The world of wedding accessories can be exciting and overwhelming at the same time. Browse our directory of gorgeous wedding accessories for ideas, inspiration and to shop now. Happy hunting!
Planning a wedding can be a very fun affair filled with all those beautiful details to make the day special, but there is one major purchase that can easily leave you feeling overwhelmed and stressed. That of course is getting the dress.
Finding the perfect accessories to match your dress that leaves you feeling radiant and gorgeous can be a tough task, especially if you have hundreds of shops and boutiques to choose from. To help make your accessory shopping journey fun and effortless, we have compiled a list of the top stores to find the wedding accessories of your dreams.
Here are the list of the shops you can visit: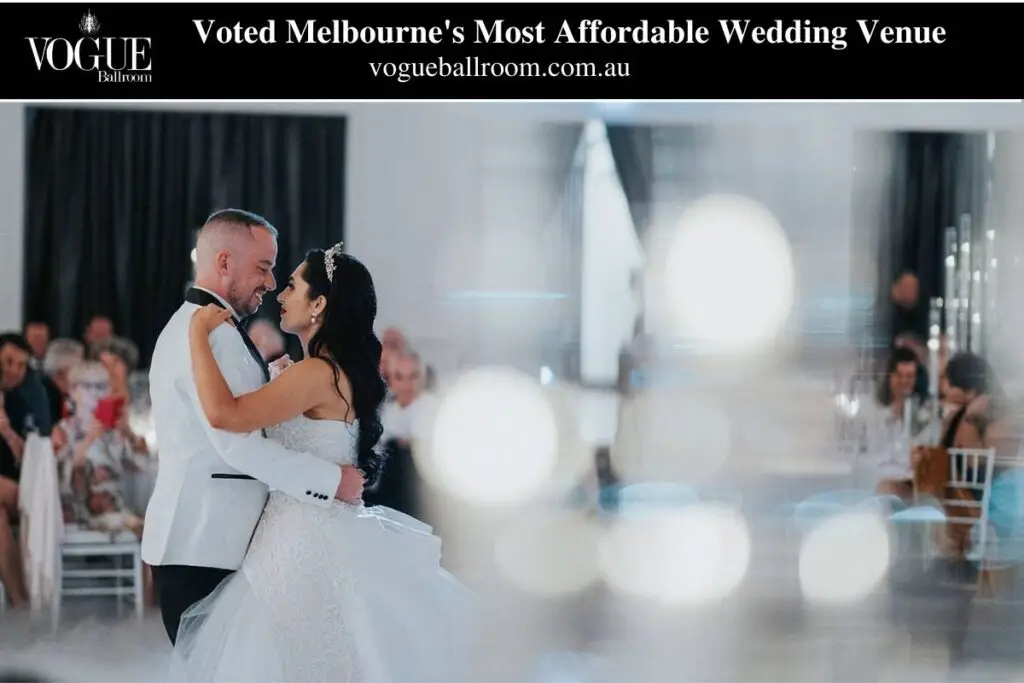 Add a header to begin generating the table of contents
Amy Leigh Assaad Wedding Accessories Melbourne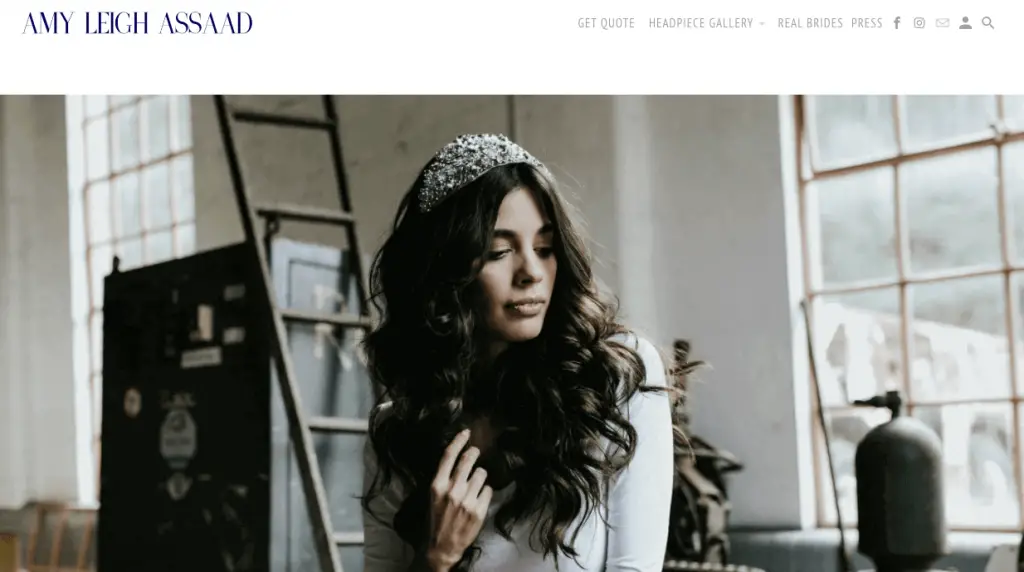 amyleighassaad.com.au
0403 784 036
ABOUT US
Bridal Blue is an Australian owned business specialising in handcrafting Bridal Headpieces, including crowns and tiaras delicately handcrafted in Australia, for for brides, bridesmaids and flower girls.
Bridal Blue was started by a newly wed couple in Sydney. With new beginnings, deeply in love and a shared passion to build a business together, Bridal Blue was born. To introduce ourselves, we are Ray and Amy, or "Raymy" as our friends and family call us.
We shared the same values and therefore had a mutual desire to establish a business based on honesty, trust and reliability. To put it simply, we wanted to create a business that was all about the bride, not the bridal business!
Having recently been through the rather exhaustive process of planning a wedding ourselves, we know how dealing with suppliers - the good and bad - can really impact stress levels and peace of mind. We knew what it would take to be a supplier that delivers good quality products, and on time, taking stress away from the bride, not adding to it.
Those special suppliers you encounter when planning your big day are remembered and truly appreciated long after your wedding day. We remember the feeling of excitement, assurance and confidence that comes with engaging with a good bridal supplier.
Ékaika Wedding Accessories Melbourne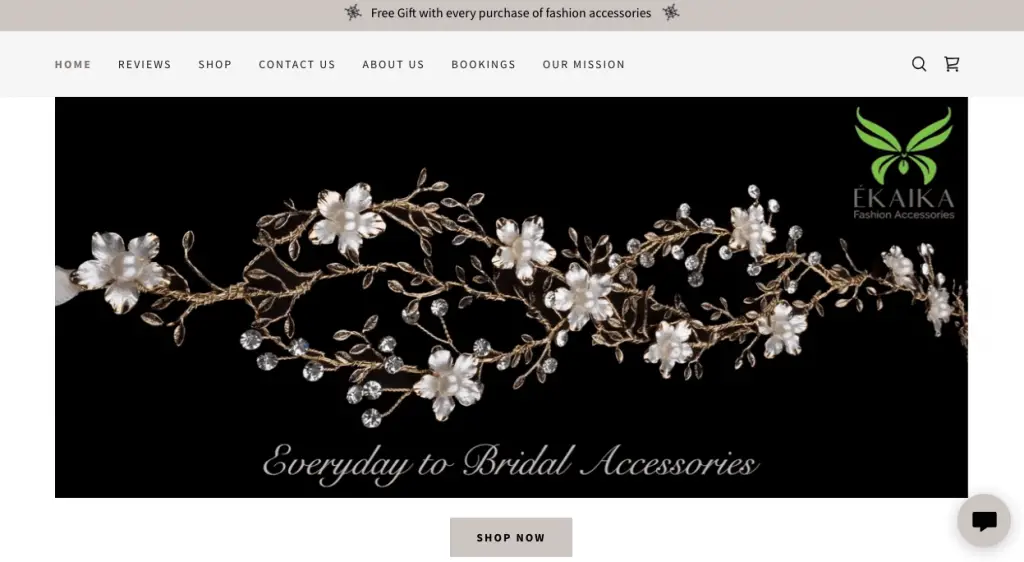 ekaika.com.au
0421 97 0691
Our Vision
In October 2014, Ramya Nandakumar began my journey with an idea of supporting businesses where under-privileged women had handmade accessories. Since then I continued in my journey to find my way to take those handmade products to the world with an aim to support more under-privileged people and that's how Ekaika was born.
Along the journey I had involved myself into the mission of human empowerment by supporting various charity organisations, homeless people, and under-privileged kids with their education expenses. And that's how I have merged Ekaika into my vision and together we formed a mission of 'Human Empowerment'. Today we take pride in supporting women from various ethnicities. A percentage of profits is helping those women who're looking for an opportunity to showcase their passion, mothers who thrive to utilise their talents while juggling to provide care for their family. We also fund various charities, underprivileged kids educational requirements, and homeless people. We believe that unity is the key to Human Empowerment. Together we grow and can achieve greater things in life.
Committed to Quality
Beauty may be in the eye of the beholder, but quality should never be a compromise. No matter what type of accessory you're looking for, we guarantee durability. So put on that cute accessory, head out the door, and enjoy the day worry-free!
Innovative Designs
Accessories are how we express our individuality. That's why we focus on unique products that will make you stand out from the crowd. We love hearing the creative ideas our customers have. These ideas are what drive us to create our new collections!
We are committed to putting the "fun" in functional fashion. While shopping with us, we want you to be completely happy with the experience. If you have questions about us, our products, or even shipping, get in touch! We hope you continue to shop with us for many years to come.
Fletcher & Grace Wedding Accessories Melbourne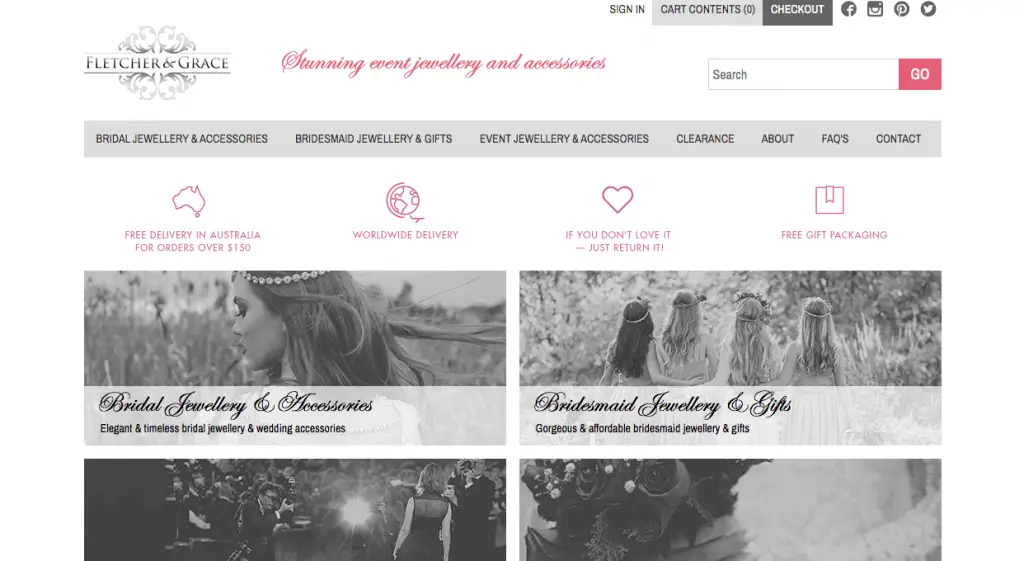 fletcherandgrace.com.au
0419 556 288
About Fletcher & Grace
Fletcher & Grace is an Australian business that has been operating for over 10 years, offering stunning bridal jewellery & event jewellery.
Our beautiful product range includes earrings, bracelets and bangles, necklaces, brooches, clutches, veils, hair pieces, bridesmaids jewellery and bridal party gifts.
Our collections are made from high quality materials including genuine Swarovski Elements, genuine freshwater pearls, exquisite man-made pearls and high grade cubic zirconia / diamond simulants. Each piece is made with exceptional craftsmanship and finished with fine jewellery settings. These are perfect keepsakes, made to last and coated in tarnish resistant plating to stand the test of time. Of course, all our pieces are nickel free, hypoallergenic and guaranteed to exceed expectations.
Fast shipping
Have you ever ordered something online only to find out that the online "store" you ordered from didn't actually carry any stock? And worse, it would take weeks for your order to be shipped? Because we carry stock just like a physical store, we are proud to offer a same day Express shipping service and we ship all other non urgent orders within 4 business days. Yes truly!
We strive to keep all items in stock, but if an item is not in stock for any reason, this fact (plus a date when the item will be available for shipping) will be clearly stated in the product description.  When you shop with Fletcher & Grace, there are no nasty surprises!
Forever and Again Bridal and Beauty Wedding  Accessories Melbourne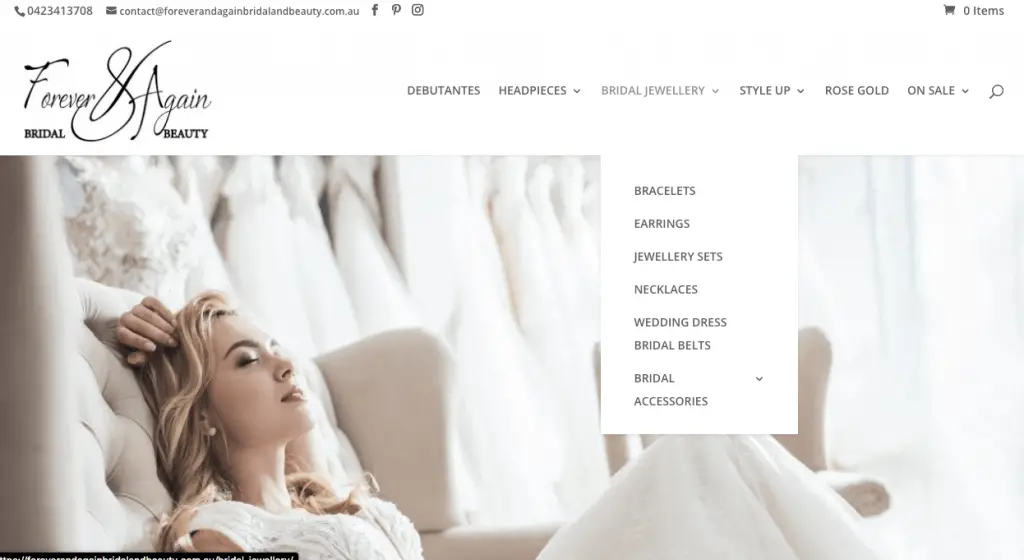 foreverandagainbridalandbeauty.com.au
423413708
The perfect wedding accessories
All weddings involve so much preparation. All a bride wants is to resemble an icon of elegance & beauty.
We have just the right amount of charm with a plethora of designs and styles to suit your custom look. Our collections include Swarovski elements, pearl, rose gold, something blue and cubic zirconia along with many more to suit your style.
Start your next chapter in your life with everlasting beauty and knowledge that you have chosen from a bridal supplier with integrity, reliability of service and jewels of quality in craftsmanship.
Whether your looking for the classic, vintage, boho, or modern look; you will find your 'perfect' within our collections.
Bride and Co Wedding Accessories Melbourne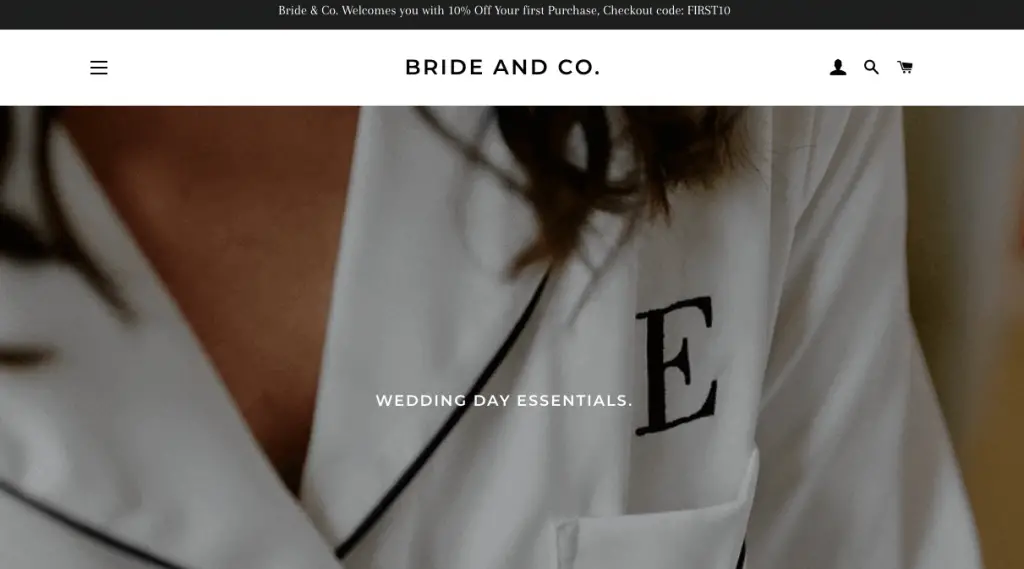 brideandcoau.com
0411 727 677
Personalisation is Key.
Bridal robe specialists with over 10 styles availble in various colors, sizes and the option of personalisation.
With a gift for every member in the bridal party, we are the one stop for your wedding day essentials.
Eternal Bloom Wedding Accessories Melbourne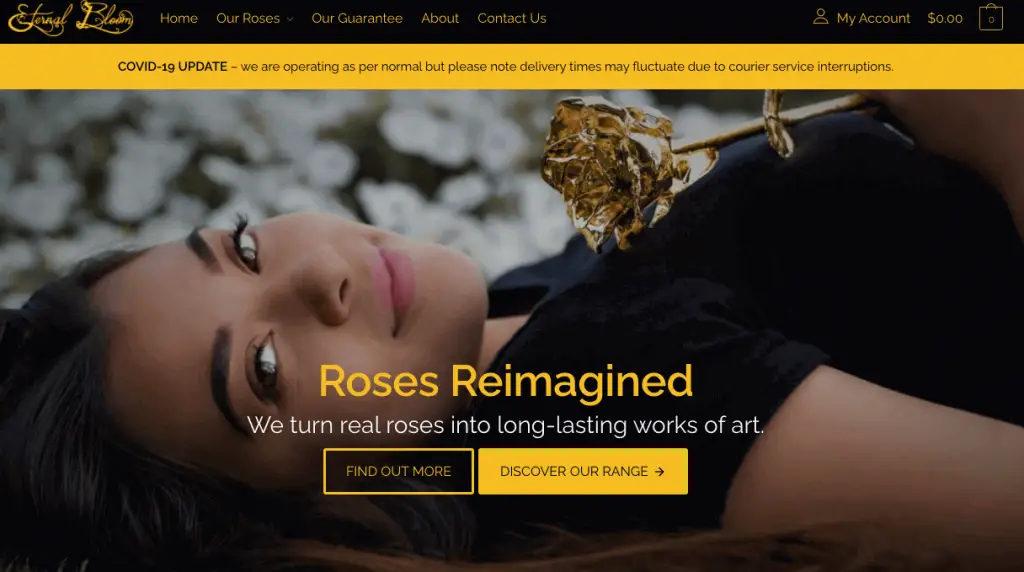 eternalbloom.com.au
07 3185 0282
Real Roses, Hand Crafted
Experience a sense of opulent love with Eternal Bloom.
Carefully selected at the height of their beauty, our Eternal Blooms are picked fresh and meticulously preserved by our rose artisans. From picking to finished product, the preservation and dipping process takes 3-6 months and more than 50 steps.
Each Eternal Bloom is designed to last a lifetime with the proper care, and are available as 24K gold dipped roses, 24K gold trimmed roses or pure platinum dipped roses.
Our Enchanted Blooms also start with beautiful, freshly picked real roses. However, instead of dipping them in precious metal, we preserve them in a special solution designed to make them last at least one year, and often up to three years.
All our products are crafted entirely by hand from individual roses, making each rose a unique work of art.
We pride ourselves on our attention to detail and workmanship. Perfection is our business, and we stand behind every rose we create, down to the last petal. Every rose is guaranteed to be 100% real, with zero plastic or fake parts.
Stephanie Browne Australia Wedding Accessories Melbourne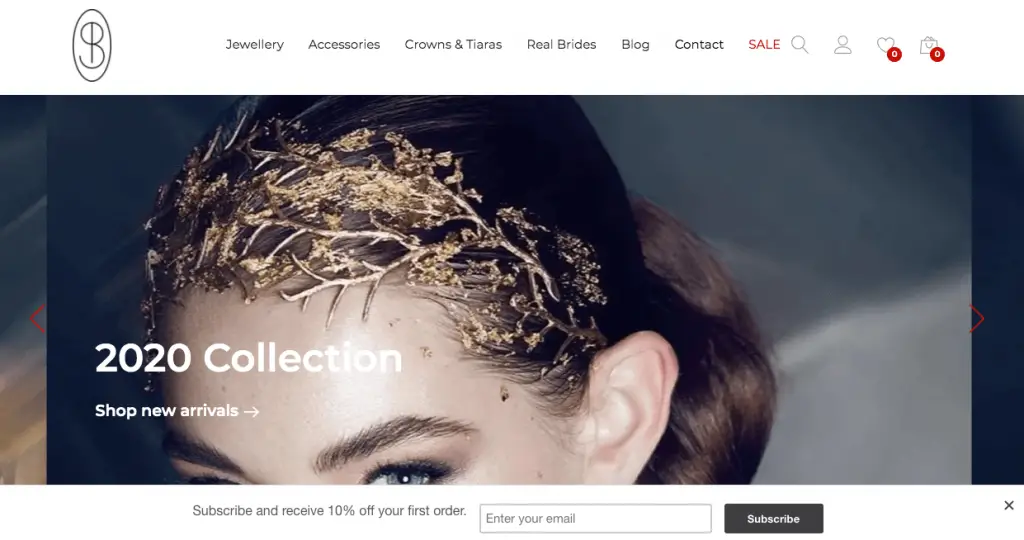 Stephaniebrowne.com.au
61395105833
Our Story
Celebrating over 30 years in the industry, Stephanie Browne is renowned worldwide for her exquisite bridal jewellery, wedding hair accessories, wedding earrings, bridal headpieces and Swarovski jewellery for brides and bridesmaids. Established in 1988 with her father Robert Biddle, Stephanie continues to create beautiful vintage inspired art deco jewellery, statement earrings, chandelier earrings, bracelets, necklaces, bridal hair combs, bridal belts & ribbons, with a touch of glamour.
I-Do Wedding Accessories Melbourne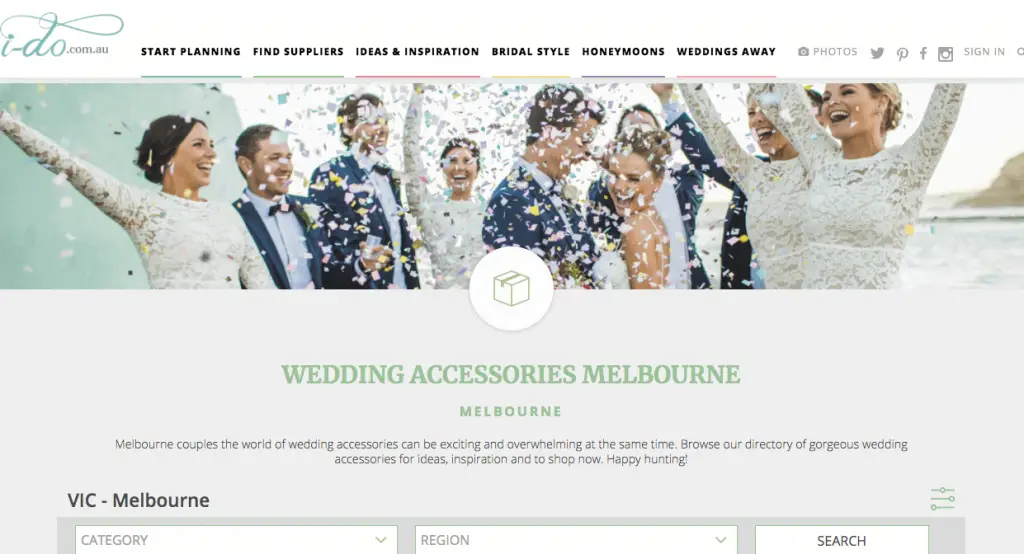 i-do.com.au
About i-do.com.au
Established in 1998, i-do.com.au is Australia's go to site for authoritative, inspiring and up-to-the-minute news on absolutely everthing "wedding". Updated daily with quality information, photographs, video content, news and trends, i-do.com.au is every bride-to-be's best friend and personal wedding planner.
There are 120,118 weddings in Australia each year (source: abs.gov.au) and more than 11,000 operators competing for their attention in a highly fragmented marketplace worth an estimated $4 billion each year.
That's why for businesses seeking a competitive advantage in this increasingly crowded sector, the path to successful advertising starts by saying i-do.
Wedding & Bride- Wedding Accessories Melbourne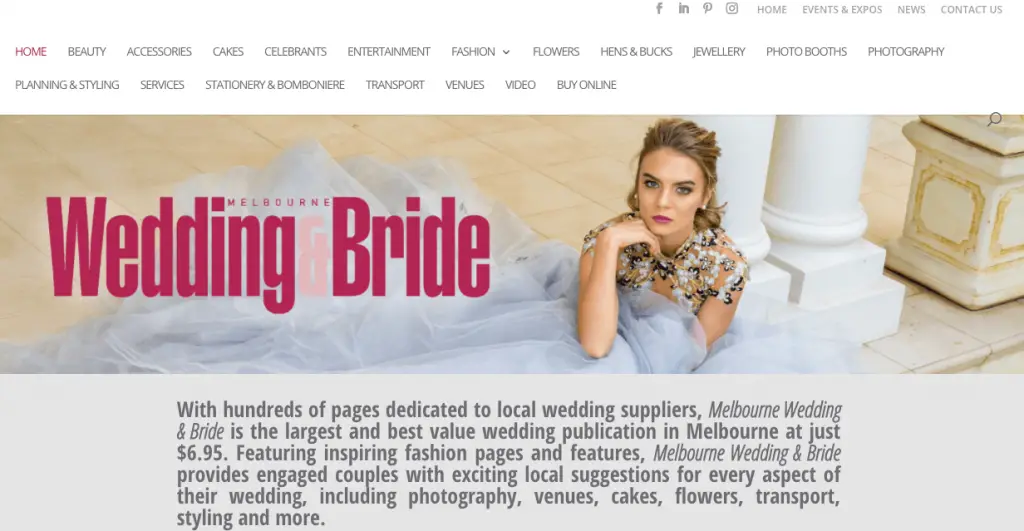 melbourne.weddingandbride.com.au
1398556701
With hundreds of pages dedicated to local wedding suppliers, Melbourne Wedding & Bride is the largest and best value wedding publication in Melbourne at just $6.95. Featuring inspiring fashion pages and features, Melbourne Wedding & Bride provides engaged couples with exciting local suggestions for every aspect of their wedding, including photography, venues, cakes, flowers, transport, styling and more.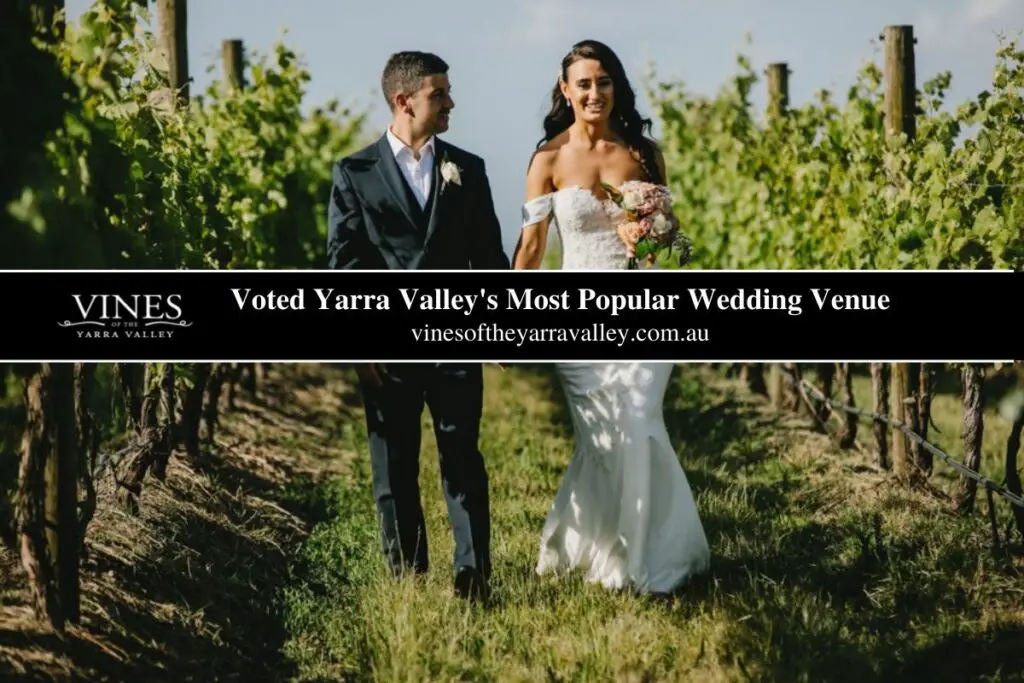 Bride La Boheme Handcrafted Wedding Accessories Melbourne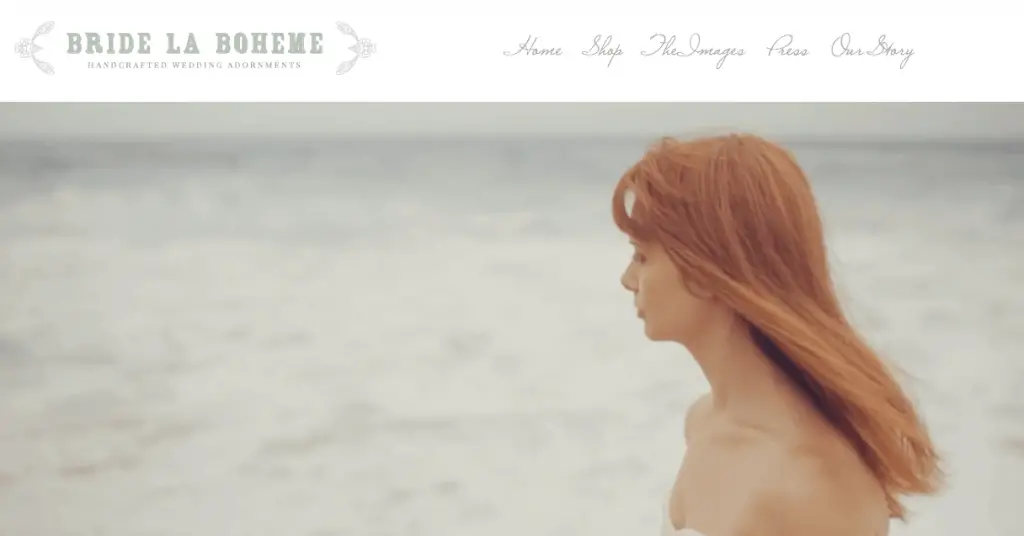 bridelaboheme.com.au
OUR STORY
Bride La Boheme Handcrafted Wedding Adornments started as an online store in early 2013 based in Sydney, Australia.
All of our designs are hand sketched and created by Anya, head designer and founder of Bride La Boheme. She was inspired to create a unique collection of accessories after planning her own wedding.
Timeless vintage and boho romance inspired hair accessories, bridal sashes and  other creations  are delicately made by hand for each bride. We absolutely adore our free spirited bride that loves antique lace and flowing dresses. Her special day is filled with laughter and ease, surrounded by close family and friends whilst wearing adornments made just for her. Those handcrafted pieces she will treasure for years to come. Delicate crystals, lace petals and nature inspired details of our embroidered headbands and beaded head combs are refreshingly different and designed for a bride like no other …
The love of travel and knowing of brides from different parts of the world inspires our creations. Our new collections are filled with those memories… One thing is always the same – romance. Romance is all in the air when two lovers come together and say I do, and every detail of that day, of that image becomes forever entwined in your loved one's mind. No look is perfect without a delicate and romantic hair adornment or a crystal embroiled sash… Bride La Boheme is all that.
We produce small quantities and customize our goods quite often to suit individual needs.
Our market niche is for boutique like stores that handpick their brands and desire to offer brides exclusive and non main stream pieces, handcrafted and unique.
The Wedding Emporium- Wedding Accessories Melbourne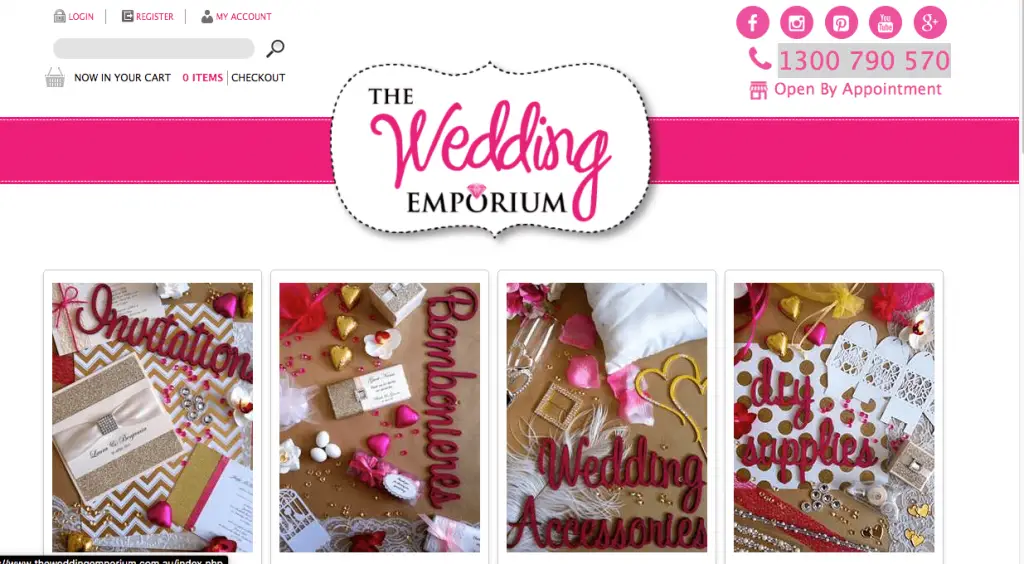 theweddingemporium.com.au
1300790570
Keep up to date with news and events from The Wedding Emporium. Here you will find; useful information, upcoming expos dates as well as new products, specials and promotions for you to take advantage of.
We take our business hat off and step into the mind of a Bride-to-Be. Posting handy planning tips, useful links and our favourite websites as well as promoting other businesses we love, trust and would use ourselves!
The Wedding Emporium | Australia
Welcome to the home page of The Wedding Emporium, Australia's online destination for all things gorgeous and wedding-related – at amazing prices! If you thought you couldn't afford a designer look for everything from your invitations to your ceremony décor to your favours, think again! We offer a wide range of absolutely stunning accessories and DIY supplies, so you can create your own dream wedding without the inflated price tag. With thousands of beautiful designs in stock – plus custom order options, of course – there's something for every bride and groom.
The best part about shopping with us is that you can get great wholesale prices, without ordering way more than you actually need, meaning you get true value for money. Having a small wedding, and don't need many wedding invitations? No worries – order per invitation with us and save. Just want the one wishing well? Don't pay more when you order here. Want to make sure you've got plenty of organza bags, favour labels or personalised chocolate bars for every guest? We'll make sure you get the look and quality you're after, without the standard wedding mark-up.
We encourage you to explore the whole range, to get a feel for what we could bring to your big day. If you've already got an idea of the style you want, you can browse by theme or colour. To see what other couples have done and to stay up to date with the latest news and special offers, make sure to check out our Facebook page.
Vintage Rose Wedding Accessories Melbourne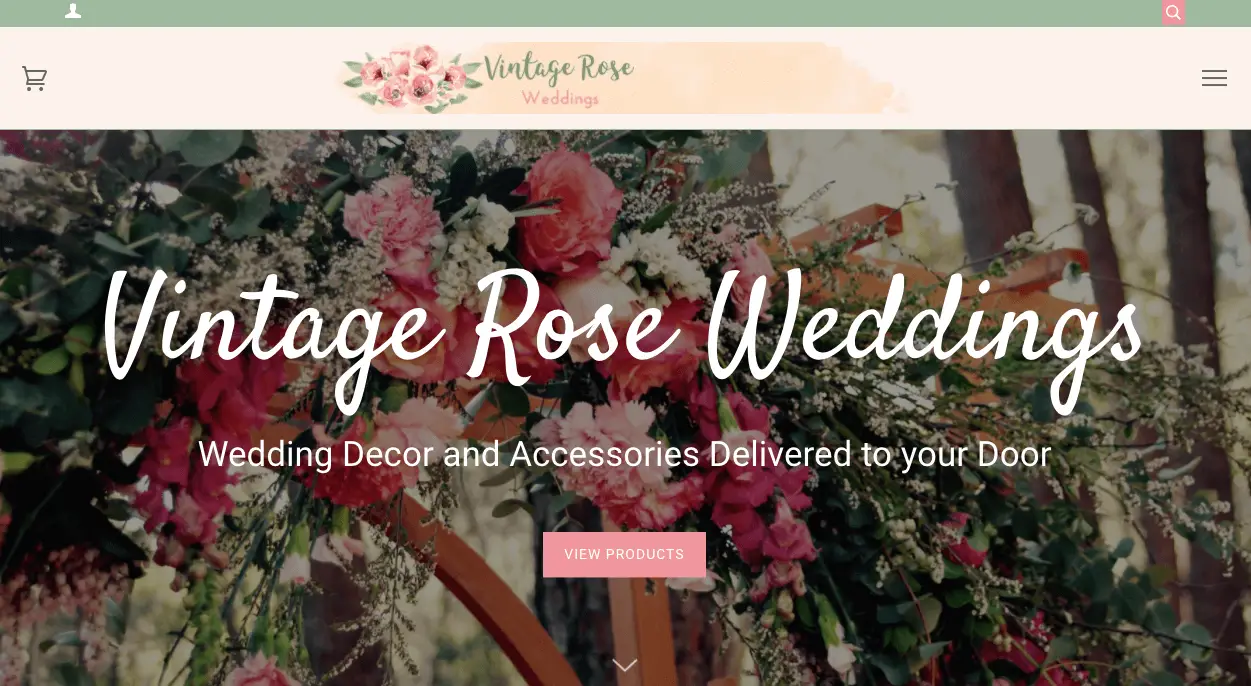 vintageroseweddings.com.au
61 423 355 691
Have the vintage wedding of your dreams without the ridiculous price tag! My name is Josie, I live in Adelaide, Australia with my handsome hubby and my two tiny kids.
In 2015, I got caught up looking at all the beautiful vintage and rustic wedding decorations that my friends were using at their weddings, and of course on Pinterest. Even though I am already married (since 2012), I just loooooved browsing all the perfect little things that make a Vintage wedding amazing. But I found that when you go to a local wedding supplies store, or even a craft store to make your own décor, items are very over priced. And so I have started a shop to enable my customers to have the vintage wedding of their dreams without the ridiculous price tag.
What will your wedding look like?
Vintage weddings are welcoming. It's so easy to forget the tedious day-to-day when you are surrounded by flower posies, twinkling lights and an open dance floor. Give your guests an opportunity to LOVE being at your wedding.
Vintage weddings are magical. There's nothing like the ethereal feeling of a well-designed festival in full swing. Some well placed lights, some cheery bunting, and toe-tapping music can combine to create something from a fairy-land dream.
Vintage weddings are charming. A touch of lace, a sweet teapot, a dainty little name-card. All the little details combine to create a feeling of joy and sweetness. You know what your vision is; WE have lots of beautiful items to help you achieve it!
Rustic Wedding Decorations & Accessories for Your Special Day – Available Australia-Wide
While planning your special day, you might be feeling overwhelmed, particularly if you're taking matters into your own hands with a DIY wedding. There's always so much to do and not enough hours in the day. Vintage Rose Weddings are an online store for beautiful rustic or vintage wedding decorations here to make the planning part simpler. Browse our full range of accessories on site now, ready for delivery Australia-wide.
Aussie Wedding Shop - Wedding Accessories Melbourne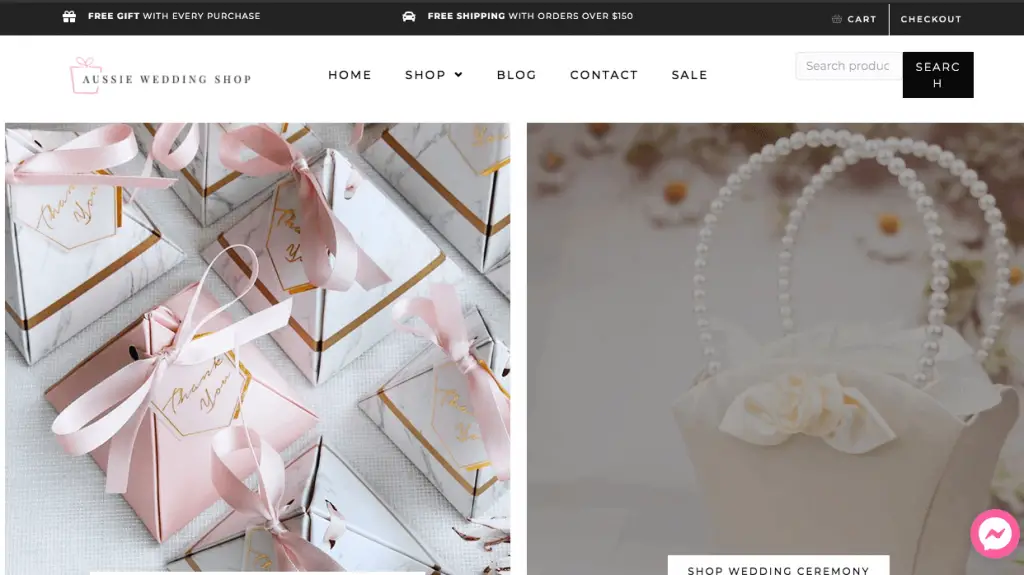 aussieweddingshop.com.au
61738215656
OUR STORY
Aussie Wedding Shop is a proudly Australian owned family business based in Queensland. We've had the pleasure of working within many fields of the wedding industry for over 24 years, assisting couples to create the wedding day of their dreams. We love nothing more than to offer our friendly expert advice, as everyone's wedding is planned differently and in so many ways.
Established in 1995 and with a ton of excitement, we introduced our first range of wedding favours. Much to our delight, it wasn't long before word had spread of our helpful, friendly and prompt service, forging a favourable reputation, and for that we thank all our wonderful 'brides to be'. From humble beginnings and up to today, we've endeavoured to keep up with the latest trends and ideas, all the while eagerly researching how couples actually wish for their big day to unfold. This had led us to our next exciting announcement. We present to you, Aussie Wedding Shop with it's fabulous new branding and website design, launching a multitude of innovative, fun and unique products, the most exciting and varied range imaginable. We now offer endless inspiration for your entire wedding celebrations, including your engagement, bridal shower, hens party, as well as your wedding ceremony, reception and thank you gifts for your bridal party.
We thoroughly enjoy what we do and have fun continually discovering new ideas and concepts and in our hearts, we feel our journey has only just begun…