Bridal Jewellery & Accessories

Hey, congratulations on your engagement and subsequent wedding. You have taken an important decision in the life of getting married. Being married is like committing to a perennial relationship. Finding the right partner is not an easy task. Similarly, finding the right engagement ring is also a challenging task; your partner is excited about the ring, and a wrong choice can turn her off.
Cosmopolitan events is your ultimate Wedding Reception Venue to create your dream wedding.
Millennials love to experiment. Be it chunky jewellery or high jewellery, they love to try them all and style them with the greatest ease. Earrings, chains, pendants, stacked rings and bracelets are some of the millennial favourites right now. Wedding Affair has enlisted the best jewellery for the millennials to try. Experimental yet elegant, the following pieces are apt for your upcoming holiday looks.

Bridal Earrings
If you are an earring person, then make it a feature. Forget a necklace and have fun with it. If not, go simple and classic – choose something you'll wear again.

Choosing jewellery for your big day can be notoriously difficult, but taking a look at the current trends can help you make the right choices.

Your earrings will be front and centre of most of your photos so make sure you are comfortable and love your earrings.

Earrings are in almost every photo, not to mention an accessory staple. If your dress is busy, opt for more of a feature earring whether a drop or a stud so that it can stand out in its own right. Forget the necklace – this way there is a break from earring to dress and both can compliment, rather than clutter.

Simply put: choose what you LOVE! If you do this you'll pull the look off and be confident wearing them, not to mention you'll want to wear them again.

Jewellery can make or break your wedding day outfit, but getting it right can sometimes prove difficult. As well as considering the style of pieces you should be wearing, you will also need to think about the number of accessories you'll be able to wear without overdoing it.
Heart shaped diamond history

It is needless to say that the engagements rings could cost a fortune if you want the right material like gold, platinum and diamond. No doubt Diamond Engagement Rings are dearer than the plainly metallic ones. The high price pays for the quality and attraction in the long run; after all, it is not a regular purchase.
Accessorise Accordingly
People often make the mistake of not accessorising accordingly.
If you have a busy dress, it's all the more reason to accessorise. It's all about balance. Under accessorise and people will be focused on looking at you from your neck down.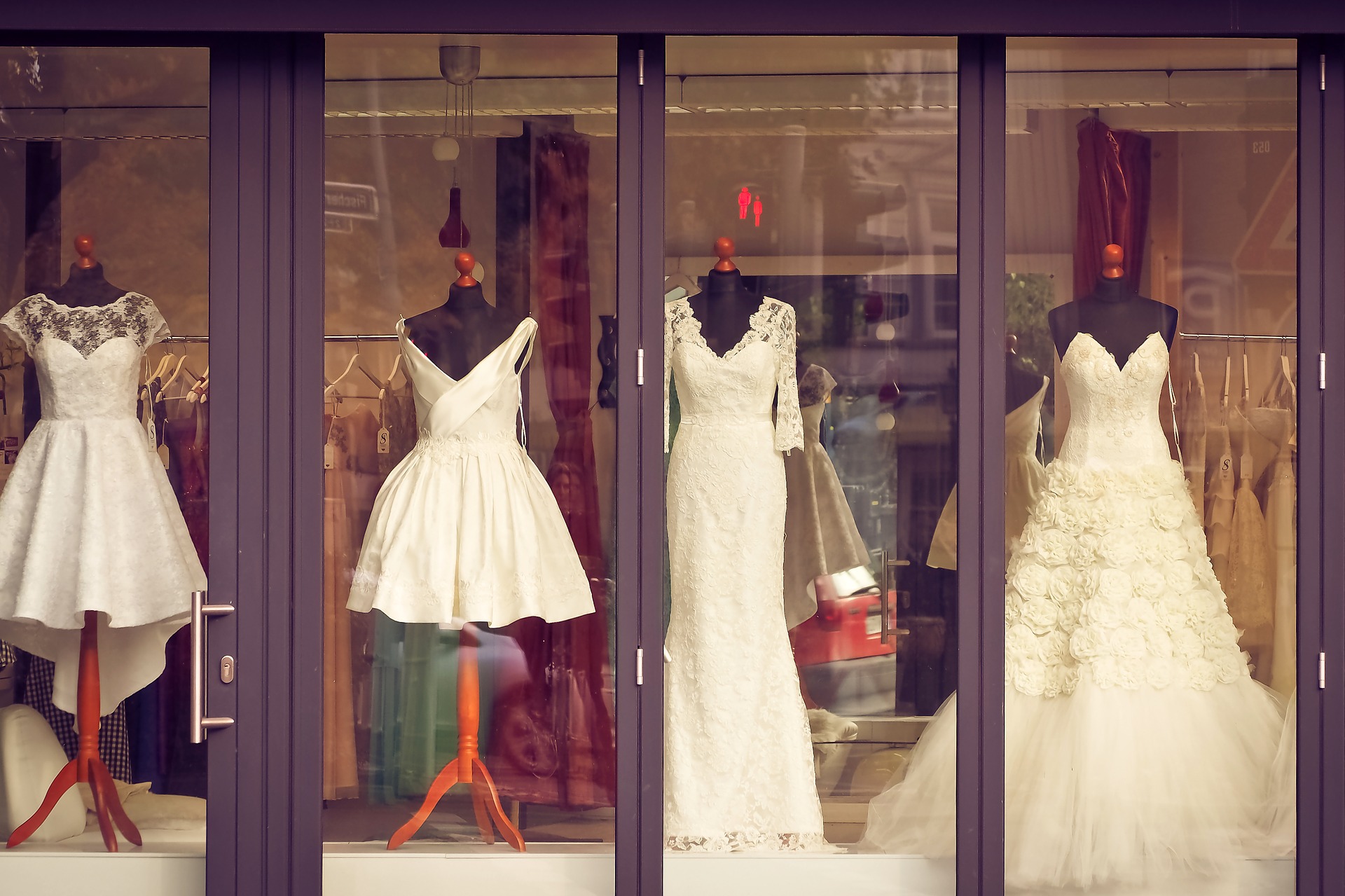 Jewellery that is Affordable
There are ways you can save some money on the best product. You can shop diamond rings online, the online merchants do not have grand physical premises, they thus do not spend a lot in maintaining their virtual shops, and they do not pay for the sales staff either. If you buy wedding rings online, you save more handsomely than buying from a physical store.
For a simple gown, there is a fine line between dressing it up, to the point where accessorises completely stealing the show. You have the dress, you have the shoes? But what about the Wedding Jewellery? Check out our list of Wedding Jewellery Shops here.
Always start from the top down. Something in the hair is a must, even if it is by adding a few simple crystal bobby pins to make your hair sparkle lightly, or by going all the way with a princess tiara! Something in the hair just polishes off the bridal look.

Although there used to be concern over the inauthenticity of man-made and synthetic diamonds, precious metals, and gemstones, modern versions of these make it almost impossible to tell the difference at face value. If you're set on having the real deal, investing in pre-loved pieces or those made from recycled precious metals and diamonds means you can still get the beauty of genuine pieces without contributing to any negative environmental effects.
The Bracelet
This often gets forgotten. A bracelet, just like your hairpiece, really finishes off your accessories nicely. Don't be afraid to go a little bigger on the bracelet, as it sits low and out of central view, so it works hard to be noticed. Not having one will make your arms look bare. Besides, you must agree that having your wrists adorned with something sparkly will look amazing when you sign that all important marriage certificate.
As you'll want your engagement and wedding bands to be the centre of attention on your hands, it's best to avoid wearing an emerald ring alongside them. Instead, consider emerald earrings, necklaces, or bracelets. You could even wear jewellery that combines diamonds and emeralds for an extra luxurious touch.

Gold or Silver
For a while, gold jewellery signified an older fashioned style. However, the popularity of this gleaming precious metal is on the rise again, and it might be just what you need to create an even more luxurious aesthetic with your wedding day outfit. So, if you want to ensure you're an on-trend bride this year, be sure to search for gold accessories like bracelets, bangles, earrings, and any other pieces you might want to wear on the big day.

This type of engagement ring has a set of three diamonds, one big in the middle and two equal-sized small ones on either side of the big one. They all are aligned with the loop of the ring.
Hair Accessories
If you feel like wearing hair accessories to hold your veil in place or simply to add some extra detail to your look, think golden hair slides and hairbands. Check out our top picks for Wedding Jewellery here to add that finishing touch to the perfect bridal look.

This question is valid. You may be apprehensive of buying expensive stuff online. Things bought online may have more concerns than from a store. Some diamond certification companies grade the quality of the diamond and give out the right value for it. You can do the proper research before making the final purchase.