Getting married and looking for the perfect wedding reception venues located in Melbourne?
Located in Melbourne Victoria and currently on the hunt for your dream wedding venue? Look no further! To take the stress out of choosing, here are the top 100 Melbourne wedding venues ranked by their customer ratings on Google.
We're proud to be working with some of the best wedding venues in Melbourne. Whether you're looking for an exclusive five-star hotel, a sophisticated restaurant with spectacular harbour views or even a luxury vessel, you'll find your perfect Melbourne wedding venue for 2020 at Real Weddings.
Real estate experts always say location matters. When it comes to a wedding reception, we agree, as your choice of venue is what can turn an enjoyable celebration into a memorable extravaganza. To help make your choice, here are the top 100 wedding venues in Melbourne and surrounds.
Melbourne – the capital city of Victoria and the 2nd largest city in all of Australia – provides what seems like an endless supply of wedding venue options.
If you've decided to get married in this expansive and dynamic city, you may have a hard time choosing from the long list of top-notch wedding locations. Check out the list below for narrowing down options that you can't go wrong with!
Choosing one of these top best wedding venues in Melbourne guarantees you a marvellous day that nobody will soon forget.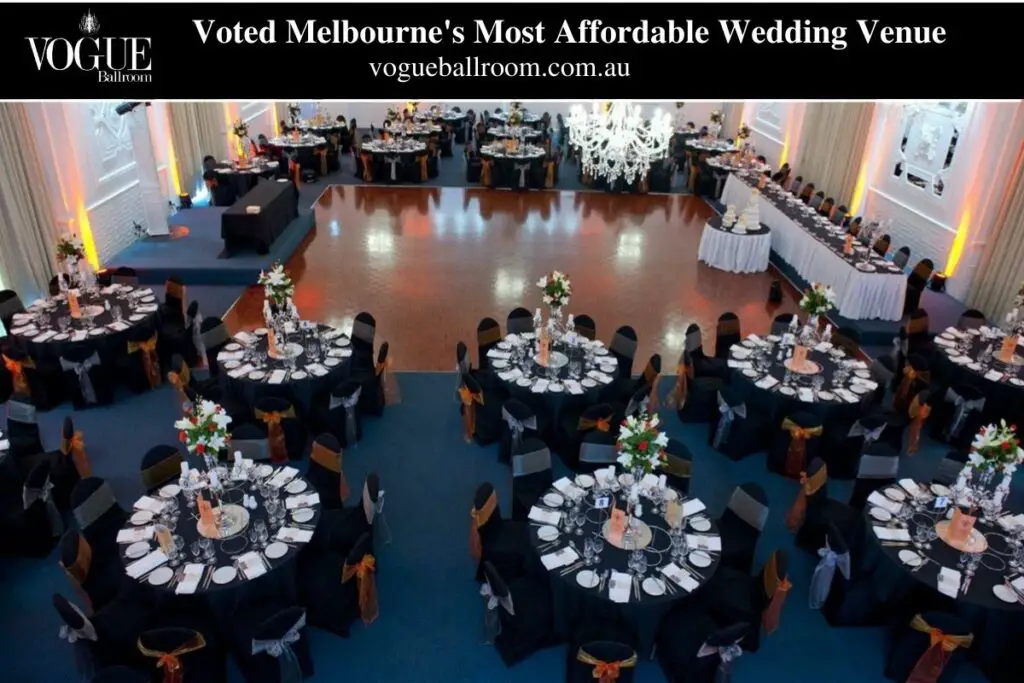 Melbourne's Ultimate List of Wedding Reception Venues
Vogue Ballroom - Wedding Reception & Function Venue in Melbourne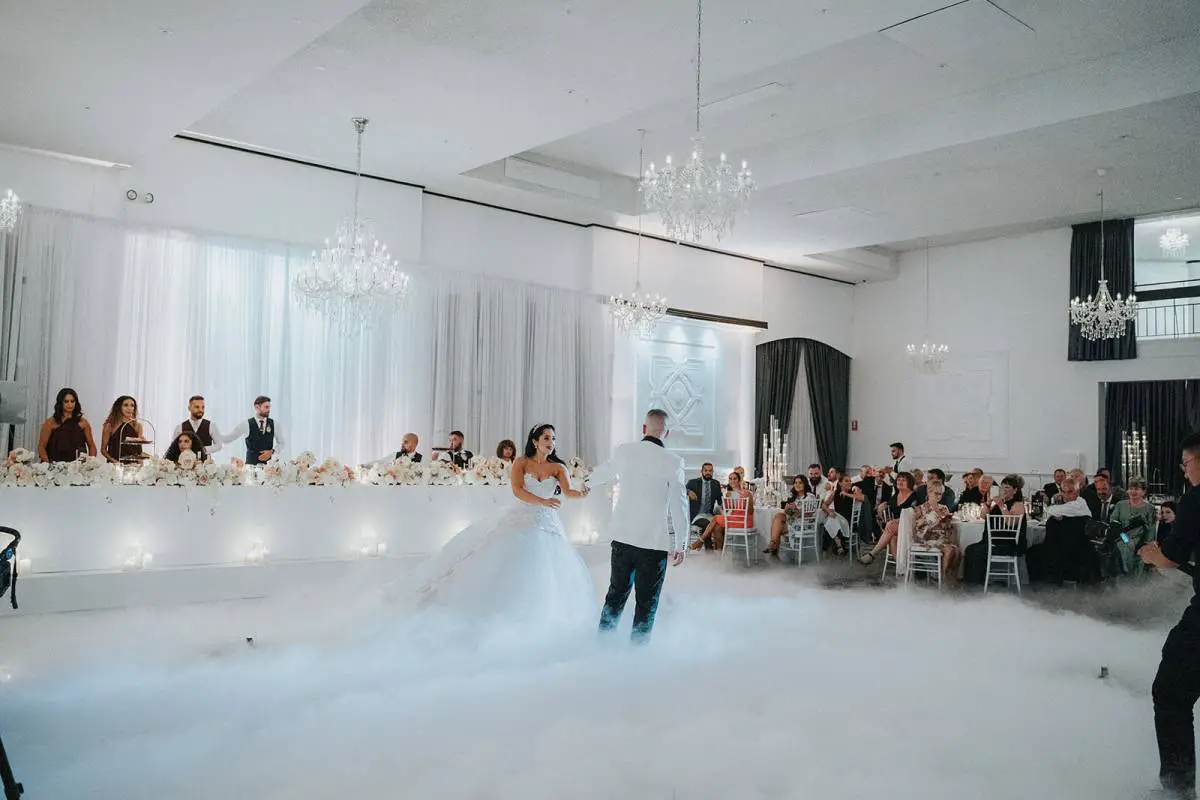 Vogue Ballroom
399 Blackburn Road, Burwood East, Victoria
03 9802 2477
events@vogueballroom.com.au
Vogue Ballroom is Melbourne's go-to venue for luxury weddings. Vogue Ballroom features lavish stone bathrooms, crystal chandeliers, high ceilings and a mezzanine balcony overlooking the festivities
Vogue Ballroom, an exciting wedding and reception venue located in Melbourne's south-east suburbs of Burwood East, a short 20 minutes from the city center.
No expense has been spared in its luxurious decor, from its lavish stone bathrooms, exquisite Bridal Room and ensuite and the unhindered 6 meter high French provincial crystal chandelier lined ceiling, to the mezzanine balcony overlooking the whole ballroom. Wedding and event professional, owner George Ross states "My sole ambition is to inject beauty, passion and grandeur into every wedding, engagement, christening, school and corporate event.
I will sit and tailor a food and beverage package to suit your individual needs as I give my clients my undivided attention. Our team of highly skilled professionals from my Executive chefs to my function/operation coordinators along side our exceptional wait staff, are at your beck and call ensuring your special event is one that you will cherish forever.
With free on site secure parking for up to 120 cars and huge dance-floor rest assured you are being provided with ultimate venue to host your event." Vogue Ballroom seats between 100 to 370 guests.
About the Owners - 30 Years of Experience in the Melbourne Wedding & Hospitality Industry
Vines of the Yarra Valley - Wedding Reception & Function Venue in Yarra Valley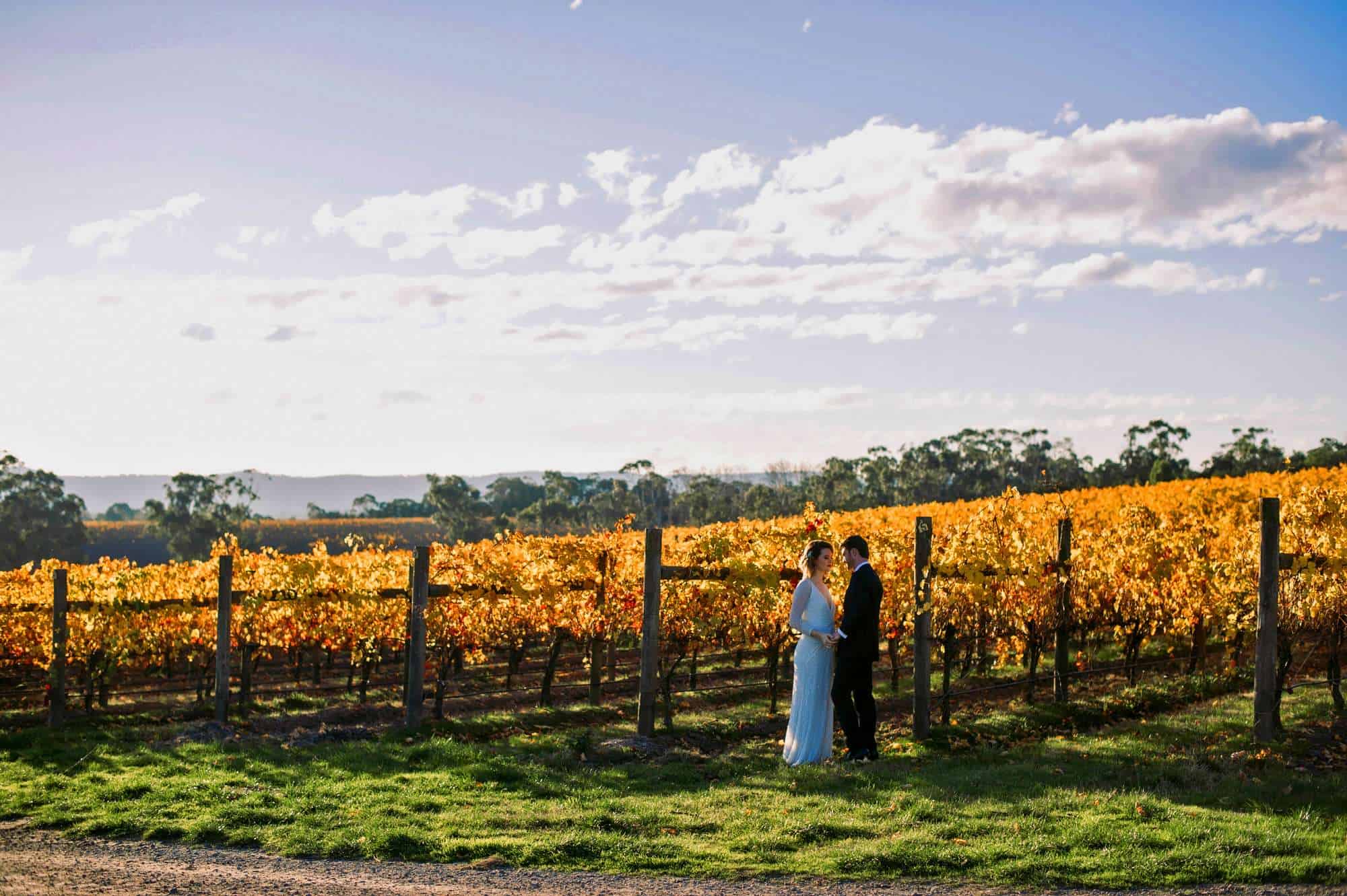 Vines of the Yarra Valley
16 Ingram Rd, Coldstream VIC 3770
0397390222
Surrounded by 150 acres of vineyards with a breathtaking 360-degree backdrop of the Yarra Valley
Breathtaking Backdrops, Exclusive Location With The Best 180-degree Views of the Yarra Valley
With breathtaking views of the Yarra Valley and Yarra Ranges beyond, Vines of the Yarra Valley provides a setting of unforgettable beauty for your wedding day. Exchange your vows surrounded by your loving friends and family and the beauty of nature. You will remember the wedding venue of your dreams with photos taken against the backdrop of the Yarra Valley. Toast the wedding with the estate-grown wine of Helen's Hill vineyard and winery. And dance under the stars at the end of a perfect wedding day.
The rustic, vintage charm of the breathtaking 150-acre vineyard Estate makes it one of the most sought after wedding venues in the Yarra Valley. Photographers LOVE being told they've got a wedding shoot here, fairy lights twinkling both indoors and over our unique outdoor courtyard dance floor, amazing food options, a full alcohol license, charming wet weather contingencies, a variety of ceremony areas - the list of what we have on offer is quite simply amazing.
Whether you are looking for a 'country-style' long table type reception, a wine-barrel style cocktail reception, a vintage themed intimate gathering or any variation of these, Vines of the Yarra Valley is the wedding venue that sets the benchmark for styling options.
About the Owners - 30 Years of Experience in the Melbourne Wedding & Hospitality Industry
George & Angela Ross are a husband and wife combo who also run Vogue Ballroom, the larger venue in Burwood East capable of seating up to 370 people. Over the years, they've earned a five-star reputation on delivering memorable weddings with over 500 5-star reviews across Google and social channels.
Wedding Showtime Event Group Wedding Venue Melbourne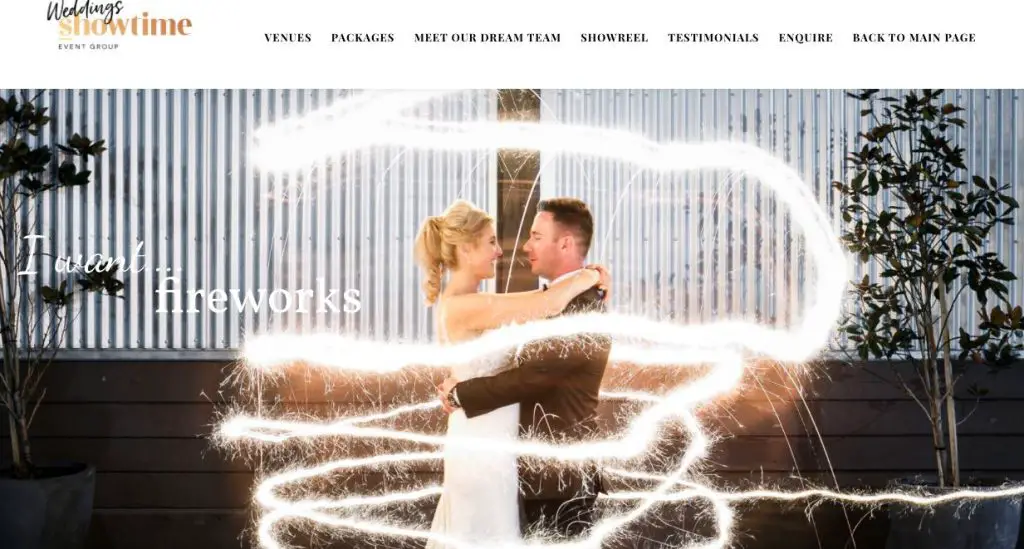 weddings.showtimeeventgroup.com.au
1396821777
Weddings with Showtime Event Group
We want to make your day unforgettable
Here at Showtime, we want to create the wedding day you've been dreaming of.
From arrival cocktail to the late-night snack, and everything in-between. We have you covered.
Our team of producers is there with you from enquiry, all the way until your big day. Putting your mind at ease, knowing that your every want is met with excitement and attention to detail.
Our venue portfolio is as diverse as you are, including "Australia's Best Wedding Reception Venue", Showtime Events Centre. We have a space that suits your needs, whether it's a riverside warehouse-like Cargo Hall or a heritage marvel like The Ian Potter Queen's Hall at the State Library Victoria.
Up to the task of customising your venue, menu, styling and more, our entire family of Wedding Producers, Chefs, Service Staff and everyone else is dedicated to your one big day. Consider this our 'Official Investment Pledge' as we wholeheartedly invest our passion into making sure your wedding day exceeds your expectations but also creates an exciting journey for you along the way. 
Fenix Events Wedding Venue Melbourne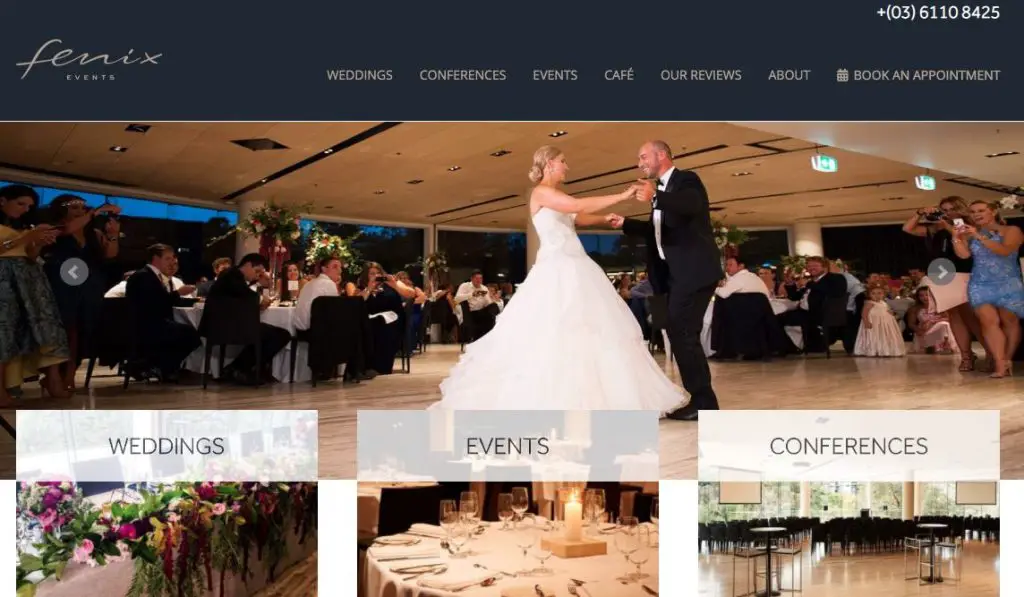 fenix.com.au
1361108425
About Fenix 
We are located in a beautiful position in bustling Richmond but on the banks of the Yarra River. Surrounded by nature, and the tranquil sounds of bellbirds and rosellas, Fenix has all the benefits of a country wedding, but we are also only 10 minutes from the CBD, so your guests will find it easy to get here and will be amazed at the experience we offer
Our rooms are contemporary and unique, with floor to ceiling curved windows, and covered outdoor areas so your guests can truly enjoy the river views, no matter what time of year it is.
 A million-dollar makeover giving you new, stylish and contemporary rooms to choose from
 Nationally award-winning menus to wow your taste buds (don't worry, you'll get a menu tasting too!)
All-inclusive packages for dinners, lunches, cocktail parties and/or ceremonies
Seated capacity of between 80 and 220 (with a dance floor)
Cocktail/standing capacity of up to 350 (with a dance floor)
The collaborative wedding planning process, so that you are a part of every decision
Your own wedding co-ordinator to help you along the journey
Off-street, secure, undercover parking for your guests
Restaurant-style service, so your guests feel like royalty
Melbourne's Award Winning Events Venue
Fenix Events is Melbourne's newest, unique wedding venue, owned by Maple Event Group. Previously a restaurant, Fenix was put through a million-dollar makeover and transformed into a contemporary, food-focused venue now specialising exclusively in private events, for Melbourne's inner east.
Featuring a contemporary, modern design, Fenix is famous for its waterfront location overlooking the Yarra River and its nationally award-winning menus. Including unique features such as heated outdoor areas, off-street parking, floor to ceiling windows and a staircase alongside the avenue leading directly to the river, Fenix is a Melbourne events icon that is here to stay.
Comprising of two event spaces and with the ability to cater for as few as 80 people and as many as 350 people, Fenix is sure to impress as a Melbourne event venue with the genuine wow factor.
Weddings and Ceremonies 
Fenix Events is a beautiful option for unique wedding ceremonies in a natural, riverside setting. With a spectacular view of the river, surrounded by greenery, your ceremony will be one to remember!
Wedding ceremonies at Fenix Events can be held outdoors or indoors, both with beautiful views and modern comfort. Couples can marry outside on our River Terrace and then move indoors for their reception as the sunsets. Or, if you're just after a ceremony only location, you can say 'I do' inside the venue with up to 300 friends and family looking out through floor to ceiling windows at the Yarra and treetops.
Fenix's riverside setting creates an effortlessly beautiful ceremony backdrop. The architecturally stunning building will impress guests as they approach, whilst our experienced team will ensure your friends and family are well looked after and ready before you arrive at the ceremony.
Panorama 
Panorama features floor to ceiling windows, and a private balcony which overlooks the Yarra River, giving Fenix a truly exceptional outlook and point of difference, with all the benefits of being located in the city fringe.
Panorama is a statement space, for weddings with the serious wow factor. Panorama can cater for as few as 100 people for lunch or as many as 300 guests for a cocktail event with a dance floor.
River Terrace 
The River Terrace is modern and contemporary. Its gorgeous open windows look out onto Melbourne's iconic Yarra River, creating the perfect wedding backdrop.
The sleek interior of the River Terrace can hold between 80 and 150 guests banquet style or 200 guests cocktail style with room for dancing.
Ballara Wedding Reception Venue Melbourne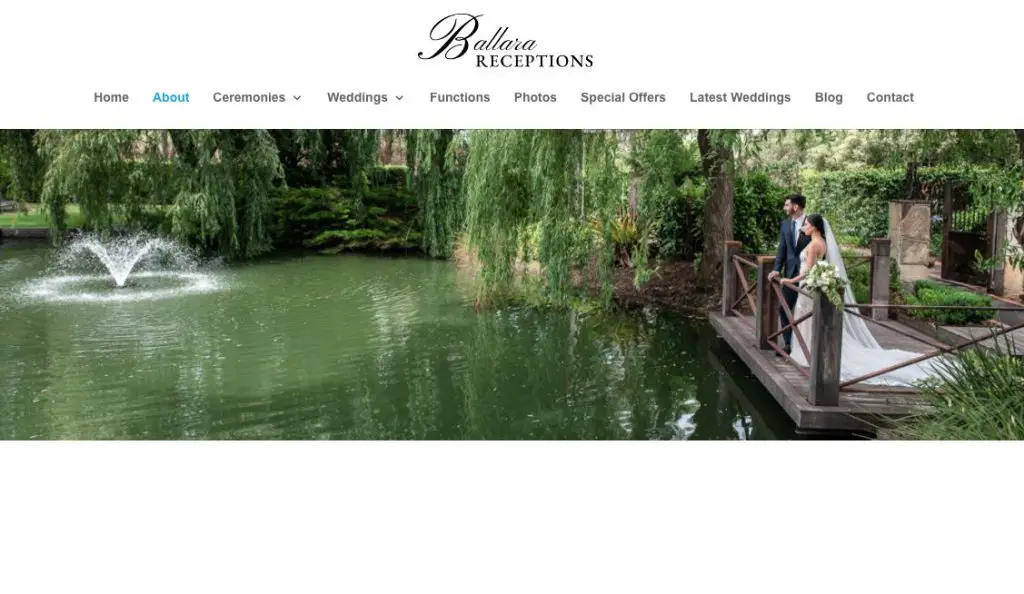 ballaraweddingvenue.com.au
1394311503
THE COMPLETE WEDDING EXPERIENCE
Established in 1987 and still owned and operated by the same family, we provide an unforgettable experience on your wedding day.
Located at the foothills of the Yarra Valley, you will find everything you had dreamed of in the one location at Ballara.
For your ceremony, select from our onsite chapel or one of many locations in our secluded English gardens.
With so many photo opportunities on site, there is no need for you to leave Ballara to capture all those magical moments.
Wander around the lake to discover our cascading waterfall, giant swing, lakeside jetty, rustic LOVE letters and rose arbours, to name a few, without the hassle and stress of going to additional locations.
Relax and enjoy the reception in our enchanting ballroom – with sparkling chandeliers, sizeable central dance floor and windows looking out to the fairy-lit gardens.
No two weddings are the same, so we would love to tailor a package and quote to suit you and to find out what's essential for your wedding day?
Our team is here for you from your first inspection, throughout the planning process and on the big day to ensure everything comes together for you.
We look forward to the opportunity to discuss your wedding plans and ideas.
Contact us to organise an appointment and see why you should choose Ballara Wedding Receptions for your special day.
Our Melbourne wedding venue is open seven days a week, and we would be delighted to show you everything Ballara has to offer.
ABOUT BALLARA RECEPTIONS
 Ballara is a family-owned and operated business established in 1987. Our experience and professionalism have earned us one of the best reputations in the industry.
You are able to hold your ceremony, then take advantage of the endless photo opportunities within our manicured gardens and end with a fabulous celebration with family and friends all in the one location.
We are with you every step of the way – from the first inspection, throughout the planning process, as well as on the big day to ensure every detail is taken care of.
Our mission is "To give our clients an experience of a lifetime, by always exceeding their expectations by providing exceptional service and high-quality food."
Melbourne Wedding Reception Venue Styles
Sit Down Wedding Packages
Our elegant ballroom is the perfect backdrop for your reception, seating 60 to 160 guests.
Cocktail Wedding Packages
Take full advantage of our spacious ballroom for your wedding reception with a Stylish cocktail dinner -allowing you to have the larger wedding you have always dreamed of with up to 160 guests.
Grazing Wedding Package
With grazing tables on-trend, this is the perfect package for couples wanting a relaxed and informal atmosphere, showcasing our fabulous grazing tables and buffet-style food. 
High Tea Wedding Packages
Our elegant ballroom is the perfect Melbourne location for your elegant High Tea Wedding Menu.
 At Ballara Receptions, we know that no two weddings are the same. For this reason, we work with each couple to tailor a package to their individual needs. We have options for traditional sit-down packages, cocktail, grazing style or even high tea receptions.
Having been in the industry for over 30 years, we have seen all sorts of different trends come and go and have personalised celebrations to include many other cultural traditions. We have a long list of recommended suppliers we have worked with who can help you take your vision into reality. Our function managers are with you every step of the way – from the first inspection all the way through to the end of your reception & beyond. We even provide you with a bridal host for on the day who is your personal assistant, who will take care of all of those little details for you to make sure your day runs smoothly!
The reception room seats 60 – 160 guests in a large open plan with a central dance floor. Stunning chandeliers and classic neutral colours mean you can have any colour scheme in the space and it will look amazing. Luxury finishes and our attention to detail means everything will be perfect for your big day. Large windows look out onto the floodlit gardens filled with fairy lights so that you can enjoy the gardens all through the reception.
Bramleigh Estate Wedding Reception Venue Melbourne

bramleighestate.com.au
1398443013
LUXURY WEDDINGS
Bramleigh Estate is nestled on 10 acres of natural bushland, and just a stone's throw from the meandering Yarra River in beautiful Warrandyte. Our stunning new timber deck provides the perfect rustic outdoor setting for your wedding ceremony. With 180 degree views of our timeless 10-acre property, your guests can relax as they witness the beginning of another beautiful journey. Enjoy your complimentary ceremony when you book your reception at Bramleigh Estate. Our well-appointed ballroom can cater for anything from 100 to 350 guests, and our chef-prepared menu offers a mouthwatering selection of cuisine to suit almost any palate. From grazing platters to exquisitely presented entrees and main meals, your guests will enjoy some of the finest dinings in the industry, served directly to your table.
CEREMONY DECK
Our stunning new timber deck provides the perfect rustic outdoor setting for your wedding ceremony.
With 180 degree views of our timeless 10-acre property, your guests can relax as they witness the beginning of another beautiful journey.
BRIDAL RETREAT
Our stunning bridal retreat is the perfect space to relax and enjoy a moment of privacy during your exciting wedding celebration.
Stylishly decorated with exquisite Hampton decor, you and your bridal party will enjoy beverages and canapés in air-conditioned comfort whilst being pampered by our personal bridal retreat concierge.
LOCATION
Bramleigh Estate is located in rustic Warrandyte, nestled on 10 acres of timeless natural bushland just a stone's throw from the meandering Yarra River.
Poet's Lane Wedding Reception Venue Melbourne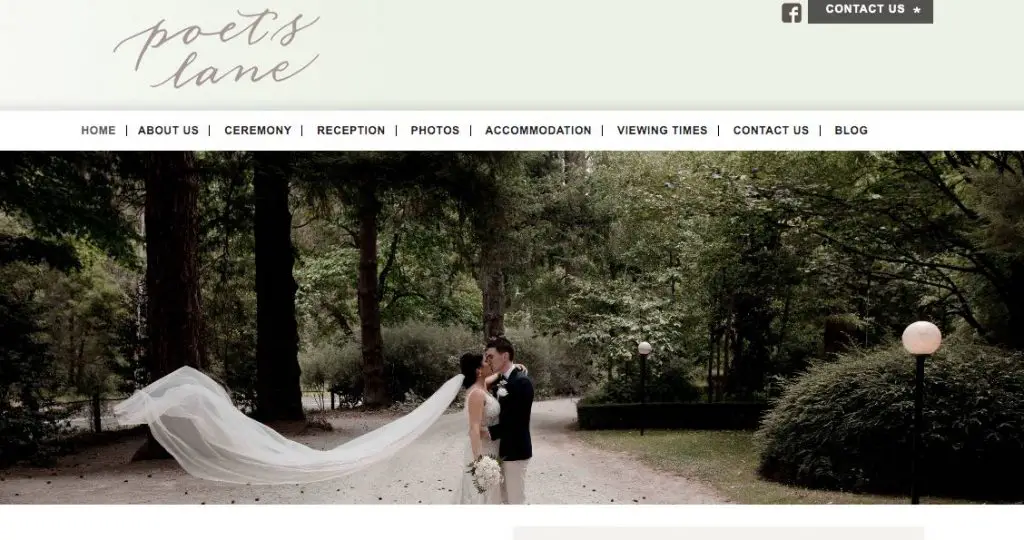 poetslane.com.au
1397552044
About Us
Poet's Lane, only 50 minutes from Melbourne and nestled in the magnificent Dandenong Ranges is a premium wedding and reception venue.
In addition to Poet's Lane, we manage the popular wedding venues Lyrebird Falls and Tatra also in the Dandenong Ranges and only 35km from the Melbourne CBD.
Timeless laneways, a beautiful oak tree, picturesque bridge and elegant water features are all aspects of Poet's Lane that attract our discerning clients.
Yet, we are often told it's the personalised and experienced service offered by our passionate wedding co-ordinators which really makes the difference to the many weddings and receptions we host.
Our wedding function co-ordinators, most of whom have been with us for many years, will work with you to make your wedding dreams a reality. With only one wedding ceremony held onsite each day, your wedding co-ordinator will have your undivided attention.
Special features of Poet's Lane:
Everything including accommodation is at one venue, giving your wedding day a great flow. Our luxury cottages are an excellent place for the bridal party to get ready onsite.

Multiple options for your wedding ceremony; intimate, stained-glass chapel, or garden gazebo wedding ceremony near the grand oak tree.

The spectacular Dandenong Ranges and beautiful ever-changing gardens provide fantastic photographic backdrops.

Only 50 minutes from the Melbourne CBD but with an intimate, natural setting for your wedding and reception.
Please feel free to contact us and arrange a personal inspection or find out more about our associated wedding reception venues in the Dandenong Ranges.
The gardens
Poet's Lane in the impressive Dandenong Ranges is only 50 minutes from Melbourne, and our gardens are beautiful all year round.
A wedding in spring or summer
Our garden lights up with bright colours, and there is so much to see, so why not come along during our frequent viewing times or open day.
On the glorious spring and summer days, we have in the Dandenong Ranges a wedding ceremony in the gazebo, shaded by a magnificent oak tree which provides a beautiful natural setting within our extensive landscaped gardens. The pavilion can also double as a lovely shaded area for pre-dinner drinks.
A wedding in autumn or winter
Autumn at Poet's Lane is incredible; from vibrant yellows along Sherbrooke Road to the redness of our grand oak tree.
It creates a picturesque setting for your wedding ceremony and endless photographic opportunities.
For a winter wedding at Poet's Lane, you could enjoy our stunning stained-glass chapel, the beautiful pre-dinner drinks area, not to mention our two fireplaces which will keep your guests warm and comfortable.
The chapel flows through to the pre-dinner drinks area, which means that your guests can stay indoors and enjoy our beautiful gardens through our expansive windows. It has also been known to snow in this area of the Dandenongs, and on that rare occasion, a white wedding can provide fantastic photo opportunities too.
Contact us to arrange for one of our wedding co-ordinators who would love to show you around the gardens and the rest of our beautiful venue.
Ceremony
With only one wedding ceremony each day at Poet's Lane you will have exclusive use of our gardens, chapel and gazebo as part of our personalised package.
For your special wedding ceremony, you have the choice of either an elegant indoor chapel ceremony or the picturesque gazebo ceremony amongst the beautiful and expansive garden.
And with a location so close to Melbourne, (only 50 minutes from the Melbourne CBD) a wedding ceremony and reception at Poet's Lane gives your guests a chance to get out of the city for a day and relax in our unique natural setting.
The Chapel
Our chapel will simply take your breath away.
Seating up to 150 guests, the chapel has spectacular stained glass windows which line the walls. This creates natural light and contrasting colour for many photographic opportunities, not to mention the lush Dandenong forest and garden setting, which provides a fantastic backdrop.
The high ceilings lit by three dazzling crystal chandeliers create space and character in the room. Used purely for the exchange of vows, the chapel at Poet's Lane is a fantastic location for your wedding ceremony. 
The garden gazebo offers a romantic, outdoor alternative for your wedding ceremony and photographs.
You can walk across the bridge, through the gardens under the dappled shade of our magnificent oak tree. Proceed through the fairy-lit archway and down the red-carpeted aisle complete with processional music playing gently in the gardens.
This fairy tale wedding ceremony venue takes in the best features of the Dandenong Ranges and the natural setting. If the weather changes, we can always simply move your ceremony to our stained glass chapel.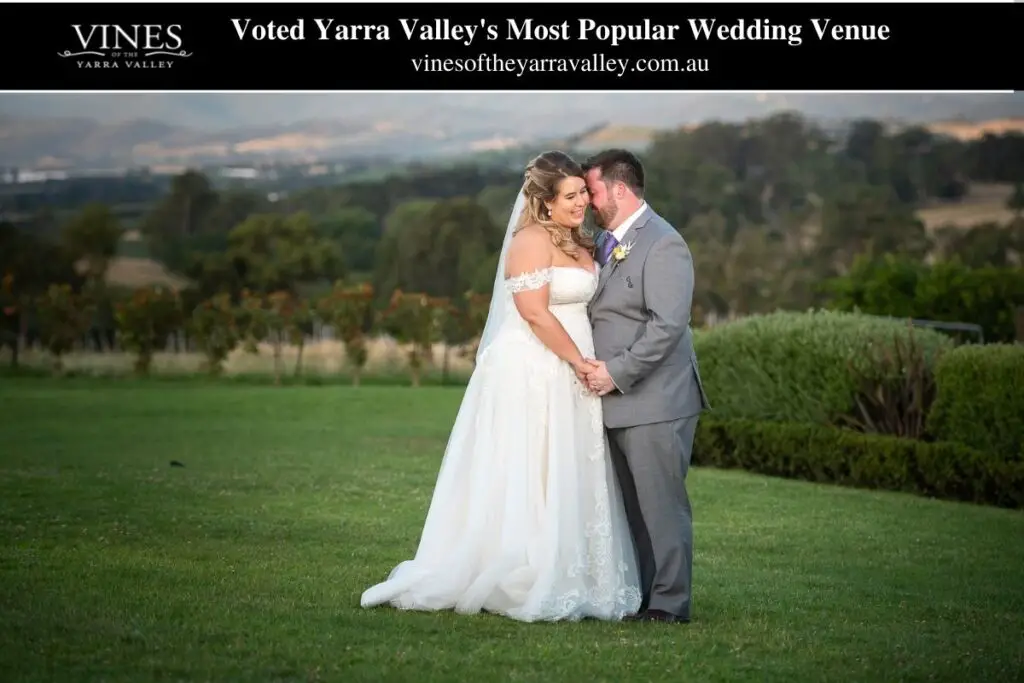 Aeriel Food and Desire Wedding Reception Melbourne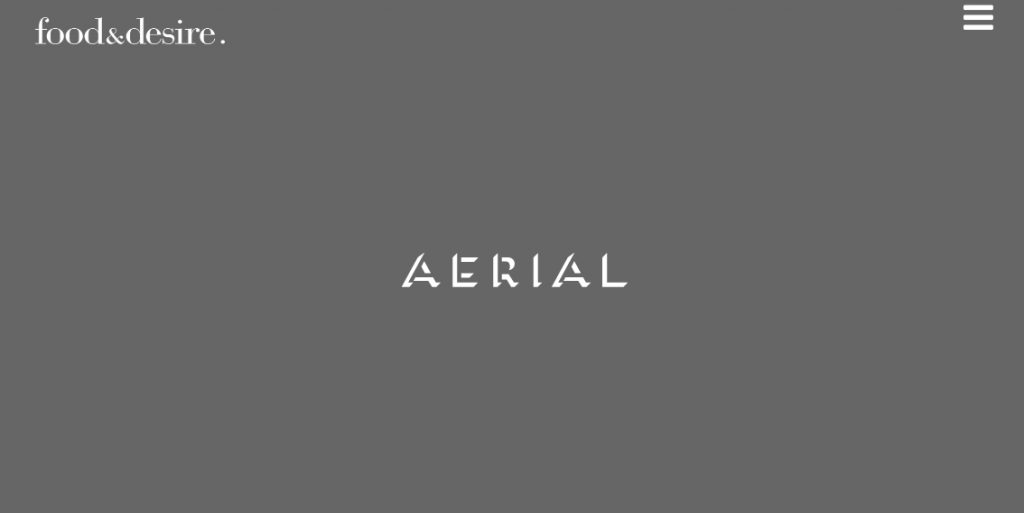 foodanddesire.com.au
455044398
About
food&desire is a Melbourne based hospitality group that is focused on providing high-quality service, food and beverage, and event experiences. Since starting in 2000, food&desire has grown to become one of Melbourne's most respected catering brands, having opened Carousel in Albert Park, Aerial in South Wharf, Harbour Room in St Kilda and Half Acre in South Melbourne.
Food&desire is owned and operated by Asaf Smile and Leigh Worcester, who shared a vision to establish and grow a catering and events business in Melbourne.
Food&desire is passionate about bringing people together, creating celebrations and making great hosts.
Aerial is centrally located in South Wharf on Melbourne's city fringe. Hosting your event at Aerial provides easy access to the Melbourne Convention & Exhibition Centre (MCEC), Novotel Melbourne South Wharf, Pan Pacific Melbourne and DFO (Direct Factory Outlet) South Wharf, and the Docklands, only over the footbridge.
Aerial boasts 180-degree views from the Bolte Bridge and Docklands to Southern Cross Station; the backdrop to your wedding truly breath-taking as Melbourne's skyline lights up.
Your food&desire Event Co-ordinator assists with your menu creation, floor plan design and supplier coordination supporting you through your wedding planning. We are here to help, making your journey thoroughly enjoyable.
Projekt 3488 Wedding Venue Reception Melbourne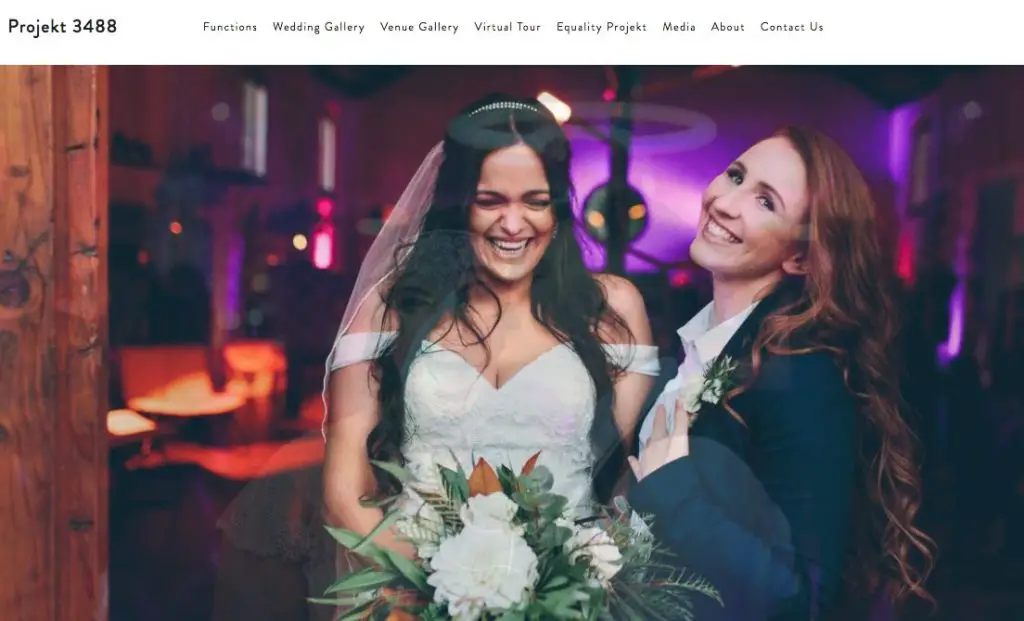 projekt3488.com.au
400215785
Projekt 3488 exudes a feeling of warm welcome described by all who visit. Nestled between the sweeping mountains of the Yarra Valley, the converted Masonic Lodge embodies a perfect balance between the constructed and natural worlds.
Regarded for its use of beautiful raw materials, the stylishly eclectic interiors are an example of mindful engineering, featuring repurposed timbers, industrial furniture and contemporary lighting. The wilds of the garden counter this precision with a maze of snow gums, century-old grass trees and interconnecting ponds.
The venue is designed for versatility. The gardens are perfect for cocktail parties in the sunshine at the viewing deck bar, or intimate connections around the roaring cast iron fire pit.
The main hall features grand Oregon banquet tables on concertina suspension. When rolled back after dining, the dance floor begins. No matter the season, Projekt 3488 provides a relaxing sense of privacy that encourages uninhibited celebration.
Our events team pride ourselves on artistic innovation and find pleasure in the creative process. We aspire to create a space of comfort for each one of our guests and guide you through an unforgettable event from start to finish.
VENUE HIRE 
Boutique & owner-operated, we are all about the details. We create an intimate, warm & inviting atmosphere - offering dedicated event planning & styling.
Exclusive access to the entire venue & gardens is provided for each event.
Only one event is held per day - providing flexibility for start/end times.
Capacity
Seated dining - 110 guests
Cocktail style - 150 guests
Operating Hours
Weekdays & Saturday: 9am-midnight
Sunday: 9am-9pm 
Sunday preceding a public holiday: 9 am-midnight
5-hour function hire; additional hours available.
Ceremony Space
There are several beautiful areas to be able to hold your ceremony that caters for all seasons.
This includes the deck, main hall & the loft.  
Accommodation & Transport
A comprehensive list of local accommodation is provided - from the humble caravan park to manors with infinity pools.
A shuttle bus service is available that can take guests to and from the venue and local accommodation options.
We can assist with organising transport to and from Melbourne.
Other Suppliers
We have a great list of suppliers including performers, florists, photographers, cake makers & celebrants.
We look forward to hosting your next event. 
Red Scooter Wedding Venue Melbourne
redscooter.com.au
1395276846
Unique Events Venue in Melbourne
UNIQUE FUNCTIONS BEGIN WITH THE PERFECT UNIQUE FUNCTION LOCATION. WITH A COLLECTION OF PRIVATE UNIQUE EVENTS VENUES AVAILABLE FOR HIRE, RED SCOOTER THE UNIQUE EVENTS VENUE PROVIDES THE PERFECT BACKDROP FOR YOUR NEXT UNIQUE EVENT IN MELBOURNE. IF YOU'RE PLANNING A WEDDING, SOCIAL CELEBRATION, CORPORATE EVENTS, OR A UNIQUE ENGAGEMENT PARTY, LET US HELP YOU MAKE IT A TRULY UNIQUE EVENT.
WELCOME TO RED SCOOTER THE UNIQUE EVENTS VENUE
Thank you for considering Red Scooter The Unique Events Venue for your forthcoming event.
Surprise your guests, share the excitement and bring your events to life at Melbourne's most unique venue. Combining a touch of New York style and eclectic decor, along with a passion for giving our guests the very best experience... welcome to Red Scooter.
We live to entertain and thrive on the great feedback we receive from our guests. Tell us what you have in mind, then we will add our creativity and experience, and the result is…. exactly what you want it to be! Whatever your occasion, we will come to the party and help you make the most of it.
When you choose Red Scooter you will be in good company. We have been awarded "Best Function Venue" by Restaurant and Catering Victoria along with being awarded The Victorian Sustainable Business Award from the EPA for our environmental practices.
Now we are waiting to hear from you. Call us on 03 9527 6846 to find out why your next celebration should be a Red Scooter occasion.
A LANDMARK FOR A UNIQUE EVENTS VENUE
Contemporary, industrial, and quintessentially St Kilda, Red Scooter is the perfect venue for your next unique event, function, or party; boasting several exceptional spaces to accommodate your guests, with creative and flexible dining options that can be tailored to your needs.
BRILLIANT IN EVERY ASPECT
Located in St Kilda East, 5km south of Melbourne's CBD

Magnificent backdrops for photography

Accommodating large lavish events, or smaller more intimate parties

Dedicated functions co-ordinator for your event

Wide range of catering options from 60 to 380 guests

Our team offers tailored services, using our experience and creativity

to match your vision for the occasion
CATERING TO EVERY guest need
At Red Scooter The Unique Events Venue your needs come first. When you choose to host your event with us you can rest assured that no detail will be overlooked. Our experienced staff and dedicated function co-ordinator will be on hand to ensure your unique events goes off without a hitch.
Our Red Scooter team love to come to the party, and whether it's a Social or Corporate Event or a Wedding, the onus is on delivering an experience that is uniquely yours. Whatever the occasion, we want you leaving with memories lasting a lifetime. 
FLEXIBLE FUNCTION SPACES
Red Scooter offers four flexible function spaces for any kinds of events: The Hamilton Room, The Madison Room, The Dakota Room and The Ethan Room. Every room offers a unique space for your unique event, different seat capacity and your very own event coordinator.
HASSLE-FREE CATERING
Our food and drink carts are perfect for private parties, brands and corporate events. The menu is modern, yet the food substantial and delicious. We love to push the boundaries of what is possible in our unique events environment. Red Scooter takes care of the rest.
EXCEPTIONAL EVENTS
Our detail-obsessed teamwork though every step of the process to ensure that every element, from presenting the first delicious canapés when your guests walk through the door, to clearing the last champagne glass, occurs without a worry. You can relax and enjoy your event.
San Remo Ballroom Wedding Venue Melbourne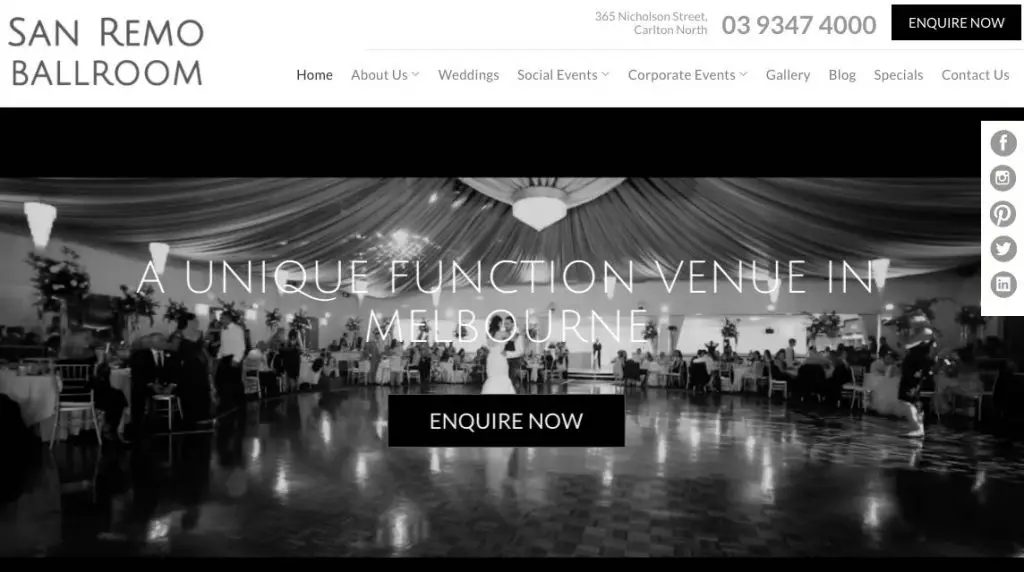 srbevents.melbourne
1393474000
MELBOURNE'S PREMIER BALLROOM & FUNCTION VENUE SINCE 1963
San Remo Ballroom is a well-renowned and genuinely unique function venue situated just 2km from the heart of Melbourne's CBD. Recently renovated, our magnificent location exudes an unmatchable blend of old-world charm and modern functionality designed to make any social or corporate function a wonderfully memorable occasion.
San Remo Ballroom is exquisitely decorated with a sophisticated art deco interior, high ornate ceiling, grand chandelier lighting and possesses arguably the largest dance floor in Melbourne, contributing to an unrivalled, elegant ambience and unique setting.
To complement this fabulous fairytale environment, San Remo Ballroom's dedicated staff delivers an excellent level of customer service to cater to your needs with the flexibility to tailor packages to your exact requirements. Our experienced international chefs create the finest, delectable dishes, using the highest quality ingredients and freshest produce to deliver exemplary standards in cuisine.
SAN REMO BALLROOM – A FUNCTION VENUE STEEPED IN HISTORY
The iconic San Remo Ballroom has been an integral part of the social fabric of inner-city Melbourne for almost 50 years. Still, the premises on Nicholson Street in Carlton North is steeped in over 140 years of historical significance in the city.
The central Carlton location has been an excellent service and entertainment location in the city since its inception in 1870, and it has served a variety of functions since then, including a cycling school at the beginning of the 20th century, a roller-skating rink, a furniture store and later a 20-year stint as the Adelphi Theatre before being redeveloped in 1963 as the San Remo Ballroom.
Since then, San Remo Ballroom has maintained its prominence amongst the finest entertainment and event hosting establishments in Melbourne and throughout Victoria – a status that has endured for almost half a century.
To sample the unique mix of the elegance and grandeur of the art deco era and contemporary standards in cuisine and service, contact San Remo Ballroom and let us transform your special occasion into an unforgettable memory to treasure.
Premier Wedding And Function Venue In Melbourne
San Remo Ballroom in Carlton is the premier party venue and wedding reception venue in Melbourne. Known for stunning art deco interiors, modern facilities and exceptional service, this is a dream wedding venue you need to experience. We are conveniently located only 2km from the Melbourne CBD, with a capacity for up to 1000 stand-up or 150-650 seated guests.
An Art Deco Modern Ballroom perfect for a Modern Event
If you're looking for a venue that offers an unforgettable experience and makes a fabulous impression, try San Remo Ballroom. Our unique function venue will provide a one-of-a-kind affair.
A STUNNING FUNCTION VENUE IN MELBOURNE
Our exquisite décor creates an elegant ambience and atmosphere. San Remo Ballroom is known as one of the best wedding venues in Melbourne, with many decades of experience hosting fantastic events for people from all across Victoria.
Our Carlton venue has been recently refurbished and is now more breath-taking than ever. Featuring vintage art deco charm and features our beautiful platform is like nothing else in Melbourne. Enjoy impressively high ornate ceilings, lavish chandeliers, and a dance floor that will have guests partying away all night!
Werribee Open Range Zoo Wedding Venue Melbourne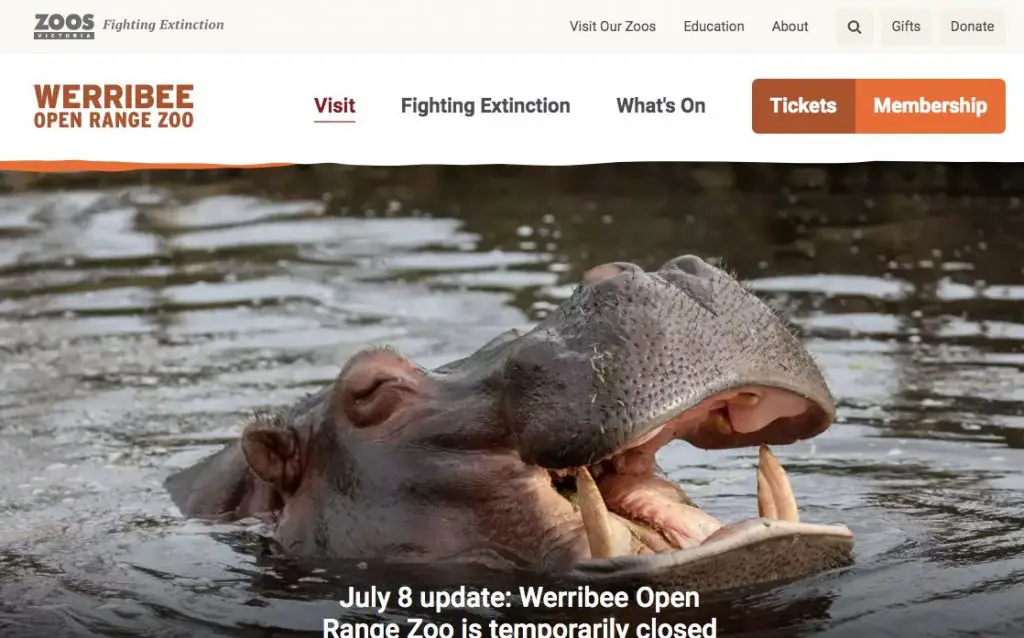 zoo.org.au
1392859440
About Us
Saving wildlife is not what we do; it's who we are.
Zoos Victoria is a world-leading zoo-based conservation organisation, dedicated to fighting wildlife extinction.
Our three zoos are Healesville Sanctuary, Melbourne Zoo and Werribee Open Range Zoo. Each one provides a unique and immersive experience that attracts visitors from around the world.
Our zoos inspire animal lovers of all ages. And by strengthening the connection between people and wildlife, we hope to protect the future of animals and their homes.
Our essential work includes breeding and recovery programs; we've built partnerships with local communities, fellow conservationists, and like-minded organisations — close to home and in far-flung corners of the world.
Thank you
We're a not-for-profit organisation, so every dollar counts. Each time you visit one of our zoos, donate, buy a souvenir from our shops, or share what you've discovered, you're helping us to protect wildlife. So, thank you.
Make learning meaningful by connecting young people to wildlife at our three notable zoos.
Our inspiring education programs are included with your admission price at no extra cost.
From Early Childhood to Foundation to Year 12, Zoos Victoria's comprehensive range of education programs supports the Victorian Curriculum and the VEYLDF. 
Macedon Ranges Hotel and Spa Wedding Venue Melbourne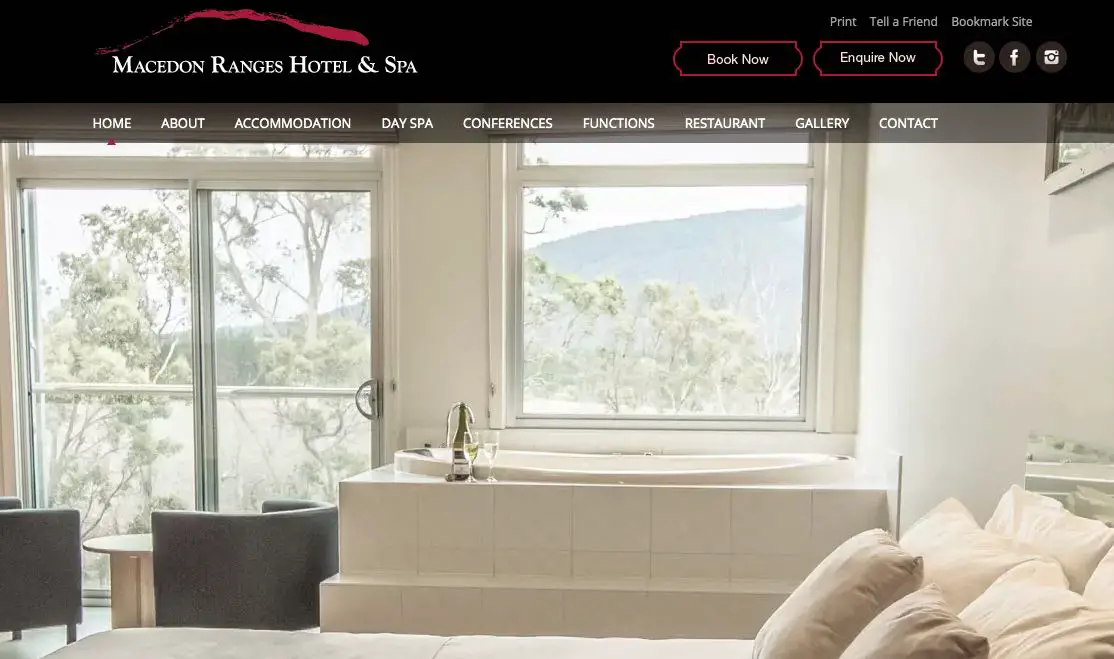 macedonrangeshotelspa.com.au
1354264044
Country Service. Country Style.
Sitting comfortably in the natural bush surrounds of the picturesque Macedon Ranges, we are an easy one hour drive from Melbourne and half an hour from Tullamarine Airport. Here you will find 36 comfortable guest rooms, a lovely and private three-bedroom farmhouse cottage, a relaxing day spa, conference and function space, fresh air, beautiful views and a warm welcome. The Macedon Ranges Hotel & Spa is perfect for your next romantic weekend away, special event, conference or as a base for exploring all that this great region has to offer.
Each of our spacious guest rooms offers a double spa bath for two, so you can soak in the tub while taking in the views. The distractions are minimal, allowing you to relax in the comfort of your room or rejuvenate in our Day Spa where our expert therapists offer an extensive range of treatments. The restaurant views are nothing short of breath-taking.
Our region is sure to delight, with historic towns, award-winning cellar doors, the fresh farm produces, boutique shopping, specialist art galleries and of course the stunning natural beauty of Macedon Ranges Regional Park and the iconic Hanging Rock.
Call now to enquire about our special rates and packages, available only when you book directly with us!
Reception hours: Monday - Saturday 9.00am to 5.00pm, Sundays and public holidays 9.00am to 12.00pm.
PLEASE NOTE Breakfasts now available commencing the first weekend in July, every Saturday and Sunday morning from 8:00 am to 10:00 am. Enjoy an excellent cooked breakfast in one of the most stunning settings Victoria has to offer.
Macedon Winter Wedding Special
Weddings & Celebrations
Nestled in the tranquil surrounds of the picturesque countryside, Macedon Ranges Hotel and Spa provides the perfect setting for your special day.
The romantic amphitheatre with its spectacular views of rolling hills is the ideal location for your ceremony, and the surrounding acres of natural bushland leaves you spoiled for choice when it comes to places for your wedding photography.
Macedon Valley Room, a reception room like no other, where cathedral ceilings and floor to ceiling windows fill the venue with natural light and the breath-taking backdrop of the Macedon Ranges. Boasting a sweeping private terrace ideal for pre-dinner drinks or an alternative location for your ceremony. Our menus utilise the very best locally sourced, seasonal produce, while our attentive service staff will ensure your guests are treated to an exceptional and memorable celebration.
Our hotel features 36 spacious spa suites and private cottage which sleeps six people and our professional therapists in our Day Spa offer an extensive treatment menu the perfect treat for you and your bridal party.
We are pleased to offer complimentary accommodation for the happy couple, and a discounted rate for guests attending your special event.
When you choose the Macedon Ranges Hotel and Spa, it is truly a destination experience less than an hour from the CBD and proximity to the airport. Escape the hustle and bustle and enjoy a weekend in the country with your family and friends. Relax in the knowledge that our team of passionate and experienced staff will guide and support you every step of the way
The Elizabethan Lodge Wedding Venue Melbourne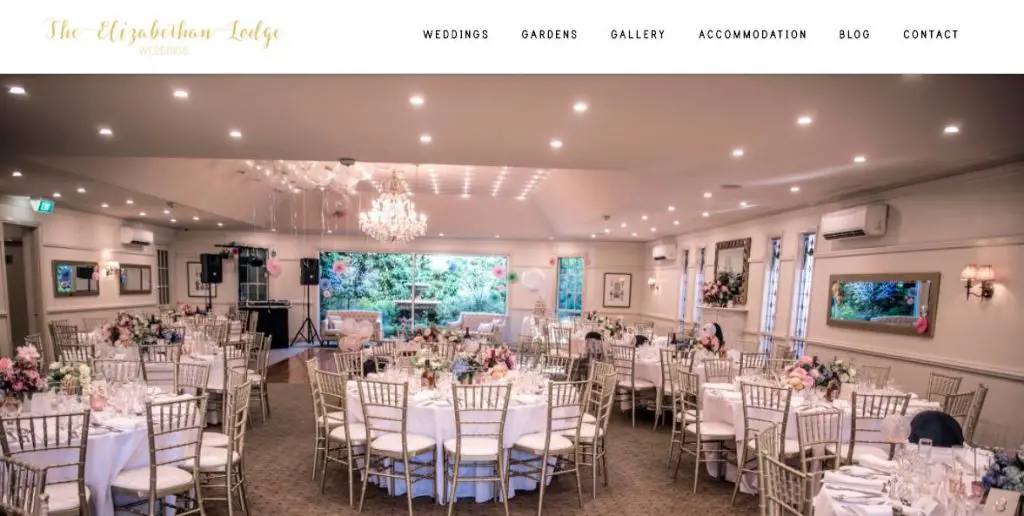 elizabethanlodge.com.au
1398989551
Weddings
Located just 20 minutes from Melbourne's CBD, the Elizabethan Lodge is one of the best-kept secrets of the eastern suburbs.
Our custom-built Grand Heritage ballroom, inviting gardens & all-in-one package make the Elizabethan Lodge the perfect choice for your dream wedding.
 Chapel
The Elizabethan Lodge's sandstone chapel features artisanal timber pews and handcrafted leadlight windows.
Gazebo
Our pavilion is located in our fairy-lit gardens and is the perfect backdrop for your outdoor ceremony.
Ballroom
Our chandelier-lit Grand Heritage ballroom is a short stroll from our sandstone chapel & romantic gardens.
Catering to up to 180 guests, our newly updated Grand Heritage ballroom is a spacious location for your reception.
Photography Studio
Our onsite professional photography studio & make up station are designed to make capturing your special day easy.
The Package
Our affordable, all-inclusive package is designed to make planning your dream wedding easy.
Exclusive use of the Elizabethan Lodge's reception centre

Your choice of our sandstone chapel or courtyard for your ceremony

Chandelier lit ballroom for your reception (seating up to 180 guests)

Exclusive access to our fairy-lit gardens & in-house professional photography studio (with ample options for your photography there is no need to travel offsite)

Personal wedding co-ordinator & wait staff

Indoor & outdoor sound systems

Complimentary accommodation for the bride & groom (including complimentary early check-in, late checkout, cooked English breakfast, champagne & chocolates)

Convenient onsite accommodation with a 40% discount for all wedding reception guests (40 guest suites)

Complimentary onsite parking
Wedding Styling
Your choice of fresh flower arrangements (oriental lilies & Singapore orchids) or beaded candelabras with tea light candles

Use of our gold Tiffany chairs

Personalised table menus, place cards & guest list

Wishing well
Menu
Selection of pre-dinner drinks & canapés

A delicious three-course meal served alternating, with shared platters also available

A 5-hour unlimited premium beverage package including red & white wine, full-strength & light beer, sparkling wine for toasting & soft drinks

Tea, coffee & chocolates

Complimentary cake cutting & cake bags
Lyrebirds Fall Wedding Venue Melbourne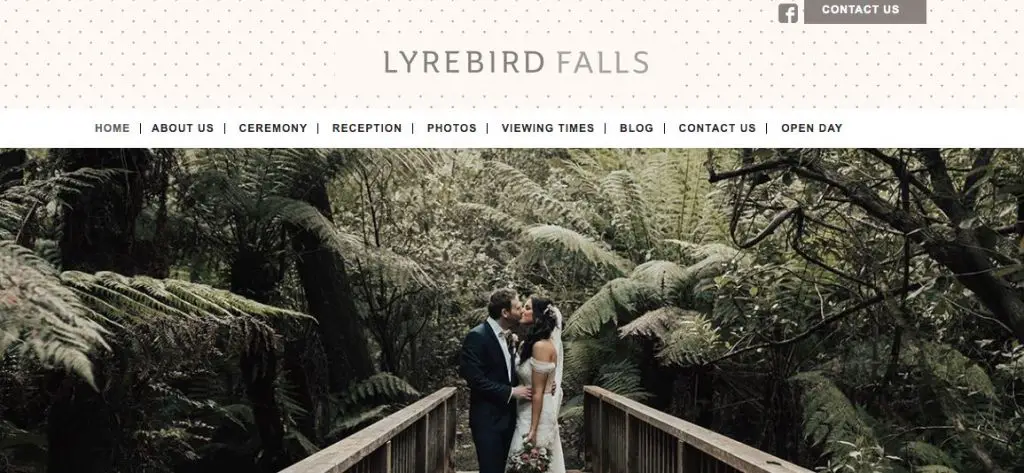 lyrebirdfalls.com.au
1397552505
About Us
Lyrebirds Falls has set the standard for unique, intimate and beautiful weddings.
In addition to Lyrebird Falls, we also own the popular wedding venues Poet's Lane and Tatra, even in the magnificent Dandenong Ranges, and only 35 km from the Melbourne CBD.
Towering trees, lush ferns and running streams are all aspects of Lyrebird Falls that attract our clients. Yet, we are often told that it's the personalised and experienced service offered by our wedding co-ordinators that really makes the difference to the many weddings and receptions we host. Our wedding coordinators were voted the best for two years running at the Australian Bridal Industry Awards and know how to make your dreams a reality.
Our wedding co-ordinators, most of whom have been with us for many years, will work closely with you to ensure that your vision for your unique wedding ceremony and reception is precisely what you would like. With only one wedding ceremony held onsite each day, your wedding co-ordinator will have your undivided attention.
A boutique Melbourne wedding venue – Set within the lush, evergreen forest of the Dandenong Ranges on the edge of Melbourne you'll create beautiful and unique memories with a wedding reception and ceremony at Lyrebird Falls.  
Choose from a garden, ornate gazebo or sweet chapel wedding ceremony, then have photos taken amongst the enchanted Dandenongs. We only hold one event per day, so you and up to 120 wedding guests will enjoy exclusive access to this intimate wedding venue during your ceremony and reception.
Ceremony
The Chapel
Awarded Best Ceremony Venue in Victoria for two years running (Australian Bridal Industry Awards) the stained glass wedding chapel is perfect for the exchange of vows. The wedding chapel's mirrored walls enhance the experience of having your wedding ceremony in the very heart of the beautiful Dandenongs. This intimate space is filled with natural light creating a stunning and unique wedding venue for photographs on your special day. 
Garden Gazebo
Set within the forest, the delicately lit garden gazebo provides a truly enchanted venue for your outdoor wedding ceremony. Walk along with the beautiful bluestone pavers, past the flowing waterfall, through the lush fern backdrop of the Dandenongs and down the red-carpeted aisle – along with music playing gently in the gardens. If the weather changes, we can simply move your wedding ceremony to our intimate stained glass chapel.
Nathan Springs Wedding Venue Melbourne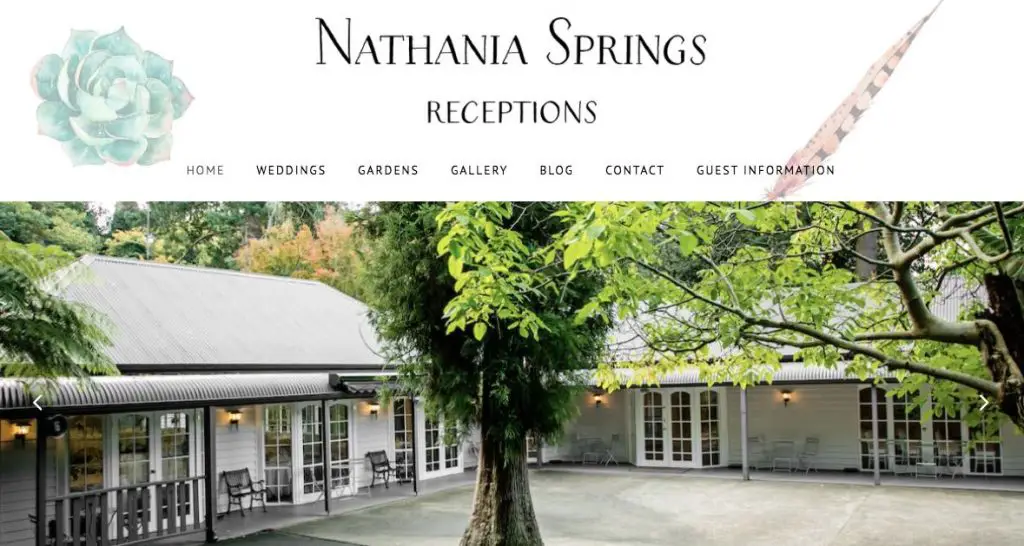 nathaniasprings.com.au
1397521000
Our Story
Nathania Springs has a rich history dating back to the 1890s, where it was one of the first properties settled on the Dandenong Ranges. Our naturally occurring mineral springs were considered to have healing properties by the indigenous owners of the land.
Initially named 'Nethania Springs', meaning gift from God, Nathania Springs became one of the premier tourist destinations of the Dandenong Ranges in the early 1900s.
Today, Nathania Springs is a boutique, dedicated wedding reception venue, with acres of fairy-lit gardens dating over 200 years. We are part of the same family as other Dandenong ranges icons such as Tatra Receptions, Poets' Lane & Lyrebird Falls.
Weddings
A historic property, Nathania Springs is located just one hour from Melbourne's CBD, set amongst acres of botanic, and floodlit gardens & magical Dandenong Ranges forest.
Our all-inclusive wedding package, onsite chapel, spacious dining room & outdoor ceremony area make Nathania Springs the perfect location for a wedding as unique as you are.
Chapel
Our chapel features a red-carpet entry, baby grand piano & chandelier lighting. Our chapel's leadlight windows overlook the spectacular Dandenong ranges forest.
 Dining Room
Our light-filled dining room is nestled amongst acres of Dandenong Ranges forest. We can cater to between 70 and 180 guests, with a spacious central dance floor and warm fireplace.
Garden Weddings
Our timber gazebo & sprawling ceremony lawn is a magic location for your open-air celebration, under the canopy of the Dandenong ranges forest.
Set amongst our lush tea gardens, Japanese maples & native ferns, our ornate gazebo is the perfect place to say 'I do'.
A stunning setting for outdoor pre-dinner drinks & canapes, our nearby timber deck is set amongst the magnificent backdrop of the Dandenong Ranges forest.
 The Package
We offer a generous, all-inclusive package, to allow you to create a wedding tailored to you. Our package is both affordable & flexible, including:
Exclusive use of Nathania Springs' reception centre & floodlit gardens

5 hours of reception time, with free ceremony & photography time

Your choice of our timber gazebo, outdoor ceremony area or chapel for your ceremony

Use of our deck for your pre-dinner drinks & canapés

Exclusive access to our private bridal retreat & garden, set on the edge of the Dandenong Ranges forest

Inviting dining room for your reception (seating between 70 & 180 guests)

Exclusive access to our fairy-lit gardens, including our rustic gazebo, outdoor deck, & feature gardens for all of your wedding photography

Personal wedding coordinator / MC & wait staff

Indoor & outdoor sound systems throughout the venue

Complimentary onsite parking
Wedding Styling
Fresh floral arrangements for your centrepieces

Table linen

Use of our white Tiffany chairs

Guestlist

Wishing well
Menu
Selection of pre-dinner drinks & canapes

Delicious 3 course meal including your choice of 2 soups or entrees, two main courses & plated dessert trio

5-hour unlimited beverage package including heavy & light beer, red & white wine, sparkling wine & soft drinks

Tea coffee & chocolates

Complimentary cake cutting & cake bags
Grand Hyatt Wedding Venue Melbourne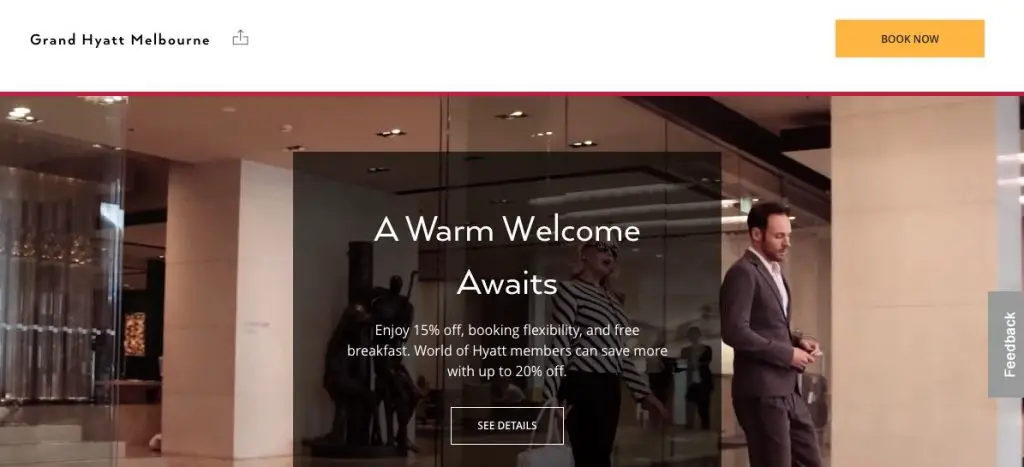 hyatt.com
396534480
WE care FOR PEOPLE SO THEY CAN BE THEIR best.
As we continue to grow, we don't lose sight of what's most important—people. Hyatt is a company that was built by a family. It's a workplace where coworkers become friends. Every day we care for our guests. Care is at the heart of our business, and it's this exceptional guest experience that makes Hyatt one of the world's best hospitality brands. 
WE ARE family
Our foundation in a family goes back to 1957 when entrepreneur Jay Pritzker purchased the original Hyatt House motel. Pritzker and his brother, Donald, worked to grow the Hyatt brand, powered by their belief in the importance of family and care. As of March 31, 2020, Hyatt is a global hospitality company with 20 premier brands and more than 900 hotel, all-inclusive, and wellness resort properties in over 65 countries across six continents.
reimagining events
Watch the video below to learn more about our enhanced levels of safety and cleanliness, and how we're reimagining the meetings and events experience.
Our Global Care and Cleanliness Commitment
Guided by our purpose of care and experience delivering world-class hospitality for more than 60 years, Hyatt's Global Care & Cleanliness Commitment builds on our existing rigorous safety and cleanliness protocols.
SPECIAL OFFERS
For gatherings of fewer than 20 people, use our Meetings On Demand tool to plan and confirm your meeting in just minutes. Select your preferred venue or space, as well as food and beverage packages, space setup, and more—at Hyatt hotels worldwide.
Take your meeting planning to a new level—access premier convention locations, exceptional catering, and breath-taking spaces when you leverage the collective power and strategic experience of ten landmark Hyatt hotels.
Explore our special event offers, rate and rewards.
Avalon Castle Wedding Venue Melbourne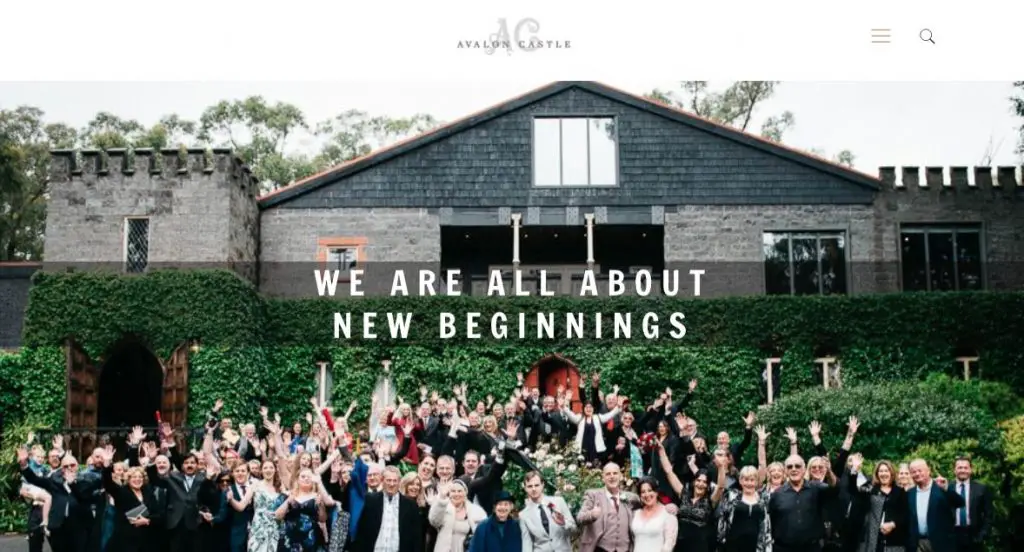 avaloncastle.com.au
439526800
Your Melbourne Wedding Destination
One of the most visually stunning wedding venues in Victoria, our Melbourne Castle Venue is ideal for those who are seeking outdoor wedding ceremonies and affordable wedding reception packages.
Forest Weddings, Woodland Weddings, Themed Weddings and Classic Weddings. Your style, your way, with a tailored budget to suit your needs.
What could be more perfect than a wedding in the heart of the Dandenong Ranges? With a blend of old and new elements, our multi award-winning venue has fast become one of the most sought-after rustic wedding locations in Melbourne, recently voted by brides and grooms as Victoria's Best Wedding Ceremony Location.
Voted Best Wedding Ceremony Venue
This stunning Melbourne wedding venue sits high atop a picturesque two-acre property. The gardens are gorgeous all year round, and the Rose Terrace is the absolute "stand-out" space for intimate wedding ceremonies with a rustic outdoor bar for your guests to enjoy before dining upstairs. We cater for weddings for up to 120 guests. Weekday weddings are popular with the more recent demand for Mini Weddings in Melbourne. Intimate weddings pop up weddings, small weddings and elopements in the mountains are trending right now.
We have everything you need right here, in one location—an idyllic, classic Melbourne wedding venue designed to maximise your wedding day experience.
Avalon Castle Awaits You
Our historic Melbourne Wedding Venue is the ideal location for both your wedding ceremony and your wedding reception. We understand how busy life can be, and with that in mind, we now offer all-inclusive wedding packages, allowing you the luxury to spend more time to plan the more personal details of your wedding day. Everything about your experience here reflects on our team, so if it is essential to you, its twice as important to us.
Avalon Castle transformed in 2010 under the management of the Blyth Family, but the character and the Australiana charm were retained. You will notice several gorgeous little eclectic features, all of which contribute to creating a truly unique style of venue:
Rustic Outdoor Bar Complete with Wine Barrels

Wooden Interior Chapel with Original Led Lighting

Bluestone Castle Exterior

Heritage Style Guest Rooms

Huge Castle Doors

Ornamental Water Fountain

A Quaint Bluestone Honeymoon Cottage with a Four Poster Bed and Woodfire Heating

Century-Old Gum Trees

Kookaburras and native wildlife everywhere you look
We have everything you need right here, in one location. An idyllic Melbourne wedding venue designed to maximise your wedding day experience
One Price. Everything Included.
Ordinarily, there are so many contributing costs when it comes to wedding planning and budgeting. We have made the process very easy for you. Our all-inclusive, affordable wedding packages are designed to ease the stress of wedding planning. Calculate your per head price and multiply that by the total number of guests attending. You now have your total budget for a full wedding package at Avalon Castle.
Waterfront on the Pier Wedding Venue Melbourne
 
1396819058
Waterfront Wedding Venue Melbourne
Are you looking for a wedding venue in Melbourne to host your ceremony and reception with a difference? Williamstown's Pier Farm is the perfect solution and offers a truly unique waterfront setting, complete with stunning city views that will make your special day a memorable one.
Our venue has several unique spaces and numerous capacity options for both cocktail style weddings or seated receptions with restaurant-quality food, set menus and beverage packages.
Entire Venue Hire is on offer exclusively for 200 guests cocktail wedding style, or 120 guests seated and have a waterfront, outdoor all seasons deck, that is heated and covered perfect for your wedding ceremony. With arguably the western suburbs best Melbourne city views, it's ideal for your wedding ceremony.
The restaurant is perfect for wedding parties of 70 guests seated and 120 guests cocktail reception style and has a waterfront, outdoor all seasons deck, that is heated and covered. With magical Melbourne city views, it's the ideal setting for your wedding ceremony.
The Private Function Room is ideal for boutique weddings of 40 guests seated, and 70 guests are standing. For boutique wedding ceremonies guests enjoy the use of our intimate waterfront outdoor deck, which has unrivalled views of Melbourne's CBD skyline.
Our seasonal, produce-driven menu and set menus make for one of the inner west of Melbourne's truly unique wedding reception experiences. For further information, please view our packages on the link below or contact the restaurant to check the availability of your preferred date.
Parking: Pier Farm guests enjoy the convenience of having ample vehicle parking with easy access via the venues front entrance.
The Post Office Hotel Wedding Venue Melbourne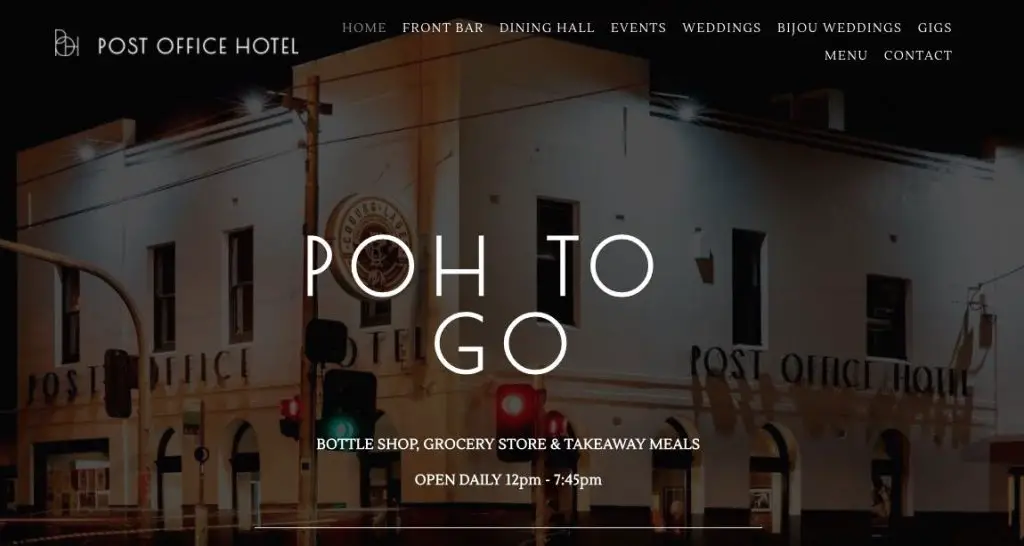 thepostofficehotel.com.au
1393865300
WEDDINGS
The Post Office Hotel's hidden gem, The Dining Hall, is the perfect event space to host your special day.
Located next door at 229 Sydney Rd, The Dining Hall is a spectacular, light-filled warehouse event space with exposed beams, vintage pendant lights, terrazzo flooring, and cathedral ceilings. The raw yet beautiful features present a modern open space that maintains an intimate atmosphere. Whether you choose to let the room speak for itself or style with your own personal touch, you can be sure the Dining Hall will impress your guests and make a spectacular backdrop for your day.
Your dedicated event manager will ensure your wedding is unique and executed to perfection. Get in touch today to share your vision with us.
Coming soon to POH Events, Bijou Weddings. If you can't go big, go bijou! A wedding package designed for intimate gatherings. Click below to register your interest.
Potters Wedding Venue Melbourne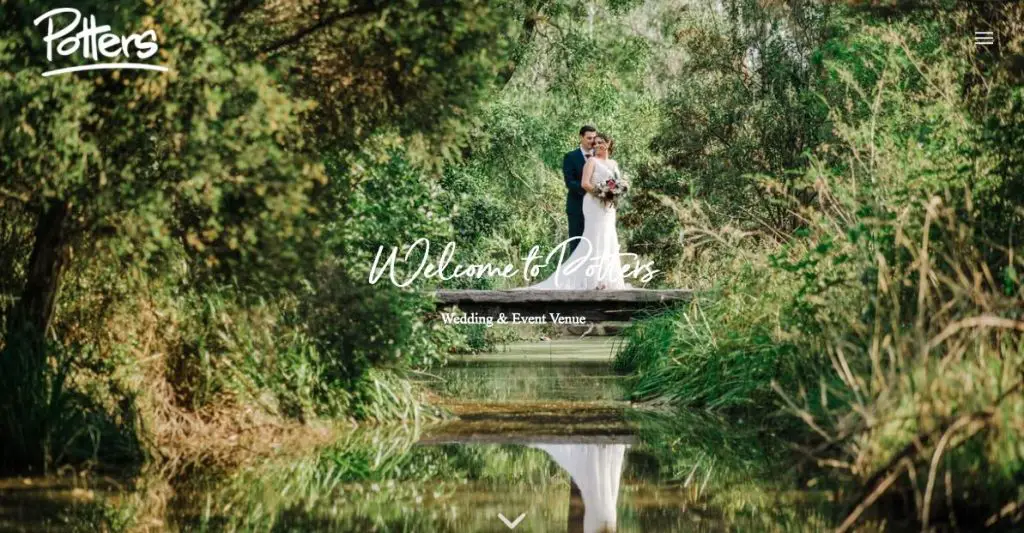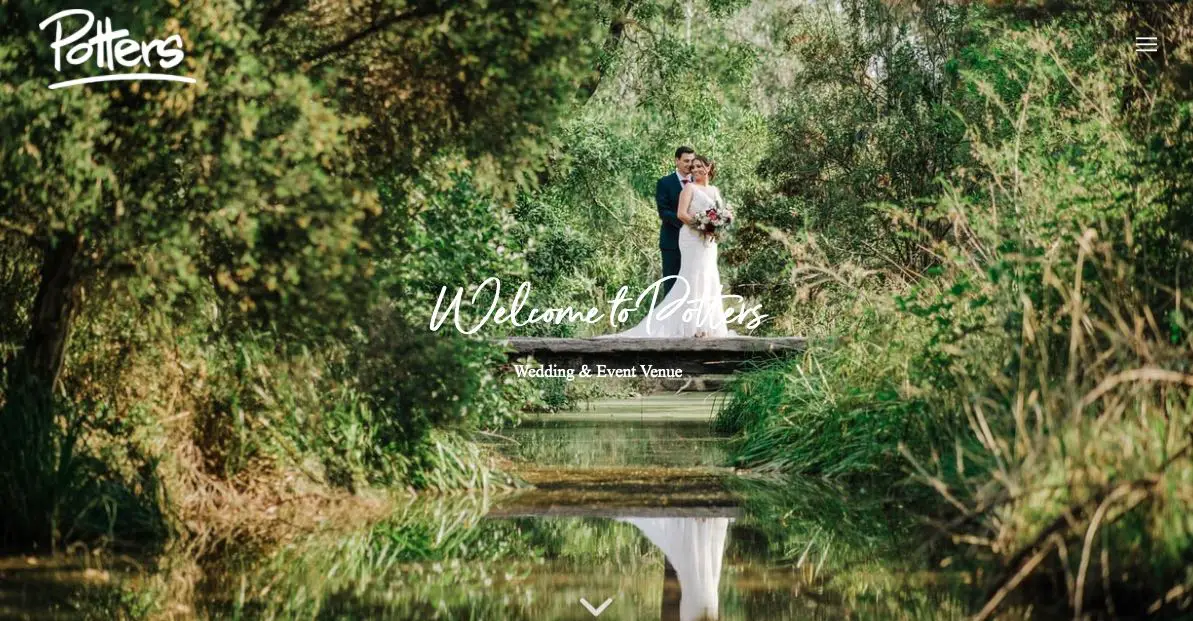 potters.com.au
1398441222
A Wedding at Potters is a truly unforgettable experience which begins from the moment both you and your guests arrive.
Our charming chapel will mesmerise you from the moment you walk through the door with its romantic canopy, hand-carved pews, and glass sliding doors with views beyond to our landscaped gardens and manicured lawn. If you would prefer an outdoor ceremony, we also have other options such as our gazebo lawn or stunning wisteria courtyard perfect for a large wedding.
All of these facilities are linked by brick-paved paths lined with detailed wrought iron handrails roaming across 6 acres of Australian native gardens with stunning waterfalls. The grounds have been designed to capture the daily and seasonal changes of light, making Potters exceptionally photographic all year round regardless of the weather or climate.
Our experienced wedding coordinators are here to guide you through every step of your wedding day from start to finish.
Our team of chefs have created a stunning menu using the very best local produce, which will be sure to impress even the most sophisticated of palates.
With everything in the one location, Potters Receptions is the ultimate venue just 20 minutes from Melbourne at the gateway to the Yarra Valley.
Ceremonies
Three stunning ceremony locations are available for your perfect day.
Receptions
Potters is the perfect location to hold your wedding reception from the large exclusive bridal retreat, alfresco bar, stunning main room with feature waterfall window through to the menus and the friendly staff nothing has been overlooked to make your day as memorable and as carefree as possible.
Menus
Potters are able to offer you three stunning menu options from the traditional alternate service, share plates feasting through to the relaxed indoor-outdoor grazing – cocktail wedding.
Accommodation
Finish off your fairytale Potters wedding by staying the night in one of our luxury suites.
River Lea
Exclusive access to a stunning local winery
Multi-Cultural Weddings
At Potters, we love all weddings and their traditions
Gallery / Real Weddings
Enjoy some stunning images and lovely good wishes from our previous couples.
Events
If you're looking for a venue that can accommodate your event with unmatched hospitality, there's no better choice than Potters.
Funerals / Life Celebrations
Say goodbye to a loved one at one of our ceremony locations and then celebrate their life in our alfresco bar and wisteria courtyard.
Contact Us
Contact us on our contact page to book your spot.
Sister Venue
Are you looking for a bespoke boutique wedding venue with the best views in the Yarra Valley?
When it comes to your special day, count on Potters to make it truly unique.
The Best Destination for a Wedding Reception in the Yarra Valley & Surrounds
When you think about your dream wedding reception, do you see yourself in a magical setting with close friends and family, surrounded by luscious gardens and stunning scenery? At Potters, we can make your dreams come true and help you create treasured memories that will last a lifetime.
Melbourne's most unique Wedding Venue
Whether you're looking for a big or small wedding, there are many reasons why Potters is considered one of the best Melbourne Wedding Reception Venues, including:
We have a wrap-around timber dance floor for guests to let loose

We have restaurant-quality gourmet menu options available and including lavish three-course or share plates options and also a cocktail-grazing package.

Three stunning ceremony options

We have an elevated alfresco bar area with alcoholic and non-alcoholic options

 Potters exclusive photo booth available

We boast six acres of Australian native gardens with majestic waterfalls

Our grounds offer unique photograph opportunities all year round

Stunning accommodation available on site
Besides, our stunning venue is located just 20 minutes from the CBD, meaning you and your guests won't have to travel far
Wisteria Courtyard
We are very proud of our unique wisteria-draped courtyard. Being the only courtyard of its type in Melbourne, selecting this location for your ceremony will certainly wow your guests but also create incredible memories to last a lifetime.
Chapel
Potters might be renowned for its stunning outdoor garden areas and natural scenery, but that doesn't mean we don't have indoor alternatives. We have a lovely non-denominational chapel that can seat up to 80 people and accommodate up to 150 people with standing room.
Garden
Imagine being surrounded by your closest friends and family, exchanging vows amongst our beautiful native gardens. Whether you're planning a small intimate ceremony to large extravagant production, our gardens are the perfect choice for you.
Ceremonies
At Potters, we offer three ceremony venues for you to choose from, our chapel, native garden gazebo and our unique enchanting wisteria draped courtyard.
Each of these locations offers fantastic photo opportunities and no matter the weather on the day you can be sure that you will be well looked after at Potters.
Reception
Your perfect wedding day will start and end at Potters, with experience gained over many years, our wedding coordinators understand the importance of the finer details, so we are on hand throughout the day and oversee every little detail of your wedding.
Our large dining room offers an unsurpassed dining experience. We boast an elegant yet rustic space with a romantic waterfall behind the bridal table, crisp white linen, French oak cross back chairs, two different styles of centrepieces and superb picture windows that frame the beautiful floodlit gardens and waterfall backdrop.
This is in addition to the unique glass feature behind the bridal table with the modern filament bulb chandelier overhead, which comes together to create a cosy setting for you and your guests. Our dining room also hosts a sizeable wrap-around timber dance floor with a raised stage, complete with wireless microphone and coloured spotlight for your band or DJ.
Menus
At Potters, we offer seasonal menus making the most of the regions produce, from Beef from Yarra Valley, through to local cheeses and fresh fruit and veg. We have solid relationships with local produce, ensuring we have the very best of local fresh produce available for your wedding menu.
Dietary requirements are a priority to us, and we understand the importance of making sure everyone enjoys a delicious meal. Don't worry about selecting your menu around dietary needs we will make special meals for you and your guests if required.
We are also able to offer all vegetarian or vegan menus for your wedding. We too do private functions here at Potters, be sure to check out our Functions venue
Shared Plates
Banquet
Grazing Cocktail Party
The Ivory Elsternwick Wedding Venue Melbourne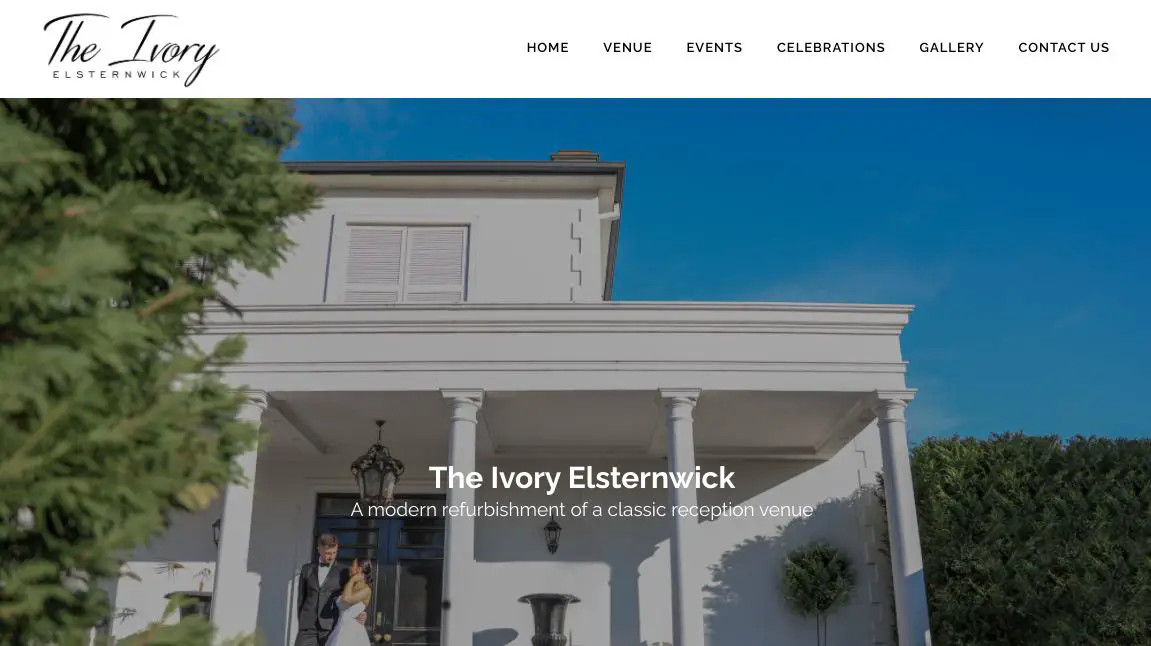 theivoryelsternwick.com.au
421446550
ABOUT US
Melbourne's newest reception venue. Hidden in the leafy streets of Elsternwick, only a stone's throw from St Kilda, Brighton & Elwood and only 5kms from the CBD, The Ivory is a must-see following its full renovation.
 With spacious interior & a sophisticated aesthetic, it is set to become a favourite for Melbourne events!
EVENTS
WEDDINGS, CELEBRATIONS, SCHOOL EVENTS, CORPORATE AND MORE!
The Ivory Elsternwick is a carefully designed space with modern elegance, purposely built for you to fall in love all over again. A spacious interior with a sophisticated aesthetic just waiting for you to create something truly, uniquely 'you'.
BALLROOM
Arguably the most talked-about feature of the entire venue; the dramatic bud-lit ceiling of The Ivory ballroom. You will be captured by an overwhelming feeling of elegance & romance as the staff draw back the curtain to reveal the space before you step inside.
For those expecting to invite between 100 and 400 guests, our bud-lit ballroom is a beautiful spot to celebrate. Seating between 100-350 guests, a cocktail-style capacity of 100 to 400 & with the added flexibility to hold a stand-alone cocktail event for up to 150 in the beautifully renovated foyer -you are spoilt for choice. Regardless of what you select, the entire venue is yours exclusively for the duration of your event.
Guest tables surround a large central dance floor enabling guests a full view no matter where they sit as well as the chance to dance to their heart's content. The extended central staging with white backdrop & backing lights can be easily changed to suit any colour theme. It aims to create a feature which can be personalised to make your music or by merely using the inclusive backing lighting, it will highlight the head table or entertainment without the need for additional decor.
The Ivory Elsternwick is not only beautiful, and it has been well thought out & duly considered. With a spacious interior & a sophisticated aesthetic, it is set to become a favourite for Melbourne events!
ROSE-GARDEN TERRACE
Be led through it's picture-perfect white arbours to the rose-garden courtyard, the lush-green backdrop to The Ivory's classic white Georgian facade & open terrace.
Iceberg roses surround the garden of manicured hedges and Wisteria vines which have crept their way up, twirling around the picture-perfect arbours. Both the Georgian façade & the white pavilions create the perfect wedding ceremony backdrop and photo opportunities, simplifying your decisions on what to do and where to go. And our team love assisting you with styling ideas to add to the outdoor terrace space & tying in your theme throughout the venue.
FOYER
The striking foyer at The Ivory, Elsternwick is perfect for pre-dinner drinks or as a stand-alone space for private cocktail parties.
Guests arrive through the white arbours and rose-garden terrace, through the grand double doors & into the main foyer. Classically elegant features such as the dark hard-wood flooring, crown moulding & baby grand piano are mixed with modern contemporary features such as the centrally-featured modern chandelier & beautiful fluted-timber bar with its copper-rimmed pendants above.
The large foyer opens on to a comfortable seated space that guests adore, and the fireplace provides a central feature with all year round as well as the cosy atmosphere needed for the perfect winter event.
A feature within itself, a 15 metre black with light gold detailing can then be drawn back to reveal arguably the most talked about part of the entire venue; the dramatic bud-lit ceiling ballroom & feature-dark dance floor
BRIDAL SUITE & DRESSING ROOM
A personal bridal suite with dressing room, bathroom and fireplace, is a rare luxury and awaits you when you arrive here at The Ivory Elsternwick. It really is the little details that add to your day, and this is absolutely one of them!
The bridal suite is a comfortable spot for you, your bridal party and/or family to have a drink, something to eat; as well as separate space for the girls to re-apply make-up & importantly, for you all to re-cap on the day so far before joining your guests.
We will have drinks waiting for you as you arrive and shortly after delivering handmade canapes for you to devour. It is the perfect place for a quiet moment to yourselves – a space for you to come & go as you please. It offers a separate bathroom for you & your bridal party and a different change room for all those brides who need more than one dress on your wedding day (another essential item, right ladies?)
St. Andrews Conservatory Wedding Venue Melbourne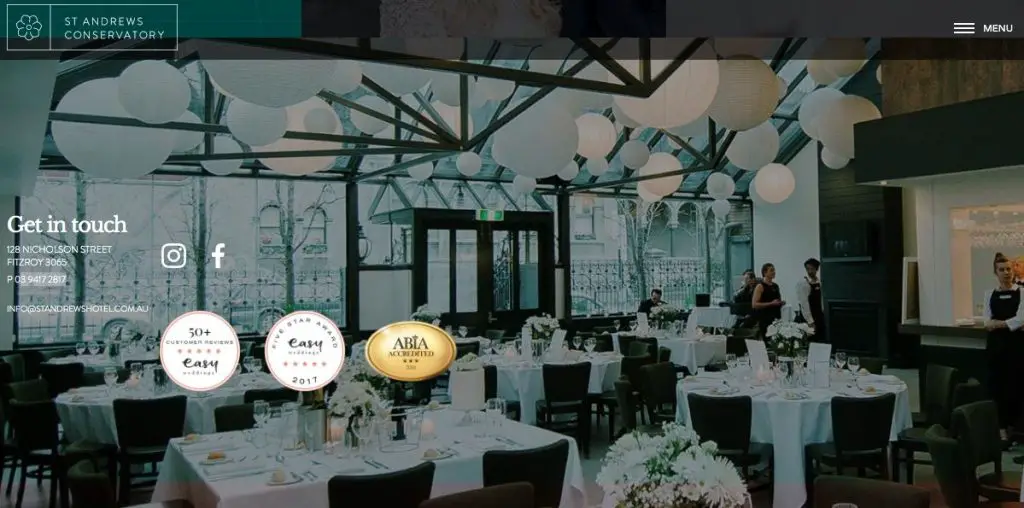 standrewsconservatory.com.au
1394172817
The St Andrews Conservatory is the jewel of Melbourne's iconic St Andrews Hotel.
The St Andrews Conservatory is impressive and contemporary; the setting is perfect for any special occasion, whether you choose to celebrate with lunch, dinner or canapes.
By day, the brilliantly refurbished Conservatory is filled with natural light spilling from its distinctive glass roof. This feature is hung with delicate bamboo lanterns which, in the evening, illuminate the venue and give a sense of romance.
A cosy fireplace and the option of dance space add to the exceptional atmosphere and timeless style of the Conservatory. Catering to suit all your function needs and understanding your budget, this space can host up to 120 seated, and 160 cocktail style (with dance space).
Large or small, any budget, any menu. Weddings, engagements, birthdays, christenings, corporate seminars or office parties. We've catered to virtually every type of special event, and we make it our speciality to adapt perfectly to the customer's unique needs.
Our central location also makes us a sensible and friendly alternative to big-city hotels.
Cocktail Weddings
The St Andrews Conservatory is an award-winning unique, intimate and contemporary Cocktail Wedding Reception Venue located in Melbourne. We can host up to 160 people with a dance floor.
We pride ourselves on delivering an utterly stress-free Cocktail Wedding Reception. Management and staff strive to ensure that your wedding reception runs smoothly and that all your guests have a wonderful and memorable evening.
On your special day, you deserve nothing less than exceptional. We understand that one of the most important aspects to you is food quality and quantity because it's important to us too. With an extensive selection for you to choose from, our cocktail wedding menu is sure to excite. You can rest assured your guests will leave feeling full and impressed by the food.
We understand the organisation required to make your wedding a success, and this is why we offer you an all-inclusive package:
Your chosen selection from our menu

5-hour premium beverage package

Freshly brewed coffee and tea service

Wedding Cake cut garnished and served

Dance floor

Microphone & AV equipment for speeches

Floral centrepieces and tea light candles on each table

Dedicated wedding coordinator for an entire evening

White table linen

Complimentary room hire
Seated Weddings
The St Andrews Conservatory is an award-winning unique, intimate and contemporary Seated Wedding Reception Venue located in Melbourne. We hold up to 120 people comfortably with a dance floor.
The most appealing aspect of our Seated Wedding Packages is that you will be served restaurant-quality meals that are immaculately prepared by our Executive Chef. Each course is ordered individually by your guests, thus avoiding the problems of plate swapping.
Your guests will choose from the three entrées, three main courses and two desserts that you have selected from our menu, and your guest's individual needs will be catered for by our professional staff.
Seated wedding reception at the St Andrews Conservatory is the ultimate way to celebrate your special day.
Our all-inclusive packages include the following:
Assorted canapés upon arrival

Two or three-course menu

6-hour premium beverage package

Assorted fresh bread rolls

Mains served with shared garden salad

Wedding Cake cut garnished and served

Seasonal fruit and local cheese platters per table

Freshly brewed coffee and tea service

Personalised printed menus

Dance floor

Microphones & AV equipment for speeches

Flower centrepieces on each table

Tea light candles

White table linen and white linen napkins

Dedicated wedding coordinator for an entire evening

Complimentary room hire
The Hotel Windsor Wedding Venue Melbourne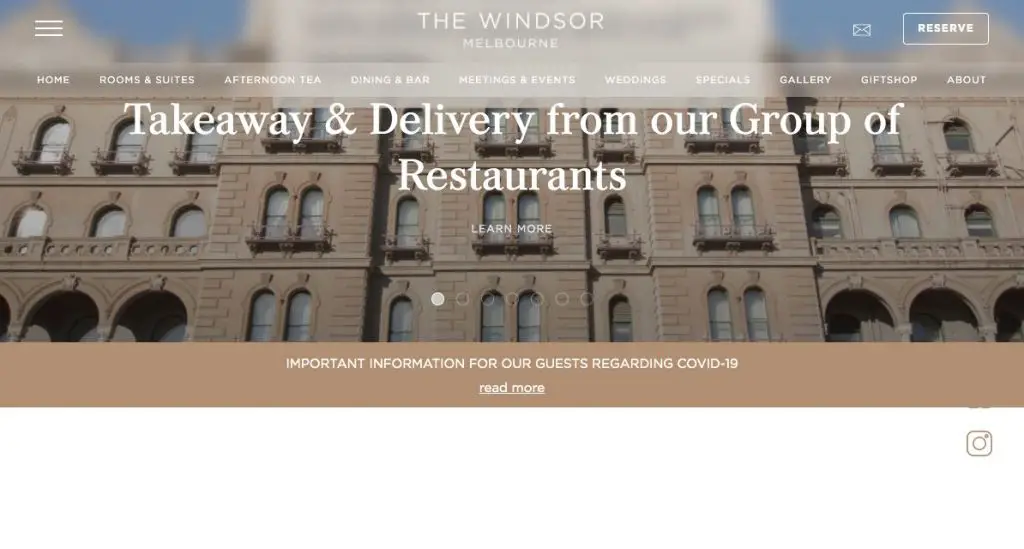 thehotelwindsor.com.au
1396336000
About The Windsor
MELBOURNE'S GRAND HERITAGE HOTEL
The Windsor is Australia's most loved and renowned grand hotel, pre-dating The Savoy in London, The Plaza and The Waldorf Astoria in New York, The Ritz in Paris, and Raffles Hotel in Singapore. Established in 1883, it combines the classic beauty and architecture of the Victorian age with the graciousness of that bygone era.
Located across the stately Parliament House and next to the famous Princess Theatre, The Windsor is only steps away from Melbourne's luxury boutiques, theatres, laneways and Chinatown, with the picturesque Treasury, Fitzroy and Carlton Gardens a short walk from our doorstep.
On June 3 1923, with renovations complete, the hotel hosted a luncheon attended by His Royal Highness, The Prince of Wales. In honour of this occasion, the hotel has appropriately renamed The Windsor.
The Windsor has been a home away from home for many famous Australians during their stay in Melbourne. Former Prime Minister Sir Robert Menzies kept Suite 306 at The Windsor for many years; it is now known as the Sir Robert Menzies Suite in his honour. Notable international guests included members of the English cricket team, who were frequent guests at the hotel, despite patriotic local factory workers' efforts to disrupt their sleep by 'accidentally' knocking over the empty milk churns in the laneway.
Stars from the world of film and theatre have always been drawn to the elegance and style of The Windsor. Sir Laurence and Lady Olivier (Vivien Leigh) stayed during their 1948 season at the Princess Theatre; Sir Robert Helpmann was introduced to the hotel as a child and regularly remained throughout his life. Celebrated opera performer Emma Calve occupied a suite during her tour of Australia in 1910, and Barry Humphries and Dame Edna Everage are regular guests whenever they are in town.
Keith Michell once made a late-night request for the collected works of Shakespeare, which was promptly fulfilled when a set was found on display in the lobby; Meryl Streep set up a personal gym in her accommodation during the filming of Evil Angels. Renowned actors Sir Anthony Hopkins and Gregory Peck have occupied Suites at The Hotel Windsor whilst in Melbourne, as has a sporting legend, Muhammad Ali.
Weddings & Celebrations
BEGIN YOUR HAPPILY EVER AFTER AT THE WINDSOR
Our grand hotel has played host to countless weddings over its 137 years, charming couples with its old-world romance and classic grandeur. From your red-carpet arrival to honeymoon departure, our Windsor Wedding Planners look forward to celebrating your special day with you and turning it into an unforgettable one.
Epocha Wedding Venue Melbourne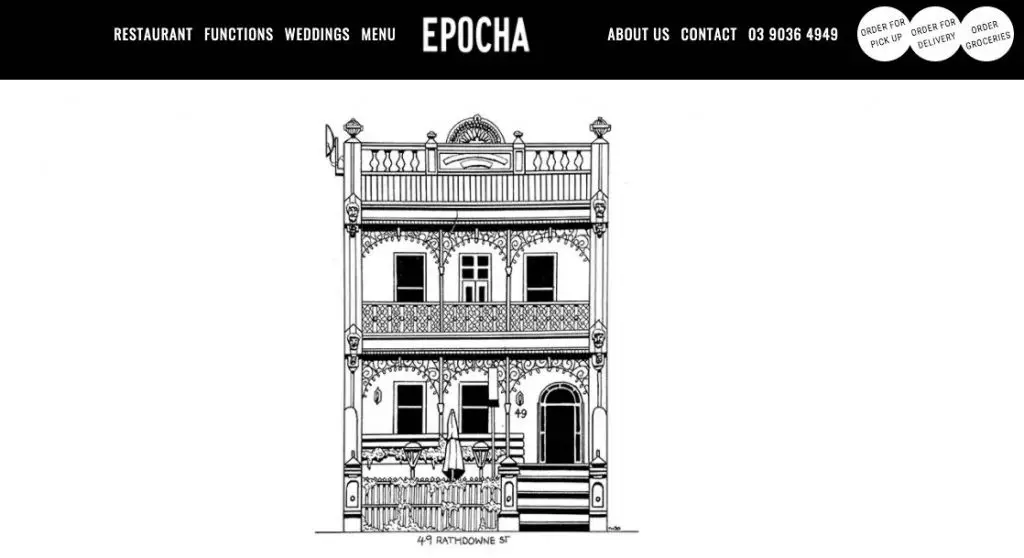 epocha.com.au
1390364949
Epocha is a contemporary European restaurant, café and event space set in a stunning Victorian terrace on the city fringe of Melbourne, located overlooking Carlton Gardens.
Our offerings draw inspiration from our European culture and its cuisines whilst using the best of local Australian produce.
Currently, our restaurant is closed to the public due to the Covid-19 pandemic. However, we are operating a delicious takeaway menu and click-and-collect grocery store to support our local community.
WEDDINGS AT EPOCHA
Epocha is an intimate, quintessentially wedding venue in Melbourne set in a stunning Victorian terrace on the city fringe of Melbourne. Located overlooking the Carlton Gardens and a short stroll from the CBD makes us the ideal choice for a wedding venue, for wedding receptions and ceremonies.
Epocha is a versatile venue that can cater for both seated events and cocktail parties with several spaces to suit groups large and small. Our professional and experienced team is here to ensure the details of your special wedding day are seamless and personal.
OUR WEDDING VENUES
THE GREEN ROOM
Our semi-private dining space on the ground floor is a highlight of Epocha Restaurant. The Green Room, slightly elevated from the main dining room floor, features a beautiful parquetry table and is the perfect venue in Melbourne for an intimate special occasion, like a small wedding.
SEATED CAPACITY: 8 TO 10 GUESTS
THE MAYBELLE ROOM
The Maybelle Room is a light and spacious room on the first floor and includes exclusive use of the balcony overlooking the scenic Carlton Gardens. It is ideal for private dinners, cocktail parties and intimate wedding receptions. The Maybelle Room is connected to Hannah's Bar, and for larger events, both spaces can be hired exclusively.
SEATED CAPACITY: 12 TO 36 GUESTS
COCKTAIL CAPACITY: 60 TO 80 GUESTS
EXCLUSIVE USE
Exclusive use of Epocha offers a larger space for seated group events with the option of canapés and pre-dinner drinks at the front of the restaurant or on the first floor in the Maybelle Room.
SECURING YOUR WEDDING RECEPTION VENUE
Tentative bookings will be held for seven days only. If verbal or written communication is not received within this time, we reserve the right to cancel the booking and allocate the wedding venue to another client.
Credit card details are required to be held on file, along with a deposit to confirm your booking and secure the reservation. The deposit amount required will be specified at the time of booking.
FOOD AND BEVERAGES
You can confirm any dietary requirements one week before your event. Any changes after that to the agreed menu and beverage choices would need to be made through management.
Epocha's sommeliers (wine stewards) will serve pre-select wines. If the preferred selections of beverages are not available, we will substitute them with drinks of equal value.
Please note that unless otherwise specified, all lunch events conclude at 4 pm, and all dinner events at 11 pm. Time extensions can be requested with prior notice and are dependent upon availability.
No food or beverages of any kind are permitted to be brought into Epocha for consumption by guests, except for Celebration Cakes. A cakeage fee of $5 will be charged per guest for cutting, plating, and serving.
DECORATIONS
You are welcome to bring flowers or any themed decorations to the wedding venue to suit your event, as long as they are discussed with Epocha Restaurant prior to your event. Please note we do not allow confetti on any part of the premises or any decorations to be affixed permanently or temporarily to any walls, ceilings, or fixtures. Also, In line with our policy on sexual harassment, any decorations or paraphernalia that might offend other guests or our staff – including sexually suggestive materials – are not permitted.
AUDIO-VISUAL EQUIPMENT AND PERFORMANCE
Epocha uses the wireless Sonos system for all audio in the Wedding venues you hire. If you wish to provide your own music, you may create a playlist on Spotify and submit it to the management no less than one week prior to the event.
Please advise us in advance if you wish to access the Sonos system and equipment.
Audio Visual equipment can be organised through our external rental company. External contractors are welcome but must liaise with Epocha for logistical reasons.
Please advise Epocha of any planned live entertainment or performances before paying the confirmation deposit. Volume and content of all audio-visual playlists, presentations, and performances played in the venue are at the discretion of management.
PRE-FUNCTION DETAILS
Table plans, seating arrangements and playlists must be presented one week prior to your event. Place cards, final guest list (if applicable) 24 hours prior to your event. Any particular items required from outside of Epocha Restaurant may be delivered after 9 am on the morning of the event and removed at the conclusion of the event.
CANCELLATION POLICY
3+ months cancellation: $50 administration fee.
2-3 months cancellation: 50%.
1-2 months cancellation: Forfeit of deposit.
Less than one month: Deposit forfeited + cancellation fee equivalent to 20% of total estimated food and beverage charges (based on last numbers provided).
Less than one week: Deposit forfeited + cancellation fee equivalent to 50% of total estimated food, beverage and AV charges (based on last numbers provided).
Take a look at our packages in our brochure below to view the menu pricing, beverage options and terms and conditions of hiring our venues for your wedding. If you have any additional questions, don't hesitate to contact us and we will be happy to help.
Arco Restaurant Wedding Venue Melbourne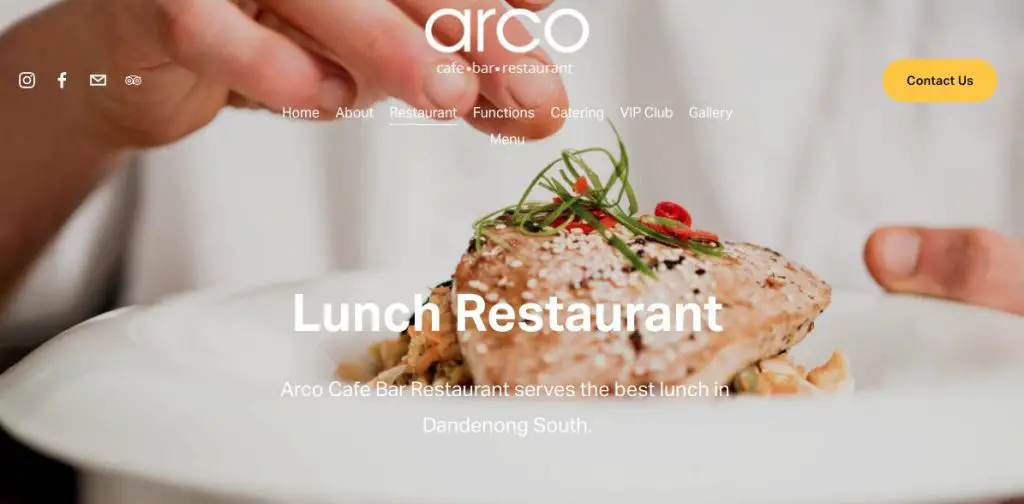 arcorestaurant.com.au
1397998799
A Feast for Your Taste Buds
In business since 2007, Arco Cafe Bar Restaurant is the perfect place to dine for your breakfast, brunch and lunch.
We understand that everyone has different tastes, and that is why we offer full a la carte menu with predominantly Italian cuisine and dishes from around the world to suit your palate. 
Drop by to experience alfresco dining in earthy surroundings. Open for breakfast and lunch from Monday to Friday from 7 am to 4 pm.
Arco Cafe Bar Restaurant, in business since 2007, offers a contemporary dining experience located in a state-of-the-art business centre in Dandenong South (Lyndhurst).
We provide the best dining experience to our customers by offering exquisite mainly Italian cuisine but not limited fantastic staff and a great atmosphere we combine city-style dining and sophistication in a casual, relaxed environment.
Dandenong Wedding Venue
Look no further than Arco for your special day.
Gorgeous Modern Décor and Outstanding Restaurant Cuisine
Arco prides itself on being warm and welcoming, and our aim is to customise your special day with all the elements that matter most to you!
Nestled away in a beautiful and unique natural setting overlooking the stunning lake where wild birdlife abounds, Arco is Dandenong's hidden gem. 
Gorgeous modern décor and outstanding restaurant cuisine marry perfectly within this chic lakeside oasis and wedding venue.
Arco prides itself on being warm and welcoming, and our aim is to customise your special day with all the elements that matter most to you!
Restaurant Weddings Melbourne
We are located in Dandenong South, approximately 30km south-east of Melbourne CBD.
Restaurant weddings are becoming more and more popular in Melbourne, and it's no wonder why – guests enjoy a more relaxed setting whilst enjoying incredible food and outstanding service.
Our venue can accommodate everything from a wedding ceremony, a cocktail wedding reception to sit down banquet from 30 to 130 guests.
With a dance floor, ample parking onsite and dedicated staff there to provide flexible and affordable solutions, look no further for your Dandenong wedding reception venue.
Contact our event coordinators Richard or Ceza on (03) 9799 8799 or arco@arcorestaurant.com.au so we can help realise your vision and make your special day a truly memorable one.
Our venue can accommodate everything from a wedding ceremony, a cocktail wedding reception to sit down banquet from 30 to 130 guests.
Whatever your vision, we'll help you make it a reality. 
True South Wedding Venue Melbourne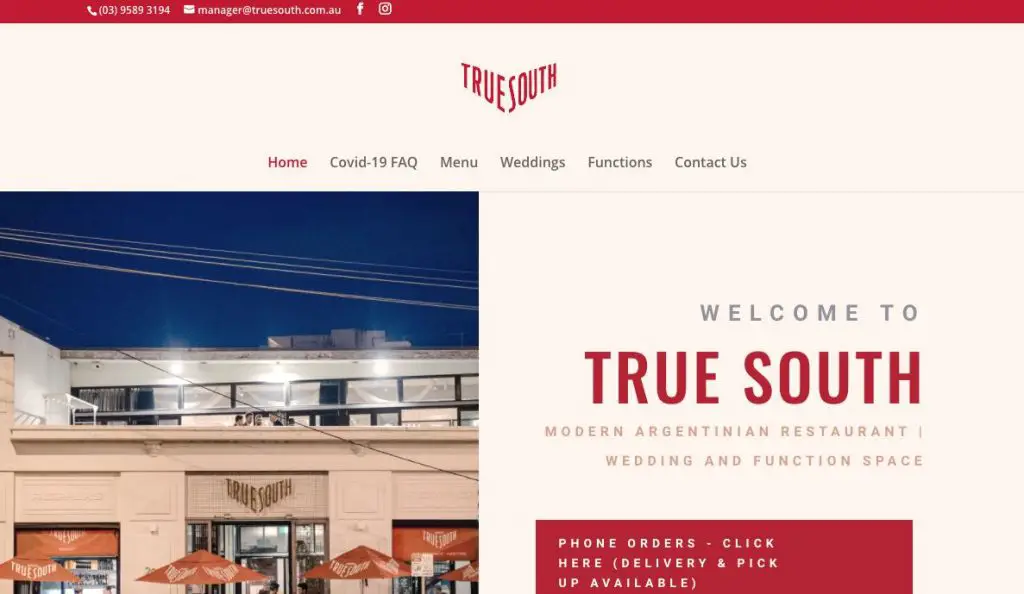 truesouth.com.au
1395893194
HISTORY OF TRUE SOUTH
Located in the picturesque Bayside suburb of Black Rock, True South holds a prime position as the areas best and biggest Restaurant, Bar and Function Space.
Once used as an auto repair shop, this modern gastropub has undergone a colossal renovation, keeping the original facade. Still, completely stripping back the inside to create the generous space it is today.
The talented chefs at True South offer a modern Argentinean/South American menu served in the newly converted setting. The food is designed to share with a mix of small and large dishes creating a communal dining experience.
With a range of spaces, True South is the perfect venue for any event. Our Bay View Room is a favourite for Weddings with striking views from the first-floor balcony over Black Rock beach. Smaller groups fit perfectly into our Dining Room, complete with its own bar, which can be transformed from private dining to a stand-up cocktail event.
A True South wedding is truly memorable for its location, the beautiful room and the culinary experience. Imagine the romance of a coastal wedding with Argentinian inspired food and a range of beer, cider and wines to match. With stunning views across Port Phillip Bay, your guests will be blown away by the pictures and will enjoy the modern industrial fitout.
Conveniently located in Bayside, we offer flexible seating arrangments and indoor and outdoor options. Our approach to dining is a fusion of the modern and traditional; our dishes are designed to share with family and friends in a communal atmosphere.
We specialise in both cocktail and seated events and will tailor our Argentinean menu to suit. Our new, industrial event space is the perfect canvas to transform into a space that reflects your personality and style.
Cocktail | 180 max
Seated | 90 max (70 with dance floor)
CELEBRATE YOUR SPECIAL DAY WITH US!
298 BEACH ROAD, BLACK ROCK 3193
Located on the upper level, True South enjoys elevated and uninterrupted spectacular views of the beach from the elegance of the Bay View Room with its abundance of natural light. Mesmerising sunset views await you and your guests while you celebrate your wedding day at this fantastic location.
With a modern contemporary feel, the Bay View room provides an exciting and unique alternative, to the ever-present predictability of mainstream reception venues. The Bay View room is a full canvas waiting to be transformed to your individual taste, guest list and budget. Your guests will be blown away by our modern Argentinian menu, which can be tailored to meet individual dietary requirements. If this isn't enough, capturing the perfect wedding photo couldn't be more comfortable with the beach conveniently located just across the road.
Our wedding coordinator, Rebecca, and banquet staff provide experience and dedication to ensure your day is a huge success. We will provide you with ongoing support and assistance from initial enquiry through to your wedding day.
Not sure where to start? Let us help you get started today!
Sherwood Receptions Wedding Venue Melbourne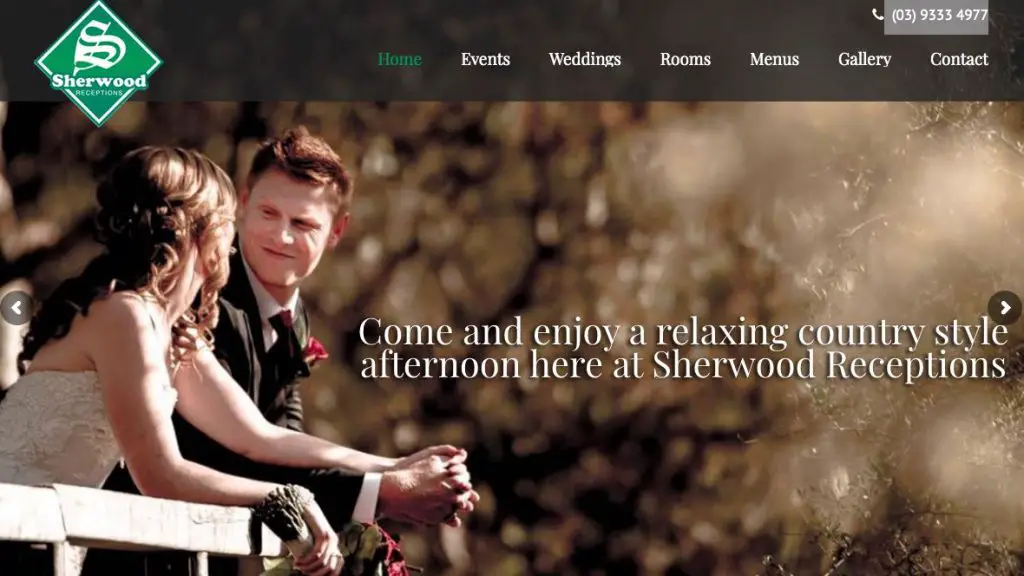 sherwoodreceptions.com.au
1393334977
Sherwood Receptions
Sherwood Receptions is a 130-year-old history homestead situated amongst natural bushland that radiates both charm and elegance. Located opposite the Woodlands Park Reserve and 5 minutes from the Melbourne Airport.
Secure courtyard with manicured gardens

Tudor ceilings and polished floorboards

Large dancefloor and open fireplace

Experienced event coordinators

Perfect for both Winter and Summer events

Packages to suit your needs and budget

Easily accessible
Weddings
The outdoor courtyard lends itself to conducting intimate Wedding ceremonies as well as an area to serve pre-dinner drinks and canapés. For summer comfort, the function room is fully air-conditioned, making the venue perfect for both summer and winter weddings.
A Wedding is an extraordinary and personal occasion, and our experienced event coordinators are available to assist you in designing a package to suit your own individual requirements whilst attempting to meet your budget expectations.
Sherwood Receptions is open for inspection Mondays, Wednesdays, Thursdays, and Fridays and 10 are to 4 pm and Saturdays by appointment only.
Rundle Hall
Our Rundle hall is the main venue for large gatherings accommodating up to 220 guests. With its unique heritage architecture, our entrance is sure to impress.
Courtyard
Our courtyard is a private garden setting perfect for Wedding Ceremonies. Book your ceremony and wedding party conveniently in the one location.
Little Henri Wedding Venue Melbourne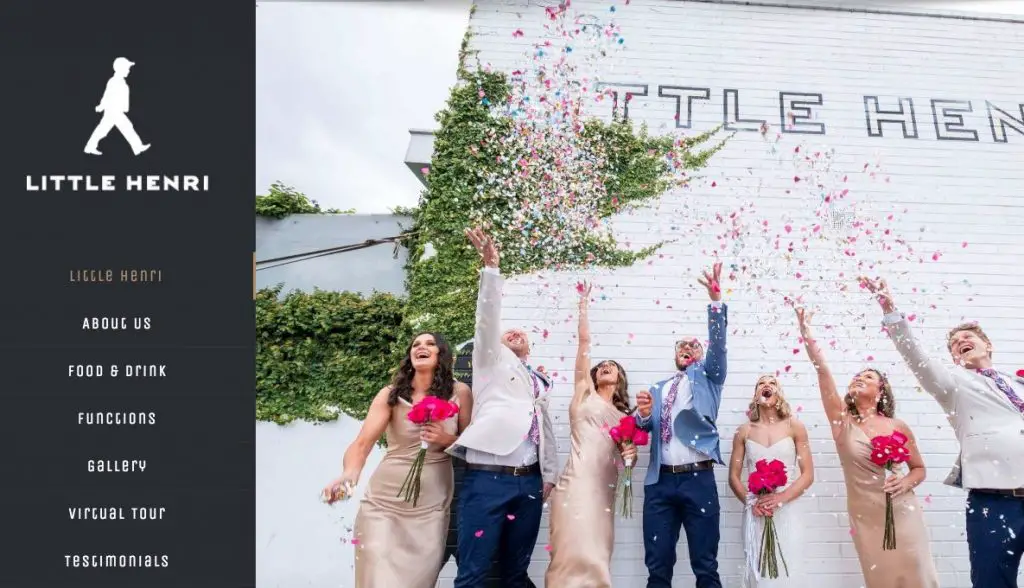 littlehenri.com.au
1394848857
CAFE
LITTLE HENRI FOOD AND DRINKS.
Little Henri is not really so little…..but a relatively spacious place built as a nod to the balance between old and new that Melbourne is so well known for.
Little Henri pays tribute to local history in its name, settings, and design.
NAME: Until 1994 Thornbury was a part of the lovely City of Northcote and, in a nod to that shared history, Little Henri is named after Sir Stafford Henry Northcote himself — or 'Little Henri', as we liked to call him. He was the 3rd Governor-General of Australia (1903-1908) and was dedicated to, and influenced Melbourne's development and culture.
SETTINGS: Right at the top end of High Street, at the junction of Dundas and High Streets and Plenty Road, look for a corner where little silhouettes of a boy run along the walls. Here, you have found Little Henri. Once inside, space opens up like you wouldn't expect from the street; high ceilings, a beautiful round counter, and a backyard that is just asking to be brunched in making this cafe unsuspectingly sizeable.
DESIGN: The cafe is a converted bank and still has the original safe door. It's exterior, and the interior reflects rustic and distressed finishes and yet is trendy, sleek and sophisticated in its simplistic design. An interior with deep textures complementing a mix of earthy furnishings combined with natural lighting, and an exterior of a covered courtyard, as well as a large leafy open courtyard, emanates a welcoming and relaxed ambience.
FUNCTIONS
LITTLE HENRI FUNCTIONS.
User – Friendly: While honouring the past, Little Henri also ensures that it caters for the trends and needs of the present by providing excellent food, drinks and service. It is all these features combined that make Little Henri not only a great eatery by day but have become a popular function venue by night to celebrate all sorts of occasions, including weddings. So whether you are in the mood for a quiet and relaxed coffee/meal break, or a get together with friends, or a meeting with colleagues, or to celebrate a significant occasion, Little Henri is the place for you.
Little Henri's open and flowing spaces can accommodate a myriad of functions ranging from formal sit down dinners to casual contemporary standing affairs. Whether your process is for a wedding, an anniversary, a milestone birthday, or a unique corporate event to impress your client and/or reward your staff, Little Henri has the setting, the expertise and the passion for making your experience one to remember and feel proud about.
The venue can accommodate up to 70 people for a formal sit down affair, and up to 150 people for a stand-up experience. Functions can be held in the central interior dining room, the covered courtyard, and/or the upper open courtyard. Utilising all areas is an ideal and magical option – starting your celebration with canapés and champagne in the yard followed by a selection of entrées, mains, and desserts in the dining ending the night with supper dishes around the bar.
We have food and drinks packages from which to choose. We also specialise in putting together individual packages tailored to your specific needs.
Rupert on Rupert Wedding Venue Melbourne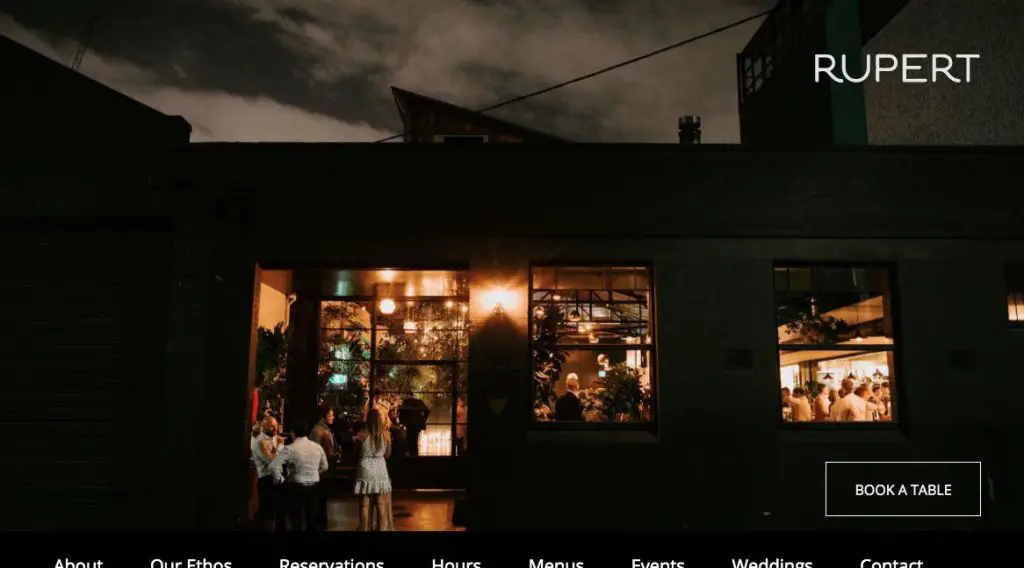 rupertonrupert.com.au
1394197702
Welcome To Rupert On Rupert
Rupert on Rupert has come a long way since it first opened its oversized industrial doors in early 2015. An original passion project of husband and wife team Ric and Mali Corinaldi, this lovingly converted warehouse restaurant stakes its claim proudly in the hospitality nexus of inner-city Collingwood. Ric's dream was to create a space that could exist in any city in the world, with an aesthetic that would entice both community gatherings and romantic dates alike; a sanctuary that guests would long to return to again and again.
While Rupert continues to project the mysterious allure of an undiscovered backstreet gem, once inside, space is anything but unassuming. Full to the brim with an ever-evolving indoor garden, quirky vintage furniture, polished concrete floors, and handsome alchemy of steel, copper and glass, Rupert hints at exclusivity but delivers an ambient and sun-drenched warmth. The venue's combination of cosy corners, communal tables and expansive spaces accommodates a whole spectrum of memorable moments, from intimate to ample in size, from personal to business in nature.
We hope you enjoy your time with us.
About
Rupert on Rupert has come a long way since it first opened its oversized industrial doors in early 2015. An original passion project of husband and wife team Ric and Mali Corinaldi, this lovingly converted warehouse restaurant stakes its claim proudly in the hospitality nexus of inner-city Collingwood. Ric's dream was to create a space that could exist in any city in the world, with an aesthetic that would entice both community gatherings and romantic dates alike; a sanctuary that guests would long to return to again and again.
While Rupert continues to project the mysterious allure of an undiscovered backstreet gem, once inside, space is anything but unassuming. Full to the brim with an ever-evolving indoor garden, quirky vintage furniture, polished concrete floors, and handsome alchemy of steel, copper and glass, Rupert hints at exclusivity but delivers an ambient and sun-drenched warmth. The venue's combination of cosy corners, communal tables and expansive spaces accommodates a whole spectrum of memorable moments, from intimate to ample in size, from personal to business in nature.
Ceremony
The verdant beauty of Rupert's plant-filled Conservatory offers a truly breathtaking backdrop for a wedding ceremony. Evocative of an evergreen Cathedral, the length and grandeur of the space makes for the perfect wedding aisle.
With a transparent ceiling reminiscent of an outdoor tavern, waiting guests can bask in the beautiful seasonal shifts in light throughout the year, whilst staying fully protected from the unpredictable Melbourne weather.
Couples are welcome to engage a recommended florist to customise a bespoke floral arbour or wedding arch, or simply take advantage of the abundance of potted trees and plants that Rupert has in the house to create a personalised ceremony space.
With no extra fee to have the ceremony on site, couples are encouraged to enjoy the convenience of hosting both their ceremony and reception within the one venue, removing the need to travel from one location to the next through heavy traffic and risk breaking the magical spell that is cast during this special occasion.
The Bride and Groom (or any combination of the two) can rest assured that all expressions of love are more than welcome at Rupert on Rupert. Couples can trust their experience will be all-inclusive and hassle-free, coordinated with equal parts exuberance and expertise by co-owner and Wedding Manager Mali. An incurable romantic, with a passion for creative collaboration, Mali chaperones her clients towards an experience that is as personally meaningful and unique as possible. Whether all the bells and whistles are called for, or something a little less traditional appeals, Mali and the Rupert team ensure excellence is delivered with heart.
Reception
Rupert on Rupert offers a unique location to host your wedding. Whether the preference is for an intimate gathering or a more opulent bash, this beautiful venue provides several exceptional spaces to celebrate.
 The Main Dining Hall can seat a maximum of eighty guests for a shared feasting banquet, or up to two hundred for a standing cocktail style party. With its high cathedral ceilings braced by the modern beauty of crisscrossing steel rafters, the fit-out pays homage to the best in inner-city warehouse conversions. Space can be uniquely configured depending on the number of tables required and has the flexibility to accommodate a dance floor if cavorting on the cards.
 The Conservatory is the natural choice for post-ceremony cocktails and canapes. Guests can mingle amidst the lush oasis of trees and plants that enrich the space, savouring the 'outdoor' ambience with no concerns for inhospitable weather. Festooned with soft Edison lighting, this evergreen sanctuary becomes a starlit wonderland once the sun goes down.
 The Cocktail Lounge, nestled to the very back of the venue, is an unexpected treasure. With its own fully stocked bar showcasing a premium spirit selection, this is the perfect haven for the wedding party to steel the nerves with a pre-ceremony whiskey, or share an espresso martini or two before dancing. Resplendent with the old world comforts of leather chesterfields, vintage lamps and mid-century cabinetry, the lounge also provides a luxurious refuge for guests to retreat to when good conversation is called for later in the evening.
Greenfields Albert Park Wedding Venue Melbourne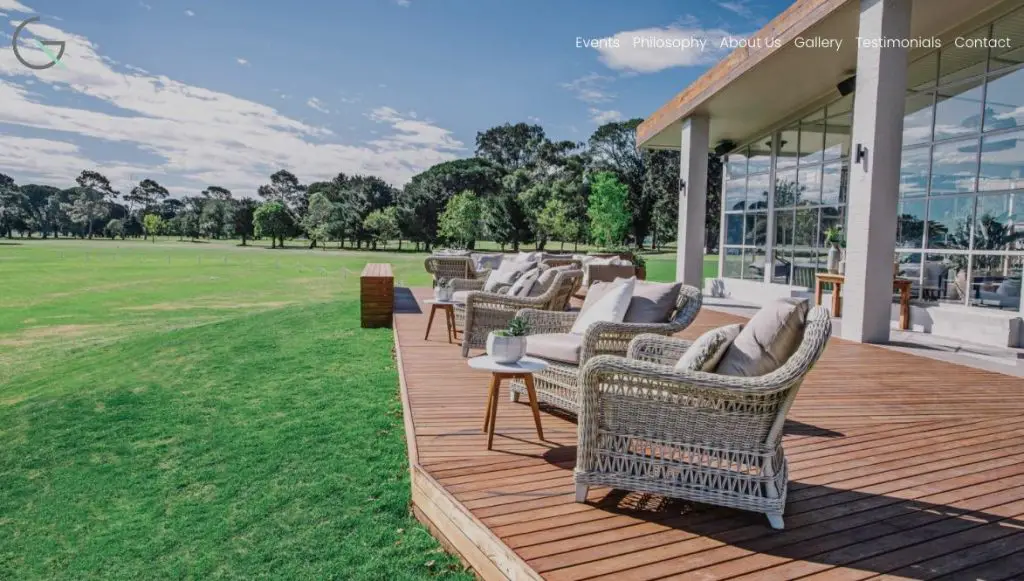 greenfieldsalbertpark.com.au
1395108416
Venue
Greenfields Albert Park will transport you to the remote region of Byron Bay, all within 3km of Melbourne's CBD. Our finishings and decor has been mindful, hand-sourced from all over the world. Including the streets of Spain and France.
To discover our space in 360 degrees, click here.
Parking is available onsite. The car park is owned by Parks Victoria, offering approximately 115 spaces. Guests are required to pay via the parking meter.
Weekday hourly rate: $5.40 per hour
Weekdays 5 pm to 9 pm flat rate: $5.40
Weekends flat-rate fee: $5.40 per day
Our All-New Menu
Watch as our Head Chef, Nick Korceba talk all things new menu, products, and his personal favourite dishes.
Weddings
You're happily ever after starts here. With sweeping views of Albert Park Lake, nestled next to Albert Park Golf Course and with the city skyline as a backdrop, Greenfields Albert Park was created as an urban city sanctuary and is an idyllic setting for your wedding celebration.
We have designed various unique spaces at Greenfields Albert Park so that every time someone enters they are able to experience something different – from the vast sunset deck, enclosed outdoor BBQ grill bar, lower inside deck with feature mosaic tile and suspended fireplace. There is even a suite for the bridal party as a private retreat.
The main space includes a range of custom handmade and hand-finished elements, created by local artisans from France to the Philippines. The ingredients are layered to build a warm, tactile environment, which prompts relaxation and connection.
At Greenfields Albert Park, we treat you like our family and go out of our way to ensure your wedding day is a resounding success. Your peace of mind is our ultimate goal.
Chapel 1885 Wedding Venue Melbourne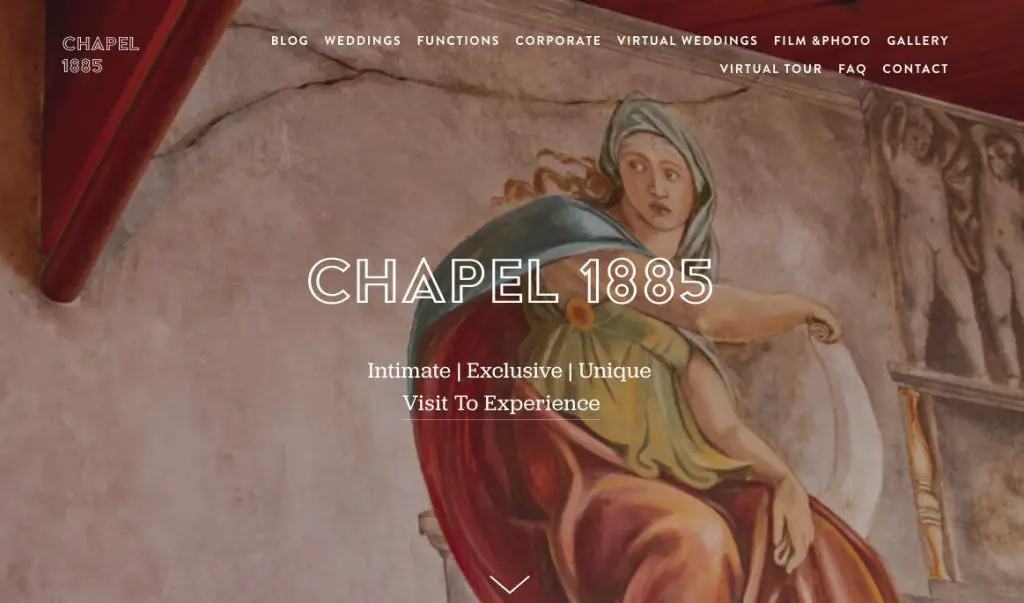 chapel1885.com.au
478668371
WEDDINGS
Built-in 1885, this former church is a heritage-listed treasure in the heart of Collingwood.
Combining the historic charm of a church with the romance of a luxurious New York loft, it's the perfect space for an intimate and memorable wedding.
Designed in the Gothic Revival style, the original building combines exposed brick walls with a stunning timber ceiling handcrafted by 19th-century shipbuilders. Large arched windows fill the interior with light, while intricately painted murals and chandeliers add the finishing touches. A beautiful view of Clifton Hill and the surrounding skyscape creates a romantic backdrop for photos.
The chapel also offers a grand piano, fireplace, two sitting rooms, a bar space, kitchen and a private bridal change room. A small courtyard on the premises away from food service is also available for the convenience of our guests.
Chapel 1885 is happy to offer you the flexibility to host outside vendors of your choice. We are also pleased to recommend our preferred caterers.
FUNCTIONS
Chapel 1885 is a stylish function venue that radiates old-world charm and new-world sophistication.
Built-in 1885, this former church is a heritage-listed, family-owned space in Collingwood that offers a truly unique and intimate setting for your next function. 
Shipbuilders handcrafted the chapel's stunning, original timber ceilings. The loft-style interior is decorated with lavish murals and chandeliers. A large, arched window offers plenty of natural light and a lovely view of Clifton Hill and the surrounding area. 
Space is home to a grand piano, fireplace, two additional sitting rooms, bar space and kitchen. A small courtyard on the premises away from food service is also available for the convenience of our guests.
Chapel 1885 provides an elegant, historic and intimate space for a truly memorable function. 
You can select your own caterer and dress up space as you wish, allowing you to create your event in your own way.
VIRTUAL WEDDINGS
A lot has changed for Melbournians in recent history, but that doesn't mean we can't enjoy special moments with our loved ones.
We offer Virtual Weddings to help you enjoy your special day with loved ones abroad and those who can not attend your ceremony and reception. Our team provide you with a way to be linked online (using Zoom) to enjoy the day and make sure nobody misses out. Our simple solution means that all your loved ones will be able to witness and experience your special moments from anywhere in the world. All they need is an internet connection and a device to connect with (either a smartphone, tablet or computer) to join in the festivities. Our team will provide your online guests with simple instructions on how to get set up and have everyone connected in no time.
With the current circumstances and nobody being able to travel, our virtual weddings will enable you to have your uncle in Scotland or cousin in Italy be able to attend your wedding via the internet. We will stream your ceremony and reception to all invited. We can also have "chat rooms" set up where you can group online attendees as they would be grouped on a table, meaning you'll be able to speak to them directly at any time. You will have our technical specialist available on hand throughout the proceedings to assist with anything you need.
If you'd like to find out more about our Virtual Weddings, don't hesitate to contact us for a quote.
Lancemore Wedding Venue Melbourne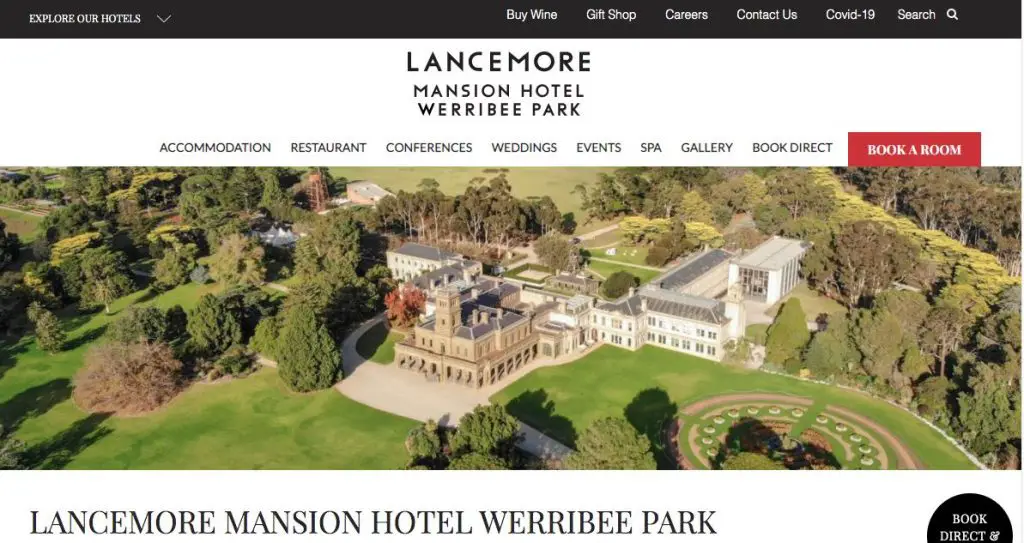 lancemore.com.au
397314000
ABOUT THE LANCEMORE GROUP
It is better to travel well than to arrive. Buddha
Our collection of award-winning boutique hotels are as individual as you are. We understand the reason you travel is for unique, tailor-made experiences which are in tune with your needs, so when you stay with us, it's hard not to feel special.
From our genuine service to our informal professionalism; our timeless designs and spectacular locations to our mouthwatering food and wine, we strive to get the little things right and to appreciate that your time is the ultimate luxury.
MORE THAN A WEDDING VENUE
You've dreamt of this moment for most of your life, and now it is here…
 This is your day. You are the star; the centre of attention. Our properties are your theatre, the stage to act out your dreams. It helps that we have years of experience planning weddings and it helps that our stunning hotels are the perfect backdrop for your perfect day.
We know that planning a wedding is an art form. Every detail must be flawless. It is a reflection of you and everything you imagined this day to be.
 From a picture-perfect location for your ceremony and photos to a gorgeous reception venue bursting with happiness, everything in one place – including a luxuriously appointed bridal suite and guest rooms for all. Topped off by ethereal Day Spas or private areas to help make you feel as beautiful as you will look, few wedding venues can offer as unique a combination as you and your groom.
Wedding Receptions
A stunning blend of the contemporary with the warmth of tradition; our reception venues will accommodate just about any bridal need or want. From extravagant gala affairs to intimate gatherings of only the closest family or friends, we have a place and package to suit.
Wedding Ceremonies
There's no limit to your imagination when you're surrounded by such beautiful scenery and picture-perfect backdrops. And as you create your own history, your guests are nearby – enjoying canapés and drinks before the real celebrations begin. There's no limit to your imagination when you're surrounded by such beautiful scenery and picture-perfect backdrops. And as you create your own history, your guests are nearby – enjoying canapés and drinks before the real celebrations begin.
Food & Beverage
Our critically acclaimed and award-winning chefs will present a delicious fusion of local, seasonal produce. And when paired with our very own Halliday-rated Lindenderry Wine or the best of regional varietals, as well as premium beers, spirits and soft drinks, there's nothing but good cheer and laughter to be had.
The Dingley Hotel Wedding Venue Melbourne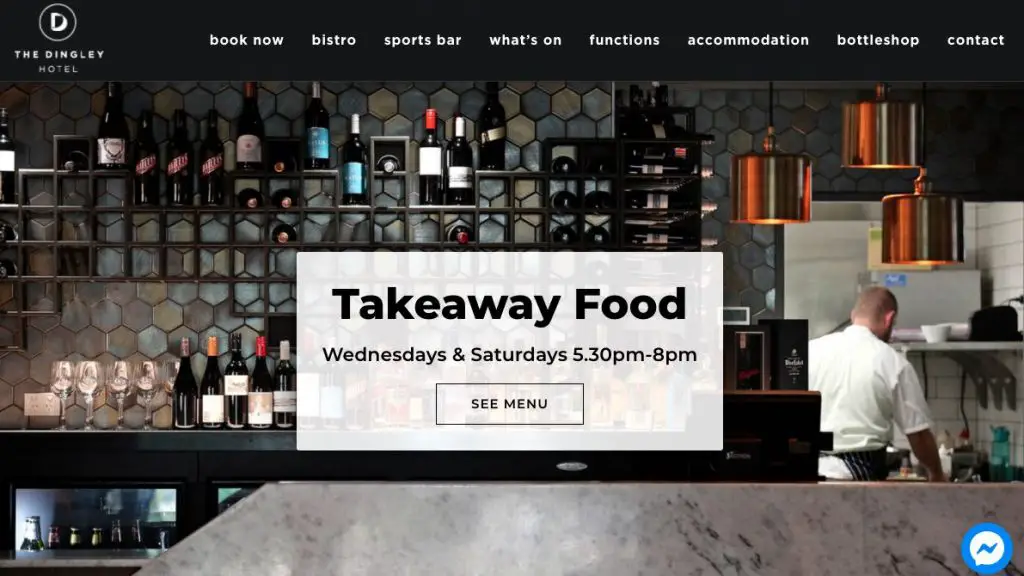 dingleyhotel.com.au
395522000
Stay With Us
Dingley is located at the gateway to some of Victoria's best natural attractions. Situated only minutes from Moorabbin Airport, you can experience world-famous sandbelt golf courses, shopping destinations, and the beautiful wineries and surf breaks of the Mornington Peninsula. The Dingley Hotel is the ideal base for your next south-eastern escape.
Contact our staff for more information or make a booking below.
EVENT SPECIALISTS
The Dingley Hotel is a spectacular event space in Melbourne's south-east. With capacity for large-scale corporate and personal events, a vast range of rooms and configurations for functions of all styles, and an experienced events team, this is the ideal location for your next event.
Private Events
The Dingley Hotel features four distinctly different function spaces, plus ample accommodation and parking. The Mason Room, Grange Bar, Forum Room and Alfresco Dining. Whether it's a cocktail party, formal banqueting, weddings, meetings & conferencing or drinks after work, we have the perfect space for you.
Corporate Events
Let our professional team tailor a package to suit your needs. With over 20 years experience The Dingley Hotel is the perfect destination for all your conferencing & event needs.
The Dingley Hotel features three conference rooms, we can arrange anything from group accommodation bookings, conference spaces, and audio-visual needs, to pre-dinner drinks and bistro or private dining options.
Choice of three conference rooms

Onsite accommodation and parking

Onsite bistro dining, bars, sports bar and TAB facilities

Catering & beverage packages to suit your budget

State of the art audio-visual equipment
MASON ROOM
Cocktail style events 50 to 80 guests

Seated events 30 to 60 guests

Theatre up to 80 guests

Conference up to 30 guests

Newly renovated with contemporary styling

Private courtyard & amenities

Audio-visual equipment included
Weddings
The Dingley Hotel offers complete wedding packages in both the Grange Bar and Forum Room. With over twenty years experience our dedicated functions manager and her team will work closely with you to help plan your special day. From menus and floor plans to tables and room settings.
We have menu, beverage and accommodation packages to suit every budget.
GRANGE BAR
Cocktail style wedding 80 to 200 guests

Seated wedding 50 to 100 guests

Private entrance, courtyard & amenities

Private fully serviced bar

Parquetry dance floor

Staging and audio-visual equipment

Onsite accommodation and parking

Complimentary executive suite for the wedding night including breakfast*

10% discount on guest accommodation*
FORUM ROOM
Cocktail style events up to 400 guests

Banqueting up to 250 guests

Private entrance, foyer, balcony & amenities

Private fully serviced bar

Parquetry dance floor

Large stage & audio-visual equipment

Suitable for gala balls, conferencing, presentations, expos, events & weddings
MASON ROOM
Cocktail style events up to 80 guests

Seated events up to 60 guests

Private courtyard & amenities

Suitable for smaller private functions, cocktail parties, meetings & corporate events
GRANGE BAR
Cocktail style events up to 200 guests

Seated events up to 100 guests

Private entrance, courtyard & amenities

Private fully serviced bar & parquetry dance floor

Staging and audio-visual equipment

Suitable for private functions, cocktail parties, birthdays, weddings, and smaller corporate events
ALFRESCO DINING
Cocktail style events up to 120 guests

A La Carte up to 50 guests

Limited menu 50 to 80 guests

Heated outdoor dining

Fully serviced bar with premium wines, beers & spirits
BISTRO DINING
Open seven days a week for lunch & dinner

Fully serviced bar with premium wines, beers & spirits

Extensive a la carte menu

Cocktail menu

Table service
The Dingley Hotel offers complete wedding packages in both the Grange Bar and Forum Room. With over twenty years experience our dedicated functions manager and her team will work closely with you to help plan your special day from menus and floor plans to tables and room settings.
Studley Park Boathouse Wedding Venue Melbourne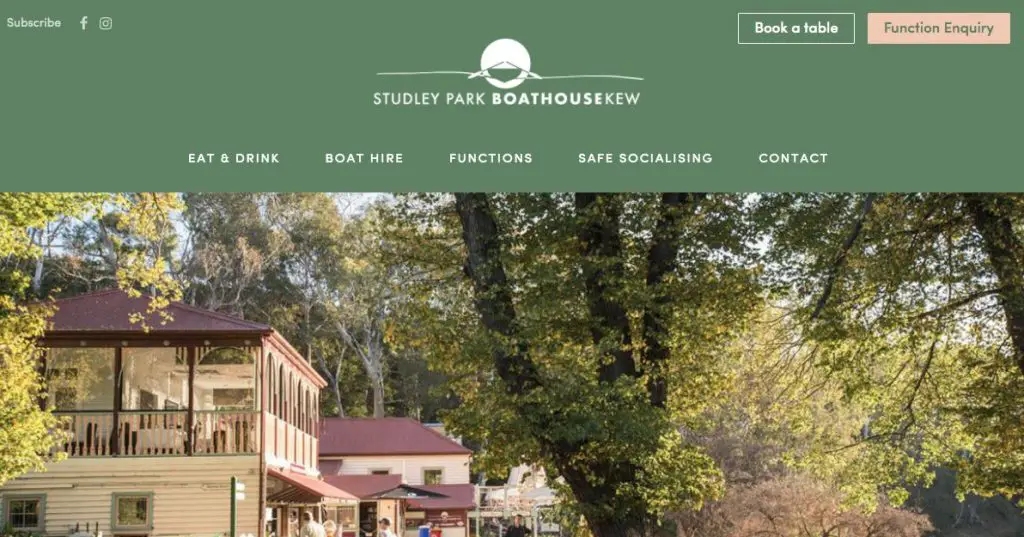 studleyparkboathousekew.com.au
1385630028
MELBOURNE'S BEST RIVERSIDE DINING
The Studley Boathouse is the first boathouse in Melbourne's history – a boating and diving favourite for decades. Just 10-minute drive from the Melbourne CBD in Kew, the history-rich location offers a cafe, restaurant and event space.
Plus, our fleet of rowboats, canoes and kayaks are available for hire so you can experience the Yarra River's scenic views from the water yourself.
One of our best-preserved and best kept secrets is right at your doorstep!
PRIVATE DINING & FUNCTIONS
Located on the picturesque upper reaches of the Yarra River, surrounded in nature, The Boathouse has three dynamic spaces for your next function or event. From corporate functions to the wedding of your dreams, get in touch with our talented Functions team for more.
WEDDINGS
We present to you a location like no other, unsurpassed in our attentive service and providing a unique culmination of new and old. We offer tailored menus and diverse spaces for you to experience your special day.
With three great spaces to choose from, The Balcony room can accommodate up to 76 people as a seated style venue and 120 people as a cocktail party; The Terrace area can accommodate up to 80 people as an established style venue and 120 people as a cocktail party, and The Riverbank can host up to 120 people as a cocktail party venue.
From the moment the ring is placed on your finger to celebrating with your closest friends and family through the night, we will endeavour to make your dreams a reality.
The Bankon Collins Wedding Venue Melbourne

thebankoncollins.com.au
90703980
Welcome To The Bank on Collins
Construction of The Bank of Australasia commenced in 1876 designed by architects Reeds and Barnes. They created a restrained two-storey classical building constructed of imported Omaru stone, a rusticated base, prominent cornice and grouped corner pilasters. The principal architect Joseph Reed also designed the Melbourne Town Hall, The State Library and Exhibition Building. 
Now the ground level is home to The Bank on Collins Bar and Restaurant. Offering excellent service, food and drinks and a grandeur space for weddings and functions. The high ceilings and decor will leave you in awe while you enjoy modern Australian dishes at the Bank on Collins. A sophisticated twist on classic meals. It's the kind of place where you can start with oysters, then also order traditional parma.
With such a broad culinary appeal and excellent city location, the Bank on Collins has become a favourite for work lunches, functions, lazy weekend breakfasts. If you have had a long day, we hope you'll join us for a happy hour on Monday – Saturdays from 5-7 pm.
Melbourne's Historic Wedding Venue
A wedding at The Bank on Collins is truly memorable for its location, the beautiful heritage building and the culinary experience.
This iconic Melbourne building was built in 1876 from New Zealand Omaru stone with ornate metal railings. Originally home to The Bank of Australasia, the site is now heritage listed with its architectural aesthetic, second to none of the old world era. The Bank has a rich history and luxurious finishings and boy, is it worth a look if heritage in every sense of the word is your vibe!
Right in the heart of Melbournes city centre, The Bank on Collins provides a setting that is unmatched in history, grandeur and ambience. With its elaborate heritage detailing, The Bank on Collins is the ideal venue for your wedding.
Cocktail | 300 guests
Seated | 110 guests
Celebrate your special day with us!
Dreaming of a beautiful wedding? The Bank on Collins has much to offer with high ceilings and dramatic arched windows overlooking Melbourne City. The large chandeliers bring a lovely warmth and touch of glamour to the venue, which is just waiting to host an elegant wedding celebration.
WHAT MAKES THE BANK ON COLLINS THE BEST VENUE FOR YOUR WEDDING?
The Bank on Collins is an idyllic indoor wedding venue in Melbourne offering a grand entrance opening up to high ceilings with graceful and ornate heritage detailing. The striking interiors have a rich history, and luxury finishing's creating endless photography opportunities onsite and Melbourne's surrounding streets.
If you're searching for a venue with elegance and charm that will leave your guests with a memorable experience, The Bank on Collins is the best venue for you.
WHAT ARE THE INCLUSIONS OF THE BANK ON COLLINS WEDDING SPECIAL?
We offer 20% off wedding bookings made before August 31, 2020. This is valid for weddings booked up until December 31 2021. Terms and condition do apply.
When you choose The Bank on Collins as your wedding venue, the complimentary use of our in-house audio-visual equipment and the PA system is provided when minimum spend is met. We will also offer furnishings such as dining tables and chairs as well as accessories such as linen and tealight candles. Our professional team of bar staff, waiters and chefs are at your disposal to celebrate your special day! You are welcome to consult with our dedicated Event Coordinator when planning your wedding day
We include personalised menus per table, a dance floor and various cocktail-style and seated wedding packages starting from $110pp. Our food and beverage packages that are designed as a base for you to work from can be customised to suit your preferences.
The Gables Wedding Venue Melbourne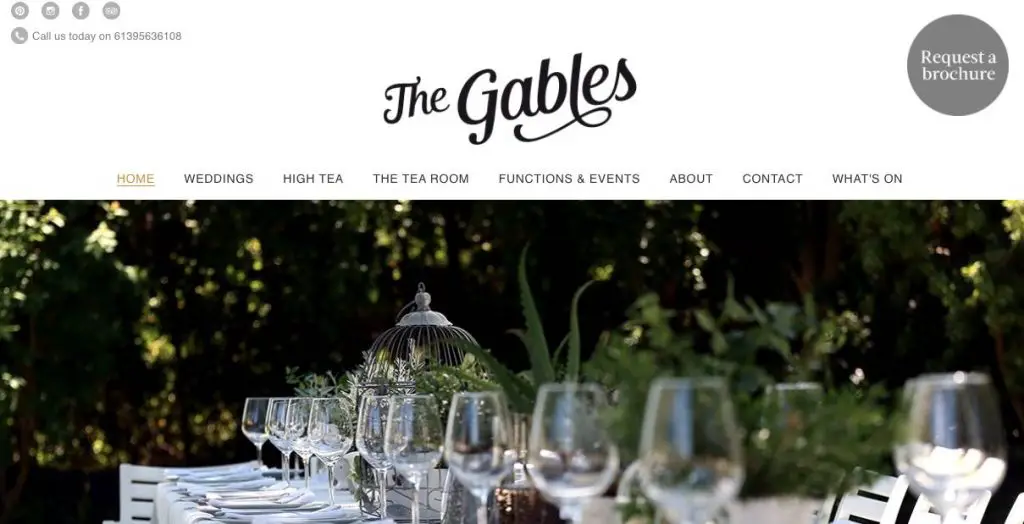 thegables.com.au
1395716631
The Gables is simply one of Melbourne's finest venues for weddings, business functions or private dinner parties. Located in the heart of the Gascoigne Estate, East Malvern and surrounded by 100-year-old cypress trees, The Gables is a striking example of Victorian period architecture in the Queen Anne style.
No detail has been spared in the maintenance of this century-old residence, from the stained glass windows and open fireplaces to the classic furnishings and elegant period detailing.
You and your guests will be delighted at the charm and elegance of your surrounds. The sweeping drive, tranquil garden and gazebo, perfect for wedding ceremonies, further enhance your experience.
The Gables provides personalised service in a truly unique environment, for up to 120 people. Our menu is first class, offering a selection of formal dinners, elegant informal dinners, cocktail parties and afternoon teas. Also, we can cater for much smaller, more intimate groups with a la carte dining, a first for a venue of this calibre.
Weddings
The Gables is a boutique wedding venue in Melbourne. Garden wedding ceremonies are held in our beautiful gardens. Our menu is first class, offering a selection of items for formal dinners, elegant informal dinners, cocktail parties, and high teas.
What's included
Bride and Groom suites

Fresh flowers throughout

Five arm silver candelabra

Tea light candles throughout

Individually printed table menus

Damask table linens

Background music and Wi-Fi

Hospitality trained staff

Off-street parking

Lolly buffets available
Wedding ceremonies
The Gables garden was initially designed in 1902 by William Guilfoyle, the landscaper who designed the Royal Botanical Gardens. The Gardens today are simply magnificent and include a rose-covered gazebo perfect for gardens ceremonies.
We also offer the attractive indoor ceremony option of our recently refurbished Peacock Room which boasts leadlight windows polished floors and an open fireplace.
Weddings in our garden may be held one hour before you receive $650.00 this price includes the use of the bride and groom suites prior to your wedding and all setup costs.
Wedding cake
If you would like your wedding cake to be served as a dessert, we will do it with fresh berries, a berry coulis and double cream. We will also offer an extra entrée served alternately as a substitute for the wedding cake served as dessert.
Beverages
All packages include bottled red and white wine, champagne, light and stout beer, orange and apple juice, sparkling apple cider, soft drinks and mineral water.
Garden Weddings
The Gables is surrounded by a lush and leafy garden with 100-year-old cypress trees.
Initially designed in 1902 by William Guilfoyle, the landscaper who designed the Royal Botanic Gardens, today it offers the intimacy of a private, grand garden for weddings of all kinds.
We can stage a sumptuous long lunch under the shade of a magnificent tree, set up your ceremony by the rose-covered gazebo, provide an acoustically designed sound shell for musicians or create a great modern statement with food trucks parked on the grounds of this beautiful Victorian estate.
Should the weather conditions change, we can seamlessly move the wedding to an indoor ceremony in our beautiful Peacock Room with leadlight windows, polished floors and open fireplace.
We offer several package options and are very happy to work with you to create the wedding you envisage.
Cleveland Winery Wedding Venue Melbourne
clevelandwinery.com.au
1354299000
Welcome to Cleveland Winery!
Experience the best of the Macedon Ranges when you stay at Cleveland Winery. Situated in the historic country township of Lancefield, Cleveland Winery is less than an hour's drive from the Melbourne CBD and 40 minutes from Melbourne Airport.
Base yourself at the centrally located Cleveland Winery and be inspired by the variety of antique shops & art galleries dotted throughout the region, satisfied by the acclaimed local food & wine and amazed by the natural beauty of the local attractions such as Hanging Rock.
Featuring 50 beautifully appointed spacious suites with comfortable king-sized beds and ensuites, the resort also includes an original country Homestead built-in 1887 that can sleep up to 12 guests. As well as an underground Cellar Door where guests can sample some the best wines from across the region, the property also has an onsite a la carte restaurant & wood-fired pizza oven, tennis court & fitness centre, guest lounges with billiard tables, darts & table tennis.
With its comfortable country accommodation, tranquil vineyards, dramatic undulating landscapes and delicious local food and wine, Cleveland Winery is the ideal location to experience the best of the Macedon Ranges.
Your Macedon Ranges Wedding Venue
With a picture-perfect backdrop of vineyards and undulating countryside, Cleveland Winery is a stunning Winery Wedding Venue located in the picturesque Macedon Ranges, 45 minutes north of Melbourne's CBD and only 30 minutes from Melbourne Airport.
When you have your Macedon Ranges Wedding at Cleveland Winery, you also benefit from the added advantage of having your reception, ceremony and accommodation all in the one beautiful location.
Cleveland Winery offers guests beautifully appointed country-style accommodation so you can turn your special day into a weekend of memories shared with family and friends. Guests at your wedding can also take advantage of our discounted accommodation rates when you booking your wedding at Cleveland Winery.
Our comprehensive Wedding Packages feature everything you will need to make sure everything runs flawlessly from start to finish.
The Ceremony
Cleveland Winery offers several stunning ceremony locations for couples wishing to say I Do. Teams can exchange vows amongst the vines, undercover in our Chardonnay Terrace or in our manicured gardens.
The Reception
Whether it's a large formal affair or a small intimate dinner with close family and friends, Cleveland Winery provides Newlyweds several reception options to help keep celebrating your big day!
Over Newton Castle Wedding Venue Melbourne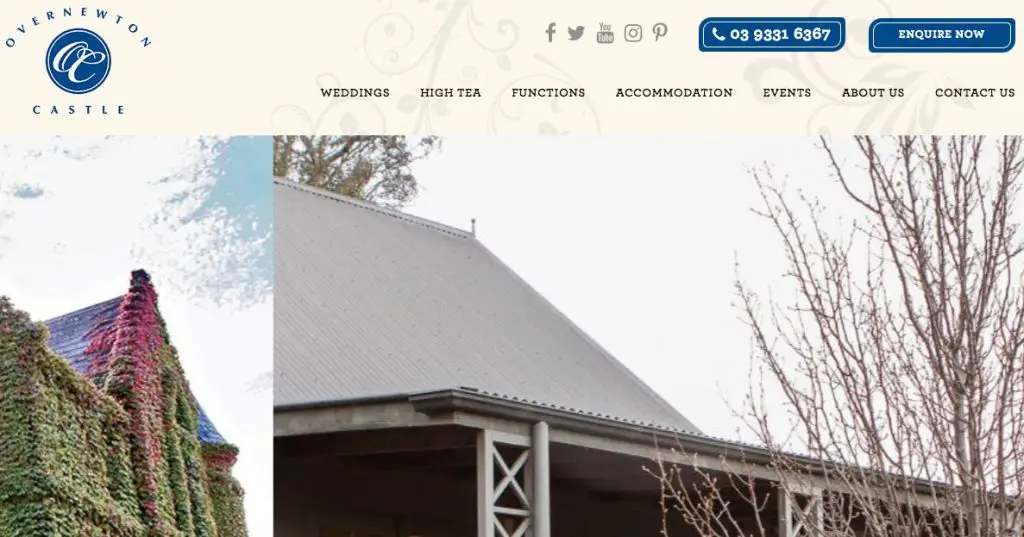 overnewtoncastle.com.au
1393316367
Private Wedding Venue & Hotel in Melbourne
As you plan one of the most memorable events of your life – your wedding day – you'll want to make sure it's an unforgettable experience. Everything from the time and date through to the photography and the reception plays its own part towards creating a day full of romance and celebration. One of the most critical points of consideration for your wedding day is the location. When deciding on venue hire in North Melbourne, you want a place that not only looks breathtakingly stunning but also accommodates everything from the needs of the bride and groom through to the city's dynamic weather patterns. If you're looking for gorgeous wedding ceremony locations in Melbourne that will make your day perfect, arrange an appointment to view Overnewton Castle.
North Melbourne's Diamond – A Picture Perfect Wedding Location
Located in the suburb of Keilor, north-west of the CBD, Overnewton Castle is one of the most famous mansion wedding venues Melbourne has to offer. It's highly favoured for its stunning indoor and outdoor wedding photography opportunities, where you can have access to our historic mansion built in the 1840s as well as our beautiful gardens situated on acres of land. Our exclusive non-denominational chapel makes for a perfect indoor location for your ceremony, or if you prefer an outdoor ceremony, our picturesque English garden parties make for a beautiful alternative. All your wedding venue hire needs are catered to at this one convenient, picture-perfect location.
Extensive Range of Function Centre Opportunities
Overnewton Castle also operates as a function centre for a range of events, including high tea, christenings, corporate functions, milestone birthdays and more. We also provide high tea afternoons throughout the year; places are always in demand, so book early.
A Brief History Lesson
William Taylor built Overnewton castle in 1849. The Scotsman bought 13,000 acres of rich grazing land just west of the Keilor township. Taylor made a simple single-storey bluestone colonial-style homestead. This consisted of 6 rooms with large shuttered windows and wide verandahs. The homestead was positioned on a gentle slope overlooking Keilor and afforded extensive views of the surrounding countryside.
During the 1850's Keilor became an essential and busy stopover for travellers on their way to the Victorian Goldfields. This included the building of 2 schools, a new bridge and a new hotel.
It was not until William Taylor returned from a trip to Scotland in 1859 that the grandeur of his dreams became apparent. He set about turning the functional colonial homestead into a miniature Scottish Baronial Castle. The Stately two-story wing was added, along with the bluestone Dairy & Butcher Shop and the Private Billiard room now used as a chapel for wedding ceremonies.
Overnewton is built in the Victorian Tudor style, inspired by 16th century English & Scottish architecture. The Scottish baronial style is characterised by its rough-textured masonry, steeped pitched roofs and overhanging battlement corner turrets. The candle snuffer roofs show the influence of French architecture. The bluestone walls were quarried on the estate and rendered with a yellow gravel and stucco finish. Above the large windows of the master bedroom is the Taylor family crest – a mailed arm and fist enclosing a dagger and the motto "Semper Fidelis" (always faithful) and above several other windows are the carved initials of HT, T 1859 and WT.
After the completion of this wing, the homestead consisted of over 35 rooms including seven bedrooms (the master room included a small circular room and a dressing room) schoolroom, library, drawing room, two kitchens, five servants rooms and the Billiard room. There are still many original features such as tiles in the bathrooms, claw foot bath and the old IXL wood stove in the kitchen. Several outbuildings on the estate include a bluestone butchery and dairy, lamp room, boot room, coach house, stables, woolshed, shearing sheds and machine shed.
William Taylor passed away in 1903 aged 85 and six months later is wife Helen aged 71 passed away. Their eldest son William Henry continued to manage the estate until he passed away in 1939 aged 81 and his wife Beatrice in 1948. The estate remained in the Taylor family until 1959.
The Carr Family purchased Overnewton in 1959. They raised their three children on the property using part of it as a family home, and the downstairs rooms were used as a wedding reception centre.
In 1975 Dr. L. J. Norton purchased Overnewton Estate to raise his own family on the property. Since then there have been many upgrades and changes to the property including mains water in 1976, a fire in 1980 burnt the old timber stables. Dr Norton purchased back 6 acres of land which included a drystone wall and some of the original outbuildings.
The years have been kind to Overnewton, today it remains much the same as when it was initially built. Hidden away amongst the old trees, it has seen many changes throughout the years. Gone are the days of horse and carriages, gaslight and servants, but the old world grace and charm along with the elegance, grandeur and atmosphere of a bygone era still remain. Having been restored over the years and an elegant dining room added to the estate, this is definitely a hidden treasure.
Unforgettable Weddings at Overnewton Castle
Overnewton Castle has been host to thousands of weddings since 1961 and is one of the leading wedding venues in Melbourne. With open fireplaces for the cold winter months and over 4 acres of a pristine English garden, it's a picturesque backdrop for a castle wedding in Melbourne.
Being situated in Melbourne, you can't always rely on the weather. Suppose you're unable to have your wedding ceremony in our garden. In that case, we also have a one-of-a-kind non-denominational chapel available, initially built by William Taylor as a Billiard Room and prefabricated in Scotland. Twelve etched pen and ink portraits on oak panels adorn the walls. It's like no other wedding venue you'll find anywhere in Melbourne or in fact Australia.
Photo Only Packages
Along with ceremonies and receptions, Overnewton Castle offers picture only package options on the private residence during selected times. Bookings are essential, and payment is required in full on a reservation, with no refunds or transfers available once booked. Overnewton Castle is quickly becoming a landmark location for wedding photos, so places are limited for those not hosting their castle wedding in Melbourne with us. Contact the office today to enquire about your wedding date.
Unique Wedding Reception Venues
With elaborate sitting rooms, stunning architecture, plenty of natural light and elegant interiors, our wedding reception venues in the Melbourne western suburbs are sure to impress. Overnewton Castle also has an unparalleled reputation for our tantalising meals and exemplary service.
Your first entry as a married couple will be an unforgettable moment, with all your family and friends clapping and cheering as you weave your way through to the Bridal table. The large dining room features a breathtaking crystal chandelier and a beautiful bay window which shadows you as you sit to eat your first meal as husband and wife. Through the many windows in the dining room, you will also see the floodlit gardens and 1000's of fairy lights.
Your personal wedding package includes:
Exclusive use of the venue and gardens

The use of our pristine English gardens for your Wedding photographs

Professional wedding coordinator to help you create your wedding day

Ample free off-street parking and disabled access for your guests

Private Bridal suite to freshen up in

Menu and beverage packages to suit your tastes – Bespoke packages available

Portable dance floor

Gold Candelabra centrepiece and white table linen
Please don't hesitate to contact us for any further questions or to book in a time to view this wonderful ceremony and affordable wedding reception venue in the Melbourne western suburbs.
If you wish to receive a package which has pricing inclusive, please click on the wedding information pack below and fill in your details so we can send an up-to-date package to your email address.
Quat Quatta Wedding Venue Melbourne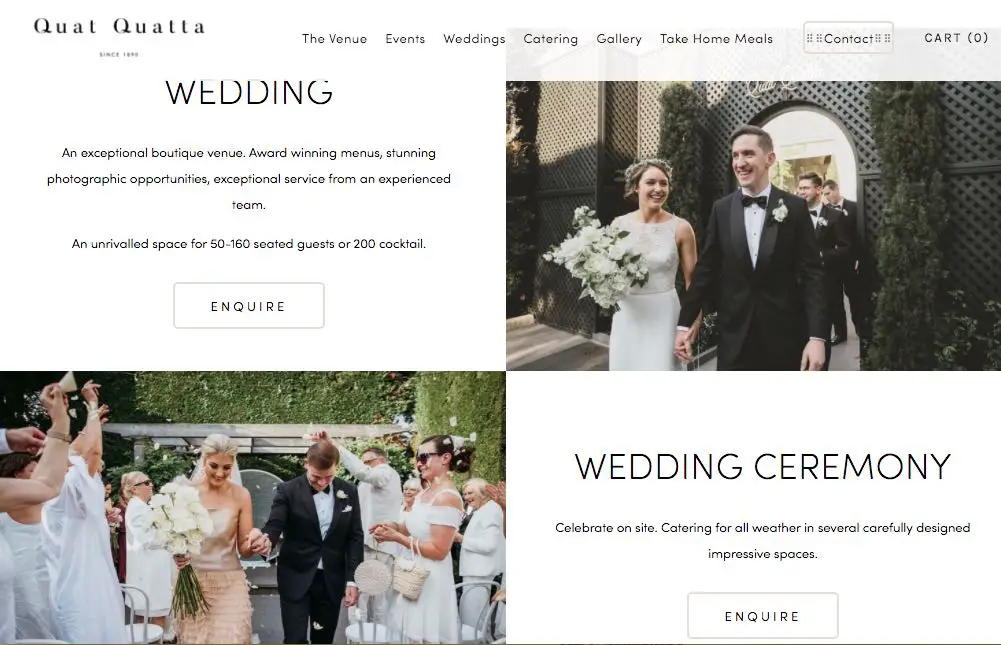 quatquatta.com.au
1395286483
WEDDING
An exceptional boutique venue. Award-winning menus, stunning photographic opportunities, outstanding service from an experienced team.
An unrivalled space for 50-160 seated guests or 200 cocktails.
WEDDING CEREMONY
Celebrate on site. Catering for all weather in several carefully designed impressive spaces.
STYLING
With our creativity combined, the possibilities are endless.
High tables, low tables, long or round... earthy, organic, funky or classic.
At Quat Quetta it can all be found.
DINING ROOM
A dramatic yet neutral space, a beautiful canvas for any event. Funk it up with festoon lights & long tables or take a classic path with white linen & Georg Jensen candelabra. Soaring ceilings over a vast parquetry dance floor. Spectacular for dining & dancing.
COURTYARD
Romantic & intimate, ideal for a wedding ceremony and drinks. A unique outdoor space with festoon lighting, bronze fountain & pop-up bars.
BRIDAL SUITE
Glamorous & Spacious - 12-foot ceilings, a marble fireplace & chandeliers. Pure luxury.
Goona Warra Wedding Venue Melbourne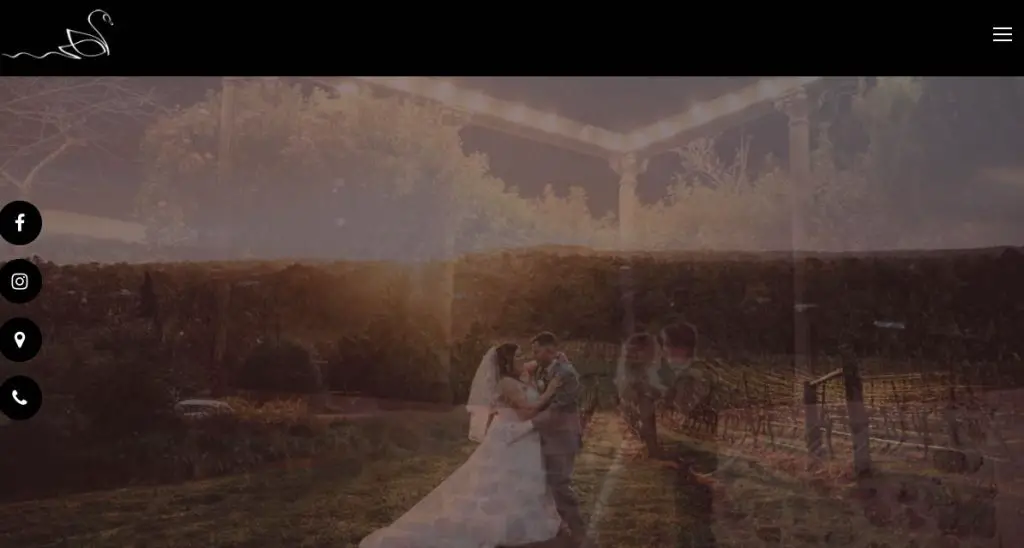 goonawarra.com.au
1397407766
Welcome!
Goona Warra Vineyard is a winery, wedding and event venue in Goona Warra, just outside of Sunbury, Victoria. Established in 1863, Goona Warra means 'Black Swan' in the local Indigenous language. Everything we do, from our events to our wines, is guided by our motto 'tradition, authenticity and integrity'.
Our wine and events bring people together in the tradition of celebrating with shared food and wine. For events, from weddings to corporate and private functions, Goona Warra is a beautiful venue steeped in history.
-Goona Warra Weddings-
We believe in creating weddings that are heartfelt and personal to each couple. The stunning grounds and rustic bluestone buildings set the scene for the celebration, and feel more like the hills of Tuscany than half an hour from Melbourne! Wedding ceremonies are held on the picturesque terrace or in the historic barrel-lined cellar, followed by celebratory drinks and a delicious feast in the Great Hall
-Private events-
As part of our new winter promo, all new private event bookings between June - August 2021 will receive a free 1-hour reception extension and a complimentary cheese grazing board during dessert service.
Events include Birthdays, Christenings, Baptisms, Engagements, Reunions, Work functions and Christmas parties just to name a few; with a minimum of 40ppl required to book.
Weddings at Goona Warra are beautiful, intimate events that are a truly personal reflection of the couple.
The stunning gardens, heritage bluestone buildings and vineyard feel closer to the hills of Tuscany than nearby Melbourne, creating the perfect setting for a romantic, rustic wedding.
Imagine holding your ceremony in the elegant courtyard, surrounded by lush gardens with views over the vineyards, followed by celebratory drinks on the terrace or in the historic cellar. Then, move into the Grand Hall for a night of feasting and dancing, accompanied by our award-winning wines.
Your wedding will be expertly planned and coordinated by our professional staff, who will take care of everything so you can relax and enjoy the moment.
Pricing
We aim to be honest and upfront with our pricing so that you have the knowledge you need to make a decision and keep control of your budget. Every wedding is different, and we tailor each event to the individual couple so that your marriage is incredibly personal. If you would like a customised quote, the best thing to do is to get in touch - we'll take the time to listen to your dreams and ideas for your wedding, let you know what we can do and then create a detailed quote for you. This can be done over the phone, via email or through a private venue tour, whichever is most convenient for you and your partner.
Styles
Our weddings range in price depending on how you choose to celebrate: when, with how many people and what you would like included, so for the most accurate quote, please take a look at the options below and tell us what you are most interested in:
Ceremony Only
If you are interested in holding just your ceremony here, snapping a few photos and then heading elsewhere to continue your celebrations, this service is available to a couple for a $1,500 venue hire and service fee. All traditional ceremony decor and inclusions will apply as well as private access to the vineyard for photos.
Micro-Wedding
If like many couples, your hanging out to get married but the financial shoestrings are being pulled, then why not consider a mico-wedding. This allows you to experience all the wedding day frills: the perfect ceremony location for your nuptials and picturesque natural backdrop for your professional photos, topped off with a few hours of food and wine with your nearest and dearest. Micro weddings are becoming all the rage, with their simplicity, accommodation for smaller numbers and budget friendly pricing, it's defiantly an option worth considering.
Cocktail Wedding
Gone are the days you leave a cocktail wedding hungry. Our cocktail wedding packages include all your traditional wedding inclusions plus great gourmet canapes, flexible beverage packages, plenty of seating all paired with a relaxed ambience to keep your guests entertained, comfortable and having a good time all night.
Seated Wedding
Sometimes traditional is best, and we have two seated wedding menus available to those who want to have the fairy tale wedding, complete with artistically designed meals, high-quality wines and seating for all guests, providing room for our couples to create their very own decadent table displays shining a light on their unique style and charisma.
MV Pearl Wedding Venue Melbourne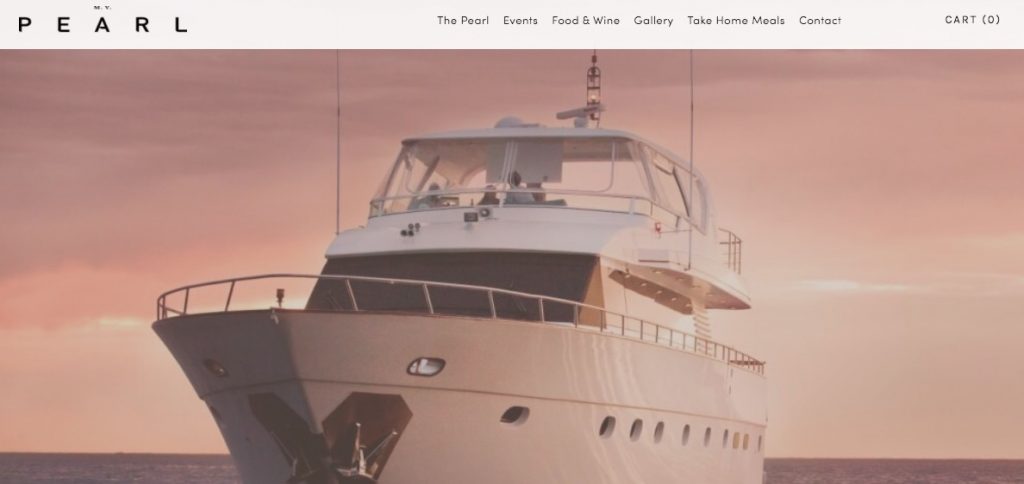 mvpearl.com.au
425817151
WEDDINGS
"…Romantic, intimate & elegant with ever-changing backdrops…"
Set off in style and escape into Melbourne's beautiful waterways. A ceremony on the sky deck followed by the bridal waltz under the stars kicking off celebrations. Award-winning chefs will impress with incredible food, wine & French champagne.
This floating venue belongs to an intimate, boutique catering group with over 30 years experience… you can relax – we know how to get it right.
CORPORATE
The pinnacle of corporate entertaining – a day or night experience to impress guests with fabulous food, wine & entertainment.
Bespoke events are tailored to all clients from a Master Chef experience for 20 right up to a dance party for 67.
THE PEARL
Dreaming of a day or night aboard a super luxury yacht or fun & exciting celebration with a difference. 'The Pearl Experience' is a must for anyone wanting to party on the water .. anything from the outrageous to simple good fun.
DESIGN FEATURES
International designer Paul Hecker (Hecker Guthrie) has completely refurbished the Pearl detailing Swedish woven flooring, black oak cabinetry, Calcutta marble & Westbury fabrics. The result is a chic & sophisticated interior; a great environment to party.
The three levels give you a unique sense of space & the ability to choose how you want to spend your time. Sun bake on the lounges during the day or party on the sky deck at the bar. Dance the night away under the stars with your own DJ taking in Melbourne's fabulous city lights & docklands
Melbourne's newest reception venue. Hidden in the leafy streets of Elsternwick, only a stones throw from St Kilda, Brighton & Elwood and only 5kms from the CBD, The Ivory is a must see following its full renovation.
With spacious interior & a sophisticated aesthetic it is set to become a favourite for Melbourne events!
Plaza Ballroom Wedding Venue Melbourne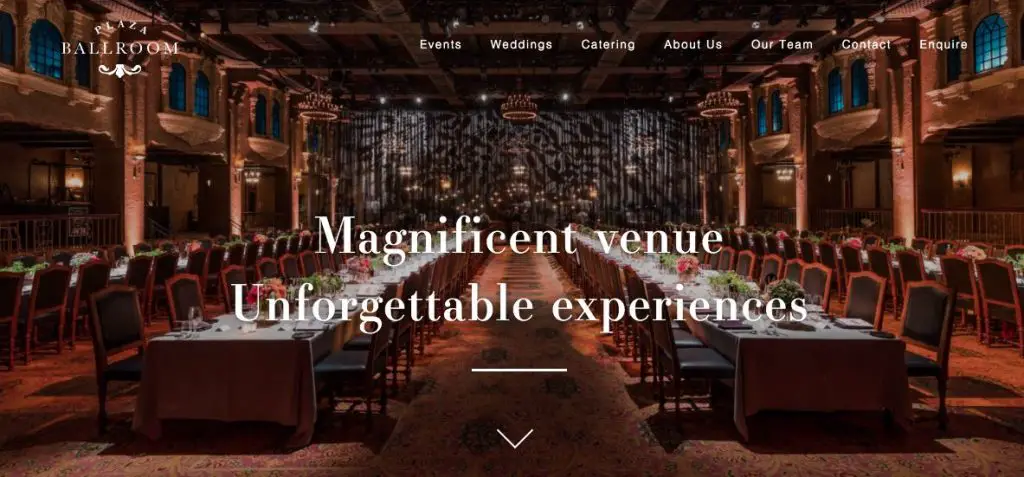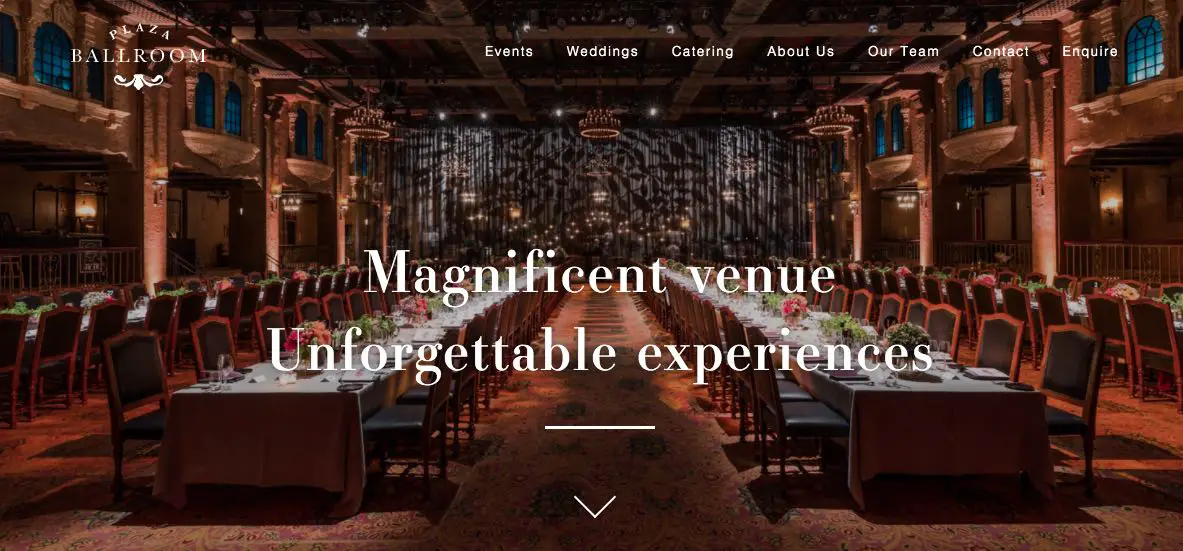 plazaballroom.com.au
1392999860
Corporate Functions & Special Events
Benefiting from a large open floor plan, the Plaza Ballroom can cater for a wide range of events and capacities from 200-1200. Whether you're organising a grand Gala Dinner, awards night, cocktail function, lunch or presentation, we can provide you with a breathtaking venue, contemporary catering by our Hatted Executive Chef, and the skills and expertise to ensure you of an outstanding event.
Weddings
Host an unforgettable celebration in the most refined style. The Plaza Ballroom is a dream come dedicated wedding reception venue catering for 150-450 guests. Our Summer Wedding Package is also available for January 2020 & 2021.
awarded 'Venue Caterer of the Year' at the Restaurant and Catering Awards, the venue is renowned for its exceptional wedding catering and outstanding service in a setting unmatched in history, elegance and grandeur.
The Plaza Ballroom situated at the Regent Theatre on Collins Street is a beautifully restored Ballroom dating back to 1929. The moment your guests enter the breathtaking venue, they will be swept away to a world of magic. With its elaborate Spanish Rococo architecture, grand staircase entry, magnificent chandeliers and located in the heart of Melbourne's city centre, the Plaza Ballroom will provide you with an unforgettable celebration on your perfect day.
The Plaza Ballroom is a dream come dedicated wedding reception venue catering for 150 - 450 guests, and the versatility of the platform allows for a variety of table configurations and has room for a large dance floor if required. 
Our Summer Wedding Package is also available for the months of January and February and includes everything for your dream day at an all-inclusive special price.
About Plaza Ballroom
The Plaza Ballroom is one of Melbourne's most iconic venues, situated in the heart of Collins Street at the famous Regent Theatre. We specialise in hosting all types of events including Corporate Functions, Special Events and Weddings.
Initially built in 1929, the venue underwent an extensive refurbishment when Marriner Group took it over in 1996. Today the platform is more lavish and grand than ever, combining award-winning catering and impeccable service in a setting unmatched in history, grandeur and ambience. Complete with high ceilings, mesmerising Spanish Rococo architecture, Juliet balconies, bespoke lighting and original chandeliers it's the perfect backdrop to compliment any modern-day event. 
Rippon Lea Estate Wedding Venue Melbourne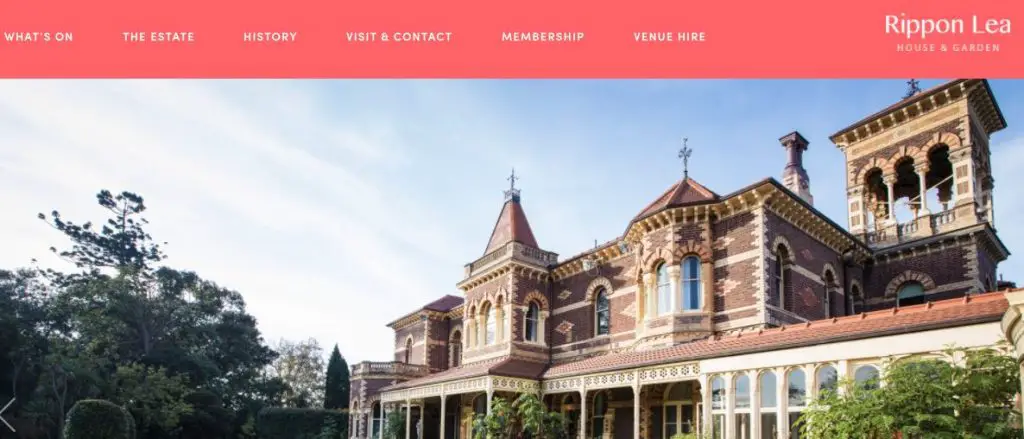 ripponleaestate.com.au
1395236095
Venue Hire
National Heritage listed, Rippon Lea Estate is one of Australia's grand suburban estates with a pleasure garden of sweeping lawns, magnificent trees and a tranquil lake. Located only ten kilometres from Melbourne this venue offers a sublime setting close to the CBD.
This classic venue is home to picturesque gardens, including an ornamental lake, orchard, fernery and sweeping lawns where elegance and magnificence combine creating the perfect surroundings for your special occasion.
With a magnificent ballroom leading out onto an impressive pool and over 14 acres of pleasure gardens, Rippon Lea Estate is the perfect venue for your next function. The many parts of the grounds can be used for garden wedding ceremonies, birthday parties and picnics, family gathering or Christmas break-ups. The ballroom is an impressive venue for wedding receptions or corporate entertaining and gala dinners.
Weddings and Corporate Events
Rippon Lea Estate is pleased to offer 14 acres of beautiful picturesque gardens for intimate wedding ceremonies through to grander events for more than 200 people. There are a variety of unique locations in the gardens that can be chosen for your special day, each offering you a unique and romantic setting.
Rippon Lea Estate also offers a remarkable backdrop for a variety of functions:
– Wedding ceremonies
– Receptions
– Corporate gala dinners
– Private birthday parties
– Corporate family fun days
– Photography
– Garden parties
The Drawing Room
The Drawing Room was initially Frederick Sargood's study. It was enlarged to the North in the 1897 extensions of the house and redecorated to become the drawing-room. In 1918 this room was decorated by the Nathan family and was one of the few places they were known to have made significant changes to. Louisa Jones included the drawing-room in her "Hollywood Style" renovations in 1938-39, which is what you see today.
The Garden
The garden is elaborate and covers almost 14 acres, which includes a large lake, extensive shrubberies and flower gardens, an orchard of historically significant fruit varieties, a fernery, rose gardens and many other features of historical, landscape and architectural interest, all forming the setting for the polychrome brick mansion completed in 1868. The Park is tended by a Head Gardener, the staff of five gardeners and a team of volunteers.
Brookwood Reception Melbourne Wedding Venue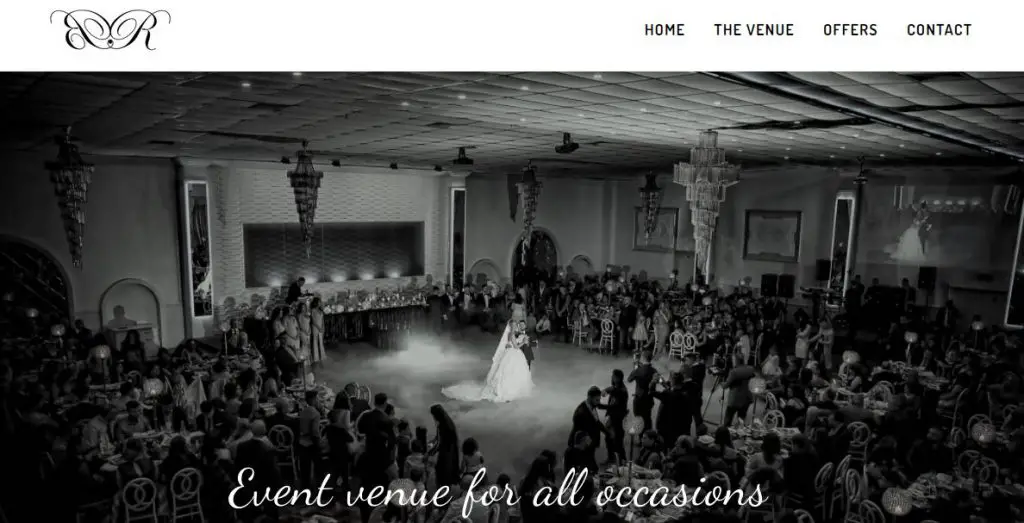 brookwoodreceptions.com.au
1394602946
THE VENUE
Here at Brookwood Receptions, we aim to turn dreams into reality! We believe that special events need to be held with the right atmosphere, location and setting. Our two rooms, The Nova Room and The Ballroom, for functions from 30 guests, and up to 550 guests, provide the right elegance and perfect seating arrangements. Our experienced function coordinators can assist you with every step to make your function an outstanding success and one to remember.
Our entrance is encased with style, provided with complimentary drinks and savouries for all our guests on arrival in our cosy foyer.
The Ballroom
This delightful, spacious facility can accommodate up to 550 guests. With breathtaking chandeliers and customised backdrop for bridal tables, friends and family can enjoy the classic and romantic atmosphere and take advantage of the ballroom sized dance floor. It is beautiful for luncheons, dinners, entertainment and dancing the night away. The existing dance floor and stage are features that allow guests to turn up to tempo and enjoy a live band or Dj after an elegant meal. Brookwood offers a range of elegant wrought iron candelabras as a centrepiece on tables, accompanied with a range of linen tablecloths and napkins (with your own choice of colour). We provide for grand entrances of your choice, such as pyrotechnics, or laser lights, and dry ice, to make your access outstanding. (additional costs may apply).We understand the importance of having a separate bridal room for the bridal party to suit themselves up. We, therefore, provide for bridal suites, with complimentary food and drinks upon arrival.
The Novarum
The whimsical atmosphere of this banquet facility hosts guests form 30-120. This intimate room also features a dance floor and has a perfect location for the band, Dj or acoustic music. Wedding guests can catch a breath of fresh air on the balcony. This reception is also excellent for smaller occasions such as birthdays, graduations, school formals, and many more. We also provide for a choice of a range of decor, including elegant centrepieces to add more class to your event, as well as your own choice of table linen and colour. A private bridal room for the bridal party is also available.
Both rooms are incorporated with large dance floors and mood lighting, with featured colours of your choice, allowing for our guests to watch your function live on the big screen.
Heavy and Light beers, selection of Red and White Wines, Champagne, Soft Drinks, Tea and Coffee. We now also have premium beer available, to allow our guests to get a taste of a range of beers.
Beacon Hills Golf Wedding Venue Melbourne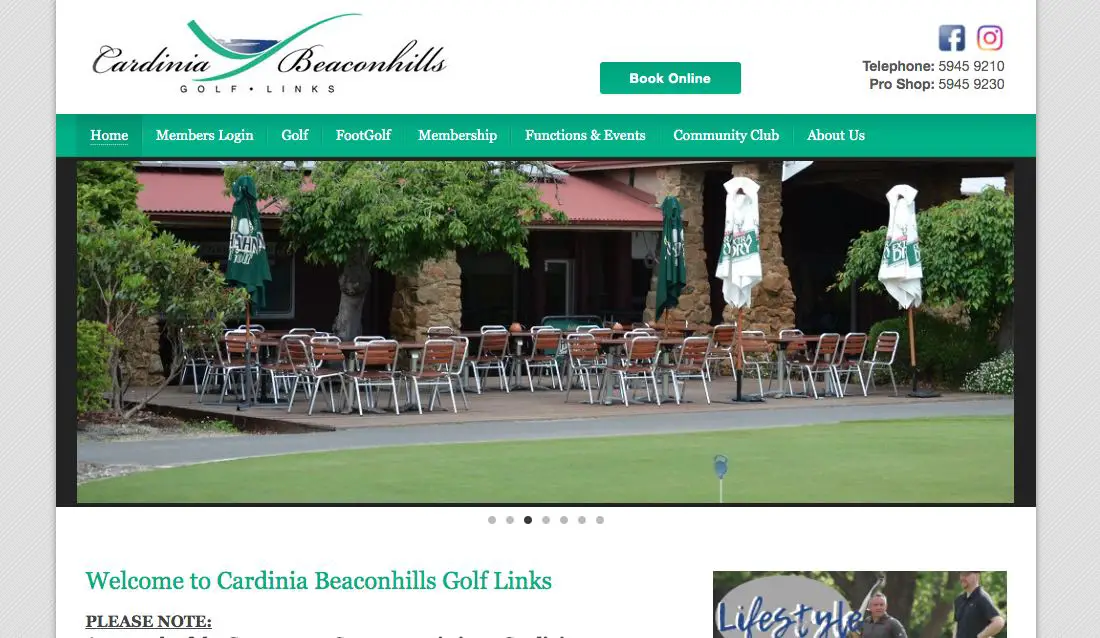 beaconhillsgolf.com.au
59459210
Welcome to Cardinia Beaconhills Golf Links
Cardinia Beaconhills Golf Links is a 27 hole picturesque golf course, located in the hills of the Dandenong Ranges in Victoria. 
We are one of the most affordable, picturesque and friendliest golf clubs in the state of Victoria. If you haven't played a round of golf or footgolf at Cardinia Beaconhills Golf Links before, then we're confident that once you do play your first game, you will return time and time again.
Our course offers public play as well as membership. Our membership offers one of the most value for money in line with the quality of course received and facilities provided. We are not about delivering the cheapest but rather the best value received from our club facility, continuous course improvements and good member services.
Enquire today about our range of membership categories
Clubhouse
Offering sweeping views down the first fairway and more intimate views towards beautiful gardens, our club caters for functions for up to 150 guests, seated. There are full bar facilities and an extensive range of regular and premium beers are stocked together with local and interstate wines, spirits, and non-alcoholic beverages. There is also a dance floor available to dance the night away.
The Deck
Suitable for relaxing pre or post-golf drinks, pre-dinner drinks and BBQ luncheons, the deck seats up to 50 guests and provides a great environment to socialise whilst enjoying the beautiful surroundings.
Weddings
Cardinia Beaconhills' charming clubhouse and ornamental gardens provide the perfect backdrop to a wedding ceremony on the manicured lawns. Our picturesque course offers countless opportunities for photographs of distinction, and no additional charge is made for the use of the grounds for your wedding requirements. At Cardinia Beaconhills, we believe your Wedding Day is the most memorable and romantic day of your life and pride ourselves on making your special day stress free as well as beautiful.  
The Park Wedding Venue Melbourne 
theparkmelbourne.com.au
1385630091
WELCOME TO THE PARK
The Park is renowned for its tranquil lakeside views, extravagant chandeliers, open and stylish warehouse interiors and dramatic arched windows which offer an abundance of natural light from all angles.
WEDDINGS
ALBERT PARK WEDDING RECEPTION & CEREMONY VENUE – OVERLOOKING THE STUNNING ALBERT PARK LAKE
Be met with style and elegance at every angle; from extravagant chandeliers to sleek tiled walls and the modern, mirrored statement bar, this boutique space is a blank canvas just waiting for you to create something unique that is uniquely yours.
The Park at Albert Park, can host receptions from 50 through to 500 guests and has standing room for up to 1,000 guests. Adjustable walls ensure space can easily be configured to suit more intimate wedding parties.
An outdoor, covered balcony offers the perfect location for a memorable and romantic ceremony or cocktails and canapés upon arrival.
The events team at The Park take care of every detail for your special day, providing comprehensive event consultation in the lead-up, right through to the seamless execution of your special day – and don't forget to ask for their little black book of favourite suppliers.
Please scroll down to view our stunning wedding gallery and venue capacity.
ABOUT THE PARK MELBOURNE
 Located within the highly sought after Albert Park Lake, the Park is celebrated for its tranquil views, extravagant chandeliers, open and stylish warehouse interiors and dramatic arched windows which offer an abundance of natural light from all angles.
The Park can host receptions from 50 through to 500 guests and has standing room for up to 1,000 guests. Adjustable walls ensure space can easily be configured to suit more intimate wedding parties. An outdoor, covered balcony offers the perfect location for a memorable and romantic ceremony or cocktails and canapés upon arrival.
Chef takes a modern and creative approach to the menus, working with local suppliers and seasonal influences. Wow, your guests with a bespoke menu or transform your event with an interactive Food Station!
The events team at The Park take care of every detail for your special day, providing comprehensive event consultation in the lead-up, right through to the seamless execution of your special day. Contact us today to organise a personalised meeting and tour of The Park.
Sir Paz Estate Wedding Venue Melbourne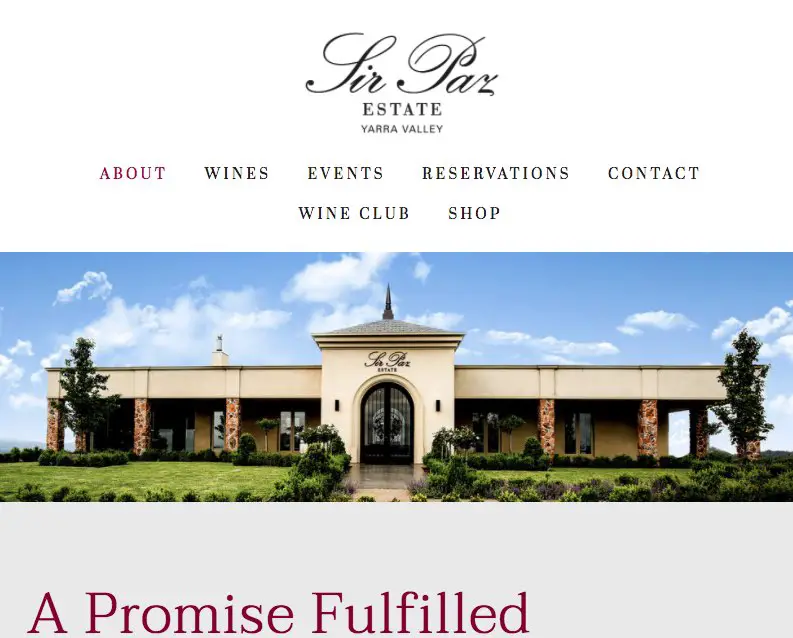 sirpaz.com
1359642339
A Promise Fulfilled
The Zappos family arrived in Australia from Greece almost 65 years ago. They left behind not only treasured heirlooms but a strong family tradition of winemaking. At the time, John, the youngest son at age 13, promised his father, Evangelos, that whatever uncertainties awaited them in their new homeland, that one day they would own another vineyard and winemaking would again continue, just as it had in Deimos.
John Zapris established Sir Paz Estate in the Yarra Valley in 1997. Sadly, it was five years after Evangelos had passed away. 
However, a family tradition had been restored, and a promise, over half a century old, was fulfilled.
Events
Sir Paz Estate is a visually stunning showground for hosting an event. We excel in providing the most satisfactory customer service, and our attention to detail is impeccable. We cater to all manners of event, from weddings to intimate celebrations, corporate functions to launch parties. Working with some of Victoria's best catering companies, we offer versatility as well as quality and can tailor a package to suit your specific requirements. 
Weddings
Small steps across the lawn, friends and family alongside, the sun overhead, tender vows, first kiss.
Beautiful, joyful, everlasting perfection. Flowers, vases, ribbons, music, lacy flower girls, satin shoes, sighs, smiles, laughter, toasts, long embraces, long life together. We would be honoured to share in the planning of your wedding day.
You and your guests will enjoy both the beauty and privacy of our estate as well as memorable experiences in our picture-perfect surroundings.
Venue hire includes exclusive access to a spacious, alfresco all-weather deck, indoor tasting room and a vast open grass landing. 
The property has capacity for a sit-down reception of up to 80 people and 120 for cocktail style celebrations. Larger numbers can be accommodated with the addition of a marquee. 
Captain Melville Wedding Venue Melbourne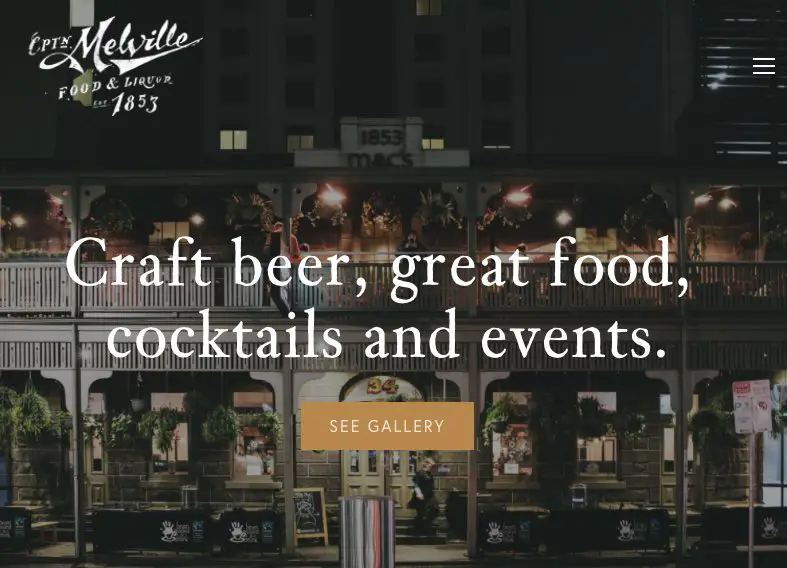 captainmelville.com.au
1396636855
Captain Melville Est. 1853
For over 150 years, the bluestone walls of this famed establishment have provided solace and sustenance to Melbournians and visitors alike. Now housing Captain Melville, it has become a popular destination for accessible dining, imbibing and revelry – all within Melbourne's oldest public house.
Captain Melville captures the spirit of our country, providing the space and atmosphere for like-minded people to relax, meet, drink & dance.
Your perfect venue for functions & private events.
Ideally situated at the Northern edge of Melbourne CBD, with convenient public transport links and parking facilities nearby, Captain Melville offers the perfect venue for events. Mouthwatering food, an extensive drinks & cocktails list, and beautiful spaces that event organisers love.
Our historical house features Melbourne's best self-contained function space and includes a spacious & light-filled indoor courtyard, a cosy front bar, a private room and a unique balcony bar. Additionally, we have a rare 24 hours license that allows us to accommodate after parties without the need for searching other places in the middle of the night.
FUNCTION SPACE & FLOOR PLAN
We have multiple event spaces available for you to choose from and a balcony bar that's open 'till morning. Choose from smaller areas or the entire venue to accommodate up to 355 guests.
We make hosting large events easy, our dedicated functions team and experienced staff can help you maximise the venue and your budget.
IMPORTANT HIGHLIGHTS
We have a dedicated events team who can work closely with you from the beginning until the end.
Experienced chefs can customise unique menus to accommodate your themed events.
AC & heaters in every space to make your event runs smoothly and comfortably in any season.
EVENTS WE DO
Personal Functions
Birthday, Anniversary, Reunion, Family Community Event, Wedding, LGBTIQ Wedding, Engagement Party, Farewell Party, Fundraiser, New Year's Eve Event, Wakes/Life celebration, Beer tasting & Master class, Surprise Party, social class, book launch, comedy.
Corporate & Group Events
Breakfast, Charity Event, Christmas Party, Corporate Lunch, Corporate Private Dining, End Of Financial Year, Farewell Party, Networking Function, Post Conference Dinner & Drinks, Presentation Night, Awards Night, Private Dining, Product Launch, Retirement, Staff Training, Team Building, Trivia, Themed Event, Workshop, Market Day, Panel discussion.
West Beach Bathers Pavillion Wedding Venue Melbourne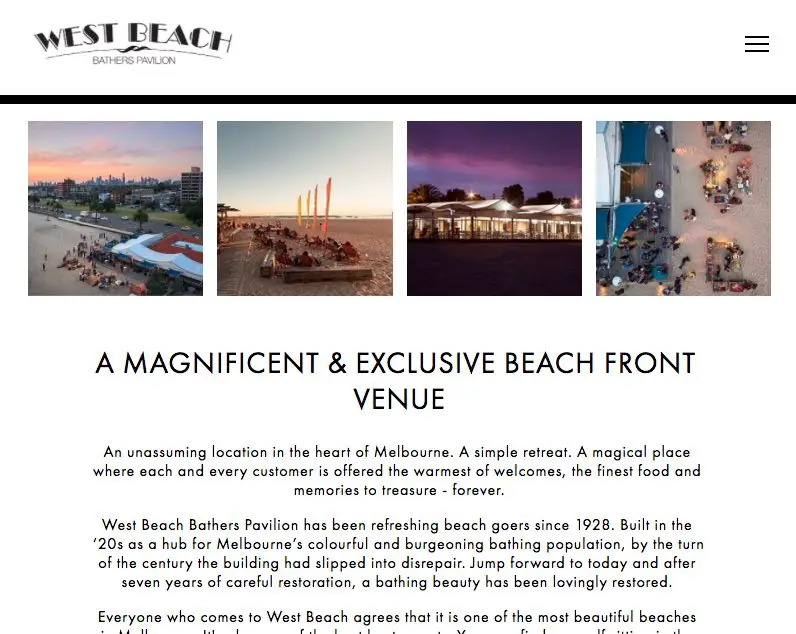 westbeachstkilda.com.au
1395938833
A MAGNIFICENT & EXCLUSIVE BEACHFRONT VENUE
An unassuming location in the heart of Melbourne. A simple retreat. A magical place where every customer is offered the warmest of welcomes, the most OK food and memories to treasure - forever.
West Beach Bathers Pavilion has been refreshing beachgoers since 1928. Built-in the '20s as a hub for Melbourne's colourful and burgeoning bathing population, by the turn of the century the building had slipped into disrepair. Jump forward to today, and after seven years of careful restoration, a bathing beauty has been lovingly restored.
Everyone who comes to West Beach agrees that it is one of the most beautiful beaches in Melbourne. It's also one of the best-kept secrets. You may find yourself sitting in the sun next to families, business people, musicians, media personalities, artists & famous celebrities. All coming to escape the hustle and bustle of life discretely and to enjoy such an excellent outlook. For us, it is a place to love and cherish, just as our predecessors did before us.
At West Beach, we enjoy the simple life so feel free to kick your shoes off, stick your feet in the sand and stay awhile.
A ROMANTIC AND MEMORABLE BEACH CELEBRATION
WEDDING PACKAGES
An unmatched beach-side position in St Kilda - with the sand just a step away - West Beach Bathers Pavilion boasts an expansive deck with panoramic beach and bay views. Spectacular sunsets are dotted with yachts and the lights of Williamstown, presenting a genuinely magical resort setting, all in the heart of Melbourne! 
Our food is fresh and tasty with a seaside influence, reminiscent of the laid back beachgoers that first visited West Beach almost 100 years ago.  
Our food and beverage choices, along with some vital information about your event, can be found above.
We understand that every Wedding celebration is different, so we are only too pleased to answer any questions you may have.
We hope you love West Beach Bathers Pavilion as much as we do and we look forward to discussing your wedding with you.
Four Points by Sheraton Melbourne Wedding Venue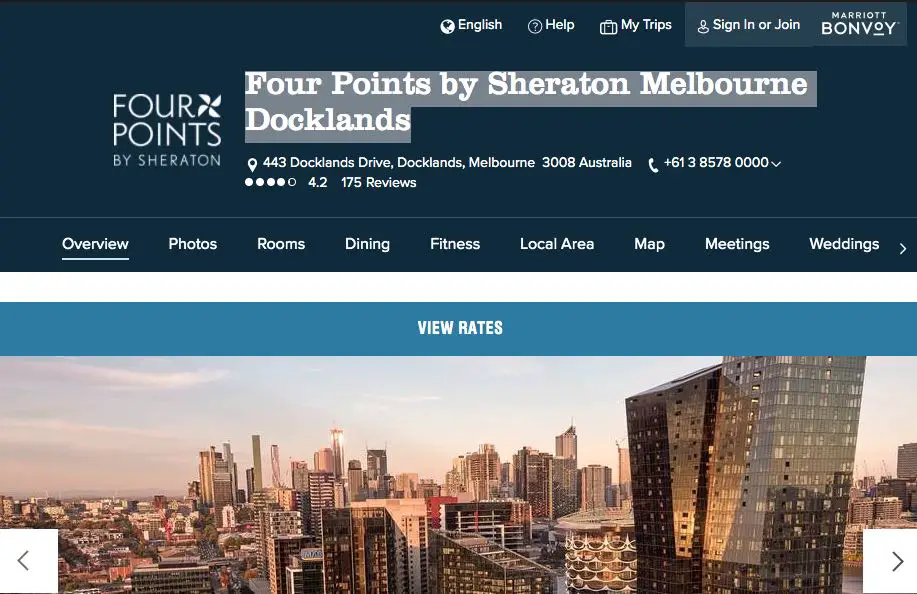 marriott.com
1385780000
For A Wedding Experience as Unique as You
We're committed to your dreams coming true, with expert professionals who are dedicated to getting every last detail right. This experience also means that we're on top of the latest trends in cuisine and décor. We know vendors with impeccable histories of bringing wedding ideas and venues to life. And we're always open to trying something new and fun
Your Big Day
Every great love story is remarkable. One of a kind. You'll never forget how you met, your first kiss or all of the other reasons you knew this was true love. Whether this is your wedding day, vow renewal or anniversary, your walk down the aisle should be as distinctive as your love for one another. You know what you want from your wedding or commitment ceremony, and our planning experts can bring your vision to life. We can help you find the perfect venue, the ultimate wedding theme, floral arrangements and everything leading up to your big day and beyond.
Au79 Cafe Wedding Venue Melbourne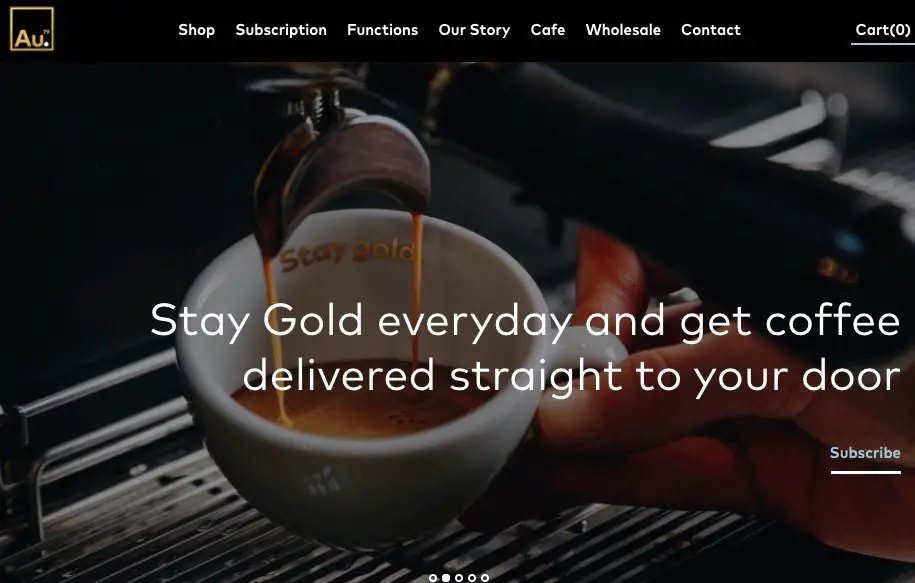 au79cafe.com.au
1394290138
Our Story
Out of a humble garage in Abbotsford, the vision of Au79 – to create one of Melbourne's premier cafes – was brought to life.
The simple idea was to share our passion for coffee, thus having a roastery on-site and to source the best coffee beans from all around the world. Driven by a very passionate and dedicated team, it quickly turned into an ambitious project, where the same values were implemented into every corner of the cafe. Our new dream then became – to be of Gold Standard in everything we do. Thus, an on-site bakery, patisserie, chocolatier as well as function space were added to the picture. Seating over 200 guests, the fantastic fairy tale came to fruition. Now every day we get to share this story with our customers and guests and can't wait to continue this journey with every one of you.
Venue Hire
For the exclusive use of Au79, a venue hire fee is applicable.
This is inclusive of:
– 2-hour bump-in and out before the start of event and post conclusion time
– Bose Sound System with six stereo speakers and two microphones.
– The fully functional bar area
– Lounge booths set with round timber tables and decor pieces
– Fully functional dance floor with adjustable spotlights
Fair Field Boat House Wedding Venue Melbourne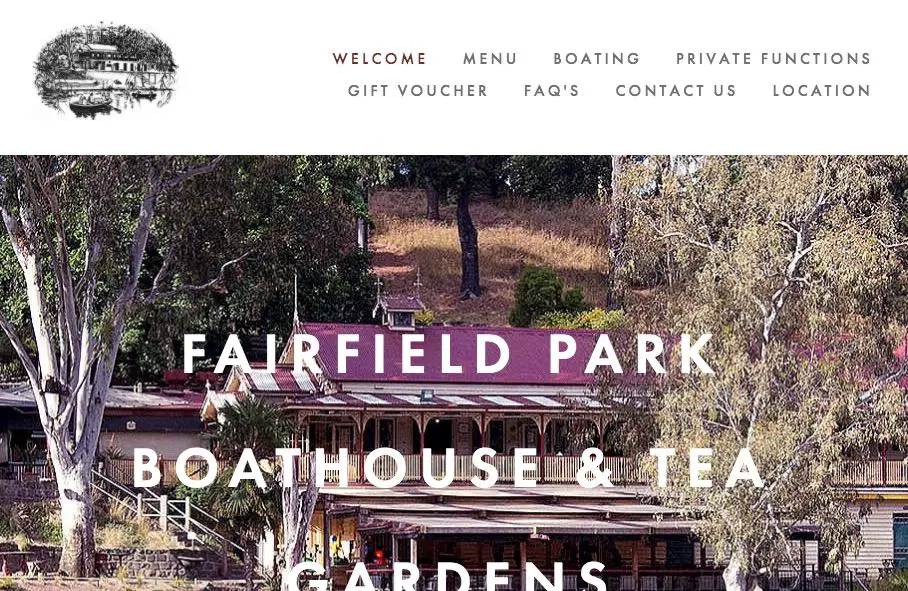 fairfieldboathouse.com
1394861501
A Place For A Memorable Celebration
On balmy nights the river breeze gently fans the veranda and southern terraces which overlook the meandering Yarra. In this relaxed atmosphere and picturesque setting, we have a long history of providing wedding services and receptions. We would love to be a part of your day.
The Package
We offer a dedicated ceremony area to host your celebration with a wet weather alternative. The Bridal party are welcome to use the boats for photo opportunities after the ceremony, complimentary from us. You may even treat your guests to an outing in our fun Thames Rowing Skiffs at a small charge!
On those chilly days and nights, we batten down the transparent blinds on the decking and veranda, stoke up the heaters to make you comfortable. Our two reception areas have your audio needs covered with a microphone and speakers. 
We offer an attractive range of functions and beverage choices to fit your occasion and suit your budget. Please see our Wedding Package below.
We are happy to answer any further questions or quote your needs. We aim to make your big day memorable for you and your guests because we know how important it is for everything to go like clockwork.
National Gallery of Victoria Wedding Venue Melbourne 
ngv.vic.gov.au
1386202222
NGV TEMPORARY CLOSURE
From our team here at NGV, we're sending our best wishes to our community during this challenging time.
Following the latest public health directions from the Victorian Government, the NGV is temporarily closed to the public.
We encourage you to visit our website and follow our social media for updates.
We are grateful for the loyalty and understanding of the NGV community and hope to welcome you back soon.
ABOUT THE NGV
The National Gallery of Victoria (NGV) is the oldest and most visited gallery in Australia. Situated over two magnificent buildings – NGV International and NGV Australia – the gallery hosts a wide range of international and local artists, exhibitions, programs and events; from contemporary art to major international historic exhibitions, fashion and design, architecture, sound and dance.
Founded in 1861, today the NGV holds the most significant collection of art in the region; a vast treasury of more than 70,000 works that span thousands of years and a wealth of ideas, disciplines and styles. It is a collection that is yours, and it's free! We warmly welcome you to share in these riches and the many activities, exhibitions and events developed at the NGV for us all to enjoy.
Lux Foundry Wedding Venue Melbourne 
luxfoundry.com.au
1393878075
Our Story
Housed in a heritage-listed building, Lux Foundry is a bustling warehouse cafe in the back streets of Brunswick.
Serving locals for over ten years, our modern menu offers innovative dishes using locally sourced ingredients.
Our expansive courtyard is perfect for sunny days and is also pooch-friendly. Our beans are by Proud Mary, and we're passionate about supporting our excellent local suppliers.
About Lux Foundry
Housed in a heritage-listed building, Lux Foundry is a bustling warehouse cafe in the back streets of Brunswick.
Serving locals for over ten years, our modern menu offers innovative dishes using locally sourced ingredients.
Our expansive courtyard is perfect for sunny days and is also pooch-friendly. Our beans are by Proud Mary, and we're passionate about supporting our excellent local suppliers.
Our Building
Built-in 1889 our heritage-listed warehouse was the former Brunswick Gas & Coke Company. It is the last retort house to remain from several gas-making works built in the nineteenth century around Melbourne.
The Lux Foundry purchased the site in 1906, and the warehouse served as the company's workshop for making their popular Lux brand stoves and ranges until the late 1950s when the Ferrier Company took over the firm.
Why have your wedding at Lux Foundry
Lux Foundry is a fully licensed cafe and function space located in a unique heritage-listed building.
Located on Hope Street, it's a roomy escape from the hustle of Sydney Road.
Our open space inside with soaring ceilings and room to move is an ideal venue for functions, and our expansive front courtyard is a sun-drenched space where you can kick back with a glass.
The Industrique Wedding Venue Melbourne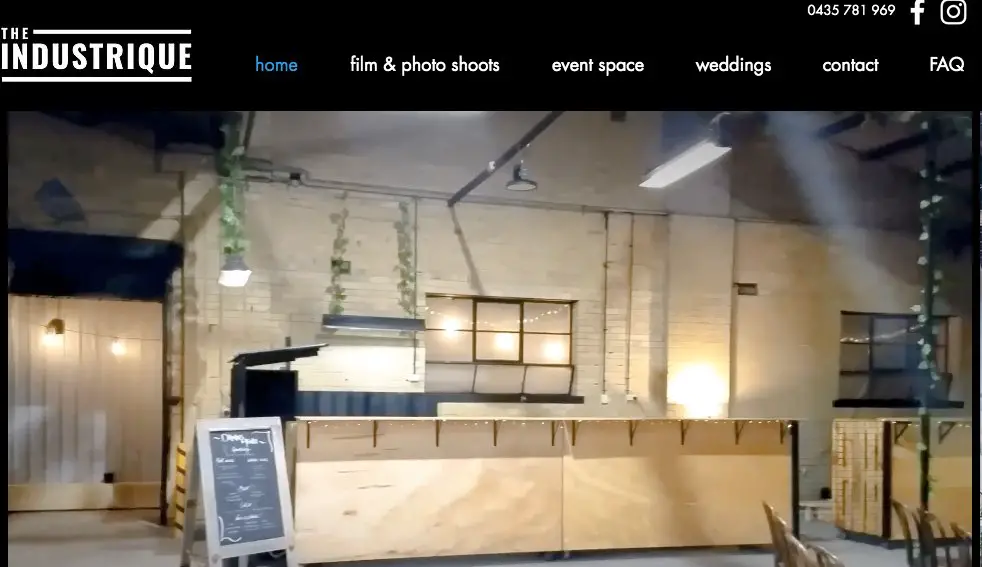 theindustrique.com.au
435781969
Melbourne's New Industrial Warehouse Venue
Having a floor space of 1250 square metres means we can still host hundreds of patrons seated or standing, whilst maintaining social distancing rules.
550 standard capacity with the ability to host up to 900 by arrangement.
​One thousand two hundred fifty square meters of industrial warehouse space - the perfect blank canvas for your wedding, live music event, private or corporate function, exhibition, film shoot, photo shoot or any other creative project. The Industrique has been designed as a completely versatile space, allowing you full flexibility to create the perfect set up for your event or project - big or small. 
Having a floor space of 1250 square metres means we can still host 300 patrons seated or standing, whilst maintaining social distancing rules (550 standard capacity seated & standing)
You won't find a more unique, affordable venue of this size in Melbourne. 
​Our Ceremony Package - $35 per guest
This Includes:                                  
-8 hours of venue hire and beverage service including ceremony, reception & dancing till 1 am
-1-hour ceremony including ceremony arch, ceremony chairs, 2 barrels & signing table
-Private bridal room
-Venue manager and bar staff (including two meetings with venue manager before your wedding)
-Venue furniture including cocktail tables, indoor & outdoor bar furniture and glassware
-Sound system, DJ equipment and our in-house sound technician to operate the sound for your wedding
-Set up, pack down and clean up
​Minimum spends  
Fridays & Sundays $4,500
Saturdays $6,000
Any other day (except public holidays) $3,500
 The Industrique is a 1250 sqm, 550 capacity (seated & standing), licensed industrial warehouse venue located just 20 minutes from Melbourne's CBD. The Industrique has been designed as a completely versatile space, allowing you to choose how the platform is set up for your ceremony, wedding and after-party. Featuring 88 square metres of south-facing windows, it boasts a tonne of natural light providing many magical photo opportunities with Harmony Park and the Velodrome right next door. The rustic, industrial feel also adds to its multipurpose charm. It's sleek and simple without compromising its aesthetic appeal.
Select one of our catering packages or bring in your chosen caterers. Food trucks or stalls are also a great option as they can drive straight into the fully enclosed warehouse.
​Contact us to discuss your needs, and we would love to host your big day!
Scotchman's Wedding Venue Melbourne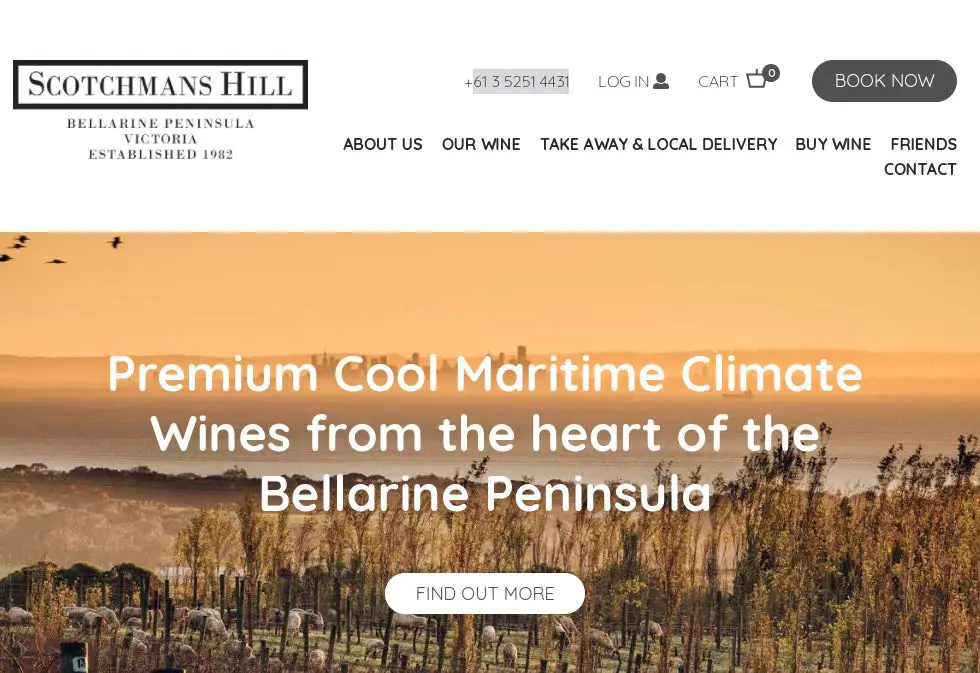 scotchmans.com.au
1352514431
ABOUT US
Established in 1982, Scotchmans Hill is located in the heart of the Bellarine Peninsula. A producer of premium cool maritime climate wines, Scotchmans Hill, has been a leading local winery for over thirty years and is rated among James Halliday's Top 100 Australian Wineries.