With the rise of modern technology, couples across Australia are putting more emphasis on capturing their wedding on film. While photography is still one of the most popular and important elements of a wedding, capturing your day on film will immortalise laughter, joyous tears, and those raw emotional moments that make weddings such a special, memorable occasion.
If you are located in Melbourne, Victoria and on the hunt for a highly sought-after wedding videography studio to shoot your big day, you've come to the right place! To get you on your way, we have compiled a list of the top 20 most popular wedding videographers Melbourne has to offer, as ranked by their customer reviews across the internet. You never know, your dream videographer could be included in this list.
We've searched high and low for the best
wedding vendors
and inspiration for your Sydney wedding. Discover Melbourne's best wedding photographers and Melbourne's best wedding planners all right here in our Melbourne wedding planning guide. Looking for more Melbourne wedding inspiration? Search through our fabulous Melbourne real weddings to inspire your big day!
Add a header to begin generating the table of contents
Wild Romantic Wedding Videography Melbourne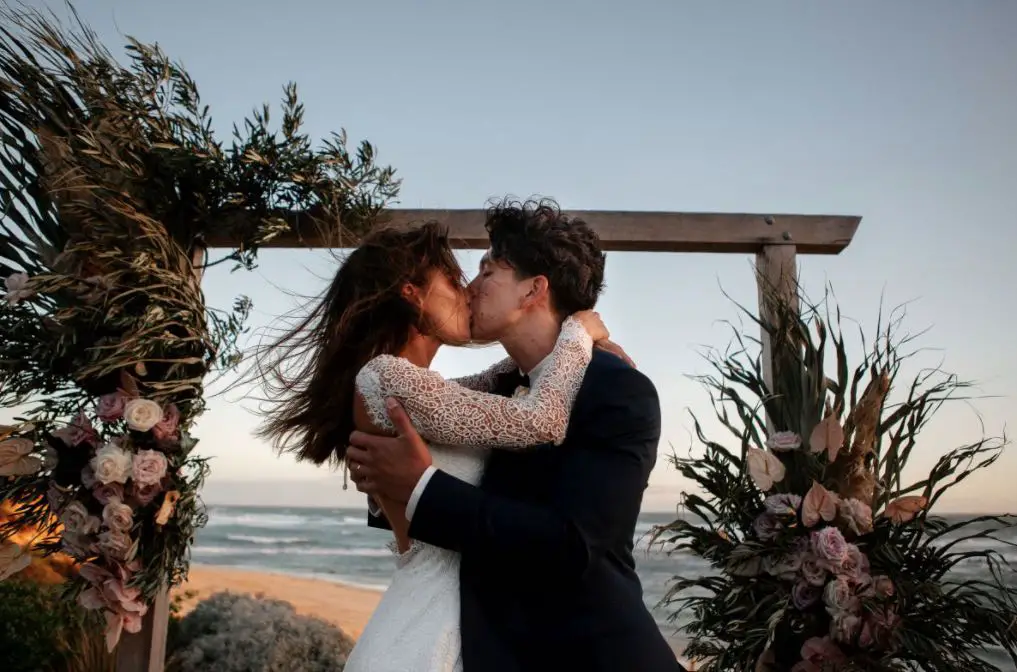 Call Elle today on 0434 484 811 or on info@wildromanticphotography.com
Of earth and salt, petal and pearl, of sweeping horizons that sing forever, we bring to life the passion and authenticity of true romance and capture moments that you will cherish forevermore...
We are passionate about telling the story of your wedding day with original and romantic videography that's made to last a lifetime.

Our creative collective specialises in documentary-style videos that express love, joy, community and connection.
Our wedding videos look beautiful, but they're raw and genuine, too – with timeless landscapes, divine portraits, colourful fashion shots and dreamy reportage.
We're all artists, and our clients are our muses. Based in Melbourne, we can find the beauty in locations across the world, as well as those closer to home. We've shot on windswept beaches and city rooftops, in secret gardens and historic homesteads.
Wild Romantic offers bespoke photography packages that perfectly match your needs.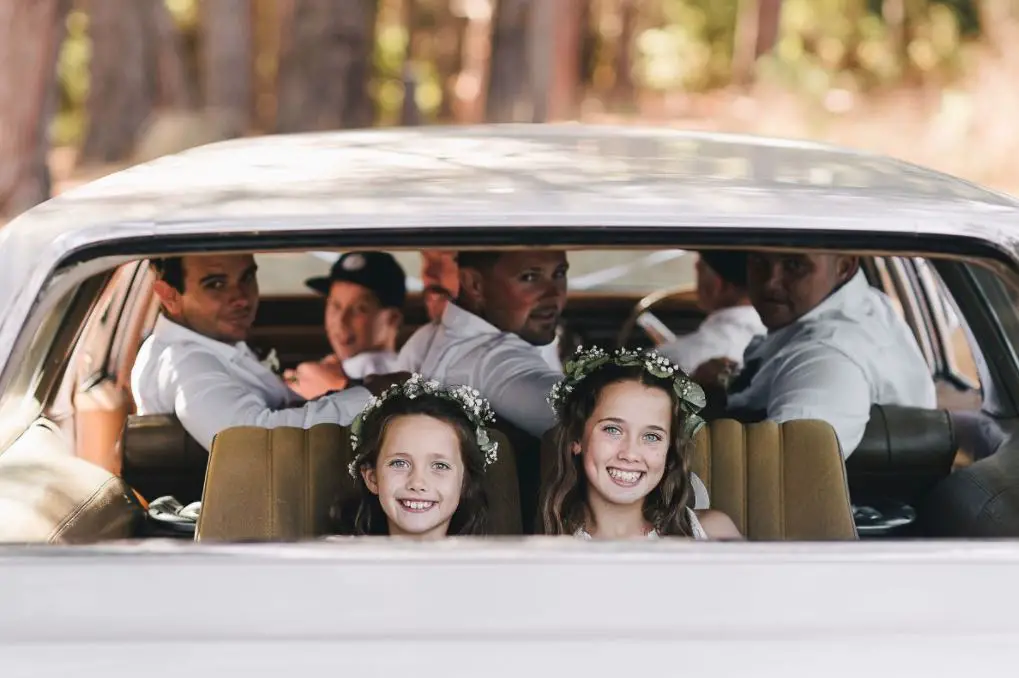 From quaint weddings in Sydney to lavish weddings in Melbourne – our professional wedding videographers are trained to capture those priceless candid moments of love, laughter and joy. We even offer pre-wedding photography should you wish to proudly display your love through photos on the special day.
Wild Romantic Photography is a collective of inspired artists, photographers, videographers and dreamers who are passionate about capturing precious moments that will speak to your heart forever. Our creative documentary style photography packages are meticulously tailored to the unique elements of your special day and include beautiful retouching of the memories we photograph to instil blissful nostalgia.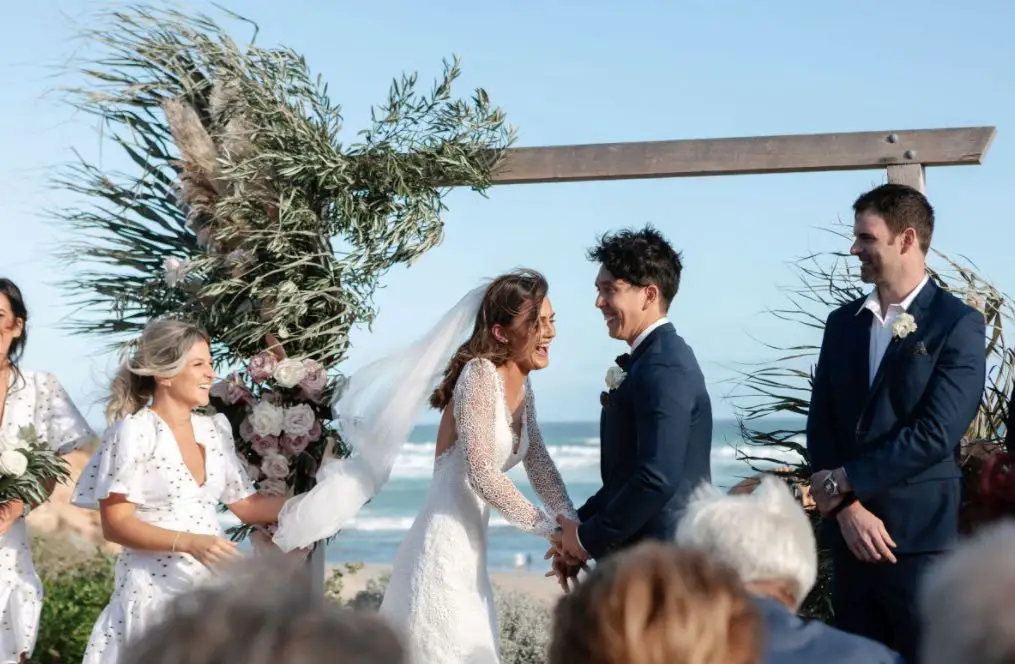 Call Elle today on 0434 484 811 or on info@wildromanticphotography.com
Vidico Wedding Videographer Melbourne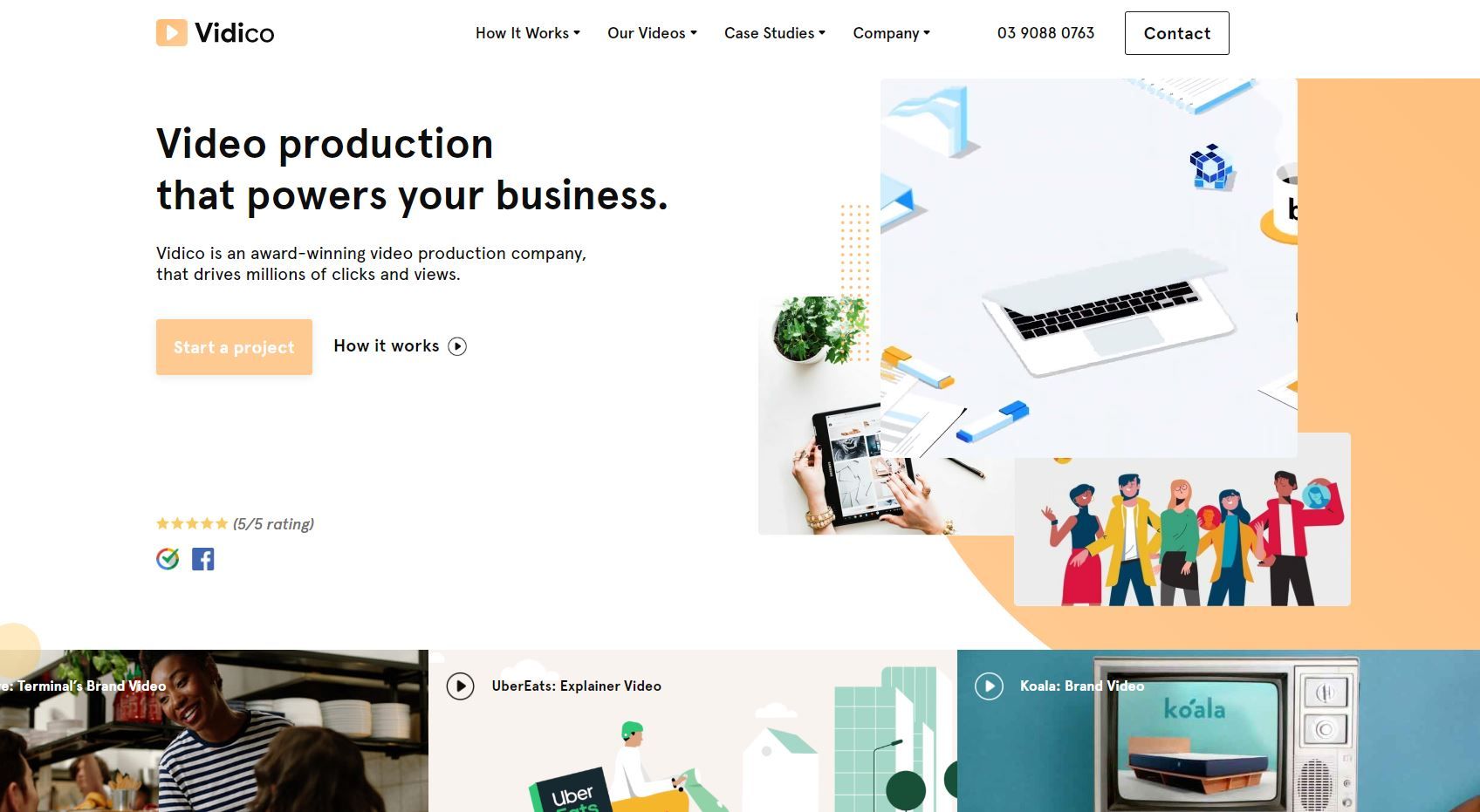 vidico.com
1390880761
We're making product complexity disappear.
It was all started by the Pirone Brothers (our founders Michael and Evan), who set out to bring clarity to complex concepts and technical ideas.
They put together a talented team of technologists, designers, cinematographers, and directors who today collaborate with a variety of clients in the DTC, hardware, and software sectors.
End-to-end and according to preference is how Vidico approaches video production. In addition to meticulously storyboarding each video, we employ storytelling techniques that have been proved effective across hundreds of videos.
Across animation, we then team up with some of the most recognised illustrators in the world. For live-action, our videos are then shot with the same cameras used on your favourite Netflix shows, and for good reason — we're obsessed with high-quality work, and video content that performs well above expectations.
Since the beginning, Vidico has had a penchant for working with category leaders. Our list of 200+ clients include Square, Amazon, Uber, Samsung, Koala, Airwallex, Mobike and Digital Ocean.
With over 1.1 billion views in the last twelve months, it's highly likely you've seen our videos if you're a resident of the US, Canada, UK or Australia — that excites us, and also makes for great conversation too. In our five year history, we've only ever received reviews that were five stars.
Visual Production Agency Wedding Videographer Melbourne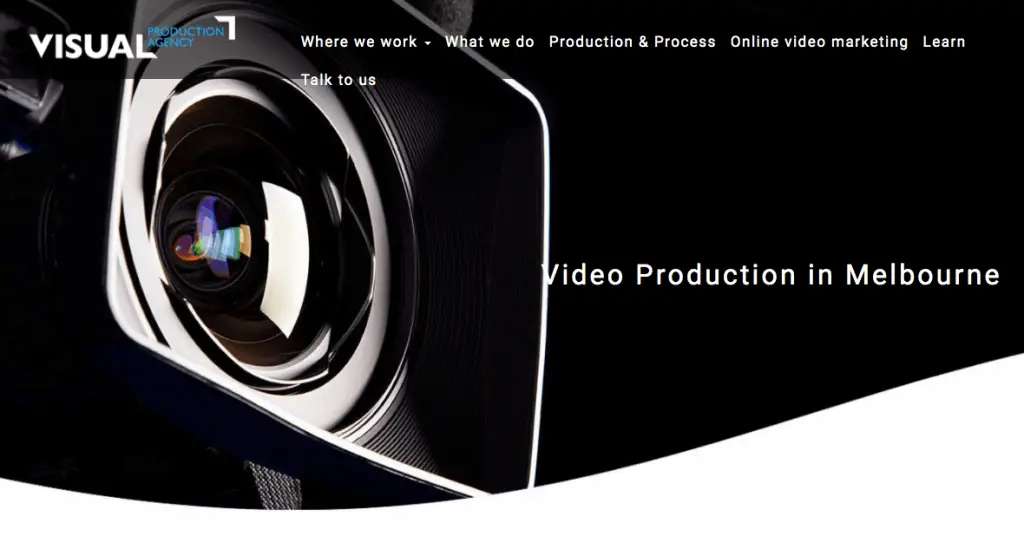 visualproduction.com.au
1393510002
Video boosts every communication. From TV advertising and corporate presentations to drone footage and online marketing, Visual Production Agency creates Melbourne's best quality video content.
STOP PUTTING IT OFF - MAKE YOUR CORPORATE VIDEO THIS WEEK
Want a knock out video which will power up your marketing but won't cost the earth? If you have the message, we have the place to make your video happen!
In Essendon, Visual Production Agency offers a fully equipped and professionally manned Green Screen studio. With a wide range of TV cameras, lighting and sound equipment, and a cutting-edge post-production room, you may create a promotional, social media, or web video - or a TV ad - this week!
If you have the ambition, the time to take your business to the next levelhas arrived. We have 3 great packages matched to your budget.
LAI Video - Wedding Videographer Melbourne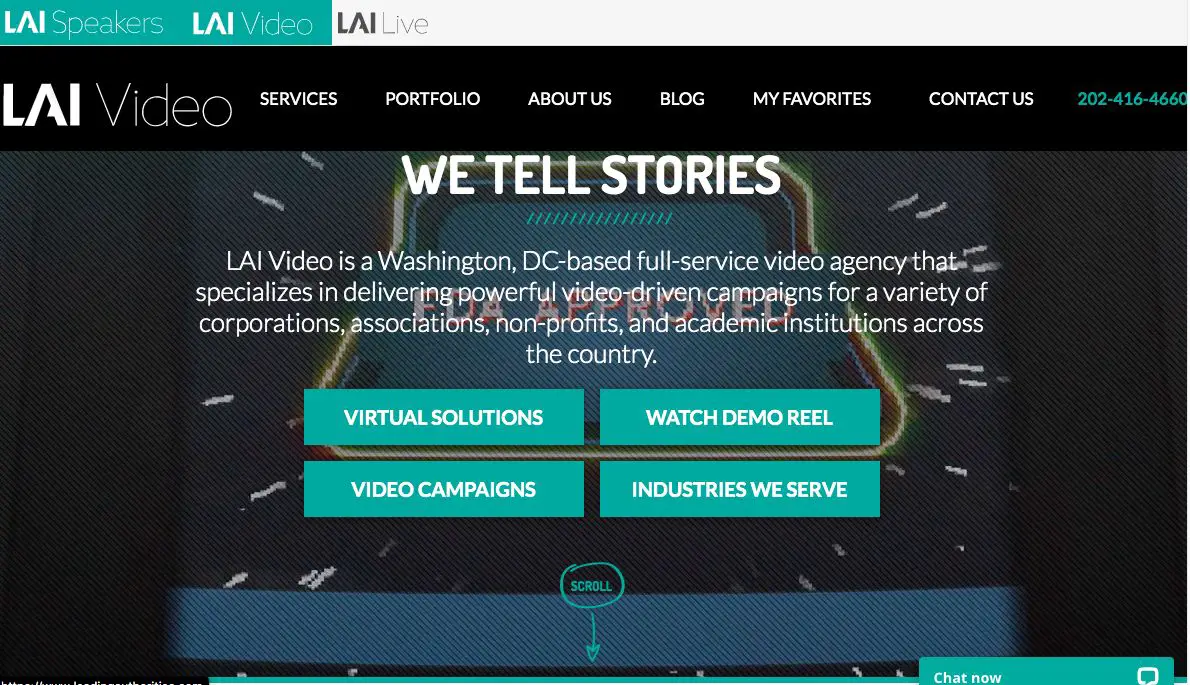 laivideo.com
2028164610
Virtual Marketing Solutions
As unprecedented circumstances arise, it's important to have effective virtual communication solutions to ensure your marketing messages are delivered – even when social distancing.
Even when our cinematographers are offline, LAI Video is delighted to provide a variety of other services to support your immediate needs or reevaluate your long-term objectives.
WE MAKE VIDEO CAMPAIGNS
LAI Video specializes in video-centric campaigns to get the word out. The kind of campaigns that attract action, create change or make something matter. Whether you're educating a targeted group of movers-and-shakers or raising awareness to the masses, we help you write your story, tell it and roll it out.
PITCHING PROSE
Before we become storytellers, we investigate. We get to know our partners and the pending problem. We determine demographics. Sling together sounds. Pitch prose. Invent idioms. We establish a hook—a hashtag—so irresistible that we can draw the right eyeballs, but also deliver a satisfying tale.
Corporate Video Productions- Wedding Videographer  Melbourne

corporatevideo.com.au
1396755747
Are you after high quality video production to showcase your business and boost your brand? If you're the brains behind a smart brand, you'll know that these days, video production is very much the way forward.
Whether it's a website video, event coverage, promotional videos or training videos…
Corporate Video Productions provides flawless, well executed video content that does its best to drive home your point. Corporate Video Production Assistance for Clients in Melbourne and Beyond
Assisting smart businesses to communicate their message with video production in Melbourne and beyond. Call us today if you need training videos, real estate videos through to promotional videos, event filming and live streaming.
Adding a contemporary touch to classic video production expertise
The team at Corporate Video Productions in Melbourne has been making first-class videos since 1985, long before "media" became fashionable. Our founder, David Phelps, opened the doors following a glittering thirty year career in communications, working for global production houses such as the BBC and Sky News in England, and Australian icons like Channel 9 and Channel 10.
Cloak Room Media -  Wedding Videographer Melbourne cloakroommedia.com
VIDEO PRODUCTION MELBOURNE
Cloakroom, which began as a creative collaboration between a filmmaker and a photographer, quickly grew to encompass a full-service production crew with years of industry expertise and cutting-edge tools.
Together our team services creative individuals, small businesses, agencies and large corporates – working as one to produce uniquely beautiful content. With a wealth of options available from freelance camera operators, Freefly Systems MoVi and Tero technicians to full service video production, Cloakroom Media has what it takes to get your idea from the page to the screen.
We don't just deliver beautifully crafted videos, we develop video content strategies & campaigns that help amplify your video across the digital media landscape. We are ever curious and always hungry, we are Cloakroom Media.
Online video content is the future of content marketing.
Video production is at the heart of what we do, so it goes without saying that we will work end to end to not only develop an engaging and insightful creative message for your audience, but to deliver that message in a moving and beautifully original way. We are a proud team of creative thinkers who also happen to be highly practical owners and operators of world class filmmaking equipment and we think that sets us apart as a dynamic and highly effective team.
Creativa Wedding Videographer Melbourne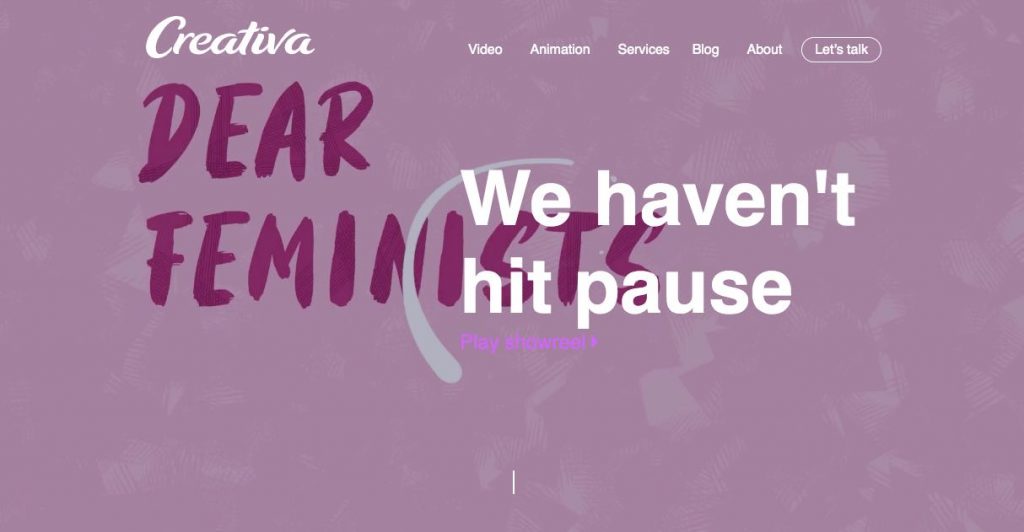 creativa.com.au
1399991331
Wonder
We see wonder in the world. We aim to arouse intrigue, fascination and awe. We're curious, playful and we always ask why?
Optimism
Where there's a will there's a way. At Creativa, we see the upside of any situation, the opportunity in every problem. Your next best solution is just around the corner.
Warmth
At Creativa we understand that good relationships and human connection are what make a good day great. That's why we're always friendly, approachable and ready to help in any way we can.
Visual Culture Wedding Videographer Melbourne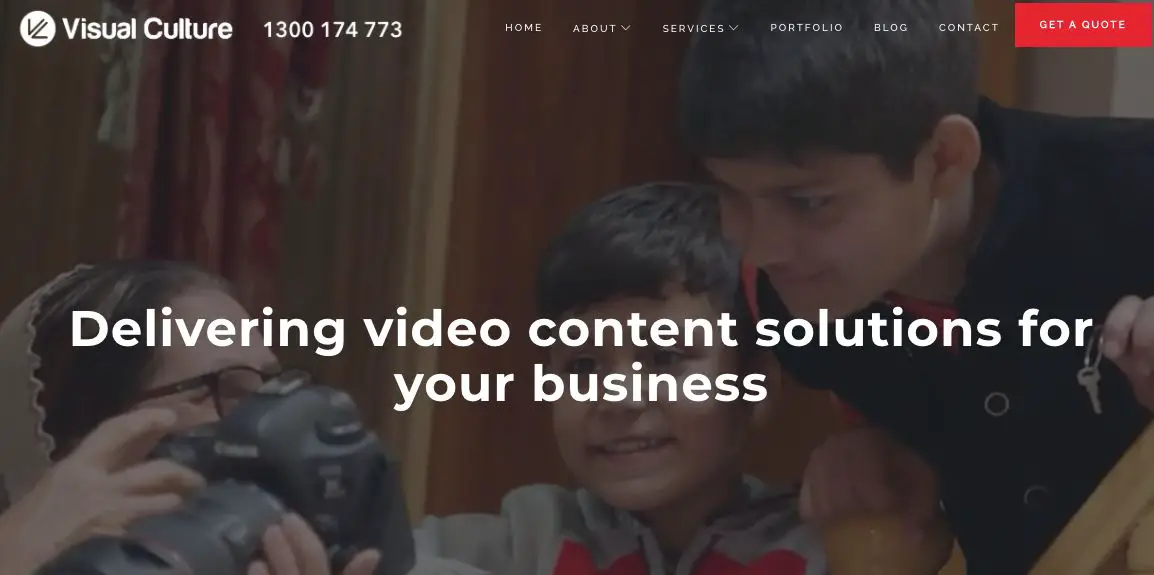 visualculture.com.au
1397763681
Melbourne video production services
At Visual Culture, we produce engaging video content that resonates with your audience.At Visual Culture, we produce engaging video content that resonates with your audience. We deliver stories with purpose, inspiring emotional connections and sparking action.
Our aim is to make the roles of Marketing and Communications professionals easier through the implementation of intuitive, creative and reliable full-service video production.
ADVERTISING & TELEVISION PRODUCTION
Television is without doubt still the king of all mediums. Marketing yourself through TV is a two-prong strategy. Step one is making the video, step two is placing it on TV in the slots your customers will see it. Let us help.
EVENT COVERAGE
Planning a big seminar or event? Let us help capture all the action on video. From basic one camera shoots to full blown productions.
BRANDED CONTENT & SOCIAL VIDEO
Been seen, be heard, be shared! Are you keeping up with the social game? Does your brand utilise these avenues to maximum effect?
SAFETY TRAINING VIDEOS
Safety in the workplace is not something to take for granted. Your workplace will no doubt house a very specific health and safety message. Protect your staff with a tailored staff induction, instructional or education video.
SALES & PROMOTIONAL VIDEOS
Your special product or service can languish on a shelf or it can be showcased to a wide audience using the power of video marketing. Don't get left behind.
Neuralle Wedding Videographer Melbourne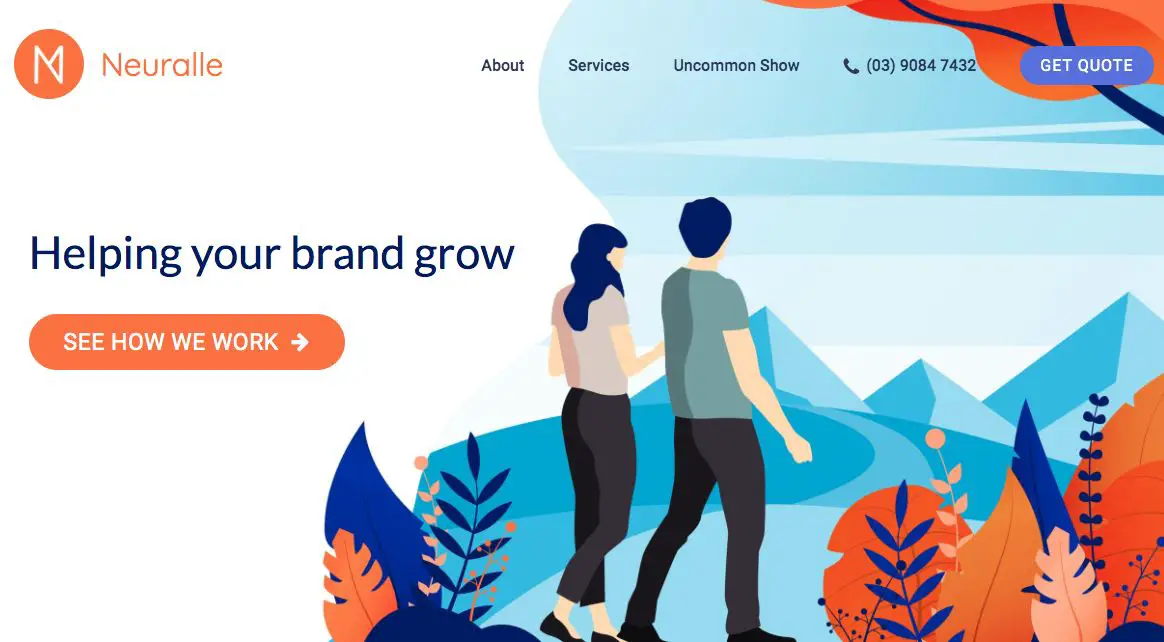 neuralle.com
1390847432
We are practitioners of attention. Operating a media asset has provided us with a unique skillset as practitioners in the industry. Our podcast is the perfect place for testing before we implement with you.
Decentralised teams
We distribute our team to offer a superior service challenging the agency model of old.
Ready & supportive
We are available for regular contact over channels, like Slack.
Transparent pricing
We showcase our pricing openly, and don't lock you into contracts.
Neuralle is a decentralised agency
That means we apply the full gamut of tools available as practitioners of brand, with teams situated around the world, helping you grow in the process.
Media Light Studios Wedding Videographer Melbourne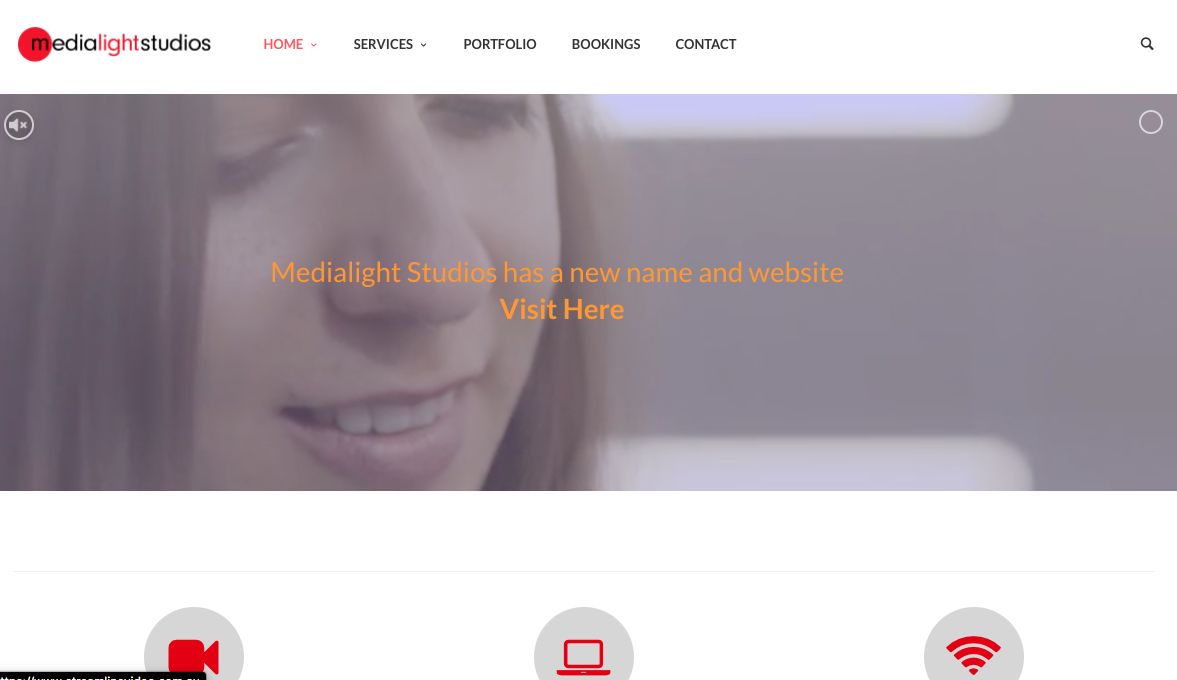 medialightstudios.com.au
422269146
VIDEOGRAPHERS
We have professional HD and Ultra HD 4K video cameras. Melbourne video production have experienced videographers on all our jobs.
EDITING
We love to edit! We can film your projects and edit the project to your liking.  Also, we are just as happy to take your footage – HD or iPhone – and bring it to life!
LIVE STREAMING
Reach your audience no matter where they are. Broadcasting an event is becoming more and more common. Its easy and affordable.
What We Do
Medialight Studios, Video Production Melbourne, is an online production company producing corporate videos, promotional videos, social media content, live broadcasting and much more. Our aim is to make the process of video production easy and fast. In addition, we have an online quote service that will give you a price usually on the same day! try it out now!
Poached Egg Pictures Wedding Videographer Melbourne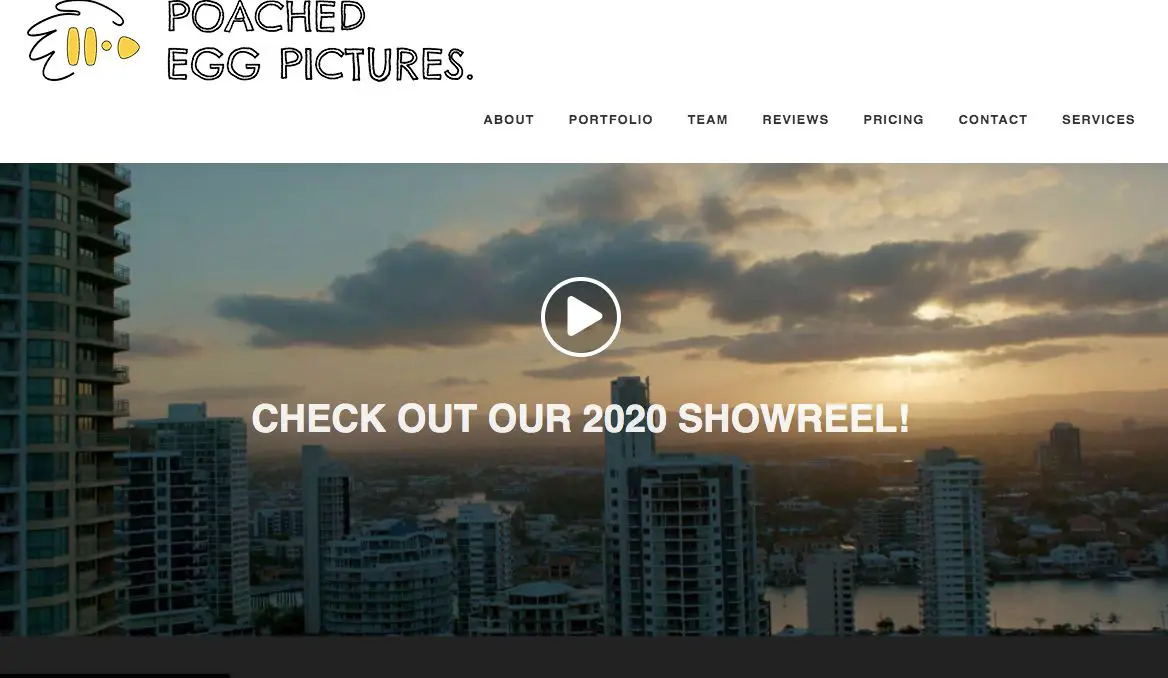 poachedeggpictures.com.au
1401494048
We've been creating stories together since 2012 and provide the full range of services: writing, producing, directing, shooting and editing.
We will support you through the video creation process so that your message is clear and content has impact. Our promise is to deliver your high quality videos on time, on budget, and with honesty and care.
Social Media Cut Downs – Did it even really happen if it wasn't shared on Social Media? We make sure your videos are optimised for all aspect ratios so they look great in landscape, square and portrait.
Training – Teaching through videos is both efficient and flexible and online content allows your students, staff or customers to refer back to the content for a quick refresher.
Short Films – We love what what we do and sometimes we just have to get out there and tell our own stories.
MediaLink Productions Wedding Videographer Melbourne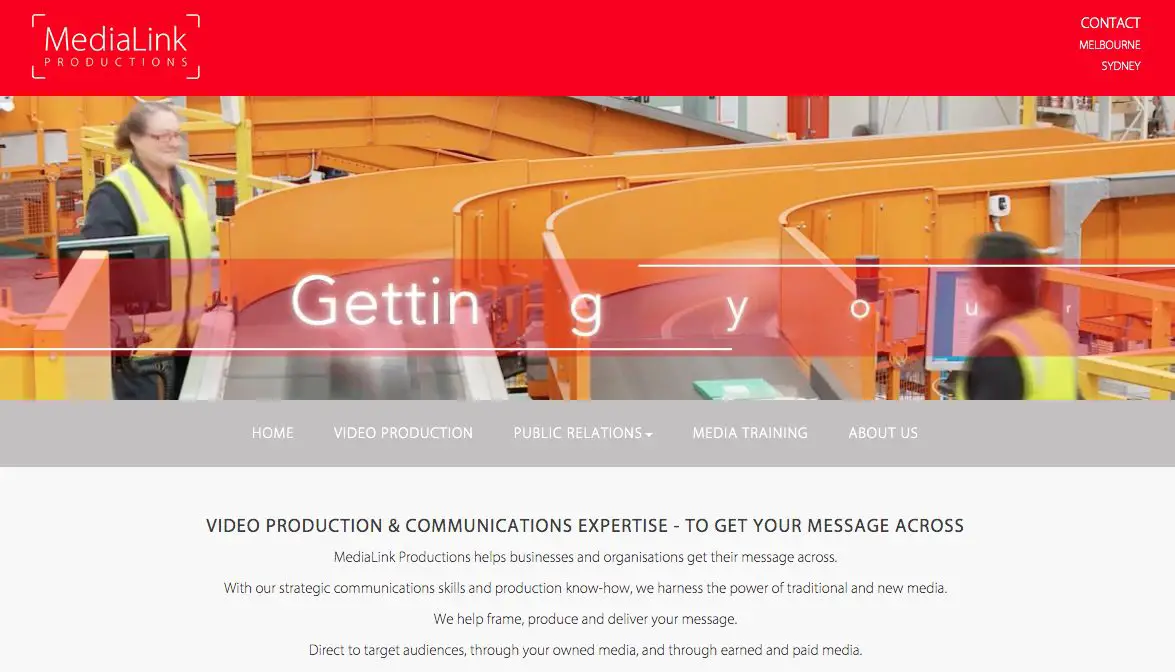 medialinkproductions.com
61291886289
To spread your message, use our expertise in video production and communications.
MediaLink Productions assists companies and organisations in spreading their message. We leverage the potential of both traditional and new media through our expertise in production and strategic communication. We work with you to develop, produce, and deliver your message.
Through your owned media, your paid and earned media, as well as directly to target audiences. We employ Mainstream, Social, New Media, and PR to spread your message, from media training to video production.
Melbourne Business Video Production- Wedding Videographer Melbourne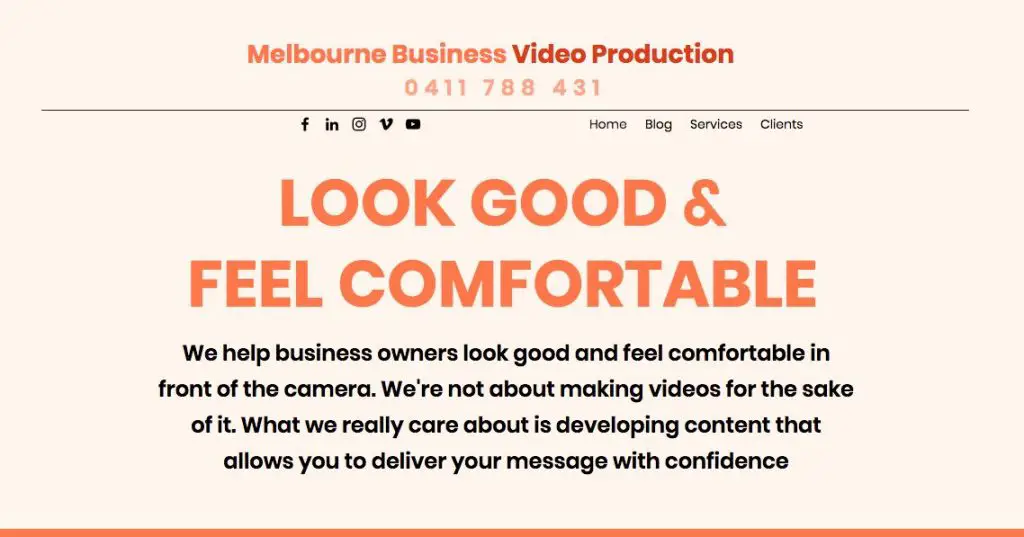 melbournebusinessvideoproduction.com
411788431
LOOK GOOD & FEEL COMFORTABLE
We help business owners look good and feel comfortable in front of the camera. We're not about making videos for the sake of it. What we really care about is developing content that allows you to deliver your message with confidence
RANK HIGHER IN SEARCH ENGINES
YouTube is the second largest search engine in the world. And even better? It's owned by the largest search engine in the world, Google.
Your videos can help your website get ranked highly for keywords that you'd never be able to achieve through traditional SEO. Although marketers have known about this powerful perk for years, it's an avenue that many aren't yet fully exploring. If you start now, you'll be ahead of the game.
KEEP PROSPECTS ENGAGED
The average user spends 88% more time on a website with video and viewers retain 95% of a message when they watch it in a video compared to 10% when reading it in text. There really isn't a better medium to get your message out to your audience.
BUILD A RELATABLE BRAND THAT PEOPLE WILL LOVE
Right now marketing is all about people… The people behind the brand story, the people behind the product and service.
Video marketing allows your prospective customers to see behind the scenes, it allows you to humanise your business and connect directly with your audience. It can be used to teach your audience how to do something, to demonstrate your expertise and knowledge and to showcase your products and services.
iTV Production - Wedding Videographer Melbourne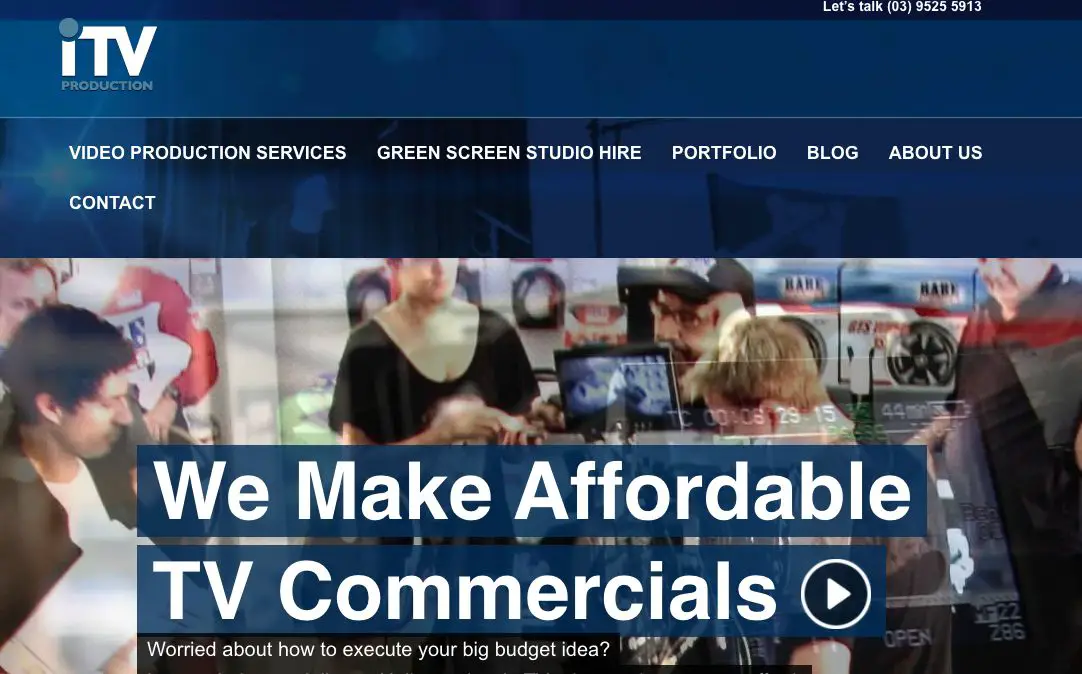 itvvideoproduction.melbourne
1395255911
iTV Video Production Melbourne
Welcome to iTVVideoProduction.Melbourne, we come from an advertising and television broadcast background. We believe in high-quality video production is not just for TV, but now for anyone who wants to be seen as a cut above the rest. Intelligent, professional and TV industry experience sets us apart from the rest.
Is your business using video for marketing purposes? What kinds of content does your website feature? Did you know that the inclusion of video on a landing page increases conversions by up too 80 percent? After watching a company video, 64 percent of people buy a product online. These are just a few of the reasons why quality video can help you accomplish your goals.
If you want to make the most of this promotional approach, you should look for the right video production company. There are many service providers but only a few can offer exactly what you're looking for.
Are you looking for high quality video that is on-brand? You've come to the right place! With years of experience and adherence to the strictest industry standards, we give our customers high-quality finished products that are innovative, engaging and highly effective in terms of inbound marketing.
Flex Media Films - Wedding Videographer Melbourne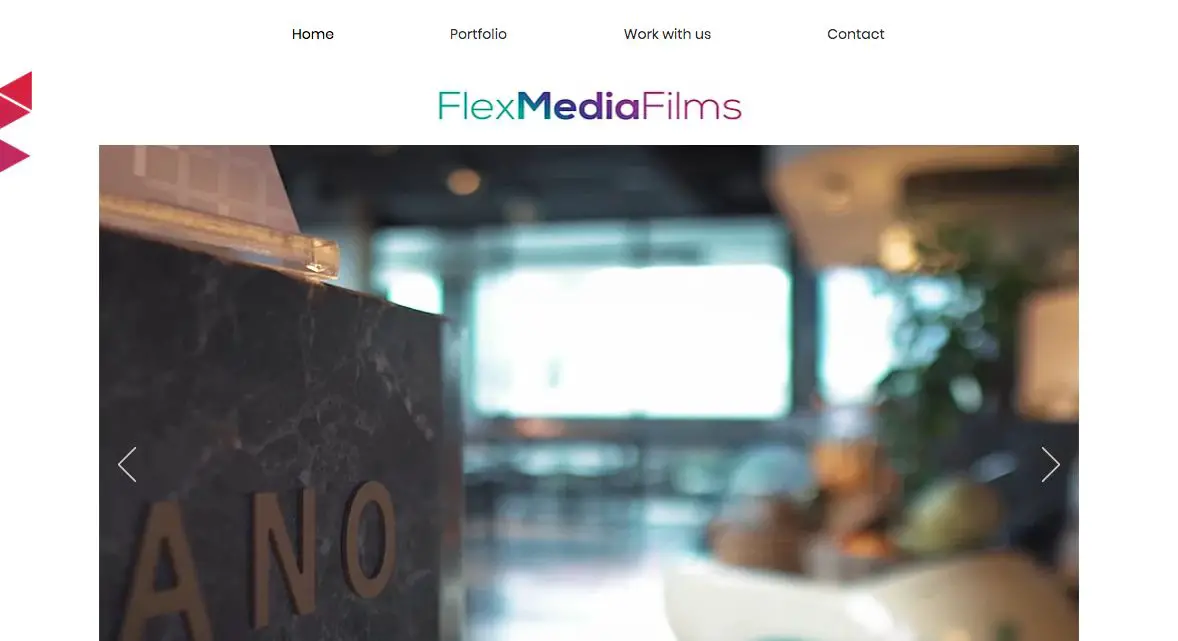 flexmediafilms.com
416520160
Melbourne based
A video production company filled with a team of passionate individuals who want to make a difference in the world of filmmaking. We expertise in making compelling and effective video production solutions for businesses. We help brands to achieve their full potential through the art of videography and photography,
Pre Production
As one of the most challenging stages in any project, we specialize in providing Pre-Production to our clients. With our team of experts, rest assured that your visual content will be nothing short of exceptional
Creative Development
When it comes to Creative Development, you can count on us to continue working until it's exactly what you're looking for while still staying within your timeline and budget. If you have questions, contact us today.
Post - Production
With a team dedicated to Post-Production, we guarantee to provide the highest quality result for all of our clients. No matter what type of project you're looking to create, we're here to make it reality.