Such a special and intimately personal time of your life; if you don't capture it properly you may regret this forever.
There are few bigger regrets than not choosing the right wedding photographer in Melbourne and losing forever those magical and irreplaceable moments from that one day.
These people need to be trusted with such an important story; how do you know which one is the right one? You want to remember every laugh, kiss, secret smile and all the tiny details, and you also want to see all of the ones you miss the first time around.
It is a big job and an important responsibility.
Look through galleries for a style that you love, but it pays to also meet with your photographer and get a feel for how they work and how they will fit in on your wedding day.
You want someone that puts your guests at ease and listens to what you want, but also guides you when needed and solves problems on their feet, because little hiccups always arise during a wedding.
We have put together our list of the best wedding photographers in Melbourne , based on their reviews from clients and those all-important recommendations from their peers in the industry.
Check out our list below and prepare to fall in love all over again.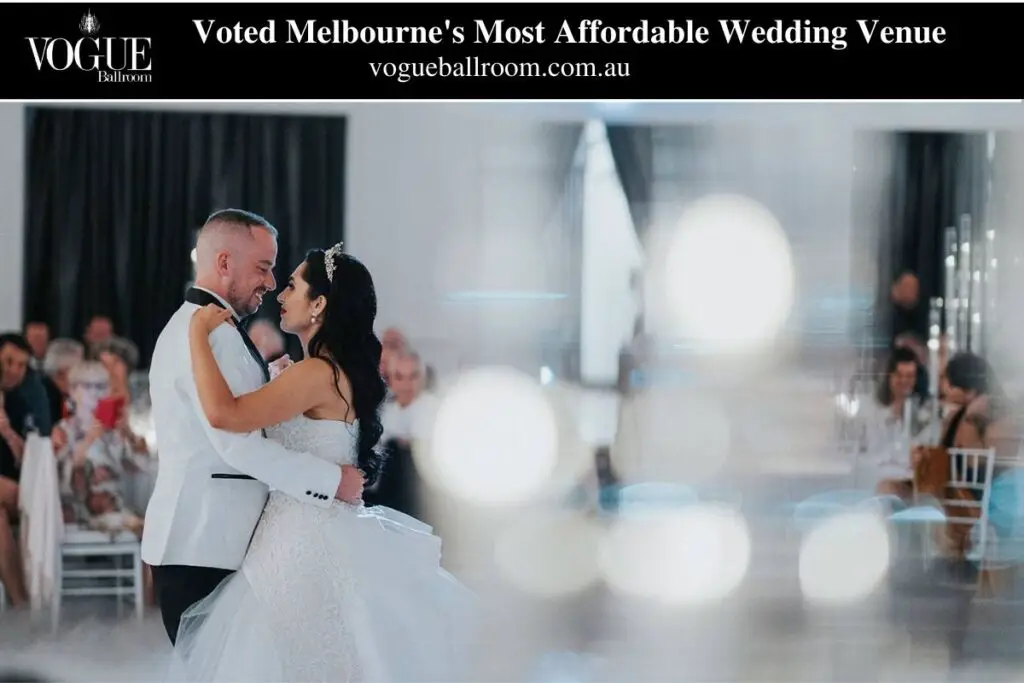 Add a header to begin generating the table of contents
Here is our list of the Top Wedding Photographers in Sydney
Wild Romantic Wedding Photography Melbourne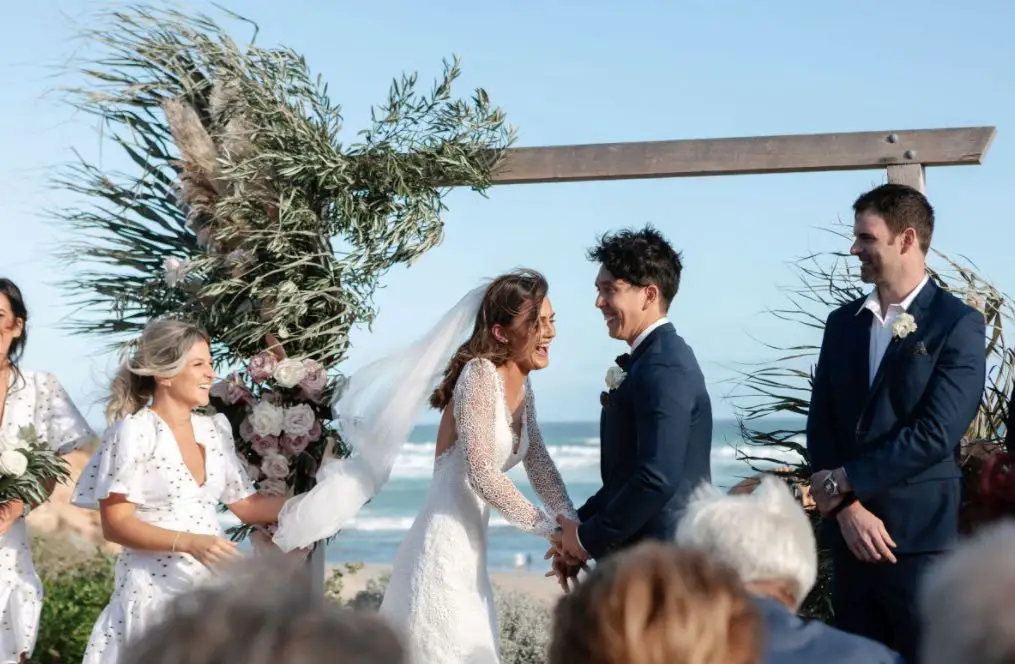 Call Elle today on 0434 484 811 or on info@wildromanticphotography.com
Of earth and salt, petal and pearl, of sweeping horizons that sing forever, we bring to life the passion and authenticity of true romance and capture moments that you will cherish forevermore...
We are passionate about telling the story of your wedding day with original and romantic photography that's made to last a lifetime.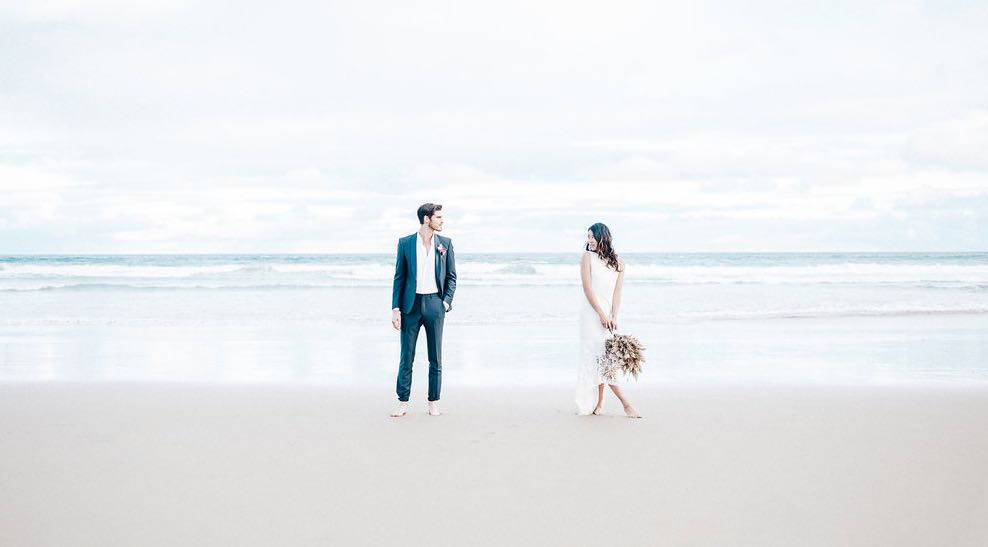 Our creative collective specialises in documentary-style images that express love, joy, community and connection.
Our wedding photos look beautiful, but they're raw and genuine, too – with timeless landscapes, divine portraits, colourful fashion shots and dreamy reportage.
We're all artists, and our clients are our muses. Based in Melbourne, we can find the beauty in locations across the world, as well as those closer to home. We've shot on windswept beaches and city rooftops, in secret gardens and historic homesteads.
Wild Romantic offers bespoke photography packages that perfectly match your needs.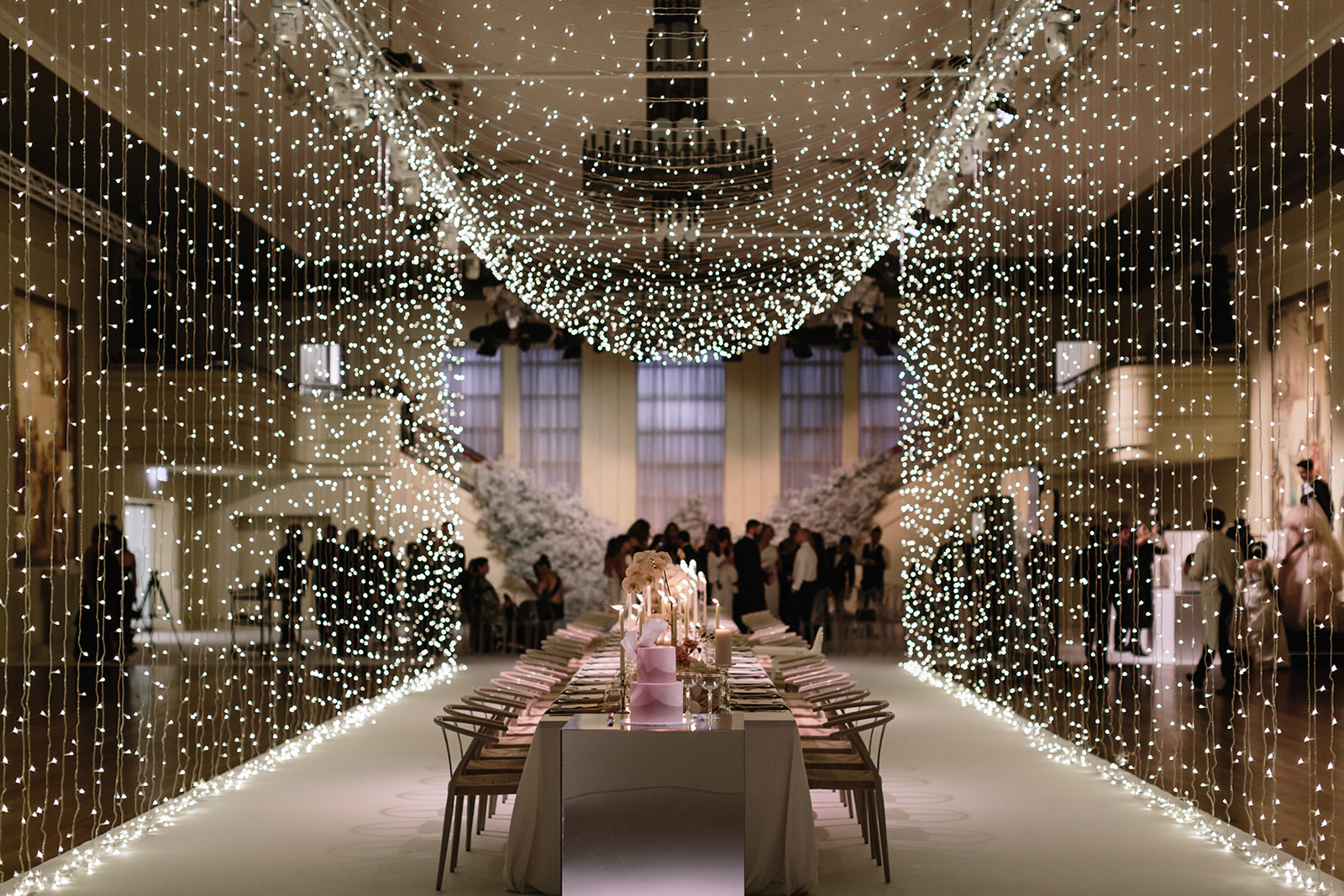 From quaint weddings in Sydney to lavish weddings in Melbourne – our professional wedding photographers are trained to capture those priceless candid moments of love, laughter and joy. We even offer pre wedding photography should you wish to proudly display your love through photos on the special day.
Wild Romantic Photography is a collective of inspired artists, photographers and dreamers who are passionate about capturing precious moments that will speak to your heart forever. Our creative documentary style photography packages are meticulously tailored to the unique elements of your special day and include beautiful retouching of the memories we photograph to instil blissful nostalgia.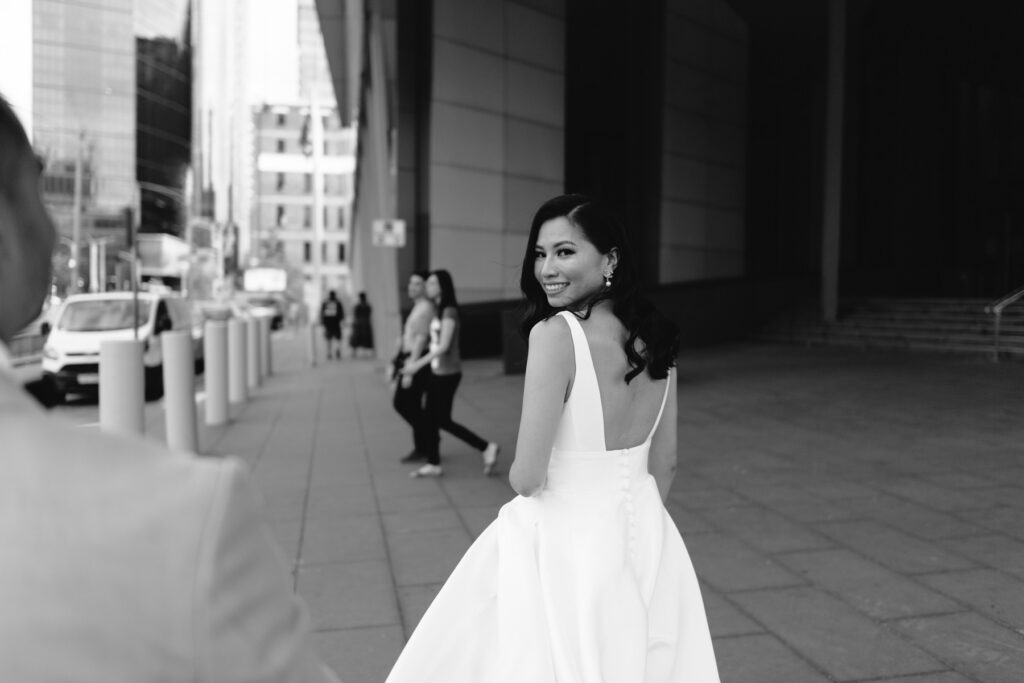 At Wild Romantic Photography, we understand what is required to capture a wedding in complete detail. A Wedding can last all day, and for most of it we will be there by your side. Building a relationship where we understand and feel comfortable with each other is key for us in ensuring we deliver your heart's desire.
We love getting to know our couples in order to tailor our creative documentary-style photography and film packages to the details the day. We know that each event and romance is unique and we strive to understand your story in order to deliver the masterpiece it deserves.
Call Elle today on 0434 484 811 or on info@wildromanticphotography.com
ATEIA Photography and Video - Wedding Photographer Melbourne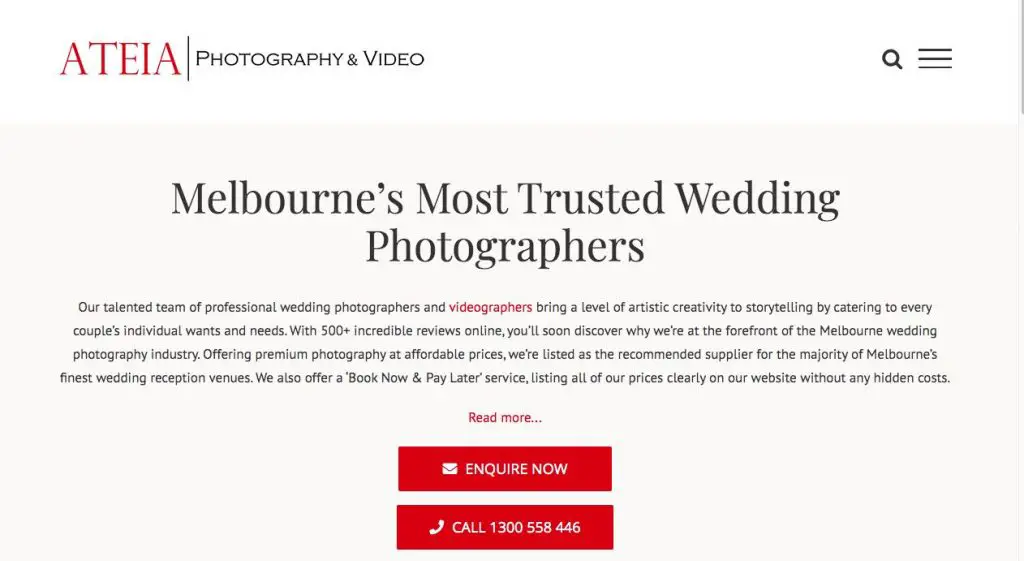 ateiaphotography.com.au
1300558446
Melbourne's Most Trusted Wedding Photographers
By catering to each couple's individual wants and needs, our talented team of professional wedding photographers and videographers bring a level of artistic creativity to storytelling. With 500+ fantastic online reviews, you'll quickly realise why we're at the forefront of the Melbourne wedding photography industry. We are listed as a recommended supplier for the majority of Melbourne's finest wedding reception venues because we provide premium photography at reasonable prices. We also provide a 'Book Now & Pay Later' service, with all of our prices clearly displayed on our website and no hidden fees.
Best wedding photographers in Melbourne
Allow the team at ATEIA Photography & Video to tell your love story at your Melbourne wedding celebration through stylish and elegant photography. Our wedding photographers will guide you through your special day by combining elements of creative flair with a classic style. ATEIA Photography & Video is a talented team of Melbourne's best wedding photographers who know where to be at the right time.
With over ten years of wedding photography experience, we focus on capturing the most special interactions between loved ones, ensuring that couples get exactly what they've always wanted. Choose the team that sees the beauty in every wedding for the best wedding photography in Melbourne; from different cultures, backgrounds, and sizes, we would love to capture your wedding.
Browse our wedding videography packages to find the ideal package for your special day. Our friendly and professional team will interact with you and your guests with charm and ease throughout the wedding day. We're proud of the stunning Melbourne wedding photos we produce at every wedding, which is why so many couples put their trust in ATEIA and know we'll go above and beyond in every way.
DUÜET Wedding Photographer Melbourne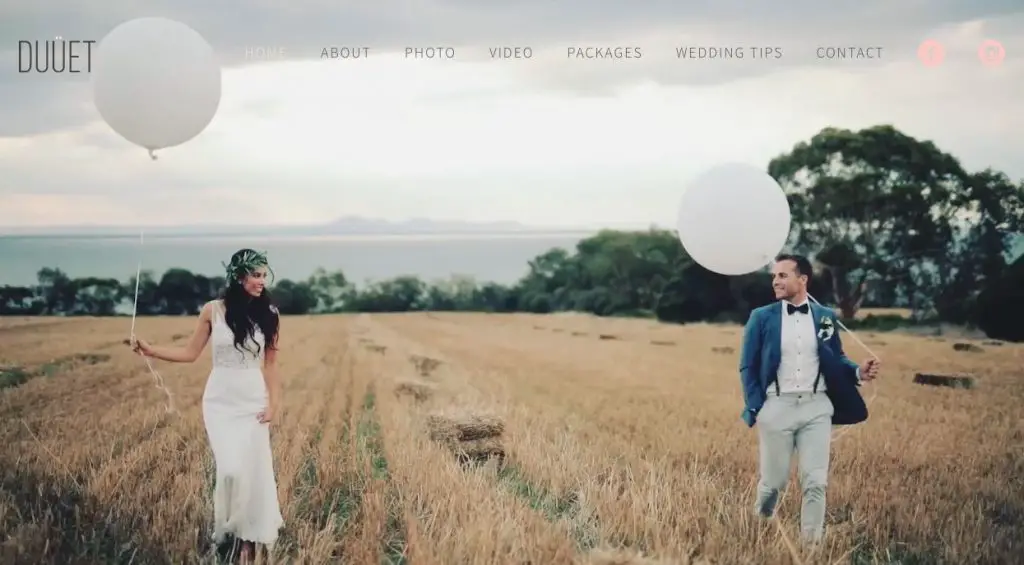 duuet.com.au
457499358
Hello and welcome to DUÜET. We are a wedding photography and videography studio based in Melbourne. Our expert team of photographers, videographers, and artists enhance and capture your special day in a unique documentary style.
Our professional candid wedding photography and videography teams take pride in their experience and discretion, specialising in natural, photo-journalistic, and ambient keepsakes. The collaboration of the client and the artist inspired our brand. Your participation in the photoshoot, combined with the creative direction of our team, will result in stunning photographs as well as a truly unforgettable experience. The presentation of a DUÜET Wedding Package leads the way in style by utilising cutting-edge technology.
OnThree Photography & Cinematic -Wedding Photogrpaher Melbourne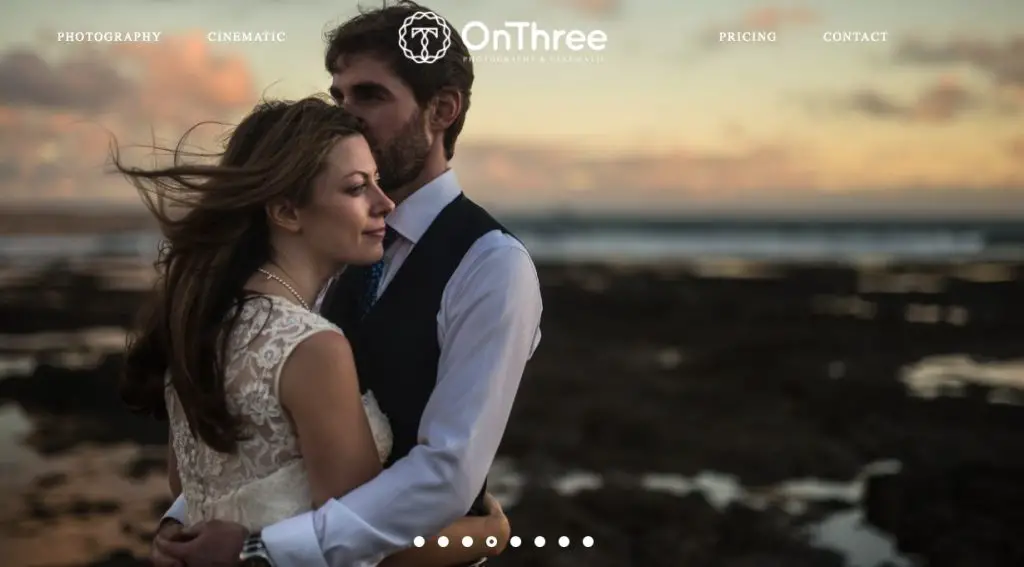 onthreewedding.com.au
1396002880
BEST WEDDING PHOTOGRAPHER MELBOURNE
Melbourne's Best Wedding Photography services On Three Photography & Cinematic will perfectly capture the essence of your big day by drawing on their wealth of experience.
Our dedicated Australian photography and videography team works hard to provide a superior service that will put you at ease, so much so that you may forget we are even there! Our team will capture your day in its most authentic form, ensuring that your photos and video accurately reflect how beautiful and unique your day was.
We use cutting-edge technology and post-production facilities to ensure that we continue to produce outstanding work, because we understand the significance of what we do and that we are capturing memories that will last a lifetime. Our low-cost video and Best Wedding Photography Melbourne packages are designed to fit any budget, so you can have the best photos for your special day no matter what. Our high-definition cinematic videos are affordable to everyone.
Our highly skilled team will ensure that no special moments from your wedding are overlooked. While our laid-back nature will make you and your bridal party feel at ease in front of the camera, we will achieve remarkable photos that capture the personalities of each and every bridal party member, including the bride and groom! We understand that every wedding is unique, as are each and every bridal couple, so we want to capture who you are and what makes your union so special in our photographs.
We provide Candid wedding photography in Melbourne and Natural wedding photography at very reasonable rates. Check out our Packages!
ARLA Productions - Wedding Photographer Melbourne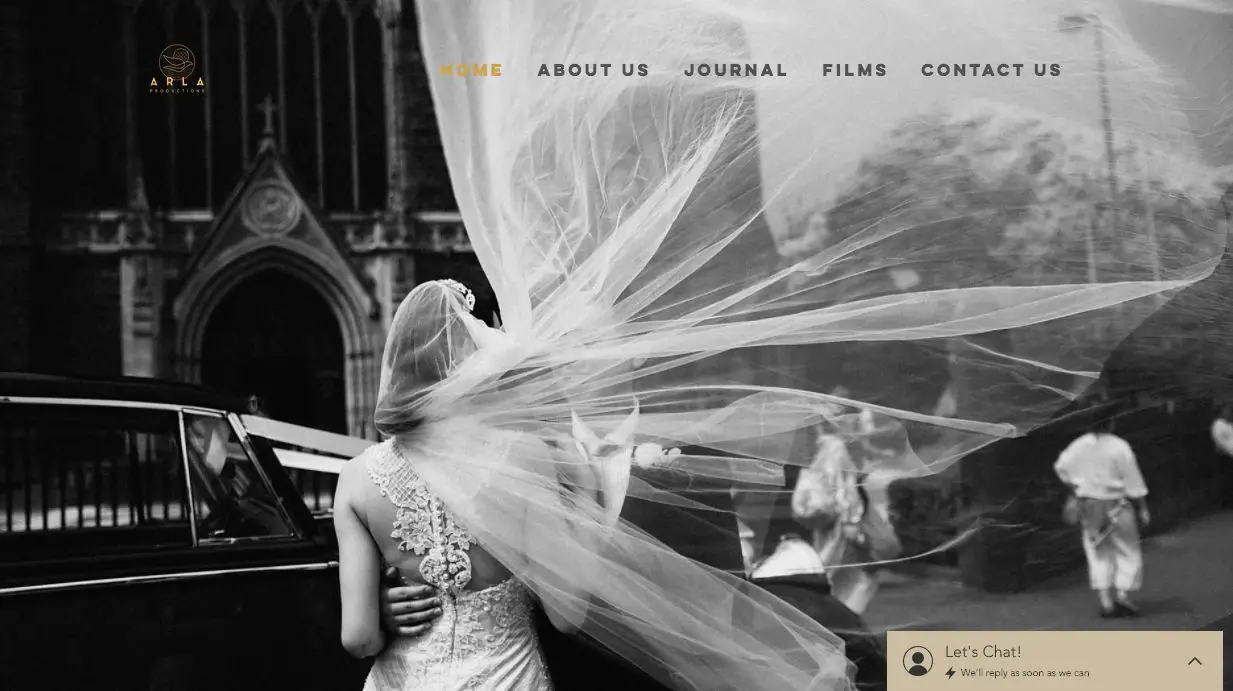 arlaproductions.com
425777730
No, not the day, month, or occasion—but the present moment. When did your heart finally give in? The moment you realised you couldn't go back? The instant a spark ignited the flame; the moment time stood still because true love had finally arrived?
Remember that exact moment, with all of its details. And then stop. (Click.) That is what the Arla Productions team is here to do. ​
So let's have some fun and be excited because there's so much out there waiting for us. Allow our photographs to serve as time machines; trust us, it will be fantastic.
We are visual poets and storytellers. We are wide-eyed romantics, smitten by each story that comes our way. We capture not only your most important moments, but also everything in between. The laugh you let out when you realise you're hugging each other awkwardly. The whispers you exchange, uttering inner jokes that make you laugh, that transport you back in time and remind you of why you fell in love.
Films are romantic time capsules; when you open them, you don't just reminisce about your love. You are reliving it. With our films, we hope to create timeless clips that highlight the best, most genuine parts of you for you to keep for years to come. We hope you show it to your children so they can see what your journey was like. And we hope they smile before embarking on their own journey to become wide-eyed believers in love.
In the Flow Photography Melbourne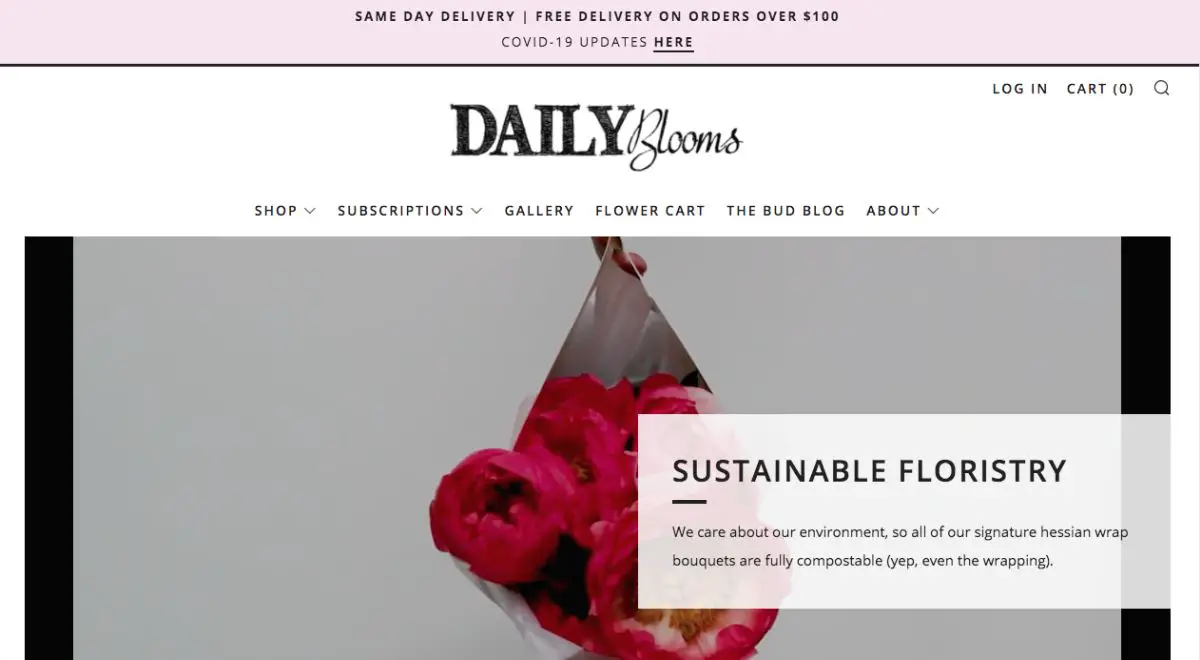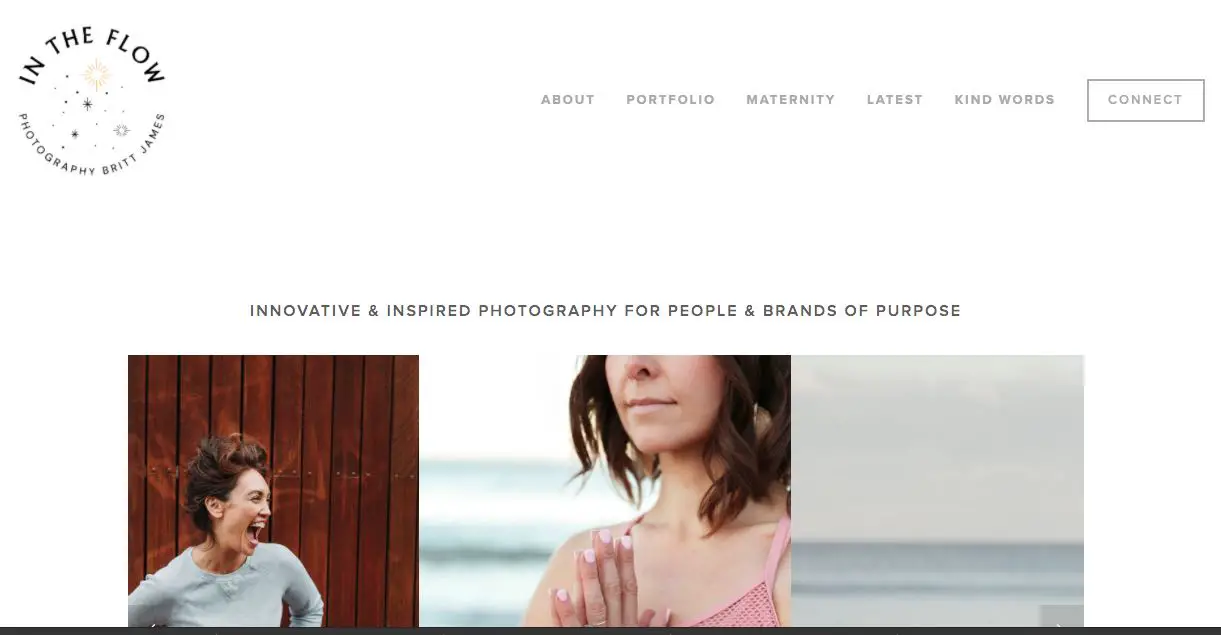 intheflowphotography.com
438414763
I've worked hard to create something that reflects the most authentic parts of myself - a brand based on relationships, trust, and creativity.
My main motivation is to provide an amazing and relaxed photography experience, as well as simply beautiful photographs that you will use and treasure. When inspiration and passion collide, an obsession is formed, and I have an undeniable obsession with creating art, capturing the human spirit, and telling stories through imagery.
I will make you feel comfortable, relaxed, beautiful, and capable. I'm here to help you shine by bringing out your inner beauty and personality - and I'll find it!
I'm commanding, but I also understand that the best moments are found in a natural state of flow - I have a knack for capturing the candid and I enjoy bringing emotion to life.
Kas Richards Wedding Photographer  Melbourne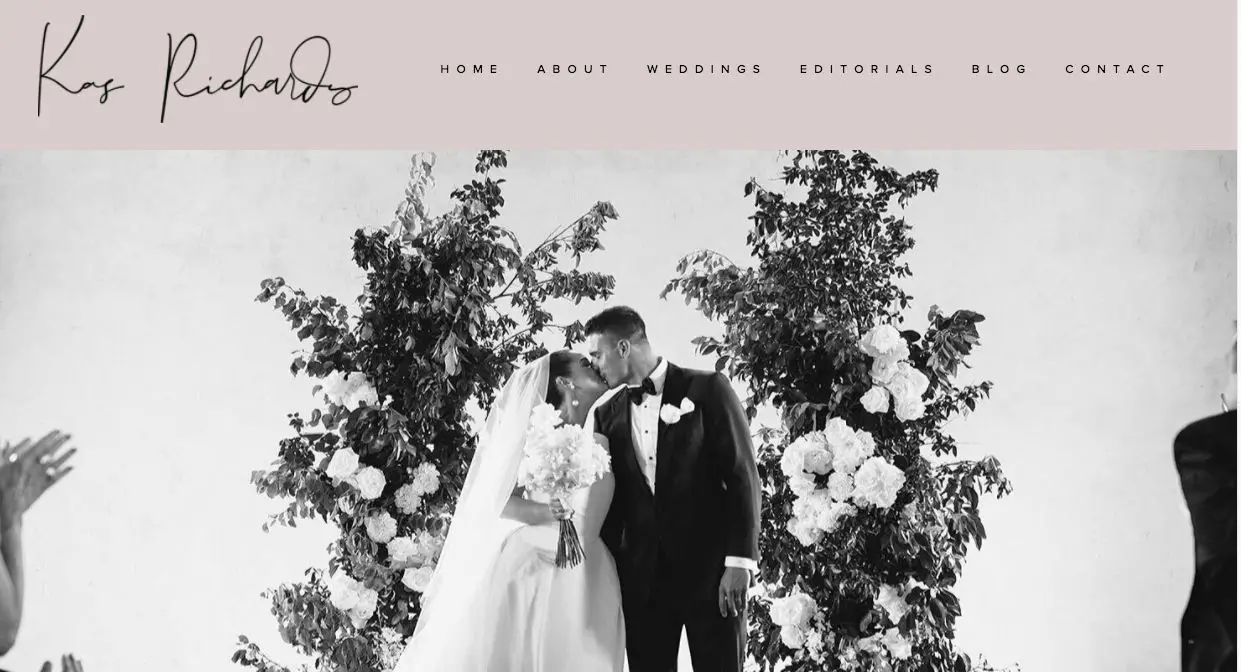 kasrichards.com
402508795
My interest in photography began at a young age, and I grew up photographing significant events in my life while surrounded by family and friends. I've always been inspired by people's intimate interactions, and I believe this naturally lends itself to wedding photography. The magic, in my opinion, is in capturing those fleeting moments, whether it's a quick glance or a small hand squeeze.
A wedding is a once-in-a-lifetime opportunity to gather all of your family and friends to celebrate the crazy, wild love you've discovered within each other. Weddings reflect the couples' lives, making each one unique and special. I love seeing how two people curate their favourite things - food, music, rituals - to share with their closest friends and family. As I previously stated, I am a lover of love, and I cannot think of another occasion where there is more "love in the air." I've always said that if I'm going to be away from my family, it should be for something I enjoy.
Weddings, to me, are a big beautiful day made up of smaller stories. My approach is to blend into the background while capturing these stories. I enjoy observing the interactions around me and capturing them naturally without interfering. Each couple spends so much time planning their perfect day, and I love seeing their visions come to life; it's then my job to document these details so they never forget how 'them' the day was.
While photographing a wedding, I always try to capture the joy of the day, the romance, and the overall story. I love seeing my couples' reactions when they see each other for the first time, whether it's down the aisle or during a first look. I love seeing family reactions during the ceremony, and nothing beats the portrait session for romance - usually the couple's only alone time together. When I see couples walk down the aisle, it seems like a big wave of love washes away all of the nerves and it's dreamy bliss from there.
Dansk Photography - Wedding Photographer Melbourne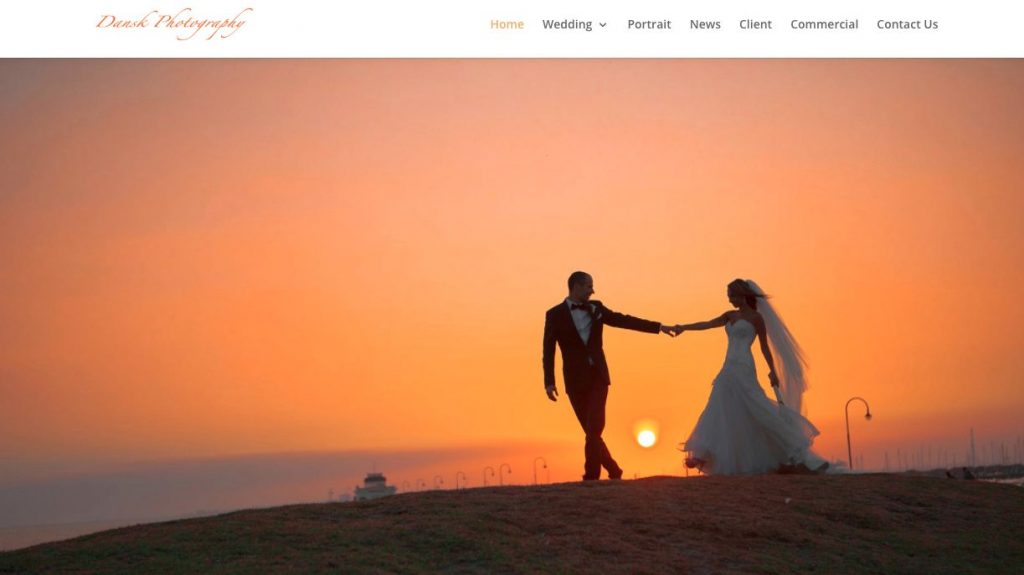 danskphotography.com.au
1395056561
We are one of Melbourne's top ten wedding photographers, offering great service, great photos, and no stress.
Your wedding is a once-in-a-lifetime event that should not be captured by just anyone.
Dansk Photography captures your entire day in an unobtrusive manner. We understand that your special day should be filled with joy and celebration.
Our wedding photography will capture you as you are and make you look your best. Brides will look stunning and beautiful, while grooms will look dashing.
Don't entrust your wedding photography to just anyone; learn why we're the best and why you'll have the best wedding day possible.
Icon Photography - Wedding Photographer Melbourne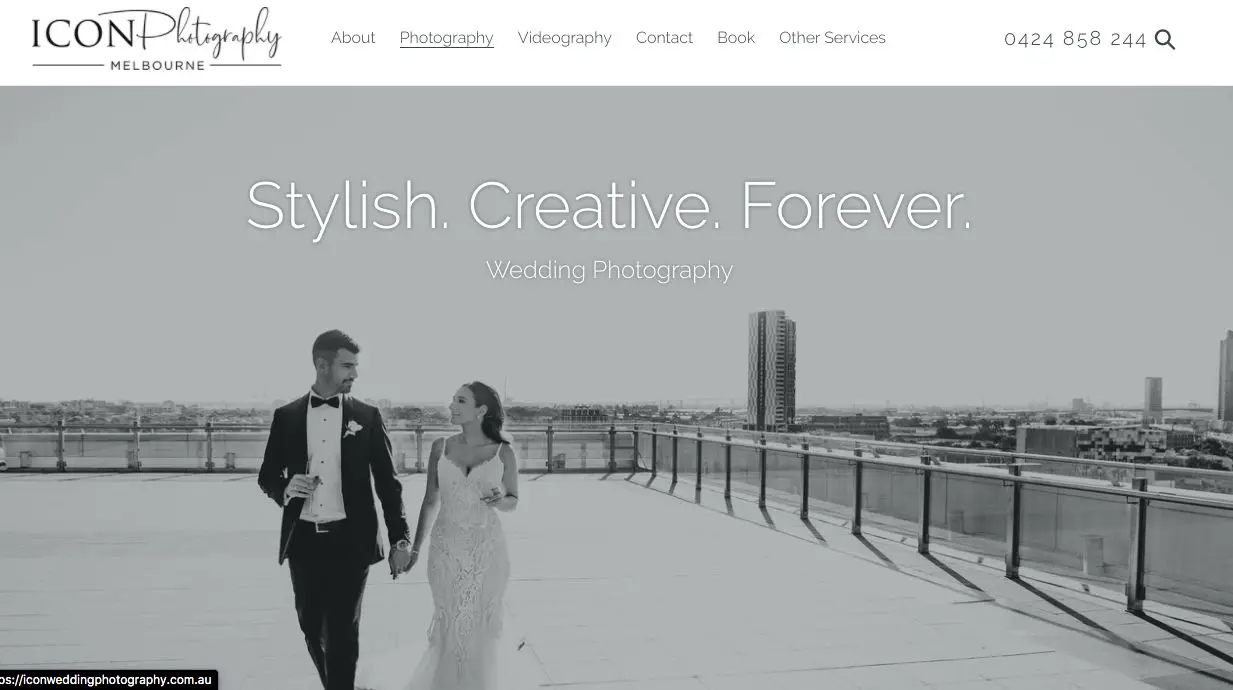 iconweddingphotography.com.au
424858244
Don't entrust your wedding photography to just anyone; learn why we're the best and why you'll have the best wedding day possible.
Our staff will always go above and beyond to ensure that your day is relaxing, enjoyable, and enjoyable. Our goal is to create photographs that will make your friends and family proud. Most of our packages include a full day of coverage and there is no limit to the number of photos we can take.
Every business requires professional commercial photography and videography to be taken seriously. Quality, eye-catching photos of your company's goods and/or services are required for effective marketing.
We provide a wide range of classic, sensual, and sexy boudoir photography packages that will take your breath away. We cater to a wide range of tastes and styles, including bridal boudoir, semi-naked boudoir, artistic nudity, burlesque pinup, and pregnancy boudoir. For more information, please contact us right away!
Michael Briggs Pictures - Wedding Photographer Melbourne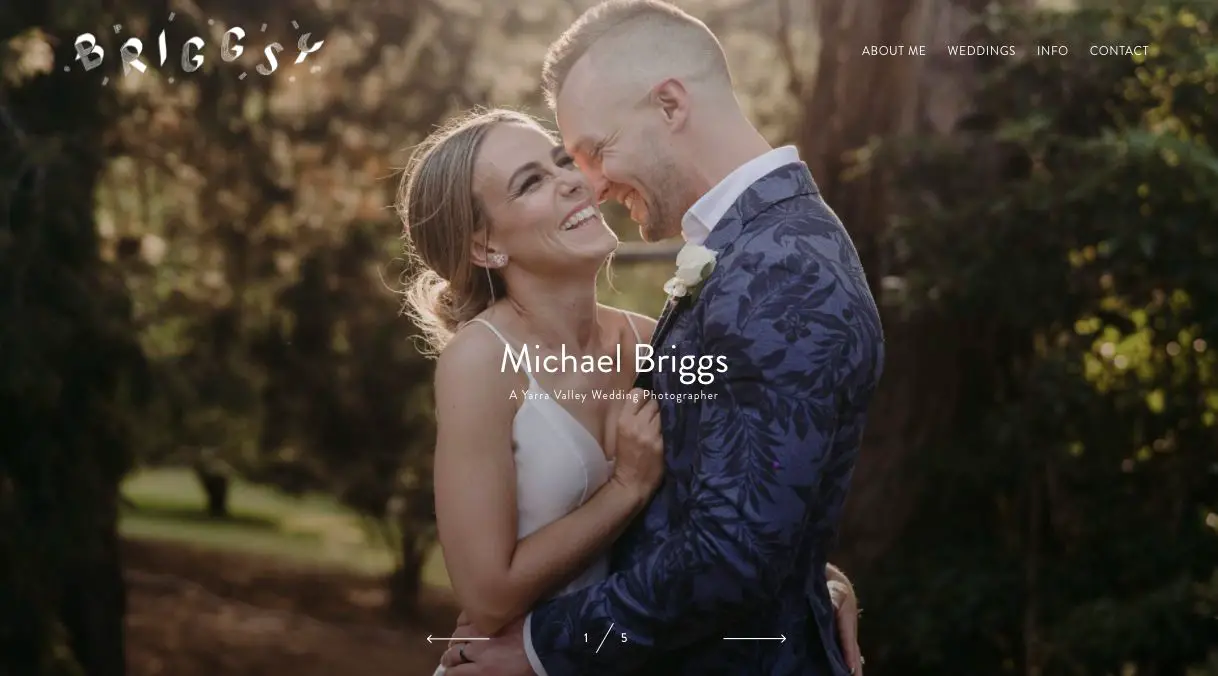 michaelbriggs.com.au
421461296
As I write this first paragraph, coronavirus 'lockdown' restrictions and rules are beginning to relax at the beginning of June 2020.
We can now go out and get a cup of coffee or a beer. Wedding guests in Victoria can now number up to 20 people.
In reality, it won't be until those guest numbers reach 80 or 100 that I'll truly feel "back in business" and be able to resume doing what I love in some capacity. Couples who choose to elope or have'micro' weddings during this time period are not uncommon, but they are few and far between.
If you've arrived at this page, you're probably interested in pursuing and moving forwards with your wedding plans. And for that, I am grateful. The entire wedding industry is grateful to you. Small businesses have been hit hard in this period of uncertainty, as have many other industries in Australia. All of our weddings from March 2020 onwards have now been cancelled or postponed, resulting in a complete loss of income from weddings that would have occurred right now. As a result, our entire industry is currently extremely reliant on the optimism and tenacity of new couples booking and planning weddings.
I'm still optimistic about the future, and things are looking up at this point. I can't wait to see how excited and emotional people are going to be at weddings once we're done with this. And I can't wait to share a whole new level of joy with everyone.
Love Journal Photography - Wedding Photographer Melbourne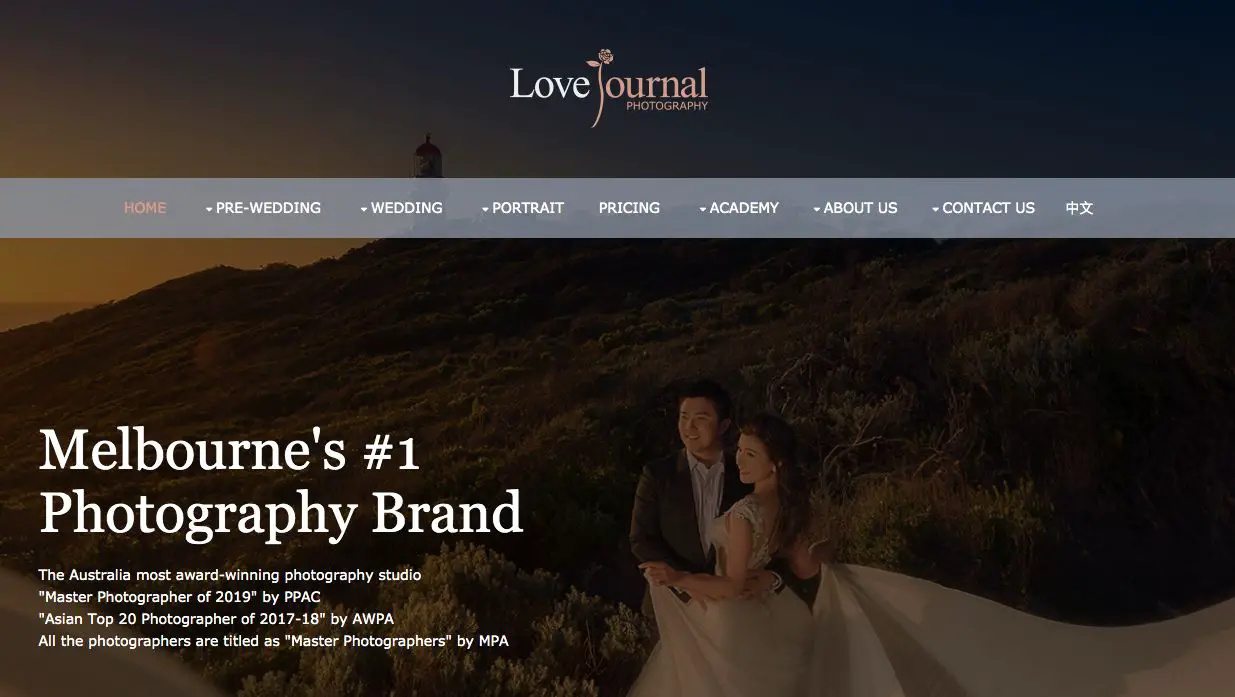 lovejournal.com.au
1398223381
Our wedding photographers in advance Melbourne is truly blessed to have such a diverse range of pre-weddings; we are fortunate to be located in the melting pot of multiculturalism in Australia. Our pre-wedding photography is inspired by your love as a couple, the variety of family traditions, and cultural nuances. Our couples are well aware of our passion and creativity; we strive to capture the best moments at all times. Our dedication is to you, and we are rewarded not only by the emotions we receive, but also by the beautiful imagery, which we ensure you will cherish for the rest of your lives.
We have developed a style of pre-wedding photography that is creative fine art photography over the years. This is the love and care that LoveJournal Photography puts into your journey to husband and wife.
MPA (Master Photographers Association), AIPP (Australian Institute of Professional Photography), WPPI (Wedding & Portrait Photographers International), ISPWP (International Society of Professional Wedding Photographers), and Fearless Photographers are all proud members of our studio.
Your LoveJournal wedding is as exciting for us as it is for you. We see your wedding as an opportunity to express ourselves creatively. It is a day of tradition and ceremony, but with each wedding we photograph, we challenge ourselves to make yours unique. Our backgrounds and experiences support our work, add artistic flare that is never the same as the next, and keep a vision alive that will be remembered for a lifetime.
Rosa Photography - Wedding Photographer Melbourne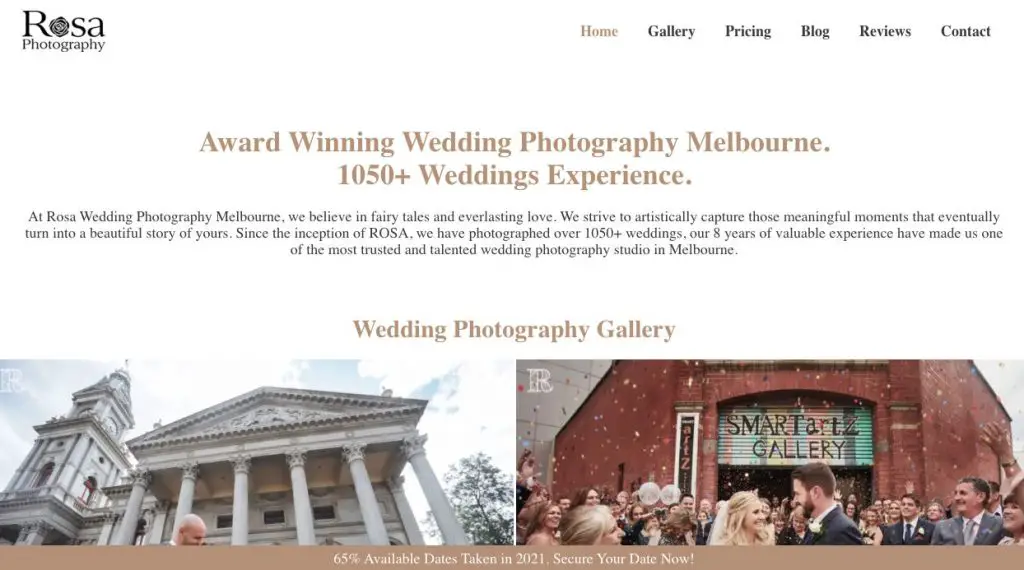 rosaphoto.com.au
432125131
Award Winning Wedding Photography Melbourne.
We believe in fairy tales and everlasting love at Rosa Wedding Photography Melbourne. We work hard to artistically capture those meaningful moments that will eventually turn into your beautiful story. ROSA has photographed over 1050 weddings since its inception, and our 8 years of valuable experience has established us as one of Melbourne's most trusted and talented wedding photography studios.
Best Wedding Photography Melbourne – Top Rated Wedding Photographer Melbourne
Rosa Photography is a boutique studio that is changing the face of wedding photography in Melbourne. Rosa photography is able to capture the most amazing wedding photography for your big day thanks to our highly professional team. Rosa was founded by Ivan Liang, an award-winning Melbourne wedding photographer who received a Master of Art & Design with First-Class Honours. He is a professionally trained visual artist who works with his team to provide our clients with exceptional service. We are committed to demonstrating our best skill set in order to have an impact on the Melbourne wedding photography industry.
Make Your Occasion Special with Our Best Wedding Photographer Melbourne
Wedding photography is an art that should be taken seriously by professionals in order to make your wedding day enjoyable and memorable. Our highly skilled Melbourne wedding photographers work hard to provide affordable and cutting-edge photography services, as well as the best wedding photo packages in Melbourne. You will have lovely pictures of each and every event of the wedding occasion if you follow our advice and assistance, as our professionals specialise in creating natural and beautiful looking photographs that will make you happy and content.
Passion8 Photography - Wedding Photographer Melbourne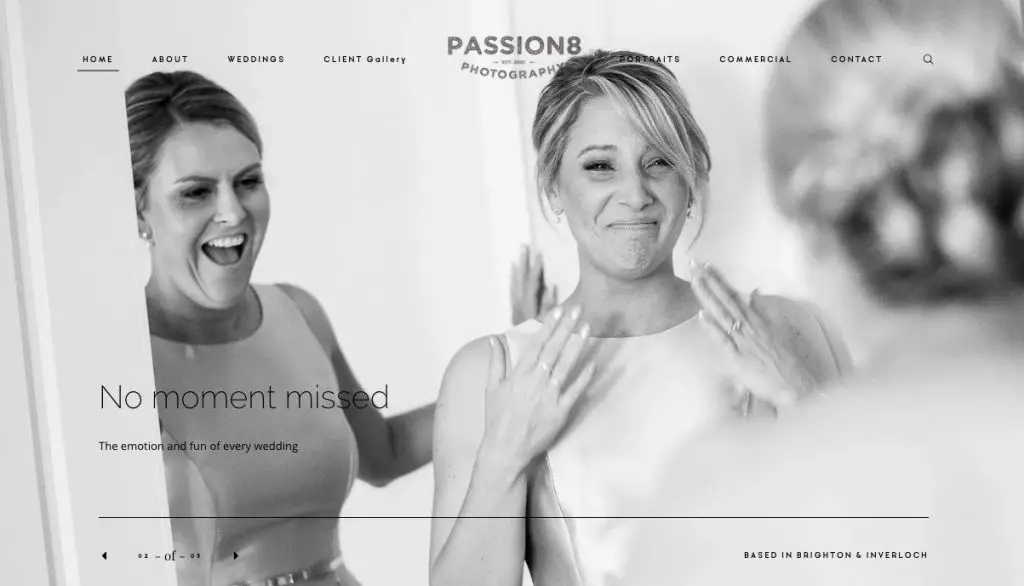 passion8.com.au
418331162
He has an artistic eye and lets your story unfold naturally, allowing for quiet moments and connections. Andrew's distinct photographic style evolves on the spot, capturing the distinct emotion and feeling as it occurs. He and his wife Fiona, who is also a photographer, make a great couple. This is evident in the photographs Andrew takes.
Each year, the ABIA Awards Program receives 25,000+ wedding registrations, which are invited to rate and review their wedding vendors in the Quality of Product, Quality of Service, Attitude of Staff, and Value for Money. Every day, the ABIA works to find new ways to connect engaged couples with reputable wedding vendors. A wedding, as we all know, is a once-in-a-lifetime event that cannot be repeated.
Passion8 – Melbourne
Andrew Harrison's Passion8 Photography is based on the creative talents of many years of experience as a Melbourne wedding photographer. He approaches photography in a unique, fun, and professional manner, and he takes pride in providing friendly, professional service to brides and grooms. It is a testament to his excellent service that he is constantly referred to friends and family members by previous clients.
Hillz Photography - Wedding Photographer Melbourne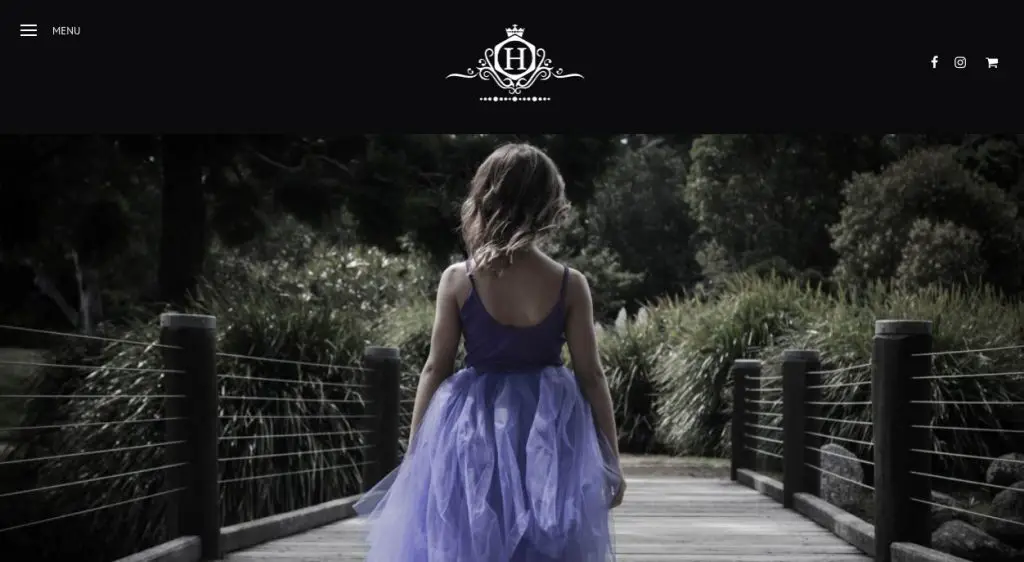 hillzphotography.org
450517900
Corey Hillery is a Melbourne-based professional photographer. Something was missing for Corey, and his heart was still looking for something to inspire him. He decided to pursue his long-held dream of becoming a professional photographer. I've spent the last few years studying creative master photographers and putting in countless hours of practise. He found his inspiration after learning he was expecting a girl (Ava). When he shot his first family shoot, an opportunity knocked on his door. Corey never looked back after that.
NM Photographs - Wedding Photographer Melbourne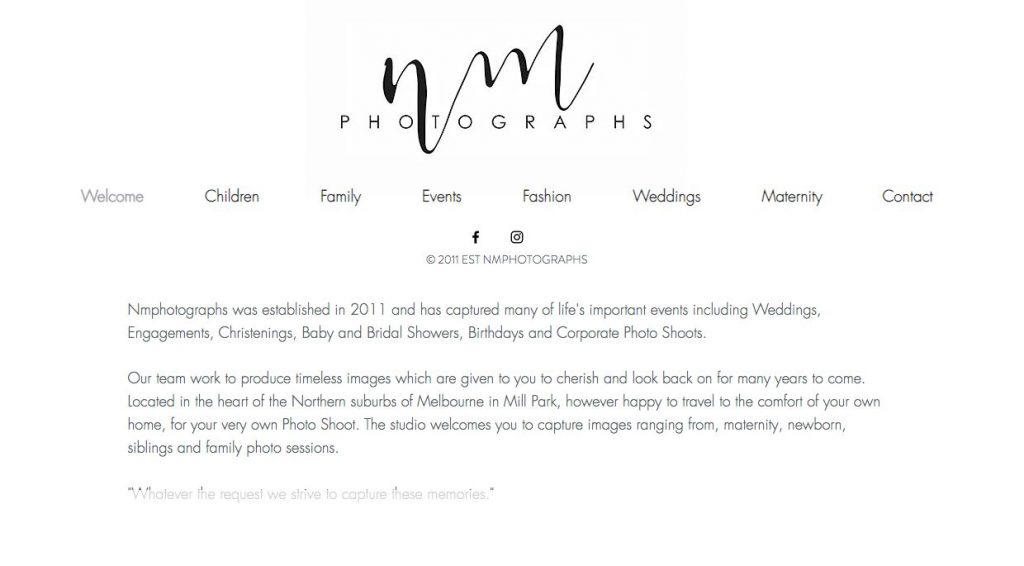 nmphotographs.com.au
408995334
NM Photographs was founded in 2011 and has photographed many important events in people's lives, including weddings, engagements, christenings, baby and bridal showers, birthdays, and corporate photo shoots.
Our team works hard to create timeless images for you to cherish and look back on for many years to come. Located in the heart of Melbourne's Northern Suburbs in Mill Park, but willing to travel to the comfort of your own home for your very own Photo Shoot. The studio welcomes you to photograph maternity, newborn, siblings, and family photo sessions.
Nmphotographs works to capture affordable and amazing quality images. We listen to you during a consultation, which will also allow you to view our range of keep sake products. We cater and achieve a perfect package that will assist in capturing your special day at a customised budget friendly cost. We provide both a main photographer and a complimentary second photographer to capture other important angles and special moments on your special day. Our clients typically fit within an eight-hour day, allowing you to have us from the morning of getting ready to the ceremony, choice of location photography, and reception. A large 12x12" hard cover lay flat album in a complimentary hard cover box is included, as is a personalised keep sake usb digital file in a box.
You are also welcome to include your own high-light reel that captures the highlights of your special day. This reel also includes your choice of background music. Duration is determined by the length of coverage you require; we quote for an 8-hour average day with a 15-30-minute reel. You'll also get all of the raw footage as well as the retouched highlight reel.
When you book your special wedding day with us, we will also provide you with a half-price couples photo shoot in your choice of studio or location. (50 percent off) For more information, please see our photo session pricing.
Ali Bailey Photography - Wedding Photographer Melbourne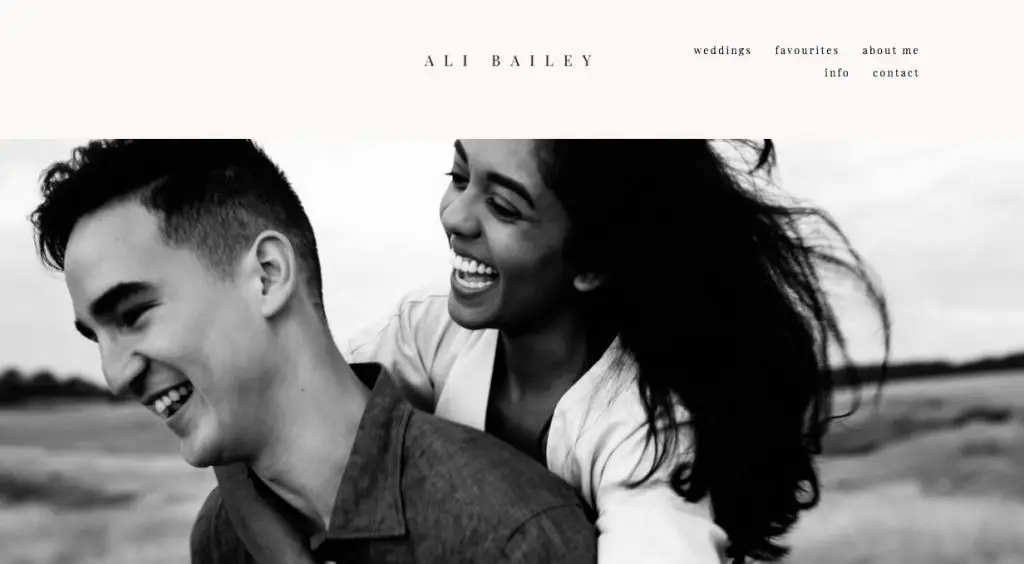 alibailey.com.au
410076207
Weddings are my speciality. They truly, truly are. I absolutely adore my job. Capturing moments of joy, hopefully in a new and honest light, is what gets me out of bed in the morning. It's what excites me and makes my stomach churn. That is what makes me happy.
My approach to wedding photography ensures that you won't even notice I'm there. I don't bark orders or orchestrate events, and I don't get in the way—but I will be present as all the wonderful moments unfold. I'll be documenting every detail that makes your wedding unique.
There's something magical about holding printed images in your hands. What I do, I believe, is a form of storytelling, and a wedding album is the book that contains that story.
There are so many ways to get things printed nowadays, but I have yet to see anything that can compete with these stunning books. They are works of art that have been handcrafted. The pages are wonderfully thick and only slightly flex. Your images can span from edge to edge, and there is an almost invisible seam down the centre that allows for double spread delectability.
Mighty Vision Wedding Photographer Melbourne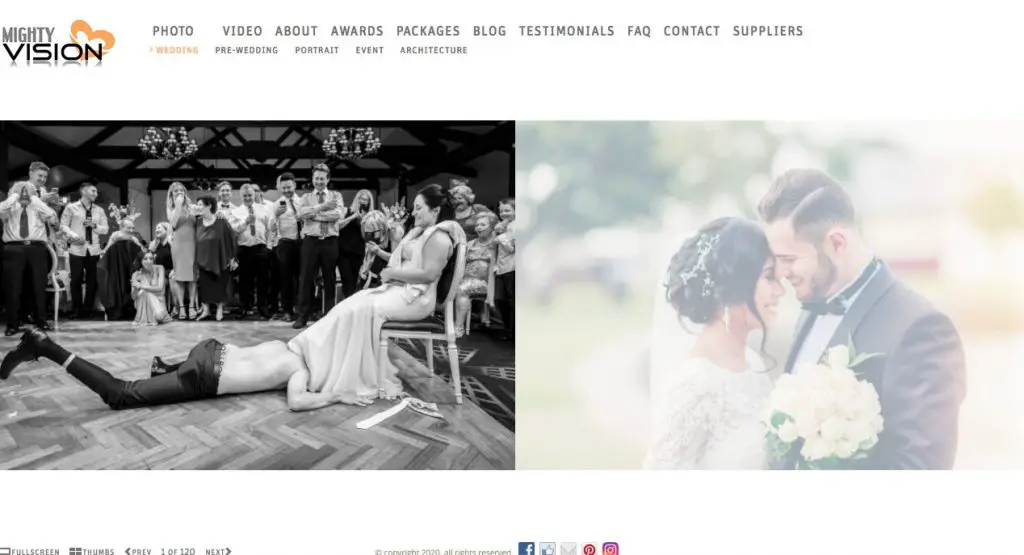 mightyvision.com.au
1391911357
Mighty Vision, located in the vibrant Melbourne suburb of Northcote, is an international award-winning photography and videography studio with over ten years of experience. Our creative, modern, and natural wedding photography and videography team will professionally capture all unforgettable moments with your personalities and the spirit of your celebration. All photos are delivered in high-quality images and are taken in the most professional manner possible. Treat yourself to our wonderful photography and video experience on your special day. You've earned it!
He has extensive experience in the field and, combined with his enthusiasm, will ensure exceptional photography. With a background in fine art and photojournalism, he creates unique and artistic wedding photographs. He is an AIPP (Australian Institute of Professional Photography) member and has won numerous awards in international and national photography competitions.
Crystal Clear Photography - Wedding Photographer Melbourne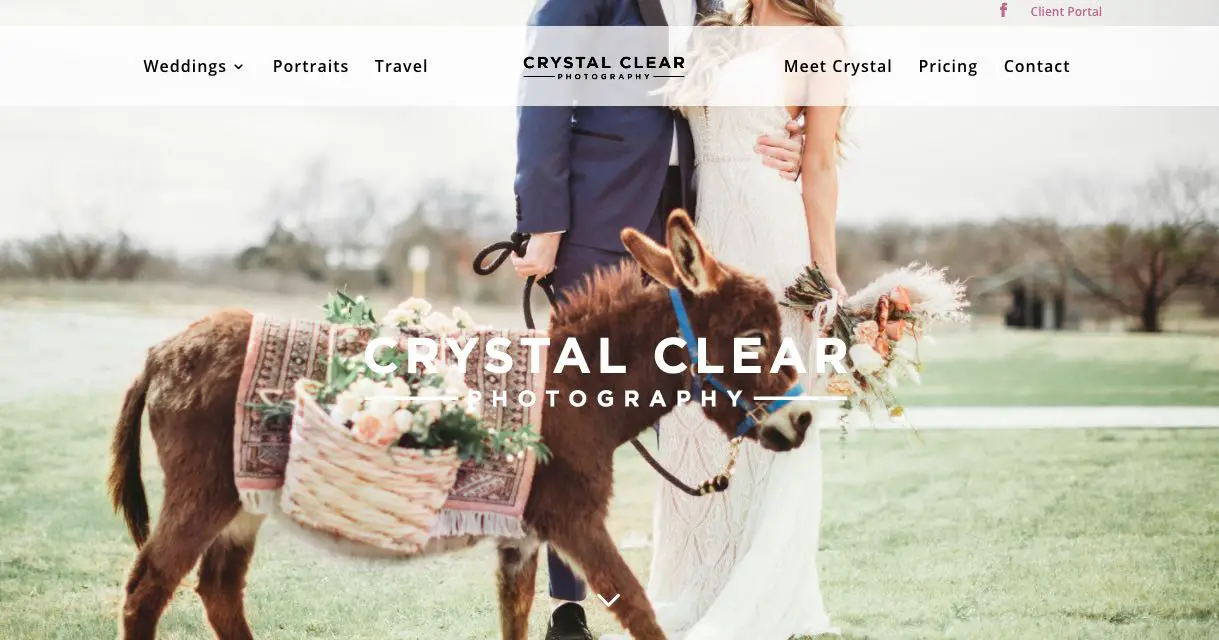 crystalclearphotography.com
431412169
Hi all! My name is Crystal Wise, and I'm delighted you've come to meet me. I'm a fine art wedding and lifestyle photographer based in Fort Worth, Texas, one of the best cities in the world. I enjoy photographing love and joy in North Texas and beyond. Do you plan on having a destination wedding? Because I'm curious!... I travel frequently, and both domestic and international enquiries are welcome. It's probably cheaper than you think!
It means a lot to me that you and your family feel at ease around me while I work, so I'm laid back and a total goofball. When we finish a photo shoot or a wedding and a couple says to me, "That's it? That was a lot of fun!!!" I'm hoping to get that reaction every time.
Natural light, vibrant energy, and candid moments inspire me. My goal is to perfectly capture your priceless memories in time and create a visual story for you to cherish for years to come.
Crystal Clear Photography was founded in 2009, and it was the best decision I've ever made (first being marrying my husband).
I'm not going to boss you around or tell you when to smile or pretend to kiss. Simply relax and be yourself. I believe that wedding photos should be candid and unguarded, full of connections, humour, and whatever moments and emotions arise on the day.
Haynello Photography - Wedding Photography Melbourne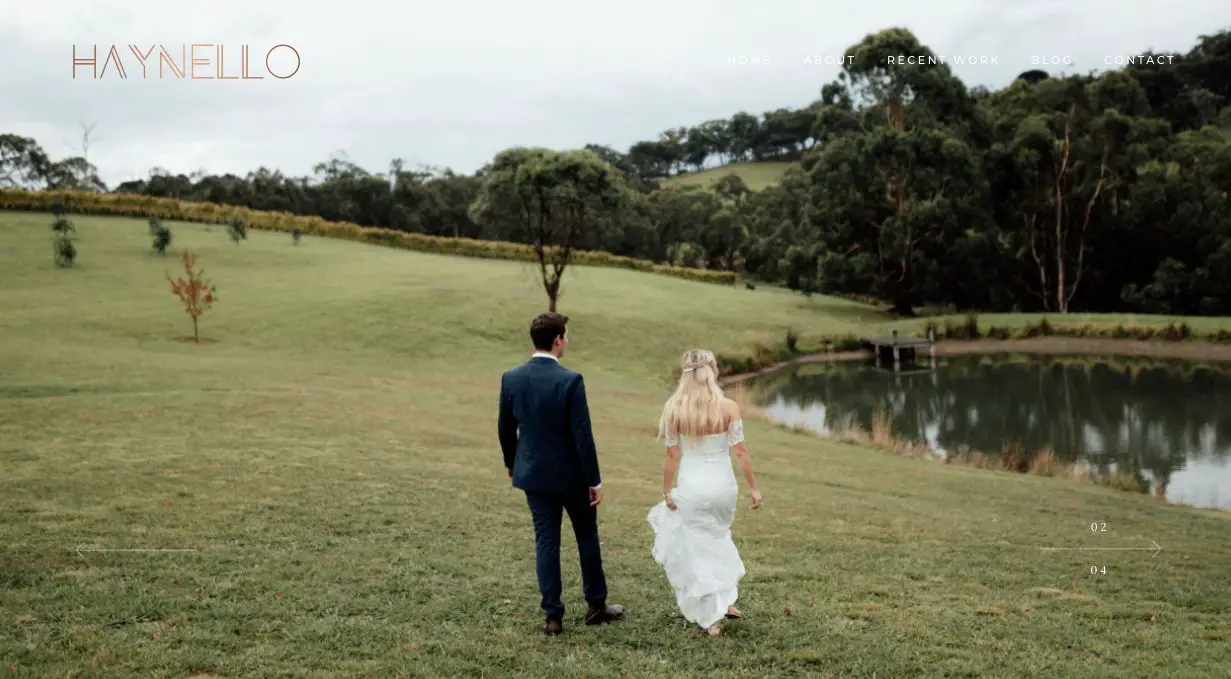 haynello.com
433940042
Hello there! Thank you for visiting and welcome to Haynello. Our names are Olivia and Nathan (the photo duo). Melbourne, Australia is where I call home.
That's what we're talking about! Olivia and Nathan are two creative photographers who founded Haynello. What is the significance of the name Haynello? It's just our surnames combined. Hayden plus Iannello equals Haynello.
We both take a journalistic approach to photography, which means we document all the small stories, big moments, and minute details. We capture the excitement, love, and warm feelings and turn them into visual and lasting memories that you can cherish for years to come.
Joseph  Koprek Photography - Wedding Photographer Melbourne
josephkoprek.com
409136175
With over 20 years in the industry, you could say I'm well-versed! I began as an assistant for a reputable photographic studio, and soon after began shooting on a more regular basis. I then launched my own company in 2002 and have been running it ever since.
My approach to wedding photography is to ensure that my couples have a good time. This is accomplished by approaching the day naturally and relaxedly, capturing the story as it unfolds. It's all about you and your loved ones, from the purely natural photojournalistic moments, the details, and the formal photographs with family (these are important!).
With this approach, I've had the opportunity to travel for weddings as far away as the United States (Half Moon Bay and Austin, Texas), Austria, Germany, Thailand, and Bali.
Go to my 'work' section, and if you like what you see, contact me using the contact form above, or the'say hello' button here.
My wedding photography philosophy is to ultimately help my couples enjoy the experience. This is accomplished by approaching the day naturally and relaxedly, capturing the story as it unfolds. It's all about you and your loved ones, from the purely natural photojournalistic moments, the details, and the formal photographs with family (these are important!).
Twenty One  Studio - Wedding Photographer Melbourne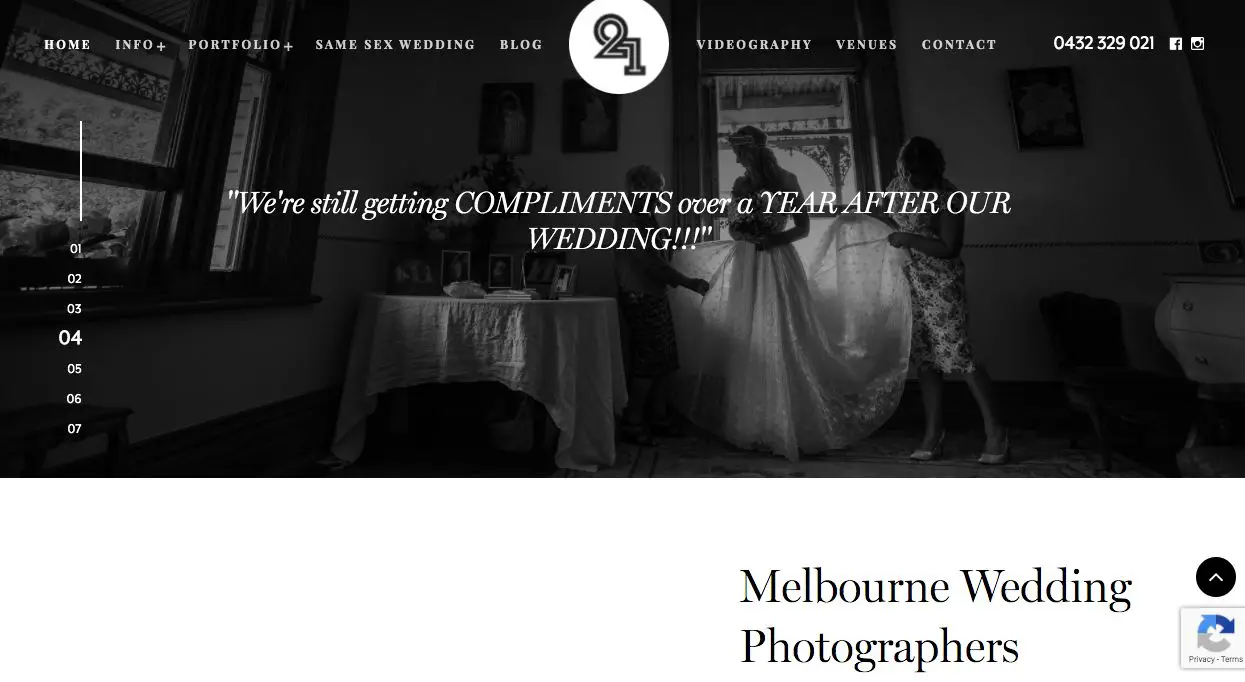 twentyonestudio.com.au
432329021
Tuan Nguyen and his team founded Twenty One Studio in 2011 and have since photographed hundreds of weddings both large and small throughout Melbourne and interstate. They take great pride in their high-quality imagery, which perfectly captures your wedding day in a beautiful and natural way with minimal posing. Their approach is a hybrid of creative storytelling and visual art.
When you hire Twenty One Studio, you're not just hiring someone to show up and take pictures; you're hiring a wedding photographer who will understand and be with you every step of the way, even after your wedding day has passed.
Studio 477 Photographic Art- Wedding Photographer Melbourne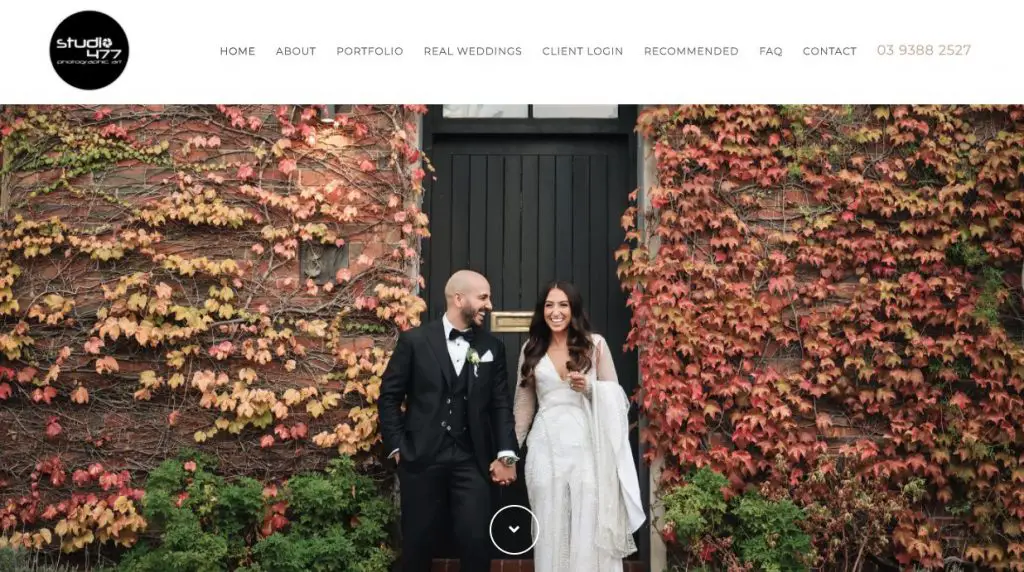 studio477.com.au
1393882527
My name is Sam Vacirca, and I began photographing at a young age while assisting my father at weddings. My passion for the art of photography was born the moment my father handed me my first SLR film camera, and I would seize any opportunity to photograph the world around me.
After finishing secondary school, I pursued higher education in photography at the Photographic Imaging College and was honoured to become an accredited professional photographer by the AIPP (Australian Institute of Professional Photography), Australia's only recognised professional imaging membership body.
Today, I am surrounded by a team of photographers who strive to create a relaxed atmosphere at each wedding in order to capture the love and emotion that undoubtedly encapsulates one of the most important days of your life. While no two love stories are alike, you can be confident that we will document yours with timeless images that will evoke emotion and inspire passion for the rest of your life.
Wedding Photography Studio in Brunswick, Melbourne
Studio 477 Photographic Art is a Melbourne wedding photography studio dedicated to producing high-quality wedding photographs. Our wedding photographers use a variety of styles to complement the bride and groom's personalities.
When you book with Studio 477, you'll be working with some of Melbourne's best wedding photographers. We're known for providing high-quality service and creating timeless images. Our Melbourne wedding photography packages include everything you need to capture your unique love story. You will receive wedding photography that you will treasure for many years.
Love is Sweet Weddings- Wedding Photographer Melbourne
loveissweetphotography.com.au
Wedding Photographers Melbourne
We enjoy getting to know our couples because we will be spending the entire day together. We become immersed in your story and your relationships with those you care about as we get to know you. We are not there to take pictures on your wedding day. We are creating something that you will cherish for the rest of your life, so we take our job very seriously, and we are honoured and grateful to those who choose us to be a part of their special day.
To ensure consistency in style and aesthetic, as well as the highest standard of quality and professionalism, Love is Sweet's owner Nada personally selects and guides all team members.
I worked as a graphic designer in the corporate world before starting Love is Sweet Weddings. In my spare time, I like to dance like Elaine from Seinfeld (I promise I won't do that at your wedding), I want to play keyboard in an 80's cover band, and I want to one day own my own bookstore.
WEDDING PHOTOGRAPHY MELBOURNE PACKAGES
Weddings come in all shapes and sizes, as we all know. As a result, we have a variety of packages to suit everyone's needs. Everything from the big event to elopements and everything in between.
We also have a beautiful selection of printed albums and photobooks that you can show off to everyone so they can see how wonderful your wedding day was. More information is provided below.
Widfotografia Photography Melbourne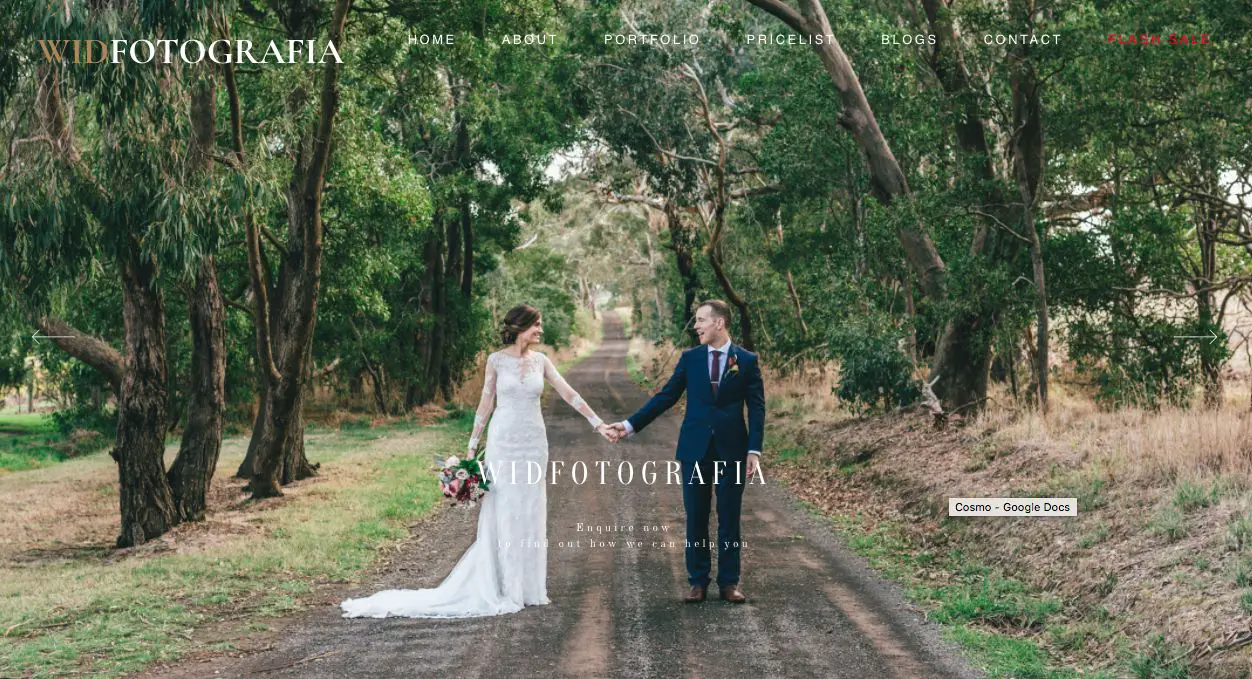 widfotografia.com.au
402055897
We are a Melbourne-based wedding and pre-wedding photography studio. Widi, our photographer, is both professional and friendly. He'd make your experience enjoyable and carefree.
We believe that, at the end of the day, it is your special day, and it is all about you and your partner. So all you have to do is enjoy the day, and we will ensure that your memories are flawlessly captured.
As a Wedding and Prewedding Photographer, we would go out of our way to get great photos of you two. It's always an honour to be able to capture a couple's special moments. We love to photograph people's smiles, laughter, and tears of joy.
We adore Melbourne for its stunning landscape and architecture, but we also travel throughout Australia to your prefered wedding venue and pre-wedding locations.
Our wedding photography style is non-traditional, documentary, and natural. Our Melbourne wedding photographer strives to capture your special moments while keeping you relaxed on your wedding day. View our recent Melbourne wedding photography gallery below.
Candid Captures Wedding Photographer Melbourne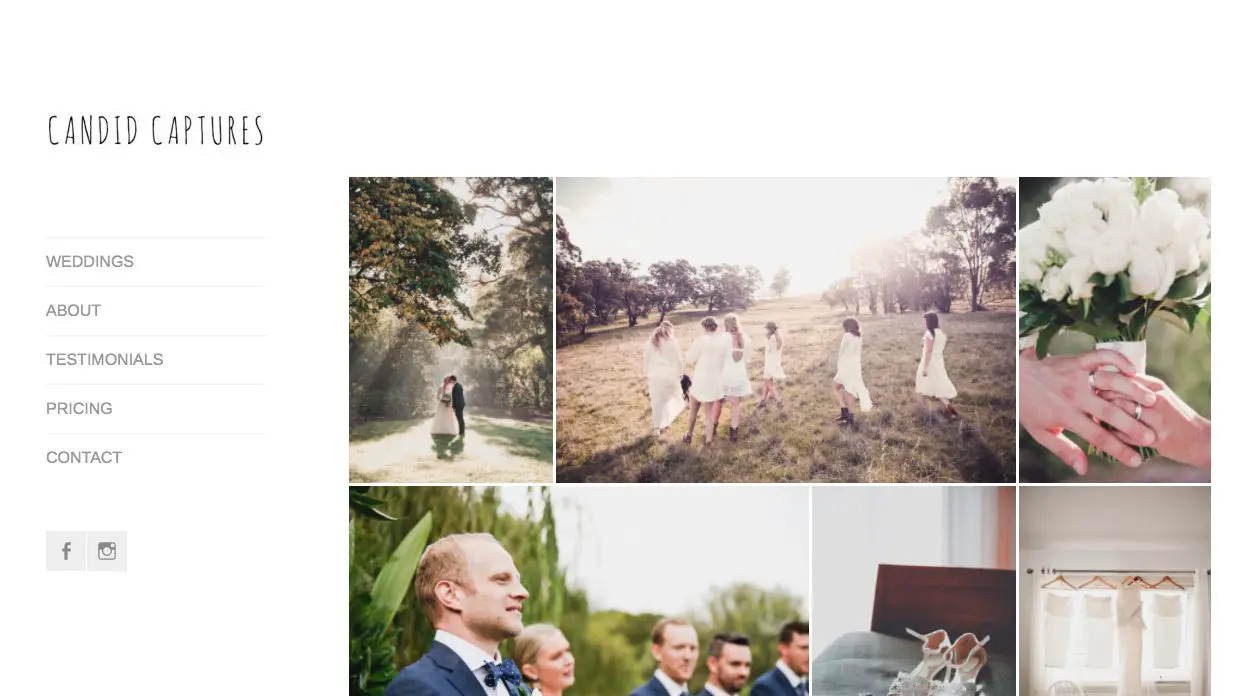 candidcaptures.com.au
415051150
Bonjour, my name is Jeannine. I've been photographing weddings in Melbourne and throughout Victoria, Australia, since 2012. I've photographed countless weddings on my own and have never missed a beat (even the unexpected ones). I've been taking photos since I was about 5 years old, and it's always been a big part of my life.
I have a talent for photojournalism, and I will photograph your wedding in this style, capturing real and special moments. In my opinion, these are the best and most memorable images. I am not a nosy photographer. I look for candid moments from the sidelines, taking as many shots as I can to get the best candid shots. I'll also take as many (or as few) posed photos as you want. I am adaptable and can meet your requirements.
Following the wedding, I select the best photos and individually edit them to enhance the natural light and colours. My typical turnaround time is two to three weeks. Personalised discs in a handmade cover or a USB are included in my packages. They will include both edited high resolution and low resolution images, allowing you to easily share your photos with family and friends. My packages are flexible, and you can contact me at hello@candidcaptures.com.au for a price list or more information.
Theodore & Co. - Wedding Photographer Melbourne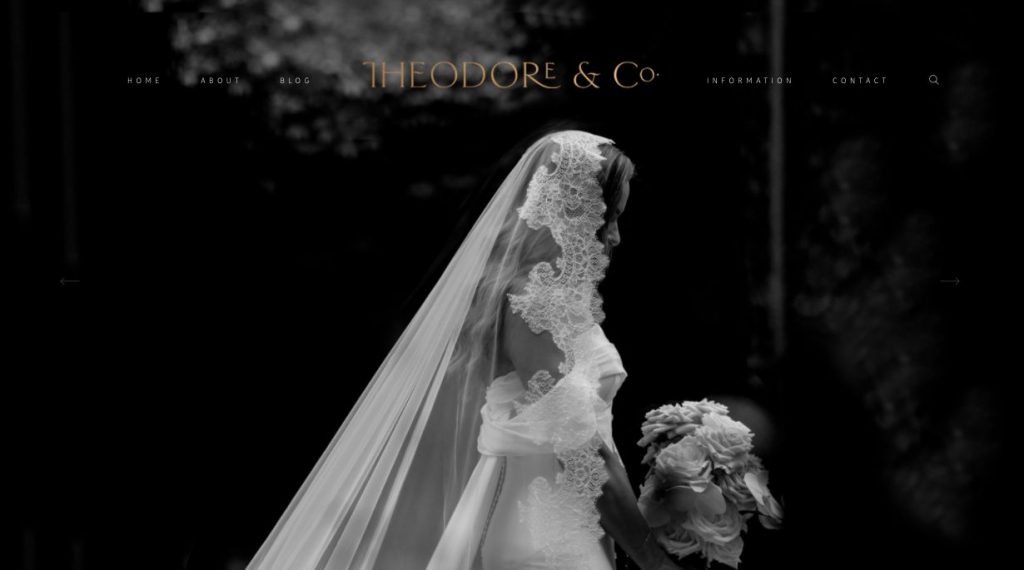 theodoreandco.com.au
1393300061
Theodore & Co. is a high-end wedding photography team with Greek roots based in Melbourne, Australia. Every couple, we believe, deserves to have their unique story documented with excellence, beauty, and care.
We are storytellers who photograph wedding days in an authentic and timeless manner, capturing everything from details to connections to emotion. We value photographing family stories and heritage because we know they will be treasured for generations to come.
We have fifteen years of experience and are truly honoured to be a part of one of the most important days of someone's life. We will make every effort to allow the day to unfold naturally so that you can relax and fully enjoy each special moment.
Theodore & Co. is a high-end wedding photography team with Greek roots based in Melbourne, Australia. Every couple, we believe, deserves to have their unique story documented with excellence, beauty, and care.
We are storytellers who photograph wedding days in an authentic and timeless manner, capturing everything from details to connections to emotion. We value photographing family stories and heritage because we know they will be treasured for generations to come.
Emotion Wedding Photography - Wedding Photographer Melbourne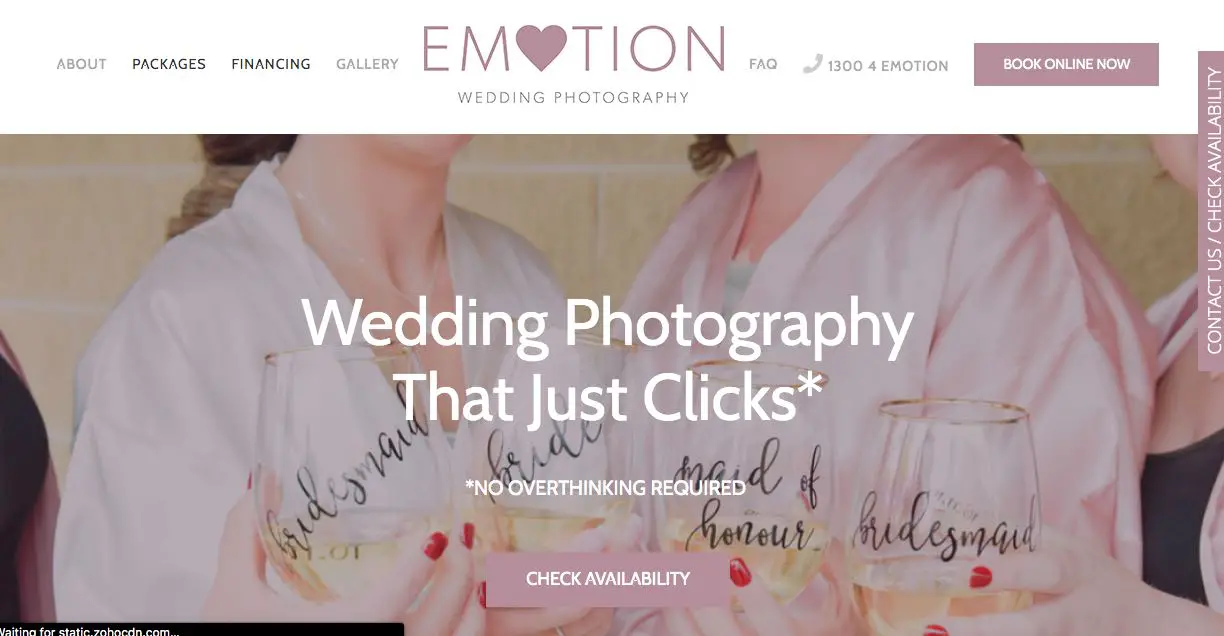 emotionweddingphotography.com.au
1300436684
EMOTION was founded by a group of trailblazers and marketing tech experts who recognised the need to change the wedding photography game.
Today's engaged couples differ from those of yesteryear in a million ways. They are severely pressed for time. Above all, they expect convenience and speed.
Our packages are straightforward, straightforward, and reasonably priced. Couples are well aware of your intentions from the start.
Couples can share their wedding photos within two days of the event and own every single one forever.
Say goodbye to large portfolios and tedious paperwork. Couples book online in a matter of minutes.
WeddingFlix Studios - Wedding Photographer Melbourne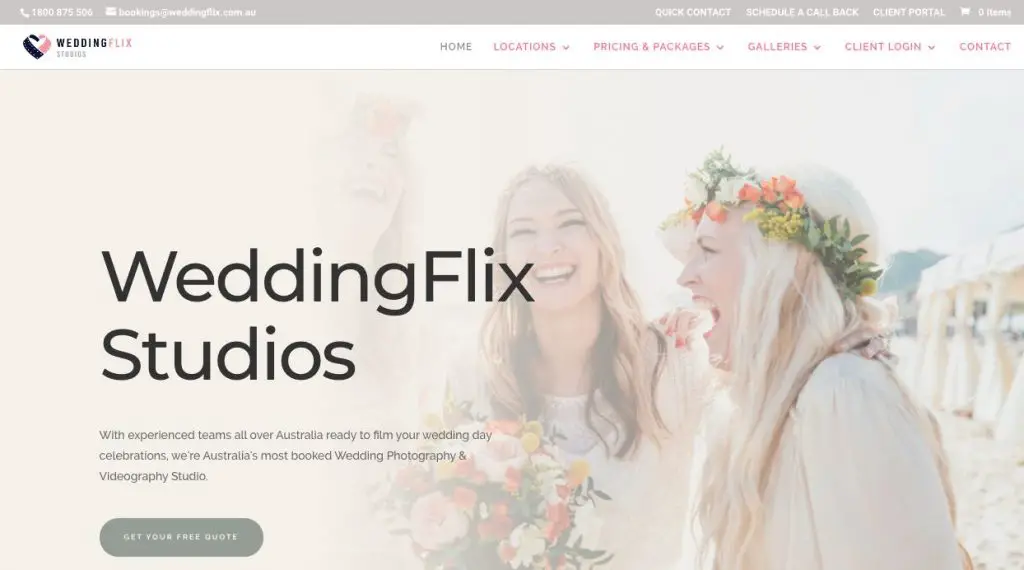 weddingflix.com.au
1800875506 / 0488807656
When you hire WeddingFlix to cover your wedding, you won't have to worry about your wedding photography or videography. You can relax knowing that all of your wedding celebrations will be captured in the most natural and authentic way possible by Australia's busiest wedding photographers and videographers. It's not our style to create a scene, be the centre of attention, or have you pose or pretend. We specialise in capturing every detail of your special day in the most natural way possible.
Our knowledge goes far beyond the camera. Behind the scenes, we have a team of professional editors working to individually edit your photos and videos to fit your prefered style. You can have as much say in the editing process as you want, from the look and feel of your photos to the music used in your Highlight Film. We are here to make YOUR PERFECT WEDDING DAY MEMORIES, not ours.
We understand how stressful it can be to plan your wedding photography and videography. But don't worry. Our team of planners will be with you every step of the way, answering your questions, designing the best package for you, and arranging timelines to capture all of the best moments while keeping your budget in check.
Eyes On Me Photography and Cinematography - Wedding Photographer Melbourne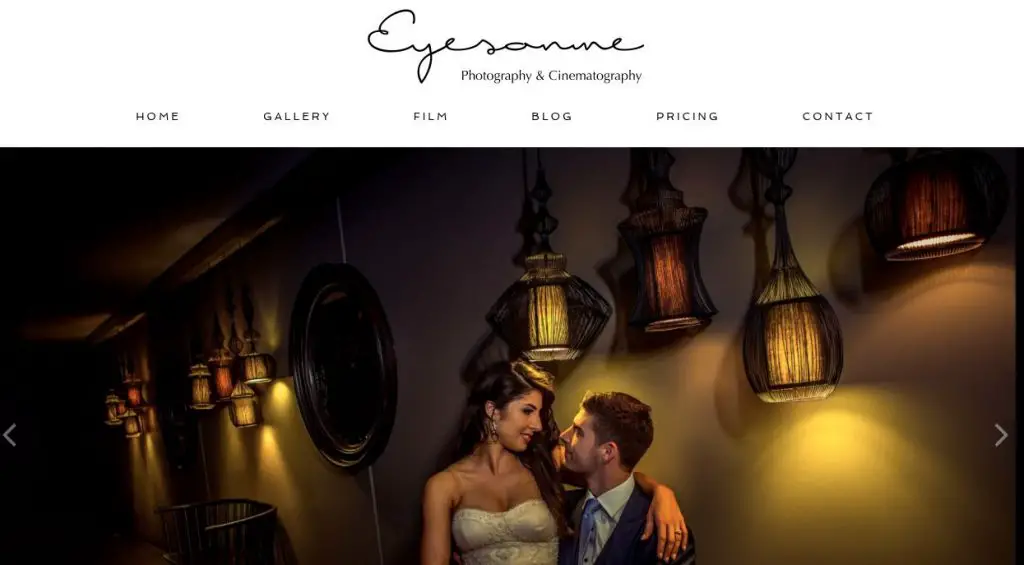 eyesonme.com.au
477989658
Eyesonme Melbourne Wedding Photography and Cinematography Studio welcomes you. We capture the moment you say "I do!" with our highly skilled team of professionally accredited photographers and cinematographers. Each member of our Melbourne wedding photography team has over seven years of experience and a combined portfolio of over 200 weddings. We provide candid Melbourne Wedding Photography and Videography. We shoot in a documentary style that is natural and unstaged, with a classic and vintage feel.
We use our South Melbourne studio as a base to visit happy couples throughout Victoria, capturing magical moments in popular wedding locations such as the Yarra Valley, the Mornington Peninsula, the Bellarine Peninsula, and the Melbourne CBD. We are the best wedding photography team in Melbourne.
To suit every budget, we offer a variety of packages and pricing, as well as custom solutions for bespoke occasions. We offer physical prints, entire collections of digital prints on USB, and complete Melbourne wedding photography albums with your favourite photos from the big day as part of our packages!
We invite you to visit our South Melbourne Studio so that we can better explain how our packages work and tailor a wedding photography experience that is unique to you. We also want to get to know you; being honoured to be a part of the most important day of your life means we want to know how we can make it the most memorable!
Black Avenue Productions  - Wedding Photographer Melbourne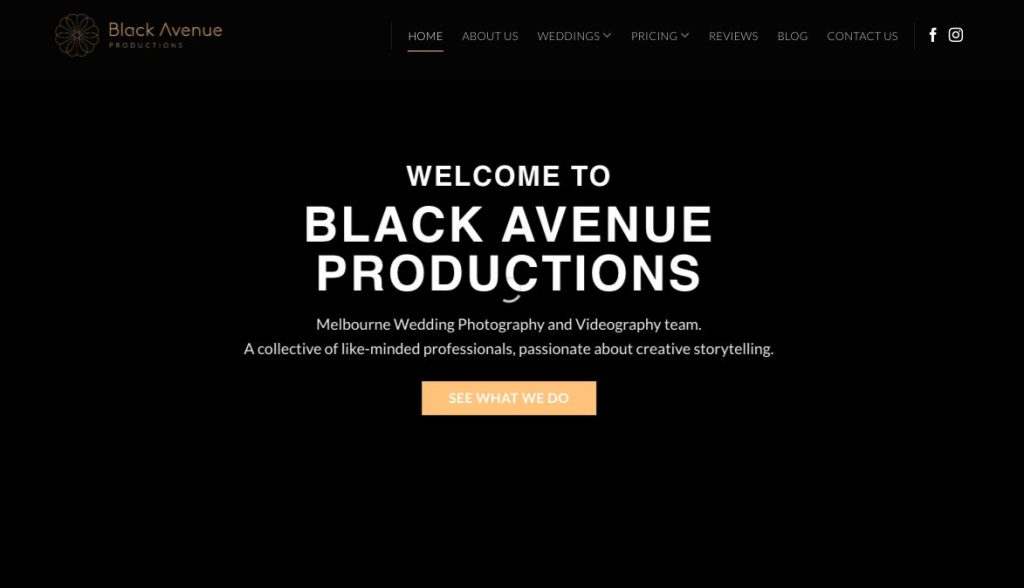 blackavenueproductions.com.au
411155410
Black Avenue Productions is a team of Melbourne wedding photographers and Melbourne wedding videographers who share a passion for providing couples in love with an intimate, friendly, professional, and fun wedding photography / videography experience.
Our artistic and moody colour palette is inspired by our experience working with a wide range of couples.
Beautiful imagery, precision, and artistic authenticity are important to our clients. We shoot, edit, and create a consistent look throughout an event, regardless of the shooting conditions.
We enjoy capturing your natural emotions in an unobtrusive manner by providing a friendly, efficient, and flexible approach.
Black Avenue Productions, a Melbourne wedding photography company, is a group of professional, passionate, and talented photographers on a mission to tell your story exactly the way you want.
Now and Forever Photography - Wedding Photographer Melbourne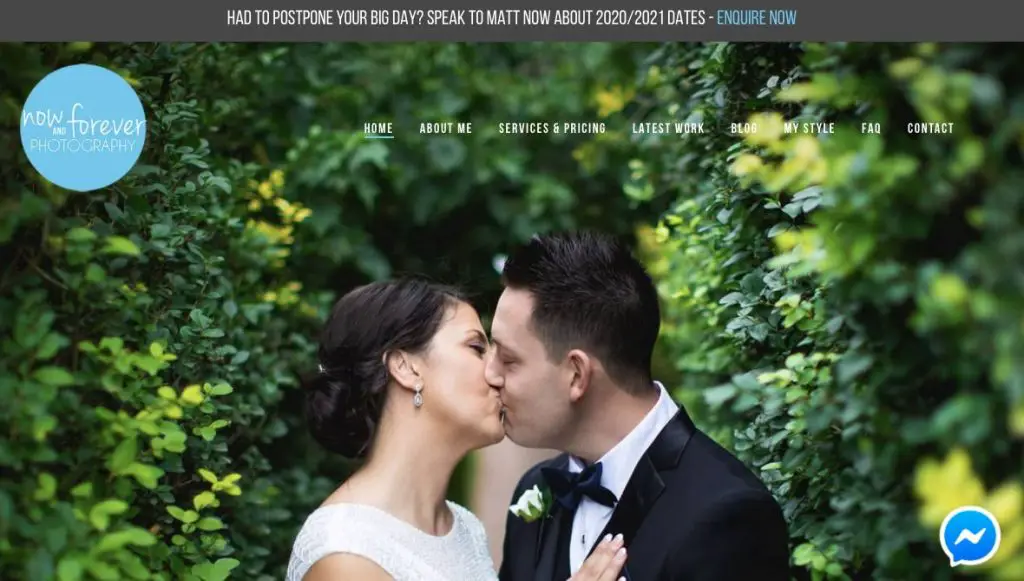 nowandforever.com.au
408356040
I grew up in the Yarra Valley, where I spent my childhood playing Super Mario and kicking the footy in the street. I still live in the Yarra Valley and enjoy photographing the areas around my hometown.
I do my best to make being photographed a pleasant experience for you so that you have images to treasure for a lifetime. I enjoy the opportunity to immerse myself in the romance and magic of a wedding, and I will capture the story of the day in a relaxed, natural, and fun manner.
Complete wedding coverage from the time you begin getting ready until the end of the party. This includes the detail photos (rings, the flowers, the suit, the dress), getting ready portraits, pre-wedding family and bridal party portraits, full ceremony coverage, the family and bridal party portraits, the portrait session, full reception coverage, the entrance, the cake cut, the first dance, speeches and a sunset/night photoshoot.
Complete wedding coverage from the time you start getting ready until the end of the party. This includes detail photos (rings, flowers, suit, dress), getting ready portraits, pre-wedding family and bridal party portraits, full ceremony coverage, family and bridal party portraits, portrait session, full reception coverage, the entrance, cake cutting, first dance, speeches, and a sunset/night photoshoot.
Carino Creative Wedding Photographer  Melbourne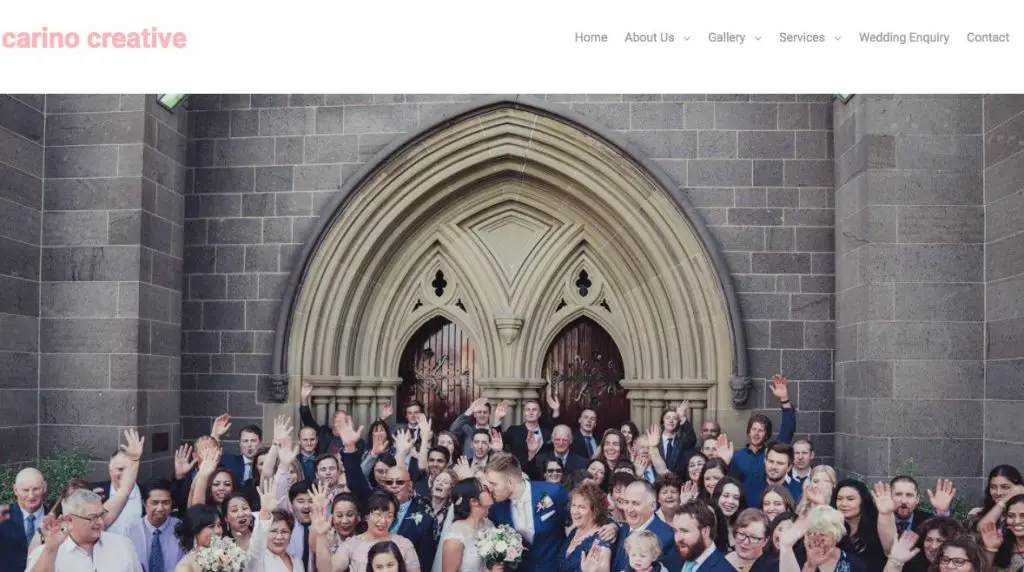 carinocreative.net
478826026
We are the Cario clan! Simply a family who enjoys being creative. We specialise in photography and videography, always using cutting-edge technology to capture our clients' priceless moments. We have about ten years of combined experience, but this is only the beginning! We don't consider this a "job," but rather an opportunity to do what we enjoy. We are concerned with you and what you desire, and we will always tailor our service to you and your special day. We'd love to get to know you, so please get in touch if you have any questions.
We offer a variety of photo and/or video packages, but if you have specific hours or requirements, we can discuss it during your free consultation to tailor our packages to your needs. We're a team of 6, so each session will have at least two shooters, but if you get a photo AND video package, you might even get to meet all of us! We provide drone footage, documentary-style coverage, and a few extras to make your photos that much more special (we can provide sparklers, bubbles, rose petals, you name it!). We are always open to new ideas, so please do not hesitate to contact us with any suggestions. We photograph weddings, birthdays, portraits, maternity sessions, and pretty much anything else! We are happy to meet with you at no cost to address any concerns you may have and ensure your comfort before proceeding.
Uddhav Naik Wedding Photographer Melbourne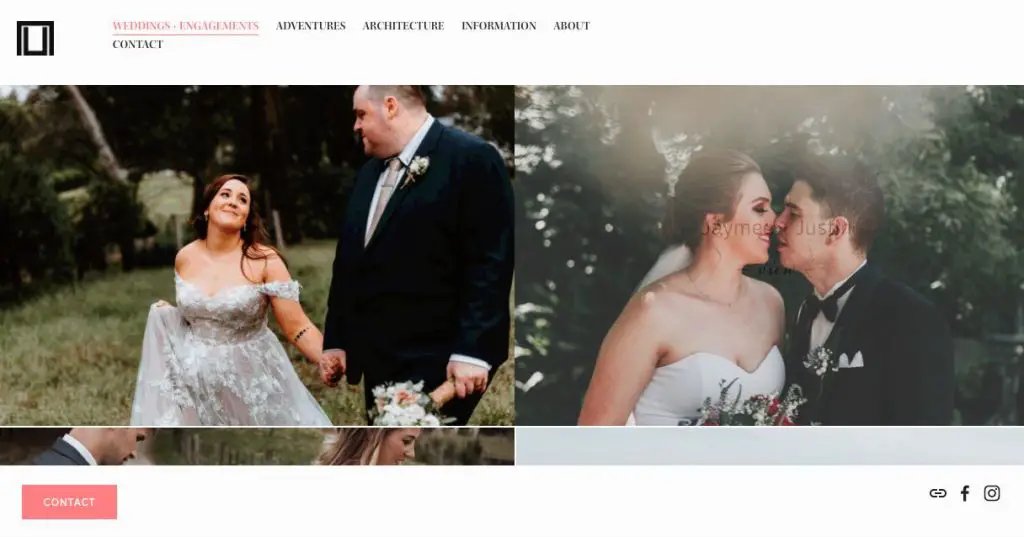 uddhavnaik.com
424400539
You may have noticed my initials at the top. I specialise in wedding and architectural photography. I also have a background in architecture and project management in the construction industry.
I adore life and all it has to offer, which is why I enjoy photographing all the wonderful people and places it has to offer. I am always looking forwards to new adventures and enjoy recounting the "moments" that I have had by being a part of it all!
My photography is an extension of who I am. I hope the images you've seen here have left you feeling emotionally "connected," visually "beautiful," and intellectually "stimulated."
Please contact me if you agree with my point of view. I would appreciate hearing from you. I'd love to have an open discussion about what you want and how we can work together to make it happen.
My main focus is on storytelling; capturing those genuine, raw emotions and your love for one another. It's critical to get that chemistry right because I'll be with you throughout your big day.
Alexander Shore Photography - Wedding Photographer Melbourne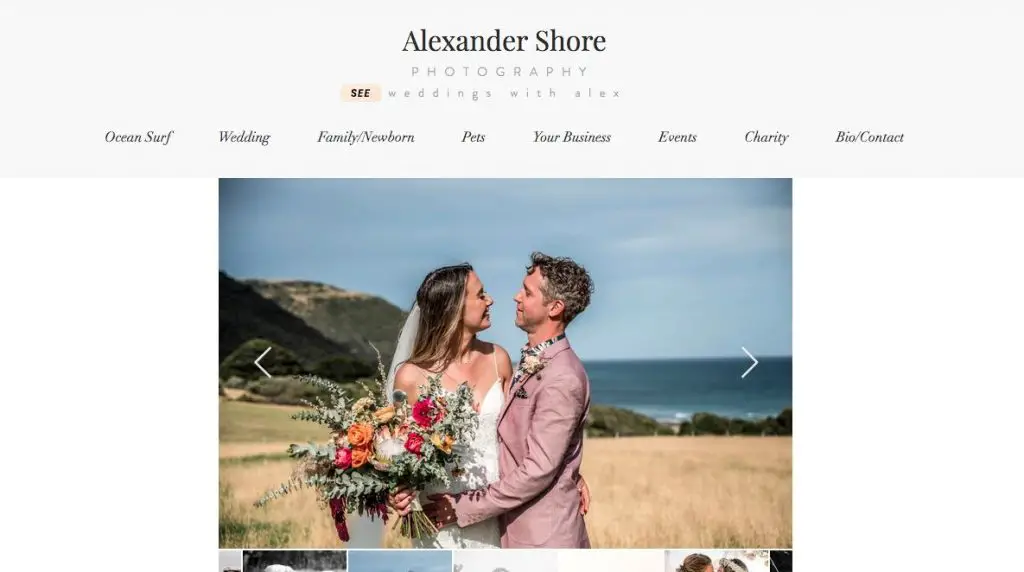 alexandershorephotography.com
431599270
I aspire to meet people as a passionate photographer and chatterbox, and I am ready to embark on new and exciting ventures with whoever happens to like my style. I am always willing to travel and hope to assist other creative souls who are just starting out like me.
My long-term goal is to help the planet in any way I can, whether that's by assisting environmentally conscious organisations and businesses in doing what I can't, or simply removing plastic from our oceans one bottle lid at a time.
Nicholas Deloitte Wedding Photographer Melbourne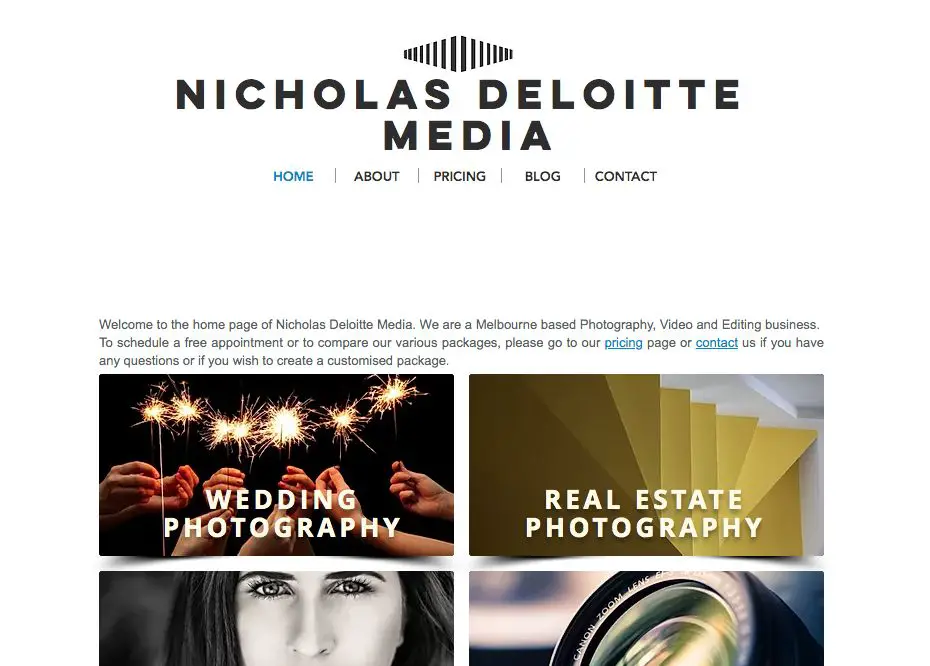 nicholasdeloittemedia.com
421048158
To schedule a free consultation or to compare our various packages, please visit our pricing page. If you have any questions or would like to create a customised package, please contact us.
We use professional Canon DSLR cameras and lenses for our shoots. We also have portable lighting, motorised video sliders, and tripods on hand to capture creatively while on location.
We can arrange for your chosen images to be printed onto quality media (hard cover photo books, canvas frames, and photo paper) as an add-on at an additional cost.
With a laid-back attitude and an eye for creative detail, you can relax and enjoy your special day while we professionally capture all of the memorable moments.
We provide an affordable option for your wedding day, with basic packages starting at $1,395. All of our packages can be tailored to meet your specific requirements. We also provide discounted add-ons such as canvas prints and deluxe hard cover photo books that we have assembled and designed.
Elsa Cairns Wedding Photography - Wedding Photographer  Melbourne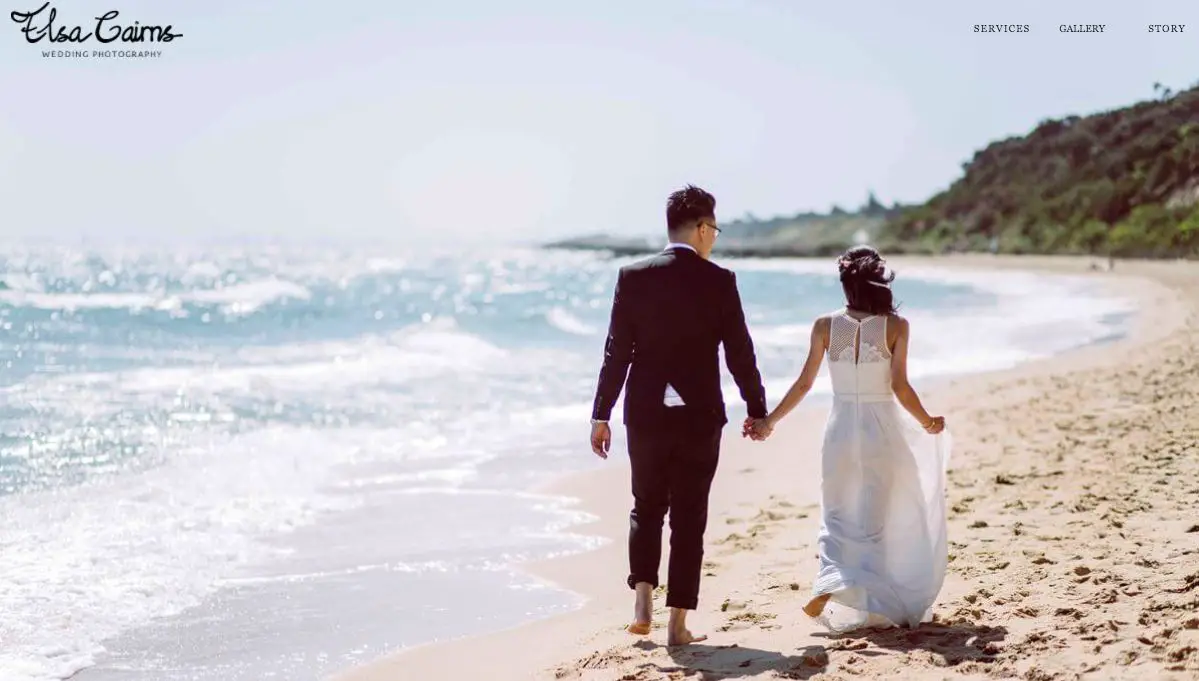 elsacairnsweddingphotos.com.au
431635621
Elsa Cairns Wedding Photography is Melbourne's premier photojournalistic wedding photography service, providing a personalised, stress-free, and unforgettable experience. Elsa Cairns' wedding photography will have you reliving your special day for generations to come, from the consultation to the first dance.
My passion for photography began when I received my first digital point-and-shoot camera from my father when I was 17 years old. I've always enjoyed capturing people in their most natural states because it allows me to tell the story more effectively by freezing the essence of the subject and dayEngaging with personality.
To be honest, I never imagined myself as a wedding photographer; I imagined myself as someone documenting a friend's most important day, capturing their most important moments and details, and hoping to make a friend out of the experience. I'm always up for a chat, so feel free to contact me.
Elsa Cairns Wedding Photography serves Melbourne's inner-city suburbs and further afield. To ensure that your precious memories are delivered as soon as possible, we have tailored our service into three simple packages to meet the needs of every couple. Digital Package, Album Package, and Tailored Package are all available.
Images for Life Photo & Video - Wedding Photographer Melbourne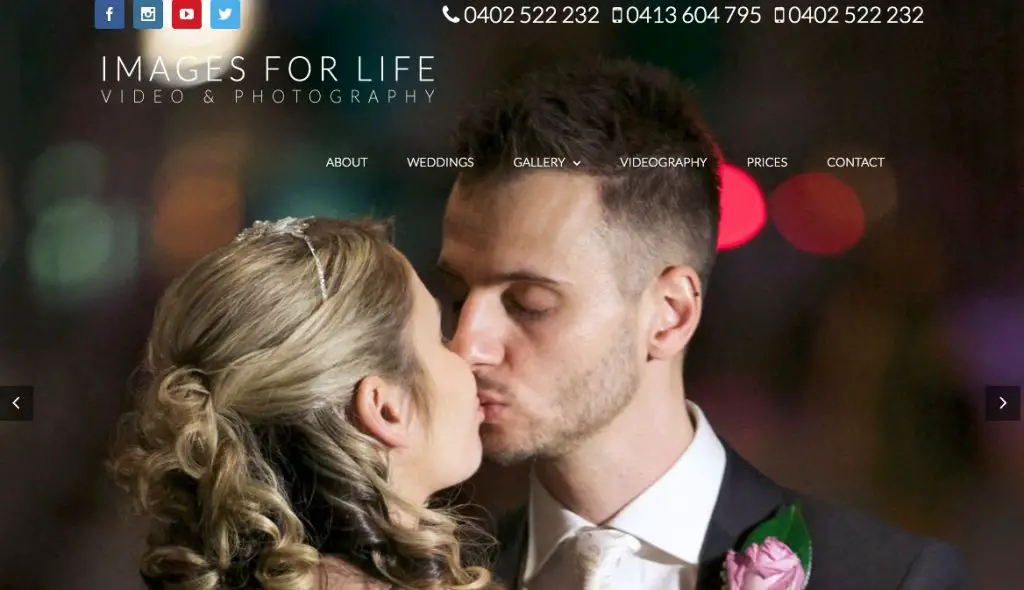 imagesforlife.com.au
413604795
Dolors, who is originally from Spain, is a highly skilled photographer who has worked in the fashion industry for over ten years, capturing the beauty of hundreds of models all over the world. With a strong passion for photography, she now captures everything and everyone - and is particularly moved by the emotion of weddings.
Piero's passion is videography, as well as editing imagery and wedding videos to highlight those special moments that you'll cherish forever. He believes that the key to creating a fantastic wedding video is to be emotionally connected to the subjects, and he says, "The connection must come from the heart..."
This professional, accommodating, hospitable, and enthusiastic duo will create imagery that you will cherish for the rest of your life.
Melisa Savickas Wedding Photographer Melbourne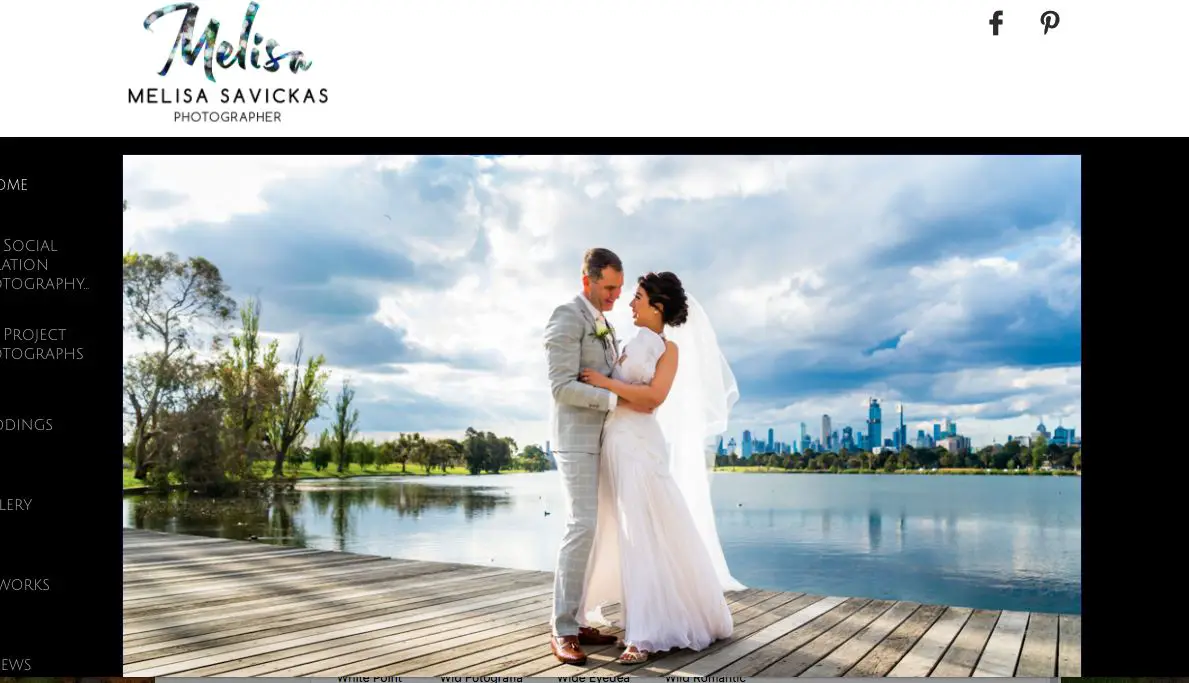 melisasavickas.com
420509060
I am a people person who has focused on the human experience with weddings. I am also available for special events, family portraits, corporate portraits, and child portraiture, among other things, so if you have specialised photographic needs, please contact me. I have over two decades of experience in a variety of photography roles and can assist you with a wide range of requests.
I have extensive photographic experience, a calm demeanour, and a great deal of patience. I strive to capture the best images possible while also making your experience enjoyable. I will make suggestions and guide you through the process, providing you with innovative solutions. My photography style is realistic, with natural, documentary-style images and the use of special effects on selected images. We can achieve your vision beautifully by working together. I take pride in my work and want you to be completely satisfied with the end result.
I can assist you if you are looking for a photographic service that is personal, tailored to your needs, and goes above and beyond your expectations.
I will provide a stress-free wedding photography experience for the couple who wants a timeless, honest, and creative perspective of their wedding day. My photographs are stunning and tell your personal love story in beautiful imagery.
SO Studio Wedding Photographer Melbourne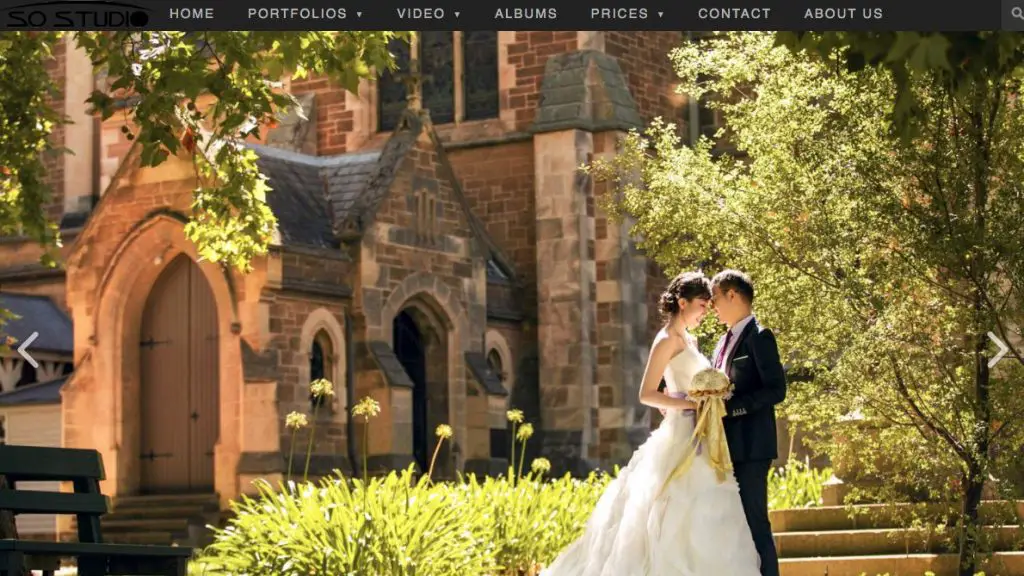 sostudio.net.au
421013719
We are a group of young people interested in artistic pursuits, and we only take one client per day. Don't forget to bring your Datoutie, passport, and a camera with you.
It will also be about the significance of our work, which will undoubtedly be the most important. Perhaps such a position and attitude have never existed before us. We hope that each customer is a friend, that they have an interactive fellowship with one another and are willing to speak their minds freely, regardless of friend.
Our team refused to model shoot, shoot for characteristics, and the constant pursuit of high quality.
Monty Studio - Wedding Photographer Melbourne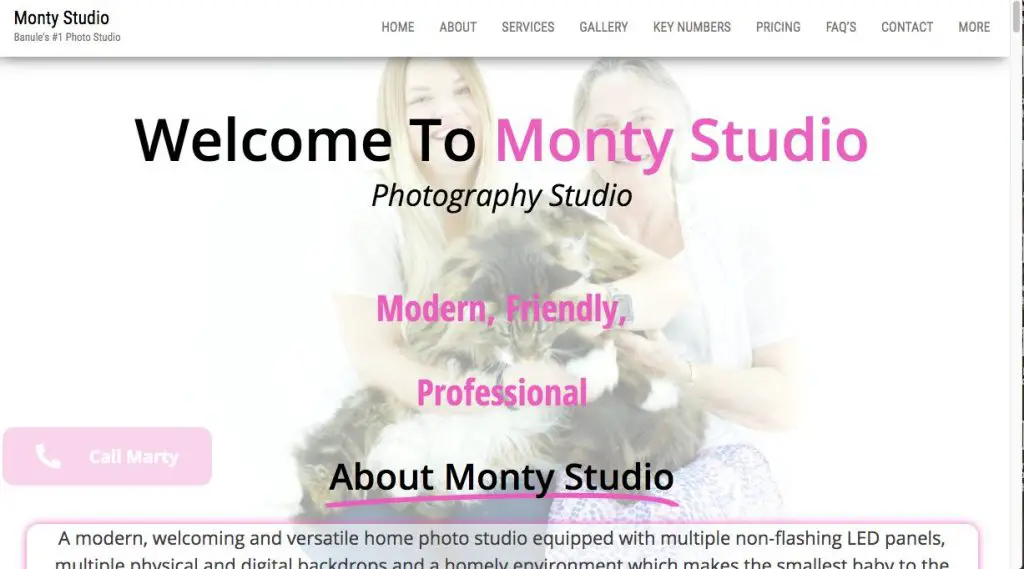 montystudio.com.au
499227109
A modern, welcoming, and versatile home photo studio outfitted with multiple non-flashing LED panels, multiple physical and digital backdrops, and a homey environment that instantly relaxes everyone from the smallest baby to the oldest relative.
Monty Studio, located in one of Banyule's oldest residential dwellings, is the creation of owner Marty, who designed and created the multi-functional space that can accommodate large families, crying babies, domestic products, barking dogs, and much more.
Marty can affect the mood, style, and charisma of each photo session with the 14 independent LED light panels, displaying all images in real-time, giving the customer input and reassurance of the beautiful images that have been taken.
Eerik Sandstrom Wedding Photographer Melbourne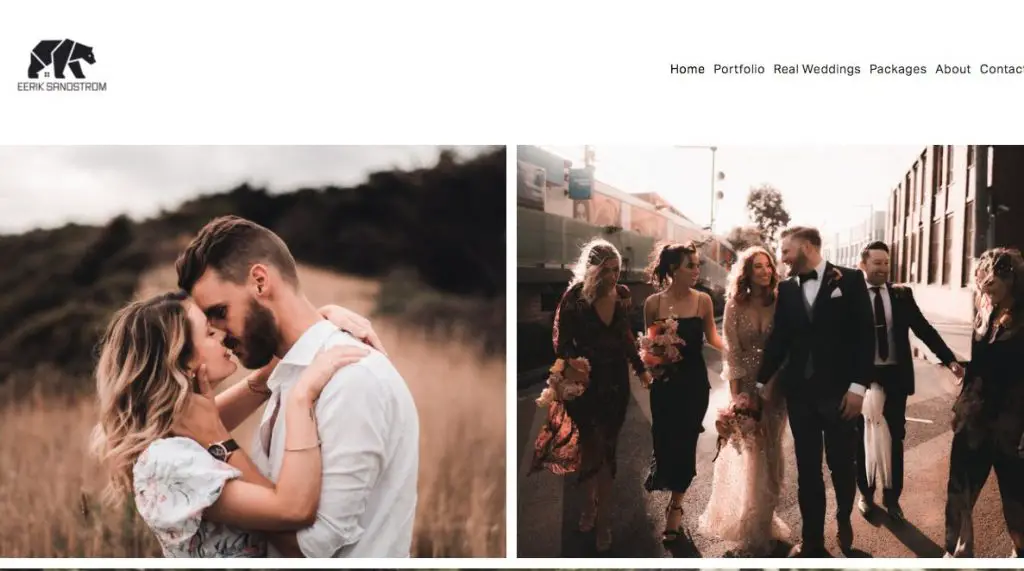 eerik.com.au
408736041
On our wedding day, this is me and my wife Kasey. We were fortunate to be surrounded by so many of our friends and family, many of whom had travelled from overseas and interstate to join us in celebrating. It's not often that you get to spend a day with all of your favourite people in one place just for you, and it's a pretty special feeling.
A little bit about myself, I was born in Melbourne and have spent the majority of my life there. My father is Finnish, and my mother is Australian, so the unusual spelling of my name (which is pronounced Eric) comes from my father's side of the family.
After enduring another brutal Melbourne winter, I decided it was time for a change. Kasey and I met when I moved to Perth. After five years in Perth, I convinced Kasey that the coffee was better in Melbourne and the winters weren't so bad, so we packed our belongings and relocated. It didn't take long for her to figure out I lied about the winters.
Aside from wedding photography, I enjoy the outdoors, adventure, and a good cup of coffee. I have everything I need to have a coffee wherever I am in the world, whether I'm snowboarding in the United States, hiking in New Zealand, or riding my mountain bike at the You Yangs in Victoria - as long as I have my AeroPress, any time is coffee time!
The Light Industry - Wedding Photographers Melbourne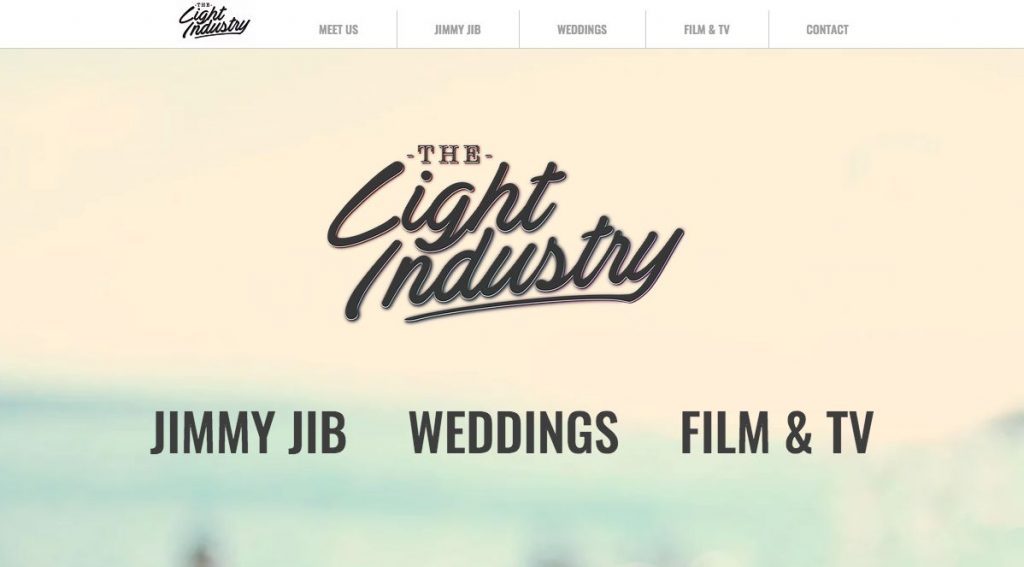 thelightindustry.com
402746041
In addition to a decade of experience in the media industry, Luke (owner) has a diverse range of camera crane film credits, broadcast TV experience, and a diverse design portfolio. Luke brings a deep knowledge of science to the art of capturing your perfect event, having lectured in binocular vision/optics for three years at the University of Tennessee.
Melbourne Wedding and Bridal Fashion Photography
Melbourne // Victoria // East Coast // International
Our wedding photography style and aesthetic is moody yet romantic, candid yet intentional, raw and emotional. We live and breathe Southern California culture, and we enjoy taking advantage of the best weather, beaches, mountains, deserts, and, of course, our urban concrete jungle, Melbourne, which is the most liveable city in the world. On a good day, we can hike a mountain, visit a microbrewery for happy hour, and get to the beach in time to watch an infamous west coast sunset with a couple of lovers.
Do you want to collaborate with a few Melbourne wedding photographers and videographers? If so, you've come to the right place. We'd love to capture you and your lover, especially in Melbourne or Victoria, but we'd never say no to a domestic or international adventure.
​
Wattle Studios Wedding Photographer Melbourne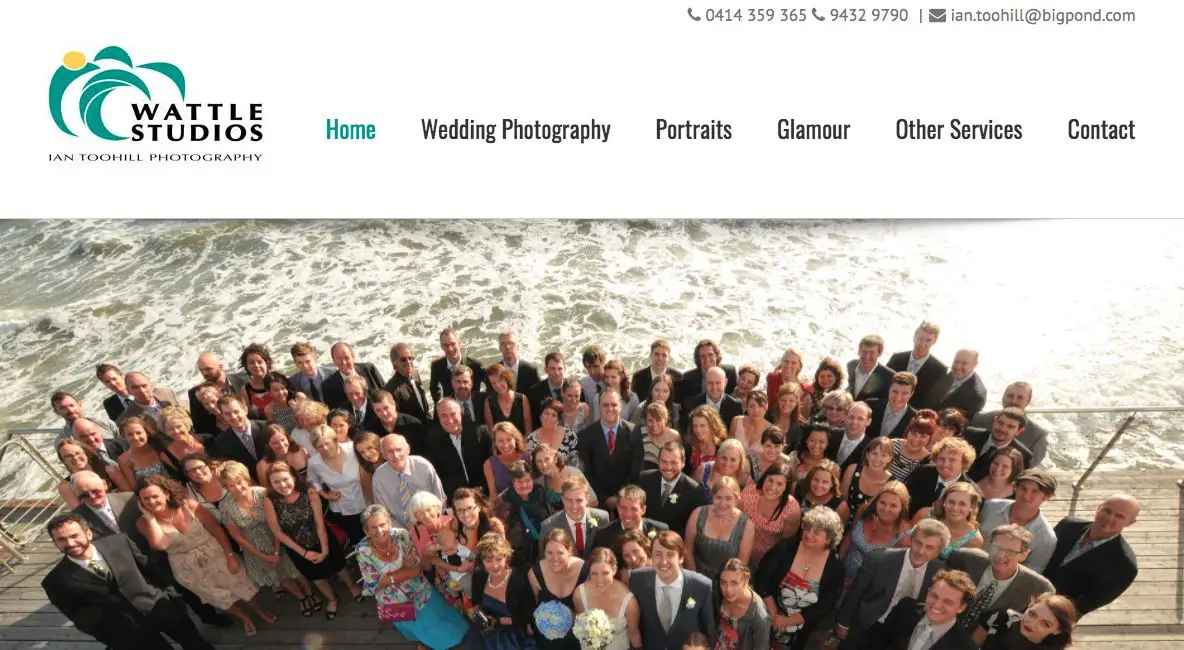 wattlestudios.net.au
414359365
Wattle Studios and its team of photographers can be trusted to capture the atmosphere and those special moments on your wedding day.
Wattle Studios will provide you with not only a professional wedding photographer with decades of experience, but also extensive knowledge of all aspects of the day.
As a result, because we are local and guarantee satisfaction, we are the ideal choice. We understand that each couple is unique and requires special consideration. As a result, we offer face-to-face consultations at our studios in order to get to know you better and achieve the best possible outcome from the day. We take pride in our unobtrusive and informal approach to capturing those precious, spontaneous, candid moments.
We all enjoy spending time with our loved ones and cherish the memories we make with them. Our family photography services preserve those priceless moments as a permanent record and fond memory of time spent with family. If you need photography for special occasions such as birthdays, anniversaries, weddings, family gatherings, and other activities, we are the company to call. Wattle Studios, located in Melbourne's North Eastern Suburbs, provides professional family photography services to those who want to commemorate the special bond they share with their families. Over the years, we have provided many satisfied customers with beautifully framed portraits for their homes. All images purchased come with digital copyright files that can be shared with family and friends. We can photograph you in our Diamond Valley studio or, if you prefer, we can come to you in your favourite setting.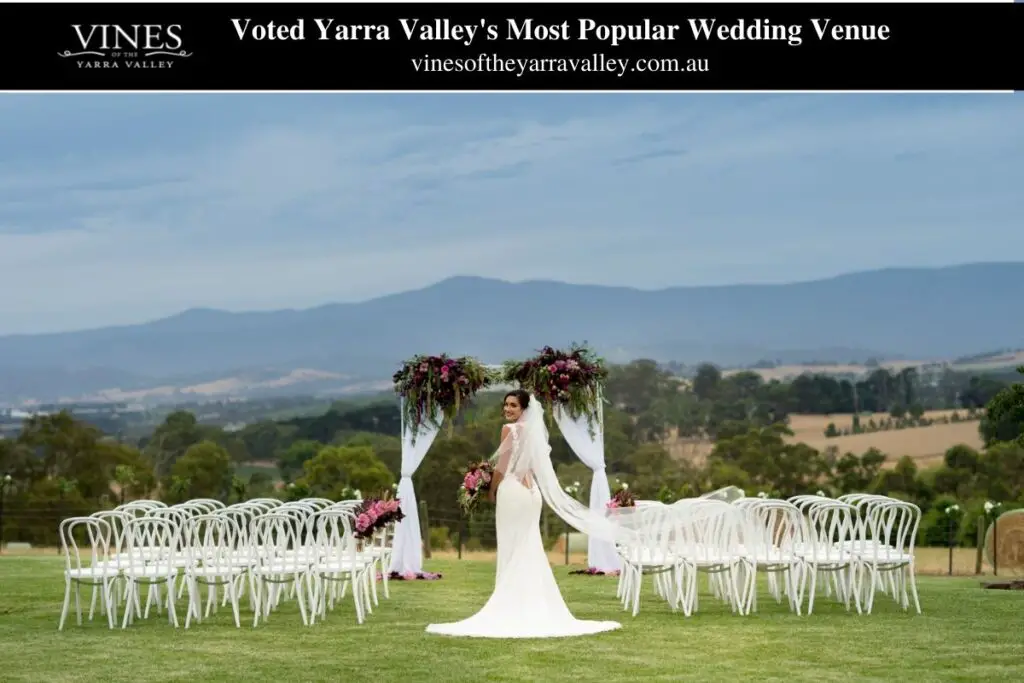 White River Photography & Videography-Wedding Photographer Melbourne
whiteriverphoto.com.au
468354760
White River Photography is based in Melbourne. We are a highly skilled and passionate team of artists specialising in fine art wedding photography. Our signature style is creative and laidback, making it the ideal complement to any wedding style.
Because we specialise in fine art photography, each photograph is also a work of art to us. We enjoy creating art with soft, natural elements. We use natural lighting and candid photography to create stunning vignettes that highlight the beauty of each and every moment.
We believe that as a team of talented and experienced photographers, we can anticipate and provide for exactly what every bride desires: for the magic of her wedding to be captured in as beautiful a way as it was when it happened. We aim to create stunning works of art that document your love with an eye towards the pastoral and the charming, the romantic and the elegant.
We're excited to hear all about your heartwarming story. Allow us to immortalise your wedding photos as fine art, a true testament to your love's beauty and grace.
Cue the Confetti Photography Melbourne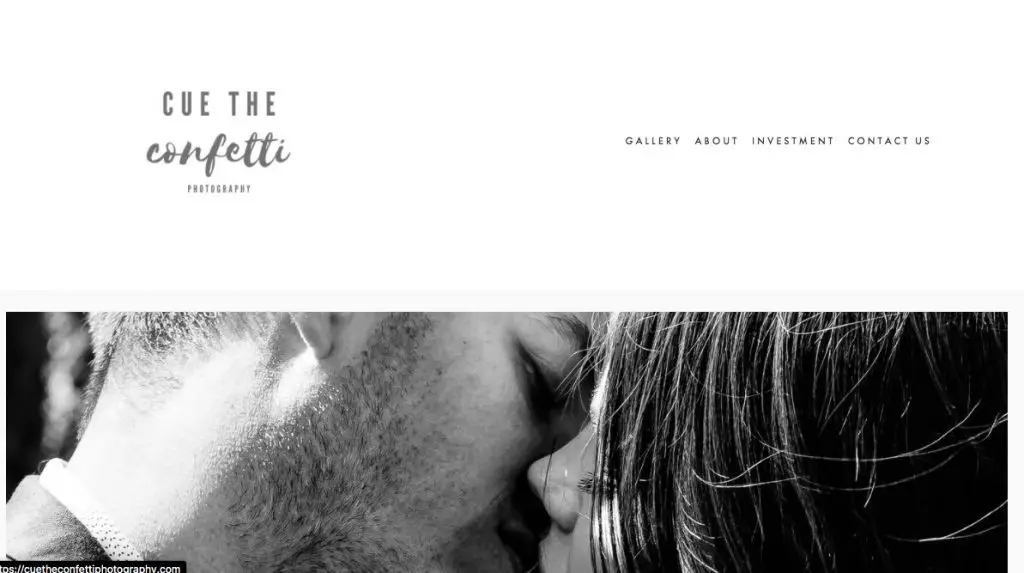 cuetheconfettiphotography.com
426503382
Many people were surprised to see me behind the camera after growing up mostly in front of it. It was by chance that I began photographing. I had never imagined myself as a photographer, and I honestly didn't think I'd be very good at it.
It was just my son and I from the beginning, and to pass the time, I bought myself a camera and began photographing him. After I shared a few on social media, people began asking me for the photographer's name. I wasn't expecting that kind of reaction, but it made me realise that I might be a lot better than I thought.
I'm not the most outgoing person, nor do I have a 'in your face' salesperson personality. I'd rather take a back seat and capture my true self and raw emotion. I don't want to get involved in your wedding; I'm there to document it, not to tell you how it should be. You've spent hours, months, or even years planning your special day, and having someone tell you what to do every second would be disappointing.
I do have two children who keep me going. They both enjoy being in front of the camera (much like I did as a child), and I've recently begun allowing my son to take a few photos here and there.
Seun Nomolewa Wedding Photographer Melbourne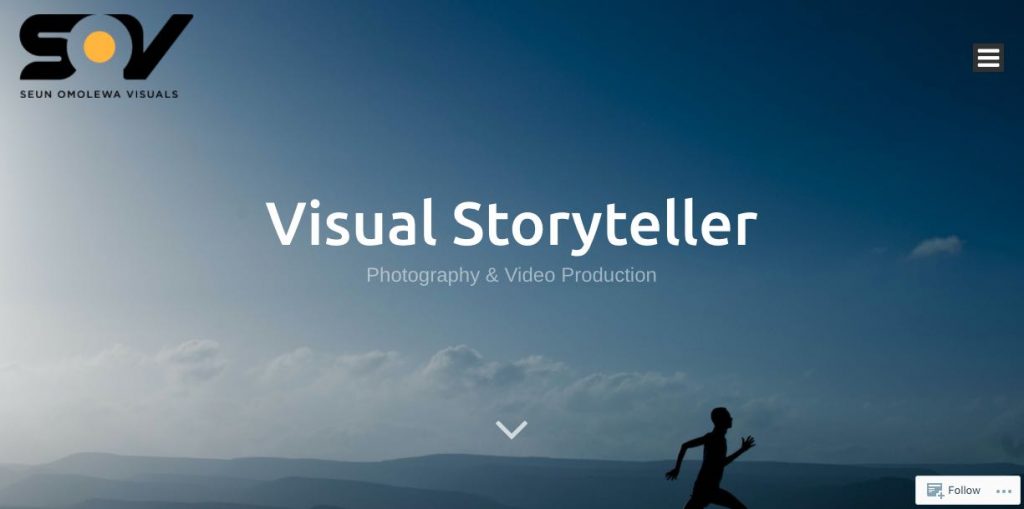 seunomolewa.com
410255370
SOV was founded in 2016 and has been providing our clients with stunning visuals ever since. At SOV, we believe that everything is beautiful when presented in the right light. We bring that same energy to every brand and client with whom we collaborate.
We will not stop until we have presented your brand or event in the best light possible.
Every brand requires stunning visuals to stand out from the crowd, and we have mastered the art of assisting you in doing so.
We tell everyday stories in a way that your ideal customer will understand.
Really Good Wedding Photographer Melbourne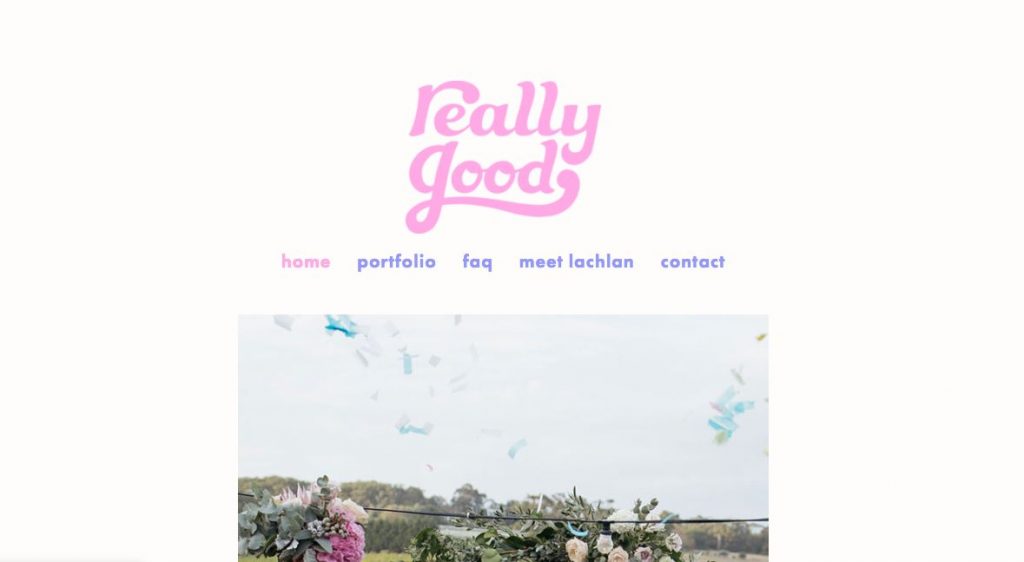 reallygoodweddings.com
497362255
Hey! It's a pleasure to meet you. My name is Lachy Scallion. And this is my existence. Did you ever watch the show when it first aired in the 1990s? Anyway, I was born in the 1990s. I grew up in Frankston on 'the ninch'. I used to spend a lot of time at the beach, and I still do. It's where I go when I need to think, and I've always enjoyed watching the light change across the water.
This is usually the part where I tell you how great I am and list all of my accomplishments. But I think that's a little dull. I don't photograph for awards. I actually enjoy photographing people and celebrating love. Celebrating individual stories while making you feel at ease. Couples frequently comment on how relaxed I am, and that is how I like to approach being a part of your day. Have some fun, take some cute photos, and let you get on with your day.
As your wedding photographer, it is my responsibility to assist you in celebrating and having the best day possible. Not to distract you from the action, but to join in on the fun and capture whatever happens, the tears, the laughter, the jokes, the dancing. I love how each wedding is a unique representation of two lives coming together, and it brings me great joy to see you have the best of times.
Really good wedding photography Melbourne.
Life is too short to waste on awkward wedding photos. Isn't that correct? The candid approach of a great wedding means less time posing and more time celebrating with friends and family. It's both simple and effective.