Wedding documentation is one of the most crucial parts of your wedding day. While photography is an essential element to capture your big day in still images, a wedding video will give you beyond what pictures capture— the emotion and atmosphere of the wedding in motion. With such an important video to last forever as your wedding keepsake, make sure you do it right. Take notes on some insights we've listed below.
There are as many options and extras for your wedding video as there are for your photos. To help pick out the right package for you, here's what to include in your wedding video—and what to cut.
Still, toying with the idea of hiring a videographer? We say go for it—it's one choice you definitely won't regret. Sure, your photos will be amazing, but you won't be able to hear your vows or see your parents tear up during your first dance. And it's something you can show your children one day. Below, some helpful hints to get the most out of your wedding video.
The world of wedding videography is complex, uplifting, and extremely demanding, but at the end of the day, it is all worth it!
Wedding videography has generous room for creativity, but there are certain things that are expected by newlyweds thanks to tradition. There are things that used to look great a couple of years ago, or even a decade ago but nowadays, shouldn't be done.
Many wedding videographers have developed and enhanced their skills around certain moments that could be easily found in wedding packages.
But some couples want to get a little bit more quirky and think outside the box, and even though it isn't wrong, it could be a waste of talent to ask for things that aren't in fashion anymore. After all, the budget will be built around the expected shots and styles, so any additional requirements will increase the total cost.
In this post, we'll share some tips for enquiring about a wedding video. So, without further ado, here are the most important dos and don'ts when hiring a wedding videographer.
If you want your wedding to be the Top Wedding Video of the year, check out our ultimate list of wedding videographers to help you get the polished product.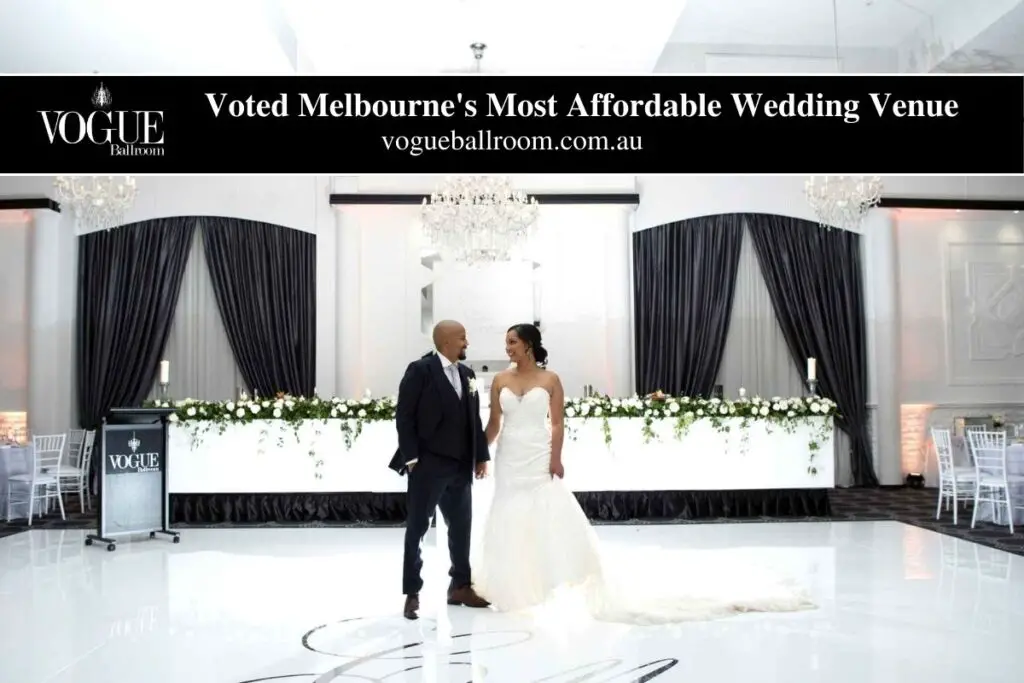 Don't Include A Photomontage.
Don't get us wrong — it's always fun to look at baby pictures and honeymoon snapshots. But you don't need a reel of both to start and end your wedding video. Save the childhood photo montage for your rehearsal dinner and to the wedding photographer if he's offering this. Your friends will lose attention after 20 minutes, tops, and you don't want to waste five of those watching still photos of you two morphing from infants to schoolchildren to awkward adolescents to newlyweds. Get straight to the action. Suppose you're investing in a videographer to cover your entire wedding. In that case, you'll have plenty of footage to condense so devote your videographer's time towards a beautifully edited video that you'll have time to watch again and again.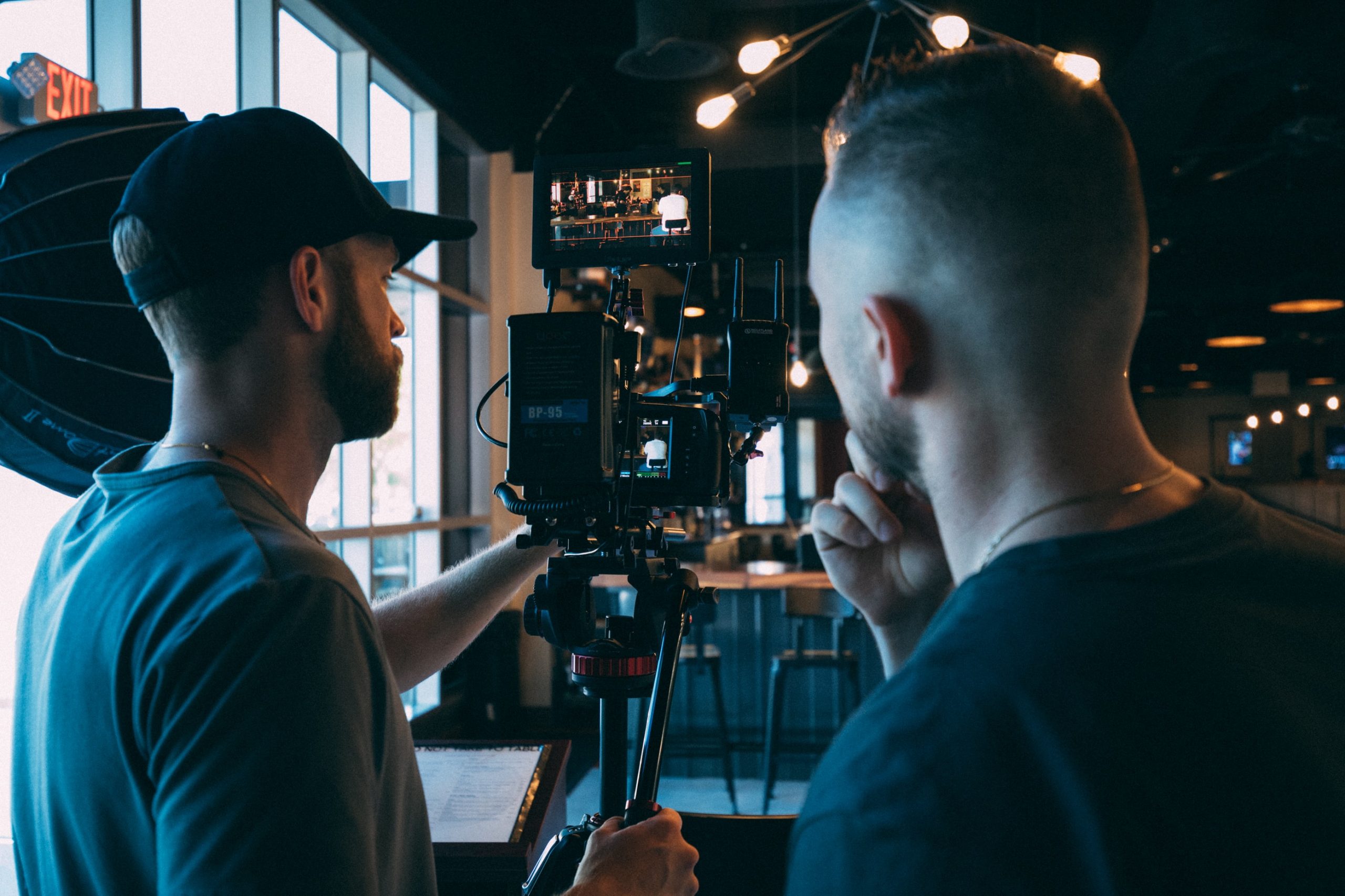 Do Include: A Digital File
While DVDs are still a popular method for delivering wedding videos, most videographers are now offering digital movie files in HD on thumb drives as well. A thumb drive not only allows you to stream your wedding video to your TV via Apple TV or a similar device, but you can also easily upload and share the file digitally with friends and family near and far.
This is the way to keep the memory for yourself on your devices in the highest quality. We also recommend getting a blu-ray if you are hoping to watch the films in high quality on your bigger screens.
Do Include: The Preparations and Ceremony
You'll want footage of everything, from the start of the preparations to your final exit, including the important words and tears or laughs you share in between. Make sure your videographer doesn't skimp through the preparations or ceremony coverage in order to get more reception coverage. The ceremony is a good reason to splurge on a second shooter (more on that later). Also, build in time for your videographer to capture the guests arriving before the ceremony — one of those moments you'll miss on your wedding day that will be fun to watch afterwards.
Let's face it... you are so in the moment you will barely remember one word that is said at the ceremony. Why not have a copy that you can watch when you are out of the moment to be able to relive and remember the most special day of your life!
Don't Include Guest Interviews.
Guests tend to say the same things in video messages. How often do you go much beyond, "Congratulations, you look beautiful and good luck," when you get the mic at a party? Plus, it can be annoying for the guest who's interrupted in the middle of eating her salad and encouraged to say a few words about the happy couple as the rest of the table looks on. Sure, watching Aunt Gina caught off-guard when it's her turn to talk can be fun to watch later, but down the road, it's the personal messages that will resonate the most — and you're probably not going to get many of those if your videographer has to put guests on the spot. If you still want to record guests' messages and incorporate voice-overs in your videotaped interviews or statements that can be recorded separately and used to enhance certain scenes — consider a video guest book. A video guest book is just like a photo booth, but instead of taking pictures, your guests will record short videos. To mix it up, so they're not just saying the same "Congrats!" message, set out a jar of questions for guests to pick from and answer.
These can go south when guests have had too much to drink or if people are too camera shy. They CAN, however, be very fun if the bride and groom create a jar of questions that guests pick at random to answer on the video and have a designated area to film rather than at tables or where people are caught off-guard. This is what we do with our Live Guest Book option.
Do Include: Same Day Edit
This is a no brainer. All of the people you love gathered together at one event will make for some great memories, and seeing it unfold on a video story is unlike anything. A great videographer will capture many of the little moments you won't get to see in person. The day will go by in a blur, and you'll miss the little moments that will help to make the day so special, so it's truly an amazing feeling to watch everything on film to cap this milestone in your life.
Don't Include Raw Footage.
Once the filming is finished, some videographers will send you the raw footage (untouched, unedited) to preview before editing begins so you can note scenes that you want to keep or cut, like when your groom's voice cracked while reading his vows to you. If you want to hold on to the raw footage for posterity, your videographer may offer it as part of your package. If it's not included in your package, it's not worth paying the extra fee for the raw footage, which you may never even watch. And if you can't get through the five hours of unedited video, your friends and family certainly won't be able to. Instead, opt for two videos: a highlight reel and the same day edit.
There are probably 10+ hours of raw footage, some un-usable shots or unflattering angles. This will not be something you will want to sift through. Plus, the video files are shot in high quality so it can be 120+ GB, which is hard to transfer and download. Let us do the work of finding the best footage to give you to watch. We will capture and give you those special moments that you want to see in a time-frame worthwhile to watch. Between the highlight film, ceremony and speeches, you can usually expect to have 40-60 minutes of quality video to enjoy.
Do Include: Aerial Shots
For most videographers, this is automatically included. And depending on your location (outdoor, beach, garden) this can quickly become a must. It allows the videographer to be creative, and it gives an extra touch of beauty on your wedding video.
Do Include: The Reception
Along with the rest of your whirlwind day, these moments can get lost in the blur. It is fun to be able to watch all of the events and special moments as well as to see all of the fun that the guests had when you are all able to enjoy what you spent so much time and money to pull off. We capture everything from the introduction of the couple to cut the cake, speeches and first dances as well as any other special events you may have planned.
Do Include: A Highlight Reel
This is the best option to share with friends and family because it condenses all of the best moments of the day into an enjoyable length. They get to see the behind the scenes peek of the getting ready and the first look. They love to watch clips of all the fun moments of the day display the love you have for each other.
Do Include: A Second Shooter
This makes it much easier to have quality video and more interesting shots. One shooter can't be two places at one time. Having two shooters allows us to provide you with the angles to cut back and forth to keep the film moving as well as have footage of both the bride and the groom. Our packages all include two shooters so you won't have to worry about an additional cost from us for this option!
Let us help you choose the perfect videographer to help create a Top Wedding Video of your special day.
First important highlight
Do:
You have to include all your ceremonial procession down to all of the festivities at the reception. Ask the videographer to capture your parents' happy tears, your little sister's silly antics or a funny behind-the-scene moment creating a complete result of happy, sad, and funny feelings that won't be one dimensional. The best videos should take viewers on a roller coaster ride of emotions.
Don't:
Even though you and your spouse are the stars of the day, don't fill the video with endless footages of just the two of you. There's no need for you to include your pre-wedding photos or childhood photo montage for this. Instead, you can show your childhood memories through a slideshow during the reception. Having childhood pictures assortments will cut into your video duration, and you'll have fewer wedding moments captured.
Break down your footage
Do:
Ask your wedding videographer to break down the wedding scenes into chapters. It'll be easier and more enjoyable for you to watch instead of fast-forwarding through several scenes. It'd be better if you can ask to divide it with menu titles of the major events— the wedding vow, the speech, and entertainment. Also ask them to make a highlight reel, like a 5-10 minute trailer of the wedding video.
Don't:
Don't forget to negotiate your video duration. The breakdown method is usually included in the package video fees. However, it's always better to discuss the length of your wedding video. Don't let your wedding video go on for hours and make the viewers—even yourself—bored to tears. You shouldn't have too much guest interviews footages which will most likely echo similar sentiments.
Choosing a wedding videographer
Do:
Before you choose your wedding videographer, remember not to check their images and price list only, but also the colour tone, the sound quality, and the editing result. Find the videographer that suits your criteria well. If you happen to have more budget, it's okay to splurge in a second shooter to maximize the shooting process.
Don't:
You shouldn't ask for just one sample video. It's always better to see a few of the videographers' projects until you find the one who fits you best. Even though you want to save up on a budget, don't take the risk of hiring an amateur to record your wedding day. You might end up with a bad result and regret it when it's too late.
What to tell your videographer
Do:
List down and tell your videographer about your wedding concept, detailed itinerary, including all surprises if you have them, and how you'd want your video will be.
Don't:
We understand it's the most special day of your life, but there are limitations you should consider when your videographer gives some advice. Listen to their professional advice and don't let your ego overwhelm the wedding video footage and leave you with a sloppy video.
Couples want to relive their wedding day exactly as it happened. Preserving one of the most memorable occasions of their lives on film. The last thing you want on such a precious day is to dread watching your video back in case it doesn't live up to expectations.
In our experience, if a couple is debating whether or not to have their wedding filmed, if they can afford it, I would always advise on having a professional wedding videographer film it. The day passes so quickly, and with having all those special moments captured, it's better to be able to see your ceremony, your first kiss and dance as a married couple, than regret not having recorded any of it.
Moving with the times
Award-winning Cheshire wedding videographer Unforgettable Memories knows only too well the importance of capturing a wedding day on film.
A lot of videographers have a bad reputation, but that's because they haven't moved with the times. They are still in the age of the large shoulder-mounted camera which they point at people and expect them to "perform", having a video doesn't have to be like this nowadays.
Don't have a relative or member of the wedding party shoot your video, as they do in The Wedding Video unless of course, they are a professional wedding videographer. Remember, these people are guests at your wedding and may well be busy with being a guest as opposed to capturing your big day.
Check out our post on WEDDING VIDEOGRAPHERS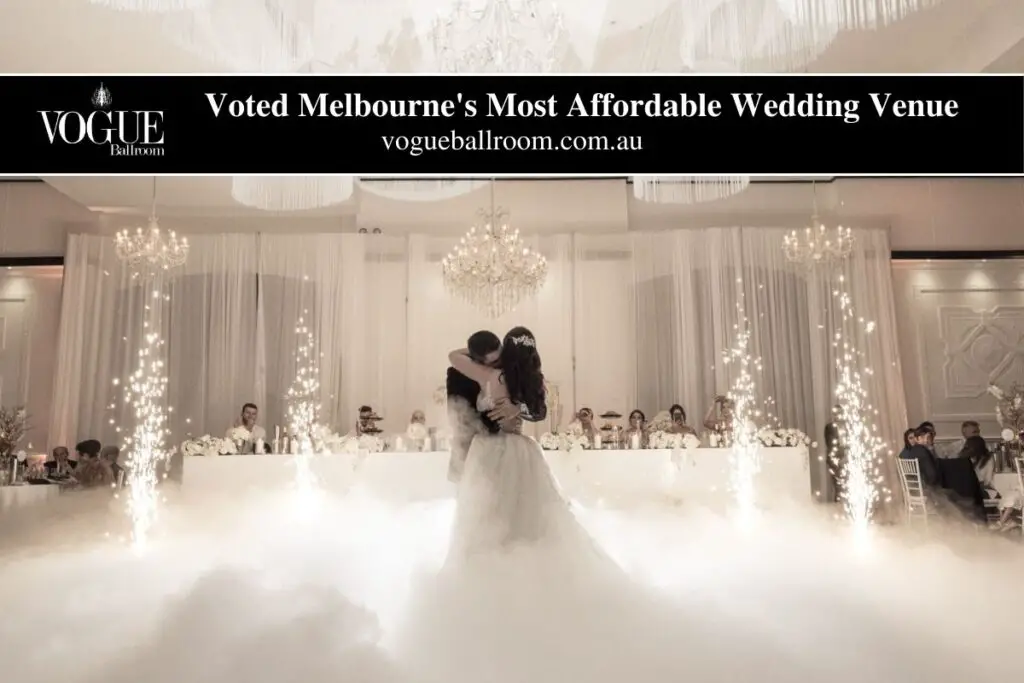 Top tips for choosing your wedding videographer
Decide on what elements of the wedding you would like to capture

When choosing your wedding videographer to make sure you know what style you would like – standard static or a fly-on-the-wall documentary.

Always meet and discuss your ideas with your wedding videographer well in advance.

You should also try to secure your wedding videographer as far in advance as possible.

Be clear about what your 'package' includes and what, if any, add-ons are required to meet your final film requirements.
This is crucial at the rite—they're capable of capture your accomplice's face as you walk down the aisle. On the reception, they're capable of movie your uncle stomach-laughing as your dad gives his toast. In case you do no longer have room to your best Wedding videographer Melbourne for a 2nd cameraman, don't forget making room for two cameras: one manned and transferring spherical and the opposite desk certain. This may allow your videographer to get a huge shot of the rite and near- the movement, and consist of every into the video.
Frequently Asked Questions
The average cost of a wedding videographer in the U.S. is around $1,799 with most couples spending between $1,000 to $2,500.
Most wedding videographers work with at least two cameras: one stationary, placed on a tripod to get a full recording of your ceremony, and one in hand so they can record different angles of specific shots and moments. If they have an assistant, there may be even more.
Once the filming is finished, some videographers will send you the raw footage (untouched, unedited) to preview before editing begins so you can note scenes you definitely want to keep or cut, like when your groom's voice cracked while reading his vows.