Many wedding couples, especially in these times where value for money and affordable prices are increasingly important, are asking the question "Is a wedding video worth it?" and are thinking of opting for just a still photographer.
Wedding photography has advantages. Photographers can record a hug, smile, or kiss as a lovely image stood still in time. This reason is why many couples on a budget feel photographs are all that are required to document their wedding day. Pictures are only images frozen in time. One-dimensional, they lack a back-story and sound.
To capture the true essence and activity of the once in a lifetime occasion that a wedding is, a wedding video has everything you need. It has taken a little time through the years for wedding videos to gain the respect and desirability they have today simply because the equipment and the untrained video camera users produced poor work that gave the wedding video a bad name throughout the eighties and nineties. When it came to the noughties, finally videography as an industry was born.
A new wave of wedding videographers with a serious technical and artistic approach to the job in hand became the norm. Wedding video producers do not see the wedding a grouping of people with cheesy smiles waving to the camera but as an opportunity to make a proper feature film or documentary using highly skilled film making techniques. Wedding videographers of this era recognise a wedding is the one special day where many people sometimes into the hundreds, from two different families and extended networks of friends and colleagues, come together to celebrate the marriage of people they are connected with and love.
Most couples will agree that wedding videography, while certainly nice to have, is often considered more of a splurge than a necessity. What fewer people know, though, is that wedding videography runs the gamut of pricing. You can shell out big for a full day's worth of video coverage, or you can hire a videographer to capture just your ceremony. But if your budget is already tight, how do you know if hiring a videographer-for any length of time is worth it? Here, when wedding videography is most definitely worth it, and when it's probably not.
If you're looking for the best Video Company in Melbourne then look no further. Check out Cosmopolitan event's ultimate list. 

Is Wedding Videography worth the cost of your wedding?
Share your wedding video at little cost!
The beauty of living in the 21st century is that we are more connected to our family across the world than ever.
There's no such thing as the $3 per minute phone call to an international family member anymore.
With a Wedding Video, you can upload your video to Facebook, Dropbox or Google Drive, and your family have instant access to the special moments of your wedding day.
Or, you can make multiple copies on a personalised USB, at little cost for each of your loved ones across the world and interstate.
Memories last a lifetime.
Another great reason to say yes to a Wedding Videographer is that the video lasts a lifetime.
The beauty of videos these days is that we can easily save them to a computer, USB or hard-drive, which makes the wedding video robust in itself to lasting forever!
We won't have the issues of blowing into a VHS cassette hoping that the video will retrieve itself after "getting rid of the dust".
Thirty years from now, you will seriously take great joy in showing the next generation of little ones in the family, the special moments of a very important day to you.
A Wedding Videographer doesn't just hit "record".
Professional & experienced Wedding Videographers are talented in what they do, they don't just press record and voila, here's your fabulous wedding video!
If you ever took the time to watch how videographers seamlessly film with their gimbals or drones, or how many hours they dedicate to perfecting their editing, you will seriously be next-level impressed!
Depending on the style of the videographer, your wedding video is often like a mini-movie of your love story
It's a souvenir, which shows great moving emotions, from expressions to voices, to interactions and the natural sounds of your surroundings.
The way a seasoned wedding videographer films your special day, has a lot of technical and creative approaches. They film it in such a way to evoke the feelings that you were experiencing at that moment.
It may sound crazy to some, but professional wedding videographers understand the psychology of capturing, editing, adding complementary music and montaging the right moments.
Worth it: To see the moments you missed.
Wedding video coverage allows you to see some of the stuff you missed. Maybe you skipped cocktail hour because you were off taking sunset portraits, or maybe you wanted to see the look on your spouse's face when they opened your wedding gift while getting ready. Video coverage could allow you to see some of these moments for yourself.
Not worth it: When the budget is already spread thin.
If you're struggling with a tight budget already, the video could tip you over the edge. It can cost just as much as if not more than-photography. Editing wedding footage down to a highlight reel is an extensive, time-consuming process and the best videographers in the business have prices that reflect their status. You might consider postponing the hiring process and making it a last-minute addition, but the best videographers book far in advance, so you don't want to wait too late in the game to hire someone.
Worth it: When you want to relive your favourite moments.
Video coverage means you'll get to relive some of your favourite wedding moments, whether it's the vows you exchanged, your dad's speech, or the first look. And the best part is you'll be able to share these moments with your friends and family again and again. Maybe you'll even show the video to your kids someday. Plus, you'll watch it more often than you think you would-it's a great way to mark anniversaries.
Not worth it: When you're especially camera shy.
Take this advice with a grain of salt, especially because most seasoned videographers are well-versed in the art of inconspicuous filmmaking: If you're particularly nervous around cameras, videography might not be for you as it can be overwhelming to have multiple lenses in your face on the big day. The sound equipment could also be a bit of a bother, so you'll want to check with any pros you're considering about what he/she typically uses to capture voices.
Worth it: When you care about capturing the full mood of the day.
There are some things that even the best photography can't capture. The video picks up that slack by recording movement-say, your coordinated first dance or the kids walking down the aisle-and sounds, like your best friend giving her wedding toast. It also captures the mannerisms and personalities of the people you love.
The Common Complaints About Not Getting Wedding Video
You'll find a lot of common reasons on why you should skip the wedding video altogether, let me share a few of them with you. 
You Can't Hang Video On A Wall.
True, you can't hang your wedding video on a wall, this is true of any video, but truth be told, this is a common misconception and here's why. 
Would you take your boat on the interstate? 
Yes, I said take your boat on the interstate, because you're comparing two completely different things, photos and video. 
So, would you take your boat on the interstate? Of course not, you can't do it, and the same is true for media. Are you going to watch your photos on an HDTV and stare at the one wedding image all day long? 
No, you're not. 
So when someone says they don't want wedding video because they can't hang video on a wall, know they are talking about two very different things. 
It's Not Important to Capture my Important Moments on Video
Listen, I will tell you that having a video truly isn't for everyone out there, some brides honestly don't care much about their wedding day and pictures are just fine. 
Do you know why Facebook has chosen to showcase more video than images in recent years? It's because people will stay longer watching a video than looking at an image, and that helps increase likes, shares and ultimately more ad revenue for Facebook. 
Well, the same applies to a video of any sort, you're more likely to watch a video longer than a single image, and that's important in our technological society in 2020.  
Looking for a Video Company in Melbourne? Check out our ultimate list of videographers here.
It Just Costs So Much
Well, not really. 
When you compare the price of wedding photography and wedding video, couples tend to spend much more on photos, again that's because photos have been around longer and historically, couples choose photos first because their parents got pictures and their parents did and so forth. 
For wedding videography
"Videography captured what the photographer didn't."
One fellow bride weighed in on the discussion, admitting that she didn't love her wedding photography as much as she previously assumed she would. However, she feels her videographer captured everything, including their happiness and joy on the day, that perhaps didn't translate in still photography. It was easily the best money we spent."
"It's worth every penny."
Another bride under the handle 'catskillsinjune' described her absolute adoration for her wedding video. She believes the video captured so much life and energy of her day, and she'd watched their highlights video every day for the past month. 
"I was on the fence until…"
User' bluecutie00 shared that although she was originally on the fence about videography, she's now booked her wedding videographer. To sway her decision, she created a poll. One of the poll respondents mentioned how her wedding video captured the laughs, sounds, and smiles of people in her life that had since passed, and that was her last memory of them. That completely sealed the deal for me."
Against wedding videography
"We'll never watch it."
A user named 'mini meow' says she and her partner didn't get one, and there weren't any regrets about it. They knew they wouldn't watch the video enough for it to be worth the price, and therefore saw no point in budgeting for it. She admits that they have yet to do anything with their wedding photography also, so perhaps it just depends on whether photography or film of your day is something you put a large emphasis on for your wedding day.
"I'm more of a photo person."
User' raspberry bidet' says she rarely watches videos of past life events, and her partner felt the same. "I'm much more of a photo person than a video person," she says. ""I decided to spend more on an awesome photographer and forego hiring and videographer.""
Things to Look For in a Wedding Videographer or Filmmaker?
If you do decide on hiring a professional for your wedding day, there are a few things that you should know before you shop around and we've put that information together for you. As a Virginia based Wedding videographer, I can tell you that one of the first things you need to look out for is experience. 
2+ Years of Experience 
First, look for someone that has a couple of years under their belt and here's why. 
They are going to have roughly 20-40 weddings under their belt, and they're going to have the equipment needed to make a fairly good wedding video or film. Some common camera equipment types include the Sony A7iii, Panasonic GH5 or S1 as just a couple of examples. Videographer (sometimes called filmmakers) will bring far more in equipment to a wedding than most photographers. 
A Ceremony Edit
You will want to find someone that will offer a ceremony video with at least two cameras if not 3 or 4 along with a wireless microphone or input for an audio board. If your wedding is 15 minutes, you should have a 15-minute video, and you get the idea. Make sure it's not a one camera raw feed but edited with the cameras. 
Highlight or Feature Film
While the name sometimes changes, a highlight or feature is a short story-line based video. They can vary in length from just a couple minutes to about 20 minutes tops, but they can be narrated, they have licensed music, and they usually tell a story of the day and evoke emotion. 
Offering you Value-Added Services
Finally, find someone with value-added services. Think of things like drones, gimbals, warranties and other things that can help enhance your video or film and your overall value. Many filmmakers today will offer some things like drones included in the overall price, but we always recommend that you ask about it before you sign a contract. 
Check out our post on WEDDING VIDEOGRAPHERS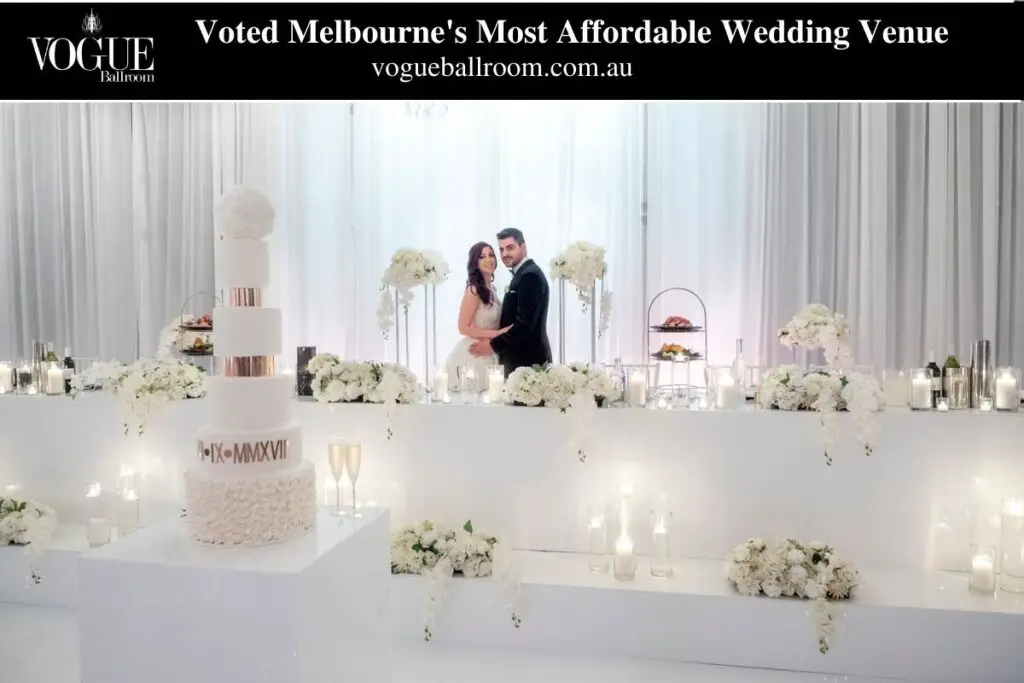 Fine without one
Some couples sit very comfortably with their decision not to have a videographer. Often the reason is that the couple knew that they would be prone to added anxiety if extra cameras were present, and they wanted to keep things simple.
Of course, budget is the other reason many couples don't get a videographer. Although in time, this might change, the current feeling in our culture is that photographs are the "must-have" item, and many still see videography as an optional item.
If you know for sure videography isn't for you, or you need to be ultra-strict with your budget, then don't second-guess yourself. Put that money into your honeymoon or your mortgage and smile! But if you think it will be important to you now or in the years to come, then you should be aware that there are fewer videographers around than there are photographers, and if you want your pick of them, you should book as far in advance as you can. Many people who leave the decision to the last couple of months miss out altogether.
Therefore, the importance of a wedding videographer capturing the first kiss, the exchange of rings, the first dance, and the surprises that are sometimes interlaced through the wedding story like an unexpected beloved wedding guest or entertainer arriving from afar are the threads that tell your story. The highlights and the normal wedding activities are captured in a specialised way that will show the whole sequence of a scene that, for example, culminates in a group of people laughing with sparkling eyes. A still photographer can only capture the outcome of the laughing people beautiful as it may be. Still, the videographer captures the conversation, greeting of old friends and them laughing over a silly joke.
The professional videographer has a refined instinct based on years of experience to recognise situations or to anticipate exciting moments. The videographer knows that these special moments are the lifetime reminders of a cherished instant from a day that will never be forgotten.
Suppose you are adamant about not having a video for your wedding day. In that case, I suggest you at a very minimum look into hiring a professional for the ceremony, and it's generally cheaper than having them all day covering the wedding and reception and MUCH cheaper than hiring them for a highlight or feature film. 
One thing I can tell you is that should you choose to ignore this category of wedding vendors, chances are you will regret it within a year or two. That's not just me saying it as a wedding videographer myself, and stats prove it. 
Frequently Asked Questions
The average cost of a wedding videographer in the U.S. is around $1,799 with most couples spending between $1,000 to $2,500.
A great starting point for your day rate is $150/day. Videography is a specialized skill, so $150/day comes out to $18.75/hour. As such, it's above the wages of an unspecialized skill.
The truth, most promotional videos fall well in-between this range in the price range of about $3,000 to $5,000 per finished minute. Therefore, the cost of a 30-second promotional video is typically around $1,500 to $2,500.