With months of preparation and excitement leading up to your wedding, you're ultimately only able to live it once. Thankfully, you can hire a photographer and videographer to capture almost every moment, large or small, of your wedding. These professionals can also package it neatly so you can look back on the footage and enjoy it for years to come.
Hiring a photographer for your wedding day is likely a given, but you might be wondering about the cost to hire a videographer — and if it's worth the extra expense.
Despite months and maybe even years of planning, your wedding day is fleeting. Fast-paced and exhilarating, this day passes like a summer storm. It's for this fleetingness that hiring a photographer is an absolute must. But if a single picture is worth a thousand words, how many is a captured moment of live-action worth?
If you're thinking about getting a wedding videographer for your big day, then you're not alone! Having someone capture those moments from you walking down the aisle to ripping it up on the dance floor is so important. You may have the photos to capture the memories in time, but the video helps capture the atmosphere and love you feel for one another.
Of course, as with any supplier for your big day, you want to make sure that they fit into what you've calculated for your budget. So we've got you covered with the average cost of a videographer, because it may be more affordable than you originally thought!
With so many Wedding Videographers out there it can be confusing to choose the right one.  Check out our top picks here.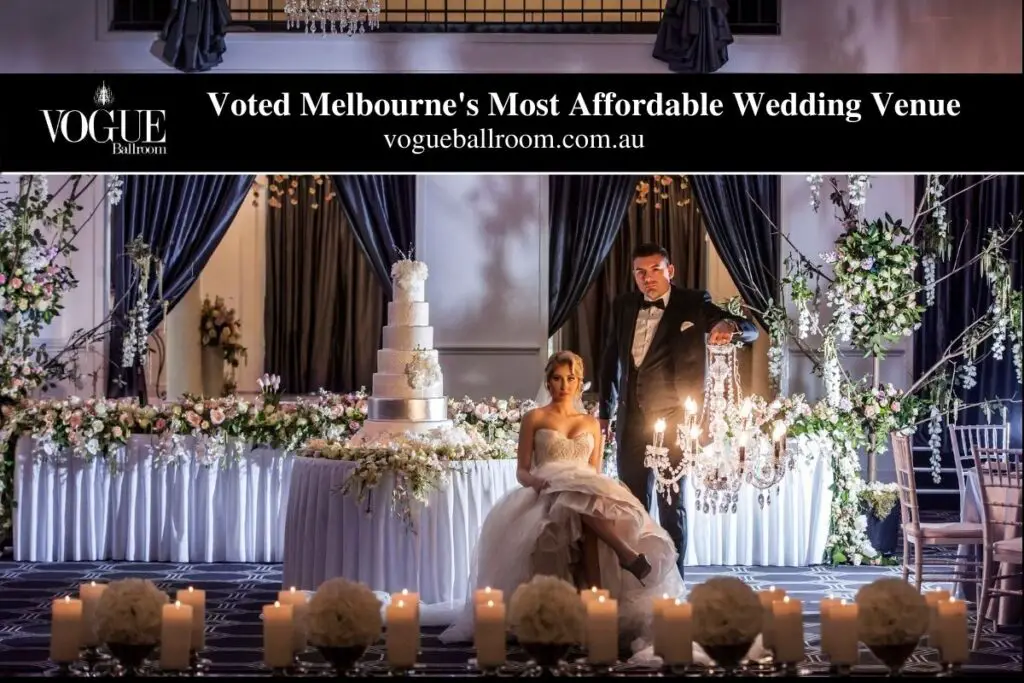 Why hire a videographer?
First things first, why should you hire a videographer? Our research shows that not having a videographer for their big day is the biggest regret for a lot of couples when it comes to looking back on their wedding. After all, this is the one day you want to be able to remember for the rest of your lives. Whether you're getting a teaser reel, highlights footage, or the whole shebang, having a professional capture those moments is so important.
But don't just take it from us! 49% of real couples will hire a videographer for their big day, with 86% of those opting for a professional to capture their moments in full.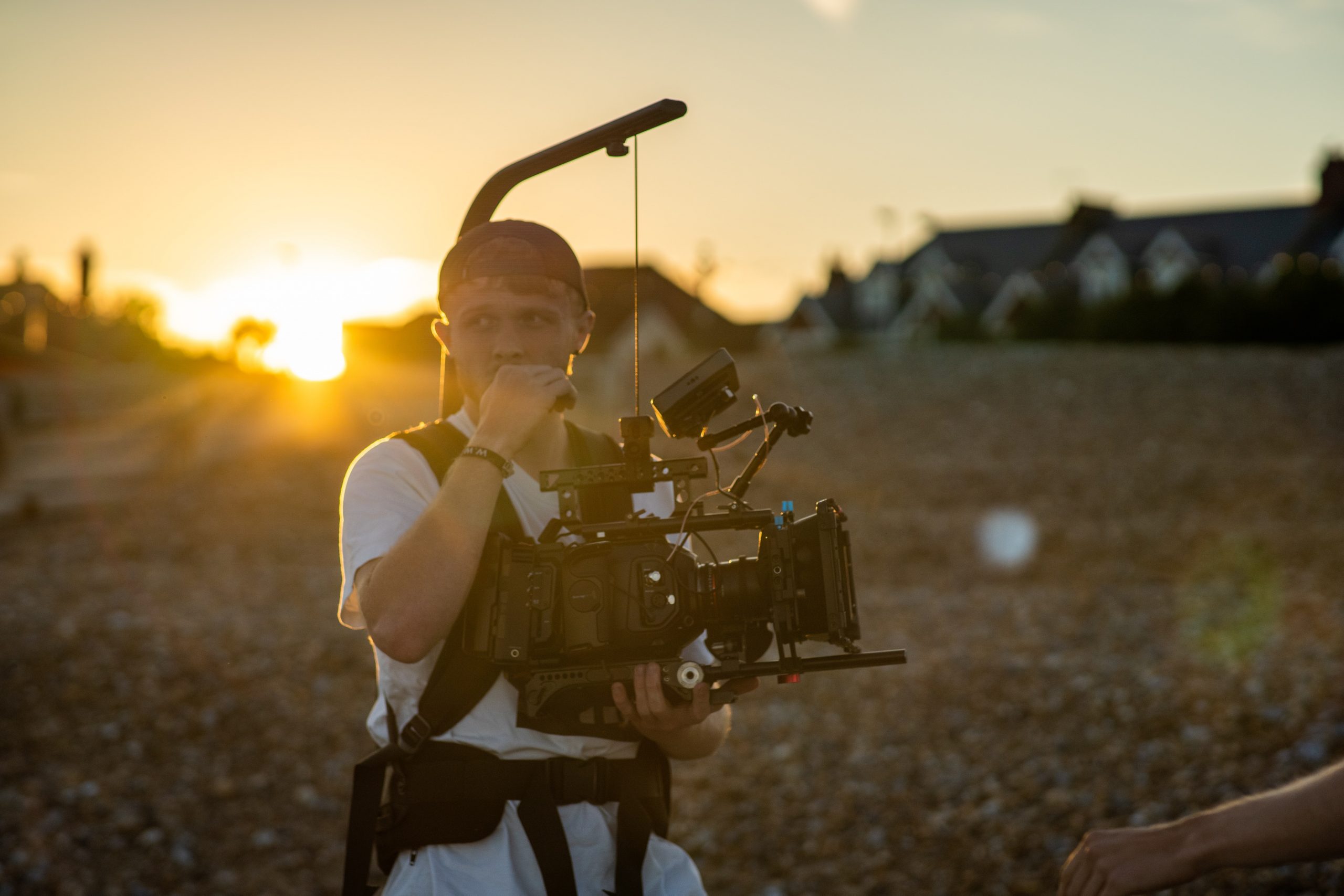 So, what is the average cost of a wedding video in Australia?
When it comes to the cost of your video you also want to look at how long you're hiring your videographer for, what sort of footage you're getting from the reel, and how many videographers you're having. While most video companies will offer two videos to film your day, these will often both be operated by one videographer (i.e. a fixed camera filming the ceremony and the videographer roaming around getting other shots).
If you're looking at adding a wedding videographer into your wedding budget, then you're in luck, because it's one of the few categories where the average hasn't gone up in price over the last few years. Nationally, an Australian videographer should cost you around $2,702.
What is the average cost of a videographer in my state?
Like any supplier, the average cost can go up or down a bit depending on which state you're based in and the suppliers available to you. Most of the time, you'll be looking at budgeting somewhere between $2000 and $3500 for a popular videography package. But here's the average you can slip into your budget for your wedding video in each state.
Victoria - $2,598

New South Wales - $3,280

Australian Capital Territory - $2,073

Queensland - $2,263

South Australia - $2,412

Western Australia - $2,247

Tasmania - $3,225
The Factors That Affect Wedding Videography Costs
With such a large scope of rates, what factors play into those wide-ranging costs? The hours of coverage will primarily have the biggest effect on the total. Though it depends on the type of wedding packages offered, your videographer will usually be filming for 10 hours, according to Grech.
"To be safe, we recommend 12 hours of coverage to fully cover the beginning of your wedding, through all the formalities and to the end of the reception."
Grech also explains that if you request additional hours of coverage, the costs could be up to $500/per extra half hour. Another factor that can raise the price? More staffers. If you have more than one or two cinematographers, this can exponentially raise the price by thousands of dollars.
What's Normally Included in Wedding Videography Packages?
Videographers, like wedding photographers, will have a variety of wedding packages for you to choose from. Here's what you can expect to see in a basic package, according to Grech:
A three – five-minute highlight video

A 20 – 30-minute full wedding video with wedding ceremony and speeches

Two cinematographers

An assistant to the videographer
These included highlights and wedding videos will be professionally edited, and they will also be set to music and delivered to you either via USB or through an online platform.
If you'd like access to the unedited or raw footage, this is typically an extra fee — about $1,500 —, and with the caveat that the couple will have to provide the hard drive, Grech explains.
The exact inclusions may be personalized to your needs, but certain services are part and parcel of any professional wedding videography package you may book. "Expect eight to 10 hours of coverage, and know that additional time can cost as much as $200-$500 per half hour, which pays for the videographer's and assistant's time (if applicable), time spent editing additional footage, and video cards," Thomen advises. "But don't worry if your day is expected to be longer! This amount of time is usually sufficient to cover everything from wedding day preparation to the cake cutting ceremony." 
However, all the key moments in between should be accounted for in your contract. That means working alongside the photographer as the couple gets ready, arriving at the ceremony site in their vehicle to film it in its entirety, capturing candid moments while syncing up with the DJ during cocktail hour, the couple's reception entrance, and dances and speeches. Use of your videographer's gear should also be included, like lavalier microphones, which are discreetly clipped-on mini-mics wired to bodypack transmitters, as well as necessary enhancements like music beds. Licensing fees should not come into play, Thomen warns, as the end video is for personal use.
Wedding Videographer Extras
Like any other wedding vendor, you can expect additional fees if you request anything outside the basic packages.
So, what's usually not included in a basic wedding videography package? Here are four extra services that you can expect to pay more for:
Drone Footage
If you want every possible angle you can get from your wedding videography services, you may be interested in capturing some drone footage.
A drone can film from hundreds of feet in the air. This will make your wedding video more interesting and dynamic and allow you to see the entire spectacle of the event in your wedding film — something you obviously can't do when you're right in the middle of things.
Because videographers have to bring the special equipment and be skilled in this type of filming, you can spend an additional $2,000 – $3,000 on average, according to Grech.
Travel
Destination weddings have become a popular way to tie the knot. But if you plan on using a videographer from your hometown, you'll have to pay for all of their travel costs.
"If your videographer has to travel, you will likely have to cover their accommodations, meals, and air travel," Grech says. If it's a destination wedding, there might also be a destination fee.
Extra Edits in Post-Production
Although all wedding videographers go through an editing process to give you a final product, requesting extra rounds of editing in post-production will likely add to your cost.
While it will largely depend on the extras you're asking for in post-production, Grech estimates it will cost you a minimum of $750/per extra edit.
Any Other Filming Besides the Wedding Day
If you'd like to film other moments besides your wedding day (such as your rehearsal dinner or bridal shoot), this will also be an additional cost.
Check out our list of wedding videographers to help you capture your special day.
Wedding Videographer FAQs
Is a wedding videographer worth it?
A videographer is an investment every couple should make. "It's a move that makes memories come to life," says Thomen.
How far in advance should I book my videographer?
If your wedding is in the peak season, you should aim to have your videographer commissioned eight to 12 months ahead of time to save the date. During the low season, you can reserve their services closer in. You also have more wiggle room if you choose a less seasoned professional as they are less likely to be booked up.
Why should I hire a two-person team?
Your coverage will be more comprehensive, and your video will have more dimension in that it'll be shot from an additional perspective. This is great for angle changes for important moments, such as the ceremony, speeches, or formal dance—moments where the focus is on the couple. And because the assistant's primary role is to shoot b-roll, that also provides a greater opportunity to catch those great reaction shots from the guests.
What other add-ons should I consider?
Raw footage is advised as a supplement, as this means you have every minute of what was shot right in hand. The files can come delivered on a flash drive, CDs, or hard drive, and the cost for those may vary based on your vendor and the medium available. You can ask for it to be included in your package during negotiation, or add it on a la carte at $200-$500.
"It's well worth it," Thomen said. "There may have been a moment where Uncle Tony did something funny, but it didn't make the cut, but this way, you'll have it. And with today's technology, you can save money by adding in footage to your video for extended cuts or make custom versions, which are popular as anniversary gifts."
What are the different styles that wedding videos may be shot in?
The standard option is a sequential, chronological video that plays through the major points of the day in order. "Consider the videographer a fly on the wall for this style," Thomen said, "or a shadow that just trails you throughout the day." The result is music-heavy with pops of recorded speech.
Should I opt for a drone?
For grand venues or outdoor weddings, it can add a certain wow factor to the final video. However, bear in mind that of the footage shot, the result might only include a few seconds of overhead. It's a luxury splurge at $200-$500 as an add-on in the New York area, and drones are typically only used for venue fly-by and the walk down the aisle.
It's worthwhile to ask your videographer if they offer drone services and have shot at your venue before if they have general site footage that they can splice into your video at a lower cost. But don't get your heart too set on either option; drones may not be permitted at your sites since there are restrictions in cities and certain areas that may even include beaches. our videographer will need to clear permissions with the Federal Aviation Administration (FAA) before giving you a solid answer on drone usage
Should I tip my videographer?
Photographers may share a portion of their tip with their recommended/partner videographer. However, this is not typically the case. Videographers are often not tipped, but gratuities are appreciated. A $50-$200 thank-you is a nice gesture, with $50-$100 going to the lead videographer and $50-$75 for the assistant.
Should You Hire a Wedding Videographer?
Like any other professional vendor you hire for your wedding, it's a good idea to weigh the pros and cons. Be sure to think about the costs and benefits of a wedding videographer before you sign the dotted line.
As you're planning your wedding, whether you're on your own or with a professional wedding planner, ask yourself if spending your wedding budget on a video is worth it or not.
When Is It Worth It?
Given a choice, most of us would relive our wedding days over and over again, and hiring a professional videographer to capture the entire day is our chance at doing just that.
It's worth it to hire a videographer if you have room in your budget and you're interested in seeing your wedding as your guests did — especially if you missed a lot of moments while you were in another area taking photographs. Just don't forget to tip your videographer for a job well done!
When Is It Not Worth it?
If you're having a small wedding or not planning on hosting a reception, it might not make sense to hire a videographer to film. With fewer guests, the cameras become more noticeable, and you may not get that candid quality that makes wedding films so valuable. (Of course, there are no rules prohibiting a couple with a small wedding from hiring a videographer!)
It might also not be worth it to hire a videographer if your budget is already squeezed. Given a choice between a wedding video and wedding photos, you'll likely choose photos. Because who knows what kind of devices we'll have to play videos on in 20 – 30 years?
Check out our post on WEDDING VIDEOGRAPHERS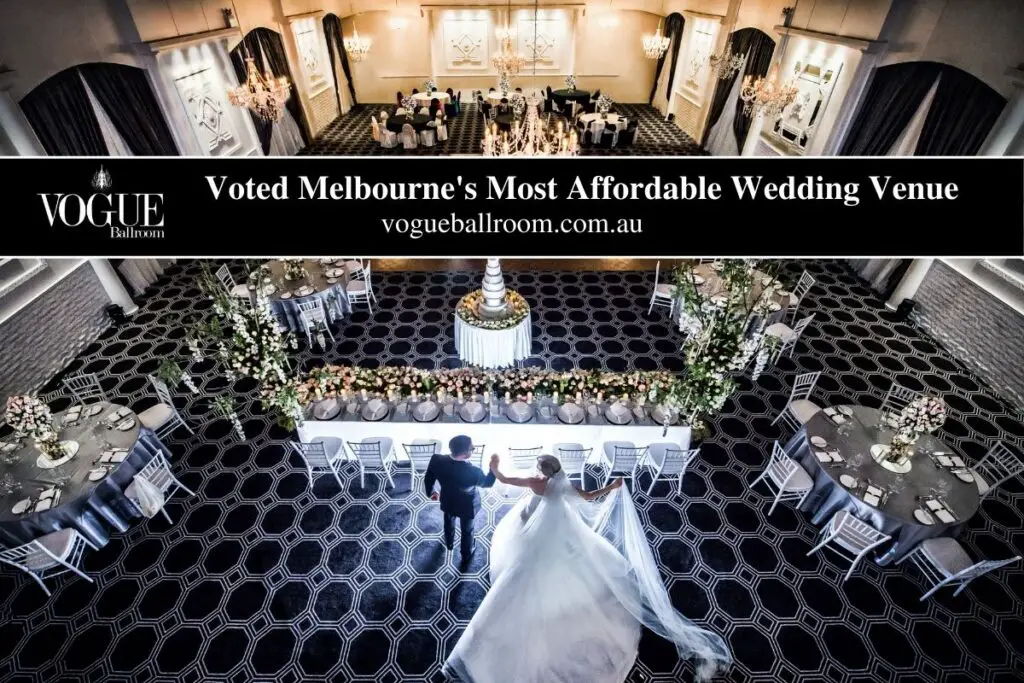 How to Find a Wedding Videographer
The best way to find a videographer (or any other wedding vendor for that matter) is through your immediate network of friends and family. Your wedding planner or wedding venue may also have connections to the best professionals in your city and recommendations on who to hire.
Social media can also be a powerful tool for finding wedding videographers — especially Instagram. This is where videographers often show off their latest project in their posts or stories.
Typical wedding videography prices also depend on the package you choose. While the majority of videographers will produce an edited wedding movie, some may offer multiple clips at different lengths (like a wedding trailer and a longer feature). Others might also be willing to give you the raw files for your personal use. Be sure to read your contract thoroughly before making any final decisions, so you know exactly what you'll get after the wedding day. 
It's important to have open communication with your pro regarding the type of video you want. Because there are so many video shooting styles, take the time to watch other wedding videos (and check out your vendor's highlight reel) to make a list of the moments you want to have captured. Clips of your ceremony and reception are a must—but also consider behind-the-scenes shots you'll want to relive. Whether you want guest interviews or full wedding party speeches, work with your vendor to build a shot list that fits what you envision. Or, if you're not exactly sure what you want out of your wedding video, allow your pro to help guide the final product. (They are the experts, after all.) Since a wedding videographer is a valuable investment, you'll want to take the time to make sure the final product is exactly what you want. 
Keep in mind that the average wedding videographer cost is just that: an average. Prices will change based on your location, the length of time the pro will be working, and the kind of package you select. Though wedding videography prices aren't necessarily low, they are worth it if you want to capture the best moments from your big day. After all, you won't be able to see and hear everything, but your videographer will be there to make sure your wedding day is archived forever. If it fits in your budget, a wedding videographer is a great addition to your lineup of vendors—because after all, re-watching your nuptials will be priceless. 
Frequently Asked Questions
How much does an event videographer cost? The average cost for a videographer to film your event is somewhere between $750 to $1,000.
The average price range we would expect a first time wedding photographer to charge for their services is between $0 – $1,000. Some photographers looking for their absolute first wedding experience may be willing to shoot for free in exchange for "exposure" and the ability to build their wedding photography portfolio.
Area: It costs more to hire a wedding videographer in some areas of the UK. For example, it will cost you around $1,954 and more in cities like London, whereas prices tend to be lower in the Northeast, averaging about $942. The prices vary and depend on where the wedding will be held and the videographer's experience.