We've all seen the movie with the groomsmen who get out of control at the bachelor party – you know the one we're talking about, but did you know that there is more to being groomsmen than throwing a bachelor party and standing next to the groom during the ceremony while looking your best? Being asked to be a part of this particular moment in the couple's life is an honour and should be treated as such. Remember, this is not just a one-day event. Being a groomsmen means supporting the couple throughout the engagement. Cosmopolitan events is your perfect wedding venue in Melbourne delivering fairytale weddings for the bride and groom.
Your groomsmen and best man have been with you every step of the way — through good times and bad. Now, they're ready to stand beside you on your wedding day. Your groomsmen will be renting tuxes, planning your bachelor party, making toasts, and helping out on the big day.
Whether you grew up with the girl or met at a party five years ago, there are plenty of us who have a female best mate, which makes it slightly awkward and confusing when it comes around to getting married. Can she be the best man? Sure, but what are the protocols? Does it have a different name? Can she come on the stag do? I've tried to answer all your questions below.
Do not get me wrong as some of the others are generally more heartfelt and will bring a tear to the eye. However, the best man speech is one that people enjoy the most due to its fun nature. If you are looking for a guide on how to write a best man speech, then you have come to the right place! Follow this guide below, and it will go off without a hitch:
It's customary (and necessary) to thank them with gifts as a token of your appreciation. The following is a detailed guide that covers the ins and outs of groomsmen gift shopping and groomsmen gift etiquette.
Traditionally, groomsmen have been male as the title suggests, but we are seeing more grooms focus less on the title and more on the people who are important to them. In which case the couple may choose an alternate name for the group.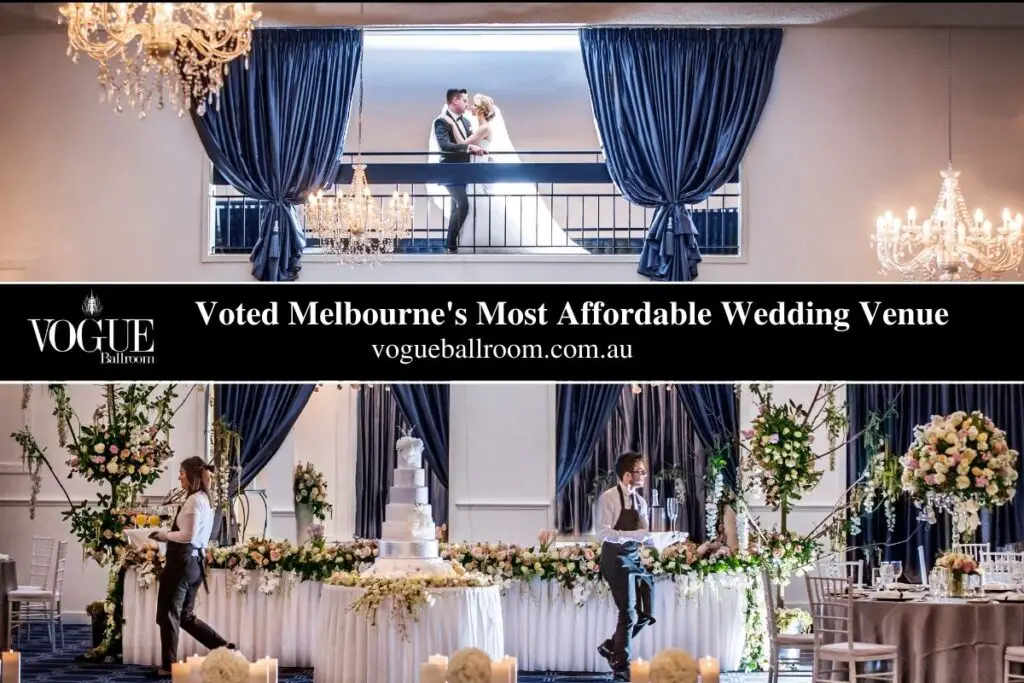 What Is A Female Best Man Called?
Most people call them your Best Woman, but she would be considered as part of the groomsmen. The equivalent exists in the opposite direction, called the Man of Honour.
Start Your Best Man Speech By Expressing Gratitude
Start by giving thanks to the couple's parents by name and offer a toast if they put the Wedding and for raising two amazing people. Then thank all the people who helped make this day possible and then all the guests for coming.
Of course, every wedding is different. How much you decide to spend on your groomsmen gifts is up to your wedding budget and what you're comfortable with. Here are a few other things to remember:
Every wedding and couple is unique, but the following information covers the most standard responsibilities and expenses one should anticipate when asked to be a best man or groomsmen.
Is It Now Accepted To Have A Female Best Man?
Yes, we're in the 21st century and anyone that gives you a hard time is stuck in the stone age—several things brought around this acceptance. For example, it is now commonplace for there to be more than one best man. I plan on having three at mine, as I find it too hard to pick one mate over another.
Groomsmen Gifts
Groomsmen gifts should be ordered no later than three weeks before the wedding. This is typically one of the final tasks that grooms and brides complete before the big day! We strongly encourage ordering earlier if possible – especially if you're buying personalized or engraved gifts.
WHEN DO YOU GIVE OUT GROOMSMEN GIFTS?
There are appropriate several times to give out your groomsmen gifts. Choosing the best time may depend on your wedding schedule and the type of grant being given out. Here are a few suggestions:
The most common time to hand out groomsmen gifts is at the rehearsal dinner. This goes along well with the tradition of couples getting most of the toasts out of the way on the night before the Wedding. The rehearsal dinner is the ideal occasion to take a few moments to thank your groomsmen personally and present them with the personal gifts.
Wedding Gift:
Groomsmen typically offer a gift to the groom, usually given at the bachelor party. Each groomsman can provide an individual award or join with other members of the group for a more substantial gift.
Attend the Wedding Rehearsals
Plan to attend both the ceremony rehearsal and rehearsal dinner. And be on time! Punctuality is both considerate and appreciated.
You may also want to give a heads-up to the photographer, so they know beforehand and don't leave her out of critical pictures or direct her in the wrong way.
Organising the Bachelor Party
The best man will generally take the reins on this, but the cost is typically divided evenly between the best man and groomsmen so that the groom's expenses are covered. Be sure to plan accordingly! What will the groom enjoy? Discuss ideas thoroughly with the group, and consider who will be attending to help decide on the activity. Most importantly:
If you plan on presenting bar or drinking-themed gifts to your groomsmen, one of the best times to hand them out is at the bachelor party. This way, they can start getting used out of them immediately while the entire group is having fun. Not only that, but this also sets an excellent mood for the rest of the evening.
Make sure everyone is aware of the cost before booking!
When we surveyed 1,000 of our past customers, asking them who they asked to be their best man, the brother was by far the most significant response (48%). However, the sister was surprisingly high with 6%. I can only imagine this number is increasing with each year that goes by.
Travel & Lodging
Groomsmen should expect to pay for their travel and lodging. This also includes transportation (in general) although some destination weddings may provide transportation for their guest and wedding parties.
Check dates for festivities leading up to the wedding and plan travel accordingly. For a lower-cost option regarding lodging, consider arranging to stay with friends in the area, but never ask to stay with the bride and groom.
WHEN DO YOU ORDER GROOMSMEN GIFTS?
Can She Come On My Stag Do?
Yes, 100%, it is now widespread for girls to be present on a stag do or guys present on a hen do. This has gained the nickname hag do, or sten do (whichever way you want to call it). It is worth telling the other lads beforehand, but if they are all close to you, they are probably unsurprised to see her present.
I have seen many speeches talking about in-house jokes that the guests are just not familiar with or were not explained adequately.
If you wait too long to order, you'll end up scrambling at the last minute and settling for something less than ideal (plus you'll pay more in a rush and shipping costs.
Apparel: It's the groomsmen's responsibility to cover the cost of their attire. Furthermore, when buying or renting clothing, plan enough time to get a proper fitting! If rented, it is also the groomsmen's responsibility to return their tux or suit after the wedding. The Best Man is traditionally tasked with recovering the groom's suit or tux (if rented) or taking it to the cleaners (if owned).
With mixed-gender stag groups, you may need to consider some extra things before booking, such as whether all rooms are twin rooms and whether she has someone she feels comfortable sharing with, but in general, it shouldn't make any difference at all to your booking.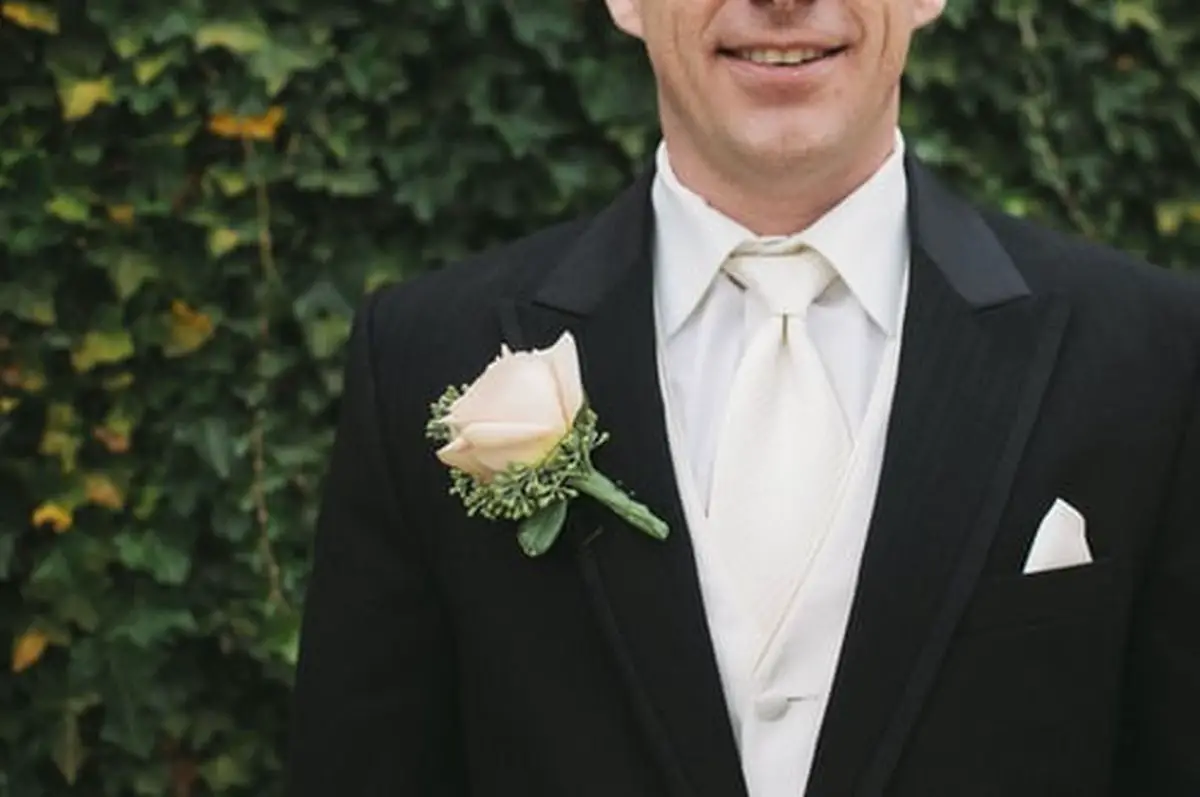 The Best Man Speech
Ahh, the best man speech… the speech which is guaranteed to be the most fun of all the addresses and get a laugh. Out of all the statements, this one is the one people look forward to the most.
Writing Your Best Man Speech
Introduce Yourself
Being the best man, almost everyone would know who you are but introduce who you are and how you met the groom. There may be some from the other side of the wedding party who have never met you or distant relatives of the couple you have never met.
Some grooms may choose to spend a bit more on the gift for their best man
If you're shopping online, some websites may offer bulk discounts for your entire wedding party. It never hurts to research before buying.
Consider spending more if your groomsmen have travelled a long distance to attend your wedding, bachelor party, or shower.
Funny Story About The Groom
This is the fun part where you tell one or two stories about the groom. Of course, everyone expects a roasting of the groom but do not go overboard (you still want to be friends with them after the wedding). Keep in mind that if the groom is to be the best man at your future wedding "paybacks a bitch" so keep that in mind. Also, do not choose stories which are just between the 2 of you.
Check out our ultimate list of Bucks Ideas to help you organise the best bucks day or night ever.
The Story of how the groom met the bride
This is your take on how the groom and his new bride met. As the best man, you have a unique insight as you see it from the perspective of your than single friend meeting the love of his life.
How Do I Deal With Picture Symmetry?
Something you might not have considered (but your soon to be wife might have) is the photo of the bride and groom with the groomsmen and bridesmaids looking completely symmetrical from a gender perspective.
An excellent example of when I was a best man at a wedding, I gave a story of how the groom met this girl and didn't think she was the one and that he "had enough of chicks"… Three weeks later, they were in a relationship. This can also include a quick mention of how he introduced you to her and your first impressions of her (assuming they are positive).
This will be a call for you both to make, but I don't see the issue with a female being on the male side, it's an old tradition and a bit ridiculous, but it is worth discussing beforehand, so there isn't an issue at the time or any confusion. If this is a complicated topic, then there is no issue sending her to the other side with the other ladies.
Finish with a quote
To wrap off your now amazing speech end it with a quote. Try to make it specific to the couple and from the heart. It could also be a little story; for example, my grandfather gave me some words of wisdom which I use on a best man speech I gave. I summarised the Story, gave appropriate backstory and ended with a quote. If you are stuck on quotes, check out our Facebook Page for marriage advice quotes.
Toast to the bride and groom
This is the last part, all you have to do now is raise your glasses and toast to the bride and groom.
The Best Man Speech In Conclusion
That's it and if you followed everything you will have just delivered an amazing best man speech. Just remember that the best man speech is supposed to be entertaining compared to the other statements. That being said have fun but do not roast the groom too much otherwise a friendship may be in jeopardy.
Specific Tips For The Best Man on the Wedding Day
The below tips are specifically for the best man and his speech. These are based on the many best man speeches I have seen in the past.
Be on Time for the Wedding
The Best Man is responsible for making sure the groom and groomsmen have transportation to the ceremony site from the location at which you are getting ready. It is the Best Man's responsibility to make sure the groom is on time.
Getting married is more than just a simple gesture, it is the merging of your two lives, and this means every aspect, so not being able to have a female best man just because of gender is ludicrous.
Being on time to these events is more than necessary, as this is where the wedding party receives instructions regarding photography schedules and personalized duties for the ceremony. An effort to attend other pre-wedding events allows you time to get familiar with the rest of the Wedding party and helps make the special occasion all the more fun!
This is subject in which you will want to discuss with her, and I'd recommend mentioning it as early as possible. There is seriously no reason why she should have a negative response, especially as you will know the bride-to-be very carefully and she will no doubt already know you are very close to this other person.
Do not get too drunk, sure have a drink as it's a wedding. The last thing you want to see is a video of yourself "off your chops" delivering a slurred speech.
The last thing you want is a bad speech at a wedding as I tell everyone to practice. For the best man, it is essential as everyone expects a fun statement. Just remember that while the groom and the inner circle get your jokes, not everyone will. Write to appeal to everyone or if not everyone, at least the vast majority.
THE DAY OF THE CEREMONY
Getting ready on the morning of the wedding is another option, as the groom and his crew will be sharing that time. This is an especially appropriate time to hand out gifts if you're presenting your groomsmen with an accessory they can wear during the wedding itself (like cufflinks or a tie clip).
Help the Groom Prep
The day before the wedding the Best Man should help the groom prep for his honeymoon by making sure the groom has everything ready to go such as passport, tickets, luggage, snacks, etc. This is especially important if the groom will not be going back to his house, hotel, etc. before leaving.
Jealousy can play a factor with a friend from the opposite gender; however, having them as the best woman undoubtedly highlights their status as a close mate rather than a threat.
"Karma is a bitch" so as stated above… tell funny stories, and everyone expects a roasting. However, you can quickly go overboard and easily break a friendship as I have seen.
This happens rarely but enough to mention it. The speech is for the couple and not for dating. Sometimes a best man will make comments about the bridesmaids and complimenting them which is fine BUT do not go overboard. If you do, then all you are doing is making the girl embarrassed (if she likes you or not) and now the whole room knows your business.
One last thing to keep in mind is if your groomsmen will be travelling via air to attend your wedding. If so, they may have limited space to take their gift home, especially if the gift is bulky or fragile.
In these instances, we recommend shipping gifts to each groomsman individually.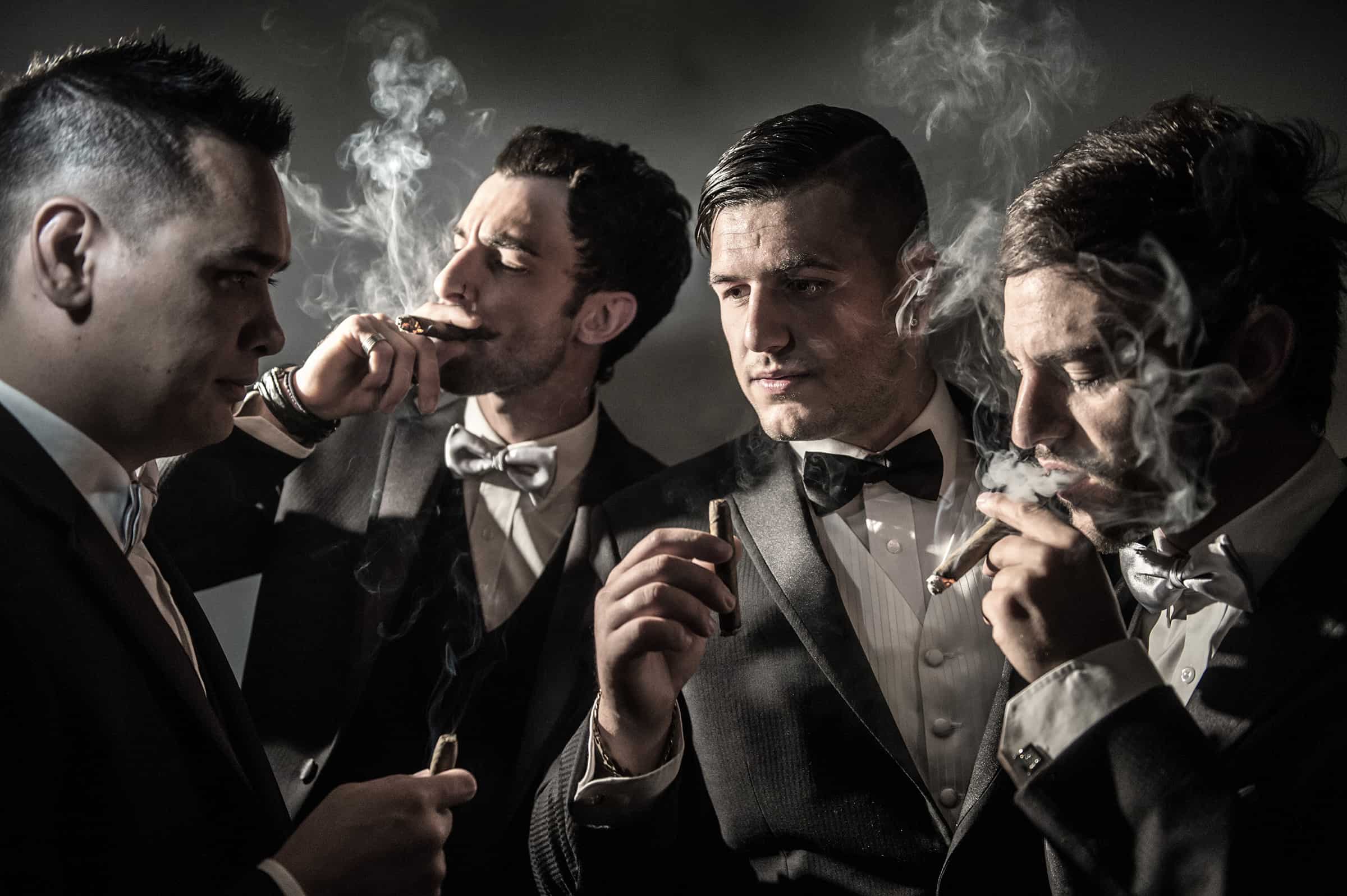 Get Ready
The groomsmen will usually meet with the groom and get ready together in a central location. Be on time to meet with everyone. Help make sure everyone has every part of their attire (ties, cufflinks, boutonnieres, etc.) and is looking their best. During this time, help keep the groom at ease and make sure he eats and drinks plenty of water.
The only exception to this rule is if the mate is your ex, then it's time to move on and pick someone else! The golden rule, no ex's at the wedding (according to How I Met Your Mother).
WHAT ARE THE BEST GROOMSMEN GIFTS?
Being an all-star groom means doing it up the right way when it comes time to thank your best man, groomsmen, and ushers. Sure, you could get them the standard watch or cuff link set, but we can do better than that. This year's best groomsmen gift ideas involve doing a little research on each member of the wedding party and discovering the tips that are ideally suited for each guy.
Looking for the Best Wedding Venue in Melbourne? Cosmopolitan events is Melbourne's Iconic
Choosing the same gift for everyone in your wedding party might seem like the most natural solution. However, a one-size-fits-all approach might not work well for everyone. No rule says every groomsman should receive the same gift (unless, of course, they all have a shared interest).
Be a Witness
The Best Man will typically serve as one of the witnesses and sign the marriage license.
Get Familiar
Groomsmen should familiarize themselves with the venue in anticipation of guest questions. Guests might ask for parking instructions or help to locate the nearest restroom.
What Should She Wear?
This is very much dependent on what she feels comfortable in. Most of the time they will opt for a females tuxedo or suit. This will generally match the style and colouring of the other groomsmen. Alternatively, she could wear similar clothes to the other bridesmaids, if she is close to the bride-to-be.
The third option is for her to wear a dress that matches the colour code of the groomsmen.
We strongly encourage you to choose different gifts based on their personalities and interests. The best advice we can give you is to think of each member of the Wedding party as if they were the only one standing by you on your big day. Not all of your friends and family members have the same tastes — so why try to buy them all the same type of gift? To narrow the scope of your gift options, first, consider settling on a price range and then purchase something tailored to each guy.
Say Cheese!
Become familiar with the photography schedule and location and plan accordingly. Arrive on time and smile.
Help Usher
Groomsmen may be asked to greet and seat guests and hand out programs.
Prepare a Toast: The Best Men generally prepares a speech so plan accordingly! Prepare something fun, memorable, and most importantly, personal! It's okay if toasts include something a little embarrassing, as long as it's appropriate for all guests in attendance.
What Gift Do You Get Her?
While it is a common tradition to buy something for the best man such as cufflinks, a bottle of whisky or some cigars, these might not match her (well, you know her better than me).
For example, you could consider a mini bourbon barrel for your whiskey-drinking best man, a custom BBQ set for your grillmaster brother-in-law, or a personalized cooler for the weekend warriors. Here are some other ideas to get you started:
Get the party started!
Dance with the bridesmaids or in groups, but dancing! There's nothing worse than an empty dance floor at a wedding. Take responsibility to keep the energy up and the dance floor shakin'. Get out there and bust some moves!
The other choice in the gift which might be better is getting something personalized. What you get is entirely down to you, but put some thought into it and think of something you have both shared. For example, I run a travel blog and have travelled a lot with a female mate of mine. Therefore I'd get something like a compass necklace with a message engraved on it.
If you're still stuck with nothing, you can check out our list of the best groomsmen gifts in 2020 — or turn to sites like Pinterest and Etsy for ideas. No matter what type of gift you choose, the name of the game is to find a gift that will make your groomsmen feel appreciated (and help ease the pain of travel and suit rental).
Load Up
Groomsmen should offer to help load gifts into a designated vehicle at the end of the night. If staying at a hotel, groomsmen should help get gifts, cards and personal décor to a pre-determined designated area.
Lastly, consider including a handwritten thank you card along with your gifts. Words can often mean more than a physical item and the guys will love knowing how much you appreciate their friendship and support throughout the wedding planning process.
Frequently Asked Questions
The best man is often in charge of the groomsmen, as he plans the bachelor party, helps them dress for the wedding, and even organizes their transportation to the ceremony. He is also responsible for lending a hand during pre-wedding events and the reception. Above all, he is there to support the groom.
Keep it simple. The gift for the groom from the best man should be simple: something you know he will like, but nothing overly flashy or ridiculously expensive that goes over the top. The gift is a small token of your congratulations on his wedding day, so something around the $75-$150 mark is a solid gift range.
The Best Man: During the processional, the best man walks solo after the groomsmen and takes their place as the right-hand man of the groom. The Groom: The groom proceeds to walk down the aisle accompanied by their parents, with his father on the left and his mother on the right.