To guarantee a successful wedding, your event will need to be equipped with hire items such as china, cutlery, tables and chairs. Wedding hire companies will usually have a wide range of items and styles available and cater for both intimate weddings and larger events.
With many couples today placing a large emphasis on wowing guests and leaving them with something to talk about, finding the perfect wedding decorator has become one of the most important elements of planning a wedding. If you are searching for a wedding decorator in Melbourne,Victoria look no further! We've compiled a list showcasing 99+ suppliers that are known for providing the best wedding decorations in Melbourne, Victoria.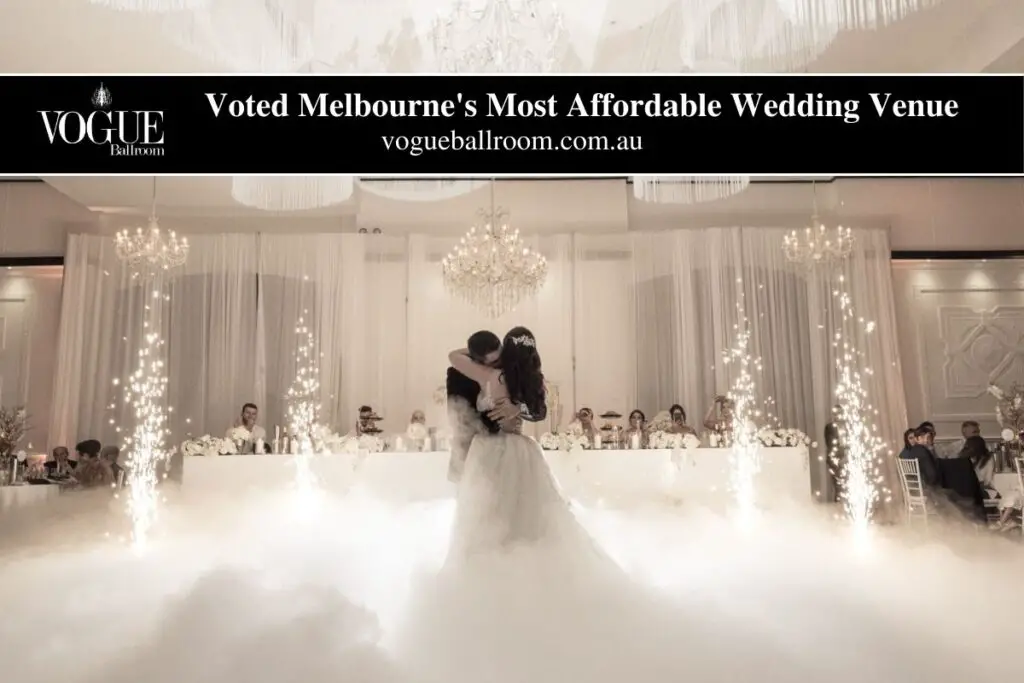 Add a header to begin generating the table of contents
Unique Party Boutique Wedding Hire Melbourne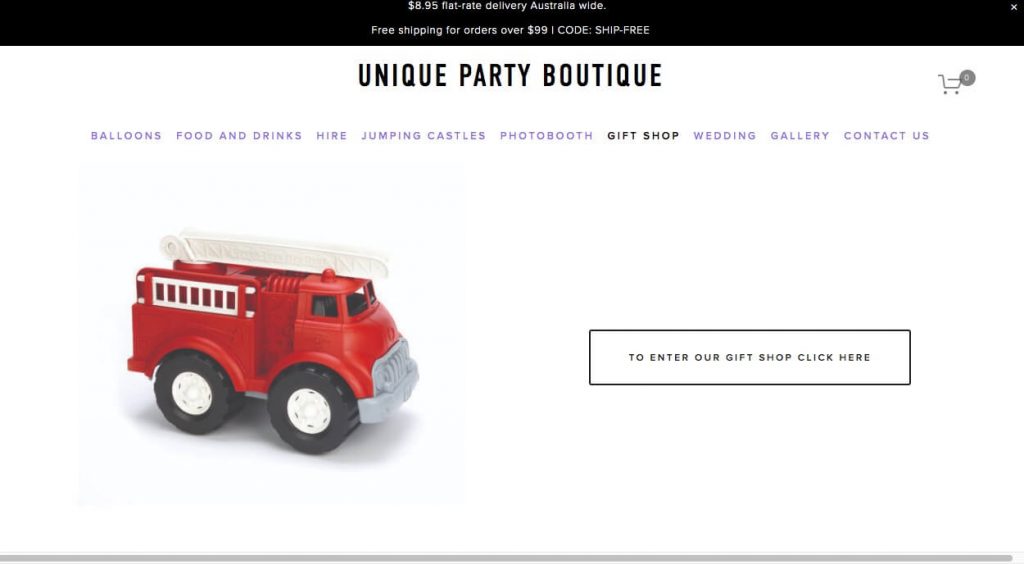 uniquepartyboutique.com.au
1413327089
Hire our beautifully handcrafted candy cart for your next event. Packages include lolly bar set up inclusive of lollies and a beautiful balloon garland customised for you. Shelf space is 1metre in length x 600mm wide. This cart can be used for multiple purposes such as a lolly bar, dessert table or for a high tea.
This beautiful candy cart is a lovely setting for any occasion- birthdays, baby showers, hens days, weddings and engagements. You choose the opportunity, and we will do the rest.
Customise a package to suit your next event- packages start at $120.
We would love to hear from you.
Prestige Event Hire-  Wedding Hire Melbourne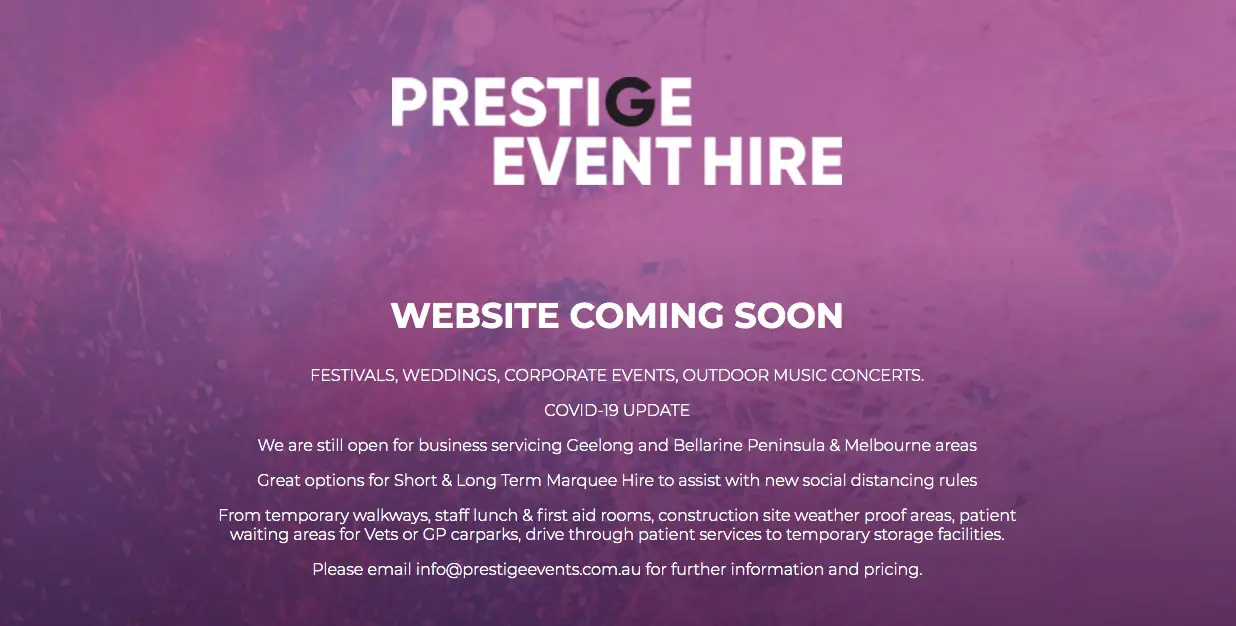 prestigeevents.com.au (website coming soon)
1352227894
We are still open for business servicing Geelong and Bellarine Peninsula & Melbourne areas
Great options for Short & Long Term Marquee Hire to assist with new social distancing rules
From temporary walkways, staff lunch & first aid rooms, construction site weatherproof areas, patient waiting areas for Vets or GP carparks, drive through patient services to interim storage facilities.
Please email info@prestigeevents.com.au for further information and pricing.
Twilight Glamping Wedding Hire Melbourne
twilightglamping.com.au
0477009799
EXTRAORDINARY OUTDOOR EXPERIENCES
GEELONG, MELBOURNE AND VICTORIA WIDE WEDDING AND EVENT HIRE – GREAT OCEAN ROAD LUXURY GLAMPING GETAWAYS
Twilight Glamping are experts in curating breathtaking weddings, epic events and luxury getaways!
With our unique wedding and event marquees, naked tipis, furniture rentals and bell tent accommodation, we're on a mission to provide mind-blowing experiences that can't be matched!
Whether it is a small romantic getaway or significant event, we promise memories that last a lifetime!
Who is Twilight Glamping?
We are Lee and Beth, adventure enthusiasts, travellers, surfers, avid campers and wannabe wine connoisseurs! We love backpacking, road tripping' and roughing it, but we also love to indulge in life's little luxuries from time to time…well who doesn't?!
Lucky enough to call the Great Ocean Road our home, we spend most of our time down on the beach, out in the ocean and exploring this beautiful coastline. We love getting together with our favourite people and never need an excuse for a good old shindig!
Twilight Glamping was created to inspire people to get together, enjoy the outdoors and get back to nature all in a little luxury! We're on a mission to help people celebrate any occasion in freestyle and to provide an experience quite like no other!
Imagine sleeping under the stars in a stunning luxury bell tent surrounded by nature with all your home comforts. Leave the leaky tent, pegs and sleeping bags at home, and we'll do all the hard work for you. We'll set up our luxe bell tents before you arrive and pack up after you leave so you don't have to do a thing! Simply choose your site and let us know where and when!
Organising a birthday? Hen party? Wedding? A backyard slumber party? Or do you fancy glamping it up with your mates for the weekend, escaping the rat race or taking your family on the most refreshing camping holiday ever? We'll work with you to create a unique experience tailored just for you!
Marquee Monkeys Wedding Hire Melbourne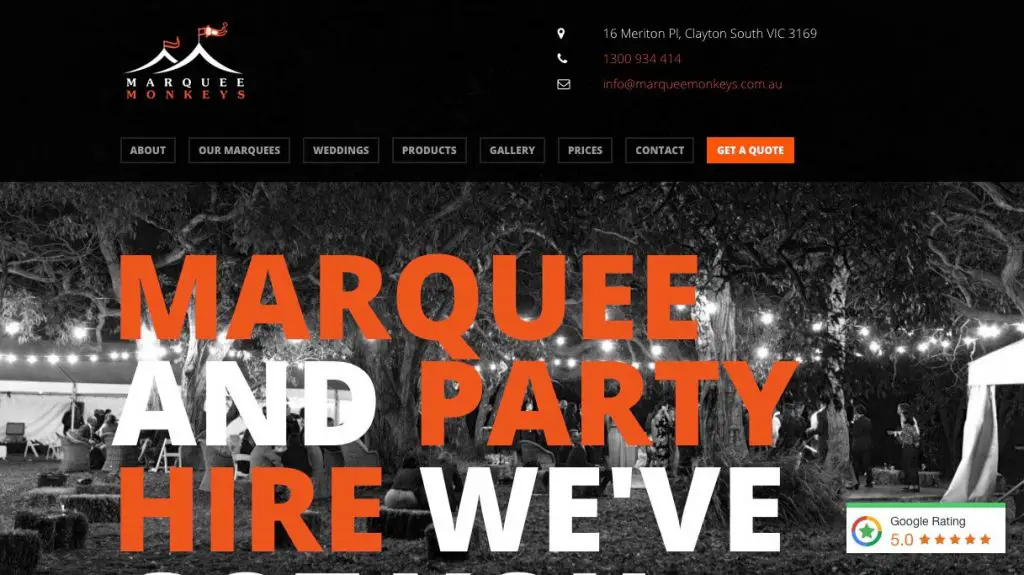 marqueemonkeys.com.au
1300934411
OUR MARQUEES.
Marquee Monkeys provides an extensive range of marquees for hire across all of Melbourne.
Our range varies from 3m, 6m and 10m structures as well as bigger tents for corporate and large-sized functions. We pride ourselves on our professional and highly personalised service, which complements our exceptionally well maintained and up to date stock. Whether you're looking to hire for a corporate event, a backyard pool party or a marquee wedding in Melbourne, we have exactly the size, type and style you need to make your event extra special.
Whatever the Event, Marquee Hire Melbourne is a Great Way to Make it Special.
Whether you're hosting a wedding or planning a huge outdoor barbecue getting the most out of the space you want to work with is something you really need to consider. Guests don't want to feel cramped, give them some room, and let them enjoy the great outdoors with Melbourne marquee hire from Marquee Monkeys. No matter what the weather decides to throw at you, our marquees come with quality assurance.
OUR SERVICES.
Marquee Weddings in Melbourne from Marquee Monkeys.
Whether your wedding is a small intimate affair or a massive celebration with hundreds of guests, you'll want your wedding marquee hire to suit your ceremony or reception. This is why we have such a vast selection from small and intimate 3 metres to a range of enormous tents for outdoor spaces. To help make your event even smoother, we offer a variety of services to complement your Marquee. Click below for information about linen and tableware hire, dance floor hire, tables and chairs hire, lighting hire and much more.
MARQUEES.
Our Clearspan structures have modern, clean lines, and are perfect for anything from backyard parties to weddings and corporate events.
TABLES AND CHAIRS.
A variety of styles for tables and chairs are available for hire for events of all shapes and sizes. Enquire with our team today.
FLOORING.
Several styles of flooring are available to hire, including synthetic grass, carpet and timber dance floors. Give yourself every opportunity to party.
LIGHTS AND HEATING.
From essential lighting to elaborate chandeliers, a range of lighting styles is available to suit any occasion. Effective heating options also available.
AUDIO AND EXTRAS.
We have a fantastic selection of outdoor supplies and equipment, from ottomans to wine barrels, that will really open things up.
DINNER AND GLASSWARE.
Dinner settings, china and cutlery, are available, plus a full range of glassware including champagne, wine, water and more.
Celebrate Party Hire -Wedding Hire Melbourne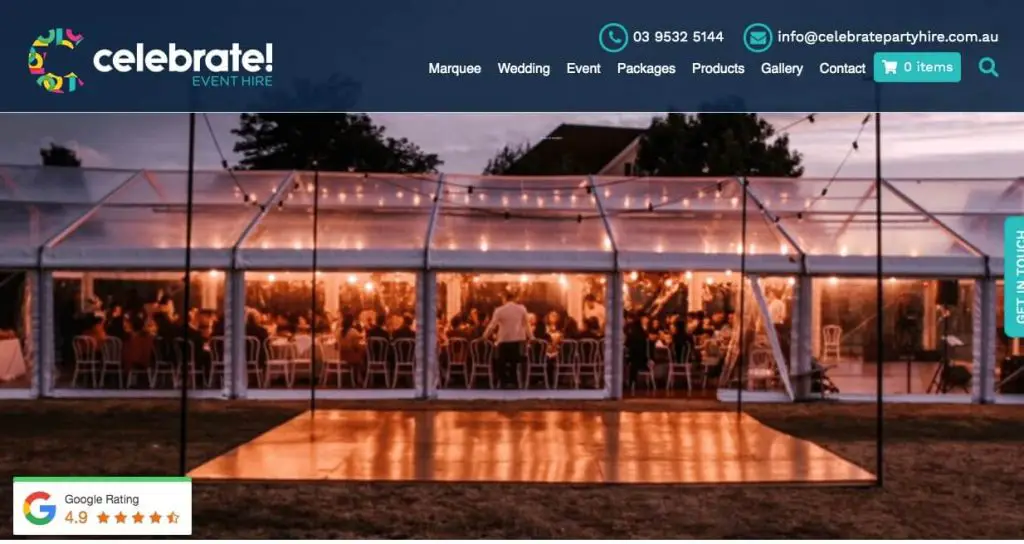 celebratepartyhire.com.au
0395325144
Making every celebration simple by having all your party and event needs under one roof
Hire Party And Event Equipment Expert In Melbourne
Celebrate is Melbourne's #1 choice for event and party hire in Melbourne, offering assistance from the planning stages to the packing up of your event.
For over 30 years, we have helped people celebrate their special occasions by providing a vast range of event hire in Melbourne with a seamless level of premium service.
Marquees
Celebrate Party Hire offers a range of sizes of marquees for events ranging from small backyard parties to significant corporate events and weddings. Often with the unpredictable nature of Melbourne's weather, people opt to hire a marquee to protect their guests. Our marquee hire in Melbourne can allow you to create the perfect environment at any time of the year. If you need more space, need protection or are after a customised solution to create a unique event for your guests, talk to one of our friendly customer service staff about marquee hire in Melbourne, otherwise, check out our packages for our best Marquee hire deals.
Events
What is the look you are after for your event?
Whilst we are not stylists, we can inspire you from past events we have completed, including some of our events hire Melbourne. Some of our most popular items are some of the best festoon lightings in Melbourne and our synthetic grass hire.– two of our things that are used to create a rustic look at an event. To create a complete rustic look, our timber top tolix bar stools match our wine barrels from our table hire and chair hire collection.
Packages
Our team of event creators have put together some packages of popular hire items. Our packages are a simple, convenient and cost-effective way to handle all your event equipment hire needs.
Wedding Marquee Hire – Made Simple
Whether you are planning an elaborate wedding, an intimate wedding, a large backyard barbecue, an intimate gathering or outdoor festival in Melbourne— or just about any other type of event — Celebrate Party Hire is the party rental provider that can meet all your needs from start to finish.
Not only do we provide tables, chairs, linens, china, catering and food preparation equipment and flatware, but we've also thought of all the additional details that help make your event extra special. For example, we offer wedding accessories such as arches, kneeling benches, and aisle runners. For outdoor activities in the Melbourne area, we rent framed marquees, canopies, sidewalls for tents, and draping.
Elegant Furnishings
For outdoor parties, we rent a variety of equipment, from umbrellas to provide shade in the summer to fire pits and heaters to warm up a chilly evening. We rent BBQ's in your choice of charcoal or gas and in larger sizes so that you can prepare more food for more guests! And for all events, we offer a wide variety of excellent lighting options.
Whether your event is a multi-course meal or you need concessions equipment, Celebrate party hire rents all the serving and catering equipment you'll need. That includes china, glasses, flatware, platters, pitchers, serving bowls and other serving pieces. We also offer food prep equipment such as bain Marie's, pie warmers, deep fryers and more.
If you have a venue except for the flooring, we can help with our flooring and surface rentals. Choose from staging, astroturf or dance floors that can be used indoors or out.
You have a vision for your wedding, party or event. We can help you bring that vision to life with our many party rental options.
Wedding Planning
As part of our services, we also assist from beginning to end, helping you to set up your event and pack up. We have different types of marquees and sizes the most popular for a wedding are our famous clear roof marquees.
We take out the stress by sitting down with you and discussing and categorising every single point so we can prioritise the tasks at hand, from drinks to food to chairs and of course, marquees.
Suitable for both low-key and extravagant events, our wedding marquee and wedding chair hire can help you achieve the specific look and feel you want for your wedding. We make sure that every job we undertake is particular, hassle-free and impressive. Let us transform your special day into a day you and your loved ones will never forget.
Party Hire Group Wedding Hire Melbourne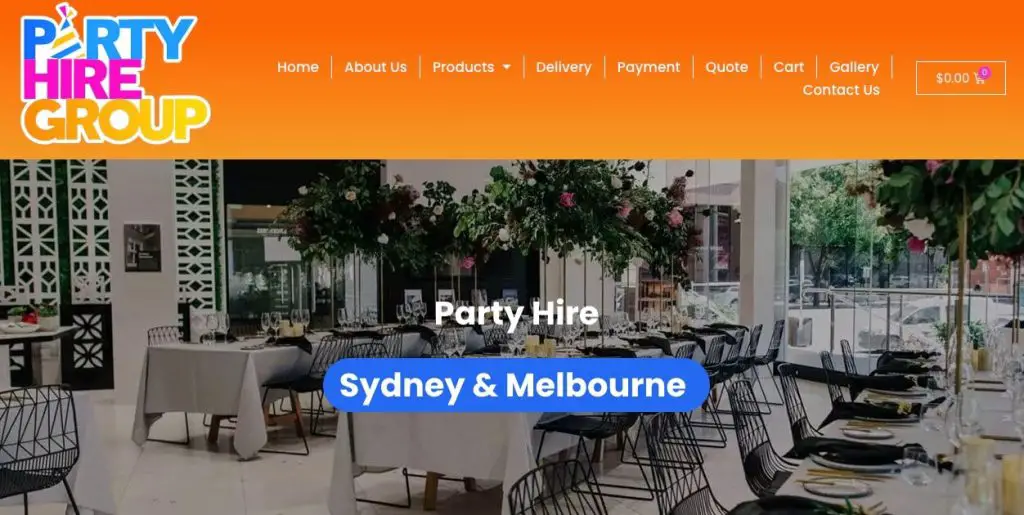 partyhiregroup.com.au
1300339981
About Us
Party Hire Group is a Sydney based company that hires a range of equipment for parties and functions. We have been in the events industry for over 15 years, offering a variety of individual specialised services and equipment. Party hire Group was formed to provide all of our products and services in the one place, to offer greater convenience and cheaper prices for our customers. We can cater to any event, whether it be a small get together, or a large scale corporate event or wedding. No job is too big or too small. If you're looking to hire multiple items, please call or email our sales team, and we might be able to do you a package deal. We are committed to offering the best prices, so if you find a better price for a comparable hire item, simply email us the quote, and we will endeavour to beat it.
Party Hire Sydney- Chair Hire, Tables, Marquees & More
Party Hire Group is a leading party hire company in Sydney. We specialise in chair hire, table hire, marquees, staging, sound and lighting equipment, glow furniture, slushie machines, and so much more. We are well renowned in the wedding hire industry with our speciality products like tiffany chair hire, channel chairs and bridal tables. Our corporate partners choose us for our quality conference and trade show products, including audio and visual hire, conference chair hire and marquee hire. We cater to all types of events, from birthday parties to awards nights, anniversaries and kitchen teas, weddings and engagements, trade shows, festivals, corporate events and brand activations.
We aim to save you time and hassle of going through multiple suppliers. We strive to deliver all your party & event needs in one place for your event in Sydney. We look after all significant locations in Sydney such as the Northern Beaches, Castle Hill, the Eastern Suburbs, Liverpool, Bankstown, Penrith, Campbelltown, Parramatta, Blacktown, Sutherland, Epping, North Shore, Wollongong and everything in between. We also provide some of our products nationally.
Our one-stop party hire shop means you save money on delivery costs by just dealing with one supplier. If you require something we don't have, feel free to contact us, and we will try and source it for you from our network of partners in the event industry.
Event Hire
We are one of Sydney and Melbourne's most significant event hire company, with hundreds of products catered to all event types – from weddings, formals, conferences and parties. We specialise in both outdoor and indoor event hire. Planning for a significant event can be a time consuming and painful process, but our goal is to make equipment to hire that you need affordable and accessible. Our massive range of event hire products means that we're a complete one-stop event hire shop. If there's something you need that you can't locate in our field, we can likely source it for you, so it's always worth enquiring.
Call us today on 1300 339 981 for your Sydney and Melbourne event hire needs.
Party Hire Locations
We operate across all greater Sydney and Melbourne regions, as well as the following locations: Burwood, Camden, Kellyville, Windsor, Dural, Auburn, Hurstville, Lane Cove, Hornsby, Carlingford, Pymble, Artarmon.
Helpful Tips Of The Week
Party Hire Group is pleased to bring you a few useful tips each week to help you better plan your function in Sydney. See this week's handy hints, and if you've got some party advice to offer, please feel free to contact us.
Choosing The Date Of Your Function
The date is one of the most critical elements in planning your party. Be sure to check your calendar when preparing your event. Many people tend to go away on public holidays and long weekends, so some of your guests may not be available if you plan your function on one of these weekends.
Significant sporting events such as Rugby League, AFL and Rugby Union finals often mean that loyal fans may miss your event, or may arrive annoyed that they are losing their favourite team play. So if your guests are big sporting fans, you may want to choose your date, not around the big games.
Confirming The Number Of Guests, You Are Catering To:
Once you have selected your date, it is then a good idea to work out how many guests you need to provide for. A simple paper invitation, group email or a Facebook event invite are often the best techniques for communicating your party details. Be sure to get RSVP's so you know how many guests to cater to.
Once you know how many guests are coming to your event, you must work out your budget. A simple way is planning how much you want to spend per head, or just working out an overall spend limit.
Deciding On What Equipment, You Should Hire
Your budget will be a significant deciding factor in what you can afford to hire. To start off with, write down a list of all the equipment that is a necessity, and then a separate list of what material is desirable.
Items that often fall into the necessity list:
Chair Hire
It's vital to have chairs for every person at a seated event, and chairs for at least 70% of the guests at a more casual, cocktail style event. When selecting your event chair, be sure to factor in your theme as well as the budget. For example, a backyard birthday party just needs something simple that does the job. Our white plastic stackable chairs or black padded seats are a cost-effective solution. For events that are a little bit more formal and elegant such as weddings or engagement parties, you can look at our more premium range of chair hire. Our tiffany chivari chairs or folded white padded seats offer that little bit more touch of class.
We also have some funky leather bench ottomans and ottoman cubes for hire. They are great for decorating your event space and are also useful seats. Whilst not a necessity, they can add a nice touch to your event.
Table Hire
Tables are often a staple part of your party plan. See what you have lying around the house, but we have a range of tables available if you need to hire some extras. For events where there is dinner, then you need to organise enough schedules to seat all your guests. All our charts can cater for eight people per table. We have plastic rectangular trestle tables, wooden trestle tables, round banquet style tables and even a children's range of trestle tables for hire.
If you are having a cocktail style event, you might want to check out our cocktail bar-style tables available for hire in Sydney.
Sound Equipment
Music is the core of any good party. You must work out if you are going to do the music yourself, or hire a professional DJ. We offer both options at the party hire group. We have some fantastic jukebox/karaoke machines for hire that are touch screen and that play video clips and also karaoke. They have music from the '50s till today and an extensive library of music that covers all genres.
If you would instead do your own thing, we have speakers available for hire, DJ equipment, mixers and much more. We also have a DIY package should you want to play your own music from your phone, tablet or laptop.
Marquee Hire
The shelter is essential for every function. You should always make arrangements for accommodation, regardless of the weather forecasts, as you never know if weather conditions will change in Sydney. If you don't have a suitable room, garage, pergola or carport, then you may want to consider a marquee. You don't have to go all out for a small function, but simple shelter arrangements such as our pop up marquees can be a cost-effective way to provide some good shelter with minimal effort.
If you are planning a significant event, you may want to look at hiring one of our framed marquees, which offer a more weatherproof and sturdy structure. They can also be decorated with lovely drapes and lighting, which we can also provide.
The Desirable Equipment List:
Once you have catered for the essentials, you can begin the fun part of choosing the fun items for your function. Here is a list of some new things we have available:
Slushie Machines
Frozen slushie machines are a great addition to any party. They can be served as mocktails or even slushies for kids parties, or you can add alcohol to make cocktails and daiquiris. The machines take about an hour to freeze, and you can have instant frozen cocktails ready to go as smooth as pulling down the handle.
Chocolate Fountain
Our chocolate fountains are a stunning centrepiece to any party in Sydney. Your guests' mouths will be watering when they see delicious layers of Belgian chocolate flowing down the tiers of the fountain. Our packages include marshmallows, napkins and skewers, and we can also provide dipping foods such as strawberries, wafers and much more.
Lighting Hire
The use of lighting at a function can help create a great atmosphere. We have a range of party lights. We can light up any event space, and if you need some advice on what lights will work best for you, just give us a call.
Instant Party Hire- Wedding Hire Melbourne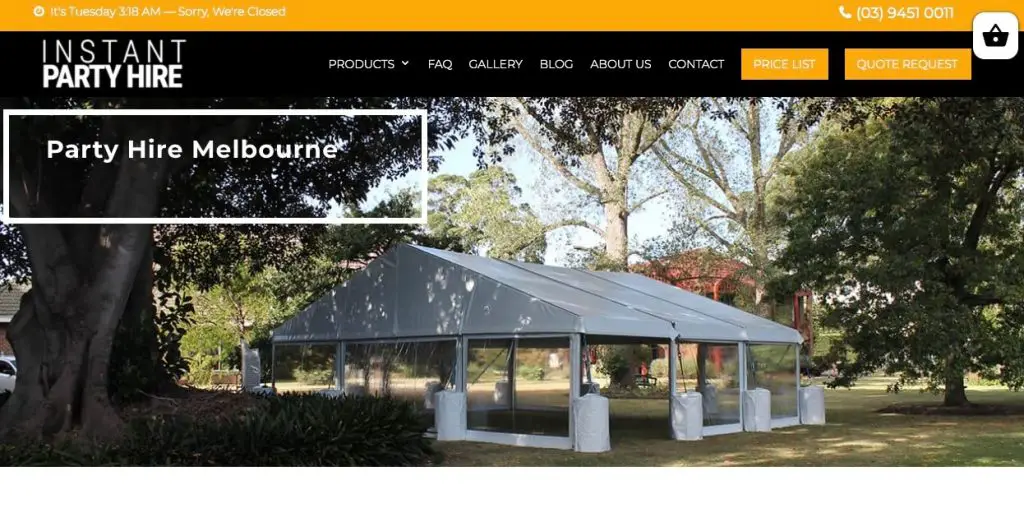 instantpartyhire.com.au
0394510011
INSTANT PARTY HIRE MELBOURNE
EVENT & PARTY HIRE COMPANY IN MELBOURNE
Organising an event doesn't need to be an inconvenience with our friendly party equipment hire service. At Instant Party Hire, whether you're dealing with a significant function or small event, we got you covered.
We offer reliable and affordable party hire Melbourne wide. – Contact us for a quick CUSTOM QUOTE today.
ABOUT INSTANT PARTY HIRE
At Instant Party Hire in Melbourne, we specialise in providing a wide range of affordable party hire equipment for a wide range of events. Whether you need to hire marquees with all the trimmings, some extra chairs and tables, outdoor heating for chilly days, a dancefloor to rock the night away or any other party equipment, we have it available for you.
We understand how organising a party can be a considerable inconvenience. Getting the furniture, glasses and kitchenware ready to make all the guests feel as comfortable as you want them to, can bring great distress for the host. Our Melbourne Party Hire services are created and crafted to help you in moments like these.
PARTY EQUIPMENT HIRE MELBOURNE
With over ten years experience in the Melbourne party equipment hire industry, we can provide the right advice to help you hire the right gear for your event; whether your venue is a home, a hall, a corporate site, part of a festival, council event, school fundraiser, work meeting or any other size or style of gathering, you can count on us for quality party or event hire at the right price. Forget picking up, dropping or washing party equipment. We get it done for you.
It does not matter your event location or conditions. Whether you're organising small gatherings or corporate events, just give us a quick call, and we'll listen and assess your activity and ideas to create a quote that is certain to fit your budget. We serve the entire Greater Melbourne. Browse our website or call today.
WHAT TO CONSIDER WHEN HIRING PARTY EQUIPMENT?
Instant Party Hire brings over a decade's worth of experience to provide affordable party hire equipment for events and parties throughout the greater Melbourne area. Whether you need a marquee, flooring, or lighting, our team is more than equipped to deliver the best recommendations for your ideal event.
Our recommendations consider a variety of factors, and we always find your needs when helping you provide an event for your guests always to remember.
One-Click Events Wedding Hire Melbourne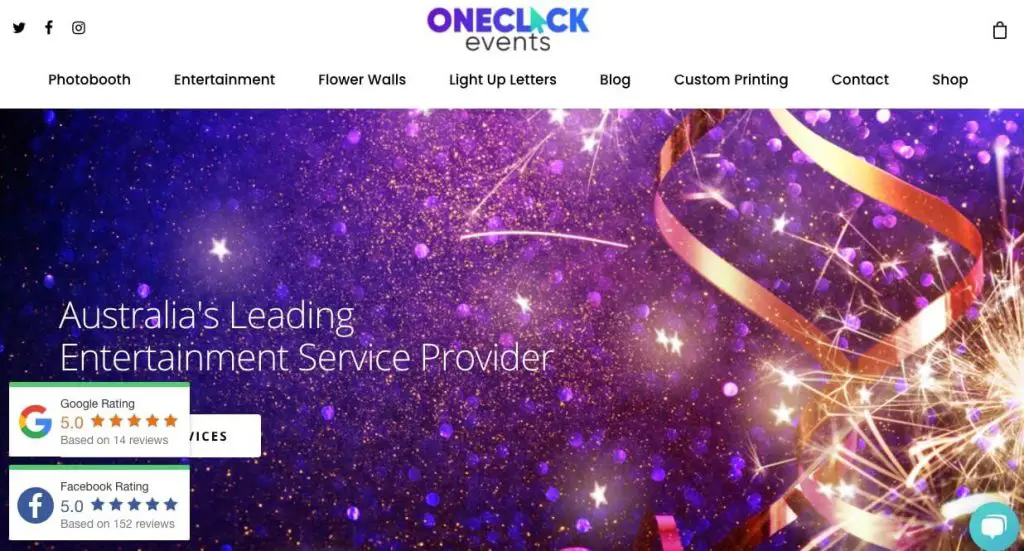 oneclickevents.com.au
0433015891
Our Services
Mirror Me Photobooth
This fun photo booth engages your guests through a touch screen and a fresh, user-friendly interface.
Open-Air Photobooth
For a more ultra, compact and versatile photo booth option. This a must-try!
Closed Photobooth
This option leads to more personal photos of usually 2-3 people posing on the usual photo booth.
Flipbook Photobooth
Guests capture a short animation and play it back by flicking through the pages of a printed flipbook.
GIF Photobooth
Our newest addition! We capture still images and combine them to create the ultimate groupie that you can instantly share on social.
One-Click Events is a multi-award winning entertainment provider in Melbourne.
Simple, transparent pricing for you
All-Inclusive Packages
We believe that having a party shouldn't make you spend too many bucks. That's where we come in! We provide some of the best reasonably priced packages for every party planner's price point. Enquire today!
We have your event covered
1,000 Events and Counting…
We're so honoured to have been part of over 1,000 events! Sharing beautiful memories with every one of our clients has been such a joy. We hope to be celebrating with you soon.
We're Melbourne's award-winning
interactive entertainment provider.
All-Inclusive Packages
We've got packages for every price point. Let us help create the perfect day, for you.
Quality Guaranteed
One-Click Events are leaders in event management, bringing creativity, flair, and detailed logistical scheduling to every event.
Fully Insured
We're fully-insured to make sure that your event is covered for critical risks.
Social Media Ready
Our photos are IG-ready! Make sure to tag and hashtag #OneClickEvents.
Professionally Accredited
Our services are certified and approved by professionals.
Online Galleries
Have you experienced any of our photo booths? Well, lucky you! All images from our events are viewable at the online gallery.
Wedding Hire Melbourne and Events - Wedding Hire Melbourne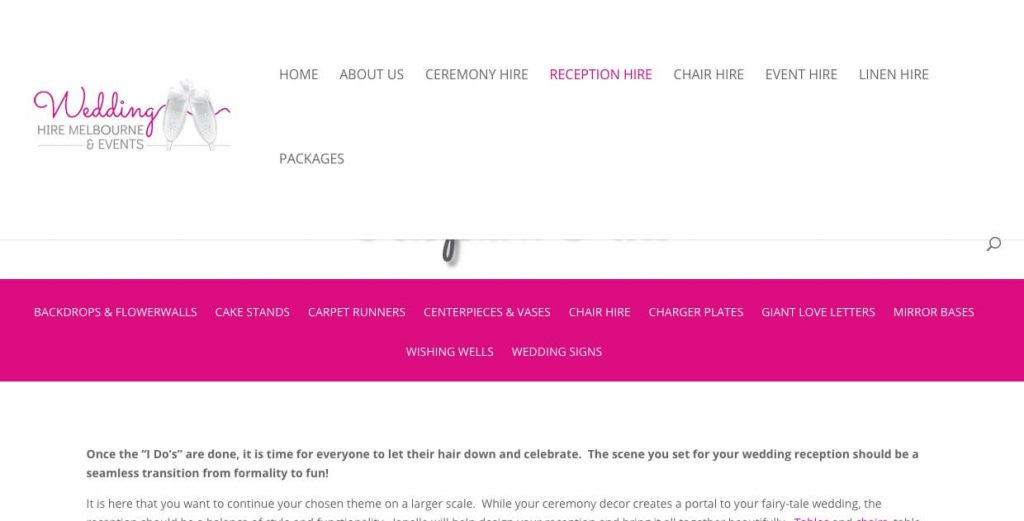 weddinghiremelbourne.com.au
404046833
Dream weddings come to life.
Based on the Mornington Peninsula and servicing the Greater Melbourne and Peninsula areas, Janelle and Steve have built this highly regarded company from the ground up. Wedding Hire Melbourne has now become one of the most sought-after wedding and event hire companies in Victoria, thanks to their tireless dedication to providing exceptional service and products.
Now operating from their factory in Seaford, complete with a vast showroom, Janelle and Steve are always on the hunt for the most excellent products and newest trends so that all of the weddings and events they create are at the forefront of innovative design.
Part of their business growth includes their expansion into Love Letters Melbourne, as well as involvement in the design and setup of Melbourne Wedding and Bride Expos. A member of the Melbourne Wedding Group – a group of esteemed wedding service providers who work together to support Melbourne couples on their big day – Janelle is a fixture in the wedding industry and is no stranger to some of the most popular venues in Victoria.
Their business umbrella also includes Grizzley's Cleaning Services, run by husband Steve. This ensures that all hire items are spotless and maintained at a high standard – whether it be carpet runners, seating or decor.
With over 3000 weddings under her belt to date, Janelle's bookkeeping background means she is a magician when it comes to helping brides create their ideal day within any budget. Whether it is a small or large wedding or a corporate event, you can be confident that the final setup will be picture-perfect and stress-free.
Choosing Wedding Hire Melbourne for your wedding or event is a sure-fire way to make your special day everything you ever wished for.
Wedding Hire Melbourne & Events
Your wedding day means so many things. It is on this day that you commit to spending your life with the one person you have chosen to cherish forever. It is a day that you celebrate your commitment and love with those who mean the most to you in the world. A bride is transformed, a groom is made, and an event becomes a fairytale.
Creating a magical wedding does not happen by chance – it happens when brides and grooms know how they want their personalities to be reflected, and team up with service providers that understand their wishes and unique style.
At Wedding Hire Melbourne, we listen. We find out who you are as a couple, as individuals, and share in your vision. Then we help bring that vision to life! Working with all themes and budgets, Wedding Hire Melbourne is the one-stop shop when it comes to setting the scene for ceremonies, receptions and events.
Wedding Hire Melbourne services all areas of Melbourne, as well as the Mornington Peninsula, Yarra Valley, Dandenong Ranges, Bayside suburbs and beyond.
Wedding Hire Melbourne provides equipment hire for these events and many more.
Whether you need to hire equipment and decor for a wedding, birthday or corporate event, Wedding Hire Melbourne offers a wide range of items for hire. There are options for both DIY (Do-It-Yourself) and full set up.
You can choose to hire individual items or have a look at one of our packages. Alternatively, we can discuss your options with you and help to create an individualised package that meets your needs. The choices are vast and varied – we can supply everything from arches and tables to centrepieces and signs.
For the ultimate impact, you can also hire our giant Love Letters, which provide fantastic photo opportunities and leave guests spellbound.
Whatever your style, at Wedding Hire Melbourne you're sure to find a solution that fits your wishlist and creates your own brand of wedding magic!
Wedding & Event Hire Packages
Once you start looking around at hire options for your wedding, it can get a bit overwhelming if you look at everything in isolation. A hire package is a perfect way to reduce stress and overwhelm when bringing your wedding or event together.
Having worked with over 1000 couples, we certainly know which of our hire items are the most popular, and what elements work best together. We also know that while many of our couples have chosen us to create complete wedding solutions for their big day, other couples don't need to use our hire services for everything.
As a result, we have put together some convenient hire packages, bundling our most popular products to save you time and money!
You can choose from our Ceremony Drinks Packages and Wedding Ceremony Packages. These bundles take the headache out of organising the details of your wedding landscape. You tell us what you want, and what colour palette you have chosen, and we do the rest for you.
It also means you don't have to worry about setting up or packing up, as we do it all! Whether you want to outsource your ceremony hire or create a magical moment for a public proposal, Wedding Hire Melbourne can help.
If you are including bar service after the ceremony or having a DIY bar at your reception, we can also provide RSA-certified bar staff to assist and serve at your ceremony – so you know your guests will be refreshed, and well looked after!
All packages can be adjusted and added to meet your preferred ceremony idea.
Party Hire Frankston Wedding Hire Melbourne  
partyhirefrankston.com.au
397750101
We provide high-quality party hire equipment, packaged to suit most occasions and budgets. Our products and services include:
Marquees
Sound systems, lighting systems and lecterns
Gas Spit Roasts
Gas BBQs
Gas Patio Heaters
Tables and Chairs
Tableware - Crockery, cutlery, etc.
Glassware
Catering Equipment
A family business with personalised service. Call us to discuss your needs. We are happy to spend the time (with no obligation) to talk about what suits your event and your budget.
See our Price List and our Photo Gallery.
Contact us to arrange to visit our showroom for a consultation and practical advice on layout options for your special event, best use of available space and most suitable hire equipment.
We cater for weddings, anniversaries, birthdays, children's birthdays, events for small to medium businesses, Christmas parties, New Year parties, etc.
We specialise in family, community and business events that bring people together. See our Philosophy.
Hiring Versus Buying
Hiring equipment versus buying equipment can help reduce our use of resources and reduce the damage caused by industrial production processes, including carbon emissions. Hiring equipment ensures that material is shared and used by as many people as possible over its lifetime and avoids the need for everyone to buy their own, which may only be rarely used.
Ceremonies I Do Wedding Hire Melbourne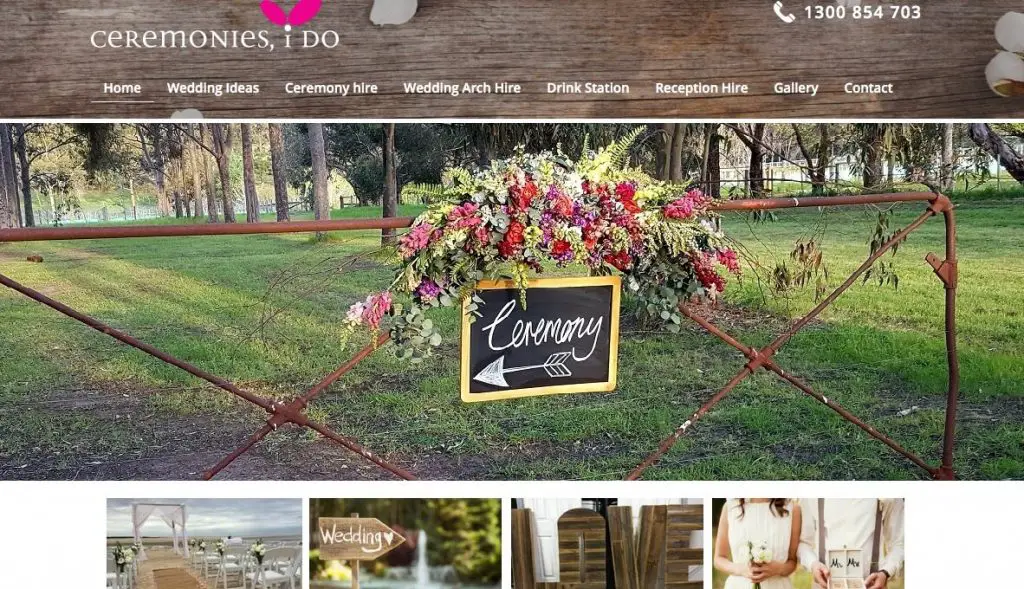 ceremoniesido.com.au
1300854703
Home
For all your wedding hire needs
Ceremonies I Do is one of Victoria's leaders in wedding hire & event styling. Specialising in the decorative hire and set up of wedding ceremonies, whether it be a garden wedding or a beach wedding outdoor wedding ceremonies is definitely what we do best! A vast range of Wedding ceremony furniture, props and decorations are available for wedding hire.
For a hassle-free wedding Day, Ceremonies, I Do offer a same-day setup/pack down service. This means your wedding ceremony will be set up, ready and waiting for you and your guests to arrive. Once the wedding has finished it all gets packed up and taken away, this all happens within your permit times.
We also offer a DIY Wedding hire service, and This is designed for the Do It Yourself Bride and event planner that would prefer to do it all yourself.
The Ceremonies I Do team has styled and setup thousands of wedding ceremonies since first starting over ten years ago. It's this valuable experience and knowledge that has led Ceremonies. I Do have an outstanding reputation for quality products and fantastic service.
The Ceremonies I Do team loves what we do and understands just what it takes to create and set up a beautiful wedding ceremony.
Our wedding hires and sets up service currently includes:
Melbourne Metro.
Gippsland and Phillip Island.
 Geelong.
Torquay and The Surf Coast.
Bellarine peninsula.
Mornington Peninsula.
 The Yarra Ranges.
Ceremony hire
A Large Range of wedding décor available for ceremony hire.
We take pride in having a big selection of wedding ceremony furniture and decorations available.
For a hassle-free wedding Day
Ceremonies I Do offers a same-day setup and pack down service. This means your wedding ceremony and everything you have hired will be set up and styled. Your wedding ceremony will be ready and waiting for you and your guests to arrive. Once the wedding has finished, it all gets packed up and taken away. This all happens within your permit times.
We also offer a DIY service. This is designed for the Do It Your Self Bride and event planner. Most of our wedding ceremony hire items are available for pick up over four days.
Wedding Arches – Wedding Arbours and Wedding Backdrops.
We have a broad range of Wedding arches for hire. Wedding arbours and backdrops are also available for your ceremony hire.
Wedding Chairs – Wedding ottomans and wedding benches.
Seating is an essential part of your Wedding ceremony. We have lots of chairs available for your ceremony hire.
Wedding aisle runners and decorations.
We have a broad range of wedding carpets and aisle decorations for your ceremony hire needs.
Wedding Tripods – Flower urns and Pedestals.
Wedding tripods and other ceremony markers that add to the look of your wedding. Flower urns and pedestals are also available for ceremony hire.
Wedding Ceremony props for hire.
We have lots of wedding accessories for hire. Wedding decorations which all add to the look of your wedding ceremony.
Wedding Signs and Blackboards.
Wedding signs and Blackboards for your ceremony hire. Our wedding signs can be personalised and custom made. Choose from the range of symptoms we already have in stock.
Bali Wedding flags- Wedding parasols and Umbrellas.
Wedding flags used for ceremony decorations. Parasols for decorations and shading options. Umbrellas to protect you from the weather.
Wedding Ceremony Refreshments.
Refreshment and Drink packages for your wedding ceremony. DIY refreshments are available for your ceremony hire.
Our delivery and set up service areas include Melbourne Metro, Gippsland and Phillip Island, Geelong, Torquay and The Surf Coast, Bellarine Peninsula, Mornington Peninsula. The Yarra Ranges.
Please contact us for delivery prices for weddings out of these regions.
We are located in Hallam for our DIY pickups.
For more wedding ideas, check out our Facebook page. We are often posting pictures of our recent weddings.
Feel Good Events Wedding Hire Melbourne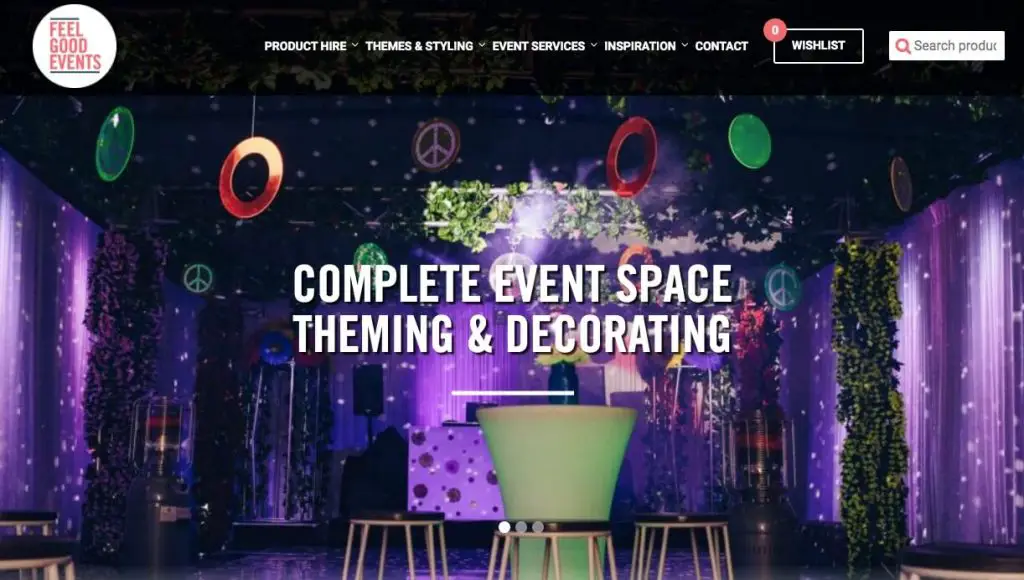 feelgoodevents.com.au
1300134493
The Team At Feel Good Events Are Driven By Our Passion For Creating Memorable "Feel Good" Experiences
Yes, we can definitely hire event equipment to you and help you decorate your event space as that's what we do, however, what Feel Good Events really love doing & are professionals in is using our Partyology Philosophy to help create an atmosphere that stimulates your guest's senses in every way. An atmosphere that creates an excellent FUN PARTY EXPERIENCE that connects people together and makes your guests feel relaxed but also brings out their inner party animal.
What we really love doing is making you and your guests Feel Good
Let's Get Started Planning Your Event
SELECT AN EVENT SERVICE BELOW BASED ON YOUR NEEDS
PARTYOLOGY
Put On the Best Party Of Your Life
If you are really serious about throwing the best party of your life, then the Partyology Experience is for you.
This service is for those people that want a stress free experience and want an event professional to help Plan, Deliver hire equipment and Decorate their venue to create the best party experience possible.
HELPING HAND
Let Us Do The Hard Work For You
If you are happy to plan and organise everything for your party yourself but just need help with equipment hire, then the helping hand service is for you.
The Helping Hand service is for those people that require delivery and set up of their chosen equipment and may need help with equipment choice.
DO-IT-YOURSELF
Save Money By Picking Up & Setting Up Yourself
If you want to save money and are happy to do all the work required to pick up and set up your event equipment, then this is the service for you
Browse party hire products on our dedicated Do-It-Yourself website. Select the equipment needed for your event and book it all in using our secure payment system.
Party Hire Made EASY
PRODUCT HIRE
Feel Good Events is Melbourne's most exciting party hire company. You can hire from an extensive range of event products, with equipment to suit your decor style or colour scheme.
If you are having a Birthday Party, Corporate Event or Wedding, you can hire event products to help transform your function space and have it looking spectacular. From Draping to Furniture, Lighting and Props, you can borrow it all from one place.
Overwhelmed or unsure about what to hire? Contact us today, and one of our event stylists will gladly help you create an event with ease.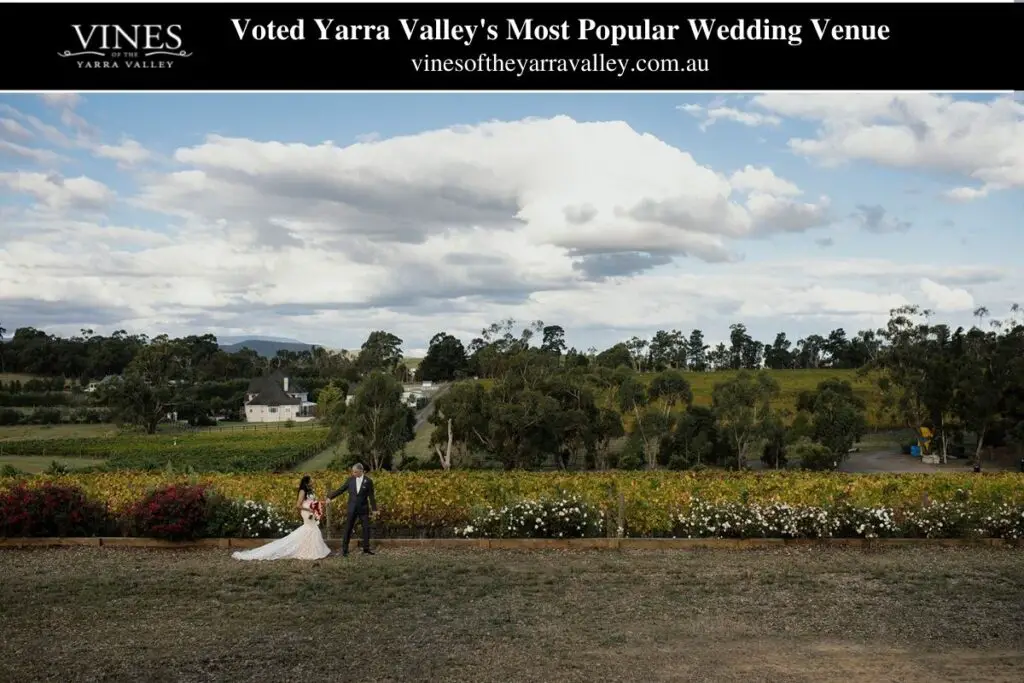 Dan Event Hire -Wedding Hire Melbourne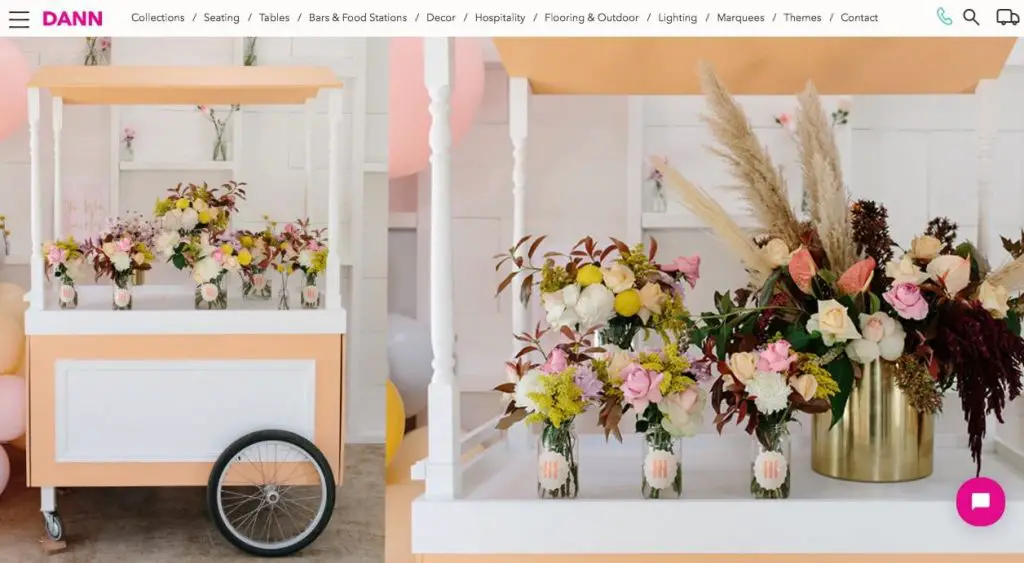 danneventhire.com.au
1300131299
Privately owned and established for more than 20 years, our industry knowledge and expertise together with our impeccable quality and service will ensure your next event is a great success.
The designer focused, we regularly develop new and inspiring product ranges that are of the highest quality at competitive prices. We pride ourselves on our innovation and personalised service to meet our clients evolving event needs. We are located in North Melbourne and deliver all over Melbourne and nationwide, seven days a week.
Our showroom is available by appointment.
Dann Event Hire has your event covered.
Weddings of Distinction - Wedding Hire Melbourne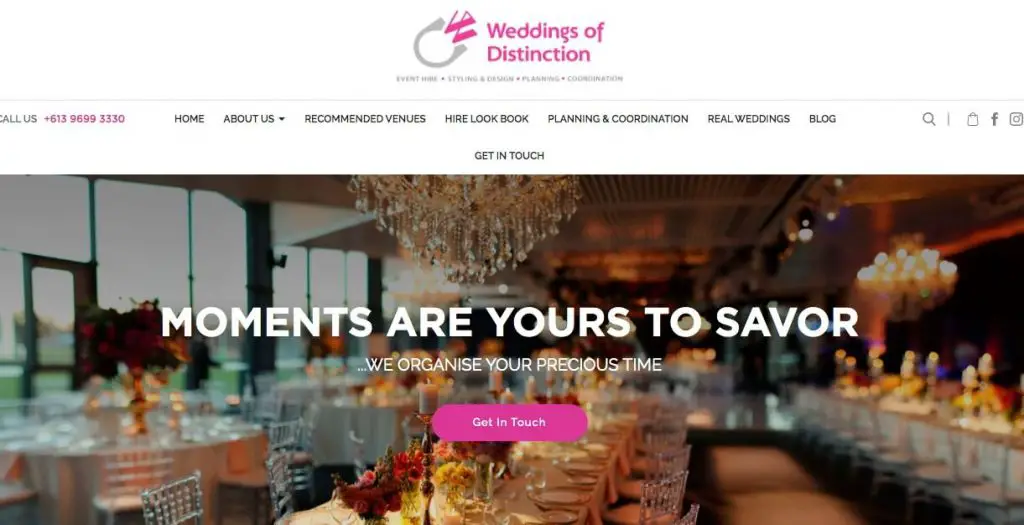 weddingsofdistinction.com.au
3 9699 3330
ABOUT US
WE LOVE TO PLAN, STYLE AND COORDINATE!
Weddings of Distinction is Melbourne's original garden wedding specialist. We have built an excellent reputation by providing a stylish and cost-effective garden weddings for over 20 years. We also specialise in decorating, planning and coordinating wedding receptions, various functions and corporate events.
At Weddings of Distinction, we promise to provide you with comprehensive and informative wedding or function planning services and solutions, which will enable you to enjoy your day without worrying about any organisational hassles. We work with you to create beautiful, elegant, long-lasting memories and bring you all the expertise, enthusiasm, and aesthetic excellence you'll ever need to turn your ideas and inspirations into reality.
We look forward to getting to know you and making your dreams come to reality.
OUR SERVICES
We love to help you celebrate
We are aware that couples have limited spare time to devote to preparing their wedding day. Our consultants can help to alleviate the stress associated with preparations by sitting down with you and helping you organise your wedding. We can also assist with creating your perfect events such as a Bar or Bat Mitzvah, wedding shower or kitchen tea, baby shower, house-warming party, corporate event, and many other games and special occasions.
Provide us with your vision for your wedding day or function, and we will turn it into reality. We can assist you with wedding planning and coordination and other services, including ceremony and reception locations, decorations, wedding cars, florists, photographers and celebrants.
Our suppliers in every category have been chosen based on their high service standards, reputation and quality. We set benchmarks to ensure that you receive a superior level of service in every aspect.
Decoration services
We have a variety of decoration services available to create the wedding or function of your dreams. Whether you are looking for chair covers and sashes, centrepieces, white wooden chairs, candelabras, bridal arches, aisle carpets, pew bows, marquees, umbrellas, etc., our consultants will be able to assist you. With many options available, you will always find exactly what you need, and if we don't have it, we know where to find it.
All decorations will be delivered and setup prior to your wedding or function and collected by arrangement following the event.
Wedding day planning and coordination
We not only specialise in decorating weddings and functions but are also skilled in planning and coordinating your special day with a variety of coordination packages which will award you with wedding day peace of mind. There are many benefits associated with using our planning
and coordinating services, including:
CONSIDERABLY REDUCED STRESS LEADING UP TO YOUR WEDDING OR FUNCTION
OUR EXPERIENCE – KNOWING WHO IS REPUTABLE IN THE WEDDING INDUSTRY
COORDINATION OF SUPPLIERS AND CREATION OF CONTINGENCY PLANS
REPAIR AND FIRST-AID KITS ON SITE
FEWER ORGANISATIONAL ISSUES TO WORRY ABOUT, ENABLING YOU TO ENJOY YOUR DAY
Feel free to get in touch to discuss your requirements for your special day.
START PLANNING YOUR
WHAT WE DO
Real Examples, Real Couples
While we're involved in over 500 weddings every year around Melbourne, have a look at some of the couples who have given permission to share their special day with the public in detail.
Find the Perfect Venue
After you've chosen the wedding venue, ceremony and reception, decorations are some of the most important considerations you can make. Modern weddings almost require a professional degree in event planning. Luckily we've established deep relationships with some of Victoria's premier wedding venues.
Each Love Story is Unique
Each wedding has a theme, and the decorations chosen to beautify the venue should reflect and enhance that theme. Express your style and personality the way you want to. Browse through over 500 different popular wedding decorations for hire. We have the most extensive range in Melbourne and Victoria so you can be as fussy as you want to be.
Amethyst Wedding & Event Decor Wedding Hire Melbourne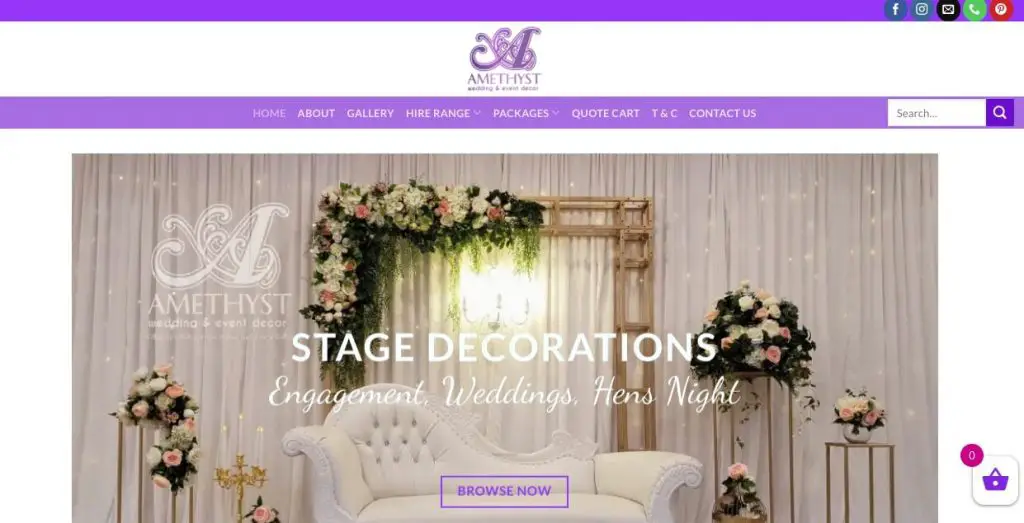 amethystwed.com.au
403685200
About Us
Amethyst Wedding & Event Decor is a boutique wedding decorations & event rental business based in Melbourne's inner western suburb. We aim to provide high-quality products at affordable prices. Our hire range includes stage decorations, furniture, wedding ceremony decor, centrepieces, light up letters, backdrops, drapings, flower walls, cake display props, signages & vintage props.
For the budget-conscious, we offer DIY on furniture & smaller props. Local pick up is welcomed from Sunshine North, VIC 3020. All DIY hire is valid for three days for your convenience. If you don't have the time or would prefer our professional service, then we can deliver & setup at an extra fee.
Most pricing is available on our website, so feel free to browse our Hire Range menu or search keywords by clicking on the top search icon. As we are a family run business, our focus is more on quality rather than quantity. Please note we can only take on a limited amount of orders per week so be quick & book a showroom appointment using our contact form, so you don't miss out! Min orders are required (see terms & conditions).
Our range is continually expanding, so follow us on Facebook, Instagram & Pinterest to stay up to date with all our latest products.
AFFORDABLE DIY PROPS FOR HIRE
Having a single small party? Do you have plenty of spare time or just on a tight budget? You'd be glad to know most of our small props can be hired for three days for you to DIY. No handling fees or extra charges apply for warehouse pick up.
DELIVERY & SETUP
For the more significant events or if you just don't have the time, we offer delivery & setup as well. We service all of Melbourne & regional Victoria. Submit an online order with your requirements for a quote. Delivery & pick up fee starts from a minimum of $120 within Melbourne. Submit your request online for a full quote.
PRE-STYLED PACKAGES
We have a wide range of package options to suit all events & budget. These pre-styled packages take the stress out of planning the design of your event. These packages can be tailored or adjusted to suit your requirements. Additional fees may apply.
Shanahan Events Wedding Hire Melbourne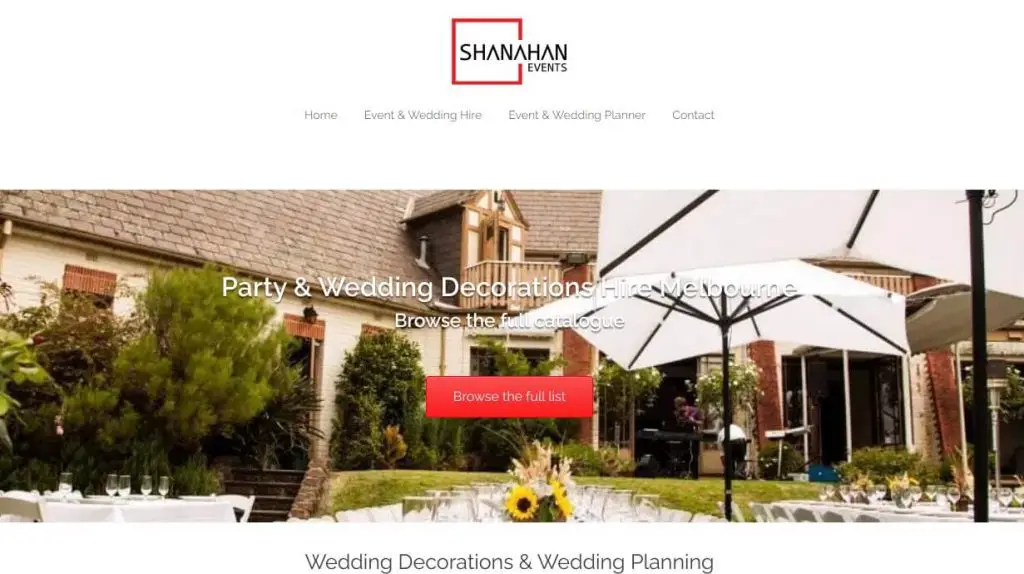 shanahanevents.com.au
0413556073
Wedding Decorations & Wedding Planning
Finding all your Wedding Ceremony & Reception Suppliers can get time-consuming.
We've sorted through them all to give you the Top Wedding Suppliers available for your Reception or Party.
Shanahan Events, Melbourne's One Stop Wedding Supplier Destination
THE ONE STOP SHOP FOR WEDDING SUPPLIES!
Shanahan Events offers the simple service of finding the best quality suppliers in Melbourne for your wedding or party.
Having successfully reached our goal of supplying over 1,000 Regional Victoria Weddings in 2014, Shanahan Events expanded & relocated the business to Melbourne in 2016 in order to service the overwhelming amount of Wedding enquiries in the Melbourne Area.
Shanahan Events offers the products and services that make your wedding special. From lighting up your outdoor wedding with festoon lights to capturing memories with a photo booth, we will make sure you and your guests have a fantastic wedding to remember.
FREE MEASURE AND QUOTE
For any wedding big or small, we offer our free measure and quote service. We'll meet you at the venue and speak to you about how you would like your wedding ceremony and reception to look.
These face to face meetings also give you a chance to know us and for us to speak about the other little details you may be missing, such as ceremony carpet runners or emergency wet weather marquee bookings. Unsure about whether to hang bright festoon lights or fairy lights above your reception?
We can walk you through the benefits of each light in order to find the best lighting for you.
Best Wedding Planners Melbourne!
Got the Ring and the Dress? We'll help with the rest.
Shanahan Events help bring your dream wedding to life.
We lead you to step by step through the wedding planning process from ceremony to reception.
It is providing you with recommended suppliers and experienced wedding professionals that create the best weddings in Melbourne.
Wedding Planning for everyone!
On a budget? Great, we love the challenge.
From 50 guests to 2000, we know just the right places for your wedding. We aim to give you a beautiful wedding no matter what stands in your way. We will meet with you and give you a vast range of styles and options to choose from because budgets shouldn't get in the form of your perfect wedding.
A quick list of what your wedding planning includes:
Initial Meetings
Inspiration sessions
Guestlist and Venue consultancy
Decoration & Suppliers Sessions
Complete Wedding Day schedule planning
Supervision of Reception setup
INITIAL MEETINGS
First, we meet and get to know you!
This is where we get to know how you met, your hobbies and the general details of your wedding so far. According to where you are at in your planning, we will give you an outline of what to expect regarding your wedding budget and the framework of your wedding. Once we've collected all your ideas, we'll find all the available venues & suppliers for your wedding date so we can place hold bookings for your ideal choices.
INSPIRATION SESSIONS
We love weddings! With so many different ideas to choose from, our albums will help you hone in on the right style for you. By selecting the right style for your budget, We'll help you create the perfect foundations for your dream wedding. These inspiration sessions will help you define what venue, decorations and even which flowers you want or don't want, making your next planning steps much more comfortable.
GUESTLIST AND VENUE CONSULTANCY
Will this venue comfortably fit your 120 guests?
Does the venue have a wet weather plan in place?
Will the venue allow me to BYO drinks?
This is where we answer those big questions before you book your venue. Finding the right place for you can be a time-consuming task. The Shanahan Events Team have inspected the vast majority of the wedding venues in Melbourne to find the right reception venue to fit your specific needs.
Our expertise and attention to detail in wedding search is unmatched, which is why Shanahan Events is the most wanted for a wedding reception and venue search.
DECORATION AND SUPPLIER SESSIONS
Decorations going over budget? Can't find that lilac satin chair sash to match your bridesmaid gowns? Unsure where to start looking for a band?
The Shanahan Events Team have a vast range of decorations as well as the largest referral network of suppliers in Victoria. From ceremony arches to finding 5 star DJ's, we'll make sure you'll have everything for your wedding and within budget.
Our team will organise sessions to meet your suppliers and plan your decorations layout, music playlist and even your photography shot list. As Melbourne's top-rated wedding hirer, you can rest assured that your dream wedding reception will go off without a hitch.
COMPLETE WEDDING DAY SCHEDULE PLANNING
Your venue has scheduled your reception; your celebrant has planned out your ceremony, but what about the rest of the day?
Weddings take a village to get ready, and you'll need to create a full schedule to make sure everyone knows where to be at a specific time. Shanahan Events will sit down with you to organise the timing of your transport, makeup sessions, florist arrival, hotel check-in/out etc.
We'll plan out your wedding from the moment you wake up to the moment you enter your hotel room. Our attention to detail and full-service planning is just one of the reasons we are Melbourne's most trusted wedding planners.
SUPERVISION OF RECEPTION SETUP
Does your venue have a fast turnover? Worried that your wedding reception won't be ready in time?
Shanahan Events are the masters of perfecting wedding reception setup. We oversee and setup over 120 weddings each year. Our fantastic team will make sure that everything is perfect and in place before you arrive. Coupled with our full-day planning, we make sure all suppliers arrive early to setup and that enough time is given to achieve your dream wedding.
Jimbo's Amazing Photobooth Wedding Hire Melbourne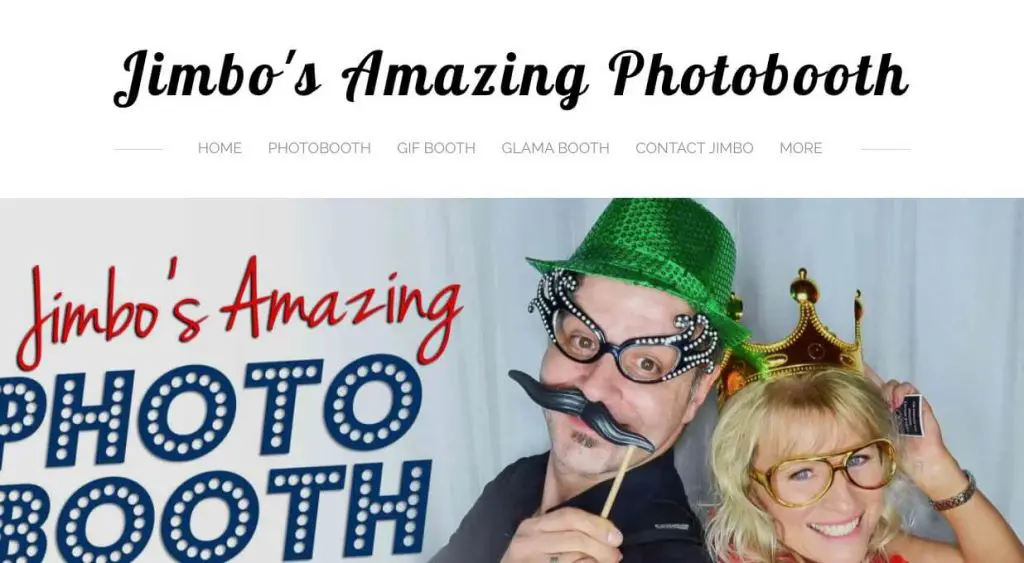 jimbosphotobooth.com
0402134280
Hire Melbourne's Most Amazing Photo Booth since 2010! Prices start from $440. Melbourne Photo Booth hire for Parties, Weddings & Corporate Events. Let's go Crazy with Jimbo's Amazing Photo Booth.
Jimbo's Amazing Photobooth is Celebrating ten years in the Photobooth Industry. 2010-2020. Thank you, everyone, for your love, support and recommendations. Jimbo's Amazing Photobooth would not be here without you. THANK YOU!
PHOTOBOOTH HIRE MELBOURNE
What are you waiting for? Hire Melbourne's most Amazing Photobooth for your next event now! Let's Go Crazy with Jimbo's Amazing Photobooth. Grab a prop, strike a pose. BOOM! Photos print instantly. Share your Amazing Photos with Jimbo's Social Media Sharing Station & Go Viral. Guaranteed fun all night long. Celebrating ten years of photo booths in 2020 for Weddings, Parties & Corporate Events. Hire Jimbo's Amazing Photobooth now!
What are you waiting for Melbourne? It's time for some GIF'N Fun. Hire Melbourne's most Amazing Gif Booth. The Best Social Media Experience Ever! Snap, Share & Promote Branded Content Instantly. Hire Jimbo's Amazing Gif booth for your next event and share your Amazing boomerangs all night long. Gif Booth hires Melbourne.
ROAMING GIF BOOTH
The Roaming Gif Booth is a portable, battery-operated, Gif Booth. Roaming the room capturing guests at events who can email & SMS instantly. All the Same Features as the Gif Booth above. Book it separately or book it with the Gif Booth, so you don't miss a single moment.
Hire An Umbrella Wedding Hire Melbourne
hire-an-umbrella.com.au
0450524567
About Us
Weddings can be stressful enough without a bride hearing just days before the wedding that rain threatens to washout the beautiful outdoor ceremony and garden photos that have been planned for years. Rest assured, Hire an Umbrella will give you peace of mind and a good night's sleep whatever the weather brings!
Our umbrella hire business was born out of a very frustrating couple of weeks before a wedding in sure-to-be-raining Melbourne. After calling every hire company and searching every department store, the only option was to buy white wedding umbrellas, for $50 each, which were unlikely ever to be used again. But on that particular day, the rain held off, and those umbrellas were soon on offer to other brides.
Since then we've grown and now offer locations across Australia: Scarborough in Brisbane, Lewisham in Sydney and Yallambie in Melbourne.
We also work closely with several courier companies to offer same day and overnight services for those are short on time or not local to our locations.
Whether you want to protect the bride and her guests or cover corporate delegates, you can select umbrellas to suit your occasion from our wide range of styles and colours. With options including white wedding umbrellas, frilly red umbrellas and bright bubble umbrellas, we've got something to compliment all situations.
If you would prefer to purchase umbrellas, we also offer new umbrellas for sale. Whether you are hiring or buying umbrellas, you can be confident your expectations will be met – we stock only the highest quality umbrellas available in Australia.
Hire An Umbrella
Hire An Umbrella has been hiring out umbrellas and parasols around Australia for more than ten years. Whether you need 100 white bridal umbrellas for a wedding, 200 black golf umbrellas for a corporate event, or just three bright umbrellas for a photoshoot, we'll be able to help.
Don't let the rain forecast stop you from having your outdoor dream ceremony. If you are in Brisbane, Sydney or Melbourne, then we have picked up locations near you. If you're not, or time is not on your side, we can simply arrange a courier to your door.
Snap Time Photobooths Wedding Hire Melbourne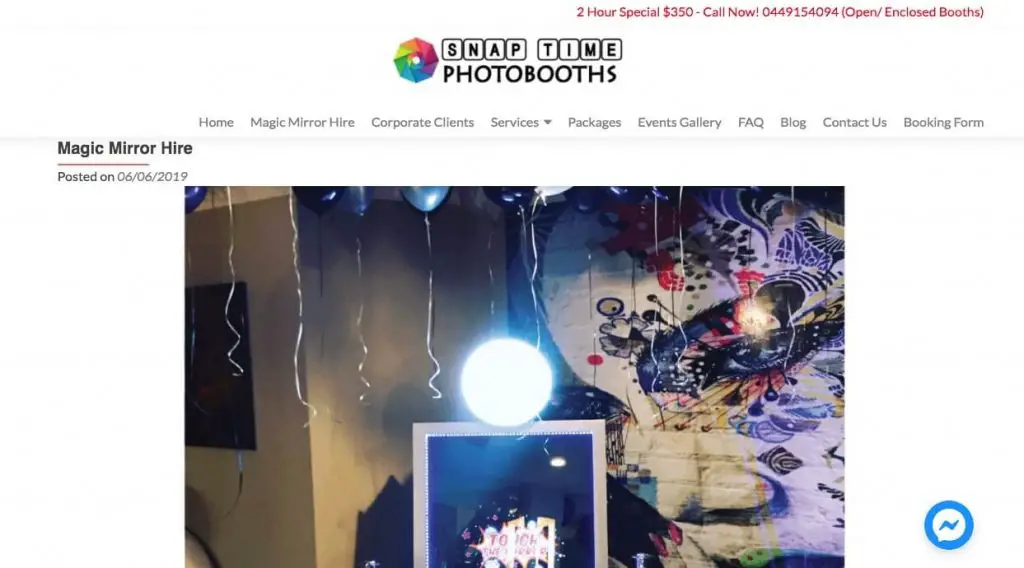 snaptimephotobooths.com.au
449154094
PHOTO BOOTH HIRE MELBOURNE
If you are looking for a Photobooth to add more fun to your event/party & have DSLR quality photos taken at the same time, you have come to the right place. Talk to us and use our experience in Photobooth Hire to work out the best package for your event/party. Make you i do's more memorable with our event photo booth hire Melbourne. Let us capture the fun of the day with the people you love the most. Our party photo booth hires Melbourne produces unlimited quality coloured photos for your party. We don't just capture pictures, and we create memories. Give your wedding guests a unique experience by hiring our wedding photo booth hire Melbourne for your wedding reception. We have a highly creative team who will capture all those lovely moments of laughter and excitement with our photo booth & will make your event unique, quirky and memorable. With our photo booth services, we will make sure that you have an incredible time. Our photo booth exceeds your expectations with our professionalism and quality because we know what is essential to you. Whatever your event is, and however you wish to celebrate it, we won't stop until it's transformed into a fun-filled and stylish affair.
Magic Mirror Hire
Are you thinking about providing a unique experience for your guests? Why not hire one of our 65-inch Mirror Photobooth and create Magical Memories for everyone.
When you hire one of our Magic Mirror Photo Booths, your guests will have something to entertain them and a photo to take home and keep as a souvenir.
A striking presence in any room, our Mirror booth immediately brings out the most authentic smiles and positive energy in everyone who uses it. The user-friendly interface lets guests communicate through the touch screen, offering the latest technology in interactive picture taking.
Standard photo booths are common these days at most events, but how often do you see a Magic Mirror that talks to your guests, takes DSLR quality photos, print and share on social media instantly?
This is precisely what we provide with our Magic Mirror Booth.
Our Package Inclusions
 Magic Mirror Experience
DSLR Quality Photos
Instant Prints
Premium Pros
Friendly Attendant
Social Media Sharing
USB with Photos
Magic Mirror Hire Melbourne – Weddings, Birthdays, Corporate Events
Contact us now to check availability and secure your date!
Snap Time Photobooths is a professional and local photo booth hire business committed to providing high-quality photos, user-friendly photobooths and outstanding customer experience. We specialise in photo booth hire for all occasions such as Weddings, Birthday Parties, Engagement Parties, School Events and Corporate Events. Our photo booth rental is providing an added experience and level of entertainment to any event across Melbourne. We offer a variety of affordable hire packages to suit your style and budget and guarantee to capture those special moments with beautiful photos printed seconds later.
Wedding Showtime - Wedding Hire Melbourne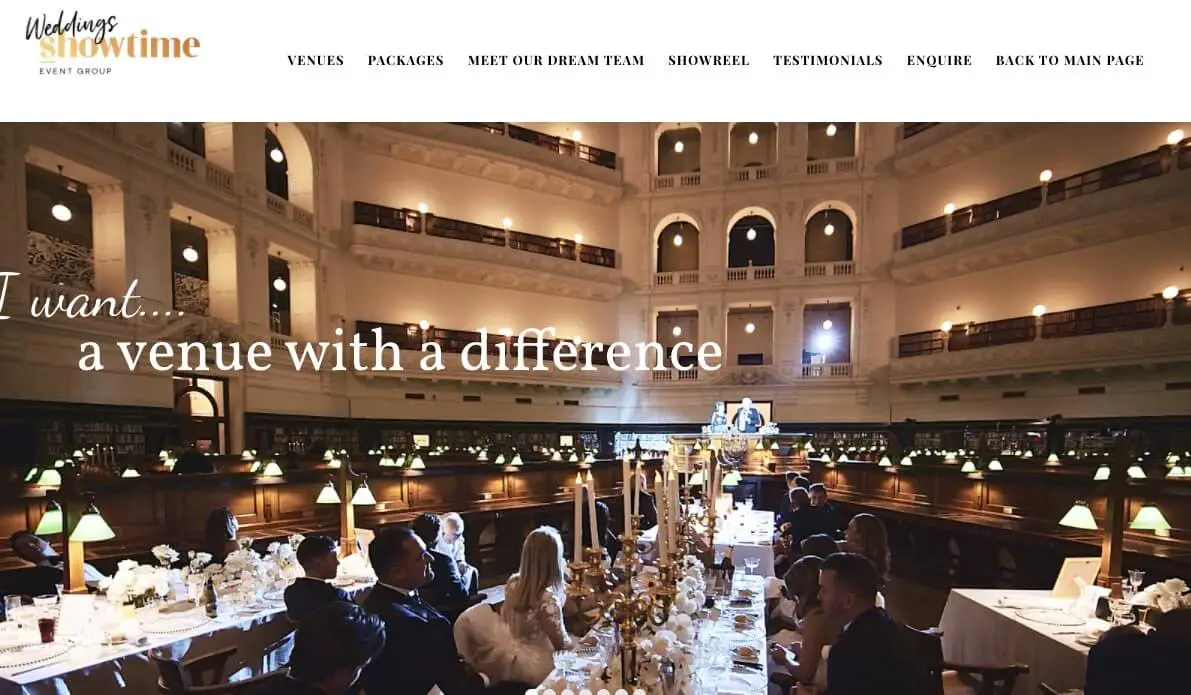 weddings.showtimeeventgroup.com.au
Weddings with Showtime Event Group
We want to make your day unforgettable
Here at Showtime, we want to create the wedding day you've been dreaming of.
From arrival cocktail to the late-night snack, and everything in-between. We have you covered.
Our team of producers is there with you from enquiry, all the way until your big day. Putting your mind at ease, knowing that your every want is met with excitement and attention to detail.
Our venue portfolio is as diverse as you are, including "Australia's Best Wedding Reception Venue", Showtime Events Centre. We have a space that suits your needs, whether it's a riverside warehouse-like Cargo Hall or a heritage marvel like The Ian Potter Queen's Hall at the State Library Victoria.
Up to the task of customising your venue, menu, styling and more, our entire family of Wedding Producers, Chefs, Service Staff and everyone else is dedicated to your one big day. Consider this our 'Official Investment Pledge' as we wholeheartedly invest our passion into making sure your wedding day exceeds your expectations but also creates an exciting journey for you along the way.
On Trend Event Hire - Wedding Hire Melbourne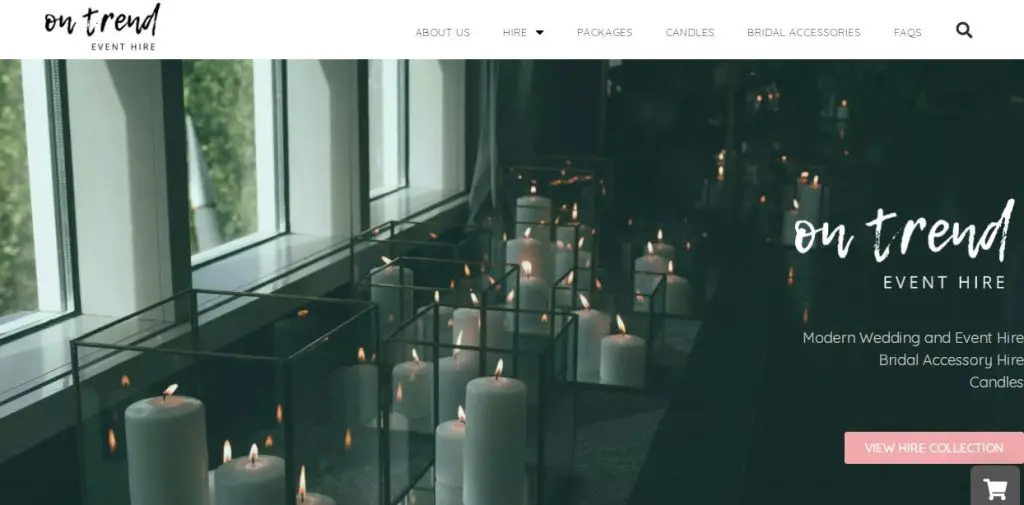 ontrendeventhire.com.au
401608731
On Trend Event Hire provides modern wedding and event decor and furniture for hire in Melbourne.
Our event hire range caters to all types of events, including large scale weddings and corporate events to smaller events like birthdays and bridal showers.
Taking cues from the latest trends in interior design, fashion and events, our hire range is ever-evolving to ensure we are providing the most on-trend decor and props for our clients. Think beautiful glass candle holders and less about the dry ice machines!
Our selection of unique pieces are sourced worldwide, and we also commission pieces which are made here in Melbourne.
Some of the events we have been a part of have been featured in Ivory Tribe, the LENZO Edit blog and Maman!a. You can view some of our recent work here.
We are proud to be a member of the West Wedding Collective, a group of creative services and suppliers based in Melbourne's vibrant inner west. Think of our directory as your little white book. It's your personal guide to finding the perfect people to breathe life into your Big Daydreams.
Maribyrnong City Council supports this initiative.
We offer package discounts on all orders of 3 or more plinths, cake stands or cake tables.
Our most popular plinth and cake stand packages are listed below. If these packages are not suitable, add your preferred individual items to your quote, and we will customise a package for you.
The more you hire, the more you save!
Pepper Sprout Wedding Hire Melbourne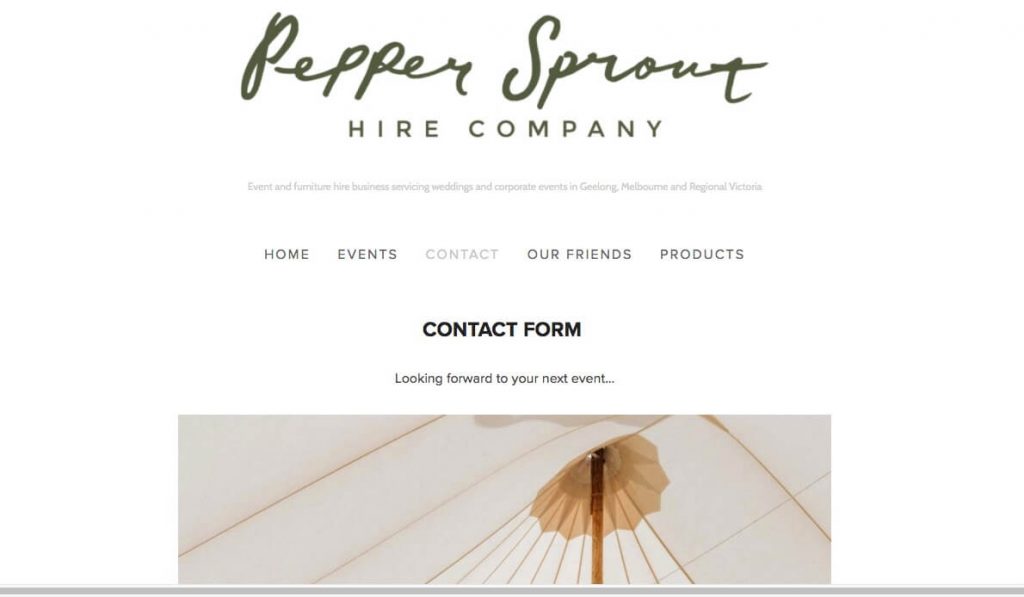 Peppersprouthire.com.au
Event and furniture hire business servicing weddings and corporate events in Geelong, Melbourne and Regional Victoria.
Pepper Sprout Hire provides delivery of our hire products and decor across Geelong, Melbourne and regional Victoria. Delivery fees are dependent on venue location and products supplied.
Private pick up is available for some items upon request, conditions apply.
For a complete list of our Terms and Conditions, please contact us through the above contact page.
OUR FRIENDS
THE BEACH HOUSE GEELONG (GATHER & TAILOR) Geelong's newest venue at Eastern Beach. This beautiful venue situated on level one has been extensively renovated, allowing access to a large balcony with bay views as far the eye can see. Exclusive catering by Pot & Pan Culinary Tailoring.
Geelong's newest venue at Eastern Beach. This beautiful venue situated on level one has been extensively renovated, allowing access to a large balcony with bay views as far the eye can see—exclusive catering by Pot & Pan Culinary Tailoring.
POT & PAN CULINARY TAILORING Our sister Catering & Events company All delicious menu's are tailored & designed using local, seasonal produce, with a focus on sustainability.
Our sister Catering & Events company
All delicious menu's are tailored & designed using local, seasonal produce, with a focus on sustainability.
UNDERSKY Under Sky is a purveyor of unique outdoor experiences, specialising in Sperry Tent hire, Tipi Hire. Glamping accommodation.
Under Sky is a purveyor of unique outdoor experiences, specialising in Sperry Tent hire, Tipi Hire. Glamping accommodation.
GATHERED CAFE Local / Seasonal Food + Good Coffee Open Monday - Saturday 7 am - 4 pm
Local / Seasonal Food + Good Coffee Open Monday - Saturday 7am - 4pm
TIPI TIPI Providing beautiful Nordic Tipis, an alternative to traditional Marquee. Tipi's complement the natural landscape and create spectacular outdoor events
Providing beautiful Nordic Tipis, an alternative to traditional Marquee. Tipi's complement the natural landscape and create spectacular outdoor events
CECILIA FOX Bespoke floral studio guided by the fleeting beauty of the ever-changing seasons. Their decorative work comes from great respect for nature and its wild abundance.
Bespoke floral studio guided by the fleeting beauty of the ever-changing seasons. Their decorative work comes from great respect for nature and its wild abundance.
KATIE MARX FLOWERS Floral Queen + Petal Artist + Visionary + Owner of Venue, Butterland.
Floral Queen + Petal Artist + Visionary + Owner of Venue, Butterland.
GLASSHAUS - INSIDE This innercity Gem is located in the backstreets of Cremorne. Perfect for sit down or canapé events.
This innercity Gem is located in the backstreets of Cremorne. Perfect for sit down or canapé events.
JO BETZ - CELEBRANT A kind, thoughtful, powerhouse. Who brings light and love to every ceremony.
A kind, thoughtful, powerhouse. Who brings light and love to every ceremony.
WAREHOUSE TWO (GATHER & TAILOR) Set in West Melbourne, this large warehouse is a perfect setting for Photoshoots, Weddings and events. Open until April 2020.
Set in West Melbourne, this large warehouse is a perfect setting for Photoshoots, Weddings and events. Open until April 2020.
NOMAD STYLING Stylist & Designer Shonel, has created this innovative business, dedicated to making creative dreams come true.
Stylist & Designer Shonel, has created this innovative business, dedicated to making creative dreams come true.
POP UP WITH STYLE Wedding planning, design & coordination to make your day entirely yours.
Wedding planning, design & coordination to make your day entirely yours.
Having A Party Wedding Hire Melbourne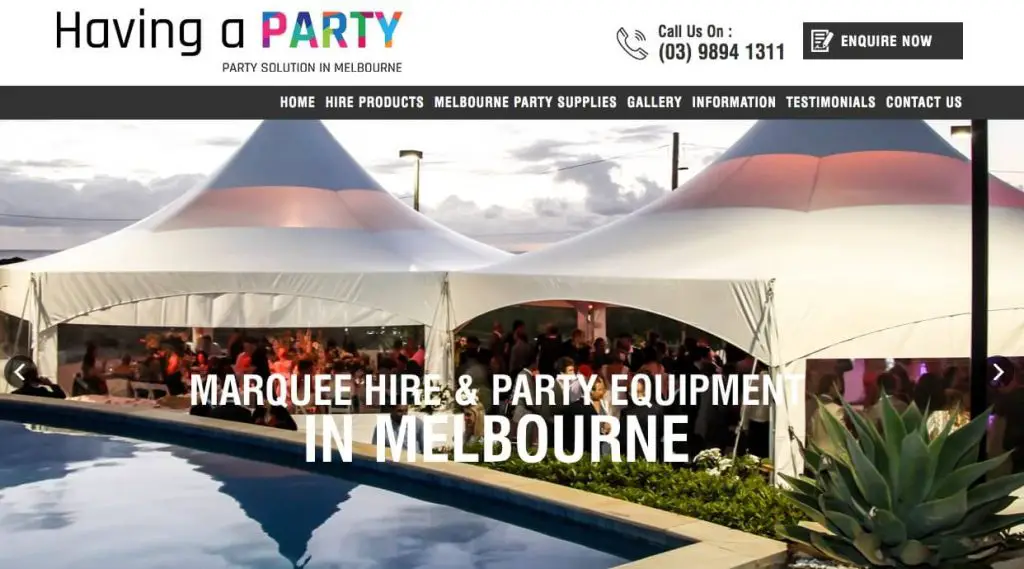 havingaparty.net.au
0398941311
Marquee Hire Melbourne
Having A Party is an innovative and well-established marquee hire company that has been providing excellent party hire in Melbourne to a range of clients. With vast experience in this space, we have the resources and expertise to provide you with the type of products you need at very competitive price points. We stock the latest products, keep updating them and ensure that only the highest quality marquees, furniture, cutlery lighting and all other equipment are provided to you.
WIDE RANGE OF
PRODUCTS
We are very passionate about our work and always ensure that timelines are met, and this makes your event a big success. We have every product and prop that you need for you party, and you can choose from a range of:
Marquees of various sizes
Disco setups and lighting
Event lighting
Chairs & tables
Catering equipment
Stage floors
Crockery & glassware
Piñatas of different sizes, shapes & designs
Complete dining settings
Table linen & decor
Disposable items such as plates tablecloths, napkins, paper doyleys, boxes, bags and foil containers
Decorations candles, streamers, foil decorations and banners
Novelties
Other
HIGH QUALITY
PRODUCTS & SERVICES
We prioritise customer satisfaction and focus on ensuring you have the type of products you want and the services you need. This means you have a hassle-free experience, and your party runs seamlessly and smoothly. When it comes to party hire in Melbourne, we are the specialists and what sets us apart from the crowd is our commitment to our customers and our attention to detail.
Party Hire Melbourne
We cater to parties of all sizes, be it a niche family event, a birthday or anniversary party or a large-scale one for your company employees. We have the resources and the experience to ensure your party is a resounding success. When it comes to party hire in Melbourne, do not leave anything to chance. We will ensure that all the decorations and products reach you at the scheduled time, that they are of the highest quality and that we exceed your expectations on all fronts.
Having A Party is one of the leading companies for event hire in Melbourne. We are a niche, innovative company that that specialises in hire of everything you need for any event. When you come to us, you know you will get everything you need, at very competitive pricing. We follow a straightforward ethos- To put our client before all else. For us, every client is essential, and we make it our job to ensure that all your event hire in Melbourne needs are met. We cater to small private events as well as large scale corporate ones.
EXPERIENCED CONTRACTORS
With vast experience, expertise and the resources to provide you with all the props and accessories you need for the event, we make sure you have a hassle-free experience. Over the years, we have moved from strength to strength and invest in new products as well as R&D to ensure that you get the latest and best products every single time. With us on board, you will never have to deal with having sub-standard furniture or decorations. We maintain rigorous quality control and ensure that all the products are updated and in top condition.
FOR UNIQUE AND SPECIAL EVENTS
We have everything you need to make your event special and unique and one that your guests will remember for years to come. We are very creative, and you will find that apart from providing the best equipment, flooring and furniture, we also have expert designers on board. They are creative and will be able to provide you with decoration design ideas and furniture placement ideas too. This goes a long way in ensuring that the entire space is well-organised and that it does not hamper the flow of guests around the place.
WEDDING MARQUEE HIRE MELBOURNE
DELIVERING THE BEST QUALITY WEDDING CEREMONY DECORATIONS, CHAIRS AND MORE ACROSS MELBOURNE
If you're looking to set up your own wedding ceremony, Having A Party is the team to call. Our team of dedicated experts can deliver wedding ceremony supplies to your location for an efficient and affordable setup. When you hire your wedding ceremony supplies and equipment from Having A Party, our team will arrive on-site on the big day to set up chairs, erect umbrellas and other hire furniture for the most elegant display.
Once the ceremony is over and you're partying at the reception, we pack up and remove your ceremony equipment for efficient cleanup. Make your ceremony as smooth and enjoyable as possible – let Having A Party do the ceremony setup and cleanup for you on your special day!
MELBOURNE'S MOST COMPREHENSIVE WEDDING RECEPTION MARQUEE SERVICES
One of the most popular wedding hire apparatuses is a Marquee. Perfectly suitable for a range of outdoor uses, wedding Marquees from Having A Party are hand-selected from the best manufacturers in the world, so you're guaranteed quality! Available for hire in a range of sizes and shapes, we're the most comprehensive wedding hire company in Melbourne.
When you choose Having A Party to deliver your wedding Marquee, we arrive on site 2-3 days before beginning our expert set up processes. This is to ensure we have the perfect Marquee for you and your guests on your big day. Once you've danced the night away, our team arrived to begin the disassembly process, which depending on the size of your Marquee may take a couple of days.
Offering a range of wedding ceremony accessories for hire to accompany your Marquee such chairs, carpet runners, decorations and event furniture, Having A Party can help you create the perfect wedding atmosphere. All wedding decorations available for hire are assured to be of the highest quality to exude class and elegance throughout your special day.
ALL YOUR WEDDING HIRE NEEDS ARE COVERED WHEN YOU CHOOSE MELBOURNE'S HAVING A PARTY.
On top of Marquee and decoration hire options, our hire furniture and wedding event needs are all specially selected so you can be sure they are of the highest quality. Hire wedding chairs, event furniture and all the wedding decorations you can think of from the experts in wedding and party hire at having A Party.
Available across Melbourne CBD and surrounding suburbs, Having A Party can deliver to your address or wedding location for your convenience. Contact us today for more information or to request a quote on your wedding hire needs in Melbourne.
Melbourne's weather is very unpredictable. So why take a chance on your big day? Hire our elegant and stylish wedding marquees and set up a fantastic venue design for your guests. Our marquees and other wedding party supplies are sure to create the perfect ambience for you and your guests. Being the leading wedding marquee hire Melbourne company, we supply products that are:
White and stain-free (guaranteed)
Weatherproof
Available in all possible sizes and can be used for small-sized weddings to the most extravagant ones.
Delivered on time and erected by professionally trained people so that you get a seamless structure.
Matrix Marquee
At Having A Party, we pride ourselves in only providing the world's best quality Marquees and other party supplies to people across Melbourne. We are the only wedding marquee hire Melbourne agency in Australia that has the world's premier brands of modern and innovatively designed 'High Peak' Matrix Marquees. The elegant design with a simple, bright span interior ensures that your maximum usable space.
All of our Matrix Marquees for hire are made of a silky smooth white translucent material that has been specially designed to be both safe and appealing to the eye, ensuring that your celebration is a hit! The aerodynamic "high peak" shape creates a striking silhouette & will compliment any venue be it a park, country estate, or a back garden setting.
Instant Marquee
If you have a tight budget for your wedding, why not hire our Instant Marquees. Ideal for use as a cover from rain or for sunshade, they provide instant protection from the weather. They look great and have white walls and top. Our Instant Marquees will blend perfectly into your back yard or garden setting. You can experience 12-15 degrees less temperature under them. They provide 98% UV protection (UPF50+).
Instant Marquees can be erected on all flat-level surfaces, such as grass, sand, bitumen, paving, decking, tennis courts, etc. Apart from the wedding, they are great for parties, outdoor events, marketing events, sporting events, ceremonies, exhibitions, etc.
The best quality Marquees for hire in Australia
We offer premium quality wedding marquee hire Melbourne that are engineered and manufactured to meet the stringent ISO 2001 standards. They can withstand extreme weather conditions (winds up to 120kph) while maintaining the peak of elegance. Available at some of the most affordable prices for the standard of quality, wedding marquees hire Melbourne from Having A Party are sure to enhance the quality of your event
We guarantee you that you will receive sparkling clean marquees that will be installed by our knowledgeable and friendly staff. If you are looking for the best Marquees to hire in Melbourne, look no further than Having A Party. All our Marquees are freestanding and can be used on all flat surfaces, including concrete, grassed lawns, asphalt, wooden decking, or any type of tennis court surface – no pegs.
We assess your location, before delivery and erection of every Marquee so that there is no last-minute mess-up. Upon receiving your request, our consultants will visit your venue to discuss about the type of wedding you are having so that we can suggest you a design that will suit you. Whether you are having a casual cocktail styled event or a formal one, we have the right solution for you. Once we have got a brief from you, we will provide you with a detailed marquee floor plan. If required, we can also show you a mock-up. This will help you set your expectations right. Don't hesitate to share your opinions; we would love to have your inputs and are always willing to accommodate the changes that you require.
Apart from marquees, we also have a wide variety of party supplies to rent out such as marquee lighting, disco lighting, tables, chairs, chair covers, decoration supplies, tableware, crockery, and much more. Get in touch with us at (03) 9894 1311 or fill our online form for an obligation free quote.
The Celebrant that Sings Melbourne Wedding Hire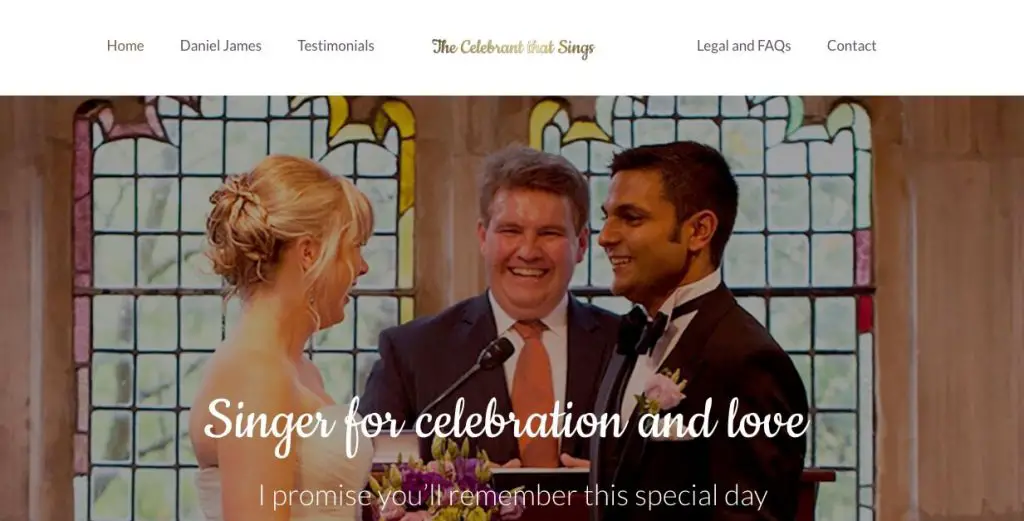 0397234390
The celebrant that sings
Daniel has sung for many years at funerals of friends and family, so becoming a celebrant was really an extension of the skills and experiences he has already shared and honed. Daniel understands through personal experiences of losing loved ones, that grief can render you incapable of saying and doing what you would personally want to do at the times of remembrances and farewells.
To this end, he offers reassurances to families that wishes are respected and is willing to assist in writing and delivering eulogies, sourcing poems, readings and scriptures or offering suggestions regarding music and songs. He works closely with families, arranging and performing ceremonies for funerals as well with funeral directors to ensure the program involves those who desire to play a part and acknowledging those who are present and those who may not be able to. Of course, with Daniel's versatile voice, he will touch all present with tender renditions of well-loved songs of both a secular and spiritual nature. His wife, Donna, is also available to play appropriate incidental music on piano or organ for a prelude or postlude or for reflection in the service.
Other Services:
Baby Naming
Renewal of vows
Contact him today to find out how he can assist you in preparing a service for a loved one's farewell that will be dignified, uplifting and a fitting tribute to your loved one as well as stress-free, engaging and empathetic to those in need in attendance.
Event Marquees Wedding Hire Melbourne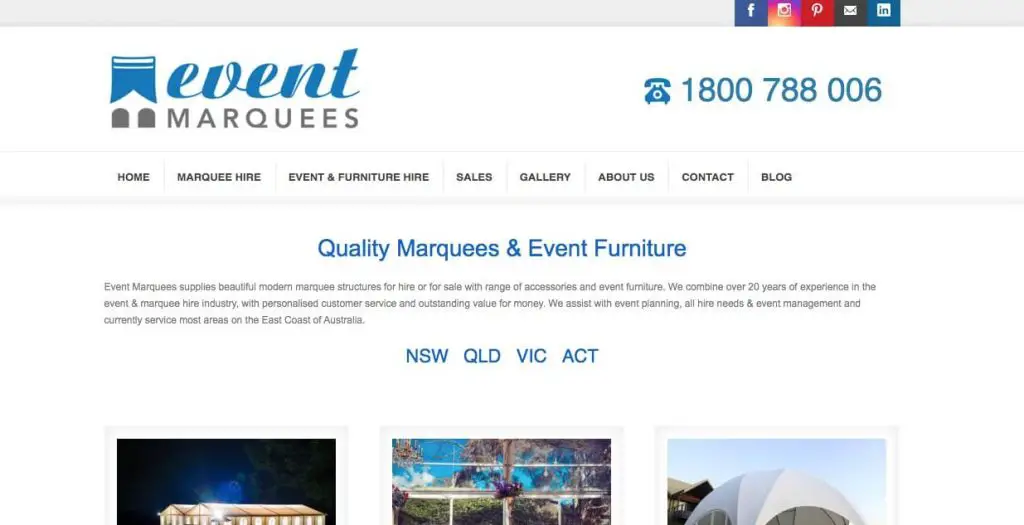 eventmarquees.com.au
1800788006
Event Marquees was established in 2005 by a young enthusiastic team combining over 20 years of international experiences in the event and hospitality industry. We specialise in personalised customer service and provide our clients with quality freestanding marquees, tents & event furniture in NSW, VIC, QLD and ACT.
Choose from elegant free-standing marquees or modern dome marquees, then add your unique style with our full range of accessories.
Event Marquees, a marquee hire company with over 20 years of international event experience and industry expertise, provides its clients with a wide range of freestanding marquee structures, dome marquees, clear marquees, wooden flooring, lighting and event furniture hire in NSW, VIC, QLD and ACT. Our versatile structures can be used for events, warehousing, or an emergency hospital marquee.
Event Marquees provides marquee hire seven days a week in Sydney, Melbourne, Gold Coast, Brisbane & Canberra.
Our experienced and reliable team carries out marquees assembly and dismantling since 2005. We guarantee that your Marquee is delivered and set up on time and according to your event specifications. The teams in Sydney, Gold Coast, Brisbane, Melbourne & Canberra are adept at working with project managers, event organisers, state and local government departments, ensuring no stress is involved leading up to the event or project regardless of the timeline. Trust your next project to Event Marquees!
We have indoor and outdoor event flooring, white picket fence, natural pallet furniture, NEW whitewash pallet furniture, beer table sets and several varieties of chairs, banquet & bar tables, event bars, white & black staging, artificial grass & artificial hedging also available for hire. Like with our marquee hire, we take care to clean and maintain the event equipment before and after every event.