A wedding photo booth serves as an enjoyable, interactive activity for you and your guests. With wedding photo booth vendors differentiating with unique twists, it is a great opportunity to amp up the style and glamour of your wedding with one of these booths.
Whether you're on a tight budget or you're looking for something exclusive, your wedding supplier is a BIG deal. Choosing a the best supplier can be an overwhelming task but we're here to guide you through this important step. Opting for an all-inclusive wedding package could mean less stress. Why not let someone else take the wheel. You just make it to the church on time. Take a look at these best wedding photo booth hire offering incredible wedding packages in Melbourne, Victoria.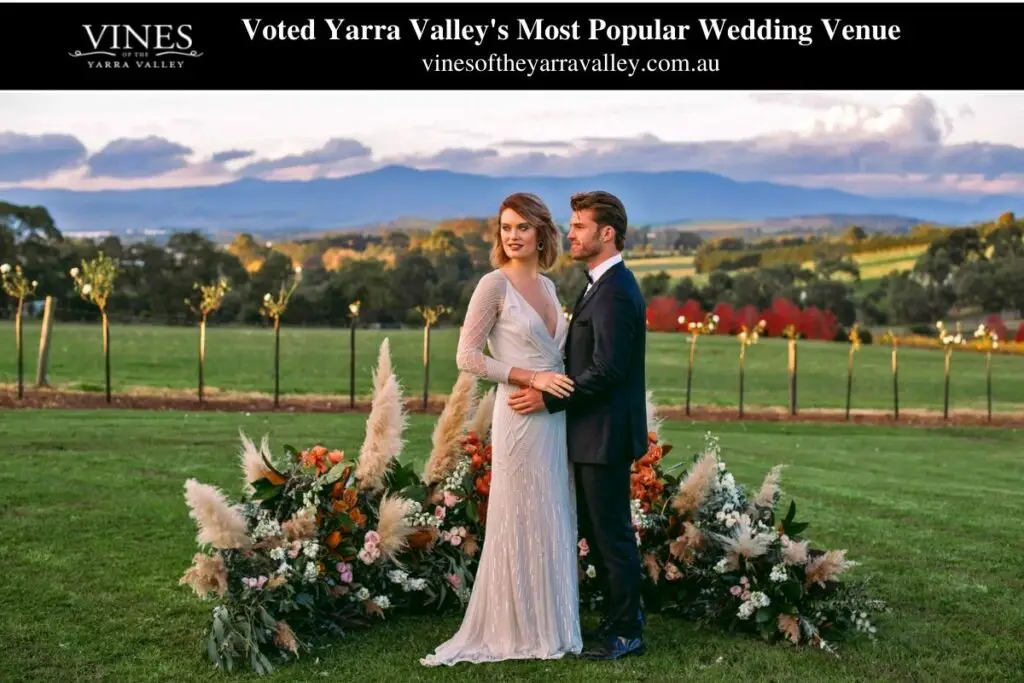 Add a header to begin generating the table of contents
Lavish PhotoBooths - Wedding Booth Hire Melbourne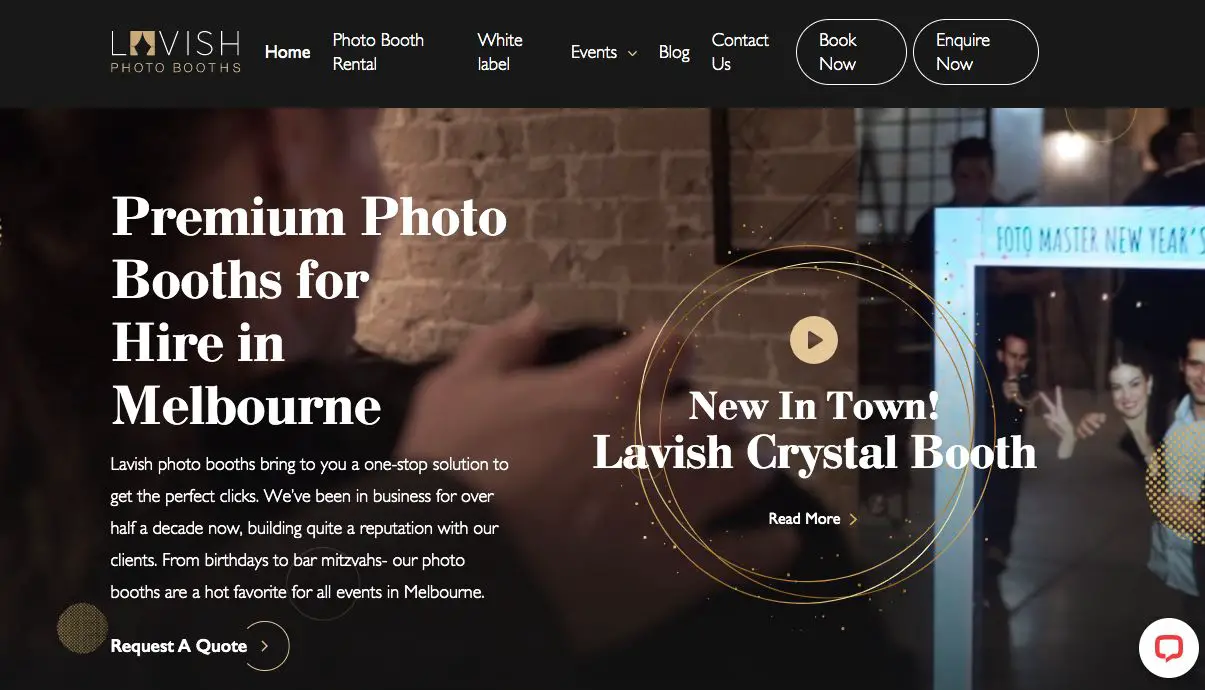 lavishphotobooths.com.au
488050795
Time for Corporate Reflections
Let's also add the wow factor to the otherwise typical (and boring) corporate events. Want to see your guests pose silly in their formals? The huge selection of fun props will amplify the fun factor. Too many invitees? No problem. This booth is an open booth so can fit as many people as possible. The mirror is sleek and elegant, will fit into any decent space and will totally complement the professional tone.
The Mirror is excited to celebrate with you.
And are your guests party animals? We have a variety of mini games within the booth to get them to pump up their party spirit. Also with an advance movement detection system, the crystal booth is here to capture the bustle of your birthday and anniversary parties. Watch the kids be amazed with delight as custom on-glass colourful animations spring up across their reflections.
We want you to treasure these unforgettable moments!
Drop in a call or an email and we'll reach out with tailor-made photo booth solutions. We take care of the installation process, our charges are affordable, and our booth deliver perfect pictures every time!
Premium Photo Booths for Wedding Hire in Melbourne
The PhotoBooth Guys Wedding Booth Hire Melbourne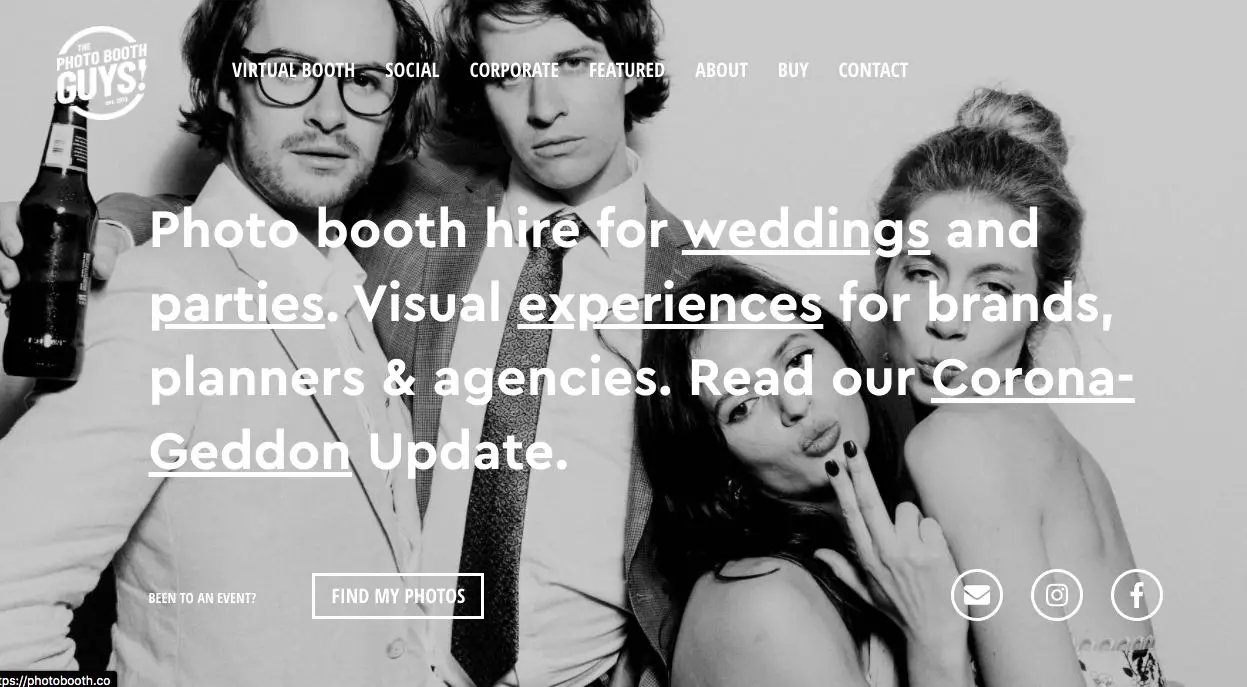 383705310
We are The Photo Booth Guys
But we are so much more!
From capturing your magical party moments to creating something bespoke and branded your customers will never forget, we are the experts in awesome visual experiences. And we take care of it all for you from go to WOAH!
Small beginnings
The Photo Booth Guys started as a little side business at weddings – spontaneous shots delivered with style, wit and a more-the-merrier attitude. We loved making people happy and they seemed to love us back because demand grew quickly and beyond the world of weddings.
Handcrafted
So we set to work developing a hand-crafted, open space timber booth and fun range of backdrops that could go anywhere, do (just about) anything and look stunning at any event.
International Events
The Photo Booth Guys is now an international event business, specialising in stylish but affordable photo and gif booth packages right through to fully-branded creative solutions and custom installs.
Whatever your event, wherever you're bringing people together, The Photo Booth Guys will be there to amplify the fun.
VIP Photo Booth - Wedding Booth Hire Melbourne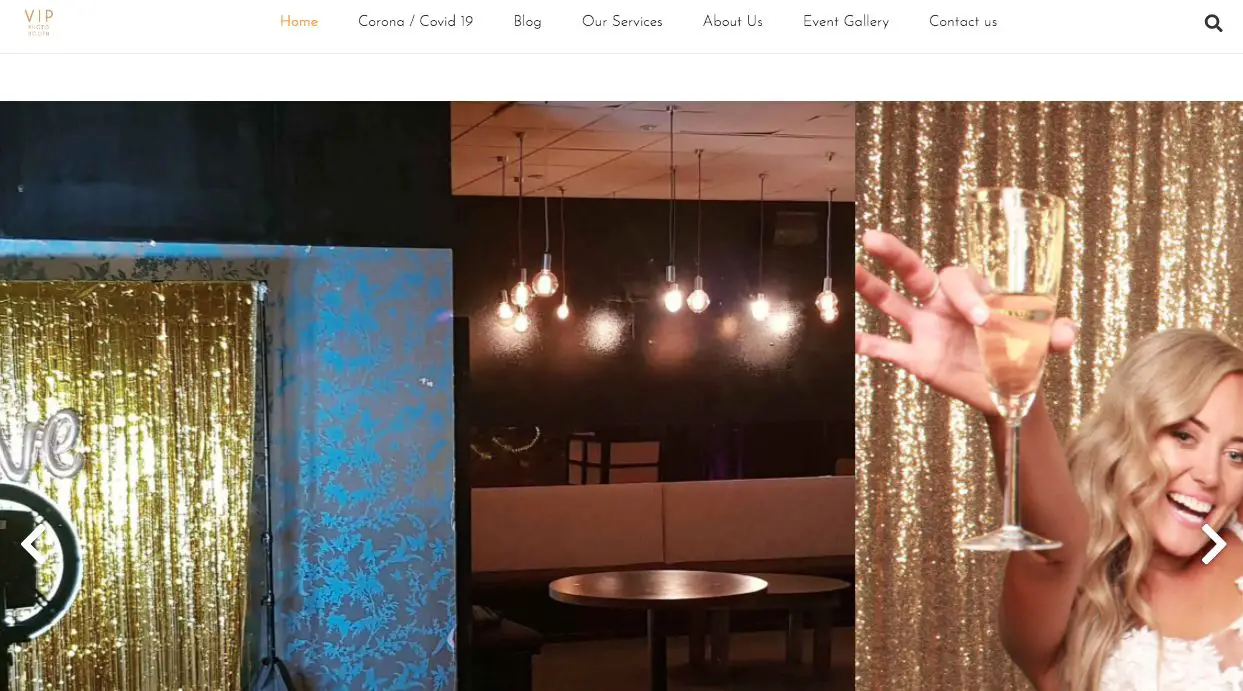 433253889
Melbourne – VIP photo booth
Experience the fun and entertainment with our open style VIP photo booth for hire. Why hide the fun behind a curtain, our open photo booth shares all the fun with everyone! It captures more than just head shots and fits more people so theres more smiles! We make creative photo designs and our cheerful team are helpful. So start practicing your poses and pouts, contact us now for your event!
Servicing Melbourne and surrounding areas. VIP Photo Booth was founded by a professional photographer and graphic designer with backgrounds of the multi media and the arts. We aim to provide beautiful creative photos, a fun experience and a kind service. Everyone needs a little love!
WE ARE A FAMILY OWNED BUSINESS
By supporting our family owned and operated business you are helping our family and children's dreams come true. We have heart in what we do.
PEACE OF MIND
All of our equipment are tested and tagged. Which means our electrical equipment have been checked and marked safe. We have Public Liability Insurance as most venues require it. We can provide a certificate upon request.
One Click Events - Wedding Booth Hire Melbourne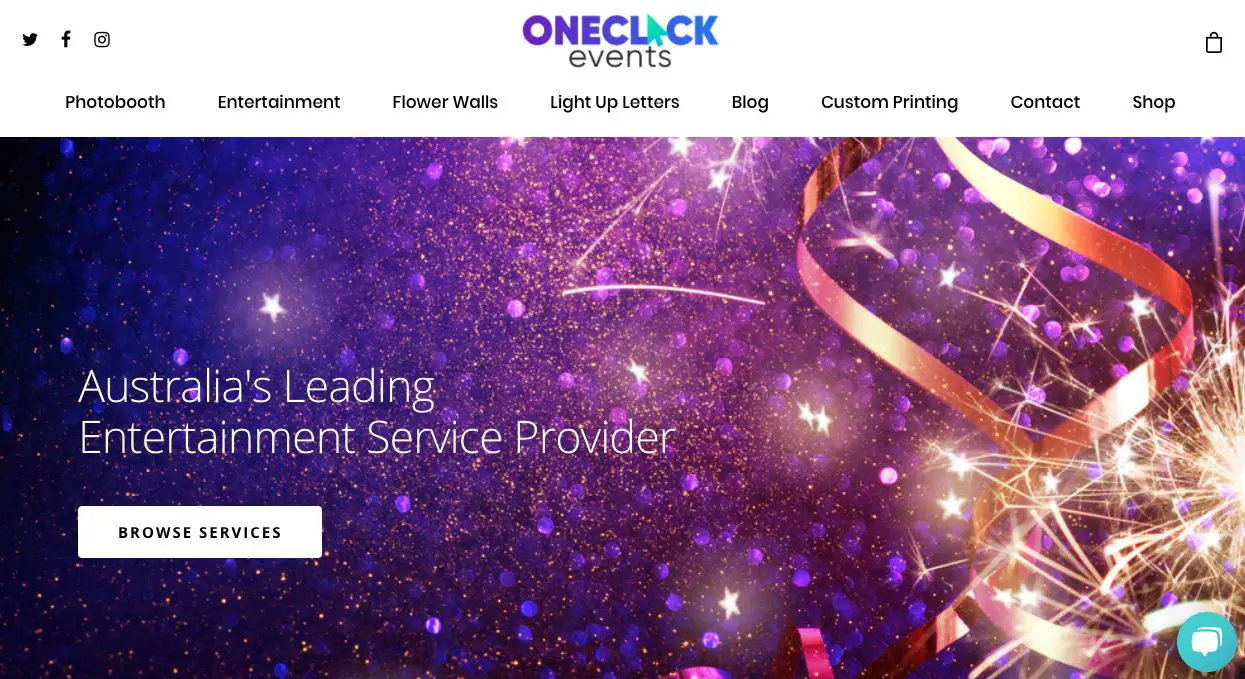 433015891
GIF Photobooth
Our newest addition! We capture still images and combine them to create the ultimate groupfie that you can instantly share on social.
All Inclusive Packages
We believe that having a party shouldn't make you spend too many bucks. That's where we come in! We provide some of the best reasonably priced packages for every party planner's price point. Enquire today!
1,000 Events and Counting…
We're so honoured to have been part of over 1,000 events! Sharing beautiful memories with each and every one of our clients has been such a joy. We hope to be celebrating with you soon.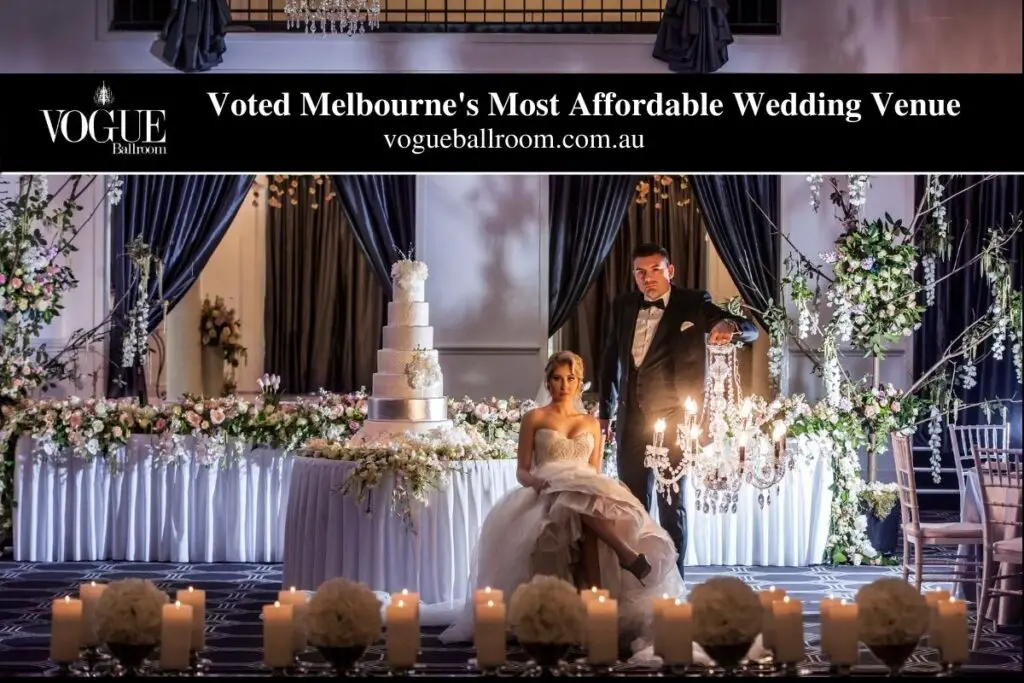 Magnet-Me - Wedding Booth Hire Melbourne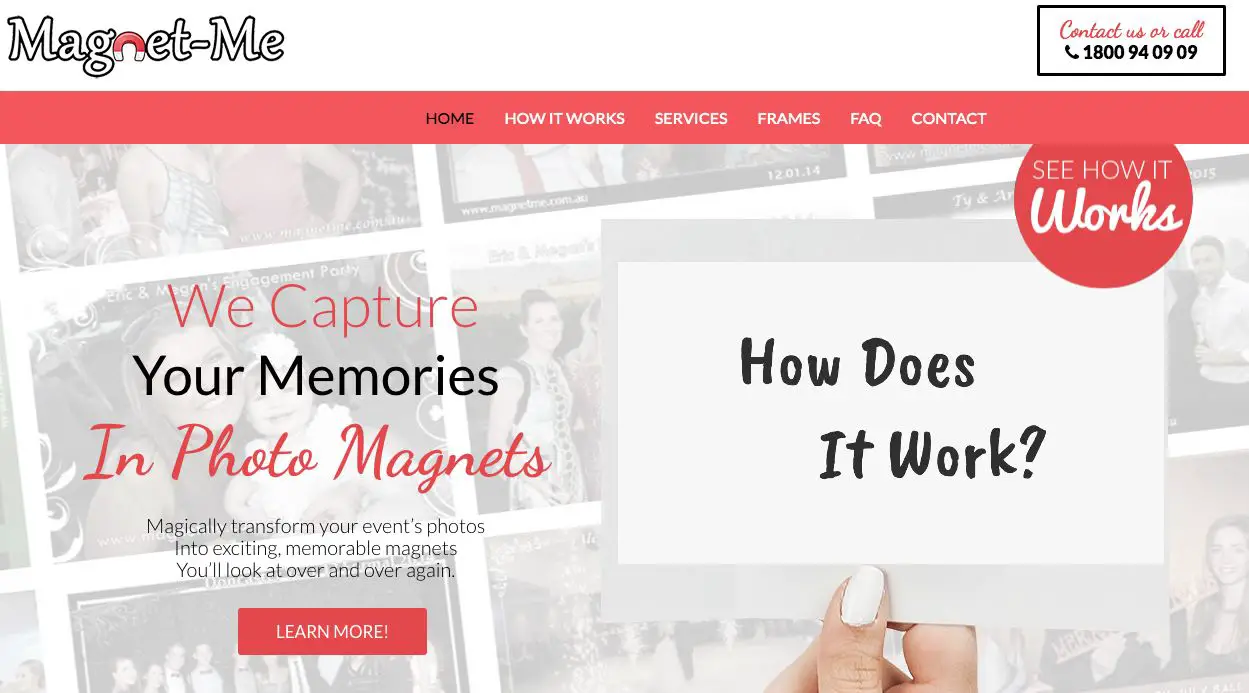 1800940909
How Will Photo Magnets Work for Your Event?
You will work closely with our graphic designer to create a suitable frame for your photo magnets. We also have a variety of frames for you to choose from our frames page. To personalise your magnets, alongside with your chosen frame you may also select a suitable font to match the theme of your event.
At the event, our professional photographer will roam around the room capturing live event photos of you and all your guests throughout the event, enjoying and celebrating the night away. You and your guests will love having your photos taken, knowing they will be transformed into event photo magnets instantly.
Once your photos have been captured, we will print the photos on high quality photo magnets. Every 20 minutes we will display the printed magnets up on our magnetic board. The magnetic board will be placed in a central location for all to look for their photo magnets and take away a memorable keepsake from your event.
Photo Magnets – Perfect Personalised Bonbonniere for Your Wedding
Weddings are one of the most beautiful times in a woman's life – and a man's, too. It's one of the major events in a person's life that is filled with all the capture-worthy, picture-perfect moments that any event photographer just can't get enough of. Be it from the couple themselves, their families and friends, or the rest of the guests.
In magical moments like these, you need to have everything well-documented for you and your guests to easily remember that day. And we can add to your magical moment!
Cherish Photo Booth- Wedding Booth Hire Melbourne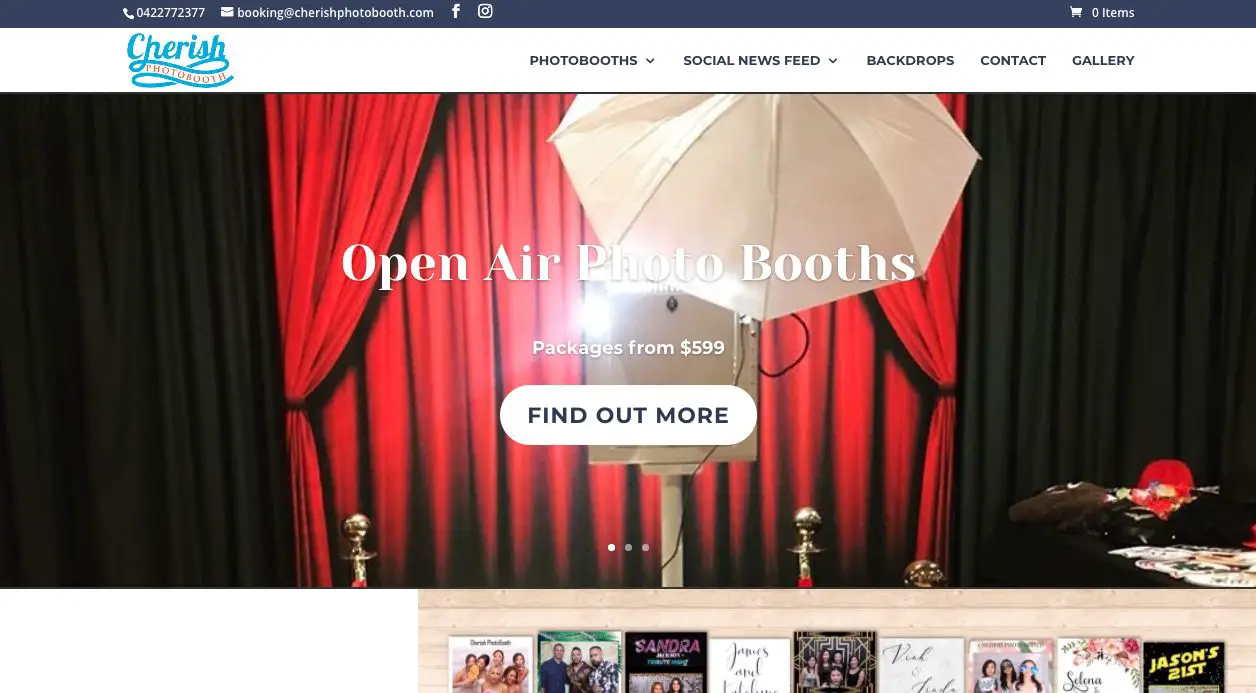 422772377
Open Air Photo Booth Hire
Our open booth is a versatile style booth perfect for your next event, customise your booth with our selection of over 20 backdrop designs.
Open Air Booth
Our open booth offers an inviting & fun atmosphere, flexible to work within your event space. Customise your look with a choice of our wide range of 8x8ft backdrops to suit your event! Suitable for events with large group sizes & group photos!
Mr. Boothy Photo Booth - Wedding Booth Hire Melbourne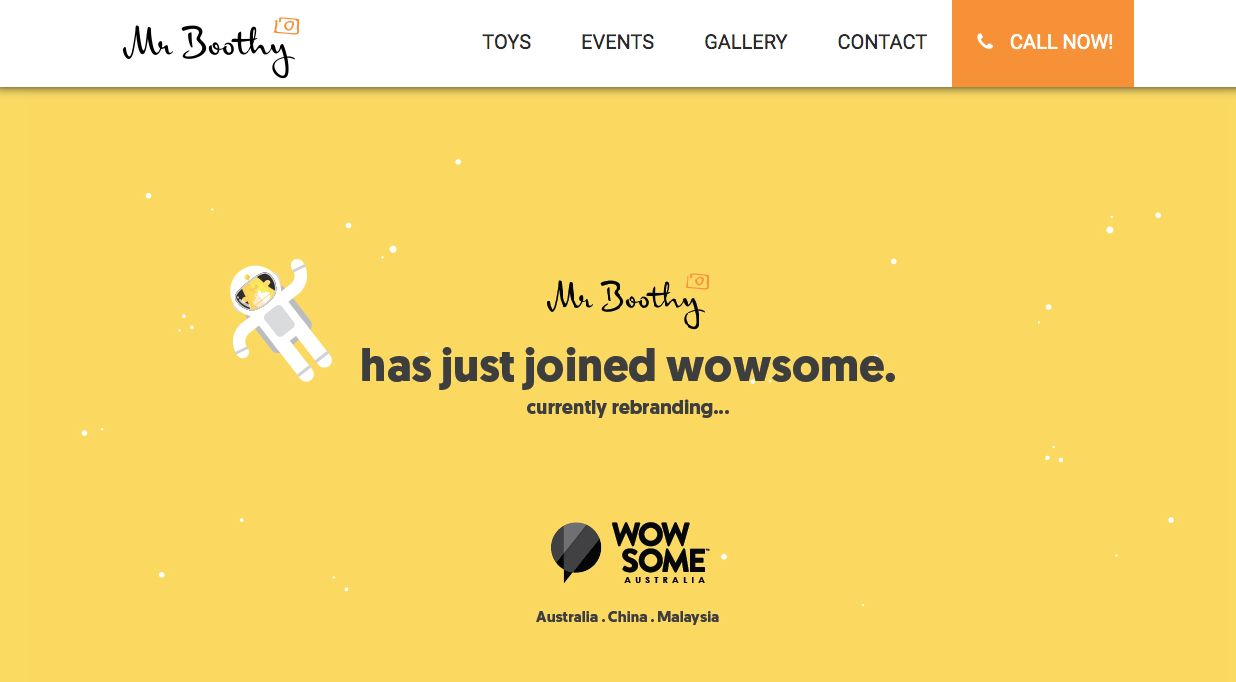 408409621
Melbourne Wedding Photo Booth Hire – Photobooths Melbourne
We are Melbourne's leading photobooth hire company and are constantly working overtime to be at the very top of our game. When it comes to hiring one of our products for your social event, we specialise in capturing the magic of the evening with a great variety of pictures that will ensure that you remember the occasion for a lifetime.
Whether you're planning a Kid's Party, Wedding, Anniversary, Corporate Event or Vintage Themed Extravaganza, our service is sure to provide enough laughter, excitement and fun for you to treasure the memories in style.
When choosing Mr Boothy photo booth hire Melbourne, we make sure everything is taken care off. We set up the booth and are at hand throughout the event making sure everything runs smoothly so no problems will arise. Once the occasion has finished we will pack away and clear the area as if we were never there.
Cheapest Photobooth - Wedding Booth Hire Melbourne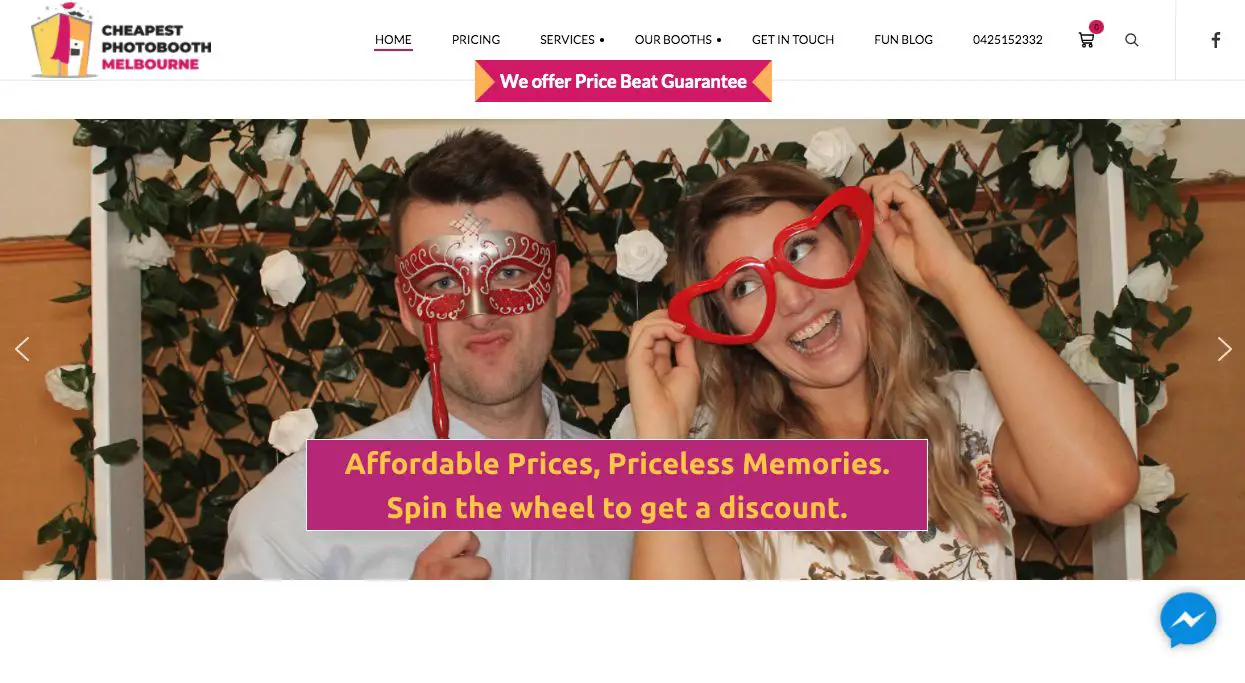 425152332
Who is Cheapest Photobooth Melbourne?
Started in 2017, we have grown very quickly to become one of the biggest photo booth companies in Melbourne. We have a fleet of Mirror and Open photo booths. Our customers hire photo booth from us for many events like Birthdays, Weddings, Anniversaries, Corporate Events, Company parties, Office Christmas Party Photo Booths, Concerts, etc. Most of our work comes through referrals because people love our photo booths when they see it at their friends, family or company events and parties.
Our customers love the fact our photo booths are so simple to use, the booking process is very easy and best of all they get the cheapest price when they hire a photo booth from us.
You can see our Google Reviews here. Over the short span of time we have already delivered hundreds of happy smiles and funny poses at our photo booths. We dont just bring photo booths to your event, with our props, customised print designs, friendly staff and best photo quality we bring a lot more excitement and fun to your event.
Our Awesome Photo Booths are the answer to your question how can I make my party fun for everybody?
Mirror and Open Photo booths for any Occasion
Cheapest Photobooth Melbourne provides both Mirror and Open Photobooths. We have a fleet of 6 photo booths that we provide in Melbourne.
Our Mirror and Open Photo Booths both use a DSLR camera and touch screen to provide you with the best quality, professional photos at your events and parties. Our photo booths use flash lighting with is built into the booth to provide you with quality photos even in dark places like nightclubs and function halls.
The Urban Booth Co. - Wedding Booth Hire Melbourne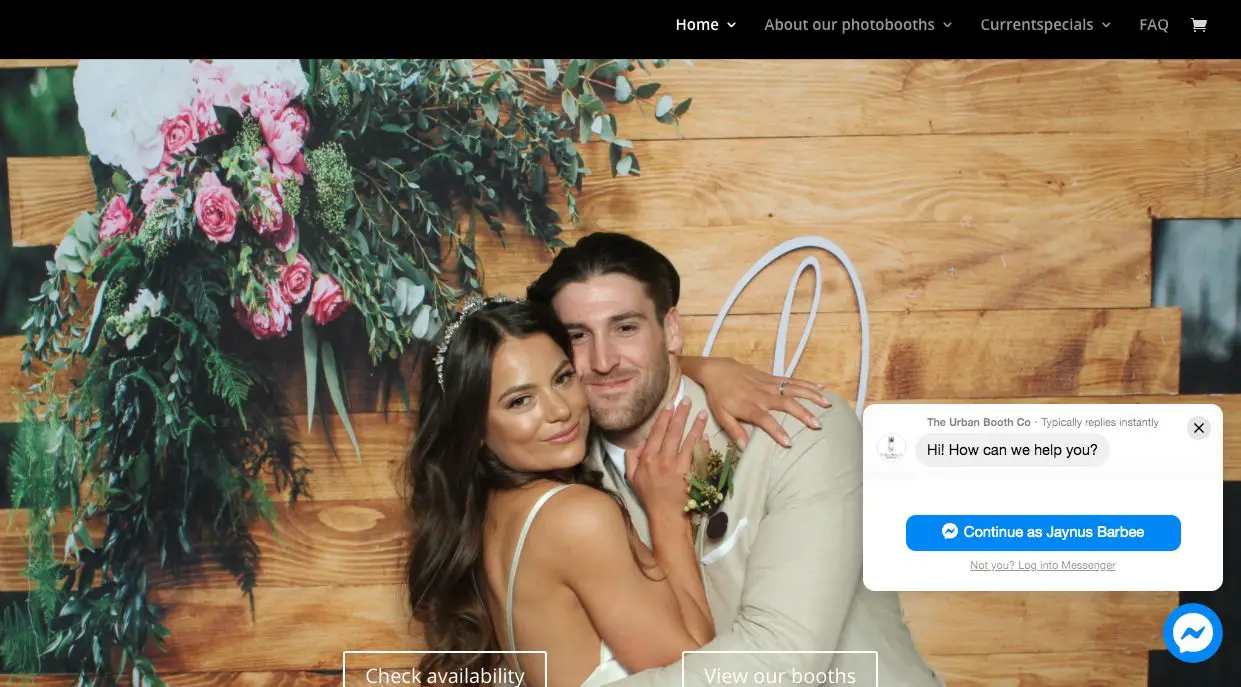 1390134000
Providing the people of Melbourne a quality photo booth experience
At The Urban Booth Co, our aim is to provide a high quality photo booth service to inject fun into any wedding, function or event, making it a night to remember for all that attend.  Based in Melbourne, we operate all areas from Corio, Taylors Lakes, Craigeburn, the Yarra Valley down the South-east of Melbourne to Cranbourne, Portsea, around to Philip Island and of course Melbourne CBD.  With attendants with an amazing wealth of knowledge, and multiple booths varying in styles and sizes if you have an event, it is likely we have a booth that will make your event one that everyone remembers!
At The Urban Booth Co in Melbourne, we give you the option to create a package that will best suit your needs. We will also do all that we can to make our Melbourne based booths and products fit in with the style and atmosphere of your given event.
As well as high quality printed photographs, we have a variety of extra products that you can hire including Guest books, green screens and hedge walls and GIANT LOVE letters that stand 1.6m high!