Planning a wedding can be overwhelming, but the best way to start is by thinking about what your partner wants. Planning an intimate small wedding with your partner means you will have more time and energy to enjoy each other's company on this special day.
In this blog post, we'll share some tips for planning an intimate small wedding, including budgeting, guest lists, and location ideas.
Small weddings are a great idea for couples who want to get married without having the stress of planning an elaborate wedding. These intimate weddings are perfect for those couples looking for something small and simple.
Wedding planning is a long process, and it can be not easy to know where to start. However, the first step in any wedding journey should always be finding out what you're looking for on your special day – the style of event, the size of the guest list, budget- all these things will help narrow down how much you need or want to spend on the big day.
For example, if you want an intimate small wedding with less than 50 guests that won't break the bank, we have some great tips!
Planning an intimate wedding is a rewarding experience.  The process can be difficult and time-consuming, but it's worth it when you see your family and friends celebrating with you on your special day.
Here are some tips for making the planning process easier. A small wedding often does not require as many people to plan as a larger one, so consider hiring a planner to help you along the way.
You can also find great ideas online by searching "intimate weddings" on Pinterest or other social media sites. Remember that simpler is better – don't make yourself crazy trying to do everything perfectly! Your guests will appreciate all of your efforts, no matter how big or small they are!
Finding the perfect wedding is a daunting task, but it doesn't have to be. There are so many intimate small weddings ideas and tips that will make your big day go off without a hitch, and you can still have all of the things you want.
We have put together some tips that will help you plan the perfect intimate small wedding!
How to Plan an Intimate Affair
1. Make Sure Your Venue is Exclusive-Use
This isn't a deal-breaker for everyone, for lots of couples don't want to share their wedding venue with another couple or even the general public. If it's important to you, ensure you have exclusive use, whatever the size of your guest list. It'll feel more private, and it's lots of fun to have an entire venue, house or restaurant to yourself.
We've got some great ideas for venues that host micro weddings if you decide to embrace the guest limit fully. These venues specialise in only holding very small weddings, so they'll know exactly how to make the most of your guest list.
2. Only Invite Your Personal VIPs
It would be best to select a small guest list, and your guests will understand this. You are perfectly entitled to say no plus ones, no children, and no extended family.
Every single person you invite to a wedding this size should be close to you, and you can't imagine marrying without them there. Yet, couples often ask: have we seen this person in the last six months (lockdown permitting, of course)?
Would I want to go for a coffee one-on-one with this person? If the answer is no, then they don't make the cut.
3. Get a Wedding Coordinator
Whether it's a planner for the entire thing or your venue offers an on-the-day coordinator service, you don't want to spend your day stressing.
A smaller number of guests means that if you need the ushers to help find something or bridesmaids to check how much alcohol you have left, their lack of presence will be noticed.
Hiring a planner or getting good venue staff means the day will flow easier, and you won't have to worry about decorations, food or drink.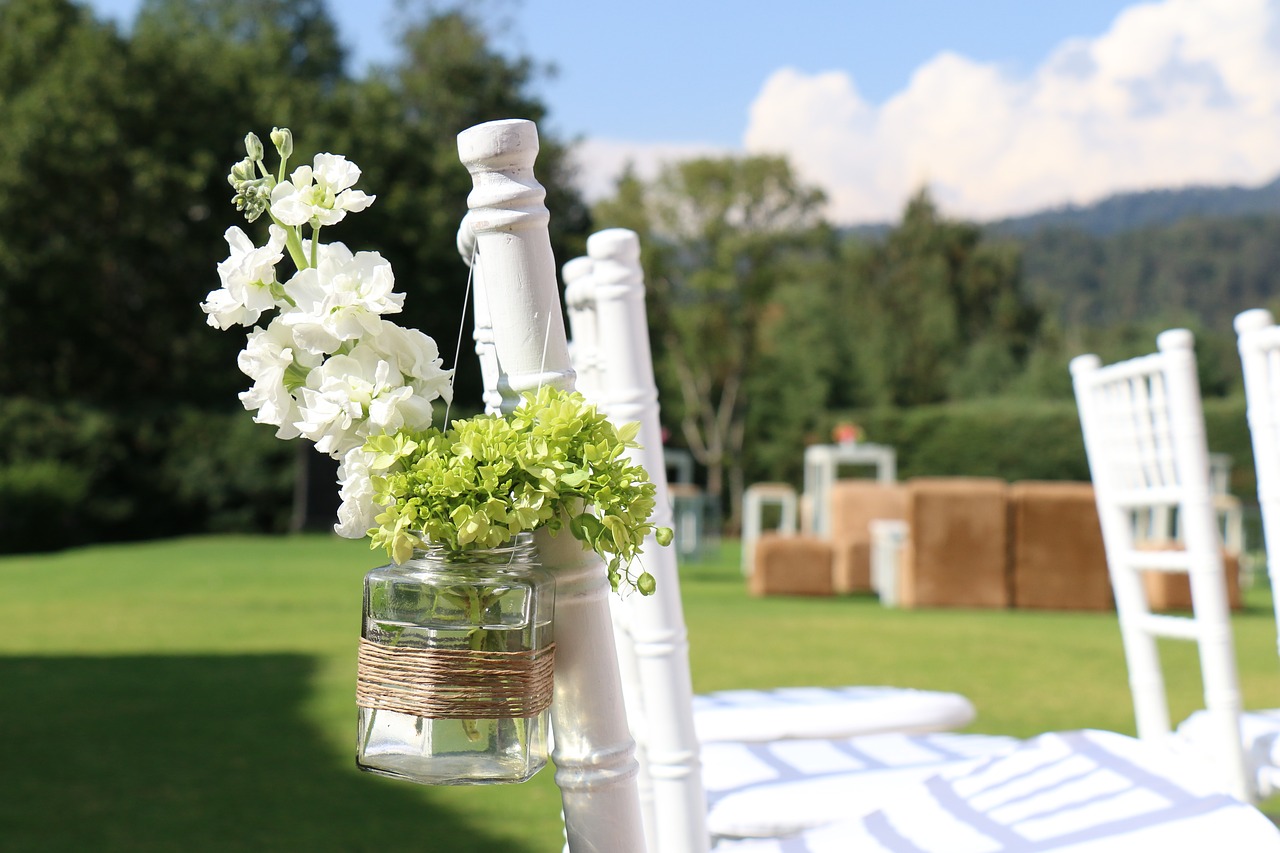 4. Ditch the Wedding Party
The rulebook is out the window. You can choose if you want bridesmaids or ushers, and it's perfectly fine if you don't. Perhaps have a sibling instead.
5. Consider a Social Media Ban
An unplugged wedding is one where guests are asked to put their phones away and focus on living in the moment.
Privacy is often a big consideration in having a small wedding, so it can be a good idea to ask guests to refrain from putting their photos on social media or even taking them at all if you've got a photographer.
6. Think About a Weekday Wedding
With fewer guests, it's more likely they'll all be able to take off a weekday to attend your wedding (be careful as some professions like teachers can't).
Booking a weekday wedding means your costs will be cheaper – allowing you to spend more money on your guest's experience – and your chosen suppliers are more likely to be available.
7. Maximise the Experience You Do Have
You might need to let go of the image of the wedding you thought you'd have and embrace a new vision, e.g. forget the large, formal, stately home and choose a registry office ceremony and a private room in a restaurant after.
Whatever your wedding ends up looking like, lean into it. You need to take advantage of what you've got. Guests will take their cue from you, so focus on all the good things and spend your budget making those amazing.
That could be incredible food, a live band, or embracing a back garden wedding with fun garden games and a Champagne picnic.
Ideas of Locations and Tips
1. Choose A Small, Non-Traditional Venue
Not having to fit hundreds of guests under one roof means that you are free to get creative with your venue. For example, consider getting married where you and your partner first met, like a coffee shop or library. This will make your day even more sentimental and meaningful.
2. City Hall Wedding
Avoid the costs of a traditional wedding venue by getting married at City Hall. Be sure to check the maximum number of guests when you set your date to determine who to invite (and make sure to include your photographer!).
3. Replace Formal Caterer With Food Truck
Want to skip the caterer and opt for something a bit more unique? Hire a food truck for your outdoor reception. Consider trucks that serve dishes such as fresh woodfired pizza, falafel, street tacos and even ice cream trucks. Just be sure to attain the proper licenses and legal paperwork from your vendor ahead of time.
4. Destination Wedding
Destination weddings are smaller in nature since many guests won't easily attend a wedding that's far away. However, perhaps you and your honey have a location you're both dying to travel to. If so, this would be the perfect opportunity to cross it off your bucket lists. Plus, you won't need to go far for your honeymoon.
5. Try A Potluck Meal
If you plan to invite a small group of family and friends that have some culinary skills, consider a potluck meal for the reception. Ask each guest to bring their specialty dish. This is a great way for guests to get to know one another at your intimate wedding and even swap recipes.
6. Camping Celebration
Do you and your partner love the great outdoors? Go on a camping trip with a few family and friends and marry among the trees and tents. Supplement a wedding cake with some yummy s'mores and celebrate around the campfire.
7. Backyard Wedding
Having a backyard wedding is a simple way to celebrate you and your partner's love out of the comfort of your own home.
Place tables and chairs under a canopy decorated with string lights and greenery for your guests to eat and socialise. You can even make a dance floor on the lawn with recycled wood pallets.
8. Make Welcome Gifts Or Wedding Favors
Inviting just a few people frees up your budget to get creative with wedding favours. Treat guests to homemade pastries, preserves or granola or their mug filled with coffee and tea.
9. Get Creative With Your Seating Plan
Fewer seats make it easier to get creative with your seating arrangement. For example, play with different shapes or form a spiral aisle to walk down with the officiating in the centre.
10. Make Invitations More Personal
Make your friends and family feel even more appreciated by calling each of them personally to invite them to your special day, in addition to sending a formal invite. Try sending guests personalised champagne flutes as a save the date for a creative touch.
11. Plan Events Around The Wedding
Perhaps you're getting married in an exciting city. Organise some site-seeing to keep everyone entertained. Split guests into teams and compete in a fun scavenger hunt that is tailored to you and your partner's interests. Have a special prize ready for the team who wins.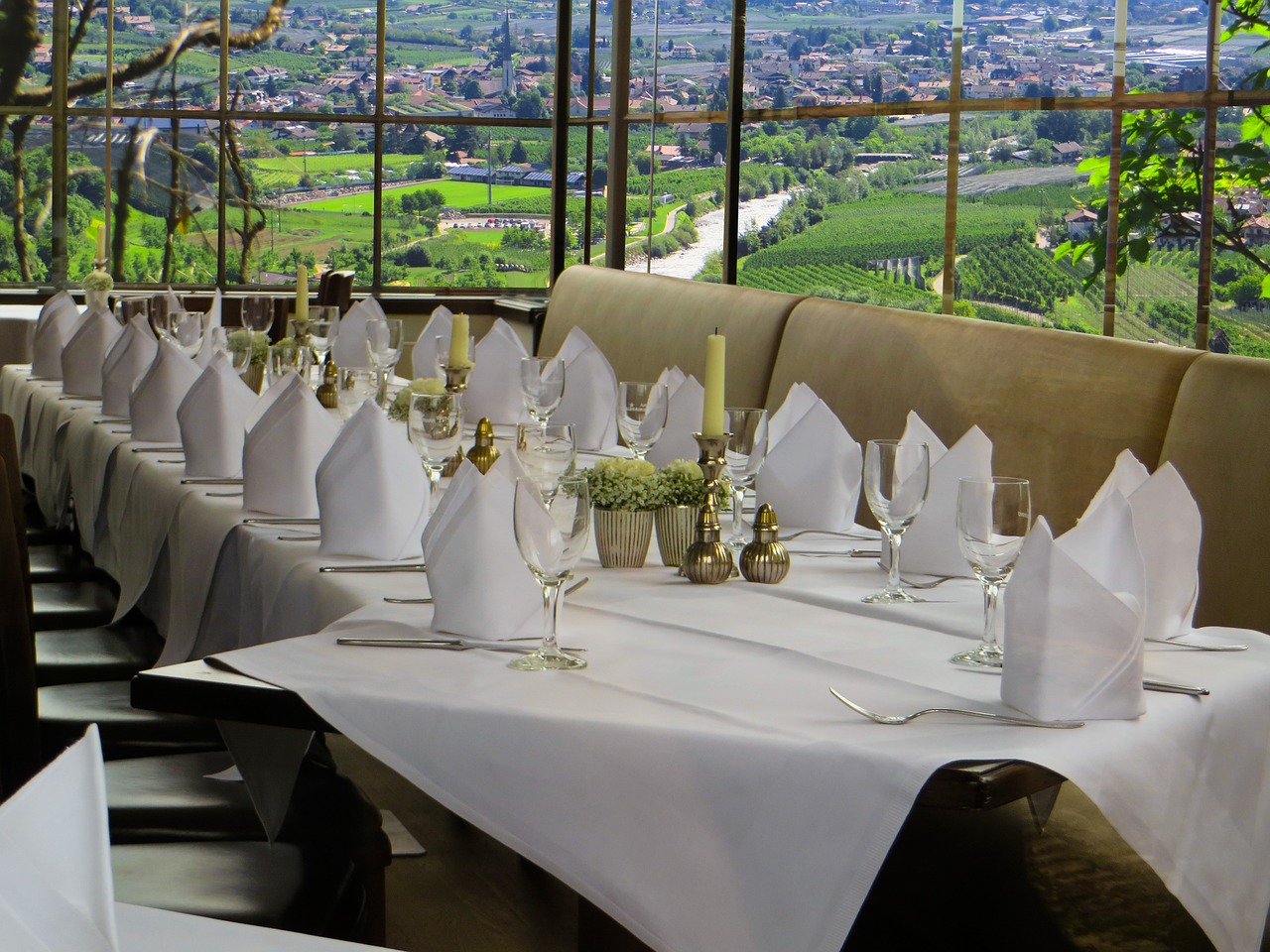 12. Create An Intimate Seating Arrangement
Having fewer guests allows for a much more intimate reception where everyone can get to know one another. Choose to have one large circular table so everyone can conversate more easily.
13. Splurge Wisely
Having a small wedding frees up your budget to splurge on a few key elements of your wedding. Whether it's the flowers, the food or the venue, make sure you determine what is most important to you and your partner.
14. Have A Brunch Wedding
Celebrate your love with the most important meal of the day. Invite your family and friends over for brunch complete with Belgian waffles, mimosas, fresh fruit and muffins.
15. Shrink The Bridal Party
Having a small bridal party or none at all is very budget-friendly and makes it easier to keep everyone organised. If you can't imagine getting married without your best friend by your side, consider just having a maid of honour and the best man for your bridal party.
16. Hire A Few Musicians Or Make A Playlist
Having a few musicians at your small wedding is much more appropriate for an intimate number of guests. So hire some local talent or compile a reception song playlist of you and your love's favourite songs and queue them up as you please.
17. Be Sure To Take Group Photos
Photographers can easily take group and wedding party photos with smaller weddings. For example, have guests stand together outside of the venue, or ask your photographer to get an aerial shot of you and your guests standing in a heart formation.
18. Explore Colored Wedding Dresses
For a non-traditional approach, opt for your favourite coloured dress instead of a white gown. Then, celebrate your personality by wearing something unique and pairing it with a beautiful flower bouquet.
19. Serve Your Favorite Dessert
Ditch the fancy tiered cake for you and your partner's favourite dessert. Choose a wedding pie, cupcakes or macaroons. Or show off your baking skills and make your dessert!
20. Have Fun Group Games
Provide guests with some fun activities that encourage them to socialise. For example, play giant outdoor jenga, limbo or even break open a pinata.
21. Throw A Post-Reception After Party
Not ready to stop the celebration? Invite some guests over for an after-party and some drinks after the reception is over.
22. Get Married In The Woods
String some lights between the trees, set up a few chairs for friends and family and sprinkle some flower petals down a makeshift aisle. This is a no-hassle way to celebrate an intimate moment with the ones you hold close.
23. Backyard BBQ Wedding
Want a more casual reception with some delicious comfort food? Invite friends and family over for a backyard BBQ wedding. Avoid the fuss and enjoy some delicious ribs, pulled pork, corn on the cob and potato salad.
24. Consider Getting Married On A Boat
For a more nautical experience, choose to get married on a boat or a small yacht. Your photographer can get some great photos of the ceremony with the city's skyline in the background. Guests can opt for a dip in the sea during the reception, and you and your partner can make a great exit on a jet ski.
25. Elope
Skip the fuss and spend the day with your love. Whether you choose to run away together or make a spur of the moment decision to elope, you have complete freedom to do whatever you want. Elopements allow you to have a relaxed wedding day that's focused on you and your spouse.
Décor Ideas for Small Weddings
Incorporate Family Heirlooms
Small weddings feel very much more personal, and you'll find that adding a bit of family history into the day will make it all the more poignant.
For example, your grandparents wedding china or tablecloths would be lovely to serve your wedding breakfast on or decorate your venue with wedding pictures from your parents and grandparents' big days.
Wear a dress, veil or piece of jewellery that has been handed down through the family or wrap something like an antique brooch, bracelet, or even rosary around your wedding bouquet.
Create a Relaxing Lounge Area
Guests will want a relaxing break-out area to chat, so create an inviting lounge space for them to enjoy. Fill it with sofas, armchairs, cushions and little tables to put their drinks. Keep the décor and fabrics in line with your theme:
Moroccan carpets and throws look great at a boho wedding, while velvet is ideal for an elegant affair. Decorate with fairy lights, chandeliers, stacks of vintage suitcases, mirrors and even a few board games like chess. If you have to use the furniture with your venue, buy some nice throws to cover it with.
Customise Everything You Can
Personalise it all! When you have a small guest list, the micro details matter. Here are some of our favourite ways:
Go wild with place cards: write guests' names on tropical leaves or potted succulents; personalise mini bottles of Champagne; have laser cut-outs of their name in wood or cool acrylic; use agate or geode for seriously colourful place settings; ice them on biscuits, or even attach them to an individually-selected gift for each person.
Hire a calligrapher or illustrator to handwrite each order of service, menu and place setting with your guest's name and a sketch of the guest
Create a video of your love story to play in the background of your wedding breakfast
Write (or hire a poet to write!) a custom poem for each guest; it's a truly bespoke touch!
Leave a handwritten note for each guest on their place setting, sharing your most treasured memory with them.
Put your name and wedding date on everything you can: napkins, guest book, cocktail stirrer, cake topper, the label of wine bottles, wedding signs etc.
If you're into star signs, get readings for each of your guests or customise their place setting with their zodiac sign.
Choose pictures of the two of you at that age instead of table numbers – everyone loves a baby picture.
Make a custom aisle runner: write a passage from your favourite book or poem, or print your name and date on the runner.
Customise all your décor with a personalised crest for your wedding day that combines your initials
Turn Your Guests into Décor
By this, we mean, use photos of your loved ones in everything from their place settings to hanging strings of polaroids up as bunting. It's an inexpensive way to make your guests feel so special and to crack out a few of your favourite photos with them while making more memories.
Mix and Match
An original way to give your wedding a unique, stylised look without spending much is to choose an eclectic mix of chairs for your ceremony. Hire vintage chairs, especially ones that juxtapose with your venue – think plush velvet in an industrial warehouse or contemporary ghost chairs in a cosy, rustic barn.
Splurge on Your Priority Items
The huge benefit of having a small wedding is having more budget per head to spend on your guests. As a couple, write down a list of what your priority items are: it could be having Michelin star food, gorgeous flowers on every surface, an open bar, splashing out on live music, hiring a unique venue you didn't think you could afford before, or going all out on your styling.
Focus on two to three priorities, and then make those the stars of the show when it comes to designing the look of your reception.
Ditch What Doesn't Matter
And if something isn't important? Ditch it or DIY it! Don't bother with wedding favours or a photo booth if they're not on your priority list, or make your own and save your budget.
Invest in a Photographer
Why design a wedding with love and care if you don't invest in a photographer to capture those treasured moments of laughter, friendship and happy tears?
Get Creative with Your Seating Layout
The usual little round tables might not work for small groups, as much of the atmosphere will come from mingling, chatting and laughing. So don't be afraid to go for something different like a huge round-table that can fit all 15 of you on, a banquet table with feasting boards in the middle, so people talk and get hands-on involved with the meal, or even a U-shaped table.
Embrace Bold Patterns and Colours
Dark colours will make a space feel smaller, while white will make your venue feel bright and airy. However, if you want to draw the eye, patterns and bold colours are your way to go.
Floral patterns, splashes of bright or neon colours, chevrons and stripes, and geometric designs add visual interest, energy and dimension to a space. Your gaze will be drawn towards the bright colours, so make them your focal point, like on your table runner, wedding cake, floral arch and centrepieces.
Conclusion
Not only is a small wedding budget-friendly, but it also gives you the freedom to make this special event branded to be a perfect reflection of you and your partner.
After all, marriage is about celebrating the love between you and your significant other with the people you truly care about. So once the big day is over, create a personalised wedding album that you and your spouse will look through for years to come.