Planning a wedding can be overwhelming, and there are many things to consider when making decisions. From the venue, catering, entertainment – you name it!
One of the most important aspects of planning a wedding is setting up your registry and choosing what gifts you'd like to receive from family and friends. We're here to help by providing an ultimate list of items that will make your life easier as a newlywed couple.
It's the day of your wedding, and you need to know what to register for. You probably think that it will be difficult to figure out what kind of kitchenware, dishes, linens, or pots and pans you'll want in your home.
Congratulations on your engagement. Marriage is a big step, and you're taking it with the person that you love, so please take time to enjoy this exciting time. Of course, you will want to plan for everything from the honeymoon to the first home together – but let's not forget about all of those wedding gifts!
Your registry can be an important part of helping people find out what you need or want for your new life together. Here are some tips and tricks to ensure that your registry doesn't get overlooked by guests who don't know what they should buy for newlyweds.
Do you know what items are the best wedding registry items? What do you need to register for as a couple? In this blog post, we will go over our ultimate wedding registry checklist. This is perfect if you're starting your journey towards marriage or if you're currently planning your big day!
Some of the most popular and useful gifts on a wedding registry are silverware, pots and pans, dishes and glasses. These things can be used virtually every day, so they make great gifts!
Roasting pans, slow cookers, blenders – these kitchen tools should be at the top of everyone's list when considering which household items to purchase for their future spouse.
Have you started your wedding registry yet? If not, it's time to start! We've created this ultimate wedding registry checklist to help make the process a little easier.
What is a wedding registry?
A wedding registry is a time-honoured tradition that isn't going away any time soon. So your friends and family want to contribute something to your new married life together. Something… but what?
If you already have your own household(s), it may be hard to figure out what to get you. Do you want your guests to spend time and money on their best guess? Do you want to end up with wedding gifts that you don't like or need, or maybe even dislike? You're going to get gifts anyway; they might as well be loved and appreciated and easy to shop for, right?
Some people might prefer to choose something on their own, but many will appreciate your guidance. That's where a wedding registry comes in. It's your wish list of items, usually held by a retailer or online registry that your guests can choose from.
What to add to a wedding registry?
Well in advance of your wedding day (long before you send out your wedding invitations — like, very soon after you get engaged!), sit down and talk about your future life together. Take stock of the household items you have already.
Are there any gaps that need to be filled (such as enough place settings to host a family gathering someday)? Are there items that need to be replaced or upgraded (such as bedsheets, maybe, or pots and pans)?
Are there some little luxuries that you would love but have never indulged in (like crystal highballs for your weekend Single Malt)? It's great to register for such "traditional" items, especially if some older people on your guest list might be more comfortable buying gifts like these.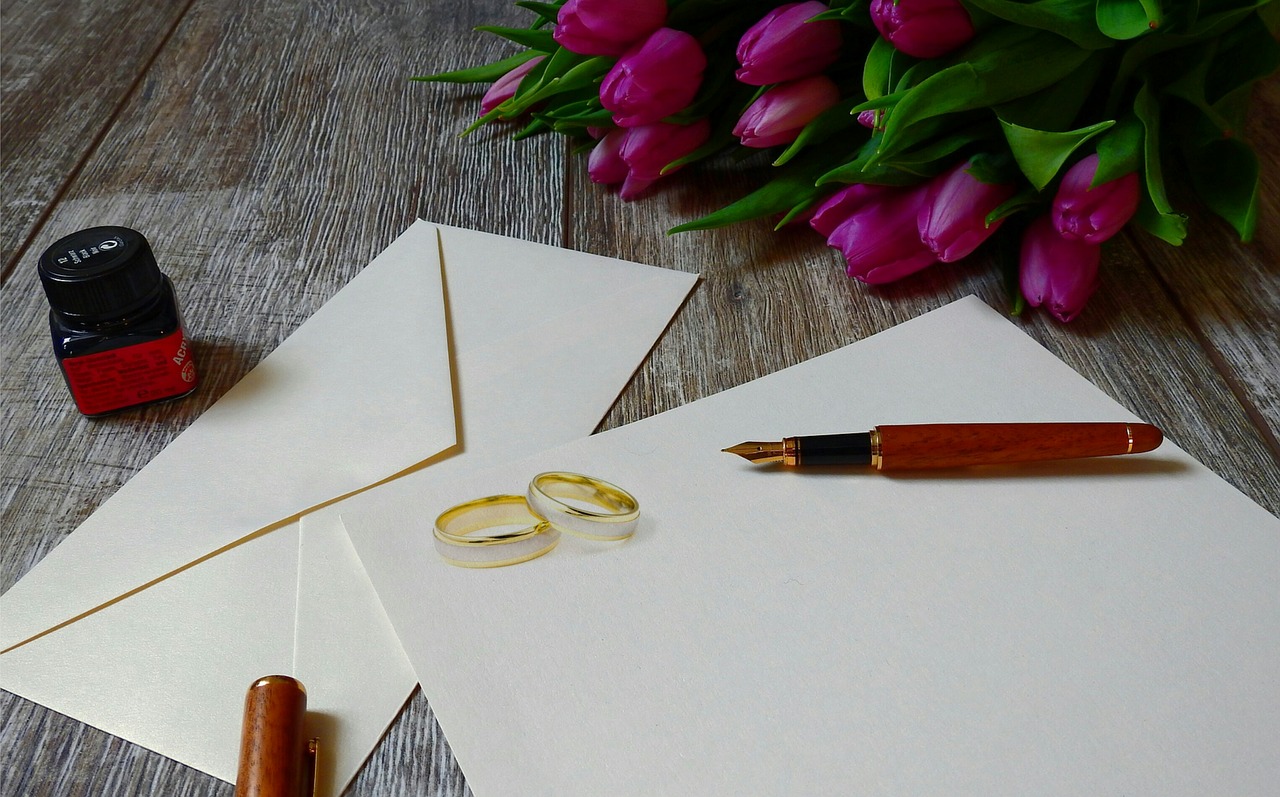 REGISTRY 101
Once you've gotten engaged and set a date, your friends will want to celebrate you with engagement parties and bridal showers. Of course, as etiquette goes, your family and friends should be planning those events for you–but those who'll attend won't do so empty-handed.
As your loved ones look to shop for gifts, they'll immediately turn to your registry (which you can list on your wedding website)–so it's best to get yours together ASAP. However, don't let the idea of a registry overwhelm you; yes, you can register at multiple places and for items in a wide range of price points.
And, the process of compiling all the items you'll list is one of the few wedding planning tasks that grooms prefer to participate in, so you shouldn't have to go it alone.
Types of Wedding Registry You Need to Know
Creating your wedding registry is one of the most fun (and most difficult) parts of wedding planning. But, before diving too deep, you need to know that you have more options than just the traditional gift list.
That's right, nowadays you can ask for anything from honeymoon adventures to gift cards, so it's good to know your options. We've made this handy little rundown to help you out.
1. Traditional Wedding Registry
If you're an old-school couple (or your wedding guests are), or you need to add some key pieces to your home, a traditional wedding registry will probably be right up your alley.
You're probably familiar with how it works, but if not, here's a little rundown: you and your partner will select items from your favourite stores and add them to your registry for your guests to choose from. This can be anything from blenders to bath towels – nothing is too big or too small.
Practical items are the best way to start—and round out—your wedding registry. If you need ideas, these classic essentials are a great jumping-off point. For example, who knew you could get so excited about a good vacuum or the right cookware set?
2. Cash Gift Registry
So, you and your partner are working toward buying or renovating a home? That's bound to put a dent in your savings account! Instead of asking your friends and relatives to purchase your goodies for your home, use your wedding website to kindly ask them to pitch in to help build, buy or renovate a house (or condo or cottage).
From a wedding registry etiquette standpoint, the key is to tell guests what they are contributing towards. No, you probably won't receive enough cash to cover the entire project, but you may be able to splurge a bit more on that extra stunning granite countertop or shiny brass bathroom fixtures with the added cash.
3. Honeymoon Registry
A honeymoon fund has got to be one of the best wedding registry gifts. Guests can contribute to travel expenses, hotel accommodations or even activities. It's a nice way to make them feel like an extra-special part of this important time in your lives.
Obviously, you and your partner want to have an awesome, relaxing vacation after your wedding has wrapped.
If you don't think you'll be able to afford the trip you've been dreaming of, ask your friends and family to pitch in by using a honeymoon registry. Instead of tangible gifts, they'll purchase different parts of your vacation, like your airfare, hotel stays, meals in restaurants, adventures, spa treatments and whatever else you've been looking forward to.
This will leave you with less of a financial burden to worry about, making planning stress-free and fun.
4. Charity Wedding Registry
If you'd rather do some good with your wedding gifts, a charitable wedding registry is a way to go. Instead of presents, your guests will donate to a charity (or a handful of charities) of your choosing. Find a cause (or causes) you truly care about and then let your guests know where to donate the funds on your wedding website. Giving back will make your big day even better for everyone.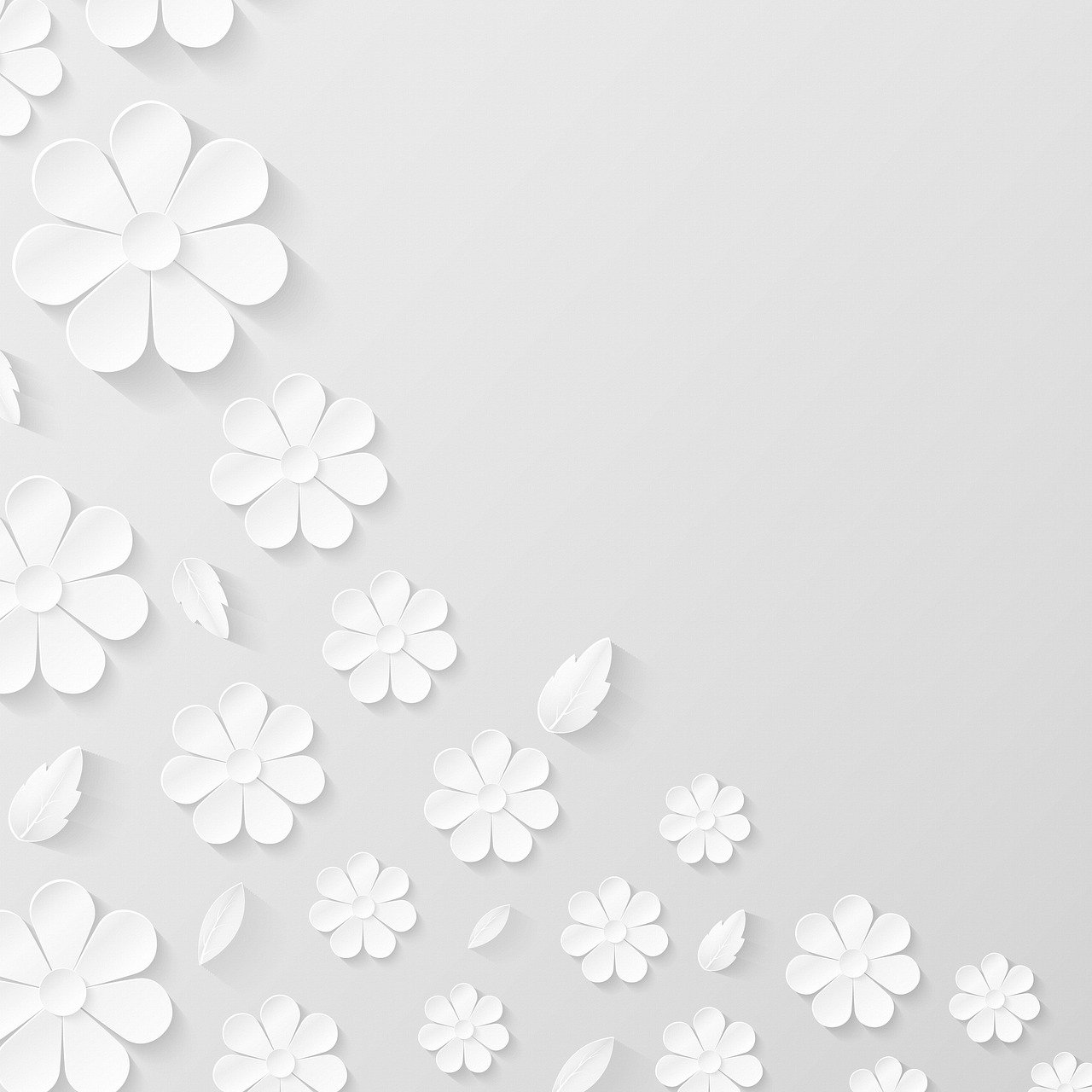 5. Gift Card Registry
If you'd prefer to do your own shopping, ask your guests to get you gift cards to a few of your favourite stores. That's right, you can ask for vouchers everywhere from IKEA to Tim Horton's and spend the dollars how you see fit. This option is great for indecisive couples who don't know exactly what they want or need just yet.
6. A New Home Cash Fund
One of the most practical registry items isn't an object at all. First, you can set up a cash fund for something really meaningful, like a new home. Then, you can add a special note about your plans for a truly personalized touch.
TIPS:
1. Don't Wait Too Long to Register
Register early. It does take time, and you must not leave it too late. There may be gift-giving occasions ahead of the wedding, too, after all. Chances are your friends will be looking for bridal shower gift ideas, for one thing. But, of course, some couples receive engagement gifts too.
Building your wedding registry is one of the first things you should do. And to be certain, make sure it is complete before save-the-dates go out or engagement parties and showers are scheduled.
People will buy you gifts, and punctual folks will look to do so immediately, so make sure you've at least compiled the bones of what you need and desire.
2. How to manage your wedding registry?
By the way, you can't just open your wedding registry and then ignore it. Check on it every now and then to make sure there are still plenty of items to choose from.
This is especially important before a bridal shower or as the wedding day draws near: last-minute shoppers need some choices, including different price points.
Some gift registries offer "completion" programs that give you a discount on items that are left on your registry after the wedding. Find out about this and other perks, as well as the return policy, when choosing where to register.
3. Be Honest—Do You LOVE It?
Register only for items that you will use and love. If that bar set, cookware, or traditional gravy boat has no place in your lifestyle, find something else you will use with greater frequency. Just like planning your wedding, never choose something you think is what you are supposed to do, but that doesn't actually feel right.
4. Opt for Heirlooms
Couples should register for items that will withstand the test of time in style–and in quality. This isn't a time for disposable products or impulse purchases. This may mean combining a registry of many items into a smaller list of pieces at a higher price point–and that's okay.
These products will endure and live with you over time (long after the blender you registered for has died) but register with a place that lets you shift your credit (or group gifting) to give you the ability to make adjustments to your registry along the way.
5. Create a "Hold" Registry
We strongly recommend a "hold" registry, one that sends you a notification each time you receive a gift but doesn't ship the items until you are ready. This way, you can control what you receive and when.
Receiving gifts throughout the wedding planning process is chaotic; you juggle so many wedding planning details during that time. And things can get misplaced in the mix. Also, considering you can always return items from your registry should you later decide against them, each gift is technically just an amount of store credit.
With a hold registry, you can decide to exchange certain gifts before they've ever been sent to you, which makes it easier to control which items you ultimately end up with.
6. How to tell guests where you're registered?
It seems that attitudes and rules about many things are in flux these days, and the realm of wedding gifts is no exception. So when it comes to the question of how to inform your guests that you're registered and where there is no longer a hard-and-fast answer.
Traditionally, discretion is paramount: if yours will be a very formal occasion with lots of your parents' friends, for instance, you mustn't mention your gift registry in your wedding invitations (or other written communications).
If you're more casual about things (and can be sure your guests will be down with it), you might include registry info in your save-the-date cards, for example. One option is to include the URL of your wedding website on invitations, etc., and have your wedding registry information and link posted there.
In any case, people will ask – you, or your parents, or members of your family or wedding party, so make sure everyone has the deets.
7. Don't Do It Alone
This isn't about just getting support from your partner. Find a place to register where they guide you properly through the process.
They can help you better understand which products will match your aesthetic and what will work best with how you live your life. If you aren't excited about your selections, something is wrong. Couples should always be almost as enthusiastic about their registry as they are about their wedding.
8. Plan Ahead for Entertaining
Think about products you'll want when your lifestyle changes. For example, couples tend to entertain at home much more as they get older (less clubbing!).
Think about hosting your closest friends, what drinks you'll be serving, and what glasses and stemware you will want to use when the time comes. Even for casual gatherings, you'll also likely serve simple cocktail foods, but arranged nicely on a platter or in a bowl–so consider serving ware as well.
9. Play With Prints. And Color. And Texture.
The best registries are a collection of products that work together. Please review your selections and edit them as a collection.
Mix and match your dinnerware. Select four place settings, each of four different patterns, which will give you 16 sets in total when you mix them all together. You don't have to commit to just one style; inject variety into your dinnerware.
An assorted, layered tabletop is far more interesting and visually captivating for both you to enjoy and for the guests you'll impress and entertain.
10. Go for Items You Can Use in Multiple Ways
Register for multi-purpose products. A footed glass isn't just for drinks; it can hold a single stem or vessel for cheese sticks when entertaining. The more uses an item has, the more value it will have for you in your home.
11. How many items to put on a wedding registry?
Choose items in a wide range of prices. First, of course, there should be inexpensive options for occasions such as bridal showers or guests with a limited budget (kitchen gadgets, for example). Then, at the other end of the spectrum, you could add one or two "big-ticket" items, such as a high-tech vacuum cleaner or a mattress, appropriate for group gifts (that is, a group of friends or colleagues chip in to buy it together). Plus everything in between.
The total number of items you register for should be at least double the number of guests to give shoppers lots of choices. As a rule of thumb, there should be at least 75 items. But don't get too carried away; you don't want to seem greedy.
12. Don't Save China for Special Occasions
Nothing is too precious. Every single one of your registry items should be accessible all the time and not be stuck in storage–even fine china.
And, like with fashion, you can mix high and low to ensure a sophisticated look still feels casual when the occasion calls for a laid-back feel. For many of our couples, we bring in the registered place setting for the head table at the wedding (instead of rental stuff that's ordinary & not personal).
It's an incredible way to start your first meal as a married couple using your wedding registry. I love that these pieces will then be that much more special and sentimental.
13. Forget the Rules
Do not feel the need to register for all the items your mother or MIL says you "need" to register for. "I'm a big believer of getting great items to last you throughout your life together, but they should also be reflective of who you are as a couple."
If you love to entertain but prefer to do so in a casual way, make sure to register for plenty of serving platters and dishes but perhaps forgo the five- or seven-piece place setting and opt for just dinner and salad plates.
14. But, Don't Register for ONLY Essentials
There will be guests who want to give you something memorable and special, and if you don't want them going off-registry, make sure you request a few items that break the mould.
15. Big-Ticket Wedding Registry
It's important to keep your guests' budgets in mind. While you should avoid exclusively expensive registry items, it's perfectly fine to add a few big-ticket things to your list.
What counts as "big-ticket" is different for everyone, but essentially, these items are investment pieces: traditionally expensive home goods that are meant to last.
16. Upgrade Your Pre-Marriage Gear
Most couples these days live together before marriage, and both often bring a mix of items from college or their first apartments to their pre-marital nest.
Use your wedding registry as an excuse to donate your mismatched or cheap dishes to a younger sibling or your local Salvation Army. See this as an opportunity to outfit your abode with well-made items to last you throughout your life together.
17. Mix High and Low
Your guests will likely be more comfortable if you provide them with a range of price points to choose from. This doesn't mean that you have to register for cheaply made items, but rather break up expensive items (China, crystal, flatware) into individual pieces so that people can build up to a price point they are comfortable with.
18. Look to the Future
Don't consider only what you will use now and things you will want to use down the road. For example, hosting Thanksgiving may not be in your two-year plan, but in a few years, you'll be wishing you had registered for that gravy boat or those larger pieces of cookware. Additionally, now is the time to stock up on bed linens.
Your city condo may have you snuggled up in a queen for the next few years, but if a bigger home (and bed) is in the future, consider registering for your favourite linens in multiple sizes.
19. Don't Forget Decor
Look beyond linens, tableware and kitchen gadgets. A nice mirror, a lamp, throws, and pillows will help make your marital house feel like a home, and guests will love seeing their gifts in daily use.
A few words on wedding registry etiquette
Always remember that it's a tremendous privilege to receive wedding gifts. However, it's not your right to receive them, nor your guests' obligation to give them.
And it's certainly not a tit-for-tat proposition: do not keep score (that is, don't expect a guest to give you a gift whose value is at least equal to what you paid for their meal at the reception). Only a "bridezilla" would deem a gift insufficient and embarrass or shame the giver, or call out someone for not giving a gift at all; don't be that person!