Nearly 25 per cent of all couples incorporate some sort of customized theme into their wedding. We've seen couples create thematic experiences that are completely unique to their relationship—one creative couple wove a quilting motif throughout their entire celebration because their loved ones insist they're "cut from the same cloth" (how cute is that?). But you don't have to put pressure on yourself to break new ground with your wedding theme (unless you want to, of course). There are so many fun and beautiful ones to play around with, and we've rounded up great themes couples are currently loving. 
Looking for the ultimate Wedding Reception Venue in Melbourne? Look no further, Cosmopolitan events are here.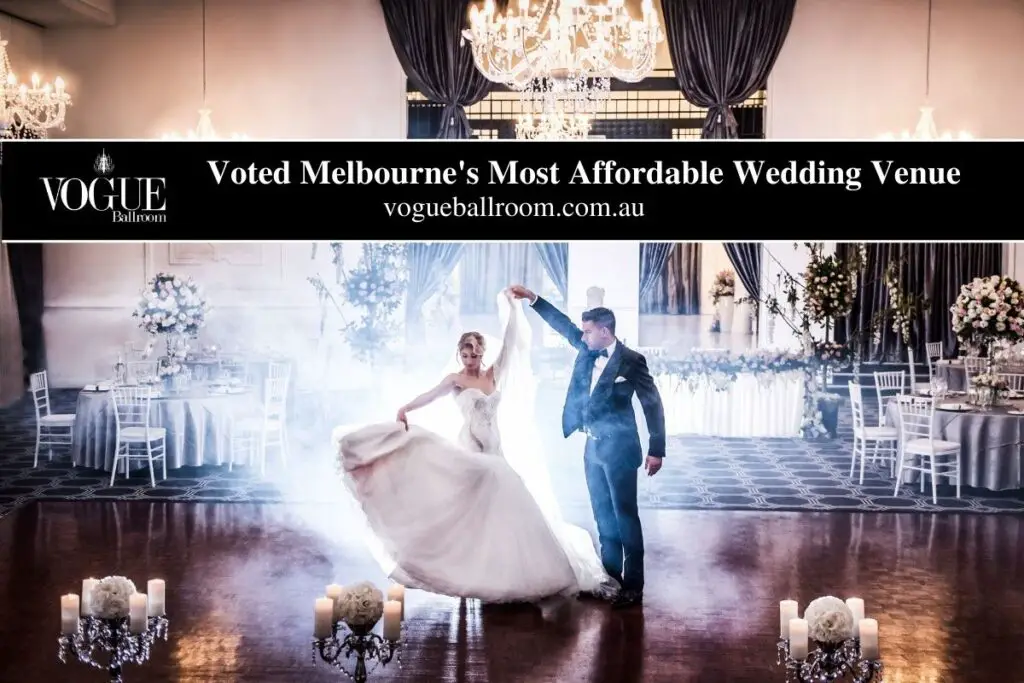 Alternative
More of an offbeat couple who's never been one to take the normal route? We get you. Buck tradition with an alternative wedding theme, and roll with it however you see fit. If cool, moody colour palettes and creative stand-ins match your style better than bright floral and been-there-done-that wedding décor, then an alternative theme has your name written all over it. Push the boundaries as much as you want.
Animals
It's hard not to be an animal lover, and it also makes for a creative wedding theme that hasn't been overdone. If you have your pet, incorporate it into the wedding (puppy ring bearer, perhaps?) and rely on more wild creature motifs to liven up your table settings and invitations. Take it one step further and make your grand entrance atop a horse, or hop on the llama wedding trend (yes, this is a real thing).
Beach
When your country is surrounded by gorgeous coastline, how can you not consider a beach themed wedding? While weather can be unpredictable anywhere in Australia, there are some beautiful locations for the perfect beach backdrop. As long as you consider the time of year and seasons, you should be fine.
Regardless of the weather, beach weddings are still a popular choice amongst couples, more so than anywhere else in the world. Add some boho florals to give your wedding that WOW factor.
Boho chic
Bohemian weddings continue to grow in popularity amongst couples, with more boho elements being incorporated into weddings and stylings.
The boho-chic look corresponds well with rustic and outdoor wedding themes, and one particular style that has risen with them is the boho beach wedding. Nothing pairs better with the beach than arbours, greenery and bare feet, so it's no wonder more couples are choosing this stunning backdrop for their boho wedding.
Calling all boho brides—if this matches your own personal style, then say "I do" to the corresponding wedding theme. Just like how your wedding dress will most likely look, a bohemian wedding remains cool and carefree, but still beautiful. Keep your venue decorations simplistically elegant, with oriental rugs lining the aisle and altar, and decorative pillows or hanging macramé decorations. Take a note from actress Troian Bellisario's wedding, which is the stuff of boho dreams.
Casual
For unorthodox couples who would like to break away from the cookie-cutting conventions such as voluminous princess-ballgown, a Venetian chandelier and the Cinderella glass heels.
"Less is More", a minimalistic approach would be adopted when planning for this wedding. A dressed-down ambience that is unlike any other weddings!
Celestial
Your love was written in the stars, so translate that mentality into your wedding theme. Even your dress can channel the ultimate celestial vibes. The sky's the limit (literally) with this theme, so get creative with a galaxy-inspired constellation guest book, cake, and ceremony backdrop.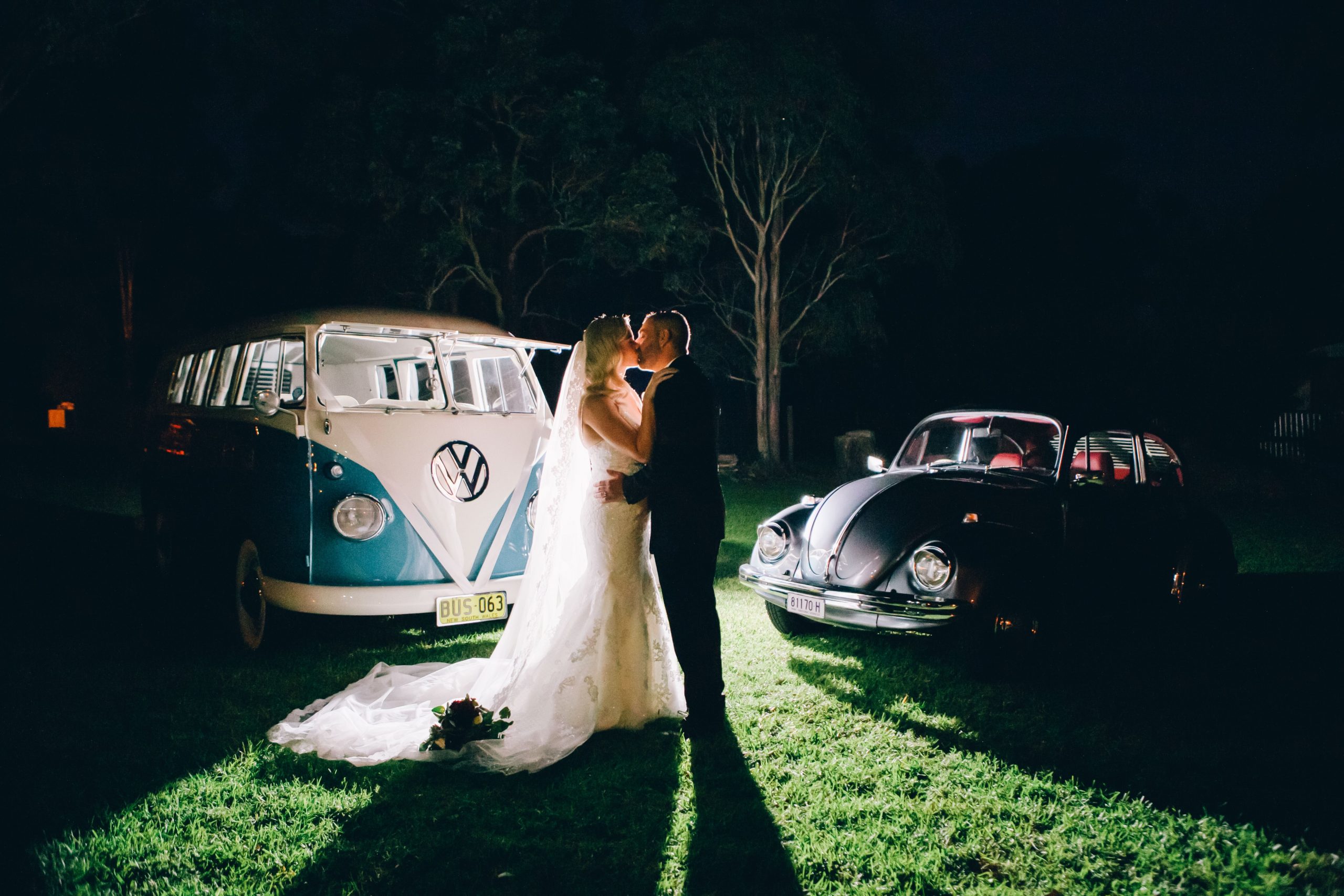 Christmas/Holiday
Take your winter wedding to the next level with holiday-infused motifs. From Christmas tree décor and ornament escort cards to warm winter cocktails, the Christmas wedding options are endless. Hope for a little snow the day of, request "All I Want for Christmas Is You" from your DJ, gift candy canes or Santa hats as favours, and you're all set.
Classic/Traditional
Nothing will ever compare to a traditional white wedding. This classic theme is the second most popular when it comes to primary and secondary theme combinations.
These weddings are heavily set in tradition, likely taking place at a dedicated reception centre, where 41% of weddings are hosted. And while you may immediately think of a church or chapel for a traditional theme, classic outdoor ceremonies are also popular with couples.
The best secondary theme to pair with your classic or traditional wedding is a touch of romance.
Contemporary and glamorous
Couples who want to wow their guests and give them something to remember will go for a contemporary and glamorous theme for their wedding. Also known as luxe weddings, this theme focuses on glam elements and aesthetics. Think large floral installations, having food trucks serve food over a traditional sit-down reception and including pyrotechnics on the dancefloor.
Couples that are really wanting that contemporary feel opt for cityscape locations and also challenge the traditional wedding cake with a more modern dessert.
Contemporary and glamorous weddings can be paired with a romantic or classic touch.
Eco-Friendly/Natural
Just because you want to be mindful of the environment (as we all should be) at your wedding, doesn't mean you have to skimp out on the little things. You can use biodegradable confetti as an alternative to rice for your grand exit, plants instead of flowers as table décor, and invitations printed on recycled paper. If the weather allows, choose an outdoor venue to cut back on energy from lighting.
Formal/Traditional
Considering a black-tie wedding? If you envision you and your guests dressing to the nines, your overall theme will have to match accordingly. For nuptials this grandiose, you'll want to pull out all the stops and include complete table settings (wine glasses and all) with a full sit-down dinner, posh seating, gorgeous flower arrangements (even on the cake), and an exquisite head table, just to name a few formalities.
Garden/Outdoors
Garden and outdoor weddings align well with rustic themes, so it's no wonder this is a popular choice for couples. This theme complements as both a primary and secondary theme and couples have the option of what kind of mood they want to set. It could be a floral, springtime look, or a moody, wintery look. Either way, both settings will be captured beautifully in the wedding photos.
If you envision a more intimate, casual ceremony, opt for an outdoor-garden-party-themed wedding. This laid-back style is perfect if you have a backyard wedding on the brain and a spring or summer date.
The most popular themes to pair with an outdoor or garden wedding are romantic, rustic, and classic or traditional themes.
Luxe
Gold, rose gold, silver or purple are hues that we often associate with royalty, giving us the idea of grand and opulence. Therefore, incorporating the royal colours into the wedding gives it a luxurious vibe.
Cosmopolitan events is your perfect wedding venue in Melbourne delivering fairytale weddings for the bride and groom.
Modern
For a modern wedding, think clean lines, geometric shapes, and minimal design. A modern theme knows few bounds, so channel it however you see fit. Put a modern spin on anything, from your wedding dress (take a break from white) to your venue decorations, like sleek seats, a cool structural backdrop, or a bold colour scheme. We also asked top wedding planners for their trend predictions, so stay up to date with their ideas, like greenery and cream balloons.
Sleek and minimalistic are the two ingredients in a modern theme wedding,
Perfect for urban dwellers who prefer a more streamlined, linear style which skews formal but unpretentious and playful at the same time.
Play with geometric designs in your wedding invitation cards to add the touch of modernity while keeping it casual.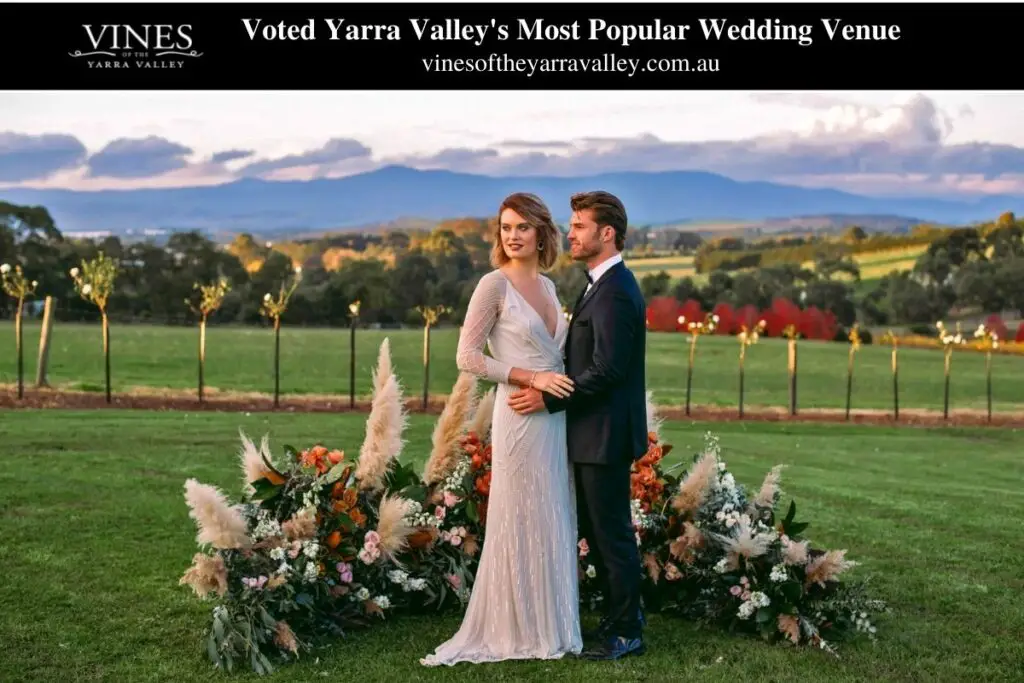 Music
March to the beat of your own drum at your wedding if music makes you and your future spouse's world go round. Whether you're members of the music industry or just love a good tune from any genre, incorporate your passion through instrument motif decorations, a vintage mic stand, and plenty of your favourite songs interspersed throughout the ceremony and reception. And, this should be a given, but enlist the help of your favourite local band to keep the rhythm alive.
Nautical
Anchor (pun intended) your nautical wedding theme with the blue and white colour scheme. Thought of anything that is related to "sea", "sail"? Add them! Sailor's knot, lighthouse, ship, under the sea ornaments and the list goes on.
Whether you're tying the knot at your childhood lake house or are planning a destination wedding, a nautical theme perfectly complements a seaside ceremony. Make waves with blue and white tones (especially stripes) paired with beach motifs like shells, anchors, ropes, and sailboats to exude a maritime style.
One of the highlights of hosting a nautical themed wedding is none other than the RAW SEAFOOD BAR. Fresh seafood will never go wrong; instead, it's probably the way to the hearts of many, so don't forget to include this in!
To get more ideas, check out our post on CHOOSING YOUR WEDDING THEME.
Preppy
Bright pinks, greens, and navy blues are the name of the preppy game, which can also go hand in hand with nautical or Southern weddings. A preppy theme allows you to blend formality with fun through bold patterns, tasteful bows, dainty fonts, and cheery flowers. Channel your inner Kate Spade or Lilly Pulitzer (pearl earrings and all) if this theme is up to your alley.
Rustic
The most popular and the 'new' traditional wedding theme most couples opt for is rustic. Think older buildings, farms, cellar doors paired with elements such as native greenery and natural wood. The rustic theme gives off a more relaxed vibe, with more couples wanting the focus to be on them having fun.
Location savvy couples who want this look and feel can also transform a newer ceremony/reception area to meet the rustic theme. So, if you're a couple on a budget, it's the perfect combination and theme for you.
String lights, mason jars, twine, lace, and all wood everything contributes to the simple and homey vibe of this theme. If you're a huge DIY fan, rustic wedding décor will be your cup of tea. Consider a more rural venue, like a chic and intimate barn, if this is your dream wedding style.
The most popular secondary themes to pair with a rustic wedding are garden and outdoors, romantic, boho chic and vintage.
Romantic
Soft hues, delicate lighting, and plenty of florals typically make up a romantic wedding. For this theme, envision pastels, hanging lights (even chandeliers), calligraphy, and a flower wall.
Although still carrying a lot of traditional elements, romantic weddings are still a popular theme for couples. After all, the focus of this theme is the love of the couple itself. Things that contribute to this theme are an emphasis on the first dance, cutting the cake together and natural golden lighting. Popular choices are festoon or fairy lights to give it that dreamy, magical touch.
Garden and outdoor weddings, rustic and traditional themes are the most popular secondary themes to a romantic wedding.
Romantic x Floral
Flowers can put people in a romantic mood so if you long for a romantic wedding, then embellishing your wedding venue with your favourite flowers works best! From flower crowns to flower wreaths, floral centrepieces and floral arch, work all of these in, and there you have it, a romantic floral themed wedding!
The natural floral scent is unquestionably going to charm your guests, and it is definitely more romantic given the Language of Flowers. Each flower has a unique meaning behind it, so be sure to choose what suits you and your SO best!
Southern Inspired
Can't resist the charm of the South? Whether you're a born-and-raised Southerner or just want to tie the knot at a venue below the Mason-Dixon Line, ensure that your theme aligns with your locale by adding hints of Southern charm. Treat guests to bites of comfort food and bourbon-infused cocktails, show off your monogram, or walk down the aisle in your favourite pair of cowboy boots, if you're so inclined. Decorate with pops of colour in pastel hues and rich blues (i.e. your groom's bow tie) to channel more components of the South—and don't forget about hospitality.
Travel
If you're a jet-setting duo or have friends venturing from near and far for your wedding, incorporate a creative travel theme that guests will also love just as much. This couple wanted to honour their heritages (he's from Montreal, she's from Norway) and their array of international guests in their California nuptials. They featured a sign detailing how far their friends and family had travelled, and a freestanding white wall decorated with assorted globes that read "Where to Next?" They also transformed luggage tags into escort cards and used postcards as a guest book.
Tropical
You don't need a beach locale to pull off a beautiful tropical-inspired wedding—one couple even incorporated a tropical vibe into their New York City nuptials. You just need plenty of plants (like palm fronds and neon florals), laid-back décor, and a signature beachy cocktail.
Vineyard
Last but not least, vineyard weddings. Even though they are less popular in recent years than they previously were, winery weddings still make up 19% of all wedding venues as the third-highest choice for couples.
However, more couples use the vineyard as their backdrop rather than it being their theme. A vineyard is almost an extension of other themes, pairing well with rustic and romantic weddings, rather than solely focusing on the vineyard itself.
Vineyard weddings can also pair with rustic, romantic, vintage and boho-chic themes.
Vintage
Vintage themed weddings have declined in popularity with couples in recent years, but this could be due to its pairing better with rustic and boho-chic weddings rather than being its own theme. Vintage details work well with rustic elements to create a well-rounded aesthetic, while bohemian weddings focus on vintage furniture and old-world lace designs that are very vintage-esque.
Draw inspiration from decades past if you want a vintage style for your wedding. One of the easiest ways to channel this is through your wedding outfit and beauty look. As for the ceremony and reception, you can rely on antique-looking décor, like weathered doors and worn-in wood seats, to further exemplify a vintage-inspired wedding. For your last hoorah, finish off the vintage theme by driving away in a classic getaway car, like an old Porsche or Volkswagen.
Whimsical
For the whimsical couple, your wedding will be one full of bright splashes of colour and quirky, bohemian components. Incorporate design elements like multicoloured balloons, streamers, punchy floral arrangements, and mismatched chairs.
Two variations to what is defined as a "whimsical" wedding
Loud colour palettes
Colours, colours and more colours!
An explosion of colours is what we are searching for in a whimsical wedding!
Be daring with your use of hues and do not be afraid of the clashing of colours! Being able to incorporate a full spectrum of colours would enliven the atmosphere and create a carnival-like experience for all your guests. One word: FUN!
Fairy weddings
Abounded with fanciful lights which transform your entire wedding reception area into an enchanted forest.
Hopefully, this guide was able to put some wedding planning details into perspective. Wedding planning is SO stressful that being able to brush aside some of those worries can be a huge relief. Sometimes it's easy to forget that your wedding day is exactly that: YOUR wedding.
Instead of stressing about what you think your guests want, do what you want. Remember that your wedding day is above all about you and your spouse and the love you share, so take a deep breath and think about what is actually important. Good luck! 
Frequently Asked Questions
Whether minimalist or avant garde, this wedding style is high on style. Modern weddings are sleek, sophisticated, and refined, typically using a monochromatic color palette, on-trend florals or foliage, geometric lines, and pared-down décor.
Generally speaking, a microwedding is a small wedding with 20 guests or less. And given how many have chosen or been forced to downsize their guestlists in 2020 due to COVID-19, we imagine many of you fall into this category. As a former small wedding bride myself, I know a bit about planning tiny celebrations.
Having a style or a theme helps you choose the story you're going to tell." Plus, having a clear wedding theme idea or style will guide subsequent planning decisions about colors, decorations, entertainment and food. But beyond that, a wedding aesthetic will dictate what your big day feels like for loved ones.