Choosing Your Wedding Theme
Rustic, nautical, white wedding; you must have run into more than a few Wedding themes while browsing for inspirations or attending weddings, but have you thought about what goes behind each item? We believe that a wedding theme should be about more than mere looks or trends.
There is no way we could go through October without doing an ode to All Souls Day, Halloween. While this holiday usually invokes celebrations full of pumpkins and autumns cornucopia of colours, we love the dramatic bride and groom who are willing to embrace their dark side. So we've conjured up a spellbinding Dark and Elegant Halloween Wedding Inspiration board for you this week. Cosmopolitan events is your perfect wedding venue in Melbourne delivering fairytale weddings for the bride and groom.
If you haven't decided on a wedding theme yet, take some time to close your eyes and envision your wedding day. What does it look like? How do your guests feel as they walk in? What kind of impression are you trying to convey to your guests? To help you imagine your dream wedding even further, try asking these questions to yourself and your partner.
This week, we just couldn't resist sharing 4 Sweet & Spooky Snacks for Your Halloween Wedding or get together. When embracing a bold theme, such as Halloween for your Wedding, we believe in fully committing to the idea from every element from decor to the dessert table. This sweet, chocolate, just spooky enough, treats that will be sure to have your guests scaring up extra well-witches, er, wishes, for your newlywed bliss!
Elegant winery settings, all-white weddings, attire and decor, and luxurious floral designs are all part of creating this look. So, it's beautiful without all the fuss.
Not to mention, these features are bound to cut down on the amount of time you spend with things like invitations and event updates. Not to mention, you can get people to signup for your blog or email newsletter in case anything changes. Therefore, if you need a beautiful wedding template, keep reading to learn more.
These questions will help you decide on the kind of wedding that you and your partner want. If you both are laid-back and do not want a glamorous reception, why not have a casual pot-luck party in your backyard instead? Or, you can opt for a travel-themed wedding to represent your love of adventure and globe-trotting.
Maybe, just maybe, we chose to do a Sharkskin board because it's almost Halloween and sharks can be a bit scary! But don't be scared cause this Sharkskin Gray Wedding Inspiration board is stunning! Who says gray is boring? No one! It's subtle but striking, AND gray does go well with practically any other colour! We've made this gray wedding colour inspiration board focus solely on the colour Sharkskin to showcase how this colour can add drama and romance to a Fall or Winter wedding.
When we say a "wanderlust" themed wedding, we don't just mean adding travel-inspired decor. (That is, of course, an excellent option that we still love!) The wanderlust theme for 2020 will be less about the decor and more about embracing an epic locale.
The Fleur theme will have you spoilt for choice. This beautiful wedding theme comes with 13 premade homepage layouts so you can not only announce your wedding, but you can also use this theme as a wedding planner or any type of business that offers bridal and Wedding services and products.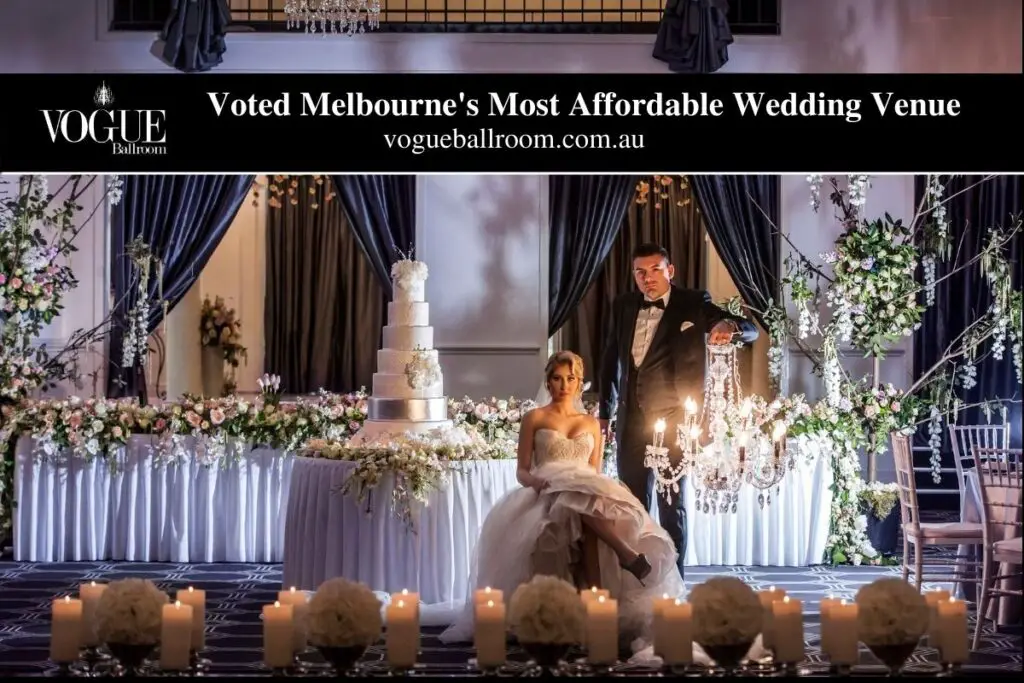 Things to consider when choosing a wedding theme
Now that you've pictured what your dream wedding will be like, take a look at some factors that can help you decide on a specific wedding theme.
How would you use Pantones Gray Sharkskin's colour? Do you see it more as a Fall Wedding or Winter Wedding colour? Tell us in the comments!
Think weddings on cliffs, overlooking mountains, or in the heart of downtown city streets. These are the weddings that, when you see photos, instantly make you want to jump on a plane to anywhere. It speaks to the experiences-over-materials trend that's growing in every aspect of life, and it's producing some seriously swoon-worthy weddings!
The theme uses elegant typography and plenty of white space that makes it easier to focus on the information that's shared. There is also plenty of space to share images as well as testimonials or to add an RSVP form.
The venue
Your wedding venue will take a big chunk out of your wedding budget; the last thing you want is for it to clash with the wedding theme. If you've already chosen a venue for your nuptials, take a look at what it has to offer. Pay attention to its features and ambience, and arrange a suitable theme to go with them.
Fall has a reputation for beautiful reds and oranges that it brings, but even the earthier tones of changing surroundings can be gorgeous. It helped inspire this lovely Rustic Fall Wedding board! How cute is that Ring For a Kiss cowbell?
Don't worry; retro weddings are still very much a thing! But couples are adding a rock and roll edge to their '70s-inspired weddings, and we are here for it! In addition to retro palettes, they are combining vintage and country decor, nudie and leather details, and classic elements to evoke this golden era of time and music.
The Fleur theme comes with a powerful admin panel that makes it easy to customize fonts, colours, and other visual elements so you can easily make this theme your own. You'll also find a complete integration with Google Maps and the ability to add various social media feeds. On top of that, the theme is fully responsive, retina-ready, and even allows you to use video backgrounds.
If you don't have a venue yet, refer to the dream wedding that you've envisioned before. What kind of site will suit the theme you have in mind? Be mindful of your budget, however. If a venue you like far exceeds your original budget, do reconsider whether it's worth it.
Winery Weddings ~ Winery weddings beg to have the wine theme carried throughout the event. Pour on the fun with wine-themed wedding ideas like custom wine bottle labels featuring photos of the couple as table numbers, a magnum bottle guest book, wine cork place cards, cork boutonniere's, or favours such as wine bottle stoppers, wine keys, or wine.
You heard it here first: tropical opulence is going to be such a huge trend for weddings in 2020 that it needed its word! So, what is opulence exactly? It's luxurious and lavish with a tropical twist. So, while the organic and natural feel of boho tropical weddings will never go out of style, tropical opulence takes it one step further with gold accents, lush florals, and luxurious textures.
The Divi theme is easy to use a multipurpose theme that can be used for any type of website, including a Wedding website. What makes this theme special is the fact that it uses a drag and drops page builder so you can easily create any type of layout without any coding knowledge.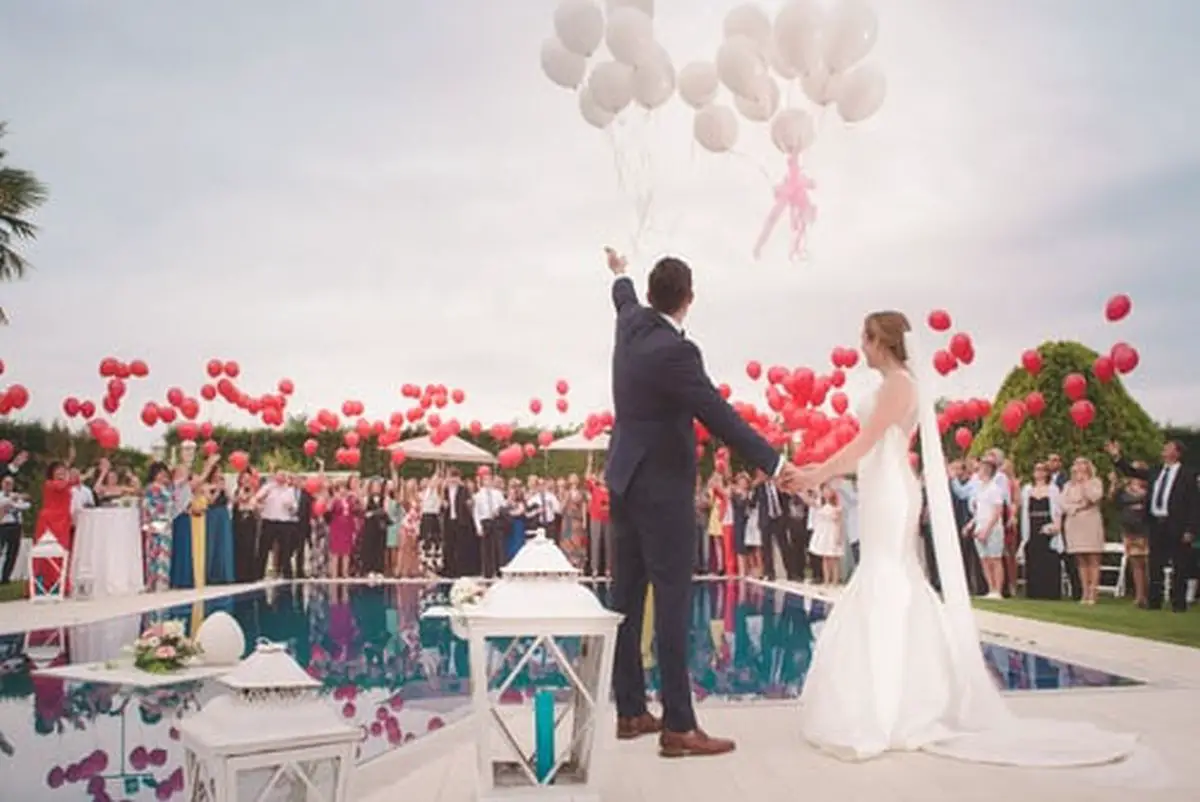 Your favourite colours
Next, think about your favourite colours and see if they pair well. Don't have a favourite colour? Just go through your wardrobe and count the colours you wear the most. Or, you can start browsing different colour combinations to see if any will catch your eye.
Halloween will be here before you know it, so we've scared up some Hauntingly Elegant October Cocktails for your wedding. Bewitch you, guests, with these chilling cocktails perfect for a spooktacular bridal shower party or Halloween celebration of any sort! In any case, we suggest you try one (or all) of these Halloween inspired cocktails.
The theme offers more than 40 unique modules such as text, buttons, countdown timers, forms, and more to build the perfect website for your big day. You can easily create a wedding day menu, RSVP form, and add a visual countdown to your wedding day. Looking for the best Melbourne Wedding Decorators to help make your day as magical as possible. Cosmopolitan events, have you covered.
Remember, don't disregard your fiancé's opinion on this matter. Take notes from this flower-filled Wedding in Bali. The groom didn't want to have too many feminine colours on the wedding day, so the stylist incorporated shades of gray to create dusty versions of pink and purple. What a smart way to cater to both the bride and groom!
Are you hosting a haunting elegant wedding, bridal shower, bachelorette party or Halloween party? Tell us, will you be embracing the eerieness of the season in your drink choices?
You can customize fonts, colours, logo, background, and every other aspect of your website. The theme also integrates with major email service providers such as Mailchimp and Aweber as well as popular plugins such as WooCommerce and Yoast SEO. The idea is also fully responsive, has unique shape dividers, and makes it easy to split-test each part of your site.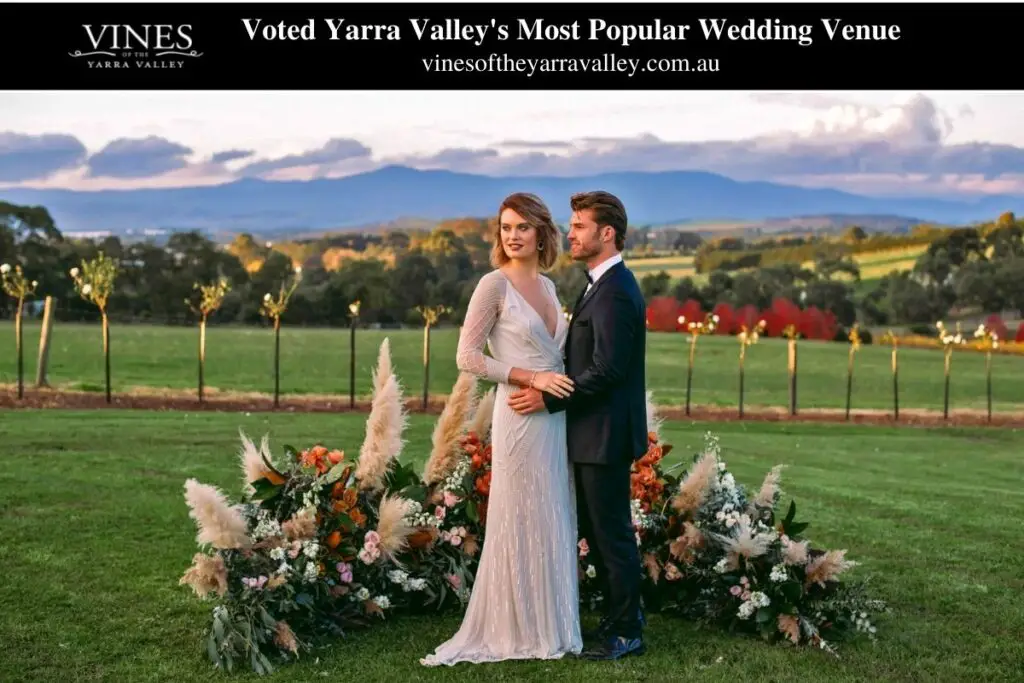 Delve a little deeper
When it comes to choosing a wedding theme that's unique and personal, just treading the water won't do you any good. You need to get into the details. If you want to have a vintage-themed wedding, for instance, decide on a specific period, like the 1920s or 1960s. If you like rustic decorations, which kind of rough are you talking about?
Vibrant, rustic, wild, textured, or subtle orange bridal bouquets are perfect for any season, but we particularly love seeing this charismatic hue used in Fall weddings.
The X WordPress theme is entirely multipurpose, so it may seem a bit intimidating for some folks, but for those who are willing to take advantage of one of the most potent themes on the market will be pleasantly surprised. The subject delivers a beautiful responsive interface, and one of the many demos is built just for weddings.
The elegant or rugged kind? With a clear brief, it will be easier for vendors to understand your vision. If your theme is too general, different vendors might have different interpretations, and the results may not look harmonious together.
Perhaps it's from all the beautiful pumpkins we see popping up around town, but we couldn't think of a better colour for a bridal bouquet board this month than Orange. For Autumn bouquets, poppies, dahlias, tea roses, garden roses, berries, ranunculus, sunflowers, and alstroemeria are abundant. Summer and Springtime orange flowers include Gerber daisies, tulips and gladiolus.
You'll be able to present RSVP information, functional reply options and some beautiful typography for making your website look as pleasant as the new couple. The theme is packed with several premium plugins like Essential Grid and Layer Slider. You'll get dozens of other premium plugins that you would generally have to pay for.
Consider the season
Don't forget about the season, especially if you're planning an outdoor wedding. You can't have a garden wedding in the winter, can you? Also, different seasons offer different atmospheres and natural colours. For example, if you've decided to have a fall wedding, autumnal colours such as orange or red will be especially suitable.
We are still obsessed with weddings that add a touch of Copper. It adds just a bit of shimmer, but not as bold as gold. Check out this lovely board of a deep blue with Copper Touches.
The great thing about this is that you don't have to think about going out and finding third-party plugins to make your site completely functional. Therefore, many people argue that a beginner would have a much easier time with a multipurpose theme like this. For example, if you wanted to implement a beautiful image slider, it only takes a click of the button.
Look into your roots
If you'd like to pay tribute to your family's cultural heritage, why don't you add a dose of tradition to your Wedding celebration? These days, traditional weddings aren't necessarily dull and long-winded affairs.
We're pretty sure, at least here in the Pacific Northwest, that the release of Starbucks Pumpkin Spice Latte could be an official holiday.
Also, something like Essential Grid is terrific for developing a stunning gallery where you can share images from your wedding, reception and honeymoon. You also gain access to multiple commenting systems, which are fun for chatting with your guests and getting suggestions or feedback about your wedding.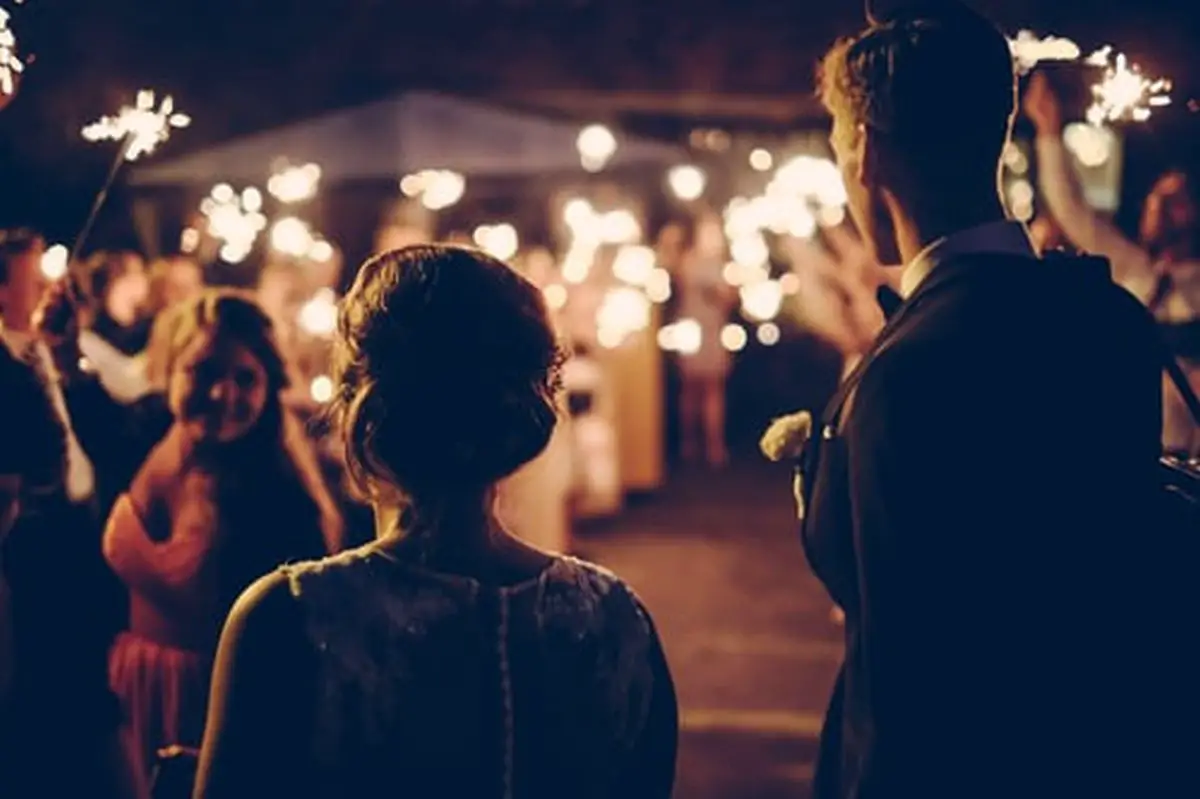 Modern-day couples often combine multiple traditions, modern sensibilities, and their style. Take a look at this couple's multicultural wedding that mixed Japanese and Padangnese cultural elements.
So as we savour our first, of many, PSL's this season, and we are following our love of all things Fall this month with this lovely 'Fall In Love With Me' Wedding Inspiration board. Here we've chosen to focus this wedding colour palette on a deep shade of Maroon and Navy and then accompanied those hues with a little gold. These colours just radiate romance and glamour.
Not to mention, the Visual composer plugin comes along with the theme, meaning you get a drag and drop page editor. This keeps your hands out of the source code, and it allows you to build a stunning website with simple page elements. Plenty of more advanced developers use this plugin, but it's also great for beginners. Give the X Theme a try, and you won't be disappointed.
Check out Cosmopolitan events Wedding Venue for your ultimate wedding reception.
The event's formality
The formality of your event will also help to determine the wedding theme. Let's go back to the dream wedding you had in mind earlier. What kind of celebration did you imagine? What will your guests wear? Will they come in suits and evening gowns or more relaxed outfits? If you've always dreamed of a formal black-tie occasion, a grand ballroom wedding is an obvious choice. If you want something more laid-back, opt for a garden party or beachside wedding.
Are you planning a fall-time wedding? What is your favourite part of the season you are embracing during your wedding?
The OneLove WordPress theme has a clean, multipurpose design, allowing the user to create a website that reveals the love between two people in an elegant and professional display. The reason this is considered a multipurpose wedding theme is because of the 21 unique demo homepages.
Mind your budget
As always, be realistic and stick to your wedding budget. An indoor garden-themed wedding party might not be the best choice if you're on a budget, as filling a ballroom with flowers will be very costly. Instead, why not opt for an actual garden that doesn't need too many extra decorations?
Autumn is full of boundless colour inspiration. Pantone's Fall Fashion Color Report 2016 highlights one of our favourite colours of the season, red. Aurora Red is warm, sensual, punchy, excited, and dynamic colour.
Therefore, you can choose from a wide range of layouts, some of which are focused on unique occasions like wedding anniversaries or wedding announcements. But, in general, the demos cater to newlyweds who want to share information about their upcoming events.
Be true to yourself
There is no better wedding than one that reflects the couple's character, so you need to stay true to yourself when deciding on a wedding theme. Take some cues from nature-loving couple Sari and Frey, who had an eco-friendly wedding in the woods. Their wedding was enjoyable for every single one of their guests, and more importantly, it truly represented their personality.
The bride and groom who choose to embrace this colour will radiate with confidence. We especially love how the colour works so well with Fall's abundant natural hues - from apples to leaves. Plus, a classic red lip will never go out of style!
From napkins to florals, red is a natural colour to make the star of your wedding colour palette or a supporting colour player. Try pairing Aurora Red with gold and neutral browns for the perfect colour punch!
You might consider a one-page design where all of the details are displayed on the homepage, or there are plenty of other options like parallax effects. You can even build an online store that sells Wedding rings, clothing, or decorations.
Frequently Asked Questions
Focus on enhancing your decor with some glamorous statement details, such as clear ghost chairs, metallic candle holders, greenery accents, and unique lighting features (like these Edison bulb string lights).
Unfortunately, themed weddings are also incredibly difficult to pull off elegantly. Many themed weddings turn out looking tacky and not elegant or classy at all. That happens when there is too much focus on the theme and not enough attention on planning the wedding.
A rustic wedding theme is typically inspired by nature and the great outdoors. ... Many couples love the rustic wedding theme because it's warm, cozy, and laid-back. It's also fairly easy to pull off, as rustic wedding décor focuses on textures such as natural wood, dried flowers, burlap, and various organic materials.