Reconciling who you want to include in your bridal party with who you're expected, requested, or even told to include can seem like an ordeal. With friends and family anticipating or assuming they'll be asked, it's easy to get confused and resentful. After all, this is supposed to be your day, your way, right? Relax. Choosing your attendants needn't be a nightmare. Prioritising what's important is the key to arriving at a list that pleases everyone—even you.
Looking for the ultimate Wedding Reception Venue in Melbourne? Look no further, Cosmopolitan events are here.
Who should you choose as bridesmaids?
When choosing bridesmaids, base your decision on the strength of your bond and not the length of your friendship. The friends that you genuinely trust, enjoy being with and make you feel special are the only ones who should be considered. Where possible, try to make your decision independently and stick to your choices: Planning a wedding day can be fabulous with the right women around you.
If you are struggling to work out who to pick; think back to your last dilemma; who did you call? Who is the person that makes you laugh and picks up your mood no matter what? Lastly, who is the person that lets you shine and doesn't try to steal the spotlight? These are all qualities you will need from your bridesmaids.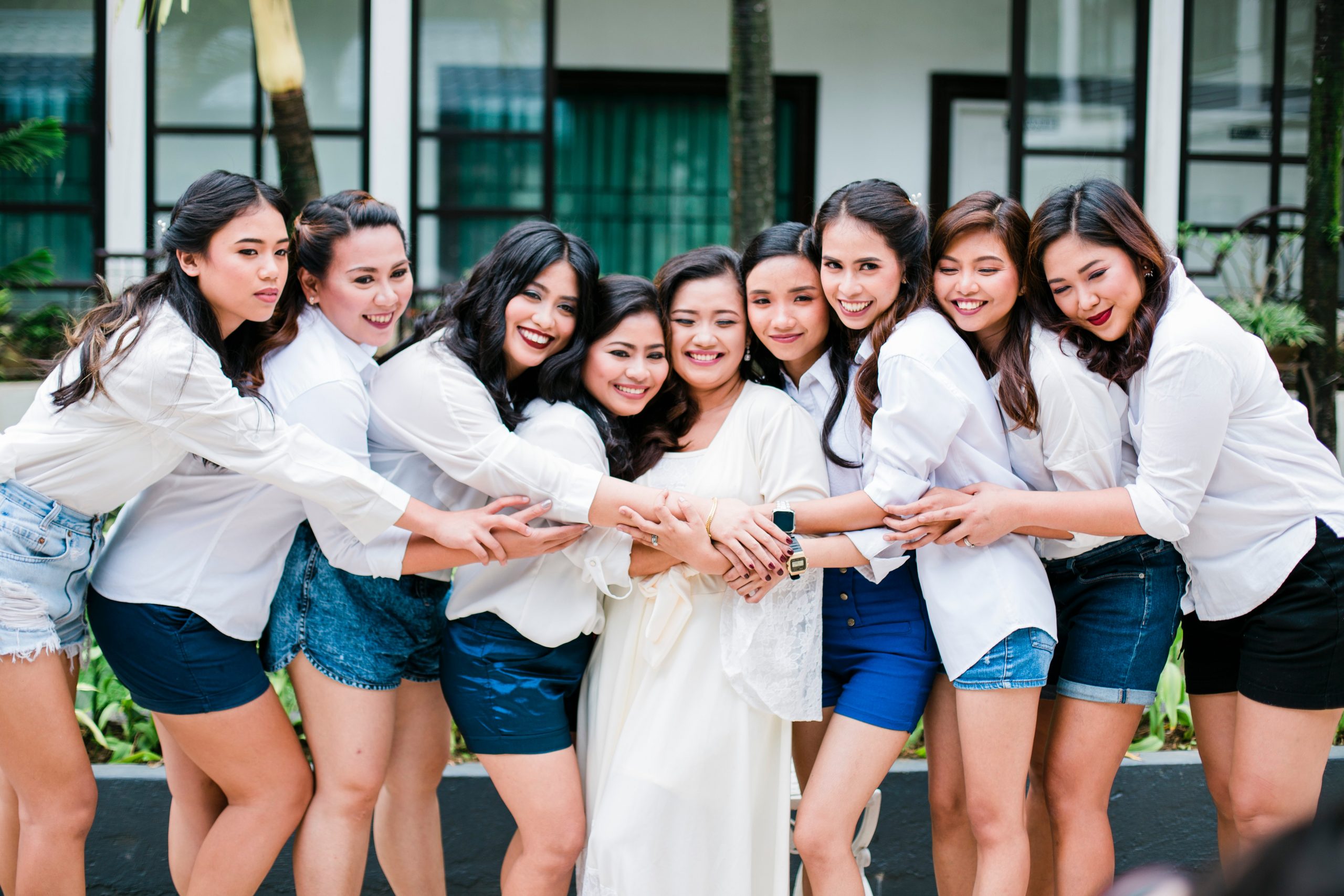 Should family members be bridesmaids?
There is no tradition stating that siblings, sisters-in-law or cousins need to be part of your bridal party. However, these can be comfortable people to choose if you are particularly close. If you have a large family, it is recommended only to pick your closest family members and involve other relations in other aspects of your day. For those brides whose decision to include family would be out of obligation only, it is wise to include your relations in other ways.
Should the sister of the groom be a bridesmaid?
Base this decision on the strength of your relationship with your other half's sister. If you do not feel 100% comfortable and natural with her, then do not ask her to be a bridesmaid. Instead, you can ask her to either be a witness, do a reading or join one of your wedding prep activities. For a guide to these, scroll down to the section 'how to include friends who aren't bridesmaids'.
How to pick bridesmaids when you have no friends
Having only a few or no friends to be bridesmaids can be a source of worry for a lot of brides. In reality, everyone is different, and many people do not have that many good friends. A wedding is not a show for others but should be a day that is all about you and your new husband. Wedding planning should also be fun, and if this topic is causing concern, it is best to make a decision and stick to it.
Alternative options can be to have one maid of honour or a man of honour. Or to completely discount this element and save a lot of money (and stress). Friends and family attending will already know you intricately and, from a vast experience of weddings without bridal parties, this is never a topic that guests discuss. Guests are more focused on the venue, your dress, how happy you are, the food and drinks.
Need help planning your wedding? Check out our list of Wedding Event Planners here.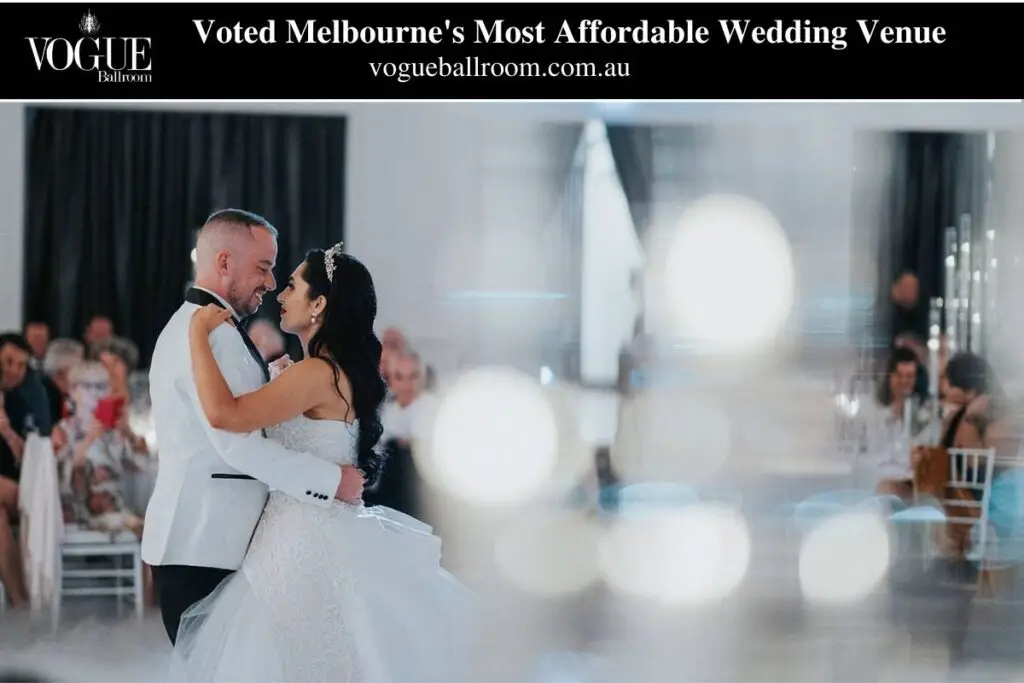 How to choose bridesmaids without hurting feelings
When choosing your bridesmaids, it is best to take time to consider your choices and, once made, stick to your decisions. It is recommended to include close friends who cannot be bridesmaids in other aspects of your wedding planning, so they feel valued and not left out. For a guide to 'including friends not picked to be bridesmaids' scroll down this article.
Occasionally a friend that 'may have expected to be asked' will enquire about your wedding plans and at this point, it is best, to be honest. Try to let her down gently and then redirect her involvement to something else wedding related.
For example, "I've had to pick just a few old friends, and I am sad I couldn't ask more, but the budget was quite tight. On that note; would you like to join me for the cake tasting? I would love you to be involved in some way as your friendship means a lot to me."
After letting friends know your decision, it is wise to expect a couple to seem a little letdown. However, they will quickly get over it, and you won't be left with another bridesmaid that you didn't particularly want.
How many bridesmaids are too many
There is no hard and fast rule on how many bridesmaids are too many. When considering the number, do consider who will make your day truly special, how many bridesmaids you can afford, and whether a large amount is crucial to you.
When choosing bridesmaids, consider the logistics of your wedding morning. A smaller number can often mean a more intimate morning and less pressure on the hair and makeup timings.
Unless you are exceptionally popular or have a big budget, a general rule to follow is to have five or fewer bridesmaids. Remember a wedding is not a popularity contest. A lot of bridesmaids can also increase the likelihood of dramas and difference of opinions.
Does the number of bridesmaids and groomsmen have to match?
The number of groomsmen and bridesmaids does not have to balance and, by trying to match numbers, couples often put themselves under undue pressure. It is crucial to pick the closest people to you, and the job of the photographer is to create beautiful pictures based on this.
Things To Consider When Choosing Your Bridesmaid
Getting married is one of THE biggest days in your life, and you want all of your best gal pals right beside you. One thing brides-to-be don't take into consideration is that the more people in your wedding, the more things can get a bit complicated. Makeup is sure you're prepared for the journey to ensure your lasting relationships continue after your "I do".
How is your current friendship with the bridesmaid you're choosing?
Many times I've heard brides of mine talk about how they were close to or even "besties" with girls in their bridal party before the wedding but then end up almost hating them afterwards. I get it, and you want to have your college roommate, your cousin, and even your sister at your wedding. You either feel like it is because you were at their wedding or they will be disappointed if you don't ask them. The truth is that the ultimate decision should rely on your current relationship when you choose your bridesmaid. Do the two of you talk frequently? Have you seen each other in the past 3-6 months and spent quality time together? What was her initial reaction to your engagement announcement? Was she happy or negative?
If I were you, I'd flat out ask your friend (or family member) would she like the job of being a bridesmaid (or maid/matron of honour) because sometimes they don't want to. These are some things to think about when you are choosing your bridesmaid.
How much can your bridesmaid afford?
All bridesmaids have a budget when it comes to being in a friends wedding. Don't assume that they can afford all of the expenses you are requiring. I know that being a bridesmaid is NOT cheap because I've been one a few times. And being a former bride, I had to take into consideration that my friends had household expenses as well as pay for things to be in my wedding. What about the friend who is in your wedding as well as her son or daughter or even her husband? Now the financial commitment can seem greater and sometimes overwhelming. 
Let's list out some things they would pay for:
Dress (plus alterations)

Shoes

Hair

Makeup

Accessories (if not provided by the bride)

Money to help with the bachelorette party

Money to help with the bridal shower

Their son and/or daughter to be in the wedding (in some cases)

Hotel expenses (in some cases)

Wedding gift (in some cases)
Of course, pricing will vary per wedding but looking at the list above, and it can be overwhelming for some and not others. Asking and not assuming always helps clear the air and ensures trust and consideration to both the bride and the bridesmaid.
Does your bridesmaid like having her hair and makeup done?
I am a firm believer that makeup enhances natural beauty when applied properly and believe that it is necessary for weddings because of the pictures being taken…by just about everyone! Click here to see some of my before and after clients. If your bridesmaid is not a person who wears makeup, this can seem a bit overwhelming for her. You'll find her going in the bathroom to wipe some of it off (yes I've seen it happen). You'll find her consistently looking at herself in the mirror questioning her look (seen this one happen as well). You'll also find her asking others "is it too much" or "does this seem like a lot of makeup on me" (yeah my favourite one).
When it comes to hair styling, you want to allow yourself to be flexible. Consider your bridesmaid's hair type, length and texture. Everyone may not be able to wear the same hairstyle because of these three things. Will she be willing to wear weave or extensions? Is her hair natural and visiting from a city that has little to no humidity? Here in Houston, are humidity levels are ridiculous at times so natural hair clients have to take into consideration that their hair can frizz. Who wants to look like a poodle in pictures?
Allowing yourself to be flexible with the hairstyles allows your bridesmaids to have a hairstyle that compliments their individual needs (hair type, length & texture) as well as the overall look of your wedding. Before choosing your bridesmaid, ask her what her comfort levels are. It may be different from yours, so this is important to know. In the end, you want your pictures to be beautiful, and you want your bridesmaid to be happy, so choose wisely.
Wedding hair and makeup is almost as important as the gown. Check out our top 90 Hair & Makeup Artists here.
Is there enough room for all of your bridesmaids?
Now that you've narrowed down your list to your all-star lineup let's start talking about your wedding day. The flow of the day can seem a bit overwhelming on paper, but it usually runs smoothly (thanks to your wedding planner). We now have to get you all ready to strut your best Victoria's Secret runway walk down the aisle. With that comes a team of people who are responsible for hair and makeup. 
Depending on how many people are in the total bridal beauty party (including mom) will determine how many artists will come to the rescue. Tables and plugs will be needed in order for the artists to have room to spread out their tools and products. Some artists bring their lighting systems and chairs so you'll need room for those items as well. Another thing to consider with your beauty service space is lighting. Most photographers prefer natural lighting around windows so you'll want to make sure there is plenty of room for that.
Will there be enough time for all of you?
No, …how much time do you have on your wedding day for beauty services? Sometimes a wedding venue will only allow the bride and her party access to the bridal suite one to two hours before the wedding. This means you'll need to book a hotel room or have everyone get ready at your home. 
Hair services (on average) take about 30 minutes. That time can change depending on the style intricacy, length and thickness of the hair. Makeup services (on average) take about 30 minutes. This time can also change depending on if airbrush makeup has been selected as well as lash services. I like to provide a timeline for my brides so that everyone knows how our time together will flow. Get your sample timeline here.
Larger bridal parties will require more time which means you and/or your friends (and moms) could be wearing your makeup and hairdo's long before the wedding starts. You must consider this, especially if your artist is not staying to do touch-ups for all of you. I've seen bridal parties wearing hair and makeup 3 or 4 hours before the wedding even started because the couple decided to take pictures before the wedding. Think about this very carefully.
Check out our post on How do you make a hens night special?
Consult your family
There's nothing worse than a family feud on a wedding day, so make sure you ask the family members who should be traditionally part of the bridal party. While sisters, sisters-in-law and nieces can be commonplace, you can start to put your foot down when second cousins twice-removed are suggested.
Who are your nearest and dearest?
While you may have a big social circle, choosing your bridesmaids should not be a people-pleasing exercise. Think about who you speak to regularly, who show genuine interest in your life, who are trustworthy and kind, and who have been there through thick and thin they are the keepers and the ones who will make the best bridesmaids.
Don't forget your childhood friends
A childhood friend who is a friend for life should be considered as one of your leading ladies. You may not see them as much as you like, but when you do see each other, it's like nothing ever changed, so give them some serious thought. On the flip side, if you have a childhood friend who doesn't come close to the relationship you have with your more recent gal pals, then don't feel you have to choose them. 
Beware of the bride who has been there and done it
She may have great ideas and advice because she has got a t-shirt, but this friend has the potential to take over your planning. Constantly comparing to her big day and dictating what you should and shouldn't do can become a worrying prospect, so assess her personality in the first instance and approach with caution.
Think about your bridesmaid announcement
Bridesmaid announcements are big business right now. Get creative and think how best to break the news to your group. Personalised sweet treats (think macarons, cupcakes and cake pops); presentation boxes filled with photos, champagne and chocolates; or an afternoon tea celebration for you and your ladies, offer some interesting ways to take a moment out of the announcement.
Announce your squad
One of the best moments of planning a wedding is announcing to your bridesmaids that they have made the cut. There will be hugs, tears and laughter aplenty, establishing even more of an unbreakable bond. Discuss their roles and responsibilities and in the nicest possible way, your expectations.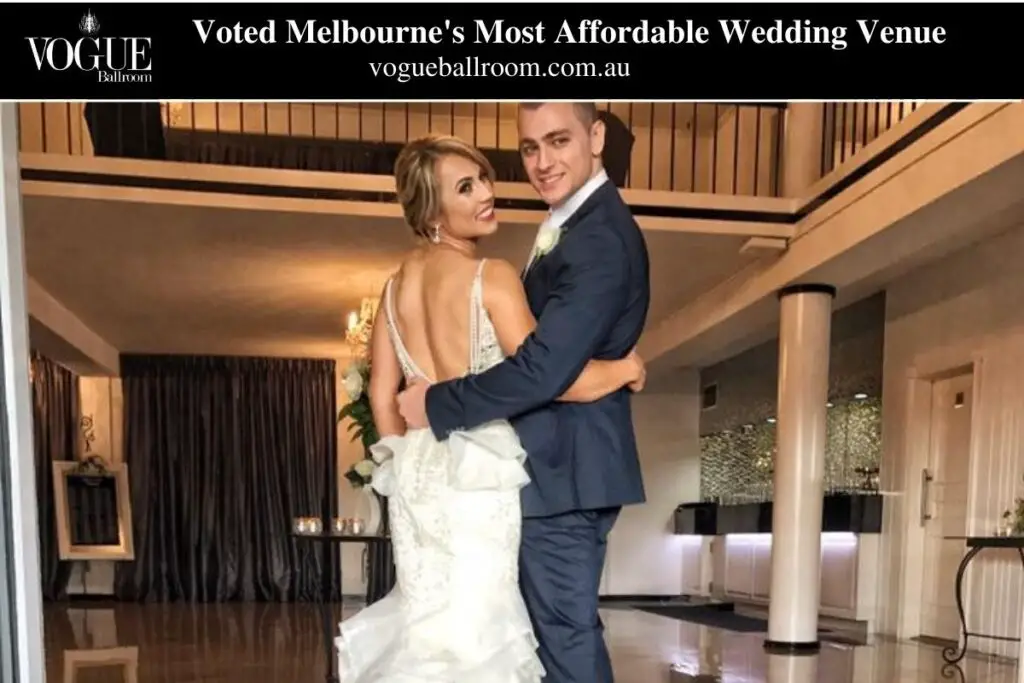 Proposing to Your Bridesmaids
In the past, brides would simply pick up the phone and ask their friends to be in their wedding. Now it has become a much bigger production. Brides typically "pop the question" to the people they want in their wedding party. This adds to the excitement of the honour.
Creative ways to propose to bridesmaids:
Have flowers or a gift basket delivered to each prospective bridesmaid with a card asking, "Will you be my bridesmaid?"

Invite the girls to your home or out to dinner and give each of them a balloon with the bridesmaid proposal. You can also propose a toast with personalised wine glasses that include their name and the proposal.

Give each person a piece of jewellery in a design that relates to your relationship and a note asking her to be your bridesmaid.

Wrap a bottle of wine or champagne with a personal message about why you'd like her to be your bridesmaid.

Personalised bridesmaid care package. This can be a cosmetic bag with lip balm, tissues, a hairbrush, and chocolate.

Give each girl a personalised "Will you be my bridesmaid" picture frame with a photo of you and her from a happy occasion.

Have a scavenger hunt party. Have enough clues to keep them guessing until they get to the "prize," which can be a personalised box filled with small things you know they'll like. Don't forget to attach a handwritten note asking them to be your bridesmaid. Some of the items in the box may include a photo frame, monogrammed handkerchief, necklace, or another item that pertains to your relationship.
Hurt Feelings
After the excitement of selecting and proposing to your bridesmaids, be prepared for some hurt feelings. This may come from someone you aren't able to include as a bridesmaid, or it may be someone who wants to be your maid of honour. Whatever the case, it is important to be prepared, but remember that you can't make everyone happy.
Here are some things you can do to limit the hurt feelings:
Has an explanation prepared for those who express their thoughts?

Avoid saying you like someone else more, or you feel closer to another person, even if that's the case. You can mention their location, a family obligation, or that you're limiting the wedding party to adults only. Plan what to say so you won't have regrets later.

Express how much you value your friendship, and you didn't want to put extra demands on her during this time of her life.

Have other positions of honour for those who weren't selected to be bridesmaids. Keep your request positive and express that you value her friendship. For example, you might tell her that you'd like for her to be in charge of the reception table after the wedding because she has such a warm and welcoming personality.
Be Understanding
Don't be upset if someone turns you down to be your bridesmaid, regardless of the reason. The person might not have the money, or the time it takes to be a bridesmaid, or she might be too self-conscious to walk down the aisle in front of a church full of people. Graciously accept her wishes and let her know you hope she's able to attend the ceremony and reception.
If You Don't Get Asked
Someone you know might be getting married, but you're not asked to be a bridesmaid. Don't take it personally. The bride is under a tremendous amount of stress coming at her from all sides, and she doesn't need friendship drama right now. Take the high road and offer your assistance if you're able to do something. Your understanding, kindness, and generosity will go a long way toward cementing your friendship.
Not making this decision as soon as you get engaged gives you time to gauge who would be a good pick. A new friend might seem super excited and supportive at first, but then start to pull away after a couple of months. Being patient won't guarantee a perfect batch of bridesmaids, but it will lessen your chance of making a choice you regret.
Now that you've considered all of these things, it's time to go back and consider these things. Chat with someone you trust to give you some great advice and will help you weigh out your options. This will not be an easy decision but will at least help you take a good look at your party and what is best for your big day.
Frequently Asked Questions
Including your siblings is the perfect way to start choosing your bridesmaids and groomsmen. If they're much younger, you may prefer to have them serve as ushers or junior attendants, but if they're close to your age, definitely give them the full-blown honor.
The best rule is to ask your friends and family members to be your bridesmaids anywhere between a year to eight months before your wedding. That will give them enough time to plan the bachelorette party and get their dresses. Any less time may not be enough for them to be able to make the commitment.
Are you automatically expected to ask your fiancé's sister to be a bridesmaid? The short answer to whether or not you have to include anyone, even a family member, in your wedding party is no. This is your wedding, and you and your partner should do whatever feels right.