Why is it important to understand the difference between cheap vs expensive wedding photographers? Maybe the love of your life just popped the big question, and now, for the first time, you're planning the perfect wedding you both always wanted. Most likely, you jumped on Google for your go-to first step in planning. But soon realized that there's a hell of a lot to consider with weddings, and it can get a little overwhelming. If you've set a date and booked your venue, then you're almost halfway there. But at some point, you'll be considering what type of wedding photography service you want. Looking for a wedding photographer in Melbourne? Look no further. Cosmopolitan Events has compiled an ultimate list of wedding photo companies to help you choose.
Who Are Cheap Wedding Photographers?
Cheap wedding photographers are usually one of these:
New to the business (which I have presupposed in this article) 

Side hustlers – people that use their wedding photography income as pocket money

Volume photographers who make up the low prices with a larger volume of clients served 

Larger photography firms that dispatch independent contractors to shoot weddings
We're not going to go into each one in detail, but you should know that the most common reason for being cheap is the first one – since everyone starts somewhere! We've put them in descending order of reasons for their cheapness in the list above. 
You will never see the words 'I'm a cheap wedding tog!' on anyone's website. Sometimes the word 'affordable' is used to draw attention to that aspect of their service. This more palatable term is used because 'cheap' obviously has negative connotations. But: the same thing.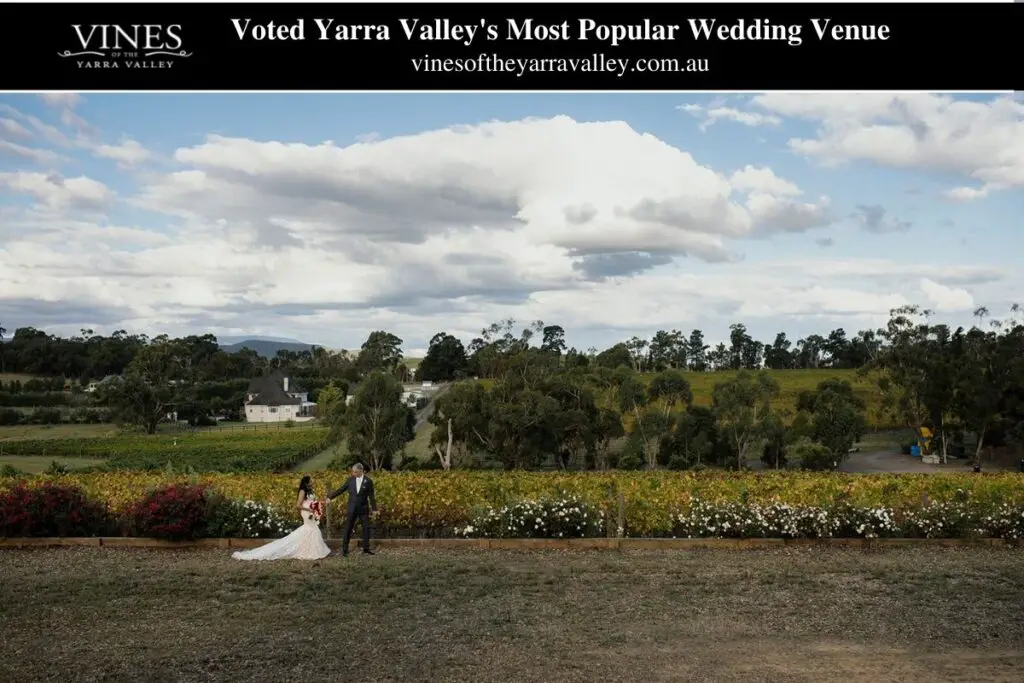 The Argument Against Hiring a Cheap Wedding Photographer
We're all about convincing potential clients and people searching this stuff online that a wedding photographer is so much more than a human with opposable thumbs and a couple of cameras. So here are the reasons why you should not hire a cheap wedding photographer. 
A Cheap Wedding Photographer May Not Have Experience Shooting Weddings 
This will sound unbelievable to some people reading this! Indeed all wedding photographers have shot weddings before?! Actually, no. This is essentially an unregulated industry: there are no exams or certifications or licenses beyond a regular business license. You don't have to go to school or pay dues to a governing body. 
Anyone can set themselves up as a wedding photographer. You can get a second-hand, entry-level camera and lens for a few hundred bucks, throw up a website for next to nothing, and ask for friends to pose for photos. Or go to an exquisitely styled wedding photography workshop and take some pics for your portfolio. 
If yours is the first wedding they'll be shooting, do you think they would tell you? No! They would hope that their portfolio will sell you on the work, and the rest is a wing and a prayer. Once they have a few real weddings they can blog and share online, they'll hope to raise their prices bit by bit. But someone has to be first. Will it be you?
A Cheap Wedding Photographer May Not Be Insured 
Ouch! This one rarely crosses marriers' minds, but as a business owner, I am shocked that uninsured people are allowed to shoot weddings. 
Some venues will ask all vendors that'll be present on the day for proof of insurance. That means that if a guest trips over a photographer's light stand and breaks their leg, it'll be covered by the photographer's insurance. But I've only ever been asked for my certificate of insurance by a handful of wedding venues. Many of them don't ask. That's a real problem, as you won't know that your photographer doesn't have liability insurance until it's too late. 
It's a move that not only protects them but provides peace of mind all-round. It shows that they place value on themselves, their assets and their business. I know for sure that affordable photographers wouldn't pay for something that isn't strictly necessary. Often, they don't even know. Reinvestment into the business is not a priority if your margins are tight. 
A Cheap Wedding Photographer Be Overwhelmed by Post-Processing
Ah, editing! The brain – I mean, the pleasure of photographers' lives! 
So what does that mean for you? It means that when the cheap photographer realizes how much work is involved, they may not be able to turn them over as fast as they thought. Or worse, they may give up on the editing; as for a beginner, it can honestly be 50+ hours of work that may not be worth their while once they look at the time costs.
If they are that first-time wedding photographer, it can be a massive shock from the 100 images from your styled shoot to the 10,000 you can get from an all-day wedding with two shooters. Professional editing is an enormous part of what you're paying for when it comes to your wedding photographs. Make sure your wedding photographer knows their stuff and can deliver.  
A Cheap Wedding Photographer May Make Promises They Won't Be Able to Keep 
A cheap wedding photographer may not know the ins and outs of lighting, the limitations of their equipment, and most importantly, how to manage their clients' expectations. But you hope that everything will work out fine. 
'No' is a terrifying word to utter to someone that wants to pay you money. However, if it means being honest about someone's unrealistic expectations, demands, or Pinterest board, then I'm thrilled to use it. Be careful with someone that says 'yes to everything. It may be they are too inexperienced to have an honest conversation, which can sometimes be challenging. 
A Cheap Wedding Photographer May Not Care About Their Online Reputation 
When you're cheap, you don't need to worry about having a credible social media presence or a horde of raving fans singing your praises on review sites. All you need are low prices. 
Whenever someone leaves a bad review, it's easy enough to close that profile down and start again under a different name. It worries me how easy it is to do this, especially as many photographers don't use their real name or full name online. Essentially, they are anonymous within whichever iteration of their website or social media or Yelp page. 
A reputable and more established photographer will do all they can to build trust. That's done in so many ways that you should be able to see when you look them up online. For more about how to choose a photographer, check out this article below. 
A Cheap Wedding Photographer May Not Have the People Skills or Stay Calm Under Stress 
When people decide they want to be wedding photographers, they often overlook the amount of work they'll do simply managing people. And the arena in which they'll be scrutinized the most harshly is on the wedding day itself. 
A wedding photographer has to be a master of their equipment to avoid fumbling and missing the shot. Once they are entirely in control of that, they are free to be in the moment with those around them. If a photographer is either new to photography, doesn't take their camera out very often, or never really learned the right way to use their equipment, it's going to show on the day with preoccupation and stress. 
A wedding photographer's comportment and attitude on the day are so much what's remembered when a couple looks back on their day. A rookie mistake is to think 'all that matters are the photos' It doesn't matter what I do to get them. Wrong. People remember how you made them feel. 
Circumstances When Cheap Wedding Photographers Are a Good Idea!
Here some reasons and circumstances in which a cheap wedding photographer would probably be precisely what you need. 
You Only Want a Few Photos 
As professional wedding photographers, we've all had those emails that inadvertently belittle what we do for a living; we only want "a few pictures" because it's a "tiny wedding" that's only "an hour or two long", and of course, you're "very relaxed". 
Those kinds of inquiries are HUGE red flags. Either they are under a delusion about what they are asking for, or they are simply a bit ignorant. Usually, these kinds of couples want a lot, instead, when it comes down to it.
If you are sure that you really, genuinely would be happy with just a tiny handful of great photos, then go for it. It's a bit of a roll of the dice with someone offering super low prices. Sure, they may be excellent, or you could end up with someone very inexperienced who can't deliver on their promises. 
And do ask yourself if you can let go of that idea of flawless beginning-to-end coverage of the big day. Because that, my friends, is what costs the big bucks. 
You Are Ok With Something Potentially Very Basic
If you are very sure that you want something basic and are OK with that, then there's nothing wrong with hiring an affordable wedding photographer.
Remember, a cheaper photographer maybe isn't going to meet you in person. Some don't do phone calls with their clients because they aren't compensated enough to take this kind of time out of their day.
If you had in mind timeline planning, someone to hold your hand through it all, help you find other vendors, plan and strategize all the photos that you want, meet up to discuss every aspect of the day and answer all your questions – then an affordable photographer probably isn't going to be the person that can do this.
And I'm not knocking on this approach. Some people are planners by nature; others are more free-flowing. A newbie wedding photographer will probably be more comfortable going with the flow and be less able to offer high-level planning assistance anyway. That makes it a perfect fit in many ways.
You Can Edit Them Yourself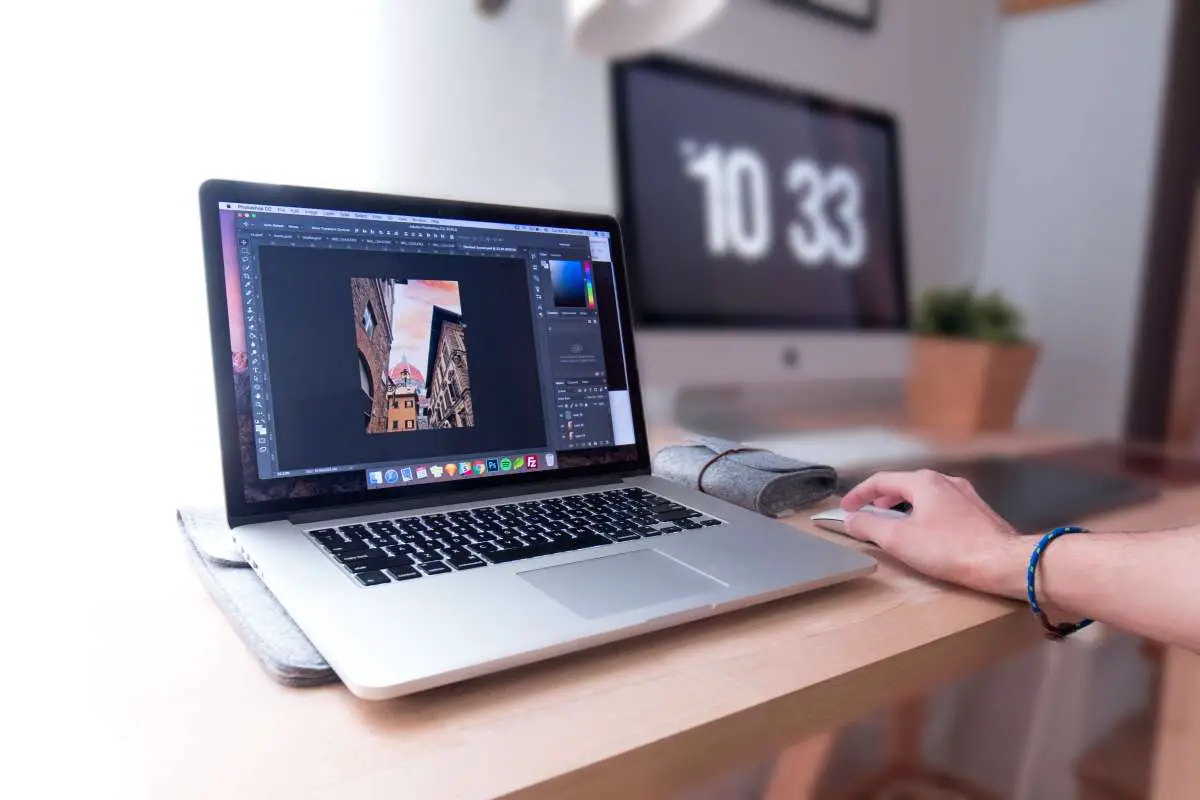 Photographers will generally have clauses in their contracts stating you cannot edit them beyond the photographer's editing. However, it depends on what you do with the photos. If you want one beautiful canvas hanging in your home, the photographer will not see that. So, please don't put them online, and the photographer will never know. 
OK, so I am grasping at straws a little here and undermining the industry at large here, but I'm trying to help you out, boo. Doing your edits to select unedited photos isn't optimal – hiring a great photographer that charges market rates is. But as you know, a compromise is necessary. This is one of those compromises. 
You Were Going to Get a Friend to Snap Pics, So This Is an Upgrade
If you were considering crowdsourcing your photography or using a cousin-with-camera, a cheaper photographer would represent a step up, for sure! They'll be using better equipment most likely, plus the fact that money changes hands is something of a guarantee they will show up and take their job seriously. Side note: these days, phone photography has almost caught up with DSLRs – the big cameras that professionals use to snap photos at weddings. (Some use mirrorless cameras, which are also pretty awesome). Looking for the best Wedding Photographer in Melbourne? Check out our ultimate list here.
I wouldn't pay too much attention to the scaremongering used by some of the other articles out there. They suggest that every photo taken by a guest is blurry, wonky, and taken at a resolution of 10dpi using a flip phone released in 2005. That's not the case. I've seen some beautiful photos taken by guests with the latest phones. 
You're Just on a Very Low Budget, Which Is Non-Negotiable 
I do feel you. When the pandemic is over, a lot of people will be unemployed. Priorities will have changed. It is possible to find a photographer who does good work, offers a level of service you're comfortable with, and does it for a price that fits your lower budget. 
Yes, you can find an affordable wedding photographer that's also talented, friendly, professional, and all that good stuff. You have to do a little more homework than usual. Rather than spending the money, you'll have to pay the time. 
So search photographers' online presence, follow their Insta for a while, check out their reviews and of course, meet them! When you meet them or chat on the phone, you'll want to maximize this time by asking the questions that matter to you. 
Wedding photographers will often want to chit-chat and get you to open up to them, but don't miss the opportunity to grill them on the important stuff, too! They'll want you to warm up and get wrapped up, filling them in on your love story. Don't be afraid to ask them why their prices are considerably lower than average. If anything, the photographer will be impressed that you did your research and likely feel valued that you know their prices are so reasonable. 
And if you think that your budget is tight, but you don't want the potential risks of a low-budget photographer, consider trimming the fat of other areas of your wedding. The small things can seriously add up. You could also look at hiring an associate photographer (someone that shoots for the main photographer but is a separate, independent contractor) to save costs. 
And lastly, if you want to save money on your wedding, consider buying a more affordable wedding dress to leave more in the kitty for awesome photos!
Cheap Wedding Photographer: Reasons You'll Regret Hiring One
Cheap Wedding Photographer, Cheap Quality Photos.
There's an age-old saying: You get what you pay for. This couldn't be more true when it comes to your wedding photographer. These days, everyone has a DSLR and is a "photographer". What that means to many photographers is they can point a camera in the direction they want, click a button and get a halfway decent photo. But, if you change the lighting or things move too quickly, there's no saying what you'll end up with. Many of these faux-geographers don't understand lighting or the settings on their camera well enough to make sure that your wedding photos look beautiful no matter what the weather does or if your reception venue doesn't get much lighting.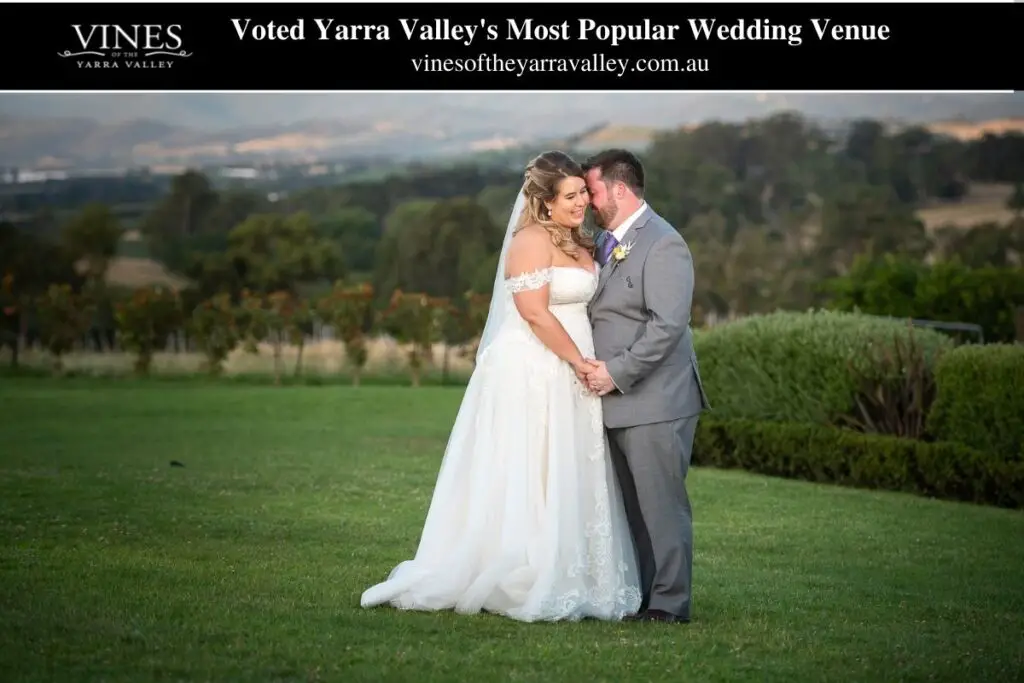 Flowers, Food, Decor Lasts for the Day. Your Photos Are the Only Thing That Will Last Forever.
Years down the road, when you and your fiance have grown old together, raised children together and done life together, what will you have to remember your wedding? Picture it. Your granddaughter asks when you married Grandpa. You can tell her the flowers were gorgeous, or the food was delicious, the decor was breathtaking, and the venue was terrific. But you can show her the photos. You might take months choosing the music and the flowers, you might try five different caterers and cakes. But at the end of the night, you'll be left with memories – and photos. If you're going to budget cut on anything to do with your wedding, make sure it's not the only thing you'll get to keep forever. Check out this gorgeous styled shoot for an idea of the quality photos you'll receive of your wedding day!
Cheap Wedding Photographer Generally Means Inexperienced.
Newbie photographers who jump into weddings and charge very little are often not prepared for the work and organization a wedding involves. Weddings are beasts, as you well know since you're in the middle of planning one! They are nothing like hour-long sessions of families. Wedding photographers do so much more than snap some photos. This leads me to my next point…
You Take Unnecessary Risks With Your Memories.
There are so many tricks and so much experience behind higher priced wedding photographers that cheap wedding photographers don't have. And as a result, you take significant risks with the memories of one of the most important days of your life when hiring one. Think of all the things that could go wrong if a photographer doesn't know what they are doing: out of focus photos, over or underexposed images, missed moments, lost photos – and these are just some of the most common. It's just not a risk you want to take with memories this important.
You'll Spend the Whole Day With Your Photographer.
A photographer should feel like a bonus bridesmaid who also happens to be excellent at capturing you and your new husband or wife. You'll spend more time with your wedding photographer than anyone else on your wedding day, other than maybe your new spouse. It would help if you chose a photographer based on how you connect with their work and how much you click with them on a personal level. If you are frustrated or annoyed by your wedding photographer all day, it'll put a damper on your special day. If you have a blast with them, it will make for great memories!
Expensive Wedding Photographers Are Expensive for a Reason.
Expensive photographers have high price tags because they deserve them. They have happy customers behind their brand to tell you that investing in their services is an intelligent decision. They have a consistent portfolio, so you know what you'll be getting. When you hire a photographer with a higher price tag, you can be confident that you'll be receiving photos you'll cherish for a lifetime.
Worrying about the high price tag could end up costing you in more ways than one.
That adage, "You get what you pay for", has stood the test of time for a reason and can be related to wedding photography. You see, while everyone today has a camera and can apply some basic retouching to get a half-decent photo, excellent photography is a difficult skill to master, just like any other. It requires years of practice and investment in high-quality equipment to produce the breathtaking photographs that can stop you in your tracks, make you think, inspire and tell a story.. all in one photo. For this reason, high-quality photography is never cheap.
What's in a Price Tag?
Of course, as a customer, it helps to visualize exactly what you're paying for.
Most photographers will base their fee on a cost-plus calculation which includes;
The cost of materials required

The cost of time/labour

The cost of business overheads
Materials and Services
Prices will include everything required to deliver your finished photo collection. If you have requested cloud storage/online gallery, several wedding photo albums, and physical media storage (USB stick), these costs will be included in the total figure.
The Cost of Labour
Time is money. Time spent on one job is time you can't spend elsewhere. Most professional photographers will only allocate one wedding per weekend to ensure they focus on one couple; no matter if the coverage is four hours, eight hours or a full day, they can't be at two weddings at once. Therefore a minimum charge applied to hold your data will often be used.
A photographer's job doesn't end when the wedding is over – you will find that good quality post-production takes up a significant amount of time. We often find that it takes us two hours of editing time for every one hour of shooting.
So if you have booked a photographer for an all-day shoot, this can add up. Post-production is the real magic behind your stunning wedding photos and should not be rushed.
The Cost of Overheads
The software required to edit photographs professionally is costly. These software programs have an upfront purchase cost and may even have an ongoing license fee.
Your wedding photographer will need to take these costs into account. And then there is, of course, the cost of the cameras, lenses and lighting equipment itself which, together with insurance, will run into the thousands.
Hiring a Cheap Wedding Photographer
A cheap wedding photographer might end up being a bargain – on the other hand, you might find yourself stuck with someone who isn't well versed in the use of aperture or shutter speed or who uses out of date equipment and the incorrect lenses for any given situation.
Additionally, they may spend less time in post-production or only have one photographer at your wedding so that some shots could be missed, and other images may not have that finished, polished retouching feel to them.
As a general rule, if you compromise on price, you compromise on quality somewhere within the service they provide you. If cheap is your budget, ask many questions about the whole service provided before locking in your photographer.
To Wrap Up!
So there you have it! A somewhat balanced view of whether to hire a cheap photographer or not. Sure, when a wedding photographer writes an article like this and puts it on their blog, they want to bring light to what they do. They want to encourage consumers to be discerning and pick me, pick me! But I also write to educate, not just to self-promote. Check out our extensive list of Wedding Photographers in Melbourne to help capture your special moments.
Frequently Asked Questions
In general, wedding photographer prices in the U.S. tend to range between $1,150 and $3,000, with the average wedding photographer cost hovering around $2,000.
Editing is one of the reasons why wedding photography costs so much. ... The time varies depending on the photographer, but it would probably take 3-4 hours to cull the images for an 8-hour wedding. The actual editing process takes much longer and is an even more significant factor in why wedding photography cost so much.
You may want your photographer to be there for your full wedding day. There are many special moments that tell your whole story.
...
Package Pricing
Cost of travel.
Time spent working your event.
Experience level of the photographer(s)
How many photographers are shooting.
Equipment used.
Amount of post-production work required.