More 2020 couples come to the heartbreaking realization that their wedding plans need to change as each day passes. Due to the coronavirus pandemic's devastating realities, original wedding dates may no longer be considered safe or logistically possible. But once couples come to terms with the fact that they need to either cancel or postpone their wedding festivities, this is just the first of many difficult decisions that need to be made.
Unfortunately, as new dates are selected, some couples realize that they may need to lose a few vendors along the way. Whether their original wedding pro no longer has availability, has a change fee that's out of budget, or there's been a complete overhaul of plans, these couples are faced with an uncomfortable task: breaking up with their vendor. At Cosmopolitan Events, we have compiled a list of the Best Photographers in Melbourne to help you choose who captures your magical day.
After what feels like months of "dating" these industry professionals and working with them towards your dream day, it can feel incredibly challenging to say that you need to part ways. When contracts and money are involved, this is a chat that many wish they didn't have to have.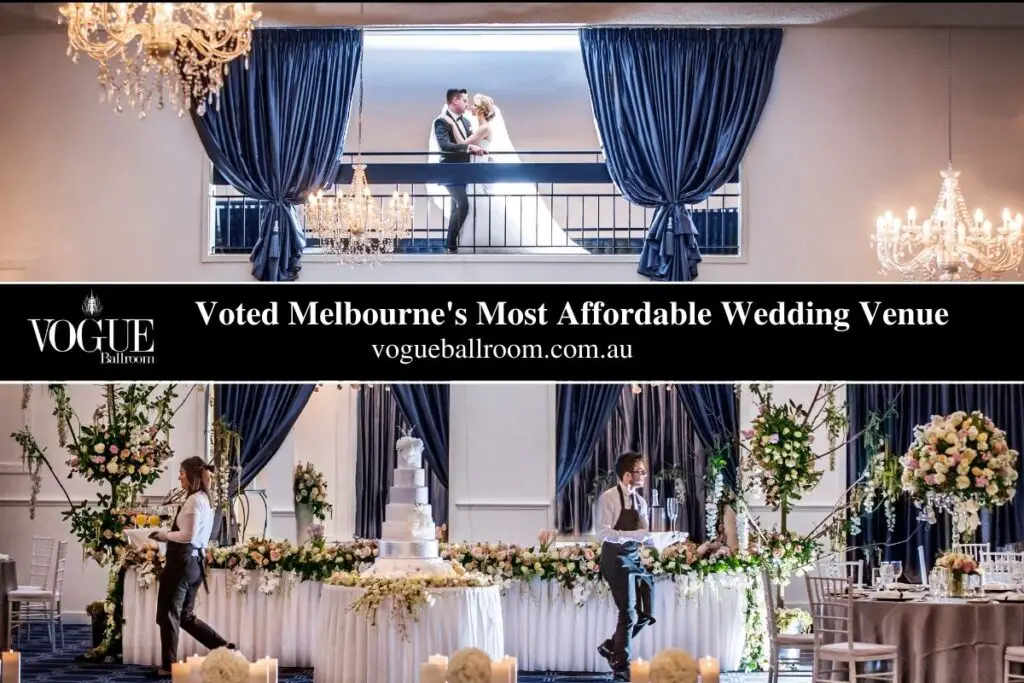 How to Form and Cancel a Contract Properly
Business agreements should always be made in writing, mainly when referring to future services. In wedding photography, a photographer will need to set aside time and prepare equipment to shoot the wedding. He or she will also spend hours taking pictures and editing those photos. Suppose the photographer does not get his or her agreement in writing. In that case, the client could decide to go with another photographer, refuse to pay for photos, or breach the contract in another way without giving the photographer any chance to collect damages.
To avoid such issues, a wedding photography contract should be well-detailed and clear. It should specify some of the following aspects of the agreement:
When and how photos will be taken.

How many images will be edited and delivered to the client?

Amount to be paid to the photographer.

When the payment is due.

When the edited images will be provided.
It is better to have a contract that includes too much detail than not enough.
Because a photography contract starts in writing, it should also end in writing. Proper contract cancellation should be well-documented. Both parties should specify the reason for the cancellation and when it took place. If any part of the obligations on either side of the contract were fulfilled before the termination, this should be stated clearly.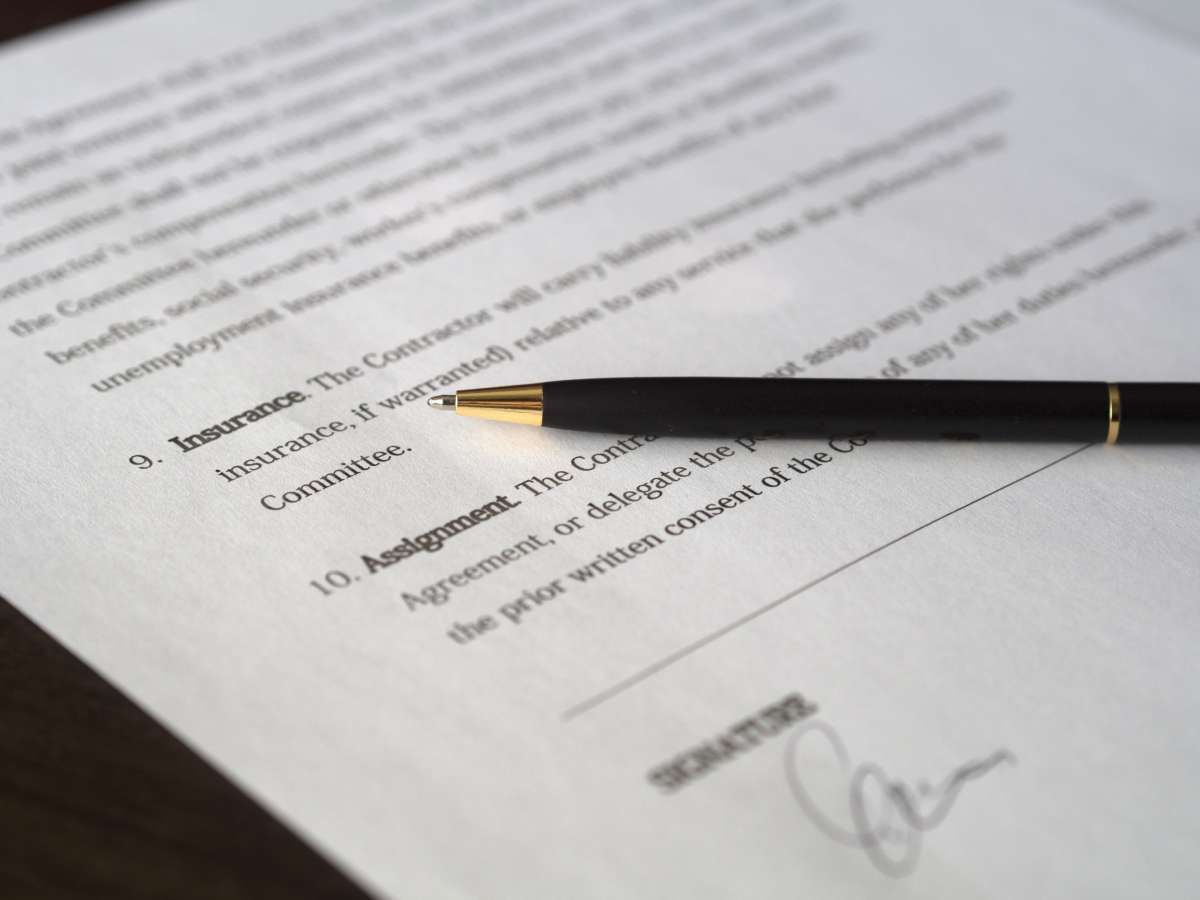 Making sure that everything from the agreement to do business together to an agreement to cancel that business is in writing will help avoid any "he said, she said" arguments down the road. Anyone offering goods or services, such as wedding photography, should form contracts for their clients to protect the business.
Lead With Kindness
It's important not to forget that you both wanted to work together if the circumstances were different. And because you both initially agreed to work together, your vendor likely turned away business to keep your date. Could you support them and lead with kindness? 
Do Your Due Diligence
Before contacting any vendor with your decision to part ways, review the contract. Although they might seem similar, each contract you signed is unique to the specific vendor, and some things may already be outlined that are non-negotiable, like retainers or termination fees. 
Knowing which exact areas of your contract might be concerning before the call will help keep the conversation on track.
Be Clear on the Lingo
Couples should know the difference between retainer and deposit before asking about refunds. A warranty is a payment towards service and is often returned if the goods/service is not completed. Typically, retainers are not refundable.
Although some vendors interchange deposits and retainers, if your contract states you paid a deposit, you should ask for a refund. Many times legal systems will allow you to collect them back because the terms are not the same. By definition, a retainer is a fee paid in advance used to hold goods or services. A deposit is a payment towards goods or services, usually returned once the goods or services have been acquired.
That's why he also recommends always paying both retainers and deposits with a credit card instead of a debit card for new vendors moving forward. This way, if you need to try and collect funds from an unwilling vendor, you'll be able to do so much easier than dealing with a bank via check or debit card.
Do it Over the Phone
The more personal you can make the breakup, the better. You have a phone call or popping on a video chat to have both a frank and heartfelt conversation. You initially hired them because you love what they do, and so much can be lost in translation over email when you're having these difficult conversations. Doing it over the phone humanizes the process a bit, and you can part ways with good feelings during such a hard time. 
Too many vendors, this call rather than a text or email will come across as more respectful. Plus, being able to hear each other's voices adds a layer of understanding. While your vendor might not be thrilled, it will feel like a two-way conversation. It also allows them to negotiate better pricing or a more desirable date if that's something you're open to.
Get Everything in Writing
If you break up with your vendor over Zoom, Facetime, or a traditional call, take notes. After you hang up, make sure to follow up with an email that recaps the contract termination terms you discussed. So you have a time-stamped record of it. Then, make sure you get a final addendum stating the contract's termination and release of all liability on both sides. This way, it's not just a verbal agreement to part ways, but a legal one.
You must have a document you can present if legal steps must be taken.
Be Honest About the Problem
Just like couples, vendors are also dealing with an entirely new and unprecedented situation which means they may be more flexible depending on your situation. The client should be upfront and honest, explaining why they aren't able to work with that vendor. Whether it's because they're no longer having a destination wedding, the dates don't work, finances, or something entirely separate, communicating the main issue is vital. "For the most part, vendors are looking at each client and their situation uniquely. After having an honest conversation, the vendor will be able to provide possible options or other vendors they'd recommend," says Brittney Bartling, owner of BLB Events.
If your concern is their availability or increased price for your new date, don't be afraid to say it as they might have a solution you didn't even know existed. "Some have associates they may bring in for your date that would make them available or less expensive," says Jenna Culley of Jenna Culley Events. "They may also have relationships with other vendors that are a similar style or price point that they could sign your contract over too."
But if the issue remains their availability for the new date you've chosen, Karen Norian of Simply Eloped advises couples to be transparent about why they're sticking with it versus changing the date to keep that particular vendor. "More often than not, vendors understand that couples choose their date either based on what time of the year works best for the couple and their families' schedules, or what availability their venue has left," she says. "Simply letting your vendor know that you've appreciated all of their time and effort leading up to the postponement or cancellation and that you will recommend their business to anyone else in their circle who may be getting married can go a long way in making your vendor feel valued and respected."
Be up Front About What You Want
As a couple, you need to be clear about what you're looking for before making the call. Is it a full refund or future credit? Or are you hoping they'll consider transferring your contract to a colleague? 
"If you can give the specifics, then the vendor can tell you if they are capable of meeting your expectations. Do not expect them to know your needs or wants," says Kim Leatherdale, LPC, ATR-BC, DCC, NCC, a coach and counsellor currently working with many couples trying to navigate wedding plan changes. "They can't read your mind, and neither of you wants any assumptions to be acted upon." 
Being clear about your priorities first also helps vendors to understand where you're coming from. "This can be very helpful as they work to consider all possibilities. You may find that some vendors can provide additional flexibility when it comes to selecting a new date or changing different aspects of the day," says Christie Altendorf, senior event planner and marketing manager at D'Amico Catering.
Don't Be Afraid to Negotiate.
Some vendors, such as wedding planners, may not be as willing to issue a refund because they've already spent many hours planning your wedding and incurred expenses, says Kubin. But that doesn't mean they won't consider other options if you directly ask. "If a vendor doesn't provide a full refund, try to work out a partial refund that takes into account the vendor's expenses and hours that the vendor has already worked for you," she suggests. Looking for the Best Photographers in Melbourne? We have compiled an exclusive list of some of Melbourne's best photographers to capture your special day.
Set a Sincere Tone with Reviews
Since vendors rely on reviews for new business, consider offering during the breakup to leave a positive review online. "Doing something to help the vendor goes a long way in getting the vendor to help you," says Marie Kubin, CEO of Rent My Wedding. 
But if the conversation is starting to sour, don't be quick to threaten a bad review. "Although it might seem like this should prompt the vendor to do what you want, it's the opposite," she says. "Leaving a bad review will pretty much guarantee that you will not get a refund, ever. Why? Bad reviews harm a vendor's livelihood, so they have no incentive to take another hit by giving you a refund. If you don't get a refund after a couple of months, then, by all means, leave a review about your experience but don't use a bad review as a weapon to force a refund."
Respect Any Contracts
If a vendor's contract states that their deposit, retainer, or money paid to date is non-refundable, don't come into the conversation expecting to be reimbursed. Weinberg says it's best not to even ask for that money back because there's a reason you signed that contract: it protects the vendor and their business. "No one contemplated this happening, but if every vendor had to refund all the money paid to them if they can't perform on the new wedding date, this entire industry would crumble," she says. "Couples should know that vendors are trying to do their best to balance their clients' needs with their own needs right now. We all very much want to be fair, and we're not out to double-dip or screw anyone over. But we all also very much want to still be in business when this is all over."
Consider Asking for a Credit
The trick is to make sure both you and your vendor don't miss out is getting creative with reallocating, says Catherine Bachelier of CB StyleMaker. For photography, she recommends asking that the deposit goes towards Christmas cards, future maternity shoots, or a milestone birthday, and the same tactic can be used for other vendors.
"Talk to your ex-florist to create smaller centrepieces that you can pick up the day before your wedding to use for the rehearsal dinner or even your cocktail hour during your wedding," she says. "If that's not possible, strike a deal for using the deposit for floral centrepieces throughout the year, like for Thanksgiving, Christmas, and your birthday."
Keep Them in the Loop
You don't want to catch your vendor off guard, not clear that there was an issue big enough to make you need to take your business elsewhere. And be straightforward with them about your final decision before locking in a replacement vendor. "Don't string the vendor along. Don't send them wishy-washy communications," says Leah Weinberg of Color Pop Events. "Of course, it's going to be an uncomfortable conversation, perhaps even sad and emotionally heavy. But we all owe it to each other to be straight up right now."
As Jennifer DeBarros of Jennifer DeBarros Photography has helped COVID-19 clients navigate final decisions, she's appreciated that each couple has kept her in the loop the entire time they've processed their options. This transparency ultimately helps prepare them for the "break up" since they're aware the new logistics and prospects aren't working out. "Rather than ghost your vendor during your decision making, being in communication helps prevent the shock factor of your cancellation of their services," she says. "Leaving your vendors in the dark during your thought process can come off abruptly when you do break up and leave them questioning if they could have done more."
Do it Sooner Rather Than Later
Many vendors agree that the best thing to do in this situation is to communicate immediately. "The vendors are counting on that money and that date, "says Katie Webb of Intertwined Events.
By having the conversation as soon as you can, you're showing appreciation for the vendor and the effort they've already put forth for you thus far, even if it feels uncomfortable. "The couple just needs to rip off the bandage, in the nicest way possible of course, so that they, and the vendor, can start the move on the process," says Ian Black, director of group sales at The Brazilian Court Hotel.
Keep Your Emotions Out of It
Remember that you're speaking to another human, and despite how frustrating the situation, your vendor didn't create COVID-19. "Many companies that operate within the event industry are small businesses that rely on every client in order to keep their doors open," says Altendorf. "It is important to remember we are all in this together."
Although many wedding vendors accommodate requests from their current couples without additional fees, not all small businesses can afford to. Just because one of your vendors is and another isn't, don't take it as a reflection on you or let it hurt your feelings. "Don't take it personally; everyone has different business needs," says Risa Weaver-Union of Risa James Events.
If the conversation is going sour, bring in a mediator such as a planner or a coordinator. "We've handled lots of postponements now and have found that by taking away the emotion that couples feel, a compromise can easily be made," says Nina Beer of Occasion Queens. "Emotions have a lot to answer for right now but aren't always helpful!" 
Be Respectful
"Like any personal breakup, kindness and approaching the conversation with mutual respect goes a long way," says Jenkins. "Exercise the same empathy that you would want if your groom is deciding to break up with you."
But also be empathetic to what your vendor is going through as well: The unforeseen heartbreak of losing out on the clients they rely on for financial stability. "This pandemic hit during one of the busiest times in the wedding industry, one where many of us bank on making the bulk of our yearly income is now gone in an instant," says Arnold. "Dates that were open for additional couples are now being consumed by couples being displaced by COVID-19, leaving vendors with a feeling of losing income twice."
Keep this in mind and try letting them down with dignity instead of a vague call or cold cancellation email. "Make it clear that what you do is for the good of the couple and not as a punishment toward the vendor," says Leatherdale. "No matter how mad you might feel."
Be Patient
Please keep in mind that wedding professionals are primarily small businesses, and any deposits you've paid have probably already been used to keep their businesses (and lives) afloat. "It's doubtful that your funds are sitting in an account, ready to be returned in the blink of an eye. If your vendor agrees to refund you any amount, please give them a grace period to do so," says Larissa Banting of Weddings Costa Rica. "If they're offering a payment plan, try to work with them. Most businesses are facing a serious cash flow challenge and can't refund right now."
Remember Why You're Doing This
No matter how the breakup goes, take a moment to put things back in perspective. "Being upset doesn't make you any 'Zilla.' It makes you human," says Altendorf. "Once you've fully embraced every emotion, take a deep breath and a few minutes to remember why you're in this position in the first place—you're ready to marry the love of your life, and while this virus might change the when, it can't touch the why." It is acceptable for your celebration to become more prominent, smaller, or just completely different based on this new landscape, so get excited about what's to come. "Nothing about this is fair or enjoyable for anyone, but one fact remains—you are getting married," adds Altendorf. "When you're ready, let the pain and frustration of this major shift fade and allow yourself to look forward to the important things that lie ahead."
How to Cancel a Photography Contract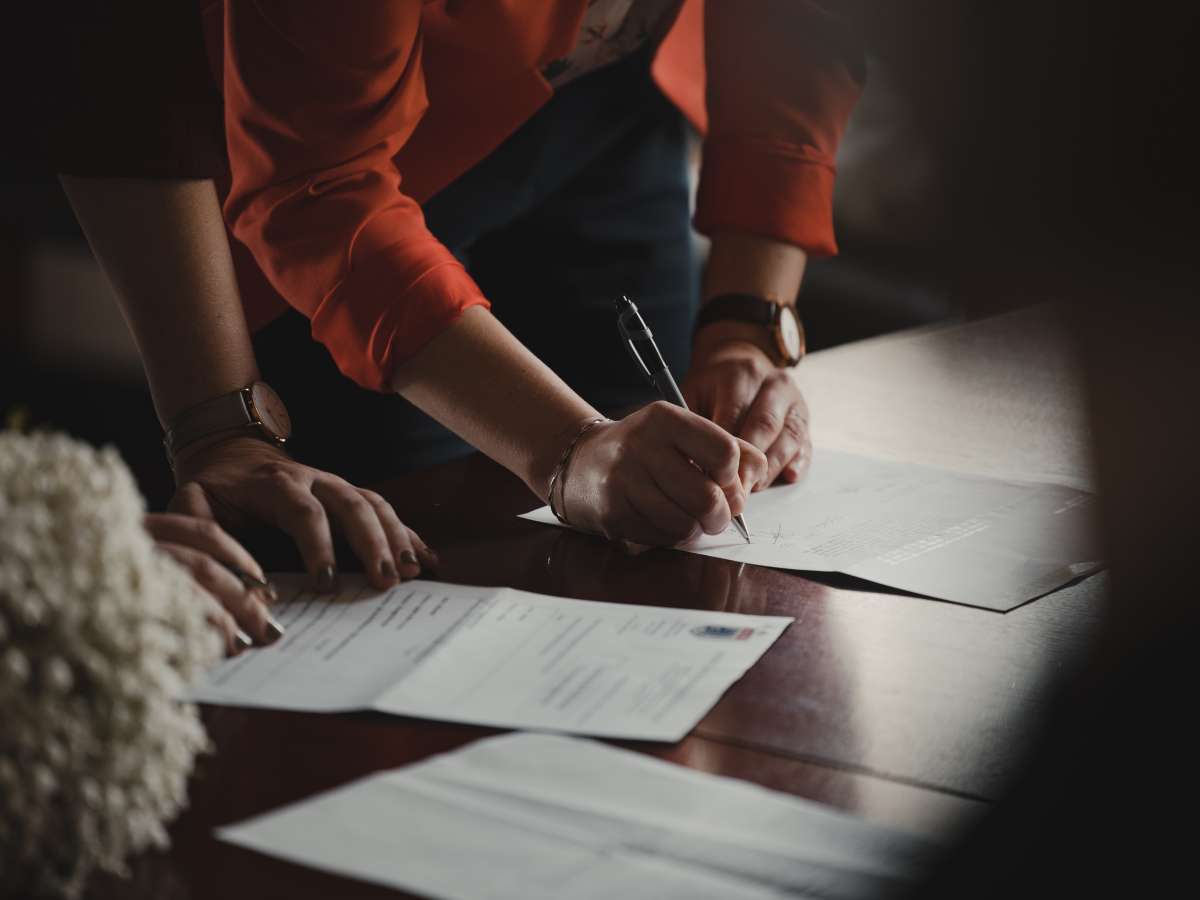 Contracts are not only used to enter into business agreements and carry out transactions but they are also used to cancel those agreements legally and carefully. To ensure the right to cancel, you'll want to include a cancellation provision in the contract's terms and conditions. Here, the contract should spell out how either party is to go about cancelling its agreement.
Terminating a contract is serious business and should be handled carefully. Without considering the legally binding aspect of a deal, you could quickly get yourself into trouble. Many entrepreneurs don't fully comprehend the importance of proper contract termination and all the appropriate steps. Small-business owners never want to lose business for any reason, but it is bound to happen. Whether something comes up in the client's life or the photographer has a conflict, sometimes there is a need to terminate the contract. Things happen.
The best course of action for cancelling any form of business contract is to follow the steps detailed in the agreement itself. Even if those steps seem simple, it's always a good idea to contact an experienced business contract attorney. He or she can make sure you don't miss anything and remain above the law in all your actions. You never want a contract to backfire or to cause the loss of profits or business. Cancelling a contract is a natural process, and many small business owners are not aware of all the steps that must be taken. Whether a business is slow or booming, no one likes to see a company walking out of the door. But, inevitably, it will happen. Some clients are just too demanding or mean to work with; or, life happens, and one party needs to be released from the contract.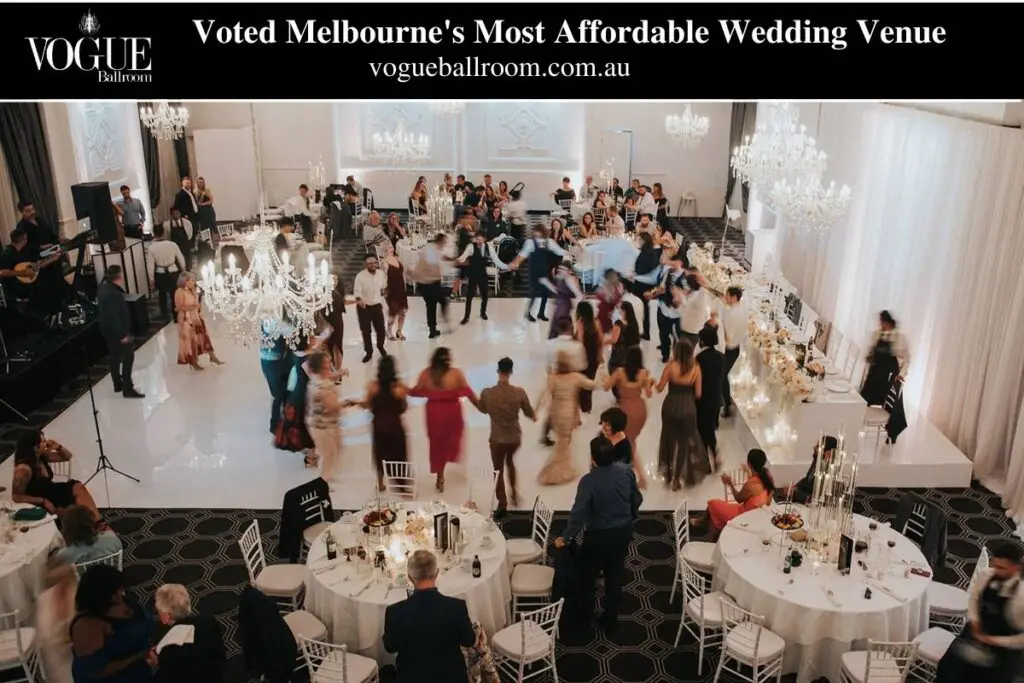 Mutual Cancellation for a Photography Contract
Mutual cancellation is a good situation for the parties involved in a contract because it means they both want to terminate the agreement. This type of contract cancellation can still lead to legal issues. However, it tends to be easier to handle, as both parties want to accomplish the same goal.
When a client in a wedding photography contract needs to cancel for some personal reason, such as the groom being deployed unexpectedly with the military, or the bride calling off the wedding, the photographer can quickly agree to a mutual cancellation. If there's no wedding to photograph, the photographer has no reason to cling to the contract. Here at Cosmopolitan Events, we have compiled an exclusive list of Melbourne Wedding Photographers to help capture your special day.
When there is a mutual agreement to terminate a contract, both parties agree to release the other of its obligations. The deal is dissolved between the client and photographer, and both can move on. No matter what scenario presents itself, you and your client may ultimately be forced to cancel a contract, meaning that you both agree to release each other of responsibilities and go your separate ways. Hopefully, you have a signed contract that you utilized to start the photographer/client relationship. Thereby, it is best practice to end the relationship in writing. You can use a document entitled "Mutual Release and Rescission of Contract" or a document entitled "Cancellation of Contract".
Frequently Asked Questions
Hopefully, you have a signed contract that you utilized to start the photographer/client relationship. Thereby, it is best practice to end the relationship in writing. You can use a document entitled "Mutual Release and Rescission of Contract" or a document simply entitled "Cancellation of Contract".
If a payment constitutes a deposit, then the general rule is that the deposit is non-refundable upon breach of contract. As such, if the buyer fails to perform the contract or pulls out of the purchase, the buyer has no right to the return of the deposit if the seller terminates for the buyer's repudiatory conduct.
A retainer fee is a payment made to a professional, often a lawyer, by a client for future services. Retainer fees do not guarantee an outcome or final product. Portions of retainer fees can be refunded if services end up costing less than originally planned.