If you are considering commissioning two photographers to shoot your wedding, you're not alone!
Over the last few years, both the number of photographers working as a team and second shooters' demand has increased considerably. This is primarily due to a shift in the basic requirements of many couples planning their weddings. Looking for a Wedding Photo Company? Look no further. Cosmopolitan events has compiled an ultimate list of wedding photo companies to help you choose.
Planning Roles Are Becoming More Equal
More than ever, both partners are taking an active role in the wedding planning process. In turn, wedding suppliers are increasingly targeting both brides and grooms. 
It's a long-standing stereotype that a groom's only role is to turn up on the day. This, however, is changing. Suppliers are more proactive in ensuring that their marketing is more inclusive. This is likely due to a shift in the services being requested by couples. More than ever, the limelight is being shared between both partners. Photographically speaking, this has meant that the number of teams requesting coverage of both partner's preparations has risen tenfold.
Coverage of Both Partners Preparations.
Coverage of both of you makes your gallery feel that bit more complete. It's lovely to look back through and see what you were each getting up to in the lead-up to your ceremony. If you're planning to give each other gifts, it's a great way of seeing their reaction as they read your letter or card. They're moments you'll never get back. Additionally, loads of gorgeous natural stuff happens during the preparation stage. It's also one of the only times you won't both be surrounded by guests.
 Sometimes, if you are getting ready at the same venue, a single photographer can flit between both locations. Usually, this would rely on fairly strict timelines to ensure that nothing important is missed. Not every couple has the option of getting ready at the same venue, however. Additionally, strict timings are rarely advisable as it's not uncommon for things to overrun in the morning. As much as we feel photography is essential, your day is not about photography. Having two photographers shooting pre-ceremony will usually make things more relaxed if you're after the coverage of both of you.
Coverage of the Entrance and Reaction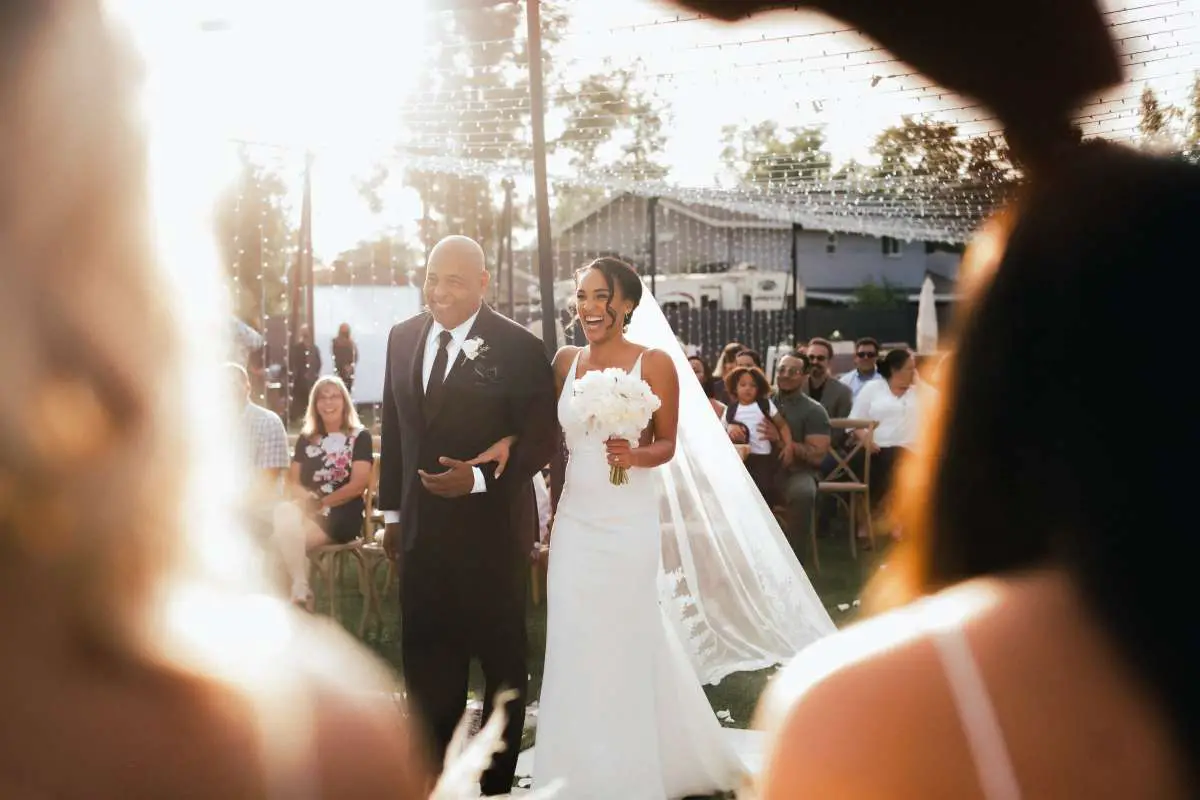 As long as there are no photographic restrictions in place, having one photographer at the front and one at the back is priceless. It means both the entrance and the reaction from their partner can be documented. Assuming you're sticking to the tradition, of course- you could always opt for a first look instead.
That moment is one of the main reasons our couples tell us they've opted for a two-person team. They view it as being incredibly important. If you do too, hiring two photographers could be something worth considering because even the best photographers in the world cannot physically be in 2 places at once.
Organization
Having two photographers means that things such as your formal group photographs can be organized to near perfection. While one is setting up and shooting, the other can be gathering the next set of guests required for a picture. This minimizes the amount of time needed for photos overall. It also tends to make the whole process that little bit more seamless and hopefully a little more enjoyable for everyone involved.
Having two photographers is also super helpful if you don't have a toastmaster or coordinator on the ball. Most of our couples don't, preferring a more relaxed, free-flowing approach to their day. Someone needs to be able to time manage, though. While, strictly speaking, this isn't the photographer's job, when there are 2 of you, it makes it that little bit more accessible to clock watch. If necessary, we can help get things moving if needs be without leaving a gap in your coverage. You'd be surprised by how many venues don't have someone to do this and how often we're required to shuffle things along.
2 Sets of Eyes and 2 Pair of Hands
As the saying goes, two heads are better than one, and photography is no exception. As referenced above, even the best photographers in the world cannot physically be in 2 places at once. Having two photographers means that we can be in two different locations, capturing different things. For example, while one is photographing the details and decorations that you've agonized over for months, the other can be outside capturing the natural stuff that you love. Interactions between guests, giggles, games, and the other fun stuff. Additionally, during speeches, one can focus on the top table, while the other focuses on guest reactions.
You could then argue that three heads are better than 2 and 4 are better than 3. With just 2 of you, though, it strikes a nice balance between having an extra level of coverage while still being unobtrusive. This also comes in real handy when the time arrives for your couple's photos. If we want to get creative and produce something unique, things become a lot easier with 2 of you on hand. There's always someone who can hold veils, proof dresses, understand the photography mumbo jumbo, control lights, sort off-camera flashes, or run back to the main kit bag if needed. There's also someone for you to chat away to throughout, providing a welcome distraction while you're being photographed. So if you're not keen on being in front of the camera, contrary to what you might think, having two photographers could help you feel more at ease. There won't always be two sets of cameras on you at all times. It's about striking a balance to capture the best results—a good photography team values quality over quantity.
2 Different Perspectives
Although no doubt you'll want two photographers who work similarly, having two different perspectives can be so beneficial and provide a whole other dimension to your coverage. No two photographers will look at a scene and see it in the same way.
A Photographer of Each Gender
To some couples, this is important. Sometimes it's a cultural thing, and sometimes it is a personal preference thing. Not all photography teams will work as one male and one female, though, so investigate before booking if this is important to you. We know that several couples have mentioned that they feel much more comfortable knowing that the bride is being photographed in the morning by another female, for example. All photographers should be professionals, so really, gender shouldn't be a deciding issue when considering who to hire for your wedding (so long as the work is good). Adding to this, I have lost count of the number of times I'm asked for opinions on makeup or how often I've needed to assist brides with toilet duties. Again these things are not strictly a photographer's job but one that most will gladly assist with. Why? Because we want your day to be perfect for you, and we'll help in any way we can. It comes back to having that extra pair of hands, I guess. 
When Do You Need Two Photographers?
It's hard to be in two places at one time; even as a photographer who's done their due diligence and asked their couple to give them painstakingly detailed timings, things always come up to thwart a photographer's efforts to capture it all. Traffic is one of those significant problems where the solo photographer ends up sitting behind a tractor on a single track country road when they could be shooting unforgettable moments of your day that are just going un-captured. You might, as is sometimes the case, be getting ready two towns apart from your husband or wife too be and there's a physical impossibility in your photographer capturing both of your morning preparations and all the fun photos that come with it. A solo photographer may choose to capture the bride, as 'she's more important. But what about when there are two brides, or two grooms, who takes precedence? And why should a groom just be left as second billing? It's as much about him as it is about the bride! Looking for a wedding photographer in Melbourne? Look no further. Cosmopolitan events has compiled an ultimate list of wedding photo companies to help you choose. 
These problems can disappear with two photographers. Two professionals who can split up and overcome those traffic problems, overcome who gets the bulk of preparation photos, and take control of all the other times when one photographer may end up having to make difficult choices about what moments to capture from your special day.
We're, of course, not saying a solo photographer isn't enough, that's ludicrous, and there are hundreds of excellent solo photographers out there doing a fantastic job every day. But there are times when having two makes things so much better for you and the photos you get back after your wedding.
We Are Capturing Both Sides of the Story.
As we said above, it's about two people, not one. It's incredible to see how two people come together on their wedding day, and both of you deserve to be a part of that story.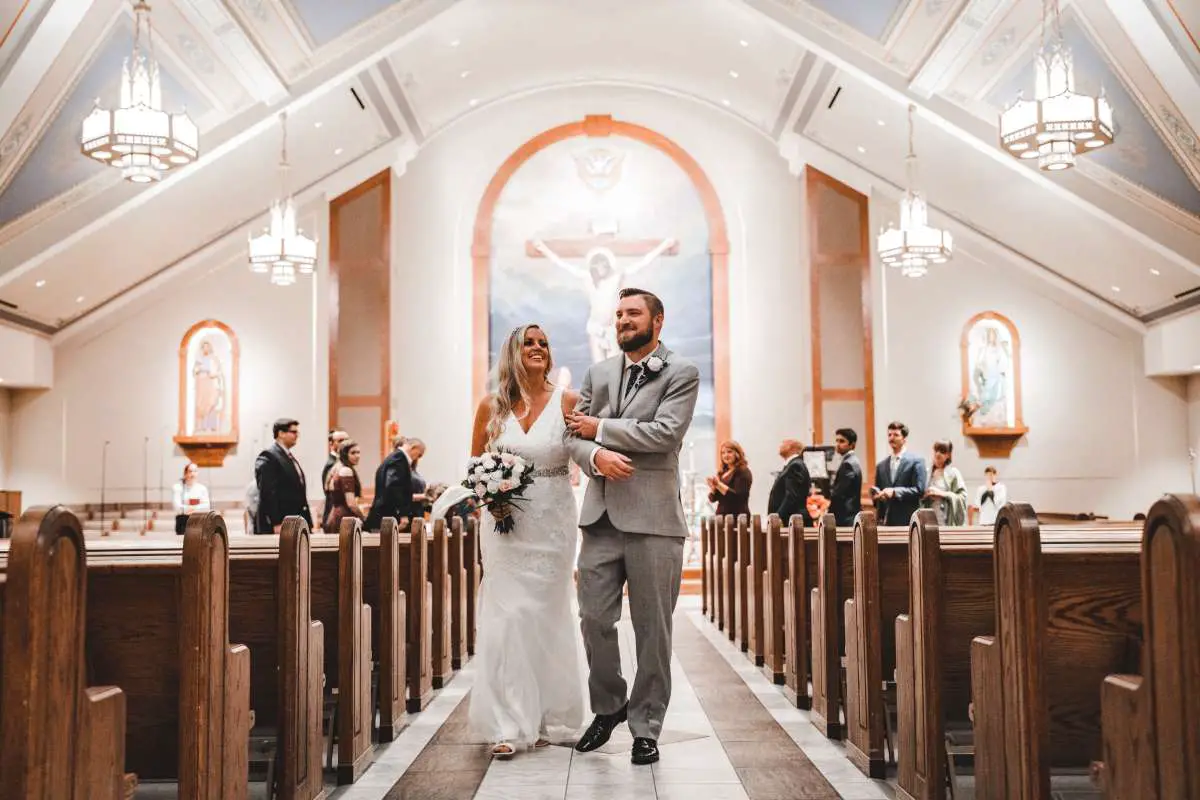 Those Hard-To-Reach Shots.
Sometimes, there are photos that you expect your photographer to get that can end up being a nightmare for your photographer. The first kiss is one. It's a moment that's over in a flash, and all it takes is a vicar or registrar to take a step in the wrong direction, and a photographer's view is completely obscured. No worries, two photographers equals two angles… that photo is in the bag!
Keeping it Low Key
Speeches are always a great time for getting a great range of inspirational photos. There's always plenty of laughing, crying, cringing, and love. You don't want a photographer wandering around in the middle of the room, blocking your guests' views and being a general distraction. With two photographers, they'll divide the room up and be much more discrete, enabling them to capture more of the real emotion.
Things You Never Know Happened.
You might be chatting with your mum and your Great Aunt Norma, who is 96, which makes for some gorgeous photos across the generations, and you'll treasure them forever. But what you might also like capturing is your dad and your uncle having a rip-roaring time playing twister out the back! The thing is, you never knew that happened until you get your photos back and truly see where the value of that second photographer comes in.
Dependability
You want some photos of everyone on the vintage bus you hired to take everyone from the ceremony to the reception, but your photographer drove to the ceremony, so you need to move to the reception. We don't need to tell you why two photographers make sense anymore, do we!?
The benefits of having two photographers come down to having the reassurance and faith in your photographers that everything you want capturing will be charged. Many solo photographers often advertise that they provide a 'second shooter,' which will help cover all the moments and eventualities that may come up. Still, it's always worth asking just who their second shooter is, how much experience they have and whether they're just a glorified bag carrier. Often with husband and wife/couple photography duos, they are each a 'main photographer' in themselves. Neither takes a backseat, each can take the lead of capturing your wedding, and each brings their wealth of experience with them. You may find these types of photography duos to be the best bang for your buck as well if two photographers are what you need as it's not an additional extra; it just comes as standard. They also come with that added reassurance that they'll shoot in the same style as each other (as opposed to a 'hired in' the second shooter who may have a similar manner). This is a real bonus when considering what would happen if your solo photographer became ill/couldn't make it to your wedding; with a duo, there's always someone who will produce the same style of photos you initially fell in love with when you booked them no matter what happens!
Of course, if your wedding is small or short, you only need one photographer. And if you have your heart set on a solo photographer, you should go with your gut and book them! There are just some occasions when the extra assurance is worth more than what you paid for it!
Things might not be that simple; let's look at the advantages and the key disadvantages, starting with some definitions.
A second photographer is exactly that, someone that is just as skilled as the first photographer. They will typically take the lead from the first photographer to have the experience, relationship, and vision for the photographs. Still, they are more than capable of any shot asked if the first photographer can communicate well enough. They will also shoot from their perspective and be as visible as the first photographer. They usually don't edit their photos; that's usually left to the first photographer.

The Photographers Assistant is probably learning the job, they might be new to weddings, but an established photographer or have gone straight into marriages. Technically, there will be no shooting done by an assistant; they will follow the photographer's lead, very rarely though they will not take at least a few shots, these won't be any of the important ones more likely to be in a documentary style.

A lighting assistant is a lot more prominent; they assist the photographer with their off-camera flashes/led or any other form of non-natural light. This job, when done correctly, is a pretty hard one; after all, lighting is one of the critical parts of making a photo great.
Sometimes you'll find a 'second' that is well versed in all of the above. They can rarely fulfil all the requirements, but they do exist!
You Don't Need a Second Photographer Unless;
You want both groomsmen prep and bridal prep shooting

You're getting married at a huge church (and I mean monumental)

The timing on your day is stringent and doesn't allow much time for photos

You have a huge amount of guests, over 200

You want lots of couple shots and have arranged a large portion of time for these (the second photographer can then stay with the guests)
If you are leaning towards hiring two photographers, there are some key things that you should consider.
Make sure you hire a photography team. (OR ask your primary to only book a second shooter who's also a professional photographer of equal quality and experience.) You will not be able to book two separate photographers and have them both turn up on the day. This is generally against the T&Cs stated in most photographers' contracts. If you do this, you could end up in a situation where one or both photographers leave. This is a big no-no.

When hiring a photographer or booking a second shooter, make sure that both photographers are professional photographers. They should be equally as good and have a similar level of experience. It sounds obvious, but don't make the mistake of assuming that this will be the case. Sometimes a photographer will offer a "second photographer" but bring along their wife, sister, son, boyfriend, etc. and call them a second shooter. Every single day on wedding photography groups, photographers are offering the opportunity for other photographers" to work for them for free to gain experience. This is not what a second shooter should be. There's no sense in having two photographers if you're getting just one and an uninvited guest with a camera.

Price. Hiring 2 photographers are likely to be more costly than just having 1. Again it seems obvious, but it's something many people don't think of. Two people need to be paid, so costs increase. Using a photography team who are also a couple may be cheaper overall. This is because a husband and wife type team is more likely to share the same set of expenses, household bills, etc. Therefore there won't be two different businesses to sustain to cover the overall fee. A lone photographer who looks to hire a second photographer will need to cover their expenses and then pay someone else.
The Most Important Take-Home Point
Always remember that having one good photographer is far, far better than having two mediocre ones. Invest as much as you possibly can in your wedding photography and see what you can realistically obtain for that amount. If it only buys you, one good photographer, go with that. There's no point in having two sets of rubbish pictures when you could have had one good scene. Looking for the Best Photographers in Melbourne? We have compiled an exclusive list of some of Melbourne's best photographers to capture your special day.