Wedding photography is a type of commercial photography which covers weddings. Wedding photographers take images of brides, grooms, and the wedding party. They also shoot photos of other events related to weddings.
While many wedding photographers schedule an official shoot, before or after vows are exchanged. Other wedding photographers also shoot pictures of the events leading up to the wedding or vows' exchange. These services might include photographs to be used for engagement announcements/thank you cards or photos of the rehearsal dinner and reception. Check out our extensive list of Wedding Photographers in Melbourne to help capture your special moments.
As a career and profession, wedding photography has the potential to be a lucrative field. Once you are established, you can make a great living working less than 40 hours a week if you so choose. Anyone who wishes to become a professional photographer must understand that they have specific responsibilities when taking photographs of an event that is both as special and as unique as a wedding. Nevertheless, specific guidelines can help amateur photographers achieve good results when photographing at a friend's wedding. However, it must be stressed that these guidelines cannot and will not make anyone into a professional photographer.
Wedding Photography Tips for Beginners and Amateur
Every photographer has his or her style developed over time; don't expect to have a photography style without the experience to create your style. It would be incorrect of me to pretend that there are any shortcuts to experience. This being so, we will not endeavour to explain the technical side of photography but assume that you'll be using your DSLR camera in the fully automatic mode and recording your images as JPEG files. If, however, you feel more confident and wish to use either aperture priority, shutter priority, or the manual modes on your camera (and even shoot in raw), then ensure you are fully proficient as a photographer before taking control of these settings on your camera.
Start Small
At some point, you will need to put aside any trepidation and shoot your first wedding. Many budding photographers practice their craft with other types of events first and then look for jobs online. Sites like Craigslist can give you a user-friendly format to find employment without needing too much experience.
Prepare the Contract
You must produce a (written) agreement between yourself and your clients. You can do a basic online search of free templates or ask a mentor photographer for a sample of the contract they use. Never shoot a wedding or event unless you have an agreement signed between the responsible parties.
This type of agreement can protect you against lawsuits and complaints, as it will lay out precisely what you will do and the turnaround time (say, to produce photographs). If you know that you tend to run late or procrastinate, be sure to state that you will keep the parties apprised about any delays in producing the finished product (photographs). Also, list how many pictures they should expect and what parts of the ceremony, etc.
Create a Shot List
Ask the Couple precisely who and what they want to be photographed to give you a guide on the big day so that you don't forget anything crucial that will inhibit the Couple's happiness with your photos.
For example, the bride may want photographs of the father/daughter dance, cutting of the cake, etc. Ensure that you ask them to review the shot list in advance, as that can minimize disagreements after the event or about the content of your work.
Get the Couple to think ahead about the shots that they'd like you to capture on the day and compile a list so that you can check them off. This is particularly helpful in the family shots. There's nothing worse than getting the photos back and realizing you didn't photograph the happy couple with grandma!
Look for Family Photo Coordinator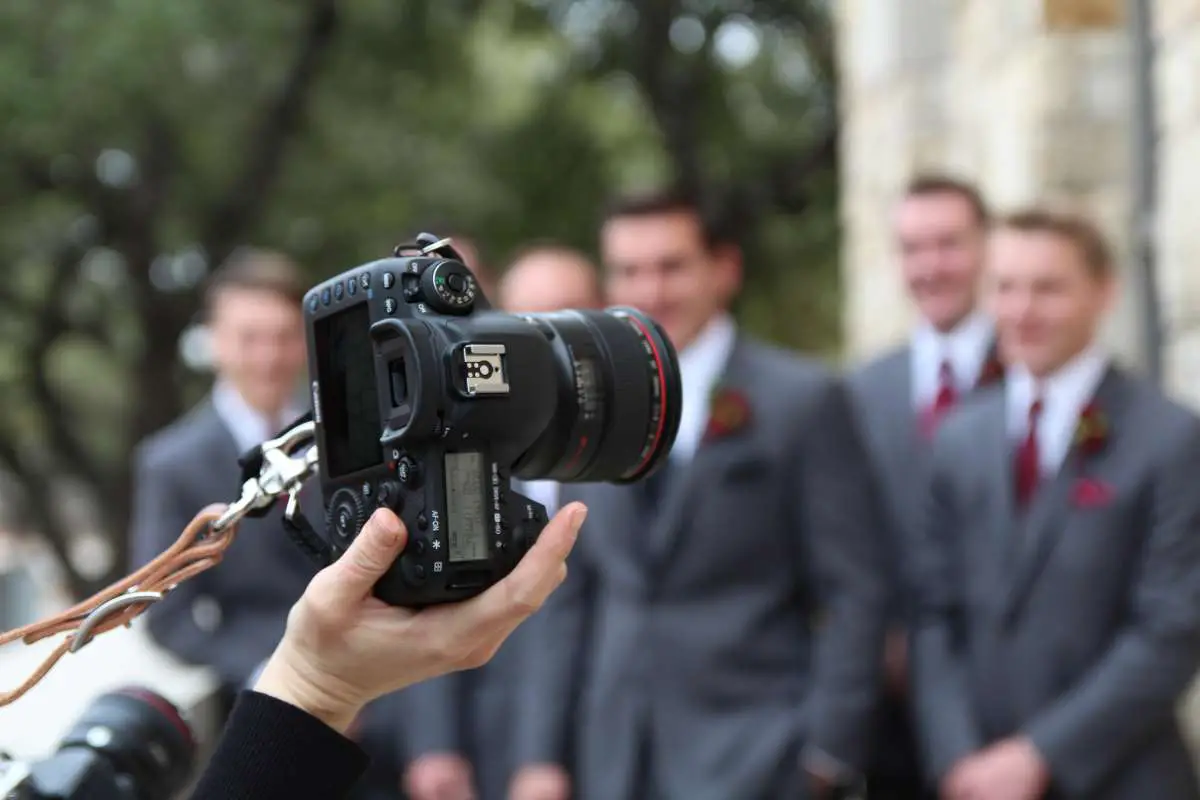 The family photo part of the day can be pretty stressful. People are going everywhere. You're unaware of the different family dynamics at play, and people are in a 'festive spirit' (and have often been drinking a few spirits) to the point where it can be pretty chaotic. Get the Couple to nominate a family member (or one for each side of the family) who can be the 'director' of the shoot. They can round everyone up, help get them in the shot and keep things moving so that the couple can get back to the party.
Invest in a Flash
It is essential to invest in a flash since you cannot guarantee that outdoor or indoor events will have the best lighting. Weddings can be held at all times of day/night, and owning a flash will maximize your ability to take perfect shots if you are shooting inside or on a cloudy day, the Couple whose wedding will appreciate clear, well-lit photographs.
Consider your Outfit
Since weddings are often formal affairs, consider your wardrobe. While it isn't advisable to overdress or wear uncomfortable dress shoes, choosing all black and wearing matching black (comfortable!) shoes are the right choice. Wearing one colour (such as black) will help you appear formal, which is expected for photographers.
Don't Skimp
People pay wedding photographers a lot of money. Even for more minimalist weddings, the photographer's role and the fee are often prioritized. Since so many people entrust you and your photos, be prepared with extra batteries, memory cards, various lenses, and maybe even a new camera body.
While some of this will come with experience, additional gear will protect you when things go wrong. Be sure to back up your images, as the wedding won't have a do-over if something does misfire.
Consult with the Officiant
The officiant might be a family member, friend, or religious figure (such as a minister, etc.). Some officiants do not want photographs taken during the exchanging of vows or at other times during the ceremony.
If there are any limitations, it is best to know in advance. Whatever you find out, communicate this to the Couple, so they are prepared and in agreement.
While you might be nervous before your first wedding shoot (or even the initial 10), the most anxious people will probably be the bride and groom. As the official wedding photographer, your role is to show up and do your best! The more prepared you are and better at communicating, the better the experience and end product. 
Scout the Location
Visit the locations of the different places that you'll be shooting before the big day. It is beneficial to know where we're going, have an idea of a few positions for shots and see how the light might come into play.
As a wedding photographer, you must understand the wedding venue. This may require visiting the forum before the wedding or arriving before the wedding party to look around and find the best places for the photographs. Try to meet the bride and groom at the venue before the wedding day to take some pre-wedding pictures.
Understanding your location will also help in the event of bad weather. For many people, the weather is the one thing that they feel will ruin their wedding photographs. However, if we understand our environment, we can ensure that we can produce remarkable images by using our imagination and our environment to the most significant effect, even in bad weather.
Don't forget that the Couple has often gone to great lengths to choose a beautiful wedding venue, and they understandably expect to have photographs that reflect this beauty. Try to capture the detail of the day both in the architecture and the wedding venue's grounds. It is also essential to capture the decorations, those chosen by the Couple, that makes their wedding different from every other. This is another reason why arriving before the wedding party may be helpful; it may give you time to take those photographs that may otherwise be forgotten.
Consider Your Equipment
If you're photographing a friend's wedding, it would be miserable if that friendship was spoiled because you lost the images or missed photo opportunities. My advice would be to ensure that you have two cameras available to you. Perhaps you can borrow one as a spare, or maybe it would be better to hire a camera, but you must have a backup if there is a problem. Ensure you have a memory card that will not be filled up in the first 20 minutes. People with expensive cameras often run out of space on their memory card and are unable to continue taking photographs.
When using a flash, it's essential to use a flash diffuser. Most churches and registry offices have pretty low light levels. You're rarely allowed to use flash during a ceremony. Use a tripod or monopod and a fast lens with image stabilization. If you're allowed to use flash, consider bouncing the flash off the ceiling or walls, but remember that if the ceiling or walls are a coloured surface, you will add a colour cast to the picture.
When shooting outside after the ceremony or formal photography, you may need your flash to fill in the shade. It can be helpful even when you are shooting in daylight, particularly in an area that's backlit or when the sun is causing harsh shadows. Remember to reduce the power of the flash to prevent the highlights from being blown out. Looking for a Wedding Photo Company? Look no further. Cosmopolitan events has compiled an ultimate list of wedding photo companies to help you choose.
Preparation is key
So much can go wrong on the day – so you need to be well prepared. Have a backup plan (in case of bad weather), have batteries charged, memory cards blank, think about routes and time to get to places and get an itinerary of the entire day, so you know what's happening next. If you can, attend the rehearsal of the ceremony where you'll gather a lot of great information about possible positions to shoot from, the lighting, the order of the ceremony etc.
Set expectations with the Couple
Could you show them your work/style? Find out what they want to achieve, how many shots they want, what key things they want to be recorded, how the images will be used (print etc.). If you're charging them for the event, make sure you agree on a price in place up front.
Turn off the sound on your camera.
Beeps during speeches, the kiss and vows don't add to the event. Switch off sound beforehand and keep it off.
Shoot the small details
Photograph rings, backs of dresses, shoes, flowers, table settings, menus etc. – this help give the end album an extra dimension. Flick through a wedding magazine on the newsstand for a bit of inspiration.
Use Two Cameras
Beg, borrow, hire or steal an extra camera for the day – set it up with a different lens. Try to shoot with one wide-angle lens (great for candid shots and in tight spaces (particularly before the ceremony in the preparation stage of the day) and one long lens.
Be Bold but Not Obtrusive
Timidity won't get you 'the shot' – sometimes you need to be bold to capture a moment. However, timing is everything, and thinking ahead to get in the correct position for critical moments is essential not to disrupt the event. In a ceremony, I try to move around at least 4-5 times but try to time this to coincide with songs, sermons, or extended readings. During the formal shots, be bold, know what you want and ask for it from the Couple and their party. You're driving the show at this point of the day and need to keep things moving.
Learn how to Use Diffused Light
The ability to bounce a flash or to diffuse it is critical. You'll find that in many churches, that light is meagre. If you're allowed to use a moment (and some churches don't let it), think about whether bouncing the flash will work (remember if you bounce off a coloured surface, it will add a coloured cast to the picture) or whether you might want to buy a flash diffuser to soften the light. If you can't use a flash, you'll need to either use a fast lens at wide apertures and bump up the ISO. A lens with image stabilization might also help. Learn more about Using Flash Diffusers and Reflectors.
Shoot in RAW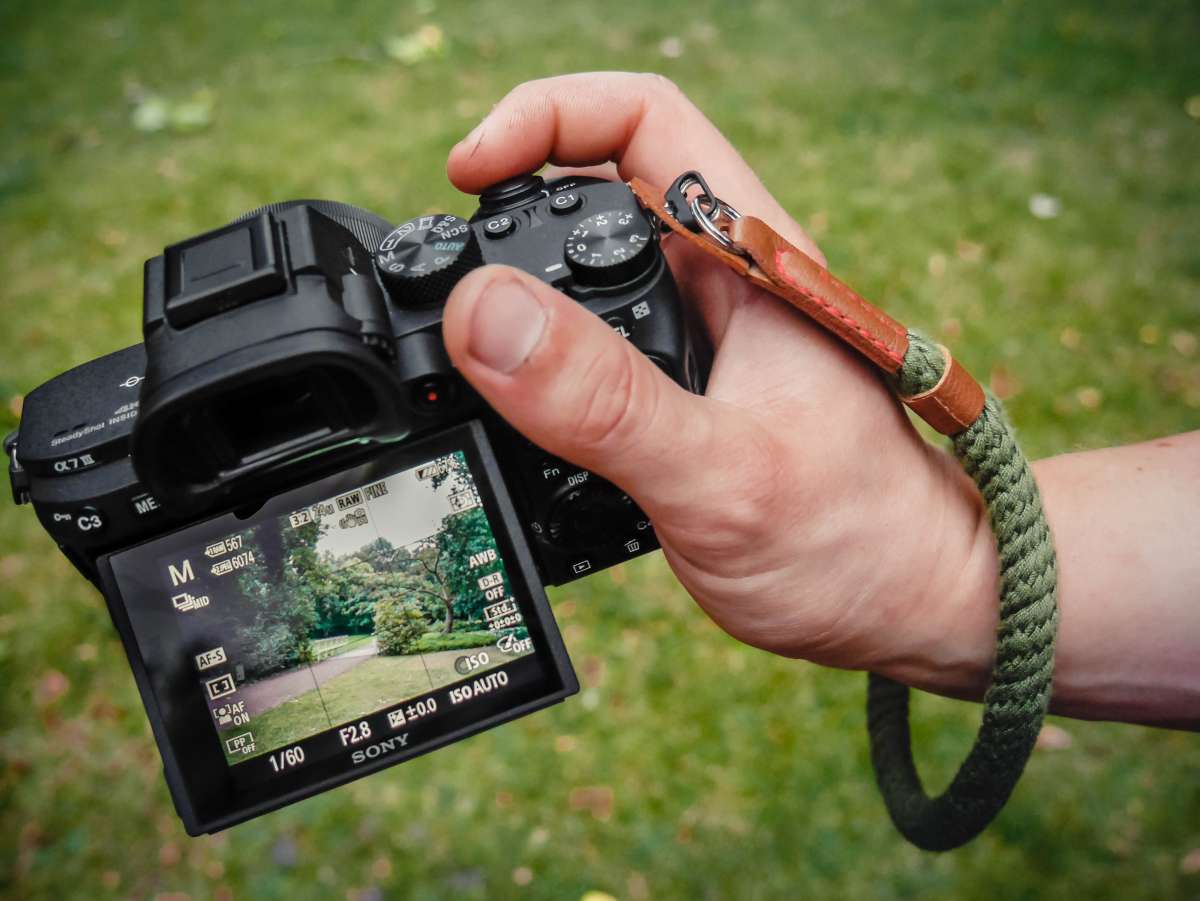 Many readers feel that they don't have the time for shooting in RAW (due to extra processing). Still, a wedding is one time that it can be beneficial as it gives so much more flexibility to manipulate shots after taking them. Weddings can present photographers with tricky lighting, which result in the need to use exposure and white balance after the fact – RAW will help with this considerably.
Consider Your Backgrounds
One of the challenges of weddings is that there are often people going everywhere, including your shots' backgrounds. Particularly with the formal photos, scope out the area where they'll be taken ahead of time looking for good experiences. Ideally, you'll be wanting clean rooms and shaded spots out of direct sunlight where there's unlikely to be a wandering great aunt wandering into the back of the shot. Read more on getting backgrounds right.
Don't Discard Your' Mistakes.'
The temptation with digital is to check images as you go and to delete those that don't work immediately. The problem with this is that you might just be getting rid of some of the more exciting and usable images. Keep in mind that images can be cropped or manipulated later to give you some more artsy/abstract looking shots that can add genuine interest to the end album.
Change Your Perspective
Get a little creative with your shots. While most of the end album images will probably be pretty 'normal' or formal poses, make sure you mix things up a little by taking shots from down low, up high, at wide angles, etc.
Group Shots
One thing that I've done at every wedding that I've photographed is an attempt to photograph everyone who is in attendance in one shot. The way I've done this is to arrange for a place that I can get up high above everyone straight after the ceremony. This might mean getting a tall ladder, using a balcony or even climbing on a roof. The beauty of getting up high is that you get everyone's face in it and can fit many people in one shot. The key is to get everyone to the place you want them to stand quickly and be ready to get the shot without having everyone stand around for too long. I found the best way to get everyone to the spot is to get the bride and groom there and to have a couple of helpers to herd everyone in that direction.
Fill Flash
When shooting outside after a ceremony or during the posed shots, you'll probably want to keep your flash attached to give a little fill-in flash. I tend to dial it back a little (a stop or two) so that shots are not blown out – but particularly in backlit or midday shooting conditions where there can be a lot of shadows, fill-in flash is a must.
Continuous Shooting Mode
Having the ability to shoot many images fast is very handy on a wedding day, so switch your camera to continuous shooting mode and use it. Sometimes it's the shot you take a second after the formal or posed shot when everyone is relaxing, capturing the moment!
Expect the Unexpected
One more piece of advice that someone gave me on my wedding day. 'Things will Go Wrong – But They Can be the Best Parts of the Day. At every wedding, something tends to go wrong with the day. The best man can't find the ring, the rain pours down just as the ceremony ends, the groom forgets to do up his fly, the flower girl decides to sit down in the middle of the aisle, or the bride can't remember her vows. These moments can feel a little panicky at the time – but it's these moments that can make a day and give the bride and groom memories. Attempt to capture them, and you could end up with some fun images that sum up the day well.
Remember that even at the best-planned weddings, things can go wrong. Always be ready to capture the amusement and tenderness of those moments. They can make the day unique. It may be the weather, it may be that the people hired to decorate the reception venue ran out of balloons, the best man mislaid the rings, or the flower girl decided she wanted her daddy—be always ready to capture those moments.
As the photographer, you are the bride and groom's eyes, but your eyes also see what they fail to see and capture those moments forever.
Wedding photography is about having fun; we're celebrating the beginning of the two people's new lives together as they are joined together in matrimony. Engage with the bride and groom so that they have fun and smile naturally because they are enjoying themselves. When this is achieved, there are no aching faces (from forced smiles); the fun will be reflected in the photographs that will form the final wedding album.
Have Fun
Weddings are about celebrating – they should be fun. The more fun you have as the photographer, the more relaxed those you are photographing will be. Perhaps the best way to loosen people up is to smile as the photographer. Here at Cosmopolitan Events, we have compiled an exclusive list of Melbourne Wedding Photographers to help capture your special day.