Does your mind go blank when it comes time to write a caption for your Instagram post? Or do you get stuck writing the same handful of clever lines? Listen up! We're here to help with these Instagram caption tips that will make caption writing a breeze. Stop wasting time mulling over what to write and get your valuable time back. These tips will help you create meaningful, attention-grabbing captions without the stress every time.
Yes, the promotional power of Instagram is almost second to none, especially for photographers and other creative professionals. It's super important to be seen posting regularly, showing off your best work to gather momentum and attract a new audience. But, you know, us photographers aren't always the best with words — that's why we take pictures, am I right? Looking for a Wedding Photo Company? Look no further. Cosmopolitan Events has compiled an ultimate list of wedding photo companies to help you choose.
So if you're wondering how best to write captions for your Instagram updates, then read on…
Instagram Captions for Wedding Photographers
Write in Your Brand's Voice
One of the best tips for writing captions is to do it in your brand's voice. What voice and tone do you use when communicating with your clients? That same attitude should carry to your Instagram captions.
If you're feeling stuck, refer back to your website copy or emails you've sent—it's all connected. You are keeping all communication in the same voice to make your brand stronger. Remember, you want to sound like you in your captions, not like any other photographer. You are your most unique and valuable asset to your business, so use it! Write a caption like you're texting it to your favourite client, and you'll be surprised by how well your voice comes across.
Tip:
After you write your caption, say it out loud. If it was awkward or hard to read, then it's going to come across that way to your audience. But if it sounds natural and flows well, then you have yourself a winner.
Put the Important Information up Front
This tip is referred to as not burying your lead in journalism—don't hide the necessary information. People scroll through their Instagram feeds fast; you only have a short window of time to grab your reader's attention, so make it count.
When writing Instagram captions, it's best to put the most crucial information at the beginning of the caption to get cut off. Once you've got their attention, Instagram viewers are more likely to click "more" on your caption to read the rest.
Make it Engaging
Despite the constant algorithm changes, one thing remains true: an Instagram post's engagement helps the post's longevity and reach. Because of that, it's essential to create captions that engage your new and long-time followers.
Lucky for you, this can be done in many different ways. The best way? End your posts with a call to action (CTA). Your CTA should prompt your audience to do something. Here are a few of our favourite Instagram CTAs:
Ask your followers a question and tell them to comment with their answer

Promote a new blog post

Promote an old blog post—hello, evergreen content!

Instagram is a social network—treat it like one by engaging with your followers.
Introduce Yourself Often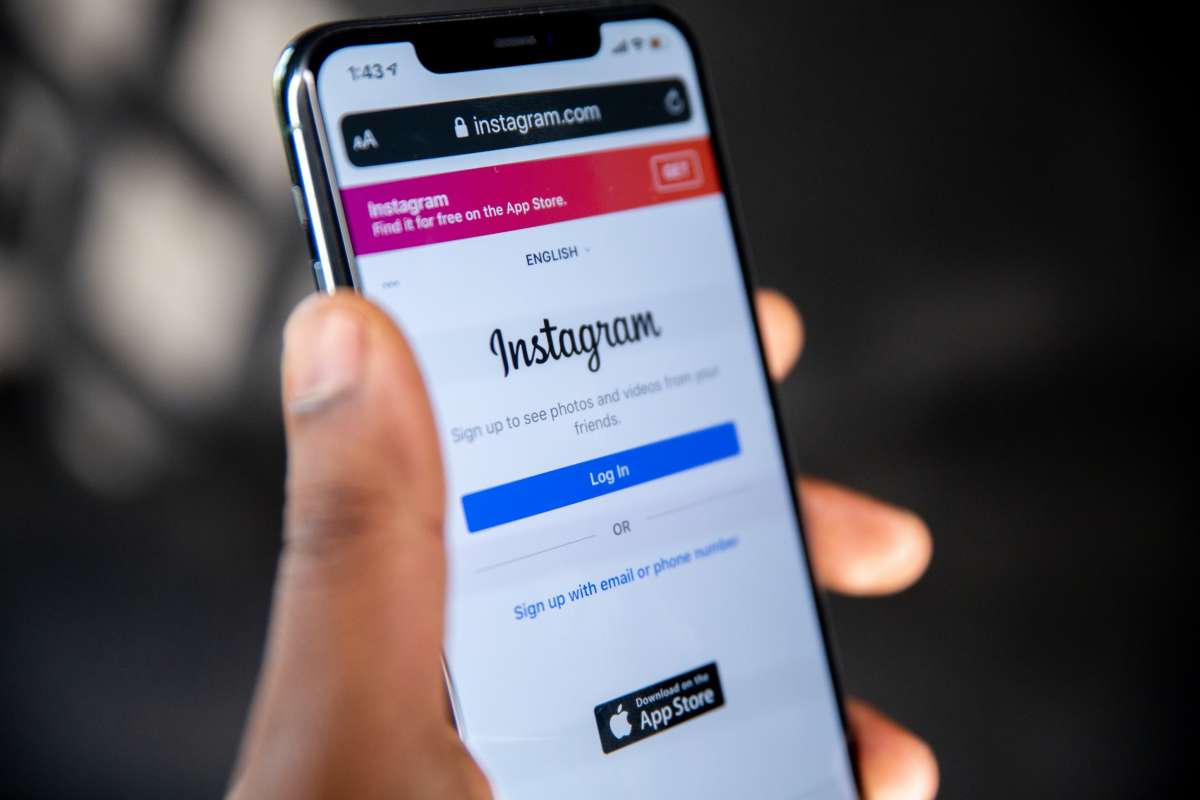 Wedding photographers are used to being the ones behind the camera, but that shouldn't be the case when it comes to Instagram. Create regular introduction posts by sharing a photo and sharing something about yourself with your followers. Whether you share something severe or silly, folks always enjoy learning more about their favourite photographers.
Not sure where to start sharing? Talk about how you got started in wedding photography, give five random facts about yourself, or tell a recent story about your travels.
Don't forget that Instagram is a social platform for your brand, so—as we said above—keep your brand's voice in mind. Give your followers a look into your life through an Instagram caption but be sure to stay true to your brand.
Write Then Edit
Writer's block loves to creep in when you're creating captions. The best way to beat writer's block is to write—seriously. Write the first ten words that come into your head even if they don't make a sentence. Then add another ten comments. Next, string them together and read back through them.
Your 20-word caption will probably make you laugh, but that's the point. Nonsense can sometimes be enough to beat writer's block, and it's always easier to go back and edit your caption once you've got something—anything—written down.
Relax
The last Instagram caption tip might seem simple, but it's the easiest one to remember. When all else fails, relax. Putting added pressure on yourself to create the perfect caption for every photo isn't going to make writing a caption any easier.
Instagram is just an app and doesn't need to have any control over how you feel. While it's an excellent tool for marketing your business, it's just that—a tool. Don't fret and enjoy the process of creating posts that engage with your audience.
Share Your Mission
Your business has a mission and a purpose!
You started your wedding photography business for a reason. You serve a specific niche in a particular location if you are a wandering destination photographer, also cool and still full of purpose! Be open about your mission when it comes to your Instagram Captions! 
Sharing your mission reaffirms your business's value and lets potential clients know that they are in the right place. The great thing about sharing your mission through your Instagram Captions is that it is an evergreen topic.
You can share your mission over and over again, and the topic will never sour! Set a caption with your business's mission on autopilot and schedule it to go live every 20-30 days on Instagram! Rearrange the wording if you are concerned about the caption going stale, and be sure to include a fun call to action at the end!
Share Your Brand's Experience
What is included in your brand experience? Do you offer a complimentary engagement shoot or bridal portraits? Are you known for your ability to capture golden hour no matter the season? Do you scout your couples venue or location in advance so you can compile the best spots for composition and light?
Humblebrag on yourself! Tell your audience all that and a bag of chips! For many couples, wedding photography is a significant portion and investment of their wedding day budget. It's also one of the few things they will cherish long after their wedding day has passed. It is a-ok to put that experience in the spotlight and tell the world what goes into the experience they are investing in!
Share Your Process
When should your potential couples begin their search for a wedding photographer? How many months in advance do you typically book your wedding photography clients? What is your cutoff date for last-minute booking weddings? Is it 60 days before the date of the wedding or 30 days before the wedding date? What about the delivery day? How long does it take you to edit, and how long after the wedding day can your couples expect to receive their gallery? Do you meet with your teams in person to go over printing options, or can couples expect to receive their gallery via email?
How can your Instagram captions work to educate couples in the beginning stages of their wedding planning process? What faq's, do you receive from inquiries that you can decipher right in your Instagram captions? What do they need to know about what is forthcoming in the process of working with you?
All of these swirling questions and answers can be constructed into excellent Instagram captions!
It's All About Your Couples
While putting the focus on the value you bring to the table and connecting with your audience on a personal level is super–crazy–important, let's not forget – it's all about your couples!
Tell their love story when you share their photos! Is there something special about the date of their wedding or the venue they chose? What about the bond they share? Do they have tons of inside jokes or a shared affinity for Dinosaurs? Keying into the small details that ignite their love story and sharing them with your audience shows your impeccable attention to detail, your ability to connect with your clients, and the focus you have for each couple you work with!
Sometimes It's About You
Have you ever heard the phrase, "People buy from people" Yes, yes, you have because you are people, and the chances are that you also buy unique products and services from other people, so I rest my case?
As a small business owner, your marketing should aim to build the all too important know, like, and trust factor. If you run your business solo or with a small team, that means putting yourself face first and caption first when it comes to Instagram (yes, even if you don't have a personal brand per se)
First, decide how much of your personal life you feel comfortable sharing. Then choose 3-5 specific themes or topics that you feel comfortable re-visiting over and over again. Your topics can be anything ranging from your family life, personal hobbies, daily walks, or a passion project of yours! Talk to your audience, not at them. Invite them in, show them how much you are like by opening up the doors to your personal life and inviting them in!
Share the Moment
As a wedding photographer, it's your job to capture the nuance, intimacy and unique story of each of the couples you work with. Love and romance; it's the most enchanting narrative to tell. That's why, when you're sharing your wedding portfolio on Instagram, you should use the caption to give the viewer an insight into the special moment you captured.
If the newlyweds have a remarkable tale about how they met or had a specific vision for how their special day should be, share it alongside your upload and bring your audience along in the journey. You could even quote the couple, either from something they said on the big day or in the meetings you had leading up to it. Of course, make sure you've asked their permission before doing so! At Cosmopolitan Events, we have compiled a list of the Best Photographers in Melbourne to help you choose who captures your magical day.
A Caveat Here: 
Don't forget that people flick through Instagram quickly, scanning their eyes over the content. Try to refrain from going on too much. Be concise but creative… and avoid sappiness where possible! It's poetic to share the moment, but it's off-putting to overshare.
Start a Conversation
Chances are, a number of your Instagram followers will be either planning their weddings or have recently been wed, so you should think about how you can use your captions to get their attention. Ask questions in your captions. This will encourage engagement with your posts, sending you higher in the elusive Instagram algorithm. The more people who see your content, the more followers you'll get.
If you're stuck for ideas, how about:
"I had the most amazing day photographing the wedding of [ ] to [ ]. Their neutral colour palette allowed the vivid floral bouquets to pop… what a dream to capture! What colour theme would you have on your wedding day?"
"This couple's fun and wild spirit shone through in their first dance. What song did you first dance to as newlyweds?" Then, when followers start replying, make sure you respond — you may find yourself in charming conversations, as well as improving your Instagram standing. Alternatively, don't be afraid to be truly candid. Say it loud and proud when you have days where you're struggling with the work-life balance or with your workload. So many other photographers will be right there with you and will appreciate your honesty.
Promote Your Skills
Lest we forget, the reason you're sharing on Instagram is to drum up more business. So, you'd be doing yourself a disservice if you didn't self promote.
Photo captions can explain the specific techniques you adopted to get the shot without getting overly jargonistic; you don't want to alienate followers by going too hard on the nitty-gritty detail. 
Explain how you set up the frame, why you chose to include certain elements and your artistic vision for the session. 
There's certainly a large photographic community on Instagram, and using popular hashtags in your captions will make you appear in broader search feeds. #weddingphotography #weddingday #weddingmoments #weddingceremony and #weddingstyle are all good wedding-specific hashtags to use. Whereas #bw_lovers #bw_photooftheday #portrait #portraits_ig #shotwithlove and #photographyeveryday are great to pull in more generalist photography fans. 
Take Your Time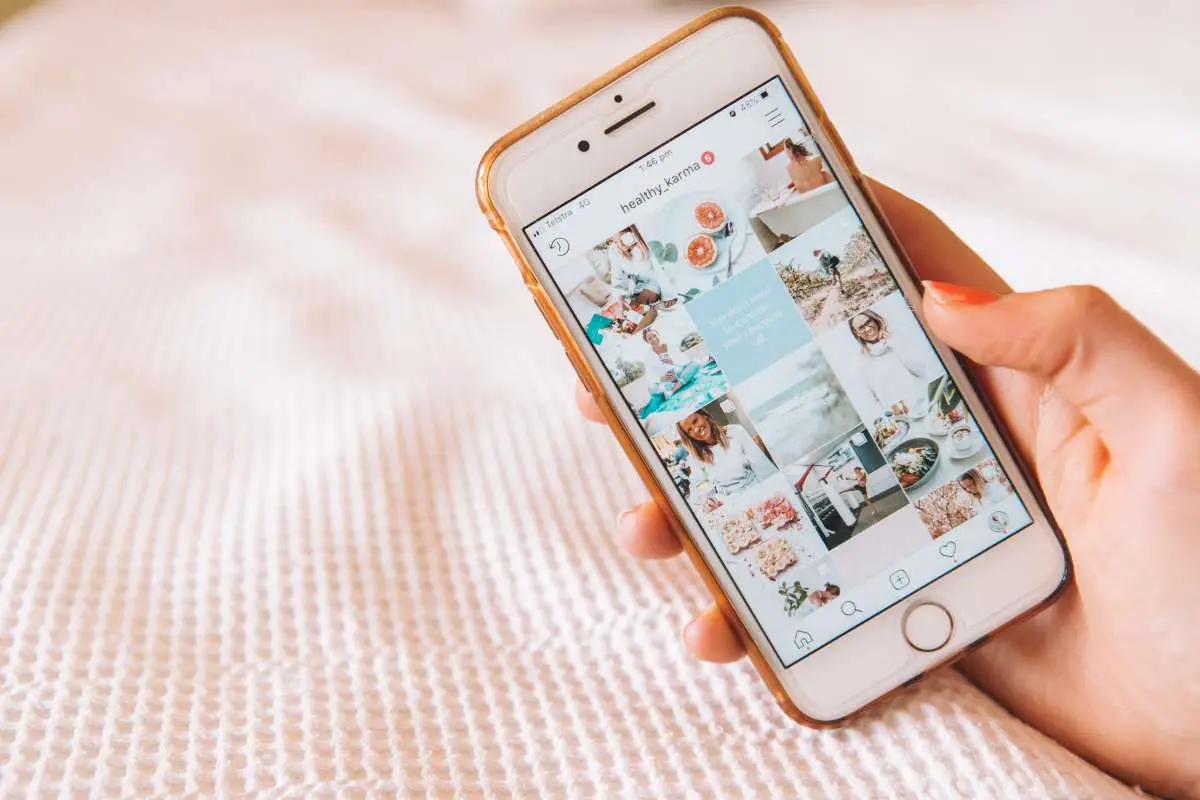 Don't feel like you need to rush the writing of your Instagram captions. Write them, edit them, write them again — especially if you're not a very confident wordsmith. 
A Tip: 
For prose that packs the most punch, place the most important words towards the caption's start, as everyone will see this regardless of whether they click 'read more or not. An enticing first sentence will leave followers wanting more.
If you're genuinely stuck for inspiration, there are (of course!) apps to help you out. Hemingway will aid you with grammatical errors, and clunky turns of phrase and Captions for Instagram and Facebook Photos provides an extensive library of ideas to springboard off.
Lastly, consider your overall feed design; play around with using long-form content in some captions and more snappy one-liners in others. This way, you can monitor engagement and ascertain which approach appeals most to your audiences. And ta-da, easy as that, you'll have compelling, impactful captions on all your Insta posts.
Instagram Captions Don'ts for Wedding Photographers
Let's get back to that mixed bag, shall we?
Crafting Instagram Captions that work for you can do wonders in booking new clients, growing your audience, building authority, and positioning yourself as a go-to in your niche. We've put together a few hard and fast rules for writing Instagram Captions for Wedding Photographers in this post, and we're going to kick it off with the what not to do's
Here are the four major 'no-nos' of writing Instagram Captions for Wedding Photographers:
Quoting a Song
This can be an easy 'go-to' when you are feeling stuck in the mud. A quick google search of 'Instagram captions for wedding photographers' will yield page after page of this exact advice.
Try to Avoid it at All Costs, and Here's Why!
It conveys absolutely nothing personal about the experience that your business strives to offer your couples.

Copying or quoting a song comes off as a half-hearted attempt to fill your feed. 

You are missing out on portraying what was unique about this particular couples wedding day (and I'm sure there were many memorable moments).

You've just missed another opportunity at connecting with a new audience, or better yet, a new client!
Reusing a Popular or Trending Phrase
Ever throw one of these in your Instagram Captions?
"Walking into the weekend like…."

"Twirling into the week like……"
How many times have we come across this exact caption regurgitated in the account after account? Reusing famous quotes or phrases that do not pertain directly to your business is another missed opportunity to deepen your brand's connection and book new clients. What about connecting with a new audience? Let's assume that a potential client found you through a niche based hashtag. Would you feel comfortable knowing that phrase was the first thing they read on your account? 
Our guess is – hard no.
Saying Nothing
Writing no caption at all does nothing to further your Wedding Photography's Instagram Marketing game plan. Posting a photo without a caption will leave your audience guessing what you were attempting to accomplish by sharing this particular photo. Say, what were you trying anyway? There is no way to know what was special about this moment you worked to capture, how you caught it, where you captured it, who this couple is. You get the idea! Your post dies right where it was found, leaving no room for engaging comments by those who saw it!
Contact Me to Book Now!
Straight up selling in caption after caption with no build-up, plainly doesn't work. How many times have you purchased something from Instagram that said 'DM Me Now To purchase'? Probably zero. How many times have you booked a new client after posting 'DM Me Now to Book'? Also, probably zero. Calls to action are not captions, and when used in captions, are to be used sparingly, make sense? Straight selling in captions will cause your audience to scroll by faster than you can turn on Netflix at the end of a long day. That scroll-by just lost your post engagement, which in turn lost visibility. Now that post is sitting on your feed, hapless and alone, leaving you wondering if you should archive it and go Instagram forever. Before you leave Instagram in your best Charlie Brown 'all I got was a rock' dismay, take heart! Here at Cosmopolitan Events, we have compiled an exclusive list of Melbourne Wedding Photographers to help capture your special day.