Because it's such a wide area of photography, it helps to divide the fashion genre into different types. As a fashion photographer, you can focus on doing just one or many of them. Each kind has a different scope, determining what you need and how you do it.
High Fashion Photography
This is the most notorious from all the commercial photographic genres that nudge the borderline with art photography. Fashion photographers are often showcased in museum exhibitions and are renowned worldwide.
In high fashion photography, you're not just selling or showcasing the clothes, but also the creative vision and style from fashion houses. You can leave reality behind and get wild as this type of photography usually needs a big production.
The stars are often top models or famous actors and actresses. The central concept here is to showcase the ideas and skills from all the creative parties involved: the fashion designer, of course, and the makeup and hairstylists – and don't forget, your own.
To shoot this type of image, you should use a full-frame camera or even a medium format if possible. This is because they are high budget productions where the quality needs to be the best, no matter the cost.
Often these photographs are printed for fine art exhibitions or high-end books, which also require a high level of detail and resolution to maintain the quality in print. Consider this photoshoot as movie production. It's not about convincing the average buyer to get this pair of jeans; it's about showcasing what you're able to do.
There's an entire team of professionals that collaborate for the concept to come together and display the final masterpiece. Because of this, you need to have a good network and team. You'll probably be working with a complex lighting setup and accessories.
Last but not least, you'll need to consider post-production to finish up the look or add special effects, depending on the project.
Alternative Fashion
An alternative fashion shot of a female model posing indoors in low light – fashion photography types. Everything that doesn't fit mainstream fashion belongs in this category. It's a tricky term to use. What makes up "alternative" today may become popular in the next few years.
Alternate Fashion photography tries to revive these lost trends. It is the genre of fashion photography that spotlights independent models and photographers who still love the style of the 1970s and 80s. They try to recreate and carry the past's feel using the mixed techniques of clothing, makeup, setting, and lighting. 
Past trends like Grunge, Gothic, and Hip Hop are popularly featured and mixing these trends and creating a new style is also encouraged in this style of photography. Such photography rarely appears in a mainstream fashion magazine and is published online, but sometimes it is featured exclusively in period movies and TV series.
These days, there isn't one subculture that dominates when it comes to alternative fashion. We're seeing a lot of individuals mixing and matching different styles. The alternative technique doesn't always appear in prominent magazines. But photography is still a big part of helping these trends spread.
It doesn't depend on traditional publications. Instead, it relies on alternative media and online sources. One of the most popular portals for alternative fashion is street style blogs. These sites document the current trends as they develop and evolve on the streets.
Editorial Fashion Photography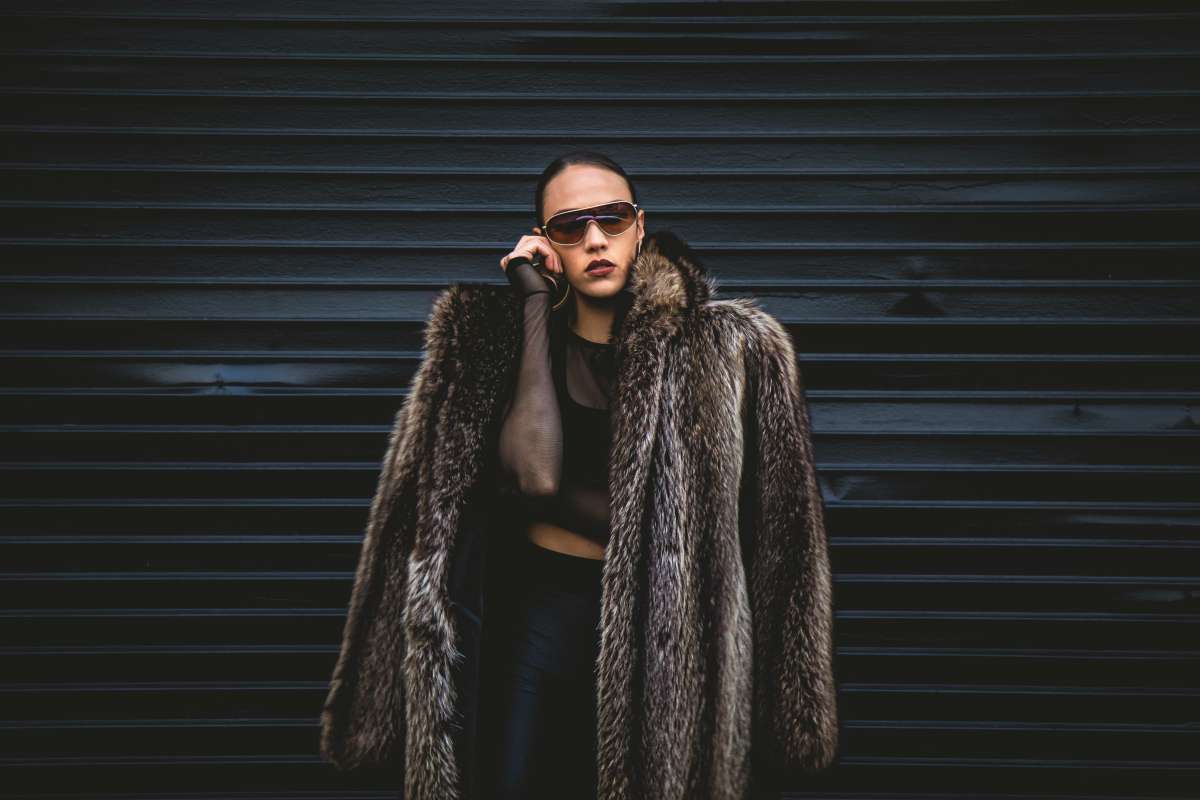 Sometimes editorial is confused with high fashion because of the styling and the production required for the storytelling, but this type of photography is generally more relatable to the viewer. Editorial can be similar to lifestyle photography, and it's often aspirational. The model portrays a role and wearing fashion that you might not use every day but you would like to own.
Editorial fashion photography is so named because it's featured in books and fashion/photography magazines. Editorial shoots can tell the story of a product or brand, provide a narrative, or illustrate a current trend. The process before the node is essential, and you may need to have a meeting with the client to understand what they want you to tell with your photographs – this is called a briefing.
The photoshoots often happen on location instead of a studio, and the atmosphere can be very different from one to the other. You need to make sure that they match the mood you want for the story. If your photographs are taken in the studio, they should be set up with different props, and your lighting skills need to shine. Not because the setting has to be very complex every time, but because it needs to convey a message.
This term refers to a series of images spanning a few pages you see in fashion magazines. It shows the glamorous lifestyle involved in wearing different fashion brands. In a way, a fashion editorial is like reading a story but through visuals and not words. 
The first page has a title as well as the name of the model and the photographer. And the following pages show a character (the model) acting out different scenes. Fashion editorials revolve around a theme. It could be anywhere from a woman walking around Paris to someone adventuring in the deserts. Its primary function is to feature clothes in different scenarios.
Beauty Editorial
A beauty editorial fashion shot of a female model posing in sunglasses and fur – fashion photography types. Not all fashion photography types involve outfits. Jewellery, hairstyle, and makeup are also integral in fashion. And the best way to photograph these elements is through beauty editorials.
Unlike a regular editorial, a beauty editorial focuses on the face and the top half of the model. Its purpose is to show the small items that the subject is wearing. These include rings, earrings, and other small pieces of jewellery.
Apart from jewellery, beauty editorials are also helpful when it comes to showcasing headwear. Because of the camera's proximity to the model, this photography style lets people examine the details of the product better. Beauty editorials also emphasize the model's natural appeal. That's why it helps highlight hairstyles and makeup. There are even occasions when people use it to show nail art.
Street Fashion Photography
Street fashion photography, also known as street style photography, is all about the real world, what people are wearing and how they're styling it.
You can see these types of images on Instagram and other social media channels. You can also find them in fashion magazines featuring articles about 'in' for this season or 'how to wear x's guides.
Street fashion photography started as a subgenre of street photography, where people would be captured out and about in their everyday lives, emphasising their unique sense of personal style.
In time, the street style became more focused on capturing the fashion crowd's outfits to significant events like fashion weeks.
With the subjects becoming aware of the spotlight, they started dressing up especially to catch the street style photographers' eye, and the genre moved away from being candid to being more posed. It was staged, even.
If you're interested in shooting street fashion photography, decide whether you want to focus on natural, candid shots of real people out in the streets or the more staged photo shoots that take place outside, giving the appearance of happening in everyday life.
Either way, it can be an exciting yet demanding genre to work in.
Catalog Fashion Photography
In catalogue photographs, the models are showcasing products. Catalogue photographs are all about the products. 
Fashion catalogue photography is a type of product photography. Its purpose is to show fashion items clearly and attractively so people can get a sense of how they look and fit before they buy.
Usually, the photo shoot is done in a studio with a neutral background. This way, nothing is distracting your attention from fashion.
There are different lighting setups already popular for this type of photography. It doesn't mean that you can't innovate or have your style, but there is a less creative license for it.
Big softboxes can help keep everything well lit and show the details and materials of the clothes.
Avoid using wide-angle lenses that can distort the body. Something between 50mm to 70mm should work out just fine.
Telephotos are ok, but if you need to photograph the entire body, you'd need a huge studio, so they become impractical.
The pose becomes quite central in catalogue photography because the model doesn't have props or an action to portray.
You need to communicate clearly with them and create a comfortable atmosphere. Be prepared with different poses that you want; check out many magazines and even Pinterest to get inspiration.
Pay special attention to the hands as they're one of the most challenging parts to pose in a way that looks natural.
Simple things can go a long way: for example, have your model with a slightly open mouth as this will make a face look relaxed.
Remember that you're doing a fashion catalogue and not a portrait, so showcase and accentuate the clothes.
If a shirt has a unique design on the back, for example, direct the model to turn around and look at you over their shoulder.
Runway Fashion Photography
Many don't consider this to be a type of fashion photography because it's closer to a photo reporter documenting an event.
In runway photography, you don't control the lighting, the setting, or the models – which is why the skillset is very different from any other sub-genre.
You need to be flexible to whatever conditions you find and think on your feet as this is a fast-paced environment.
Gear wise, you'll need a high-speed lens to capture the models' movement in low light conditions.
The focal length will depend on what you're shooting, as runway photography can incorporate everything from atmospheric shots to full-length outfits, three-quarter crops, and detailed photos of accessories.
Because runway photographers often need to capture a mix of these, zoom lenses are preferable to primes.
Fashion show press pits are notoriously small and packed, so setting up a tripod can be difficult. A monopod can be a great alternative.
Either way, you'll need some way to stabilize your gear – otherwise, your arms will tire, and you'll find it near impossible to capture precise shots.
Lookbook Photography
A look book is a small book (nowadays, it can be digital and interactive) that portrays the latest collection from a designer.
It's used to present potential buyers (or carriers, when talking about stores) the brand's new season items.
Look books are different from catalogues in that they display the clothes within a context. Here, the photoshoots are selling each collection together with a concept or an idea.
To do this, the stylist puts together an entire look to sell, and the photographer needs to convey the mood and personality of the outfit.
It can be done in the studio with the right props and styling, or you can go on location. There's no right camera, lens, or settings for this one as there's a massive variety of look books.
Some brands and designers still do the printed version, especially if they're from high-end fashion where the quality is essential and budget isn't an issue.
Others make look books only for online use on their websites or e-commerce. The gear that you need depends on the style they're looking for.
The best way to approach this is to have the first briefing and then outline a plan of action.
Advertising Fashion Photography
As with catalogue photography, advertising fashion photography treats clothes and accessories as products.
Fashion ad campaigns may consist of a single image or multiple and range from super-simple product shots to intricate shoots featuring top models or celebrities.
No doubt you've seen plenty of fashion campaign photographs before – maybe as bus shelter ads, in fashion magazines, or as sponsored posts on Facebook.
How you approach, advertising shoots will depend on the client and how they want to convey their brand message.
An ad campaign for a handbag could be a simple shot of the bag against a neutral backdrop, or it could be incorporated into a provocative, envelope-pushing image that gets people talking.
As such, the gear and creative team you need can vary significantly from one campaign to the next.
Glamour Photography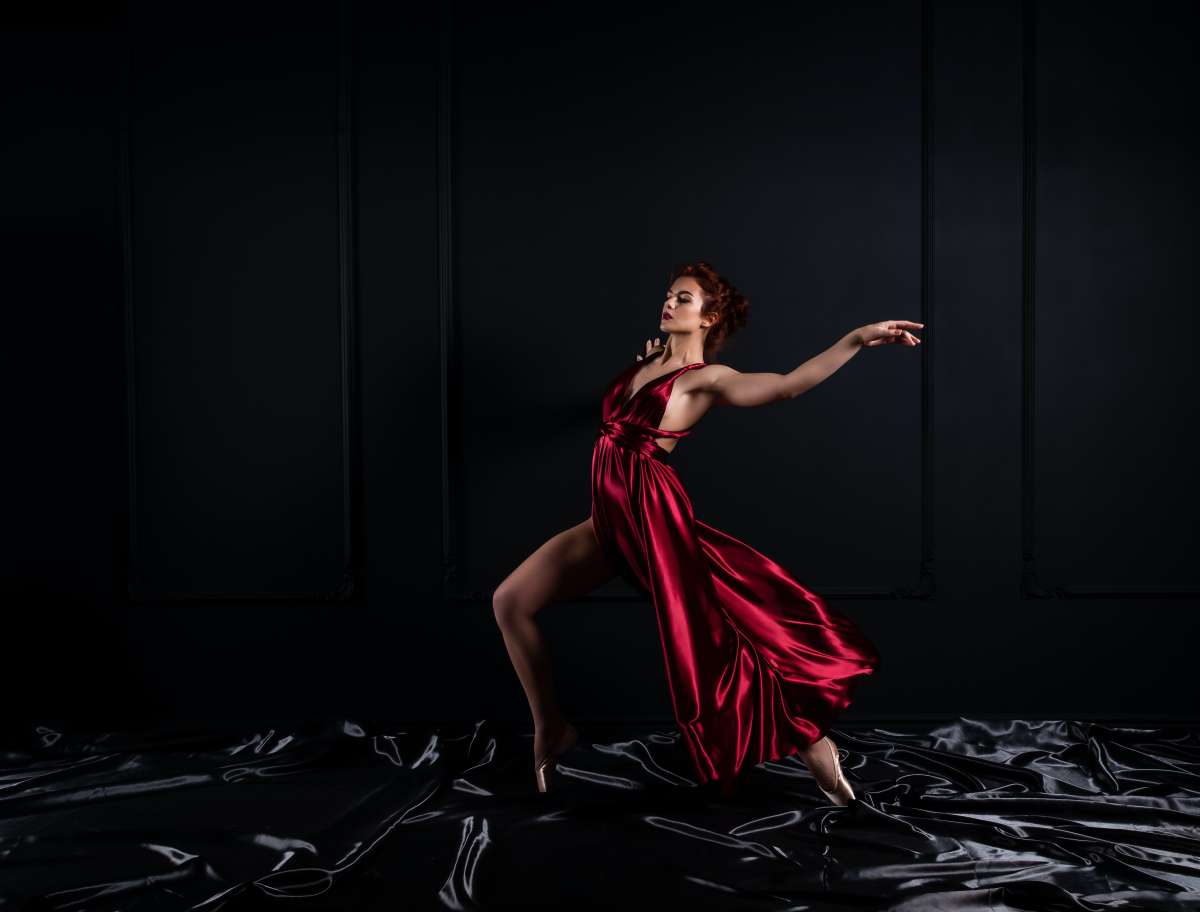 This type of photography lands in between fashion and portrait photography. It's all about highlighting the beauty of the model.
The hair, makeup, and styling are not the main focus, but they do have to enhance the model's features. Typically these photoshoots are done as a portfolio for the model to show her versatility.
The session can occur on location or in a studio (or even in a milk bath!), as long as you take control of the lighting. The setup that you choose needs to complement the model's attributes. The angle of view is also essential to achieve this.
Posing becomes crucial in glamour photography, so make sure that you have some poses in mind beforehand. It can be helpful to bring reference images from a fashion magazine to show the models.
Advertising Fashion photography has a tiny scale and qualified approach. It may include only one exclusive picture of a model dressed up in a particular dress. Major brands do such photography for outdoor advertising to display it in hoardings and other exclusive areas.
Do's and Don't of fashion photography.
Do's
The photographs should be of high quality.

The model should convincingly fit into the product story.

Respect the models and don't try to get physical without permission.

Maintain a good rapport with the model.

Communicate and clearly define the guidelines to the model so that conflicts in the futures are minimized.

Always check the previous works of the selected/potential models as this will give you an idea about the variety of styles and look he/she can accentuate.

Examine the environment/location carefully and find out unwanted shadows as they can spoil the shoot's beauty.

Pay attention to the scene before taking photographs as it would result in saving image retouching time.

Always be creative and think out of the way to narrate the story via fashion photoshoot.
Always hire professional photographers for fashion photography.
Don't
Don't compromise with the lighting source. A variety of lighting equipment is needed for fashion shots.
Fashion photography is teamwork, so every team member, clothing stylist, hairstylist or makeup artist let everyone demonstrate their creativity and add more vibrancy to the shoot.

The storyline should be evident in fashion photography as everyone on the sets should be well informed about what is demanded from them. This will help in delivering better-finished images coupled with natural emotions.

The story in the fashion photoshoot should be brief and understandable.

There is no need to give every detail in the story and highlight only the most critical moments. Never try to copy the style of famous and successful photographers.
Conclusion
You don't have to choose one photography style when it comes to fashion photography. Plenty of successful photographers know how to shoot both catalogue and editorial.