Boho is short for bohemian. The look of boho dresses owed much of it to free spirits and hippies of the 1960s and 1970s, and also the pre-Raphaelite women of the late 19th century. But the difference between bohemian and hippie culture is that bohemian culture came first. Hippie culture evolved after that. Boho culture is about embarrassing yourself. These dresses are denoted by long flowing or tiered skirts and dresses, peasant blouses, ruffly floral skirts, ethnic touches like tunics or wood jewellery, embroidery or embellishment with beading, fringed handbags, and jewelled or embellished flat sandals (or flat ankle boots). The dresses were often colourful. Layering is the key to making the look right.
It was in the early 2000s that people really started talking about boho or boho-chic as a style of fashion. The term "boho" which is short for bohemian, is much much older, of course. 
According to the Online Etymology Dictionary, originally, Bohemian was a term applied to the Roma gypsies in France, who were mistakenly thought to have come from Bohemia. Soon enough, however, the term was instead increasingly applied to the free-spirited but poor artists who often found themselves living a lifestyle that at least economically, was not dissimilar to that of the heavily marginalized Roma people. Check out our list of Wedding Dress Shops in Melbourne to help you select your ultimate gown.
There are basically three elements that come together to describe a member of the bohemian subculture from the mid-19th century onwards: creative pursuits (music, art, writing, or journalism, usually), a rejection of social mores, and poverty. Constant travel (often because of economic necessity) and political dissent often came hand in hand with the bohemian lifestyle. Puccini's opera La bohème famously told the story of a group of Bohemians living in poverty in Paris' Latin Quarter. Over the years, the term spread to all of the major European cities and even made its way to the United States, and was applied on and off to various countercultures.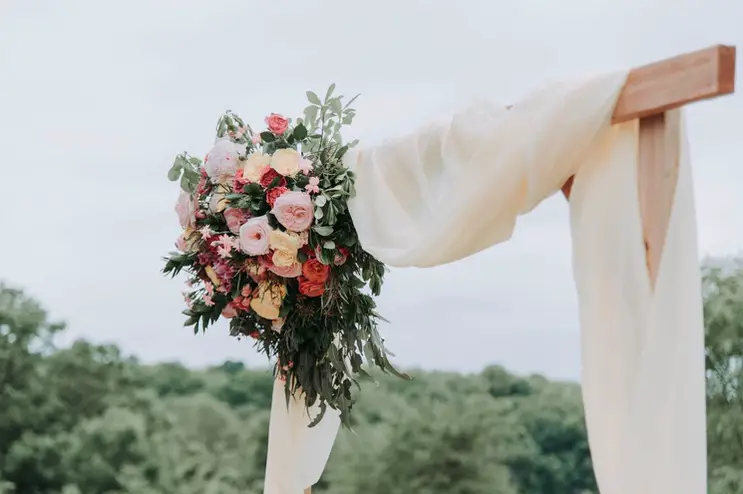 Bohemian style is a fashion style strongly related to hippie fashion, in which natural fabrics, retro patterns, neutrals and warm shades merge with 70s style accents and a flair for statement accessories.
Bohemian style is more than just a fashion trend – it's an actual culture in its own right, one that comes with a very specific ideology and complicated history. While it's closely associated with the hippie fashions of the 60s and 70s, these days, bohemian fashion is part of the mainstream culture. But the fact is, boho fashion actually started out as a counterculture back in the 19th century. Today, the wide variety of boho clothing and accessories make the style an actual phenomenon, one that follows the lines of effortless, relaxed fashion, with its loose-fitted clothing items, casual accessories and an overall artistic, creative mishmash of elements.      
The fashions labelled as bohemian represent the lifestyle ideology that comes with it: an alternative to the traditional way of dressing, paired up with an equal alternative, more liberated lifestyle and a social stance against everything from materialism to society's constraints.
The key to boho culture is to look the opposite of tidy or precise, which means having no rules. The idea is to look carefree like you have thrown on the pieces as a second thought of your easy-going and earthy personality. Some key elements of the boho-chic fashion are detailed and delicate embroidery, chunky knits, scarves, etc.
There is an interesting tale about the original bohemians. After the French revolution, the bohemians appeared in France. They were called 'gypsy' or 'Roma people'. They were mostly refugees from the Bohemia region in central Europe. In today's world, the idea of gypsy has changed to punk, rock and out-of-this-world state of a person who keeps it edgy and classy by dressing up chic and comfortably.
Bohemians love to reside in areas where there is freedom of expression, and the cost of living is cheap. Two reasons that make them bohemian are that they are poorly off and they cannot set back. Therefore, it is seen that they generally live in areas where the cost of living is minimal, and the residents of that particular locality enjoy the freedom of expression.
Bohemians live a non-traditional life. All thanks to their talent and distinctly creative ideas.
People in boho culture live a very careless and irregular life. They do not have any particular routine. They live a hap-hazard life without any discipline or routine. They mainly wander, vagabonds or adventurers. They are filled with artistic instinct and creativity to the core.
Bohemians are propagators of love and not war. They disregard the concept of war and belittle people who have a war mentality. They are highly associated with music, art and philosophy.
Being poor, they prefer wearing old or second-hand dresses with bold colours that make them distinct in a crowd. Bohemian style dresses are colourful and eye-catching. They like to accessorize by wearing big bracelets and necklaces and awesome hats.
Although they have a very disoriented and irregular life, they are known to have healthy lifestyles. They remain weight-conscious due to which they have a vegan diet. It was seen that most of the bohemian population had a vegan diet, not only because they had a healthy lifestyle but also because it made them feel energetic.
Boho culture evokes an essence of philosophy, spirituality and mythology. It believes that if one "jumps onto life's pages in full colour", he or she can leave a mark in history that in some way could nourish ones' home.
The bohemian style which is now referred to as 'Boho-chic' has now reappeared through history as a radical or non-conformist style. Several style elements are attached to them for over a period of 200years. They do not appreciate the idea of wearing tight or restrictive clothes. Their clothing can be typically characterized by loose and flowy clothes. Long beaded necklaces are often used in bohemian fashion.
Bohemian fashion also includes men's clothes. Although they are not as readily identifiable as women's clothes, they also include many of the same influences. Their outfit may include a pair of loose slack or distressed jeans, topped with a T-shirt, or sweater or any combination of these and a scarf and a vest. Layering, hats and jewellery rings and bracelets help in completing the look.
Boho chic, which initially was known as bohemian style, is actually a combination of two words- boho and chic. BoHo stands for Bohemian Homeless, which describes its style. Chic is a French word that was first used in the late 19th century, which means stylish and elegant.
Boho chic trends not only include men and women's wear, but they also include Children's fashion trends. This trend was inspired by the casual fashion trending of the 1960s.
Boho culture has spread out its wings all over the world. In India, Anita Dongre's Global Desi brand draws a lot of inspiration from Bohemian culture and primarily focuses on bright prints and long silhouettes. Actresses such as Kangna Ranaut and Kareena Kapoor Khan attribute to the boho look.
Noticing every important person all over the world who has adopted the boho style would be difficult, considering the fact that the style is more than two centuries old. Some of the famous people who were dressed in boho style were- Janis Joplin, Steven Tyler, Johnny Depp, Kate Moss, Mischa Barton, Hailey Baldwin, Vanessa Hudgens, Blake Lively, Kate Middleton, Kate Olsen, Sienna Miller, Dylan Thomas etc. Sienna Miller personified the boho-chic look with her signature tousled waves, studded belts and fringes. Dylan Thomas donned the chunky roll necks and woollen jumpers for a casual look.
How To Dress BoHo?
The boHo style includes a lot of flowy, loose-fitting clothes. Comfortable tops such as peasant tops, tunics, and prairie blouses are common. Dresses are the same; they'll most often be quite relaxed and roomy. For bottoms, you'll see long skirts, jeans or denim shorts, loose-fitting, harem-style pants, and possibly even bell bottoms. As far as colours go, you won't see a lot of neons.
Patterns or designs, light or muted colours, and earth tones are prevalent. You will come across ethnic prints as well as embroidery and other embellishments such as patchwork, braids, pom poms, colourful appliques, and fringes. Accessories and footwear associated with BoHo style will often include these embellishments as well.
To tie together a classic modern boho look, you can't go wrong with brown boots, wooden clogs, or sandals with or without embellishments. BoHo fashion, in its whimsical nature, is not subtle. Large handbags are common, as are big pieces of jewellery such as eccentric necklaces and thick bangles.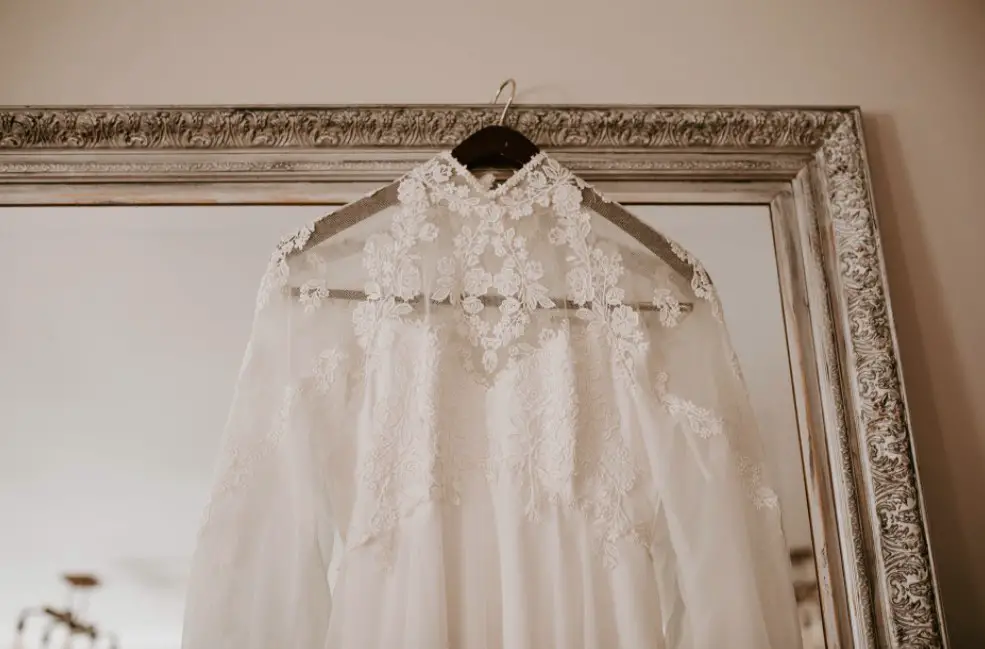 BoHo accessories are often unique and special pieces that make a statement. Hair and makeup styles that carry a natural appearance are frequently paired with a BoHo look. Feel free to experiment and make it your own; after all, this is about liberation
Nowadays, anyone can rock BoHo apparel. Regardless of your lifestyle, you can step out of your comfort zone and integrate bohemian pieces into your wardrobe that reflects your adventurous side. BoHo fashion is stylish, youthful, highly comfortable, and it's an excellent way to express your whimsical spirit.
The Romantics and French Bohemians
Towards the middle of the 19th century, the Romantics (intellectuals who identified with the Romantic art of the era) became associated with the French Bohemians. The groups started incorporating flowy garments, oriental-inspired clothing, medieval elements and colourful materials in their looks, as well as gypsy-inspired accessories and hair, old coats and distressed fabrics. While appreciated by many at the time, these details were all very different from the mainstream fashions of the era. Check out our list of Melbourne Wedding Stylists here.
The Aesthetic Movement
With time, Bohemians' style evolved considerably. What started as a necessity (dressing poorly due to poverty) became an ideology – one against materialism, pro communal living spaces, against social conventions and often against personal hygiene. Later on, the Bohemians took part in the Aesthetic Movement, which stood against the stiff corsets and crinolines of the era. As a result, the Aesthetic Movement followers embraced a new lifestyle and new style of clothing, focused on loose fits, hand embroideries and medieval-inspired designs. The literature and music of the time began referencing the newly-developed counterculture, with artists like Henri Murger and Puccini dedicating masterpieces to the Bohemians.
The Early 20th Century Bohemian Icons
In the early 20th century, designers started taking bohemian fashion to the next level. Among them was Paul Poiret, who incorporated a variety of ethnic details into his designs, including Russian and Middle Eastern elements. Likewise, textile designer William Morris created a variety of patterns for both interior design and fashion, featuring lush floral prints, paisley and swirls, all intricate and highly ornamental.
The Hippie Era
The Bohemian Movement took a new meaning in the 1960s, one that was about to change the definition of fashion. Back when the Hippie Movement stood against conventional lifestyles, new clothing styles including ethnic dresses, embroideries, mixed prints, volume, fringe and flared silhouettes started getting popular. The hippies rejected everything from mainstream values to materialism, and from established institutions to social constructs, which was apparent in their fashion choices that went against the streamlined, polished and classy silhouettes of the previous decade.
If you are looking forward to starting a bohemian wardrobe, a capsule collection filled with boho staples is a great kick-off point. What you need is no more than 20 essential key pieces you can mix and match easily. Because, the fact is, the good news about going the bohemian route is that almost everything matches everything. From tops to bottoms and from outerwear to accessories and one-pieces, here is our example capsule collection to help you get started.
In modern times, BoHo fashion refers to a personal style that is inspired by the wanderers and artists of the past. It's a look that is derived from and inspired by Bohemian culture and lifestyle, which has evolved throughout the years and has existed for a very long time.
There are plenty of signature attributes and pieces that are affiliated with BoHo fashion. Simply put, it's a nonconforming style of dress that includes a variety of hippie-like, vintage-inspired clothes as well as bold, unique accessories. As with all styles, BoHo fashion has grown and changed throughout the years, and as a result of that evolution, there are now a number of different varieties of what could be considered BoHo fashion.
Today, if you type "BoHo apparel" or "BoHo fashion" into a search engine, what you're most likely to come up with is actually clothing and images that resemble a BoHo chic look, which is an updated take on original BoHo fashion that has been popularized by many celebrities including Mary Kate Olsen, Florence Welch, Vanessa Hudgens, and Sienna Miller. Looking for the Best Photo Booth in Melbourne? Check out Cosmopolitan event's ultimate list.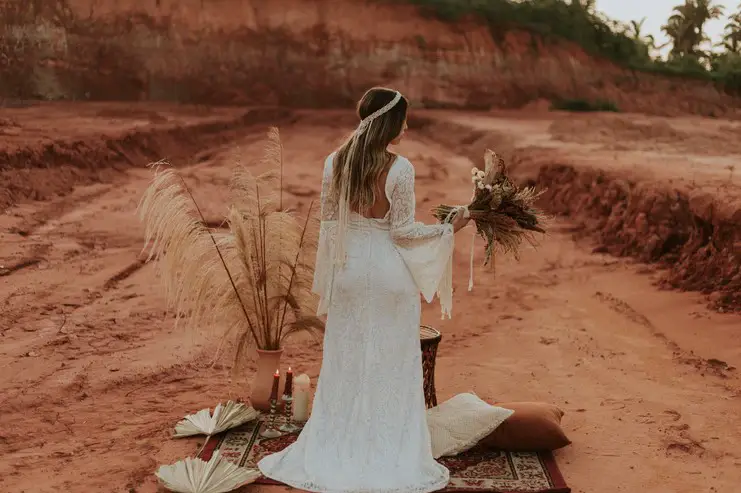 The bohemian look is experiencing a rebound not only in the finest fashion houses but also on the streets of London. The Bohemian look is full of trends that are suitable for many occasions and seasons to come. Bohemian lifestyle today is really a style, rather it's a way of life.