You've narrowed down the wedding venue, sorted the dress, and even got your skin care prep down pat - good one! Now you just have to deal with the biggest question of all: How on earth do you pick a makeup artist?
TBH, it's almost as daunting as finding your soul mate. After all that pinning and planning, the last thing you want is to look back at these memories and hate your makeup look.
Luckily, the work of a good makeup artist who specialises in bridal beauty can work wonders – and thanks to their expertise in wedding day makeup, they'll be able to make sure you look good in every one of your zillion wedding photos.
So where do you start? How do you find 'The One'? If you've tried searching 'bridal makeup artist Melbourne' or 'best bridal makeup artist near me' in Google, we guarantee you're going to be feeling completely overwhelmed. But don't stress, we've got you covered!
Rather than rocking straight up to a beauty salon and asking about their services, or trawling the web for ideas, word of mouth is probably the most reliable way of securing a makeup artist whose skills, talents and price match your beauty goals and budget (just remember – quality bridal makeup doesn't come cheap!).
We've spoken to our family, friends and co-workers to find out their firsthand recommendations for the best professional bridal makeup artists. The best part? They're all local.
Located in Melbourne, Victoria and on the hunt for a trusted wedding hair and makeup artist to create your perfect bridal look? Look no further! Here are the top 10 most popular Melbourne wedding hair and makeup artists as ranked by their customer reviews.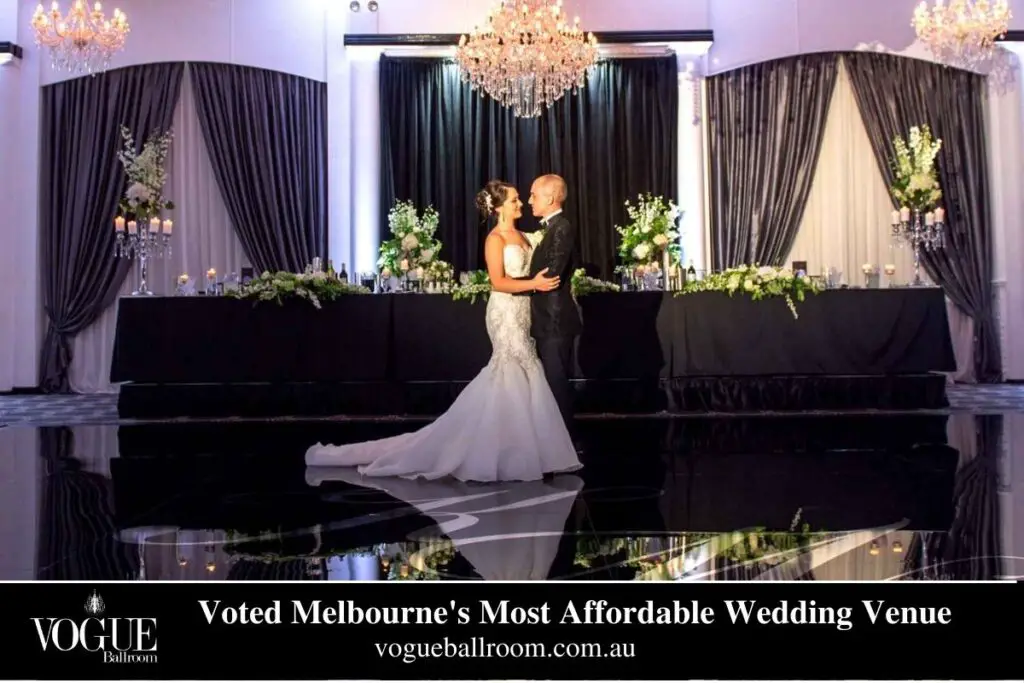 Add a header to begin generating the table of contents
De Ross Artistry - Wedding Hair and Makeup Salon Melbourne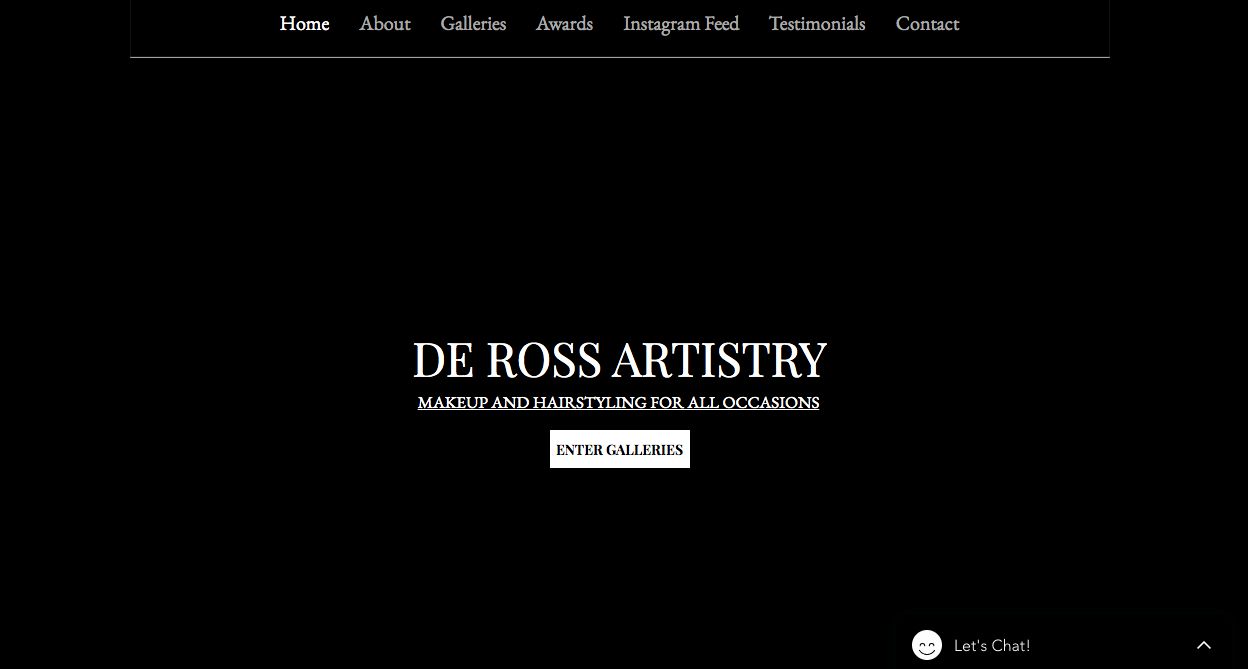 derossartistry.com.au
404521159
She specialises in and enjoys weddings, but her work has taken her all over Australia and even internationally on a few occasions.
Her work is characterised as natural yet flawless, understated yet defined. Her top priorities are perfection and attention to detail.
Tania's calm demeanour is the key to a stress-free morning for a bride and a photographer's best friend on location and in the studio.
Tania has won numerous awards in the bridal industry, demonstrating her love and passion for the industry, but her versatility is evident in her equal love for photo shoots, film/TV, and special effects. ​
She is a solo artist, but she has a great team of other solo artists on hand for larger weddings and events. ​
Alysha Maree Wedding Hair and Makeup Salon Melbourne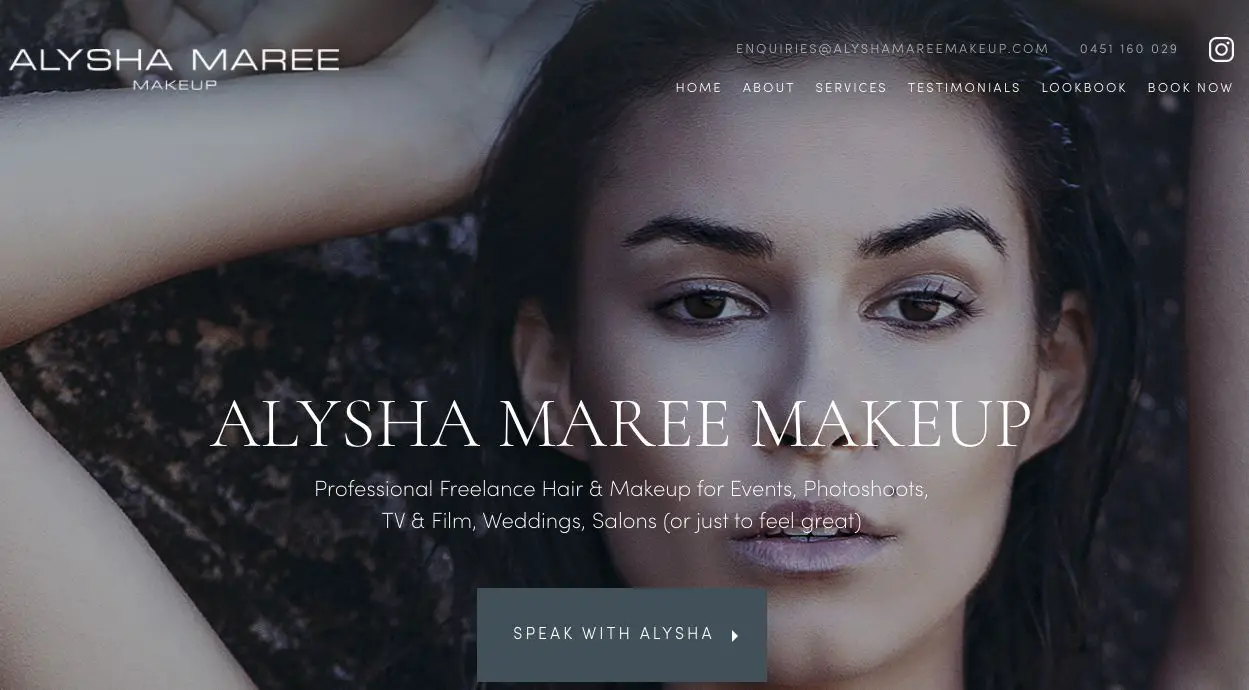 alyshamareemakeup.com
451160029
Alysha Maree collaborates with Chanel, Bobbi Brown, and Christian Dior to create runway-worthy hair and makeup. ​
She has worked on red carpet events, magazine fashion shoots, advertising campaigns, TV commercials, music videos, and hundreds of weddings both in Australia and around the world. ​
Getting dressed is a pleasurable experience. From the foundation to the finishing touches, you'll enjoy every moment with Alysha while feeling completely relaxed. ​
For hundreds of special events, Alysha has applied flawless makeup and hair. She has worked with countless models, brides, and girls out having fun, so you can trust her to make you look beautiful. ​
Blow Kulture- Wedding Hair and Makeup Salon Melbourne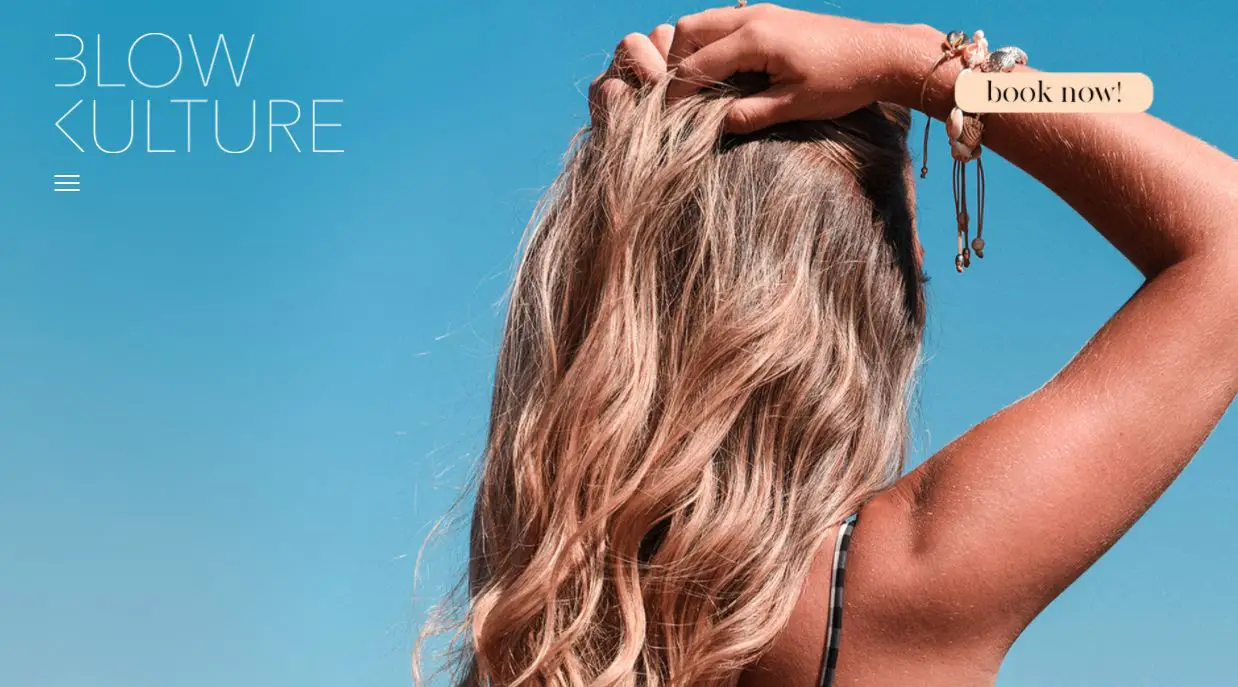 blowkulture.com.au
468962662
The first boutique blow wave bar on the Peninsula. ​
BLOW KULTURE is the place to be; a boutique beachside blow dry bar that is chic AF and effortlessly cool. ​
Our expert team is dedicated to providing a one-of-a-kind experience that will leave your hair looking its best. Complement your BK blowout with our professional makeup services and a cocktail from our cocktail bar. ​
Whether you want to stand out from the crowd with a full-on glam makeover or something more subtle and summery, our stylists will make you feel like the queen you are. ​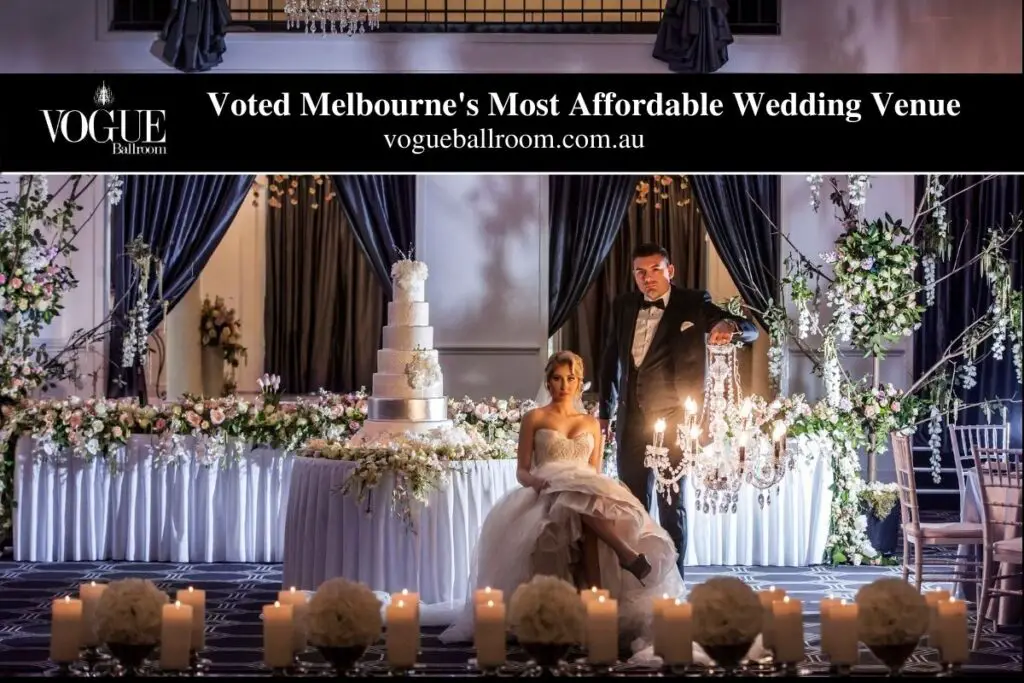 Make Up by Mir Wedding Hair and Makeup Salon Melbourne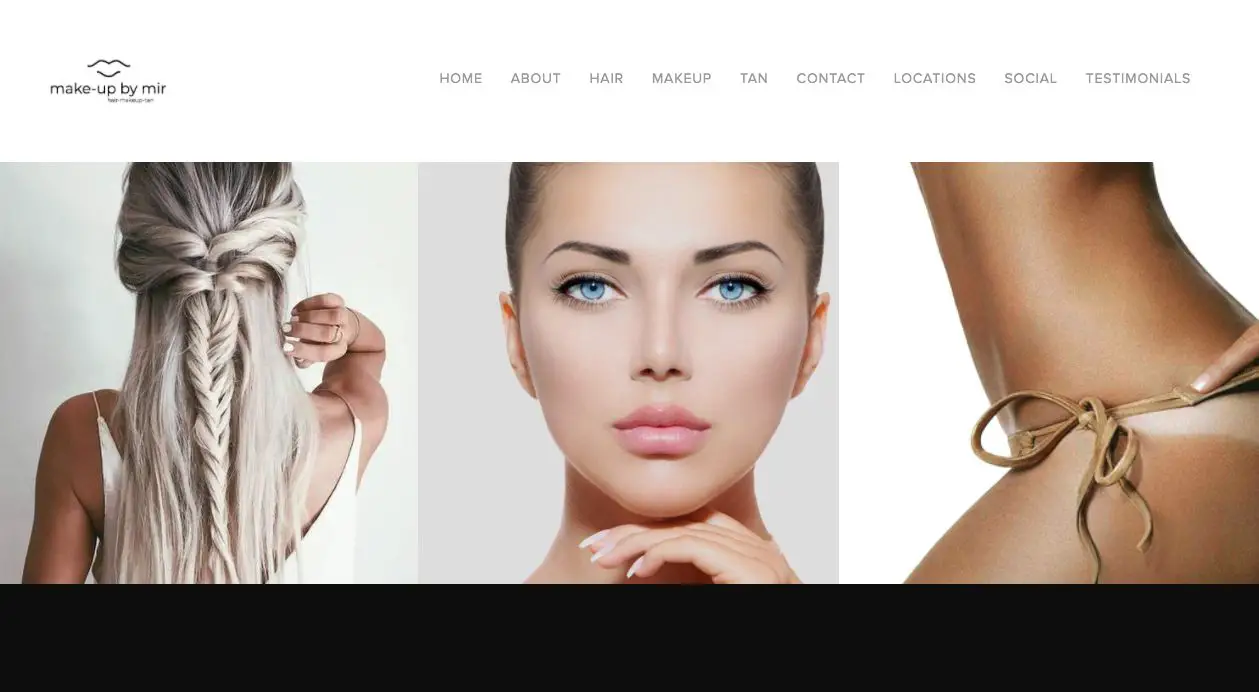 makeupbymir.com
410521341
For over 20 years, my passion for Hair Styling, Makeup Artistry, and Spray Tanning has allowed me to help my clients look and feel great in their own skin. I work hard to make you the best version of yourself for any situation. ​​
My childhood experience as a ballerina undoubtedly influenced my interest in hair and makeup. As time passed, I realised it was my destiny to turn my passion into a career. Over the years, I've had the opportunity to work in a variety of areas, including helping brides glow on their special day, debutantes, makeup for film, TV, and photo shoots, glamming fitness models from head to toe for competition, getting celebs ready for the red carpet, and creating crazy hair and makeup looks for music videos, not to mention dance makeup for many a young dancer. ​
Of course, makeup isn't my only passion; I also enjoy hairstyling for all occasions and offer luxurious bronzed spray tans that will have you feeling like you've been laying on a beach in Brazil. I take pride in my work and make certain that my clients are completely satisfied before walking out the door. ​
If you have a special event coming up, please allow me to prepare you from head to toe with my one-stop shop service. ​
Makeup by Stella Tu - Wedding Hair and Makeup Salon Melbourne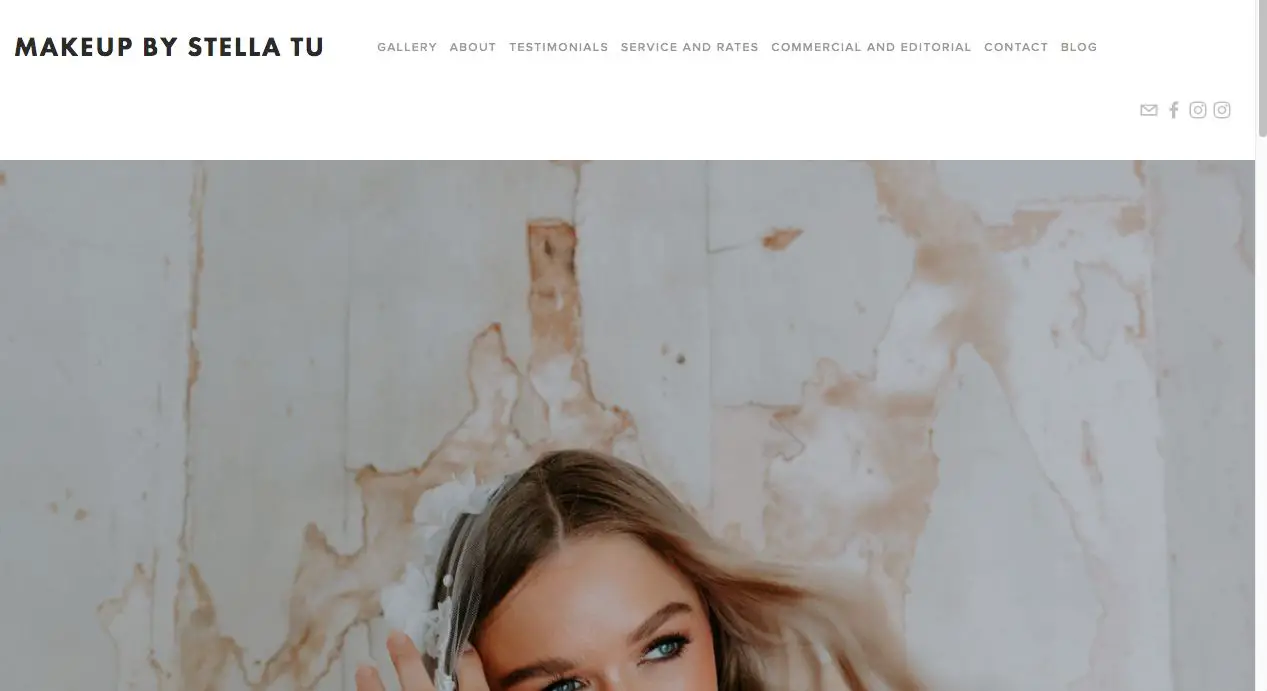 makeupbystellatu.com.au
411319363
Stella began her career in the industry in 2009, after completing a Diploma in Makeup and Hair Styling and training with well-known brands such as Benefit Cosmetics, Giorgio Armani Beauty, and Bobbi Brown Cosmetics. ​
After working in retail for several years, she realised how much she enjoyed making people feel more confident in themselves, so she decided to start her own makeup freelance business in 2015. ​
Following her business launch, she designs not only makeup looks for her clients, but also hair styles to complement the look. Her makeup and hairstyle are natural, modern, and classic. She hoped that the hair and makeup would make her clients feel confident, and that they would look back at the photos and feel timeless. ​
'I enjoyed watching my client look in the mirror and feel beautiful. I believe that makeup is a very personal thing; everyone has their own distinct style and features. It's all about listening to my clients, getting to know their style, and creating a unique look for them. Makeup isn't about what you should wear; it's about what makes you feel good and brings out the best in you. After all, it is only confidence that makes us feel beautiful, and that is what I strive for.' Stella — ​
Zoe O'Meara Makeup Artistry- Wedding Hair and Makeup Salon Melbourne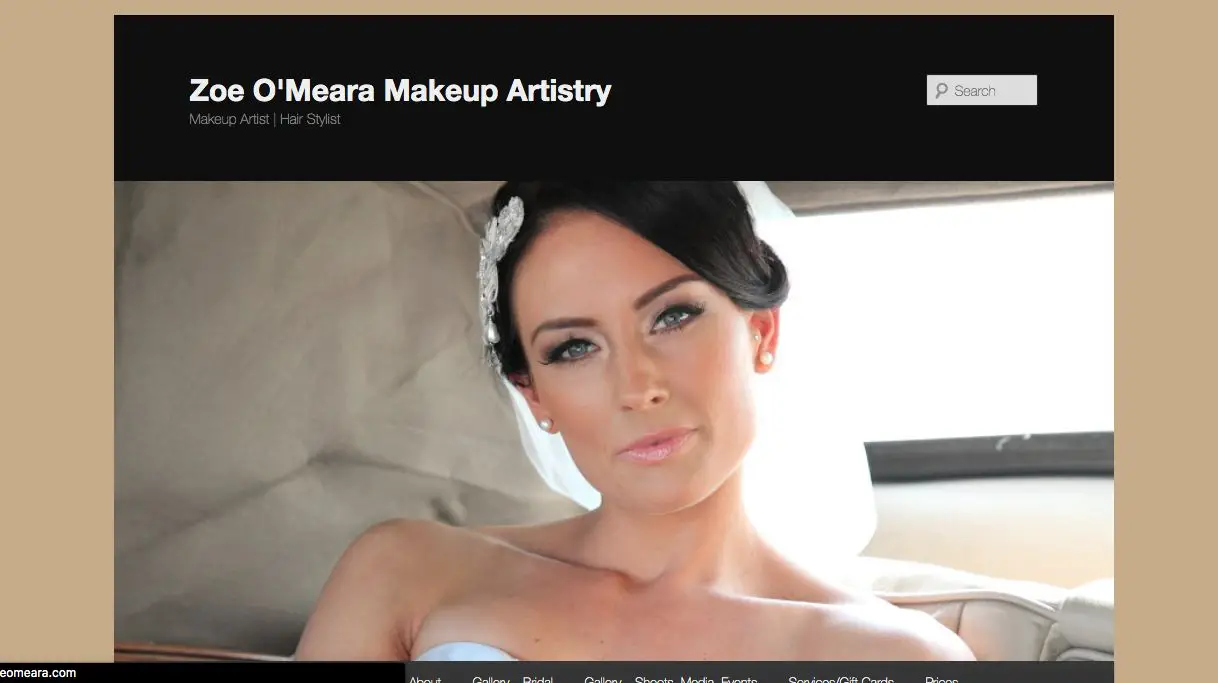 zoeomeara.com
425450314
Professional makeup artist Zoe O'Meara works out of Melbourne and has years of experience. ​​​
She brings to every job a precise application as well as a high level of skill and ability. Her makeup philosophy is clean, gorgeous, and modern. ​
She brings to every job a precise application as well as a high level of skill and ability. Her makeup philosophy is clean, gorgeous, and modern. ​
Zoe is extremely patient and understanding, and she will not leave until you are completely satisfied and at ease! ​
Her use of high-quality products ensures that her look will last throughout the day. Zoe specialises in freelance Bridal Services, both locally and internationally. In addition, hair and makeup for corporate/branding shoots and headshots, as well as commercial fashion and editorial work, are available. ​
Zoe began her career 14 years ago with an agency, working on makeup events for companies such as Dior, Maxfactor, Guerlain, Elizabeth Arden, and many others. She then joined MAC Cosmetics, where she worked as a PRO Artist for 5 years, gaining many valuable experiences and opportunities. She has been running her own business for six years. ​​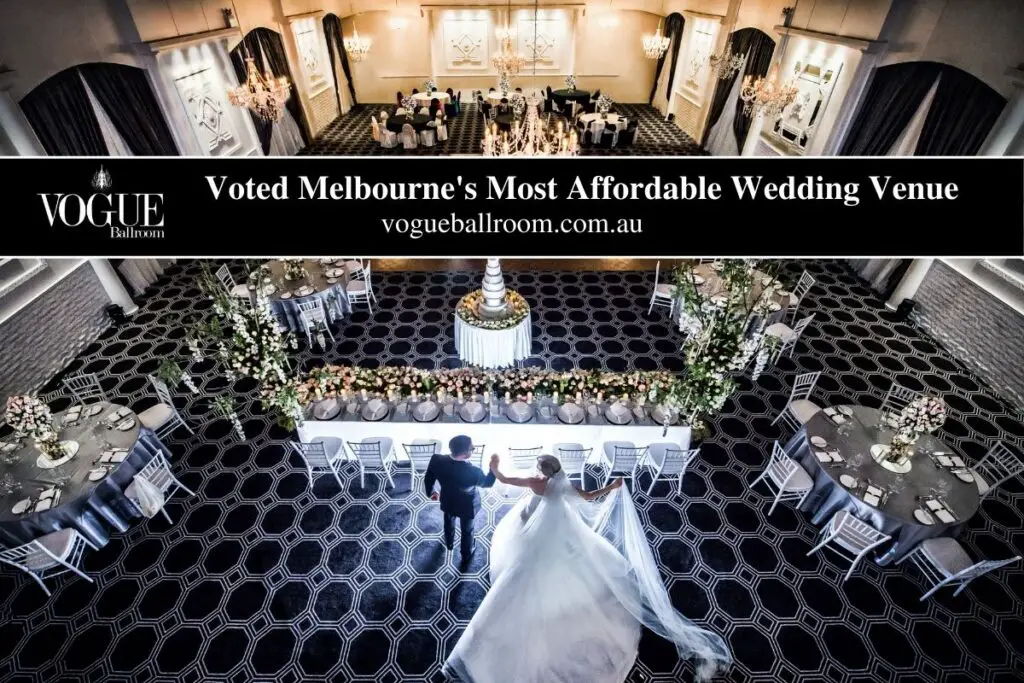 The Make Up Maid - Wedding Hair and Makeup Salon Melbourne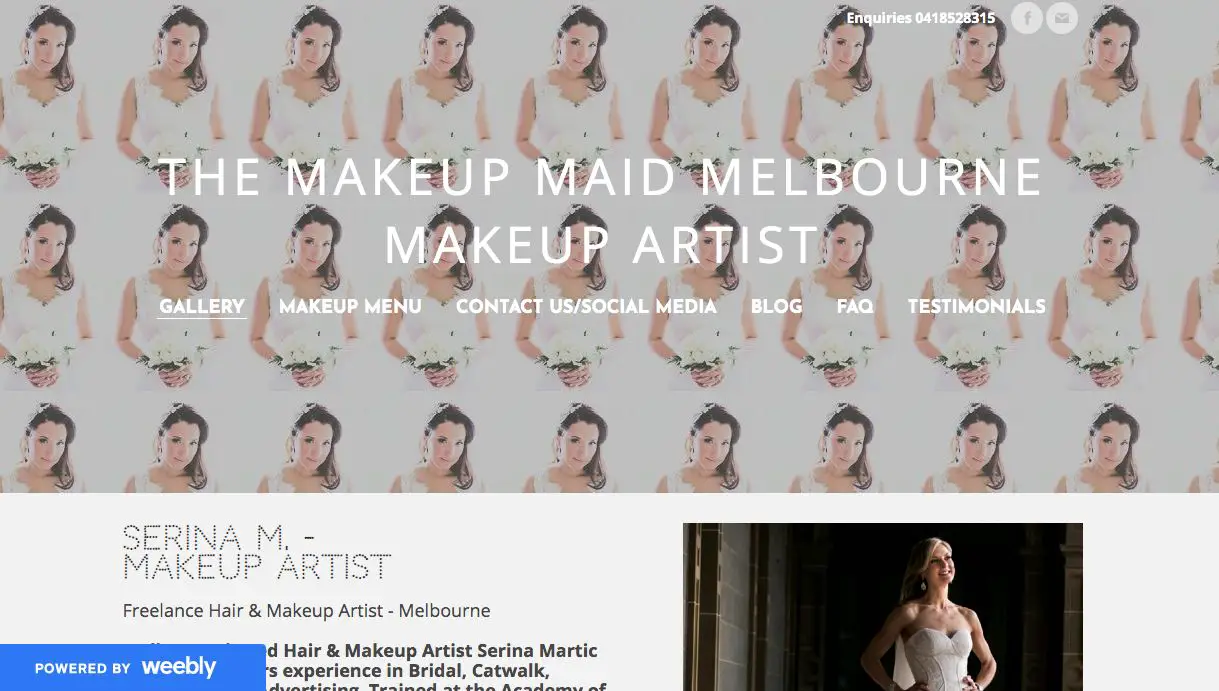 themakeupmaid.weebly.com
418528315
Freelance Hair & Makeup Artist - Melbourne
With over ten years of experience in bridal, catwalk, television, and advertising, Melbourne-based hair and makeup artist Serina Martic is a skilled professional. Having received her training at the Academy of Makeup, Serina is now able to instruct both clients and other artists on how to use makeup. ​​​​​
Serina knows her products and has worked with Mecca Maxima, so she will find the perfect look for your special day! ​​
Using only professional products (NARS, Stila, MAC, TooFaced) chosen for their quality and longevity, you will look and feel like a million dollars on your wedding day. ​​
Take a look at our new makeup menu. There's bound to be a package to suit your inner diva!​
Serina's services are already booked 6-12 months ahead of time. Please confirm your trial dates as soon as possible. ​​
H M Allure Hair & Makeup - Wedding Hair and Makeup Salon Melbourne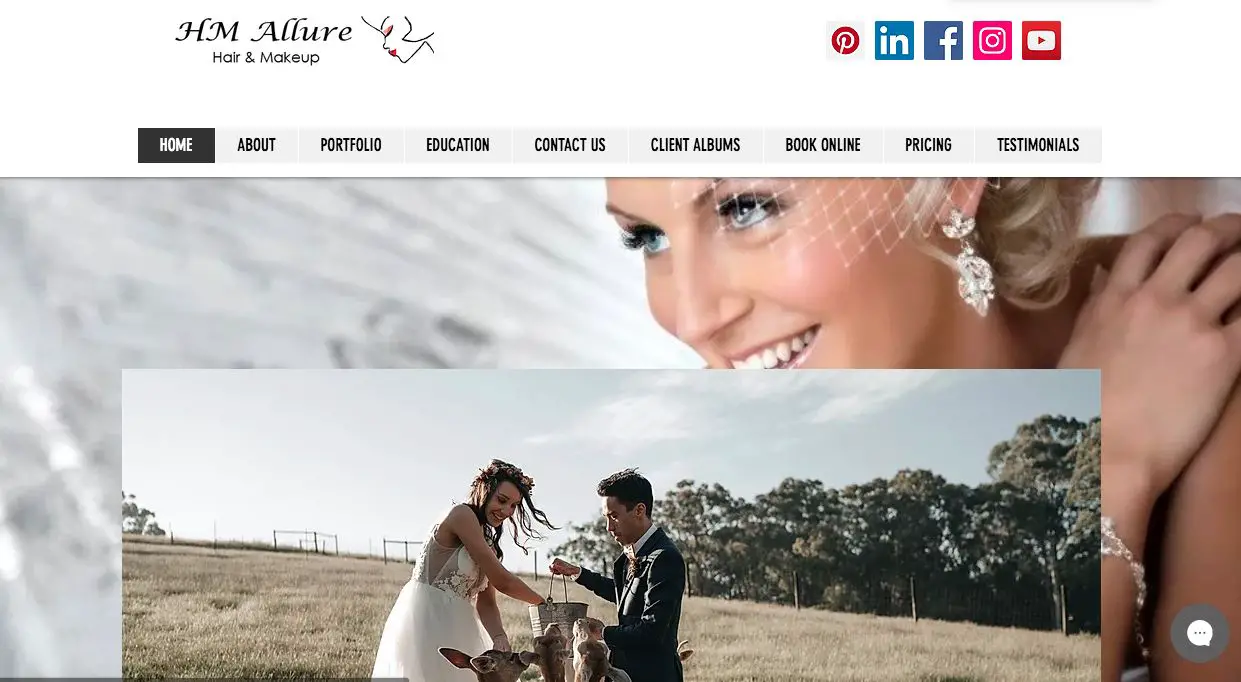 hmallure.com.au
422215405
Award Winning Artistic Educator wedding hair and makeup  Melbourne
Helen Donchos, co-founder of H M ALLURE Hair And Makeup Melbourne and trainer educator of HAIR, has 20 years of experience in the bridal hair and makeup industry and has been recognised by Australia's wedding platform as an award winning artistic educator. ENGAGE IN ART. ​​
Her creativity and inspiration have developed her own brand of styling, creating elegant bridal hair and makeup designs after being trained by the best in the wedding hair and makeup industry. ​​
Helen and her talented team of hair and makeup artists will collaborate with you to create a look that will bring out the most beautiful bride in you. ​​
Discover the latest bridal hairstyles and techniques. This course is for you if you are an experienced hairstylist looking to upskill or update your hairstyling skills, a beginner, or a makeup artist. ​​