You've narrowed down the wedding venue, sorted the dress, and even got your skin care prep down pat - good one! Now you just have to deal with the biggest question of all: How on earth do you pick a makeup artist?
TBH, it's almost as daunting as finding your soul mate. After all that pinning and planning, the last thing you want is to look back at these memories and hate your makeup look.
Luckily, the work of a good makeup artist who specialises in bridal beauty can work wonders – and thanks to their expertise in wedding day makeup, they'll be able to make sure you look good in every one of your zillion wedding photos.
So where do you start? How do you find 'The One'? If you've tried searching 'bridal makeup artist Melbourne' or 'best bridal makeup artist near me' in Google, we guarantee you're going to be feeling completely overwhelmed. But don't stress, we've got you covered!
Rather than rocking straight up to a beauty salon and asking about their services, or trawling the web for ideas, word of mouth is probably the most reliable way of securing a makeup artist whose skills, talents and price match your beauty goals and budget (just remember – quality bridal makeup doesn't come cheap!).
We've spoken to our family, friends and co-workers to find out their firsthand recommendations for the best professional bridal makeup artists. The best part? They're all local.
Located in Melbourne, Victoria and on the hunt for a trusted wedding hair and makeup artist to create your perfect bridal look? Look no further! Here are the top 10 most popular Melbourne wedding hair and makeup artists as ranked by their customer reviews.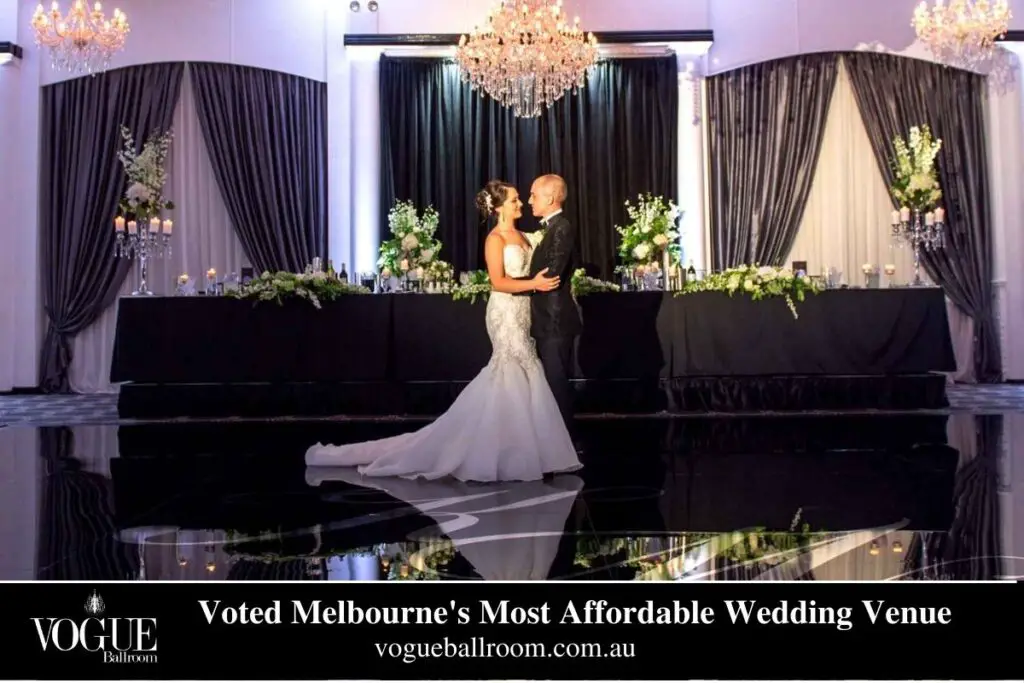 Add a header to begin generating the table of contents
De Ross Artistry - Wedding Hair and Makeup Salon Melbourne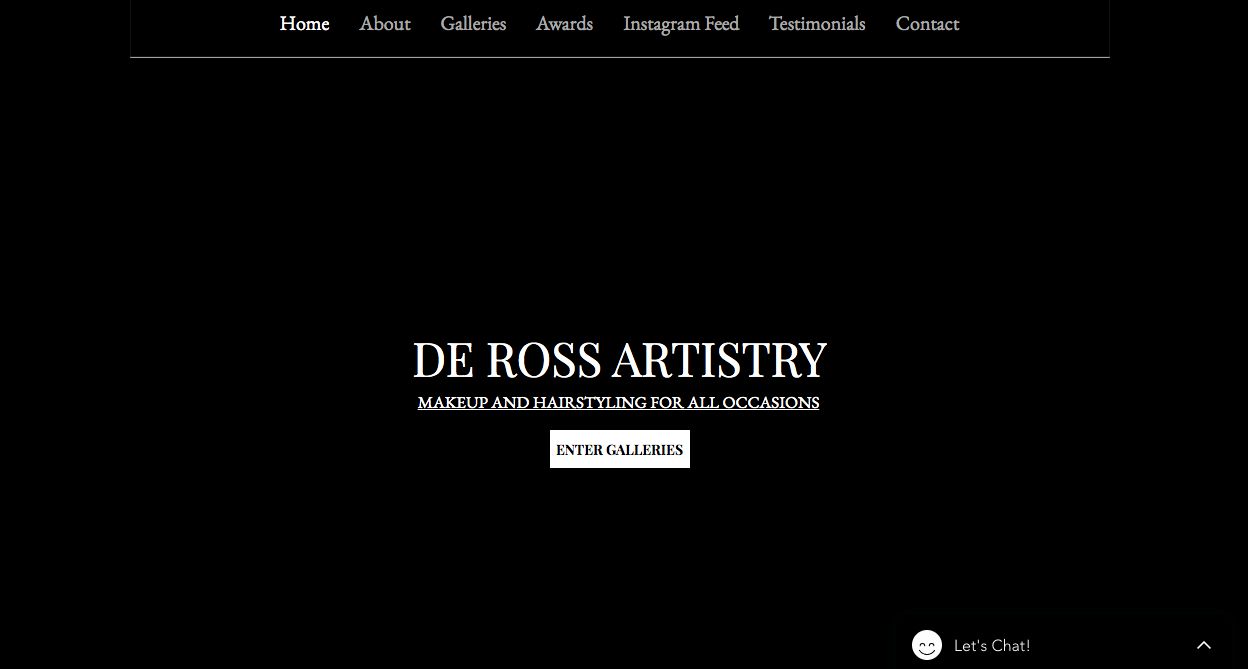 derossartistry.com.au
404521159
Tania de Ross has been a freelance Hair and Makeup Artist for the last 10 years.
She specialises in and loves weddings, but her work has taken her Australia wide on many fun projects and even worldwide on a few occasions.
Her work is known as natural yet flawless and understated yet defined. Attention to detail and perfection are her top priorities.
Tania's calming personality is the key to a brides stress free morning and a photographers best friend on location and in the studio.
​Tania has won multiple awards in the Bridal Industry, proving her love and passion for this Industry, but her versatility shows in her equal love for photo shoots, film/TV and SFX. ​
​She is a solo Artist but has a great team of other solo Artists who she can call on for bigger weddings and events.
​Don't hesitate to call or email Tania now to book your next event.
Alysha Maree Wedding Hair and Makeup Salon Melbourne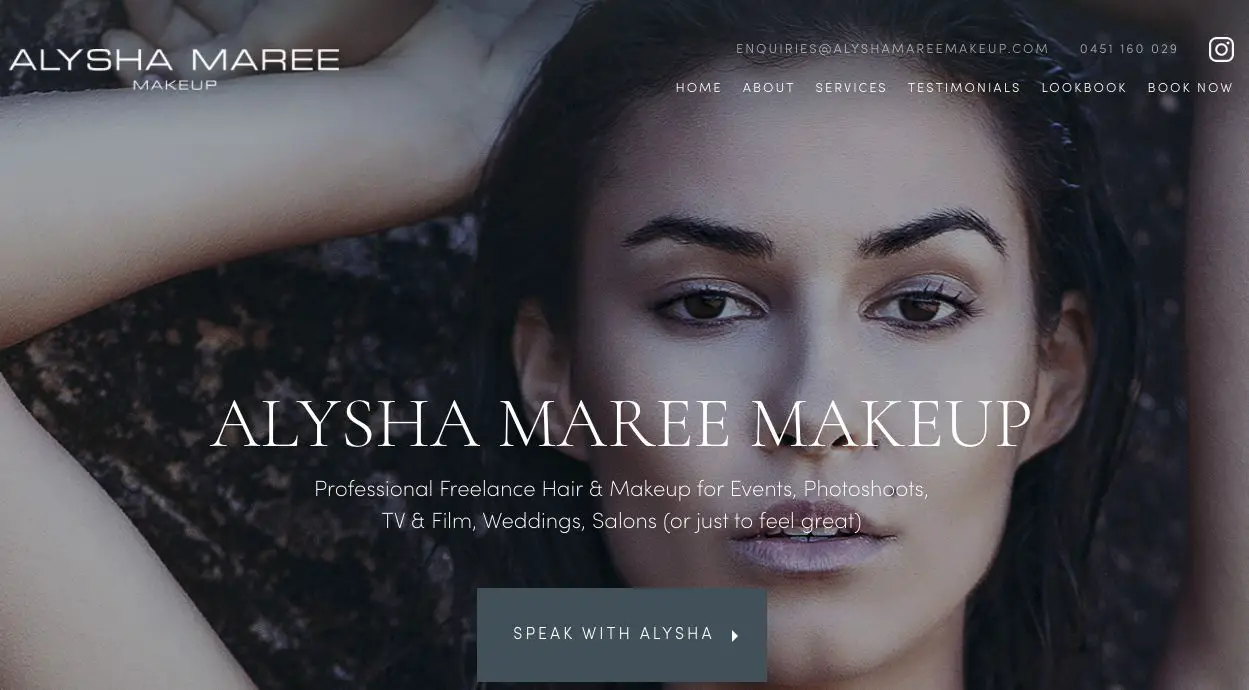 alyshamareemakeup.com
451160029
MORE THAN 10 YEARS EXPERIENCE
Alysha Maree works with names like Chanel, Bobbi Brown and Christian Dior to deliver runway-ready hair and makeup.
She has worked on red carpet events, magazine fashion shoots, advertising campaigns, TV commercials, music videos and hundreds of weddings Australia wide and internationally.
Alysha now has a team of hair and makeup artists that embody her high standards of excellence.
RELAX, SMILE AND BE BEAUTIFIED
Getting glam'd Up is a pampering experience. From foundation to the finishing touches, you'll enjoy every moment with Alysha while feeling completely relaxed.
Get comfortable, clink some champagne and let her work her magic.
EXPERTISE YOU CAN TRUST
Alysha has delivered incredible makeup and hair for hundreds of special events. Having worked with countless models, brides, and girls simply glamming it up for a good time, you can trust her to make you beautiful.
Blow Kulture- Wedding Hair and Makeup Salon Melbourne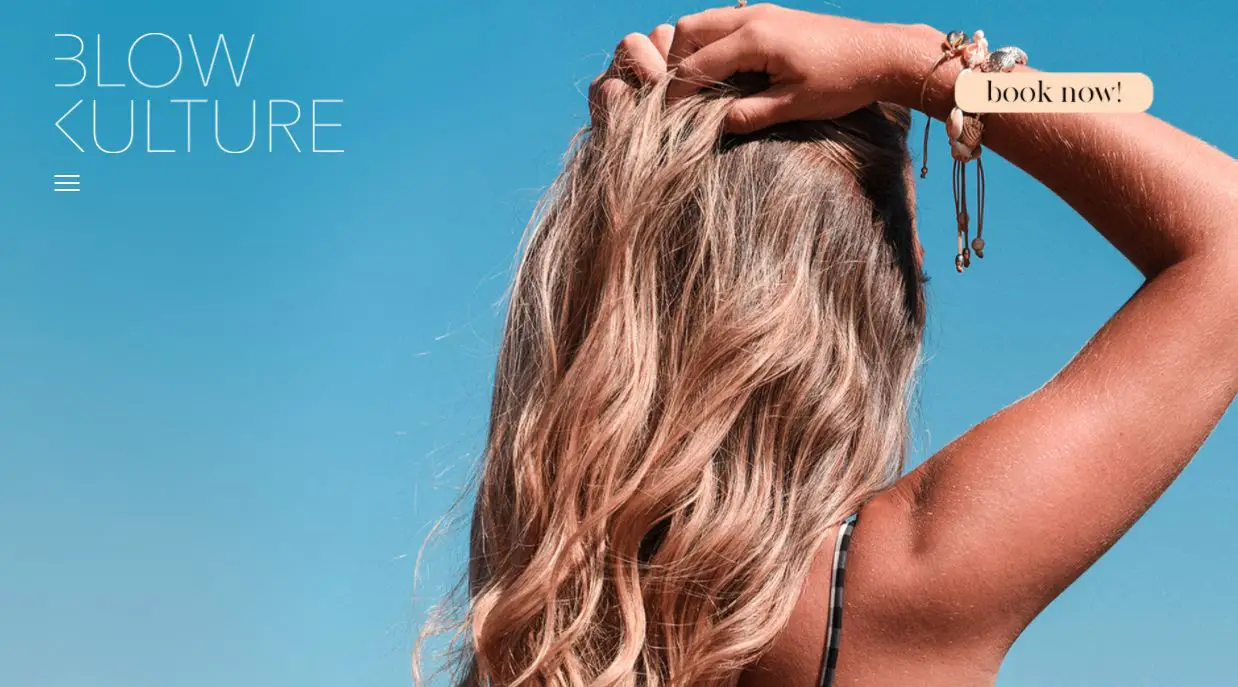 blowkulture.com.au
468962662
The Peninsula's first boutique blow wave bar.
Welcome to the place to be, BLOW KULTURE; a boutique beachside blow dry bar – chic AF & effortlessly cool.
Our expert team focus on offering a unique experience that will leave your hair looking it's best. Compliment your BK blow with our professional makeup services & your drink of choice from our cocktail bar.
Upbeat, relaxed and fun – bring yourself or the whole tribe – we got you girl!
Become a blow waved babe!
Effortless, seductive waves or smooth, sleek and straight, our stylists
have all of your hair care covered.
Wash, dry and blow your own way – let your hair down and choose a style that
best suits you and your personal style.
Get made up
Stand out from the crowd with a full glam makeover or go for something more subtle and summery, our stylists will make you feel like the queen that you are.
Get dolled up for your special occasion with lots of styles to suit you and your personality.
Chin Chin!
Let's all raise a glass to being able to have a cheeky drink while you get your
hair done because.. well, why not!
Prosecco, cocktails and a selection of boutique local gins, we have a little somethin'
somethin' for everybody!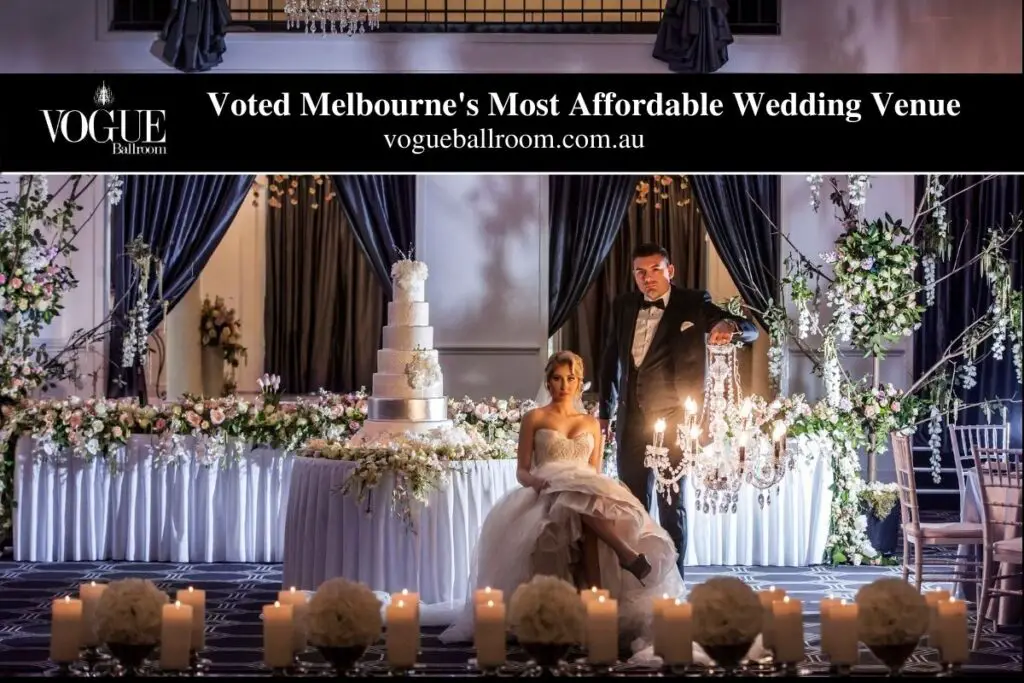 Make Up by Mir Wedding Hair and Makeup Salon Melbourne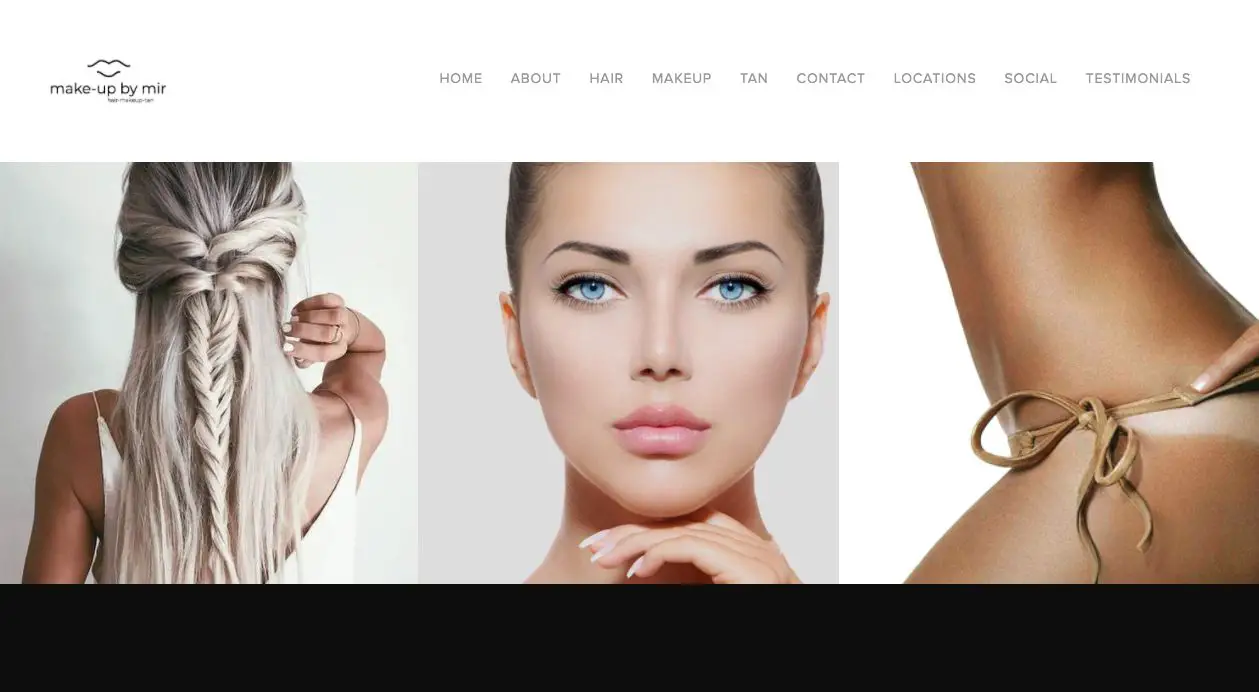 makeupbymir.com
410521341
WHO IS MIR?
Welcome to Makeup by Mir.
My name is Miranda, aka Mir and my passion for Hair Styling, Makeup Artistry & Spray Tanning for 20+ years has allowed me to help my clients look and feel amazing in their own skin. I aim to transform you into the best version of yourself for every occasion.
As a Ballerina in my youth, no doubt sparked my love of everything hair and makeup. As the years went by I knew it was my calling to turn that love into a career. Over the years I have been lucky enough to work in an array of areas; helping brides glow on their special day, debutantes, makeup for film, TV & photo shoots, glamming fitness models head to toe for competition, getting celebs ready for the red carpet or creating crazy hair & makeup looks for music videos, not to mention the dance makeup I've been asked to do for many a young dancer.
Makeup of course is not my only specialty; I also have a love for hairstyling for all occasions & provide luxurious bronzed spray tans that will make you feel like you've been laying on a beach in Brazil.  I take pride in my work and ensure my clients are 100% happy before walking out the door.
If you have a special event coming up, then please allow me to get you ready with my one stop shop service from head to toe.
Makeup by Stella Tu - Wedding Hair and Makeup Salon Melbourne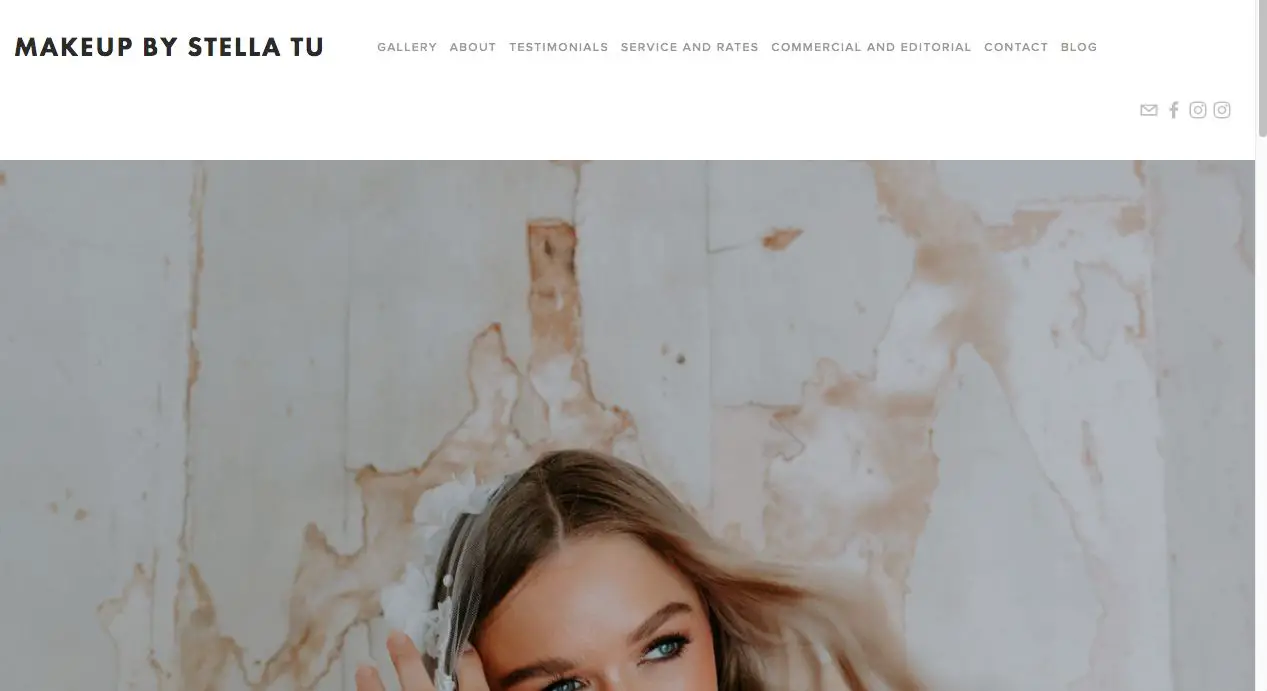 makeupbystellatu.com.au
411319363
STELLA TU-  Makeup artist and Hairstylist
Stella started her journey in 2009, after studying Diploma of Makeup and hair styling she started her career in the industry by training with well-known brands such as Benefit cosmetics, Giorgio Armani Beauty and Bobbi Brown Cosmetics.
After several years of retail, she realised how much she enjoyed the joyfulness of making people feel more confident of themselves, so she decided to start her own makeup freelance business in 2015.
Follow by her business start up, she design not only the makeup look for her clients, also hair styles to suit the look. Her approach to makeup and hair is natural, modern and classic. She wanted her clients to feel confident from the hair and makeup, and to look back to the photos and feel timeless.
'I love watching my client looking at the mirror and felt beautiful. I think makeup is such a personal thing, everyone has their own unique style and features. To me, it's all about listening to my client and get to know their style and creating a personalised look for them. Makeup is not about what you should wear, it's about what makes you comfortable and what brings the most out of you. After all only confidence is what make us feel pretty and that's what I like to achieve.' — Stella
Stella is specialised in hair and makeup. Currently working full-time in bridal and fashion industry as a makeup artist and hairstylist. She train-up her own team of qualified artist to assist on big bridal parties.
SERVICES & RATES
All makeup services include natural hand-made lashes included in price.
My main goal is to personalized all the makeup looks based on your features, style, likes or dislikes and occasions/wedding themes.
Planning a special occasion, your wedding or photo shoot could be overwhelming and to help to overcome that, there is a  within '48 hours reply policy' to keep on top of any questions you have in mind in regards to your look for your wedding, event or special occasion.
I also understand the importance of the day to you and I will do everything I can to help and make sure everything runs smoothly on the day.
For all bookings required a 50% non-refundable deposit to be paid at the time of booking to secure your appointment.
BRIDAL SERVICE
Stella provides bridal mobile makeup services for your wedding day and travels to all location in Melbourne and Victoria. Location could be anywhere you require including interstate and overseas. There maybe a requirement of a minimum number of people for any mobile service.
For more then 4 hair and makeup, Stella will bring along my artist/s depending on the schedule. If extra artist is required, additional travel fee will apply to cover the travel for the extra assistance.
Please note wedding day will only be secured by paying a 50% non-refundable deposit for your wedding day, booking a trial does not secure your wedding day.
BRIDAL TRIAL- Hair or Makeup only/ Hair and Makeup
All trial will be held at Stella's home studio (see location) If mobile service is preferred, call-out and travel fee may apply, please contact to learn more.
A non-refundable deposit will be required to secure your trial appointments.
Please note booking in for trial does not secure your wedding day. Wedding day will required deposit to be secured.
ON YOUR WEDDING DAY- Hair or Makeup only / Hair and makeup
Stella offers bridal party makeup service from brides to bridesmaids, mother of the bride, mother of the groom, junior bridesmaids, flower girl, and nan. She caters up to ten people on makeup applications for a bridal party. Stella also offer Makeup and hair package to bride and bridal party. She can cater up to 4 people for hair and makeup. For groups that are over 5 people needing hair styling and makeup application, she will call-out hairstylists/ makeup artist that work closely with her to help out on the day.
Stella travels to locations throughout Melbourne and all suburbs in Victoria on your wedding day for makeup application service for bridal parties.
Travel charges apply to any location exceeding 20 km from Aintree, VICTORIA 3336. Toll fees, parking, flights, and accommodation may apply (if applicable). An $30 early fee will be required for appointments before 7.30am.
Service includes prepping skin with luxury skincare range to suit your skin, proper primer for your skin type, foundation application, highlight and contorting, blush, getting the perfect brows, eye makeup application, lipsticks application and lashes applications.
TOUCH UP SERVICE
If you wish to have your hair & makeup professionally touched up before or after your ceremony and reception depending on your schedule for the day, Stella provide touch up services either by per hour or if you can exclusively book Stella for the entire day of your wedding.
If you wish to include touch up services in your booking, please let Stella know.
PE-WEDDING PHOTO SHOOT/ ENGAGEMENT HAIR AND MAKEUP
Stella offers pre-wedding photo shoot hair and makeup service. She also offers packages to travel around with bride to be, if style change is needed for the photo shoots, please let Stella know if you need a half day or full day service for your engagement shoot.
Parking fees will apply to CBD area. Travel fee only applies to any location exceeding 20 km from Aintree. Early fee of $30 will apply to appointment before 7.30am.
All makeup services include natural hand-made lashes included in price.
SPECIAL OCCASION AND EVENT
Stella caters hair and makeup or makeup application only for any kinds of occasions in Melbourne. From Spring carnival hair and makeup to black tie event or birthday hair and makeup, to hair and makeup for formal and debutantes. She offers hair and makeup or makeup only at her home studio or if preferred, she also travel to your desire location. There maybe a requirement of a minimum number of people for any mobile service.
TERMS & CONDITIONS
Thank you for using Makeup by Stella Tu's services. Please read our terms and conditions carefully so that you are full aware of your rights when booking your makeup service. Booking with us signifies that you agree to our terms and conditions.
PRIVACY POLICY
INFORMATION WE MAY COLLECT FROM CUSTOMERS – In order to provide better service to our valued customers, Makeup by Stella Tu may request personal details such as your name, address, telephone number or e-mail address. Makeup by Stella Tu will not sell or disclose the Customers personal information/details to any third party without the customers consent unless in the purpose of purchase/deposit/delivery or if necessary to comply with laws, investigations or legal proceedings.
PAYMENT OPTIONS
Makeup by Stella Tu accepts bank transfer or cash payment.
If payments are made by bank transfer, it must be identify with full name.
All prices are in Australian Dollars and GST included. Invoices are sent to your desired email address once booking is confirmed.
DEPOSITS
A 50% Deposit for any service with Makeup by Stella Tu is non-refundable and is required when any makeup booking is requested. For your appointment to be confirmed and the date held, your deposit must be placed. An invoice will be sent out to your desired email address. Once your deposit has been processed, a second invoice will be sent with your remaining balance owing. Remaining amount must be paid in full 3 days before service day if made by bank transfer. If cash payment is preferred it can be paid on the day.
TRAVEL CHARGES
Makeup by Stella Tu may requires a minimum number of people for any mobile service. Travel charges will apply to any location exceeding 20 km from Aintree, VICTORIA 3336.
Toll (City-link/ East-link) may apply depending on location.
Interstate bookings can be made – please contact directly for more information.
For restricted parking area, parking fee may apply if parking is not arranged.
OPENING HOURS
Makeup by Stella Tu is a freelance makeup service. Hours may vary depending on appointments. . A $30 surcharge of will incur if booking is earlier than 7.30am or later than 6:00pm on any day. A $50 surcharge will required for bookings before 6am.
Zoe O'Meara Makeup Artistry- Wedding Hair and Makeup Salon Melbourne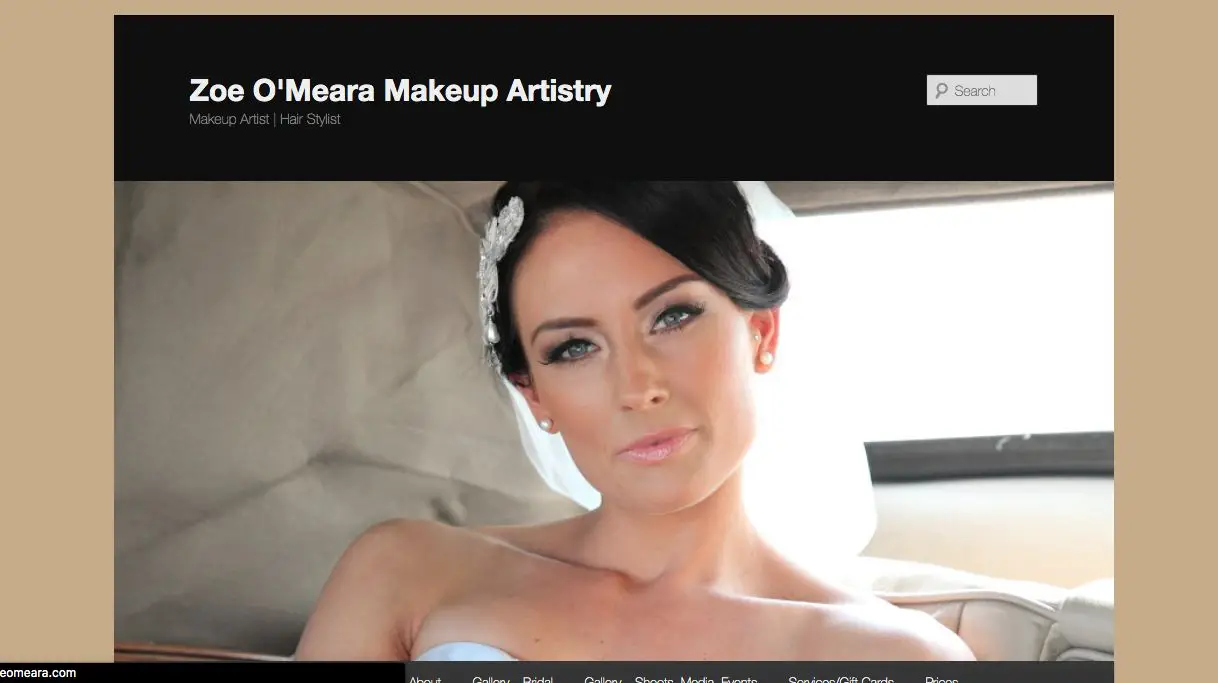 zoeomeara.com
425450314
Zoe O'Meara is an industry experienced, professional Makeup Artist based in Melbourne.
She brings precise application and a high level of skill and ability to every job. Her philosophy is clean, gorgeous and modern makeup .
Her goal is to make you feel like you've never felt before, on your special day but still feeling like YOU!
Zoe is extremely patient and understanding and will not leave until you are completely 100% happy and comfortable!
Her use of high quality products ensure a look that will last the entire day. Zoe specialises in freelance Bridal Services, local and destination. Plus Hair and Makeup for Corporate/Branding shoots and headshots along with commercial fashion and editorial work.
Zoe started her career 14 years ago working with an agency doing makeup events for companies such as Dior, Maxfactor, Guerlain, Elizabeth Arden and many other leading brands. From there she joined MAC cosmetics where during the 5 years with the company she gained many great experiences and opportunities working as a PRO Artist. She has now been running her own business for the past 6 years.
MAKEUP APPLICATION - Bridal – Event – Fashion – Photographic
Zoe will investigate your needs and preferences for your desired look, making sure you are completely comfortable the whole way through. Then using the tricks of the trade to ensure a flawless look that is perfect in photos and will last all day!
HAIR STYLING AND MAKEUP APPLICATION - Bridal – Event – Fashion – Photographic
Hair can also be made available for some bookings. For bookings of more than 2 people who would like both hair and makeup, I recommend booking a separate stylist to do hair. Please have a look at my preferred vendors page to see a list of the stylists I love to work with. Of course if you would like to use your own preferred stylist that is more than ok
MAKEUP LESSONS - Basic Beginners, Smokey Eyes, Glamour and Bronzed Beauty.
One on one- 90minutes
This is a private lesson , which is hands on. Zoe will go through each step with you demonstrating on one side of the face and then asking you to replicate on the other side of the face.
Group Lesson- 90minutes
This is a seminar style demonstration, which is great for bridal showers, hen's nights, work parties or employee grooming classes. Zoe will give a 1hr demonstration on someone in the group explaining technique, products and application along the way. Then there is a 30minute question and play, time at the end.
Please make an enquiry to be sent a price list with detailed description of the types of classes and the categories you can choose from.
GIFT CARDS
Give a gift of self love and pampering. Purchase an E-Gift card via the online gift card store link below and their gift card will be emailed to them directly or you can schedule it to be sent later.
Gift cards can be used on any of the above services but can't be used on already booked appointments.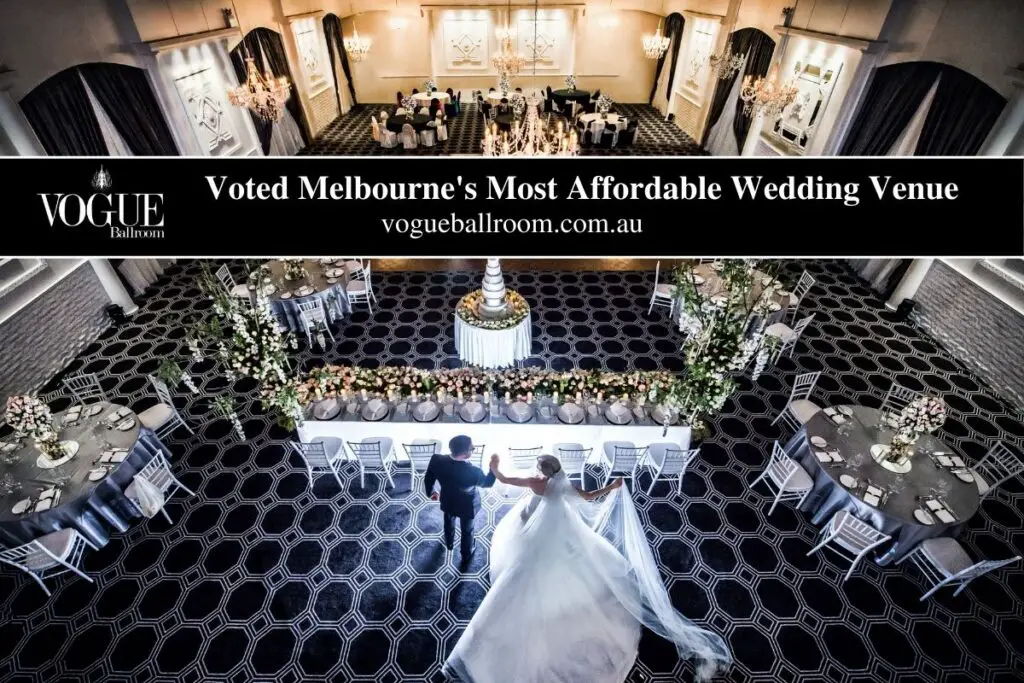 The Make Up Maid - Wedding Hair and Makeup Salon Melbourne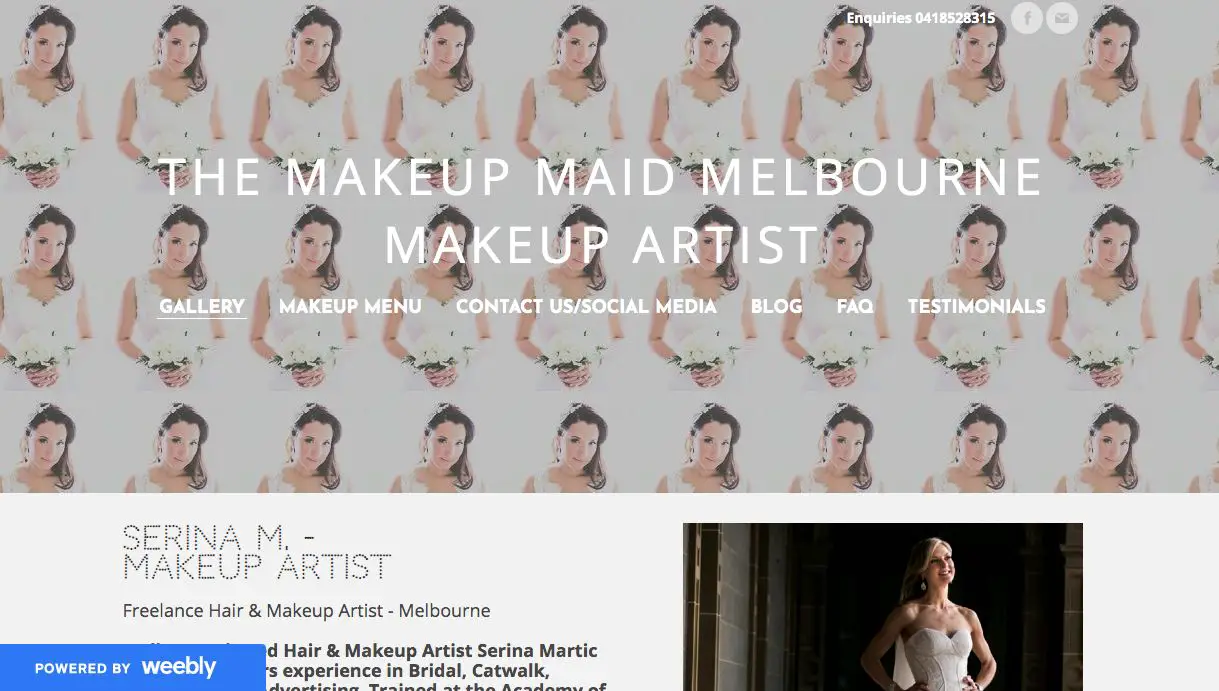 themakeupmaid.weebly.com
418528315
Serina M. -
Makeup Artist
Freelance Hair & Makeup Artist - Melbourne
Melbourne based Hair & Makeup Artist Serina Martic has over 10 years experience in Bridal, Catwalk, Television and Advertising. Trained at the Academy of Makeup, Serina now teaches other Artists as well as clients the art of applying makeup.
Having worked with Mecca Maxima, Serina knows her products and is sure to find that perfect look for your special day!
Using only professional products (NARS, Stila, MAC, TooFaced) which are chosen for their quality and sustainability, you will feel like a million dollars on your special day.
Check out our new makeup menu.. You're sure to find a package to suit your inner diva!
Serina's Services are already booked up 6-12 months in advance. Please lock in your dates and trial ASAP .
H M Allure Hair & Makeup - Wedding Hair and Makeup Salon Melbourne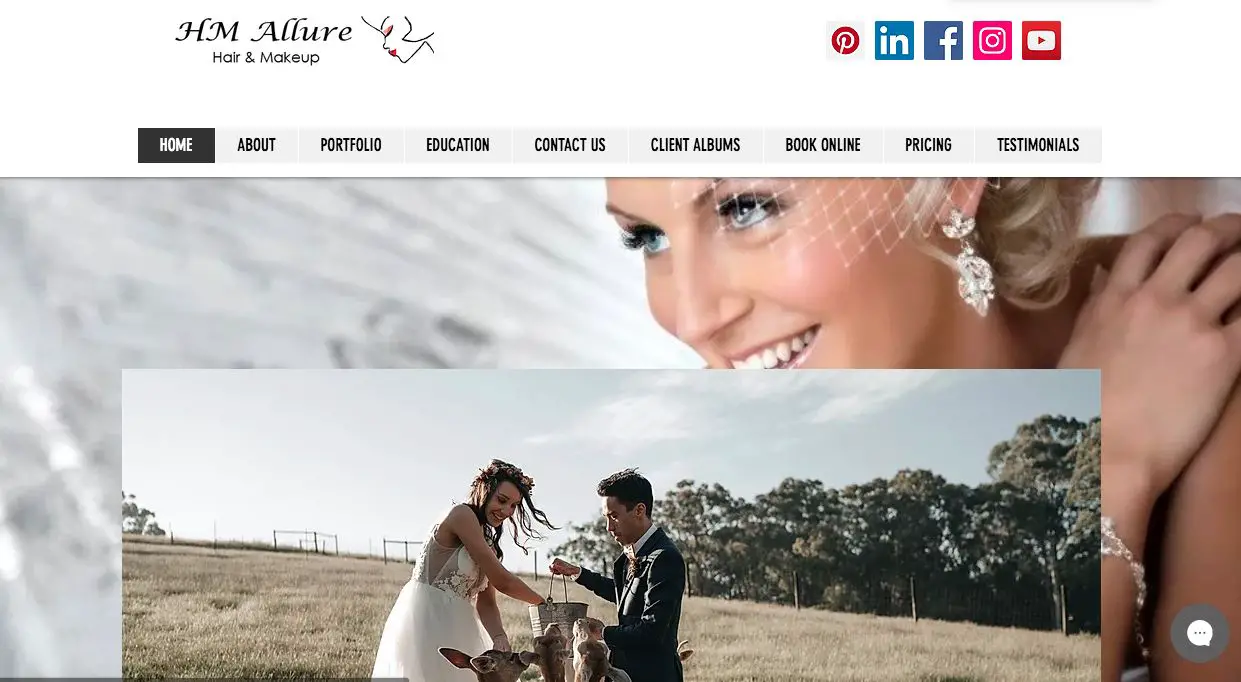 hmallure.com.au
422215405
About Us
Award Winning Artistic Educator wedding hair and makeup  Melbourne
#bridalhairandmakeupservices
With 20 years of experience in the bridal hair and makeup  industry and recognised by Australia's wedding platform award winning artistic educator Helen Donchos is the co-founder of the company H M ALLURE Hair And Makeup Melbourne and trainer educator of HAIR.DO ARTISTRY.
​Trained by the best in the wedding hair and makeup industry, her  creativity and inspiration has developed her own brand of styling creating elegant bridal hair and makeup designs. Her philosophy is to
'' Create the most natural look that makes the bride look feminine''
Helen and her dedicated team of hair and makeup artist  will work closely with you to assist in creating a look that brings out the most beautiful bride in you.
​HAIR.DO ARTISTRY
Wedding Workshops
​HAIR,DO Artistry specialise in bridal and special occasion hair and makeup training.
Learn hair techniques and the latest bridal styles. Whether your an experienced  hairstylist wanting to upskill or update your hairstyling skills or a beginner or a makeup artist this course is for you.
​If you are interested in attending a group class please see below workshop dates.
If you are interested in taking a one-on-one class please complete the contact form for more information.
​Once you complete the workshop you receive a certificate of participation. Our classes are kept to a small size to provide our learners the best possible experience.