Looking to wake up with your liner, brows, or lips already correctly done each day? Every kind of cosmetic face tattoo you can get and how they work — or don't work, in some cases.
You've just rolled out of bed. Your blowout is intact. You grab a bottle of Soylent, throw on yesterday's jeans, and get out of the house in under three minutes. Either you're living in 2069 and have purchased a Jaclyn Hill x Google in-home makeup artist…or you have a face full of semi permanent cosmetic tattoos.
I have heard a lot that most people don't want to do permanent makeup touch up, saying that it's unnecessary. However, permanent makeup is a particular form of art that tends to make little changes within some time. To keep your permanent makeup of lips, eyebrows or eyeliner fresh, it is highly recommended to perform touch up (retouch/correction). The reason is that permanent makeup pigments will lighten with time.
Chances are, you've already heard of microblading. Thanks to an exponentially exploding interest in brows over the past few years, the eyebrow-tattooing technique has gone practically mainstream. But eyebrows are just the beginning. Cosmetic makeup artists are also inking on freckles, lip colours, and more — making it possible to wake up with a face full of makeup even here in 2019. But as cosmetic ink gets more common, it's important to remember that the critical term in semi permanent makeup is "permanent.
"Clients come in and say, 'I'd never get a body tattoo,' and in my mind, I'm like, 'You know you're tattooing your face right now,'" laughs Kendra Bray, owner of New York City salon Better Brows & Beauty. Here's exactly what you need to know about microblading, lip blushing, blush tattoos, eyeliner tattoos, freckle tattoos, and scar camouflage before the moment that needle hits your face.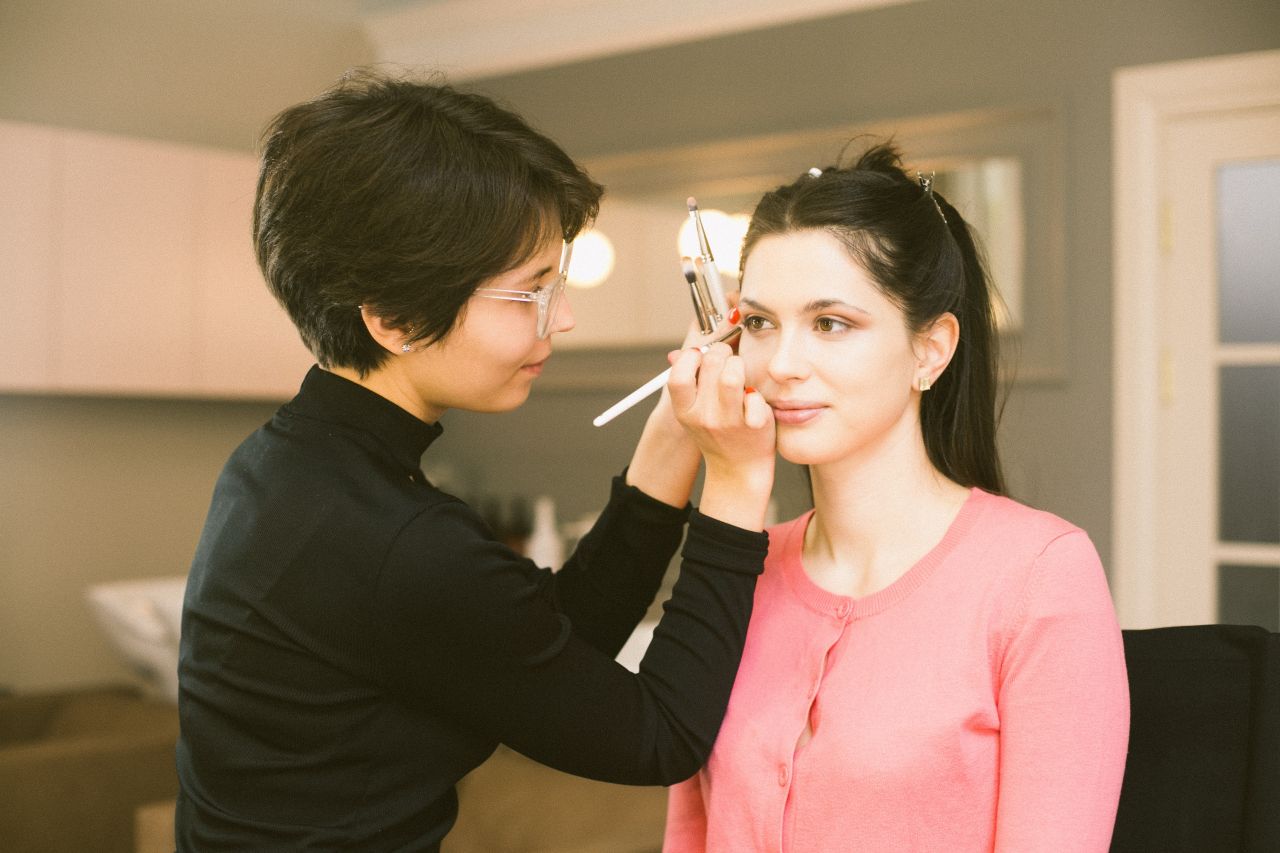 All permanent cosmetic procedures are a multi-session process. You are required to come back for at least one touch-up visit before it can be determined that your work is complete. Touch-up visits are scheduled at 4-6 week intervals or more prolonged.
Be prepared for the initial colour intensity of your procedure to be significantly sharper, brighter, or darker than what is expected for the final outcome. It will take time for this transition based upon how quickly the outer layer of your skin exfoliates.
While these tattooed colours may initially simulate the exact colour and tone desired, they will not always remain a perfect match. Tattooed colours are constant, while your own skin colour will vary depending on exposure to cold, heat, sun, and circulatory changes. For example, if your skin tans and you have scar camouflage, your surrounding skin will become darker in appearance than the treated area.Proper care following your procedure is necessary to achieve the best results. Keep in mind that in many cases, some unevenness of colour is to be expected. The purpose of the touch-up visit is to correct any colour or shape issues. Please review the following directions and refer to them as necessary.
Permanent cosmetic makeup is cosmetic tattooing. The specialized techniques used for permanent cosmetics are often referred to as "micropigmentation", "micro pigment implantation" or "demographics". The cosmetic implantation technique deposits coloured pigment into the upper reticular layer of the dermis.Permanent cosmetics procedures are performed using various devices, including the traditional tattoo coil machines, the pen or rotary machine (includes the digital rotary machines) and the non-machine or hand device. The process includes a consultation, the application of pigment, and at least one or more follow up visits for evaluating the healed design work and colour of the dye.
People who meet minimum age requirements and can heal properly from minor wounds can benefit from the liberating benefits of permanent cosmetics. Interest in this service spans the young to the more mature; those who desire a soft, natural enhancement to their appearance. It is especially valuable to people who can't wear traditional cosmetics due to allergies and skin sensitivities; active people who want to look their best for sports activities such as swimming, hiking, biking, tennis, aerobics; and those who don't want to worry about "sweating off" or reapplying cosmetics. Permanent Cosmetics also benefits the vision challenged who have difficulty applying their cosmetics; and others with dexterity related conditions such as arthritis, Parkinson's disease, multiple sclerosis, stroke survivors, and busy people who don't have time to spend applying and refreshing makeup throughout the day and evening.
Will permanent cosmetics change or look bad as I age?
Permanent cosmetics will fade gradually over time, so there will not be a visible change in your applications. The colour will disappear, and when you return for a touch-up, you can also change the colour (within reason) as you age.
Jamilla never recommends "wide, winged eyeliners" because as the eye ages you could end up with what looks like a hook at the ends. Natural is always the best way to go! With permanent cosmetics, the goal you want to achieve is to wake up looking refreshed, not like you are going out to a party. If your goal is a dramatic look, then Jamilla is not the practitioner for you.
Is a "Touch Up" a Simple Touch Up?
While doing permanent makeup, one of the most frequent visits to our office is a touch-up of clients who got their eyebrows years ago with another person. When the client calls to make the appointment, usually says: "It's almost nothing, it is just a retouch", but in many cases, it is not just that.
 Since colour changes over time as a natural process, for me, a retouch means "a correction". During the consultation, it is essential to establish that if you are doing a touch-up, you cannot be 100% responsible for the final result, because you are working on a pre-existing basis.
 When you see that your client arrives with reddish, bluish, greyish or violet eyebrows, you cannot merely apply brown colour on top. If you do it, the colour that she had will appear again. For this reason, you must neutralize it before using the desired brown colour. Of course, there are more complicated cases where you need to modify the shape as well, but this is another topic of conversation.
In general terms, you must remember that you have to neutralize a colour with its complementary colour. In the colour wheel, the additional colours are opposite each other.
Red is neutralized by green

The blue is neutralized by orange, and

Purple is neutralized by yellow
Thinking about these characteristics, Softap created the Correction Aid colours:
Green: Lime-Aid- It is best for neutralizing red or orange tones.
Orange: Orange-Aid- This is best for neutralizing a blue or grey colour.
Yellow: Lemon-Help in those cases when your client has multiple colours in her eyebrows.
 Note that if the colour was reddish, after applying the Lime Aid, you should use a neutral or light cold tone, while if it was bluish or greyish, you should apply a warm tone after the Orange Aid, the same as if the colour was purple.
 If the colour is light, in the same session, you can do both the neutralization and the application of the brown colour. In contrast, if it is a dark tone or the texture of the effect is stable, you must apply the correct colour, and in one or two more sessions, you may ask the brown tone you want. You can do one session every 2-3 weeks. I need to emphasize that the technique that should be used for neutralizing colours is shading or microshading, not microblading.
 If your client needs to modify the form, that is a subject of correction for an expert. If you have the knowledge and the expertise, go ahead, but if you DO NOT know, I recommend that you NOT commit to doing the work, remember, your name will be out there, and if the result is not good, it will be a negative review for you. Another recommendation, if the shape is not well designed, do not touch it up because you are enhancing the difference.
 If your client has a solid or a shadow effect in her eyebrows and wants to do the touch-up with the microblading technique, you will have to set the expectations very well. In that case, you need to explain to her that it is possible that you need to do several sessions before you achieve the effect she wants. I have seen microblading work on shadows of previous eyebrows and the base colour stands out, generating an outcome that doesn't look natural.
 Next time you receive a call from one of your clients asking for a touch-up, remember two things:
Do not give a price before a personal evaluation.

Think that you have to do more than you imagined.

While the name implies that permanent makeup is indeed forever, that is not precisely the case. The ink used in permanent makeup softens and lightens much quicker than traditional tattoo ink, but never entirely disappears. The fading happens gradually over the years, making occasional touch-ups necessary. This is undoubtedly good news for some since it allows for a change of colour and even style if you so desire.

The first touch up appointment is usually about 4-8 weeks after the initial procedure. Don't worry, and they won't always be that frequent. At our clinic, only 25% of the clients required the follow-up touch up an appointment! Having years of experience in permanent makeup, we polished the techniques that let us reduce the chance of the necessary correction appointments. 

The nature of permanent makeup procedure involves the touch-ups due to many factors: skin reaction, the healing process, proper aftercare, health and skin conditions, lifestyle, medications used, body metabolism, etc. The follow up to the initial procedure should be scheduled and performed no sooner than four weeks after the original system.

 Please keep your follow up appointment so that any colour adjustments or shape amendments can be made!
During the touch-up appointment, your artist will ensure your permanent makeup has healed entirely and adequately. They will identify any areas that need touch-ups, and also make sure you are satisfied with the look and shape. If you desire minor adjustments, they may be able to make them while touching up. Don't be afraid to ask your artist for changes (within reason), as any professional wants their clients to be completely satisfied and happy, and after all, it is your face! Usually, just one session is needed for a touch-up to ensure a flawless look
Following that procedure and your initial scheduled touch-ups, further touch-ups are only necessary about once two years or less, depending on a variety of factors. These can include how fast your skin exfoliates, your skincare products, sun exposure, skin type, and even certain medications. It's important to keep a close watch on your permanent makeup at first to ensure the products you use aren't affecting your tattoo and switch products when necessary. The colouring you have always played a role; those with permanent blonde makeup may need touch-ups more frequently, where those with dark brown/black will need them less frequently.
There are a few things you can do to prolong the appearance of your permanent makeup, including avoiding direct sun exposure and strong facial cleansers. Wearing sunscreen can also greatly help keep your colour vivid. It is also advised to stay away from chemicals, such as from a facial peel and laser treatments that can affect the tattoo.
However, even when you take all of the preventative measures, the ink will still certainly fade over time, slightly changing the colour due to your own pigmentation. That is why regular touch up appointments are crucial to maintaining your look.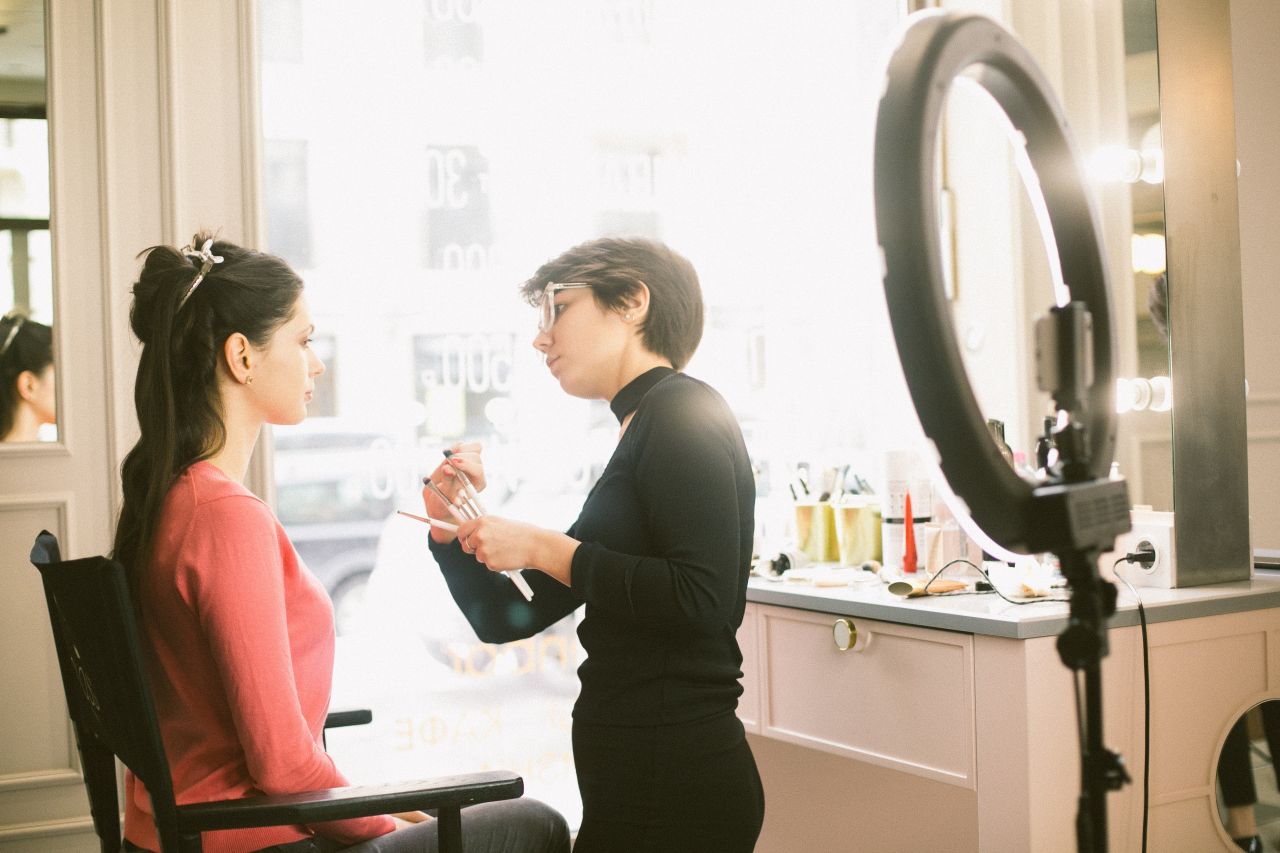 What factors affect permanent makeup?
There are a lot of factors that might affect how long the permanent makeup lasts. The environmental factors like exposure to the sun, possibly body chemistry, makeup products might affect the colour over time. We recommend doing retouch (correction) every two years to see the best results of permanent makeup.
At times you can start noticing the colour fading in a year, typically between in 2-3 years. However, every person holds the pigment differently. In my opinion, it's a good thing because permanent eyebrow makeup trends and styles always change, so every touch up it is possible to get some changes done like make more additional strokes or make the colour a little bit darker.
Another valuable part is the technique of the permanent makeup artist, the pigment type that was implemented and the amount of pigment. The type of dye used by permanent makeup artist has a lot to do with how long it will last.Permanent eyeliner and permanent lips usually don't need to retouch that often. I always will be in touch to advise you and recommend what is best for your permanent makeup.
Be prepared for the initial colour intensity of your procedure to be significantly brighter or darker, and you will also notice it may appear very purple, blue, or red immediately after the procedure. This should fade as it heals. Depending on the tattoo, the area may darken before it fades. It will take time for this transition based upon how the tattoo was applied, what it was applied with, and your own natural healing. Proper care following your procedure is necessary to achieve the best results. 
Ice packs protected with a cloth may be applied as necessary to reduce swelling. Do not put ice directly on the area; make sure there is a towel or cloth between the ice and your skin.Bleeding and bruising is expected the first day or two after the procedure.
Wash your hands before touching any treated area. Do not expose the area to dirty or unsanitary conditions.
Itching and scabbing is normal. Once the scab or dark crust forms allow it to peel off naturally, DO NOT PICK, PEEL, OR SCRATCH the treated area as it could cause scarring or changes in the natural skin colour. Removing the scab could also increase the healing time. If the tattoo is located in a high friction area, or if you tend to scratch, cover with a bandage. Do not shave over the treated area until all scabbing has healed.
If the removal is on the face, no makeup is to be applied for 72 hours (three days) after the procedure. After any eyeliner procedure, use new mascara. Do not use an eyelash curler for two weeks.
Do not expose your healing skin to direct sun, tanning beds, saunas, salt water, chlorinated pools, skin creams, ointments, or lotions other than what you have been instructed to use for two weeks following your procedure. The treatment should remain as dry as possible for at least three days. You may continue to shower, and you can gently wash the treated area with mild soap and water, but pat dries it as soon as possible (do not rub). Do not expose the area directly under a shower spray, no scrubbing the area, do not swim or sit in a spa, and do not soak your body where the area is submerged in water.
If itchiness develops and is irritating, you may apply an anti-itch ointment after the first week of treatment or bandage or tape over the area. Excessive scratching on the treated area may cause additional irritation and possible scarring.If the colour is not completely faded after the procedure, the process may be repeated after the skin has healed, usually about 2-3 months.The treated area can be re-tattooed after the skin has healed, usually after 2-3 months.
What If I Don't Like It?
Although the procedure is considered permanent, these procedures do have flexibility in changing colour and shape to some extent, depending on the expertise of your technician. Colours will appear darker immediately following the procedure but will soften and lighten during the healing process. The healing time is different for each individual and procedure. It's essential to realize that often the new procedure represents something somewhat different; at times, colour where there was no colour at all or very little. It takes time to become acclimated to a new look (very often this applies to eyebrows which were sparse and unnoticeable before the permanent cosmetic brow procedure.) Eyeliner colour is more evident due to the contrast to the skin colour. Lip colour can take up to six weeks to reflect the final colour. Be patient. After the procedure has healed, and you can make an informed decision about the improved version of the method, the only reason you should not like your permanent cosmetics is if you chose a technician who did not work with you on design and colour. How could this happen?
If you cannot communicate with your technician, it is possible your desires will not be realized.
If your technician recognizes your requests but does not take your desires for colour or design into account, you should not proceed with the procedure.
Don't request eyebrow colour based on your tinted scalp hair colour. That is subject to change, and it may affect how you then feel about the colour of your permanent cosmetic eyebrows. Eyebrow colour should be selected based on your skin undertone and the colour of your eyebrow hair (if any.)
Conversely, most well-trained technicians will not perform a procedure if the design and colour requested by the client are not reasonable. If your requests are turned down by one or more technicians, rethink what you are asking for.Permanent cosmetics are not easily removed. Make the right decisions upfront. You can enjoy the liberation of permanent cosmetics provided when you do your research and choose a qualified professional that you work well with.