You are a groom and you want the best suit for your wedding day. You're not just looking for any old suit, but one that is custom made to fit you like a glove. Where do you go?
Want to get straight to the point?
Scroll down to see the ultimate list of Suit Tailors in Melbourne, Victoria!
Melbourne has always been viewed as Australia's fashion capital. New labels and emerging names in the industry start and build. Established brands construct behemoth flagship stores and open independent boutiques to ensure their cool factor is front and centre.
Are you located in Melbourne, Victoria, planning a wedding and looking for suit tailors? When you are planning your big day, you probably want everything just perfect. One of the best ways to make sure that it all turns out the way you dreamed it to select every vendor yourself personally. This way, you can choose the ultimate location, the best entertainment and the most delicious food, and craft your perfect wedding day.
We've created an ultimate list of Best Suit Tailors in Melbourne to save you time and money!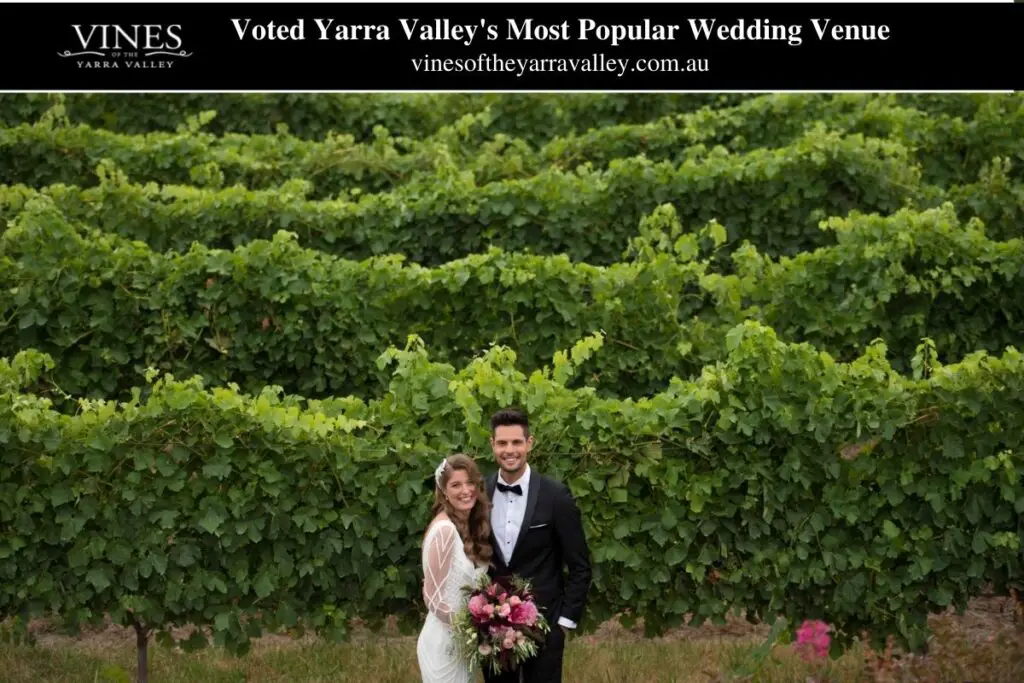 Add a header to begin generating the table of contents
Frequently Asked Questions
How much should a good quality custom tailored suit cost you? Well, funnily enough, it's about the same as a regular priced off-the-rack suit: $500 to $800 range: Good quality. $800 to $1,200 range: Very good quality.
A custom suit would not live up to its name if the quality of the fabric was compromised. Simply put, bespoke suits are made in a more expert fashion with more superior materials than off-the-rack.
It's just a tailored suit. Custom means made-to-measure, fully bespoke or anything in between. ... A bespoke suit is way different than a made-to-measure suit that you might buy online from a company like Indochino, Oliver Wicks or Black Lapel. A bespoke suit is made from scratch, just for you.
Ultimate List of Suit Tailors in Melbourne, Victoria
YSG Tailors - Custom Suit Victoria, Melbourne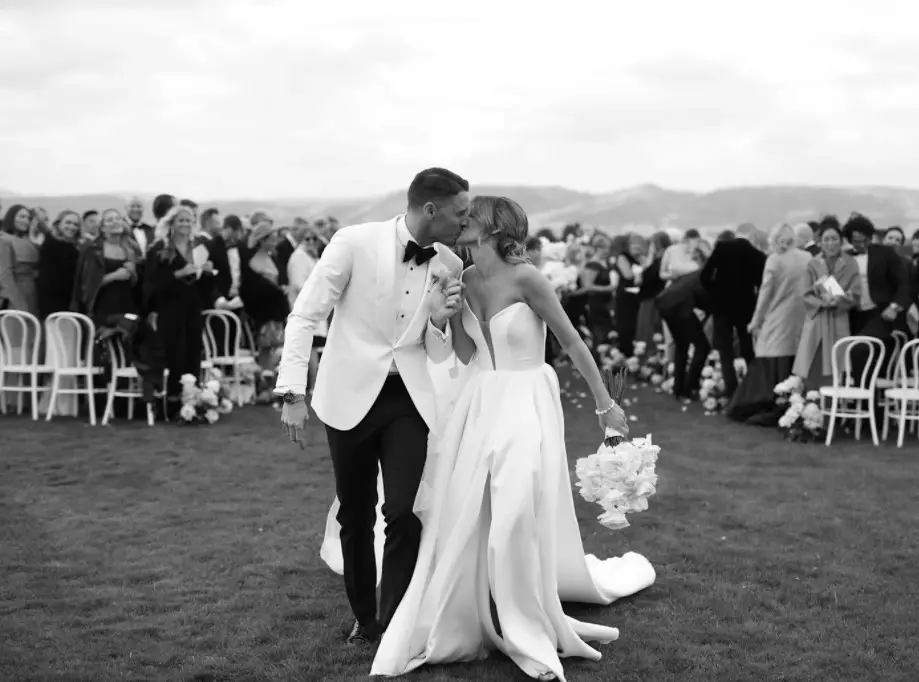 THE YSG WAY
Founded in 2019 by Ryan McIntyre and Dylan Marshall, YSG Tailors is taking suit shopping and fitting to the next level. After several years with major fashion brands, Ryan & Dylan have taken their skills, connections and drive and created a custom suit business that embodies their beliefs and what they stand for as professionals. YSG Tailors was born from the desire to make every man feel confident and comfortable in formal wear by allowing them to design a suit that showcases their own personal style.
THE SHOWROOM EXPERIENCE
Welcome to the new suit fitting experience for the modern man. While you're choosing all the elements of your made to measure suit, why not have a little fun? The YSG showroom isn't just for taking measurements, it's also for making memories. Preparing for your big day? Enjoy the full YSG experience with your groomsmen by your side and a beer or scotch in hand. We've created a comfortable and stylish space where the entire group will feel relaxed as soon as they walk in the door. Our process is always easy and enjoyable.
HOW IT ALL WORKS
A made-to-measure, professionally tailored suit can last a lifetime. With YSG, you'll be involved throughout the design phase, with the freedom to select everything from your preferred fit to the fabric choice. Unsure what style works for you? Let us guide you through the entire process from choosing fabrics, buttons and interior linings to the jacket, embroidery and trouser styles. Then, in just four short weeks you'll be back to try on your custom-designed and expertly tailored suit. Explore our custom process that takes the stress out of suit fitting.
FAQ Custom Tailor Suits
How much does it cost to get a suit tailored?
Depending on where you live and what you need done, it could cost anywhere between $25 and $100 to tailor a suit. Doing things like shortening pants are cheap and easy, shortening sleeves is relatively easy though complicated if the jacket has buttons on the sleeves. Taking in the jacket around the sides will cost more.
Where can I buy a suit in Melbourne?
In Melbourne, buying a made-to-measure or bespoke men's suit is more than a fashion statement, it's a way of life. The experts know as much, but do you? Are you merely grabbing the first suit you see and making do with those loose sleeves, or getting it tailor made? In other words, are you just wearing a suit, or owning one? And we don't mean owning in the mere sense that you paid for it. You own it on that grand scale where the suit matches more than just your physical contours and says something about who you are. Don't waste your time in generic department stores. Instead, go to one of the best tailors and bespoke Suit Shops in Melbourne.
Why are tailored suits so expensive?
Suits are typically made from wool or wool blends. Wool is a great material and superior to cotton in many ways (the advantage of cotton only being that it can be easily washed, which is why it is the classic material for (under-)garments that need to be washed regularly). While some wool can be itchy on the skin, it is generally the far superior material over cotton. It does not wrinkle as easily and unwrinkles mostly on its own or with the help of some steam. It is more breathable and keeps you colder in summer and warmer in winter. Hoewever breeding sheep and goats for wool is more costly than growing cotton. Just as a pound of meat is more expensive than a pound of veggies, a meter of wool fabric is typically more expensive than a meter of cotton fabric.
Cheaper suits will sometimes try to substitute polyester for at least a part of the wool, but even high quality polyester fabrics are not cheap, at least not as cheap as very cheap cotton or acrylic.
Are tailored suits worth it?
It's worth it if you can get a price that's within your means. Don't spend more then you normally would on a suit, if its just for the custom suit. We wear a suit often anyway, so the custom vs not made no difference. It definitely enhances personal confidence, and the quality is noticeably better.
What is the most expensive suit brand?
Most of these suits are necessarily reserved for the superclass: The world's leading businessmen, celebrities, and world leaders who can afford to spend more money on a single suit than you can afford to spend on your car (or even your house).
Stuart Hughes Diamond Edition – $892,500
These suits took more than 800 hours to design and stitch, and they are made of wool, cashmere, silk. Famed luxury goods designer Stuart Hughes teamed up with world-renowned tailor Richard Jewels to create this extravagant piece of art of which there are only three in the world.
George and King Suit Tailors Melbourne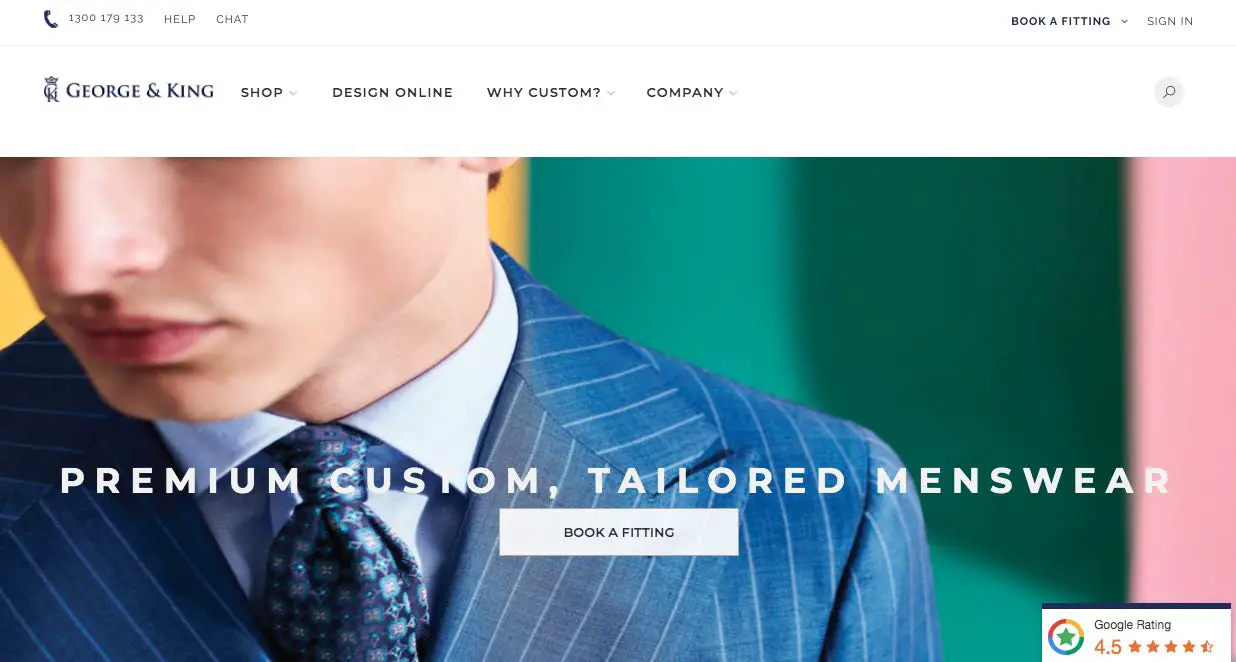 1300 179 133
Suit Your Style
It's all in the details! With George & King by InStitchu, you can customise almost every aspect of your tailored suit. The combinations are limitless. Everything from buttons, linings and fabrics, to lapel and venting styles, you name it, you can change it!
Your Style Concierge will guide you through the customisation process and help you craft a fit-for-purpose garment that also captures your individual personality.
Everyone is built slightly different. We know the best fit is a custom fit. Your Style Concierge will capture more than 20 measurements to create your perfect fitting suit.
Every George & King by InStitchu garment is unique. Our tailoring team will cut and sew a one-of-a-kind suit crafted to fit just one person - you.
Look Good. Feel Good.
We'll ensure you walk away completely satisfied.
Your purchase is risk-free. Whether placed online or at one of our showrooms, all orders are covered by our Perfect Fit Guarantee.
The Concierge Service
The Concierge Service is about making clothes shopping so easy that it won't feel like shopping at all.
This complimentary service gives you access to our Style Concierge team, on-call to do all the heavy lifting when you need new shirts for work, or need an entire look curated for your next big event.
Design
It's all in the details! You can customise every aspect of your tailored suit. The combinations are limitless. Everything from buttons, linings and fabrics to lapel and venting styles, you name it, you can change it!
Your Style Concierge will guide you through the customisation process and help you craft a fit-for-purpose garment that also captures your individual personality.
Oscar Hunt Suit Tailor Melbourne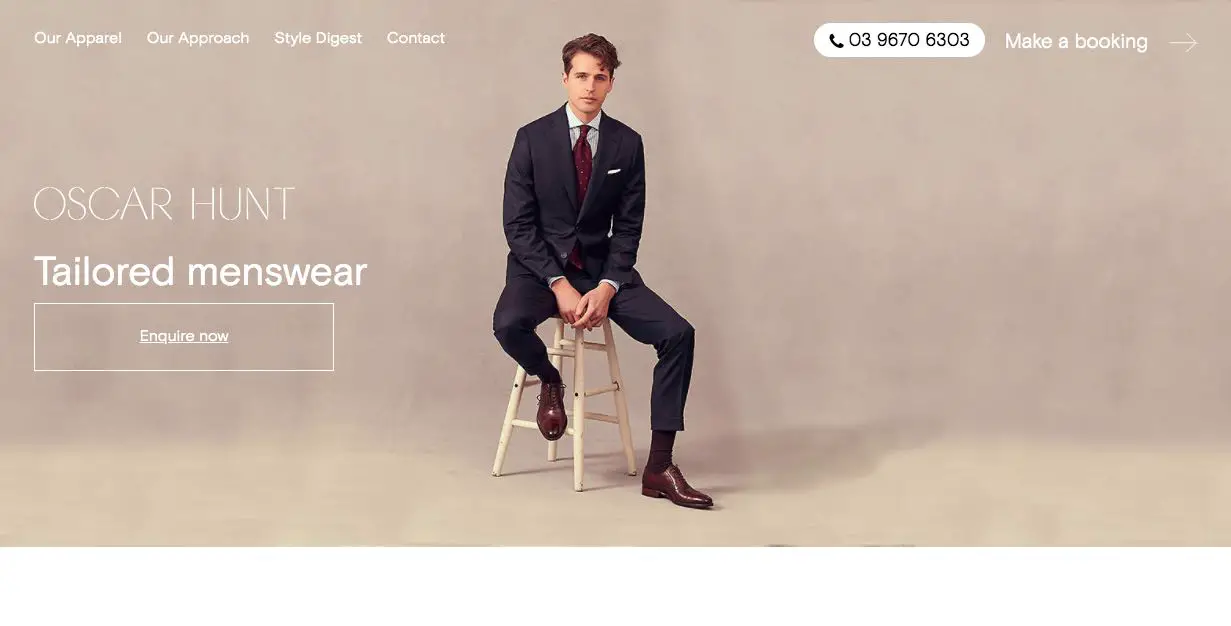 03 9670 6303
Wedding suits
Your big day ought to be treated with a sense of reverence, and at Oscar Hunt, we understand this. That's why a fitting for your wedding suit is an experience not only for you and your partner but also for your full bridal party. Relax in our lounge and take the time to choose from our extensive range of fabrics and styles alongside our team of experts.
Working closely with our fitters, we'll craft a wedding suit that will get you down the aisle and beyond, all the while taking into consideration the broader event and location. After all, a wedding suit shouldn't be a one wear wonder. Focusing on quality craftsmanship and the most delicate fabrics, this is a suit that will last you well beyond the big day.
Why made-to-measure?
A made-to-measure garment from Oscar Hunt is crafted exclusively for you to meet your needs. It is a modern-day, affordable version of bespoke: giving you control of stylistic choices to create a truly unique garment. An off the rack suit is generic, and the alterations you can make are limited. A made-to-measure suit, however, has endless possibilities. We take upwards of 30 measurements during the fitting process, noting proportion, posture, and shoulder balance to create your unique pattern. In essence, this pattern is a template of your body, which we send to our tailors, who cut your selected fabrics to construct your garment.
The difference between made-to-measure and bespoke
Though the greatest differences may be subtle, they are very different processes. If you're hoping to dive into the world of custom suiting, you must understand the comparison.
V&J Menswear - Suit Tailors Melbourne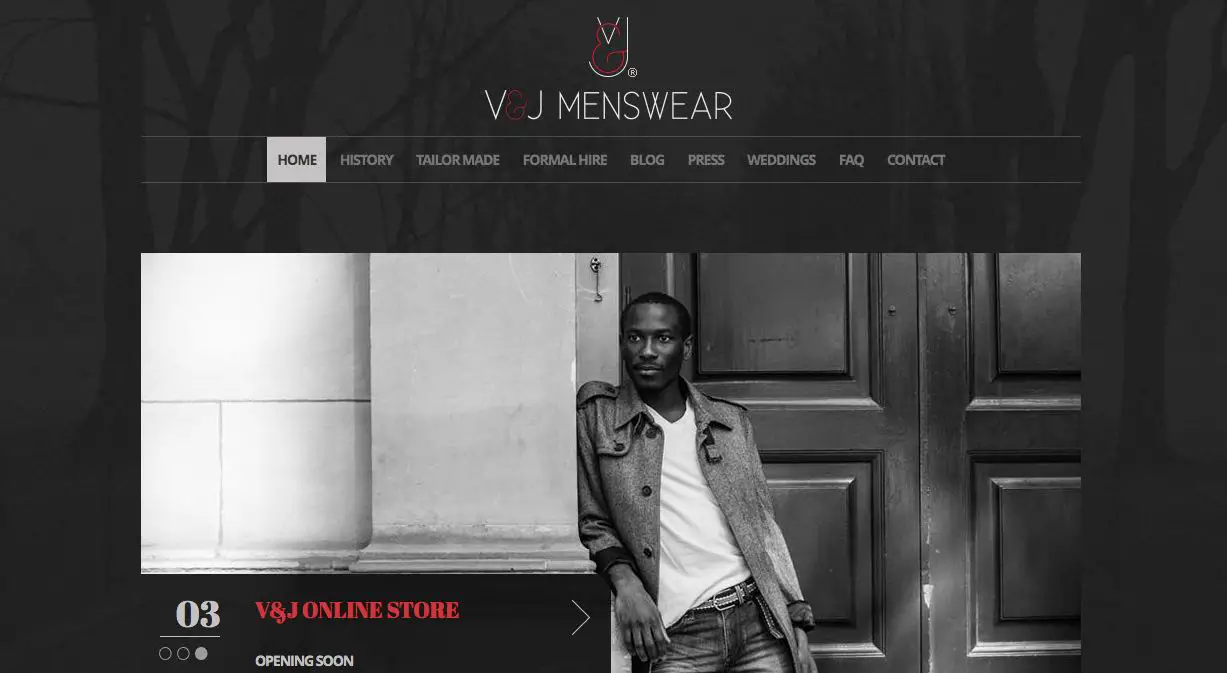 (03) 9078 5054
Tailor-Made Suits
Spend The Time Creating The Perfect Look.
Spend time creating the perfect look. With 100's of Italian milled fabrics to choose from, the colour of your suit is just the start.
When getting measured for a Tailor-Made suit, it is essential to consider the detailing of the case you require. Under professional guidance, once you have established the style and desired fit, your measurements are recorded.
A wide variety of personal detailing may be added to your tailor-made option.
Some examples are:
Choice of fabrics

Choice of buttons

Choice of internal colour linings

Choice of internal colour detailing

Choice of Hand stitching

Choice of lapels
Many styles are kept on hand to help you with your choice of suit.
All custom made garments take time to make so please allow for 4 – 5 weeks from measurement to final fitting, especially those made for a special event.
Our Story
The label V&J are the initials of two loved family pets that have passed. Jackson being the son of Vogue, both loyal Rottweilers, had vibrant personalities and charismatic qualities. The label V&J pays homage to the nature of these two loved animals.
Rick and Carl are the founders of this New York-style vertical retail store V&J Menswear in Flinders Lane Melbourne. They are passionate about bringing back the old-style customer service and understanding gentleman's requirement for a holistic experience when buying menswear.
They endeavour to educate the gentleman to be empowered with style and elegance when dressing for any occasion. Enjoy the ambience of V&J and be assured that and effective, engaging look for every occasion will be attained with every visit.
After years of serving gentlemen on the retail floor from all walks of life, Rick and Carl have discovered the need for men to feel more significant at home and work in the way they present themselves.
As for styling experts, closed events and classes are available at corporate offices and the V&J showroom on all topics covering menswear fashion, etiquette and how to put a versatile wardrobe together. These classes must attend and offer valued advice and real-life examples of improving one's appearance and demeanour effectively.
Andre J Menswear - Suit Tailors Melbourne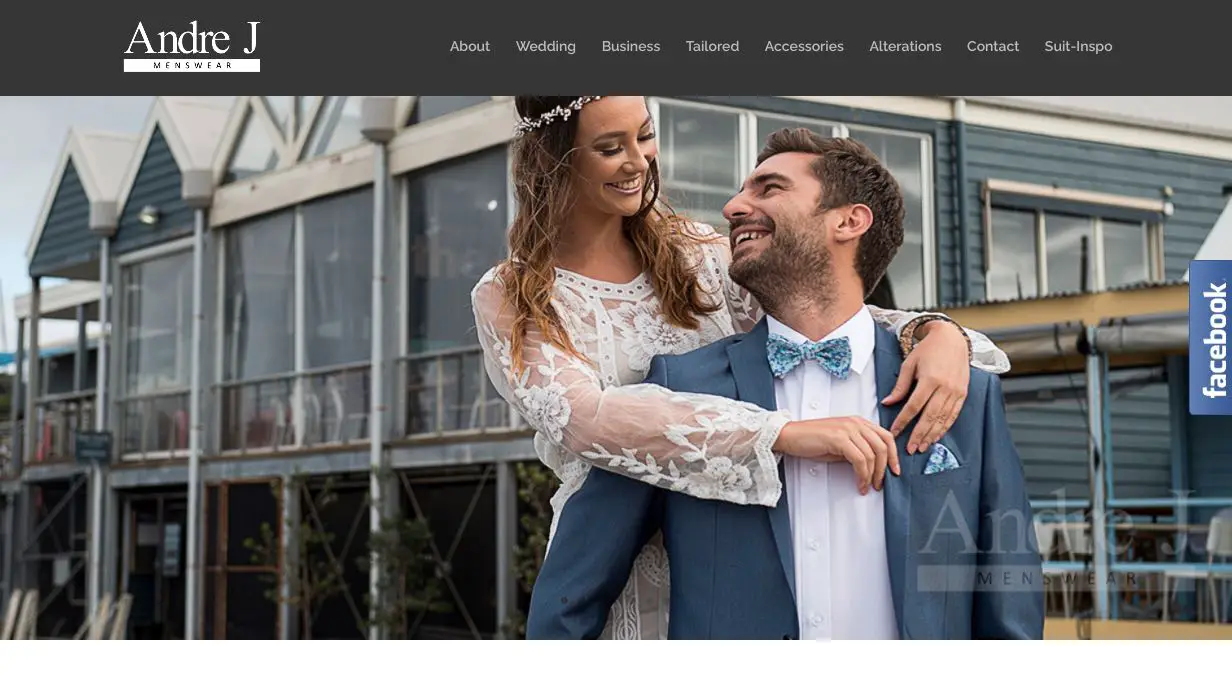 0405 181 190
Wedding Suits Melbourne
TAILOR'S ADVICE ON THE RIGHT SUIT & FABRIC
So, you're getting married. You know how many things that you, as a couple, need to co-ordinate for that one BIG day! Practicality, cost-effectiveness and a certain minimum standard are required. With that in mind, for the Groom & Groomsmen, Andre J provides some of the most Affordable Wedding Suits in Melbourne backed by Tailor-Quality, Suit Alterations, On-Site!
We challenge you to find the same quality and practicality anywhere else, at the same affordable prices, all under one roof!
You are getting close to a made-to-measure suit at the cost of an off-the-rack retail suit, right here, in Melbourne! Choose from pure wool suits to a more affordable wool blend; everything is geared to suit your budget and provide you with better bang for your buck!
Your additional benefits when getting your Wedding Suit from Andre J are expert, tailor-style advice on choosing the right size; knowing which fabrics suit your purpose; and the fact that all your accessories can also be purchased within our shop.
For all the younger distinguished gentlemen attending their school formal, you will find that the above convenience will make your suit purchase not only more economical, but you will also love the advice that Andre and his team provide you.
Bring around your friends and groomsmen and get a group discount on your School Formal or Wedding Suits!
Andre J – Menswear
SUITS GALORE IN MELBOURNE!
Andre J Menswear is a hidden gem of a place specialising in menswear and suits. Unpretentious and tucked away just off Melbourne's Princes Highway, this massive suit warehouse for men, houses hundreds upon hundreds of Suits, Socks, Jackets, Shirts, Ties, Shoes, Cuff-Links and much, much more and all at a range of prices that will suit everyone!
You will love the collection that we have from timeless classics to the latest modern men's suit designs at Melbourne's most competitive prices for suits. Better still, your Melbourne suit alterations are of tailor-quality and all done on-site!
Your full range of Business Suits, School Formal Suits and Wedding suits can be purchased in Clayton, with FREE off-street parking and located between Princes Highway & Wellington Road and not far from the South Eastern Freeway and Eastlink! The best days to make the most of our available free parking is to shop on week-days, particularly from Mondays to Thursdays.
The suburbs not far from and surrounding our Men's Suit Shop are Oakleigh, Glen Waverley, Chadstone, Bentleigh, Dandenong, Cheltenham, Hampton, Malvern, Burwood and Knox.
Hemden Suit Tailors Melbourne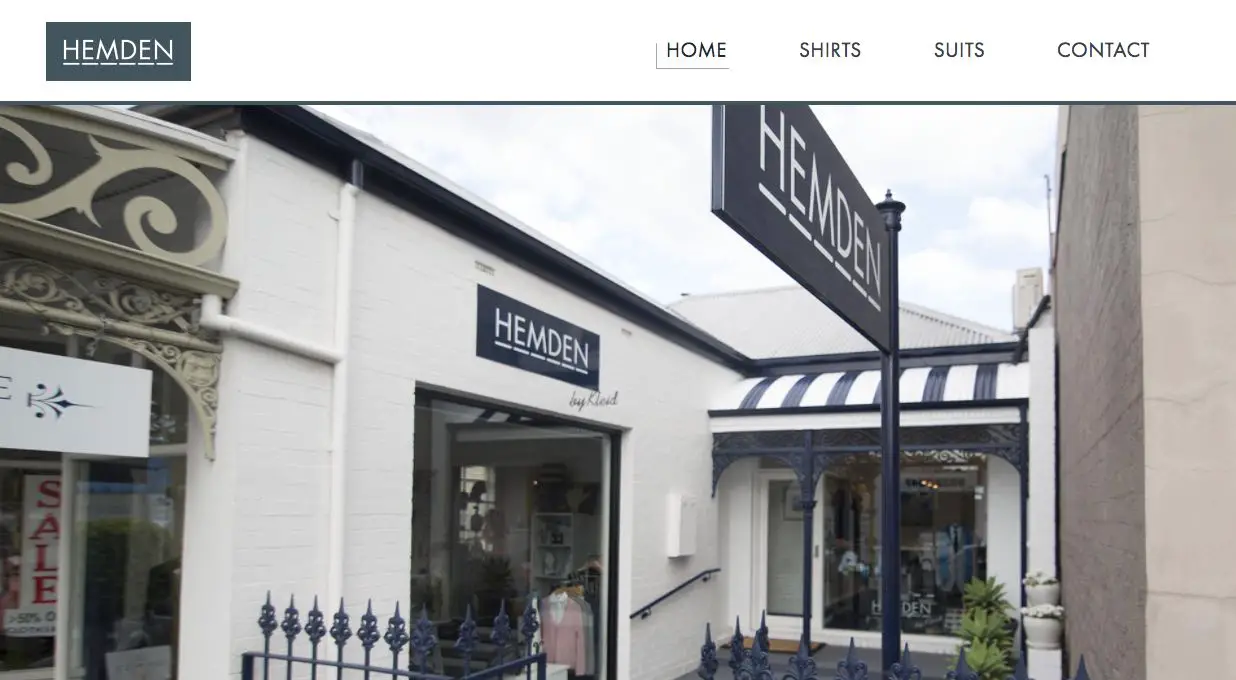 03 9822 4949
Our Process
Every Hemden garment is crafted by experienced pattern makers and tailors, creating unique clothing items with a superb cut and finish. Raising the standard in fit and comfort with meticulous attention to detail, Hemden separates itself from all others with made to measure, hand-tailoring. Our uncompromising style and service create a luxurious, sartorial investment for you to enjoy for years to come. Having worn one of our garments, you will never again be satisfied with anything less.
Bespoke Suits
A Bespoke suit, sports jacket, or dinner suit is uncompromising in its quality, producing the finest business, formal or casual wear.
Each is unique, cut to a personal 'pattern' ensuring you not only look your best but feel confident and comfortable, whatever the occasion.
The tailor takes about 20 measurements before proceeding to style, helping you choose each component, the shape of lapel & pockets, pleats, vents or cuffs, the colours of linings and pipings etc.
A custom-made suit requires great attention to detail, choosing the right pattern, texture, and weight of cloth from the range of fine European, fabrics available.
Lead time normally 6 weeks.
Why, Hand Tailoring?
A hand-tailored suit is not simply a product of exceptional quality, and it's an investment in how your peers see you.
Using only the finest materials and expert artistry, a hand-tailored suit will form itself to your body; the extra movement allowed by hand stitching will allow the shape to mould more comfortably and the quality of the material will reduce the impact of normal wear and tear.
Finally - not only is a hand-tailored suit a superior product to look at - it's more comfortable to wear.
Made to Measure
Exclusive to Hemden is Dormeuil 3D and Platinum service. Clients are measured in the Hemden fitting rooms, and the suit is made in Europe. Hemden tailors can add finishing touches to the suit in our workroom to your requirements. There are several hundred fabrics and range of designs to choose from.
Ready To Wear Options
Hemden stock a range of ready to wear suits, standard sizes made by Dormeuil in Europe using the same construction and fabrics that we offer in our Made to Measure service. Dinner suits, business suits, coats and causal sports jackets are available. These garments usually require a small amount of tailoring to complete.
Tailors Mark - Suit Tailors Melbourne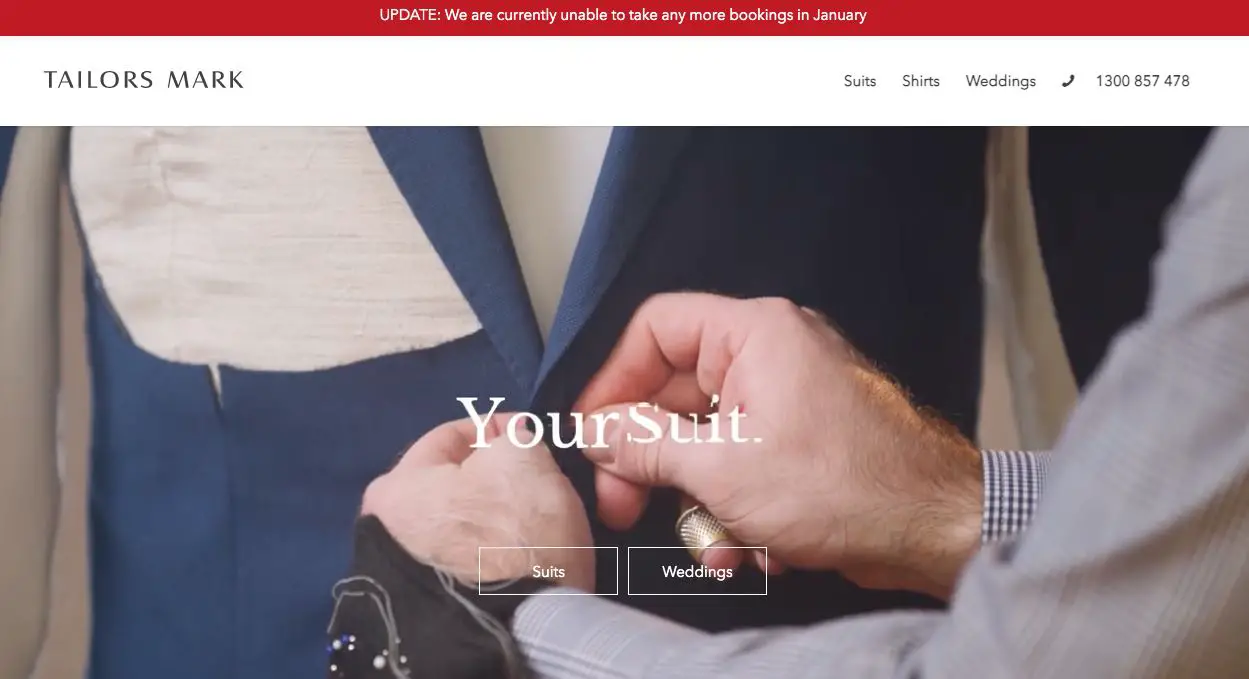 1300 857 478
Tailoring expertise designed to nail the perfect fit.
When you come in for a fitting, we scan you for the most precise measurement of your body. We 3D print the scan, and from there, your own unique garment patterns are created and tailored to your exact asymmetrical body. The pattern, design, and fit are made from scratch, entirely for you.
Every pattern is created by hand in Melbourne by master tailors.
Your own personalised garment patterns are created from your 3D print, and the tiniest detail will be made unique to you and your style. We've selected hundreds of quality fabrics, and allow detailed customisation, from the lapel to buttons, to your embroidered initials. Just tell us what you need, and we'll create a style to match, at a price that works for you. Prices start from $1,000 for a two-piece tailored suit and $119 for our shirts. Shipping is free for all orders in Australia.
Premium fabrics from renowned mills.
Our Merino wool is sourced from Spain and Australia and milled in Europe. An extensive range of patterns, textures and weights allow for style and comfort in any season.
A unique look for every wedding.
Our suits & shirts are completely bespoke, so the design options are limitless. We custom-create your vision, from the overall style and cut right down to the finer details such as buttons, lapel, pockets, cuffs, creases, contrast and monograms.
A style consultant will guide you through our extensive range of quality fabrics and assist with any intricate styling options.
A simplified experience.
Our style consultants are experienced with wedding tailoring, guiding you through style options and the small details that really bring an ensemble to life.
We'll meet you where it suits you, be it in your home, office or at our Melbourne location.
Your perfect suit just got more perfect.
A formal event demands the perfect suit. Your suit is not only handcrafted by an artisanal tailor trained to ensure every last detail – it's handcrafted around your exact 3D body replica to ensure it fits perfectly.
Dinner Jackets & Tuxedos
Typically formal suits are crafted with a single-breasted, single button, and subtly contrasting satin shawl lapels. We recommend straight hidden pockets with matching satin details.
A range of beautiful button styles is available, along with personalised monograms. Vests can be added to a suit depending on the style required.
Zink and Sons Suit Tailors Melbourne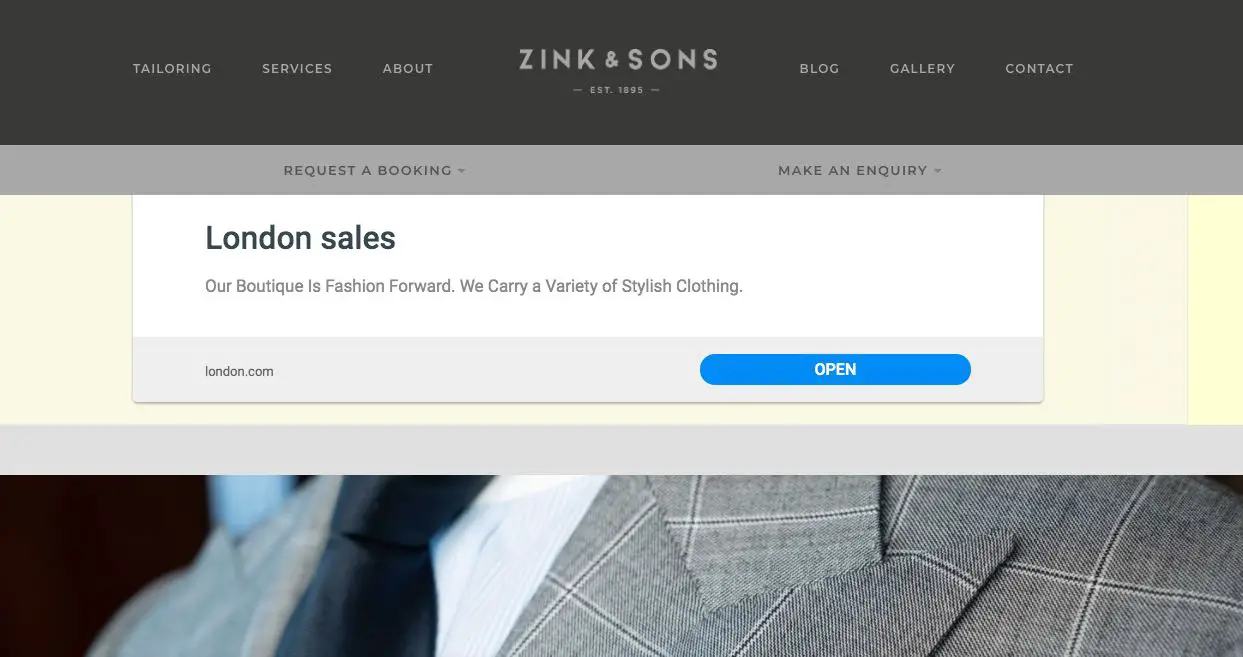 02 9331 3675
Who We Are
Welcome to Zink & Sons Bespoke Tailoring – Sydney's leading bespoke tailor. We have been dressing the gentlemen of Sydney since 1895 and have a reputation second to none, with our establishment now in its 6th generation under the ownership of Robert Jones and his son Daniel.
Robert started his days at Zink & Sons in the early '60s as an apprentice tailor's cutter to his father Bill and eventually worked his way up to become the front shop cutter after Bill's retirement. Robert is very well educated in all the bespoke tailoring traditions, from early techniques and styles to today's more modern approach. He has been in the game for more than fifty years, making him one of the country's most experienced tailors.
Daniel started at Zink & Sons in early 2004, where his father taught him cutting in the traditional English style. Daniel then moved on to coat-making and specialised in this field in the Zink & Sons workroom.
Daniel's approach to tailoring is of the more modern approach. His eye for design and style are strong points, and his continuous research into new styles from around the world assures Zink & Sons of their position at the forefront of the market.
Zink & Sons also benefit from the stewardship of master tailors Angelo and Michael, who each have over fifty years of experience in cutting and hand tailoring. This master tailors both began their experience in continental Europe before moving to Australia to further their careers.
All Zink & Sons customers are more than welcome to visit our workroom and meet our tailor's team.
Tailoring
Tailoring is what our firm has been doing better than anyone else for well over a century. Our eye for tailoring and detail is the reason Zink & Sons is still making suits today. With over 123 years of experience in tailoring, we are the best in the business.
Wedding Suits
Just as the bride wants to look perfect on the day, we at Zink & Sons believe the groom should look his best when walking down the aisle on the most important day of his life.
We are here to help you choose the perfect wedding suit which complements the bride's dress but never competes. Zink & Sons tailors have created many Wedding Suits for individuals and entire wedding parties. We have expert knowledge in helping you decide the perfect outfit for your special occasion.
Schedule a custom fitting at our Sydney location by clicking on the 'REQUEST A BOOKING' link above.
We invite you to bring along your full wedding party for a private fitting at our Sydney location. We pride ourselves on giving a personal experience, and we'll help ensure that your wedding party looks elegant and stylish on your big day.
 Full Bespoke Suits
Full Bespoke suits are the centrepiece of our tailoring, offered with a full floating canvas construction, basted fittings throughout the process and finished by hand. This is why our full-bespoke suits are at the forefront of what we do at Zink & Sons.
Our Clients will begin by choosing their cloth from a wide selection of English and Italian woven fabrics and then looking through a range of different styles and cuts to decide upon the most suitable.
Our bespoke suits will require 3-4 fittings and the process usually takes around ten weeks.
Suit Shop Tailors Melbourne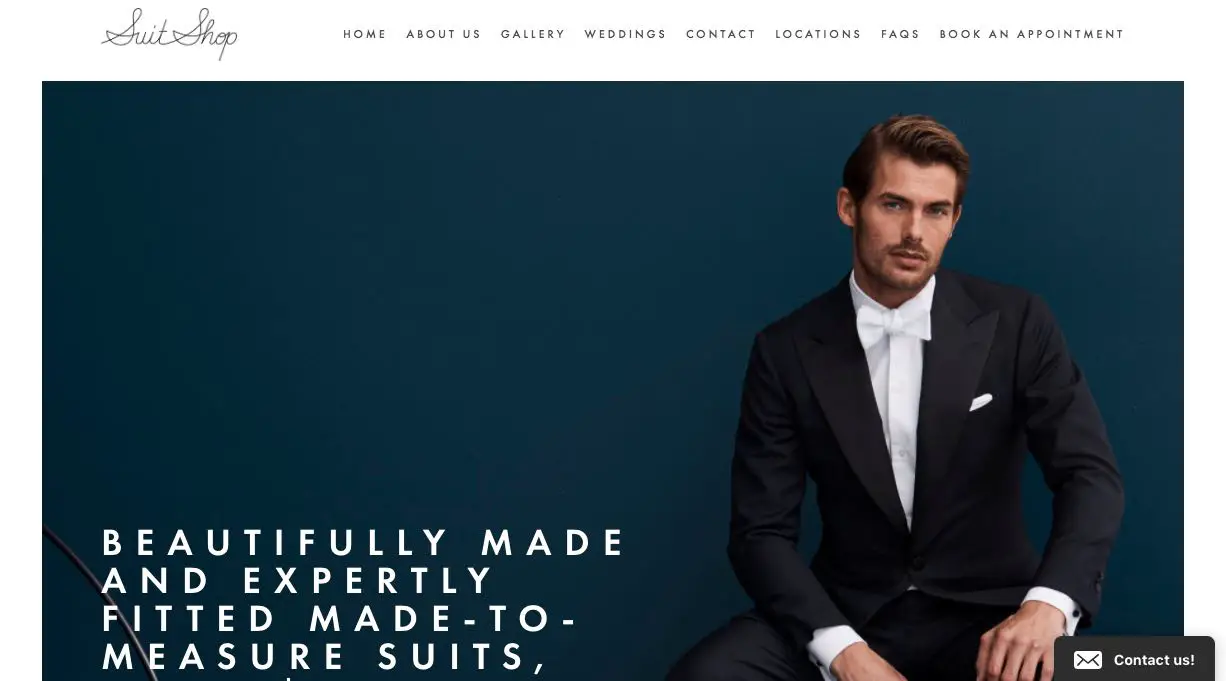 0409 091 485
About Us
Suit Shop specialises in expertly fitted custom suits and casualwear, by appointment in Sydney and Melbourne. Established in 2008 by P Johnson, Suit Shop can offer the world's finest garments at an incredible value. 
Our team are expertly trained, completing P Johnson's apprenticeship program to ensure the best possible result. Experts digitally cut each client's individual pattern, and everything is meticulously checked by our team of Savile Row trained pattern makers.
The garments are constructed using the most sophisticated and cutting edge technology, and the finest quality cloths. We work with the best weavers in Northern Italy and throughout Europe to develop our fabric selection, and our canvassing, linings and buttons are sourced from the best craftsmen in Europe. In essence, our garments combine Italian ingredients and European know-how with the precision of Chinese production.
Our Process
Meet, Greet, Measure And Fit
We begin with an obligation free consultation with one of our experienced tailors. In this ~45 minute session, we will take your measurements, discuss your style preferences, and answer any questions you may have in order to help you achieve a strong, balanced and comfortable look.
Choose Style, Cloth And Details
Depending on your taste for customisation, you can choose just about every part of your suit. Over a million possible combinations from the cloth and lapel to pockets, buttons, and lining. On the other hand, if you prefer the hands-off approach, we can advise and recommend the most suitable combinations to create your ideal look.
Pickup And Final Adjustments
Your suit will be ready for collection approximately 4-6 weeks from your initial fitting, depending on the specific details chosen. Any final adjustments that may be required can be completed in a number of days. Your unique pattern is updated, making it simple to re-order and continue building your wardrobe, and to ensure an impeccable finish.
Weddings
Our tailors are expertly trained to ensure that you and your groomsmen look your best on your wedding day. We specialise in creating beautiful custom suiting for entire wedding parties, working with you to design your event's ideal look. We have thousands of cloth and design options available to suit all weddings.
Designing Your Suit
As no two weddings are the same, no two suits should ever be the same. Our team can help design any suit for your event, but we've put together some ideas to get you started.
Traditional Weddings
For a traditional, classic wedding, opt for a shawl-collared, one buttoned black tuxedo. This timeless design is flattering for various body shapes and is a perfect understated yet elegant option.
Beach Weddings
Beach weddings allow for fresh, lighter colours; beige, off-white, crisp blue. Go for a breathable, lightweight fabric like tropical weight wool, linen blend or cotton as a suit or separate outfit with more inherent texture, and less formality.
Winter Weddings 
Peak lapels or a double-breasted closure adds a presence and visual sharpness that raises a suit's formality without being brash. It's an elegant option for any wedding, particularly well suited to formal, city events in the cooler months.
Visit Us 
Schedule a consultation to begin designing the ideal wedding suit for you and your groomsmen.
Trevor West Suit Tailor Melbourne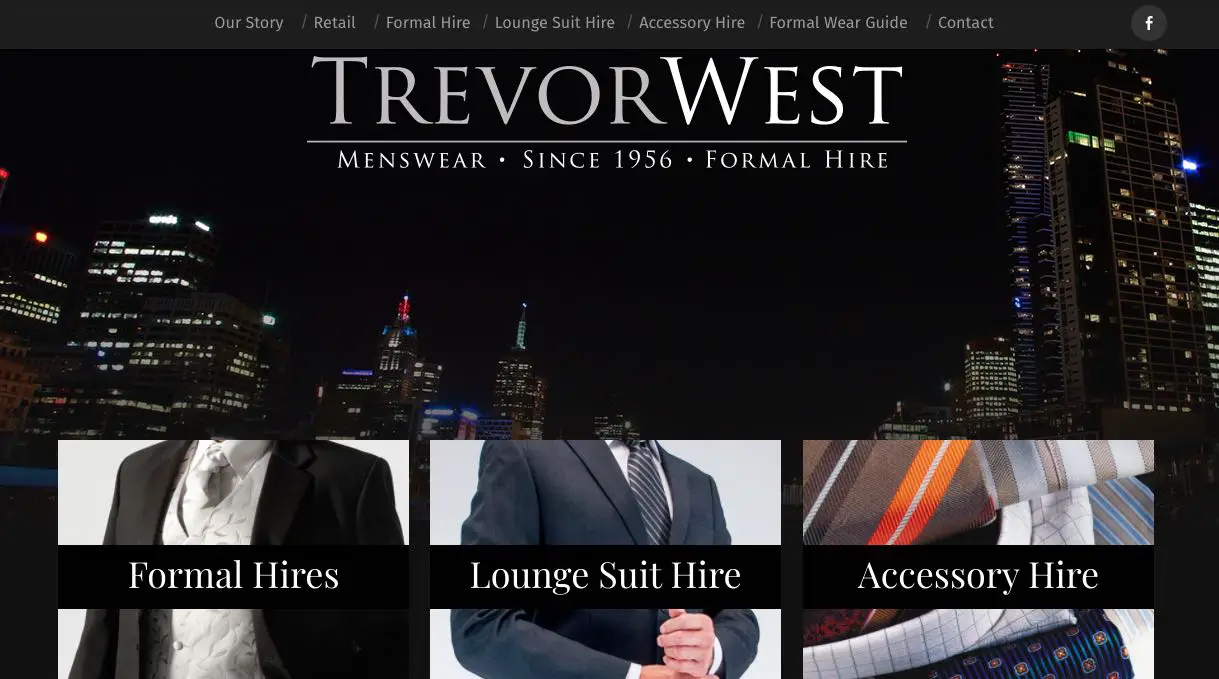 03 9866 5658
The Trevor West Experience.
Trevor West has long been regarded as Melbourne's pre-eminent formal wear and hires specialists, providing formal hire, wedding suit hire and lounge suit hire to Melbourne and South Yarra since 1956.
Trevor West is the preferred formal wear supplier to most of Melbourne's premium hotels for their guests and is referred by the VRC to its members and international guests for the supply of Morning Suits for the committee room over the spring racing carnival. Also an exclusive menswear retail specialist, Trevor West is a major distributor of iconic brands such as Hugo Boss, Bugatti, Abelard and Ben Sherman. Each range is handpicked and bought specially to suit our customer base.
A simple philosophy of providing personal and friendly service to our customers, giving honest feedback instead of pushing sales, and ensuring our team have an excellent understanding & knowledge of our labels is what separates Trevor West from others as the premier menswear store South of the Yarra.
What to Wear?
Navigate the minefield of correct social attire for the right event. Choosing the right attire to match the dress code can make or break your success on the night or day. From 007 debonaire to entrepreneur or pillar of the industry, whatever the impression you're trying to create, every man should present at his best. Whether it's the Brownlow, a wedding, a day out at Flemington or an important business function, the right-wear makes the right impression.
So whether you play a key role such as best man or MC, or simply want to be the best-dressed guest, the outfit you choose must suit the occasion. From classic formal wear to a modern more stylised look be sure you get the right advice to ensure you don't just fit in, but stand out.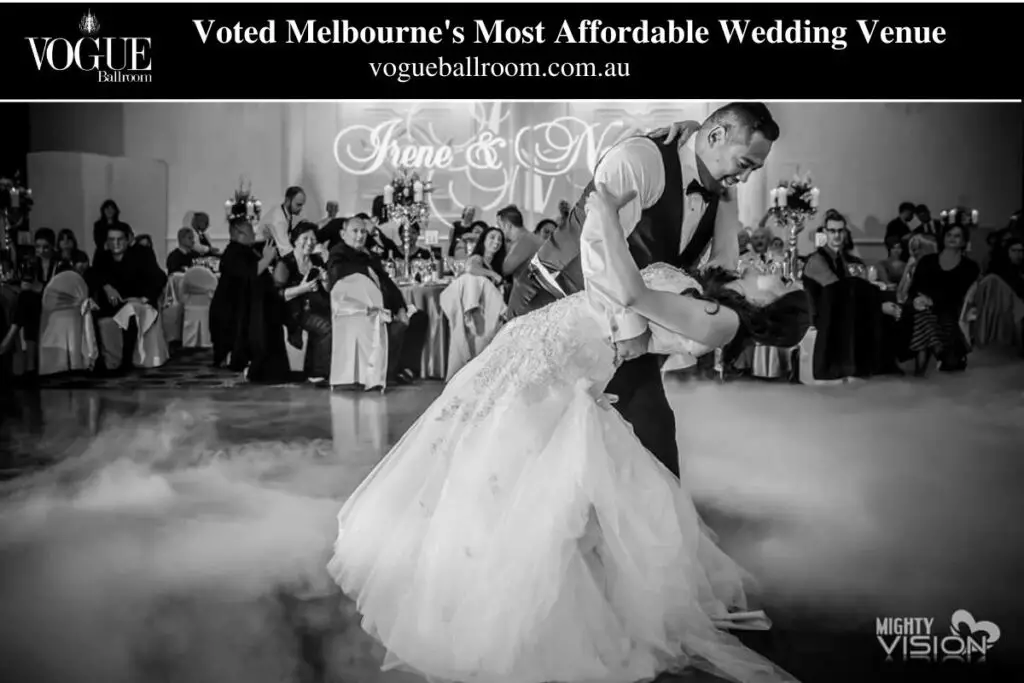 A Sartorial Suit Tailors Melbourne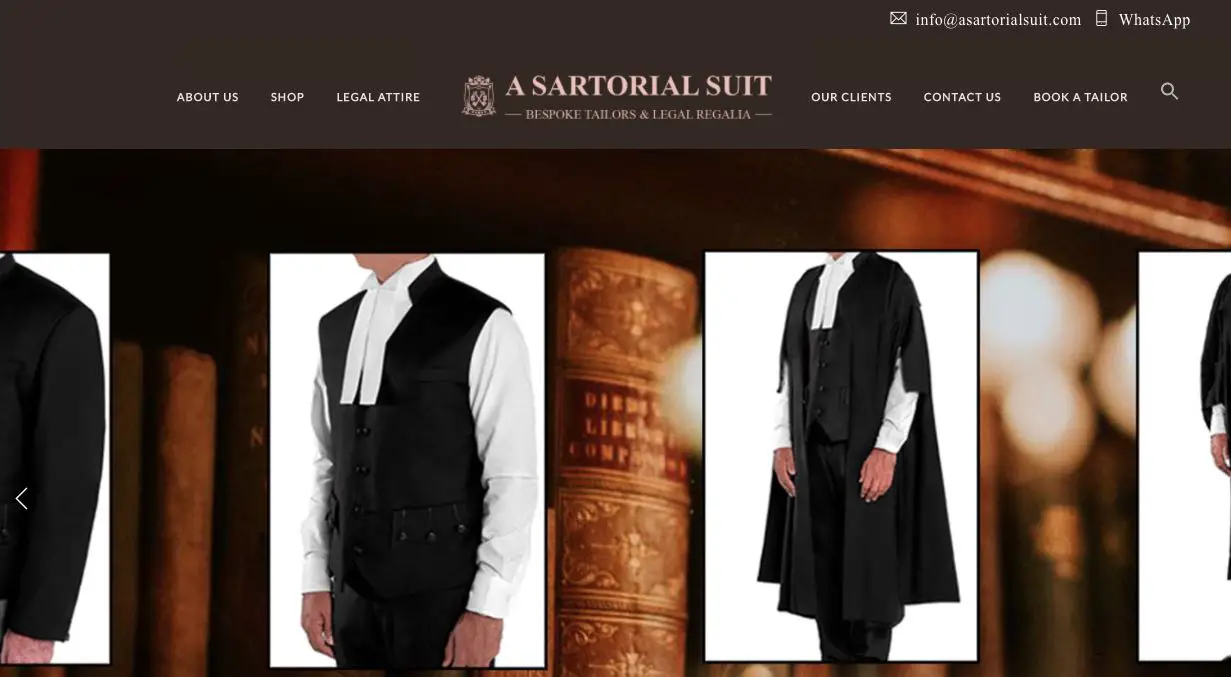 0420 343 765
About Us
At A Sartorial Suit, we offer the art of handcrafted clothing that served and helped many gentlemen and women of all statures for over a century.
From custom made suits to shirts, topcoats to tuxedos, sports jackets and beyond, our artisans practice the traditional way of making authentic bespoke garments that suit the personality, profession, and lifestyle of individuals for all walks of life.
Our bespoke tailors are not your ordinary tailors; they are travelling tailors who visit major cities in Australia, New Zealand and Canada like Brisbane, Melbourne, Sydney, Auckland, Vancouver, Calgary, Montreal, Toronto and more so bespoke process is made possible, reachable, and convenient for all our clients.
Nothing is made-to-measure or ready to wear. We make sure that all our garments are meticulously handmade and hand-sewn according to your preference and guidance of our experienced tailors. We make bespoke garments exclusive only for you.
We work with various professionals such as Lawyers, Doctors, Bankers, Celebrities, Politicians, and people who appreciate and understand Bespoke garment's art.
10,000 Suiting Materials And More
Over 10,000 Suiting Materials await you for you to discover an affordable elegance of custom clothing that exudes your personality. We travelled the world searching for over 3000 exquisite quality fabrics, impeccable designs, and experienced clothiers to give you the best of bespoke service while keeping its affordability.
We have a vast anthology of luxury fabrics ranging from Ermenegildo Zegna, Loro Piana, Scabal, Dormeuil, Marzoni, Zanielli, and a whole lot more.
Bespoke, Be You
Our master fitters will guide you through the bespoke process every step of the way, and we take note of every detail a bespoke garment need. We ensure that our clients are satisfied and keep coming back for more.
Adding your own personal touch for your bespoke garment is a must in our services because these bespoke garments are made exclusively for you, your body frame, and your style.
Let's Talk
We spend a good hour and more with our clients for us to be able to deliver your ideal custom garment perfectly, just the way you prefer.
Book yourself with our travelling tailors, and let's make your ideal personalised garment come to reality.
Sarti Suit Tailors Melbourne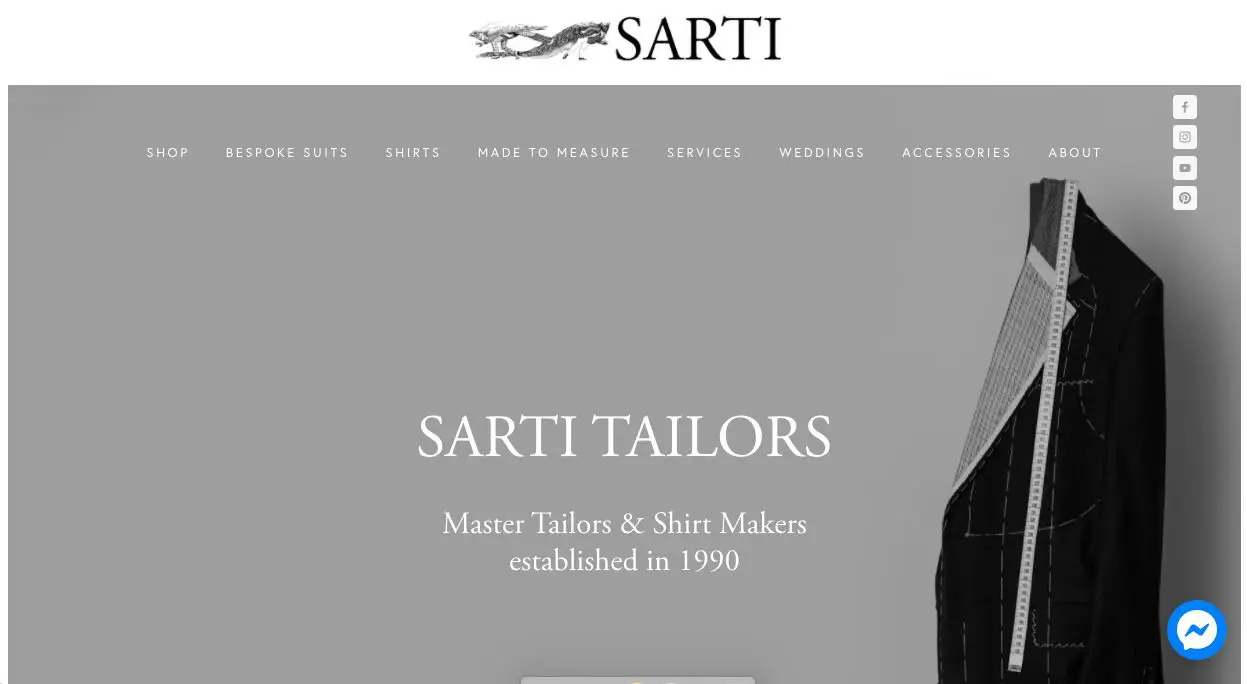 0412 331 600
Wedding Suits
Designed By Sarti Tailors, Melbourne
The entire process was a pleasure from the original consultation where we chose the cloth, first and second fittings and then the final trial day where mum and I had a few photos taken for this testimonial.
Sarti Tailors
Wedding Suits
A wedding suit requires trust, perfection, and the highest level of true craftsmanship. Sarti has had the immense honour of creating some of the finest suits for Melbourne and Perth's most prominent grooms and wedding parties. We approach all our suits as art pieces, meticulously crafting every aspect's shape and feel right down to our beautiful hand stitching. We believe for your day, and you deserve something special.
Knowing that your suit will fit you perfectly, will give you and your significant other the piece of mind to truly embrace this magical day.
Our team at Sarti will labour endlessly on ensuring that this level of detail and perfection is not only attained but exceeded.
Bespoke Wedding Tuxedo
A bespoke tuxedo is what your wedding deserves. Traditionally the fabric would be a wool barathea, which has a little more weight creating a beautiful, elegant drape. The silk satin or ribbed silk lapels highlight the tuxedo.
Recently we have created a one of a kind dinner suit featuring wool and mohair blends. The beauty of mohair plays on the light, giving a particular luminescence, which differs from pure wools.
The shape of the tuxedo lapel is yours for the choosing. The single-breasted coat can have either a peak lapel or a curved shawl lapel, and the same goes for the double-breasted tuxedo jacket. The look of the dinner suit can also change with the choice of the vent. 
The beauty of choosing a tuxedo is that it is magnificent for all black tie or formal events in the future.
Bespoke Tuxedo Shirts
A bespoke tuxedo shirt from our Clarendon Street workroom will complete your dinner suit to ultimate perfection.
Investing in a bespoke shirt allows you the unique opportunity to create a shirt with the most enhancing cut to fit your silhouette.
Other design details include fly or bib fronts, mother of pearl buttons or stud options, collar design, cuff styles and the personal touch of your initials if you desire.
Sarti works with a feast of the finest Italian kinds of cotton from which we create your most original dinner shirt.
Morning Suits
With decades of experience, we are masters in perfecting the length, curve, style and button placement to ensure a flattering powerful cut with exquisitely balanced proportions.
Morning suits are typically worn as a 3 piece suit with a double-breasted waistcoat to contrast the single-breasted front. The long-tailed back elongates the body and brings an air of elegance. 
Opal Formal Wear - Suit Tailor Melbourne

03 9499 1471
Service by Experienced Professionals 
The dream for Opal Formal Wear began in 1957 by an inspired Greek Cypriot tailor. He fell in love with Australia's opal stone while travelling around the country in the 1970s, and used the gem as a spark to start a suit factory that went on to become a chain of successful Opal menswear stores. 
The Opal legacy remains strong today. In 2005, Opal won the "Fashions on the Field" award at the Melbourne Spring Racing Carnival along with a host of other accomplishments. We were also recently awarded ABIA's "Best Groom's Fashion 2019, 2017 & 2015 and runner-up 2014, 2016, 2018" for Victoria, and 3 best ABIA National Award winner 2019.
Through our showroom in Ivanhoe, Melbourne, we offer gentlemen formal suits for hire or sale and made to measure. We also provide a full range of fashion shirts, ties, shoes and accessories. 
All Around Professional Service
We don't just sell you a suit. We pride ourselves on being experts in consultation and fitting. Opal will always make sure your suit fits not only you but also the occasion. Don't believe us? 
Opal is equipped to make your event exceptional. For your wedding, we consider things such as the colour scheme of the wedding, and the outfits of the bride and bridesmaids. We want to ensure our grooms walk down the aisle feeling confident and handsome on their special day. 
We've Got style
Opal Formal Wear is always the most up-to-date in Melbourne on men's fashion. Our suits for sale and hire are made with high-quality wools and Bemberg linings, so you know your suit is not only of high distinction but that it's also durable and lightweight. 
We like to dress you with the times. The future of men's suit style is filled with slim-fitting cuts in smooth greys and mid-tone royal blues, 1 or 2 button jackets, and flat front straight cut trousers. Jackets and Chinos are a big part of our collection, for the modern winery type weddings. Both classic and modern trends change all the time, but you can trust Opal always to stay ahead of the game and on-trend. 
Opal Formal Wear offers experienced and professional service in Ivanhoe, Melbourne. To purchase or hire a formal suit for a special occasion, visit our store or call us today on 03 98942991 to make an appointment.
Samuel Diamond Suit Tailors Melbourne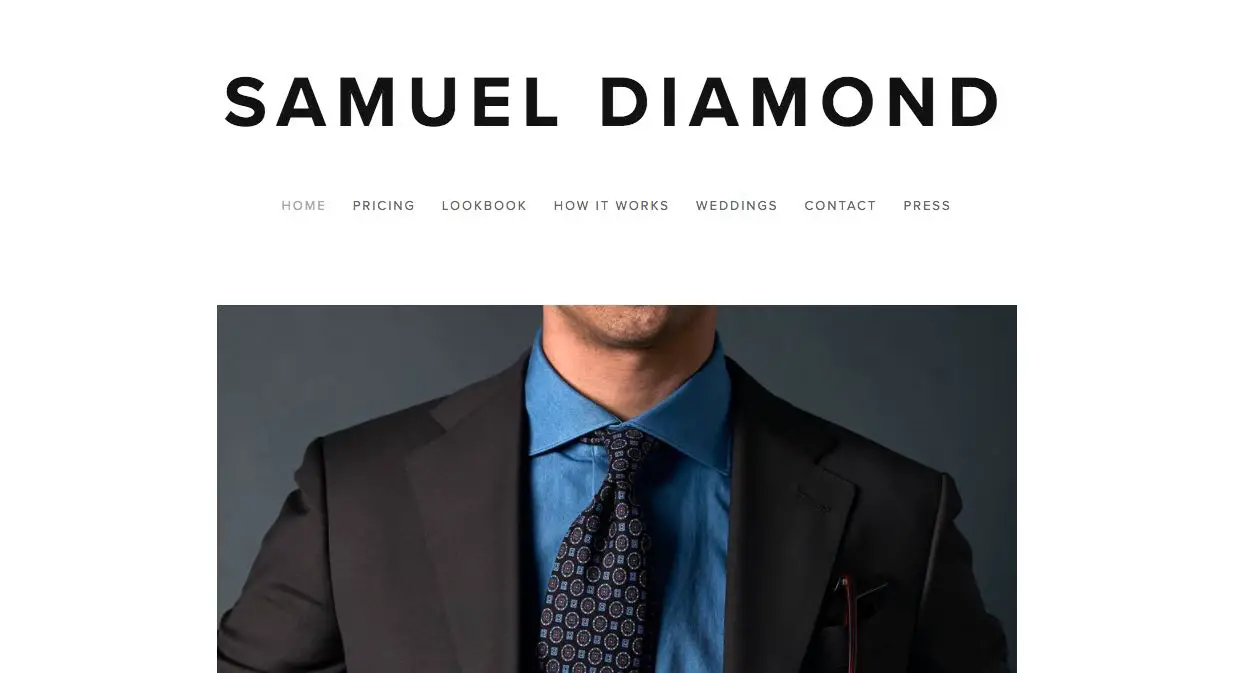 0401 164 130
Weddings
A wedding is one of the most important occasions of your life. Samuel Diamond can ensure that you'll look absolutely stunning on the big day.
Over a few drinks, you'll be expertly guided through our range of fabrics and design options to create an iconic and classic ensemble. 
We are specialists in designing beautiful made-to-measure suiting for entire wedding parties. From casual beachside weddings to formal and black tie, we can find the help you find what you are looking for.
We also offer recommendations and advice on your shirts, ties, shoes, and entire look if required, included in the service. 
We offer an unrivalled level of service and value in Melbourne. We encourage you to bring your partner or groomsmen for a drink on us to discuss your wedding.
Check out some photos of our clients below in their Samuel Diamond ensembles.
How it Works:
Appointment: A consultation with Samuel Diamond at our Collins Street studio is focused solely on you.
Consultation: Before choosing an outfit, we need to learn about your profession, habits, schedule and lifestyle. We consider everything such as what kind of shoes you like to wear and what colours are most flattering to your complexion.
The Experience: Over a drink, you'll be expertly guided through the fabrics, buttons and other options before we take your measurements.
Second Fitting: A follow-up consultation to make minor adjustments. 
Delivery: 4- 6 weeks.
Trunk Tailors Suit Melbourne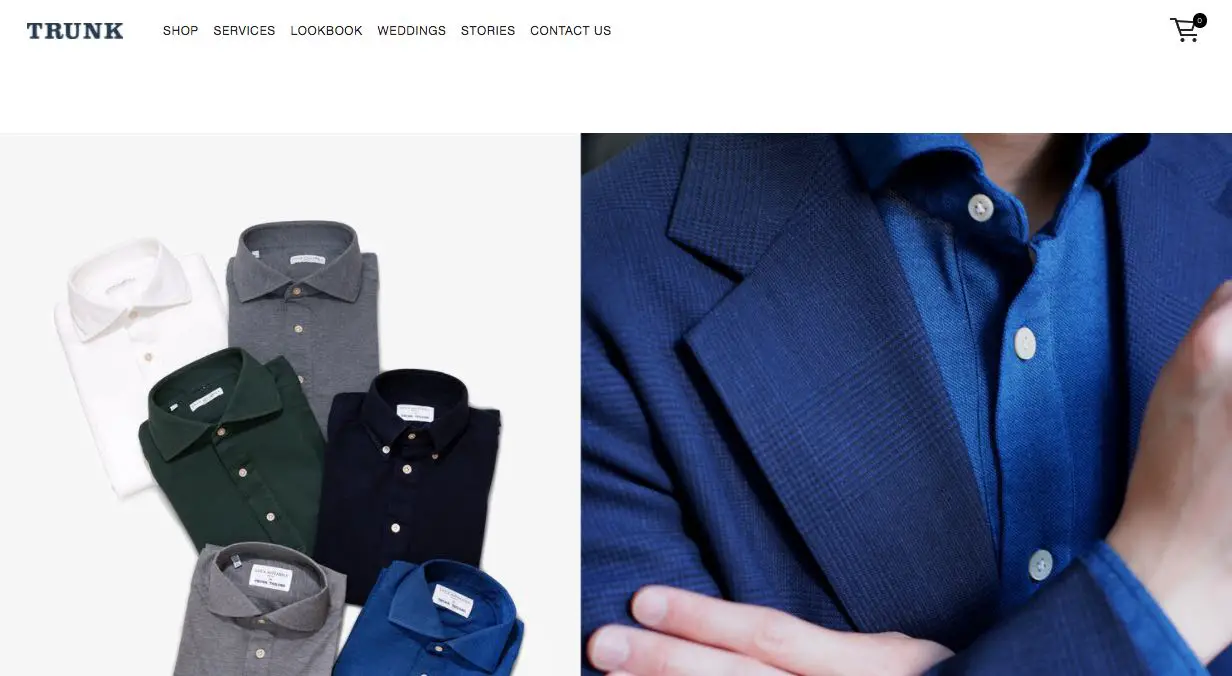 By Appointment
Weddings bring a new perspective of what we do at Trunk. We take on all wedding commissions with great pride and responsibility as the garments created are true of everlasting value.
All Trunk wedding garments are made by hand and fitted using traditional bespoke fitting methods. This allows our fitters to take much more accurate body measurements and account for all body shapes.
Throughout the years, we have worked with our workshop to design, cut and sew wedding garments by embracing our client's input and bringing ideas to life.
We see weddings as an opportunity for us to showcase all the creativity and craftsmanship that comes with bespoke garments and create something meaningful to each individual couple from scratch.
THREE'S A PARTY
Our showroom is always flowing with coffees in the morning, and whiskies any time after midday. We have multiple options available for the groomsmen. From our hand made suiting, shirts or special order Drake's ties, we are confident that we can offer something unique for every wedding party. Accessories are available in-store and online.
Trunk Tailors offers handmade suits using the finest fabrics from around the world. We travel extensively to learn, embrace and promote the culture of fine tailoring. This enables us to provide sound advice to our clients that will best serve their needs in their environment. All our suits are completely hand made from scratch in a small family-owned workshop.
Every suit starts as a blank canvas; the patterns are hand-drawn and is designed individually for every customer's unique body. Every single buttonhole is stitched by hand and complemented by fully pick stitched seams. There are no machines in our workshop apart from the straight sewing machine; everything else is done by hand, as it should be.
Since inception, we have worked closely with our small team of tailors and cutters to bring comfort and relevance back into suiting.
SUITS
Whether for work or leisure, our master tailor oversees every single suit before it arrives in Melbourne/Sydney for future fittings, this ensures that your individual body shape is taken into account before any suit is drawn or cut. Every single suite has its own pattern that we save and adjust, and no two suits are ever the same.
We consider your environment, climate, wardrobe rotation and daily habits before any recommendations are made.
Our hand made suits start from AUD 1,650.
Bespoke fitting is included for an additional AUD 350, and this covers shipping to and from our workshop and the additional hours required to prepare the baste fitting.
Pinstripe Suit Tailors Melbourne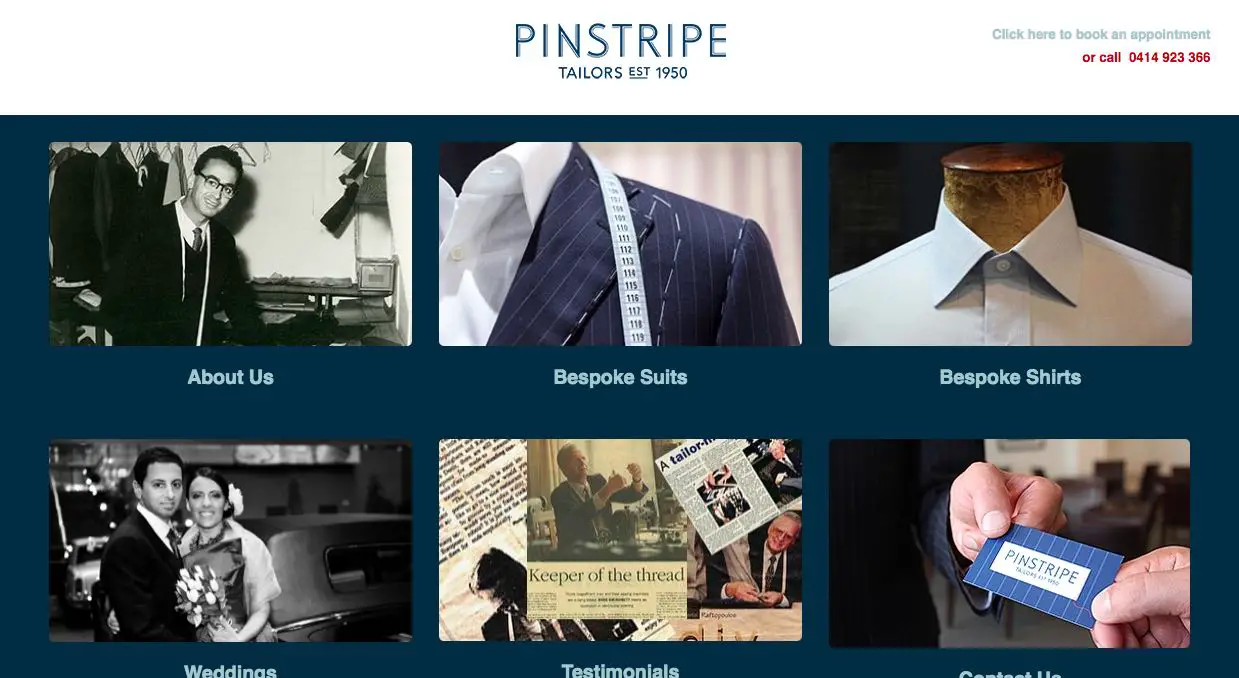 0414 923 366
PINSTRIPE was established in 1950 by one of Australia's most respected tailors Denis Raftopoulos. Denis has made suits for Prime Ministers, High Court judges and the elite of Australia's business and legal community. At PINSTRIPE, this proud tradition of personal service and attention to detail has continued through the family's next generation. Nick Raftopoulos joined the family business in 1994, and under the guidance of his father, Nick's tailoring skills came to the fore, and both he and Denis quickly established themselves as the leading tailors of Melbourne.
In our experience, today's grooms take special pride in looking great on their wedding day, in a way that will reflect their own personal style and character. And whilst they wouldn't want to outshine the bride. Many grooms want to complement and add to the theme of the day. At PINSTRIPE, we offer the expert experience of helping you find the right suit to match the occasion. We have had grooms come with their bride and enjoy the process together, and at other times we have had the entire party enjoy a good laugh over a few drinks while they are fitted.
At PINSTRIPE, we are here to help and offer any advice we can on fabric fit and style to suit any occasion.
A tailored suit is a commitment made by us that your suit will have the perfect fit. It starts with an initial visit and fabric selection, and then you are carefully measured to give you, not only a great fitting suit but one that flatters you and your personal style. There is nothing like the feeling of wearing a PINSTRIPE bespoke suit for the first time. Simply put, the pleasure and confidence that comes from a perfectly fitted suit specially made for you is an experience all men should have.
TIPS TO CHOOSING THE PERFECT WEDDING SUIT 
Colours To Suit
Having suits in different styles is a must for different seasonal weddings and events. Opting for the same suit in different colours could work well for variation. For a summer wedding, mix things up with a patterned, herringbone, plaid or houndstooth number to vary to add a sense of personality.
Fit Matters
The key to pulling off a killer suit is fit, and this means that it's important to wear a suit that compliments your body shape.
There are three main types of fit:
Regular – for those who prefer a classic style in a comfortable fit with room for extra movement. It's also ideal for people with a larger build than average.
Slim – ideal for those with a slimmer physique and typically for people with an 8" drop.
We tailored – a more streamlined look and a midway option which allows more movement than a regular fit.
Think About Fabric
We often associate heavier materials with quality and expense. Wool, worsted or wool-blended suits are great quality and maintain their shape over long periods of time. For weddings in the summer months, a linen suit keeps you cool and is highly breathable. However, if you're on a budget, cotton and polyester suits are both breathable to wear and adhere to a smart look.
Think Seasonal
Consider the season that the event will take place in when choosing your suit. If you're a guest at a winter wedding, try to find out the theme to ensure you don't clash with the rest of the guests and groomsmen. Alternatively, a tweed suit offers a rustic look and feel. In spring, a waistcoat is a perfect back up for unpredictable temperatures.
Accessorise Your Look
Accessories can be just as important as the suit when it comes to injecting some personality into an outfit, so take time to find the perfect additions and ensure they match your suit. Cuff-links add a touch of sophistication whilst a patterned tie can look great against a dark suit. A bright silk tie is ideal for adding a splash of colour to summer events.