So you want to plan a wedding. But where do you begin? Well, we here at Wedding Party suggest you start with us! We have tons of great advice and tips for wedding planning, like this post about unconventional but awesome wedding ideas. We can even help make wedding planning fun! Trust us, and you'll want to take a look.
But first, back to wedding ideas. As any bride knows, there are tons of wedding ideas out there. And we mean tons. But you probably don't want your big day to be just like any other wedding. No! You want your wedding to be special. And unconventional. And unique. And totally awesome. If that's the case, then you're in the right place! With these unconventional but totally awesome wedding ideas, yours will be the wedding that everyone talks about. The wedding that nobody forgets.
Incorporate one of these wedding ideas, or incorporate all of them. The choice is yours! We've made a list of wedding ideas that include everything from food trucks to advice on online photo cards to DIY custom photo books and more. There's something for brides and grooms of all kinds.
Cosmopolitan events has proven itself to be an iconic wedding venue and function centre in Melbourne. Book today so you don't miss out.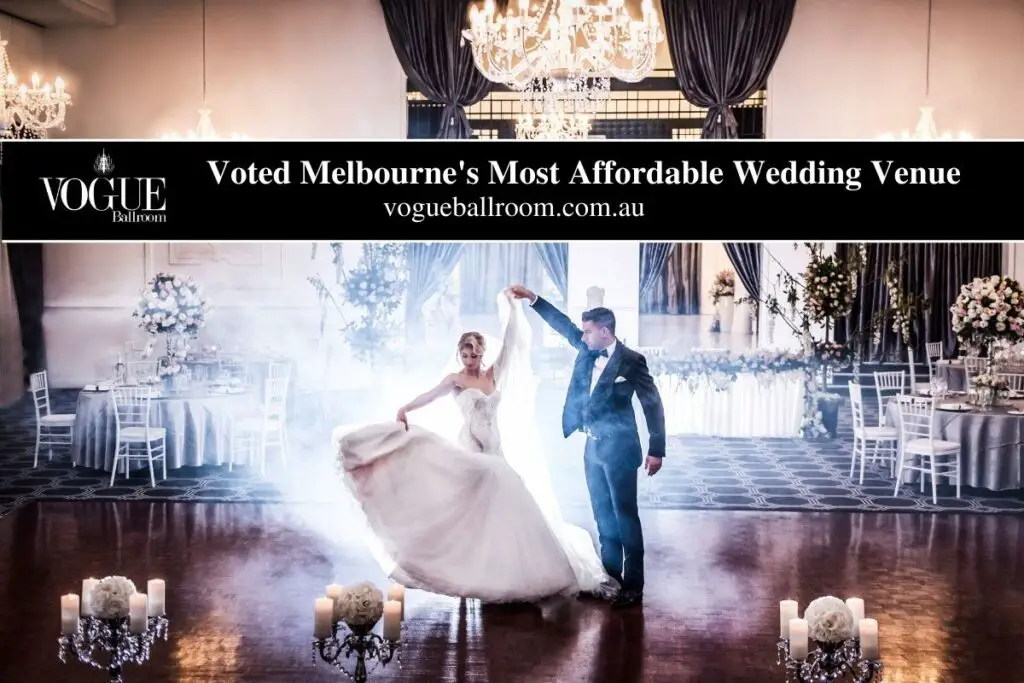 Select a perfect venue
It is no less than a monumental task to first plan a wedding ceremony and then an equally compelling reception. So, the right venue is going to play a critical role here. You need to select a reception venue that is ideal for your guests in terms of enjoyment and comfort. It would be better if you do so with a little bit of research so that you can save some bucks as well. The venue should be spacious and easily accessible for your guests where they can comfortably come and leave after enjoying it to the fullest. You can compare the rates and amenities of various well-known venues on the internet or with the help of friends; then go ahead to make a deal.
Check out our post on How Do You Pick A Wedding Location?
Surprise the guests with unexpected entertainment
Amidst the wedding excitement everywhere, who doesn't want to get entertained? If this entertainment comes with a bit of surprise, your guests will surely be flabbergasted. For that, you can hire a local rock band, a belly dancer, a team of standup performers or for that matter someone who is an acrobatic expert. Remember; do not reveal this plan to anyone. A good DJ is also a good crowd puller, so you can think of hiring one. One of the many entertaining ways of surprising guests is the performance of a magician, which is equally appreciated by adults as well as kids. That way they also become part of the show.
Determine Your Bridal Style
Find a few resources of bridal inspiration you like best—Pinterest, Instagram, magazines, trusty bridal sites (including Brides, of course!)—and start researching. Having a good sense of the type of wedding style you want helps immensely once you start meeting with potential vendors. Don't overwhelm yourself with all the wedding inspiration that's out there. Creating one or more Pinterest boards—or even a visual collage on a cork or poster board—will help you to figure out what sort of look and feel you really want and keep you aligned with your larger vision.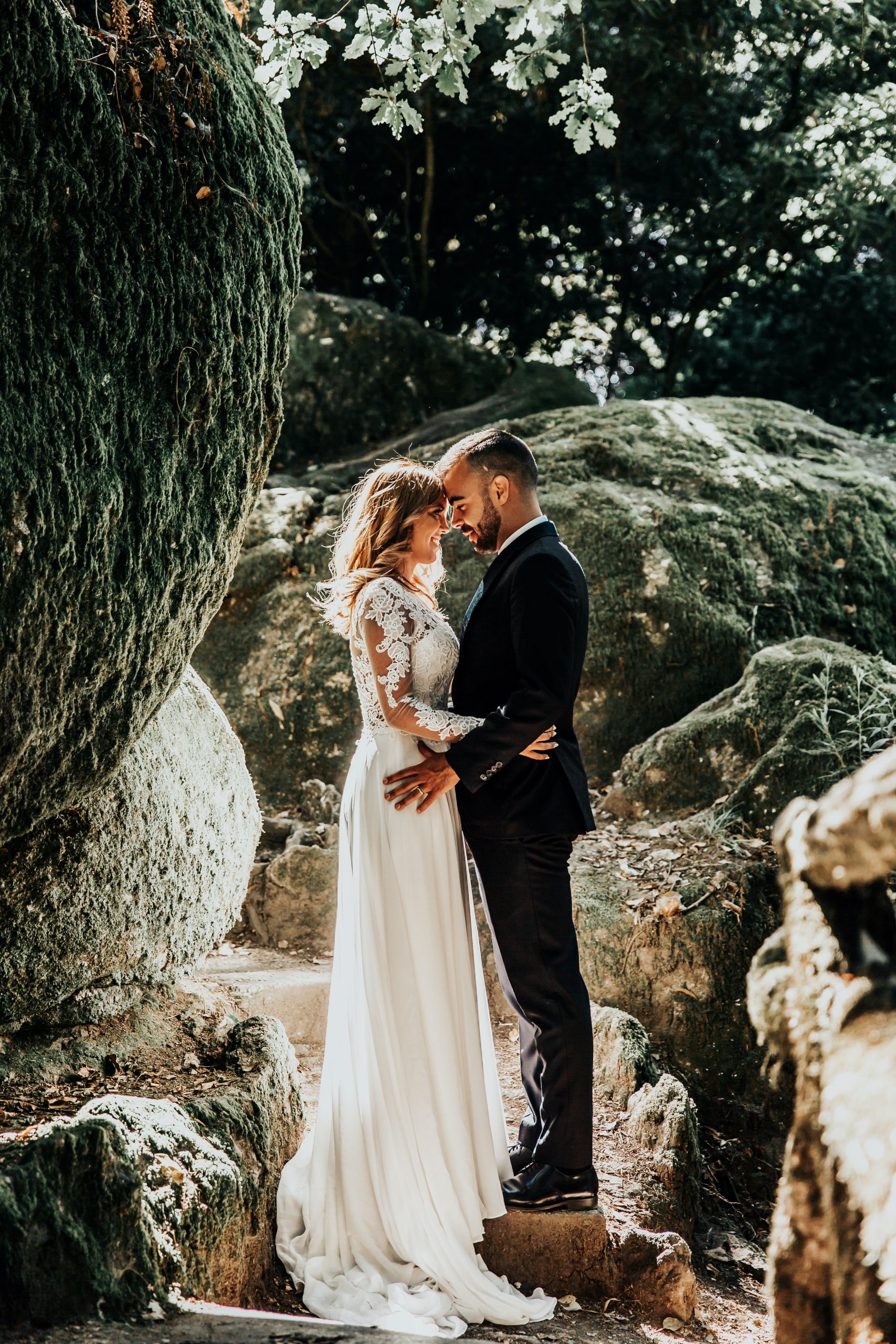 Invitations
Creating digital invitations saves couples a lot of time and is as simple to create as 1,2,3! However, some believe that digital invitations can come off tad impersonal, which can be a little disappointing for your guests. Keep your traditions alive by creating wedding stationery that reflects your style and sets the tone for your ceremony. Invitations are essentially the first impression you leave on your guests and will serve as a keepsake for a lasting one. Whether you decide to go with an acrylic, moody romance or minimalist design, be sure to have fun with it and make it you! For a unique twist and an organisational method, leave instructions in the invite that help your guests rsvp using your online rsvp site. This will guarantee timely responses.
Creative and Impactful Signage
Signage is an easy way to make a big impact on your wedding decor without too much fuss. You can use it to welcome guests to the venue, instruct them on what you want them to do, or simply display your favourite quote. Whether you light it up in neon, paint it on a plank of wood, or print it on a canvas banner, get creative with your 1-2 key signs and let the rest (if any) be understated and simple. Also, consider what you could reuse in your home decor, so those statement pieces have a purpose beyond your wedding.
Greenery Galore
Skip the over-the-top floral arrangements and create a fresh, natural feel with lots of greenery and subtle blooms instead. Greenery is not only beautiful — and a favourite wedding trend for modern couples — but it's a cost-effective way to add some life and a little colour to your space. You could even skip the flowers altogether and use a few different textures of greenery for your bouquets, centrepieces, and ceremony backdrop. There's something strikingly beautiful about a ceremony backdrop draped with garlands or a hand-tied bouquet with different textures and shades of green. Eucalyptus, olive branches, rosemary garlands, and tropical leaves are some perennial favourites, and your local florist or flower shops should be able to recommend others if you're looking for more unique—or specifically local—options.
Signature dining and cocktails
The trend of creating a signature cocktail named after your furry family member isn't going anywhere! So, why not kick it up a notch by introducing a signature dining experience for your guests to compliment your signature cocktail. Create and personalise interactive food stations that allow your guests to customise their dish. Make it a priority to compliment your guests who have dietary restrictions by offering a variety of food options, like gluten-free, dairy-free or nut-free choices.
Another way to introduce a unique dining experience would be to offer a beer or wine pairing with the dishes you offer at your live stations—Source out local brews, wine and ingredients.
For your dining decor and glassware, consider mix and match china or coloured silverware to add quirky, upbeat flair to your table decor! Place neon phrased signage close by your food and cocktail stations to serve as eye-catching focal points. They will add an edgy flair to your decor without tarnishing your overall theme.
Wedding decor and details
Most weddings feature vows, toasts, a cake, and flowers, but long after the wedding is over, it's the clever, personal details that your guests remember. One way to make your wedding stand out from the rest is to add a unique touch to your dinner table. Be it through unexpected centrepieces, detailed menus, or cool and creative dishware, and an innovative tablescape may be just what your wedding needs to bring your personality-infused theme to a whole new level. Not sure where to start? Try new colours, shapes, and textures, which can all transform your reception table décor. Here, get inspired by these real wedding table settings, designed for a diverse range of styles, tastes, and needs. Because while falling back on classic decoration is never a bad idea, swapping out the tradition for more modern, one-of-a-kind designs can be a really good idea.
Looking for someone to help decorate on your special day? Check out our list of Wedding Decorators in Melbourne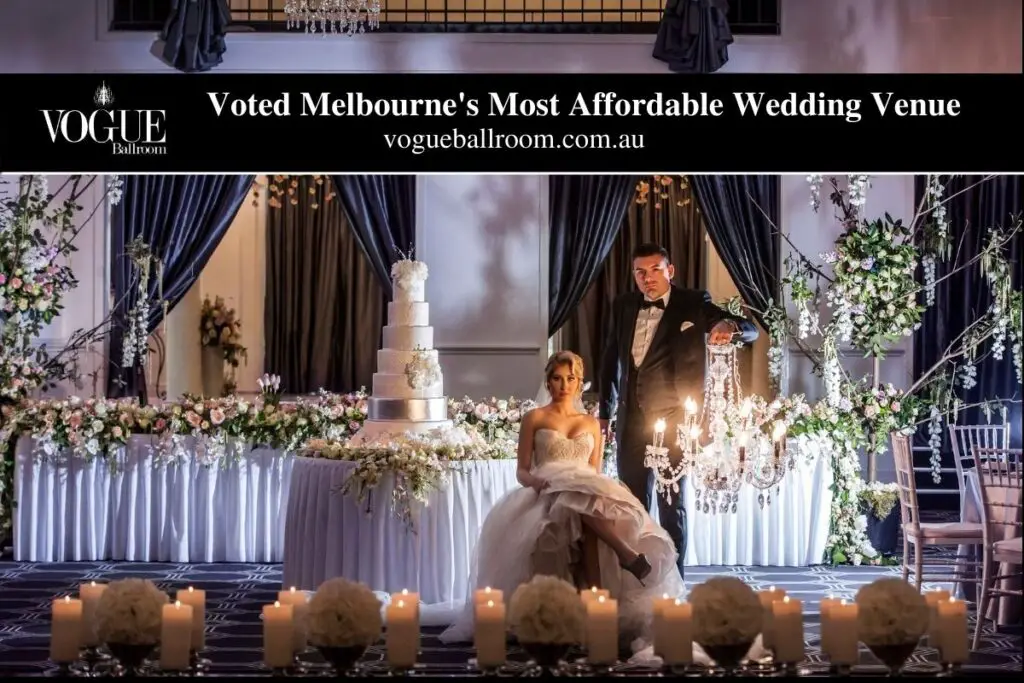 Wedding Favours
Handing out wedding favours to your guests is a great way to remind them how important they are for you. There is a long list of favours to give to your guests. For example, candies for kids, personalised glass mugs, key chains, glass photo coasters, etc. You also need to express your gratitude to your friends and family who have been with you throughout the preparations. It can't get better for your friends than to head home with a delicious bottle of wine. You can make this gift more memorable by putting customised wedding wine labels on these bottles.
It's pretty standard for couples to place a lot of thought into what they should gift their guests for attending their wedding. But let's face it, some guests either forget to take the favour before they depart, or they grab the favour and quickly misplace it. Style your favour table with gifts that are stylish and that serve a purpose. Try a customised candle that is elegantly labelled with your wedding date and a logo that you and your partner may design. With some hemp string and fancy paper, tie a small note around the candle saying thank you!
Choose awesome bomboniere
These days there are so many different types of bomboniere to choose from that it's hard to choose something your guests won't love. Items such as personalised candles, pot plants, mini perfumes and even yummy treats such as biscuits, chocolates, gourmet lollies, chocolate and popcorn never go astray.
Or, if you're lucky enough to be surrounded by awesome local produce, you can give them little bottles of olive oil, handmade soaps, cheeses for homemade jam.
Plan engaging party games
Your wedding reception will be remembered in terms of how enjoyable it had been for your guests. So, to give a good time to all your invitees, you can include some interesting and engaging party games. These activities also give a nice opportunity for your guests to interact with each other. Due to this, the kids will keep busy so that their parents can enjoy themselves on the dance floor. You can incorporate a wide variety of games on this occasion; from kid-friendly mazes, connect the dots, word-finder puzzles to musical chairs and bouquet and garter toss. In addition to that, sack races, drinking games, the shoe game, and he said she said games are widely played ones these days.
Serve a delectable food
We have two words for you: pizza party! An informal dinner is a must for a casual wedding, and we can't think of anything better than a buffet of fresh-made pizzas and local beers. Except for a build-your-own burger buffet. Or a taco station and margaritas. Food trucks are also becoming a staple for couples who want a super convenient dinner option, especially at unconventional locations where there is no in-house caterer. You absolutely do not need to spend a ton of money on gourmet food to make your guests happy. We're pretty confident in saying that most people would take a slice of pizza or a loaded taco any day, especially if they need the energy to dance the night away!
It is often said that a well-fed guest is the happiest guest. So to make them feel at home, you need to roll out a menu that they have been craving for. From presentation to the taste as well as smell, you need to make a lasting impression on them. You can start by delighting your guests with some surprising appetisers, the supplement a few types of cocktails with a signature drink. Now comes the main course, which should be selected in such a way that most of your guests will like it. You can include grilled and fried chicken, burgers with single meatball, personal pizzas, lamb and pistachio ham-sticks, grilled cheese with tomato soup, and so on. Do not forget to arrange a delicious treat of desserts.
Hire a food truck
Food trucks are becoming increasingly prominent at weddings, not just because they are a fun and interactive way to serve food, but there are so many food varieties! You can choose anything from a taco truck to a burger truck or even a cocktail bar. The options are endless!
Family Recipe Desserts
For dessert, you can't go wrong with doughnuts, mini pies, or cookies. But, if you want to add a taste of home to your wedding, dig up those old family recipes and get baking! Even better, ask your family members to bake their favourite recipes to contribute to your dessert bar. There's nothing quite like a warm slice of grandma's apple pie to end your special night on the sweetest note.
Hire an awesome band or DJ
Great music will keep your guests on the dance floor all night long, and hiring an awesome band, DJ or musical performer who is able to read and engage the crowd will help to create a fantastic atmosphere at your wedding.
Get creative with your guest book
Many couples are opting for creative and interactive guestbooks, with some popular options being giant Jenga games in which guests can write their message on a block, 'guest boxes' which are recording booths that guests can use to record video messages, and even' anniversary pinatas' which guests can fill with their messages, so you can break it open on your first wedding anniversary.
Have a 'build-it-yourself' bar or lolly buffet
'Build-it' yourself' bars are a great way to serve lots of yummy food and entertain your guests throughout the evening. There are lots of different 'build-it-yourself' bar options such as a baked potato bar, an ice-cream bar, a lolly buffet, or even a taco bar.
Have a fancy dress theme
This wedding idea is not for everyone, but a fancy dress theme will take your wedding to the next level and will no doubt make it a memorable event for your guests. Go all the way with themed wedding invitations, Save the Dates, and Thank You cards too.
Decked-out Transportation
Come up with a wedding exit that'll get guests talking. Maybe your car-obsessed uncle would be willing to play driver for the night in exchange for showing off his ridiculously cool Mustang. Your oversized clunker from high school might look pretty cool decked out with streamers and a "just married" sign. Even your bicycle adorned with fresh flowers would create a memorable exit. 
Capture the moment
Make every moment candid through creating a bespoke backdrop for your wedding ceremony and wedding reception. Incorporating a floral arch, streaming lights, greenery and signage, are all ways to make your wedding backdrop stand out. 
If you want to step outside the box with your wedding day photography or videography, use a drone to capture the atmosphere. This tool acquires action from different heights and angles to get an outstanding amount of detail. As your photographer is snapping away, the drone can capture a moment that he or she might miss. Drones are quite expensive, so hiring a videographer can do just the trick if you think it's not worth the splurge.
Don't go too far off the beaten path with the flow of the ceremony; but, don't be afraid to add some personalisation here, too. For example, instead of having a receiving line at the end of the ceremony, you and your groom can welcome guests as they arrive. Or, instead of walking down the aisle during the processional, you could dance or skip. While you don't have to go with a cookie-cutter flow, if you veer too far off course, you might cause some confusion.
Be present at the moment and feel the love—you're getting married! Don't worry about the minutiae and if some things aren't perfect. What will guests most definitely notice? A stressed-out couple who's overwhelmed with last-minute details. By the time your wedding day rolls around, try to relax and enjoy all of the special moments with your loved ones. Ask any married couple—it will zoom by.
Frequently Asked Questions
Elopement refers to a marriage conducted in sudden and secretive fashion, usually involving a hurried flight away from one's place of residence together with one's beloved with the intention of getting married without parental approval.
What is an intimate wedding? Weddings with guest counts between 20 and 75 are generally considered "intimate," although we've had them with as few as six guests. ... Both local and destination weddings can fall into the category.
Hiring a professional hair and makeup artist plays a big role in successfully planning two ceremonies on your wedding day. You'll normally start hair and makeup services with the first half of your bridesmaids and then you'll go in between them followed by the second half of your bridesmaids or 'attendants.