It's no secret that planning a wedding can be stressful, expensive, and time-consuming. When you get engaged, you are automatically expected to put together a huge party (possibly the biggest of your life), with no experience in event planning and usually very little help. It's easy to feel overwhelmed and to start to hate the entire process, which is unfortunate since your time being engaged is supposed to be a happy time for you and your significant other. You might find that the planning process will be a little easier if you know what to expect.
When planning your wedding, some things are nice to know, and there are things you need to know—advice so essential any bride who's lucky enough to hear it thinks, "I'm so glad someone told me that!" If you're wondering whether there's something you may have missed (or even if you've got everything under control), check out our indispensable planning secrets below. 
Planning your own wedding can sometimes feel overwhelming and stressful. Still, if you follow these stress-free tips below, you will find planning your wedding will be smooth sailing, and more enjoyable from an expert event professional mindset.
Saying "I do" at Cosmopolitan events is an elegant and luxurious affair.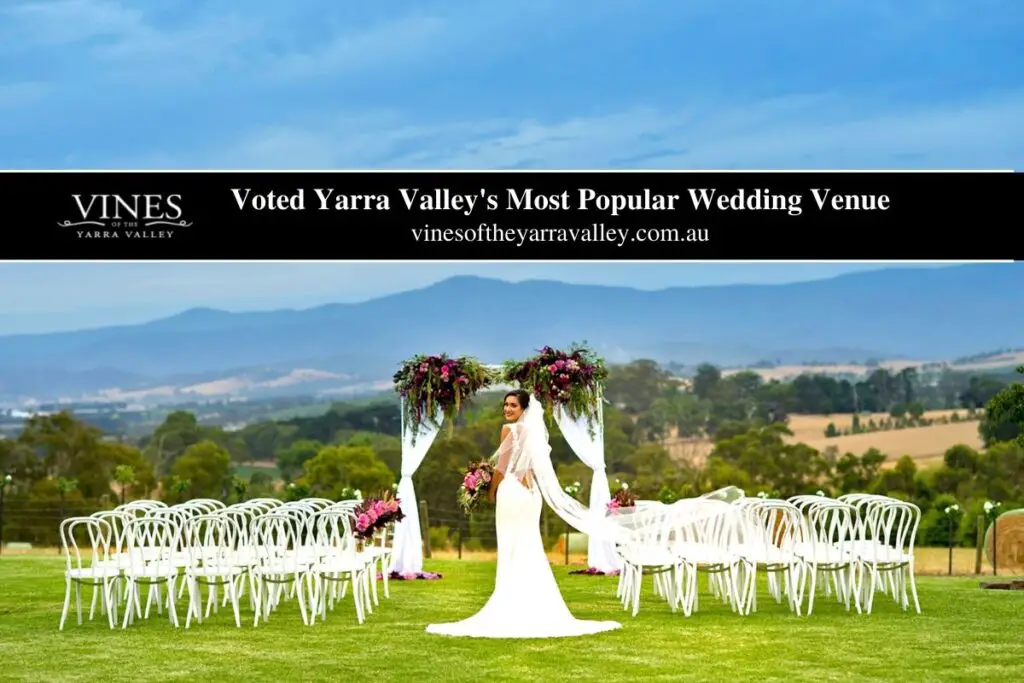 Enjoy Being Engaged
Kiss each other a thousand times. Jump up and down, saying, "We're engaged!" Stare at the engagement ring. Take the time to write down in detail how you got engaged. Contemplate the wonderful things ahead of you. Take pictures of yourselves with the engagement ring. Kiss each other a thousand more times. Bask at the moment and make your engagement special.
Tell Your Parents
You should tell your parents about your impending nuptials before anyone else. (Unless of course, you are estranged.) Both of you should be present, and ideally, you will tell them in person so they'll have a chance to see your happiness up close, look at the ring, and start talking about the wedding. Traditionally the bride's parents know before the groom's do, but any order is really fine. (If you're a traditional couple, the groom may already have asked the bride's parents for her hand in marriage.) Then share the news with a few close friends—the ones who are likely candidates for maid/matron of honour and best man, or definite attendants in some capacity.
Purchase a Journal and Use It
This will be a time of ten thousand moments you won't want to forget, as well as some frustrating times that you'll need to vent about, and not necessarily to your partner. The journal/planner you keep while planning your wedding will not only help you through this time, but it will be something you cherish for the rest of your life. If you're internet-savvy, consider doing some journaling online or starting a wedding blog.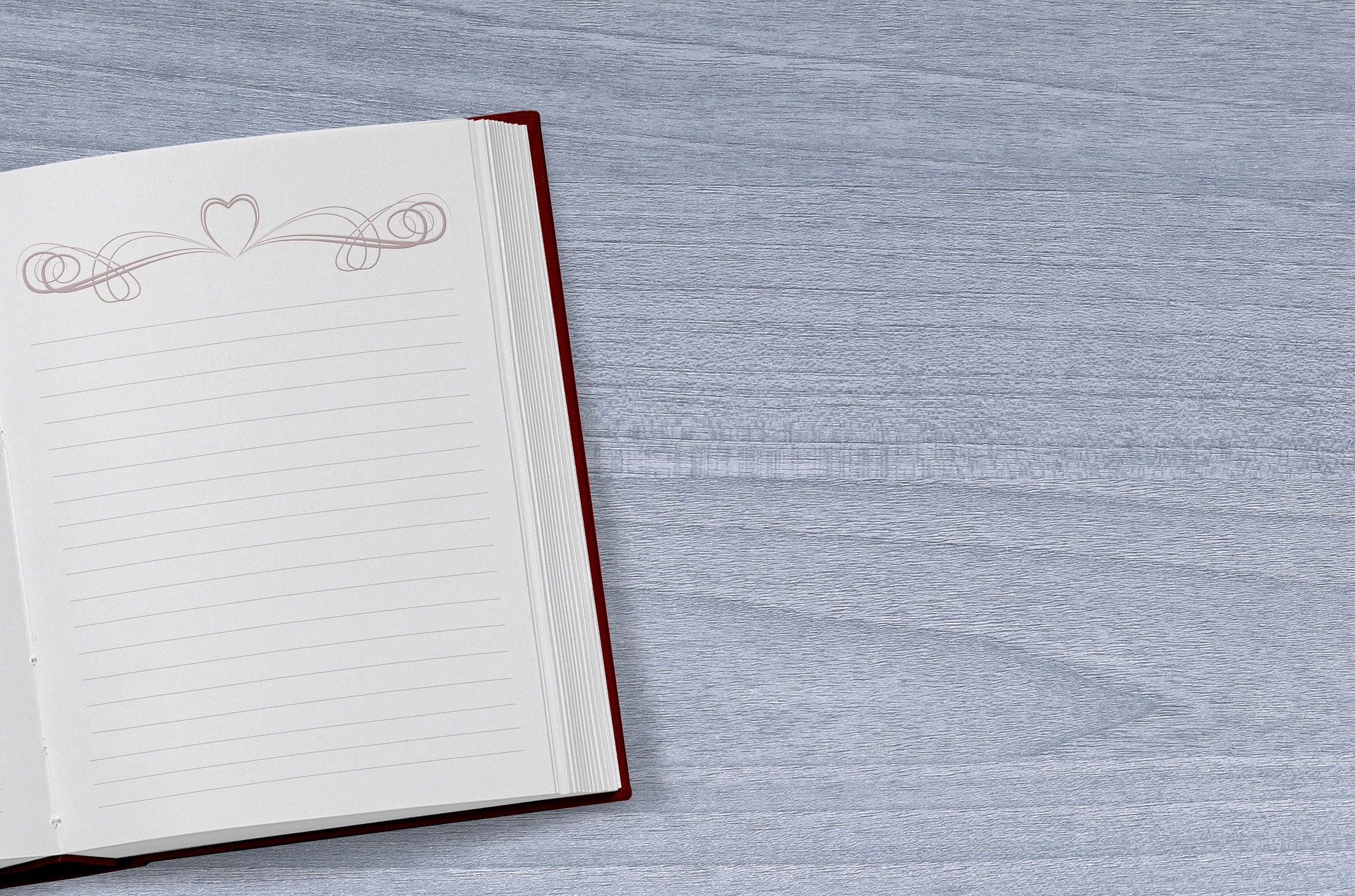 Announce Your Engagement
Tell everyone the good news! There are many ways of doing this, and no way is more proper or better than any other. Consider announcing your engagement in print publications or mailing announcements to your family and friends. Now would also be a great time to create a wedding website.
Set the Date
One of the most important decisions you will make as you plan your wedding is picking a wedding date. Not only will it be the first question everyone will ask you, but you'd be surprised how difficult it will be to make any progress on planning your wedding without knowing the date.
Set the Tone of Your Event
This is the time to decide if you're having a formal wedding, a casual affair, or a theme wedding. It's also the time to decide if you're having a religious or secular ceremony. In short, you need to decide what you want your wedding to feel like. A good way to begin is to sit down with your partner and do some freewriting about your ideal wedding. Look at the adjectives that each of you wrote and use those as a starting point. A newly engaged wedding planning questionnaire to help get you started. 
Set the Budget
Start off by finding a wedding budget worksheet. Look at your finances and figure out how much you already have in savings, and how much you can save each month. Talk to each of your parents and ask them if they'd like to contribute to your wedding. Find out how much they'd like to give you, or what specific things they'd like to pay for.
Lastly, decide how much you feel comfortable going into debt. We strongly advise couples to avoid debt as much as possible. Since married couples fight about money more than anything else, why start your marriage with debt on your backs? At the same time, you may consider opening a new credit card just for the wedding that will earn you airline miles, cashback, or other incentives. It's a good way for you to keep track of wedding expenses and can help you pay for your honeymoon. Just try to pay it off in full each month.
Too busy with life to really plan your wedding in detail? Have someone else do it for you and check out our list of Wedding Planners in Melbourne to help take the stress away.
Choose Your Attendants
Your attendants do a lot more than just standing next to you on the day of the wedding. Now is the time to get them involved. While some couples opt not to have any attendants at all, especially if they're having a casual event, most choose between 2 and 12 members of the bridal party. Look over these lists of responsibilities for bridesmaids and groomsmen before you make your final choices. If they live nearby, it's nice to ask someone in person, but a phone call is fine for those who live far away.
Find Venues for Ceremony and Reception
Many venues are booked a year in advance, so the further in advance you start looking, the more likely you are to get the time, date, and cost that you've planned for.
Get Support
The successful bride and groom do not plan their wedding alone—they get help. This may be from professionals, respected publications, online app resources, or trusted friends who've planned their own weddings.
Consider hiring a wedding planner or consultant. Especially if you are a busy person, or just feel a little lost, a professional can be invaluable in putting together your ideal day and can often save you money.

Use online checklists. They're free, and especially helpful if you're planning with your mother or future spouse in another state. They'll help you stay on top of all of your important to-dos.

If you're like most couples, you'll come home from the bookstore with a few thousand pounds of wedding magazines—why not throw in a wedding planning book as well? 
Now that you've made these decisions, you have a solid foundation for your wedding. It's now time for the fun stuff, like dresses, tuxes, flowers, music, favours and more. Remember to use a wedding planning checklist to stay organized and on top of it all.
Set a Budget, and Stick To It
Weddings can be very expensive, and just like any other event, you may find yourself wanting to add additional items to your master list closer to the event date, which may not have been in your set budget.
Make a budget and stick to it. If you think you may have "wish list" items that will pop up closer to the time of the wedding, add those items in with your set budget from the very beginning. Aim never to exceed the set amount you have budgeted for from day one.
If you overspend on flowers, then you must cut back from something else on your list. Be flexible with yourself, and prioritize the big spend items and must-have items first on your budget, knowing that those have to be paid for, as opposed to "wish list" items that can get cut at any time.
Check out our post on How to plan a wedding rehearsal dinner?
Create a Timeline
Besides the budget, a timeline is the most important part of planning a wedding as an event professional. Develop a reasonable timeline, fit to your schedule, and map out due dates on a calendar. You will find well-known wedding websites provide checklists with timelines for you, so be sure to follow these when planning out your calendar. Depending on the timing of the wedding, you will want to ensure you have ample time to plan and insert orders that can take more time than others.
Find Event Tools Fit For You
Event tools are event planners best friend! Besides online wedding checklists, look for event apps with budgets, checklists and reminders that are used for weddings, or if you prefer to use your go-to event planning apps, those will work just fine.
Some planners prefer to work in excel, while others prefer the old school method of writing out every expense paid for an event – it's up to you, but be sure to track all expenses at the end of the day to help make your planning efforts run smoothly!
Choose the Important Details
Once you have planned out the budget and timeline of the wedding, it's time to figure out the most important details of all. The size of the wedding will determine more from a budget perspective, so first, create a guest list and stick to it as close as possible.
Once you have completed the list, move on to selecting a venue, wedding date and theme. The process for selecting the venue is very similar to selecting event venues for other types of events.
You will want to meet with venue owners, get a list of what they provide and do not provide on the day of the wedding, have them send you a formal quote, and find out what dates they have available that work with the timing you are working towards. Couples are constantly getting engaged, so finding the weekend that works best for you is sometimes hard to do, but most importantly, the details and service you receive at the venue are crucial.
Review the contract (and all vendor contracts) before signing with the venue, and be sure to ask if you can stop by when they may be having a party so you can see what the venue will look like decorated and full of guests! As a planner, it's always important to see your event space in action before you make any commitments.
Design with Quality
You may have several design resources you use for events yearly, and if one comes to mind for a wedding, be sure to reach out and ask for their help to design signs, invitations, programs and save the dates!
There's nothing more special than a custom, creative wedding set with a unique twist showing off the style and character of the happy couple!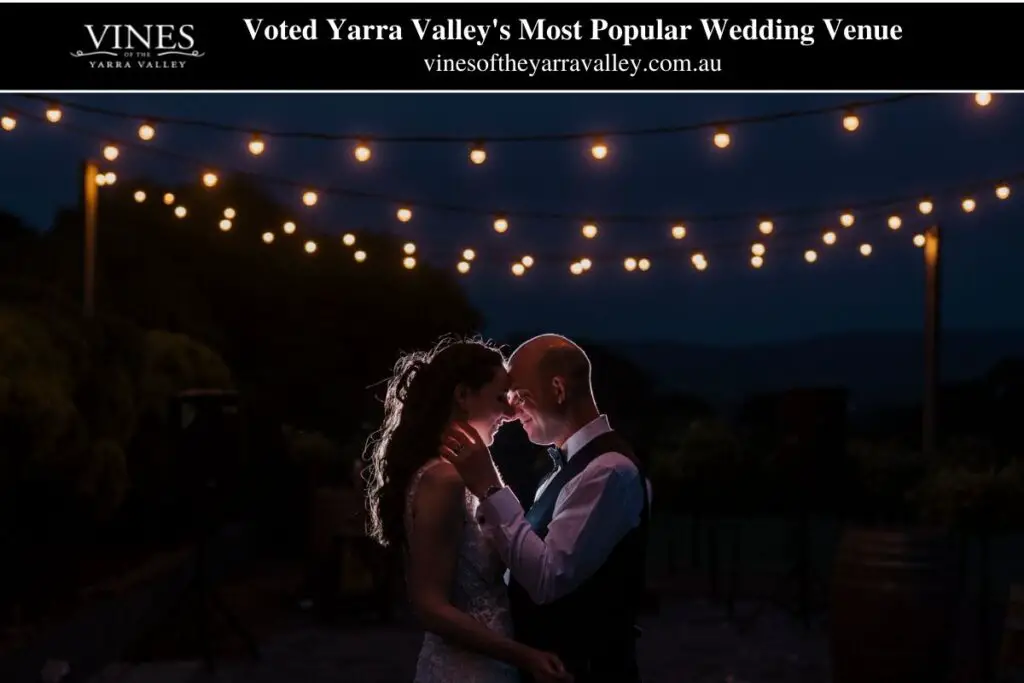 Vendors are Your Golden Ticket
Be diligent when hiring vendors. Find references for all of your vendors, and create a spreadsheet with contact info, and a back-up contact for all vendors. As a rule of thumb, always remember vendors are just the same as any tradeshow or corporate event vendor. Still, in this case, they may be a DJ, food and beverage caterer, lighting and décor or photo booth company, flower shop, or wedding dress boutique.
It's important to set up meetings with all vendors, have follow-up meetings, make sure your contacts feel like an extension of you from the very get-go. Together, you are all creating one master experience for the bride, groom, and wedding guests.
It's all About Customer Service
No matter what event is being planned, event professionals always go out of their way to guarantee amazing service. One thing to keep in mind as you are planning a wedding is to go the extra mile for anyone and everyone involved in the wedding. Use your gift vendors and personalize party favours for all of the gifts, find special gifts for the wedding family you can customize just for them that they will cherish forever, and create welcome bags for the wedding guests to drop off at the preferred wedding hotel of choice.
Inside the welcome bag, be sure to include the schedule of weekend or day events, times to arrive, and where to go, and goodies for your guests. You can customize your goodies to cater to the location of the wedding – for example, if the wedding is taking place in a city known for a sports team, maybe include something with the team name on it or a local beer! Your guests will absolutely love the welcome bags, and thoughtful ideas put behind them.
Take Time For You
Sometimes even wedding event planners in the role of a bride or groom need some R&R on the day of their wedding! One great way to make sure you're focused on you is to hire a day-of coordinator who can simply pick up right where you left off in your amazing planning!
As an event professional, they will be blown away by your checklists and vendor sheets, which will come in handy on the day of your wedding. There are lots of smaller wedding event companies who provide day-of planning services for an affordable cost. Their services provided on your special day will ease your mind, and guarantee a stress-free day, where you can ensure another event professional greets your vendors in an A+ fashion.
It's nice to know someone on your playing field will be filling in your professional event shoes for you while you get ready for the day you have been dreaming of your whole life!
Anticipate Challenges
No wedding, however well planned by the best event planners, will ever come off perfectly. Expect something to go not as planned, and when it does, if you are the bride or groom, you can either be well-prepared to have your day-of coordinator jump in and tackle the issue, or let it roll off your back! Day-of logistics can and do sometimes get overlooked, so as the wedding event planner be sure to triple check your checklist no matter what.
So many little items tend to appear on the wedding day you may not expect, such as broken zippers on dresses, missing centrepieces, not knowing where a vendor should be located at the venue, etc. Keep your cool at all times, and have a back-up plan to your back-up plan.
Weddings are not for the faint of heart if taking on the role of a wedding event planner, so be sure to be quick on your feet when issues arise, and assertively step in to handle juggling balls as they come flying your way.
Soak It All In
Most couples forget to take a few minutes and look around the room once everything is all planned and in motion. Take a few minutes to relax, and enjoy the accomplishment of planning an emotional and fun-filled memory in your lives.
Remember, all events take a huge amount of time, sweat and work to be pulled off, but weddings are events of a different nature. They take months, sometimes years to pull together, and being able to soak all of your hard work in will feel amazing.
When it comes down to the last month of your planning (and when you're particularly harried), look at your mile-long to-do list and cut three things. Yes, cut three things. Not crucial things you just don't feel like doing, such as picking a processional song or confirming final details with all of your vendors. Eliminate only the over-the-top tasks like hand-painting "Just Married" signs, or baking cookies for all of the welcome bags. Cross them off and make a pledge not to think about them again.
Weddings can be so much fun to plan as an event professional. Having the right tools and tips ahead of time will help go a long way when taking the dive into the sometimes overwhelming but very rewarding process of wedding planning. Hopefully, these ten tips will come in handy for any event professional, or soon-to-be wedding planner!
Frequently Asked Questions
It's ok if the planning process doesn't feel like the happiest time of your life. If I've learned anything over the last two months, this time is difficult for almost everyone and you are most definitely not alone.
Good wedding planners possess excellent interpersonal skills that aid them when interacting with all parties involved. They should be friendly, outgoing and willing to work under pressure. ... Additionally, wedding planners must have excellent communication skills to negotiate with vendors and merchants.
The module follows Google guidelines and adds FAQ schema.