While pretty much every aspect of a wedding is optional, from wearing a suit instead of a dress to ditching the flowers to forgoing the wedding cake, there's one thing you can't skip: a venue. After all, you've got to have somewhere for your friends and family to gather and celebrate.
But finding the perfect venue isn't easy. There are so many options to choose from, whether you're looking for a stunning barn, an elegant ballroom, a cozy restaurant, or a quiet stretch of beach. So we asked a few wedding planners to share their top tips for finding your dream venue.

The venue you select for your big day sets the tone for your event, whether you go for a casual beach to a majestic ballroom. When it comes to how to choose a wedding venue, the whole process can feel pretty daunting, and there are lots of questions that you'll need to answer. Will your wedding be big or small? Outdoors or indoors? Rustic or glam? Settling on the basics of your wedding will help you and your partner narrow down the many venues out there, and find the one that's right for you.

When it comes to your special day, Cosmopolitan events has proven itself to be an iconic wedding venue and function centre in Melbourne

While every wedding-related decision plays a part in crafting your big day, there are a few choices that make a more significant impact than others. One of the biggest? Your venue. Your party space can set your wedding's tone, which is why choosing your site wisely is imperative. No pressure, right? According to several of the wedding industry's most lauded planners, there doesn't have to be—especially with their tips at your disposal.

To help you navigate this integral wedding-planning decision, we teamed up with some of the top planners in the country and put together a list of the essential factors to consider when selecting a wedding venue. From starting early (aim to begin your search at least a year out!) to choose a location that suits your wedding style (are you planning a classic, bohemian, or rustic event?), these criteria will ultimately make or break any prospective venues. They'll help you formulate questions ahead of any tours—and should also serve as a final checklist before you sign any contracts. In the end, it's all about making sure that the venue you choose ticks all of the boxes.

Check out our post on Selecting & Planning the Right Wedding Venue
It should also fit into your budget. While not all of these elements revolve around money management, you'll notice that many are designing to help you get the most bang for your buck. That means paying attention to venue package types (will this vendor provide space, food, and drink?) and its overall capacity (are you wasting money on space you don't need?). Ahead, the rest of your wedding venue questions—answered.
Things to Consider
How many guests do you want, and how mobile are they?
Is your dream wedding small or a Broadway-worthy production? Your answer may determine the location. Why? Even though the day is about you, it's also about your guests. If your closest friends all have toddlers, is it fair to request their presence at a safari wedding in South Africa? If relatives are elderly, can you expect them to make it safely to the beach? You won't be able to please everyone, but consider making a concession or two if it means your loved ones will attend.

Deciding whether you want a large capacity wedding venue or you'd prefer a smaller and more intimate wedding venue is the first step to narrowing down your choice of wedding venue. The size of the site is incredibly important and will impact on budget and the enjoyment of your guests. Too small for your number of guests and the room will feel stuffy and overcrowded, but too big and guests will feel lost, and space will feel cold.

Make a rough guest list so you can immediately get rid of options that are too small or big. Just remember it's easy to underestimate how many people you (or your parents!) will end up inviting and you can suddenly find you've got too many RSVPs for your space.

When a venue is empty, it is hard to imagine how it will look when filled with tables. For this reason, we would always advise viewing a site when it is set up for a wedding. If this is not possible, ask to see photographs; most venues should have a photo book or slideshow.
Another tip is to ask for a seating plan of the room at capacity, and this will give you a good idea of how much space there is and how comfortably your guest's numbers will fit.
Do you want a religious ceremony?
Fifty-three percent of couples who wed in 2007 did so in a church. A few things to consider:
A traditional religious ceremony may have to be held in a place of worship, so be sure to ask upfront. (In that case, book the date at your place of worship before you book your reception location.) Also, some religious establishments frown upon elaborate decorations or flowers as well as skin-baring dresses, so inquire about these details.

If you and your fiancé have different religious beliefs, consider having the ceremony at a neutral location, like a reception hall. Talk early on with both families about your decisions.
If organised religion does not play a role in your lives, but you want to incorporate a spiritual element, consider hosting the ceremony in a natural setting, such as a beach or a park (be sure to ask about a permit).

How much work are you willing―or do you want―to take on?
Depending on the location, you may have to do some heavy lifting. Before you commit to an "I do"-it-yourself undertaking, weigh the pluses and minuses of these settings:
A unique location: You may have your heart set on a big wedding-day hoedown in a picturesque barn, but who's going to clear out the hay, haul in the tables, set up the Porta Potties, arrange for lighting, and―oh, yeah―move Bessie out to pasture? There's also Mother Nature to keep in mind. If you're planning an outdoor ceremony or reception, you'll need a backup plan in the case of rain, which means twice as much work.

A reception hall: The establishment usually has a one-size-fits-all feel, but its staff is probably well equipped to take care of the dirty work for you, which may include―and this is important―post-party cleanup.
Does it Fit With Your Theme?
Think about whether the venue works with and even enhances your wedding aesthetic. If you want glamorous, an impressive country house or a stunning mansion like Pembroke Lodge might work. Do you want modern? In which case, a warehouse or art gallery could be perfect. Do you and partner love the outdoors? Think about a garden marquee, or castles with large grounds, or a venue connected to a sport, you both love.
The venue can even influence your choice of wedding dress. Consider the formality of the site, how the weather will affect it, and the facilities. If you're in a field then squeezing into posh portaloos in huge meringue dress or dragging it through mud might not be sensible! Read our advice on finding a wedding dress that perfectly suits your venue.

How to choose a wedding venue
Choose your wedding's general location.
In our parents' and grandparents' generations, weddings were traditionally held in the bride's hometown. Nowadays, however, your wedding can be held anywhere—either partner's hometown, the city where you currently live, a favourite vacation spot, even a destination that you've always wanted to visit. There are certain benefits to hosting a hometown wedding (convenience!), but destination weddings certainly have their perks, too (amazing backdrop!). You'll want to select the general location where your event will take place first and foremost, as this decision will affect all the other details of your big day, from your budget to your venue options.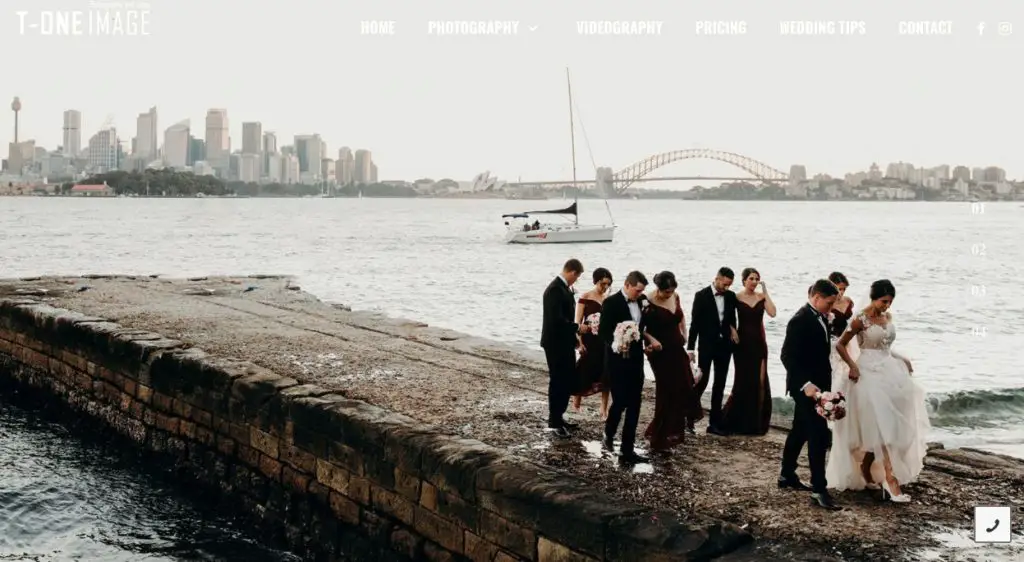 Figure out your budget.
When it comes to how to choose a wedding venue, one of the most important decisions you'll make is how much you can spend on a space. And it turns out that your site and catering will compromise about half of your wedding budget. In the U.S., couples spend an average of $5,400 on their venue alone, with most couples spending between $2,700 and $10,500—not a small amount by any stretch. How much you'll spend on your site depends on where you're planning on marrying—renting a venue in a major city will likely cost more than one in a more rural area. Talk to your partner and any loved ones who may be contributing financially to your big day and come up with a total budget—then divide that number by half to determine the amount you can spend on your venue and catering (which may end up being a combined cost if you select an all-inclusive site).

Sorry to begin with a boring one but it has to be said. Your budget will probably shape the style of venue you're working with. We use the word 'tentative' because as ladies who have gone down the wedding planning path before, we realise that despite all good intentions, wedding budgets tend to stretch. A budget blow-out is a contagious condition that affects 98% of couples we included.

Nonetheless, it's worth deciding what you're happy to spend on a venue and trying to stick to it. When choosing a site, keep in mind what's included – do you still need to hire in tables and chairs? Extra portaloos? Don't get caught out with surprise costs – ask the venue owner or manager precisely what additional items need to be brought to the venue to get a fully informed idea of the actual hire price.
Come up with an estimated guest count.
Estimate how many people you'd like to invite to your big day since not all places can accommodate a wide variety of wedding sizes. Nearly every venue will have a guest count minimum: "Be sure to aim low in your numbers — it's easier to add guests than to deduct," says Diane Kolanović-Šolaja from Dee Kay Events. If your final attendance number winds up being smaller than you had anticipated and you have to pay for extra plates, she recommends asking the venue if they can throw in a couple more appetisers during cocktail hour or add spare time to the reception festivities.

Every wedding venue has a capacity—a firm number of guests that it can comfortably hold. This number is usually not flexible, so while you don't need to come up with an exact number of guests before selecting a venue, you'll need to have a pretty good estimate. There's a pretty big difference between a place that can accommodate 75 guests, and one that can hold 500. Don't just pull a guest count out of thin air ("I want a 100-person wedding!"). Sit down with your partner and respective families to come up with a list so there won't be any significant surprises later on (you can always add or subtract a few guests if you need). The last thing you want is to fall in love with a wedding venue with a 200-person capacity only to realise that you have a 350-person guest list.

Think about your priorities.
Once you have a location, budget, and guest count, it's time to start thinking about what your dream venue would look like. Sit down with your partner and choose three features that your ideal place would have. For example, an outdoor ceremony space, in-house catering, and a rustic feel might be on your must-have list. Or perhaps you're looking for a venue that's conveniently located, pet-friendly, and allows you to choose an outside caterer. The possibilities are endless, and each couple's priorities will be different.

Use Google creatively
A tip we use to dig up hard-to-find wedding venues is to enter a region name plus the word 'wedding' into Google (e.g. 'Byron Bay + wedding'). Then, click on Google images and scroll through previous weddings that have taken place in the region. Often this will lead you to local wedding photographer's blogs featuring celebrations held at new spaces you may never have found by doing a standard Google search.
Get stalker-ish
Found a wedding venue you like? Let your inner-social-media-stalker out to play. Search online to find other weddings held at that venue – often these will link to the wedding photographer's blog. Scroll through photos to see if there are any pictures showing a wedding hashtag that you can creep on via Instagram (often couples will chalk it onto a sign that ends up in the wedding photos). This way, you'll get a more personal look at the venue through the eyes of a guest.
Be clear on what's flexible at the venue
If you have your heart set on a particular caterer for your big day, there's probably no point in viewing a site that works with a preferred company only. Find out before you make time for seeing what's flexible. Are you allowed to work with your vendors of choice? Can you DIY-style the venue space? Can you BYO alcohol, or does it need to be purchased through the vendor? These are all things to consider when choosing your venue.
Choose your wedding date.
"Wedding dates can be significant for a variety of reasons; some couples choose to wed on the day they met, their parents' or grandparents' anniversary date, or for auspicious reasons that numbers have in their culture or religion. Others may pick a specific time of year and season but not a specific day," says Margo Fischer from Bright Occasions. If you can be flexible with your date and choose an off-season month, you'll often be able to secure the venue of your dreams at a lower rate. For example, you'd likely pay less for a Friday wedding in February than you would for a Saturday in June. Time of year, day of the week, and your engagement length will all impact your negotiating leverage with vendors. Since dates can book up quickly at popular venues, call around to check on date availability before going to see places in person. (If you're not getting married on-site, a good rule of thumb is to check in with your place of worship first before booking the reception venue.)
Finding the perfect wedding venue is likely to be at the top of any newly engaged couple's list. With the site playing a vital role in the success of your day, it's the big decision you really need to get right. And there is so much choice!

Just like viewing a new property, it is easy to become overexcited and fall in love with a place without checking the venue can cater to your requirements. The site you pick will determine the number of guests you can invite, your decor, your vendors, your wedding date and have a significant impact on your wedding budget, so it's essential to get it right!
We are here to answer that big question – how do I choose a wedding venue? Whether you have a dream venue in mind or are at the start of your venue search, we have the tips and questions to ask your site that are essential to know.

Pembroke Lodge is a long-standing popular wedding venue based in Richmond Park, South West London. The team have organised over 3,500 weddings and have compiled an expert's guide to viewing places to help ensure you find a location that is perfect for you.