Tradition aside, the world of weddings (and wedding planning) is rapidly changing. Micro weddings are replacing massive celebrations. In contrast, wedding showers and gift registries fall by the wayside as couples choose to spend money on travel and experiences instead.
No matter the type of wedding being held, bachelor and bachelorette parties are still going strong, and they serve as an unforgettable bonding experience for the wedding party. But, with so many details to plan and organise, it's easy to let this one languish. So, who designs the bachelorette party? Are you looking for hens ideas? Look no further, Magic Men has you covered.
Who is supposed to plan the bachelorette party? 
Typically, the maid of honour is the one who plans the bachelorette party, though any bridesmaid or loved one is welcome to offer to host the fête. Though it is generally considered improper for the bride to throw her bachelorette party, she should still have a say in the activities. If she's a reserved homebody, a wild bachelorette-party weekend is unlikely to be how she wants to celebrate. 
With the growing trend of the "bachelorette weekend," it's also essential that the one who plans the celebration check with the bride to see how exactly she wants to celebrate. While you can leave the specifics a surprise, it's a good idea to know if she envisioned a one-night get-together or a weekend travelling to a destination, such as Nashville, Charleston, or Napa Valley. Always make sure the bride feels comfortable with the overall style of the party!
The MOH Plans the Bachelorette Party
Typically, things such as choosing a place to stay, setting up activities, and keeping the bridesmaids on the same page fall under the role of the maid of honour. This also includes the "less fun" stuff, such as keeping a budget and organising necessary transportation. Like any event, there's a lot of planning involved when organising a bachelorette weekend, so the MOH shouldn't be shy about delegating some tasks to the rest of the wedding party.
To initiate the planning process, the bride should give her wedding party a few ideas or locations that sound good to her, which could be anything from a ski weekend in Breckenridge to a simple staycation in her hometown. Whatever it may be, this gives the MOH an excellent place to start when planning the perfect bachelorette party.
What If You Don't Have a MOH?
As weddings get more creative and stray further from tradition, conventional roles tend to fall by the wayside, including the MOH. For those who still have bridesmaids, but are merely avoiding the "maid of honour" title, it's best to delegate different tasks to different members of your tribe. Maybe one person is in charge of finding an Airbnb, one is responsible for booking brunches, and another serves as the group accountant. In the same way that you're likely enlisting different maids to help with various wedding-related activities, you can do the same for your bachelorette party.
If you've opted to be further removed from the bachelorette party planning process altogether, consider selecting a specific bridesmaid to be the bachelorette party organiser. Different maids can still be given responsibilities and ways to chip in, but this gives you (as the bride) the ability to hand off the planning without worrying too much about the specifics. If you're worried about hurt feelings from other members of your wedding party, make sure that everyone is given different, equally important roles. For example, maybe you still need someone to plan the wedding shower or give a speech on the big day. There are plenty of ways for each bridesmaid to leave her special touch on your wedding.
How Involved Should You (the Bride) Be?
The idea of letting a bride plan her bachelorette party makes many people scoff (after all, you're planning a wedding) but keeping the bride entirely out of the loop can pose a whole new set of issues when planning out the itinerary. What if you're picturing a relaxing weekend on a lake and the MOH is planning a grand bash? Or, maybe you want to do a wine and spa weekend in Sedona, but the wedding party is looking to keep it local.
Managing expectations is critical, which is why communication between the bride and all the wedding party members is fundamental throughout the planning process. Don't be afraid to discuss locations, costs, and even specific activities. Chippendales might be on one person's bucket list, but that may not be the case for everyone. By communicating these things, budgets are unlikely to be broken, details won't go overlooked, and feelings are less likely to be hurt.
Remember, this is a big event for both the bride and her bridesmaid team. Make sure that it's a fun time for everyone involved. However, keep in mind that the unusual event should still directly focus on the bride and her big day ahead.
Why You Should Plan Your Own Bachelorette Party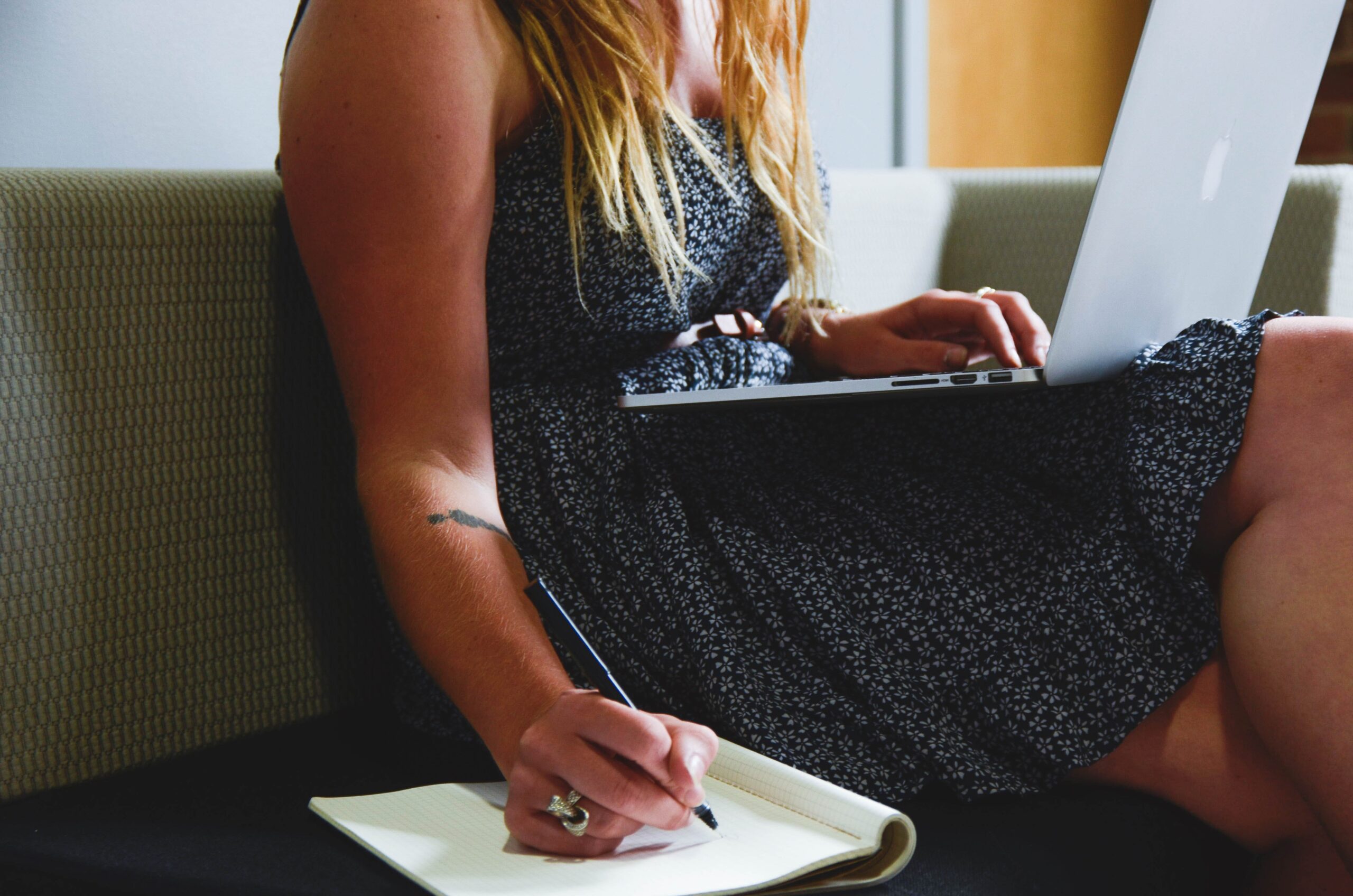 The bachelorette party – also known as a hen party, hen do, or hen night in some parts of the world – is a great way to celebrate with your gal pals before walking down the aisle. Just as men look forward to their bachelor parties, brides can have some fun of their own while their groom is off at his bachelor party. If you'll both be having a bachelor(ette) party, consider doing them the same night or at the same weekend or month to have a shared experience, even though you'll be apart.
Check out a range of hens ideas Sydney.
Do brides need to have a bachelorette party? Absolutely not! However, even if you don't enjoy bar-hopping or clubbing, there are other ideas for bachelorette parties that have nothing to do with drinking or dancing.
Although other pre-wedding events for women such as bridal showers can be lovely and are an excellent way to bond with the ladies in your life of all ages, they can sometimes come off as too formal and stuffy for some brides-to-be. On the other hand, the bachelorette party is a chance to unwind, let loose, and experience fun activities with your closest friends and often family.
Bachelorette parties ― or destination bachelorette weekends ― are a chance for the busy bride to kick back and let her friends take the wheel when it comes to planning. But for some brides, that's a stressful proposition. Planning may not be your maid of honour's forte: What if she struggles to get it all done? What if she's planned wall-to-wall activities for the day, but you'd rather just have a chill night at a wine bar? What if she organises a big blowout trip that some of your bridesmaids simply can't afford?
If you've had a major "What if?" concerns like these ― or are a slightly Type A kind of gal ― it's not a bad idea to plan your bachelorette.
Brides that have very high expectations or precise wishes for what they want for their bachelorette party can benefit from planning themselves. It isn't a bad thing to know what you want. The pros? You get exactly what you want. The cons? The extra work. And if you like surprises, this limits the opportunity for that. (Though that would go in the "pro" column if you hate surprises.)
First things first: Make sure you have the bandwidth to take this on.
Calling the shots on your bachelorette is easier if you have extra help with the actual wedding planning. If you've hired a full-service planner ― or have some close friends and family who are closely planning alongside you ― it might be fun to plan a party tailored precisely to your taste.
I don't think planning a bachelorette yourself works for most brides, but it does make sense for a bride who has an event planner for her wedding, In this case, the wedding planner will be handling all of the details that would typically be on the bride's mind. You'll have time to plan this.
That said, don't do it if it seems like it's another thing on your plate: Yes, it's nice to call the shots on everything, but you want to have enough energy to enjoy the party. You can always have your friends or family members plan the celebration, with heavy edits and collaboration from you.
Even if your planner is your sister or childhood best friend, it can never hurt to ask your opinion on little details that will make your bachelorette everything you dreamed of.
Touch base with your guests on what they can do.
While a friend planning your party might feel awkward asking others what they can afford or how much time they can take off work, you can have clear, candid conversations with everyone. Of course, your wishes come first, but as chief planner, it's nice to consider your guests' needs, too.
Discuss budgets with everyone. If you're looking to plan a weekend getaway, discuss how much time away those attending can take. Communicate with those attending the party early on, so there's no day-of confusion or hurt feelings.
Delegate some of the lesser responsibilities.
You may want to work out the larger framework for your bachelorette ― where you're going, the dates, how many activities you want to schedule ― but don't be afraid to hand off some of the smaller tasks.
Maybe you make the significant decisions yourself, but you should tell your friends that they can do what they want to add special touches within that framework you build yourself.
Invite whomever you want.
One of the biggest perks of taking the lead on this is you get full control of the guest list (whereas your friend might just stick to your bridal party). If you and your future spouse want a combined wedding shower as your bachelor and bachelorette parties, do that. If you're going to include extra guests outside the traditional "bridesmaid" lineup, go for it. A bride who plans her bachelorette might want to incorporate her 'bride's guys' and know just how to do that. Or perhaps she has friends and family that she wants to attend, who range in age. The bride will know best who she wants there to celebrate, and then figure out the best celebration from there.
Make it a celebration of your bridal party and friends.
Sure, this is a celebration of you, planned by you, but there's no reason why you can't also make it a celebration of your bridal party. Show your friends how much you appreciate their help with your wedding ― and how much they're spending on it! ― by planning a party tailored to their interests, too.
If you're planning yourself, think about the wedding party that will be standing with you on your wedding day and what they enjoy. Make it an all-inclusive celebration that focuses on the support and love you have for one another as a group because that's what wedding parties and bridesmaids are supposed to be for!
Planning a Bachelorette Party? Here's a Comprehensive Checklist
Typically, it's your best friend or a family member who decides how to plan a bachelorette party. This person may be the most organised out of your wedding crew (like, really trustworthy with an Excel spreadsheet), but they still might face general questions about planning a bachelorette party. It's a legitimate concern for many first-time or repeat wedding party members who want to reference a step-by-step guide as they map out the bride's dream weekend with her besties. And that, we have. 
Have the Initial Conversations
You'll want to talk to the bride upfront about the type of party she wants–destinations and timeline included. Also, this is an ideal period to bring up scenarios she most wants to avoid. A more bashful bride may wish to spare herself of the embarrassment of being greeted by a scantily-clad police officer, or the more demure to-be-wed would prefer not to be caught drinking from any kind of phallic-shaped straw. While there is a "prototype" of what bachelorette parties have become, the bash is ultimately for the bride and her besties, so consider her concerns upfront. 
Finally, work through the guest list with the bride and establish who will be part of this extraordinary event during her engagement. Some brides might want their parents to be invited (really!), while others will avoid asking family to come. Carefully cull through the list together and make sure you get all emails and names (especially those close friends who aren't part of the bridal party).
What to Do: 
Talk to the Bride

Establish a Destination

Create a Guest List

Block Off the Calendar

Talk Through Budgets With Bridesmaids Too
Spread the Word
Next on your bachelorette party checklist is generating some buzz. Send an email with a custom graphic, even, to make the event super personalised, with all relevant dates and location information. Etsy has plenty of options as does Paperless Post. 
What to Do:
Send a Save-the-Date Email

Be Open About Budget Range, Time Commitments

Request RSVPs
Coordinate Overarching Logistics
This is where the planning details get real. Once you have a tentative headcount, you and the crew will be tasked with booking all of the hotspots, making calls to vendors, coordinating costs, and putting down cards where needed. Make sure that you're prepared to do so, because if not you– someone in the crew might be interested in getting the points and coordinating finances instead.
What to Do: 
Make hotel or homestay arrangements.

Set reservations for the group (restaurants, lounges, pool parties, boutique fitness classes)

Secure transportation (party bus, limo, Uber/Lyft codes)

Make sure the entire crew (especially the bride) has booked travel to and from the destination.
Recommended Time Frame: 
At least 4 Months in Advance
Create Those Special Touches
If throwing an Instagram-worthy bash is on your to-do list, then now is the time to compile the essentials that will make your bash the envy of your social media followers. Your checklist for a bachelorette party should be precise, so feel free to get detailed about precisely what you need in this case.
First, narrow down the theme and then pick up coordinating swag and decor to delight the bride. 
Finally, if you work through outfits and T-shirts, make sure you have everyone's sizes well in advance and order early to avoid any snags where somebody might be left out due to inventory issues.
What to Do: 
Buy bachelorette party accessories (and swag)

Pick up a veil or sash.

Designate pool float and decor deliveries

Go in a group gift
Recommended Time Frame: 
2-3 Months in Advance
Set Confirmations
As the bachelorette party time approaches, you'll want to ensure that you have all details locked in and confirmed. Much of this period is checking over the foundational work that you've already paved out. (Seriously, pat yourself on the back!)
What to Do: 
Confirm final itinerary with the crew (include addresses and important spots)

Confirm transportation

Confirm entertainment

Confirm a list of games

Confirm the bride's schedule

Coordinate logistics

Create a shopping list for food

Create a booze list
Recommended Time Frame: 
1 Month in Advance to 2 Weeks
Mind, Body and Soul: Prepare
While you've conquered the task of how to plan a bachelorette party, now is the time to ask yourself how to execute one seamlessly. Spoiler alert: Now's the time to mentally and physically prepare yourself for the festivities ahead. 
If you're planning a blowout getaway to Vegas, make sure to get plenty of sleep. If you're planning strenuous hikes in Arizona for a wellness-inspired girls trip, make sure to prepare your body for the activities ahead physically. Hit the elliptical, go for a run and cross-train too at the gym if you must. Searching for the best hens party? Let Magic Men handle it.
What to Do: 
Check with banks if you're going out of the country and pull local currency for when you arrive

Get plenty of rest

Hydrate

Mentally prep yourself for the parties and festivities ahead

Pack
Recommended Time Frame: 
1 Month in Advance