While we love to look after our brides, there are some essential (and hard-working) girls we can't forget about: the bridesmaids. As a bride they are your go-to girls to rant at, cry with, get excited with, count on and most of all they embark on the wedding planning with you, no questions asked (most of the time!) So unless you're Jane from 27 Dresses, most of us haven't been a bridesmaid before and need a little help to make sure things run smoothly. Check out a range of Magic Men's hens party ideas to help in your upcoming party.
Today we share the ultimate bridesmaid advice.
Hen Party Guide: Top Tips to Plan the Perfect Party.
I wonder if I should have gotten a degree in Event Management before planning my sister's Hen Party. Between staying local or weekends away, must-have activities, blending a mix of friends along with Mammys, Aunties and 3rd cousins, all while keeping the bride happy and making sure everyone is going to have the best time ever, you might say I'm a little overwhelmed. But while it can seem like a humongous task, following our simple rules is guaranteed to have you dancing along with your bestie (bubbles in hand) in no time. 
Getting Started
When, oh, when?
First things first, decide on a date with the bride. 4-6 weeks in advance of the big day is ideal; it gives the guests time to be comfortable in the money department to cover both events. Also, of course, the bride needs time to recover before the big day!
Give Plenty of Notice
Once a guest list has been confirmed by the bride (and she has supplied you with emails and mobile numbers) send out a 'Save the Date' so that the guests can book time off work etc. Do this as early as possible, to avoid diary conflicts with other hens and weddings.
Bride Knows Best
Find out if your bride wants to be involved in the Hen Party preparations, many like to be applied to some extent, but in my experience, this is a time for the bride to let go a little and leave the planning to their best pal or pals. She chose you, after all, so she has to trust you to plan the right kind of party. But ask her what she loved and hated about other hens – best to know what kind of thing she'd enjoy. You don't want a bitter bride on the day.
Know Your Audience
When planning a Hen Party, remember that you are catering for all age groups, and possibly/probably a diverse group from different parts of the bride's life. Don't plan something that will isolate the older generations or any of the guests. Plan an activity that will suit the entire group, from the start of planning you will get a feel for the guests you are planning the party for, so keep that in mind when you're planning a 3-hour hike for the bride's 70-year grandmother!
Channel your inner Monica from Friends
Be realistic about activities and timings. It's great to have a jam-packed day planned, just make sure you give people enough time in between to be prepared. You will have a few disgruntled guests if you only give people 15 minutes to glam up after a day of water sports! So think it all through and build in travel time. A more relaxed day is the one people will enjoy.
Sorting out the Sponds
Keep an Eye on Costs
Whether you decide to stay local and head for a day of activities, dinner and drinks or go all out and plan a weekend away keep costs in mind. Not everyone has lots of money to spend these days, going to a wedding costs a bomb and those of us with 7 per year at the moment are facing bridal bankruptcy so watch the budget.
Offer Flexibility
Most hen parties include various ladies of differing circumstances – not everyone is young, free, single and loaded! – you'll have pregnant friends, young mums, ladies with less to spend. Hence, it's nice to offer a couple of options outside of the immediate plan, e.g. if you're planning a two night away with dinner, then provide the opportunity of just one night or if you're planning an afternoon activity, drinks, dinner and dancing then offer dinner only.
Sort the Trains, Buses and Taxis
If you're heading away, make sure to organise transport – taxis or minibuses – to take people from locations, and can include this in the budget so that it is paid for in advance (people love that! there's nothing worse than being hit up for "extras") It will be easier to keep the whole group together and reduce the risk of losing any guests, it happens, trust me!
Build-in some Contingency 
Allow for a small cushion (money-wise) to everyone's costs (make sure to tell them you're adding it in for unexpected extras) if it's not needed on the night you can use it to buy a round of drinks!
Be Transparent
When you do decide on the plan, email the guest list with a breakdown of costs. You can still keep some surprises, but if people hand over a little more bucks they will want to know what it's being spent on!
Hen's Honour – Be Prepared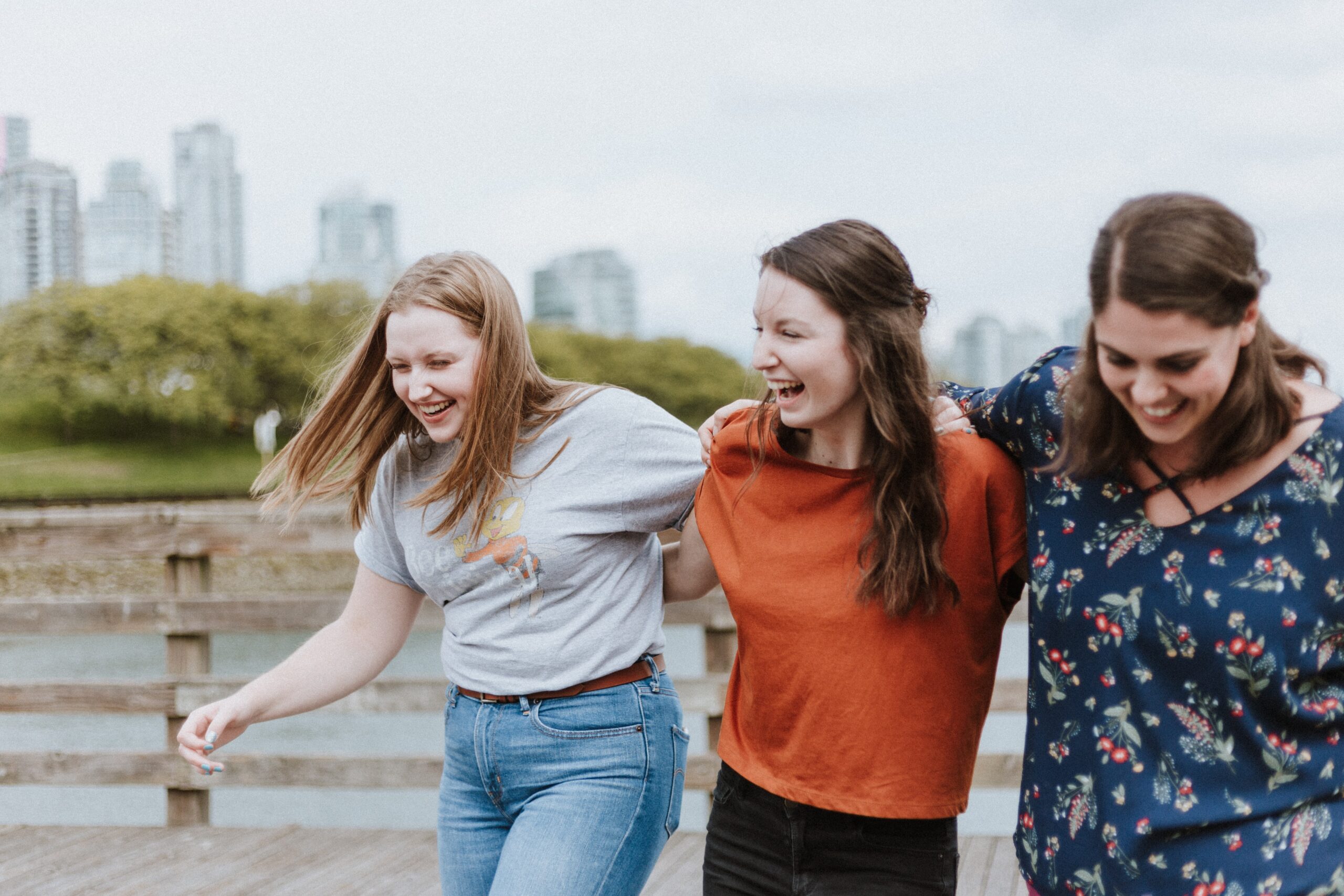 Build Email Excitement, but Don't Overdo it!
It's essential to keep the email communication lines open and transparent, and the guests will love to be informed of the goings-on, but make the most of your emails and limit the amount you send, you don't want the guests to dread checking their inbox for fear of finding thousands of hen-party related correspondence.
Swimsuits or Sparkly Dresses?
A few weeks before the party send out an email to inform the guest what they need to bring. For example, if you're going to be taking part in outdoor activities, they will need runners, swimwear, warm clothes etc. I know we all want to keep some element of surprise on an actual day, but people need to be prepared too!
A Bit of Bridal Bonding
Ask the group to send you a photograph of themselves and the bride-to-be, for use in a memory book – as many friends of the bride might only be meeting for the first time at the party, it will explain to everyone the story of their friendship, and it's often the real tear-jerker that bonds the group together.
How to Plan A Hen Party in 8 Simple Steps
We get it. You're a first-time bridesmaid, and you've been catapulted into the hen party planning world. Luckily, you're in the right place.
We'll show you what you need to do (and when), we'll take you through budgets, the pros and cons of different activities and accommodation. We'll even give you unique ideas for hen party themes and throw in THE best Mr & Mrs Quiz questions. You don't need to look any further to find perfect Sydney hens ideas, Magic Men is the answer.
To get you on the right track, we've put together a guide with everything you need to know about how to start planning a hen party. So gather all the bridesmaids, pop open some Prosecco, get out your hen planner notebooks and let us help you make those first essential decisions.
Once the hard stuff is done, it all becomes so much fun! Remember, the more you put in, the more you, and the bride will get out of her big night.
Step-By-Step Hen Party Planning
Numbers and nights
Get the bride to make up a list of exactly who she wants to attend her hen party. This means you won't forget about that second cousin or school friend that you've never heard of. Once you have the numbers settled, decide whether the hen party will take place over one night or two (or more if you're thinking of heading to sunnier climes!) There are advantages and disadvantages to both, so think carefully about this one and involve the bride. She will probably have a preference.
Set your budget
Budget is THE most important thing to decide on and should be done before any research goes into activities and locations. Everything that happens on the hen will depend on how much you can spend. There are significant discounts to be had by staying two nights, putting three people into hotel rooms, and doing lots of DIY. Larger numbers can mean much better deals also. 
Pick a hen party theme.
If you plan on having a themed hen party, decide now, as your accommodation and choice of activities can add to a theme. For example, glamping and a flower-crown workshop would add to a festival-themed hen, while a quirky hotel and 1960s makeover would be perfect for a vintage hen. There are so many options, from Gatsby to glitter balls. A theme can make a hen party much more memorable.
Choose a hen party location.
In your local town, elsewhere in Australia, or jetting off further afield, the choice is endless. Consider those attending the hen party, like people with children, anyone who is pregnant or those with weekend work schedules. It's lovely to go far away, but if it means some crucial people won't be able to come, how will the bride feel? 
Pick suitable accommodation
From hotels and B&Bs to renting out a big house in the country, glamping and traditional camping, there is something to suit all tastes and budgets. A hotel can be very convenient, but self-catering options can make any event more intimate and personal.
Start researching hen party activities.
Keep your audience in mind when you are deciding on what activities to do. Again, the choice is vast, from craft, dance and beauty treat to high-adrenaline adventure and dress-up photoshoots. 
Factor in food
This is SO important if a night of drinking is ahead. When putting together the first draft of your hen party itinerary, make sure you include lunch or snacks on arrival and dinner. Make a note to check with the guests if anyone has specific dietary requirements before booking a restaurant to avoid embarrassment/unhappy and unfed hens on the night.
Don't forget the extras.
If you've made it this far, well done — you are almost there. This section will depend on what's left in your budget, but the little extras can make a hen party. Sashes, tattoos, scrapbooks, party bags, badges, bunting and balloons will make your hen party stand out from the crowd.
Finally, don't forget to plan some hen party games! This helps pick up the hen party and ensure that everyone is full of the fun hens' party vibes.
Planning A Hen Party Is Tough
Planning a hen party is a lot of work. There are so many things to consider! It's easy to get stressed out by the whole experience.
Let's Make Hen Party Planning Easy
You want to make sure your bride says goodbye to single life in style. But you also wish to hen party planning to be simple and pain-free. That's why we're here. We want to make your hen party planning easy and enjoyable. That's why we've created this handy hen party checklist.
The Hen Party Checklist
Our hen party checklist was designed to make planning a hen party easy. It was created for those of you who've decided to arrange the hen party yourselves rather than going through a booking company. So here goes the steps you need to follow to plan your hen do:
Contact The Bride To Be!

Plan The Guest List

Establish The Hen Party Budget

Have a Hen Party Planners Meeting To Make The Big Decisions

Email The Hen Party Guest List

Collect Money From Your Guests

Start Planning and Booking The Hen Party

Buy Hen Party Accessories and Decorations

Do Some DIY To Personalise Your Hen Party

Decide Which Hen Party Games You Will Play

Make A Playlist

Send Out The Final Email

It's Hen Party Time!
The Hen Party Checklist Explained
Now you've seen an overview of the hen party checklist, and it's time to delve in deeper. We recommend you work through the steps in the order that they are presented. But please be aware that every hen party is different. You may not need to follow every step. By reading through each point, you can figure out what you need to do.
Contact The Bride To Be!
The most crucial step is to ask the bride some key questions to get your hen party planning off to a good start. By asking her questions, you can establish the kind of hen party she wants. You can work out an approximate hen party budget, and potential dates for the hen do. Last but not least, you'll be able to find out whether she wants a theme and whether all the hen party plans should remain a secret.
Plan The Guest List
If you followed step one, you'd now know who's invited to the hen party. Once you know who's invited, ask the bride for the guests' contact details. Create a spreadsheet to record the names of all your guests and their contact details. You may want to ask the bride how she knows each guest if you don't know who they are. You can update your spreadsheet with relevant information about your guests as you plan the hen party. For example, you could note down whether your guests have paid and what dates they are available.
Establish The Hen Party Budget
The bride should help you with this step. If you asked the questions in step one, you should now know a per person budget. Work out your total account by multiplying the number of guests by the per person budget.
Once you know the total budget, you can start working out what you can afford. Take into consideration hen party accommodation, activities, accessories, food, drink and transportation. Every hen party is different, so please be aware you may need to consider more than what we have listed in this blog post.
To help you keep track of your budget, create another spreadsheet. Note down everything, you know you will need to pay for. Once you know the kind of things you need to book, you can start contacting hen party businesses. Note down any quotes you receive on your spreadsheet as you get them. Once you have all the quotes, you can decide what to book.
Ensure you consider whether the bride will pay for herself or whether the rest of the hen party will cover her costs. This can have a significant impact on your hen party budget. Find this out early to avoid any financial mishaps.
Have A Meeting To Make The Big Decisions
Whether you're planning the hen do with the bride's sister or her bridesmaids, it's essential to communicate. You don't have to meet in person. You can call each other or email, whatever works best for you.
Find out whether the bride would like one person to be in charge of all decision making. Once you know this, discuss ways in which you can all help out. Everyone has their strengths.
Once you've established everyone's strengths, be sure to delegate! Sharing the workload will make the hen party planning that much easier. It can be a big undertaking so don't try and do it all by yourself. Organise regular catch-ups that you can update one another on your progress.
Email The Hen Party Guest List
Once you've reached this stage, you can send your first email to your guests. Your first email should provide information about potential dates for the hen party and what you think the per person budget will be. If you believe the budget may slightly change once you've received all the quotes, make your guests aware of this.
You should also tell your guests the kind of hen party the bride wants. For example, if the bride wants a weekend away, let your guests know. After all, they'll need to have a general idea of what they're saying yes to.
Once you have all your replies, you should have an idea of a hen party's date and you'll know your final numbers.
Collect Money From Your Guests
At this point, you will need to start collecting money so that you can pay deposits and start paying your suppliers. Depending on your per person budget, you may want to ask your guests for their money in instalments. Or you may decide you want it in one lump sum.
If you decide to ask for instalments, you may want to consider telling your guests that if they've told you they would attend the hen party, you're expecting them to listen and pay the full amount. The last thing you want is to be out of pocket for a hen party activity because five of your guests drop out at the very last minute. And give your guests plenty of time to provide you with the money so that they can save!
Start Planning And Booking The Hen Party
Now you know the date of the hen do and your final guest list numbers, you can start planning the hen party. Have a meeting with your fellow hen party planners and decide what you need to book. You should already have a list of all the different things you'll need to book. And you should know what kind of hen party the bride wants. If you don't, revisit steps one and three.
Make an itinerary and plan what you'll do when. This way, you won't book too much stuff.
Now it's time to start finding the right hen party companies for you. Once you find hen party companies you like, contact them and get quotes. Make a note of any quotes you receive on your hen party spreadsheet. Once you find businesses that fit your budget and your requirements, book them!
If you're planning a hen weekend away, we recommend sourcing your accommodation first. Hen party houses will take up the right proportion of your budget, can get booked up quickly and be challenging to find.
The process of booking your hen party may be ongoing progress. Just make sure you keep a record of what you've booked, paid for and your timings so that you don't get confused. Once everything is booked, confirm the plan and timings with your guests. Let them know whether they need to sort out their transportation. And if the hen party plans are a secret from the bride, make sure your guests are aware so they can keep their lips sealed!
Buy Hen Party Accessories And Decorations
Once the hen party date approaches, you may want to buy some fun hen party accessories and decorations. You may not need to follow this step. Find out whether the bride wants any accessories or decorations before you start spending money,
If the bride wants accessories, consider whether she wants to be decked out head to toe. Or whether she just wants to wear a few subtle accessories.
You should also think about colours and a theme. Does your bride want a vintage hen party? Or is a classic cream and gold colour scheme more her thing? Does she want to wear a flower crown? Or just wear pink head to toe? If you're going to decorate your hen party accommodation or activity venue, the excellent idea is to ask the business whether you have permission to decorate their venue.
Personalise Your Hen Party
Take this step if you want to go the extra mile! You can either DIY your hen party accessories and decorations yourself to personalise your hen do. Or you can buy fun personalised hen party accessories from a variety of shops these days.
Decide Which Hen Party Games You Will Play
Your bride may not want to play any hen party games. Find out before you start to follow this step. We love hen party games! They can break the ice and get the party started.
When choosing your hen party games, think about how much time you want to fill and whether the game is appropriate for all your guests. If the bride's mum and gran attend the hen party, you may want to save the 'sillier' games for later when they've gone home. Every hen party is different. Ask the bride if you need guidance here.
Make A Playlist
Get the party started by playing your best friend's favourite songs! The great idea is to ask your guests for a song suggestion. That way, you know all your guests will enjoy at least one music. We recommend creating the playlist at least a week before the hen party. Bear in mind, and it can take longer to make than you expect, so give yourself plenty of time.
Send Out The Final Email
By now, you will probably have gone back and forward emailing your guests. All your guests should have paid you, and they should know all the hen party details.
As there is a lot of information to take in, we recommend sending your entire guest list one final email. The purpose of this email is to confirm the date and timings and remind them whether they need to bring anything in particular. You can also remind them of the address and any other important information they should know.
Make sure your hen party guests have a phone number to reach you if they need help on the day. Start building the hype by telling your guests how excited you are to see them all! If the hen party is a secret, remind them. You don't want the surprise ruined at the last minute. To help you plan a perfect hens party, check out our packages for ladies night at Magic Men.
It's Hen Party Time!
Hurrah! All the hard work is done. You've planned everything. Now you just need to execute what you've planned.
Have a folder filled with all your hen party accommodation and activity confirmations and receipts. Make sure you have a record of any phone numbers you may need for activities or accommodation. We recommend having your itinerary to hand so that you know what you're doing when. Once the hen party rolls around, there really shouldn't be much to do. Just make sure you enjoy yourself. The bride will have an incredible time, so make sure you do too!