A bachelor party is an initiation into marriage, which, in modern times, is mostly understood as a celebration, by the groom's male friends, of the groom's last days of "freedom". In the U.K., it tends to be called a stag (stag night, stag do, stag party), and in Australia, a buck. The equivalent rite for the bride, attended by the bride's female friends, is the bachelorette or hen party.
Searching for the best Melbourne hens party? Give Magic Men a call.
The original meaning of "bachelor" in English is "a young knight who follows the banner of another''. "Stag" and "hen" used to be slang for "man" and "woman". Standing proud and alone, the stag has long been a symbol of masculinity, with stags (and men with antlers) being a common motif in cave paintings. Cernunnos, the Celtic god of life and fertility and a symbol of the masculine, featured a warrior's body and stag antlers. The stag's antlers, which point to the gods above, serve to attract mates and fend off rivals: Mirroring the cycle of life and death, they grow and fall back each year, transmuting from soft, pulsing velvet into a hard horn.
Although their modern forms are relatively recent, the stag and hen party derive from immemorial customs. In Ancient Greece, a bride joined her female relatives and friends in paying tribute to Artemis, goddess of childbirth and protector of young girls. In Sparta, friends marked the groom's last night of freedom with a banquet. It is possible that, by marrying six times, the party-loving Henry VIII (d. 1547) embedded the tradition into England. For a long time, stags involved a formal dinner hosted by the groom's father or best man, or, for the more humble, a simple drink among friends.
From the late 19th century, "hen party" referred to any gathering of women. The term appears to have acquired its modern meaning in the 1960s and 70s. It first appeared in The Times of London in 1976, albeit in quote marks, in the context of a male stripper fined by Leicester Crown Court for acting in "a lewd, obscene and disgusting manner". Back then, the bride often celebrated with her co-workers, whom she would be abandoning for a life of housewife and mother. In time, hen parties split out into nearby pubs and clubs, increasingly mirroring stags in their rowdiness.
A rite of passage such as marriage marks a transition from one sphere to another, attended by a substantial change in social status. According to the ethnographer and folklorist Arnold van Gennep (d. 1957), rites of passage have three ritual phases: separation, transition, and incorporation. Separation rituals, such as the matriculation ceremony upon entering university or the crew cut upon joining the military, symbolise detachment from a former life. In France, the bachelor party is called enterrement de vie de garçon, which translates literally as "burial of the boy's life". In modern stags, the separation ritual often involves stripping or humiliating the groom.
Western culture lacks formal rites of passage for adulthood. In other cultures, these typically feature virility or maturity tests, which, in the West, tend to be subsumed into the stag or hen, often in the form of an alcohol endurance test or two-fisted activity such as archery, hammer throwing, or bungee jumping. Bungee jumping in particular also represents a leap and separation; it is, in effect, a symbolic suicide.
In many traditional societies, the separation ritual for marriage involves initiating the bride into the duties of marriage, including lovemaking and childbearing—a function which, in our culture, has mostly been delegated to the stripper, or perhaps to a sex toy or pornography. This reveals a vital role in the rite of passage, which is to guide and support us at a critical and challenging time in the cycle of our life.
Another possible function of the separation ritual for the bride is purification. In Orthodox Judaism, the bride immerses herself in a ritual bath or Mikveh. In many Eastern traditions, the bride wears henna dye in intricate patterns, most commonly on her hands and feet, for decoration, purgation, and protection. In Germany, the bachelor party is called Junggesellenabschied ("farewell to bachelorhood"). Still, there is also a separate event called Polterabend on the night before the wedding at which, in a tradition that goes back to pre-Christian times, guests break old crockery to drive out evil spirits. The modern heir to all of these traditions is, of course, the spa day.
Other, more minor functions of the stag and hen may include:
Making a mockery of marriage to make it seem less threatening.

Snatching the groom back from the bride's grasp, and vice versa.

Punishing the bride and groom for forsaking their friends.

Saluting one's friends.

Saying goodbye to one's friends.

Tying in one's friends.

Creating a pretext to spoil oneself or one's friends.

Creating a pretext for socially sanctioned release and evil—not dissimilar to an orgy.

Celebrating the life of the groom or bride.

Celebrating manhood or womanhood.

Inducing social conformity.
In the space of a generation, hens and especially stags have evolved into elaborate affairs involving various degrees of drunkenness and debauchery, often over several days in some faraway city of sin. Such gatherings have spawned an entire industry, with event planners offering activities such as paintballing and tank driving, supplying everything from dare lists to drinking games, and stretch-limousines to strippers breaking out of tiered cakes.
Why have stags and hens grown so important? From an economic standpoint, travel has become cheap and commonplace. People are marrying later and earning more, leaving them with more disposable income than ever before. From a socio-cultural standpoint, our generation is more liberated, and perhaps more self-indulgent, than outdated ones. In particular, the stag may represent a frantic and pathetic attempt to express deep-rooted but increasingly threatened ideas about masculinity—and, indeed, about marriage itself.
For most of human history, marriage stood as an inescapable familial, social, and economic imperative. But in recent years, with falling infant mortality, rising life expectancy, and female emancipation, it has become more of a lifestyle choice.
Already in the 19thcentury, the philosopher Søren Kierkegaard (d. 1855) wrote: "If you marry, you will regret it; if you do not marry, you will also regret it; if you marry or do not marry, you will regret both…"
Today more than ever, part of the bride or groom is unsure about tying the knot, and the stag or hen is, at some level, a manic defence against a loss of freedom and possibility; and, for the other revellers, against the loss of a friend to an increasingly arcane and remote institution.
The purpose of the manic defence is to prevent fear and sadness from rising into the conscious mind by distracting it with opposite feelings of euphoria and purposeful activity.
In Virginia Woolf's Mrs Dalloway (1925), one of several ways in which Clarissa Dalloway prevents herself from thinking about her life is by planning frivolous events and then preoccupying herself with their prerequisites—"always giving parties to cover the silence". We have the best range of Sydney hens party.
Stag Party History
Something of the history of bachelor party
The history of bachelor (stag) party is thought to have originated with a bachelor (stag) dinner that was traditional in ancient Sparta (5th century BC) where soldiers would toast each other on the eve of a friend's wedding.
A bachelor (stag) party may involve activities beyond the usual party and social gathering ingredients (often drinking alcohol and gambling), such as going to a strip club, hiring a stripper or escort, and in some traditions more hazing - like tests and pranks at the future groom's expense, which shows the whole thing is also a rite of passage from bachelorhood (associated with an adolescent lifestyle, often in the common past of most participants, e.g. in their student years) to "more responsible" marital life.
The task of organising a bachelor ( stag ) party is intentionally assigned to a bachelor's male sibling ( stag ) or the best man. Otherwise, any (close or reputedly party-minded) male friend will organise it. The planned activities of a bachelor ( stag ) party are traditionally kept secret from the groom.
It has also become common for a similar party to be held for the bride-to-be. This is known as a bachelorette party or Hen party.
A tame version is the so-called Stag and Doe party, in which both the bride and groom attend. In the United Kingdom, it is now common for the party to last for more than one evening, hence the increasing prevalence of the phrase "stag weekend." A spin-off has been the tag Weekend Industry's growth in the UK with various companies taking the "hassle" out of the weekend.
Groups of friends attending weekends away in the UK and even into Europe with their best friend leave home on a Friday and embrace two fun days. The groom who is typically called "the Stag" will have a selection of tasks to complete on the stag weekend. Group activities include paintball, kart racing, clay pigeon shooting, quad biking, bungee jumping, AK-47 shooting and white water rafting.
In the United States, Las Vegas, South Beach (Miami), Chicago, and New Orleans are popular bachelor (stag) party destinations. They are also popular wedding locations. Increasingly, "destination bachelor (stag) parties" are replacing standard nights out, with Americans travelling to Montreal or Mexico. Lovely place to go to enjoy a bachelor (stag) party in Playa Del Carmen.
Bachelor (stag) parties in the US often entail the mass consumption of alcohol, the hiring of a stripper or prostitute, and general rowdiness toward which the bride might not have a positive reaction (especially since women are not supposed to be among the invitees). Increasingly, bachelor (stag) parties have come to symbolise the last time when the groom is truly "free" and without the influence of his new wife.
Many of Buck's Nights in Australia features a stripper and a poker tournament. After heavy drinking, the groom's mates subject the groom to various humiliations, sometimes in public. These often include leaving him tied naked to a pole or placing him on an aeroplane to a remote location. It has also been quite common to start the humiliation at the beginning of the night by dressing the buck up as a female or making him wear a "mankini".
Canadian cities such as Toronto, Montreal or Vancouver are popular bachelor (stag) party destinations due to their large number of strip clubs with "dance contact" (lap-dancing). Montreal, in particular, is famous for this purpose with both Canadians and Americans alike. The female equivalent of a stag party in Canada is often known as a "stagette" or "doe."
In France, the bachelor party is called "enterrement de vie de garçon" (for the groom-to-be), which means "(the) burial of the life as a boy" or "burial/funeral of the life as a bachelor." For women, "enterrement de vie de jeune fille" (for the bride-to-be) translated as "burial/funeral of the life as a young girl." As in English-speaking countries, such parties often feature heavy drinking and various (although gentle) humiliations, and sometimes the presence of a stripper. Looking for an affordable lingerie shop? Visit this website!
The tradition is catching on in India. Pondicherry is the place to be. 
In Italy, the bachelor (stag) party is called "Addio al celibato" (for the groom-to-be) which means farewell to bachelorhood. For the bride-to-be, it is called "Addio al nubilato".
In Russia, the event is called (malchishnik), which roughly translates to the boys' party. The occasion for a bride-to-be is called (devichnik) or girls' party.
Traditions And Changes in Stag Dos Over The Years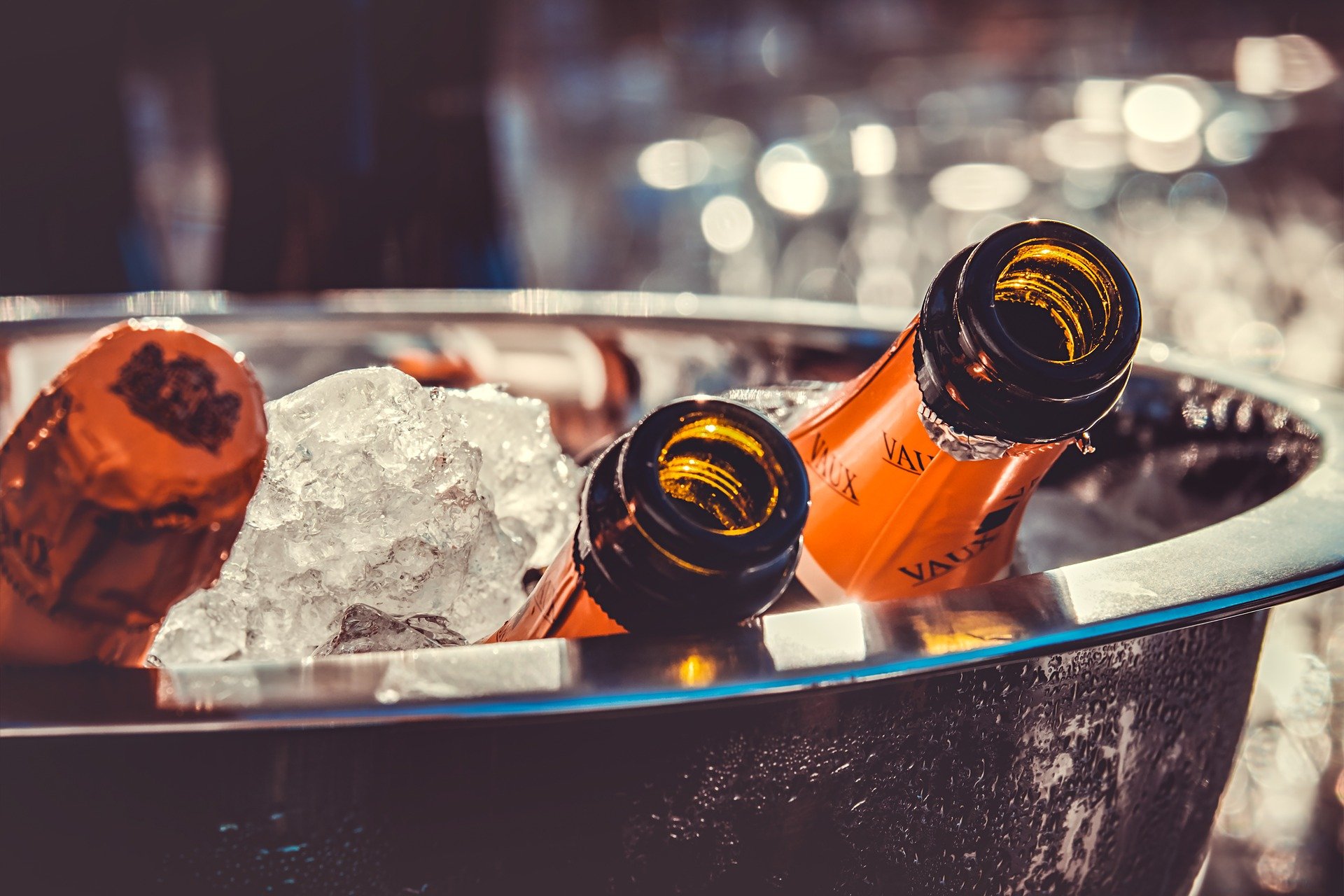 A stag party is sometimes referred to as a stag night, or stag do. Such an event is held so that men who are about to get married can fully enjoy their last moments of freedom. This is traditionally held on the night before the wedding. However, tradition has somehow changed over the years. These days that is no longer the case as it can occur before the wedding. Moreover, even though those last moments of freedom are still practised in many different countries, it is celebrated differently.
It is becoming more common for a stag party in the UK to last for more than just one night. This is why the phrase "stag weekend" became quite popular. A stag weekend is like a mini holiday for the group as they enjoy various day time activities in addition to their stag location's nightlife.
Now, there are many budget airlines. Combined with affordable packages, some stags choose to go to other countries. Some of the more popular international destinations include Krakow, Riga, and Prague. This change in tradition is part of the reason why the stag industry has been growing.
Traditions That Did Not Change
Stag dos will always involve activities that are beyond regular social gathering and party ingredients. It is common for a stag to d includes drinking alcohol, gambling, going to a strip club, or hiring a stripper. Up to now, there are still some stags that believe their stag do will not be complete without some lap dancing.
Some traditions include trials similar to fraternity hazing and pranks to play at the groom's expense. These are performed like a rite of passage from being a bachelor to becoming a more responsible husband.
Lap Dancing… Look but Do Not Touch
Lap dancing is an erotic dance. It is performed by a topless or naked dancer in a strip club. The dance can be performed just a few feet from the patron. It can also be performed in full contact. When the dancer is dancing in full touch, she sits on the patron's lap and grinds. Note that not all strip clubs allow that.
This form of entertainment has been around since the 1970s. It started when New York's Melody Theater allowed the audience to participate and called it "Mardi Gras." This was developed further in San Francisco's Mitchell Brothers O'Farrell Theatre when the owners changed their policy and allowed dancers to sit naked on customers' laps for a one-dollar tip. This evolved into lap dancing as we know it.
If you include this activity in your stag night, just make sure that the group behaves. Misbehaving can cause the whole group to be thrown out of the club. Furthermore, lap dancing already harms society and culture. Studies have shown that the number of rapes and indecent assaults increased in places where such establishments are located. See our list of available hens party ideas to help you make an informed decision for your event
Get Drunk and Have a Great Time
Stag parties are meant to be a lot of fun, but there are several things to keep in mind. First, if stag does pranks are involved, make sure that no one gets injured or worse. Second, activities for the event should be activities that the stag will approve of. Finally, it is alright to get drunk, but one should always be responsible for their drunken state behaviour.
Many companies in the stag industry offer affordable packages for a night out or a mini-holiday weekend these days. You just have to choose the best location, activities and have a great time.