You're engaged to your best friend, your partner in crime, your ride or die. Now it's time to start planning the big party! The first thing on your mind will likely be: "How much is all of this going to cost?" and "How are we going to pay for it??". But don't panic. We've got a super powerful budget tool that estimates your wedding costs and breaks them down, so you have a good idea of what each part will cost.
Some families may offer to help the newlyweds-to-be celebrate the most magical day in their lives, and for that, we've put together the lowdown on (traditionally) who pays for what. This way, you can look at your budget, see how much each part costs, and let your families know how much they can help! It's whatever works for you and your family, but this is an excellent place to start! Read this if you need an extra hand on how to talk budgets with your parents.
It wasn't very long ago that tradition called for the bride's family to pick up most of a wedding's tab. Though it may still be the case for many couples, it's not always so clear in modern times who pays for what part of a wedding. Couples getting married later in life who have the funds may prefer to pay for the entire event to keep total control. Or family members may offer to pay for parts of the wedding. It helps to look back at these unwritten rules of how legal costs were split as a guideline while planning your wedding. Setting a budget and confirming expectations ahead of time with those involved financially will help keep conflicts minimum.
We have an exclusive range of hens party services to spice up your girls' night out at Magic Men.
Rather than following tradition verbatim, a split among the couple and family members is another contemporary payment plan option to take into consideration. It's a rare situation, but if that works for everyone, that's an easy way to do it. What's most important is to strike a balance that works for all parties involved. 
Whether you (or your parents) want to stick to tradition or you're just interested in knowing the traditional breakdown of costs, you should know that there are some very strict delineations. Ahead, we outline precisely who should front which finances, according to age-old customs.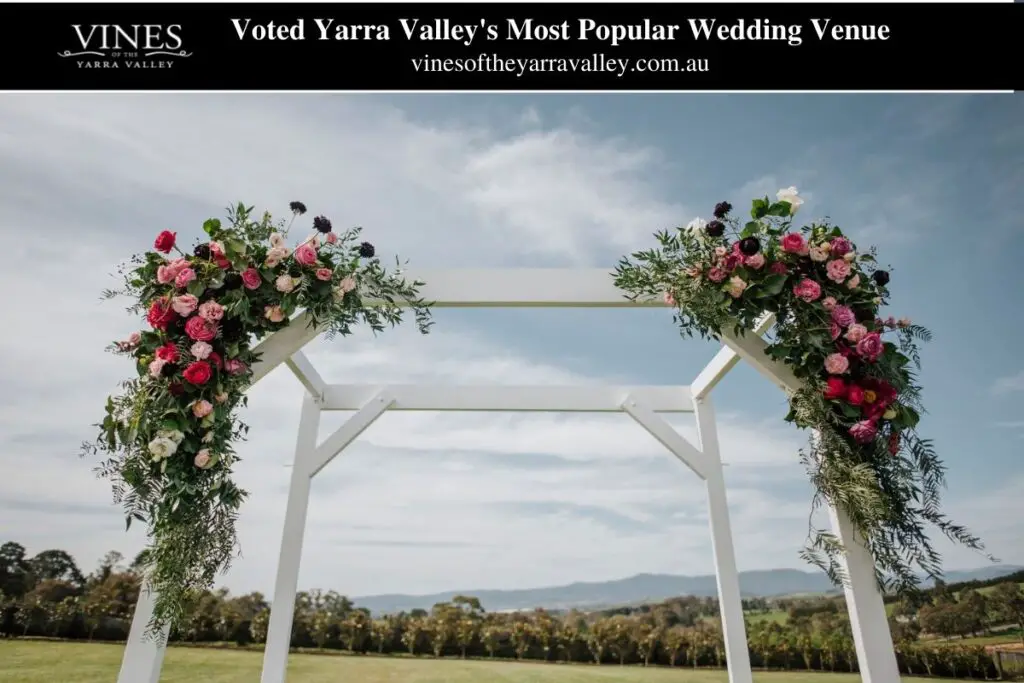 Traditional Costs for the Bride's Family
Even though this rarely applies these days, it's interesting to note all the costs expected of the bride's family, once upon a time. Think everything from invitations and stationery (except rehearsal dinner invites) to accommodations for bridesmaids. Also included are obvious things like the wedding dress, accessories, and hair and makeup. Nowadays, perhaps a sweet grandmother offers to purchase your gown, or maybe you're paying for it on your own. The bride's family also pays for big-ticket items such as a wedding planner, the bachelorette party, and ceremony reception costs (music, guest favours, rentals, etc.).
While some couples do prefer to honour the tradition for which family pays for certain items, we open the discussion to our couples without the pressure of 'following suit' and what it means to follow tradition for tradition's sake versus what the family is comfortable with. Hosting weddings in the current times are much different than they were when traditions like payments were established.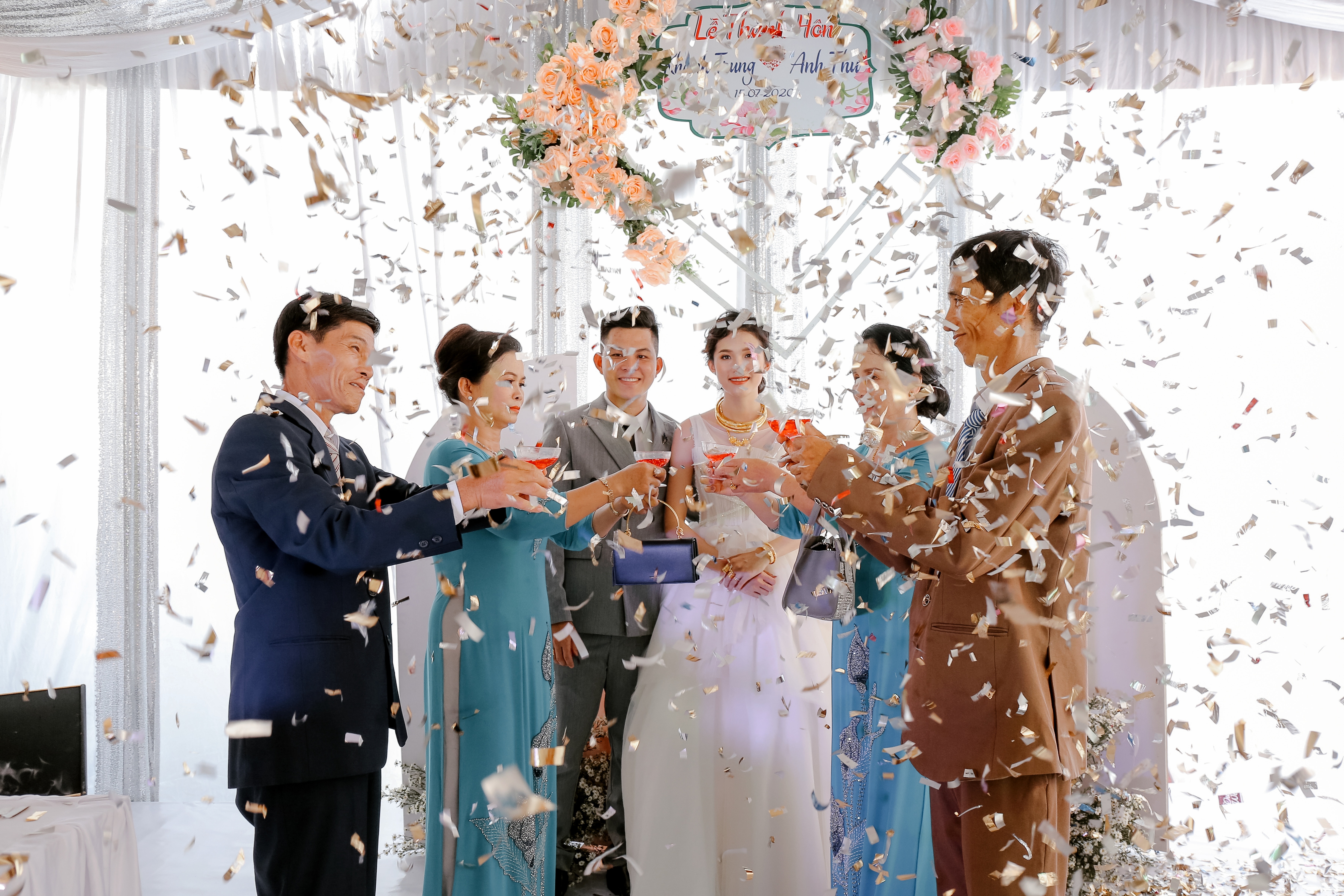 Be sure to budget an estimate of your expenses in an Excel/Google document. Your respective parents can then look over the spreadsheet and offer some high-level feedback, as well as volunteer for where they'd like to pitch in. (This is also valuable if one or both sets of parents are divorced, or other scenarios where multiple parties may be involved).
The responsibilities of the bride's family begin before the nuptials. The bride's parents typically host and pick up the costs of an engagement party as a way to welcome the groom-to-be and his family into the bride's family. Besides, the bride's parents are traditionally the main hosts of the reception. It's their job to make the festivities run smoothly and make guests feel welcome. In addition to paying for their attire and travel, the bride's family is responsible for paying for the following:
The reception, including food, music, decorations, rental fees, and entertainment

The cost of the ceremony, including rental fees and decorations

Flowers for the ceremony and reception

The bride's wedding dress and accessories

Invitations, announcements, programs, and mailing costs

Wedding favours

Photography and video fees

Officiant's travel and lodgings (if from out of town)

Bridesmaid's lodgings (if from out of town)

Transportation of bridal party on the wedding day
Traditional Costs for the Groom's Family
The groom's parents are expected to pay for the marriage license and officiant fee, the rehearsal dinner (including the venue, food, drink, decorations, entertainment—and yes—the invitations, too), and accommodations/transportation about the groom about groomsmen. The groom and his family would traditionally plan and pay for the honeymoon, but nowadays, the planning and budgeting is generally more collaborative—and even crowd-funded. Some couples set up a place at their reception for guests to throw in some fun money towards their "honeymoon fund." In contrast, others add honeymoon costs—ranging from airfare segments to honeymoon activities and experiences—to an online honeymoon registry. 
One cost-saving trend: More couples ask a friend or family member to get ordained and marry them, which could save some funds if that works for the two of you.
The groom's family traditionally has a separate set of financial responsibilities. In addition to paying for their attire and travel expenses, the groom's side is responsible for hosting the rehearsal dinner. A rehearsal dinner can be casual or formal, but the purpose is to have an intimate occasion for both families and bridal parties to meet and mingle. The groom's family is traditionally responsible for funding the following:
The entire rehearsal dinner, including food, invitations, decorations, and entertainment

A wedding gift for the couple

Corsages and boutonnieres for parents of both families

Lodging for out-of-town groomsmen

Though optional, sometimes the groom's family pays for or contributes to the costs of alcohol served at the wedding reception.

Marriage license/ officiant fee

Honeymoon

Bride's bouquet, boutonnieres, and corsages

Transportation/accommodation for groomsmen

DJ/band and liquor/alcohol for wedding reception
Traditional Costs for the Bride
Traditionally, the bride is only solely responsible for paying for the groom's wedding band and wedding gifts for her bridesmaids. However, there are many wedding costs (everything from a coordinator to flowers and décor) that are often shared between the bride and her family. With monetary contribution comes control in the planning of your nuptials. Determine who has the final say by addressing expectations from the start. You cannot assume that because parents are gifting money that financial contribution does not come with a stipulation. It would be a shame to have hurt feelings, or mixed messages if there were an expectation for 'control', but it was never given," she adds.
A word of advice to fellow brides: If you are setting a budget, then set the budget. Don't set a low budget to try and skimp on things that you know you are going to spend more on later. Be realistic. Make certain that you keep in mind the direct correlation between the number of guests and the overall spend—the more people, the more the wedding will cost. That is not the case for every aspect, but if you are working with a budget, this is something you must keep in mind. Do not willingly put yourself in debt for your wedding. You have your whole life in front of you. Get creative, and you can do more with less!
Follow these hens ideas if you're not sure how to plan your next night party!
The bride is the star of the wedding. But, she's traditionally been responsible for a few things, including:
The groom's wedding ring

A wedding gift for the groom

Gifts for her attendants

Hair, makeup, and beauty treatments for herself and the bridal party

Sometimes accommodations for any out-of-town bridesmaids if her family has not taken on the responsibility.
Traditional Costs for the Groom
Precedent proposes that the groom purchases the bride's engagement ring and wedding band. As per tradition, the groom is also responsible for covering his attire's cost—whether he buys or rents—but it's not uncommon for the groom's family to pitch in. Lastly, the groom is expected to pick up the tab on any gifts to his groomsmen and the bride.
The groom's list of financial obligations includes the honeymoon. Traditionally, the groom pays for the honeymoon as a symbol of starting the couple's new life as head of his new household. The list of items the groom pays for includes:
The marriage license

The officiant's fee (but note the bride's family pays for an officiant's travel and lodging)

The bride's engagement ring and wedding ring

The honeymoon (unless the groom's family has it covered)

Groom's attire

A wedding gift for the bride

The bride's bouquet

Gifts for his attendants

Boutonnieres for attendants in the wedding party

Accommodations for any out-of-town groomsmen
The lines of who pays for what when it comes to weddings these days are blurred. First of all, we have to throw out the disclaimer that there is no official ruling regulating financial responsibility. Traditionally, we probably all know that the bride's family foots most of the bill, but that's not stopping modern couples from spending their savings to have the wedding they want. 
When it comes to wedding etiquette and budget, should Mums and Dads still pick up the big day bill? Should the bride and groom pay for the big day? We look at the options facing couples when planning their wedding budget.
Wedding Etiquette – Who should pay for what?
There was much speculation around the three royal weddings in the past decade. The assumption being around who will pay for what. Luckily most couples don't face the same scrutiny over their wedding plans. However, who picks up the tab can cause disagreements or, sometimes, worse.
Follow these hens ideas if you're not sure how to plan your next night party!
These days it's not too hard to get your wedding etiquette right, as long as you know how you're going to manage it upfront.
So, What Happens These Days?
Some go it alone entirely and don't get any help from their parents; others pay most of the costs themselves but are happy for parents to chip in. Kelly Chandler of the UK Alliance of Wedding Planners says that couples take more control over their wedding. They also tend to stump up more of the cash.
"Most couples can't afford to pay for everything; there's often a trade-off. This is between accepting financial help from your parents and having the wedding you want.
"If parents are putting up a large amount of money towards the wedding budget, they'll have their ideas on how it should be spent."
If your parents pay for the reception, you can pretty much guarantee that they'll want to have a say in how many guests are invited. Parents often want to invite long-lost aunts, and other family members you've not seen for many years. If you and your fiancé are paying for the wedding, you can have more of a say about who gets invited.
Debt dilemma
While you might like the idea of being able to pay for your wedding, it's not realistic for everyone. High deposits and student debts mean that money is tight for many couples in their 20s and 30s.
Lynsey and her husband Gareth got married two years ago, and Lynsey knew they would only get little financial help from their parents.
"My Mum and Dad had a wedding budget for me, but it went on a deposit for my flat. In the end, my parents paid for my wedding dress. Gareth's Dad paid for us to stay for a couple of nights in the hotel after our wedding.
"We paid for everything else except for the honeymoon which family members and friends chipped in for."
Helping hands
Kelly Chandler says that an increasing number of couples are getting friends or relatives to pay towards their honeymoon. Cash presents are becoming increasingly popular, something that was far less common in the past.
"Some people are happy to pay for the honeymoon, but others prefer to buy something tangible, and not everyone likes the idea of giving cash. It's something to be aware of."
Nicola Neilson is another bride-to-be who's turning her back on tradition. She and her husband are splitting the cost of the wedding. However, she says that saving for the big day has been quite a challenge.
"There always seems to be something else to spend your money on, like having to take the dog to the vets, so you have to be very disciplined. We found that paying for things like the wedding venue and invitations as soon as we had the money was the easiest way to do it."
A New Way to Pay
Split the budget in three ways. The bride's family, the groom's family, and the couple each pay for a third of the wedding's budget. This plan lessens the financial burden for everyone. But discuss expectations beforehand. A parent paying for a portion of the marriage may wish for a concession or two.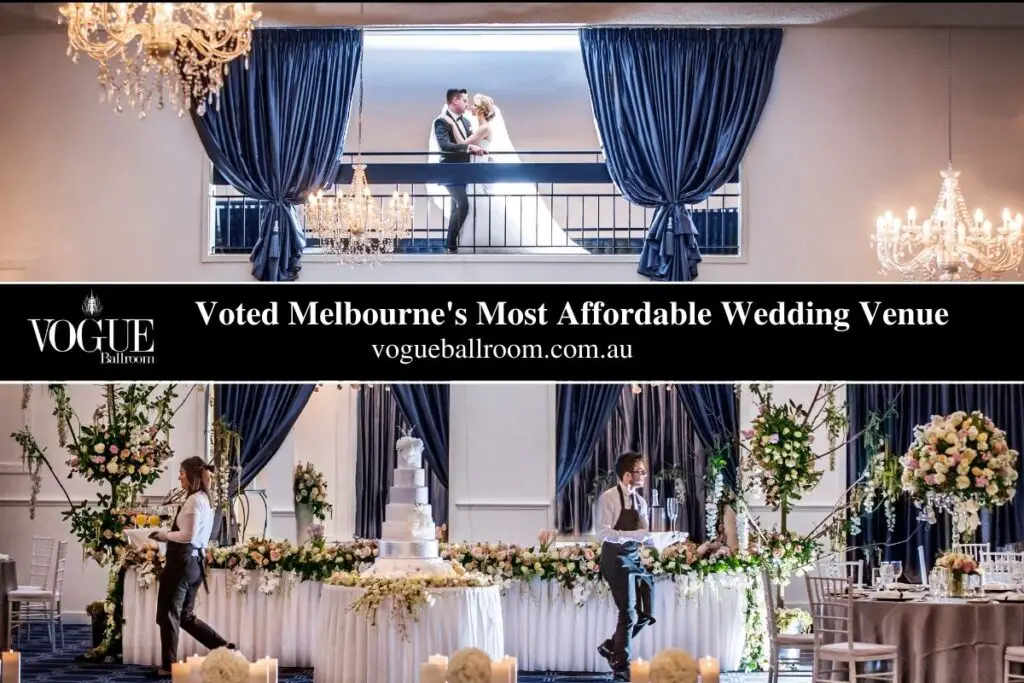 Frequently Asked Questions (FAQs)
Who pays for the engagement party? 
This expense is traditionally covered by the bride's family, as they will often host the engagement party at their house, as a way to welcome and bring together the two families (usually for the first time!). However, whichever family is feeling the most generous can host or offer to throw the party. 
Who pays for the rehearsal dinner? 
Since the bride's family pays for the engagement party, the groom's parents traditionally paid for the rehearsal dinner. However, they should only settle for what they're comfortable with, and hosting a small soirée the day before the wedding is more than enough!
Who pays for the wedding rings? 
The wedding rings are a split cost between the bride and groom's families. The groom's family will pay for the bride's ring and vice versa. 
Who pays for the wedding flowers? 
The bouquet should be a gift from the groom to the bride, as she is his date. For an extra romantic twist, the groom can even pick wildflowers for the bride's bouquet. The bride's side of the family will traditionally pay for the flower decorations.
Who pays for the bridesmaid dresses and usher suits? 
The bride's side of the family traditionally pays for the bride's and bridesmaid's dresses. Although more and more, bridesmaids are paying for their attire. It depends on your budget, the type of dresses you want them to wear and whether or not it's within their price range! You should discuss this early on with your bride squad, to avoid any confusion later. 
As for the best man and usher suits? Unless they are matching and require special cases, the ushers should pay for them themselves. If the suits need to be tailor-made, it's an expense that the groom's side should kindly cover. 
Who pays for guest's accommodation? 
Traditionally each side of the family will pay for their own guest's accommodation. However, this will depend on what the families are comfortable with. Nowadays, most guests will pay for their housing – just make sure you mention this on your information sheet! To help you plan a perfect hens party, check out our packages for ladies night at Magic Men.
Who pays for the honeymoon? 
Traditionally, it is the groom who pays for the honeymoon. However, most couples today are splitting the cost, and many are asking for donations towards their honeymoon, instead of wedding gifts! This is a new tradition that stems from the fact that people are getting married later and already living together when they tie the knot. This means they probably don't need a new toaster or a 24-piece dinnerware set!