There are so many amazing places in Australia where love can be celebrated and celebrated with style! It probably won't come as a surprise to you, but the country is full of beautiful locations that make for spectacular wedding settings. 
So what does this mean for your wedding? How does this information help (or hinder) your planning? What exactly are the best months to get married in Australia?
Australia is a land of many seasons. Suppose you live here or have visited before, you would surely know that. Not only does it get boiling, but it can get bitterly cold as well. As our climate continues to change, weather patterns (if you want to call them that) are becoming less and less predictable. Looking for the Top Wedding Planner in Melbourne? Look no further and check out our ultimate list of Wedding Planners here.
Let's look at the best seasons to get married first, and then break it down into individual months.
The Best Seasons to Get Married in Australia
When planning a wedding, most people don't jump straight to the month they want to get married, instead of the season. This will give them the vibe they want. Do they want a winter wedding or a beach wedding? What kind of theme are you going for? How much are you willing to spend on your venue? All of this will influence what season you wish to get married in. So let's look at the pros and cons of each season.
Summer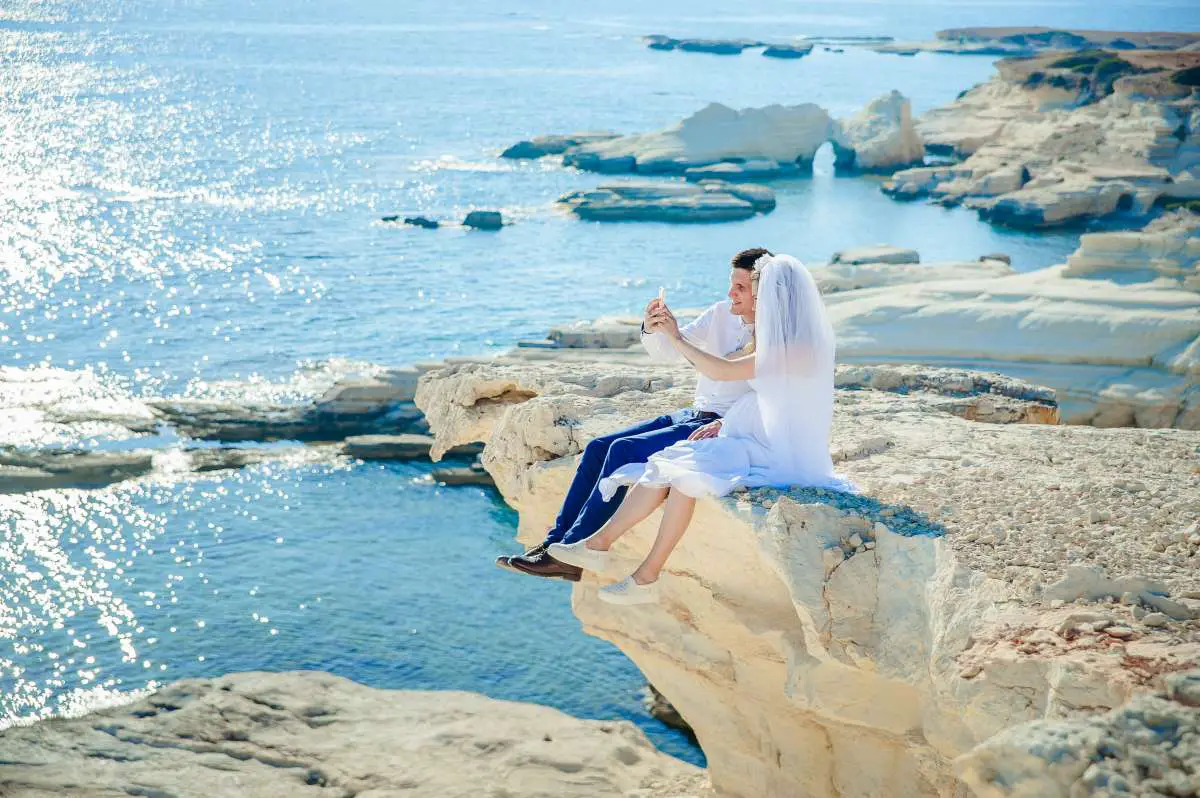 This will surprise many people (mainly those who don't work in the wedding industry), but this is my most minor favourite season for weddings by a long shot. Weird, right? It's most people's favourite season in general, so why are summer weddings so low in the rankings? There are many reasons, but despite knowing them, people still flock to summer weddings, only to complain endlessly on the day. Don't make the same mistake.
Pros
Plenty of florals to choose from

Balmy evenings – This means you don't need to rug up at a certain point in the night
Cons
Extended daylight hours – Because the sun sets later, couples will hold their ceremonies later in the day (if outside). We find this shortens the overall wedding time and, in turn, cuts down the amount of time you get to spend with guests.

Harsher light – Due to the Summer sun, the light for photography can be much more powerful. This is because you're getting married further away from the sunset, which means the sun will be higher in the sky.

Reception interruptions – If you want to take advantage of the sunset, you will need to leave your reception for 15-20 minutes.

Hot temperatures – We find that guests struggle during outdoor ceremonies when it's sweltering. We also find that bridal parties tend to lose energy much earlier as high temperatures can make things uncomfortable.

Hair and Makeup will deteriorate quicker – You want to look your best all day, but sweat and humidity can affect hair and Makeup.

Flowers will deteriorate much faster in the heat.

No Jackets – Weddings can be a formal occasion, and it's nice to dress up. However, in Summer, guests don't get the option to wear jackets as it's too hot.

Summer is still quite busy for weddings – So you will need to book venues early while looking for establishments with aircon.

The Northern Hemisphere will be in its winter months, so you may need to pick somewhere closer to home for your honeymoon.
Autumn
Ahhhh, Autumn, thank you for being you. Easily in the top half of the best seasons, Autumn, like Spring, should provide you with the benefits you want from summer (but won't get by booking in Summer) and help you avoid the downsides of summer (that you didn't know you would get). So let's see why Autumn is a great season to get married in Australia.
Pros
Comfortable temperatures – Guests won't be freezing or sweating during Autumn

Incredible light – There is something wonderful about the light during Autumn that always has us drooling

More sunsets – Similar to the point mentioned above, we find that there are far more sunsets during Autumn.

The colour palette – Because of the changing seasons, there will be a vast array of new colours available to use in your wedding photos

Milder weather, it's not cold, it's not hot, it's just right.

More predictable weather patterns, so planning for good weather should be more accessible.

Not the least popular season, but it usually has pretty good availability, meaning you don't have to plan for 2-3 years.

No matter what your guests want to wear, they should be comfortable.

Hair and Makeup will hold all day.

Sunset timing is still pretty damn good, meaning your ceremony should get nice light, and after for your portraits should be similar. This also means you shouldn't have to step outside during your reception for sunset photos.
Cons
Rain in Autumn can be a little more frequent!

Peak wedding season – Because of the pros listed above, it can be pretty busy in Autumn. This means it may be a little more difficult to book your desired venue or vendor

It can fluctuate. You may be unlucky and get a 40c day or a 10c day. It is less likely but still a possibility.

More popular than Winter, and with loads of public holidays scattered, it may mean your guests have other plans.
Winter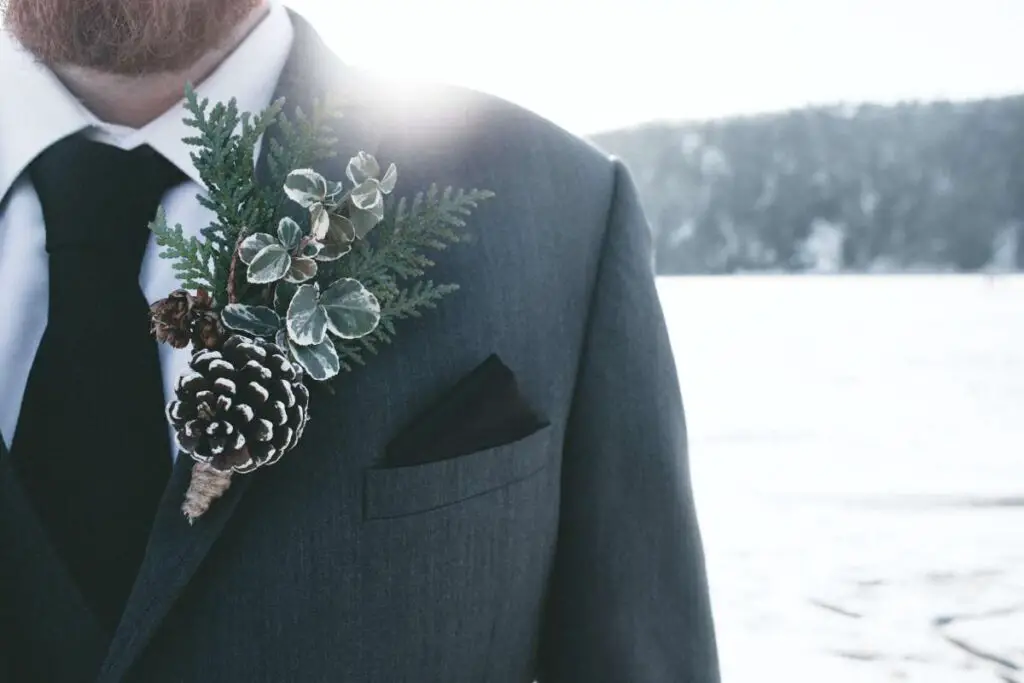 Easily, hands down the least popular season to get married in. Sure, it is super popular (like Iceland, New Zealand, Europe, etc.). Still, in Australia, the country is known for summer, people avoid winter weddings like the plague. But is there a good reason for this (spoiler alert…no, there is not)? Do winter weddings suck, or are they a hidden goldmine waiting to be tapped? Let's check out why winter weddings are much better than you thought.
Pros
Cosy feels – Mulled wine and open fires; Winter can help create a friendly atmosphere for your wedding.

Guests can wear suits or jackets comfortably – You can always put more layers on to warm up. Unfortunately, in Summer, there are only so many layers you can take off to cool down.

Longer reception times and no interruptions – Because the sun sets earlier, it means your reception can start earlier, and you won't have to duck out to catch that sunset like in the Summer months.

Savings – Some venues and vendors may be open to offering discounts during the winter months as it's usually the low season.

Honeymoon opportunities – Places like Europe will be in their Summer months. This can be the perfect time to take your honeymoon.

Lowest average rainfall – The winter months tend to have some of the lowest average rainfall.

Sunsets occur earlier – Because the sun sets earlier in the day, there is a very likely chance you will get those magical sunset photos.

The light is softer – The suns light is more delicate in Winter because the sun is lower in the sky. This will improve your photos if you're getting married earlier in the day.
Cons
Fewer florals – Fewer flowers will be in season, so you may have a little less to choose from when it comes to styling your reception

Cold weather – Unfortunately, it isn't everyone's cup of tea.
Spring
Similar to Autumn, and for real, probably our favourite season for weddings, Spring is almost like the inverse of summer, a long list of unique benefits and a super shortlist of downsides, so let's dive in and check out why Spring is probably the best season to get married in Australia.
Pros
Mild Temperature – Much like Autumn, Spring also has quite comfortable temperatures.

Outdoor Ceremonies – Because the temperatures are mild, outdoor ceremonies can be a hit

All the flowers will be in bloom – Which means your florals and wedding photos will be on point.

Food – There are a lot of different foods in season during Spring, which means your menu will be pretty fresh

More predictable weather patterns, so planning for good weather should be more accessible.

Not the least popular season, but it usually has pretty good availability, meaning you don't have to plan for 2-3 years.

No matter what your guests want to wear, they should be comfortable.

Hair and Makeup will hold all day.

Sunset timing is still pretty damn good, meaning your ceremony should get nice light, and after for your portraits should be similar. This also means you shouldn't have to step outside during your reception for sunset photos.

Spring is a well known time for the beginning of new things and new life. There is a positive association with this time of year that getting married will be more successful. Again, this has no basis, in fact, but it's one of those superstitious kinds of things that I hear from people time and time again.
Cons
It's peak season – So you will need to book your venue and suppliers relatively early to avoid disappointment. A modern time of year to get married, so availability will below. You won't find any discounts here, even for midweek weddings.

No savings – Because it's a busy season for weddings, there won't be any discounts.

Busy location shoots – If you headed to a public place for photos, there might be other bridal parties there.

The temperatures can range and often can get quite hot, so do be prepared for that possibility.
So What Are the Best Months to Get Married in Australia?
Based on the reasons above, it will be no surprise to find the top months belong to Autumn, Spring, and Winter. Scroll further down the list to see the bottom three months all belong to Summer. Need help planning your wedding? Check out our list of Wedding Event Planners here.
Now, remember, this is based on my professional and personal experiences working with couples at weddings and being a guest myself. So based on the information above, the full four months to get married are:
April
Our absolute favourite month. It has a pretty consistently pleasant temperature, low rainfall and is overall pretty comfortable for guests and party alike. Availability may be a bit more complicated, but it is worth the additional planning to get in on what I consider the best month to get married in Australia.
March
The only reason this rings in a spot lower than April is that it is one month closer to summer, and as such, one month hotter and more volatile. Again, it is usually pretty amazing; however, it will be warmer than April, so if you are leaning towards a cooler climate, go to April.
So What's So Good About March?
March, it's considered a transition month and the beginning of Autumn. The average temperature is 22°C which is very pleasant. Of course, you can't predict these things but checking out the Bureau of Meteorology is the best way to decide when to have your wedding.
September
We like to think of September as the April of Spring. It has almost all the benefits of April; it's far enough away from summer not to be overly hot, but far enough away from Winter to not be cold. Availability in September is almost always wrong, so do not wait for this month and get in early or go for a midweek date.
And November?
It's SPRING! The average temperature is a little higher in November, with the average being 24°C in Sydney. This is because summer is coming! Plus… Peonies tend to be available at this time, which many people favour as the perfect wedding flower!
May
So close to Winter! But May has a charm about it. It's nice to get rugged up at night, sit around a fire, and drink a nice glass of red wine. The days will still be lovely; they will not be hot but maybe warm in the sun, but the nights will get chilly, and that's the magic. Dance the night away with a glass of wine to warm yourself up…how much better can it get?
Why Is Summer Such a Bad Season to Get Married in Australia
To keep it simple, it is too hot. The weather is too volatile and often result in massive storms and rain periods. Availability is terrible because everyone wants to get married in Summer. We would recommend against it.
When Is the Best Time to Get Married in Australia
We would highly recommend Spring or Autumn. These months offer a balance of the best aspects of summer (warmth, passion, excitement) and Winter (cooler temps, more romantic and intimate). If you want specific months, go with April or September!
What Is the Least Popular Month to Get Married in Australia?
Hands down, it would have to be January or February. Both are often ridiculously hot and can have extreme weather events such as bushfires (2019/2020) or torrential storms, neither of which you want on your day. December is better, but again, it's only the best of the summer months; it still ranks in my bottom three months overall.
What About Rain? Heatwaves?
Of course, no matter how much planning you do, you can't predict the weather, so be prepared to settle for torrential rain or scorching hot temperatures. Take a deep breath and remember, nothing is more important than marrying the one that you love! The truth is, there is no best month or worst month to get married because… YOU'RE GETTING MARRIED! That in itself is more important than weather, guests, outfits, venues or anything else about the day. Focus on that, and you will be happy.
So What Is the Best Time of Year for a Wedding in Australia?
Now that we have discussed the best seasons to get married in Australia, it's time to narrow it down a little further. If you're still wondering what the best month to get married in Australia is, then here are our expert opinions. The months listed below are in order of our favourite (1) to our least favourite (12)
April

March

May

October

November

September

June

August

July

December

February

January
It's probably no surprise that we recommend both Autumn and Spring as the best time of year to hold a wedding. But did you think Autumn would be higher than Spring? Or the Summer months would be our least favourite time of year? Before deciding on the best time of year to get married, it's essential to weigh up the pros and cons of each. This is because everyone has different tastes, requirements and circumstances.
Best Season and Month to Get Married in Melbourne
Melbourne is a lucky place when it comes to the wedding. No matter which month you choose your wedding location, there are always gorgeous and unique ways you can embrace. But of all the beautiful seasons in Melbourne, which one is the best one for your wedding?
When you start your wedding planning, you could find some of the seasons in Melbourne are more costly than others.
Spring and Autumn are the peak time for the venues and vendors in the wedding industry. Therefore the overall budget of a wedding turns to be more expensive. Winter usually is on the other side. The weddings are more economical, and couples typically have more chances to book with their priority vendors and venue on the priority date.
As the holiday season is Summer in Melbourne, the guests for a summer wedding have been put to the right mindset for a celebration, but you may also sweat, retouch several times, and have more breaks during the day cause of the hot weather. Check out our ultimate list of Wedding Planners in Melbourne to help you organise a stress-free wedding.