We all know that practice makes perfect. 
The rehearsal for your wedding ceremony, and the rehearsal dinner that follows it, are crucial components of your wedding weekend. 
But the meal itself should be reasonably stress-free, in theory—you'll be surrounded by your best friends and closest family members as you dine for the last time before getting married. 
(Not to mention hear heartfelt toasts and speeches from guests other than your parents and wedding party.) 
While many couples make up their customs for the celebration these days (which is ultimately allowed and encouraged), should you want to keep it traditional, there is established rehearsal dinner etiquette you can follow.
But traditional etiquette can come with a lot of questions, such as: Who pays? Who's invited? And does that depend on who's paying? How formal does it need to be, and does it need to match the vibe of the wedding itself? 
In whatever way you choose to use your rehearsal dinner to kick off the festivities—whether strictly for pre-ceremony practice or a little bit of fun—there are a few key points to think about
Ultimately, planning your rehearsal dinner shouldn't be stressful. 
The dinner is arguably one of the most celebratory of the pre-wedding events, simply because everything is set and ready to go—all you have to do is wake up the following day and walk down the aisle to meet your best friend.  Cosmopolitan events have proven themselves to be iconic wedding venues and function centres in Melbourne. Book today so you don't miss out.
Let us help you stay stress-free while prepping with the following info.
Things to Consider
The Rehearsal
Before the dinner can happen, anyone who plays a role in the ceremony should attend the wedding rehearsal. 
This includes the officiant, the wedding party, readers, and parents. 
Walkthrough, the ceremony, establish the pace and timing in the order each element will occur and ensure all participants know their responsibilities. 
Bring the unity candle or anything else you will want to have in place for the following day. 
It's also wise to have some programs and copies of any readings on hand for people to follow along.
The Location and Style
Depending on the guest list and budget and the hosts' wishes, the event can be a formal banquet or a casual outdoor affair. 
The rehearsal dinner style can complement the wedding, but it should not copy or overshadow it. 
Some couples opt for a complete contrast. For example, a backyard picnic can be a casual foil to a black-tie wedding.
Many rehearsal dinners are held at restaurants—perhaps a favourite date spot or someplace with a style of cuisine that has special meaning to the bride and groom. 
If Italy is the honeymoon destination, for example, an Italian restaurant would be fitting. 
A place that showcases local flavour, such as Kansas City barbecue, Chicago deep-dish pizza, or Maine lobster, is an excellent way to introduce guests to the area.
The Timing
The rehearsal dinner is typically held the night before the wedding, directly after the ceremony run-through. 
However, despite its name, it can be a lunch, or even a brunch, if you like; and its pace is often informal and leisurely. 
But if it is a dinner, keep in mind that the party should end somewhat early, to give everyone a chance to get plenty of rest before the big day.
The Hosts
Traditionally, the groom's parents are the rehearsal dinner hosts since the bride's family customarily pays for the wedding. 
But given the more relaxed standards of modern times, other relatives, close friends, or even the couple themselves can plan and pay for the event. 
Whoever throws the party should confer with the bride and groom to avoid any conflict with the wedding's theme, menu, or decorations.
The Guest List
Only those who will participate in the rehearsal—the bride and groom, their parents, the officiant, the wedding party (including any child attendants), and readers—plus their spouses or dates-need to be invited to the rehearsal itself the festivities that follow. 
But the guestlist for dinner may be longer. 
For example, you might want to include other family members (such as grandparents) and close friends. 
And many couples invite their out-of-town guests as well, making the dinner into a welcoming party.
The Invitations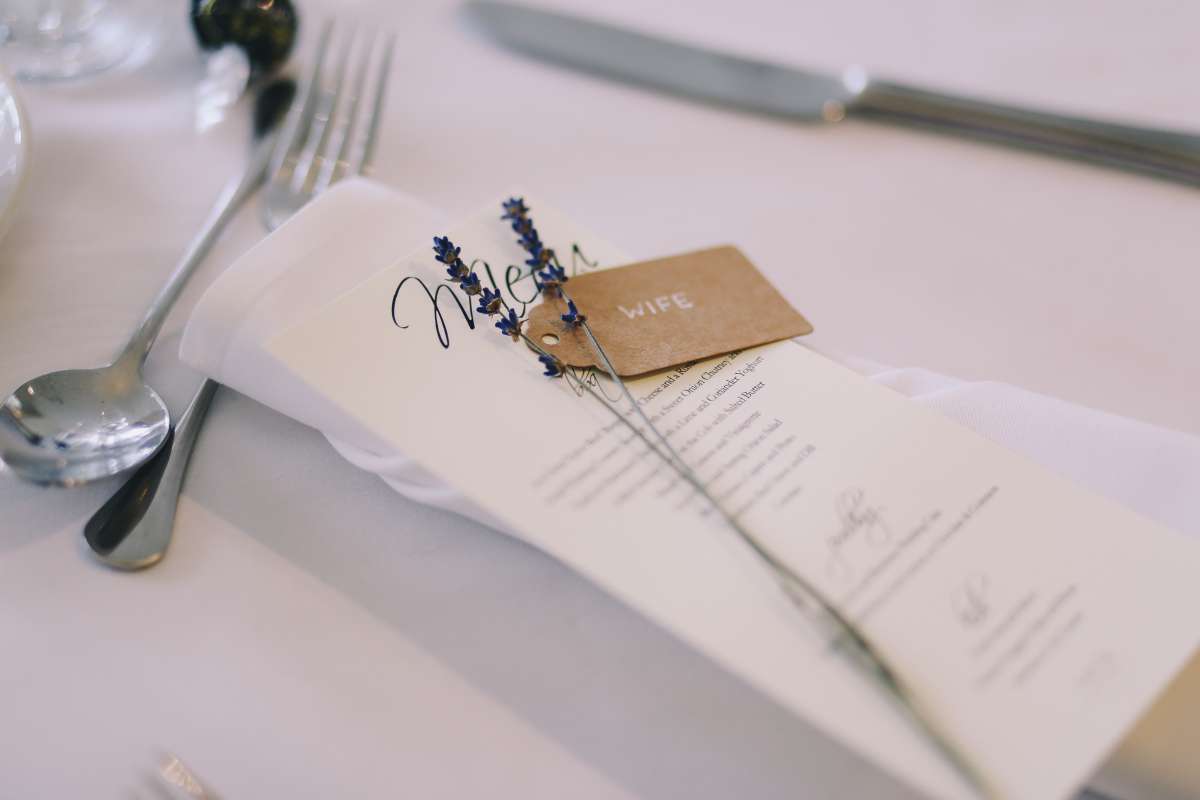 Written invitations are not required, but still, it's a good idea to send them if more than just family will be attending; the host should mail them right after the wedding invitations go out. 
The invitations are not as formal as those for a wedding but can reflect its tone.
The Seating Chart
Because it's typically the first time the bride and groom see most of their close friends and family together, the rehearsal dinner can feel like a reunion. 
A more formal dinner or one with a more extensive guest list help have a seating chart, so people aren't at a loss about where to go when it's time for the meal to be served. 
Furthermore, some members of the two families may be meeting for the first time, and relatives may not be acquainted with everyone at the wedding party. 
Encourage conversation by seating these people together (if you're sure they'll be comfortable), or make a point of introducing them personally sometime during the evening.
Toasts are often a big part of the evening, and unlike those at the wedding reception, where the order may be well planned, rehearsal dinner toasts tend to be spontaneous. 
In this intimate and casual setting, guests will often feel comfortable sharing their couple's memories and wishing them well. 
If the groom's parents are hosting, his father might begin by welcoming all the guests and offering a toast to the bride and groom. 
The bride's father can stand next, followed by the attendants and any other guests who want to speak.
During the toasts, the bride and groom have a chance to say a few words of thanks to all of the people taking part in the wedding. 
This is also the traditional time for them to present gifts to the members of the wedding party (and perhaps the parents) to thank them for their support.
Rehearsal Dinner Etiquette
Rehearsal dinners may be part of the wedding weekend, but they come with their own set of etiquette rules. 
Here are answers to the most common questions.
Who Throws the Rehearsal Dinner?
Times are changing. 
In years past, it was expected that the groom's family hosted and threw the rehearsal dinner, but today, it can be the couple themselves or either of the couple's family. 
Sometimes it will even be a mix of all parties.
Who Pays for the Rehearsal Dinner?
Under the traditional assumption that the bride's family is footing the wedding bill, general etiquette suggests the groom's side organize and pay for the rehearsal dinner. 
We all know that in modern times, finances, etiquette, and tradition have expanded and changed, but for super-traditional couples, this is the general rule of thumb.
For all couples, a general rule is to have an open and honest discussion, similar to that of who's footing the wedding bill, about your plans, budget and hopes with both families to ensure a drama- and stress-free rehearsal dinner.
Do You Need to Send Invitations to the Rehearsal Dinner?
If you're sticking with a smaller rehearsal dinner, there's no need to send formal invitations. 
It's pretty self-explanatory who's invited. But if a bride and groom ask many out-of-town guests and other people to come, they should be requested ahead of time. Two to four weeks in advance, at least, although you could be more proactive. 
You could tell your guests four to six weeks before the rehearsal dinner that they're invited. You can even do it electronically if you like, via email, or you could do an e-invite. 
But still, lots of couples choose to send rehearsal dinner invitations in the mail. It's really up to the formality of the dinner, how many people are attending, and your budget.
What's the Best Way to Invite Guests to the Rehearsal Dinner?
When it comes to rehearsal dinner invitation etiquette, it's not as strict as wedding invitation etiquette. 
While everyone coming should receive some invitation, it doesn't have to be a formal invitation. 
For a rehearsal dinner, an online invitation or phone call is perfectly acceptable. 
Typically, more formal affairs come along with a formal invitation via post, and more casual, laid-back gatherings come with a phone call or e-vite. 
We like to include the invite with the main invitation suite so that the design is cohesive.
When Do You Send Rehearsal Dinner Invitations?
As with any organized event, guests should be informed four to six weeks before the date for planning purposes.
Rehearsal dinner guest lists cannot be assumed, as some couples opt for immediate family only and others invite nearly half their wedding guest list.  Check out our exclusive list of Wedding Invitation Ideas to help you choose the perfect invitation for your guests.
Let your guests know in a timely and considerate fashion.
Who Gets Invited to the Rehearsal Dinner?
Generally speaking, you should invite immediate family members, the wedding party, their guests, and sometimes out-of-town guests if they've travelled a long way. 
Additionally, the officiant and readers or ushers may be added to the wedding rehearsal dinner guest list. 
Depending on how large your families and bridal party are, that can add up to a pretty sizable crowd right there. 
Beyond that, many couples also invite extended family and the ring bearer and flower girl (depending on their ages and closeness to the team).
If you'd like to go with time-honoured rehearsal dinner protocol, invite everyone at the wedding party to the event. 
That includes immediate family members and the officiant, and their spouse. 
Inviting out-of-town guests—or at least all those who will have already arrived in town for the wedding—is optional. 
Some couples choose to invite out-of-town guests to the rehearsal dinner as a way of showing appreciation for their travel and time.
Just be careful if you decide to make the rehearsal dinner a more significant celebration. 
You don't want to upstage your wedding. However, it's also perfectly acceptable to have a smaller rehearsal dinner and then invite guests in town already for drinks and dessert afterwards at another location, such as the hotel everyone's staying at or a local bar.
When Do You Throw the Rehearsal Dinner?
For traditional Saturday weddings, rehearsal dinners are most often hosted on the wedding's eve, directly after rehearsing the wedding ceremony. 
Couples that don't have an actual rehearsal often opt to still celebrate with dinner or gathering. For the increasingly popular Sunday or Friday weddings, feeds can be hosted the Thursday, Friday, or Saturday prior. 
Regarding timing, plan so that all guests (and the soon-to-be bride and groom, of course) don't have too late of an evening. After all, the main event is yet to come!
Where Should the Rehearsal Dinner Be Held?
Proximity is key. 
Aim to have your rehearsal dinner celebration within 20 or so miles of the hotel where your guests are staying and nearby the actual venue where your ceremony is taking place. 
Remember that your guests are travelling to celebrate your weekend, so they shouldn't be expected to travel much more than 45 minutes to your rehearsal dinner. 
Wherever possible, it's always appreciated if you provide clear directions or even transportation.
How Formal Should the Rehearsal Dinner Be?
The rehearsal dinner can be as formal or informal as you like, depending on your budget and desires. 
However, many couples try to keep the rehearsal dinner on theme with the wedding, so the dinner feels like an extension of the wedding itself and blends seamlessly into the rest of the weekend.
Sometimes when the couple is having a traditional wedding, they want a conventional rehearsal dinner to set the tone, but sometimes they want to have something that feels more relaxed and easy. 
There are no rules. We have made fantastic rehearsal dinners where the guests never sat down, and music played all night.
Steps to Planning a Rehearsal Dinner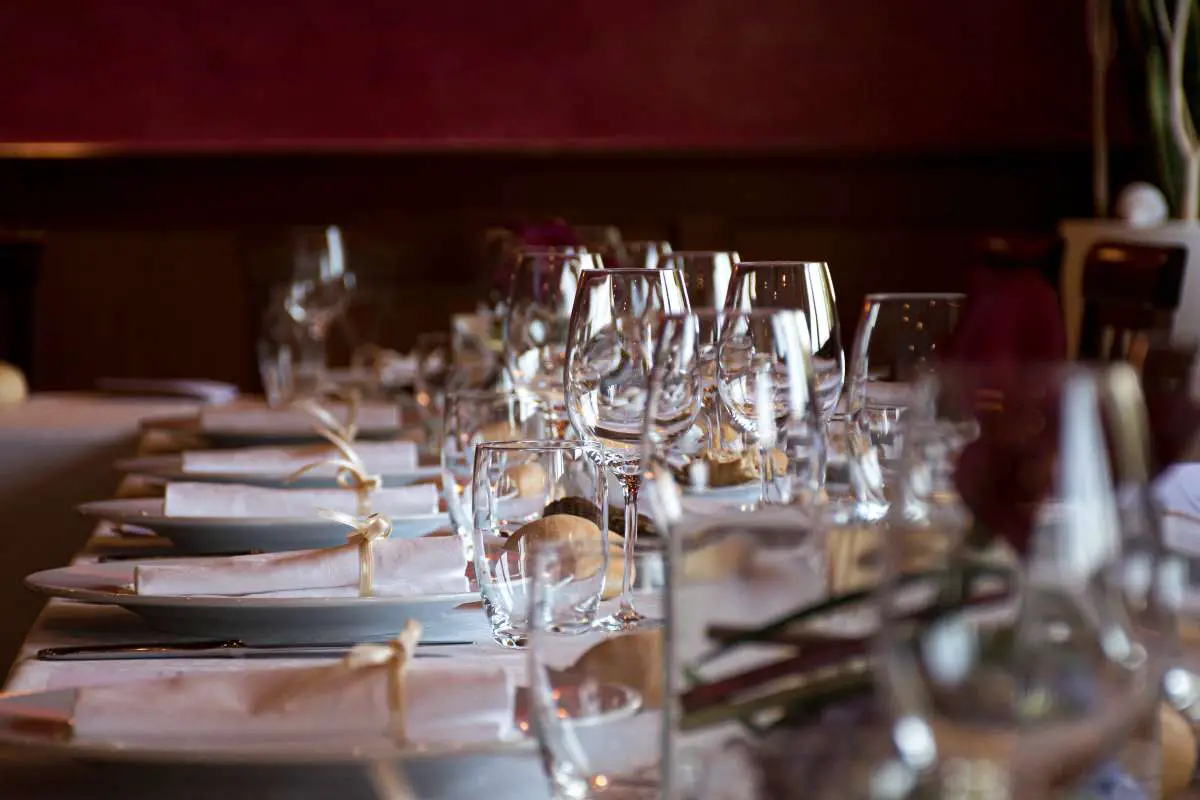 Ready to plan a wedding rehearsal dinner? We've broken the planning down into ten steps.
Decide Who Will Host
Traditionally, the groom's parents take care of the rehearsal dinner, but these days, anything goes. 
If both sets of parents are splitting the wedding cost, then perhaps you and your partner may want to pay for the rehearsal dinner. 
Talk with your partner and your parents to find the best solution for your situation.
Choose a Fun Theme
A fun way to kick off the wedding weekend is to incorporate a theme into your rehearsal dinner.
You can build the party around your cultural background or play up the wedding's location.
Pick a theme that's unique to you and your partner's interests. 
Consider an outdoor barbecue, a seaside bonfire with s'mores, or a taco night/backyard fiesta featuring your favourite food trucks.
Pick a Unique Location
Whether you pick a favourite family restaurant or a place with sentimental value to the couple, you have options. 
We love a rehearsal dinner that is intimately held at a family home. 
Or, if your wedding venue is at a hotel, consider spots in the hotel that are more unique than the traditional wedding locations. 
Around the hotel pool, in a charming bar, or even a large guest suite with a view.
Create the Guest List
The rehearsal dinner guest list typically includes close family members and anyone participating in the wedding ceremony (including the officiant), plus their spouses or dates. 
It's also considerate to invite your out-of-town guests to the festivities. 
However, if you end up with a long list of people to include, you can keep costs down by serving only cocktails and hors d'oeuvres or desserts instead of a full meal.
Consider Timing
The rehearsal dinner schedule is traditionally held the night before the wedding, most often on a Friday. 
Usually, the ceremony rehearsal begins around 5:30 p.m. and typically lasts about 30 to 45 minutes. 
The dinner takes place immediately after the rehearsal, usually around 7 p.m. 
For a Sunday or holiday wedding, you have more options, and some couples decide to hold the rehearsal dinner two nights before the wedding so that everyone has more time to relax and recuperate before the big day. 
If most attendees won't be arriving until late on the eve of your wedding, a breakfast celebration on the morning of the wedding is also a possibility.
Plan Out Your Menu
Whether you plan on hosting the rehearsal dinner at your favourite restaurant or a banquet hall (in which case, you'll need to hire catering), be sure to get your menu squared away early on in the planning stages. 
When in doubt, consider serving up hometown favourites as a way of introducing out-of-town guests to your local cuisine. 
Who doesn't love Chicago pizza, New Orleans Cajun, Tex-Mex, and Maine lobster? Of course, your guests will eat it up.
Plan to Pass the Mic
While it's customary for the host to welcome guests at the beginning of the party, some guests may also want to get up and give a quick toast. Couples should pick an emcee for the evening who can oversee all of the toasts and speeches.
Don't be surprised if there's as much roasting as there is toasting—and take it all in good humour. 
You and your partner should also plan on making short speeches yourselves (either after the host does or just before the evening ends).
Give Gifts to the Wedding Party
The rehearsal dinner is the traditional time to present gifts to members of the wedding party (especially if the facilities are items you'd like them to wear during the wedding). 
Feel free to take a moment to thank your parents for their love, guidance, and support—any gifts you have for them can also be handed out at this time.
Take Care of Any Last-Minute Reminders
Before the dinner comes to an end, take a moment to slip in any announcements about the wedding day. 
Double-check that everyone in the wedding party knows what items they're supposed to bring and when and where they're expected to arrive to get ready.  Too busy with life to really plan your wedding in detail? Have someone else do it for you and check out our list of Wedding Planners in Melbourne to help take the stress away.
If you have a larger audience, remind guests about any activities for them the next day, as well as any pick-up times and locations for transportation you've arranged to get them to and from the ceremony.
Remember to Have Fun
After you and your partner have worked so hard to plan your wedding together, you deserve to enjoy this evening with each other and your loved ones. 
Plan for something fun, and your rehearsal dinner will be stress-free.