If a groom chooses you to be the best man at his wedding, it's perfectly normal to feel a little proud of yourself. It's also normal to feel a bone-chilling dread creeping over you as you realize what you've committed to. You've got it easy. When the German Goths began the best man tradition nearly 2,000 years ago, the best man had to fight off the bride's angry relatives when the groom kidnapped her. All you've got to do is have a party, make a toast, and make sure the wedding runs smoothly.
At a certain time in a young man's life, it may feel like he is coordinating his entire summer schedule around other people's weddings. Of course, industry statistics show that 16 per cent of proposals happen in December and October is the most popular month for weddings, so by now, you may have not only gotten invited to several nuptials, you may also have been asked to participate in a few of them — sometimes as the best man.
As the groom's trusty sidekick, you'll be tasked with everything from planning an awesome bachelor party, helping your buddy pack, get dressed and groomed for the ceremony, making sure the presiding cleric gets paid and ensuring there's a "getaway car." In the end, though, there are three very important things a best man needs to handle: making sure the groom gets where he's supposed to be when he's supposed to be there, that the wedding ring is where it's supposed to be; i.e., securely planted on the bride's finger at the appropriate moment in the ceremony, and that you deliver an amazing speech at the reception.
Looking for the ultimate Wedding Reception Venue in Melbourne? Look no further, Cosmopolitan events are here.
Serve as the groom's aide and adviser for the wedding planning and arrangements. 
Thankfully, you can pretty much stay out of the wedding planning, but you should offer to help the groom with anything he might need, particularly if you live nearby. You will most likely need to get measured for your tuxedo well in advance.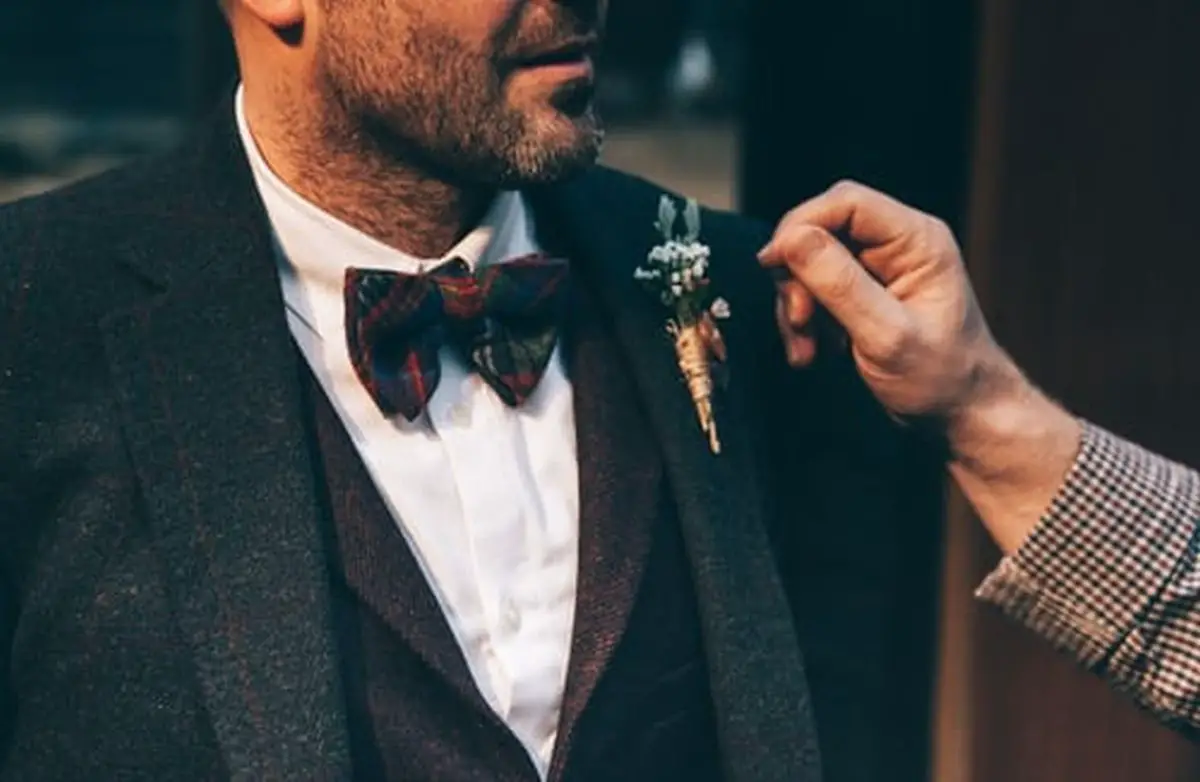 Ask the groom if he would like a bachelor party
If yes, great. The party is the first of your responsibilities. It's generally held a few days or a week before the wedding but coordinate with the groom to figure out the best time. The best man is usually in charge of all planning, though some tasks can be delegated to the groomsmen who should also help you pay. The party could range from a barbecue to Vegas debauchery. The plans are usually hidden (at least somewhat) from the groom, so consider what he would like, as a guide. But, start arranging and inviting ASAP.
Make sure the groomsmen are ready for the wedding 
Make sure everyone has their tuxedos and that they have all tried them on. Brief them on how to usher guests at the wedding and on where and how they are to stand during the ceremony.
Assist the groom on the wedding day. On the big day, you should be ready to provide the groom with all the moral support he needs. You should also make sure he looks sharp, by straightening his bow tie or making sure his cuff links are on the right, for example. Most importantly, the best man must make sure the groom gets to the wedding on time. In addition, there are some other small, but very important, duties you'll usually need to take care of:
Get a check, usually from the groom, to give to the officiant after the ceremony. You may also need to give checks (again, not your own) to the DJ or photographer.

Make sure the groom brings the marriage license to the ceremony. In most jurisdictions, the officiant will need to sign the marriage license or certificate after the ceremony in order to marry the bride and groom legally. You will probably be in charge of holding onto this document, and you should also offer to sign it as a witness after the ceremony.

Make sure you have the ring(s). On the wedding day, you are the caretaker of the bride's ring and often the groom's ring, as well. Make sure you have the rings with you at the ceremony. Take every precaution not to lose them.

Make sure everything is in order. Perform any last-minute tasks necessary to get the wedding location, the families, or the guests ready for the ceremony. Offer to help in whatever way you can. Keep an eye out for potential disasters, and act quickly to remedy them. The bride's mother will also usually be able to think of a few things for you to do.
Stand next to the groom at the altar and hold onto the bride's ring (and possibly the groom's ring) until the vows are exchanged. 
Typically you'll escort the maid of honour up the aisle and then await the groom and, finally, the bride. Depending on the ceremony, you may have to stand up there for a while. Look sharp and dignified, stand up straight, don't make faces, and don't shuffle about.
Present the ring(s) at the appropriate time 
If you're holding only the groom's ring, you will generally give it to him directly. If you're holding both rings, you'll probably give them to the officiant or the bride and groom individually. Don't worry about the timing, as this will be covered in the rehearsal. Do worry about making sure you have the ring(s), and avoid fumbling to find it/them.
Looking to purchase your wedding rings? Check out our list of Wedding Ring Shops to help you choose.
Get to the reception early to make sure everything is in order
If any last-minute arrangements are required, you should take care of them. Greet the guests as they arrive and make sure they are ready for the bride and groom's grand entrance.
Propose the first toast at the reception
For most people, this is the most frightening part of being the best man. It will go a lot smoother if you prepare your toast in advance. It's also a good idea to carry some notes with you, even if you've memorized your toast. You don't want to read the toast word-for-word, but you also don't want to forget anything important. Look good and speak loud enough for everyone to hear you.
Dance and be charming throughout the reception
Perhaps at previous weddings, you've been deliriously drunk an hour into the reception. Not this time. When the dancing starts, you should usually try to dance with the bride's mother, the bride, the maid of honour, and the bride's other attendants if possible. Be attentive to the needs of the bride and groom, and assist them in any way possible to ensure they can thoroughly enjoy the reception.
To learn more, check out our post on The Best Man Duties.
Tips for planning an epic bachelor party
The bachelor party is pretty much the reason every guy dreams of being the best man. After all, who doesn't want to plan a night (or a weekend) of harmless debauchery for their best friend? But the perfect bachelor party takes some planning. You don't want it to flop, nor do you want to anyone to wake up buck naked with half an eyebrow shaved off, about of mild alcohol poisoning, and jerky crammed in their wallet in place of all their cards and cash. Here's how to pull it off:
The first step of bachelor party planning: Talk to the groom. It's his party, even if you're the one planning it. Figure out what he wants to do, who he wants to be there, and what he wants the theme of the night to be. Is he looking for a non-stop party or a quiet night in with his closest buddies? If you're a bunch of fitness freaks and adventure addicts, book a weekend in a kickass locale that offers loads of outdoor activities.

Once you've figured out what the groom wants, it's time to talk to the guys: The groomsmen and any other guys the groom might want to invite along (such as brothers, cousins, or non-groomsmen friends) and figure out what's feasible in terms of schedules and budgets. "You want to honour the groom's wishes," Maxwell Cooper says. "But you also want to make sure it feels reasonable for everyone else." Don't forget to ask about inviting key guys from the bride's side of the family, whether friends or siblings—it'll go a long way in making everyone feel welcome and included long after the wedding weekend.

Practice your negotiating skills. If the groom wants a lavish weekend in Vegas, you may need to book cheaper accommodations and research budget-friendly food options to keep everyone happy and able to get in on the action.
Vegas is especially worth talking about. While it's the ultimate bachelor party destination, it's paradoxically unfriendly to large groups of guys.
"Nearly all Las Vegas nightclubs and pool parties require at least an even ratio of girls and guys to be allowed on the guest list," says Jack Colton, founder of the eponymous Vegas nightlife guide JackColton.com. "Roughly speaking—and this could vary wildly depending on what the group wants to do, and when—a group of 10 guys can expect to spend between $200 and $400 each per nightclub or pool party they attend."
Need more pointers on what to wear, how to act, and what to gift the bride and groom? Our wedding survival guide has everything you need to pull it off with class.
If there's one aspect of the best man's role that causes people to consider turning the job down, it's giving a speech. And, unfortunately for you, the things guests often remember about a wedding, after the event, are what the bride wore and how good the speeches were! But don't worry, help is at hand.
If the last time you stood up in front of a crowd to speak was when you were at school, don't panic. There are plenty of tips and tricks used by experienced public speakers that you can also employ to ensure you give your speech like a consummate professional, even if you're nervous as hell!
The order of service
Traditionally the father of the bride speaks first, thanking the guests for coming, talking about his daughter and proposing a toast to the happy couple. Next up is the groom, possibly joined by the bride. Between them, they will thank the father of the bride, give out thank you gifts and finish by toasting the bridesmaids. Then you're up. 
The best man's main responsibilities…
Acting as toastmaster, if there isn't one, and introducing all the other speakers

Helping to deliver any thank you gifts given out by the bride and groom

Thanking the groom for his toast, on behalf of the bridesmaids

Offering thanks from any other attendants who have been toasted

Reading out messages from absent friends and relatives

Giving a humorous speech about the groom, with plenty of anecdotes suitable for all ages!

Finishing with a toast to the happy couple
Getting started 
As soon as you're asked to be best man, you should start mulling the speech over in your mind and jotting down any immediate ideas. No later than three months before the wedding you need too start thinking about it in earnest and get some proper notes down on paper. Aim to finish the rough outline about a month before the wedding, so you have plenty of time to rehearse and do a little fine-tuning. 
Take notes
Start by writing down any stories about the groom that come to mind, as well as a few bullet points about his traits, hobbies or achievements. Remember you don't have to tell the whole story if it contains some bits that aren't clean enough for children or grandmas!
Choose the right stories
The right sort of material could include tales about what he was like as a child, family holidays, pets, his first job, strange childhood habits or funny hobbies. If you've known the groom since you were young then hopefully there are school, university or college stories worth recounting. If you haven't known him that long think about what you've done together, such as afternoon sessions in the pub, funny football incidents or workplace disasters. Audience-appropriate stories from the stag night might work too. Just remember you only really need two decent ones.
Do some research
If you're short on stories, speak to friends or siblings who could suggest topics or give you ideas. His parents might also be happy to share a good childhood tale or two or pass on some of his old school reports for inspiration. 
Structure your speech
Start with a cracking opening line to get the audience onside, and you're on to a winner. Follow this with thank yous, a message from absent friends, your funny stories and finally the toast. Click here for more on how to structure the perfect speech.
Just don't mention the…
A few don'ts to remember. Don't swear and don't make any comments about the couple's suitability for each other, whatever your feelings on the matter. Don't mention it if either party is divorced or has bad habits, such as drinking, gambling or the like.
Steer clear of dirty adult jokes, even if there aren't any kids present, and finally, don't make fun of the bride, the couple's parents, the bridesmaids or any aspect of the big day itself. Consider yourself warned!
Dealing with nerves
The best way to deal with nerves is to be completely prepared. Write your speech and then recite it over and over. Also, read it to your partner or a friend and ask for honest feedback. For more on how to deal with big day speech nerves, read our handy article.
Be prepared
Have a few lines ready for any drunken friends who think it'll be a laugh to heckle you. Something along the lines of, 'I'll let you off. I remember the first time I tried beer'. If they continue, try not to get into a debate with them. Otherwise, you'll lose your train of thought. Simply laugh it off and move on. 
Expert advice
Your speech will be more personal if you write it yourself, but if you're struggling, you can call in the experts. A professional speechwriter can compose the whole thing from scratch if you give him a few details or they can tidy up a speech you've composed yourself. Some companies will write a funny poem about the groom, which you can incorporate into your speech. 
On the day
At the beginning of the wedding reception, it's a good idea to get someone to show you how to use the microphone briefly, so you know what you're doing. Have two copies of the speech, one in your jacket pocket and a spare one in your overnight bag. Then have a quick read through somewhere quiet 10 minutes before the speeches start, so it's fresh in your mind. At the same time take a minute to smarten up your hair, straighten your tie and check your teeth for spinach! 
The big moment
Take a few deep breaths before you stand up and try to focus on breathing properly throughout your speech. When you do stand up, do it confidently and find a position you're happy in. Then, just before you start, gently remind yourself that all the people watching want you to do well and that the perfect best man's speech is one that's relaxed and heartfelt. No one is expecting a routine worthy of Jimmy Carr, so just be yourself, tell a couple of stories, wish the couple well, and you can't go wrong. Good luck!
Check the Reception for Left Behind Items
At the end of the evening, the couple will be busy saying their goodbyes. Before you leave, check the reception space for any items they might have left behind. Phones, handbags, shoes, makeup, or even gifts certainly shouldn't be left behind. It's these little tasks that will truly make you the greatest best man.
Perhaps most importantly, there's a reason your best friend, your brother, or maybe even your Dad has asked you to be there on this important day. It's likely because he loves and trusts you. On the other hand, maybe it's because it was the politically correct thing to do to keep peace in the family or to balance out the bridal party. Either way, be there for the bride and groom!