Destination weddings have quickly become a growing trend and rightfully so. There's nothing more perfect than grabbing family, friends, and loved ones and whisking them away to a beautiful location to witness you marry the person of your dreams.
While destination weddings are great, they leave so many unanswered questions, for both the couple and the attendee. Should I have my honeymoon at the same location? Should I pick a destination that works for everyone? Will people show up?
For the soon married couple, I know a million tasks are running through your head. The most important decision would be picking your location and putting together your guest list. During this process, you might even consider picking a location based on your guests' budget, Right?
Why Destination Weddings Aren't Selfish or Rude (Unless We Make Them To Be)
If you're covering the guidelines discussed in this section, then your destination wedding isn't selfish or rude, and you can relax!
The only way your destination wedding would be selfish and rude is if you (the couple getting married) were being brats. By this, I mean that you are insisting that everyone attend regardless of their financial situation. If you're making guests feel bad for not being able to attend, then yes, you're selfish and rude by having a destination wedding!
But if you approach your destination wedding in the way I layout here in this section, then you are perfectly in your rights and shouldn't worry about disgruntled guests.
You might just have to accept that some guests will be disgruntled because they would accept nothing less than you getting married down the street. There's nothing we can do about this but be polite and move on!
Cosmopolitan events has proven itself to be an iconic wedding venue and function centre in Melbourne. Book today so you don't miss out.
It's not selfish if you're paying for the wedding!
We have to remember that, in the culture, I'm writing from at least, we've gotten to a point where the couple had the wedding are in charge of the decision-making for their big day. Everyone else should be happy to see you happy and happy to carry out your wishes, within reason!
This is even more true if the couple is paying for their wedding. They are spending the money, and so they really should have control over the decisions being made. If they want to pay for a destination wedding, then they should be free to make that decision.
Where this becomes muddier is when the couple is expecting their parents or others to pay for the wedding or a large chunk of the wedding. In that case, there are generally some strings attached, such as allowing these lovely "donors" to have a say as to whether or not you get that dream destination wedding after all.
If you have people helping you to pay for your wedding and you want a destination wedding, make sure to communicate this desire very early on in the planning and get on the same page as those people who are making contributions. If you've talked it through and are seeing eye-to-eye, then you're covered!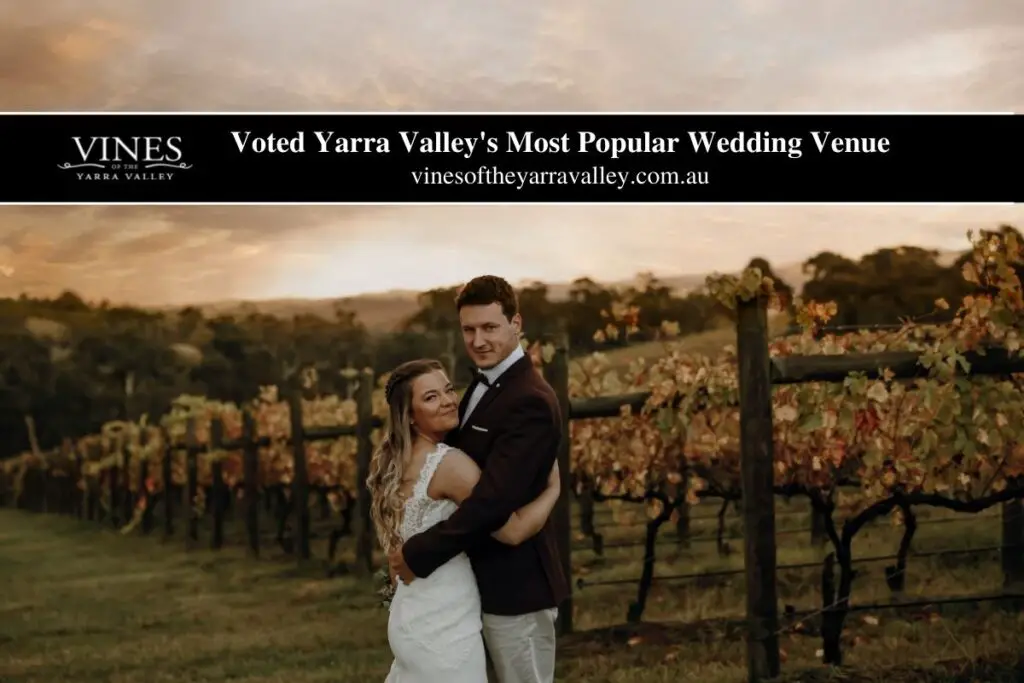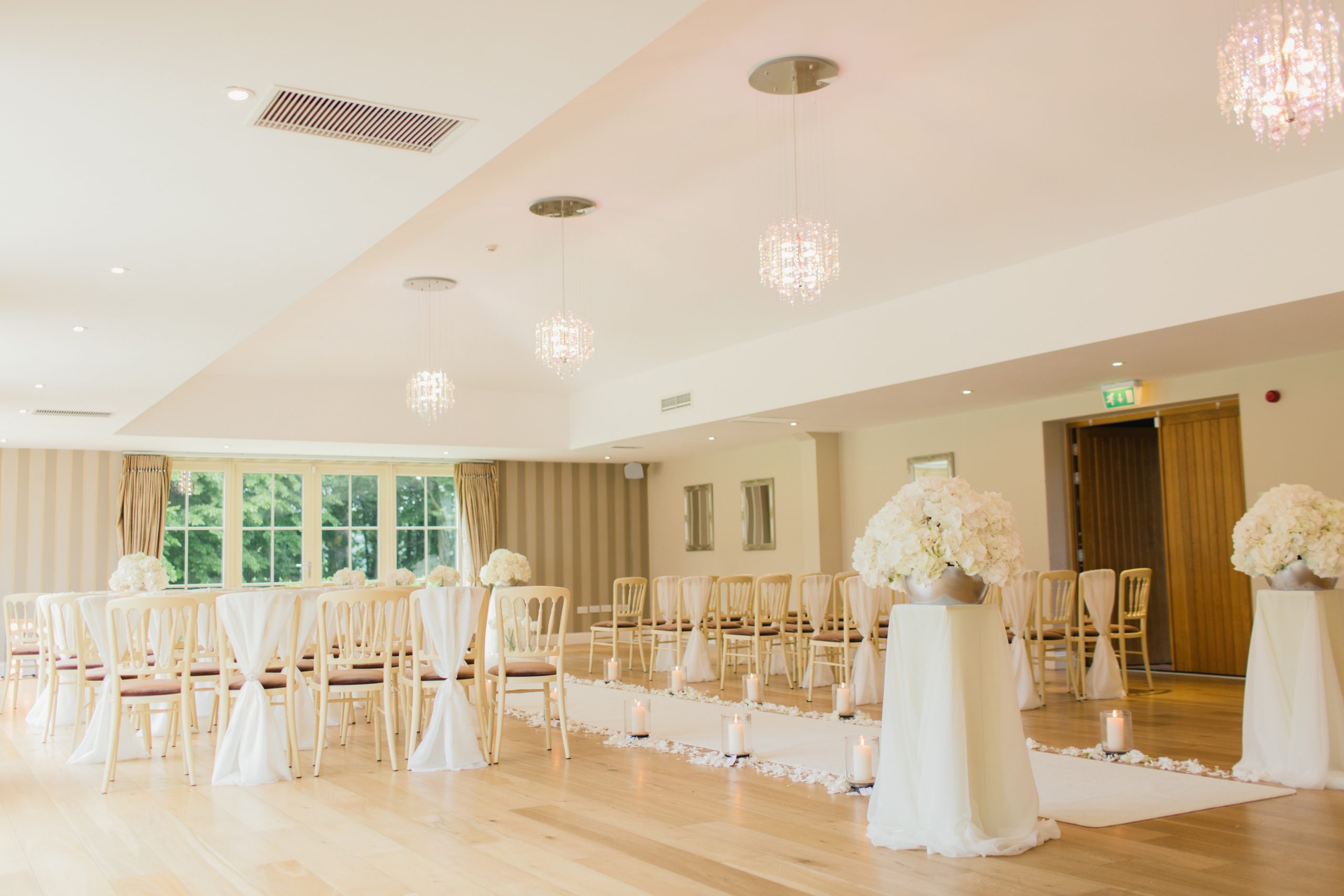 It's not rude if you're communicating with guests!
For a destination wedding, more than any other wedding, you have to have a very good line of communication open with your guests. Before sending any invitations, it's a really good idea to put out your feelers.
Write to all of your guests individually or call them. Yes, this seems like a lot of work, but these people are important to you! And if you want them at your wedding or to at least make an effort to come, you won't skip this step. Just tell them what you have in mind and that it will be low pressure for them to attend.
Tell them that you understand if they won't be able to make it but that you'd love to have them there. Get a feel for how many of your guests might be able to come before you start putting the plan in motion.
Can your closest family and friends make it? If a significant number of people are going to struggle to come to your wedding, you may have to rethink your plans.
That doesn't mean you have to give up your dream wedding in Paris or Hawaii. Still, you may have to go alone as a couple on your trip, and then have a wedding "blessing" and party afterwards with your family and friends (see the very last section of this post for more information on that).
Once you've chatted with all your potential guests about your intentions, send them invitations and follow up with them to ensure that they know you aren't expecting them to break the bank to come. Stay in touch with them often, and leave the communication channel open.
It can be tough to navigate all of the legalities
Despite the challenges, we instinctively knew that we wanted to get married abroad. We looked into Hawaii (some islands have a 10 p.m. curfew) and Mexico (bloodwork is required in order to obtain a marriage license). We even thought about eloping to Paris—what's more romantic than The City of Lights? But when we found out, couples must live in the city for a minimum of 40 days in order to legally get married there, and this lovely idea quickly turned into a headache. We finally settled on Italy; although they require a civil ceremony before any religious or symbolic blessing, we think it's charming to have a separate ceremony to celebrate privately.
When it comes to your special day, Cosmopolitan events has proven itself to be an iconic wedding venue and function centre in Melbourne
A destination wedding may not necessarily be cheaper than nuptials held stateside
The change in currency from the dollar to the euro sent our bank account into a black hole. Before you book, factor in costs like additional transportation and wedding weekend activities, not just hotels and airfare, read the fine print on all of your contracts for any hidden fees. 
Not everyone will be supportive of your decision
Some of our wedding guests thought we were selfish to choose a wedding location in another country with requirements for vacation leaves, extra expenses, and logistical concerns. I thought that their opinions were completely warranted, and I tried to respect them. If you find yourself getting stressed out by what everyone else thinks, don't lose your sanity over it; know your vision and stay true to it. For loved ones who can come, be considerate of their needs by having a welcome bag waiting for them in their hotel room. Fill it with small treats like a map, munchies, and travel guides. Your guests may experience jet-lag, so plan your welcome party and any other celebrations accordingly.
Hiring an event coordinator is a must
I'd recommend investing not only in a wedding coordinator abroad but also hiring someone who can help you out locally. Go into the relationship with the understanding that there may be some misunderstandings due to the language barrier or cultural differences in wedding planning.
Learn more to this post Is a day-of coordinator worth it?
It's all completely worth it
Planning this crazy, chaotic journey in a foreign country has been, without a doubt, the best experience my fiancé and I have had since getting engaged. Destination weddings are about intimate gatherings, romance, and, most importantly, relaxation. Although the road hasn't always been easy, the tough parts can't compare to the joy of celebrating our wedding in the land of amore.
Thinking about a wedding in a far-off locale? Our friends and family the real focus of your wedding? Or, Is it worth escaping to a tropical location to get married, knowing that half of your guests won't make it? It's a big ask—and not just financially. But, the million-dollar question being, Why should we ask "why", when it's you who's saying "I do"? Destination weddings can be undoubtedly beautiful. It's fair that they want to bring their closest family and friends together for the trip of a lifetime. In the modern-day, newly engaged couples are enjoying the concept of destination weddings and marrying your love at an exotic beach or a foreign location that may have some historical value attached. Isn't that THE dream?
As destination weddings become more popular, we must continue to battle those who claim the decision to have a destination wedding is selfish. Let's explore this. How can destination weddings be called selfish, and how much consideration should you be putting into this?
Talk of the town is that Destination weddings embody the epitome of the "it's all about me" mentality. But thinking about it – you're essentially forcing people to take time off work and take a vacation to somewhere not of their choosing while you're the centre of attention of their whole vacation.
There are many reasons why couples decide on a destination wedding. Some do it to accommodate families living abroad; others pick a location to avoid relatives. Many couples try to combine a mass vacation with their family and friends with the celebration of love. Some want to keep the wedding small, and this is easy to do with a destination wedding. The destination that the couple chooses may also be because the place has sentimental value to them. Sometimes, friends and family live all over the world, so no matter where the wedding is, people will have to travel.
At destination weddings, the bride and groom get to spend more time with the people who can make it. They can vacation together and get some actual conversation time, instead of a couple of hours. The challenge for the couple is to ease that guilt and avoid their disappointment at the number of guests who might not be able to make it to the wedding.
On the other hand, It's also important that the invitation comes with no strings attached. Remember, their choice to come is theirs alone. An RSVP is purely their own choice, and you guilt-tripping them into coming for your wedding is not right. Honestly, a lot of sense seems misplaced at destination weddings themselves, when most stories are of bride or grooms who lost their heads and tried to guilt-trip friends and family into taking vacation days or spending money when they weren't comfortable – all in the name of Theirs. Perfect. Day. That's selfish. Are Destination Weddings Selfish?
In addition to not being very considerate of some who will be able to afford to attend a destination wedding, you are probably cutting most of your friends and family out of celebrating your wedding with you. They just don't want to celebrate your wedding completely on your terms. Moreover, There's a significant time and financial burden on the few people who can attend and shut out most of your friends and family from coming, having a destination wedding adds even more stress to the engaged couple. After all, you're adding vacation stress (travel in an unfamiliar place; not knowing the language; dealing with strange food; dealing with strange hairdressers and tailors in a foreign language; etc.) to the normal wedding stress. This is not a good combination.
There is another key point to keep in mind when you're making the guest list: you don't need to invite the whole world. Keep your invite list short limited to the people you're closest to. Note the word "invited." You're not forcing anyone to join you halfway across the world. Moreover, some of your guests will choose to attend, and some won't, just like any normal wedding. You and your fiance are the two most important people of the day. Your guests have simply been invited to join in celebrating the two of you. Self-absorbed? Maybe, but it's YOUR wedding! So don't worry about what other people say, just follow your gut. The last thing you want is to be getting married at a temple or your ancestral house while your head is stuck in Bali.
If you've considered a destination wedding, you may have encountered someone already who has questioned your decision, claiming that you are selfish. From a guest's perspective, it could seem inconvenient or expensive to visit the Caribbean in order to attend a wedding. And, If you've always dreamed of a gorgeous ~salt in my hair and sand on my feet~ ceremony at a beach, then that's exactly what you should get. Or, you could have a simple wedding in your hometown and go on an exotic honeymoon. The decision is yours to make.
It Can Be A More Relaxed Experience For Everyone
Again, this can vary a lot, but in our case, the vast majority of people arrived well before our wedding day, so guests were already around and weren't scrambling to get to the ceremony.
And they can be more relaxed for the couple, too. Yes, it can be harder to figure out details from afar, but I think that helps make it easier to let go of things too. If we had gotten married in town, I think I would have been more likely to get hung up on the minutiae (what colour napkins?! what font for the programs?! how many photo locations can we fit in between the wedding and the reception?!), in a way that I just couldn't and didn't deal with from across the country.
That doesn't mean that everything went perfectly, far from it: It threatened to rain, chairs were moved indoors, it started to clear up, everything was moved back out to the beach; I had visions of tulle cascading down the sides of our bamboo chuppah-esque structure (like this), but it ended up being wrapped around the top like you'd wrap limbs with Ace bandages; I neglected to ask to read the best man's speech ahead of time and was answering awkward questions from family members the rest of the evening—just to name a few. But having less of a death-grip on the details from the beginning made it far easier to roll with the punches. And, if the destination wedding is at a resort, there might even be less for the couple to worry about, as it is often all wrapped up in a package deal, so there isn't much coordination required.
It's Easier To Limit The Guest List
This isn't a pro for everyone; in fact, it would certainly be a con for many people—if the couple wants a blow-out bash with hundreds of people, they shouldn't do a destination wedding. But, if they'd like a smaller wedding, this is one way to control the size. It might have been easy to fit 300 guests in the local hall, but that is likely going to be harder to do with many destination venues.
​BUT, and these are big buts (control your inner 7-year-old): this should not be the main reason for having a destination wedding, this does not mean it's acceptable to use it as a way to artificially cull the guest list (meaning, it's not okay to invite people banking on the fact that they won't come—that's immature and makes it look like the couple is just fishing for more gifts), and this does not excuse the couple from having tough conversations with people about the guest list. If you're grown up enough to get married, you're adult enough to handle (admittedly rude) questions from people as to why they weren't invited.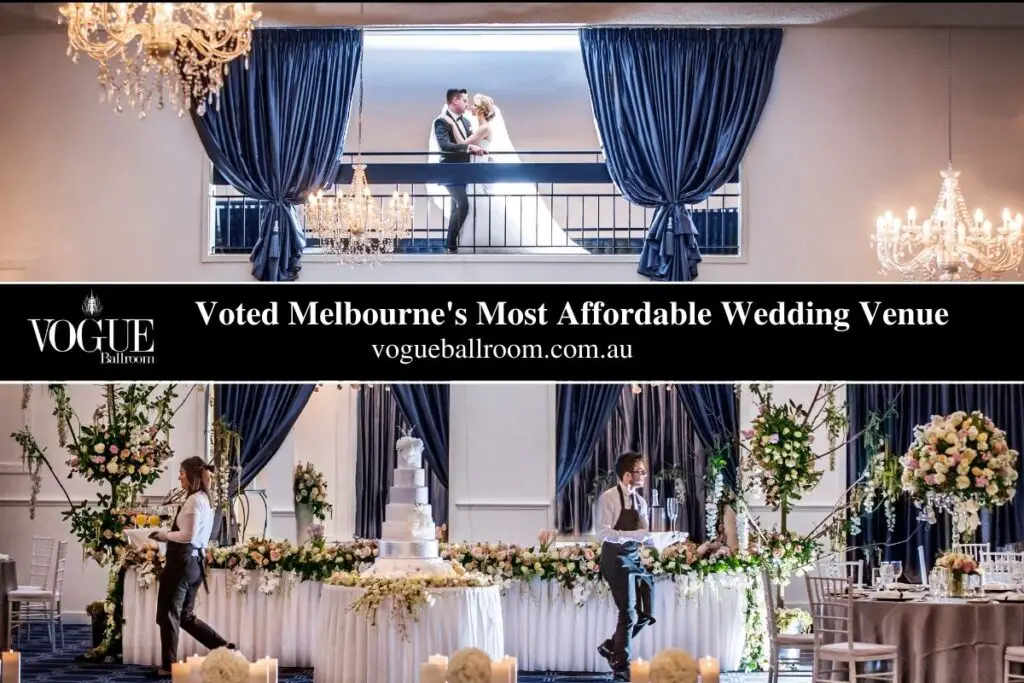 Compromises to Make for Those Who Think Destination Weddings are Selfish
So what can you do if you've announced your plans to have a destination wedding and many of your close friends and family tell you that it just won't be feasible? You probably shouldn't just push forward, insisting that they figure out how to make it that would be the worst course of action, and you'd be being selfish.
Instead, think about how you can compromise:
Maybe you and your partner can take a trip to the destination you want to go to, get married in a small, intimate ceremony somewhere on the beach, and then come home and have a big celebration with family and friends. That would honestly be the best of both worlds for many people.
You can get your dream trip, and you don't have to deal with disgruntled or annoyed guests who didn't want to go on vacation with you for your wedding.
Another alternative would be just to take your parents or a couple of close friends with you on vacation. Because it's such a small group, you could pay for their travels, and then you're in a beautiful location with just the 2-4 people closest to you in the world, and you've done them the gracious favour of giving them a free vacation!
I want to end by encouraging you to have a destination wedding if that's what you've been dreaming about, and that's what you want to spend your money on. As long as you handle the process well, it's not selfish at all.
If others around you that you're close to are angry about it, don't force them to come, or make them feel bad for not coming.
Instead, change tactics. Be willing to go alone as a couple or to pay for a small group (maybe 2-4) guests to go with you. Everyone else will have to respect your decisions.
You can calmly and respectfully let everyone know what you've chosen to do, and go from there!
Frequently Asked Questions
Simply put, it's not selfish to get married on a specific destination that you want. Yes, it might be a little inconvenient for the guests, but, it's never selfish. Besides, people who want to see you happily get married would always support your decisions regardless of where you want to hold your big day.
Most of the time, it's that easy: "Destination weddings require travel, which requires both money and time. ... Attending a wedding isn't a requirement or obligation. If you do want to attend and you can, then you'll attend. And if don't want to attend — for one reason or another — or you can't, then you won't."
Guests should be expected to pay for their transport to the destination wedding, whether that is a plane ticket, train ticket, a tank of gas, etc. Also, guests usually cover their own hotel room stay, although the bride and groom may be able to arrange a discounted price when booking the wedding package at the hotel.