Desserts are the sweet course, generally relished at the end of the meal. Their mouthwatering taste can melt any heart, and even a mere mention of the names of the dessert brings water into our mouth. One of the most delicious and popular desserts loved by everyone is CAKE. 
Cakes can be savoured after your main course. They not only aid in digestion but also help to tickle your taste buds. The delicious flavours of the cake make them the perfect companion of any cuisine. People do not mind indulging in this yummy dessert after any meal, be it dinner or lunch.
If you are looking for the best cake shops in Melbourne, Victoria, then this is the blog post for you! There are so many amazing cake shops to choose from when it comes to birthdays, weddings and/or any occasions.
You can find bakeries that specialise in sweets or those with a more traditional approach. No matter what type of bakery you're looking for, we've got your back! Here are the top cake shops in Melbourne, read on below.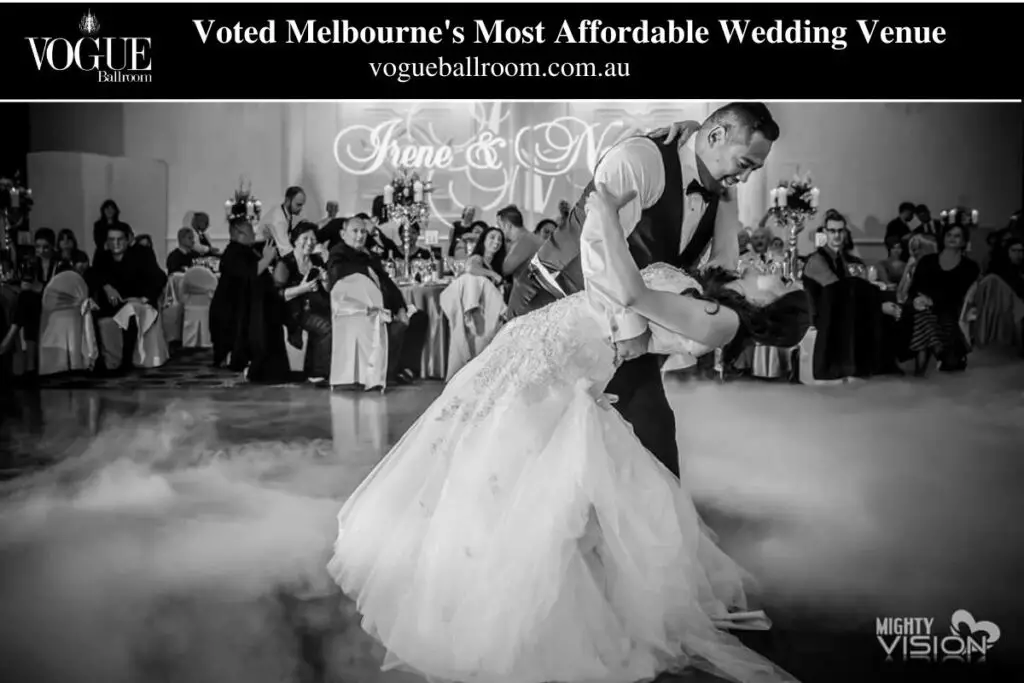 Ultimate List of the Top Cake Shops in Melbourne
Vanilla Lounge - Cake Shop Melbourne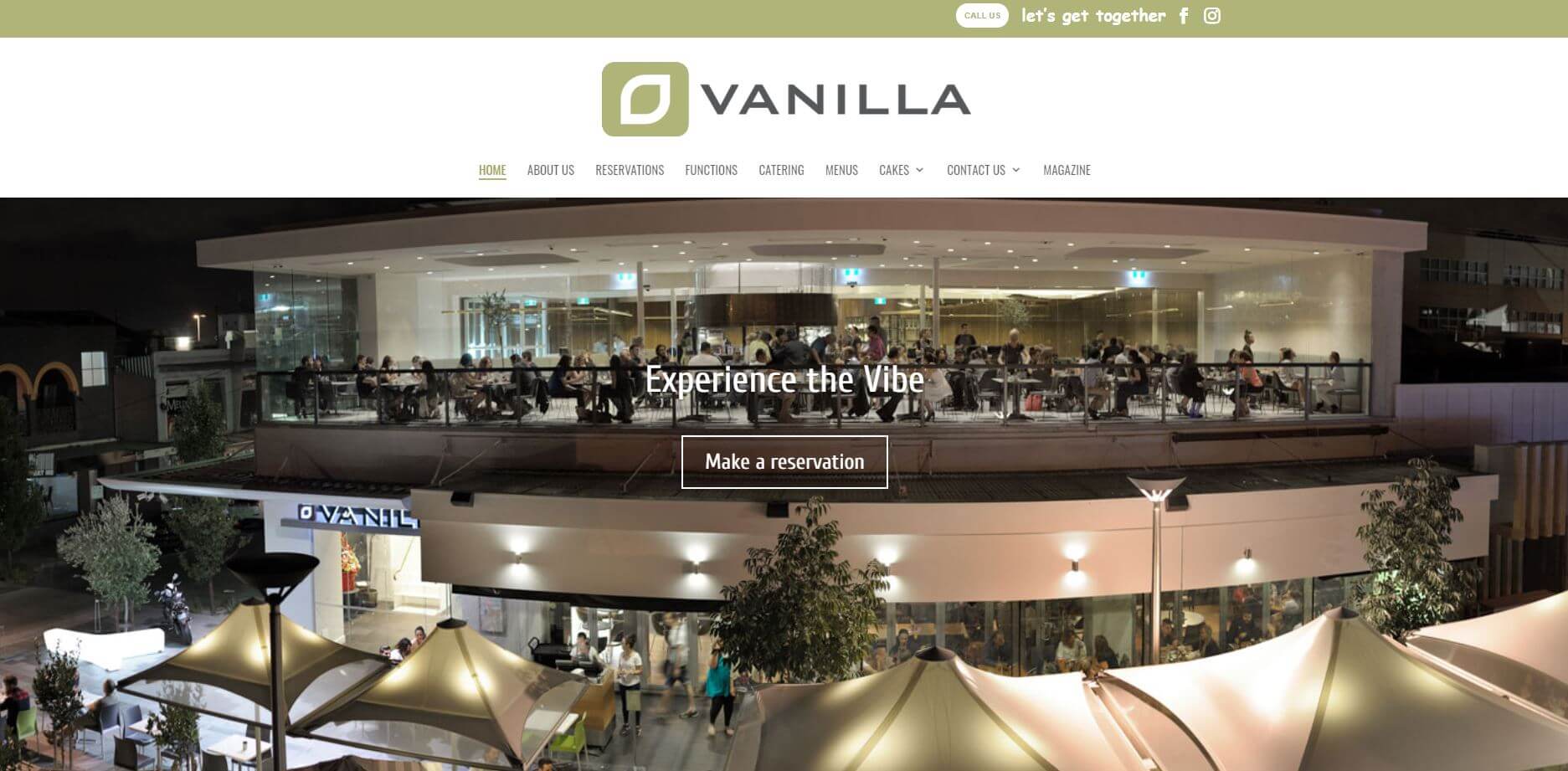 03 9568 3358
Welcome to Eaton Mall, a hidden gem located in the heart of multicultural Oakleigh.
Amongst the hustle and bustle of this amazing hub is Vanilla Lounge. In August 2008, we opened our doors and our hearts to the community and everyone gave their love back. Being a coffee and dining lounge, Vanilla has something for everyone. It is a family place, a meeting place, a place where you can come and experience a unique European vibe right here in Melbourne.
The family behind Vanilla have been innovators and pioneers in the hospitality industry for over 45 years. With the opening of Vanilla Lounge,  saw a new dining culture emerge. What is particularly exciting for Melbourne is that it now boasts another leading patisserie that truly celebrates the greatest qualities of its cosmopolitan heritage. Vanilla was praised as one of the Top 10 Patisseries in The Age Good Café Guide 2012. 
We are committed to enhancing our patron's experience by providing our boutique coffee brand, Dukes, our extraordinary music acts on Thursday nights, our extensive menu made with local and fresh ingredients and without preservatives or additives, our world-class standard of cakes and biscuits and our latest venture, Vanilla Upstairs which has amazing pan-Mediterranean cuisine and invites people to come together and share in the simple pleasures.
"Calling the crowds that gather in Eaton Mall, Vanilla Lounge in is a popular family-run venue specialising in Mediterranean fare and mouth-watering cakes. Boasting a large alfresco area to observe the shoppers in action, this ever-bustling venue is well renowned for its generous community spirit and warm welcome.
With an extensive selection of Mediterranean and Greek fare on offer, Vanilla Lounge dishes out an array of delicious options like warm pan-fried sweet chilli calamari with homemade dressing, as well as lamb souvlaki with salad, chips, tzatziki and pita bread.
For those looking to linger, pair a choice from the well-crafted wine list with the meat platter for two, or indulge with one of Vanilla Lounge's specialty desserts, made daily on-site by talented pastry chefs."
Australian Good Food and Travel Guide
Baked daily with the finest ingredients
Our sweet treats are made on-site with the best ingredients, from traditional Greek biscuits and specialties to popular classics, signature treats, whole cakes, and celebration cakes. We invite you to browse the galleries below. You can enjoy our cakes at Vanilla, or you can purchase them over the counter take away – the perfect treat when you visit family and friends or even at work! If you are after a celebration cake, our experienced cake consultants will be thrilled to help.
Marciano's Cake - Cake Shop Melbourne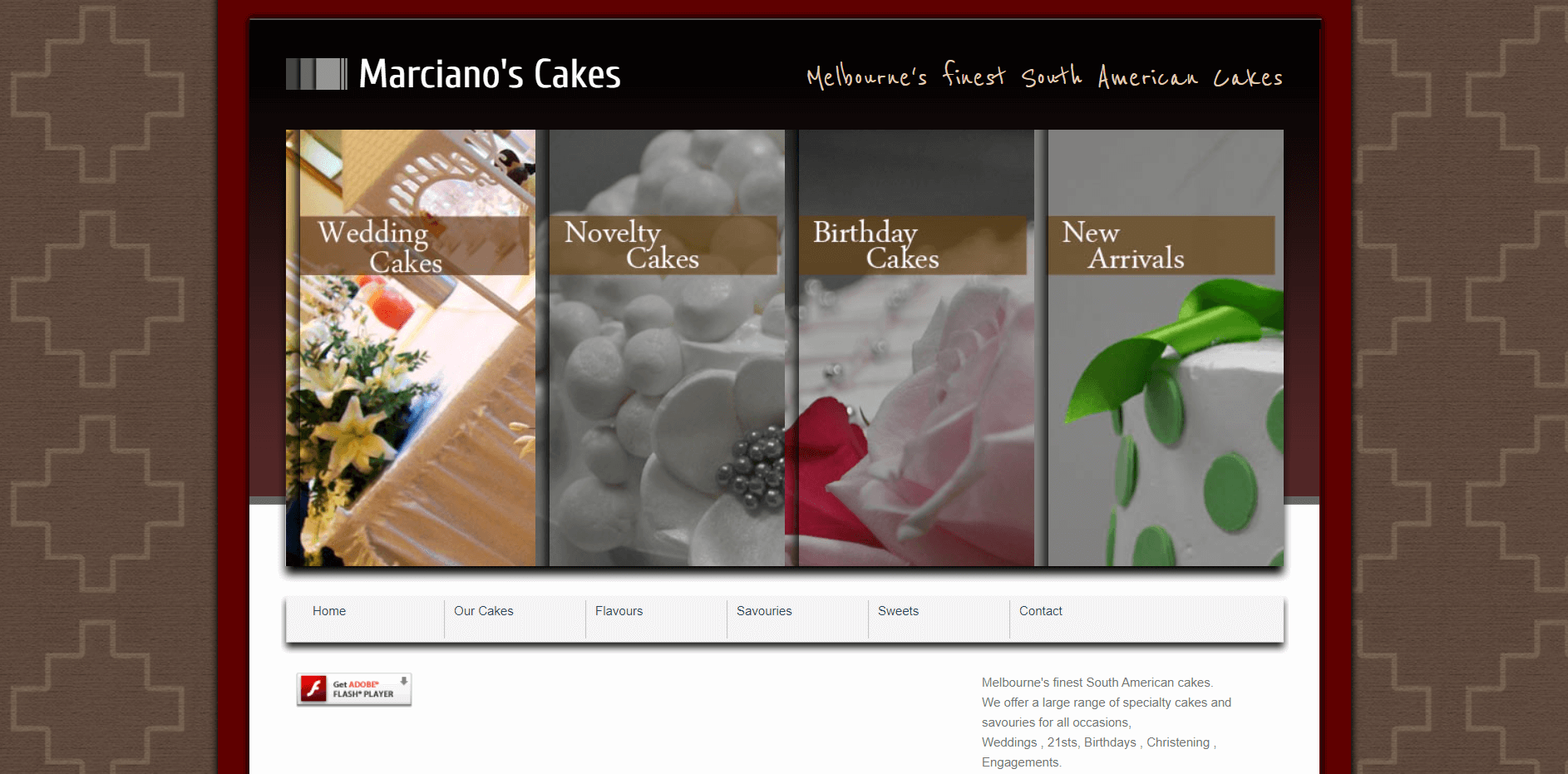 (03) 95435962
Melbourne's finest South American cakes.
We offer a large range of specialty cakes and savouries for all occasions, weddings, 21sts, Birthdays, Christening, Engagements. Traditional empanada's(pies) and Spanish bread baked daily. We specialise in traditional homemade Spanish recipes that are unique to Australia. All our cakes are made to order using only the finest quality ingredients. You can also bring in your own photos and print them into edible images for a unique look. Marciano's Cakes were established in 1996.
Designs:
Our cake designers will work with you to help you with the design of your wedding cake and match the colours and flowers of your wedding.
Your floral decoration can be hand made with sugar or with fresh flowers.
Regnier Cakes - Cake Shop Melbourne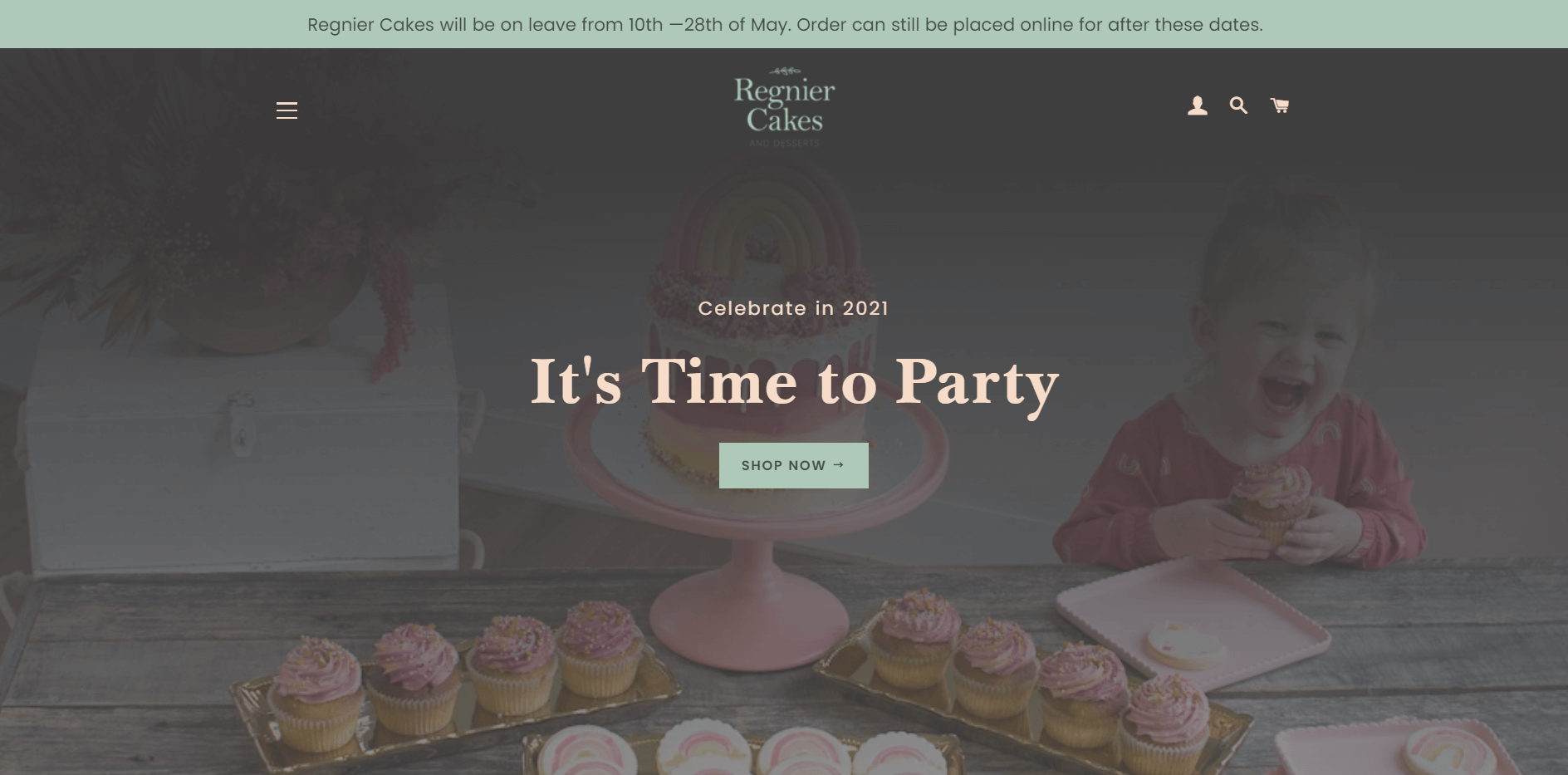 0407 361 020
Kids Collection
Our Kids Party Range is perfect to celebrate that special milestone. We have great themes to choose from including cookies and party packs. There is even an option to design your own theme.
Floral Beauties
Our floral range is perfect for that special someone in your life. With Fresh flowers grown in Victoria, supporting Victorian farmers. Shop our stunning collection now
Elegant Occasions
Perfect for Weddings & Engagements. Our elegant occasions range is for those who need a beautiful cake in a hurry. Only 72 hours needed with cakes from 1 tier to 3 tiers.
Weddings and Engagements
Regnier Cakes prides itself on Weddings and Event Cakes but understands sometimes you just can't give the notice needed for custom designs.  Our express range below is the perfect range for you. Have the freedom to choose your flavours and colours, with a quick last-minute turnaround timeframe. 
If you are looking for a custom design and your event is more than four weeks away, we would love to create some for you. 
Katrina's Cake & Coffee - Cake Shop Melbourne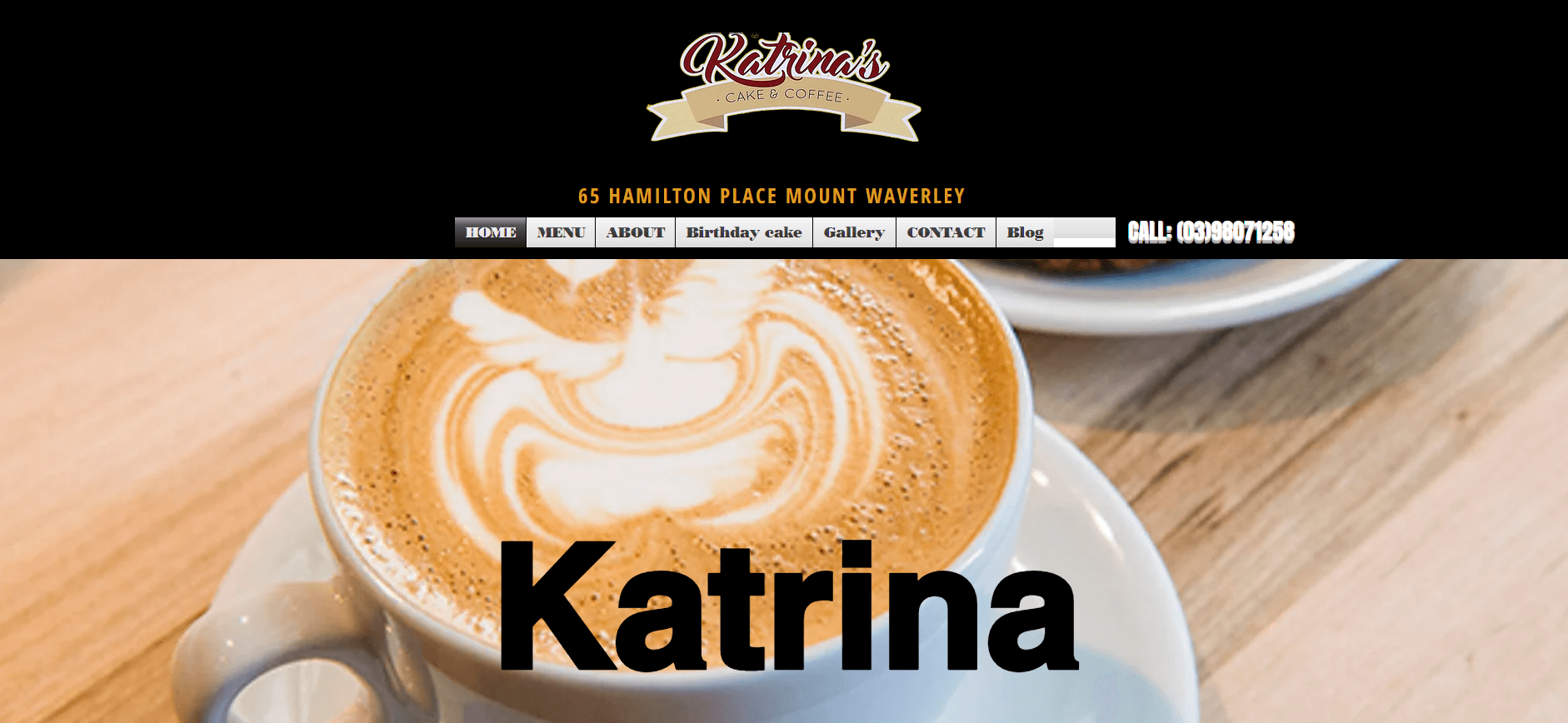 katrinacakesmtwave.wixsite.com/katrinacake
(03)98071253
Katrinacake Bakery is a family-owned business. In 2010, Katrinacake Bakery opened in Mt Waverley, Melbourne. From its inception, Katrinacake Bakery is known as a bakery unique for our square cupcakes and cakes. We take pride in using natural ingredients in our cupcakes, cakes and desserts.
In these days of mass production, it is rare to find a bakery that devotes itself to quality over quantity. Our treats are as deliciously wholesome as they are beautifully decorated. 
Products
Katrinacake Bakery uses only quality ingredients. All of our cakes are made from scratch with the finest ingredients, providing you with cakes of the highest quality.
Katrinacake Bakery's unique creations include traditional tiered cakes and contemporary custom designs. Every Katrinacake Bakery Birthday cake is a work of art, and every cake tastes as good as it looks.
iCake - Cake Shop Melbourne 
 
+61 404 666 609
iCake Patisserie is the art on the tip of the tongue. The joy of sharing together and lingering nostalgia customise your gorgeous cake and the sweet taste that melts in your mouth.
Discover our cakes
Founded in 2013, the cake is the heart of iCake, and quality is the soul. We only choose the finest ingredients from worldwide, handcrafted with our passionate pastry chefs, baked daily on-premise, you will having the most authentic and delicate taste of every cake. At iCake, we focus on creating; our pastry chefs proudly create more than 1600 cake designs in 6 years. And we believe that when cakes become art, it is iCake.
Process
iCake offers a complete joyful experience from ordering to sharing. With 6000 designs of our birthday cakes and desserts, you will find that your happiness is such simple.
iCake offers a huge range of free delivery for our customers who like to stay at home to enjoy family time, and we cover the hardest work for you.
Quality Guarantee
Creation is the heart of iCake; quality is the soul. We only choose the finest ingredients from worldwide, handcrafted with our passionate pastry chefs, baked daily on-premise, you will be having the most authentic and delicate taste of every cake. At iCake, we focus on creation; our pastry chefs proudly create 20 flavours and more than 6000 designs since 2012.
iCake adhere to superb production technology, strict quality control and a high standard of food hygiene and has become a trusted brand in Melbourne.
Le Petit Gâteau Pâtisserie - Cake Shop Melbourne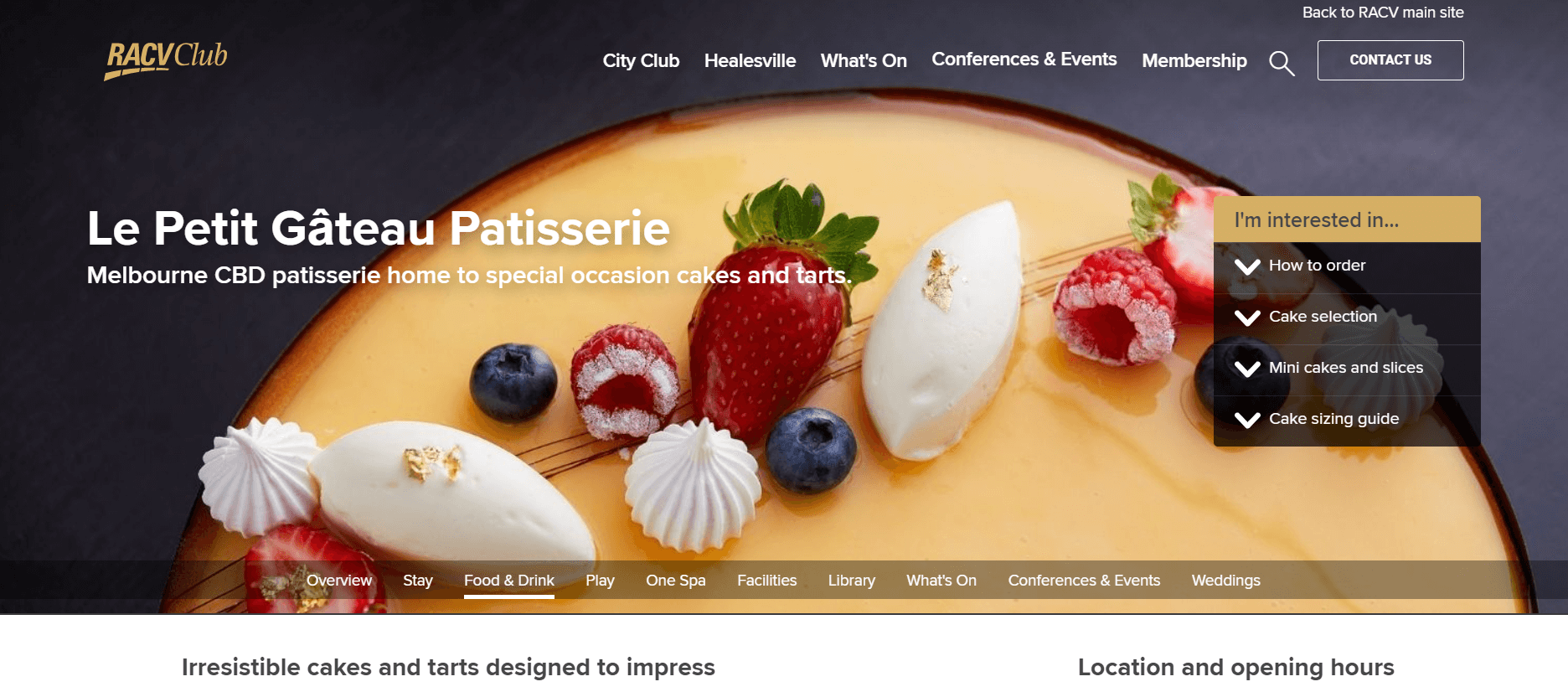 racv.com.au/travel-leisure/racv-club/city-club/food-drink/le-petit-gateau-patisserie
03 9944 8898
Melbourne CBD patisserie home to special occasion cakes and tarts.
Irresistible cakes and tarts designed to impress
All cakes are created on-site daily by RACV Club's award-winning chefs. Cakes and tarts are original recipes and are purposely minimalist and contemporary, featuring fresh, distinctive flavours that have been chosen specifically to satisfy all tastes to suit every special occasion, birthday or celebration.
Simply visit our Melbourne patisserie store during opening hours to view our daily cakes or contact us directly to place a special order. Our cakes and tarts are available in a variety of sizes and special occasion plaques can be organised at an additional cost.
Please note: Due to our recent reopening, our Melbourne patisserie cake availability will be limited for the time being. Thank you for your understanding.
Smashed Piñata Cakes - Cake Shop Melbourne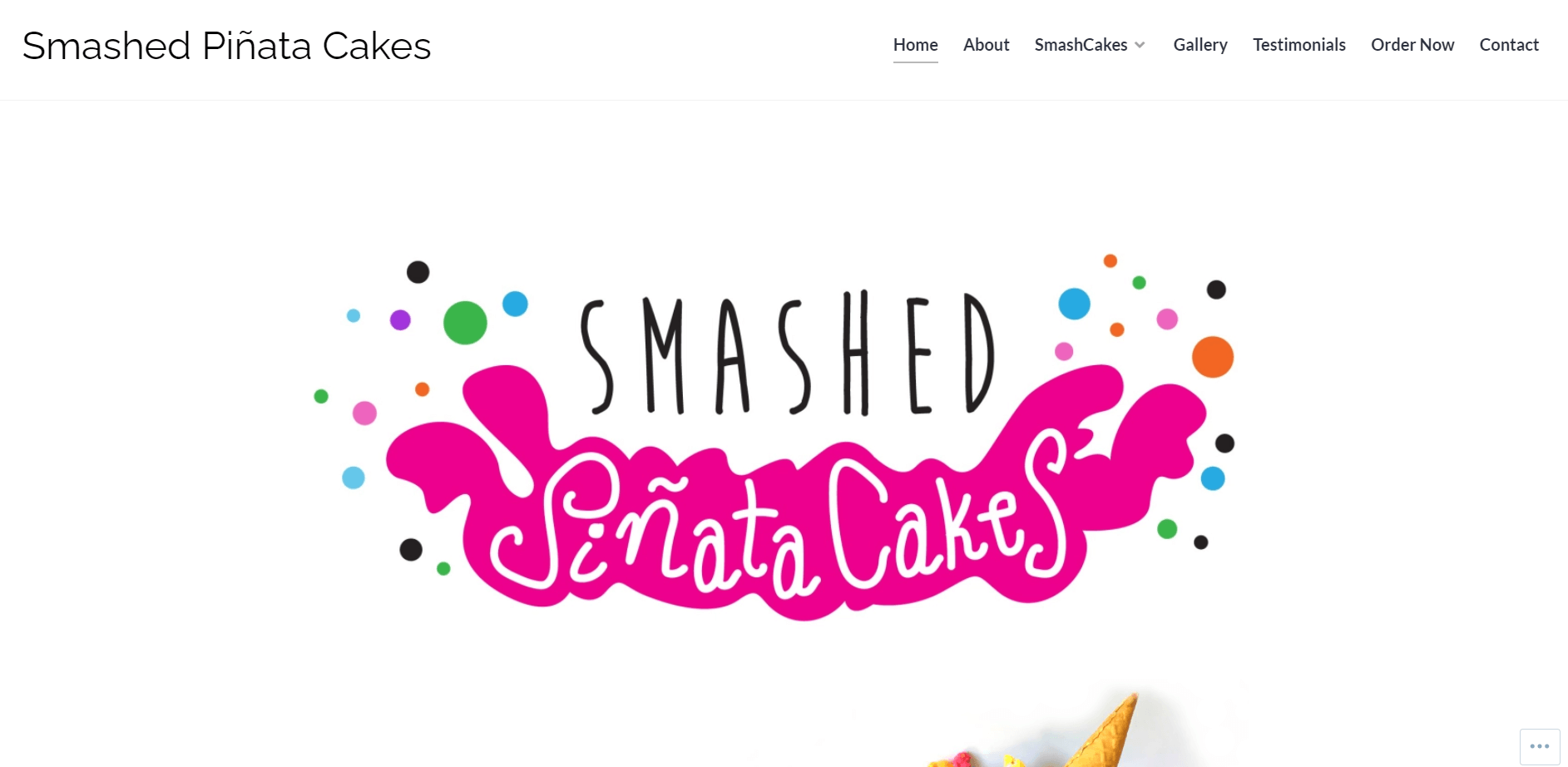 451 309 140
Smashed Piñata Cakes was formed in early 2017 after Malvern mum Kristy made the most incredible Smash Cake for her son's birthday. After his party, Kristy had so many requests. That's when Smashed Piñata Cakes was born. Smashed Piñata only uses the finest ingredients. We craft our chocolate domes from the finest Belgian Chocolate. It's such a quirky and exciting cake that is like no other.
Get in touch, and let's discuss your Smash Cake!
Ferguson Plarre Bakehouses - Cake Shop Melbourne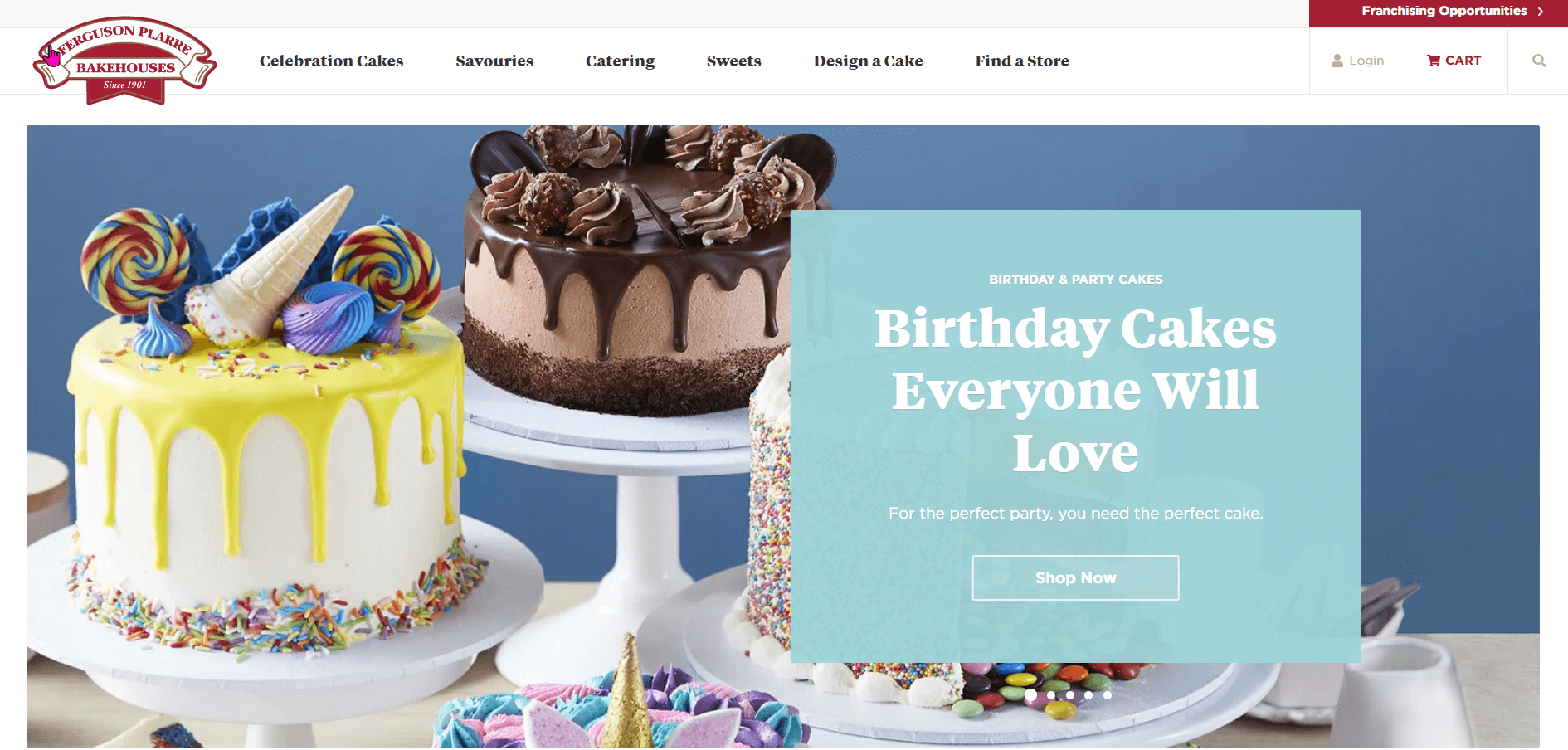 03 9563 3353
Ferguson Plarre Bakehouses has always been and still is a family-owned and operated business. We have a long & proud history dating back to the 1800's. Both the Ferguson & Plarre families have early European roots, and we established ourselves in Australia over 110 years ago.
Small Cakes & Sweet Treats are perfect for a kids party. Perhaps you're having a morning tea at the office or an afternoon tea with your girlfriends. Even if you are just looking for a snack, our range of award-winning sweet treats and small cakes has something for everyone. Order online, and you can pick up delicious Biscuits, Cupcakes, Donuts, Muffins, Buns, Slices and Tarts. Trust us, and your taste buds will thank you.
Celebration Cakes
Whatever the occasion, Ferguson Plarre Bakehouses has the perfect celebration cake! Birthday's, weddings, small parties or giant events, we've got it all covered.
Birthday Cakes
For the perfect birthday, you need a perfect birthday cake. Ferguson Plarre has cakes in all shapes & sizes that every member of the family will love.
Cakes for Special Occasions
Celebrate life's special occasions with the beautiful Ferguson Plarre Bakehouses special occasion cakes range. Our range includes the perfect cake for your family's christening, engagement, wedding, anniversary, baby shower and more. Order the perfect cake online today.
Cakes of Distinction - Cake Shop Melbourne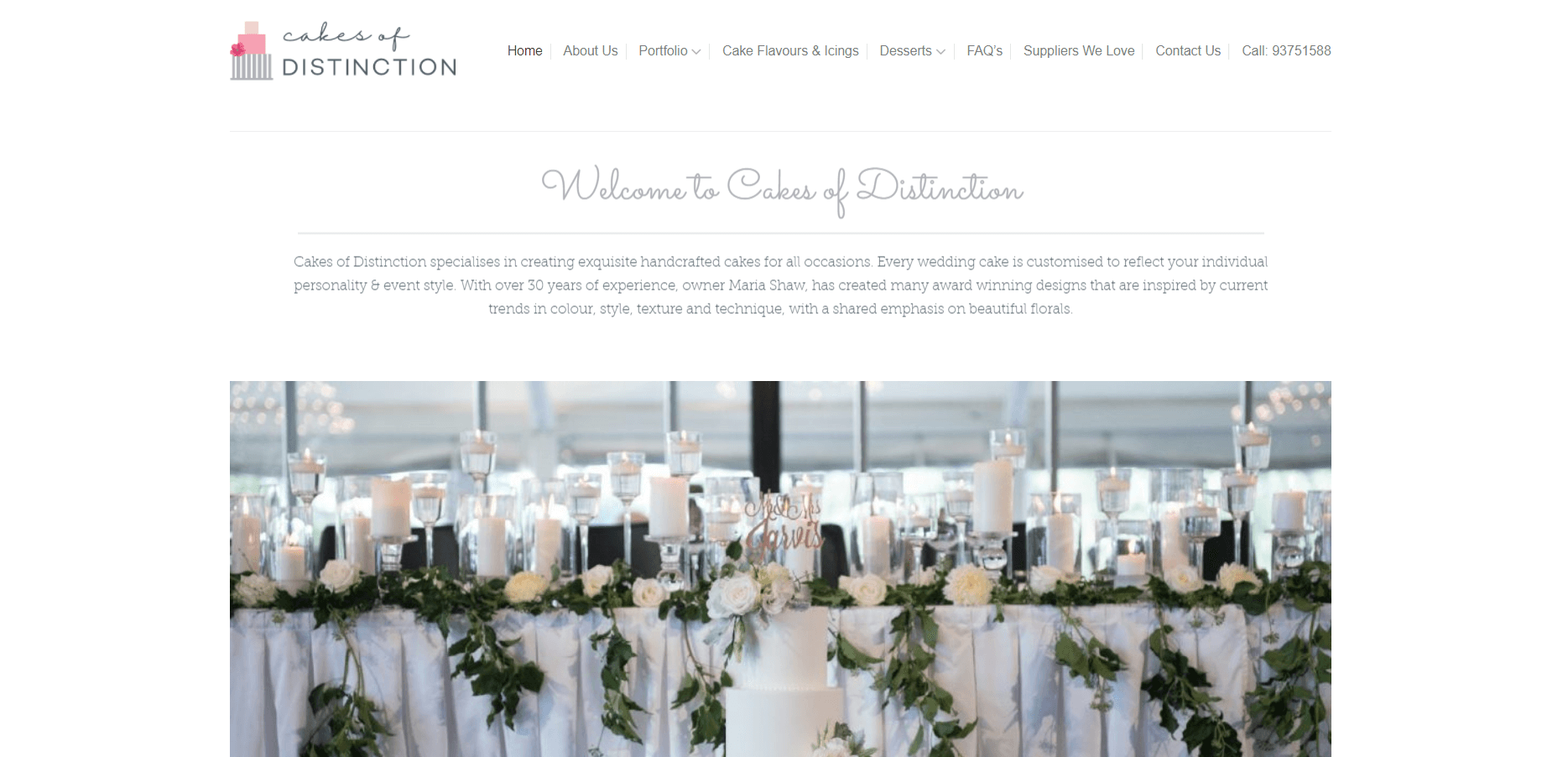 03 9375 1583
Welcome to Cakes of Distinction
Cakes of Distinction specialises in creating exquisitely handcrafted cakes for all occasions. Every wedding cake is customised to reflect your individual personality & event style. With over 30 years of experience, owner Maria Shaw has created many award-winning designs that are inspired by current trends in colour, style, texture and technique, with a shared emphasis on beautiful florals.
No party or celebration is complete without a slice of delicious cake. We help to make your memorable events even sweeter with our custom cakes in Melbourne. Our unique and scrumptious cakes from Cakes of Distinction will be a treat for any occasion. Located in Ascot Vale, Victoria, our boutique cake shop is the ideal destination for buying cakes for special occasions.
Not only do our cakes look incredible, but they taste incredible too. Sinfully delicious cakes from our shop will leave all your party guests wanting seconds. Our amazing range of elegant wedding cakes can be as simple or as intricate as you can imagine.
Your Wedding Cake Consultation
Cakes of Distinction specialises in creating exquisitely handcrafted cakes for all occasions.  Every wedding cake is customised to reflect your individual personality & event style.
Maria is an emphatic believer that a cake must taste as good as it looks and offers a variety of delicious flavours and fillings which are perfectly paired and are all made from scratch using high-quality natural ingredients and finished off as elegant tall tiers. There's no need to stress about your special day, leave it to us to wow your guests, allowing us to create that luxury wedding cake that you deserve.
Contact Cakes of Distinction and make a time to pop in and have a chat. No obligation. We will discuss design ideas, inspiration, colour options and some of the finer details of your order. You will leave with a design specification of your unique and beautiful cake and we will follow up with a written quote of cost soon after.
Chantilly Cakes - Cake Shop Melbourne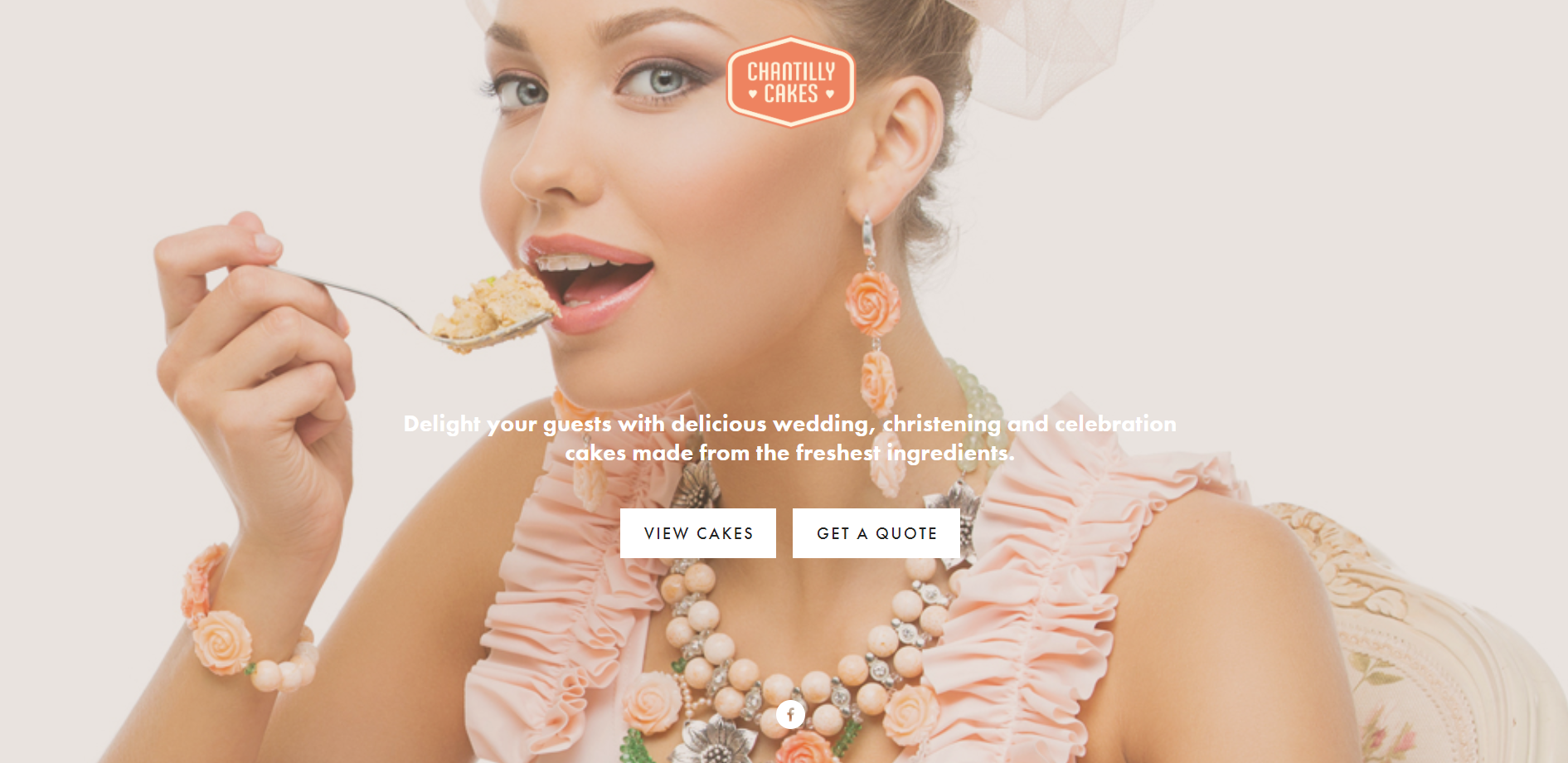 421 061 709
At Chantilly Cakes, we aim to make your special occasion a memorable one with a stunning and delicious work of art. We cater for all types of decorative styles, including traditional, modern, novelty and character designs. We offer a range of cakes varieties to suit all tastes.
If you require assistance, we are more than happy to work closely with you to create a design that meets your expectations.
Sweetcheeks Cookies and Cakes - Cake Shop Melbourne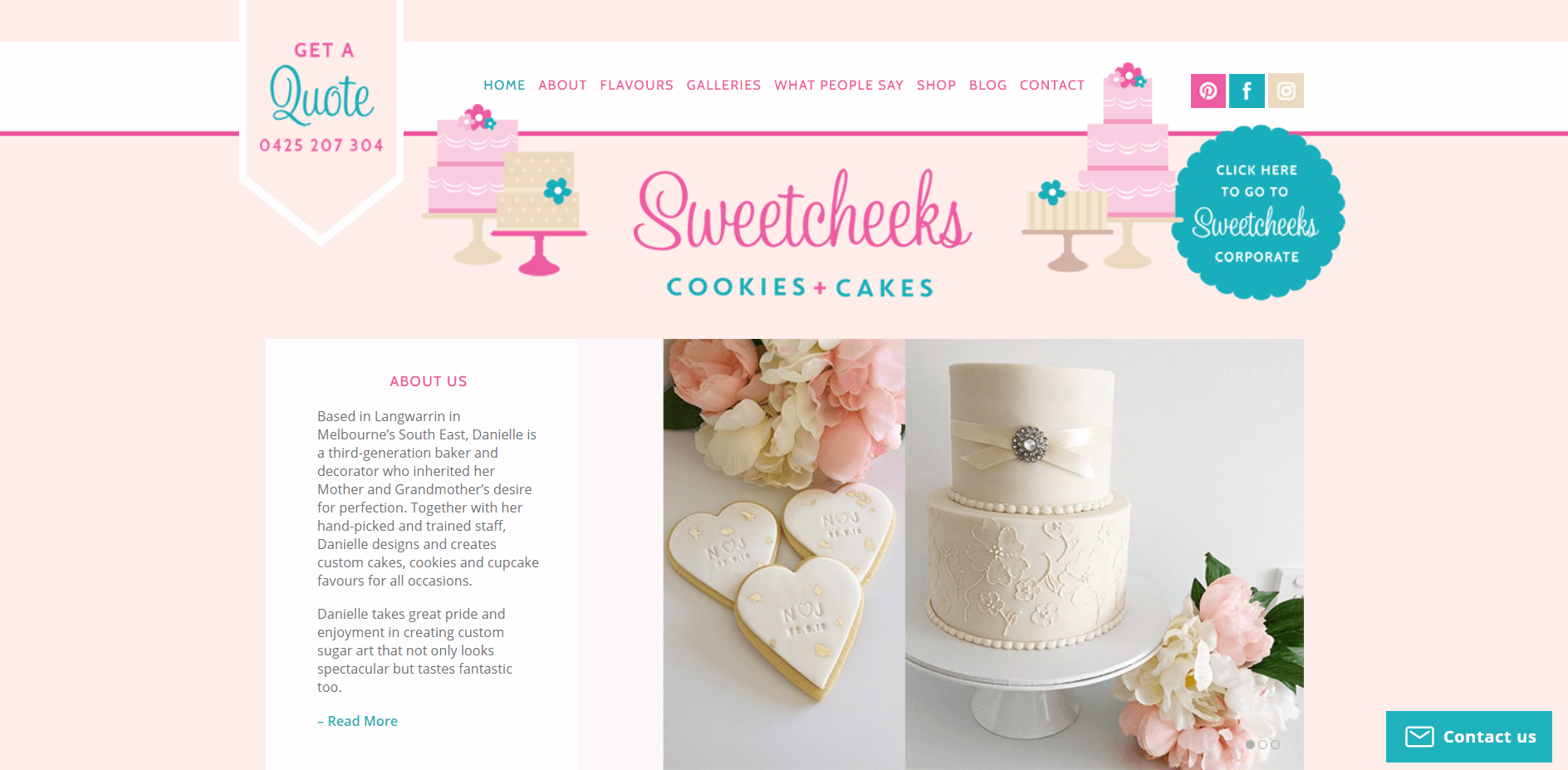 sweetcheekscookiesandcakes.com.au
0425 207 307
Based in Langwarrin in Melbourne's South East, Danielle is a third-generation cake decorator who inherited her Mother and Grandmother's desire for perfection and has years of experience in creating specially designed custom cakes, cookies and cupcake favours for all occasions.
Danielle takes great pride and enjoyment in creating custom sugar art that not only looks spectacular but tastes fantastic too. Using only the freshest,  real ingredients; you'll get a moist and flavoursome bite every single time – and with a wide variety of flavours and fillings (as well as the option to create your own!), there's something for everyone!
Sweetcheeks Cookies and Cakes Clients return time and time again for delicious treats and while we specialise in Corporate Branded Logo Cookies and Wedding Cookies and Cakes, there are still Birthdays, Baby Showers, Christenings, Work Functions, Product Launches and just about any excuse for one of Danielle's sweet treats! We deliver our custom cakes across Melbourne and our beautiful custom made cookies can be shipped all over Australia! (and we've been doing this for 12+ years now!)
Sweetcheeks is very much in favour of same-sex marriage and we are so glad it is now legal to wed your loved one!; we would love to create your Wedding Cake and Wedding cookie favours! 
Danielle and the Sweetcheeks team have created custom corporate branded logo cookies for clients and events around the country, including Tiffany & Co (for over 9 years now and counting!), Bulgari, Tommy Hilfiger, Tag Heuer, Sunglass Hut, Mercedes-Benz, Alternative Dairy Co and so many more. 
Gula Gula Cakes - Cake Shop Melbourne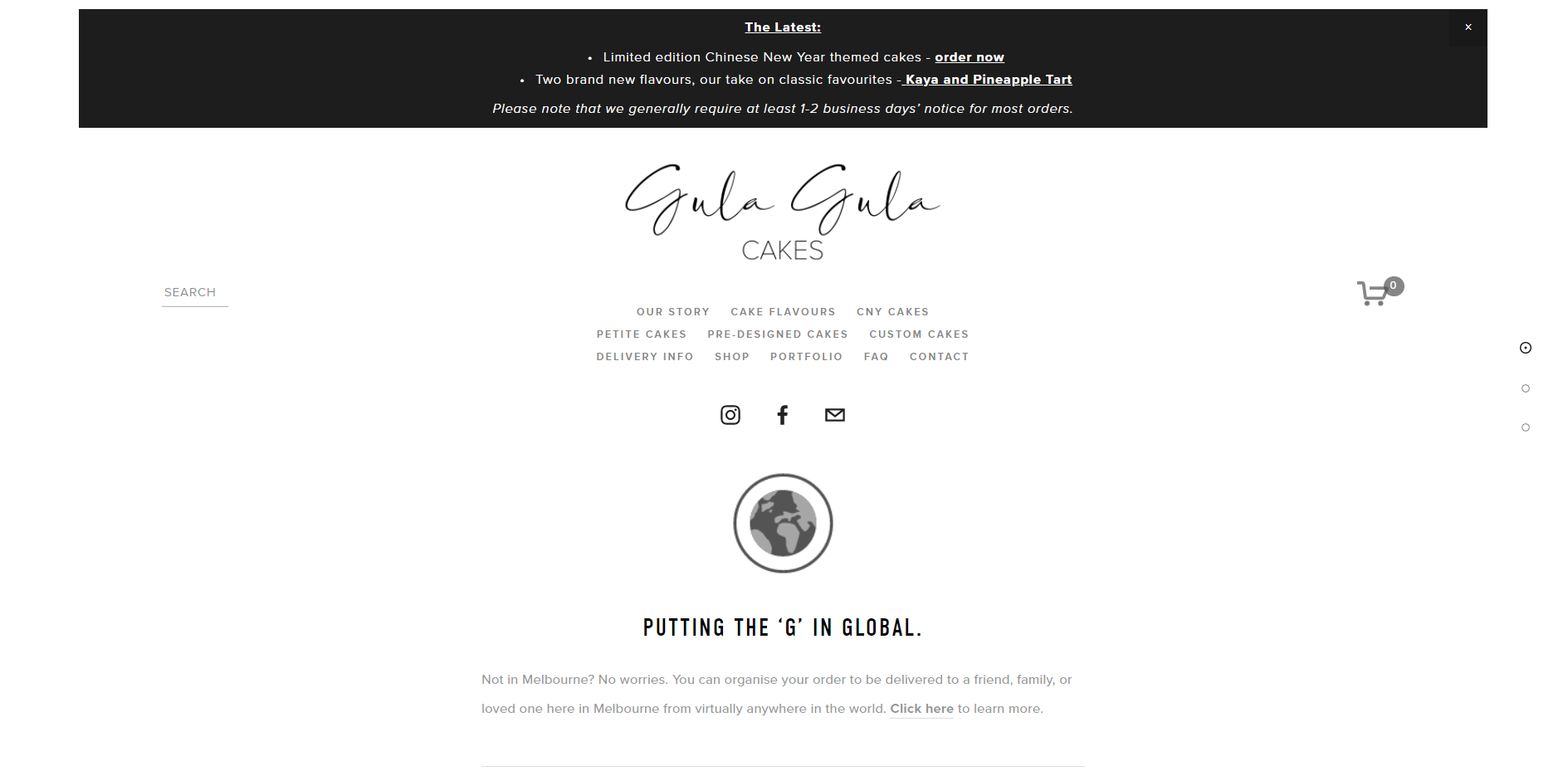 Not in Melbourne? No worries. You can organise your order to be delivered to a friend, family, or loved one here in Melbourne from virtually anywhere in the world. Click here to learn more. Two brand new flavours, our take on classic favourites - Kaya and Pineapple Tart
We're a boutique bakehouse specialising in a premium line of on-demand, made-to-order cakes and treats for all occasions. We're 100% Australian-owned - by Melburnians, for Melburnians.  "Connecting heritage with contemporary cake culture" - our motto and what inspired us to build this brand from the ground up. Click below to read more about the brand, as well as the journey that brought us to where we are today.
FROM HUMBLE BEGINNINGS.
Gula /ˈgoo-la/ 
noun "sugar" (Bahasa - Indonesian/Malay)
The name "Gula Gula" owes its name to the brand's founders, who, above all else, share their connection through their ethnic heritage, as well as a passion for sweets and artistry. Interestingly enough, both founders are fully qualified professionals (one in Health, one in Finance) who, prior to this venture, grew up without a background in baking or hospitality! So how did they get here?
The journey of Gula Gula started out as a conversation about showcasing an infusion of elements influenced by heritage and the familiarity of contemporary cake culture. This sparked an idea that was ultimately conceived with the goal of achieving this result by incorporating the brand's core design language - creating products that were clearly inspired by nature and art, all the while complemented by a curated range of traditional and classic flavours to match. 
Laurent - Cake Shop Melbourne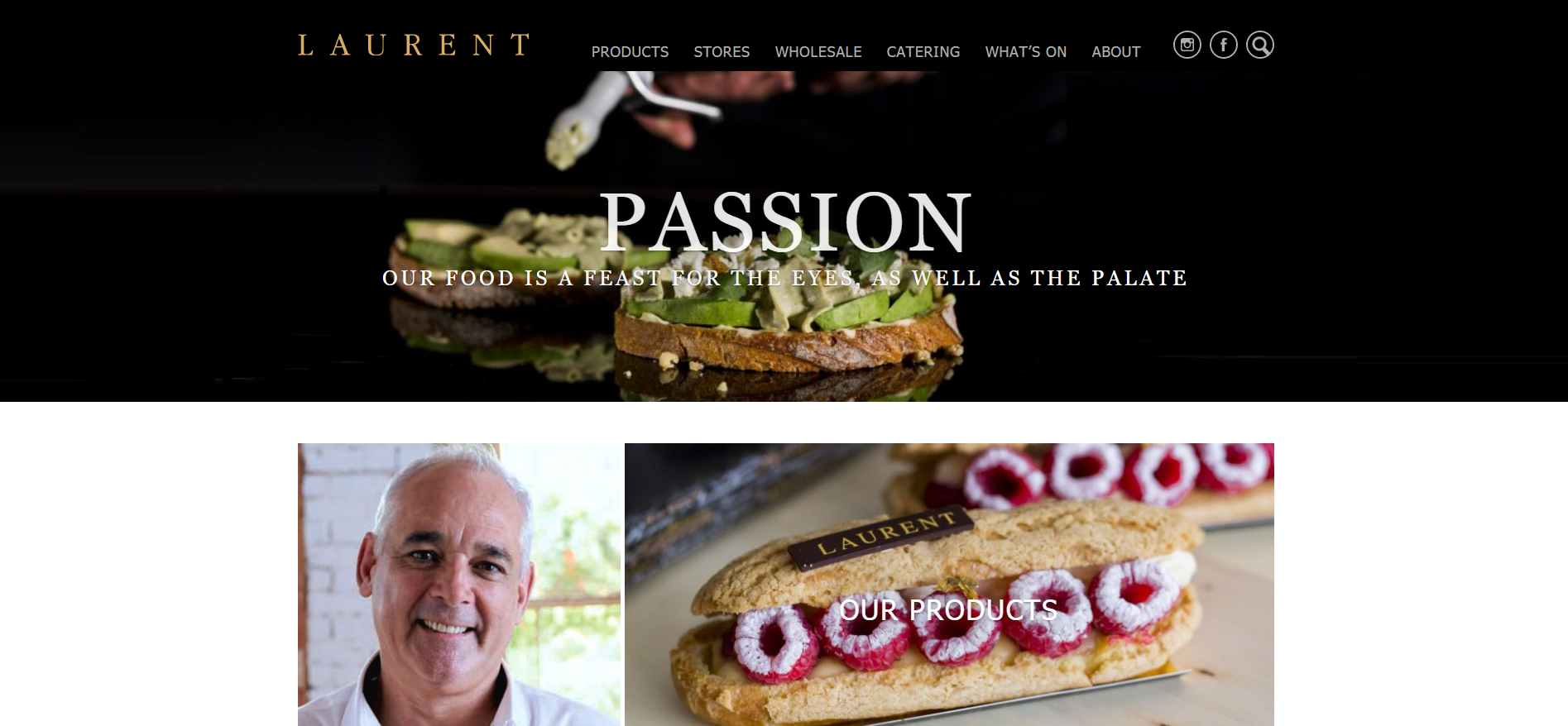 03 9568 8799
AT LAURENT, THESE ARE THE VALUES WE LIVE BY EVERY DAY.
QUALITY
Quality is our life, and without this, we are nothing. As a customer, it means you can come in time after time and get the same quality in our food, whether this is an old favourite or a new exploration. You'll feel the same professionalism, warmth and welcoming ambience in all of our bakeries.
INNOVATION
For us, innovation is a way of looking at the world, of waking each day with a restless passion for being better while staying true to taste and integrity. For you as our customers, that means our desire to take you to new flavours and new specialties in the universe of French artisan baking.
AUTHENTICITY
Laurent has always been driven by love and respect for the craft of French artisan baking and exists as a homage to the values of a village bakery. When you taste our food, you can know that every part of this – from the finest ingredients to time-honoured rituals of preparation are authentic.
PASSION, OPPORTUNITY AND MELBOURNE'S LOVE AFFAIR WITH FRENCH BAKING
In a market where many new food trends are increasingly here today and gone tomorrow, it's unusual for a food business to be celebrating 25 years of success. To find out more, I'm talking to Laurent Boillon, the man who started it all.
"When I first came to Australia, I was struck by the openness of the space, the clean air and thought almost immediately, and this was a great place to make good food. Baking was my craft and my love, but it was clear Australians back then really had no idea of traditional high-quality French baking. Still, I was confident that they would embrace this once they had a chance to experience it, and many had already done that on trips to France."
In 1993 Laurent opened his first boutique bakery at the Como Centre in South Yarra, which is still there today. Behind every man is an extraordinary woman, and right from their first vision, his Australian wife Julie was also deeply involved, especially in creating the unique ambience that has become our trademark.
Proof Bakehouse - Cake Shop Melbourne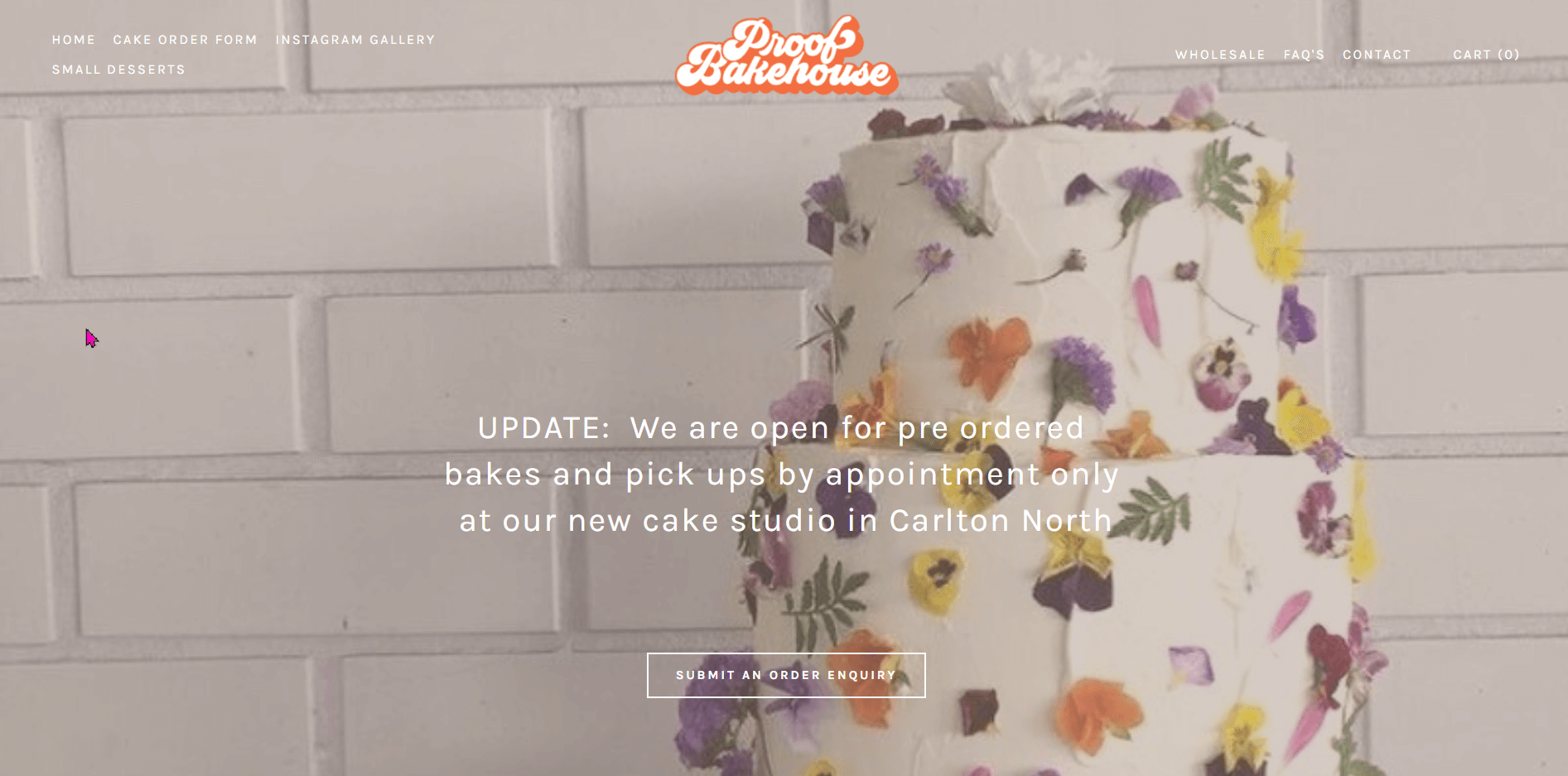 0401586611
Proof Bakehouse is a cake studio in Carlton North, Victoria. Offering fresh baked wholesale goods to cafes around Melbourne, to celebration cakes, both small and large. We make everything by hand and from scratch, with nothing artificial. 
We use fresh and locally sourced produce and all of our recipes are specifically designed to ensure our bakes have a great depth of flavour. Our eggs are free-range from the Mornington Peninsula, dairy from St David's dairy, Fitzroy and we use only the best Belgian Couverture chocolate. Trust us, you can taste the difference. Each bake is individually handcrafted with the utmost care and attention to detail.
We're here to make your cake dreams come to life!
Three Little Bakers - Cake Shop Melbourne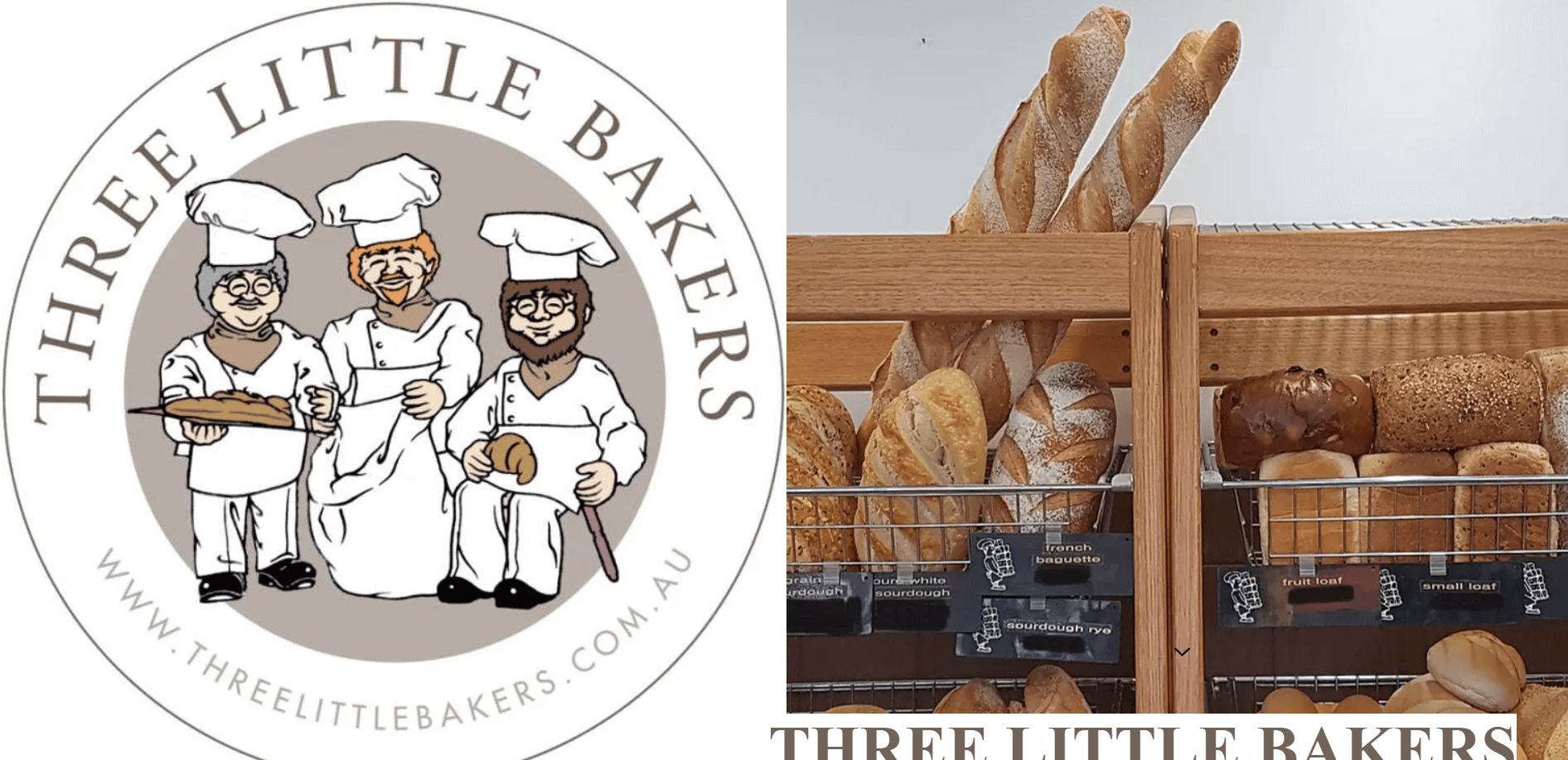 03 9569 8526
Welcome to Three Little Bakers
​Three Little Bakers is a small family business, where you can still experience the good old service with a smile and the products are all carefully hand made on the premises.
Drop-in and experience the warm welcome, great flavours and exceptional service at Three Little Bakers – we guarantee you'll be back for more! 
WHY DO WE DO IT
We do it because we like what we are doing. For us, job satisfaction is the comments we get from our customers as they walk into our bakery. 
You could say: Happiness is the smell of fresh bread coming straight from the oven, the flavour of the pie meat cooking on the stove, the aroma of the fresh cakes lingering in the room, a trace of spice from the fruit buns hanging in the air... The appreciation of our customers makes up for many hours of lost sleep, but there is no greater pleasure than the excitement in the eyes of the children when they discover the wide range of freshly baked goodies. 
Our Products
We are proud to be in a position to offer you products that are homemade by our qualified staff. Bert is sourcing all the ingredients from the best traders in the bakery business and makes them into the perfect goodies.​ Our meat for the pies has been carefully selected and consists of minced meat for our plain and flavoured pies, whereas the Bushman's Pie is made with chunky steak. ​All the vegetables and fruit for our sandwich bar comes directly from a local greengrocer.
We stock ProCal Milk for your convenience. All products are freshly made on the premises and baked daily.  And in case you were wondering, all the leftover bread goes either to a charity or to a farmer for his animals. 
Bakers Delight - Cake Shop Melbourne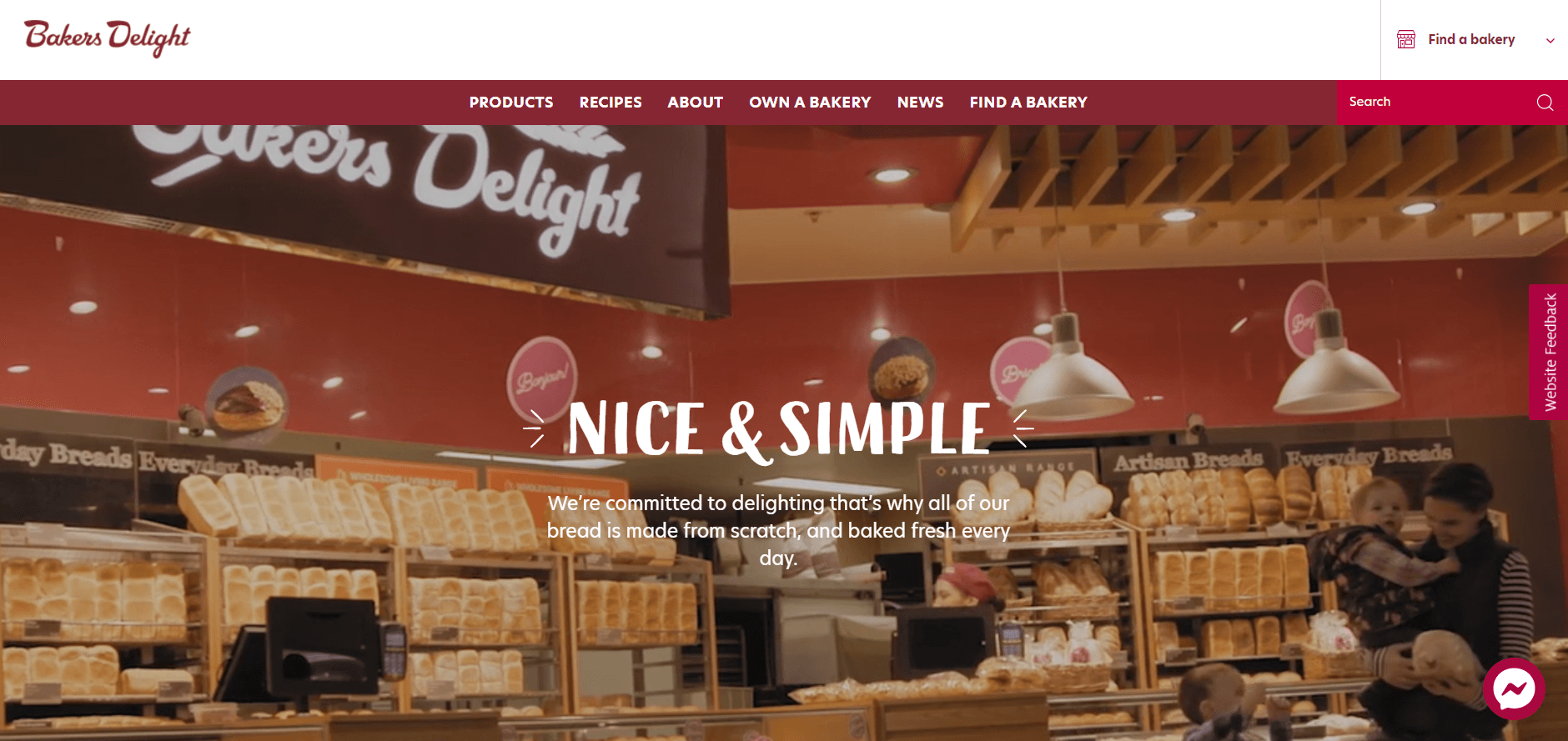 1800 325 325
The rise and rise of Bakers Delight
In 1980, Roger and Lesley Gillespie opened the first Bakers Delight in Hawthorn, Victoria. Since then, we've been delighting our customers every day with delicious, freshly baked bread. From our classic loaves to our artisanal sourdoughs, our bread is baked fresh every day using traditional recipes and real ingredients.
Still proudly family-owned and operated by joint CEOs Elise Gillespie & David Christie, Bakers Delight is now Australia's most successful bakery franchise and can be found in more than 700 locations across Australia, Canada, the USA and New Zealand.
ABOUT BAKERS DELIGHT
Since 1980, our bakers have been committed to ensuring every loaf, every roll and every bun is a delight to bake, a delight to eat and delivered through a delightful customer experience.
Bonbons Bakery - Cake Shop Melbourne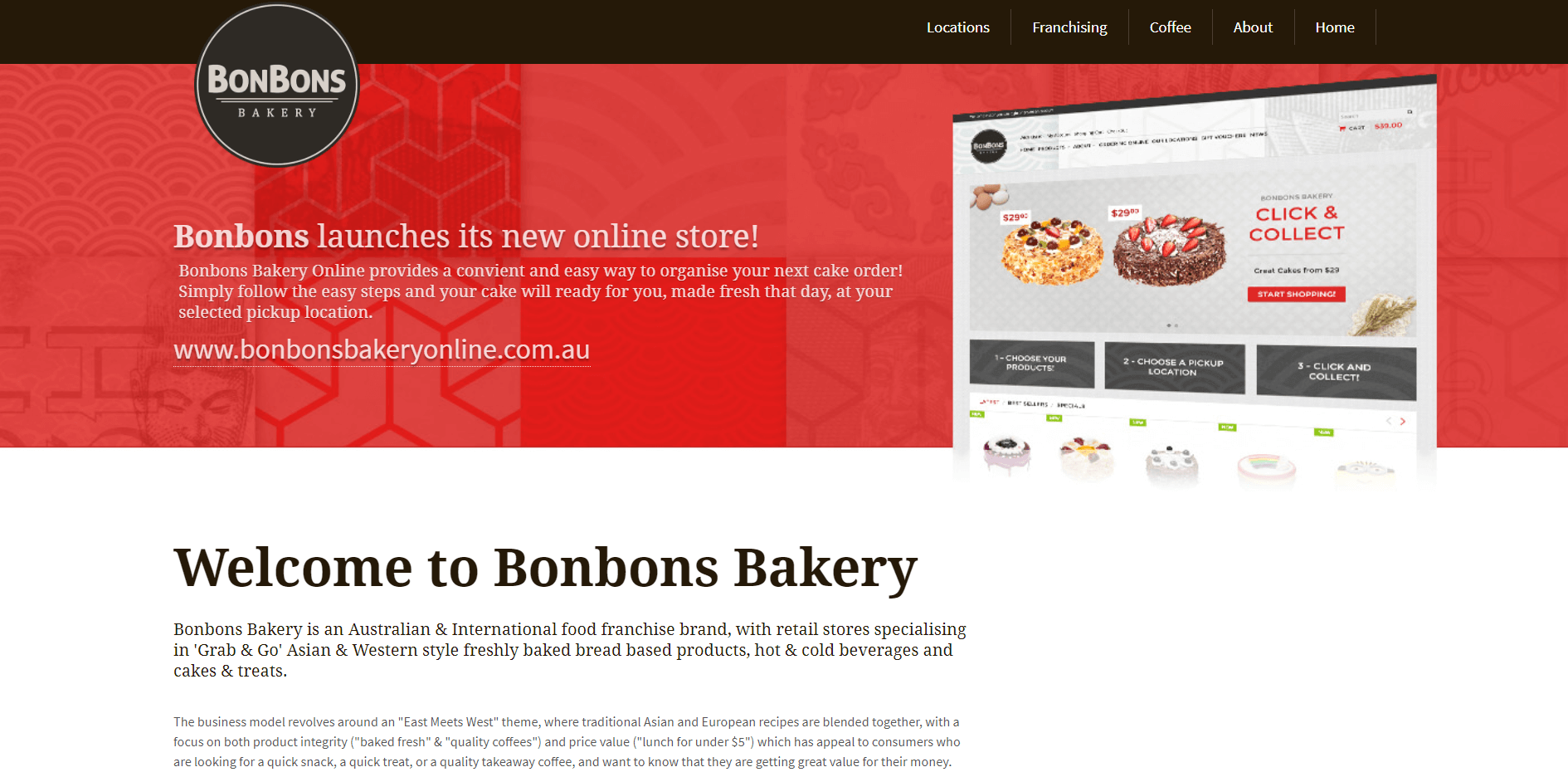 1300 305 805
Bonbons Bakery Online provides a convenient and easy way to organise your next cake order! Simply follow the easy steps, and your cake will ready for you, made fresh that day, at your selected pickup location.
Welcome to Bonbons Bakery
Bonbons Bakery is an Australian & International food franchise brand, with retail stores specialising in 'Grab & Go' Asian & Western style freshly baked bread-based products, hot & cold beverages and cakes & treats.
The business model revolves around an "East Meets West" theme, where traditional Asian and European recipes are blended together, with a focus on both product integrity ("baked fresh" & "quality coffees") and price value ("lunch for under $5") which has appeal to consumers who are looking for a quick snack, a quick treat, or a quality takeaway coffee, and want to know that they are getting great value for their money.
Our Ingredients
The Bonbons Bakery component sources all of its raw ingredients directly, with 99% being Australian made produce, and manufactures freshly made, home-style pieces of bread & cakes, baked fresh on premises every day. The Bonbons beverage component sources its own freshly roasted coffee blend, supporting fair trade growers of coffee beans, teas and produce.
Our Coffee
We don't just sell any coffee. We wanted to make sure that our coffee offer was at least as good as our bakery offer. That's why we are the first bakery in Australia to use the Bonn Coffee brand. Combining over 100 years of cafe experience, Bonn Coffee is a premium, high grade & exclusive 4 bean Arabica blend that creates a truly smooth & classic European taste - with just a dash of Robusta to finish the palate with strength & body. Best of all, Bonn is roasted fresh in Melbourne every week. This is a truly great coffee!
Cake Eclipse - Cake Shop Melbourne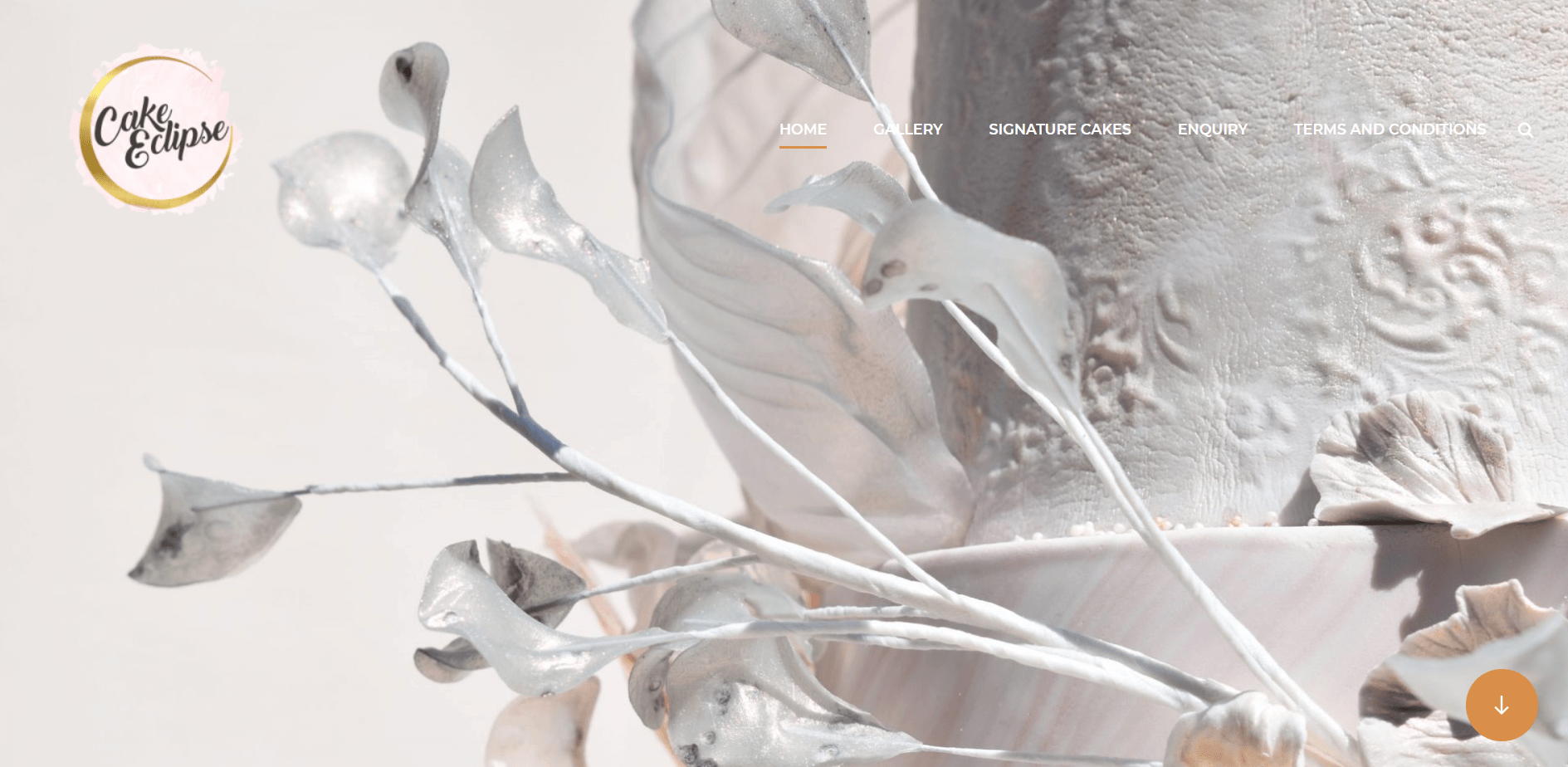 0438 082 661
Cake Mastery at its finest.
Cake Eclipse combines art and elegance that will take you on an indulgent journey you will never forget. That special day should resonate with you for a lifetime and our purpose is to ensure that your cake reflects those special moments not only on your special day but the memories that follow.
Amidst our years of experience, we have developed our signature recipes which use only the finest all natural ingredients ensuring that the taste will take you on a journey of it's own. Our custom designs are unique encompassing your individuality as a couple and ensuring your cake is personalized to your special day.
Casa Dolce Bakery - Cake Shop Melbourne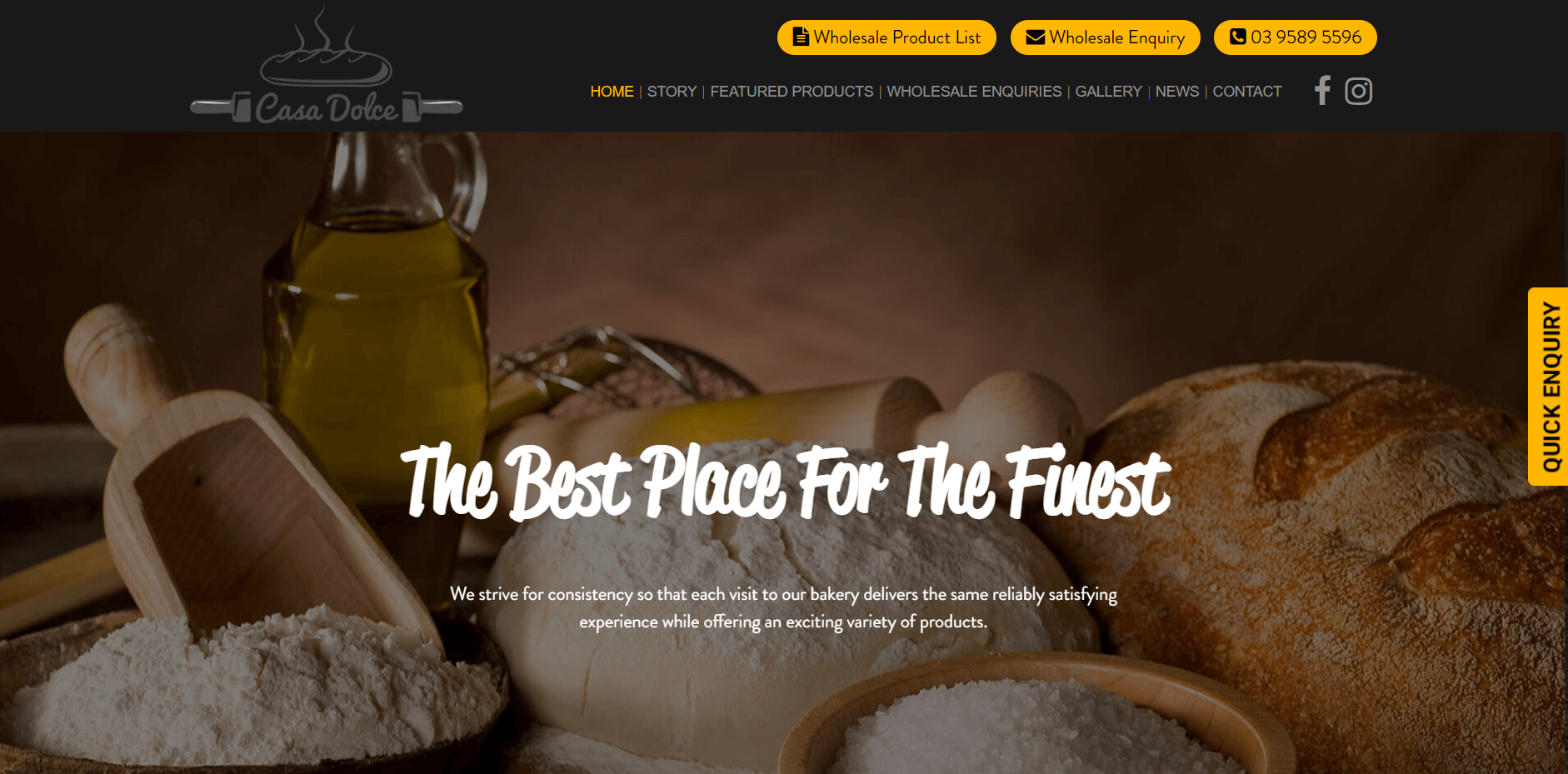 03 9589 5597
Fresh Wholesale Bakery Melbourne
Nothing beats the taste of freshly baked bread. At Casa Dolce, we are artisan bread wholesalers and professional bakers. From soft and buttery brioche, flavoursome rye loaves, to traditional white bread, all our Melbourne wholesale bakery-quality products are available to order in bulk.
Traditions are essential at our bakery. The Casa Dolce family have been using recipes that have been passed down from generation to generation.
Looking For A Reliable Wholesale Bread Supplier in Melbourne?
We make wholesale bread ordering easy. From ordering, invoicing to delivery, our friendly team can help you with everything you need regarding our selection of tasty wholesale treats. Wherever you are in Melbourne, we'll bring our freshly baked bread to you. So, if you are looking for a reliable bread supplier in Melbourne that takes care of its clients, get in touch with us today.
Call our wholesale bakery now on (03) 9589 5596 to bulk buy our variety of delicious baked goods. You can also send us an inquiry by emailing info@casadolcebakery.com.au. Make your fresh dreams come true at Casa Dolce!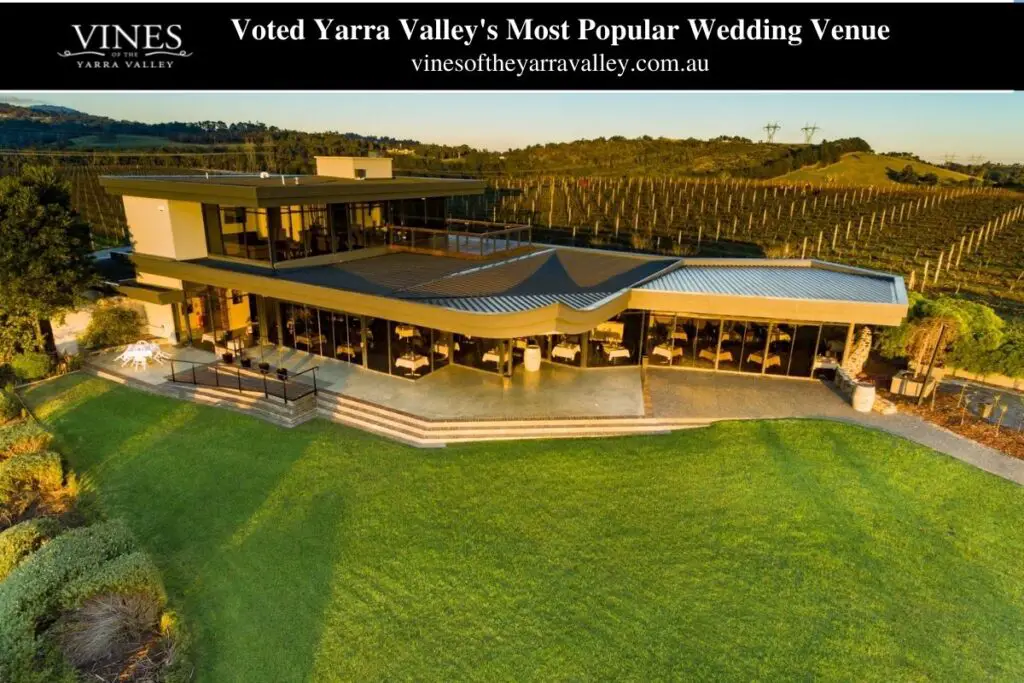 Clancy's Bakehouse - Cake Shop Melbourne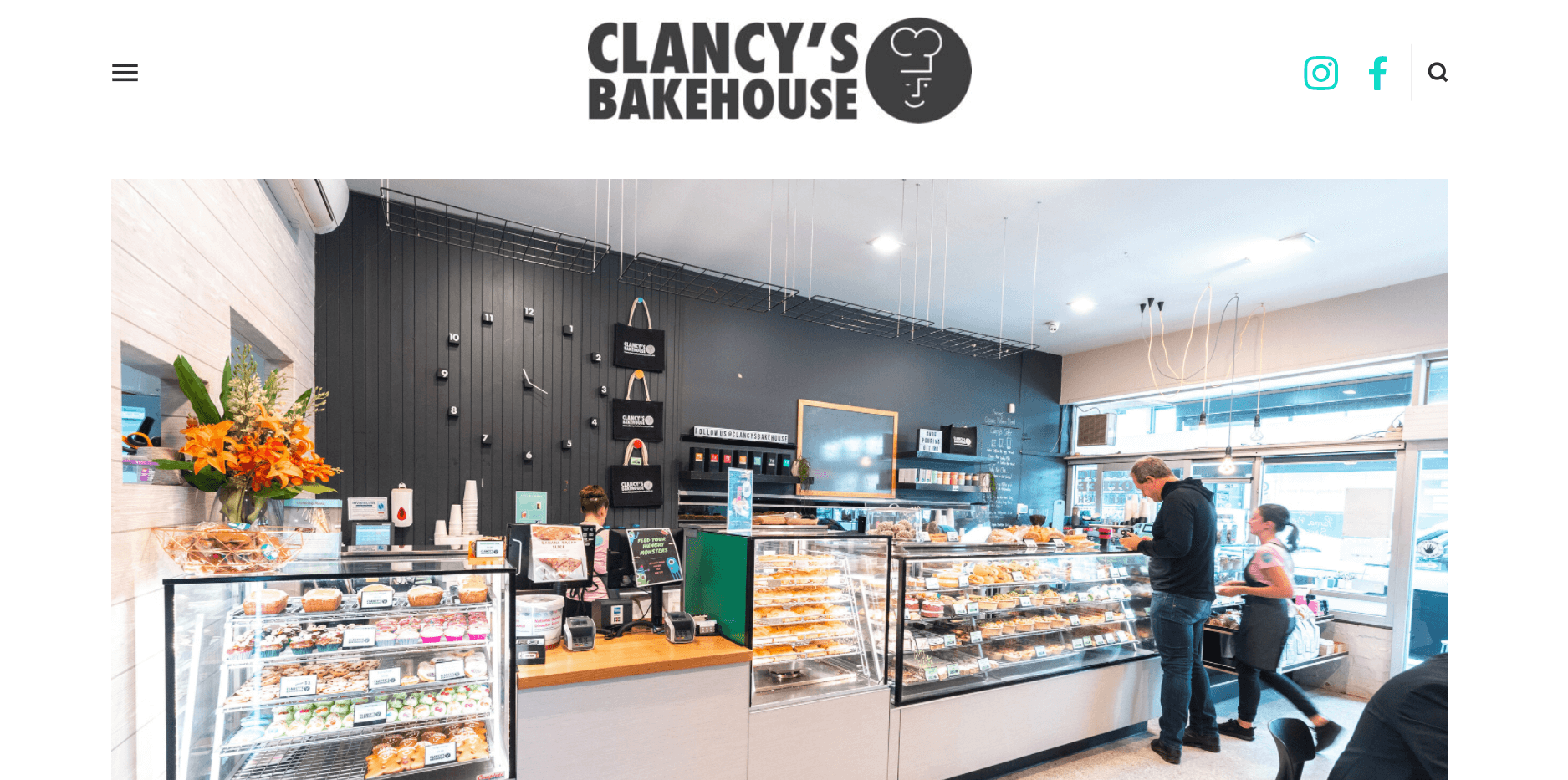 03 9571 0818
Clancy's has a great range of pies, quiches, and really great tea, coffees and a huge range of cakes selection. Warm cosy seating inside and outside. A must for any cake lovers.
We are a small family-owned Bakehouse located in the heart of East Malvern and have served the local community and surrounding suburbs for over 15 years.
Catering
We love to cater to! We cater for all occasions, from family dinners to birthdays, anniversaries, work or corporate functions big and small, funerals and much more. Whether you are catering for a small group or for a large gathering, we offer a broad range of products suitable for most celebrations. You can locate our menu in the products tab or contact us by enquiring below.
Products
From cakes to pies, to salads to our award-winning sourdough bread, there is a little something for everyone at Clancy's. We pride ourselves on producing only the best quality food and source locally wherever possible to ensure we keep supporting small businesses. We also cater to our four-legged friends too by offering high quality and gourmet treats from K9 Katering. 
Our Coffee
We partner with Ottimo Coffee, a local specialty coffee roaster dedicated to roasting, brewing and providing the best in coffee and tea to businesses around Australia since 2007. Our in house blend is the Malvern Blend which has become a staple in the East Malvern community.
Cakes of Melbourne - Cake Shop Melbourne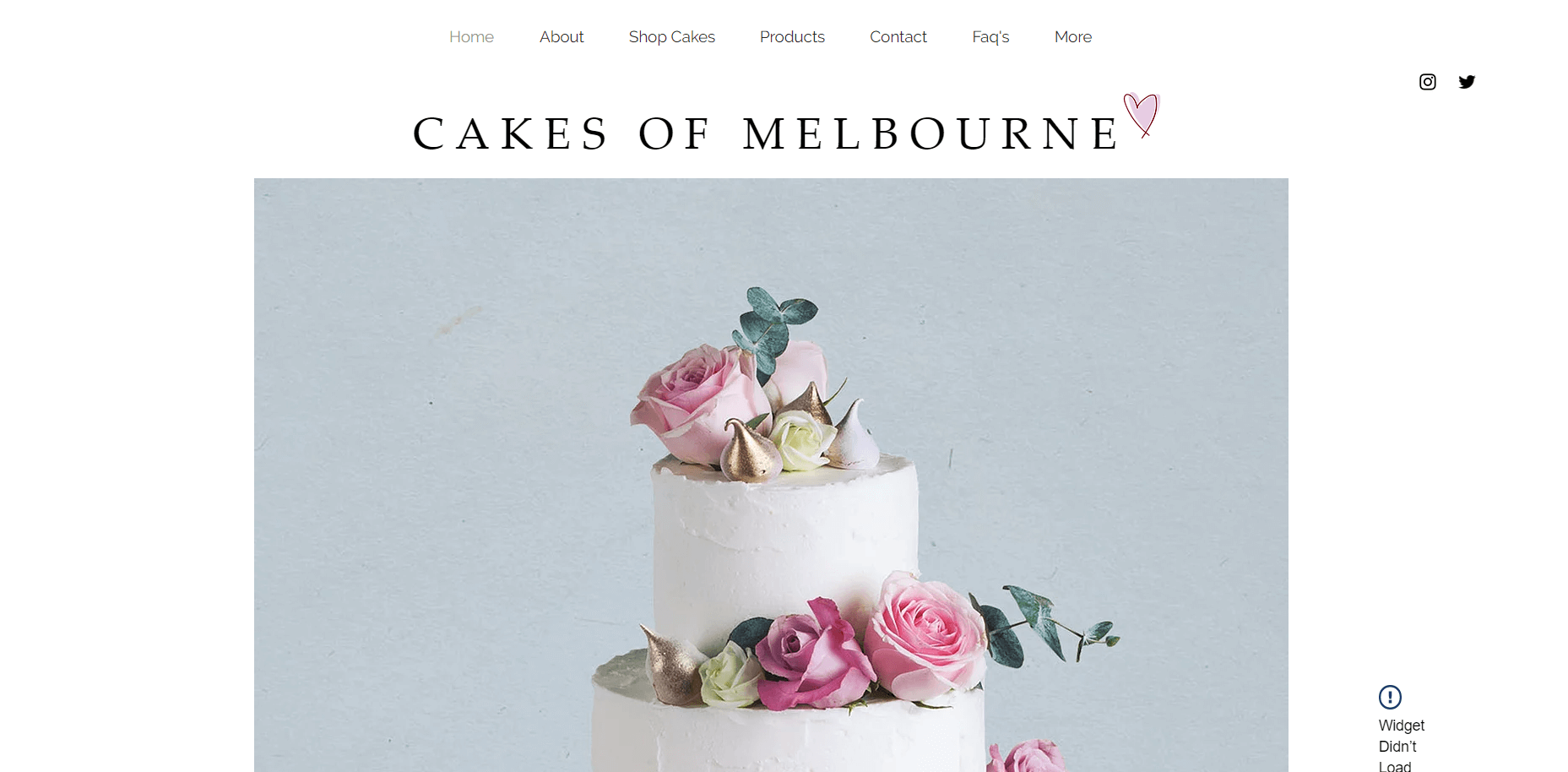 0408 911 671
Here is a small selection of cakes to help inspire you. You can choose your flavours, colours and styles. All cakes are custom made to order, and prices vary according to the many options available. Sizes come in 10cm (4"), 15cm (6"), 20cm (8") or 25cm (10") diameter. Cakes can be ordered with 1, 2 or 3 tiers serving an intimate 8 dessert cake portions or as many as 114 wedding cake portions. Please use the contact page to find out more.
Offering you the finest of cakes and sweet bakes both in beauty and taste for your next celebration or event. I am an accredited Food Safety Supervisor and my licenced registered kitchen at home in Brighton, Victoria, is where I put all my love into creating these show-stopping treats, using top quality products and creating textures and tastes that are hard to beat.
My cakes are freshly baked, layered, filled, swirled, piped, drizzled, and then I have fun decorating using my own creativity. No two cakes are ever the same. I love trying new recipes and techniques, and there's little I won't do in search of baking perfection. I also am happy to bake to your dietary requirements - gluten-free, dairy-free, halal and vegan.  If there is anything special that you need, just let me know - I will do my very best to make it happen for you.
Just sit back and relax and let me create your dream celebration cakes and sweet bakes. I pride myself on creating the very best for you all the time, every time…
AB FAB Cakes - Cake Shop Melbourne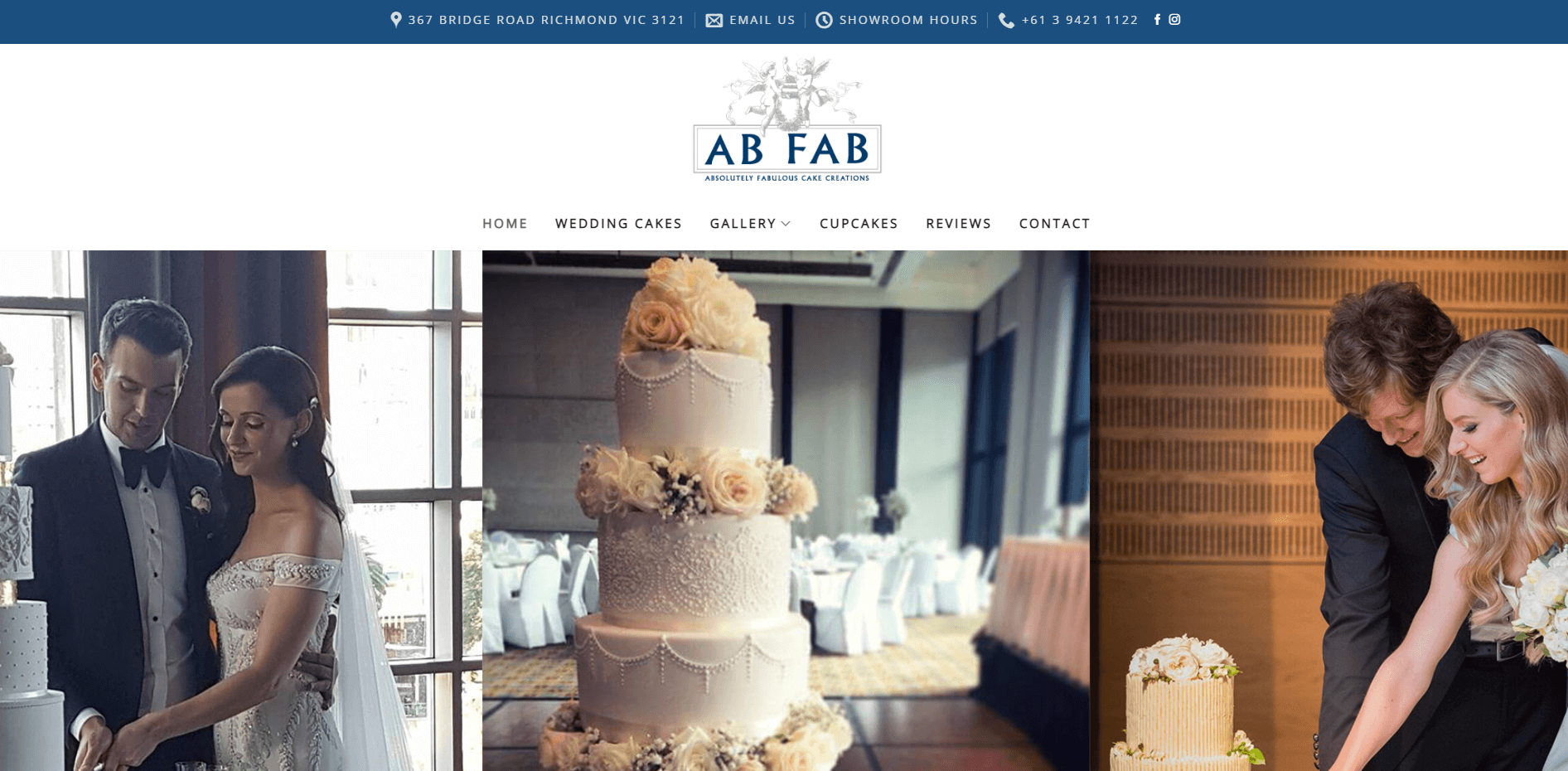 03 9421 1121
We have built a reputation in Melbourne for creating the most beautiful and delicious cakes for weddings, birthdays, christenings, corporate events but we also make cupcakes and novelty cakes for any special occasion. Our consultative approach from initial concepts right through to the delivery or collection of your order means that we work with you each step of the way.
We are also one of Melbourne's most experienced cake shops, with our cake decorators being some of the most qualified and sought after in the cake industry. So not only will you be getting a cake that guaranteed to impress, you'll be getting a cake created by some of the best cake artisans in the business.
ABOUT AB FAB CAKES
AB FAB cakes is an award-winning business that has a passion for creating delicious and stunning celebration cakes.
Our Showroom in Richmond has a display of a variety of cakes, including christening, birthday, novelty, cupcakes, wedding and anniversary cakes. All of which can be tailored to suit your theme and budget, or alternatively, show us your dream cake and we will bring it to life. All cakes are made fresh on the premises and we take great pleasure and care being involved. From the initial consultation right through to the baking, decorating and delivery or collection of your order.
To keep you stress-free, our friendly consultants ensure the planning of your cake is a fun and enjoyable experience. Call us for a free consultation and enjoy sampling our famous mud cakes. We're here to make sure your celebration cake is nothing short of absolutely fabulous.
Europa Continental Cafe - Cake Shop Melbourne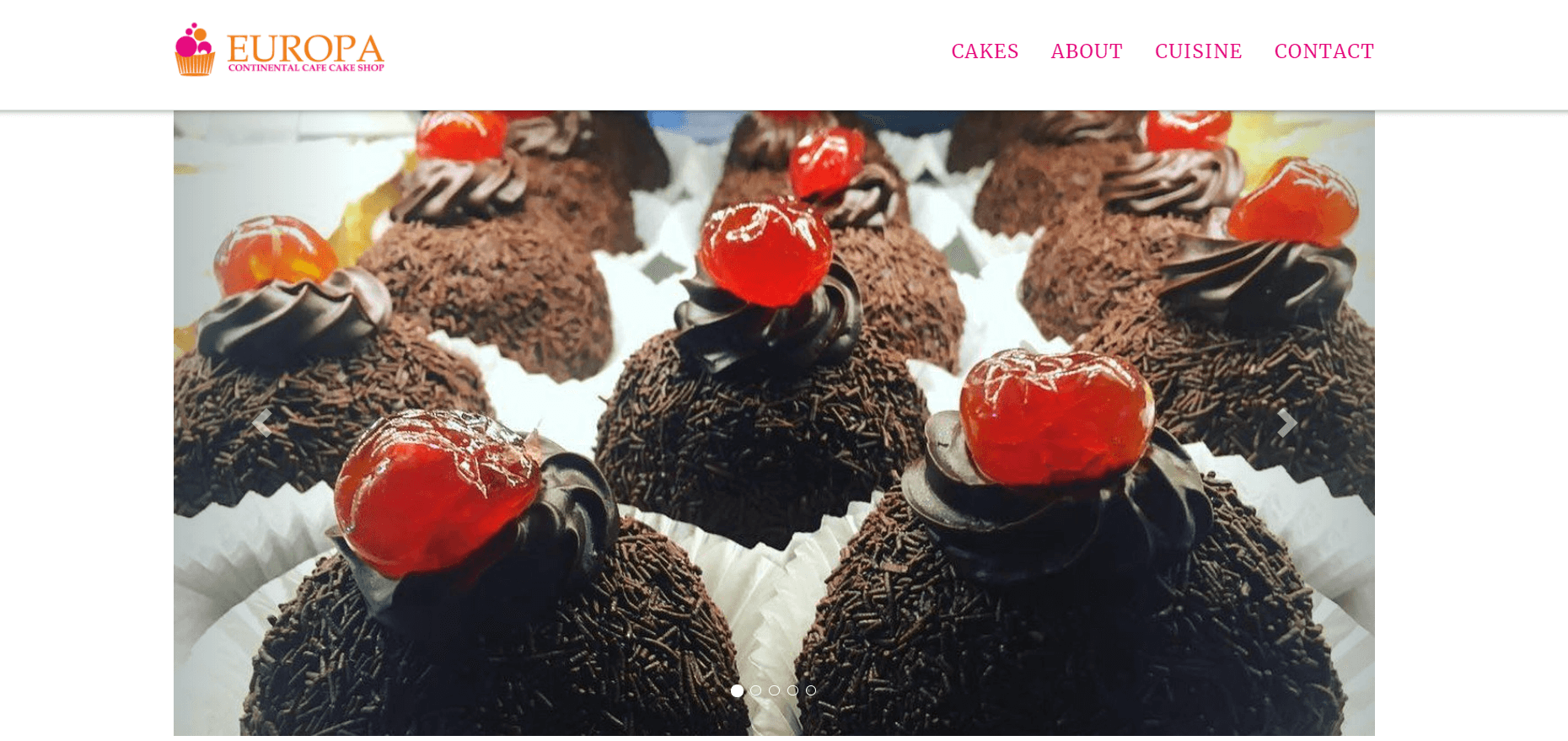 03 9041 4417
We specialise in making delicious Polish & European cakes and desserts, using the highest quality ingredients.
All of our cakes and meals are cooked on-site and adhere to the highest standard of food presentation and menu creation. Our dedicated baker and cooking team are always working at creating traditional favourites as well as new recipes. We are happy to provide you with catering and can do special orders for cakes and meals. Our venue is available for you to use for your next function and will offer a warm, welcoming atmosphere for you and your guests. We provide the menu of your choice and attentive service for these occasions.
About
Our family-run shop, Europa Carnegie, opened its doors in 2012. Owner and baker Ryszard Janczewski formerly owned the hugely successful Europa Cakeshop in Acland Street, St.Kilda, where he mastered his trade over a period of 15 years. We use the finest quality preservative-free ingredients to make a delicious and wide variety of fresh desserts, bread, and bagels, as well as traditional Polish cuisine.
Experienced staff provide friendly service, and we offer vegetarian and gluten-free options. The shop is open 7 days a week till late and is fully licensed. Our Polish style cheesecake featured on SBS programme Food Safari. In it, baker Ryszard shows award-winning food and cooking author Maeve O'Meara how to make one of our most popular favourite cakes.
Atomic Cakes - Cake Shop Melbourne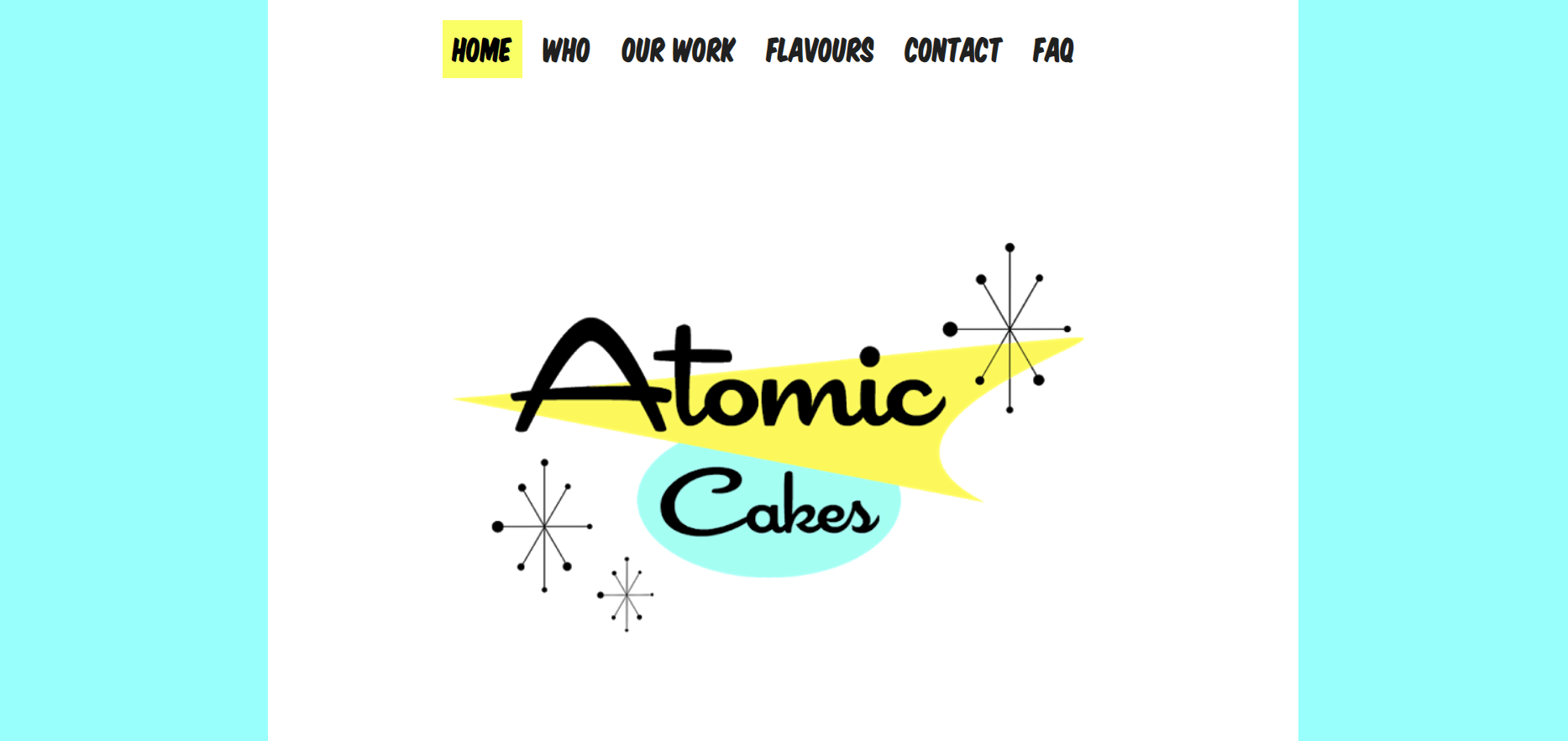 (03) 9528 3520
Who are Atomic Cakes?
For the sweet tooth in your life, nothing says "I love you" like a cake sculpted to look like a stack of squishy blueberry pancakes, right? That's the kind of one-off, customised, sculpted cakes you'll find at the brand spanking Atomic Cakes, the brainchild of Gavin Walker (ex-Cake Palette in Albert Park), a man as uniquely decorated as his cakes.
With his partner Sophia, they've set up a gorgeous mid-century cake studio, complete with a vintage TV and retro lounge where you can sit and browse the 'How can that be a cake?'
Muffin Break - Cake Shop Melbourne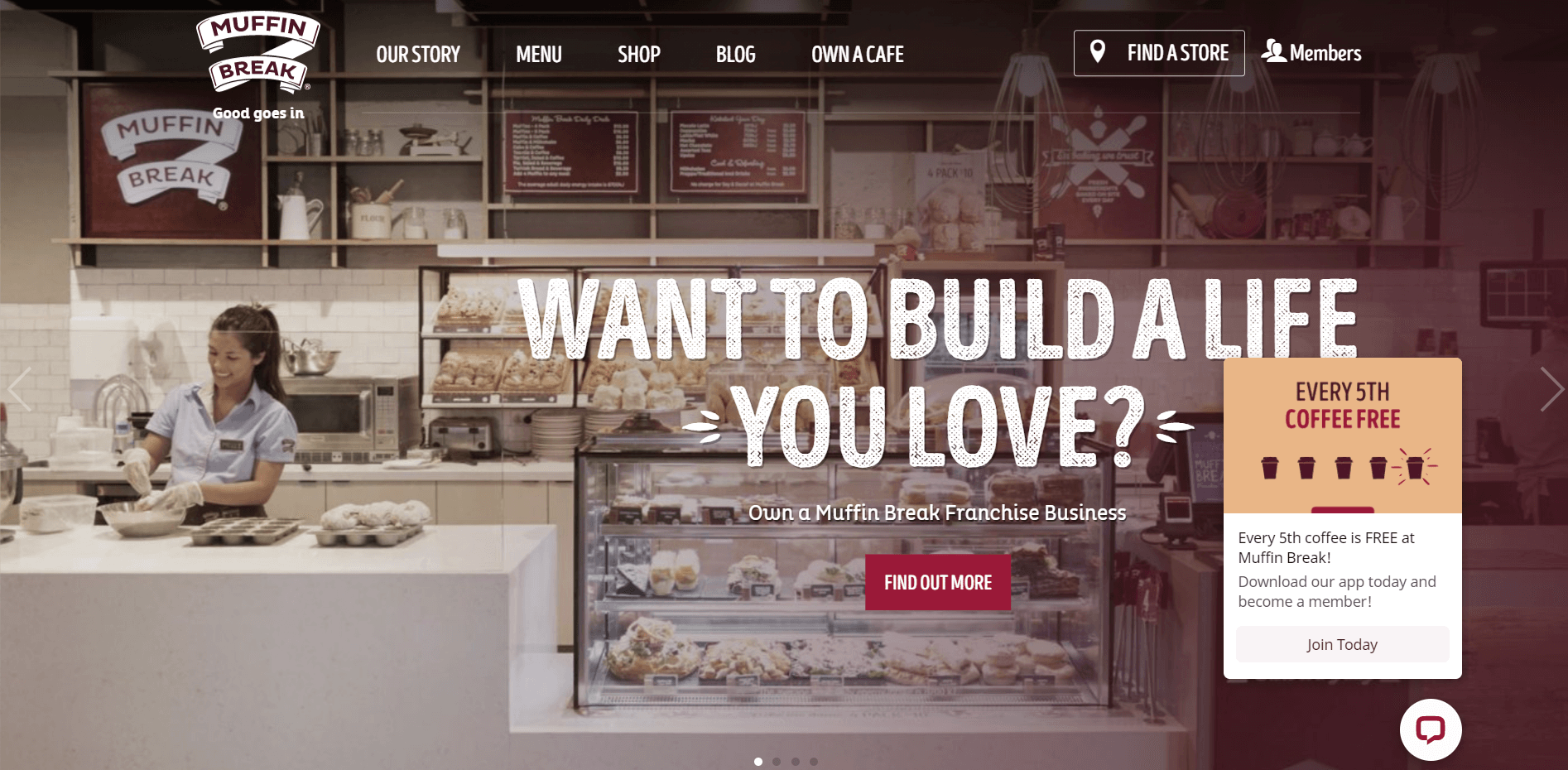 03 9569 0044
Nothing beats freshly baked food or coffee made using the freshest beans. That's why every Muffin Break has its own kitchen, baking throughout the day, so everything we serve is as good as it can be.
HAPPINESS IS HANDMADE
Good Ingredients
At Muffin Break, we're all about fresh and always have been. We work hard to carefully select and source the freshest ingredients and the finest coffee beans, giving you all the more reason to enjoy every last mouthful and every last drop.
Good Products
We bake daily in all of our stores and freshly grind your coffee to order. Our kitchens may be pocket-size, but they're expertly designed, giving us the capacity to hand make all of your favourites and something a little special each and every day.
Good People
Our bakers are hard at work from 4 am daily, ensuring freshly baked muffins are out of the oven before you arrive as well as preparing other savoury delights such as our classic bacon and egg roll and famous handmade carrot cake.
We're a family-owned and operated business. Each of our stores is locally owned and operated by our franchisees who are proud of the communities they serve and love nothing more than to see you leave with a smile on your face.
The Muffin Break Story
From humble beginnings, we now have over 210 stores in Australia. You'll find us predominantly in shopping centres, but we continue to innovate and evolve into other locations such as airports, train stations as well as children's play centres more recently, through our licensed partnership with Crocs Playcentres.
Our overseas footprint also continues to expand with bakery-cafes in New Zealand and the United Kingdom, too, taking our total store count over 300 internationally.
Dolce Fantasia - Cake Shop Melbourne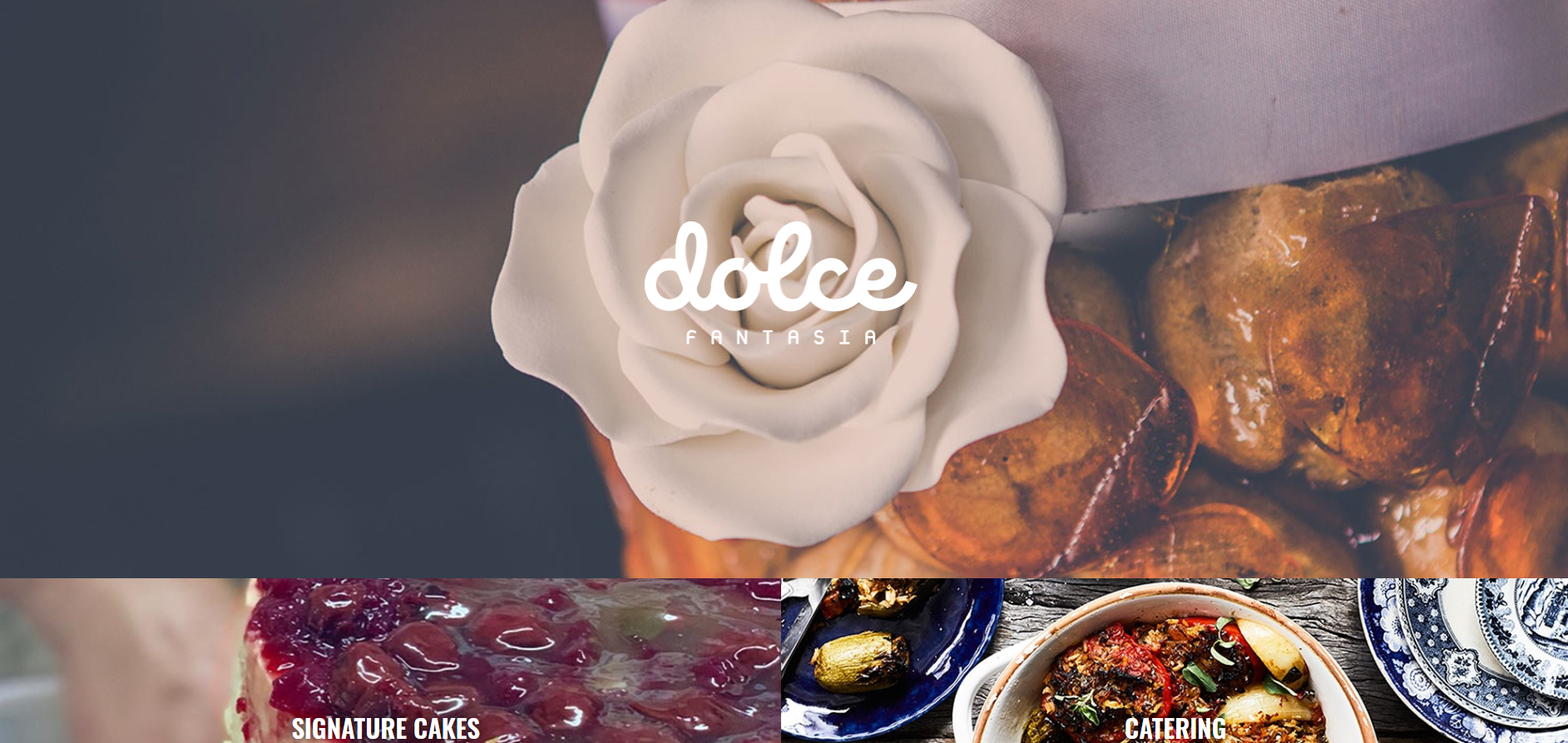 03 9562 6744
When we welcome you to our shop, we want you to feel at home. To enjoy a beautiful cup of coffee and a piece of cake. To be transported back in time to a particular memory by a flavour you haven't tasted for years. To have trust that we will always prioritise our relationship and never try to upsell you. Because nothing is more important to us than you – our customers.
CAKES
At Dolce, we have a range of beautiful cakes that we bake daily on-site using quality ingredients and readily available in-store for purchase.
We offer an assortment of specialty cakes for all occasions. Our selection ranges from a "custom" cake to help you celebrate special life moments. Or have one of our "signature" cakes that have you coming back for more or simply something "petite" that will satisfy your want for something sweet.
Our celebration cakes are made to order. We highly recommend placing cake orders for at least 48 hours in advance to avoid disappointment.
Frequently Asked Questions
Gluten is a protein and is found in all standard flours used for cake making. It gives cakes their structure and moist texture. Without gluten, cakes are drier, crumbly and have a shorter shelf life, but there are several ways you can use to try and counter this.
The key to a great gluten-free cake is experimentation. Trying new flours such as rice, tapioca or potato are great ways to add texture to your cakes in the absence of gluten. There is plenty of gluten-free self-raising and plain flours available on the market, which will help you make great gluten-free cakes. Or, if you want to take the guesswork out of it, we've done the hard work for you and have loads of cake recipes for you to try. 
Please keep your buttercream confection refrigerated until 20 mins prior to cutting. Your cake should be cut with a hot knife to ensure perfect slices.
Baking powder and baking soda help a cake rise. They increase the amount of air bubbles in the batter in addition to the air that's incorporated while mixing. Though they have the same job, they should NEVER be substituted 1 to 1.
Baking powder: When it interacts with heat and moisture, baking powder releases carbon dioxide bubbles, making batters and doughs lighter. Baking powder works twice during baking: firstly, during mixing and then in the oven.
Baking soda: Baking soda also creates bubbles during baking and helps a dough or batter rise. For it to work as a leavening agent, however, there needs to be enough acidity in the mixture, such as milk, buttermilk, lemon juice or yogurt.