A far cry from the traditional white slab, wedding cake design of late has become an adventure in creativity and originality. In 2016 we witnessed a small niche of Sydney's best cake designers serve up the most creative wedding cakes we have ever seen, helping our couples to represent their personalities and wedding themes. From 10-tier monsters to golden beauties, more and more couples want their cakes to be a feature at the reception, to wow their guests and create a lasting impression.
View our gallery of some of the most gorgeous wedding cakes Melbourne has ever seen! Designed to provide you with ideas and inspiration for your special day. You are certainly not limited to what you see on our site, you can choose between modern wedding cakes, vintage wedding cakes, classic wedding cakes and more! What about flavour? Chocolate wedding cakes are the most popular but we have many flavours such as red velvet, caramel mud, marble mud & more! Bring us your inspiration and incorporate elements of your wedding to design a cake that is unique to you! Up to 4 weeks notice can be required for some cakes.
A wedding cake no longer has to be a big fondant-filled spectacular – there's a trend towards pared-back "naked" cakes, as well as the unconventional: think dessert stations and cheese towers. There are even gluten-free and vegan options that can have a blockbuster effect at the reception. Here are Melbourne dessert-creators that can make something as memorable as your walk down the aisle.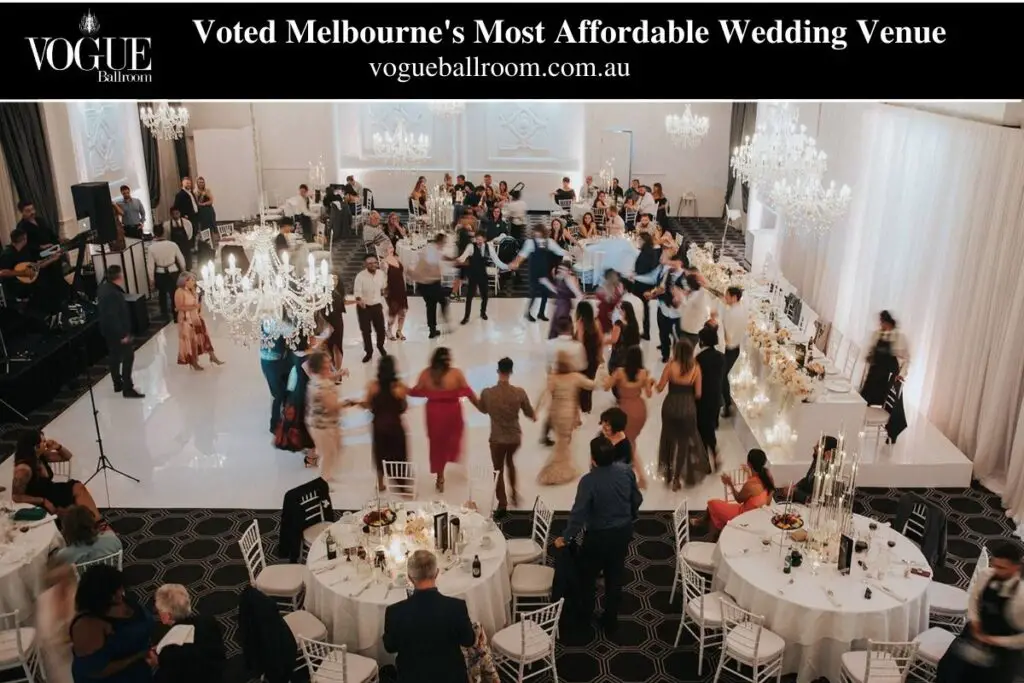 Add a header to begin generating the table of contents
Vanilla Lounge Oakleigh Café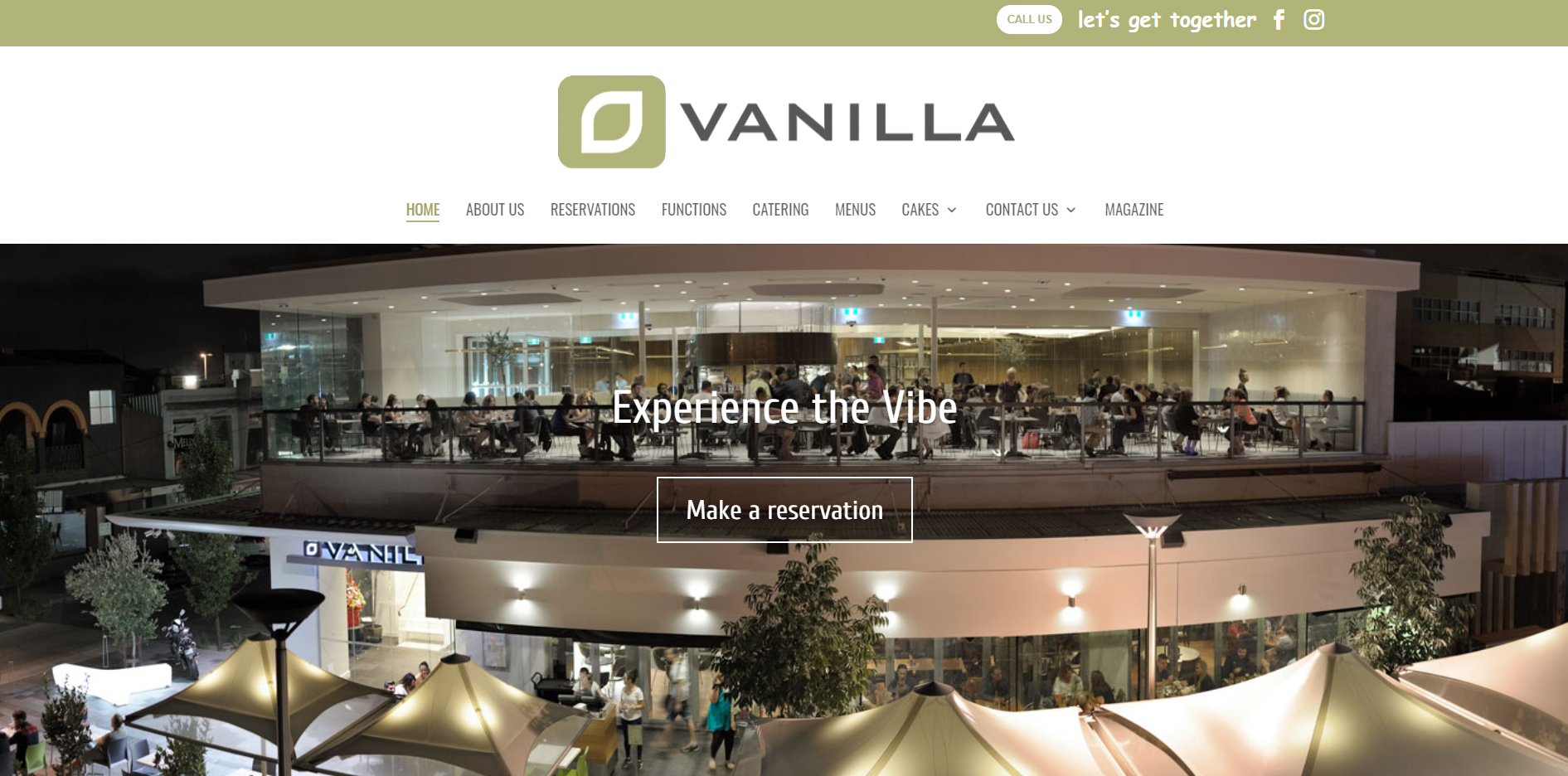 03 9568 3358
Welcome to Eaton Mall, a hidden gem located in the heart of multicultural Oakleigh.
Amongst the hustle and bustle of this amazing hub are Vanilla Lounge. In August 2008, we opened our doors and our hearts to the community and everyone gave their love back. Being a coffee and dining lounge, Vanilla has something for everyone. It is a family place, a meeting place, a place where you can come and experience a unique European vibe right here in Melbourne.
The family behind Vanilla have been innovators and pioneers in the hospitality industry for over 45 years. With the opening of Vanilla Lounge, Oakleigh, saw a new dining culture emerge. What is particularly exciting for Melbourne is that it now boasts another leading patisserie that truly celebrates the greatest qualities of its cosmopolitan heritage. Vanilla was praised as one of the Top 10 Patisseries in The Age Good Café Guide 2012.
We are committed to enhancing our patron's experience by providing our boutique coffee brand, Dukes, our extraordinary music acts on Thursday nights, our extensive menu made with local and fresh ingredients and without preservatives or additives, our world-class standard of cakes and biscuits and our latest venture, Vanilla Upstairs which has amazing pan-Mediterranean cuisine and invites people to come together and share in the simple pleasures.
CATERING FOR EVERY OCCASION
Enjoy your favourite food with Vanilla's catering service bringing you solutions for any occasion or event:
Corporate

catering for all-day meetings, breakfasts, lunches, and teas, workshops, presentations, conferences, seminars, functions and celebrations, and other business occasions including film sets and outdoor events.

Private functions

for social occasions like birthday parties, milestones, engagements, pre-wedding luncheons, baby showers, anniversaries, christenings, celebrations, and events.

Community occasions

for social clubs and organisations, aged care facilities and retirement villages, non-profit events, fundraisers, awards and galas, and the arts, including photoshoots and film sets.
Our friendly team can help you tailor your order to suit dietary and budget requirements. Don't have time to spare? Simply tell us about your occasion and we will do the rest. You can arrange to collect your order or you can have it delivered to you.
Vanilla Menus
NO ADDED PRESERVATIVES, MSG, FLAVOURS OR COLOURS

FREE RANGE HALAL & AUSTRALIAN MEATS

AUSTRALIAN SEAFOOD

WE ONLY USE LOCAL & FRESH PRODUCE

IMPORTED GREEK OLIVE OIL & FETA CHEESE

ONLY THE FRESHEST FOOD MADE ON THE PREMISES
Vanilla's Cakes
Baked daily with the finest ingredients
Our sweet treats are made on-site with the best ingredients; from traditional Greek biscuits and specialties to popular classics, signature treats, whole cakes, and celebration cakes. We invite you to browse the galleries below. You can enjoy our cakes at Vanilla, or you can purchase them over the counter take away – the perfect treat when you visit family and friends or even at work! If you are after a celebration cake, our experienced cake consultants will be thrilled to help.
Functions
Vanilla Upstairs is the Perfect Place for Your Event! From birthday parties, Christenings and high teas, through to Christmas parties or corporate functions, presentations, product launches and other events, Vanilla Upstairs can cater for small or large groups in a classy and sophisticated space.
Whether you're celebrating a family night out or a milestone, we can design and tailor a package to suit your requirements and budget.
The Brass Room
A sophisticated dining area for all seasons. Enclosed with our feature wine rack, a fireplace, American oak panelling and under a canopy of brass sails, this dining lounge is perfect for birthdays, corporate meetings, get-togethers, communions, christenings, engagements or work functions.
Depending on the time, date or size of the booking, you may enjoy it all for yourselves or with others.
The Terrace
A perfect alfresco dining area. Weatherproof and filled with natural light from our custom-designed skylights and glass balustrades, this dining area provides patrons with a space to enjoy the ambience of an original and bespoke design that incorporates a panoramic view of the sky.
Depending on the time, date or size of the booking, you may enjoy it all for yourselves or with others.
"Calling the crowds that gather in Eaton Mall, Vanilla Lounge in Oakleigh is a popular family-run venue specialising in Mediterranean fare and mouth-watering cakes. Boasting a large alfresco area to observe the shoppers in action, this ever-bustling venue is well renowned for its generous community spirit and warm welcome.
With an extensive selection of Mediterranean and Greek fare on offer, Vanilla Lounge dishes out an array of delicious options like warm pan-fried sweet chilli calamari with homemade dressing, as well as lamb souvlaki with salad, chips, tzatziki and pita bread.
For those looking to linger, pair a choice from the well-crafted wine list with the meat platter for two, or indulge with one of Vanilla Lounge's specialty desserts, made daily on-site by talented pastry chefs."
Don't Tell Charles - Wedding Cake Melbourne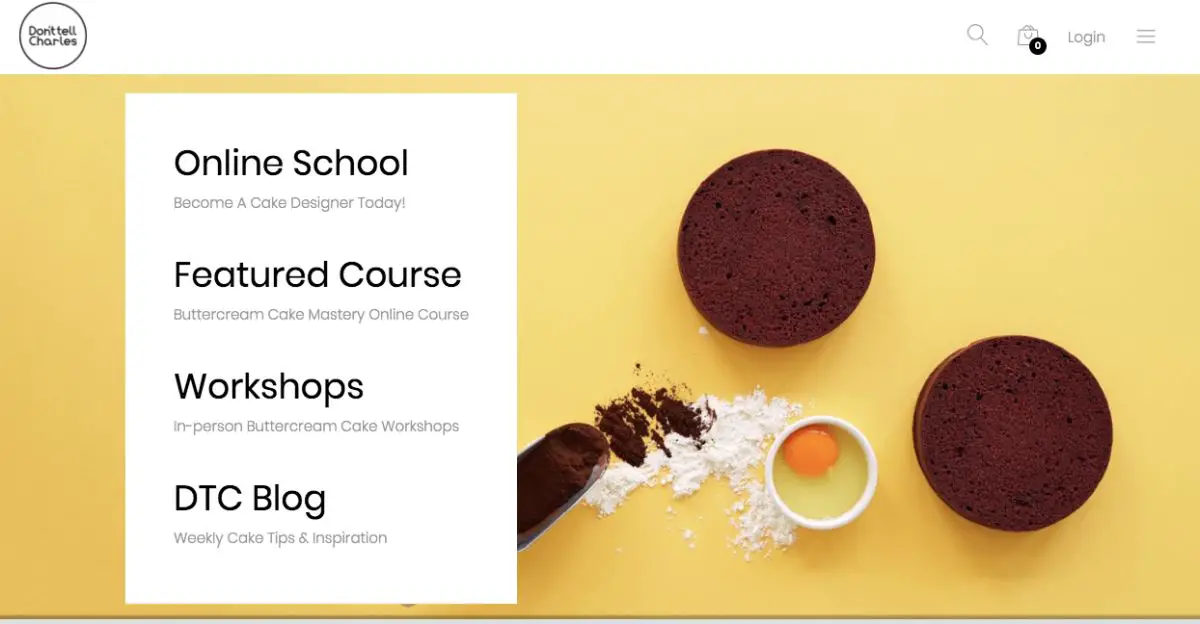 donttellcharles.com.au
439528525
Don't Tell Charles is a modern designer cake school and studio in Kensington, Victoria. It's never just cakes for us, as we're known for our avant-garde and impactful designs. We are driven by a passion for design in all of its forms, including architecture, interior design, fine art, food, and fashion. Our work aims to upend the status quo. We want to explore and push the lines that separate one design field from another. Our students are more than just bakers. They work as cake designers. They are creative people.
 COCO Cakes - Wedding Cakes Melbourne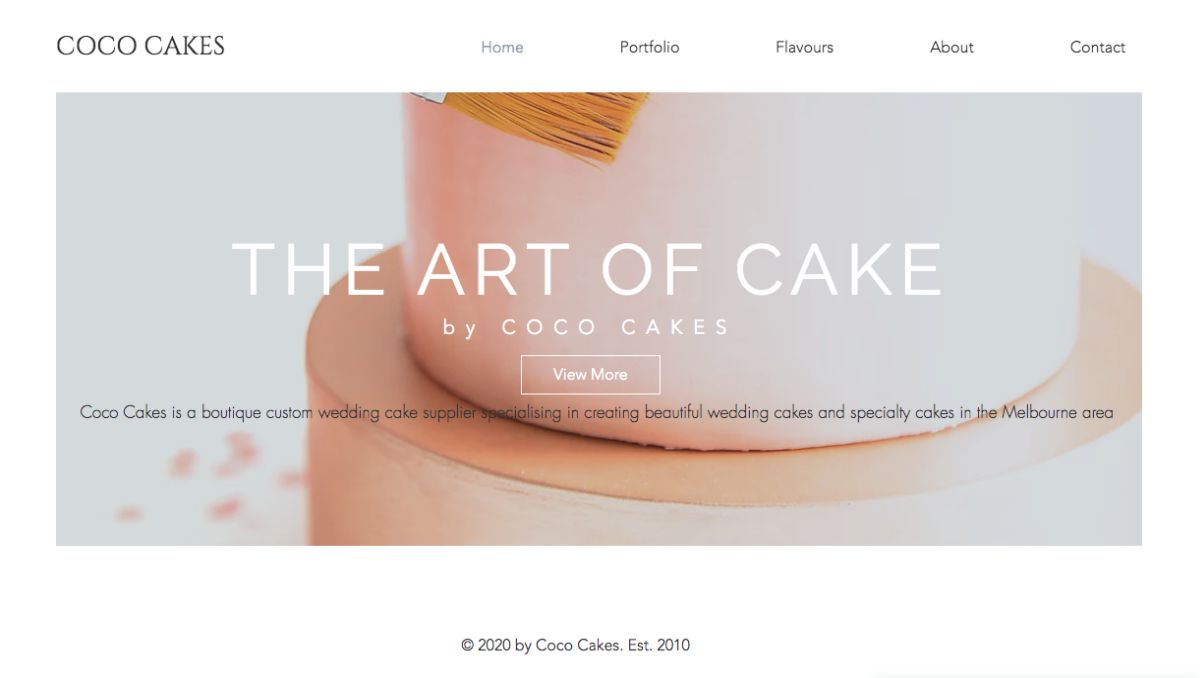 cococakes.com.au
433561090
Coco Cakes has established a reputation as one of Melbourne's most premium cake designers due to our attention to detail and impeccable quality. Our designs have been featured in the media and press due to our creativity and technical ability. We make certain that our cakes taste and look fantastic.
Cupcake Occasion - Wedding Cakes Melbourne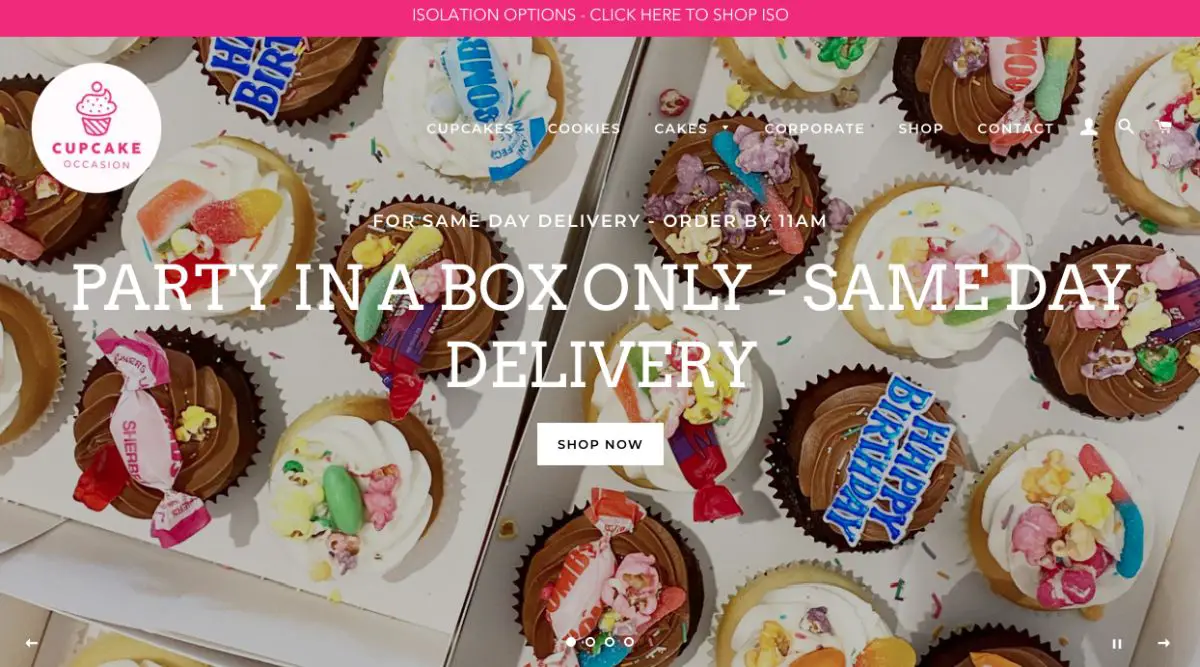 cupcakeoccasion.com.au
403213199
Cupcake Party Melbourne specialises in custom made cupcakes and cookies for corporate events and special occasions such as weddings  birthday parties, christenings, baby showers, engagements parties, hens parties and more. We can accommodate anything from 24 cupcakes/cookies to 10,000 cupcakes/cookies.
Every occasion is worthy of a cake. We make custom cakes for birthdays, weddings, anniversaries, corporate events, and other occasions.
Art You Can Eat - Wedding Cake Melbourne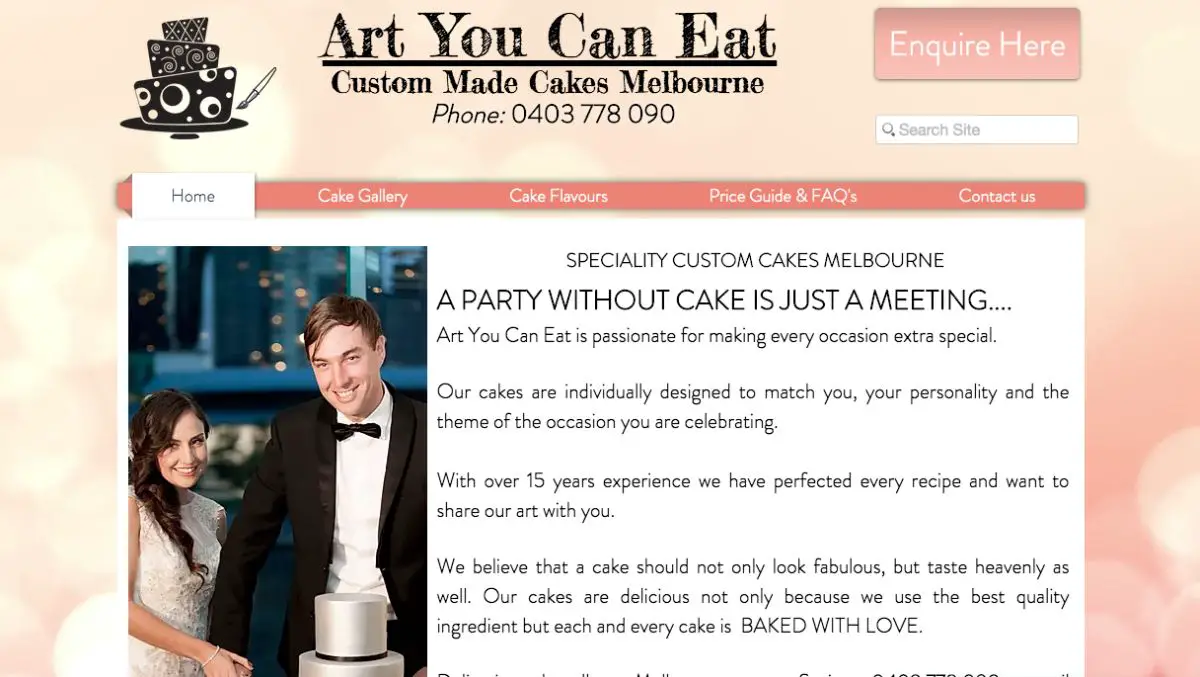 artyoucaneat.com.au
403778090
Art You Can Eat is dedicated to making every occasion memorable. Our cakes are custom-made to fit you, your personality, and the theme of the occasion you're celebrating. We have perfected every recipe over the course of 15 years of experience and want to share our art with you.
We believe that a cake should not only look beautiful but also taste divine. Our cakes are delicious not only because we use high-quality ingredients, but also because each cake is BAKED WITH LOVE.
All of our cakes are baked fresh in our own kitchen for each order. Unlike many cake decorators who use pre-packaged cake mixes, WE ONLY USE FRESH HIGH-QUALITY INGREDIENTS, such as real butter, milk, flour, sugar, quality couverture chocolate, eggs, and so on, to create cakes that are so delicious you will be dreaming about the next experience!
Cake flavours come in a plethora of varieties. If you want a flavour that isn't listed below, please let us know and we'll make it happen.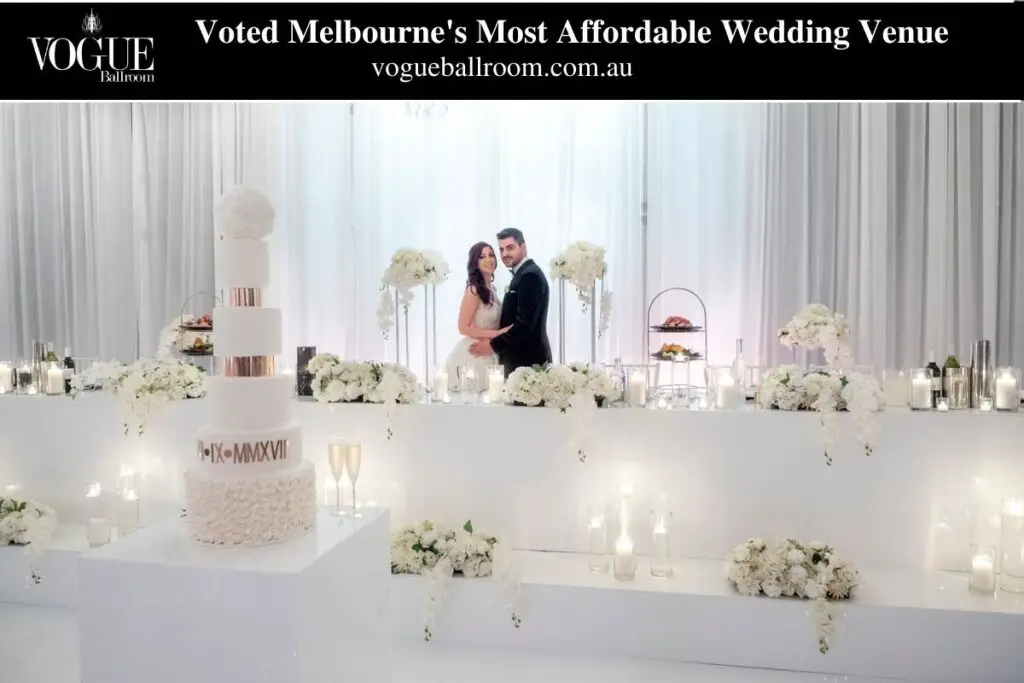 Something About Cake - Wedding Cake Melbourne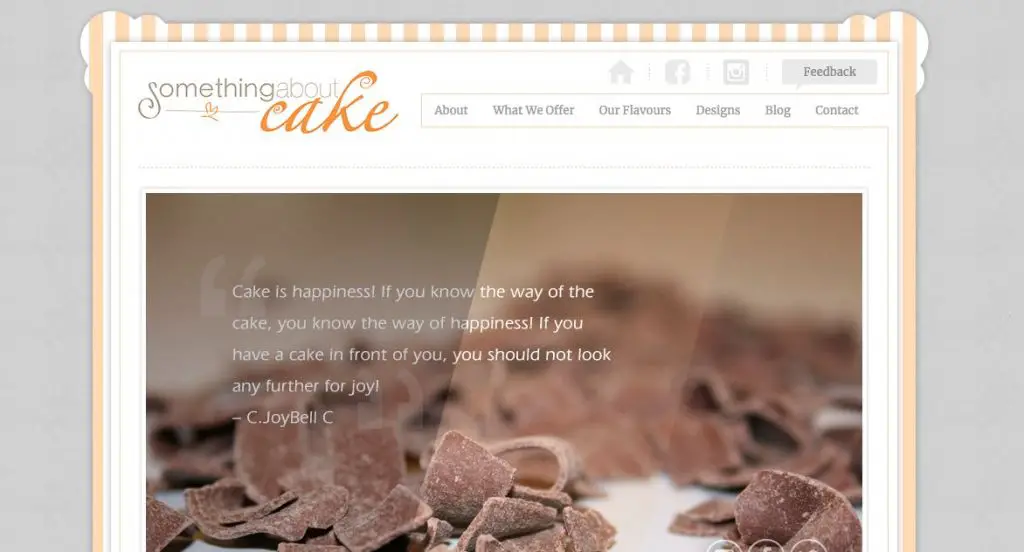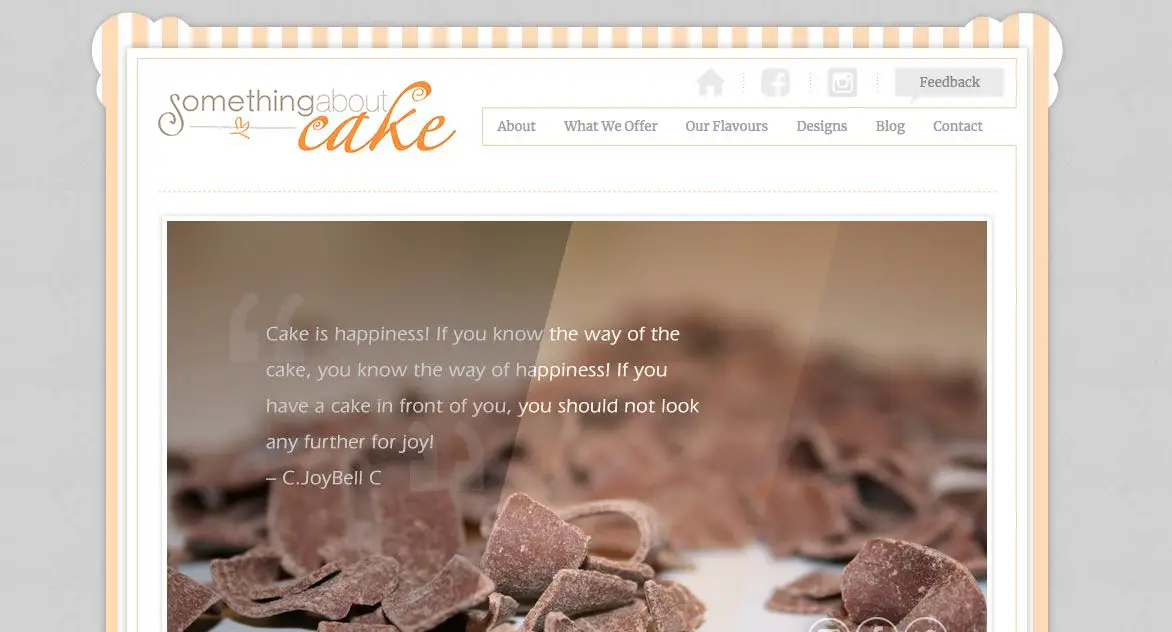 somethingaboutcake.com.au
438598503
"Cake equals happiness!" If you know how to make a cake, you know how to make happiness! If you have a cake in front of you, you don't need to look any further for happiness!" C. JoyBell C Welcome to the world of 'Something About Cake' designer cakes and artistic creations. Our imagination knows no bounds, and with the utmost attention to detail and an open mind, we can design and create something to meet each and every individual need.
Growing up attached to my Italian Grandmother's and Mother's hips in the kitchen, I developed an early interest in baking and creating. After completing a Certificate III in Pastry and Baking and being awarded the highest achievement award and DUX of my graduating year, I knew I was destined to put my skill and passion to good use. 'Something about Cake' was born from this, and we are growing every day; I would love for you to be a part of our journey.
I am very passionate about what I do, and nothing gives me more pleasure than creating masterpieces that make my customers' dreams come true. My favourite moments are when I get to see the expressions on my clients' faces when they see their finished product.
With over 8 years of industry experience, certified food handling knowledge, and constant growth in trends, my desire to create and bake grows stronger.
Sweet Affection Cake Designs Melbourne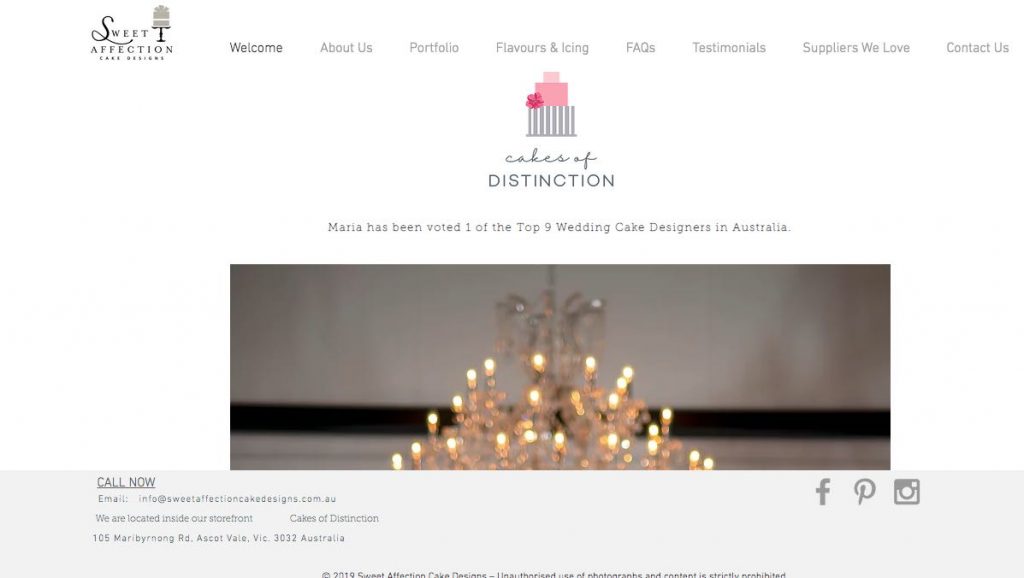 sweetaffectioncakedesigns.com.au
409217357
Maria, the owner of Sweet Affection Cake Designs, bought the long-running, well-established business Cakes of Distinction in Ascot Vale almost a year ago. The team will now have a storefront / showroom where you can book a suitable time for a consultation to discuss your dream cake. Whether it's for your wedding, birthday, or another special occasion, you can discuss your requirements with Maria, who will walk you through everything so you can order a beautiful centre-piece for your special occasion.
You will also be able to see a stunning array of wedding cakes created using the most recent trends displayed in the store.
Maria has over 30 years of experience creating handcrafted wedding cakes with attention to detail, technique, and skilled application. Each design is customised to reflect the bride and groom's unique personalities as well as their event style.
Maria hand-makes beautiful and one-of-a-kind sugar and wafer paper flowers that are color-matched to the colours and style of your event.
All cakes are made with the finest ingredients. Maria offers a variety of delectable flavours and fillings that will tantalise your taste buds and impress you and your guests. Brides are welcome to schedule an appointment and sample the variety of flavours and filling combinations available.
Cake Me Crazy - Wedding Cake  Melbourne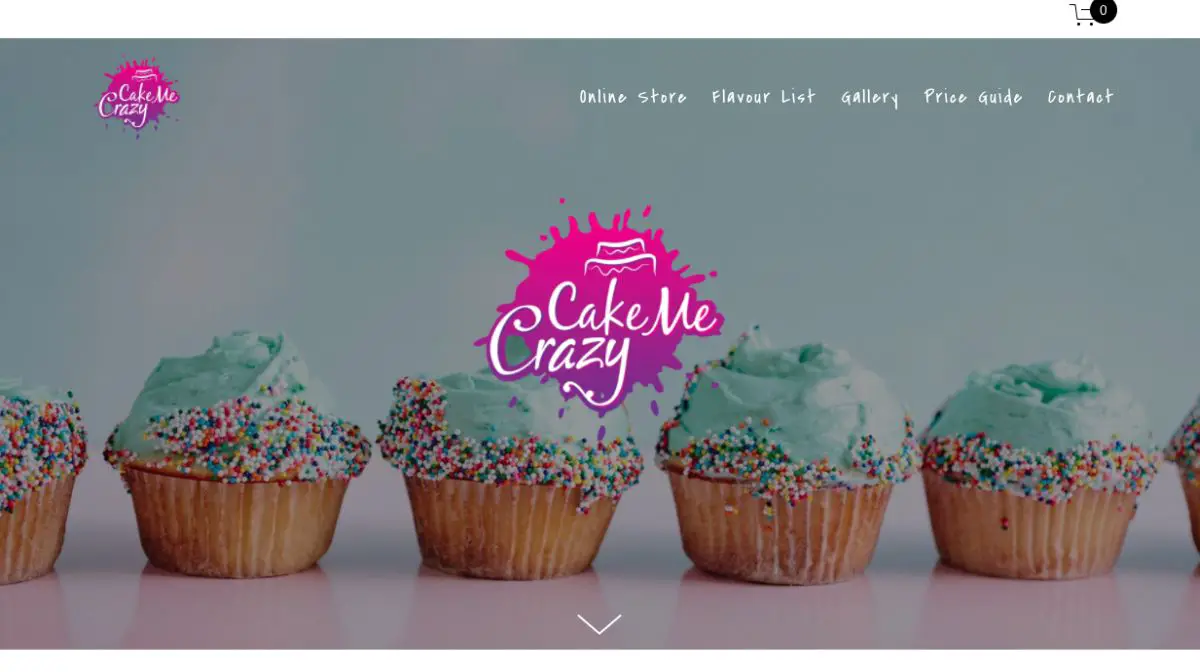 cakemecrazy.com.au
401572244
Let Cake Me Crazy help you create the perfect blend of Cake and Art for your special event. We take your party to the next level with eye-popping designs and mouth-watering flavours. "Nothing says love like something hot out of the oven." Cake Me Crazy specialises in creating eye-catching and one-of-a-kind designs.
When we talk about your event, we will take all of the design elements you have carefully selected and create a tailored, customised cake just for you.
We don't believe in the cookie cutter cakes. Every cake we make has its own personality and is unique; sometimes she's BIG and BOLD, sometimes she's classic and understated, and sometimes she's wild and free, going semi naked with florals in all the right places.
All of our cakes are handcrafted with premium ingredients, and our flavours have been tried and tested numerous times to find that sweet spot, that moreish, delicious flavour that keeps you wanting more. We also accommodate most dietary restrictions.
Jessicakes Wedding Cakes Melbourne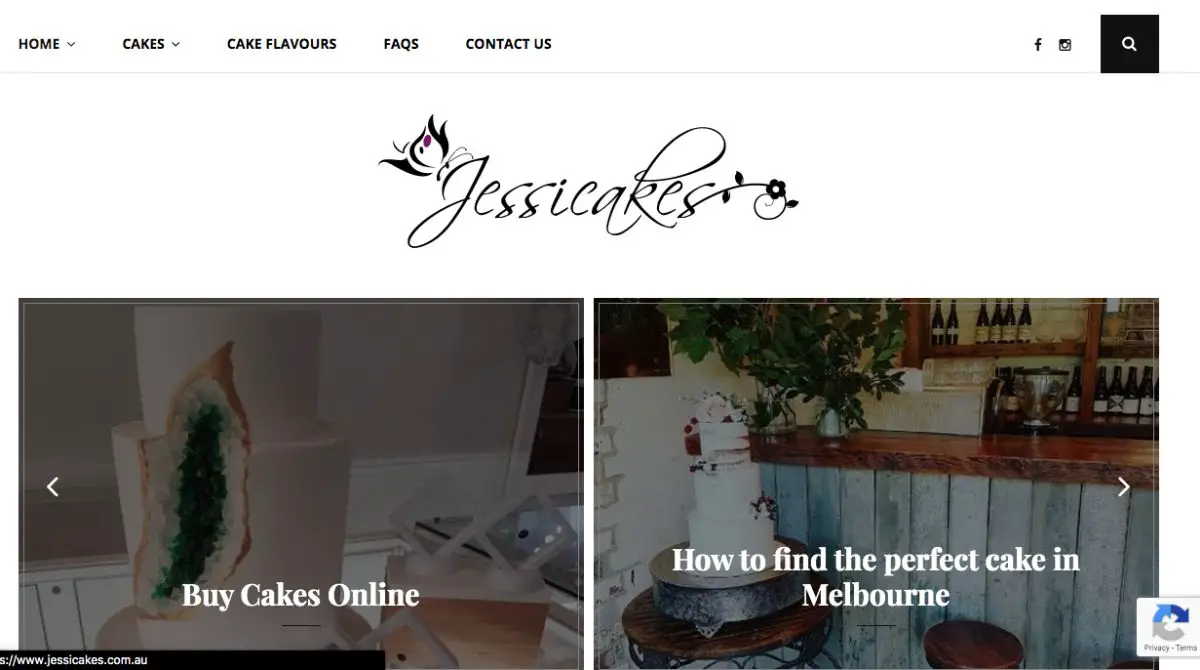 jessicakes.com.au
393801777
Handcrafted and made-to-order cakes for all occasions are our speciality. Weddings, engagements, christenings, birthdays, cupcakes, novelty, edible images, corporate events, anniversaries, Christmas, and hens and bucks parties are all covered.
We can create cakes with any theme or style. Matching your dream cake to your celebration theme, invitation colour scheme, or special interests or hobbies.
We have cake options in every price range and style, so whether you need to stick to a budget or want a specific look or taste, talk to us and we can come up with the perfect cake for you. You can also sample cake flavours from our extensive flavour selection.
Frosted Tiers Wedding Cake Melbourne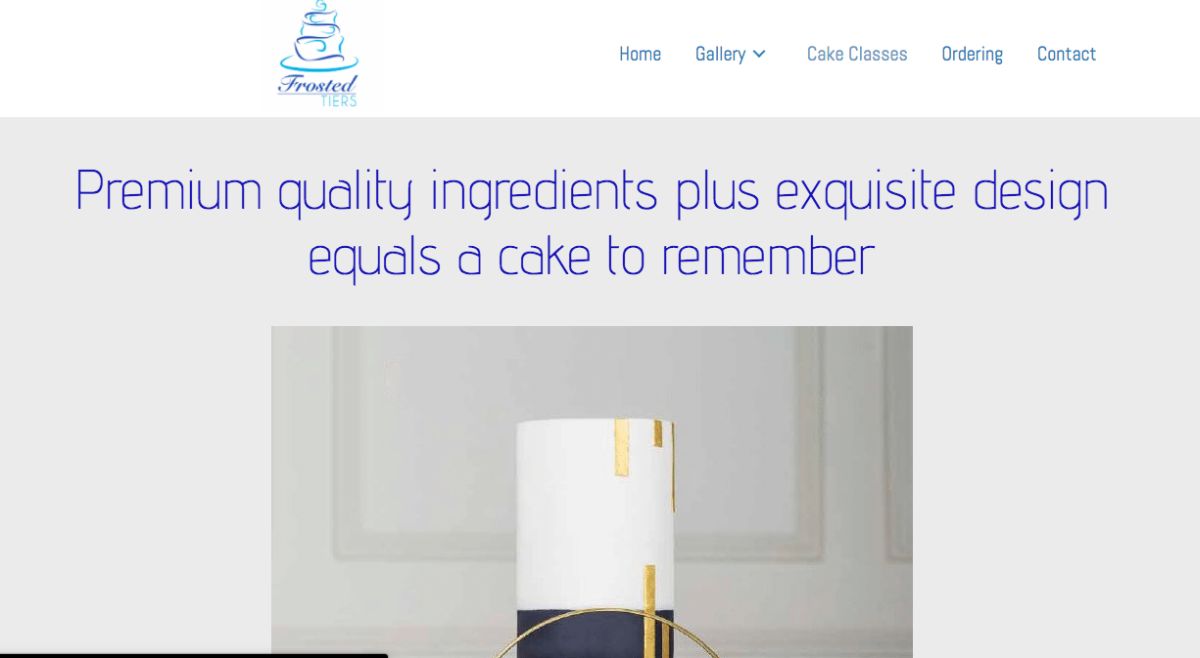 frostedtiers.com.au
450054512
Frosted Tiers designs, creates, constructs, and delivers cakes and cookies that produce the WOW Factor every time, from wedding and engagement cakes to birthdays, christenings, and corporate events.
Our customers are our biggest fans because the cakes and cookies we make draw admiring glances and long lines of guests eager for seconds. Our cakes and cookies, made with the finest ingredients by our qualified pastry chef (who also happens to be a graphic designer!) become focal pieces that add a memorable moment to every celebration.
Frosted Tiers knows how to create the individual cake to match the event, whether it's a spectacular 21st, a fun kid's party, or a classic wedding. Our high-quality cakes and cookies are exquisitely designed and priced on an individual basis. Some of our creations will necessitate careful transportation by us and two experts in order for the cake to be assembled on-site.
Photographs of brides and grooms at their receptions preparing to cut the cake are among their most treasured wedding day memories. With family and friends gathered around them, speeches delivered, and a lifetime of shared history yet to be written, they exchange glances and cut the cake, allowing everyone present to celebrate their future. As the toasts and well-wishes for the newlyweds fade, their guests begin to sample the cake.
Cakes of Melbourne - Wedding Cakes Melbourne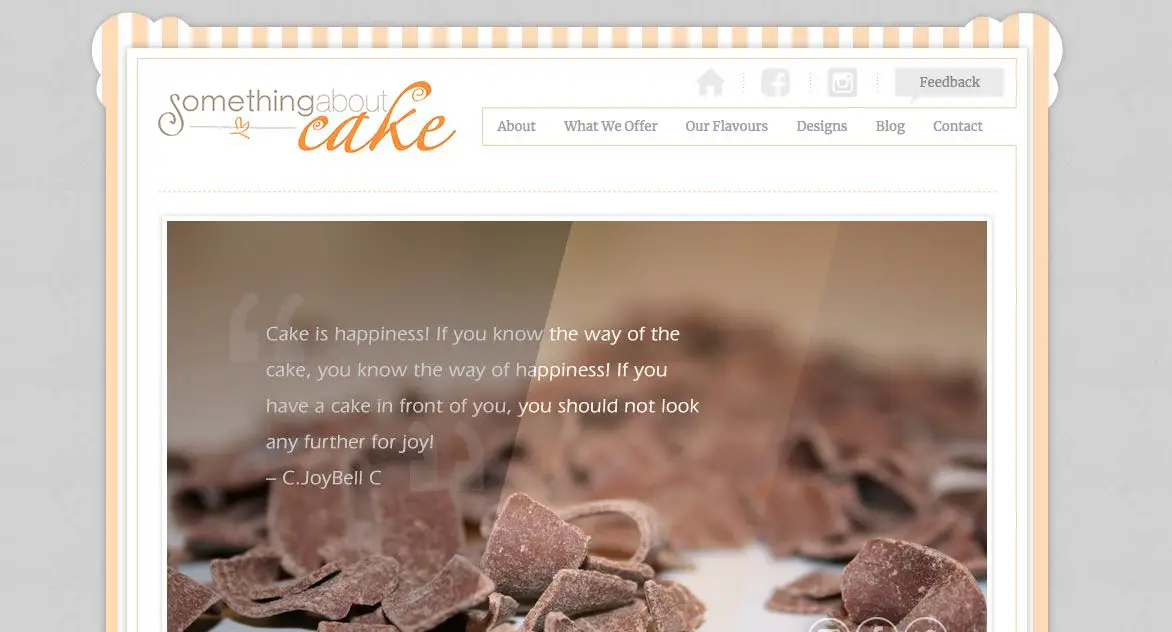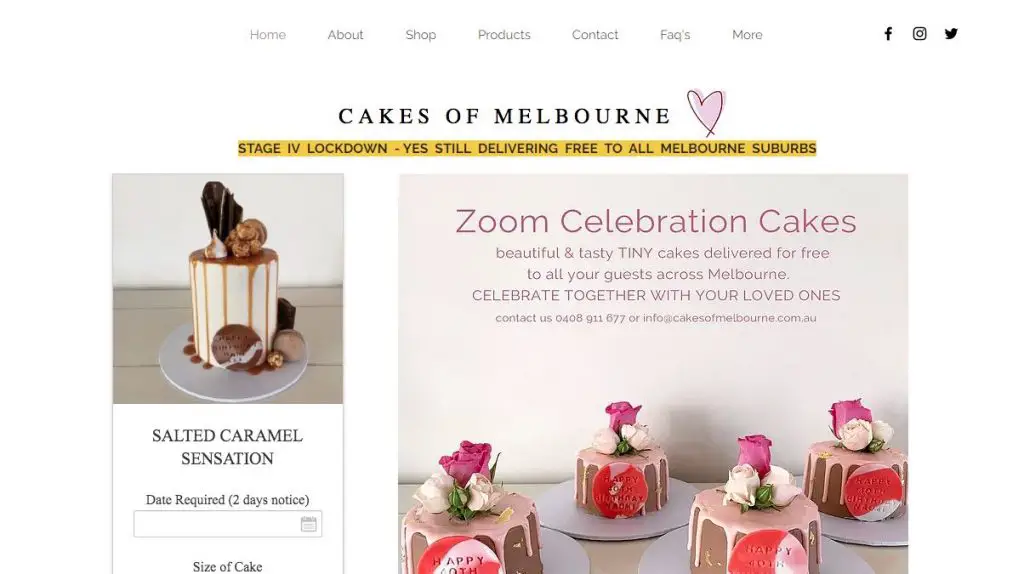 cakesofmelbourne.com.au
408911677
Offering you the most beautiful and delicious baked treats and cakes for your next celebration or event.
I am an accredited Food Safety Supervisor, and my licenced registered kitchen in Brighton, Victoria, is where I pour my heart and soul into creating these show-stopping treats, using high-quality ingredients and creating textures and flavours that are hard to beat. ​
My cakes and treats are layered, swirled, piped, and drizzled. I enjoy experimenting with new recipes and techniques, and there isn't much I won't do in pursuit of baking perfection. That's why I make all of my sweets, treats, desserts, and cakes from scratch, including meringues, curds, sauces, brittles, caramels, and more, and why everything is baked and decorated fresh to order. ​
If you require anything special, please let me know and I will do my best to accommodate you. Simply sit back and relax while I create your perfect celebration sweets, treats, desserts, and cakes. I take pride in producing the best results for you every time...