You already know the signs of when it's time to quit your job and become an entrepreneur. But before you start your own freelance business, you should be aware of the pros and cons of your decision. After all, this type of decision has the potential to be life-changing, in either a positive or negative way.
Freelancing can be an incredibly daunting prospect for some as you don't have consistent work security. Others find freelancing a form of freedom, as you are your boss and have complete freedom.
The best thing to do if you are thinking about leaving behind employment, or going straight into freelancing after graduation or leaving school, is to know what you are getting yourself into. It's imperative to understand all implications of what you are jumping into. Although you should have some idea what freelancing is like, you can always try it for a short period to see if it is a good fit for you. Check out our extensive list of Wedding Photographers in Melbourne to help capture your special moments.
One of the best ways to get a freelancing taste is to do it as a side job whilst still in employment. This will give you a good idea of the work and hours required from you as well as the benefits you can take advantage of.
Definition of a Freelancer
A freelancer is a self-employed person offering services, usually to businesses and often to multiple clients at a time. The type of work freelancers does vary. A freelancer could provide nearly every kind of service a company would need, including (but not limited to) marketing, such as social media marketing, copywriting, and publicity, writing, such as articles and blog posts, technological support, such as web programming and design, creative works such as graphic design, and financial aid, such as bookkeeping. 
According to the Freelancers Union, 55 million Americans–35% of the workforce–have freelance careers, with a combined estimated earning of $1 trillion a year. 
Freelancing is so flexible. You can set your hours, working full or part-time on the projects of your choice. While clients can offer specifications to work, a freelancer works similar to an independent contractor, in which he's free to control how the work is completed. This is an essential distinction for tax purposes because the IRS views employees and independent contractors differently.
Further, freelancing allows you to set your price, which is often higher than what you'd make as an employee doing the same work. 
The regularity of freelance work can vary. Many freelancers work for the same set of clients for a long time. For example, a freelance writer might have a client that requires an article twice a week ongoing.
Others work with clients over shorter periods, usually on specific projects. For example, a freelance web designer might build a website for a client, and once the site is done, so is the working relationship. 
Freelancing is equal parts positive and negative. You just have to decide if you're willing to take the risk that almost always accompanies it. Freelancing means professional freedom, but it also means instability and the risk of failure. And that may not be what you need in your professional life. But suppose you risk your stability for something more in tune with your professional goals than a traditional job. In that case, you have the opportunity to build your name and reputation and reach your professional goals.
Advantages of Being a Freelancer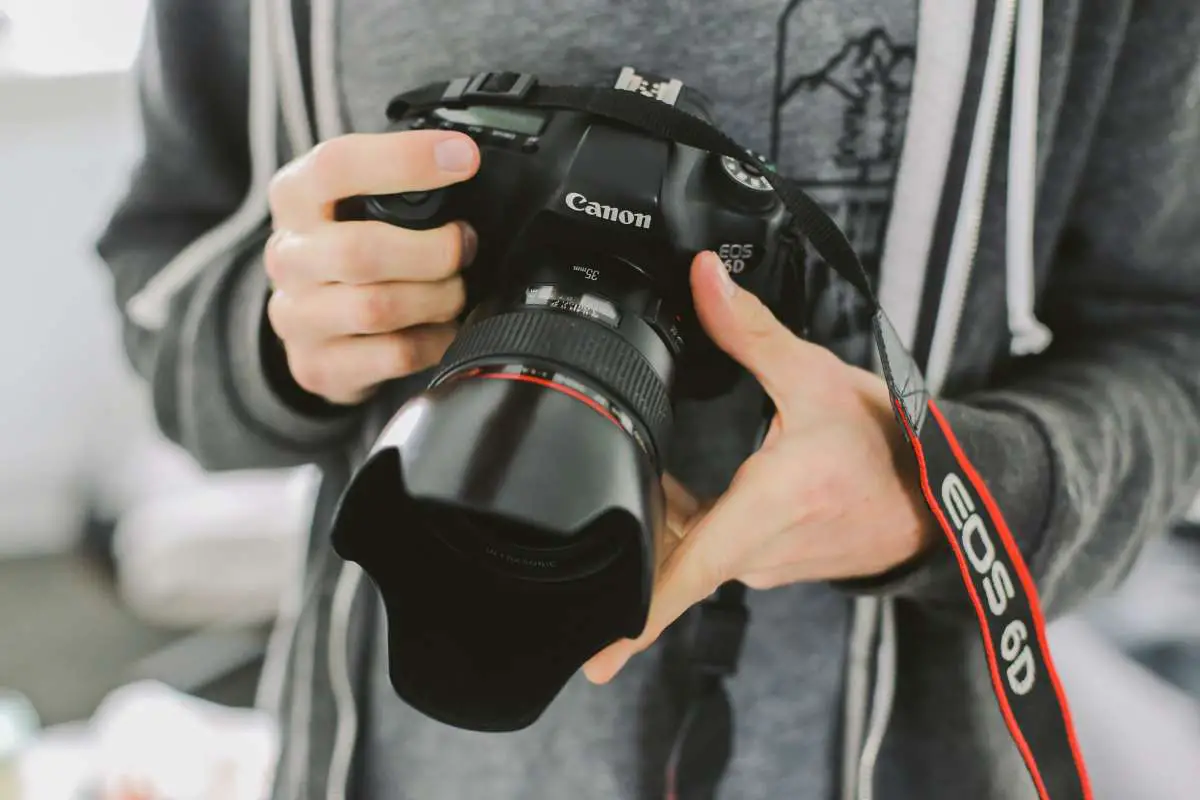 Flexible Hours 
The first advantage of becoming a freelancer is that you can work whenever you want. You get to choose your hours. If you're going to sleep in until noon, you can do that. If you're going to take the weekend off so you can explore the city, by all means, go for it. As a freelancer, you can work during your most productive hours, and those hours don't have to fall in during regular business hours.
Control Over Jobs and Clients
When you work for someone else, you don't get a choice of who you work with. You can become stuck with unprofessional or rude clients. But, when you're a freelancer, you can choose with whom you work. If you don't mesh well with a client's personality or business or payment philosophies, you can pass on the opportunity and wish them the best. It's as easy as that.
Work Wherever You Want 
Whether you prefer consistency or shaking things up when it comes to your work environment, you can choose to work wherever you want, whether you choose to work in a local coffee shop or while you're on vacation in Europe. You are no longer stuck in an office or even in your home. Find a place in which you work best. You could work in a park, at the library, or in your living room while you're wearing your pyjamas.
You're the Boss 
You no longer have to answer to anyone but your clients and yourself. No one is hanging over you or micromanaging you. You are free to do as you please when you please. Making all the tough decisions just became your responsibility; you have all the control.
You Keep All the Profits 
No longer do you have to work for a flat rate, no matter how large the projects you complete. Now, you get to allocate or keep all the profits from your large and small projects and clients. This gives you the freedom to then use that money to improve yourself and expand your business.
Disadvantages of Freelancing
Irregular Income
If you leave behind employment, you leave behind the security it offers in terms of regular income. This is probably one of the most significant negatives of working as a freelancer. Freelancers always have to think ahead and potentially worry about the next job. Freelancers will need to always be actively engaging with potential clients to get work. However, if a freelancer has a handful of regular customers, it takes away the strain of always hunting for freelance jobs.
Admin Tasks
As a freelancer, you may expect to only be working for clients and doing the work in your field. For example, if you are a freelance photographer, you might expect only to do photography-related work. However, when you are a freelancer, you are essentially a business owner and will need to carry out the admin tasks. This includes dealing with business finances, chasing invoices etc.
Loneliness
When you work by yourself as a freelancer, it can be lonely. The office can be loud and full of distractions in the form of colleagues etc.; however, you may find that working by yourself isn't much fun. Sometimes colleagues can be great and play a part in your support system. As a freelancer, you will need to actively build your network and support system instead of providing for you. 
Lack of Employee Benefits
This is another considerable pitfall of freelancing. If you want to take a holiday or are forced to take time off because you are sick, you won't get paid. This means that freelancers need to always have an emergency fund that they can use if they cannot work or want to take time off. Other employer benefits may include pension schemes, private healthcare etc., which freelancers will also miss out on.
Difference Between a Freelancer and Home-Based Service Business
There isn't a difference between freelancing and home business. Both are self-employed individuals and can work for several clients at a time. Both can set their schedules and have to abide by the same self-employment tax rules. 
Freelancers and home business both work for organizations temporarily. They have greater financial and professional independence than the typical employee who receives a salary and benefits for part- or full-time work. However, freelance workers and independent contractors differ in several key ways:
Accepting clients

Taking on projects

Establishing time frames

Creating schedules

Setting rates

Receiving benefits

Paying taxes

Signing agreements

Purchasing equipment

Addressing expenses

Choosing a work location

Hiring employees

Accepting clients
Since most freelance jobs are part-time or limited in scope, freelance workers often take on more than one client at once. As a freelancer, you can accept as many clients as you choose.
Independent contractors can also work with as many clients as they can manage. As an independent contractor, you may take on larger projects, which means you typically have fewer clients at a time. In this role, you may also work for an agency that acts as an intermediary between you and your clients. You can still select your clients carefully when you contract with an agency, but your direct client interactions may be limited.
Taking on Projects
Freelance workers have almost complete control over choosing which jobs to do and which projects to reject. As a freelancer, you can opt to work on one or two major projects that take up most of your working hours. If you would instead work in a broader range of small projects, you can pursue several side jobs instead.
As an independent contractor, you can also choose your projects. Unlike freelancers, however, contractors often take projects with larger scopes but in lower numbers. When you work as a contractor, you may oversee an entire multi-faceted project rather than completing a single deliverable. If you contract with an agency, they negotiate project scopes and expectations. Looking for the best Wedding Photographer in Melbourne? Check out our ultimate list here. 
Establishing Time Frames
Freelance roles have predetermined time frames. As a freelancer, your jobs may last for part of a day, an entire week, a month, a year or even longer. As long as you are working as a freelancer, all the positions you accept will be temporary.
Like freelancers, independent contractors also take on temporary roles. However, independent contractors often accept jobs with more extended time frames. Although independent contractors or their agencies almost always define end dates for their projects, these time frames may be flexible or extendable.
Creating Schedules
As a freelancer, you control your schedule. You typically need to meet deadlines and adhere to timelines, but you can do your job on your schedule.
As an independent contractor, your schedule might look more like a traditional employee's. Many contractors agree to work certain hours, such as from 9 a.m. to 5 p.m., some set their schedules.
Setting Rates
Freelancers are in charge of setting their rates. Depending on the job you are doing, you can decide whether to charge by the hour or project. Either way, you are responsible for determining what to charge and negotiating rates with each client. As a freelancer, you also have to manage invoices and follow up on payments.
When you work as an independent contractor, you work on an hourly or project-based rate that may vary from client to client or job to job. If you work independently, you have control over setting and negotiating your rates. If you contract through an agency, you rely on the agency to establish and secure an acceptable rate for each job. Similar to freelancers, contractors may handle invoicing independently.
Receiving Benefits
From paid vacation and health insurance to retirement contributions, freelance workers and independent contractors are responsible for supplying their benefits. If you work in either of these capacities, you serve as your own human resources department. For example, your clients likely do not provide paid vacation, but you can factor the cost of taking time off into your rate. You can also assess any health or business insurance requirements and handle them independently, incorporating costs into your rates.
Paying Taxes
You handle income taxes independently, whether you work as a freelancer or a contractor. Both roles require you to pay self-employment tax. You may pay quarterly taxes and expect to receive a 1099 form from each client at the end of the tax year.
Signing Agreements
When you take on self-employed jobs as a freelancer or an independent consultant, you can expect to sign formal agreements. These contracts typically outline the scope of the project, deliverables, time frame and cost. These agreements may also include legal clauses to confirm critical aspects like the owner of the work, responsible parties and courses of action either party should take in the event of unexpected circumstances. Independent agreements protect both the contractor and the client, and both parties often have input regarding how the deal reads.
Purchasing Equipment
Independent contractors and freelance workers purchase any equipment needed for projects. From faster computers and ergonomic chairs to specialized devices, you will develop your equipment budget. Since buying equipment is an average business cost, you can plan to incorporate these essential expenses into your client rates.
Addressing Expenses
As a freelance worker or an independent contractor, you are responsible for everything from office supplies and conference fees to education costs and travel expenses. Before signing a freelance or consulting contract with any client, carefully consider expected expenses. Some clients may cover essential expenses like travel-related costs. However, you may have to incorporate optional expenses like conference fees and continuing education costs into your standard rate without positioning them as additional expenses.
Choosing a Work Location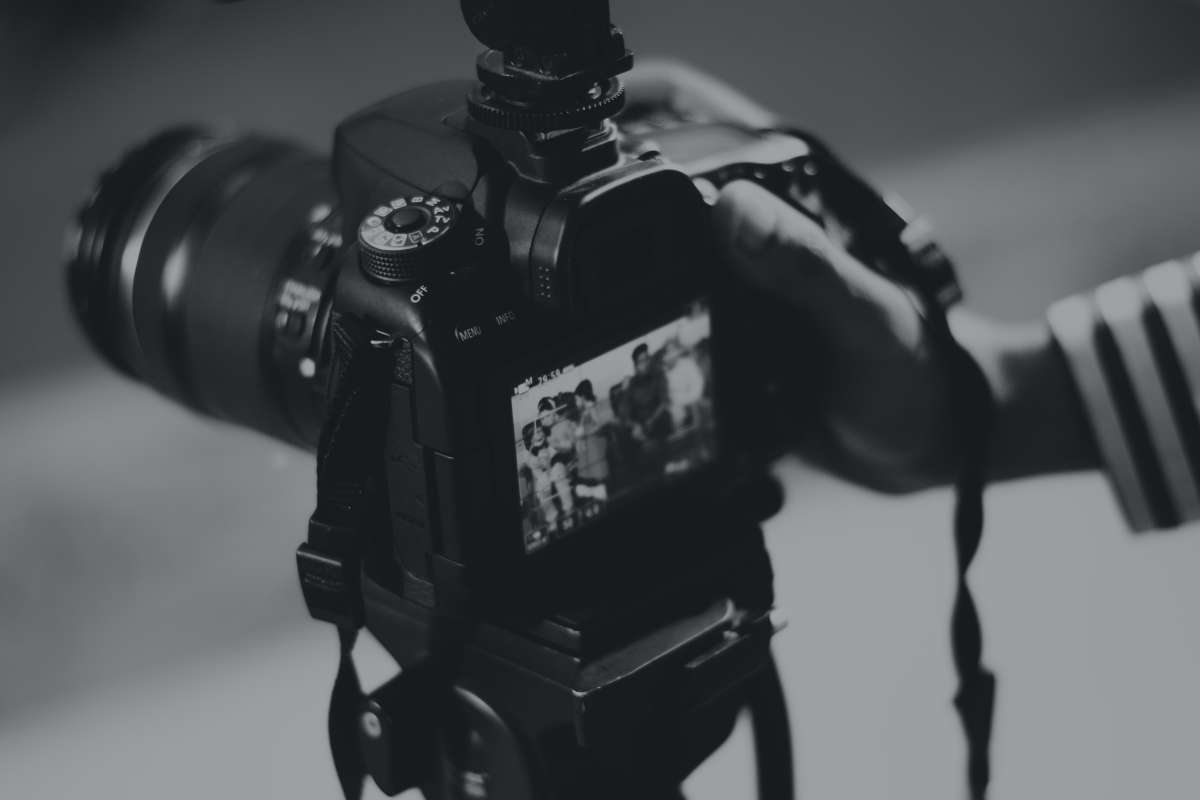 As an employee, your company decides where you work. You might go to the same office each day, or you might have to travel to various work sites each day of the week.
When you work as a freelancer, you choose where you work. You might have a home office, or you might rent office space in your local area. Sometimes, you might even work from cafes, libraries or other public spaces.
If you are an independent contractor, you might negotiate your work location for each project. Sometimes, you might work in your client's office, or you might maintain your workspace.
Hiring Employees
When you are self-employed, you can hire employees or bring on contractors. As an independent contractor, you might own your own business. That means you can hire employees to do ongoing work or contract out smaller projects to freelancers.
While freelancers often work independently, they can seek help with completing projects. If you take on projects that require more time or expertise than you have, consider subcontracting work to other capable freelancers.
Tips to Start a Fun Home-Based Photography Business
If you enjoy taking pictures and you are good at it, you might think about starting your own home-based photography business. Photographers often get business by word-of-mouth marketing and displaying their work to others. Working out of your home can allow you to create your studio or even allow you the flexibility to go to the client's location for the photographs. Start by recruiting your family and friends to be the subject in your pictures to allow you to build a portfolio of your work. At Cosmopolitan events we have compiled a list of the Best Photographers in Melbourne to help you choose who captures your magical day.
Create your home-based photography business plan. Visit the Small Business Association for samples of business plans to get you started. A business plan will give you a broader vision for how you want to conduct your business. Decide whether you will use your name for your photography business or create a new name to operate under. If you come up with a unique business name, register it with your state to use it legally.

Purchase your equipment. Decide what type of camera you will use and purchase lenses and other camera accessories needed. If your photography business is studio-based, you will need lighting, backdrops and props. Entrepreneur, an online business resource, shows the average startup costs of a freelance photography business to be $2,000 to $10,000.

Create business pricing packages and draft contract templates for your clients. Coming up with these before you open your business will help you run your business without worrying about these details. You can always edit them later if you need to. Hire an accountant to worry about the business paperwork so that you can focus on doing what you do best.