Pre-Wedding Photos
So what is a pre-wedding photoshoot? The best way to think of it is as a trial run for your wedding photographer. Consider booking your hair, makeup, dress, cake. What do they all have in common? You get to 'try before you buy. Don't get me wrong, this usually comes at a cost, but at least you can be confident in your decision come the big day. Wedding photography is no different; if anything, it should be more carefully thought about. Remember, you only get one chance at your wedding. You want to make sure the person tasked with capturing the big day will get it right. Check out our extensive list of Wedding Photographers in Melbourne to help capture your special moments.
A pre-wedding photoshoot is something that can be used to ensure you picked the right photographer, you get along with them, and they get along with you. Some wedding photographers will have this built into all their packages; some may offer it as an add on for you to choose if you want to do it.
Regardless of whether it is included or an additional option, it is an option that is well worth having and can heavily impact how smooth your wedding day runs and how happy you will be with not just the day but the outcome. 
Most of us have seen a headline like: "cringe-worthy engagement photos" or "worst wedding pictures ever". Boy, you get to see some questionable and hilarious things under those links. Want the honest-to-goodness truth about how photos like this happen? Total amateurs take them. The kind of photographers who think a good camera makes a professional (it doesn't), and those who have all sorts of ideas, some original and some borrowed from other weddings, but executed so terribly, they could easily be the bride's 'something blue.
A professional photographer usually has an arsenal of equipment at their disposal, like different lenses and backup cameras, allowing for gorgeous, sharp images in any light and at any time of day. This kind of knowledge only comes from experience, shooting lots of weddings and overcoming obstacles like lack of space or natural light. Don't hire an amateur to take your wedding photos, no matter how much you like the person. If you really can't avoid it, ask them to be the second photographer, but remember to tell the professional photographer that there will be a friend taking photos.
From striking your signature' couple pose' amidst the lush greens to capturing mesmerising candid shots of the two of you strolling along the beach, a professional pre-wedding photoshoot gives you plenty of opportunities to showcase both of your personalities and also highlights your creativity. Earlier, pre-wedding photoshoots were a rare luxury. Still, with couples nowadays realising the importance of capturing precious moments right before they get hitched for life, a pre-wedding photoshoot has become somewhat of an essential to-do, high up on the list of things to strike off before the wedding day.
Your wedding photos are so significant, so make sure you find a photographer whose style you love, and you'll enjoy the fruits of their work for all your years after that.
Reasons Why Pre-Wedding Photoshoot Is Essential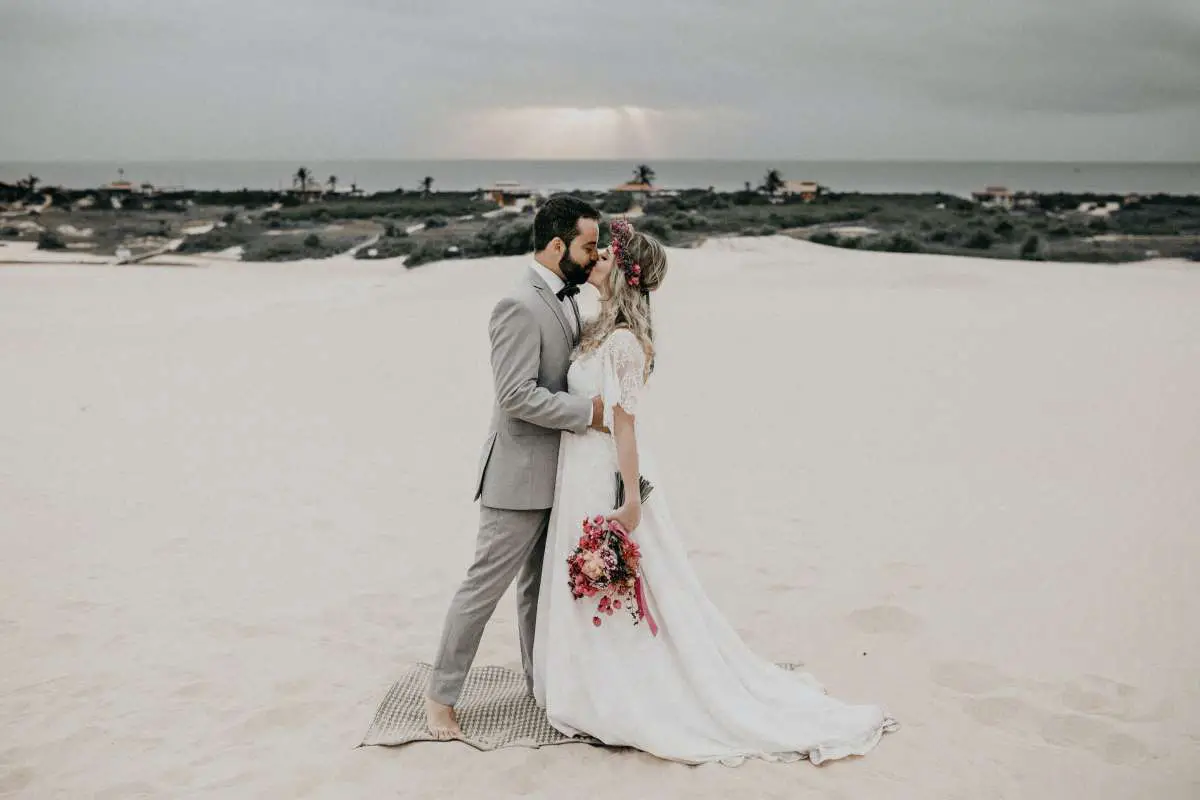 Pre-Wedding Photoshoots Help to Ease Feelings of Awkwardness.
Pre-wedding photoshoots allow you to work with your photographer and your photographer a chance to work with you. This will enable you to feel comfortable with the photographer pointing a camera at you and gives an idea of how they operate and what to expect from them on your wedding day. Furthermore, it gives your photographer a chance to work out how to pull the best out of you as a couple. They will notice how you react to the camera and how to get you to feel natural and comfortable with each other.
Don't feel bad. Hundreds of couples, not one, have felt comfortable in front of a camera. You are normal; it usually takes no more than 5 minutes to alleviate nerves and break down awkwardness, at which point you will find yourself having a lot of fun. Once you realise your photographer is a professional and does this for a living, there is no reason to feel awkward; it becomes a walk in the park. And don't worry, your photographer will give you hints and tips to get you feeling natural. Sometimes photographers tell couples to whisper inappropriate things to each other. It gets them laughing and relaxed and takes their mind off my camera.
Striking a pose in front of the camera isn't everyone's cup of tea. Facing a camera suddenly on your big day has the potential to make you shy, awkward and highly conscious, which can also prevent you from enjoying the festivities. However, with a pre-wedding photoshoot, you will be able to get over being camera-shy effortlessly, considering it's one-on-one with your photographer, which becomes easier to get comfortable with. This, in turn, helps build up your confidence and prepares you for the wedding day, where you may find yourself facing a whole plethora of lenses pointed at you.
Pre-Wedding Photoshoots Help to Get to Know Your Photographer and Help Them Get to Know You.
Probably the most important reason for a pre-wedding photoshoot is that weddings are a fabulous day! The biggest day of your life! As mentioned in previous articles, it is essential to get along with your photographer. What better way to work this out than shooting with them before the big day? Take a chance to get to know each other. 
For example, on pre-wedding photoshoots, photographers like to take some food and maybe some drinks and take the time to chat and get to know my couple on a more personal level. Find some common ground, and before you know it, you end up feeling like good friends. Do not overlook the importance of feeling this comfortable with your photographer; it can make or break your wedding, and the engagement session is the place to start working on this.
Another important and practical reason to have a pre-wedding photoshoot is that understanding your photographer's work style opens up the doorway of two-way communication, where you and your vendor can collaborate and exchange notes to execute your vision. Additionally, it also gives the photographer a chance to understand both your personalities which helps him/her guide you to put your best foot forward in front of the camera on the big day, at all your ceremonies.
Pre-Wedding Photoshoots Give You Beautiful Images to Use on Stationery.
This one almost goes without saying. How many weddings have you attended where the couple are displaying professional images of themselves? How many invitations have you received with a professional photo on them? The list goes on forever about how the photos were taken before the wedding get used, but you get the point. Instead of paying a graphic designer to design all your stationery, why not use beautiful images of yourself? After all, that is what people are coming to your wedding to see!
They Capture a Significant Time in Your Lives.
Let's not joke about it, yeah? Your wedding day is a massive one. One of the biggest in your life. Why wouldn't you put in 110% effort to make it perfect? Are we on the same page? Good!
But the wedding is what, 10-14 hours? Maybe a bit more, perhaps a bit less? Why so much emphasis on half a day and such neglect for the preceding 12-18 months?
Your engagement is going to encapsulate about 12 months of your life, on average. That is a long time. That is 365 times longer than one day (maths was my best subject at school, just saying). Why do people so often overlook capturing this period in their lives, only to focus on the big finale? Big mistake! Focus on both!
In the engagement phase, you will be planning for the start of your lives as a family, things get real, and sometimes they get heavy. This is where you see if you have what you need to make it as a family. You will look back on this stage of your lives one day, assuming you have photos. Otherwise, you will try and recall it, probably fail, and cry to your army of cats. You don't want to be that person, so enjoy yourself, get involved with a pre-wedding shoot and just smile.
There's a unique phase in every couple's love story in the weeks and months preceding your wedding. These are the days that build up to the big day, which are extremely exciting and precious as you have so much to look forward to, and the planning in itself is so much fun. A professional pre-wedding photoshoot allows you to convey your love story and chemistry in beautiful frames that can be cherished in the years to come.
Celebrate Your Engagement
Giving you the perfect excuse to celebrate the day he put a ring on it, a pre-wedding photoshoot is also a fun way to celebrate this significant milestone that marked the beginning of a new chapter in your relationship.
Put Your Hair and Makeup Through a Test Run.
While you may have decided on a particular hairstyle or a makeup look for your ceremonies, things may look quite different in pictures than it does personally. This is a great chance to check out different looks with a variety of vendors to identify problem areas, if any, and make timely changes. An outdoor pre-wedding shoot can also act as a prep to see how long your makeup or hairstyle can hold up under the sun if an outdoor ceremony is on the cards.
Relive Your Memories at a Particular Place
Some of the most beautiful things in life are not material things but making memories and the places you make them at. It may be where you first met, or the spot where you shared your first kiss. A pre-wedding photoshoot at places like these not only refreshes your memory of those precious moments but also strengthens the bond between you both.
Get Your Creative Juices Running
Gone is the era where the photographer instructed a couple to strike arduously boring poses. For the new age couple who wants to take the less beaten path, there are ideas aplenty to be found online that'll capture the relationship you share in the best possible way. While weddings can be a more formal affair where one is surrounded by guests, a pre-wedding photoshoot is a perfect occasion where you both can let yourself loose and get your creative juices flowing.
Wedding Photos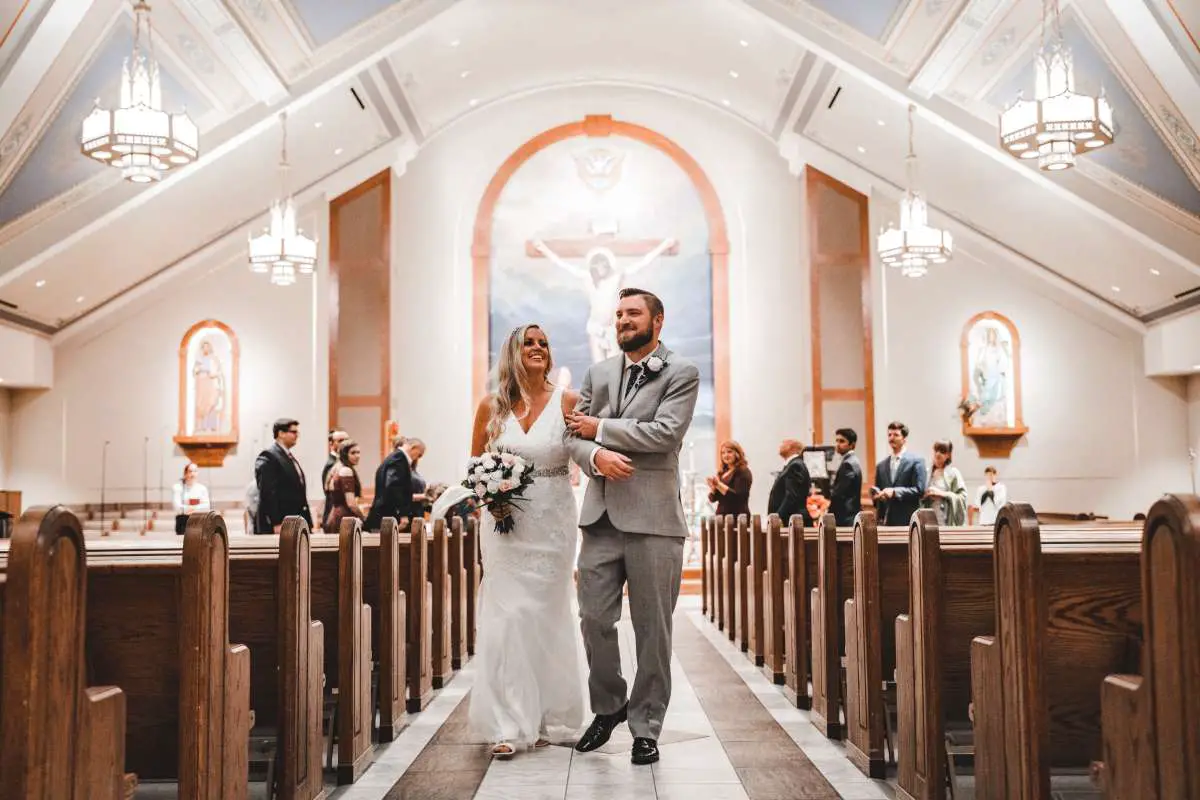 Wedding photos are the icing on the cake. The cat's pyjamas. They're the thing that ranks the highest right after the honeymoon in the post-wedding anticipation stakes. They are a pleasure, a treasure, and they never ever get boring. Your wedding photos are as important as your memories from the day itself. They help you preserve the small details and notice things you've missed – we've had plenty of brides tell us they were delighted to see things they didn't notice or couldn't see on the day. Like their other half getting ready those truly personal and touching hours and minutes of pure happiness, anticipation and nerves, yes! All so heartfelt and deserving of remembrance. Your fiancé(e) 's face as they wait at the altar for your arrival. Your dad discreetly wipes a tear while you say your vows. Looking for a wedding photographer in Melbourne? Look no further. Cosmopolitan events has compiled an ultimate list of wedding photo companies to help you choose.
Your wedding day is something that will happen only once. You're putting a lot of thought and effort into making it the best it can be. And when you're talking about a 'once in a lifetime thing, it's only right it gets properly documented. After all, if you went on a trip around the world, knowing it was your only one, you'd take as many photos as possible, wouldn't you? A wedding is just like that – an adventure that won't ever happen again, even if you try to recreate it faithfully. Your wedding photos are so very important, so make sure you find a photographer whose style you love, and you'll enjoy the fruits of their work for all your years thereafter.
Wedding Photographers Are Not Just Documenting Your Day, They Are Telling Your Story.
Wedding photographers live for storytelling. It's important to them that your story is told because everyone is so unique. No two couples are the same and we as photographers know that. There is so much time and money that all the photographers spend to continue to learn how to best serve you. Whether that's purchasing more cameras, the lens's or investing in photography courses to know how we can do better for you. If you think photographers just click a button, you're wrong. There is directing of people, use of angles and light all to tell your story.
You Can Relive the Moments After Your Wedding
An amazing photographer will capture the moments you didn't get to see, like your mom and dad dancing so gracefully or your brother breakin' it down on the dance floor. They also get to capture the moments that you did see, like seeing your hubby cry when he first saw you in your wedding gown or taking the first bites out of the beautiful cake. Photos LAST. The cake gets eaten, the end of the dance, the music stops, floral's die, people leave, but the photos will always be there.
Your Wedding Day Happens Only Once 
Yes, you may have vowel renewals in the future (which you would want a photographer for that as well), but it's nothing like the first time. The first look, the first kiss as husband and wife, the first dance, the first toast, and other first's happen once. Wedding photographers have expertise in making you feel at ease on your day but also capture your story. Wedding Photographers want your day to be as amazing as you would want it to be. They are there to help you. They will grab a glass of champagne, fix your fly aways in your hair and touch up whenever you need.
You Invest in Them and They Take it Seriously. 
After your wedding, you'll be able to relive the moments and see the ones you missed. It's something just truly special to have them with you forever. You can create albums and prints to hang around the house and for your family. These photos get passed down to generations, and it's so amazing.
Conclusion
Hopefully, by now you realise the importance of having a pre-wedding photoshoot. Many couples who have done these shoots with me have stated, "it gave us confidence, at least we knew how our photographer would be" and that "we didn't realise it would be so fun, can't wait to do it again!" Capturing the most intimate moments of your life on camera for you and your family to remember forever. Your wedding photos are so very important, so make sure you find a photographer whose style you love, and you'll enjoy the fruits of their work for all your years thereafter. Here at Cosmopolitan Events, we have compiled an exclusive list of Melbourne Wedding Photographers to help capture your special day.