Before the wedding plans get serious, celebrate your newly engaged status by throwing a fun engagement party. While sharing the news on social media may do the trick, connecting with your loved ones in-person to celebrate the news, never gets old. Find out the purpose of hosting an engagement party below.
Have you recently gotten engaged and want to let everyone know? Why don't you throw an engagement party so you can announce your upcoming marriage and celebrate the fun with the people you're closest to? It doesn't have to be expensive or elaborate since the main event is sharing your excitement and joy with the people who matter most in your life.
A lot of newly engaged couples like to share the news by having gatherings with family and close friends to announce and celebrate their status. If you want to have an engagement party, it's generally best to do it before you start planning the wedding, or you might find yourself flapping around in a sea of preparation for your big day and wind up forgetting about it.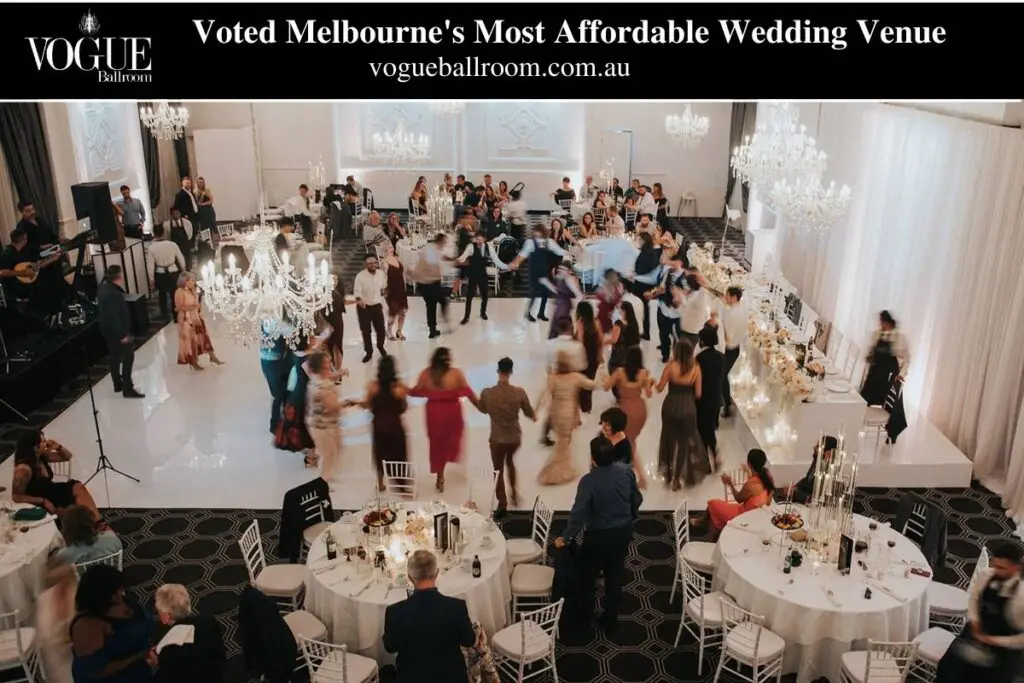 What Is An Engagement Party?
An engagement party is a celebration for the newly engaged couple within 2-3 months of their engagement. Families on both sides, close friends, and wedding party members gather to congratulate the couple on their news formally. Traditionally, the bride's parents host the engagement party. Still, it has become normal in modern times for the engaged couple, a relative, or a close friend to host the engagement party.
Before wedding planning fully kicks in, an engagement party allows loved ones to celebrate the moment and share their excitement. The point of an engagement party is also for future wedding guests to get acquainted. You'll want to send out engagement party invitations 2-3 weeks in advance and keep your guest list count below 50 so your network doesn't get too tired of wedding-related invites. Keep in mind that engagement parties shouldn't outshine your bridal shower or wedding day. Not everyone on your wedding list should receive an invite to your engagement party.
Your engagement party should be true to you but also casual. Thus, keep your decor, food options, and party ideas simple. You can try a backyard BBQ, head to your favourite restaurant, or host a dinner party for close family and friends. You can also consider hosting a cocktail party or reserving a private area at a lounge.
Saying "I do" at Cosmopolitan events is an elegant and luxurious affair.
What Do You Do At An Engagement Party?
Engagement parties typically consist of socializing, enjoying food and drinks, and a game or two. The goal of an engagement party is primarily for loved ones to say congratulations and give a personalized gift or engagement card. You'll want to make sure there's music, appetizers, and casual seating. After most of the attendees have mingled and ate food, you can play a guessing game that quizzes attendees on how well they know the couple. This is a simple and fun game that can be played without much work. Lastly, you'll want to make sure the host and/or hostess of the party gives a toast to the engaged couple.
Don't forget that engagement parties are all about fun. Simplify your party plans and remember that this is just the beginning of your wedding journey. If you're attending an engagement party, visit our simple guide on what to write in an engagement card to make sure your card is well-written.
Hosting the Party
Traditionally, the best way for couples to announce their engagement was at a party hosted by the bride's parents. However, with social media and other rapid forms of communication, word gets out before the invitations can be stuffed, stamped, and mailed.
This does not mean you shouldn't still have the party. It simply means that the purpose of the party has changed. It's more of a celebration than an announcement. Although the bride's parents may still host the party, they are no longer locked into the tradition. Any family member or friend may hold engagement parties.
If you're the person hosting the party, stay in contact with the bride and groom throughout the planning to make sure their wishes are met. Don't spring any embarrassing surprises on them during the event.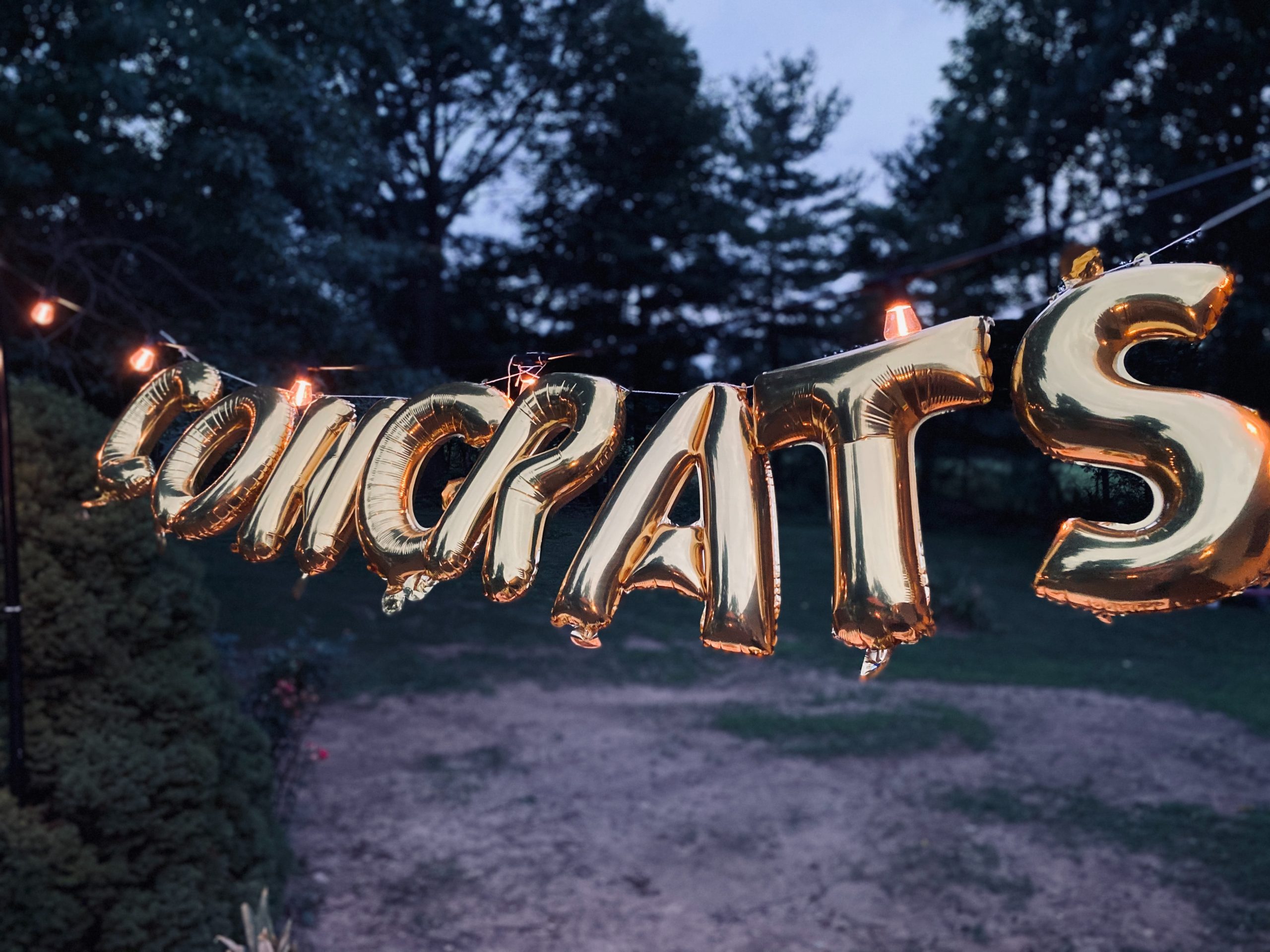 Who to Invite
Immediate family members, close extended family, and the intimate circle of best friends should receive invitations to an engagement celebration. This is not the time to invite coworkers you only see at the office.
Everyone you plan to include in the bridal party should receive an invitation to this event, unless they are long distance. You may still want to let them know about it, in case they have an opportunity to take an extra trip. This includes the maid of honour, best man, bridesmaids, and groomsmen.
People who are invited to the engagement party should also be on the wedding guest list. Otherwise, you may hurt the feelings of those left out of celebrating the most important day of the bride and groom's life.
Most of the time, it's appropriate to have one party with everyone in attendance, but there may be an issue if the bride and groom's families and friends are from different areas. In that case, it's OK to have two separate events. If you have a single engagement party, do your best to have guests equally representing the bride and the groom.
How to Invite
The preferred form of the invitation is one that arrives in regular mail with a stamp and street address. However, for a less formal gathering, you may use e-mail. Avoid using social media to invite your engagement party guests because you might hurt the feelings of others who are not invited, and this could create an awkward situation.
Engagement Gifts
Gifts are typically not given during an engagement party, and the host, hostess, bride, and groom need to make that clear in the invitation. However, some people may choose to bring gifts. Rather than display them on a gift table, thank the guest and place the gift out of sight.
If you are invited to an engagement party, and nothing was stated on the invitation, you may want to tuck a gift card into an envelope so you won't be the only person without something for the couple. Be very discreet when handing the gift to the couple. This is not the time to call anyone out on etiquette.
Once upon a time, guests did not bring presents to an engagement party. Today, however, many celebrants choose to give something to the happy couple, though it is not mandatory. Hosts should just be sure to have a place to tuck away any presents at the party—and they should never be opened there—so that people who arrive empty-handed aren't embarrassed. If you're a guest of honour though, it's a good idea to start your registry before your engagement party so that those who inquire about where you're registered will give you something you want or need.
"It's also a nice touch for the couple to bring a thoughtful host/hostess gift to those who are honouring them with a celebration," Gottsman says. "And the couple should also immediately send out thank-you notes to the host as well as the guests who brought them gifts."
Party Activities and Events
The only activities or events that need to be scheduled for an engagement party are the announcement and toasts. In some cases, this is when the parents of the bride and groom meet. That should be done as soon as they both arrive at the party, without the interference of other guests.
This is a time for the bride and groom to share the proposal experience and all of the guests to get to know each other. If you want to have an icebreaker, that's fine, but don't feel that you need to plan games or anything elaborate.
Alcohol may be served if the families of both the bride and groom are agreeable. However, if either family has an objection for religious reasons or illness that would make drinking dangerous, there should be no alcohol.
Stuck for Hens ideas? We've got you covered. Check out our extensive list of Hens Party Ideas for your bestie.
Things You Can Expect At Your Engagement Party
For many couples who just said "yes," and who aren't yet familiar with the pre-wedding events or etiquette, the engagement party is a total mystery.
Before you agree to let someone host a party for you and your fiancé, it's important to know what you're getting yourselves into. Here are twelve things you can expect at your nearly wed soirée.
It's customary to have a party, even if you've already announced the big news
Your friends and family will want to help support your new commitment. Thus an engagement bash is a fantastic way to gather up everyone you love to celebrate, even if they already know you said "yes."
The event should take place one to three months after the proposal
To give guests a chance to congratulate you in a timely manner, the party should be held shortly after you or your partner popped the question. Anything later than three months could interfere with other pre-big day activities.
Traditionally, the bride's parents host the celebration
This means that the bride's side plans the party and foot the bill. However, we're also seeing more gatherings hosted by the groom's parents or both sets of parents together. We're even seeing couples host their engagement galas.
You're allowed to have multiple parties
If different groups of friends and family want to host a gathering for you, it's cool to have more than one event. Just be conscious of who you're inviting to each one, as you don't want friends and relatives to feel obligated to attend two or more functions in your honour.
Be prepared to talk about the proposal and some minor big day plan
At your party, everyone will want to hear about the proposal and some of your plans for the "I dos." Get ready to share the details over and over again.
To save yourself from repeating your engagement story, find a clever way to tell your guests about the proposal at once or in groups. We like the idea of writing your story on a chalkboard sign, printing it out in little booklets, or incorporating it into a speech.
Some people might also start asking about a date, the venue, or colours. Remember, it's OK not to give details away if you haven't started planning or you want it to be a surprise.
The soireé doesn't have to coordinate with the wedding theme
Since most of your planning hasn't taken place at this point, it's OK if your nearly wed celebration doesn't coordinate with your colour scheme or overall vibe.
Choose your guest list wisely
Because the engagement party is considered one of the official wedding events, any guests that you invite to the engagement party will also need to be invited to the "I dos."
Your party can be as fancy or as casual as you'd like
It's up to you, your partner, and your hosts to decide how extravagant you want the bash to be. You just want to make sure that this gets together doesn't upstage your wedding.
To learn more, check out our post on What do you wear to an engagement party?
You don't have to send paper invitations
If you're throwing the party sooner rather than later, it's fine to send digital cards. If you do decide to send paper invites, remember that they don't have to match perfectly with your invitation suite. Plus, this will give you a great excuse to test our your local stationery store before ordering your suites.
Most likely there will be toasts
During the celebration, the hosts will give a little speech to thank the guests for attending. It's also normal for other friends and family to share a few words. You and your S.O. should be ready to give a brief toast to say thank you as well.
Gifts aren't required, but some guests will bring them
Some people will give a small token, like a bottle of wine or a personalized gift. If you want to register for a few items before the event to give guests options, should they decide to bring a gift, that's OK.
Just make sure to tell your hosts where you're registered if one of the guests ask, as you should never include your registry information on the invitation.
You'll need to thank your hosts and guests
At the end of the night, make sure to thank your hosts. You can get them a little hostess gift or just write them a thoughtful note. If guests bring gifts, you'll also need to show your gratitude in the form of a handwritten thank you card.
Who is responsible for the engagement party?
Either the happy couple or someone in the couple's inner circle hosts the party. If you are planning the engagement party for the couple, you'll want them to OK key details before deciding on a date, booking a venue and sending out invitations. Things like the theme, menu, playlist and any entertainment can remain a surprise if you want it to.
Where should we have our engagement party?
There are no rules when it comes to the engagement party venue. If you're a super casual duo, you can host in your house or your backyard. If you want something a little fancier, you could host it at a local restaurant. It depends on how much you want to spend and how many people you're hosting.
What should we wear to an engagement party?
Typically, the dress code is smart casual for this pre-wedding party but should be dictated by the venue and time of day. For some, the engagement party takes on a more elegant tone with an evening cocktail party while for others, it could be a backyard BBQ. In either case, guests will want their outfit to be occasion appropriate and not too casual or formal (and ladies should avoid white as that hue is typically reserved for the bride should she choose to wear it). For engaged couples, all eyes will be on you, so you'll want to choose outfits that make you look and feel your best as a twosome.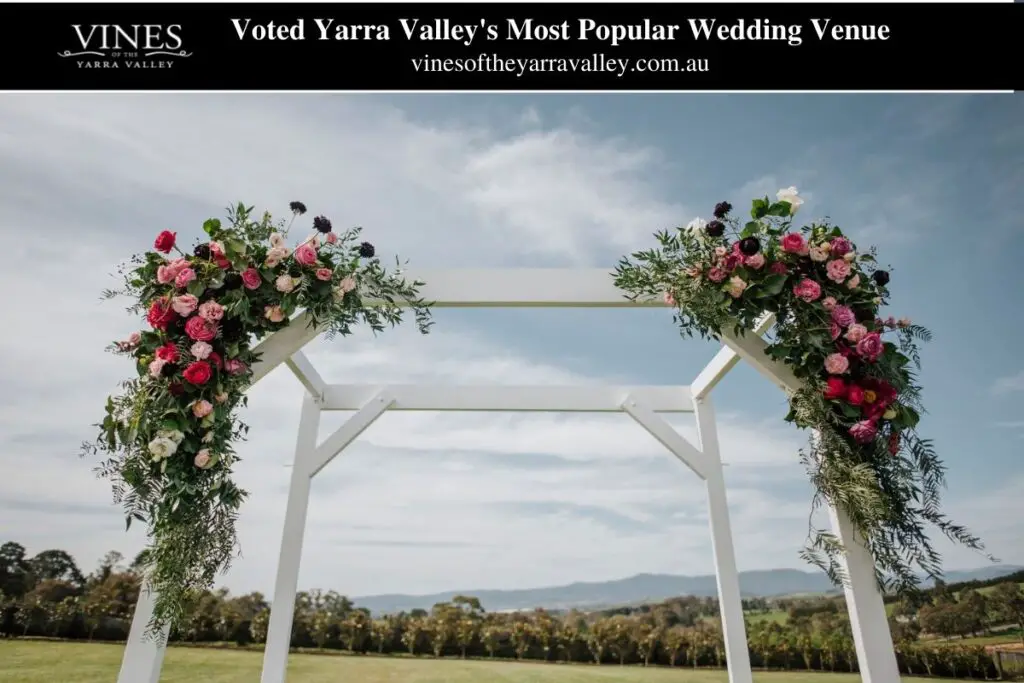 When should we have our engagement party?
Soon after you engaged! You'll want your proposal story to be fresh in your mind and not be bogged down with wedding planning duties.
How much should we spend on our engagement party?
You don't want to blow all of your savings before you've even started planning your wedding, so if your friends and family aren't footing the bill, you'll need to be mindful when it comes to your engagement party budget. There are plenty of ways to cut costs - like hosting your event at home and not going crazy with entertainment and eats.
What should we serve at our engagement party?
Since engagement parties tend to err on the more casual side, you don't have to go all out and serve a plated meal. We suggest doing something more laid-back, like ordering pizza, doing a potluck or picking up takeout from your favourite local spot.
What should one give as an engagement party gift?
If you're attending an engagement party, you may want to bring a little present for the couple, but this doesn't have to be super extravagant and is completely optional. This could be something off their wedding registry (if they've set one up), a classic bridal gift like a pair of toasting flutes or a picture frame, a bottle of bubbly or a fun gift that reflects their newly engaged status.
It may not be your wedding reception or rehearsal dinner. However, your engagement party is still a very special occasion, meant to celebrate your upcoming marriage and this happy time in your life. It's also a great chance for you and your partner's family members and friends to get to know one another in a traditionally less formal setting than a wedding. (The fewer introductions you have to make during your wedding weekend, the better!) But just because your engagement party might have a casual, relaxed feel to it doesn't mean there isn't protocol to follow.
Your engagement party should be a celebration for you and your partner and the start of a new adventure together. You will want to spend it with your loved ones. Try your best not to get too stressed, as this is the fun part of wedding planning, and you deserve to enjoy being engaged! 
While you are planning this fun event, we encourage you to ask your friends and family for help. You will want to enjoy the gathering as much as your guests are. Remember, they are there to celebrate you with you!
Frequently Asked Questions
You could also play a few fun engagement party games like Wedding Bingo or a just-engaged version of The Newlywed Game. If the party's outside, set up lawn games or a fun DIY station to keep everyone entertained.
Who should pay for an engagement party? Tradition has largely dictated that the bride's parents host and pay for the engagement party. However, today's standards have slowly dated this rule. Now, many couples plan, host, and pay for their engagement party out of their own pocket.
An engagement party is all about having a good time and celebrating this life milestone with your nearest and dearest, so it's important that you feel amazing! Traditionally, the bride-to-be will wear a dress in white or cream that is shorter than the customary full-length wedding gown.