The most memorable part of an Indian wedding is witnessing the beauty and elegance of the Bride on her special day. With all the glitz and glamour going on around her, the Bride maintains to be the central focal point of the wedding day. The Bridal Saree or Lengha is ornamented with embroidery and intricate designs, making for an eye-catching and exquisite piece of work. Various regions in India require the Bride to wear certain jewellery or wrap her saree in a specific manner. It is common for Bride's to place Bindi's, circular red and/or white stickers, above the eyebrows. However, the area between the eyebrows remains empty until the ceremony; the Groom places Sindhoor, red vermillion, here during the wedding ceremony. Besides her outfit and jewellery, the Bride has her hands and feet decorated in Mendhi, completing a head to toe transformation for her wedding day.
In Gujurati weddings, Brides typically wear a Saree however it is tied with the 'Palav', the rest of the Saree material that isn't wrapped around the Bride's waist, facing the front. South Indians, on the other hand, wear a different type of Saree made of silk material with gold bordered lining, a more traditional take on Bridal.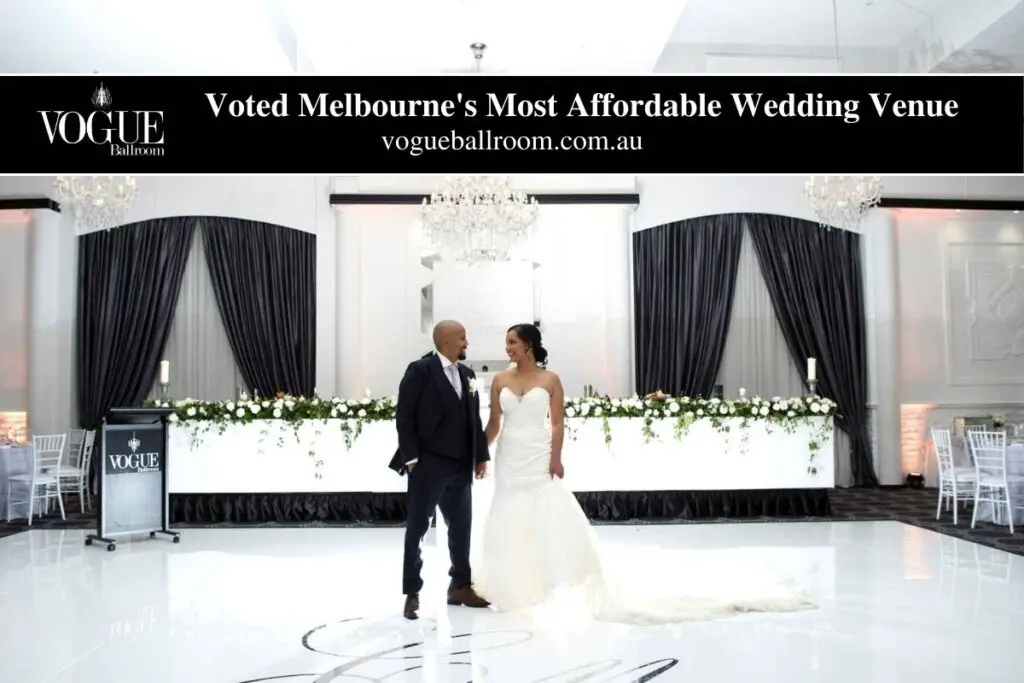 Types of Indian Wedding Gowns
The types of beautiful, elegant Indian wedding gowns range from traditional red saris to modern white wedding dresses. The colour and style depending on region and cultural beliefs. Many Indian brides prefer gowns of gorgeous embroidery and fine, delicate fabrics.
Traditional Red Wedding Sari
For Indian brides who value tradition, there's only one choice for their wedding day. The red wedding sari is popular all across India, as well as in many other countries, and it's the traditional choice for Indian brides of all the major religions, including Hindus, Muslims, Sikhs, and Christians.
This beautiful garment, which is usually constructed of deep crimson silk, is embroidered all over with gold thread. Although most wedding saris are silk, modern Indian brides sometimes choose other fabrics like satin, crepe, or Georgette.
Some of the design elements typical of red wedding saris include the following:
Sequins
Hand embroidery
Appliques
Beading and crystals
Gold tissue trim
Wedding Saris and Dresses in Other Colors
Although red is the traditional choice, it's not the only option for Indian brides. In fact, many modern Indian women choose wedding sarees in other beautiful colours. Typically, these saris also feature the elaborate embroidery and embellishment also found on traditional red saris, and they are also often made of silk or other fine fabrics.
Popular colours include the following:
Peach
Orange
Gold
Pink
Brown
Yellow
Wedding Saree
The saree is the most popular traditional Indian wedding dress. The six yards of woven magic is a part of every bride's trousseau. However, every part of the country has a different style of draping the saree for the wedding ritual. Here is a look at some of the traditional ways in which the saree is draped across different parts of the country.
Bengali Wedding Saree
Red and pink are favoured colours for the bridal saree during a Bengali wedding. Bengali brides traditionally wear a Benarasi saree for their weddings. The Bengali saree is not stiffly draped and fewer pleats and softer lines. The rich splendour of the pallu is displayed by pinning it to the right shoulder. Even if you are not a Bengali, a traditional red and white saree is a worthy addition to your wardrobe.
Tamil and Maharashtrian Wedding Saree
The traditional Indian wedding dress of the southern part of India is also the saree. South Indian weddings are resplendent with rich silks and shimmering gold jewellery. The silk sarees are mostly from Kanjeevaram with zari borders. Some brides wear a beige or white saree with a gold zari border. Tamil brides wear a unique saree during their wedding, which is nine yards in length and is draped differently from the normal saree and looks gorgeous when paired with temple jewellery.
A Maharashtrian bride also wears a nine yards saree, albeit draped differently. Both the sarees are extremely comfortable for the busy wedding day since they are draped like a pant around the legs and are easy to walk about in.
Gujarati Wedding Saree
Among the traditional Indian wedding dresses, Gujarati sarees are the most recognisable due to their widespread popularity. These sarees feature a traditional technique called Bandhej where the fabric is tied in knots and dyed to create stunning patterns on it. In this style, the pallu is draped on the blouse from back to front to show off the exquisite detailing on it. Here is a striking Bandhej saree by Saroj Jalan so that you get an idea about how beautiful Gujarati sarees can be. Exquisite zari embroidery adorns the border of the saree whose body is painstakingly made with the tie and dye method.
Lehenga Choli
A wedding lehenga comprises an elaborate skirt, a short or long blouse called the choli and a dupatta. The dupatta is either draped over the choli or over the head. All the pieces of the ensemble feature ornate craftsmanship – be it embroidery, sequins or zardosi work – making the outfit not just breathtaking, but also heavy and opulent. The exquisite detailing and the rich fabrics make this traditional Indian wedding dresses timeless and valuable. No wonder that wedding outfits are passed on from one generation to another as heirlooms. With the increasing popularity of Bollywood inspired wedding outfits, of late, one can see more and more women opting for wedding lehengas for their big day.
If the thought of wearing a wedding lehenga excites you, then you should take a look at some of the choicest lehengas we have an offer for you. We recommend this classic and elegant embroidered lehenga that will make you look stunning and gorgeous on your wedding day.
Composed of a cropped, short-sleeved bodice and a separate skirt, the lehenga choli is a traditional choice for Indian women at many special occasions, including their weddings.
Typically, Indian brides choose lehenga choli with the following details:
Elaborate embellishment, including embroidery, beading, sequins, and crystals
Often bright or deep red, but may also be any other pretty colour
Paired with accessories like a long wrap or scarf, a decorated belt or girdle, or lots of beautiful jewellery
The lehenga choli is an especially popular choice in North India.
White Western-Style Wedding Gowns
Many Indian brides, especially those who are Christian, dress in a white wedding gown for their wedding ceremonies. These gowns often look similar to those found at most weddings in the United States or Canada; however, they may feature a more modest neckline.
These gowns also sometimes feature unique Indian touches that embrace the bride's heritage, such as the following design elements:
Elaborate embroidery, sometimes done by hand
Flowing, sari-style fabric
Gold beading or threads
Scroll-style patterns
Wedding Salwar Kameez
Many Indian brides wear salwar-kameez-dupatta on their wedding day, especially in North India. Brides prefer the sheer comfort that the ensemble lends, making it a perfect choice for the wedding. When paired with the right kind of jewellery and dupatta, the salwar-kameez can make you look ravishing. If comfort and ease of wearing score high on your list, then you should totally go in for a salwar-kameez for the wedding, a la Punjabi brides.
If comfort and ease of wearing score high on your list, then you should totally go in for a salwar-kameez or an Anarkali suit for the wedding - they are both lavish and comfortable at the same time!
Cultural Difference in Indian Wedding Dresses
India is a huge country, and the people speak a variety of different languages and associate with a number of different religions. According to Exotic Indian Weddings, these cultural differences can affect a bride's choice of wedding dress. In addition, location-specific traditions can influence women who are choosing their wedding clothes, and some Indian brides wear multiple outfits for the ceremony and reception.
Muslim wedding gown with head covering
Conservative Muslim brides and those from other conservative cultures may choose to cover their heads during the wedding ceremony or at all times during the day. This covering can take the form of a beautiful headpiece or veil, or it may involve the dress itself.
Modern Christian brides often wear white wedding gowns. These sometimes feature a conservative cut, but they may also be very similar to Western wedding gowns.
For Indian women living abroad, the wedding may be all about mixing local traditions with their own cultural heritage. Often, these Indian brides choose to wear a white gown for the ceremony and a traditional red sari for the reception, or vice versa.
Some women may choose to wear their mother's or grandmother's wedding sari or gown. Sometimes the style of the gown is changed slightly with new embroidery or embellishment.
New Trends in Indian Bridal Wear
Red continues to be a favourite for Indian wedding dresses. Since this colour has religious and cultural significance, this selection is likely to stay in vogue for the foreseeable future. However, newer and softer shades of red are slowly but surely making their way into the Indian bridal lexicon. Also, designers are offering a greater selection of Indian wedding dresses and jewellery with a more delicate design. Another interesting trend is the fusion of Western style with traditional bridal themes. Some modern brides are choosing to pair cleaner lines with the traditional elaborate style of previous generations.
Different Colors of Bridal Gown
The Indian Bride can look traditional and just as beautiful in a variety of colours. Find out which one suits you best.
The red bride
Red needs no introduction. The first fundamental colour, red is the shade of love and war, passion and power, of desire and danger. In most Asian cultures, including India, it also stands for happiness and prosperity and is considered auspicious and pure, which is why, for centuries now, red has been the colour of marriage in India. The bridal trousseau is almost invariably red or some shade of it. And no matter how many new colours appear in the wedding wardrobe now, I think the bride still looks the best in red, which is why I went for it without any doubt. I didn't want a traditional lehenga, though. So, no borders or Kalis for me, please. My lehenga was a Shyamal & Bhumika design – a complete red lehenga with antique work. While shopping for my trousseau, I was told that the colour selling the most these days is coke wine (the colour of coke). But I wanted only and only red. It's the best colour to denote passion, love and commitment, after all.
The golden bride
Gold may be the colour of riches, opulence and grandeur, but it also lends meaning to glitz, glamour and illumination. Whenever I've pictured myself as a bride, I've always seen myself shimmering in golden. The usual reds and maroons simply never occurred to me. They're just so overdone also, don't you think? Most women wear some shade of red on their wedding day, sticking to the cultural norms we've followed all along. I want to look different on my wedding day, and I want to stand out in people's memories as the golden bride. Of course, a lot of people advised me against it. So much so that I too had a glimmer of the doubt when I went lehenga-shopping. But as soon as I saw the golden lehenga that I ultimately bought, I knew in my heart that yes, this is it! I've picked a gorgeous golden lehenga with heavy zardozi embroidery, a matching choli, and a golden net dupatta to go with it all. My fiancé too, would be wearing a golden sherwani. It sure is going to be one shimmery affair.
The embroidered bride
Embroidery is part of our culture in India. There are hundreds of different types of embroidery in this diverse country of ours. And like that perfect pickle recipe, it is also something that is passed down generations, especially among the women – from your grandmother to your mother to you. But considering most of us millennials hardly have any time or patience from our social media feeds to learn the craft, the least we can do is help carry it forward in any other way we can, which is why, for the most special day of my life, I chose a lehenga that was fully embroidered with peacock motifs from neck to toe. It was inspired by Rajasthani traditions and had zardozi work in gold and silver – it made me feel so royal and look nothing short of a queen!
The blue bride
It's interesting that blue is hardly ever considered for the colour of wedding trousseau, even though it symbolises trust, loyalty and stability – requisites for a successful marriage ahead, which is why for my wedding day, I've chosen a navy-blue lehenga in a mix of zardozi, dabka and mirror work embroidery. I wanted to retain the traditional style of the lehenga choli as the colour itself is bold and modern. It's exciting to see that many women today have started experimenting with the colour of their trousseau and are not shying away from wearing a colour such as blue. In fact, the richer hues of blue, such as navy, suits the Indian skin tone a lot. I'd earlier chosen an ivory lehenga with huge peacocks on it. My mother was fine with that too and even suggested that I could wear a maroon dupatta with it. But, I settled for the navy blue one as I want to stand out and be the centre of all attention on my D-day.
The black bride
Black. Ominous, inauspicious, evil black. But also powerful, elegant, mysterious black, which at once makes you look sexy, sultry and glamourous! Black is my absolute favourite colour. I have more outfits in black in my wardrobe than I do in any other colours. And when I get married, I'd love to include black in my wedding trousseau as well. No other colour can make me feel as confident and self-assured as black does. It, in fact, adds an extra boost to my outgoing personality. It's very exciting for me to see that a lot of bridal wear today is being designed in midnight blue and ebony. But many are still sceptical about wearing these shades on their D-day; most wear it on receptions or cocktails. I, on the other hand, would love to wear a black lehenga right on the day of my wedding. It's time someone broke the taboo attached with black, no?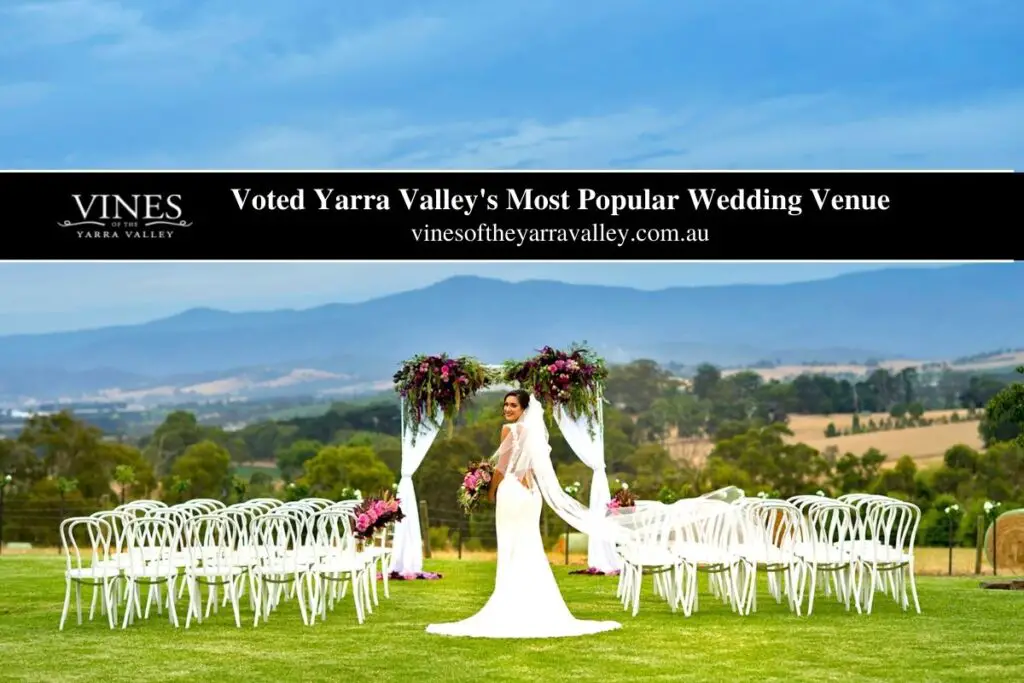 The ivory bride
Like white, the neutral colour of ivory is soft, calming and pure. And it comes with an added richness – courtesy its slightly warmer tone. It's this interplay of softness and richness that gives ivory its own unique appeal. Initially, I wanted to wear a black-and-red lehenga for my wedding, but my family wasn't very keen. So after some persuasion, I settled on a black-and-red gown for my cocktail dress. For the wedding day, I'm now going in for an ivory-coloured lehenga with a platinum top. Ivory may not be the as bold a colour as red or maroon, but its softness really appeals to me a lot. I don't want to show off my belly, so the top is being designed such that it covers the torso completely and gives me a nice curvy shape as well.
The peach bride
Peach – the subtler, softer cousin of pink – is modest, delicate and yet so charming. I prefer subtle colours over loud ones. When I got married in Florence last year, I didn't want to go in for the conventional red or maroon or wear something very heavy. I'm not a very traditional person in my ways and outlook. So even though we had a Hindu wedding, most of the customs were adapted to what my husband and I believe in, which is why, for my wedding trousseau, I picked a light peach lehenga from Shantanu & Nikhil. It didn't have the typical zari or zardozi work on it. In fact, it was very contemporary, matching my own outlook towards things and also the style of wedding we had. It just blended in perfectly with everything.
The floral bride
Why choose one when you can have all? Just like a bunch of flowers can come in all kinds of colours, a floral lehenga can amalgamate the best that individual colours have to offer. Which is why when I decide to get married, I'd love to combine the best qualities of all colours in one and go for a floral lehenga. In fact, I recently saw a beautiful floral lehenga in pink at a Manish Malhotra store, which I simply loved. Besides being a big trend right now, floral patterns tend to be more subtle as compared to most of the over-the-top lehengas that you see during weddings. Florals work beautifully with pastel colours that suit our skin tones. You can easily wear it with diamonds, pearls or even floral jewellery, which is such a big relief from the usual gold jewellery. You can go for floral maang tikas or even haath phools – that sure will make you stand out from the crowd.
So, you see that wedding dresses in Indian culture aren't just pieces of beautiful clothes. Each item has a certain meaning as well as its colour. The dresses for the bride and groom may look different in various regions, but the incredible beauty and luxury unite them.
Moreover, if you choose the Indian wedding theme not because you are Hindu, but just because you like the beauty of their celebrations, you can just buy Indian inspired wedding dresses and not to follow all the traditions strictly.
Frequently Asked Questions
A lehenga is traditional Indian attire worn for wedding celebrations. Unlike western wedding ceremonies, brides avoid wearing white, as it's a symbol of mourning. Instead, they opt for a colorful sari that reflects their region of origin.
In Indian culture colours are highly important. Red symbolises love, commitment, strength and bravery. These associations with the colour red come from Hindu religious beliefs. ... It is traditional for a bride to wear a red sari, ghagra or lehenga-cholis to symbolise prosperity in her new life.
That neutral color pays homage to traditional Western white wedding gowns but we've also seen a lot of baby pink and orange be especially trendy lately." The color Indian brides choose to wear today is less about custom and more about expressing individualism, so feel free to break with tradition!