Shopping for your wedding dress is probably one of the most exhilarating parts of wedding planning. It's where you get to live out your 'Say Yes To The Dress' dreams at a wedding dress shop Melbourne and bring your family and friends out for a glass of bubbles to celebrate.
So you can skip the painful admin part and get straight to the trying on wedding dresses the part, we've collated a list of the best and most beautiful bridal boutiques in Melbourne. You're welcome!
Located in Melbourne, Victoria, and on the hunt for your dream wedding dress? Look no further! To get you started on your dress hunt, we have compiled a list showcasing the best couture wedding dressmaker in Melbourne.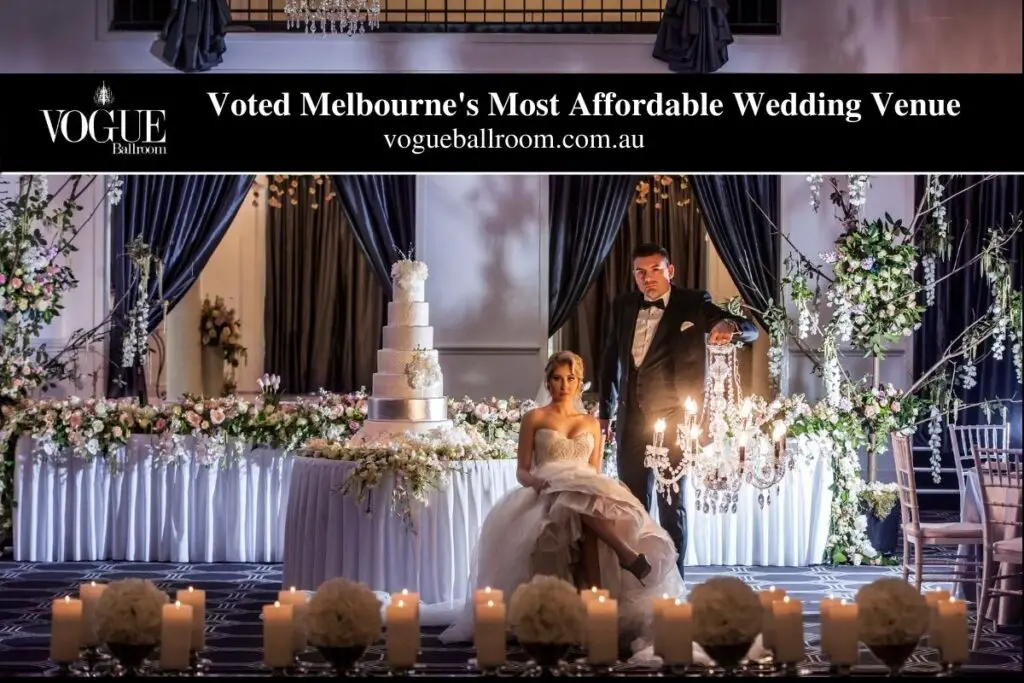 Add a header to begin generating the table of contents
List of Couture Wedding Dress Designers Melbourne
J'Aton Couture Wedding Dress Makers Melbourne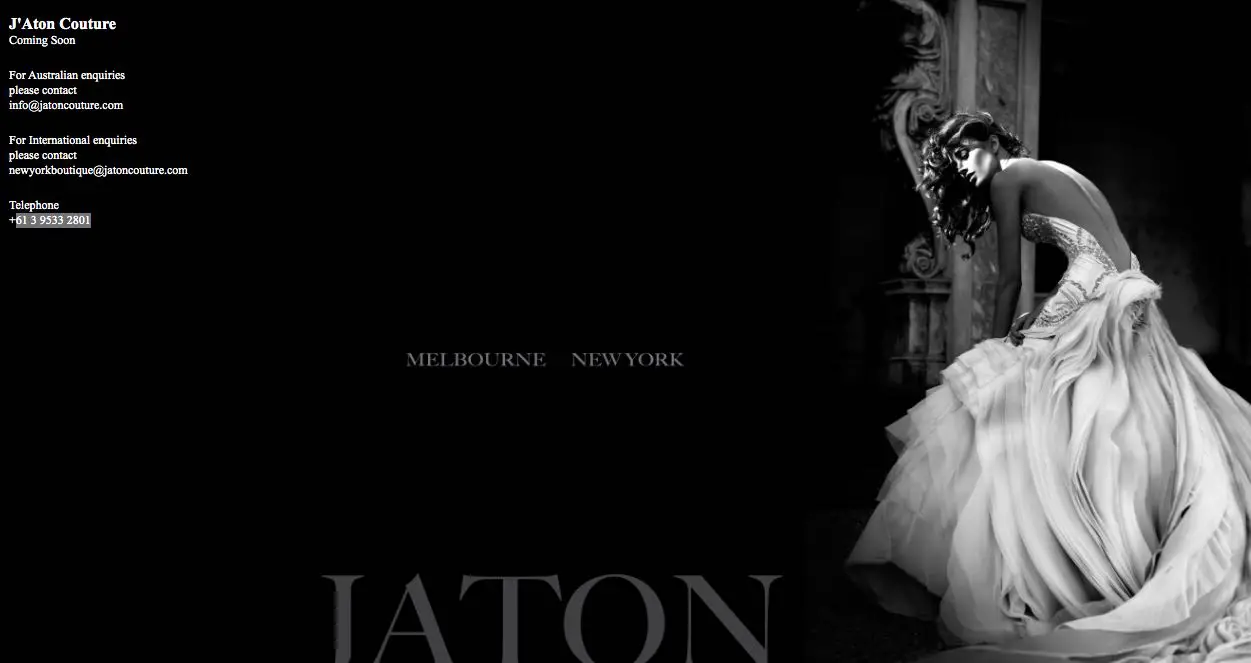 03 9533 2801
Since being founded by Jacob Luppino and Anthony Pittorino over 20 years ago, J'Aton has become a premier source of bridal fashion. The Melbourne label, which has expanded internationally, is also a favourite amongst celebrities, such as Rebecca Judd and Jodi Anasta. Known for its incredible attention to detail, J'Aton creates gorgeous, expertly crafted gowns.
Silvana Tedesco Couture Wedding Dress Makers Melbourne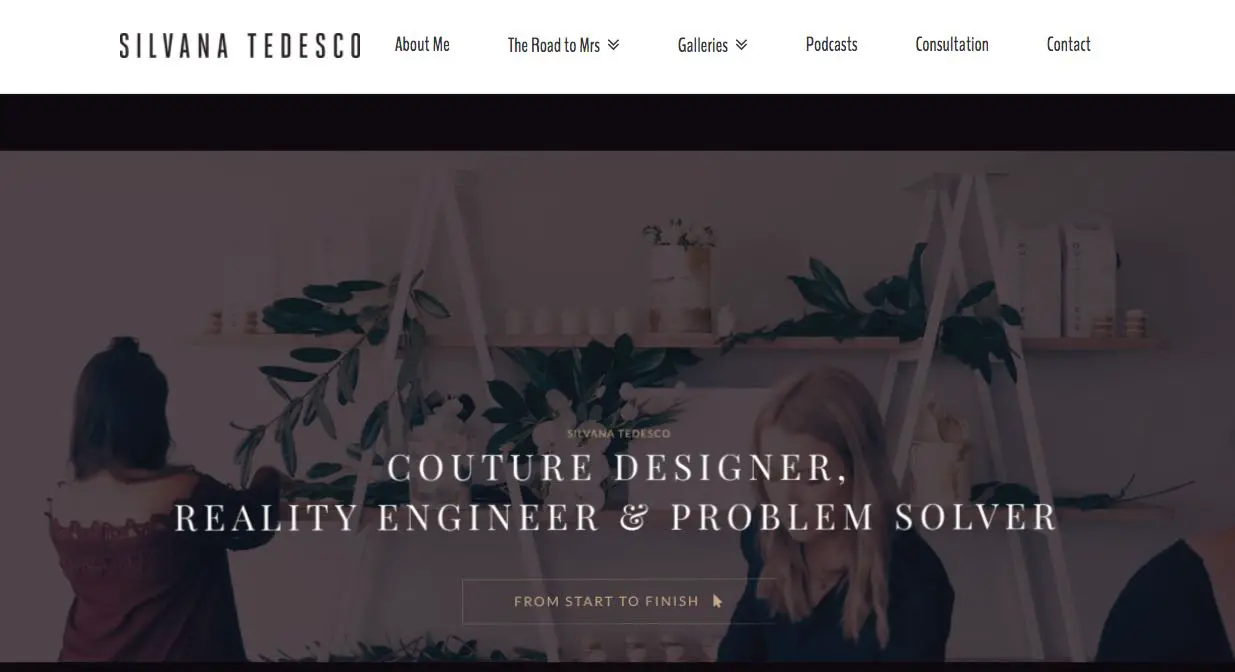 9817 1111
Welcome to Silvana Tedesco Couture – I'm so glad you found me!
Are you dreaming of a custom-made gown for your wedding or special event (excellent choice by the way)? I'd love to work with you to create a unique piece that has your friends and fam-bam awestruck and talking for years about how perfectly "you" you were on your special day.
It's an intimate (and rewarding) experience working with a designer, so you'll want to know a bit about me if we're going to be spending time together, bringing your vision to life.
Growing up as a curvy girl, I found it hard to find beautiful things to wear. As a creative spirit, not being able to clothe myself in gorgeousness was a problem for me. So I decided I would design my own clothes to make myself feel beautiful. This lead to my realisation that I could create clothes to help other women feel beautiful too.
What an honour and a privilege.
There's no feeling like what I get after a client's reaction the first time she sees herself in The Gown. You've trusted me with your vision. Or you've trusted me to create a vision for you. It makes me so happy to watch your joy when you meet your piece for the first time.
I design without rules and boundaries, so you're free to experience the joy of couture with me. You can have as much or as little involvement in the design process as you like. I adore clients who give me a clear vision and aesthetic for their wedding and their dress and then entrusted me with the creative freedom to deliver the perfect bespoke design. I also love to collaborate with you to create the dream dress for your unique shape and individual style.
I'm here to make this part of your wedding or event prep joyful, fun and exciting. I know there can be a lot of stress and emotion in the lead up to your big day, so you won't find any fussiness or uptight people in my boutique and studio. My team and I are having the time of our lives making your gown – we'll be dancing to hip hop and Latin beats to match the passion we're pouring into the detail of your dress.
Because I'm mad about detail, fabric, material, cut, colour, fit and finish – all will be perfect for you. I trained in my craft from the age of 16 in one of the most well-known bridal houses in Melbourne. I've been fortunate enough to have dressed amazing women for the Red Carpet and had my work featured in magazines and media over my ten years in the Australian fashion industry. I give my all to every piece I produce, and to every client, I have the pleasure of working with.
So if you're ready to step out, push some boundaries and show the world your unique edge – we should definitely meet.
ST BRIDES
A custom-designed gown is something that is like no other. It's yours. Yours to keep and to cherish for a lifetime. It fits every curve of your body. It's made for you, and ONLY YOU. These gorgeous women chose Silvana Tedesco to design their gown for their big day.
Raffaele Ciuca Bridal - Couture Wedding Dress Maker Melbourne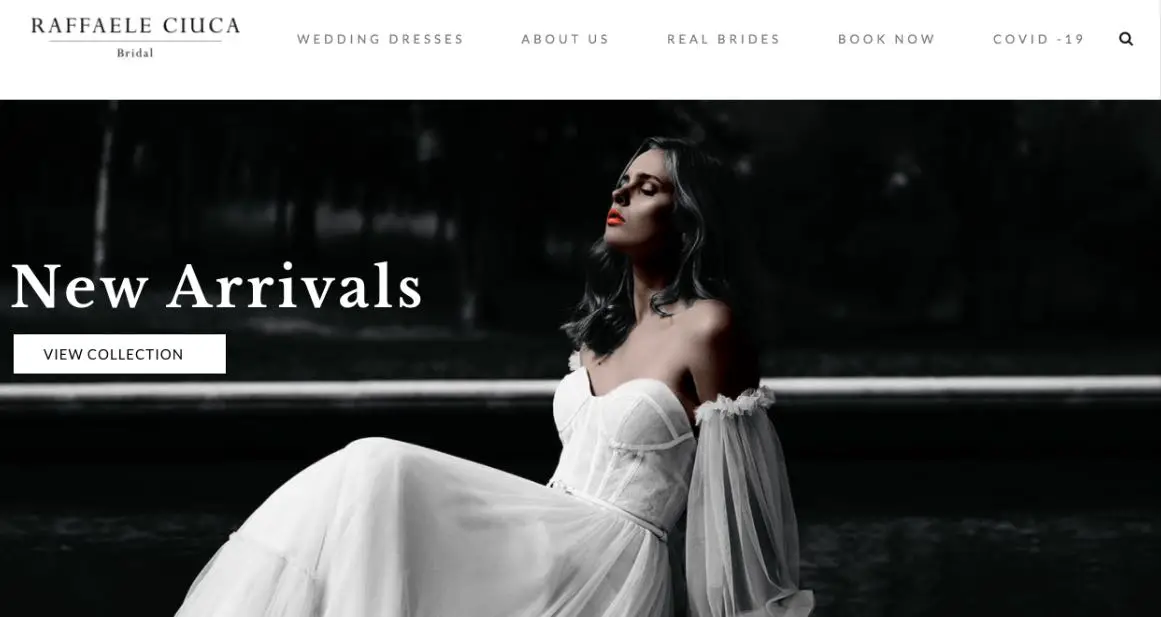 393804044
"Since 1956, Raffaele Ciuca has defined bridal style and celebrated Australia's greatest love stories."
WHO WE ARE
Specialising in wedding dresses, Raffaele Ciuca is a 4th generation family business celebrating 60 years of experience in the wedding industry. From humble beginnings in men's tailoring, Raffaele Ciuca has expanded to become Australia's most trusted and renowned bridal destination. Making brides look and feel a million dollars on their wedding day is what we do best. Our philosophy is simple; exceptional service, range and value. Our wedding dress collection is the largest in Australia, featuring a mix of silhouettes, sizes and styles to suit every bride. Raffaele Ciuca is home to some of the most exquisite local and international wedding dress designer labels including Maggie Sottero and Berta Bridal.
THE HERITAGE OF RC
Raffaele Ciuca migrated from Italy to Australia in 1954. Raffaele was a skilled tailor, and He learnt the art of tailoring from his father. In 1956 Raffaele opened up his first store in St Georges Rd, North Fitzroy. Raffaele's wife Tina joined the business in 1968. Raffaele and Tina had two daughters. After completing their education, Patricia and Claudia joined the business. The family introduced bridal wear in 1980. in 1982 they opened their second store in Coburg which they outgrew and relocated to a larger store on Sydney Road, Brunswick. Patricia and Claudia's husbands; Joe and Sario decided to join the business. In 2005 the company expanded and opened another store on High Street, Armadale.
WHAT WE DO
Our customers are one of a kind, and so are we. Our professional stylists understand our customer's individuality with attention to detail, a keen sense of style, and a perfect vision. Our service is unsurpassed with over 50 dedicated professionals ensuring the ultimate customer experience.
Romeo Bastone Couture Wedding Dress Maker Melbourne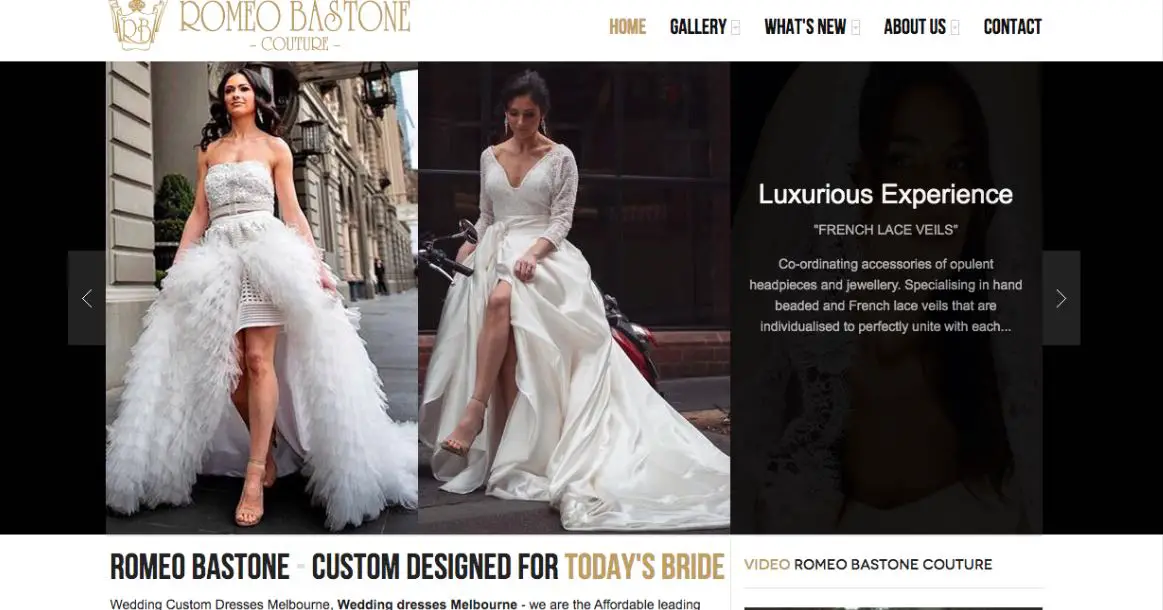 395338755
Romeo Bastone - Custom designed for today's bride
Wedding Custom Dresses Melbourne, and wedding dresses Melbourne - we are the Affordable leading Award Winning Melbourne Bridal Couture Designer & Designer Bridal Fashion House, known for Affordable Bridal Luxury Gowns. We love couture but are especially passionate about Bridal Design & Bespoke creation of Dream Gowns for Brides. We are humbly grateful to have received many photos and notes/reviews from our clients over the years. We would love to work with you, to Custom design a Wedding Dress you will love for your Dream Australian or Overseas Wedding.
Welcome All to the #romeobastonecouture Custom/Bespoke experience
The RBC Dream Experience allows for one consultation & measurements/orders are taken at this lengthy consultation. As 90% of the work is referred, we found that only one was required. These days everyone does their research online & thus is thoroughly aware of a supplier's work. So we only work according to body shape, design & colour (of old school techniques), with each gown being individually exclusive. We not a retailer, nor do our gowns take a week, or 2 or 3 to make. Each gown takes months & months in the making. Hence, Romeo Bastone is known as affordable luxury & also because most laces & embellishments are exclusive to us, those that are directly imported - French Laces. So our clients avoid the retail mark up of fabrics/laces & so forth as we purchase directly from suppliers overseas. Bridal Gowns minimum of 7 fittings. Evening Gowns minimum of 5 fittings. Though the process can also be catered for budgets & shorter time frames can be accordingly scheduled.
The Romeo Bastone Range consists of over 50 styles, but one is welcome to bring in ideas & we advise & re-design & Bespoke as required. All-inclusive Custom Wedding Gowns priced from $4000, with Evening - Mother of Bride - Mother of Groom priced per requirements, generally from $1800, all-inclusive.
The #RBC process is fun & enjoyable & most of all - stress-free. Hence, only taking on a certain number of orders for each month as we work quality, not quantity. "It's a Dream Gown Experience. As every bride & in particular, All #RomeoBastone Brides/Clients deserve no less X
Embrace Bridal Boutique - Couture Wedding Dress Maker Melbourne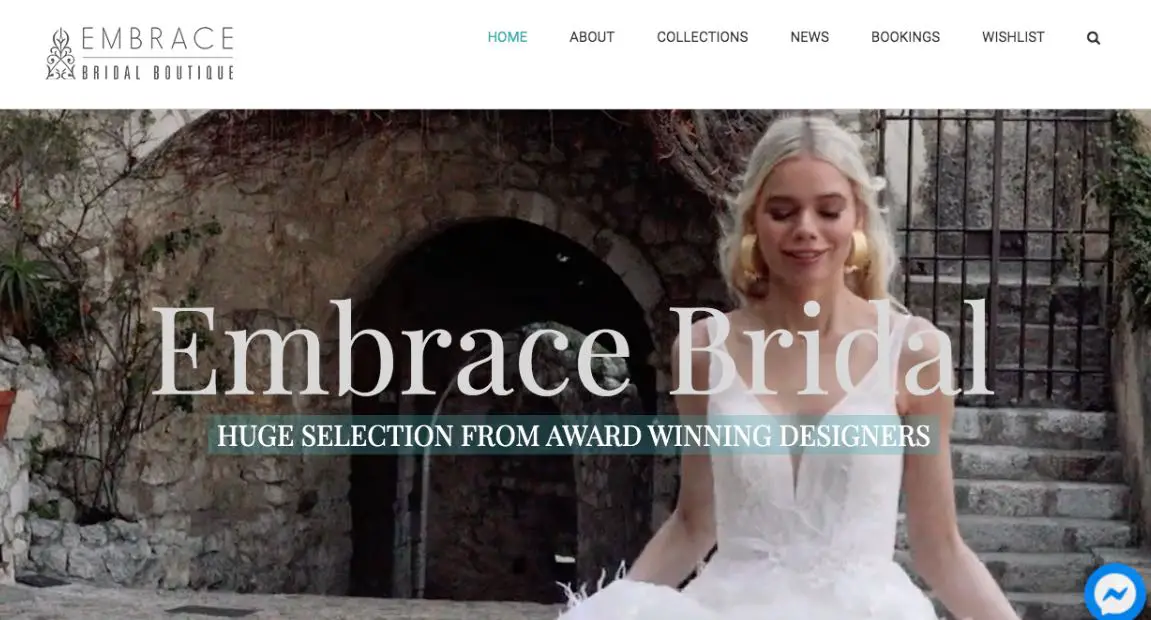 352242793
Welcome to Embrace Bridal
Geelong's Most Stunning Wedding Dresses & Bridal Store.
Picture a beautiful art deco building, a space that excites and inspires your bridal shopping journey. This is what Embrace Bridal is all about. Located in the main shopping precinct of Geelong, our luxurious boutique offers a one-on-one service where brides can choose an exclusive gown of their dreams. Your bridal consultant is there to guide you through the entire selection process, from trying on different styles, fittings, ordering and alterations. Every bride should stay true to herself and her style, and we want to help you do that.
Presenting a stunning selection of wedding dresses, Kristy and her team have carefully considered each collection to ensure both uncompromising quality and design. Our designers are selected to ensure you, and the bride have the opportunity to view a diverse selection of gowns all in the one place.
We are not about the pushy sales techniques, and we are here to make sure your wedding dress journey is fun and memorable.
Stunningly Beautiful Gowns
Come in and meet Kristy and the team – we love showing off our beautiful range of Wedding Dresses, Bridesmaid's Dresses, Bridal Accessories and Jewellery. Embrace Bridal Boutique services Geelong, the Surf Coast, Melbourne, Ballarat and Bendigo regions for Bridal, Bridesmaids and Bridal Accessories.
About Embrace Bridal
It all began with a wedding! Founder Kristy was inspired after marrying the love of her life in 2014, to create a space and experience that is unforgettable and special, like our brides!
Kristy has created a relaxed, friendly and luxurious space where brides and their tribes can enjoy the wedding dress journey without the pressure and pushy sales staff. We listen, we take the time to understand your wedding vision and what it is that makes you feel special and beautiful. This treasured moment is about finding that gown that makes your heart smile.
Each of our beautiful bridal consultants has been carefully selected for their knowledge, experience and most importantly, their ability to connect and help brides with this emotional and exciting journey.
Our mission is simple – exceptional friendly service and high-quality, beautiful gowns!
Julia Bridal - Couture Wedding Dress Maker Melbourne

432607539
The wedding gowns of the Julia Bridal are nothing short of magnificent. We offer a wide selection of styles and silhouettes. The section includes classic princess gowns, glamorous, sexy mermaid, A-line gowns, luxury dresses, cheap bridal gowns and more in deer park and other suburbs of Melbourne. You'll adore the thousands of different detailing options that make each gown unique, from tea-length hemlines and sculptural embellishments to dramatic ruffles and stunning hand beading from modern, clean lines to traditional fairy tale princess wedding gowns.
Empire Bridal- Couture Wedding Dress Maker Melbourne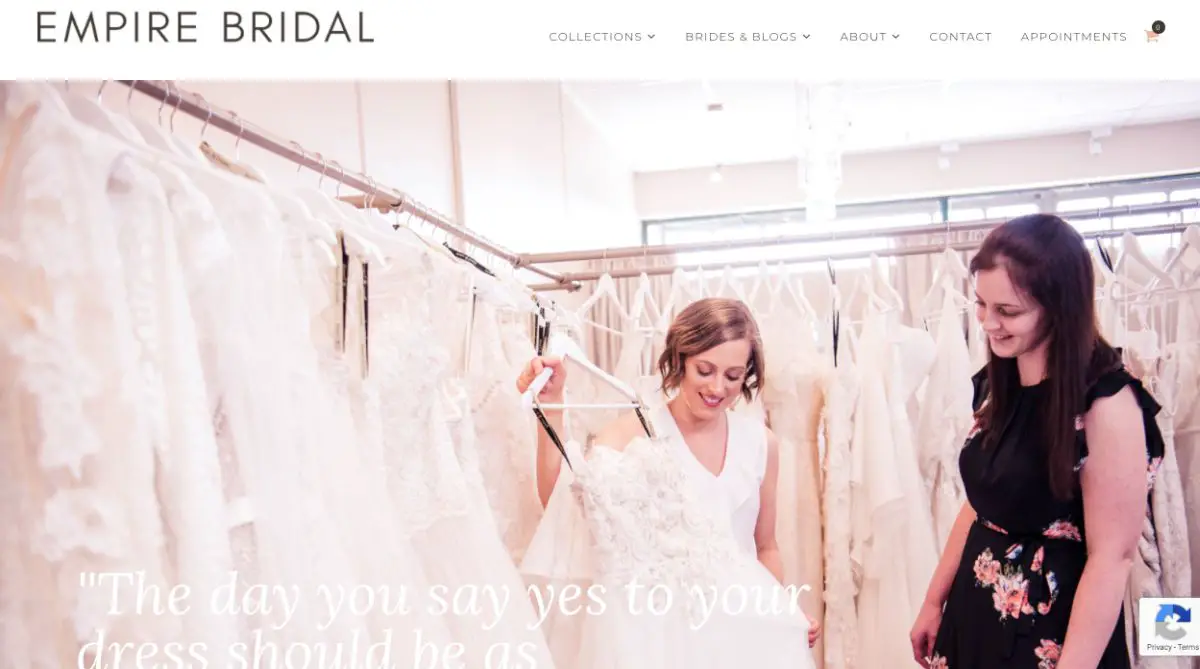 434020670
Advice for Bridal Shoppers:
Don't be scared to voice your opinion about gowns you try on, too many brides worry about what I will say if they tell me they don't like it. It isn't about me, and it's all about helping you find your dream dress.
Advice for Deb Shoppers:
Try the gowns on! You won't know what you like until you try them on.
Cute sized, family-owned, bridal & evening wear boutique, with a HUGE personality.
Michelle Beresford, founder and owner of Empire Bridal, opened her boutique with one thing in mind, to bring the latest in bridal, debutante and evening wear trends to Melbourne's South East. Her passion for helping women feel, the most important girl in the world is most uplifting and hard to find in today's busy world.
At Empire Bridal, we have a hand-picked selection of gorgeous designer gowns, which are at the forefront of bridal trends.
Keeping in mind the rising costs of weddings and life in general, Michelle has made sure her gowns are not only excellent quality but kept at affordable prices. Payment plans and package deals are also on offer, to help you have the dress of your dreams. All bridal gowns are under $3,000. Debutante gowns are $750.00 or less. Bridesmaid packages help save dollars and complete the look.
This is one boutique not to be missed, so make your appointment today and phone 03 9707 4888 or email: enquiries@empirebridal.com.au.
It truly is a place where the most magical moments happen.
Empire Bridal is located in Beaconsfield, a short 45 min trip from the CBD and 5 mins from Berwick. Our address is Shop 6/6-10 Old Princes Hwy, Beaconsfield. You will find us set back from the highway, next door to Kaye Charles Real Estate, In Beauty and Tulip Thai. Parking located at the rear of the boutique.
Where fairytale weddings come true with beautiful gowns as unique as you.  You've got the ring, and now it's time for the dress. Maybe you're freshly engaged and just about to begin your dress-hunting journey, or maybe you've searched all over town already and have been
disappointed by a lack of choice or ridiculously high prices.
Luckily, your search has brought you here where you can find the perfect dress without the stress!
Werribee House of Brides - Couture Wedding Dress Maker Melbourne 
397494144
Melbourne Bridal Gowns and Formal Wear
Werribee House of Brides has been helping brides find their dream wedding dresses for over 11 years. Our wedding and debutante boutique, situated across from Pacific Werribee Shopping Centre, carries a great range of affordable bridal, debutante, bridesmaid and evening gowns. If you are lo
Holly Butler Couture Wedding Dress Maker Melbourne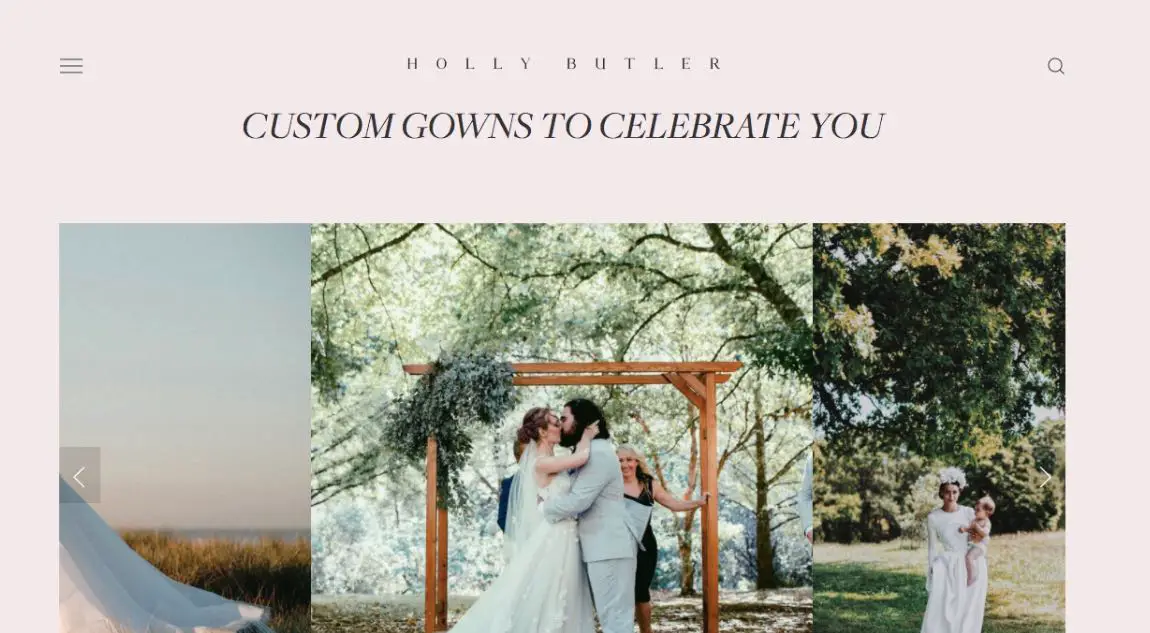 403921219
Our business is founded on the truth that we are all, in different ways, beautiful. We want to celebrate you; your beauty; your personality, and use our works in a way that uplifts this. We also want to stand against mass production and unethical clothing production as we strive toward more sustainability and thoughtfully made products within Melbourne.
Couture encourages you to see that you, as an individual, are beautiful. Through customised fit to compliment your body shape and customised design to celebrate your personal style, we will create your one-of-a-kind gown. Sustainably and thoughtfully made in Melbourne.
HOW WE CREATE YOUR GOWN
Step One
Tell us about your dream gown! Contact us, and we'll schedule you in for a complimentary consultation, we'll discuss ideas and sketch up your custom gown design. 
Step Two
Over three fittings we'll perfect your gown to you; adjusting corsetry, adding more French lace, draping silk to sit perfectly on your waistline and frosting the look with the softest veil.
Step Three
Wear your one-of-a-kind dream wedding gown down the aisle!
Laugh, dance and celebrate love 
Kay Elizabeth Couture Wedding Dress Maker Melbourne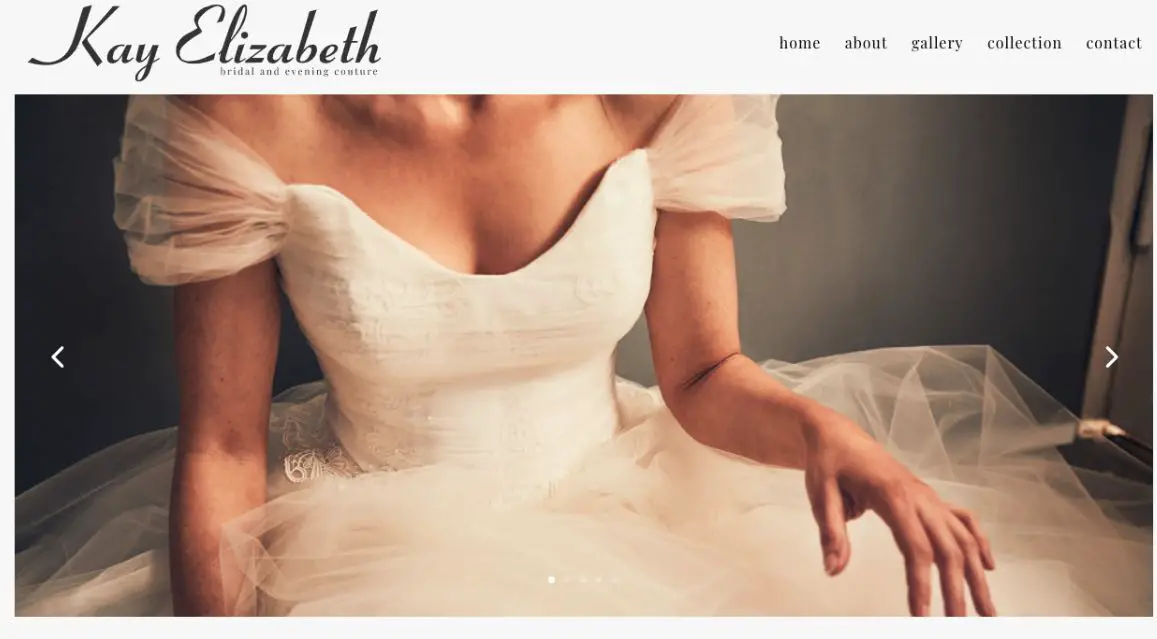 409027340
About Kay
Kay specialises in unique bridal and evening couture, individually designed to perfectly fit, flatter and give you the confidence to feel fantastic on your special day.
With over 20 years of experience in the bridal and fashion industry, Kay creates exquisite and luxury made-to-measure, handmade gowns using time-honoured couture techniques.
Using premium and quality fabrics and a personal and custom design process, Kay will bring your dream gown to life by incorporating your own personal style with elegance and sophistication, giving you cherished memories to last you a lifetime.
Kay takes pride in her intimate design process where she will meet with you face to face for fittings in her Melbourne studio leading up to finalising your dream gown.
Kay's creations are also extended also to Bridesmaids, Mother of the Brides, racewear and any other special occasions.
Always and Forever Bridal Couture Wedding Dress Maker Melbourne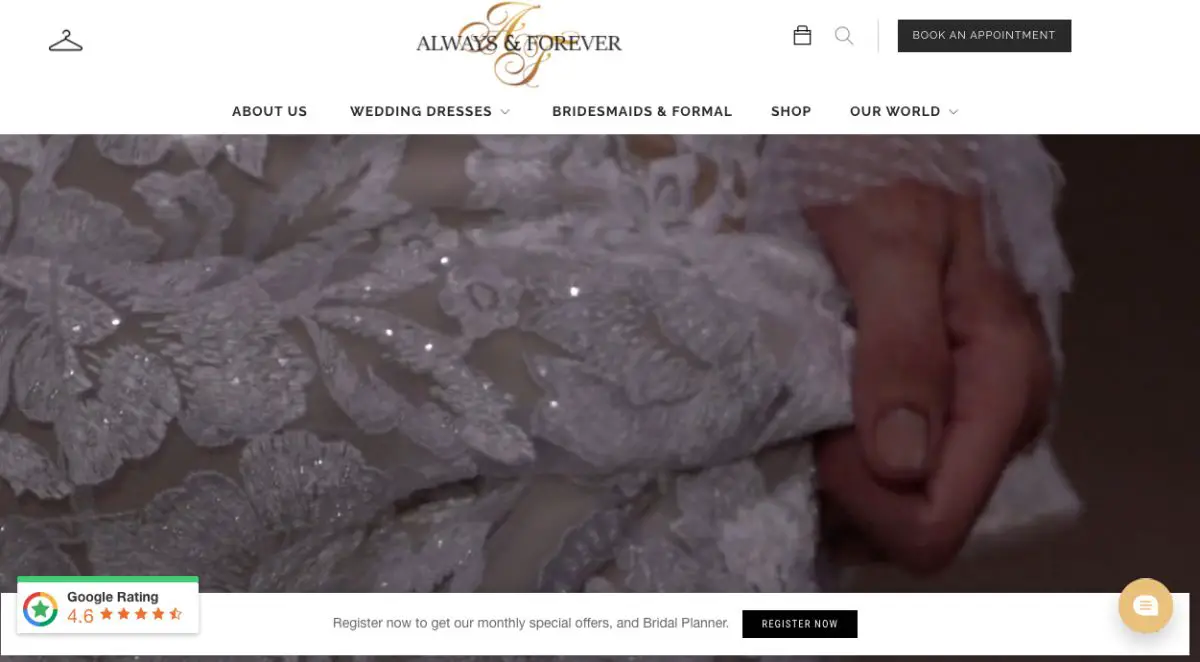 390772999
BRIDAL - BRIDESMAIDS AND WEDDING DRESSES MELBOURNE -
ALWAYS AND FOREVER
At Always and Forever Bridal International, Melbourne – London, We pride ourselves on being the leading premier bridal wedding dresses stockist in Melbourne. We support one of the largest collections of beautiful wedding gowns in Melbourne. Always and Forever carry award-winning bridal and exclusive designers from Australia and around the world;- such as Sophia Tolli, Ellis Bridal, Peter Trends, Pronovias, Rosa Clara, Fara Sposa, Mon Cheri, Opulence, Romantica of Devon, Mori Lee, Madeline Gardener New York, La Sposa, St Patrick, Ian Stuart and many more.
With over 28 years in the Industry, Always and Forever Bridal International is a family run and owned business, renowned for its customer service, Always and Forever has become Melbourne's most sort after and trusted bridal store, for brides to be when shopping for their Wedding Gowns and Bridesmaid Dresses. 
DESIGNER WEDDING DRESSES AND GOWNS MELBOURNE
Always and Forever Bridal International is based in the heart of Melbourne's most famous fashion precinct, based on Collins Street, Melbourne. With globally acclaimed fashion houses sourced from around the world, from Europe to the United States as well as some of Australia's finest designers. We are synonymous with bringing the newest designer catwalk wedding dress collections from London, Barcelona and New York to name but a few.
Our dedicated bridal stylists will help guide you on your journey to find the most fantastic wedding dress, to suit your personality and style. Our professional team is here to listen and create a truly amazing experience with a sense of style, never to be forgotten.
CUSTOM WEDDING DRESS SERVICE MELBOURNE
The perfect gown is only limited to your own imagination as we now have our Custom Design Bridal Service. Where you can create your own personalised wedding dress, from Vintage to Boho, Princess Classic to Modern, sleek designs. Always and Forever are committed to providing our brides with the ultimate designer experience here in Melbourne.
Our flagship store in Melbourne is located at Level 1, 340 Collins Street, Melbourne. We carry an exquisite collection of Bridal gowns, Evening wear and Prom gowns, along with a large selection of accessories, everything you could need for all those special occasions.
Designers such as Ian Stuart, who are exclusive in Australia to Always and Forever, as well as Pronovias, La Sposa, Mon Cheri, Rosa Clara, Peter Trends, Ronald Joyce, Madeline Gardner, Victoria Jane, Mori Lee, Mark Lesley, Romantica of Devon and more.
Always and Forever have been established for over 20 years in the UK, we hold a large selection of some of the most delicate gowns worldwide. Our success is due primarily to our customer's recommendations, that is why you are important to us. Our aim is for you to relax and enjoy the experience, we don't make any demands, (no maximum time limit, no limit to the number of gowns you may try), we are here purely for you, so that you may experience the magic.
Plus Size Wedding Dresses - Couture Wedding Dress Maker Melbourne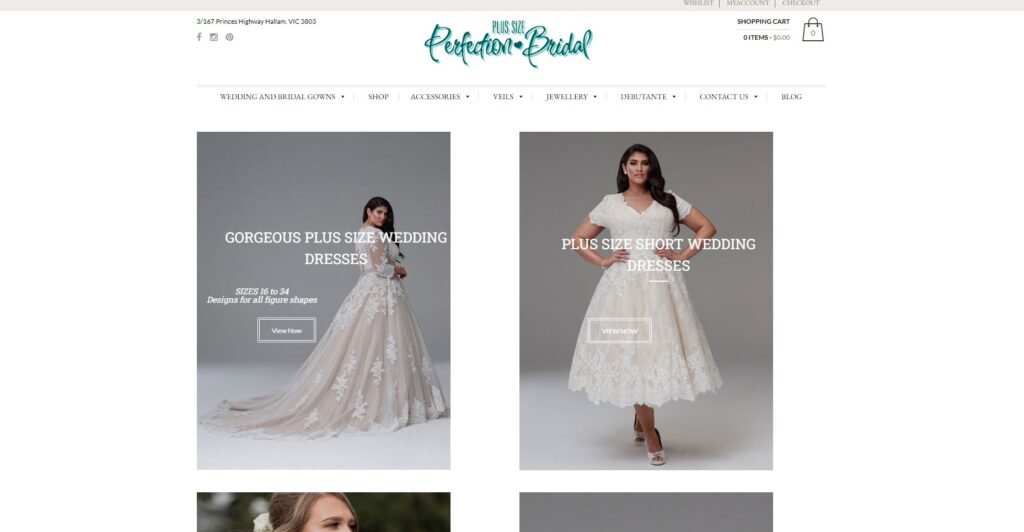 387863302
Dreamy, plus size wedding dresses in Melbourne
Fairytales do come true, discover your dream plus size wedding dresses and deb dresses in our Melbourne bridal shop. Perfection Bridal is a plus-size wonderland, of wedding dresses and wedding accessories.
We understand that everybody is not the same. This is why you can try on dresses in your size, feel the way it sits on your body and marvel at our unique magic corset.
Each season Plus Size Perfection Bridal creates a new collection that is forward-thinking, on-trend and dare I say it – affordable. Prices starting from $399.
Beautiful wedding dresses size 16-32 in-store to try on today.
Our wedding gowns include "The Magic Corset", our own invention for shaping your figure to the dress and give a seamlessly, curvy shape. Giving the illusion of loosing two dress sizes, camouflaging lumps, & accentuating bumps.
With a team of designers, dressmakers and stylist in-store, ready to help you put together a custom look, just for you. Strapless dresses can be made with straps; sleeves can be added, hemming and shortening dresses, no problem. This can all be achieved in the one place at Perfection Bridal.
Ready to wear plus size wedding dresses
We are passionate about every last gown that we design and create—a labour of love, right down to the choice of the smallest bead or button. Our gowns are not just designed for one magical day, but for a wonderful lifetime of memories.
Enjoy your shopping experience. 
Plus size wedding accessories and other pages you may enjoy
Most of our wedding shoes go up to a size 13, in most styles: white shoes, ivory, blush and champagne shoes. Bridal shoes with high heels and pretty flat wedding shoes, the choice is yours.
Perfection bridal has affordable shoes for brides. Ultimately you want to feel stunning in your shoes, but we understand secondly you must be comfortable throughout the day.
Most of our bridal shoe range come with matching purses in white and ivory. Excellent for all those emergency items like your phone and tissues.
Jackets and boleros for plus size wedding dresses
Suppose you have fallen in love with a strapless gown or would just like a little extra arm coverage. A lace jacket may be the answer you are looking for. 
A lace bolero or jacket can give you two different looks. A modest look covered your arms and back for the ceremony, then for the reception remove the jacket and wear the strapless wedding dress: wedding jackets and boleros in-store sizes 16 to 34.
Perfection bridal is located in the home of Melbourne wedding dresses Leah S Designs building.
 Getting married in a week? Or travelling from interstate?
Yes, we have off the rack bridal dresses in your size, ready to purchase and take home today. Prices are starting at only $399 to $2400.
We are proud to stock one of the most significant collections of larger marriage dresses in Australia.
But don't forget, we have corsets, and strapless bra's up to a G cup. Control top plus size petticoats for hire or purchase. Jewellery to compliment your gown also white and ivory wedding shoes from 6 right up to 13. And larger fit garters for the bride to be.
Our talented stylists can help you not only choose the perfect gown. But also help you put together all your bridal accessories. Giving you an overall perfect look for your special day.
Wedding jewellery
What's new. Now in store these stunning wedding earrings. A truly unique piece of wedding jewellery. You've chosen the right wedding dress but you can't find a wedding necklace or bracelet to fit perfectly. So perfection bridal and Leah S Designs has designed a range of wedding jewellery that can be adjusted to fit you.
We haven't forgotten bridesmaids dresses.
If you have an array of different sized bridesmaids it can be challenging to find a style that will suit everyone. Keep both your a size 10, size 22 and size 28 happy with our off the rack range of bridesmaids dresses that won't leave your plus-sized bridesmaids feeling self-conscious. But looking and feeling fabulous.
There is much to be thought of, and we hope we have thought of it all for you. Even specialist wedding dress alterations right here. No need to rush all around Melbourne to find a confident dressmaker.
Plus size perfection has looked after hundreds of bride's, hear what they have to say here at easy weddings.
Christmas Trading Hours: We will be closed From the 21st of December reopening the 4th of January. Wishing you all a safe and happy holiday.
Elissa Marie Design -Couture Wedding Dress Maker Melbourne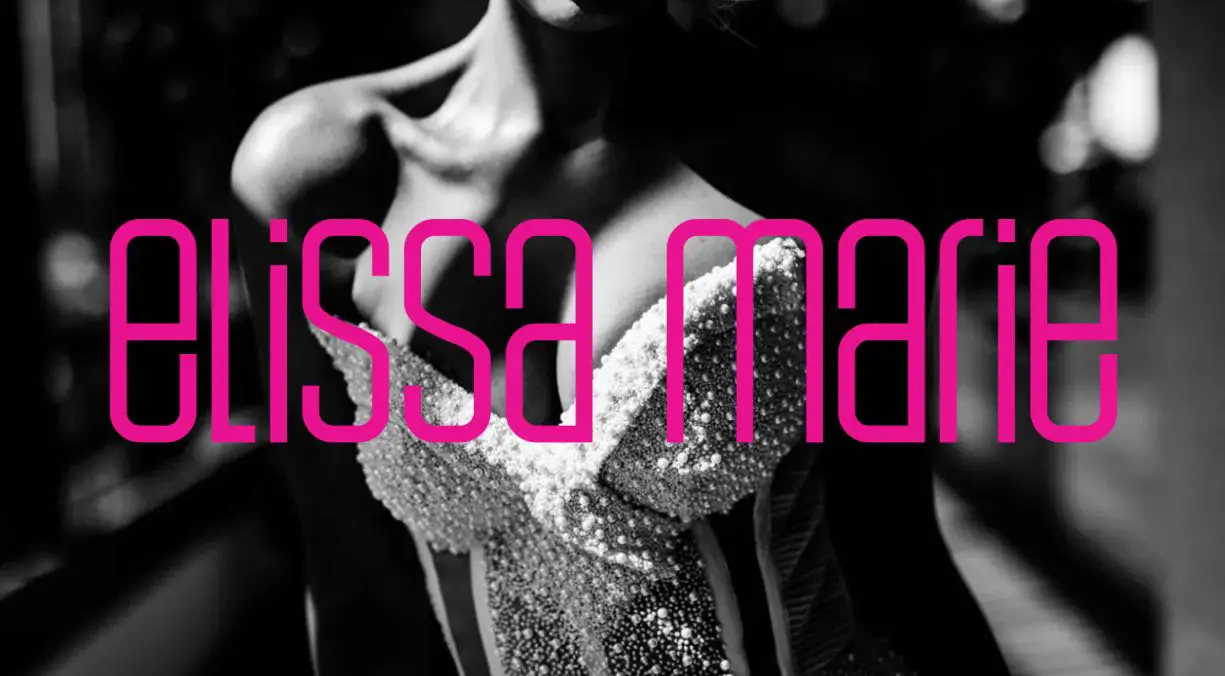 450040482
THE PERFECT GOWN FOR THE PERFECT DAY!
IF YOU ARE LOOKING FOR A ONE OF A KIND GOWN FOR YOUR SPECIAL DAY A GOWN THAT WILL HAVE A PERFECT FIT AND AN IMMACULATE FINISH , THEN LOOK NO FURTHER. WHAT DO WE DO?
Elevated Design Experience.
Sketch

During a design consultation, we help bring together all your ideas as a sketch to realise your vision and make it a custom design.

Fabric

With our expert guidance, together, we will select your ideal materials from the very best fabric selections around the world.

Bespoke

Watch your dream come to life in our studio. During custom fittings, you will see your gown evolve. Be involved in every step of the way.
Formal Wear Of Melbourne - Couture Wedding Dress Maker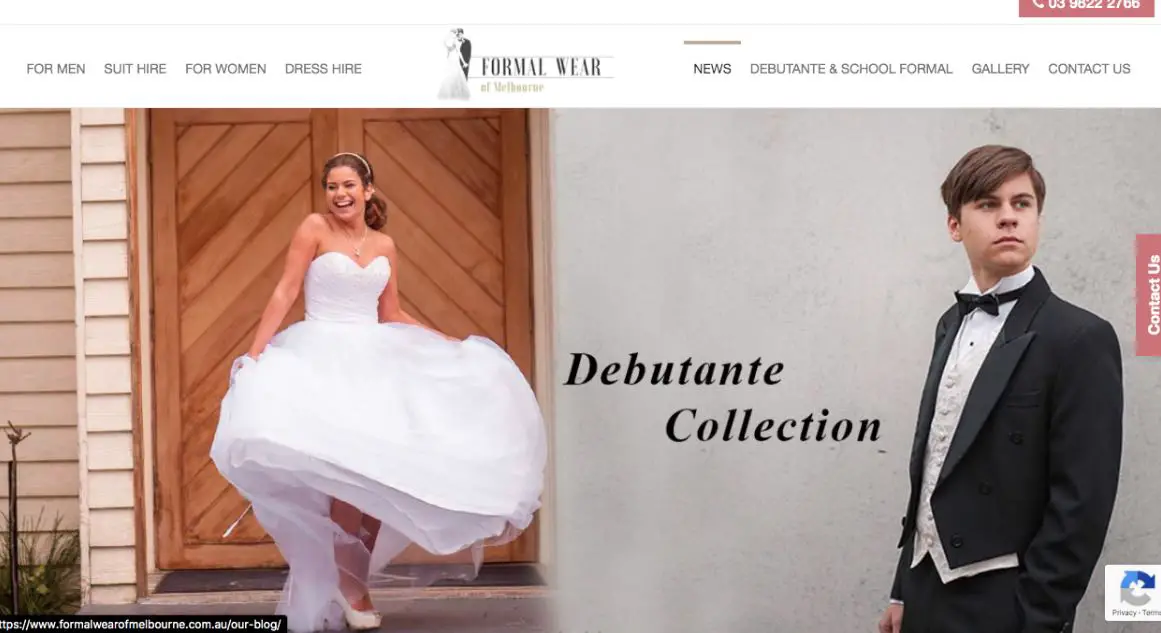 398222766
Welcome to Formal Wear of Melbourne
Trust Formal Wear of Melbourne to supply you with the best fitting, highest quality formal attire you can find in Melbourne. We take pride in bringing you an extensive selection of formalwear to choose from, to cater for every occasion. Whether you are looking for a wedding suit or a formal dress, we have you covered. We are confident that we can match your attire to the occasion's needs and have you looking and feeling your best. Our many years of experience make us the formal wear shop you can trust.
Gentlemen
Our Armadale store has one of the largest ranges of suits for hire in Melbourne, meaning that no matter how tall, short or wide you are, we will find a suit that fits you just right. Whether it's a black-tie event, wedding ceremony, school formal, or debutante ball, men young and old trust us to make them look sharp and feel comfortable doing so.
Ladies
We stock a Beautiful Selection of the Finest Evening Dresses.
We are specialists when it comes to bridal gowns, formal and bridesmaids' dresses, as well as an array of dresses suitable for debutante balls. We take pride and care to present to you an elegant range of reasonably priced and high-quality dresses.
With elegant detailing and a tailored look, our evening dresses impart style and sophistication. Our extensive collection and know-how make us the best destination in Melbourne for evening wear. We invite you to come and explore our beautiful range of dresses for yourself.
ABOUT FORMAL WEAR OF MELBOURNE
Formal Wear of Melbourne est 1960, has two stores in Melbourne, Armadale and Wantirna offering both retail and hire/rental options for boys and men. Formal attire for weddings, debutante balls, school formals and corporate functions. 4000 sq ft of Mens and boys formal hire, Bridal, Bridesmaids, Flower girls, Debutante and Evening wear. We also have jewellery and many complementary accessories, including shoes for your wedding needs.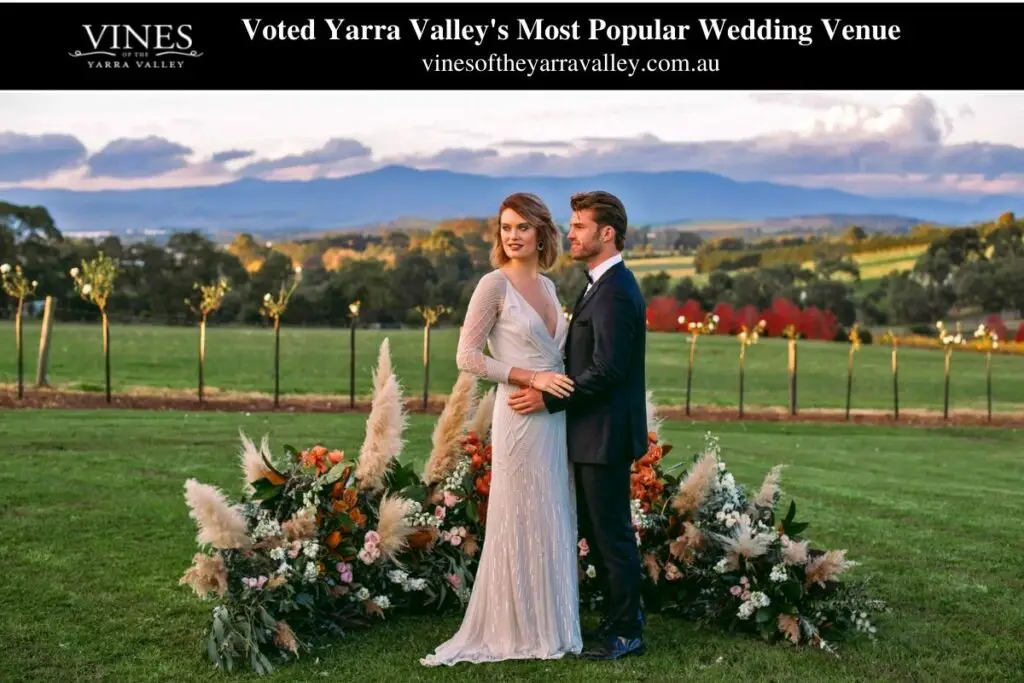 Ferrari Formalwear & Bridal Couture Wedding Dress Maker Melbourne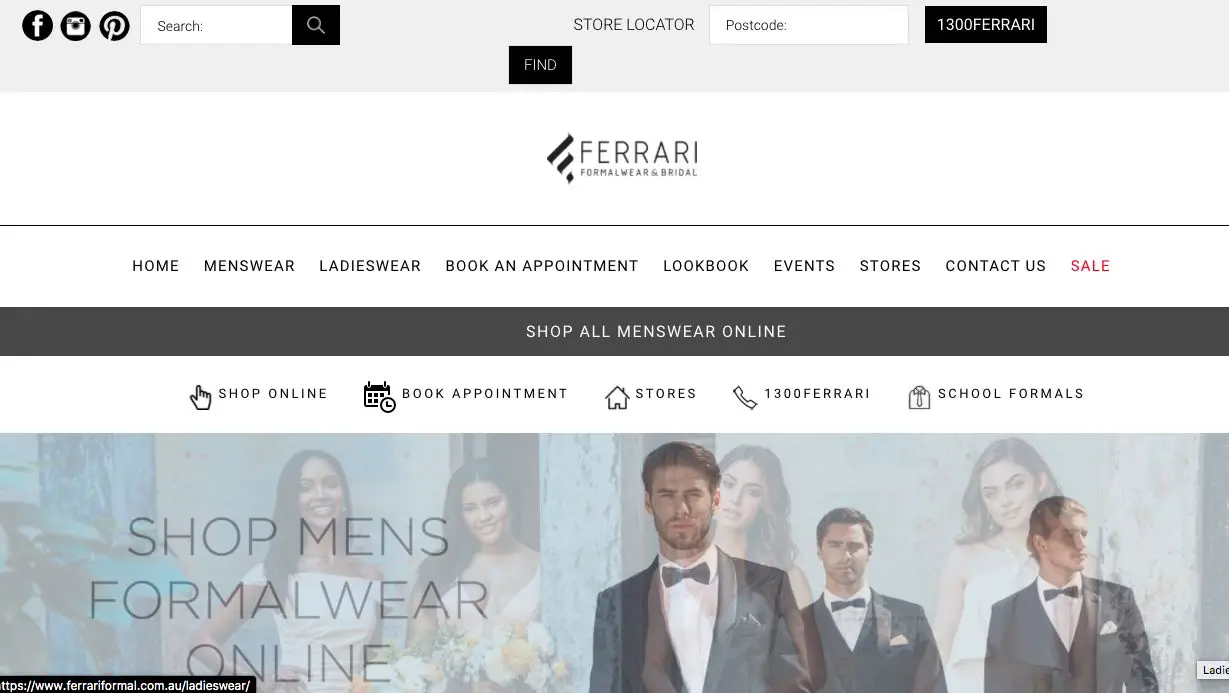 ferrariformal.com.au
13003377274
WHY FERRARI FORMALWEAR & BRIDAL?
From humble beginnings in Ormond, Melbourne, with a stock of five dinner suits bought with money borrowed from his Aunt, Brian Ferrari could never have envisaged that his fledgling business would one day be a part of so many families' special occasions. Ferrari Formalwear, still owned and operated by the Ferrari Family, has reliably delivered quality formalwear and service for forty years to over 1 MILLION customers in South Australia, Western Australia and Victoria.
The knowledge gained from being at the forefront of formalwear fashion in Australia for so long has enabled Ferrari Formalwear to be the market leader in terms of choice, quality, fit and value. Our experience and research into garment technology, assembly, and finishing, guarantees the best possible product for your special occasion, and with our extensive work with designers worldwide we have developed the most stunning range of formalwear available in Australia.
Not all formalwear companies are the same. 
From the smallest page boy to the largest gentlemen, we have fitted them all, and from that experience, we have learned and passed on that knowledge to our team members. Our small but highly specialised management group boasts collective formalwear management experience above 193 years. All have attended seminars by leading local and international consultants to enhance their already vast knowledge of the industry. However, this is where it starts; our continuous education program ensures that all Ferrari team members are apprised of all developments within the industry from the latest fashions, fabrics and accessories to garment handling and fitting techniques. There is no issue too large from the top-down and no detail too small that is not within our sphere of excellence.
BRIDAL
Ferrari Formalwear & Bridal offer a beautiful collection of wedding dresses from a range of elegant labels such as Allure Bridals, Allure Couture, Madison James, Wilderly Bride, Allure Romance, Allure Women, Eddy K and Casablanca.
Our exquisite range of gowns are sure to complement every style of wedding – from a traditional church ceremony to a destination beach wedding.
Designer Bridal House Couture Wedding Dress Maker Melbourne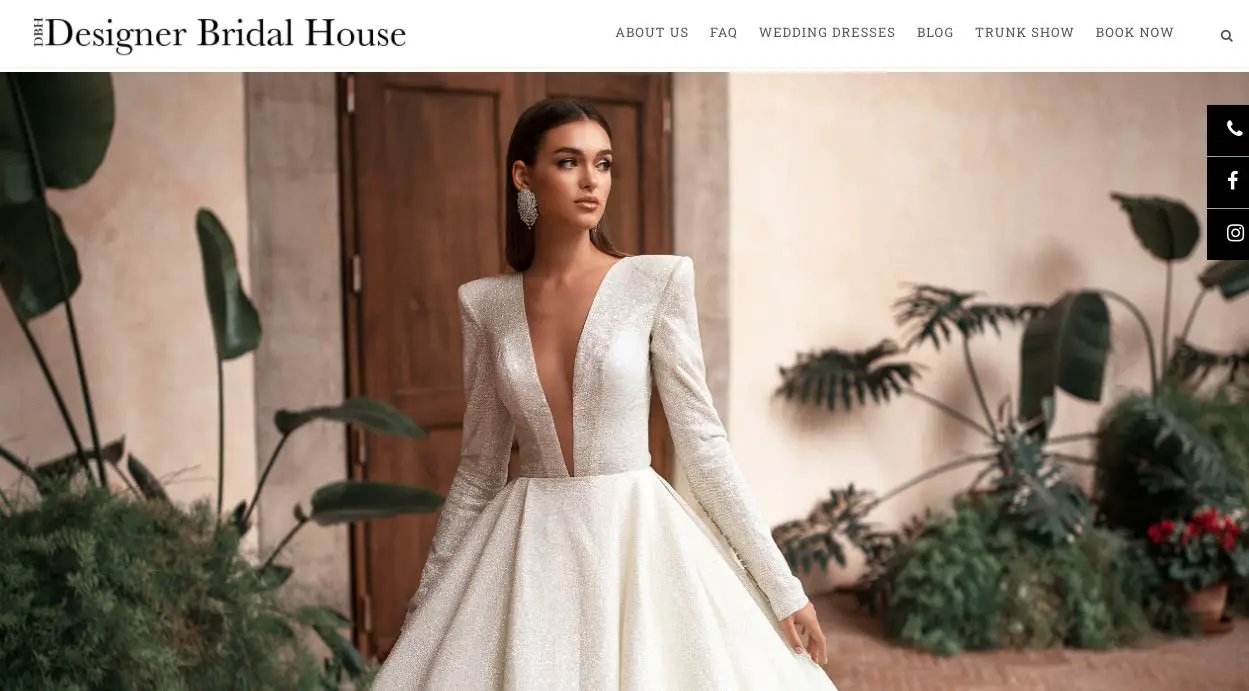 396702874
Designer Bridal House is accredited by the Australian Bridal Industry Academy (ABIA)
Step into a store filled with gorgeous and luxurious ready-to-wear wedding dresses sourced from Australian, and internationally renowned designers brought to Melbourne for our beautiful bride-to-be. Try our sought-after labels like Milla Nova, Adi Shlomo, Studio Levana, and many more in a very private setting.
For the more creative and adventurous bride, we also provide in-house couture services. From start to finish, we will work with the bride to design and create a one of a kind custom made wedding dress that is perfect for her in every way.
Make an appointment today to view our stunning range of wedding gowns at our boutique located in the heart of Melbourne CBD.
Strict measures have been put in place to ensure health risks are at a minimum for our customers.
Step into a gorgeous and private space filled with luxurious ready-to-wear wedding dresses made by Australian and internationally renowned designers. Our sought-after labels include Milla Nova, Adi Shlomo, Studio Levana and much more.
For the more creative and adventurous bride, we also provide in-house couture services. From start to finish, we can work with the bride to design and create a custom made wedding dress that is one of a kind.
Make an appointment today to view our stunning range of wedding gowns at our boutique located in the heart of Melbourne CBD.
Brides of Melbourne - Couture Wedding Dress Maker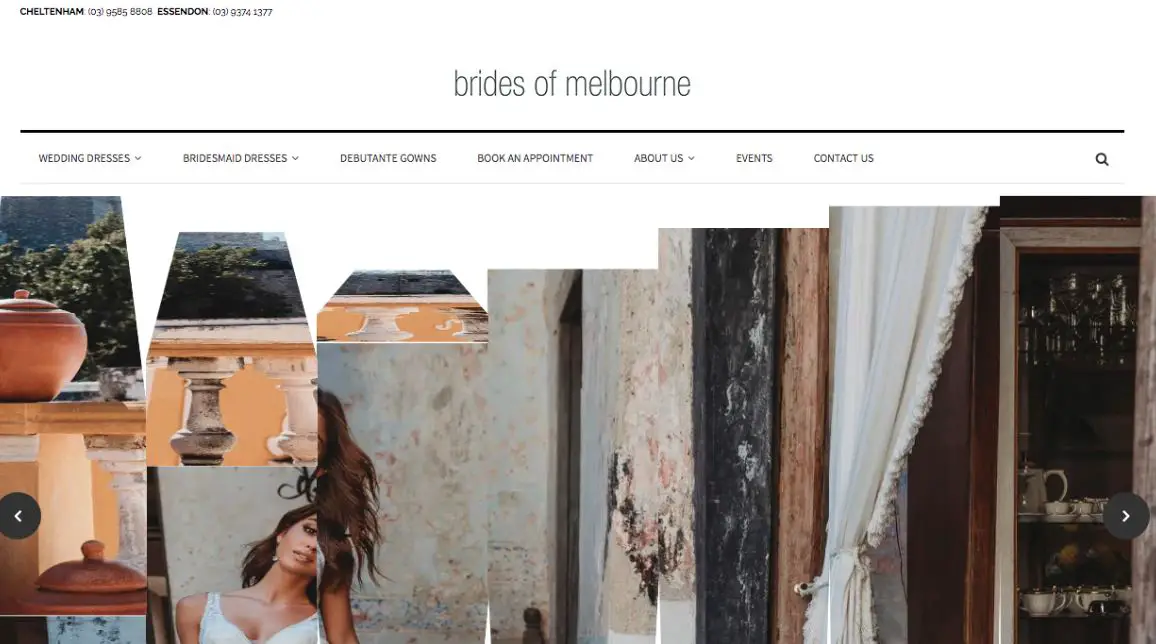 395858808
Over 20 Years Serving Brides in Melbourne – NOW IN TWO LOCATIONS!
Brides of Melbourne first opened its doors in September 1993 and continues to impress hundreds of brides every year as Melbourne's premier bridal emporium. Two beautiful locations- Cheltenham and North Essendon will cater to Brides on both sides of the City.
Our Wedding Dresses
Our talented and experienced buyers carefully select our range of wedding dresses by looking for beautiful fabrics and soft colours, gown weights that suit Australia's climate, both trendsetting styles as well as traditional full wedding gowns.
Some of the brilliant designers chosen for their beautiful wedding dresses and quality workmanship include Allure Bridals, Brides by Mancini, Casablanca and many more.
A Bit of Bling
Brides of Melbourne stock a wide variety of beautiful accessories, adding that 'bit of bling' to your overall look to make you shine. Our accessory range includes everything from veils, petticoats and shrugs to tiaras, necklaces, bracelets and earrings.
Our Customers
Our philosophy at Brides of Melbourne is to specialise in one area and do it impeccably. Our business is bridal gowns and brides are our customers. Brides are our business, and we excel at it. So if you are looking for customer service and quality that every bride deserves then look no further than Brides of Melbourne.
Interstate & Overseas Customers
Just because we are Brides of Melbourne, doesn't mean we don't cater to interstate & overseas customers as well! We serve dozens of customers from all around Australia (and the world!) every week. Quite often brides-to-be shop with us while holidaying in Melbourne and the rest is taken care of remotely using registered post or couriers to deliver your precious wedding dresses to places outside of Melbourne.
Leah S Designs -Couture Wedding Dress Maker Melbourne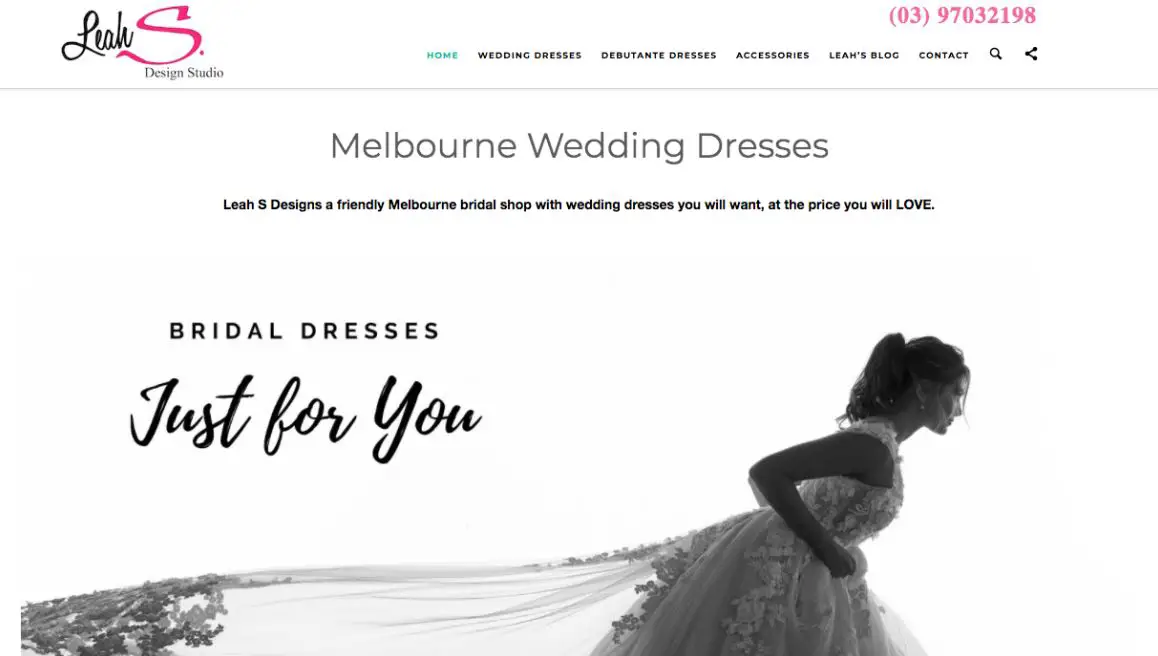 397032198
Affordable Designer Wedding Dresses.
Because you are purchasing your wedding dress directly from the designer, you save. We design and manufacture, so there are no middlemen like most bridal shops.
Our designers understand a woman's figure. Yes, we all have lumps and bumps we don't like; as a result, we have wedding dresses designed for womanly bodies of all shapes and sizes.
Our bridal stylists, otherwise known as the queens of camouflage. Will help you navigate your way to the perfect style for your body shape.
Above all, Leah S Designs has been designing gowns that will embrace your curves for 16 years. Right here in Melbourne.
There are all the popular styles, including mermaid, ballroom or the fit and flare plus A-line. We have them all.
One of Melbourne's most extensive range of all things bridal. They say your bridal gown is the most important item of clothing you will ever buy. Or for that matter, wear in your entire life.
Off the rack ready-made wedding gowns.
Only have two weeks until your marriage; however, you still don't have something to wear. No worries we carry stock so you can buy off the rack.
Plus, our talented alterations department are happy to assist. Therefore making sure that your attire fits perfectly.
Hem alterations

Bodice take in or let out

Fast turn around

Top-quality work by experienced dressmakers
However, we believe you shouldn't have to travel far and wide and spend a fortune to find the perfect gown so if you're looking for one of the best wedding dress shops in Melbourne. It's right here in the south-eastern suburbs.
There is a certain sense of self-possession that comes with owning a creative and thoughtfully constructed garment. It's like wearing a work of art.
Come and visit and buy directly from the Melbourne designers and manufacturers. As a result, you will not only be purchasing a quality gown but also saving heaps.
Leah S Design Gowns feature exquisite bridal laces with high-quality satin. All sculptured into sensational wedding dresses to flatter any woman's figure.
Trusted bridal shop with all style bridal gowns in Melbourne.
Leah S Designs is one of the most trusted Melbourne bridal shops, so check out what other brides think of us on Facebook. Our ultimate aim is to make shopping for your dream dress easier.
Bridal accessories and jewellery.
Above all, stylists are on hand to help you complete your bridal look. There are Fabulous white and ivory shoes and matching purses—every wedding shoe heel height from skyscraper heels to comfy ballet flats.
Also, stunning wedding Jewellery necklaces and earrings. Maybe even a custom-made ring cushion or bridal dilly bag to match.
Possibly you might like to visit our wedding shop to view our extensive range of luxurious veils. Be prepared; their beauty will take your breath away.
Veils crafted from the most delicate English tulle made and designed in Melbourne. Unable to visit all jewellery and veils featured is available online at Hello Lovers Australia.
Plus size wedding dresses.
Also, stocking the entire range Plus Size perfection bridal. This plus size range has over 50 different styles to choose from possibly Melbournes most significant.
However, many more styles are not depicted in these web pages too, because the different stock is coming and going each day.
You are welcome to come in-store and check out what exciting styles we have today.
Shopping for the best Melbourne wedding dresses.
Buy direct from the designer and save. Designer gowns starting at only $399. Why hire when you can buy cheaper.
Congratulations on your engagement! This is one of the most exciting times in your life. Off to look at all the wedding dresses Melbourne has to offer. And no doubt you have a to-do list that's longer than the aisle you will walk down.  
One task that shouldn't be stressful is finding your dream dress. Rest assured, buying your bridal gown at Leah S Designs is an entirely different experience. Our Bridal Shop in Melbourne's south-east suburbs is like no other with designs you won't see anywhere else and with a size range from 4 to 38.
No one is left out, no matter what your shape or size.
We truly believe we offer the most beautiful, affordable designer gowns in Melbourne and beyond also, we believe it's not just about the frock the overall experience is just as important. With a comfortable, nurturing environment and five-star customer service. Get ready to feel like a princess!
Why choose a Leah S Designs wedding dress?
Gorgeous, affordable bridal gowns for real people of all backgrounds and sizes. Whether you're after simple chic gown for a beach wedding.
Possibly a sexy, relaxed boho bride vibe for a garden ceremony.
Maybe you plan to take your vows in a church and would like the regal luxury of a full ballgown style: straps, strapless short sleeves or long sleeve wedding dresses, lace or beads.
We'll have a design to make your dreams a reality providing a genuinely warm welcome and down to earth customer service. Notably, no snobby bridal consultants!
Only skilled staff to recommend sizes and styles to suit your figure and personality without any pressure above all you can try on with no obligation to buy. The only Melbourne bridal shop with the entire Plus Size Perfection bridal specialises in sizes 16 to 38.
This range of plus size formal long gowns have been designed for our beautiful curvy brides.
No time to order we have off the rack wedding dresses too. All affordable designer bridal gown styles from simple styles for a beach service to the extremely formal designs for a cathedral ceremony.
Try our Expert in house alteration services. Ensuring your gown fits to perfection. Plus one-day-turnaround, weekday alterations on selected styles for interstate brides. It doesn't get any easier.
Affordable prices.
Leah S Designs Melbourne wedding dresses provide unmatched affordability without compromising on quality. Bridal and Deb gowns ranging from only $299 to $2500, plus long lay-buy options.
Come in store to see an extensive range of veils. It is made to measure or off the rack—all lengths from fingertip to long cathedral veil length.
Leah S Designs is happy to make a particular veil to your individual requirements. Lots of matching on-trend jewellery.
Everything from the bohemian styles to the more traditional pieces. Accessories to compliment all types of gowns. Together with white and ivory shoes all heel heights from ballet flats to platform bridal shoes.
Vasiliki Couture Wedding Dress Maker Melbourne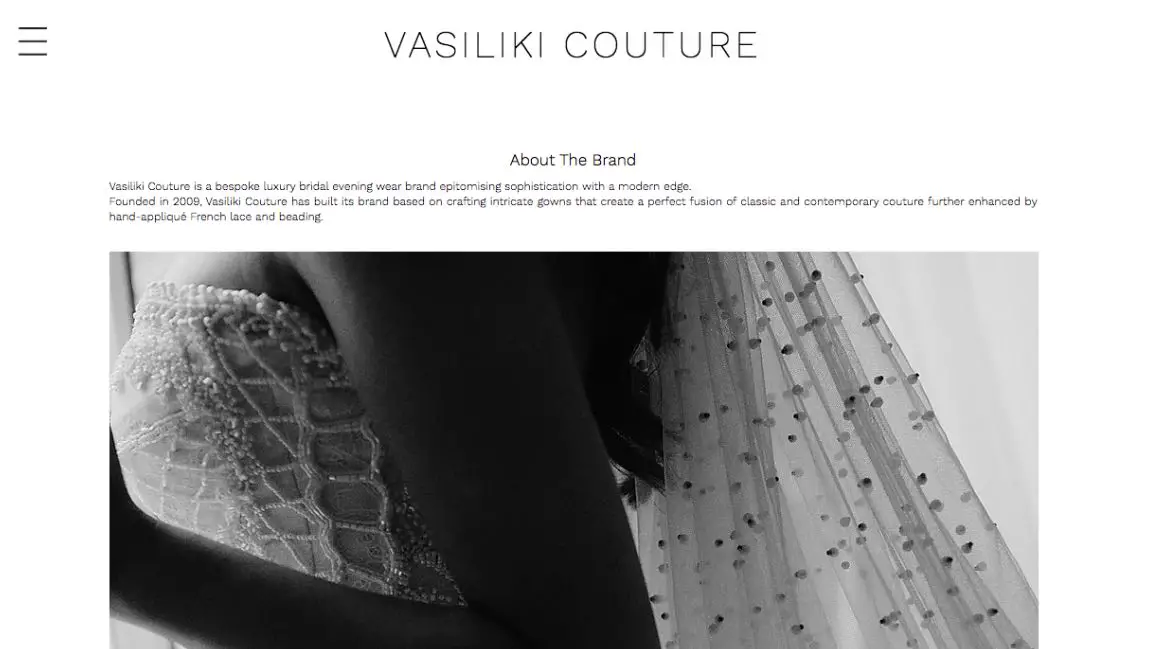 411708206
About The Brand
Vasiliki Couture is a bespoke luxury bridal evening wear brand epitomising sophistication with a modern edge.
Founded in 2009, Vasiliki Couture has built its brand based on crafting intricate gowns that create a perfect fusion of classic and contemporary couture further enhanced by hand-appliqué French lace and beading. 
Searching for your dream wedding dress can be an exciting but also daunting endeavour. The world of social media has a constant influx of new designs that can inspire but sometimes confuse brides to be. With extensive experience in the fashion industry and textiles, Vasiliki Couture can guide you through the design process, from selecting the ideal shape and style and choosing the ideal fabric that will fit the concept and budget. 
At Vasiliki Couture, we aim to provide every client with a one-on-one personalised and unique service that caters to brides and the bride and groom's mother.
Explaining the process
Every element of the design process at Vasiliki Couture involves a fastidious consultation and unlimited personalised fittings that allow the client to embrace the creative process. From initial inspiration drawing to sourcing a range of designer fabrics with Vasiliki Couture, right through to finishing touches, every client will be involved every step of the way to achieve the desired bespoke wedding dress. 
Lux Bridal - Couture Wedding Dress Maker Melbourne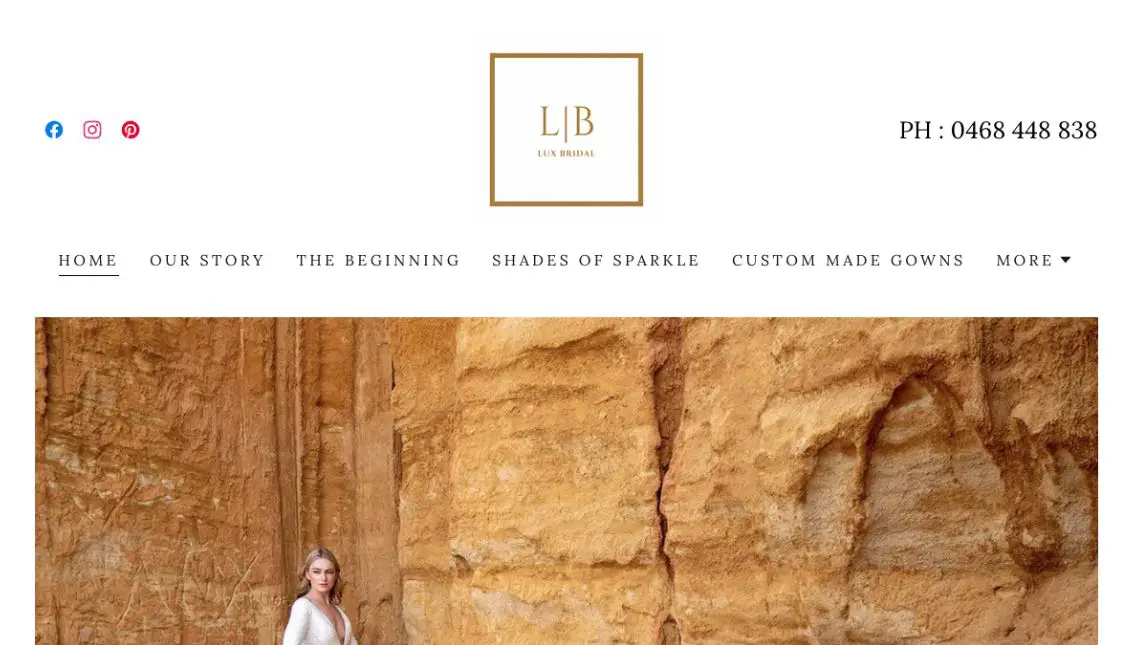 468448838
Established in 2019, LUX BRIDAL is all about the beautiful, sophisticated, modern bride. It is the start of a beautiful love story that we would love to be a part of. Dedicated to ensuring a pleasant journey from start to finish ensuring every detail is perfect for your special day. All of our gowns are made in our Melbourne studio. Offering a variety of ready to wear dresses and a special custom-tailored made service for brides with a specific design in mind.
Lookbook Bride - Couture Wedding Dress Maker Melbourne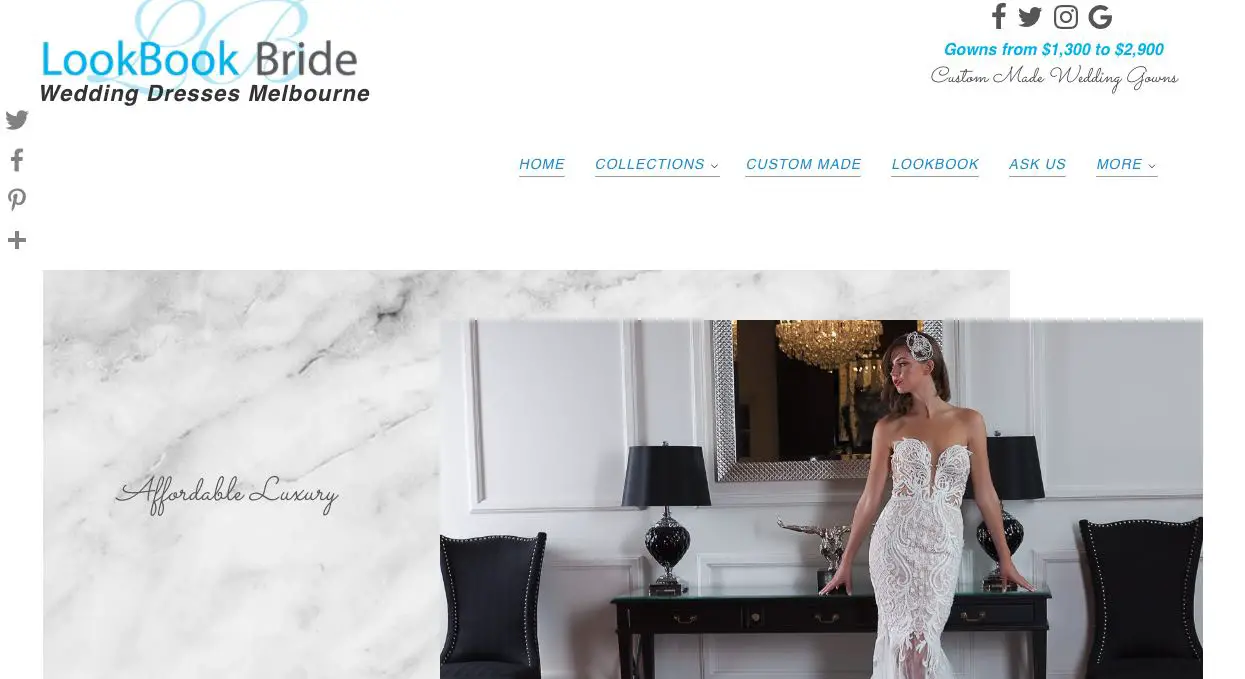 0400547016
Custom Made Lace Wedding Dresses Melbourne
Lookbook Bride uses beautiful exclusive fabrics, gorgeously embellished trims, combined with savvy and precise technical skills to create a stunning 2021 bridal wear collection. Our high-end, affordable wedding dresses are made to measure.
Using fluid fabrics and stylish design, we endeavour to flatter and celebrate a woman's silhouette, highlighting the natural curves and lines.
We understand that today's bride is inspired by social media, combining ideas from different gowns to create her unique style. Lookbook Bride offers affordable and beautifully handcrafted custom made wedding dresses.
We have brides ask if we can replicate dresses from the original couture seen on Instagram or Pinterest. As custom dressmakers, we can be inspired by your pictures and request. We are so confident in our craftsmanship and gown construction, and Gowns are Individually crafted with years of experience, a range of decadent textiles. Laces within an intimate boutique setting, we are there to bring your vision to life.
Our new, 2021 collection of lace wedding dresses and couture wedding dresses reflect the latest trends of designer wedding gowns made for the contemporary bride.
Who Are We?
Congratulations! You have found Lookbook Bride! In Melbourne, Luxury Lace Bridal Wear is perfect for contemporary brides, European inspired, custom made & handcrafted.
I have been doing photoshoots and parades for the bridal industry for over a decade, choreographing bridal expos, and in-store fashion parades. Through that work, I have been allowed to see hundreds of bridal gowns and the prices to go with them!
I wanted to share my knowledge with other brides to find the perfect high-end, affordable wedding gown. Having a natural flair for style, combined with my desire to find brides unique wedding dresses, gave me the inspiration to start my own bridal collection.
Through Lookbook Bride, you can now get a high-end designer look wedding dress in the range of sizes from 6 to 16 at an affordable price.
What do We do?
When it comes to brides searching for that wedding gown, you often wonder where to start as you sift through the racks when walking into a boutique. There are so many shapes, styles, fabrics, colours, and silhouettes to choose from! It can be so overwhelming! Lookbook Bride has created elegant styles to suit each body type so you won't be left disappointed. These gowns are high end, and hand made Custom Made Lace Wedding Dresses.
We have three collections:
Sleek Silhouettes

– $1,300 to $2,300

Lux Lace

– $2,300 to $2,900

Couture

– $2,900 to $4300
Oh, and if you have a gown in mind, show us a picture, and we will recreate that gown, or work with you to create a unique custom creation, just for you!
Why Choose Us
Lookbook Bride is all about contoured silhouettes that fit the body like a second skin! Lux satins, stretch bare tulle, beautiful laces, and, of course, boning is a must!
Fabrics are beautiful and elegant, full of style and craftsmanship!! All backs of gowns have amazing attention to detail with fine laces and sheer, which are finished off with fabric covered buttons to match your beautiful wedding gown.
After being in the business for over twelve years, and having the best knowledge of a women's silhouette, we are now offering our own bridal collection, passing on unbelievable savings to brides, by allowing them to purchase designer look gowns at affordable prices, Be prepared to save thousands of dollars!
There is also plenty to see on this web site. Visit our Bride Blog for some useful hints and tips for selecting the bridal dress and our wedding wall page for a list of recommended wedding-related businesses.
Kim Alpha Bridal - Couture Wedding Dress Maker Melbourne 
435553689
At Kim Alpha Bridal, every gown is truly a work of art. Each exquisite dress is lovingly handcrafted from premium-quality fabrics, and with over ten years of industry experience, the talented team is capable of creating a dress to suit any style. Motivated by a desire to form stronger connections with their Australian clients, the newly established Melbourne bridal studio can provide expert advice on all of your bridal fashion needs.
Whether you're interested in a delicate lace gown, a sleek and silky design, or perhaps you're not quite sure what you'd like, the team at Kim Alpha Bridal can help make your dream gown into a reality.
WHY CHOOSE US?
Our production team has over ten years of experience in fashion design and the wedding industry and have worked with brides from all over the world, so we understand what types of dresses look best on any body type. With our practical know-how and artistic vision along with your style and beauty, there is nothing we can't accomplish!
CUSTOM MADE GOWNS TO ORDER
At Kim Alpha Bridal, we understand that sometimes we may not have the dress you wish to have, maybe because of the size or want to change the design. This is where you can take advantage of our service. As all of our gowns are handmade, we can change the size and modify the design as you desire to ensure you have a wedding gown that you are dreaming of. Please bear in mind that any customisation will take time to make and may incur additional costs.
HOW IT WORKS
For your convenience, you can view our range of wedding gowns and veils online where ever you are from your computer, mobile phone or tablet.
PRODUCTION
Once you've found "the one", we will give you guidance on how to get your correct measurements. We may request that you send us a picture of yourself so we can see your body figure, to help us get a clear vision of what is needed to make the dress fit your body type.
If you are unsure about your measurements, you can have your measurements taken with our contracted alteration team in your local area.
FINAL FITTING
Before you receive your wedding dress, we will send you pictures of the final product and then send it to you. We are happy for local brides to receive the dress back and make any necessary alterations should any issues arise. For non-Melbourne brides, our contracted alteration team can make your required alterations in your local area.
Please note, Kim Alpha is not taking appointments or pickups in store. We will have a discussion with you carefully before any order. We will like to provide you with the best WOW impression for your wedding day with our creations. All of our products are pieces of art, we make with love and we hope you love them as much as we do.
Steps to Finding the Wedding Dress of Your Dreams
Start your search about nine months to a year before your wedding date
If possible. "Designer gowns should be ordered six to nine months in advance to ensure there is enough time for delivery and alterations," says Mara Urschel, the co-owner of Kleinfeld. If you want to customise your dress by adding beading or lace or by modifying the neckline or train, it can take even longer, so plan accordingly. On a time crunch? Ask your consultant if your dress of choice can be rush delivered for an additional fee or consider attending a sample sale, where brides can score off-the-rack styles with discounts of up to 80%.
Come up with a realistic budget.
"Just because you have $1,500 set aside for your wedding dress doesn't necessarily mean that you can buy a $1,500 gown," says Courtney Lutkus from Simply Radiant Events. Factor in tax, shipping (if you're not buying off-the-rack) and alterations. Some salons cap alterations at a certain amount whereas others charge a flat fee. Most salons require a deposit that accounts for 50% of the gown's ticket price — pay by credit card so that you have a record of the payment in case problems arise. "Brides are devastated when they find 'The One' but don't have the available funds to purchase, which risks their gown being discontinued or sold to another bride. By planning ahead monetarily, you'll be ready to say 'yes' and celebrate the day you find your gown," says Sandra Gonzalez from SPARKLE Bridal Couture.
Familiarise yourself with wedding gown silhouettes before going shopping
.
"Before you get lost in the blizzard of gown glossary terms, consider the basic outline of the dress," says Bianca Sparbanie from RSVP by B Wedding & Event Planning. Bridal gown silhouettes fall into six broad categories: ball gown, empire, A-line, sheath, fit-and-flare, and mermaid. Try on one of each the first time you go shopping for your gown — it'll quickly become clear which works best for your shape. Selecting the silhouette you want to wear will help narrow down the huge range of gown options. From there, you can decide on secondary criteria, such as neckline, sleeves, embellishments, etc.
Narrow down your favourite wedding dresses in a private Pinterest board
.
Browse hundreds of the latest styles in BG's gown gallery and pin your favourites. Then take a step back and look for similarities amongst the dresses. "You should start to notice commonality amongst the styles that draws your attention; whether it be the designer, silhouette or fabric," says Melissa Heholt from Statice Events.
Consider scheduling your appointment on a weekday
When there are fewer crowds, and you may get more time to shop. If you have a personal day to spare or even a half-day, it might be worth taking off work to go gown shopping at 1 p.m. on a Tuesday or another off-peak time. That way, you can get the best service and attention possible from the sales staff—schedule appointments at bridal salons that are within your budget and offer your preferred designer.
Limit your dress shopping entourage
.
Although it might be tempting to poll everyone on what will be the most important fashion purchase of your life, the more people you invite, the greater the chance that you'll end up overwhelmed or confused. Bridal consultants advise selecting two or three loved ones (five at the max), to accompany you to gown appointments. "You want to bring whoever will be instrumental in helping you make your decision. They should be honest and have your best interest in mind," says Cristina DeMarco, vice president of Bridal Reflections. Save the big crowd for your fittings, instead.
Envision how you want your dress to make you feel
.
"Do you want to look sexy, understated, modern, chic, traditional? Or perhaps you want your dress to have a more vintage feeling? Once you find your story, I promise you will find your dress," Randy Fenoli writes in his book, It's All About the Dress: Savvy Secrets, Priceless Advice, and Inspiring Stories to Help you Find "The One." Share your vision with your gown consultant, who can help you pull styles that match the feeling you wish to evoke on your wedding day.