For a woman who has dreamed about marriage since she was a child, her wedding day represents a significant turning point in her life. Even if a bride cannot lose weight before her wedding day or expects a child, she can present the best image of herself to friends and families. A bride must spend extra time and money to hide her stomach by carefully selecting her wedding dress and highlighting other parts of her body.
Every bride wants to look and feel her best on her wedding day. Let's face it, we all have our hang-ups.
Sadly, I think most of us are guilty of being too hard on ourselves when it comes to judging our bodies. Diets, exercise plans, weird underwear- you name it, if it takes a few pounds off the stomach we'll most likely give it a go!
If you're about to buy a wedding dress, and you can relate to all of the above, you're in the right place.
Throughout this article, we're going to discuss a few surefire ways to find the best dresses to slim your midsection. From picking your dream gown to selecting the right accessories, we're going to explain it all. So, without further ado, let's dive on in!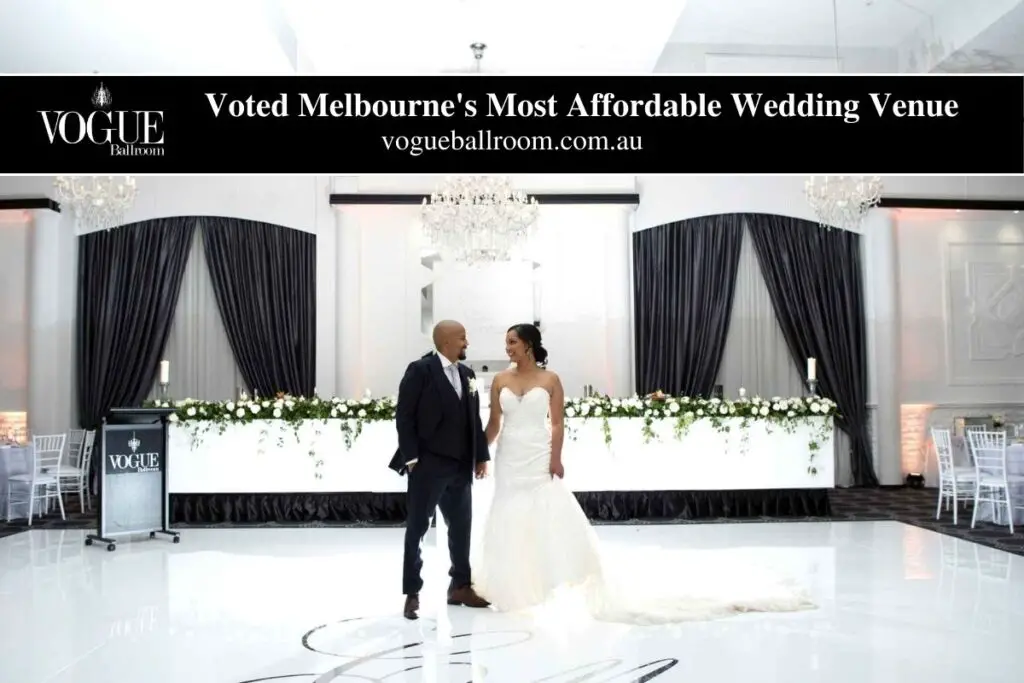 Undergarments
A bride can purchase elastic shapewear which she can put on underneath her dress to more evenly distribute belly fat across her midsection. She can purchase shapewear that slims her waist and sides but also thigh slimmers that will redistribute weight on the lower parts of her body. A pregnant woman can purchase shapewear called belly bands to help cover her stomach during the early months of her pregnancy.
Appearance
A bride can distract wedding attendees from her stomach by emphasizing other parts of her body, such as her face, cleavage and hair. She can choose a voluminous hairstyle, let her hair down, use pushup undergarments and have makeup applied by a professional to take the attention of viewers away from her stomach and focus it on other parts of her body.
Fabric
Wedding dress fabrics come in different thicknesses and weights. Heavier fabrics will cling to curves, making a large waistline noticeable. Heavier fabrics can also cause a bride to perspire. Pear-shaped brides should purchase a gown made from a lightweight chiffon or tulle fabric instead of taffeta or satin.
Cut
A bride with a pear-shaped figure should never select a mermaid or sheath cut dress. A-line dresses and ball gowns work best to hide weight and pregnancy. A bride with a pear-shaped figure should select a broad-shouldered dress with a fuller bust to emphasize her shoulders and chest. Wedding gowns come in either vertical or horizontal patterns. A horizontal dress contrasts the figure of a bride, highlighting her stomach, and a vertical dress streamlines her figure, making her look thinner.
Accessories
A pear-shaped bride should choose a wedding dress design that features ruffles or folds, which creates a fuller look to her dress and hides her stomach. Lace and sequins on a wedding dress distract the eyes of onlookers, making them less likely to notice a bride's midsection. A dress with additional fabric, such as one that features full arms and a long train, further removes focus from the waistline of a bride.
How to Pick a Wedding Dress That Hides Your Belly Fat?
First, these are some quick tips for how to pick a wedding dress to minimize belly exposure:
Wear a Belt
A belt can be a simple and affordable fix to minimize the middle part of your body and highlight the right parts.
A waist belt on your wedding dress will slim down your middle body part and highlight your waistline perfectly. You only need to make sure that the belt is not too thick, not too thin, and not too tight. Or you can go for a gown with a defined waist and bigger flowy skirt, so the drapes and poof of the gown take all the attention.
Wear an Empire or A-Line Dress
An A-line or Empire dress is ideal for minimizing midsections due to the design lines, for this is the main part of this article (see more below for more details).
If you're looking to hide belly fat in your wedding dress, then you could go for the right style first. Stay away from dresses that come in tight fits or mermaid gowns. Your best bet would be dresses that are tight from your bust line and a bit flowy when it comes to your belly.
Wear the right corset or Spanx
Of course, a corset gives great support to your body and makes your tummy look slimmer. The right size and style of Spanx will hide belly fat in your wedding dress, however, if you wear the wrong size and fabric, you may feel suffocated, and it will only make you uncomfortable. Make sure to try the corset with your wedding dress when buying a pair, because you might need to buy another with thinner material.
Stay away from certain fabrics
Fabrics like satin and stretchy lace will not help when trying to slim the tummy in your wedding dress. What you need to do is to go for lighter fabrics that won't make you feel uncomfortable.
Avoid Stretchy Lace or Satin
Lace and satin do not help minimize unflattering lines, particularly stretch varieties.
Distract with Accessories and Necklines
Off the shoulder neckline and eye-popping accessories like earrings, necklaces and hairpieces can take the attention away from the midsection.
How to Pick the Right Dress?
If you want to hide your stomach, you're better off choosing a style that's tighter across your bust and flowy towards your middle. This will showcase your upper half while naturally covering your belly.
Two kinds of dresses usually fall into this fabulous category:
The Empire Waistline
This kind of dress boasts a fitted bodice that finishes just below the bust, as well as a gathered skirt. They're typically long and loosely fitted. The material should gently skim the body, giving a gorgeous high-waisted appearance.
Empire waistline
You'll be glad to hear that Empire dresses come in an array of sleeve lengths. You can have anything from longer bell sleeves to strapless; it all depends on what you feel most comfortable in!
Similarly, empire-waist dresses boast all kinds of beautiful skirts. However, if you want to conceal your abdomen, you're better off going for a free-flowing skirt. You're in luck because empire dresses are usually crafted from lighter fabrics. Not only are these fabulous for looser-style wedding gowns, but the overall look is incredibly romantic.
So, who does this dress flatter most? The short answer is anyone; but, more specifically, a bride who wants to enhance her bust.
This doesn't mean women with larger chests can't rock an empire dress. Some gowns flawlessly complement this body shape, and strike the perfect balance between sexy and sophisticated!
Top Tip: an empire waistline is a fabulous choice if you boast a pear-shaped body. The design's very forgiving around the legs and hips. Plus, because these dresses have a ton of room around the stomach, making them ideal for pregnant brides- gorgeous and comfy, what could be better?!
The A-line Dress
This skirt is more fitted at the hips and then gradually widens as it comes out towards the hem. When it comes to length, A-Line dresses range from anything above the knee to floor-length gowns with a massive train; the choice is yours!
The princess cut is a more dramatic style of A-line dress. It typically emphasizes its beautiful, clean long lines running from the neckline to the hem. These designs work wonders for making your waistline appear thinner!
Just like the empire cut, A-line dresses are a fabulous option for almost any shaped bride. Whether you want a fuller skirt to hide a rounder lower body or, want to craft the illusion of a skinnier waist, the A-line gown won't disappoint.
On a similar note, if you're self-conscious about your belly fat (not that you should ever feel that way), there are a few styles of dress you should steer clear of because they draw the most attention to your stomach:
Avoid tightly cut dresses
Avoid Mermaid gowns
Should I Wear Shapewear Under My Wedding Dress?
Shapewear is typically worn to smooth out lines and cover up unwanted fat being shown through your wedding dress. Although wearing shapewear on your big day is completely up to you, here are some pros and cons.
Pros. There can be many advantages to wearing shapewear under your wedding dress, such as hiding extra fat and weight, smoothing out lines, and perfecting the overall shape of your dress. If you are planning to wear a tight-fitting dress such as a sheath or mermaid style dress, you may want to wear shapewear if you aren't naturally slim.
Cons. Shapewear can be extremely uncomfortable to wear, especially for long periods of time. Depending on how tight your shapewear is, it could also lead to health problems as it could damage nerves. It could also cause swelling, bloating, acid reflux, and other compression related problems. But if you are only planning on wearing shapewear for a few hours, then it shouldn't be a problem. It all depends on if you are comfortable wearing these types of garments, and if it fits your needs.
You should try these if you have not already. They are your rescue rangers; I could not wait to get my hands on these. It basically tucks the unflattering flab and tires back into the tummy, at least it creates the illusion. These soft, comfortable and tight-fitting undergarments come in a lot of variants, taking full control of your tummy area. You can easily get away with those bodies hugging dresses that were forever part of your wish list. It makes a lot of difference, especially if you make smart choices. I assure you that you're going to love it.
Shapewear is an excellent way to cinch and smooth body lines underneath a wedding dress. Read more about the best shapewear for wedding dresses.
Body Posture—Matters!
We don't pay much attention to our posture, but it's time we all do. Being unaware of your ergonomics while sitting or standing will eventually add up to a lot of other things. Poor posture is proven to sag and loosens the abdomen muscles further and blow up the bulge, more than what it already is. Not only for wearing great clothes, working on your posture is a healthy practice even otherwise. Make a conscious effort to give it some time; you will see the change for yourself. Remember, a slouchy posture is only going to make it worse.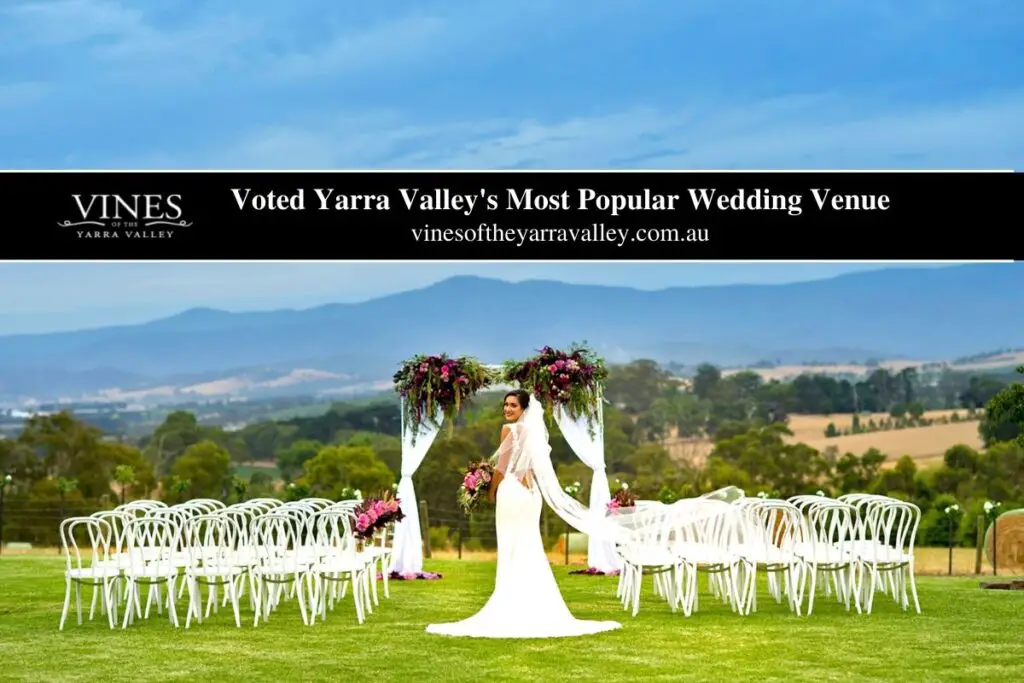 Lingerie And Undergarments—Getting It Right
Wearing the right intimates is a given, but some of us need to pay more attention to a few things than others normally would. It is important that you choose a bra; that is not loose or sagging, but makes you uptight while giving the right definition. Also, consider high-rise underwears—these help you a great deal. We need to get this one right.
Other Hints and Tips for Hiding Midsections
According to the Everafter Guide, there are several fabrics you should stay well away from. Both satin and stretchy lace will only make your belly look more significant than it actually is. Instead, opting for lighter fabrics, not only are these flattering, but they're usually a comfier option- win-win!
Organza, chiffon, and tulle are all great examples of the kinds of fabrics we're talking about.
We also suggest going for a dress with a delicate pattern. Usually, these give off a gorgeous slimming effect, even more so than block colours and plain materials.
For example, a strategically placed floral design draws attention to the parts of your body you feel more comfortable with. It's all about flaunting your assets, so you feel the most comfortable you possibly can in your own skin!
Distraction is Key
It's not just about choosing the right shape of a wedding dress, but also the most flattering features. Picking the right neckline goes a long way in hiding any unwanted belly fat.
For example, off-the-shoulders, a sweetheart cut, or intricately patterned long-sleeves, all work wonders for diverting attention away from your stomach!
The accessories you wear along with your wedding dress can actually help you hide belly fat. If you go for an off-the-shoulder dress, halter neck or even long-sleeved, then this way you may divert attention from your belly fat. Also, if you decide to go for a statement necklace or earrings, the attention will be automatically more focused on your jewellery.
Top Tip: Opting for a sweetheart neckline is one of the best ways to mimic the shape of your body's curves naturally. Hence, accentuating your natural beauty and stunning figure!
Frequently Asked Questions
The key is finding a pair of underwear or shapewear that isn't bulky, so no elastic or folded over edges. If you can see your belly button indent through your dress, go with a high waisted, over the belly button version.
When it comes to dresses to hide a tummy, empire line styles come up on top. They draw attention to the smallest part of your torso by nipping in directly beneath your bust. The rest of the dress should have a flared, A-line fit which floats over the stomach.
Navel piercings are really only visible if your navel is also showing. Therefore, the best way to hide a navel piercing is to make sure you wear a top long enough to cover your navel, even when you reach upwards.