A wedding is typically one of the most memorable days in a lifetime, one that people remember for years to come. For most couples, regular pictures just won't do. Wedding photography is a big business and a very specialized type of photography.
Wedding photography involves taking photographs of wedding ceremonies and participants. However, most professionals realize that there is much more to wedding photography than simply snapping a few pictures. Only the highest quality and most original photographs will do.
The number of photographs taken at an average wedding is staggering. The most important photographs are usually those that are of the bride and groom, and the rest of the wedding party. Subjects in many of these photos are usually meticulously posed. Candid shots are taken at weddings as well, such as photos of the little girl dancing on her father's feet or the bride smashing cake in the groom's face. These types of shots are sometimes the most treasures.
Besides photographs of people, photographs of inanimate objects are also taken at weddings. Some of the most commonly photographed items include the chapel, cake, gown, and rings.
Brides who want truly unique and memorable wedding photographs can also usually choose to have a special "trash the dress" session after their wedding as well. These sessions usually include taking photographs of the bride wearing her dress in unusual or even dirty environments. A bride might choose to have her photograph taken while frolicking in the surf, for example, or laying in a field.
Wedding photography is a field that many photographers work within at least once or twice in their budding careers. Is it for you, though? Do you have what it takes? Even some of the most seasoned professional wedding photographers have thrown in the towel and moved on to other forms of work. Why is this, you inquire? I asked several of my colleagues – wedding photographers and other professional shutterbugs alike – their thoughts on why they think shooting weddings for a living sucks. These are the top five responses I received.
Don't get me wrong. I love being a wedding photographer, and that's the point of this article. You really have to love weddings in order to be successful at it and get any personal satisfaction out of your work. And isn't that the point of being a professional photographer and taking pictures for a living – to be able to love what you do?
This list assumes a few things about you as a photographer: most importantly, that you are proficient at taking properly exposed in-focus, well-composed photographs. That's the most basic starting criteria. However, a quick search on Craigslist for budget wedding photographers will reveal how many people skip this step entirely because they bought a $500 camera and read somewhere that all they needed to be able to do was "spray and pray" to make it in the wedding industry.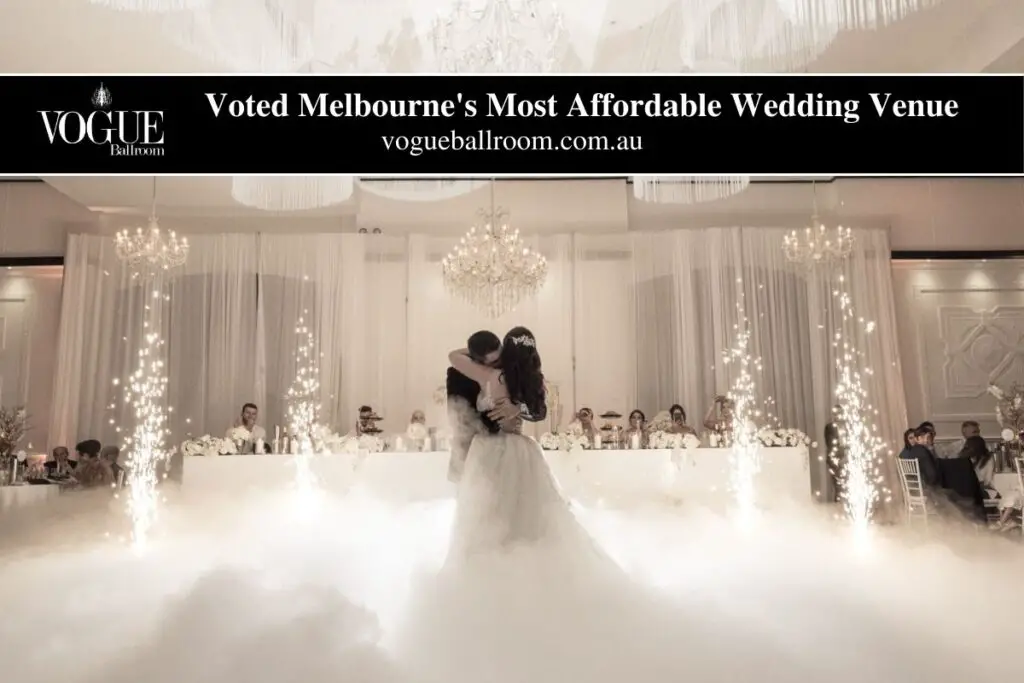 What Does a Wedding Photographer Do?
The first thing – and most important – thing that a wedding photographer does is to meet with his clients. This is usually the bride and groom, or a representative of the family. During the initial meeting, the wedding photographer and clients will discuss the details of the wedding and what types of photographs the clients would prefer. Essentially, the photographer must get a feel for his client's style.
Once these plans have been discussed, the wedding photographer will usually scout out the venue before the wedding. If possible, many photographers will usually visit the venue for several days or weeks before the actual wedding date.
On the day of the wedding, a wedding photographer is often one of the first ones to arrive. Typically, he will bring at least one assistant or additional photographer with him to help. These additional professionals may be responsible for anything from carrying equipment to taking photographs.
The first wedding photographs are taken before the actual wedding even begins. These photographs often include shots of the dress, the bride getting ready, and the groom waiting with his groomsmen. If time permits, many photographers will also pose and shoot members of the wedding party.
Several photographs are also usually taken during the wedding ceremony itself. Some classic wedding shots include the flower girl walking down the aisle, the bride's father giving her away, and the couple taking their wedding vows. Of course, wedding photographers will also usually get shots of one of the most crucial moments – the newlywed's first kiss.
Couples will usually have the photographer stay for the reception as well. Here, he will usually take photographs of the tables, presents, and cake. Classic photographs of the bride throwing the bouquet and the father-daughter dance are also taken at this time. He will also take several candid shots of the wedding party and guests enjoying themselves. These difficult shots are sometimes very hard to get, and a wedding photographer should be able to react quickly since these moments can pass in the blink of an eye.
A wedding photographer's job doesn't end after the wedding ceremony and reception, however. At an average wedding, each photographer will usually take hundreds or even thousands of photographs. Out of all of these photographs, only a small percentage are usable. A wedding photographer will typically only choose the best pictures, discarding ones that are out of focus, boring, or just generally unacceptable. Some photographs may also need to be retouched. Afterwards, he will usually help the newlyweds choose the best possible photographs of their special day.
The Pros of Becoming a Wedding a Photographer
Potentially very profitable
This is the big one. So let's camp out on this thought for a moment.
Without a doubt, weddings can be profitable. And in case you're wondering, there is currently no threat of oversaturating the wedding photography field, whatever people say. (Anyone worried about an oversaturated market doesn't understand how to reach the vast submarkets within the American economy and others—but that's a topic for another time.)
You also have the freedom to choose from multiple business structures, any of which can be successful. You may shoot for high volume. Ask yourself: "If I charged only $1,500 for all-day wedding coverage plus digital images, could I get booked and make a living?" Absolutely. That package rate is significantly below the national average, making you appealing to the bargain-hunting crowd, who make up approximately 45% of the overall market. Your recurring business costs are extremely minimal with this shoot-and-share model. If you're willing to shoot 40 weddings per year, you can gross $60,000. Sounds good, right?
On the other hand, you could create a low-volume bespoke brand like our studio, The Blumes, which features full service and high-end heirloom product sales. It is not unthinkable to average $7,000 to $10,000 per wedding this way, even if you're based in a small local market like ours, with high poverty levels. In this case, like us, you may aim to book just 15 to 20 weddings per year. I'll let you do the math. Even after material costs, the net income is very good.
Creating art with sweet couples at the happiest time of their lives. Relationships have become our favourite part of the job. If you enjoy meeting new people and building relationships (perhaps even more than you enjoy photography—yeah, you heard me right), wedding photography might be for you.
Wedding days can be a lot of fun. At the end of some weddings, I'm physically exhausted and tempted to think otherwise. Then I remember what life was like at my former jobs as a retail manager at a swimming pool store and as a high school teacher. Creating artwork for couples in love is way more inspirational than diagnosing an angry customer's algae-filled pool. Though I loved teaching, I don't miss the ache of giving a failing grade or dealing with administrative politics. Over hundreds of weddings, we've had almost no bridezillas—some stressed-out brides, perhaps, but nothing that couldn't be cured with simple empathy and care.
Clients choose wedding photographers on the basis of their style of photography. That's why you need to develop your own style and make sure that your pictures stand out from the crowd. And that's a huge motivation for being creative on the job.
You get to experiment with different techniques and angles, unleash your creativity in the post-production phase, and present your clients with unique documentation of the most important day in their lives.
It's Seasonal
This is an interesting one because it's both a pro and a con as you will see! The seasonality of this job is fantastic! We love that we get to take a break part of the year, and wedding photography is a job that is very similar to teaching! Pretty much 90% of our income comes in 6 months out of the year! Let's just say that during those six months we feel good! Cash is flowing, and you can't believe how high your bank account can rise. Then comes winter ha! All summer and fall we gather all this income so that we can be prepared for the offseason!
If this is done well, you shouldn't have anything to worry about when it comes to the slower months! A lot of people are afraid of having an "off-season", but that could be because they aren't as disciplined with their money as you have to be to have this job! In our situation, we really have to be careful because this is both of our full-time jobs! There isn't a safety net in our case but in most cases that won't be the case for you! We love every bit of our off-season because we plan for it! So if you plan for it, you can have a relaxing season of your life where you get to hang out with family and friends more often! I'll get into the cons of this same topic down below!
You Get to Meet New People All the Time
This job is an extrovert's dream! You are always meeting new people all the time during the busy season! If you are an introvert, don't count yourself out! Caitlin would consider herself a learned extrovert! She still considers herself an introvert, but when she's on the job she has learned to be confident and extroverted! During our busy season, we are always meeting new young couples and lots of different people on wedding days! This job is a perfect way to help get you out of your box half the year and let you crawl back into your introverted skin for the other half of the year! It's the best of both worlds in our eyes!
Work for yourself
I love working for myself. I wouldn't have it any other way. You get to set your own schedule, sleep in more often and travel wherever you want since your work can be done from the road. If you're like me, the thought of working for the man is almost too much to bear.
Eileen and I even homeschool our three children to escape the school system's rigid schedule. We're free birds, and it's allowed us to travel as a family, working while we visit England, Spain, France, the Philippines and friends around the USA. The perks are real.
Cons of Becoming a Wedding Photographer
Financially Unstable
Sadly, money is the number-one motive I hear photographers give for shooting weddings. If that's you, save yourself a lot of grief—just get out now. Do anything else.
I don't say this to discourage you. In fact, I believe you can do well as a wedding photographer. I know you can. Our workshop students often do great. But if you go into this thing like most people do (without a mentor and a lot of business savvy, trying to reinvent the wheel), it will fail. It fails very fast for about 70 per cent of even "the hard-working hopefuls," as I call them. Then most of the early survivors are gone within a couple years after that. So do you want to do this job for just a few years? Have a fun experience, then look for a "real job" to do? Or do you want wedding photography to be your real job, to provide for you now, for your kids' education, and on into retirement?
Then you better have a game plan, because as a business owner, you are constantly unemployed. Does that make sense to you? Every consult with a potential bride is a new job interview. Some years might be good, and others will be inexplicably lean. It takes time to learn what you're doing wrong and how to do it right so you can bring home the bacon. There's no company health insurance, paid vacation or 401k.
It's Seasonal
Let's dive into why this is a con as well as a pro! Seasonal income is not for everyone! If you don't like seeing the green line go up all year round, this may not be the job for you! You can invest in a studio or education photographers during the winter months for extra income so there are ways around the seasonal income! During the busy season, a lot of your weekends are taken up with work so you'll miss a lot! Specifically, family weddings, birthday parties, cookouts with friends, etc.!
During the off-season, the weather is generally going to be crappy so you may not want to be outside, so you end up giving up the best weather of the year for this job! I bet this might be starting to cause hesitation in you! We totally get it! Our goal is for you to make the best decision before you take the leap! We shoot around 20 weddings a year, but if you wanted to do this on the side, you could do 5-10. That means 1-2 weddings a month! You won't miss much with that schedule! Lastly, make sure to schedule a vacation as far in advance as you can! If you don't, your schedule will fill up, and you'll be limited on whether or not you can even take a vacation! We are speaking from experience here!!
Your New Boss Can be a Slave Driver
You've heard it said: Entrepreneurs are the only people who will work 80 hours per week to avoid working 40 hours per week. The struggle (not just the perks) is real, too.
Whether a giant corporation or small studio, a business has to be nurtured to survive — especially during its infancy. When you work for the man, you don't have to deal with any of that; you probably don't even hear about the business's struggles unless it makes the news. You can simply fulfill the limited obligations assigned to you, then leave it all behind at 5 p.m. In a secure job, there's a real sense of peace that comes with that.
You can expect a certain ongoing level of stress if you open a wedding studio. There's no end to the marketing work that can be done—through social media and traditional relationship-building with clients and vendors. You may travel, but prepare to never wander more than an email or phone call away. Clients expect you to be reachable. That bride may suddenly panic about her day-of schedule a month before it even needs to be finalized. A planner may expect you to show up for a venue walk-through you perceive as useless. If you don't respond quickly and tactfully, their negative Google reviews may stain your reputation forever. You need to show up with a smile to every bridal show, networking event and consultation. Then you'll pull all-nighters editing photos and cleaning gear. Too little sleep and you may feel flu-ish come the wedding day—but God knows you're not going to call in sick. How do you like being a boss now?
Expect Lots of Night and Weekends Away
This is a no brainer! As you start to get busier, you're going to have to shoot more! When you shoot more, more of your nights and weekends will be taken up by your job! As the owner of a service business, the only way to grow your business is shoot more, charge more, or hire! All have pros and cons, so there isn't a right answer! Just know that weddings will take up a lot of your weekends, and engagement sessions have the potential to take up a lot of your nights! The way we go about this is to charge more and take on fewer clients while delivering a killer service that is worth that price! Your solution may be similar or it may not! Either way, just know what to expect!
Lots of drama and busy work
Then again, let's get real. While our couples are great, there is often a lot of drama from their families: divorced parents who won't stand in the same group photo together; drunk Uncle Bobs who harass us; jealous siblings who purposefully show up late for portraits; occasional mothers of the bride who regret that our style (which their daughters love) isn't more "traditional"; the groom who studies law and wants to pick apart your contract or threaten a lawsuit if he can't have the Raw images (a term he doesn't understand).
I've been told by a grandmother to "get your f***ing camera outta my face," watched a hawk turn a dove-release into a bloodbath, been assaulted by drunk guests and cursed by countless church ladies. Then I arrive home to a thankless night of image culling, lens cleaning and checkbook balancing. All in a day's work, right?
It's Hard on Your Body
Wedding days can be hard on your body! Because of bad posture and carrying heavy loads all the time, Luke started to have lower back pain! Thankfully with stretching and seeing a chiropractor, we were able to nip that in the bud! On a wedding day, you will most likely have two cameras on you at all times. It ends up being around 10-15lbs on your back! Which doesn't seem that bad until hour 8,9,10,11, and 12!
Along with that you will be dragging/carrying the remainder of the gear you need into the reception and ceremony spaces! You are also on your feet 8+ hours a day so that it can be very similar to healthcare! Get around this by staying fit and stretching! Every job is going to cause issues with your body, whether that's mentally or physically, so don't let that hold you back! This can be a very rewarding career!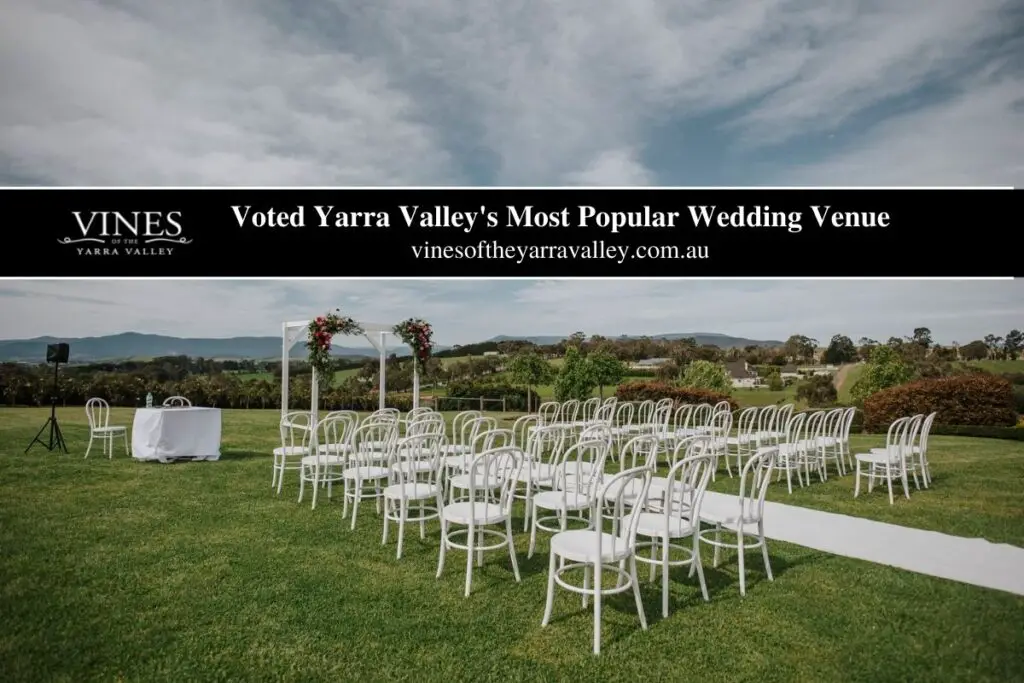 You have to have personality plus.
If your general outlook on the world is that everyone is stupid and that you want to punch most people in the neck meat to keep them from blabbering on about their ugly child or what have you, you might not make it in a job that requires you to smile a lot and keep the energy fun and exciting for your clients for ten hours or more.
I'm very lucky to have the best clients around, but a lot of my colleagues who answered me mentioned terrible brides or mothers of the bride as being a real headache in how they've worked. So what does that mean for you? You have to be the kind of person who can turn that frown upside down for people, and that means you should be great at customer service and issue resolution. You are running a business in the end, so your real skills are often tested without a camera in hand.
Another point brought up is the difficulty in balancing what you want to create as an artist with what your clients might ask you to do (i.e. selective colour, weird cropping, and cliché Pinterest reenactments). You have to be great at educating your clients on what your style is, what you want to create for them as a photographer, and what you don't do. That said, you also need to sometimes be able to swallow your pride and just get the photos your clients and their families want. That's the compromise: pleasing people and pleasing yourself.
The last point is about being sociable and outgoing – or at least faking it. You're who the bride and groom and their families and friends look to for guidance. If you want happy looking people, you need to project happiness and that means compliments, positivity, confidence, and saying yes to everything! You need to be the person who everyone says, "Wow! That photographer was awesome." Even if you're not feeling well, also if you're going through a breakup. Whatever. If you can't bring the outgoing personality (or if you can't put on the front) that a wedding needs, you're going to find yourself with less and fewer clients, and becoming bitter and resentful at each wedding, you're at until you can't take it anymore. I don't mean you have to be the centre of attention—quite the opposite. You need to be as good or even better with people as you are with your camera and that's what often draws the line for some folks.
Can Be Stressful And Full Of Pressure
Stress runs rampant in our culture today. If you aren't stressed right now, just get to the next con on my list and then let me know what you're feeling! Wedding days can be relaxed and very comfortable, but they can also be stressful and fast-paced! We run each day very similar but not every bride purchases the same amount of time plus you are working with different vendors every single weekend in most cases! The best thing to do is create a timeline so that you control the day as much as possible but understand that things happen. Some things that can affect your day are family being late, weather, food being served late, or last-minute reception additions. All of these things can cause a change in your timeline and can cause you to be stressed!
The first thing to remember is that it's someone's wedding day and the last thing you want to do is be stressed on your wedding day! So, that means that we, as photographers, need to learn to handle the situation! We are like the wedding bouncers in a sense ok not really, but it sounded cool! Bring a competent second shooter, so if it does rain you are both able to shoot a bridal party at the same time to shave off time! Build-in extra time before the ceremony, so there is a buffer just in case!
Things like this can help with stress on a wedding day! As for pressure, you only have to get one shot the whole day! The first kiss is really the only shot that couldn't be recreated if the worst case happened! Make sure you always have multiple people shooting the first kiss so that there is always a shot of that when it happens!
There they are the pros and cons of wedding photography, in clear black and white. It's a high-stakes game with no do-overs. If you decide to go in, go all in. Only then will your clients be well served. And you will thrive.
I hope this was helpful to you all you new shooters of all ages out there. If you have any questions, please ask away in the comments section. If you enjoyed this article, please help me share it on your social outlets. Thanks for reading this and best of luck on your first wedding.
Frequently Asked Questions
You need experience shooting weddings to get hired, but you can't get experience until you get hired. This is incredibly challenging, and tough for any photographer to get around. ... Either way, it takes hard work and perseverance to get that much needed experience under your belt.
There are boring, repetitive tasks. There are hours spent doing behind the scenes stuff. No matter how great of a photographer you are, if you aren't good at the business side of things, you are going to struggle as a photographer. It's hard.
The average price range we would expect a first time wedding photographer to charge for their services is between $0 – $1,000. Some photographers looking for their absolute first wedding experience may be willing to shoot for free in exchange for "exposure" and the ability to build their wedding photography portfolio.