Although finding your wedding dress is one of the highlights for Brides-to-be, it can also bring up a fair amount of dread for those of us who are not 100% confident with their appearance – and even for those who are.
Of course, lifestyle improvements are never a bad idea, but the imagined need for body perfection leaves many of us struggling to feel satisfied with our bodies.
If you don't want to spend your engagement battling with self-transformation obligations, there are ways to make your dress boost your body image that won't require a personal trainer and a butt lift!
Below are tricks which will bring out the best of your figure so you can have the confidence of an Oscar winner when you walk down the aisle. Because you deserve it, no matter what your shape is.
Which wedding dress silhouette is right for you?
The first and most fundamental task is to find the silhouette which compliments and feels comfortable to wear. See this is as your start-off, as trying on too many dresses that don't can be discouraging.
You may adore a certain gown on Pinterest, but it is not a given; it makes the best out of your body. Some silhouettes can be unforgiving, so first, read our guide and then work with the bridal consultant to find you the silhouette that makes you feel the most gorgeous.
Keen on a fitted gown but don't feel confident? You can pull it off beautifully by choosing a friendlier fit, which will still give you the same effect. A Trumpet silhouette will hug and flare from the top of your thighs, and the Fit and Flare from the middle of the thighs. These silhouettes are more forgiving than a mermaid who is fitted at the knees. It will be much easier to move around comfortably too!
If you want drama, use the silhouette. A full skirt or fitted profile with a dramatic skirt will create a narrower profile elsewhere.
In each silhouette you try, the most important rule is: If you don't feel happy in the dress – try something different. The dress should reflect your personal style, make you feel confident and beautiful.
Certain silhouettes like the fit and flare style are naturally slimming. This pattern closely contours over your natural curves and gently falls all the way down to the knees, from where it balloons out into a cascade of layers. The result is that you look leaner and taller.
Another dress that works for almost anybody shape is the A-line gown, as it fits till the waist and flares out from the hips, emphasizing just the required curves. Other factors to look out for in a gown are the neckline and waist. An angular neckline (like the V-neckline) or an off-the-shoulder gown works well. Choose an empire waist or one that falls below your actual waist based on whether you want to show off or hide your waistline.
A gown that is an ill-fit looks uncomfortable, and can even add some dreaded extra pounds. When your wedding dress fits you correctly, the fabric drapes over your figure beautifully and doesn't bunch up at places. So, you will look lean. Entrust alterations to a professional seamstress who knows her way around wedding gowns, and it will be money well-spent.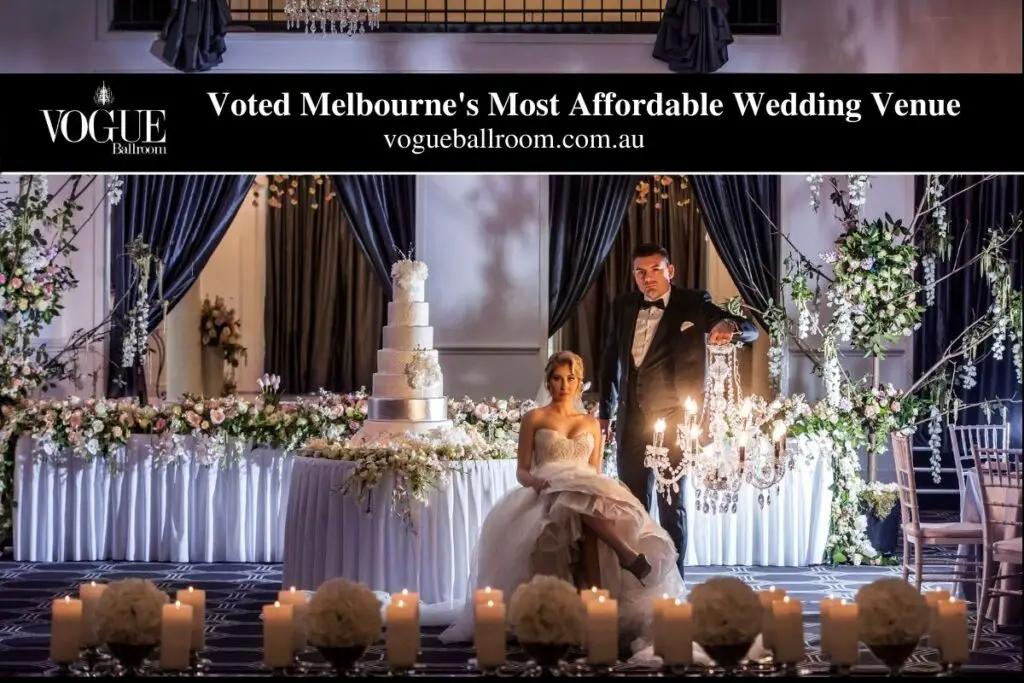 Wear the right wedding gown
The secret weapon to looking 5kg lighter is to always wear the right wedding gown! You probably have flipped through magazines, chanced upon celebrity weddings and thought of either perfect they looked in their wedding dress! Their radiance doesn't just come from a dolled up face; it is wearing the wedding gown that hugs their curves without making them look overwhelming!
With the right amount of embellishments and cloth on the wedding gown, brides can instantly look much slimmer! Of course, that's not all. The fit of the wedding gown lies in the magic of the tailor. One mishap in the sewing and your wedding gown might appear lopsided on your body, or there might be a part of the bridal gown that looks baggy!
How to add slimming design tricks to your wedding dress?
When you have a dress shape that works for you, consider which details emphasize your best features. By thinking it through, you can achieve slimming effects in the neckline, sleeves, fabric and details to make it the perfect dress for your body.
Avoid features that hide you away unnecessarily. If the bodice and sleeves contain excess bulk, it might look like something extra is there when it isn't.
For example: just because your hips are fuller, doesn't imply you have to wear an Aline or ballgown. You can balance the hip area in a fitted gown in a dress that draws attention to the neckline, arms or shoulders, and know how you do this just keep reading!
The best dress will be the one that is highlighting your best features and slimmest parts, strategically deterring away from what you are less proud of and celebrating your figure and personality.
The corset look might not be popular anymore, but a built-in, hidden corset can magically give you better posture, smooth the contours, and hold you in. They are not as uncomfortable as they used to be, especially not when tailor made.
Never underestimate the power of good support wear – they can completely change the look and feel of a dress, and thus your comfort and confidence.
I can't tell you how many of my clients proclaim that they WILL lose 10 pounds before the big day! Who doesn't want to look fabulous on their wedding day? Well here are some helpful tips just in case your diet plan doesn't work out!
Don't Go Braless
Lifting your bust to allow the bodice of your gown to fit properly is critical. Many brides opt out of wearing the proper undergarment because they fear it will be uncomfortable. Specialty bra stores will usually allow you to buy several styles to try on with your wedding gown, allowing you to return the ones you don't choose. If you are a smaller cup size, A or B, then you may wish to have cups sewn into the dress for both support and comfort.
Add a Gorgeous Beaded Belt or Silk Sash to Your Wedding Gown
Belts and sashes are an amazingly simple way to emphasize your waistline. It's important to consider which area of your torso you want to accentuate. Experiment by placing the belt or sash across your natural waistline, under your bust-line or across the dropped waistline. Don't be afraid to play around with this. Once you find the most flattering spot, your seamstress can attach it for you.
Work Out Those Arms
Even if you hate to exercise, try some triceps and bicep curls for about eight weeks up until your wedding day. Most wedding gowns are strapless or sleeveless so if your arms are "cut", you're sure to look amazing!
Choose a Gown with a Corset
The corset back is back! Many wedding gown designers have incorporated the corset into their dress designs, realizing that women still want to feature a tiny waistline. These corset designs will allow you to make the dress as snug as you like and make your waste as small as it can be!
Wear a heel any heel
Wearing a heel on your wedding day can make a big difference. But what if your fiancé isn't that tall? I recommend still wearing a small heel, even if the heel is only a 1/4 of an inch, it will give you a little height, your posture will improve, and you'll look taller and thinner.
Consider a "Fit and Flair" gown
It used to be that the A-line gown was the most flattering style on many body types, but the fairly new "Fit and Flair" silhouette has become extremely popular. This silhouette softly drops down over the hips and gradually begins to open at mid-thigh. It is stunning and figure-flattering.
Get Good Alterations
I can't stress enough how important professional alterations are. It is worth every penny to have an expert seamstress fit your gown the way it is intended to be worn. When the fit is right, you'll look and feel right!
Pair The Right Heels With The Right Wedding Dress
Do you know why it is a must for brides to hear a pair of wedding heels! Not only does it make the bride look taller beside her groom, but your posture will also naturally change!
If you have ever worn heels before, you will notice that your standing posture is a lot straighter! That's because your body weight is supported by the tip of feet. This means that you need a balanced posture to ensure that you don't fall off your dainty feet (and be a laughing stock on your wedding day).
At the same time, wearing a pair of heels will elongate your frame as it slightly stretches your muscles and legs, giving a slimmer silhouette. When you adorn your wedding dress, you will look like a million bucks!
It doesn't mean that you should wear extreme stilettos that make you look tall while potentially severing your legs! Imagine wearing this gorgeous pair of stilettos with beautiful shimmering crystals stitched to 5-inch heels! As you slip into the heels, you know that walking down the aisle feels like walking down a road of hot coals with a 7kg heavy wedding gown dragging your movements. But you don't have a choice since your groom is waiting for you on the other side. As you take one small step, you feel your ankles twisting a little, and before you know it, you will be giving the floor your very first kiss instead of your excited groom.
Moral of the story? Wear comfortable heels on your wedding day. Not only will you achieve a leaner appearance, but you also won't run the risk of planting your face against the hard floor (and incurring unsightly bruises). They might cost more, but is it worth it to save that amount of money for fear of losing your balance?
Maintain A Good Posture At All Times
As mentioned above, heels do wonders to your posture! However, it is impossible to wear heels all the time, right? No matter how accustomed your feet are to the shape of the heels, the feet will always be so much more comfortable on a flat floor as opposed to being elevated off the ground!
Hence, the number one trick is to consciously maintain a good posture at all times.! For example, when you feel yourself slipping into a very comfortable but contorted sitting position, be quick to amend your posture! You could also put reminders at areas where you are likely to have a bad posture. For example, you can hang a notice in the toilet if you have the habit of slouching as you strain your abdominal muscles to push…whatever out.
What does it take to Look Thin on Your Wedding Day?
The following tips will cover a lot of problem areas that might lead to you looking fat on your wedding day. These may include some tips related to your health as well, so don't get confused. As I mentioned before, you don't only have to look slim, and you need to look beautiful too, isn't it?
Before you even choose the wedding dress you want to wear, take some time and study your body type. Try to recognize all the problem areas that need to be worked upon. Even on your face, see if there is something that can be improved. Something as simple as the shape of your eyebrow.
If you have a lot of time on your hands, hit the gym as soon as possible and tell the instructor about the areas you need to work upon. Start working out and also consult a dietitian, to reduce weight the right way. Don't compromise on the food you eat as this is going to make you look healthy.
Now, consult a designer regarding your wedding dress. The reason you need an expert to help you out is that this is your wedding, and you need to have the very best. Let's just agree that the designer knows more about wedding dress styles than you do. Your suggestions are always going to be welcome.
The way you look in your gown depends solely on the way it's fitted on you. Since the designer will help you with the design, you have only to find a good seamstress now. Choosing the right one can make a whole lot of a difference. A good seamstress will do justice to the gown for your body.
If you are not hiring a designer and if you are choosing the gown on your own, make sure you don't pick up a gown that has any horizontal patterns. Opting for vertical patterns will make you look thin almost immediately. A vertical shape and pattern will give you a longer silhouette.
Another tip you need to remember is that white isn't a colour that would make you look slimmer, like how black does. White will enhance your figure even more. For this very reason, avoid covering your problem areas with fabric. If you want to look slim, make sure your problem areas are left open.
A plain wedding dress might make you look fat. Sometimes, the fat on your body is completely not toned. At such times, whatever you do, your gown is going to get an uneven fall. The best solution to this is ruching to create ruffles or petals in the dress, which is more effective if done diagonally. It makes you look thin, and it DOES NOT add to lines on your waist if done properly. Hence, the good seamstress again.
When we talk about hiding the problem areas, we must also talk about enhancing the assets, isn't it? If you have a good bust and waistline, go for a corseted gown style. If you have a good curved hip area, go for a shorter wedding gown to enhance that area even more.
If you are fatter on the hips, go for an A-line skirt for the bottom of your wedding dress. This way, your figure will get a slimming down effect. If you plan to wear a puffed upskirt to hide those hips, they are only going to look more prominent. The tip is to avoid extra fabric on extra fat. If you have a fatter waist and small hips, just reverse the tip.
Last but not least, choose your jewellery properly. If you have a short neck with fat around it, make it look longer with long earrings. Dangling earrings can make your neck look longer. Similarly, choose an extremely delicate necklace and also a long one. A necklace that is close to your neck will make your neck look short and fat.
You need to avoid getting stressed completely before and during your wedding. Sleepless nights and scattered eating habits will make you look ill when you least want to. A good massage or two before your wedding and some meditation can do wonders to your entire look. Remember to sit and stand straight every single minute you are in that gown. Follow these tips, and you'll look as beautiful as you ever did. Don't forget to keep the makeup a bare minimum on the cheeks.
Slimming The Chest
V neck and plunging necklines are great for slimming the chest as they draw the eye down to your waist from your bust. A deep V-neckline creates a diagonal line between shoulder and waist, pulling the eye to your slimmest parts.
The combination of straps with a deep neckline draws the eye to the face and the waist. This creates a line that elongates.
A sweetheart, Scoop Neck, V-neck and Square Neck will showcase your decolletage and collarbones, which is the most alluring and feminine part of you. These necklines will give you a lovely waist.
A square neck or scoop is extremely in vogue in 2020, which is an added bonus!
Necklines for a large bust
Scoop and straight necklines are the most flattering design for a large bust, but a well-positioned V is also great.
A very rounded sweetheart neckline could make you seem boobier, so if you are blessed with a large cup size rather pick a straight or a mildly curved variation.
If your dream dress has a sweetheart neckline and can't be changed, you can balance the chest with added cap sleeves.
High necklines such as jewel, halter and boat should be avoided if you are busty. Hold back on the plunging neckline as well. The right depth is just above or at the beginning of the cleavage.
A great option is a one-shoulder neckline, which elongates and draws the eye upwards.
Fabrics That Make You Slimmer
Glossy wedding dress fabrics will reflect light which might give an impression of volume. A better option is light-absorbing, matte fabrics such as georgette, crepe, mikado and tulle.
To add more support, choose soft but dense fabrics with more structure and less sheen. The most supportive fabric are those with a little but not too much stretch. Smooth and thin fabrics such as silk satin or chiffon might cling.
The lining matters too – make sure that it is double-lined with breathable lining to smooth your body.
A consistent fabric and colour will create a favourable lengthening effect.
A dress where the bodice and skirt is the same colour and material is preferable to a dress with two different "halves". The illusion of two separate garments can look stacked, making you seem shorter and broader. This look is great for tall brides with a long torso though.
Many wedding dresses these days come in different colours than white or ivory. A darker colour will reflect less light, which you might find more flattering than an all-over bright colour.
How can any dress make you appear slimmer?
The most flattering design is one that fits your body with no folds, creases or tightness in the fabric. The right tailoring is, therefore, essential. Make sure the dress fits perfectly – then you will feel more comfortable and more attractive too!
Never buy a dress too small because you are planning to lose weight. If the dress is too small, it will make you look big. No one else knows what size you are wearing – the most important thing is that it is your size.
Your goal may be to shed pounds before your wedding day, but remember that it is always possible to take a dress in, and almost impossible to make it bigger. Make sure the dress fits now – then take it in later. The last thing you want is to be unable to breathe comfortably on your wedding day, or risk the dress splitting!
The bodice should not feel tight – not only will it make you look and feel uncomfortable, but it also pushes the skin in unflattering ways. If you feel squeezed it's likely, you'll look it too.
If it is too tight, you'll feel restricted to have as much fun as you should when letting loose on the dance floor. If it is too loose, you'll be seen tugging at your dress throughout your wedding day.
If you are going to wear supportive undergarments, buy it when you buy your dress and wear it to your fittings. Then you will get the ultimate fit.
At your fittings, communicate with the person doing the alterations thoroughly about how the dress fits and feels when you are wearing it. The dress should lightly hug your form without squeezing. If it is too tight, it might tear when your husband lifts you for the photos, and if it is too loose, the sleeve might slide off your shoulders in your first dance.
Whichever your style is, make sure your wedding dress fits you perfectly at every seam. Bear this in mind when ordering online – it might be necessary to adjust it locally.
This is all about comfort and confidence, really: if the dress makes you feel beautiful, you will look at it too, no matter your size.
Find a dress which is comfortable and suits your vision. If you don't feel good in the dress, it is not the right dress no matter what the rule book says.
The right design will highlight the person wearing it, as opposed to the body. How you feel in your dress transfers to confidence which reflects in your face.
It is your sincere happiness which takes the attention from any flaws and will showcase the real beauty of you.
Frequently Asked Questions
Try to let the dress adjust to your body and let it conform as much as it can. This will loosen the fit up more and give you some more room. Some other quick tips and tricks that Sanou recommends are to "try slipping on some shapewear if you're not already wearing any." This will help the dress slide on smoother.
Usually, you can alter a wedding dress two sizes down and a size up. A dress could also be recut if you need to take more than three sizes in. However, your tailor could make other special alterations depending on your size, the dress's current size in question, and its peculiarity.
Is it possible to make a dress bigger? Yes! Again, every dress is different, but many dresses have enough seam allowance to let the gown out between 1"-3". A talented bridal tailor can also add fabric, lace, or beadwork to extend the dress further.