Are you on the hunt for the best wedding videographer around Yarra Valley? Look no further. We created a list of the Best Wedding Videographers in Yarra Valley to help you make a choice. 
Wedding videographers really do have a pretty special role, enlisted to capture the memories from your day as it unfolds. Your wedding film will be one of your most treasured possessions after the day, so we think it's time to shine a light on some of the amazing cinematographers we have around the country!
Add a header to begin generating the table of contents
Ultimate List of Best Wedding Videographers in Yarra Valley
Wild Romantic Wedding Videography Yarra Valley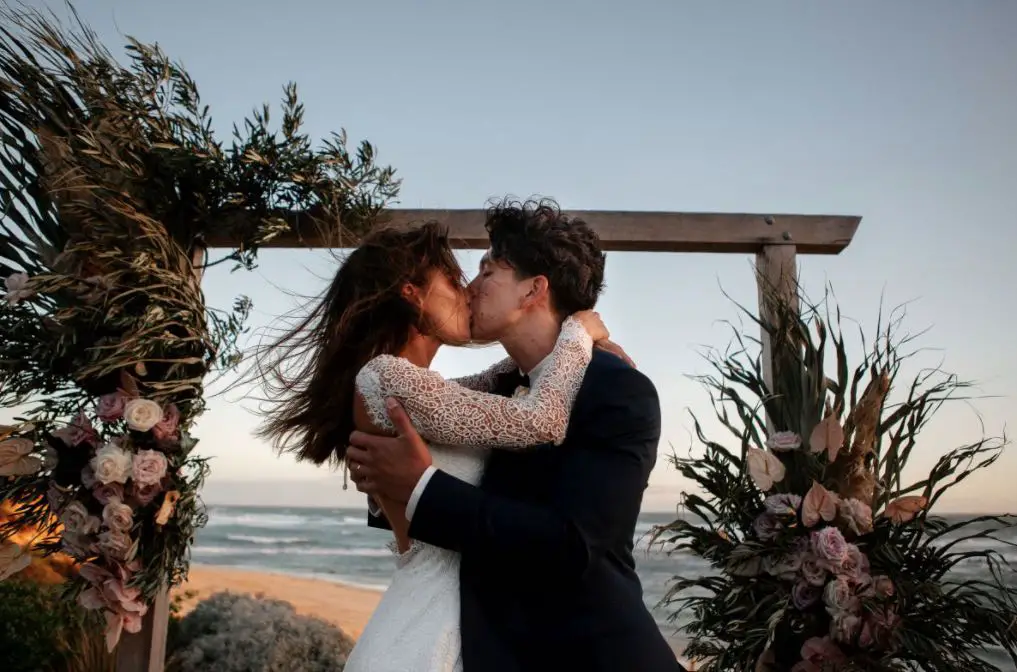 Call Elle today on 0434 484 811 or info@wildromanticphotography.com
Of earth and salt, petal and pearl, of sweeping horizons that sing forever, we bring to life the passion and authenticity of true romance and capture moments that you will cherish always.
We are passionate about telling the story of your wedding day with original and romantic videography that's made to last a lifetime.
Our creative collective specialises in documentary-style videos that express love, joy, community and connection.
Our wedding videos look beautiful, but they're raw and genuine, too – with timeless landscapes, divine portraits, colourful fashion shots and dreamy reportage.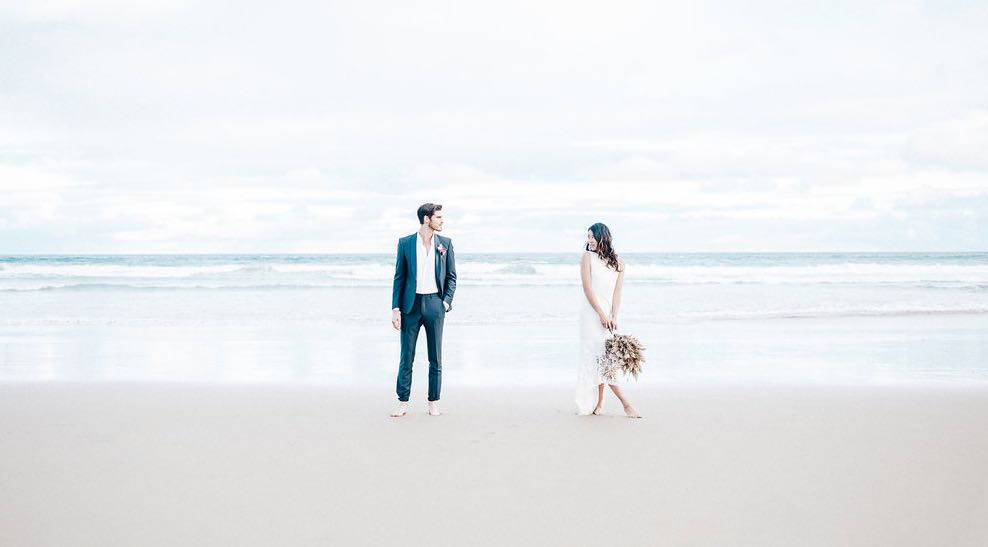 We're all artists, and our clients are our muses. Based in Melbourne, we can find beauty in locations across the world and those closer to home. We've shot on windswept beaches and city rooftops in secret gardens and historic homesteads.
Wild Romantic offers bespoke photography packages that perfectly match your needs.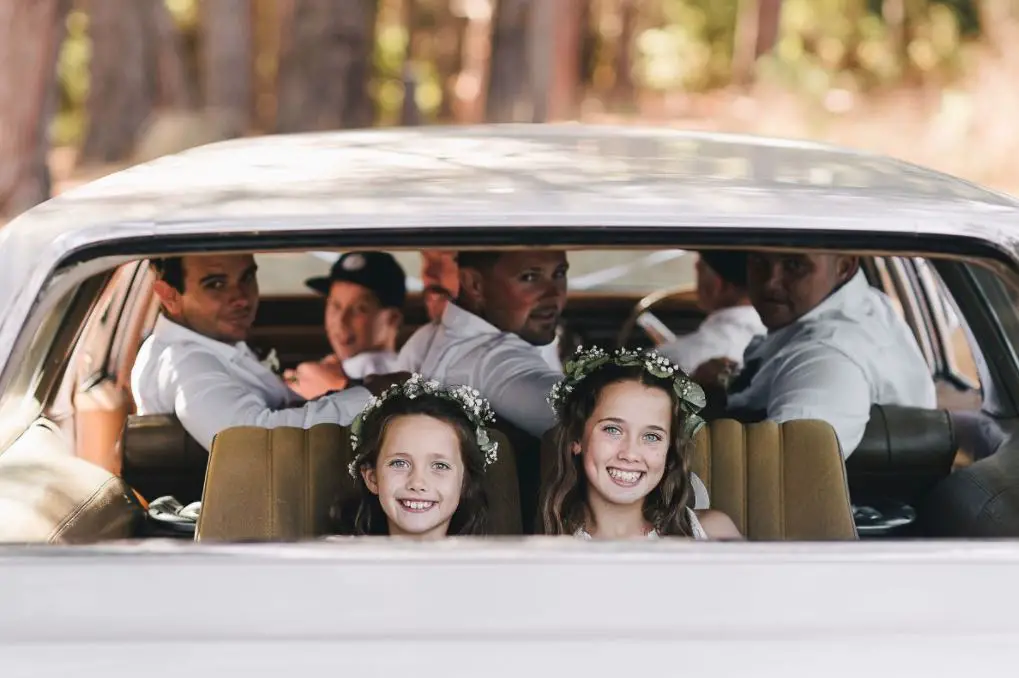 From quaint weddings in Sydney to lavish weddings in Melbourne – our professional wedding videographers are trained to capture those priceless candid moments of love, laughter and joy. We even offer pre-wedding photography should you wish to display your love through photos on a special day proudly.
Wild Romantic Photography is a collective of inspired artists, photographers, videographers, and dreamers passionate about capturing precious moments that will forever speak to your heart. Our creative documentary style photography packages are meticulously tailored to the unique elements of your special day and include beautiful retouching of the memories we photograph to instil blissful nostalgia.
Call Elle today on 0434 484 811 or info@wildromanticphotography.com
True Story wedding Videographer Yarra Valley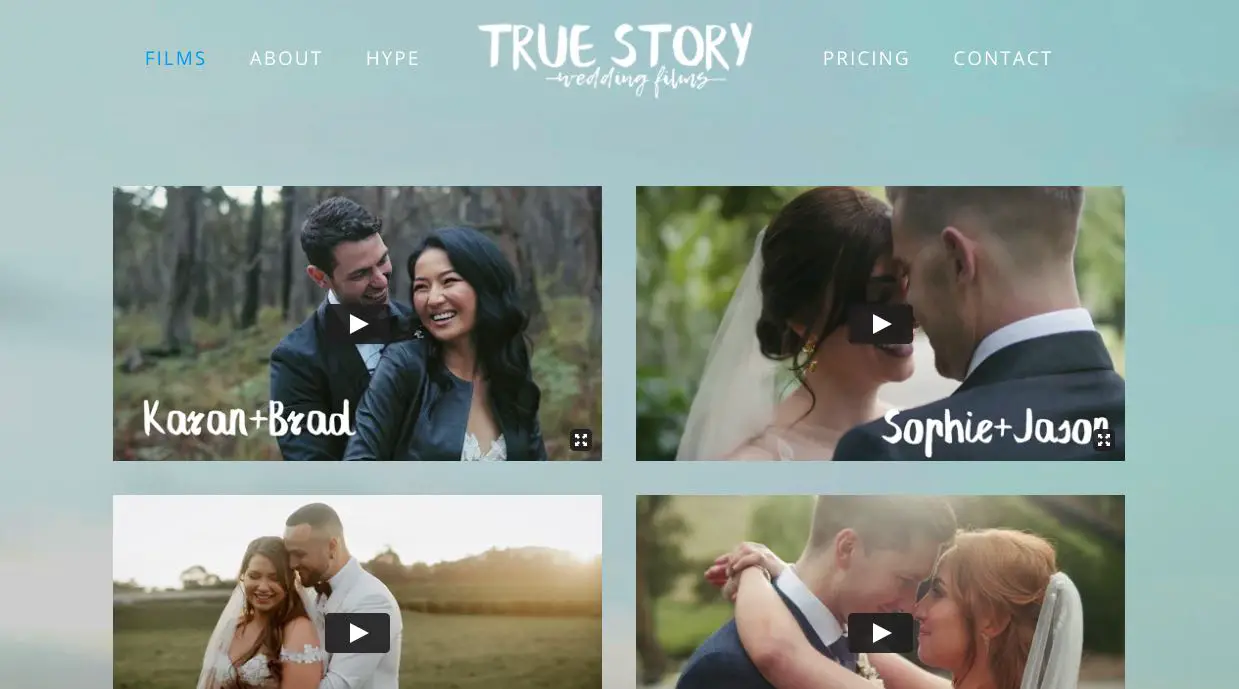 0421 888 440
Hey There Lovebirds 
I'm Tearlach. Don't bother trying to sound it out, it's one of those weird ones. Let's go with Tea (teee) for short, as in cup-of.
First off, thanks so much for taking the time to check out my work. It's crazy to think that I might get to come to your wedding!
Rather than giving you some long-winded story, I want my films to speak for themselves. If you haven't already, I'd encourage you to enjoy a snapshot into someone else's life & wedding - they have been gracious enough to share their days with me and to allow me to pass on that privilege to you. Please watch with joy & love in your heart.
That said, I'm genuinely inspired by you & your love. After I got married, I realised what a special day a wedding is that those few hours we get to celebrate our love with family & friends are so so precious. 
It's a privilege & a truly worthy pursuit to help you remember & relive those hours.
I want to show you what your love looks like. Because from here, it looks perfect.
PRICING 
I only do one thing, I'm an all-or-nothing sorta guy.
I'm not here for anything less than telling your whole crazy-amazing story and crafting you the best wedding film possible. So here's the deal:
"SHORT STORY" - $3600
Full-day coverage. I'll be there from makeup to the dance floor. Longer, if needed.

5-7 minute True Story film. This is the one you'll still be watching holding hands when you're 85.

HD resolution edit delivered online, USB on request
"FULL STORY" - $4600
Full-day coverage

7-10 minute True Story film

Chapters, complete edits of the ceremony, speeches, dances etc., from start to finish. Do you want to relive your husband ugly crying? You've got it. Typically 1-2 hrs total.

4k resolution edits on a USB for safekeeping, and I also keep a backup forever.
Lunar Red Wedding Videographer Yarra Valley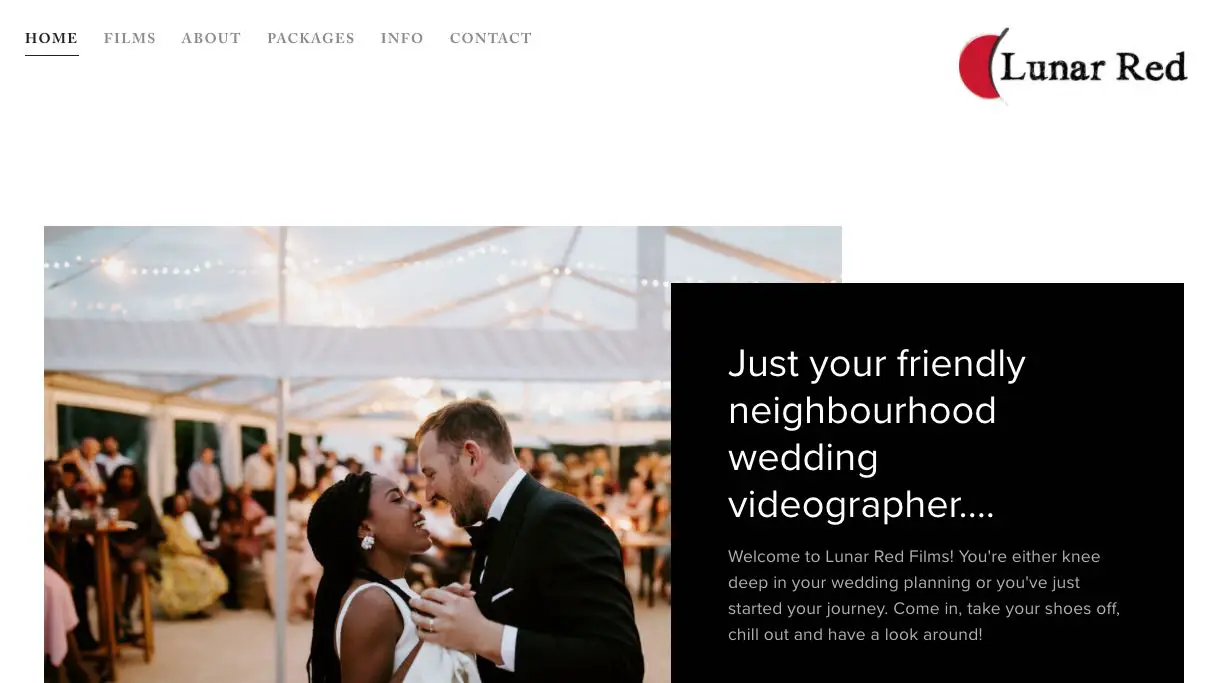 Just your friendly neighbourhood wedding videographer
Welcome to Lunar Red Films! You're either knee-deep in your wedding planning, or you've just started your journey. Come in, take your shoes off, chill out and have a look around!
It's nice to meet you.
See that tall glass of handsome (at least, according to my mum)? That's me. I'm Carlo, and Lunar Red Films is my baby. I've been shooting weddings since 2013.
Once upon a time, I started life as a professional photographer, but I worked out that 24 frames a second was more my jam somewhere along the way.
The name "Lunar Red" comes from a 50's Italian song called "Luna Rossa". The song is a big part of my childhood and one of my father's favourite tunes of all time. My business name is a tribute to him as he was a major factor in me picking up a camera in the first place.
Why weddings? In the creative industry, we talk about pursuing a career with passion. "Do what you love." The truth is, every week, I get too out and share in the experience in one of the happiest days in someone's life. I then get to take all of that emotion, that love, that joy, that pure smile-till-my-cheeks-hurt happiness and craft it into a short film that my clients get to relive over and over again. 
How is that not the coolest thing ever?
About pricing/packages
I'm all about flexibility (metaphorically speaking, physically, I can barely touch my toes). Rather than your standard gold, platinum, silver packages that throw in Everything but the kitchen sink, I offer a base package that you're able to add on to. Each base includes a short highlight and speeches, and from there, you're able to pick and choose exactly the features you'd like. If you'd like to learn more, please download a price list here or contact me!
Info (or how I work)
Wedding videos are not just a product for purchase, they're also an investment. And like any investment, you want to make sure that it's right for you. Shooting wedding videos is as much about personality as it is about making pretty pictures with gorgeous, happy people, so below are just a couple of tidbits that should illuminate you about how I work. 
Keep it simple
I'm not a gear head. Jibs, steady cams and movies are all extremely awesome pieces of camera tech, but sometimes they hinder more than they help. Over the years I've been doing this, I've found that I do my best work when I keep things simple. I feel more at ease with a single camera in my hand, focusing on the moment in front of me rather than worrying about packing down a camera crane before I head to the next location. 
As for drones: I'm coming round to them. Stay tuned.
Lensure Wedding Videographer Yarra Valley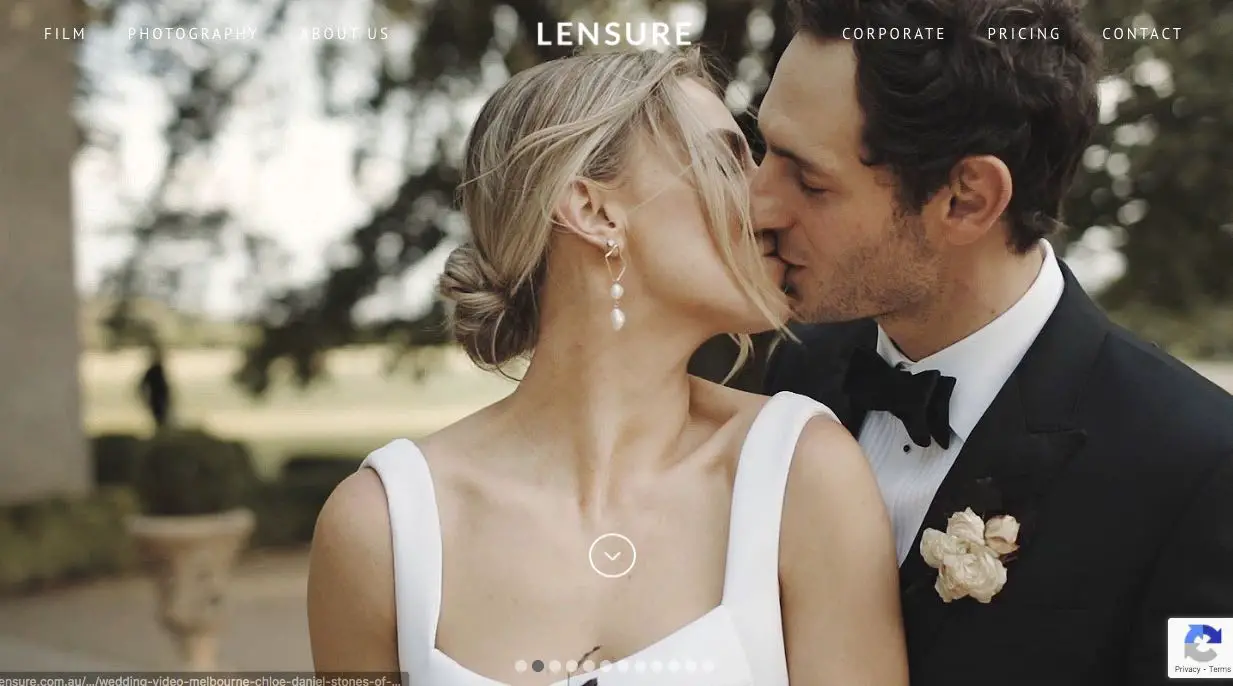 0447 344 238
The wedding day is the most important day of ones' life. At LENSURE, we provide precise filming and editing of your special day. We believe that the filming of a wedding is not just the simple recording process but the creation of a truly artistic and beautiful snapshot of the day.
Wedding Videography Melbourne, The wedding day is the most important day of ones' life. At LENSURE, we provide precise filming and editing of your special day.
A wedding film is not a simple chronological document, and it is supposed to capture the emotions of laughter, tears and beautiful memories. We value and understand the importance of a wedding to you as a couple, and we would love to capture your individual story.
WE BELIEVE that 'Real Stories Create The Soul'.
Crystal Studio Wedding Videographer Yarra Valley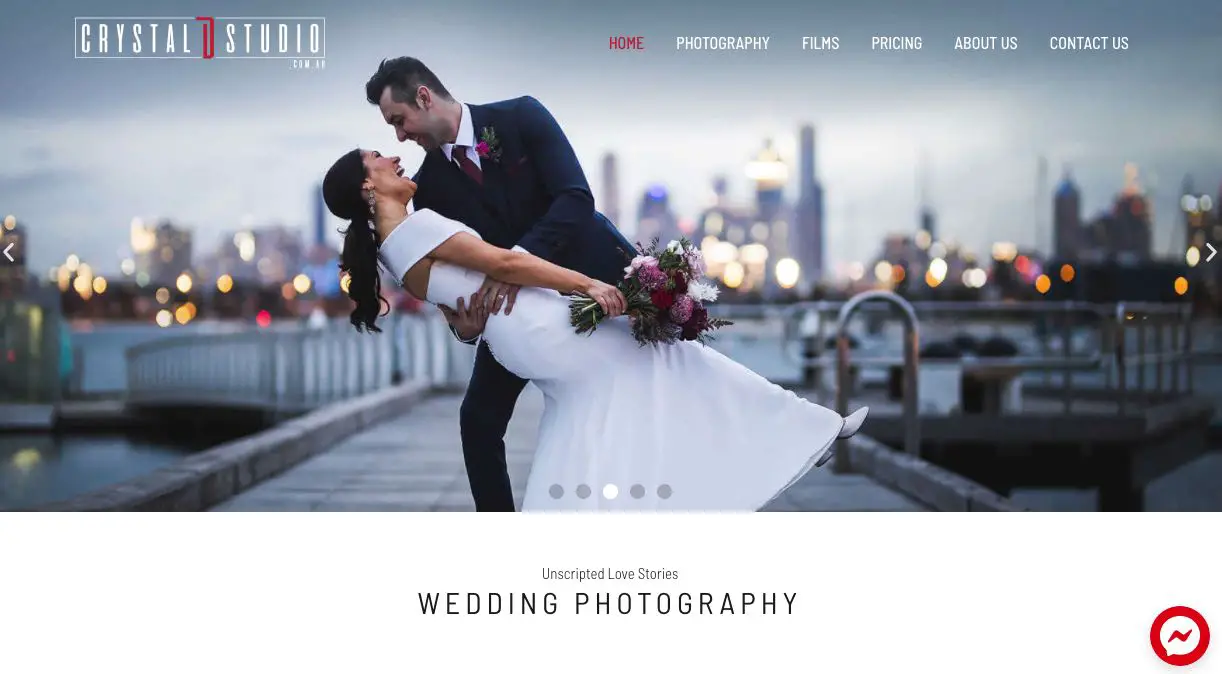 0424 56 77 33
Emotions And Magical Moments Carefully Crafted.
Your wedding is who you are and your reflection as a couple. The same facts are our priorities when making memories for our brides. We don't try to mould your precious day into ours; instead, we adjust to yours.
Editing Styles
Cinematic Film
This 3-5 minutes clip includes all the highlights from the day and will be edited to one song. We will be using visual effects and professional colour grading to get that cinematic look. This clip is ideal for sharing with your friends and family through social media.
Feature Film
This 15-20minutes clip Includes all significant events of the day / Highlights from the getting ready, vows, outdoor shoot, cake cutting, first dance and the best parts from the speeches.
Documentary
This clip will be ranging from 60 to 180 minutes, depending on the total hours we cover on the day. RAW footages will be edited by lining up the whole day as they happened with live audio. Background music/songs will be added according to your preference.
Who We Are
We are a small team of well-experienced Photographers and Cinematographers, maintains the quality of work consistently when capturing your magical day.
Wedding Photography and Cinematography is our passion. Our team is a full time dedicated to weddings, trying to do something new in each wedding, as we highly believe that each couples' love story is different. 
Why Use Experienced Photographers And Cinematographers?
It is vital that you have experienced photographers and cinematographers to capture your wedding, which will work under pressure and with different lighting situations.
We are trusted to work under pressure and adjust to any situation and capture your day in the most natural way. Once you book us, you are having the peace of mind of knowing that your precious day will be well captured as the day cannot be repeated. We also guide and help you in planning your wedding (timing) to have a smooth day. This will help you to look more natural without worrying about too many things.
Why Us?
Your wedding is who you are and your reflection as a couple. The same facts are our priorities when making memories for our brides. We don't try to mould your precious day into ours; instead, we adjust to yours.
We carefully pick the filming and editing style to reflect your vision and personality of the couple. Attention to detail and listening to our client's needs is our priority. Using high-end professional equipment and updating the latest technology also provides quality and timeless final video to cherish a lifetime.
Flexible Payment Options
Step 1
Initial Payment
You must pay a $500 deposit for each service to secure the date.
Step 2
Second Payment
50% of the remaining balance must be paid 2 weeks prior to the wedding date.
Step 3
Final Payment
After the wedding, you can settle the balance amount once you receive the sneak peek photos or video trailer.
Nathan Kaso Wedding Videographer Yarra Valley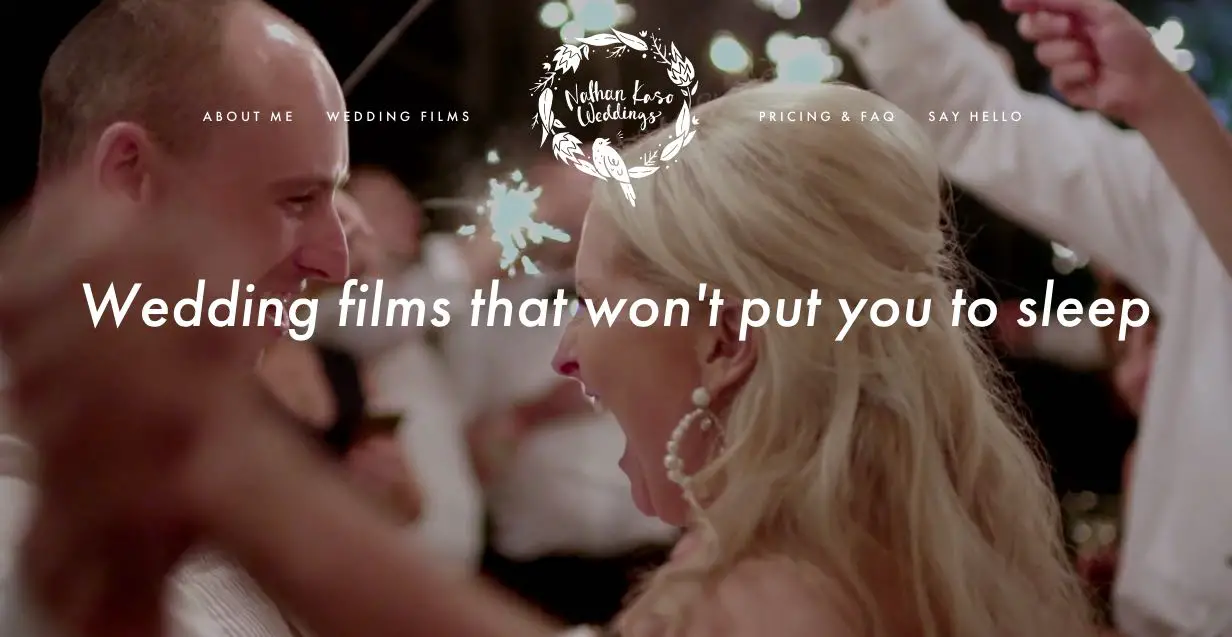 hello@nathankasoweddings.com
Weddings are fun, so your wedding video should be too!
I can guarantee you will spend your wedding day having fun, in fact probably having the best day of your lives to date, so your wedding video should be a true reflection of that, not a feature-length snooze-fest that will knock you out quicker than one of your Grandma's stories about her cat.
If you're after slow and soppy or cheesy and posed, I'm afraid you've come to the wrong place. I use energetic music combined with candid, docu-style shooting and a bit of Kodak super 8 (yep, real film) to produce unique wedding videos that are fun to watch and capture all the excitement and emotion that make the day so special.
My face might be hidden behind a camera all day, but this ain't no faceless corporation.
I've been producing Melbourne wedding videography for a while now, and the thing I love the most is getting to meet new people and being given a window into their lives on one of their most special days.
It's so important to find a videographer that you connect with and feel comfortable having around, which is why I love meeting couples before the day so we can get to know each other better. Click below to find out a bit more about me and see if I might be the kind of guy you would like to hang out with.
Stu Art Wedding Videographer Yarra Valley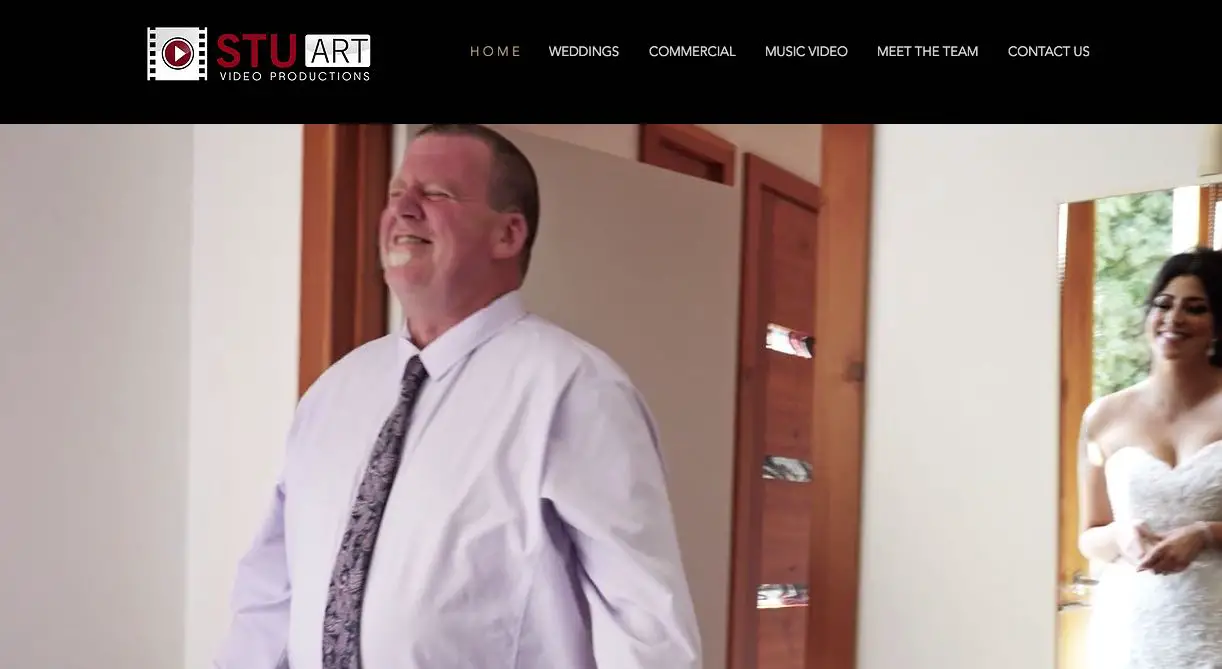 0414 826 723
Stu Art Video Productions are a multi-award winning wedding business. Voted no.1 by brides in Victoria numerous times, including the 2019 Australian Bridal Industry Awards.
Our reputation speaks for itself with a 5 Star rating on both Facebook & Easy Weddings with over 100 customer reviews. 
We are committed to producing high-quality, comprehensive wedding videos at rates that won't break the wedding budget. Our non-evasive 'fly on the wall' approach allows us to film your special day in beautiful cinematic clarity without getting in your face.
Wedding Video Price – $1650
What do we get?
4 hours coverage (e.g. 4pm till 8pm)

Your choice of finished Edit (Long-form or Cinematic Highlights) – Get both for an extra $300.

Multiple Camera Angles & Professional Audio

Friendly, easy-going & experienced videographer from a trusted award-winning business

Final video files presented in High Definition MP4 file format on a USB Flash drive
OPTIONAL EXTRAS
Additional hours $200 p/h
Additional Edit – $300 – Get both our Long-form Edit & our Cinematic Highlights Edit. Includes Bonus 1min Teaser on Social Media 
DVD PACK – $250 – 3 x DVDs
DVD & BLU-RAY PACK – $400 – 2 x DVD's, 2 x Blu-ray discs
Live Streaming & More available – enquire via email for more info​
PAYMENT STRUCTURE – $300 Booking Deposit, then 50% of the balance by the wedding day & 50% when your Edit is ready (2-4mths after your wedding) – Credit Card or Bank Transfer accepted
The Wedding Creative Videographer Yarra Valley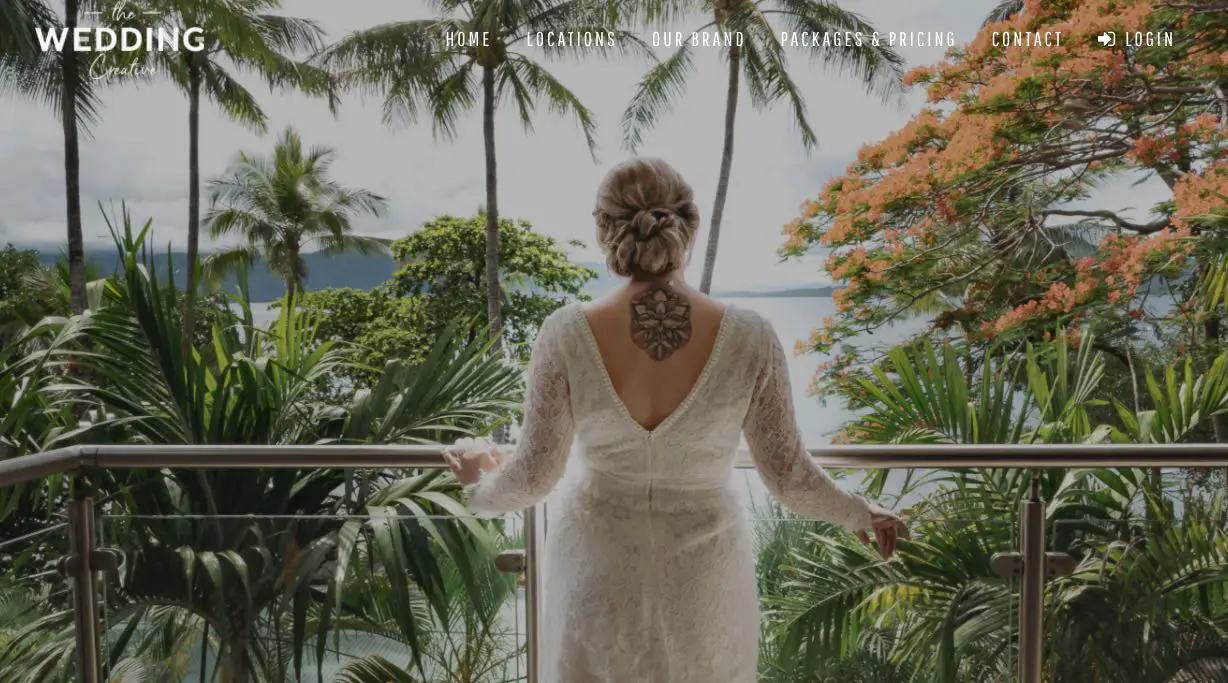 1800 875 506
The Wedding Creative
Authentic, dynamic & emotional memories for modern couples who love REAL. From Cairns to Melbourne, Adelaide to Perth, and everywhere in between, we've got a local and professional team ready to capture all your wedding day moments wherever you decide to say "i-do.
The Wedding Creative family is a team of passionate photographers, videographers, editors, and planners, who are down to earth and just love what they do. We aren't your typical "wedding photographers and videographers."
It's not our place to stage a scene, get in the way, have you pretend or pose for hours.
No trendy filters, effects or editing templates. We're all about capturing you, your family and friends, enjoying every special moment of your wedding day celebrations, and creating a wedding day memory that is uniquely you.
Videography
Wedding Films all about YOU and your wedding day celebrations is what we do better than anyone else.
Photo & Video
Book one of our Photo and Video combo packages, and we'll create a complete wedding day memory.
The Wedding Creative Experience
Never worry about your wedding Photography and Videography.
We get it! Your wedding day is one of the most important days in your journey as a couple. You want wedding photography & videography company that will create a wedding day memory personalised to reflect you and your style, rather than theirs. For the past eight years, we've helped over 9600 couples, just like you, feel confident that their wedding photography and videography company have the experience and skills to give you a wedding day memory that YOU will love forever.
Yarra Valley Pop Up Weddings Videographer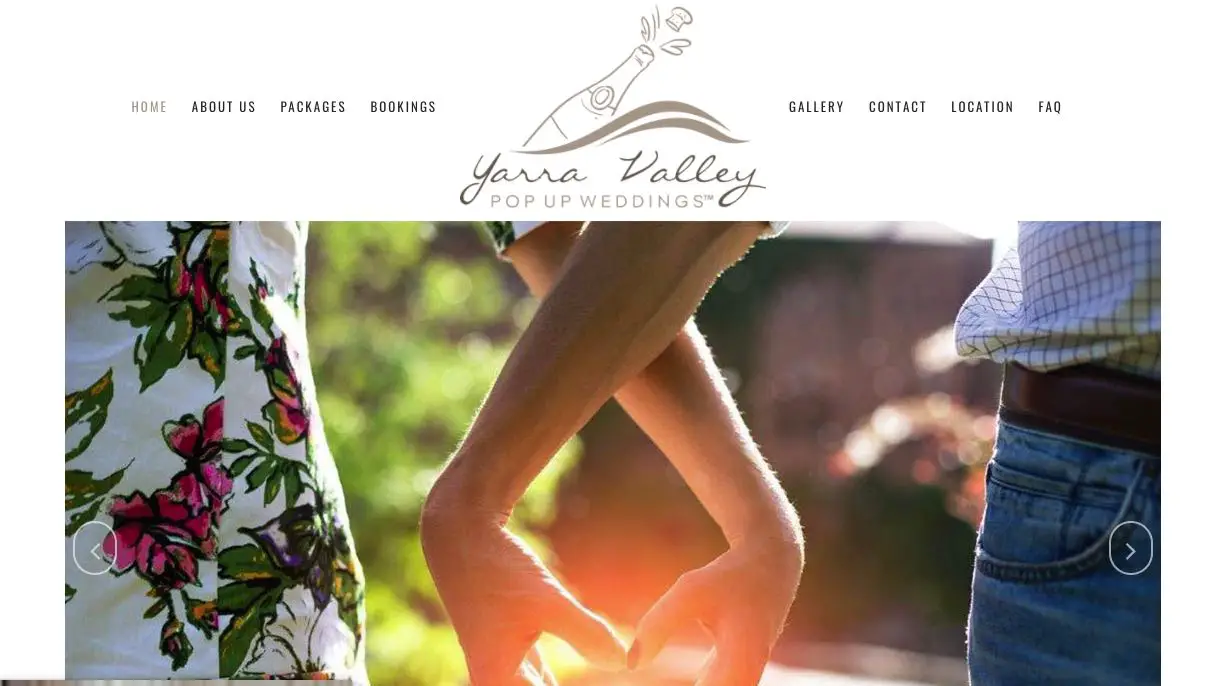 yarravalleypopupwedding.com.au
0413 330 711
With Traditional Weddings Costing Upwards Of $50,000 Savvy Couples Are Flocking To The Elopement Scene & Saving Their Money For House Deposits, Cars & Honeymoons. At Yarra Valley Pop Up Weddings, We Take It To The Next Level With A Choice Of Vintage Inspired Venues, Packages To Suit Any Budget & Unsurpassed Attention To Detail. 
Love The Concept Of A Pop Up Wedding But Scared Of The Logistics? At Yarra Valley Pop Up Weddings, We Follow The Pop Up Theme In A Permanent Location Providing The Venue, Celebrant, Seating, Legal Paperwork, Public Address System, Flowers, Bespoke Wedding Cake, Yarra Valley Wines, Champagne, Grazing/Cheese Platters & Professional Photographer. The Only Thing That Pops Up Is You, Your Wedding Party & Guests. 
Indulge Yourself With Our 5 Diverse Unique Venues Catering For Every Taste And Budget. Your Guests Are Catered To & Made To Feel A Part Of Your Very Special Day With Champagne, Wines, Juices, Food & Wait Staff. Everyone Is Attended To As Your Photographer Takes Advantage Of The Abundant Photos Opportunities On-Site.
How Does It Work?
It's Everything You'd Expect On Your Wedding Day 'flashed' Into 1 – 5 Hours, Simply Choose Your Date, Time, Location, Package Number & Pop Up We'll Take Care Of The Rest.
Let's Elope
Let's Elope Yarra Valley Is Little Sister To Our Yarra Valley Pop Up Weddings, and She Prefers Micro Events Just 2 Lovers, 2 Witnesses & A Celebrant. With 3 Perfect Handpicked Venues Or A Location Of Your Choice. Eloping Is The New Cool But If You're After Aisles, Chairs, Cakes, Deco's Ect., Ect., Stick With Big Sister That's What She's Outstanding At! If Your After Eloping Choose Little Sister, She'll Love You For It.
Twenty One Studio - Wedding Videographer Yarra Valley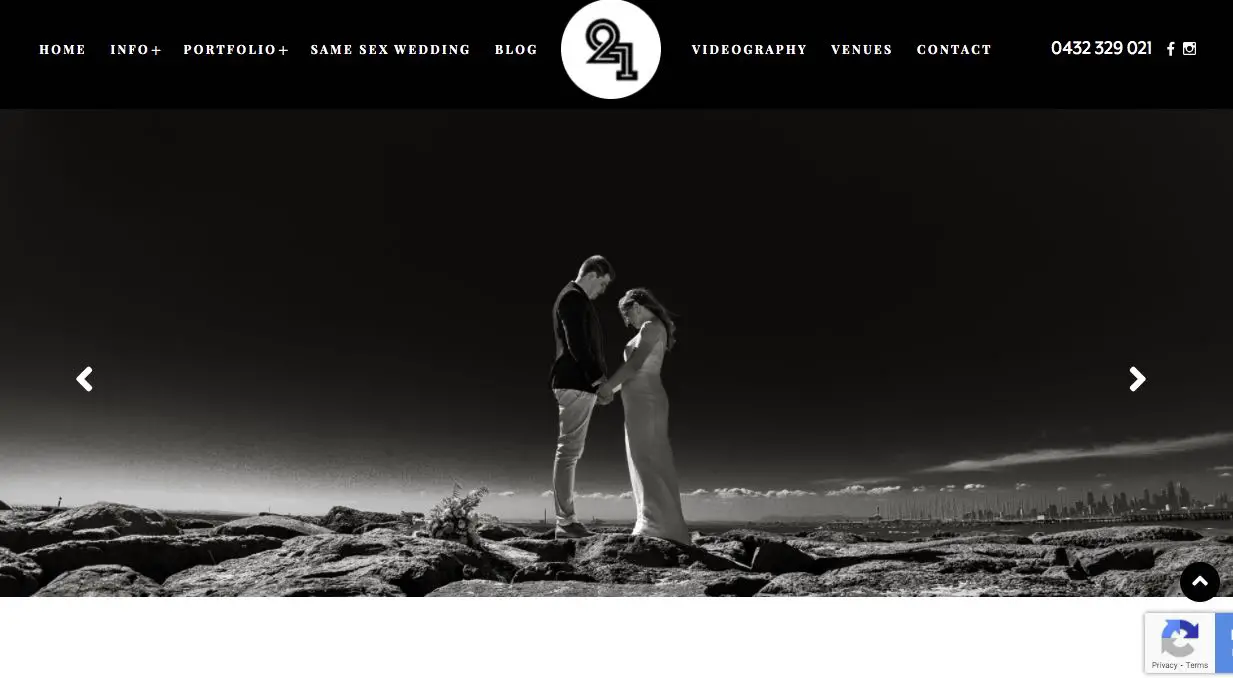 0432 329 021
Twenty One Studio
We are a team of wedding photographers who passionate about telling your story honestly and artistically to create a long-lasting memory that you will cherish for years to come. We photograph weddings, engagement sessions as well as same-sex weddings in Melbourne and Interstate.
Videography
Wedding videography captures your love story in motion, along with all the tears, laughter, and unscripted moments that you will look back and cherish for years to come.
Tango Films - Wedding Videographer Yarra Valley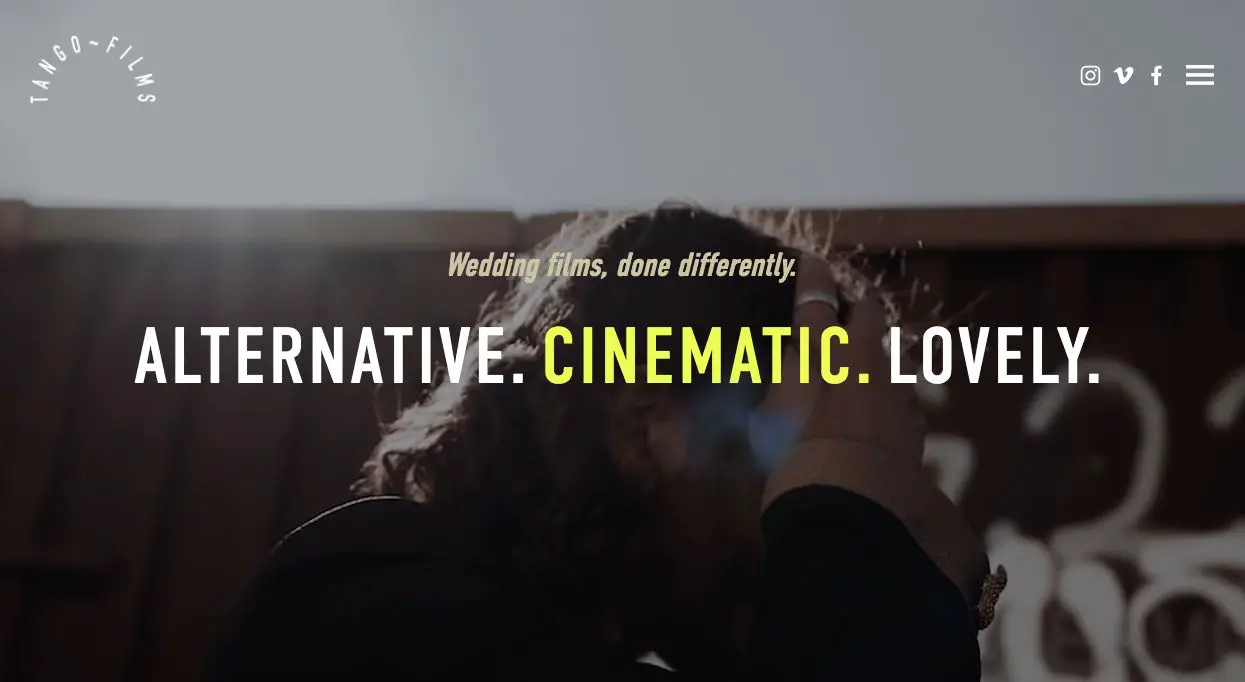 0411684719
The average person waits 30 years to get engaged. They usually wait five years to get married. Most wedding days last for eight hours. And yet, you blink, and it's all over.
We believe your wedding day can span lifetimes if it's remembered correctly. And we don't mean through your blurry memories of the day's events (as our wedding cake vanilla bean or lemon buttercream?) We mean through art that freezes in time every emotion, every friend or family member, every iconic dancefloor moment, every cultural tradition, every tiny thing that you didn't notice on the day but looking back now, it means the world. This is a wedding film. Every time you watch it, it's like reliving the greatest day of your life, over and over, experiencing the same feelings with your favourite person by your side. We hate to use the word 'style', but if we had to describe it — this would be it. This is what we aim for.
Tango Films began in 2014 to translate our love for art, design, film and culture into the world of weddings. Alternative, cinematic and lovely stories, inspired by these creative passions, were always at the core. We push boundaries, celebrate rawness, harness the power of music, add a healthy dose of drama and tell your story exactly as you've felt it. Our films are about this, and so much more.
Mostly, it's about people. The incredible, kind, unique, wild, beautiful, funny, real people we've had the pleasure of befriending along the way. Make no mistake: on your wedding day, we're a part of your family — this is our secret to creating the ultimate memoir of your day and your love. We feel insanely lucky that we get to experience Everything that you are together as a couple and capture it too. For us, it's kind of magic and exactly why we do what we do.
Love and Other Wedding Videographer Yarra Valley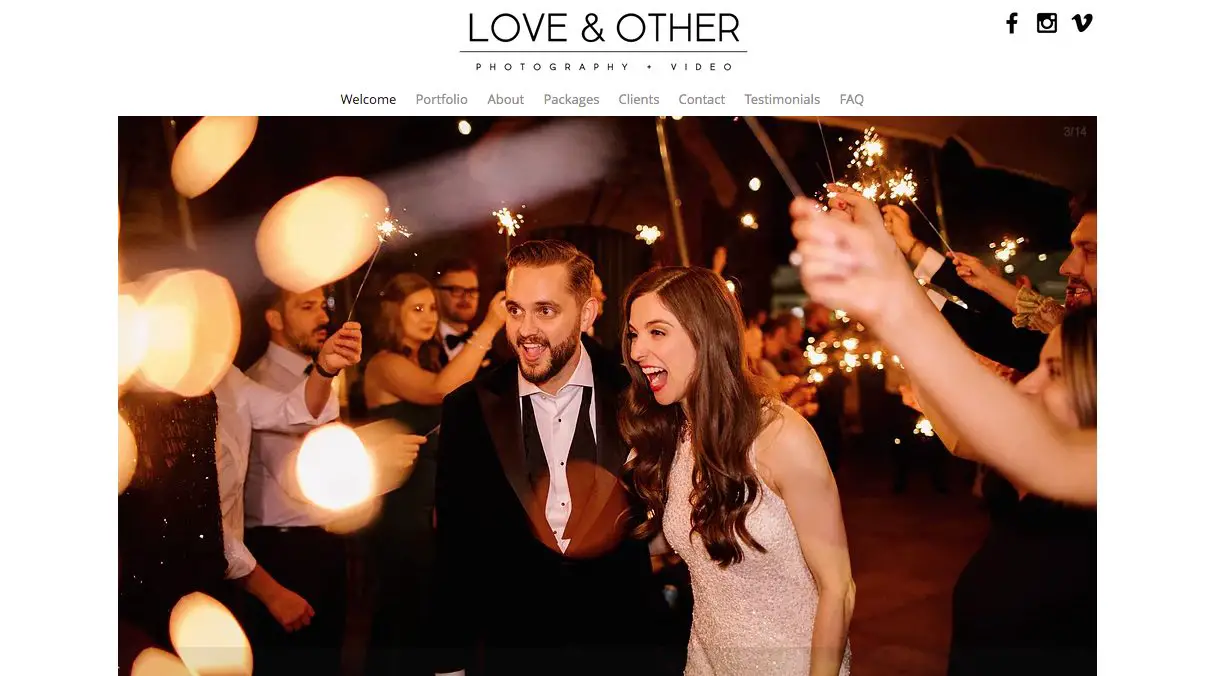 0406 180 808   
We are partners in love, life and business.​ Marc & Kyla are Melbourne based, originally from Adelaide, servicing Australia and the world.
We understand that your special day is all about you and the natural, candid moments that you will remember forever. Every couple need is as unique as their wedding. We will work with you to make sure not a moment is missed.
Together Marc & Kyla have 15 years of experience in photography and video production.
We have a small team of highly experienced, incredible photographers and videographers that work with us. This enables our couples to book with confidence, knowing that their special day will be covered professionally, and not a moment will be missed.
Contact us directly, we'd love to chat.
Wedding Video - Simple
From preparing for the big day to taking over the dance floor late in the evening.
You will receive up to 10 hours of coverage that will be edited into a 5-10 minute highlight movie, edited to the soundtrack of your choice. Plus, a copy of all the vision captured on the day.
Wedding Video - Classic
Your whole day filmed, edited and presented to you on USB. Our 'Classic' video package includes a 5-10 minute highlight movie accompanied by a 60-90 minute extended raw Edit documenting your big day. Plus, receive a 60-second social media edit to share with family and friends. A copy of all the vision captured is included on your USB.                                    
Wedding - Classic Deluxe
Wrap Everything you could need from your special day into one all-inclusive package.
Including our 'Classic Plus' photography package, paired with our 'Classic' video package with the second videographer.
You will also receive our 14x10 Art Album. Designed together with you, showcasing the beautiful images captured from your wedding day.   
Rachael Mary Films Wedding Videographer Yarra Valley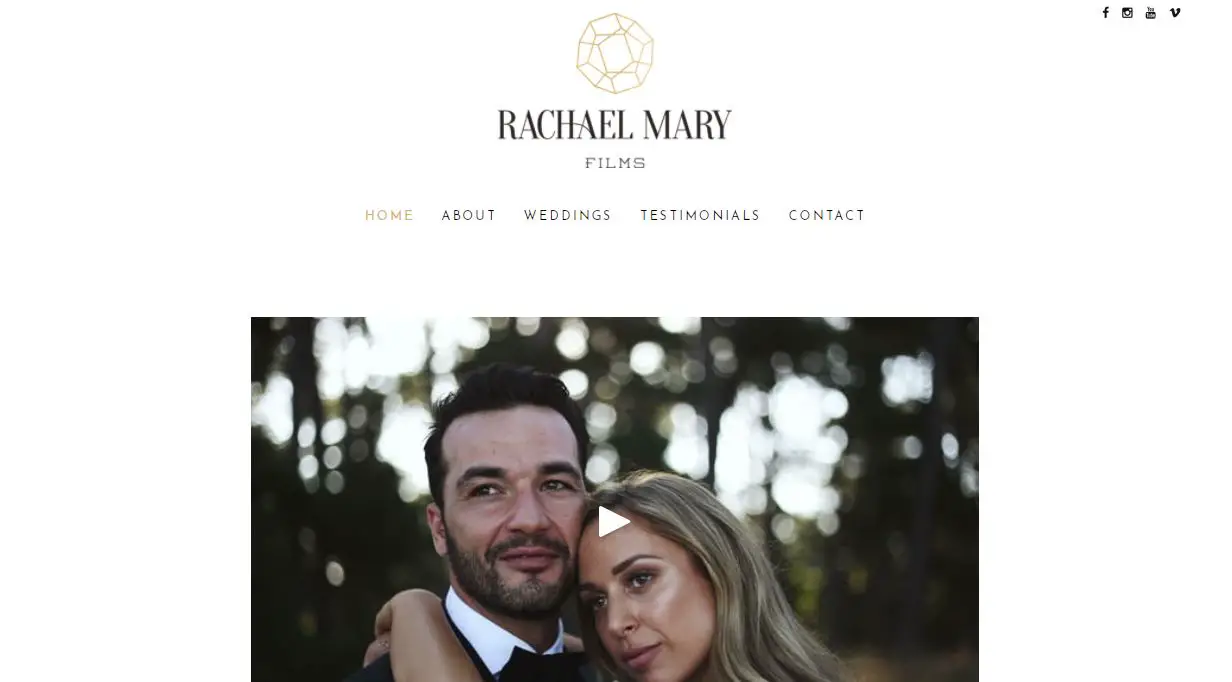 0407 293 148
A good filmmaker must also be a good storyteller.
I started Rachael Mary Films 8 years ago after completing my degrees in Film & Television. I love the challenge that every film production presents, and my enthusiasm and creative direction show in every project I do.
I am based on the Mornington Peninsula but do travel throughout all of Australia & Internationally.
What Do I Do? - Weddings
I am a specialist wedding cinematographer who creates modern wedding films, not wedding videos. My goal is to provide a personal, professional and exceptional experience for each of my clients & their family that I work with. I feel fortunate to be able to see amazing couples on the happiest day of their lives.
My wedding films are timeless, capturing the occasion's depth, the laughter, the tears, and the real emotion of your wedding day. To film the way your day felt, going beyond how even you remember it and preserving memories to share with future generations. A 'forever film' that will ignite memories and infuse magic into any moment of any day for the rest of your lives – allowing you to fall in love again and again.  
Corporate
My aim is to help you tell your brand's story through the power of video. Rachael Mary Films offers a unique service in which I combine my passion for visual storytelling to create branded video content. I pride myself on quality and professionalism. All of my projects are approached with the same poise and attitude. The goal is to effectively tell a story that will engage your target audience and set you apart from the competition. My services include:
Conference & Event Filming

Small Business Promotions

Social Media/Video integration

Award Ceremonies and Red Carpet Events

Corporate Training/information videos
Tailored Wedding Films - Wedding Videographer Yarra Valley
0474 261 748
Why Us?
You hire someone on your big day because you love their work, and you want to hire their eyes and their perspectives on your wedding. If you are tired of cheesy wedding films, here is why you have found us! We believed that beauty is hidden in the unnoticed moments and areas, and we are there to find them, capture them, and visualise them. You could probably see this in our work.
We are in the wedding industry for more than 8 years, and our team has been working for the top studios in Melbourne; and we found it is time for us to establish our own studio.
Hope to see you at your wedding.
Annette And Dani Wedding Videographer Yarra Valley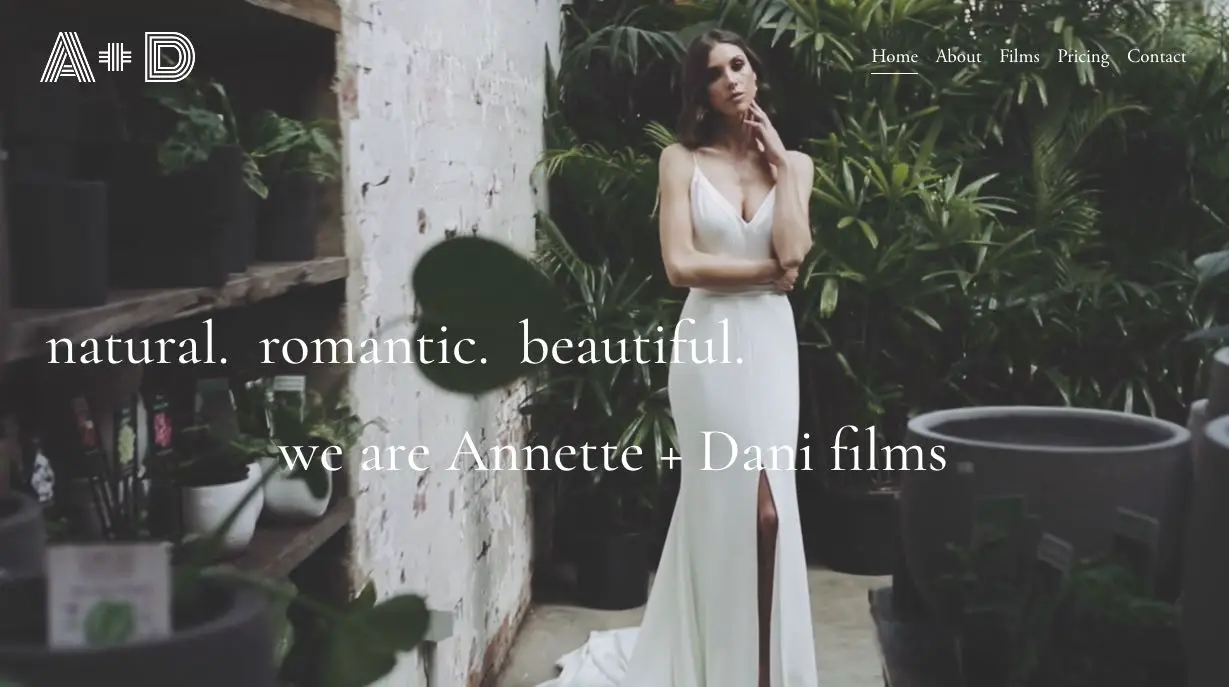 hello@annetteanddani.com.au
Yarra Valley's Most Stylish Weddings
Their effortless and romantic style makes them one of the most sought after wedding videographers in the industry.
With over ten years of experience in the industry, you'll be in safe hands with Annette & Dani guiding you through your big day.
We craft candid, documentary-style films that will allow you to hold your memories in your heart forever.
We are Annette and Dani, and we create natural, beautiful, romantic and timeless wedding videos. 
Formerly, Burgess Video, we are one of the very few all-female teams in Melbourne. Both creatives and artists since childhood, we are always looking to capture the magic of the world from behind a lens. 
We craft candid, documentary-style films that will allow you to hold your memories in your heart forever. Our style is natural and organic, effortless and romantic.
With over ten years in the industry, we have captured over 700 of Melbourne's most stylish weddings, gaining experience with filming a multitude of cultures and traditions.
Rays Wedding Videographer Yarra Valley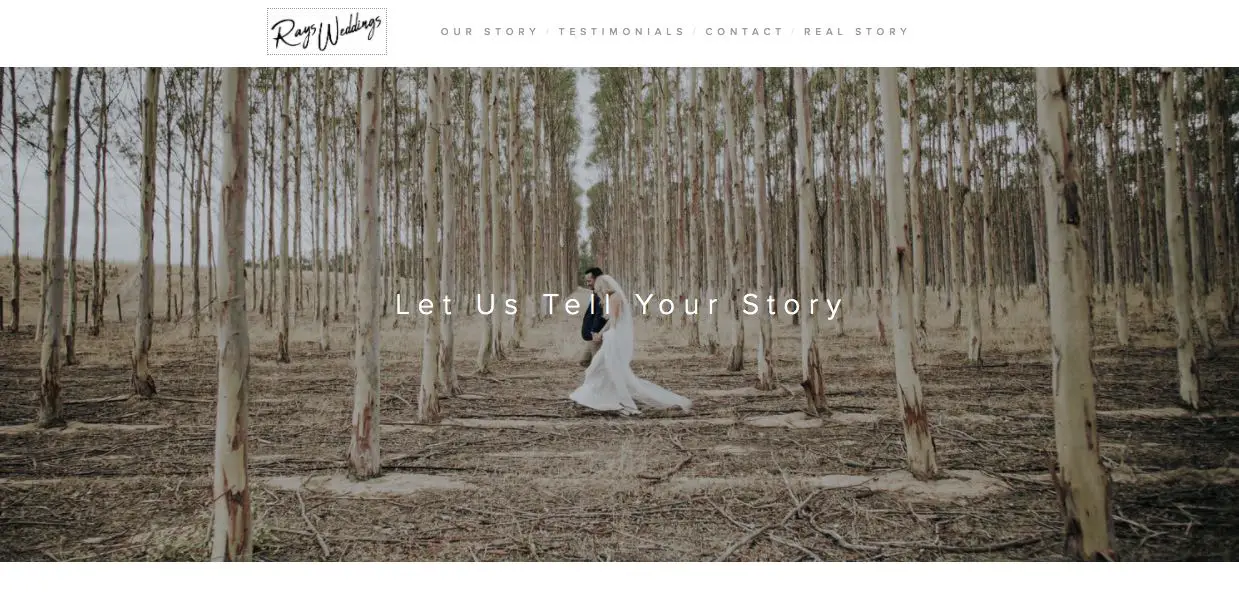 hi.raysproduction@gmail.com
A full-time wedding videographer based in Melbourne, Victoria. But travel anywhere a good story will take me, and I have climbed mountains and crossed seas for incredible stories.
I approach weddings with no formula in mind and no specific style, and this is where you come in and shape the video - with your stories. How, you might ask? Just by hanging out with you over a coffee or two and listening to your epic story and hopefully get to know you a little better before the big day.
The more I know you, the better the story gets, and this is what inspires me the most.
In all fairness, before we get to your story, why not. I tell you mine? A story where, after years of dodging the bullet, a week before my big day is when a non-life-thre
The best part of being a wedding videographer is the relationship we build along the way with our past, current and future couples. It is more than an amazing wedding film that you will watch over and over again - we want you to have the experience you imagine and plan because you've gone through a whole lot of preparation for this one day - so let's make it solid. 
Yarra Valley Wedding Videography
There is nothing more fulfilling for us than to be able to be part of a person's special day and to be able to tell the story of two people crazy in love. Our goal is for you to be able to look back at the crazy laughter, watery eyes moment and your epic dance-off move again and again.
Our passports are valid, and our bags are packed, take us with you; any destinations are welcome.
The best part of being a wedding videographer is the relationship we build along the way with our past, current and future couples. It is more than an amazing wedding film that you will watch over and over again - we want you to have the experience you imagine and plan because you've gone through a whole lot of preparation for this one day - so let's make it solid.
West Ward Films - Weddings Videographer Yarra Valley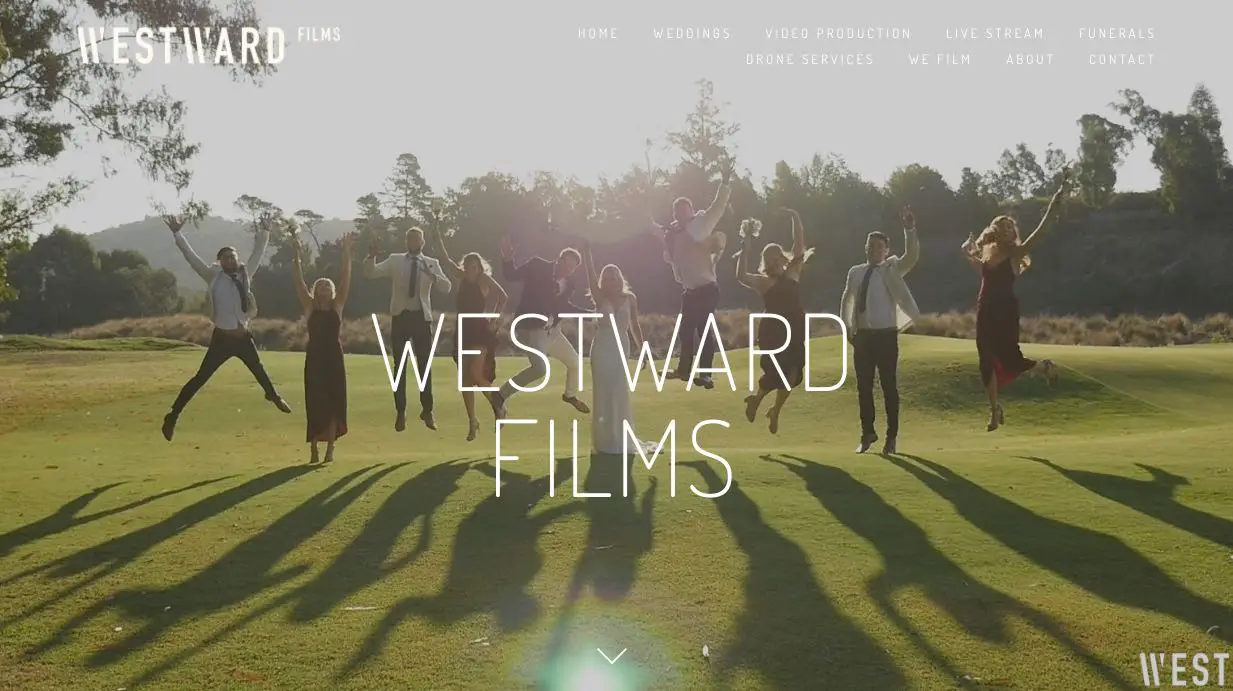 04370 78 310 
Wedding Videography
If you are considering wedding videography, then don't wait and reach out today. Due to COVID, all existing weddings are being postponed to later this season, so key dates are filling up faster than usual.
Live Stream Your Wedding
Not sure if you should postpone or go ahead with fewer guests? Then consider the option of live streaming your wedding. We are fully set up for this and would love to help out. Since COVID hit in early 2019 we have conducted over 170 ceremonies. We have been getting many requests, and dates are filling up very fast, so call or email us to discuss the options that are right for you. 
Pricing
Your two wedding films' pricing is based on an hourly rate and the time we spend at your wedding. Coverage starts at minimum 3 hours for $1,980. This includes filming, editing, revisions and delivery on USB.
We would love to meet and get to know each other to guide you with tips and advice to determine which coverage best suits your vision and budget. 
Black Avenue Wedding Videographer Yarra Valley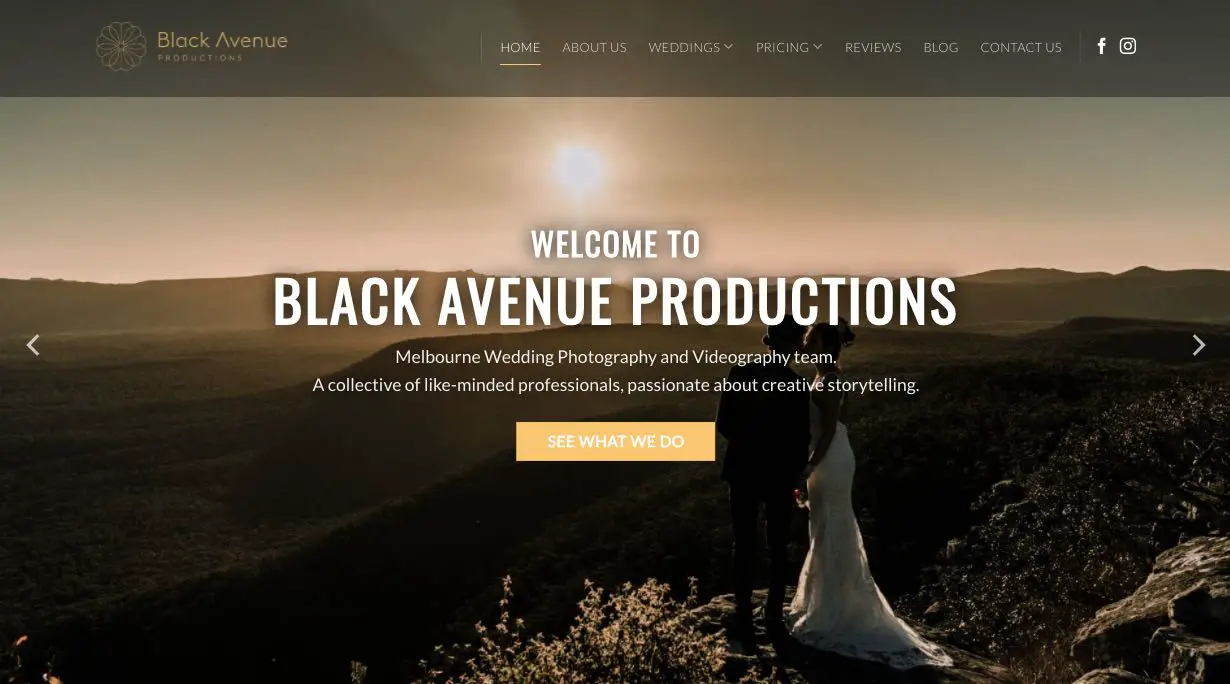 blackavenueproductions@gmail.com
Black Avenue Productions are a team of passionate Wedding Photographers and Wedding Videographers who are hopelessly romantic and truly care about creating love stories for couples in love.
We're a small team of like-minded friends working within a professional collective dedicated to creative storytelling.
We want you to relax, look your best and enjoy your wedding day and trust us to professionally craft the intimate moments of your special day, customised to your personal desires.
We will tie your dress, hold your bags, laugh together (a lot), and plan and create the ultimate wedding albums and videos that are truly YOU.
This is our passion, and this is our craft.
We put our heart and soul into Everything we deliver.
Our Mission: Your Story
Our friendly approach and natural style of storytelling have to lead us to allow the beauty of the day to naturally unfold.
We focus on creating artistic heirlooms by capturing the raw emotion and honest moments with a mixture of portraiture and photojournalism that is modern yet timeless.
The Black Avenue Productions team love capturing genuine moments in a way that highlights the emotional atmosphere at a wedding. We love images that are narrative-driven, feel documentary-style, but also feel painterly. We love to show small details of the day that tell your story as a couple. It's a wide range of images that capture the wedding day as a whole.
We Love Weddings
Black Avenue Productions is a team of Melbourne wedding photographers and Melbourne wedding videographers, a group of like-minded artists with a passion for delivering an intimate, friendly, professional and fun wedding photography/videography experience to couples in love.
Our Style
Our journey inspires our artistic and moody colour tone by working with a diverse range of couples.
Our clients have a desire for beautiful imagery, precision, and artistic authenticity. We shoot, edit and creates a cohesive look throughout an entire event – no matter the shooting conditions.
Black Avenue Productions team specialises in multi-day destination events and work with couples from start to finish to create a timeless product they will cherish for the rest of their lives.
Who Are We?
We enjoy getting to know our couples and what they really want.
We like providing a friendly, efficient and flexible approach to discreetly capturing your natural emotions.
As boutique photographers, we limit our number to 28 – 35 weddings per year, depending on the number of destination weddings and multi-day coverage events per year.
It's incredibly important for us to focus on each couple.
We value quality over quantity.
We love giving back. Each year we select local Melbourne-based charities to donate a small portion of our profits to.
Professional Yarra Valley Wedding Videography
One of the biggest compliments we receive is that our Melbourne wedding videography team makes people very comfortable in front of the camera.
We love allowing for genuine and spontaneous moments to be captured, alongside planning for the ultimate 'must-haves shots' to create your wedding story like a movie.
Our videography team are like ninjas; our friendly and natural approached to document your big day and handcrafted your love story.  
4 Tips in Choosing A Wedding Videographer
Be sure that you jive with the videographer.
When you bring a videographer on, you're going to have to tango with them from the moment you sign the contract until months after your wedding during their editing process. You're going to want to make sure that before you sign anything, you're tangoing to the same beat.
Being filmed all day when you're not used to it is an experience. Whether it's a good or bad one is entirely dependent on how well you jive with the person behind the lens. And more importantly, the quality of your film is directly related to the degree of rapport you and your fiancee share with your videographer.
If you're comfortable around each other, then your videographer will know the little nuances about you that will make your film uniquely yours.
So grab a coffee or drink with a few different people. Which one do you feel gets you as a couple? Which one is asking you the right questions? Which one shares your sense of humour?
Make sure they have assistants to help split the tasks on your big day.
I used to shoot weddings solo, and I would not recommend it to my worst enemy. There is just too much gear, too many balls in the air, too little time, and too many places to be at once for it to go smoothly. Choose someone who will send at least two people out on your wedding day.
Don't be afraid to budget for a videographer- a quality often depends upon what you pay.
Many brides still consider video a luxury item to add to their wedding if the budget allows. I would say that with that mindset, you may not want to get a video at all because you could end up paying for something you don't love.
There are no discount stores, coupons, or Black Friday sales for quality wedding videos. Filmmaking is a craft, and a well-put-together film takes thought, preparation, physical demand, high-quality gear, and editing time. I'm not going to suggest a price since prices vary so much, but I would budget at least the amount you plan on paying your photographer, and perhaps slightly more. There is no need to dismiss someone based on price, but be sceptical of someone who tries to sell you a highly discounted package.
Be sure you like the way their previous films tell stories
A bride once told me "There has yet to be a wedding video you've created that has not made me cry." Whenever I get feedback like that, it feels awesome because it tells me I am doing my job. I am storytelling.
The truth is, most couples have a story that could bring grown men to tears, but it can only happen if their storyteller (the videographer) takes the time before the wedding to get to know them enough to find that story and tell it with purpose.
I'd urge you to compare as many videographers as possible and see which videos stand out to you. Why do they stand out? Why did one film make you cry when another didn't?