In this post, we'll explore the pros and cons of each option so that you can make the best choice for your big day.
Having a live band or DJ (disc jockey) play at your wedding is your personal preference. There is no right or wrong answer to which is better. It all comes down to what type of entertainment suits your taste, budget, space allowances, guest demographics, etc. The best way to answer these questions is to keep an open mind and dig into your memory to remember what other couples have done at wedding receptions you've been to. Then, if there is a certain DJ or live band that sticks out in your mind, check them out. When playing around with your reception music options, the one thing to remember is to work quickly, as many of them book their events a year or so in advance.
Although a band's music can tailor more to your partner's specific interests, bands have less overall variety than DJs. While guests can request songs from DJs or bands, a DJ can play more songs, which may get more guests on the dance floor at your wedding reception.
Live musicians can change to mood of a room as it is needed. They can bring great elegance and sophistication to your wedding, especially during the ceremony, cocktail hour, or dinner.
Most function bands also offer optional DJ sets from a band member. So even if you don't book a separate DJ, you can still have all of your favourite dance tunes after the band has finished performing. It's also a great way to save space if you're keen to have the best of both worlds.
Most guests remember good food and good entertainment. Hiring a wedding band will guarantee a party night that will stick in your guest's memories for life! Trust us; it's completely worth it!
To answer your question, no, it's not tacky. And as long as your DJ isn't making cheesy announcements during the ceremony, your guests won't think anything of it. But, unfortunately, tacky must be the most overused word on these boards.
Personal Taste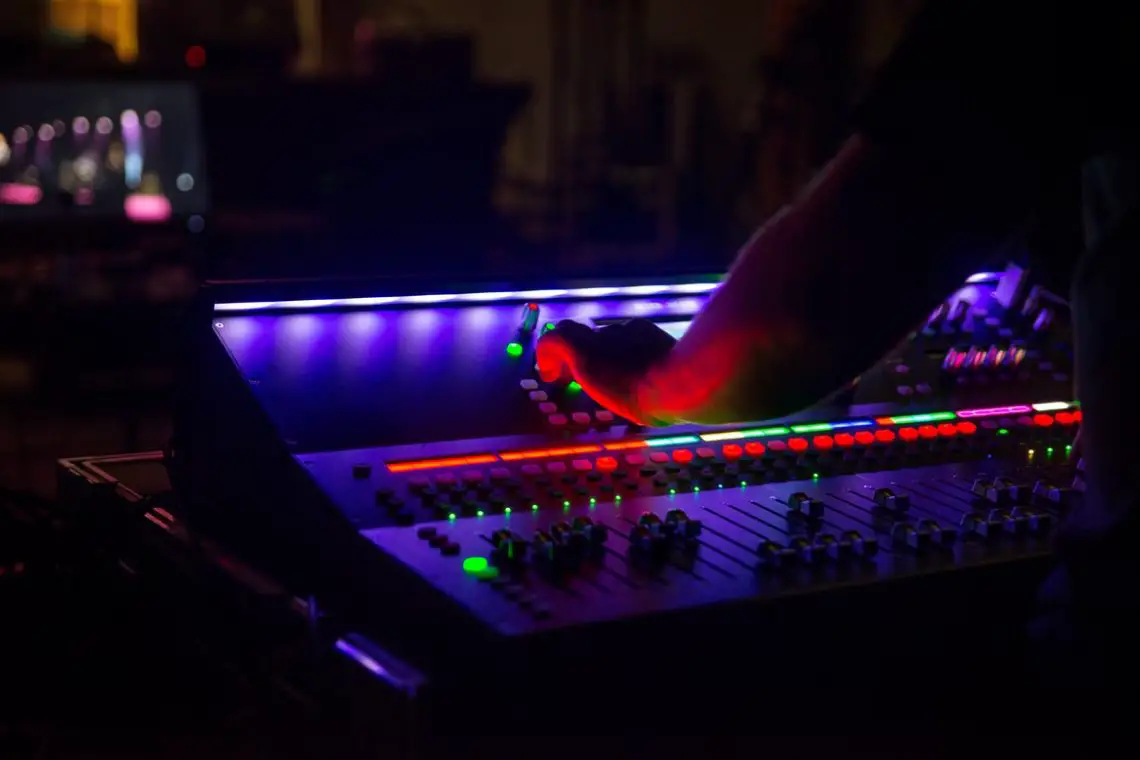 As the owner and director of Melbourne's renowned Wedding Band Collective, Ben Redlich believes that "it all comes down to personal preference." If you and your partner love attending live concerts together and can't get enough of the vibrant, interactive atmosphere, choosing a live band like Sydney's much-loved Vibe Wedding Band may be ideal. If, however, you love to let your hair out and dance the night away at clubs, you may opt for an award-winning DJ like Brisbane's TINY. It's important to choose music reflective of your personality as a couple — whether that means a charismatic disc jockey playing today's latest hits or a funky live band putting their spin on some of your favourite songs!
Budget
Your wedding budget may play a crucial role in deciding between a live band or a DJ. Prices vary depending on the number of musicians, the artist's reputation, the number of hours you'd like them to perform, and also the day of the week! According to Hey Jack Melbourne's Co-Owner, Jordyn Martino, many couples opt for a DJ, as they're generally more affordable as you're hiring one professional instead of five or ten.
However, it's important to note that if you're looking to hire the most popular DJ around, they may cost the same as a three to a five-piece live band. Therefore, it's essential to do your research first, weigh the costs, and choose a form of entertainment that matches your budget and overall wedding theme. On the other hand, some believe spending a little more on your dream wedding band is worth it as you'll receive a level of interaction and atmosphere that a DJ may not provide.
Venue Space And Restrictions
Are you hiring a grand hall for an extravagant reception party with all the bells and whistles? Or maybe you're going rural and setting up magical tipis in a secluded forest. When choosing the perfect soundtrack to accompany your big day, it's essential to consider the event's logistics. These may include venue restrictions, noise curfews, access to electricity, and the physical amount of space available.
If you wish to have a spectacular 12-piece band at your wedding, you'll need to ensure your venue can accommodate that many musicians, their instruments, and equipment comfortably. Sometimes, a DJ is more convenient as they require a smaller space for their table and equipment while still providing incredible atmosphere and sound quality. If, however, you're heading off-grid, an intimate acoustic band may match the mood and locational restrictions better.
Variety Of Songs
If all you want to hear throughout your big day is an old-school blues band, then, by all means, book them! Or maybe you'd prefer an upbeat, modern collective performing today's Top 40 hits! However, if you're hoping to have something for everyone, it's important to consider the level of variety you're after and how diverse in style your chosen performer is.
DJs have more flexibility in curating playlists, taking song requests, and playing tunes for all ages and tastes, according to Hey Jack Melbourne's Co-Owner, Jordyn Matino. While a live band may boast an impressive, versatile music repertoire, they'll often add a unique flair to the songs. So don't hold back in asking your desired supplier whether or not they're happy performing a diverse range of songs for your guests — if that's a priority for you.
Level Of Interaction
Are you on the hunt for a fun, interactive wedding music experience? If so, you may love a charismatic DJ like Melbourne's Josh the Wedding DJ or a high-energy band with fresh sounds and funky beats like Yomama. However, it's wise to consider the level of interaction you're after. Some performers may offer stunning vocals, killer beats, and refined instrumental talent but fall short in charisma, personality, and approachability.
"There's no question that bands will provide a more interactive performance for your guests… A live band can jump in a crowd or play with the crowd. You've got that real live presence, and that's something that a DJ can't catch up with. So in that regard, a band would have more advantages over a DJ in terms of interactivity." – Nathan Op de Coul, General Manager of Melbourne Entertainment Co.
You may be seeking a true professional who has a knack for reading the crowd, will join in on the fun, and will ensure everyone remains engaged and entertained. Or you may prefer a band or DJ who does their thing without conversing too much with you or your guests. While the music itself is important, it's also essential to consider the band's or DJ's personalities.
Recommendations And Reviews
Checking out their reviews is always a great idea if you're tossing between a few suppliers. Hearing from others who have experienced their services first-hand should give you a good idea of what they're all about! Having friends and family recommend a certain band or DJ to you is also a brilliant indication of their professionalism and quality as a performer.
Consider A Dj Band Combo.
Many reputable companies recommend a DJ Band hybrid if you want the best of both worlds. You get the vibrant, engaging atmosphere from live musicians paired with the flexible, versatile nature of a DJ. For an incredibly full, atmospheric sound, you can't go wrong! Many DJ Bands comprise vocalists, saxophonists, guitarists, percussionists, strings, and pianists – with the option to mix and match depending on your wedding style and preference.
You Have A Few Things To Consider.
Vibe: The type of music you pick can set the tone of your wedding and solidify a theme. And it's the thing people most often remember. Think about what musical genre best reflects your personality and inspires the ambience you want to create: '70s disco or a romantic string quartet? A throwback big band feel or kick-off-your-shoes rockabilly? The way the music is delivered—by a live band or DJ—also affects the atmosphere. The type of music you want may also dictate your decision—big band sounds are generally best live.
Budget: In the price war, DJs generally cost less, and prices vary depending on equipment requests and whether it's a weekday or weekend. A 12-piece band, for example, will generally be more expensive than a DJ since there are more people to pay. (There are always exceptions; well-known DJs can be just as expensive as live bands.) Band prices vary by the number of musicians, the amount of time you want them to play for, the day of the week, and its time.
Space: Have your heart set on an eight-piece band? You first need to check whether the reception site has any restrictions on the number of musicians and pieces of equipment you may bring in and whether there are any electrical power supply or noise limitations. For example, a registered landmark may not allow you to use large speakers. Ask these questions before you start scouting.
A Band Has Its Pros And Cons.
There's nothing like a live wedding band to get a crowd excited and create a sense of sophistication. A good bandleader will play the master of ceremonies at your reception, interact with folks on the dance floor, pay attention to the room's " feel ", and select music accordingly.
Pros: Live music is, well, live. You and your guests will experience the pleasure of a performance. Anything can raise the excitement level, from an infectious horn section interlude to a moving solo.
Cons: Bands can be more expensive than DJs. Also, no matter how great the band, they can't have the repertoire of a standard DJ who can keep a huge variety of music on hand. And if you want to hear a song the exact way the original artist performed it, you may not get what you want.
And So Does A Dj.
Today's DJs are artists in their own right, offering balanced and eclectic mixes of musical styles for all ages. The songs played will sound as you want them to, encouraging sing-alongs and improvisation. And depending on the amount of equipment a DJ brings, they could take up less dance floor real estate and be relocated with relative ease.
Pros: If there are a dozen songs you're dying to hear at your wedding, it likely won't be a problem for your DJ to find each track. Also, DJs are generally less expensive than bands. Finally, a DJ with a charismatic stage presence and excellent emcee skills can set the mood and keep the party going.
Cons: On the opposite end of the spectrum, a DJ with a less-than-stellar personality can be a party killer. Also, improvisation is tough if your dad is dragging behind tempo on the father-daughter dance or your nieces and nephews decide to request the "Chicken Dance."
You Should See Them Live At Some Point.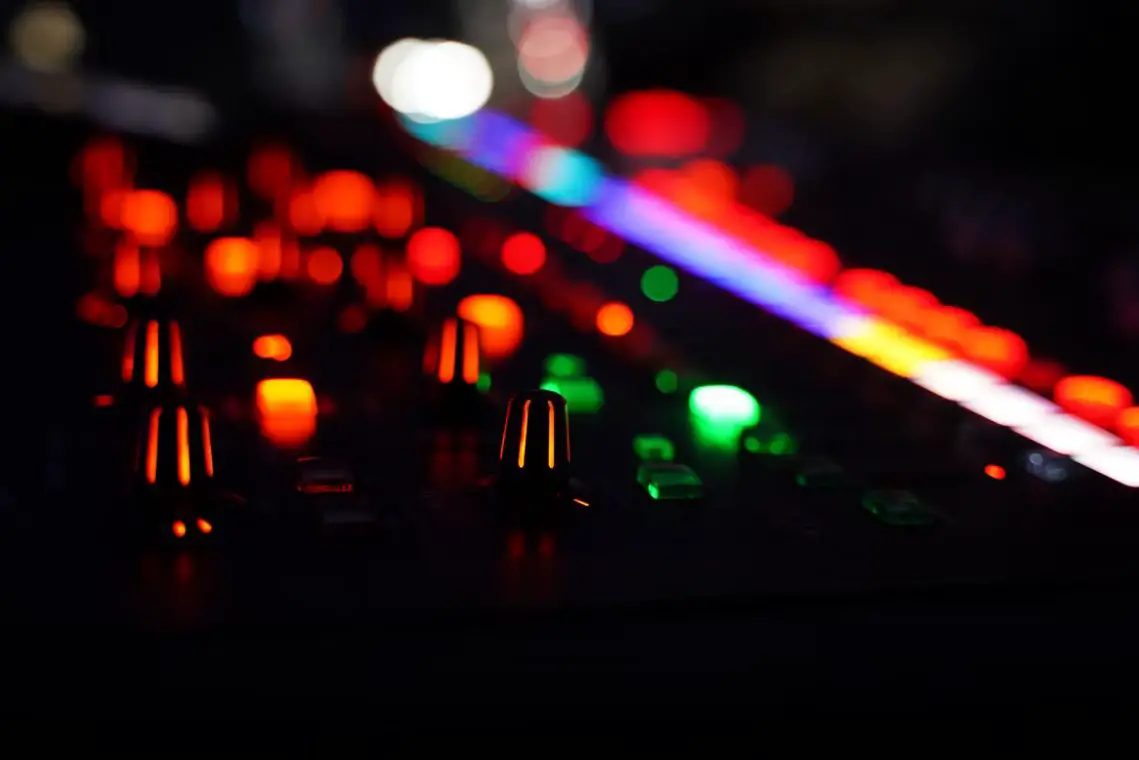 Ideally, you will want to see a DJ or band in action before you commit to gauge how they dress, improvise and work for the crowd. (Ask to see a taped public performance or attend a dress rehearsal, but never crash another couple's reception.) If that's not possible, ask for a playlist and look for songs you know and love. If a band sends you their songs or a link to a video, be sure the musicians you hear or see are the same musicians who will play at your reception. Also, ask for referrals from the last few weddings the band or DJ played. Finally, consider your first dance song a test. If the band doesn't know it and is unwilling to learn it, or the DJ doesn't own it and is unwilling to get it, move on.
Tell Them Your Likes And Dislikes Before You Sign.
Know that all professionals should be open to your likes and dislikes. Please give them your request list, songs they must play and, perhaps more importantly, a do-not-play list. Worried you'll hear the "Macarena" at your once-in-a-lifetime event? Specifically, prohibit playing a song you feel strongly about in your contract.
Your Guests Aren't Dancers.
If any of your guests don't like hitting the dance floor, a DJ might just bore them to tears. Live bands offer the best of both worlds, allowing your dance-adverse guests to enjoy an incredible show while still keeping dance-loving guests movin' and groovin'.
You Want To Impress.
Live bands are an impressive sight with their costumes, instruments, and charismatic presence. Their sound quality is golden as well. After all, what's better than hearing music played right next to you? Overall, if you're hoping to host an impressive occasion, a live band is a great way to top an elegant evening.
You Want To Get Emotional.
Almost everyone agrees: There's just something about live music that can transform an otherwise "okay" song into a great tear-jerker. So if you're hoping to see your closest friends and loved ones get a tad sentimental on the big day, then booking a band might be for you.
You Have Limited Space.
Live bands often take up a great deal of room and aren't ideal for smaller venues. On the other hand, even the most elaborate DJ setup takes up very little space compared to a band. If you don't have a lot of room to go around, opting for a DJ may be the less claustrophobic option.
You Want Non-Stop Wedding Music.
While bands will need to stop for breaks, a good DJ will transition from song to song all night long without any lulls. So if you have a high-energy group that loves to keep it moving on the dance floor, then a DJ might be the best option for you.
You're Looking For Variety.
Even the most skilled band will have a limited repertoire of songs they can play. However, if you want to play songs from various genres and eras, a DJ might be best for providing the versatility you crave.
You Need An Emcee
Bands are known for playing amazing music but usually aren't as skilled in making announcements and keeping the event "flowing" properly. A good wedding DJ will know how to take music requests, craft spectacular playlists, and emcee your reception like a champ.  
The way the music is delivered at your wedding reception affects the vibe you give at your wedding. Choosing genres that suit both of your personalities will make the celebration more personal and help you determine if a live band or DJ is right for you. Usually, big band sounds and universal groove-worthy songs are delivered best by a live band. However, a wedding DJ can offer a little more variety in music genres than a live band may be able to. It is something to consider when thinking about the demographics of the guests attending your wedding reception.
Conclusion
So, what's the answer? Should you have a live band or DJ at your wedding? The answer is that it depends. If you want to dance all night and hear your favourite songs, go for a live band. But if you want more flexibility with the music and don't mind sacrificing some dancing time, go for a DJ. Ultimately, it's up to you and your fiancé to decide what will make your wedding day perfect!