After months of hard work planning your perfect wedding, you'll be ready to relax and go on the best holidays of your life. Before you finish picking your bridal bouquet and wedding dress, hopefully, you've already started planning your honeymoon.
For newlyweds, the honeymoon is often the best part of tying the knot. The thought of going on a romantic getaway with your new spouse, while tuning out the rest of the world, is pure bliss. But have you ever wondered how the tradition came about?
The custom originated in 19th century Britain, but it wasn't the blissful escape it is now. While it did consist of newlyweds travelling together, they basically went on a trip to visit family members and friends who couldn't make it to the ceremony (so, forget about alone time). It wasn't until the late 1800s that honeymoons started to look like they do today, according to Sara Margulis, CEO of Honeyfund, an online wedding registry.
As far as where the term "honeymoon" comes from, a few theories present a very different picture of the beloved vacation. The first, as Sara explains, stems from a tradition dating back to the 5th century. Back then, newlywed couples would drink mead, honey-based alcohol, after their first "moon" together as a married couple. The mead was a gift from guests, and it was believed to have aphrodisiac properties to help with conception.
There are a number of stories regarding the origins of "honeymoon". One of the widely accepted stories is that the term, honeymoon, was invented by the ancient Norse in the sixteenth century. It is said they would give newlyweds a moons worth of honey-wine, or sweet mead.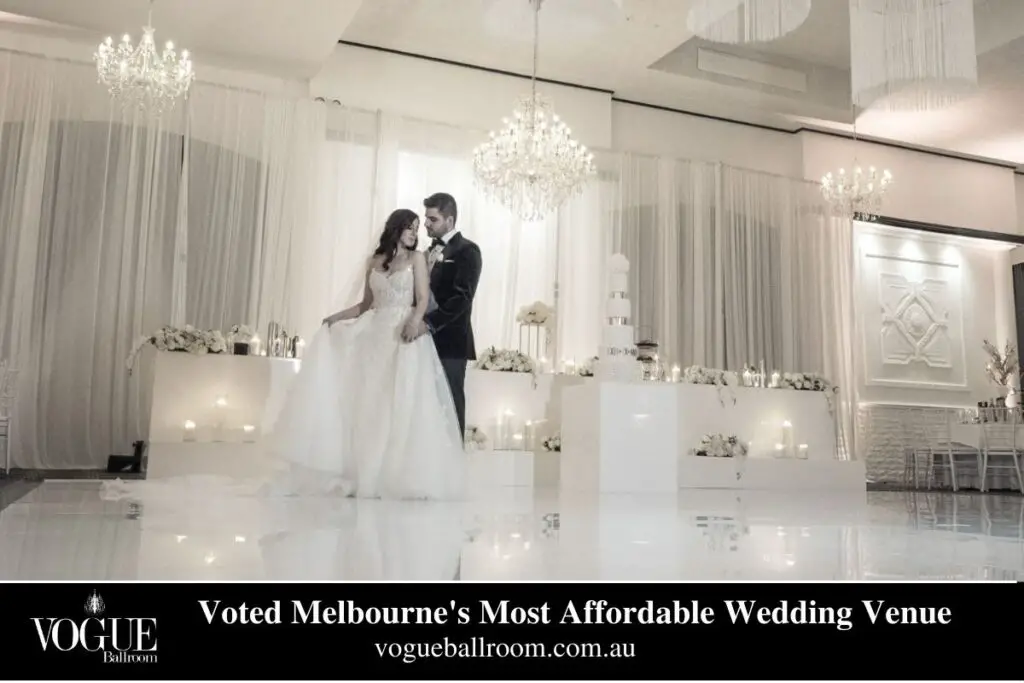 The blessing
The bride and groom drank mead to receive the blessing from the gods who gave the couple fertility with the primary goal of allowing them to have children, namely sons. In Norse mythology, it is said that Odin, father of all gods, drank mead as a baby and they attribute his supernatural strength to the mead. So it was believed to be a magic potion, which the druids also offered to the Celtic Vikings before facing the Romans in ancient Gaul.
Babylon and Rome
In Babylon, over 3,500 years ago it was customary that after the marriage the father of the bride gave the groom honey beer for a whole moon cycle or a month to provide the couple with good fortune and fertility. In Rome, it was the mother of the bride who would leave a jar of honey in the couple's room for about one month, for the same reasons. Honey represented fertility and was also used as a "restorative" physical and beauty ointment for the bride.
On the full moon
According to German mythology, in the middle ages weddings were usually held on full moon nights and couples drank honey liquor for thirty days after the marriage in order to receive good fortune, happiness and to produce offspring. This was essentially the couple's "honeymoon".
Bride kidnapping
This ancient tradition was also called marriage by capture or marriage by abduction. The barbarian peoples, who lived on the borders of the Roman Empire, used to kidnap enemy slaves or youths from nearby villages and then either claim a ransom or marry them off.
These kidnappings were carried out with the help of a group of men, one of whom was given the title of best man, and the kidnapping leads to a wedding celebration. The "best man" kept watching during the wedding ceremony, keeping alert and armed in case of an attack by the family of the bride. After a short period of time, the couple returned to the bride's village, and the union was no longer questioned.
English tradition
The beginning of the modern honeymoon dates back to the nineteenth century in bourgeois England. At that time the couple took advantage of the post-wedding trip to introduce themselves to relatives who couldn't make it to the wedding. Until the marriage, the couple was never allowed to be alone together. So, this was the time when they started living together and spent these first weeks getting to know each other and settling into married life. This was their chance to finally be alone and enjoy each other's company more intimately.
This tradition quickly spread to other countries in Europe in the twentieth century. Many couples chose to travel outside their country thanks to the great advances in transportation, especially after the emergence of television. The trip the couple made to visit distant family turned into a pleasure trip only for the newlyweds, alone.
What Does Honeymoon Mean?
'Hony 'meaning honey, symbolised the sweetness of marriage and the European custom to supply newlyweds with the month-long lasting alcoholic liquor called mead made with fermented honey and water. '
Moone 'was believed to have referred to the body's monthly cycle. So the honeymoon was the period in your life following your marriage, where everything is sweet and rosy. It also suggests that not ALL moon's of married life are to be as sweet as the first. This is why you will often hear the term 'honeymoon period' banded around.
How Long Does the Honeymoon Period Last?
In an ideal world, we wouldn't ever reach an end to the honeymoon period. But when the initial newlywed excitement begins to fade, the realities of a not-so-plain-sailing marriage will start to dawn on you as early as a few months after the big day.
Yes, the whirlwind that was your wedding day was the peak of your marriage, but a loss of that excitement shouldn't be mistaken for the loss of love.
You have only just begun your journey together. You will continue to learn more about one another and be reminded of the reason you came together in the first place.
"Many couples naturally assume that their honeymoon will be something akin to a chick flick with all its romance and passion," says Laura Brotherson, marriage and sex therapist. And while it will certainly be wonderful, it will also be filled with surprises—little things no one ever told you about. Here is the inside scoop on what really happens on a honeymoon.
The Trip Will Bring You Closer
Any vacation in which you share experiences and make memories will bond two people, but there's something to be said for the first time you check into a hotel as a married couple, just like there's a special thrill in telling the waiter you're celebrating your first days as husband and wife. It really hits you on your honeymoon that you're really in this together and it's official.
Sex Will Not Necessarily Be an Everyday Occurrence
We conducted a survey of 138 newlyweds and asked how many times did they, ahem, get busy? The answers ranged from multiple times a day to zero. The majority (32 per cent) said they got down once a day.
One bride, we surveyed shared that she thought something was wrong when her husband wasn't interested in sex on the daily. "When my husband declined to dive into bed with me on the fourth day of our honeymoon, I called a friend and wondered aloud if something was already wrong with our marriage. After all, aren't you supposed to have sex every day of this particular vacation?"
There's no "supposed to"—every couple is different, and that bride is in good company: 28 per cent of the newlyweds said they were intimate every couple of days.
Another 28 per cent answered more than once a day; 6 per cent said the magic happened only once on the trip, and a final 6 per cent shared that sex never happened at all.
Speaking of Getting Busy, the Actual Wedding Night Might Not Be Fireworks
"Couples may not realise how exhausted they may be after their wedding preparations, travel, and the wedding day celebrations," says Brotherson. And after a long, though exciting, wedding day, the first night may not always be the best time to have a great sexual experience together.
You'll Learn New Things About Your Spouse
You might think you know everything about your partner, but 21 per cent of brides we surveyed said they learned new things about them on the honeymoon. "I found out my husband likes spa treatments as much as I do," one bride dished. "He is excellent at driving on winding country roads," another bride revealed. "We should not go sea kayaking together," a third bride admitted.
You'll Share Your Newlywed Status
You might not wear "Mrs."-labelled everything (although if you do, do it with pride) but you'll definitely find yourself sharing the news. One bride shared that while she and her husband were in Maui, an older couple told her they'd been married for 50 years, at which point the normally reserved bride couldn't help but blurt out: "We've been married four days!"
In addition to sharing the good news with fellow travellers, make sure to mention it while making your hotel reservation and checking in. Most hotels and resorts have something special for newlyweds—from complimentary cocktails to room upgrades—so don't be shy and take advantage of this special time in your life.
You Might Find Yourself Avoiding Social Media
Sure, you'll want to check your phone and social media accounts occasionally. Still, many couples make an agreement to try and restrain themselves from social media and use it less than you usually would. The reason? You'll want to save special moments for the two of you, and the two of you alone. (Bonus: By avoiding social media, you'll return to tons of tagged wedding photos and comments that will extend that special newlywed time even more.)
You'll Wear Sexy Lingerie
Being surrounded by the snow-capped Rockies or warm tropical beaches might dictate what you wear during the day, but you can pull out all the stops for a special nighttime ensemble that will work regardless of locale. Every honeymoon needs at least one sexy, special lingerie moment and regardless of style, colour, or cut—you will both be glad you packed it.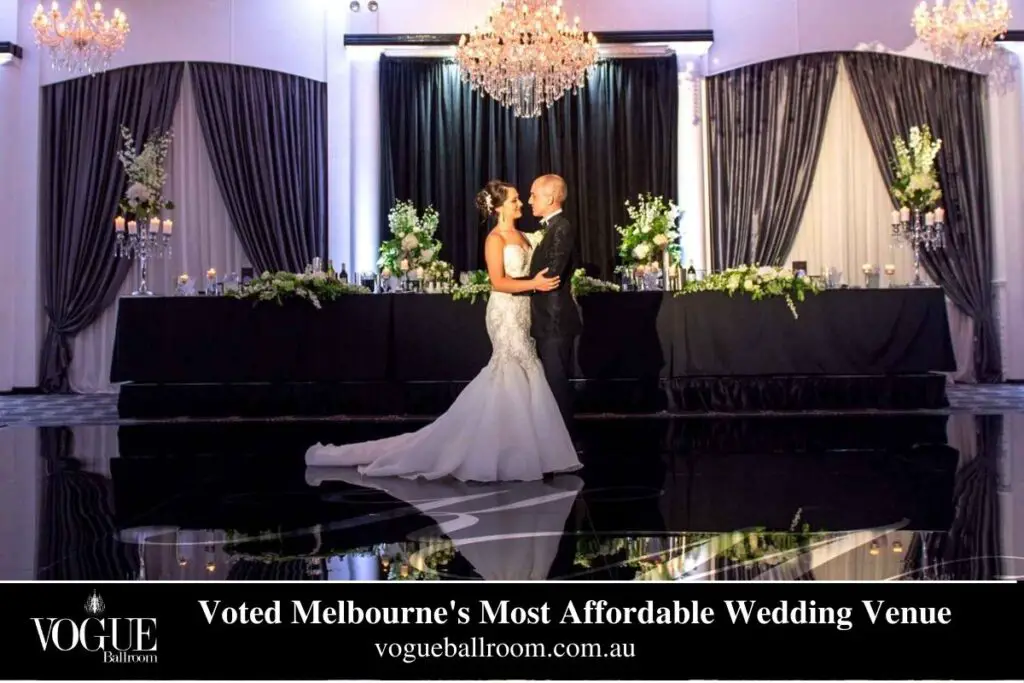 You'll Indulge
While many newlyweds-to-be sticks to strict nutritional, fitness, or lifestyle regimens in preparation for their big day, be sure to relax and live a little (or a lot) while honeymooning. Think about what indulgence means for you as individuals, and as a couple—and then do it. Whether it's a few cocktails and a delectable dessert, a luxurious spa treatment or two, or just ditching alarms and schedules, be sure to change things up and let it all go to enjoy yourselves as much as you can.
You Just Might Catch a Sunrise
In your daily routine, sunrises usually mean alarm clocks and sunsets mean the day went by, and another is on the way, but on vacation, they're magical. Witnessing both may be a bit exhausting, but be sure to set aside time to share at least one. Wake up early one morning and watch the sunrise from a special spot. (Be sure to have the coffee ready.) Or, if waking up before dawn sounds just awful to you, opt for the latter and cozy up with some wine as you watch the sunset on an amazing day spent with your new spouse.
You'll Take Tons of Pictures
We all know a picture is worth a thousand words, but we happen to think wedding and honeymoon photos are worth even more. Be sure to snap tons of photos throughout your experience, while maintaining a balance between being present in the moment and enjoying it, and capturing it at the same time as well. You'll want to have tangible mementos of this once-in-a-lifetime trip to share for years and generations to come, so shoot away and then create an album or memory book upon your return.
The Honeymoon May Not Live up to Your Expectations
You've been dreaming about this particular trip long enough to have made every imaginary moment perfect. So that what you've dreamt up doesn't fall short, it's smart to discuss your expectations before you board your flight. Getting on the same page about everything from sex to how much R&R you'll crave can be "the best preparation for a wonderfully positive and fulfilling honeymoon experience," Brotherson says.
You'll Be Exhausted
Of course, your honeymoon will be filled with unforgettable and amazing moments, but just remember not to get upset if something unexpected happens—it's totally normal. "Most couples are exhausted," says relationship expert April Masini. "They've been planning for the wedding, are stressing about the marriage, and taking care of everyone but themselves."
To combat exhaustion, Masini suggests couples take a red-eye straight from the reception to the honeymoon. "Chances are you'll sleep on the plane and arrive at your destination during the day," Masini says. "You can nap and be ready for a first night—give or take a few time zones—rested and ready to romp."
Or, you can postpone your honeymoon for a week, month, or even longer. "This gives you a chance to rest up for a great honeymoon that you might otherwise snooze through," Masini notes.
You Might Just Stay in the Hotel Room and Unwind
What do people do on honeymoons? Sometimes, not much at all. One bride, we surveyed shared that she was anticipating an adventure-filled vacation in Cancun—but found she and her groom never left the honeymoon suite. "I watched movies and read, and he played video games," she said. "It sounds so boring, but we both just wanted to relax."
It's not just about needing to relax—it's also about taking a day (or more) to let the major life change sink in, together.
You Might Fight—and That's Totally Normal
What in the world could there be to fight about on your honeymoon? A lot, actually. Spending 24/7 together with anyone can be tough, and that includes your new spouse.
"It's not unusual to get in an argument on your honeymoon because emotions are running high from the wedding," says Dr. Jane Greer, New York-based relationship expert. So, no need to speculate about "what this means for your future"—it just means you are an average couple.
The best thing you can do after any disagreement is to take a breather, but this is particularly true when you're staying in close quarters with your S.O.
"Tell yourself to calm down and know that the more you yell, the worse things will get," says Dr. Greer. "Take a few minutes on your own to calm down, then regroup and agree to put the issue on hold."
There's never a good time to fight, but it's particularly rough when it happens just before you were heading out the door, whether it's off to a romantic dinner or surf lessons on the beach. As awkward as it may seem, Dr. Greer urges you to follow through with those plans. "To avoid ruining the rest of your trip, just remind yourself that moving on with the activities you had planned with your partner can actually help you with your anger," says Dr. Greer. "You can let them know that you're still upset and have feelings about your disagreement, but emphasise that you'd rather not let this issue spoil the fun time you have planned together."
Catholic tradition
The Vatican also accepted this tradition, since honey was considered an imperishable food that becomes much sweeter over time - the perfect metaphor for the perfect Christian marriage. For Catholics, honey also symbolises good omens, sweetness and eternal love.
Now that you know a bit more about the origin of honeymoon, maybe you can enjoy it even more, by appreciating its complicated and rocky history. It's time to think about what you'll pack, how you'll stay safe on your honeymoon, and imagine all the fun activities you'll do and the sites you'll see.
Frequently Asked Questions
Honeymoon in this case alludes to the celebratory trip or period of time after a marriage. ... Immediately after the episode aired, one person defined honeymoon handshake on Urban Dictionary as when a couple stimulates each other manually on their wedding night because they are too tired from the day for intercourse.
"The tradition of the father walking the bride down the aisle has evolved from what it was to it being a gesture of uniting families and showing love and respect for the new marriage." There are now many variations: Brides can still opt to walk down the aisle with their father, or they can have both parents join them.
Jumping the broom is a traditional act performed at some Black weddings. After vows are exchanged, the newlyweds hold hands and jump over a broom to seal the union. ... In Pagan ceremonies, it is said that the broom handle represents the male phallus and the bristles represent female energy.